Online Games That Are Almost as Good as Travel
Even the most ardent traveller cannot keep on globetrotting forever, because eventually those homesickness pangs kick in as well as the desire to see familiar faces, sights, and smells.
However, there are some nomadic souls who, after even just a few days at home, begin to get the itch to be on the move again, whether that be to ogle the pyramids in Egypt or to roam the plains and deserts of Africa.
Here we take a look at some of the online games that exists today which have the power to give players that travel fix they need, without them having to book a round-the-world flight ticket to do so.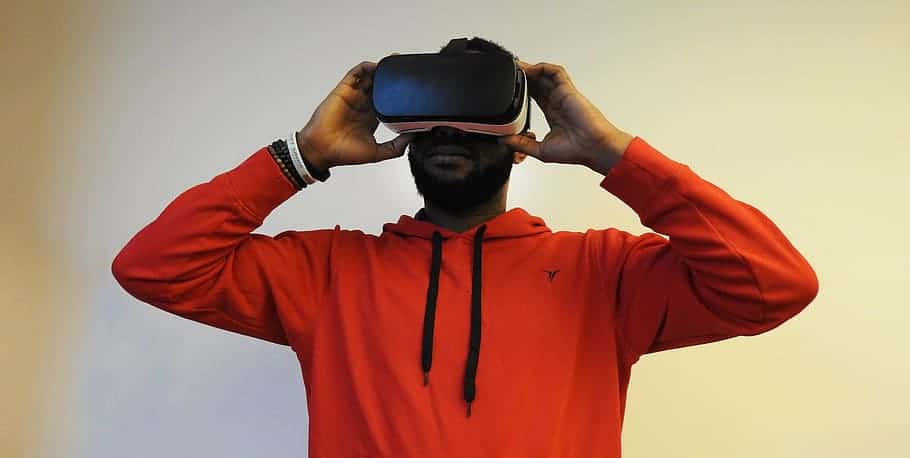 VR headsets are now so portable that some travellers are even putting them in their backpacks before heading off on long journeys
VR Games Allow Travel to Happen on the Spot
There was a time when VR technology and the games it tried to run were something of a laughingstock, as unruly headsets, wires, and clunky graphics all made for an experience that was the exact opposite of the freedom one gets from carefree travel.
In recent years that has all changed with wireless headsets combining with the power of next generation mobile devices to produce stunning games, that allow players to immerse themselves in virtual reality settings.
VR games tend to fall into two categories. The first are those that whisk people into interstellar worlds which are completely alien to our own. The second are those that accurately ape pre-existing destinations here on Earth, and those are the ones that will primarily interest globetrotting traveller types. Amongst some of the glamourous settings that can be enjoyed are the frozen mountains of the Arctic whose peaks can be climbed, glitzy docks where card games can be indulged in while aboard a lavish Monte Carlo Yacht, and the vast landscapes of Arizona where zombies must be avoided.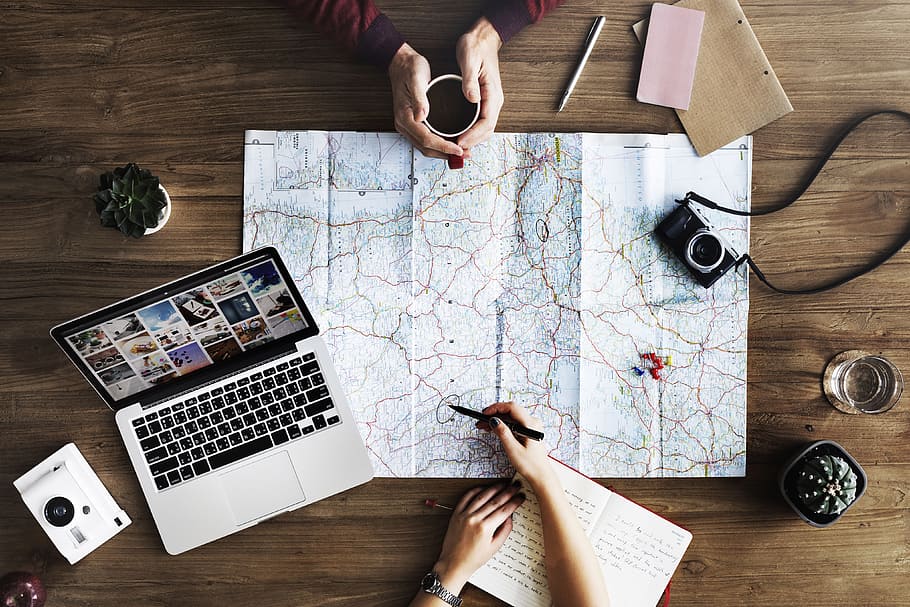 Planning travels can sometimes be almost as fun as the actual travelling itself, and some of these games take such planning to a whole new level
Build Your Own Travel Getaway
For some people it is the logistical planning itself, which is the main buzz of travelling, as everything from lodging to supplies must be accounted for during a particularly ambitious trip.
For such planners and plotters there are online games like Stardew Valley and Animal Crossing: New Horizons which not only allow players to travel, but to go about designing their very own dream travel destinations.
This means a whole tropical island, or an entire valley, can become a traveller's paradise.
Open World Games Readymade for Explorers
While all the games mentioned thus far certainly employ aspects of the travel experience to provide entertainment for their players, there is another genre of online game that is arguably going above and beyond what is possible in the real world of adventure travel.
That genre is called Open World, and it boasts a plethora of games all of which allow players to discover new lands in a way they could never wish to do on a guided tour or by following the instructions set out in a Lonely Planet guide.
Some excellent examples of open world games that allow players to explore maps based on real life places include, Grand Theft Auto, Red Dead Redemption, and Assassin's Creed.
Racing to New Destinations
Pro racing drivers enjoy a charmed life, jetting around the world as part of their job, as well as racing against each other in some of the most alluring places on the planet. It therefore stands to reason that online racing games channel that globetrotting spirit.
Some old favourites that continue to be revamped for modern audiences include the Forza series, Dirt Rally, Need for Speed, and the official F1 game created by Codemasters.
After all, there is nothing quite like racing through a new country or town with the wind in your hair and the smell of adventure flooding your nostrils!