6 Top travel tips for Jordan Holiday
In the Middle East, there are now few safe countries to travel to, like Egypt, UAE (Dubai) etc.
One of these is Jordan, a wonderful land just over KM long, mainly desert and with a tiny outlet on the Red Sea where it is easy to snorkel in the coral reef, but also keeper of wonders such as Petra, the Dead Sea and Wadi Rum, speaking of the surprises that the country reserves for its travelers, I wrote: 10 reasons to travel to Jordan. 
You know that I don't travel for work, and you also know that really what I write on this blog is exclusively the result of my observations, without any organization or tour operator that pushes me, or with whom I feel indebted, to write something about destinations where I do not believe. 
Jordan literally left me speechless. Jordan is an exceptional destination for those who want the exotic but do not have much time available, you travel simply and without too many hitches, accompanied by a 
Welcome to Jordan cost, more or less repeated by everyone: merchants, police, local people. A fun Arab reality that perhaps is expected, in a quiet and safe environment whether you are traveling alone or in the company. 
I spent about 3 weeks in this country, postponing entry into Israel until the last, giving myself as much time as possible, and from these weeks spent in the country. I thought may this guide be useful to everyone for those who need Royal Jordan Ticket Booking.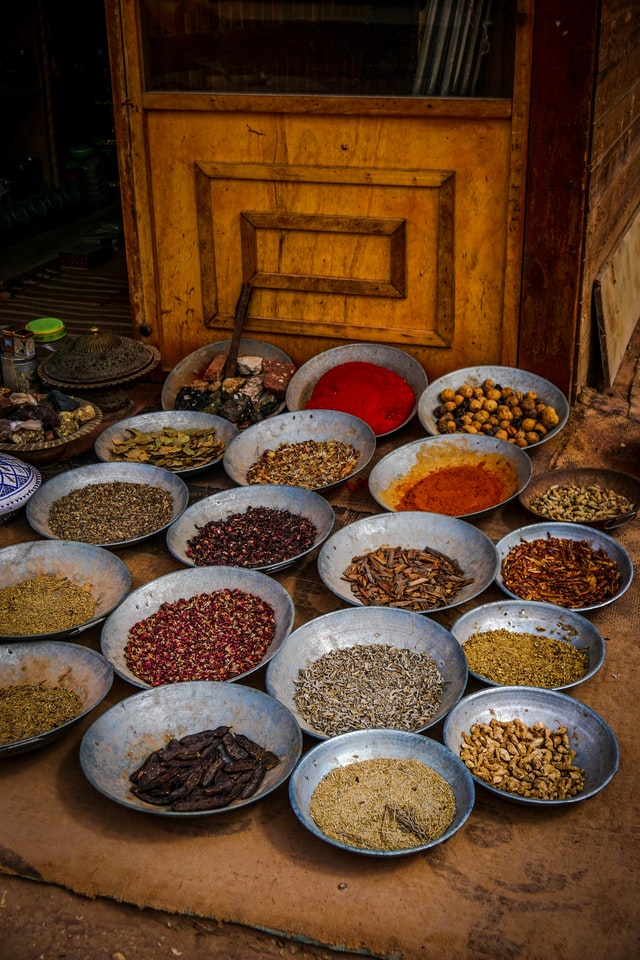 Entry visa to Jordan 
The question seen is interesting, I begin by saying not to rely on the Embassy of Jordan, as the information they provide is approximate but above all incorrect, after several calls and emails, they made me believe I needed it in advance, that somehow it is true, but they NEVER offered me the Jordan Pass, even knowing that I would be more than 3 days. 
Either way, there is this wonderful pass that for $ 90 not only includes the visa but also numerous entrances to almost every attraction in Jordan, including the most expensive: Petra. 
So buy the JordanPass by choosing the package that suits you best and don't worry about having a visa in advance unless you plan to enter Jordan from Israel from the only border where the visa on arrival is not issued and the JordanPass is not accepted: King Hussein Bridge.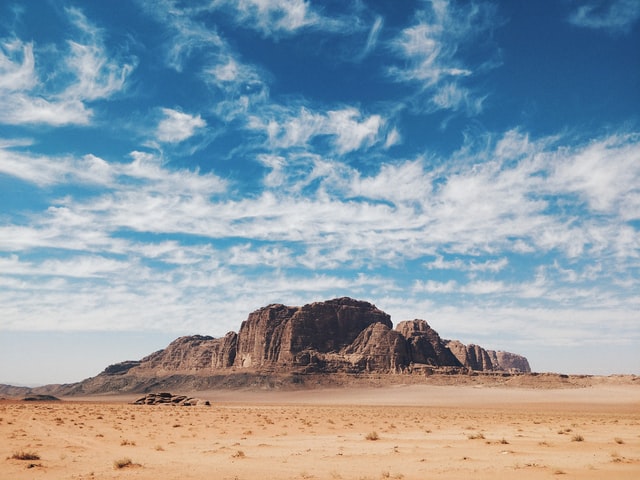 The JordanPass and border crossings from Israel 
The Jordan pass is a pass that at a cost of $ 99 (starting from, depending on how many days you want to spend in Petra) includes the entry visa to the country and entry to the main
Jordanian sites, including Petra which alone would cost 50Jod ( Petra by Night is NOT included and must be paid for separately). 
Definitely cheaper than applying for a visa in advance, paid at the embassy as much as € 63. 
Considering that entry to Petra costs 50 Jod, it is easy to understand how the pass is better than not doing it. But the sites of interest are not limited to Petra. The Jordan pass is valid ONLY if you stay in the country for at least 3 nights. 
The problematic, or rather more complex issue comes when you fly to Israel and want to go to Jordan. 
The borders between the two countries are 3: Allenby / King Hussein Bridge, south of the Jordan Valley between Jerusalem and Amman, Sheikh Hussein crossing / North Frontier, near Lake Tiberias, and Wadi Araba Crossing / South Frontier which can be accessed from Eliat on the Red Sea. 
On two of these three, the Sheikh Hussein and the Wadi Araba, it is allowed to enter with the Jordan Pass, while if you pass by the King Hussein the visa must have been requested in advance even if you are in possession of the Jordan pass. 
Best season to travel to Jordan 
Jordan is a destination 12 months a year, however, despite its small size, the climate varies depending on where you are. For example, Petra, Amman and Wadi Rum are located at an altitude, about 800mt above sea level, and in winter it is cold and in the Dana and Ajloun National Park, 1500mt above sea level, it could snow, while the Dead Sea area, which drops up to 400m above sea level so the climate is always temperate, and in Aqaba, it is difficult to go below 24 degrees. 
In summer, however, it is very hot everywhere, reaching temperatures over 40 degrees, temperatures that can make the journey difficult, especially in Aqaba, where temperatures are hot. The best seasons are spring and autumn, before the heat of summer and before the cold of winter. The rain usually begins in mid-October to late March, a little later in the Amman area.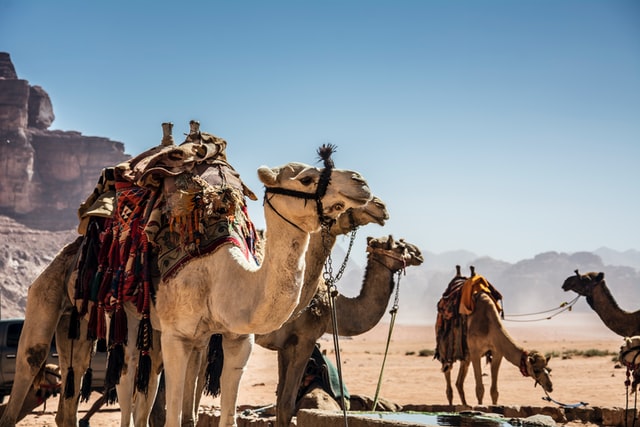 How many days do I need to travel to Jordan? 
The more I traveled to Jordan the more I realized that those who limit this country to Petra and Wadi Rum have lost so much more. Personally, I believe that from 8 to 15 days Jordan can offer excellent itineraries! 
Many limit their trip to Jordan to the two sites mentioned by combining it with a more complex trip to Israel, it is true Jerusalem certainly has its own reasons, but on the other hand, so as to dedicate 3 to 4 days to Jordan at the most.
Depending on the days available, you could follow these two itineraries: 
8 days – Amman, Jerash, Madaba to get to the Dead Sea, King's road to get to Petra, Wadi Rum and back. 
15 days – Amman, Jerash, Azraq, Madaba to get to the Dead Sea, the road of the Kings to get to Petra, Wadi Rum, Aqaba for a few relaxing days of snorkeling and diving and back to Amman for the return flight. 
What cannot be missing in your luggage 
Although small in size, Jordan offers not only different microclimates but also the possibility of experiencing very different activities. Therefore, you cannot miss in your luggage (if you are traveling in Autumn or Spring): 
● Trekking shoes 
● Comfortable clothes 
● Scarf (but you can buy a keffiyeh pretty anywhere), especially for the desert ● Windbreaker 
● Fleece or Sweatshirt 
● Costume if traveling to Aqaba 
● Desert head torch (if staying overnight in Wadi Rum)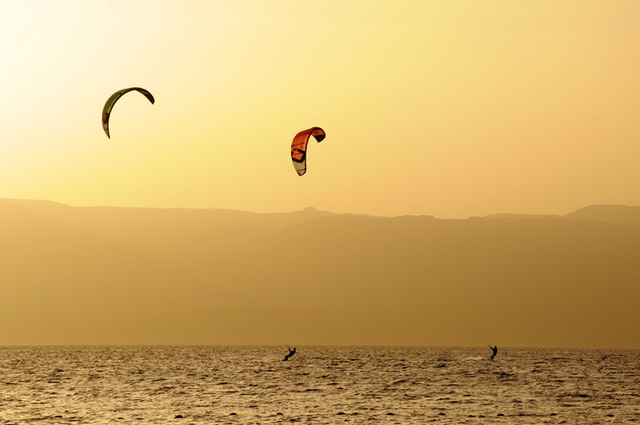 Credit cards, withdrawals and cash payments 
In principle, most of the hotels have been paid for by credit card, the use is quite widespread even in restaurants. Cash, on the other hand, is needed for payments in smaller restaurants or for souvenir purchases. I noticed that with each withdrawal, in addition to the bank fees, at each withdrawal I paid a commission of 5 JOD. 
Multiple ATMs have been tried and in general, this appears to be a standard rate. For those who travel frequently, I recommend making the REVOLUT rechargeable ATM card which works as an application and depending on the package you choose, free or with a monthly fee, it allows free withdrawals up to, respectively, € 250 per month or £ 440 (this with fee payment monthly). 
A card that is easy to recharge directly from the application and which works exclusively via the smartphone app.