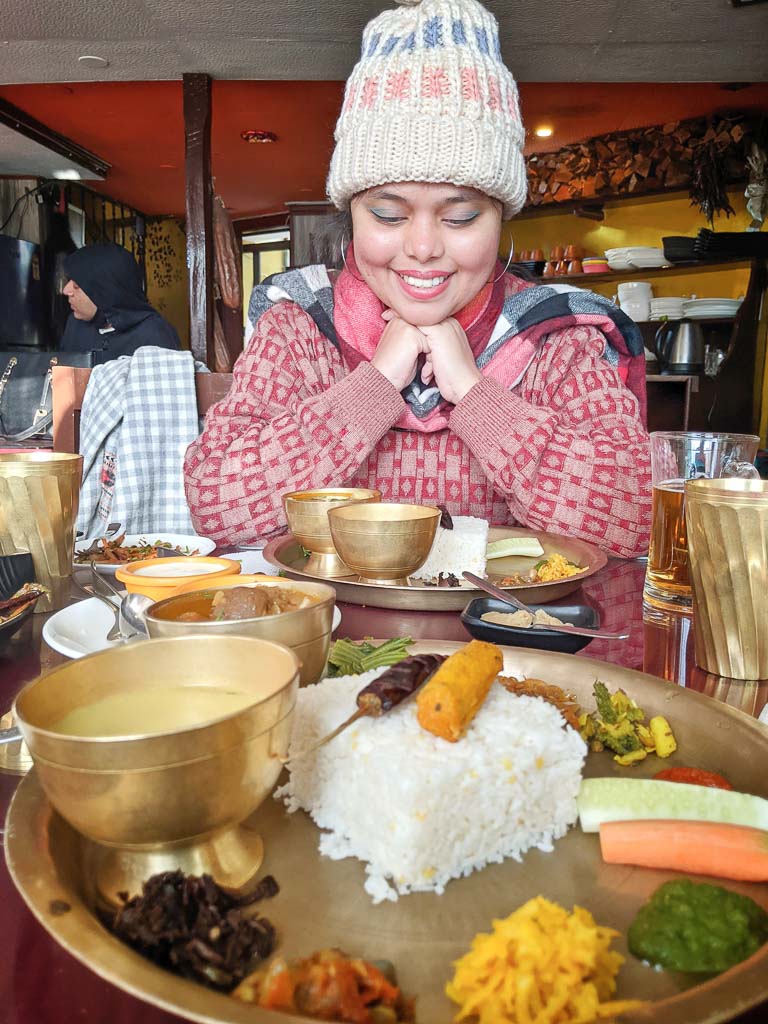 My name is Madhurima Chakraborty and this is my story. My Story. It feels incredible to write this, that I have a platform, that I am privileged enough to share my story which will be read and heard by all of you, many of you. I would not have met or known most of you! Yet, these stories will connect us, with be etched forever in the timeline of this Universe while I am a mere mortal! Well, they will thrive as long as World Wide Web exists. By the looks of it, it is here to stay!
I was born and raised in Calcutta suburbs. Work and life required me to move to distant metro cities of the country, starting with Delhi and now Bengaluru. However, if you scratch me a little, you will see Kolkata in my blood. I speak Bengali, English and Hindi.
I have a Master degree in Management. An MBA in General Management from Christ University, Bengaluru. I also have a BA in Hospitality Management from Edinburgh Napier University.
For more than 5 years, I have worked with the corporates. Fortune 500 bank and IT firms. I am the first female member of my family who entered the world of corporate. I grew up aspiring to make it to this point of life, to prove a point and I did. I loved corporates. I still do! The high-rise building, the swank floors, the overflowing energy, myriad colors of mood as the day unfolded, endless challenges and the high of performing a task, to close a sales call. What is not there to love? No wonder Wolf of Wall Street remains one of my most favorite movies. I could, I can and I would be capable of selling you that pen!
But Lalon Fakir had sung, "Do you know how many people reside in your mind?" With the new found flow of disposable income, I also unearthed a bounty named travel experiences. I traveled far and wide, utilizing every last CL, combining them with the long weekends, planning around the national holidays. The world appeared in front of me in all her glory, the burst of flavors in that bowl of Pho at the old narrow dinghy lanes of Saigon, the mellow history of the Second Jerusalem buried under the volcanic pink rocks of Lalibela, at the horn of Africa, the incredible serendipity of Masai Mara, where the dome of the sky kisses Earth like she does nowhere else, the obscure splendor of Living Chola Temples in Tamilnadu.
The more I explored, I was spellbound with the unforeseen beauty of the world around us. I regained my long lost penchant for writing and started to pen down my experiences. Little stories that I carry with me from all the travels. Of the man who clicked us standing in the ocean as we entered the Phang Nga caves. Of the honest weavers of Bishnupur, who toil for weeks to weave stories on that regal piece of Baluchari. Of the expat women of Livingstone operating a hostel all by herself. Of the Khat sellers of Mercato in Addis, Africa's largest open air Museum. Of meeting Lucy, the first hominid, also known as the grandmother of the entire mankind and how migration has been the only truth of human civilization since time time millennia.
And I wrote volumes about my city, Kolkata, the home I had to leave in pursuit of the elusive happiness. I wrote, more than what meagre word limit of social media platforms could ever accommodate. I wrote every moment I was awake, thought of what to write next while brushing, planned dialogues during shower, kept my mind engrossed in information in the long standing Bangalore traffic. My life felt beautiful with this new purpose. Orange Wayfarer, the hobby blog grew manifold within a few months of its inception. Universe was generous with SEO traffic even when I had not an iota of idea what SEO was!
I decided to take a break from corporate in the year of 2019. My blog and job amicably juxtaposed, but the hustle was getting real and slowly taking over my sanity and whatever remained of my social life. I had the opportunity to travel with handful of hospitality brands and tourism boards almost every other week. I started to get recognized as the author of Orange Wayfarer. Besides, I had already travelled to Africa, the continent where I wish to take a rebirth. I wanted to explore more of her before I commented on the complicated geo-political standing of the continent, also known to be the cradle of humanity.
It all sounds romantic and rosy but in reality I was a bundle of anxious nerves before quitting the job. The comforting cushion of a salaried life is undeniable against the uncertainties of a freelancing career. Two years fast forward, I only wish I would have started the blog long before, during the initial days of travels! Probably my reader base would have been bigger. Lost opportunities might have been a reality. Nonetheless, I am thankful that I started. I remember the day when analytics showed me a live reader from Malaysia. I had a hard time believing that my words have actually reached another human at a distant country, across the ocean.
With this blog, I have not only paved a career graph and ways of traveling the world, but this has an essentially armed me to fight deeply ingrained misogynist idea of the society! That women can not travel alone, that a woman must marry, settle down and reproduce, that my life has to resemble similar with the rest of the society: I have been successful in battling all these ideas for a while!
I belong to a family whose ancestral roots are somewhere buried in the state of Mymensingh, now Bangladesh, erstwhile East Pakistan. By the virtue of enduring the turbulent partition of Indian subcontinent, we are resilient and dependent on our shared memory to hold on to what we had, what we know as our own! I am the second generation since my family took refuge in India, yet we sustain the trauma and the mellow longing for home through distinct culture. Even after all these days. The stories manifest through cuisine, dressing, rituals and many other cultural nuances. I have always been extremely intrigued with the nuanced cultural expressions that becomes identical to a community. In my travel quests, naturally, cultural expressions occupies a large space.
I travel in a saree. The 9 yard handspun piece of clothing produced by the Indian weaving maestros are the best piece of clothing I possess. In my experience, Saree can mesmerize the uninitiated as well, and how!
I write about all these. My travels, the changing ways of travels, sarees, political views as they reshape and reform, scoring visas, the small roof top kitchen garden that let me survive the mundane of lockdown, the small pleasures of life, the shared cooking sessions and food memories. My experiences as a woman. An anxious woman at that. Orange Wayfarer is a safe place for me and my readers.
You may want to follow me on Instagram, for there I am more spontaneous. I am also active of Twitter and Youtube. If you are a podcast kind of person, head over to my Podcast list. Both the blog and the podcast are bilingual!
Thank you for stopping by, Have a great day ahead!