Women tend to be walking swiss army knives with their purses filled with essential items. There's always the right item to help solve any problem – you just have to make sure you have it prepared beforehand. Below are some of the best and most essential items to help every modern womanin meet the majority of everyday challenging situations. Get used to carting around these items, and you will always have a solution for any situation or problem you might face.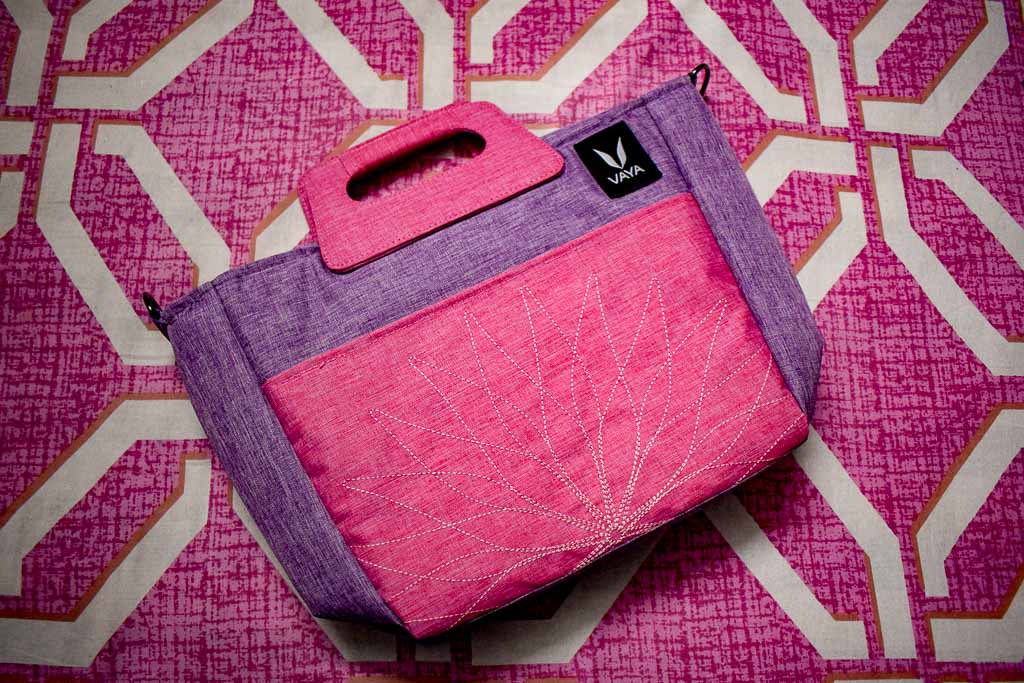 Lunch Bag/ Sling Bag

Believe it or not, lunch is just as important a meal as breakfast. The three-square meals a day philosophy didn't come out of nowhere. Eating regularly scheduled meals helps to boost our metabolisms and prevent us from overeating. A lunch bag that is trendy, spacious enough to carry everyday essentials, and keeps your meal warm, it might sound like a dream product, but nothing you can't find if you widen your search! Look for a Bento bag, one that you can use as a sling bag, lunch bag and an everyday bag for work, college and everywhere you go!
Insulated Water Bottle

One can never have enough water on hand. It is one of the essential substances our bodies need to properly function, and the majority of people don't get enough of it. You should make it a habit of drinking water throughout the day. Doing so will reduce your hunger cravings, lessen fatigue, and make you feel overall more refreshed. That's why you should keep a stainless-steel water bottle on hand at all times. It will encourage you to take a sip throughout the day and help you build healthy water drinking habits. While you are investing one, make sure the bottle is insulated, an insulated water bottle or a flask will keep you hydrated right, but comes with an added advantage – it can keep your water hot or cold!

Bluetooth Tracker

With busy lives, women are constantly on the move. Whether she's moving about the office or the home, she has something to do, and the last thing she wants to do is to waste time looking for things like keys or TV remote. That's where a Bluetooth tracker comes in handy. It can tether to any device, bag, or item you need, and you will always be able to find it. Bluetooth trackers are the ultimate timesavers because they let you stop wasting time looking for items and let the items simply find you. Also look for Bluetooth trackers that come with an SOS alarm, one that will let your emergency contacts know you are in a situation that needs attention.
External Battery/ power bank

Keeping with the theme about being busy, every woman should make it a habit of keeping an extra battery charger on hand. It's one of those things that can truly end up being a lifesaver in a real pinch. We're more reliant on our personal devices more and more throughout the day, making it a real bother when it runs out of juice when we're on the move. Try to get a battery pack that lets you hook up multiple devices to it to maximize its effectiveness.

Chapstick/Lip Balm
A simple tube of chapstick can go a long way to improving your quality of life. This is especially the case during winter or in places with arid and cold climes.  The skin on our lips is delicate due to not having any sebaceous glands. This means that our lips don't make their own moisture. There is nothing more irritating than a set of cracked and dry lips; especially when it's easily preventable with a little bit of chapstick or lip balm.  While choosing a lip balm, from a trusted lip balm manufacturer, make sure to select one that has all of the qualities you need from a good lip balm such as hydration and lasting effects. 

Wireless Headphones

Most of the world was skeptical when phone companies started to make the shift to wireless headphones. Admittedly, the first generation was not very great; they had terrible audio, low range, and a short battery. Fortunately, the newest generation now works pretty well, and there are a lot of great models to choose from. You never know when you're going to have to enter a Zoom meeting or will need to take a call hands free, so it pays to be prepared.

Hand Sanitizer

Hand sanitizer is always a great item to have on hand, especially in today's environment where the world is dealing with a major pandemic. If anything, current circumstances has taught us that we have to constantly be wary of germs and bacteria. Hand sanitizer is a better choice than hand sanitizer wipes as they don't leave trash behind. If you keep a small vial of hand sanitizer on hand, you can keep your hands nice and clean whenever you want. This is great for when you go out to eat and there is no bathroom on hand.

Sunglasses with Case

The sun is a mighty entity that grants life and takes it away just as easily. As much as it is to have fun in the sun, it is just as important to protect ourselves from it. You should keep a set of polarized sunglasses on hand at all times, even if the last few days have been somewhat gloomy. Once the clouds part and the sun is out in all of its glory, we should immediately maneuver to protect our eyes. Also, sunglasses make just about everyone look cool and who doesn't want to look cool? 
Notebook and Pen

In the era of smartphones and personal tablets, where we literally keep electronic notebooks in our back pocket at all times, it may seem redundant to keep pen and paper on hand. But a good notebook and pen is just practical. You can utilize a notebook and pen much faster than their electronic counterparts, and believe it or not, the record is much more long lasting. Once you start carrying around a set of pen and paper, you will be astounded at how often you make use of it.
Wipes and Personal hygiene products
There are many situations wet wipes might come handy. The packs come in convenient sizes, that will fit in small purses as well! Make sure you always carry personal hygiene products with you, it might help you or other women in need.

Keys, wallets and phone, these are mandatory items that most women carry with them every day! However, a few handy items can make you feel comfortable, and help you remain stress free! Choose a smart every day bag, one that can fit in your lunch box, water bottle and all the other must-haves mentioned in the article and you are all set for another day, out and about!