About this blog: Usually Alu Paratha is made with cooked potato filling. This one is different. Instead of cooked potato, I used boiled potato and barista. This is an easy to make evening snack with minimum spice!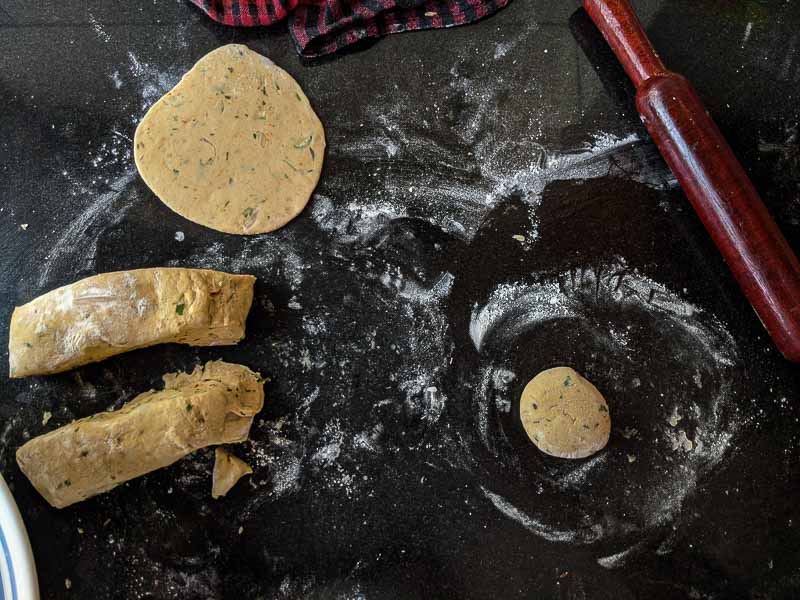 This Alu Paratha recipe is very very special. Only my mother made this amazing Paratha. She learnt it from her Mejo Mami who learnt it from someone in Rajasthan. I have never eaten anything like this anywhere else. This is ruly my secret Alu Paratha recipe!
Unlike other Alur Paratha recipes, this variant does not use a cooked potato filling. Somehow I do not appreciate cooked potato, why I do not eat Singara (samosa) unless it has cauliflower or fish filling.
Ingredients: (Yield: 12 Alu Paratha)
All purpose flour: 500 gm
Onion barista
Potato: 2 big ones
Jharna Ghee
Salt to taste
Coriander leaves (or celery)
Procedure:
Knead the dough with boiled potato.
Now kneading the dough is the trickiest part.
I could do this as a child, then I grew and forgot the art of kneading dough. Until this lockdown, I did not know I could do this. 
But boy I did and it turned out well.
Trust me, I looked up a number of blog posts and spoke with people before I started kneading the dough. Nothing helped.
I used the granite kitchen top to knead the flour. I used only Jharna Ghee initially to sift the flour. Then I added diced pieces of potato cubed. One by one.
Potatoes retain water so go slow while adding them to flour. More potatoes will leave you in need of more flour.
Mix in some barista and coriander leaves in the dough.
It is best practice that you do not use any water while kneading the dough. If you think you need water, use warm water. They ensure soft parathas.
Once the dough is made, rest it for half an hour.
Make small balls out of the dough. Use a knife to cut them evenly.
Now roll them evenly. Bengali Parota can be triangular in shape. Traditional Alu Parathas are usually unapologetic ally round. 
While rolling the Parathas, use some oil or ghee or flour. They will ensure the bread does not stick in.
Heat the skillet. Put one paratha and dry roast both sides. Repeat with the whole lot.
Heat Ghee in a skillet. Alu Parathas cooked in oil are not Paratha enough in my honest opinion (Just kidding. take care of your heart and use whatever oil you prefer, but ghee sure adds to the flavor). 
Now shallow-fry both the sides of Paratha. 2 minutes both sides or till it takes a golden color.
Usually Alu Parathas are served with Raita made of yogurt or pickle. I eat them Just like that. Carbs alone can conquer any taste-Olympic in the world. Anywhere, everywhere.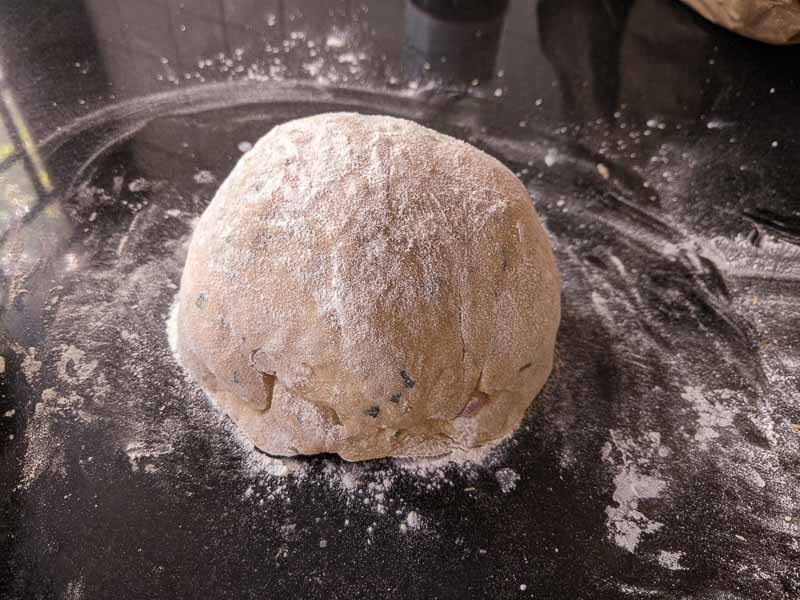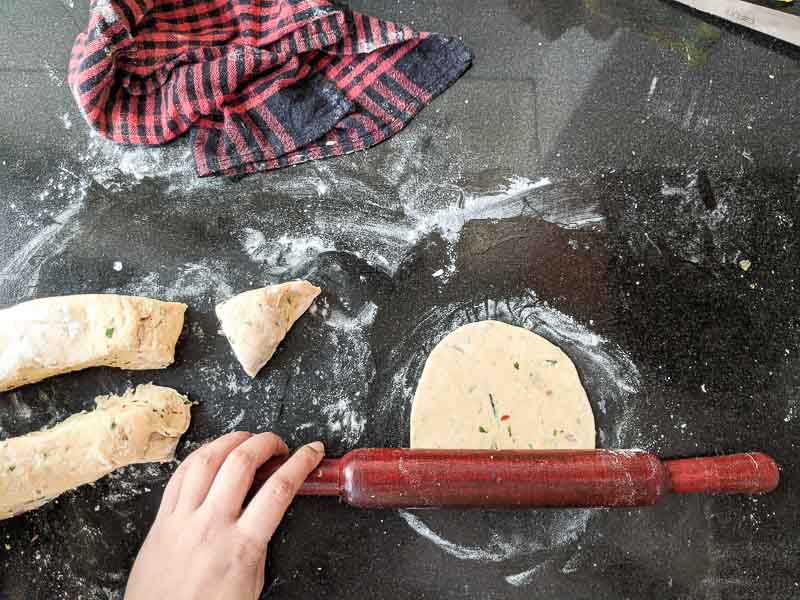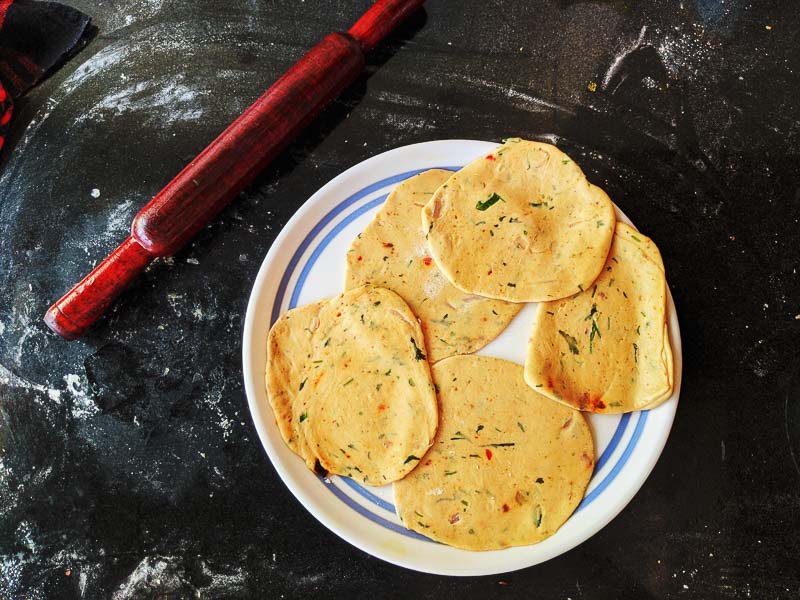 Pin it for later!