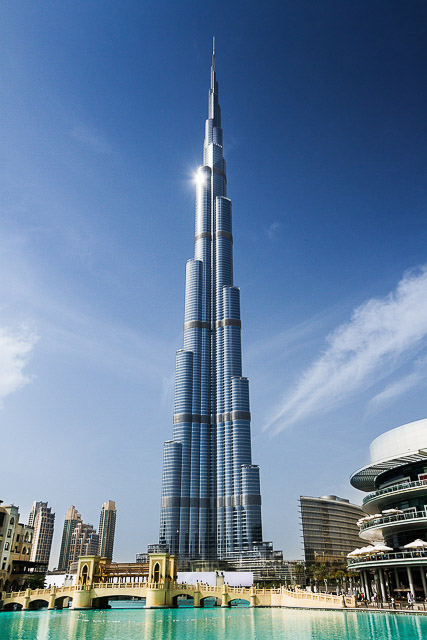 Dubai is the UAE's second largest city and the Middle East's most popular city. So it goes without saying that this Arabian city is rife with exciting activities and captivating sights. No matter you visit here during any part of the year, you can look forward to enjoy its many iconic landmarks, amazing seasonal attractions (such as Dubai Miracle Garden), and the coolest ever events (including Dubai Shopping Festival (DSF)). But if you're looking for a go-to list which you can use it on any given Dubai trip, just keep scrolling; we've gathered for you some of the year-round tourist attractions in Dubai.
Burj Al Arab
Burj Al Arab is considered the world's only seven star hotel and for all justifiable reasons. Built in the late 1990s, this sail-shaped structure continues to be the epitome of unequaled luxury and architectural fineness in the region. A stay here may not be for all, but you can still gain an access to its majestic interiors via reserving a table at one of its sumptuous cafes or restaurants. Now if you're on a tight budget, visit here and be sure to take some wonderful pictures with this hotel in the background. Set on a private island off Jumeirah coast, the area surrounding the hotel itself is super scenic and worth a trip.
Palm Jumeirah
Resembling a colossal palm tree capped by a majestic crescent, this man-made island along the Arabian Sea's coast is an absolute masterpiece of futuristic design and architecture. It's therefore not a surprise that it's touted as the world's eight wonder. So don't leave Dubai without catching a glimpse of this legendary sight. Enjoy a monorail ride or opt for a guided excursion which promises you a perfect overview of its unrivaled attractions that occupy its truck, crescent and 15 plus fronds.
If this is not enough, take to heights on a thrilling seaplane tour or the exhilarating ever sky diving session; this promises you the best ever vantage point over the striking island as well as its top highlights such as Atlantis, The Palm resort.
Burj Khalifa
Resplendently looking down on Dubai cityscape and beyond, Burj Khalifa in Downtown Dubai is unarguably the greatest symbol of modern Dubai. Soaring to a height of over 828 meters, it holds the title of the world's tallest building. However, it's more than this towering stature; it shines like a captivating gem amidst the city's architectural wonders.
So don't just limit your Burj Khalifa with a mere click or selfie; go up to its observation deck on 124th and 148th levels. You'll be for sure delighted to admire the grandeur of Dubai's city skyline that is spread out in every direction. The elevator ride which journeys to the top in less than a minute, itself is a highlight of this trip.
The Dubai Mall
It's the world's biggest mall with over 1200 outlets. But wait before you picture itself as just a place for shopping. The reality is that it holds some of the region's most unique, exotic and amazing leisure attractions. Be awed by over 33,000 marine creatures that inhabit the gigantic Dubai Aquarium and Underwater Zoo. More fun and thrill await you at Hysteria Dubai Mall and VR Park Dubai. Joined by your smaller ones? Let them make the most of edutainment experiences at KidZania Dubai.
Dubai Fountain Show
This show is unmissable on any Dubai visit. Set on Burj Lake that is adjacent to Burj Khalifa and the Dubai Mall, the focal point is its light and water show. This puts up an astonishing display of choreographed water that is set to the popular Arabic, Bollywood or western music. This fascinating performance is one of Dubai's top free attractions. That said, you can take in this up-close from the choicest ever standpoint on an abra lake ride along Burj Lake or via taking to the exclusive Dubai Fountain Boardwalk.
Al Fahidi Historical Neighborhood
Hidden away in the city's historical side, a visit to this modest and elegantly preserved quarter will make you forget for a few hours that you're still in Dubai. The city's humble past can be felt as you stroll down its antiquated alleys and traditional houses with courtyards and wind towers. You'll also find here some enlightening museums, interesting art cafes, and fantastic cultural attractions such as Dubai Museum (located inside the region's oldest of its kind Al Fahidi Fort) and the Sheik Mohammed Centre for Cultural Understanding (SMCCU.)
Traditional Souks
Shoppers would be delighted to discover the city's over 70 shopping malls. But if you're after a quintessential retail experience in Dubai, a visit to the souks scattered across Bur Dubai and Deira regions will perfectly fit the bill. These Arabian bazaars may appear to be a world away from the region's classy malls. That said, they are sure to take your breath away with its unrivaled Emirati vibe, unpretentious charm, and of course, unbelievable bargains. Check out Perfume Souk, Spice Souk, and Textile Souk. If you can't make to all, at least visit the Gold Souk; you can't help but get lost in its rows and rows of shops that sell nothing but only gold jewelry.
Desert Safari
Want to imbibe the feel of being in the real Arabia? Take a desert safari Dubai which transports you to the city's unspoiled landscape which is surprisingly within the city limits. At first glance, it may appear to be desolate but the rest is assured that this will turn out to be the experience of a lifetime as you go on an exhilarating 4X4 desert drive, enjoy camel ride, and further participate in many cultural experiences like henna tattooing, falconry, Shisha smoking etc. Add more amusement and excitement with an evening or overnight desert safari which is inclusive of BBQ dining, traditional entertainment, and camping beneath the desert sky.
Dhow Cruise
As the sun sets in, allow yourself a break from the city's fast-paced life by coming aboard a traditional wooden dhow. Just pick the right location – Dubai Creek or Dubai Marina; this takes you on a leisurely two-hour sail along Dubai's awe-inspiring sights. This guarantees you the front-row views of the celebrated city skyline. Beyond that, it lets you get a slice of the region's past as this Arabian dhow once served to transport cargoes and even used for fishing and pearl farming purposes in the pre-oil era. Add to this scrumptious dining paired with cultural shows like Tanura.
Bluewaters Island
Dubai is a city that keeps reinventing itself means you can expect to see some brand-new attractions on your every trip to the city. And one of the latest to join in this category is Bluewaters Island, an exquisite waterfront neighborhood that is placed off the coast of JBR Beach. Ain Dubai – the world's highest observation wheel, the Middle East's first Madame Tussauds Museum, and the only Caesar's Property (other than one in Las Vegas) are some of its key highlights.
Conclusions
Things to see and do in Dubai are endless means that you'll find plenty to admire about this fascinating destination. But, if you aren't sure where to start, the above list of top places to visit in Dubai will come handy to make the most of your upcoming holiday.