Indian peninsula is 7500 KM long, or so I hear. The Bay of Bengal at one side and the Arabian Sea at the other, young us learns about Indian beaches from Geography as well as Literature classes, a point of fascination of our poets. I have had the good fortune of visiting some of the famous beaches of India. The detailed but non-exhaustive blog post is an ode to the tropical beaches that had given me solace at some point of time.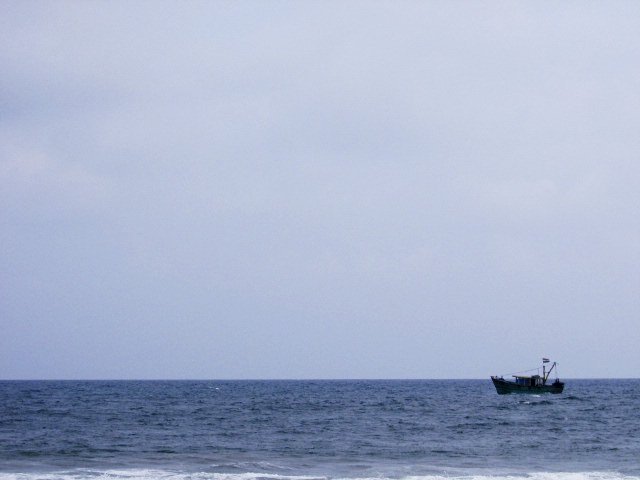 Things to remember before visiting beaches in the country
Gorge of seafood but make sure you see what they are cooking, should be a fresh catch
Bargain as much as your heart wants
Do not venture into the sea while drunk, coastal guards in India? I never spotted any
Expect to stand in queue wherever there is a ferry ride
In general, people understand English here
Smile at sighting anyone hostile ( chances are you still are in danger, just a few degrees lesser of the same)
Indian society is a conservative one, few beaches in Goa and Kerala are safe to be sporting a Bikini, otherwise, expect a lot of frowns
Tortoise is an endangered species and Indian law does not permit killing or eating them, please don't hog on the creatures, they kill them during hatching time. inhuman, IMO.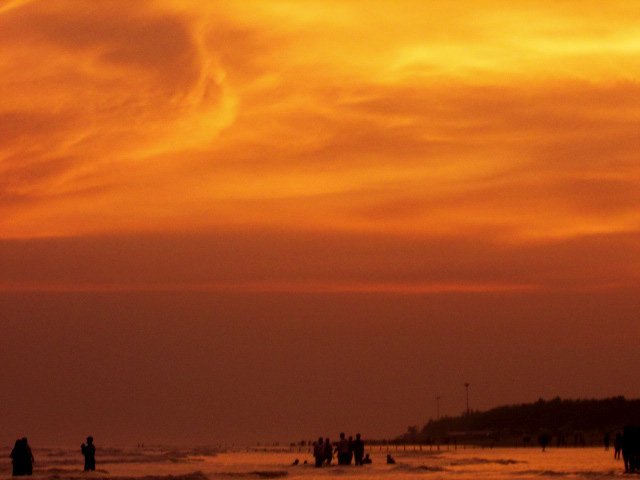 Also read, the stunning sunset sky at Masai Mara!
West Bengal
A balmy childhood from this densely populated state will ensure you frequent trips to Digha as quick escapades. Puri beach from neighbouring Odissa is considered to be a holier than thou vacation spot. Mandarmoni has come up recently with many a resort dotting the vast sandy beach, however, the place is a threat to natural sustainability. I have visited all of them while few other features in my must-visit list:
Digha, West Bengal
To understand how beautiful Digha really is, please watch the movie starring Uttam Kumar, "Bikele Bhorer Phool", an morning flower, blossomed in evening.
These days, it fell prey to endless footfall, the sea beach is dirty beyond imagination, sand dunes are quickly receding with construction work etc etc.
Why you should visit Digha?
A real quick gateway from Kolkata. 4 hours by state transport bus, many of them run from Kolkata Dharmatala or Durgapur Citi center. May opt for the new train "duronto" from Howrah station
On the way, have a break at the kolaghat bridge. Once famous for Hilsa fish, it hosts a bunch of Dhaba these days.
Really, and I repeat, really cheap sea food is available on Digha street. Gorge on pomphret, prawns, cashew nuts or typical Bengali fish meal.
If you are a fond of jaggery, the road is a mine for you. Stop in front of any of the village houses and buy a bottle of it, don't have to worry about chemical, they make it for their own household. Most organic way to buy jagerry.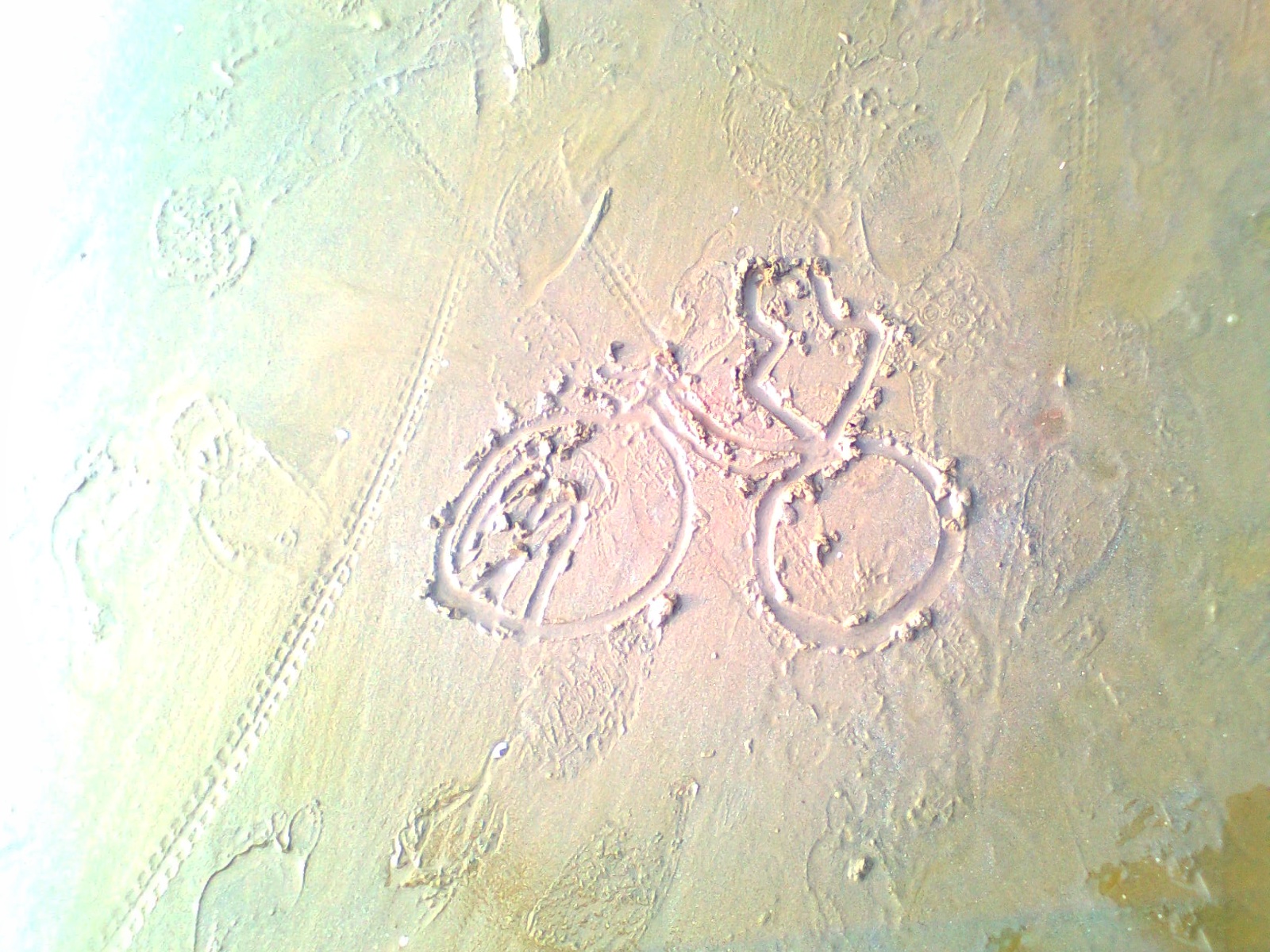 When you should not visit Digha?
Any of the national holidays. I went there during new year and found the sea waves receding leaving used condoms on the shore.
during Puja? no, not at all…
Why one should visit Deegha at all?
It is cheap-max
It is a proper beach, unlike nearby Mandarmoni
If you want to observe local life, Deegha serves the purpose. I saw a family enjoying picnic, carrying a chicken with them and beheading it in order to xook. Just beside the cooking place
A lot of decent staying option
(Note: Do visit Kopalkundala temple, if you know what I mean!)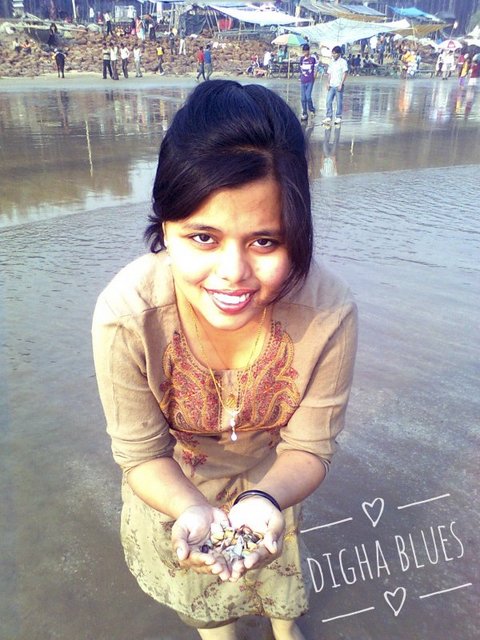 Also read, The cheap eats in Kolkata!
Puri (from Odissa but most popular among Bengalis)
No Bengali has lived a life that has not taken her to the night train of Jagannath Express. A prolific place during Rathyatra, Puri hosts a dangerous sea beach that takes a toll every year from the alcoholic enthusiasts. legend has it Sri Chaitanyadeb walked straight into the sea, in a trance, only to be engulfed by the gushing waves.
Don't forget to eat crispy Khaja from Katatua's shop, Kakatua is a beautiful white bird and one of the species is chained in front of the shop. We buy them in bulk and distribute to the neighbors once back home.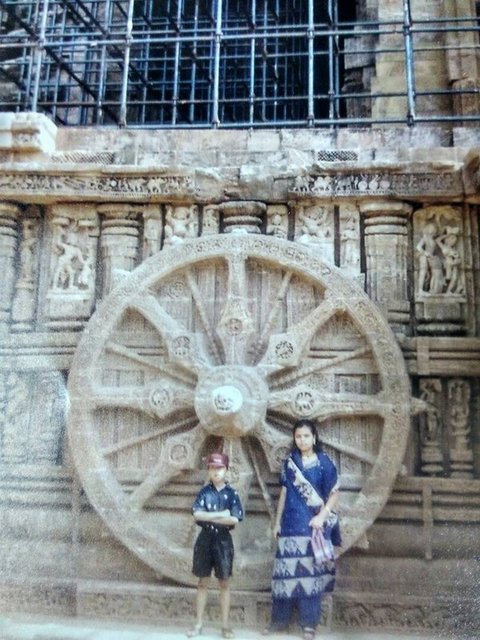 Puri had been once an interesting spot for honeymooning. An ethnic made up Potua village is a tourist attraction these days, trying to revive the art of potochitro (a style of handpainting that details tales of Mahabharata or Ramayana).
Check out their Sambalpuri and Katki selection of fabric. Coloured and designed to perfection with the intricate stripes.
Take a day's trip to the ancient Konark Temple where they had worshipped the Sun with piety.  A bit more time in hand, visit Bhubaneswar, the temple city will charm you with age-old structures. ASI has done a commendable job at protecting heritage.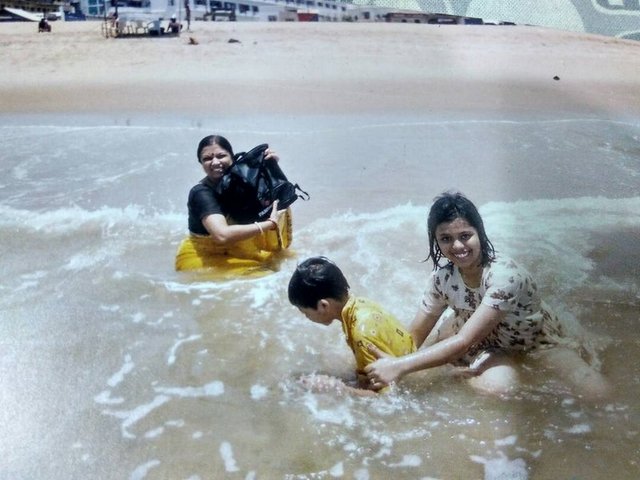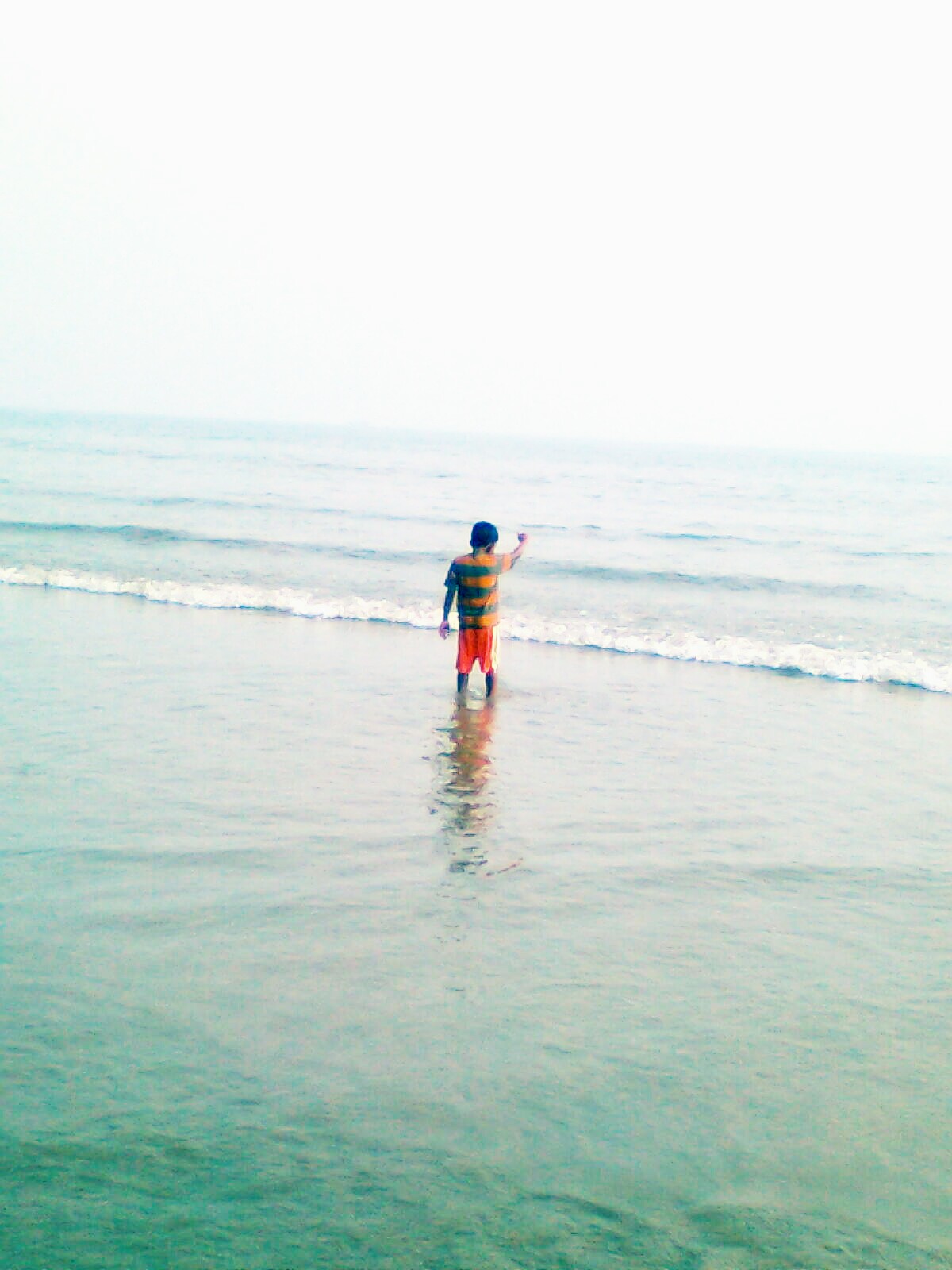 Mandarmoni
Mandarmoni has come up to be an easy alternative to Digha. Somewhere, 40 km from Digha sea beach, Mandamoni is dotted with resorts, Rose Valley is the most famous.
The beach here is calm, infamous for notorious car races at night. Hotels and street food are a tad overpriced. The beach looks incredible during sunset.
Don't forget to go for a boat ride during high tide with the locals when visiting Mondarmoni.
(I will be making a full-fledged blog about Mandarmoni pretty soon, stay put)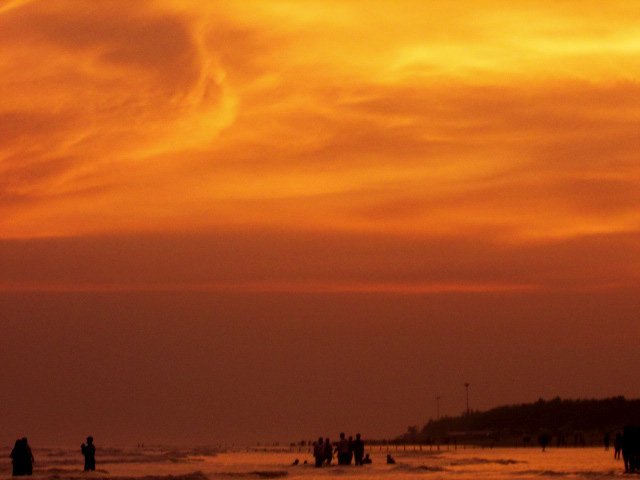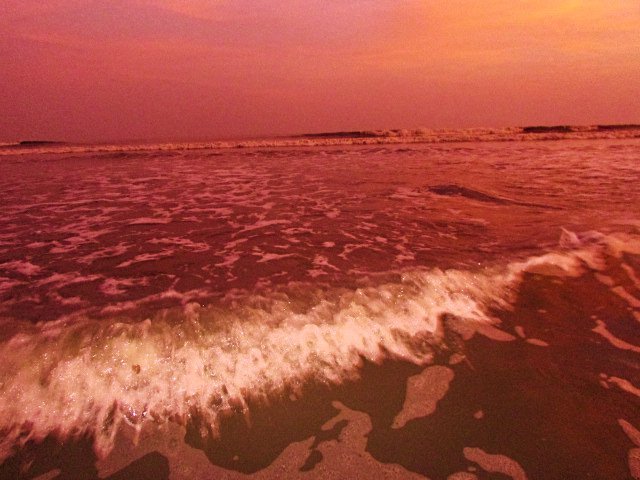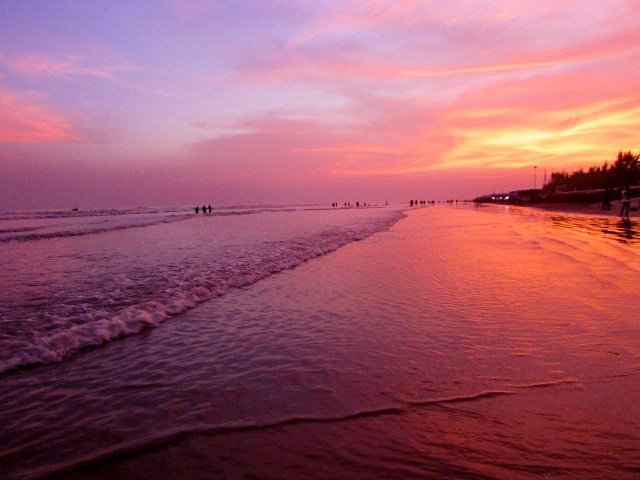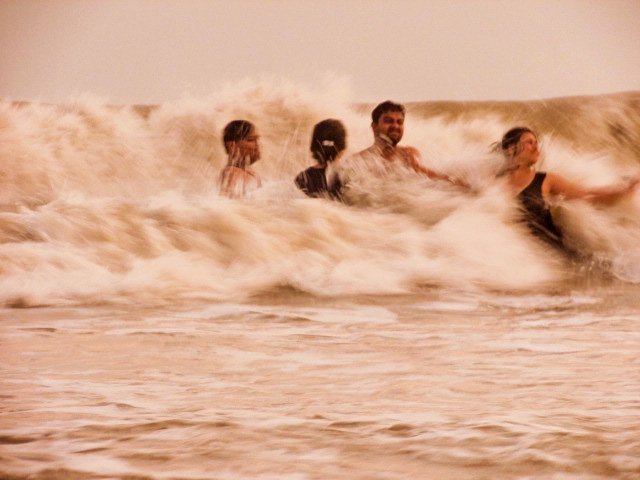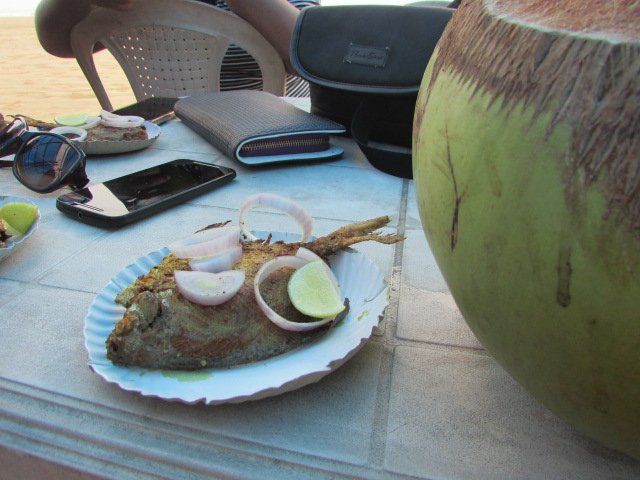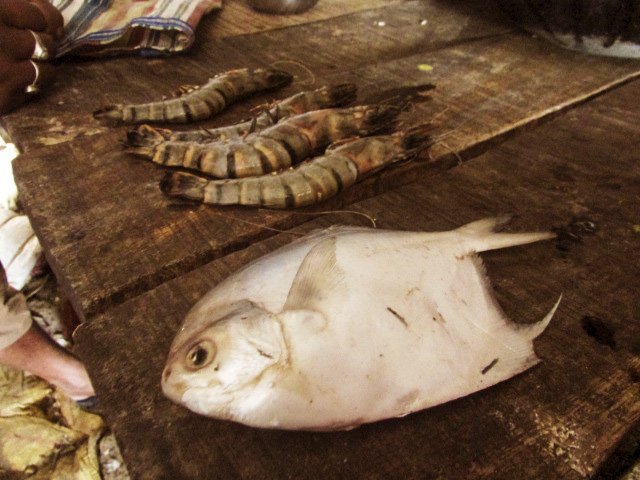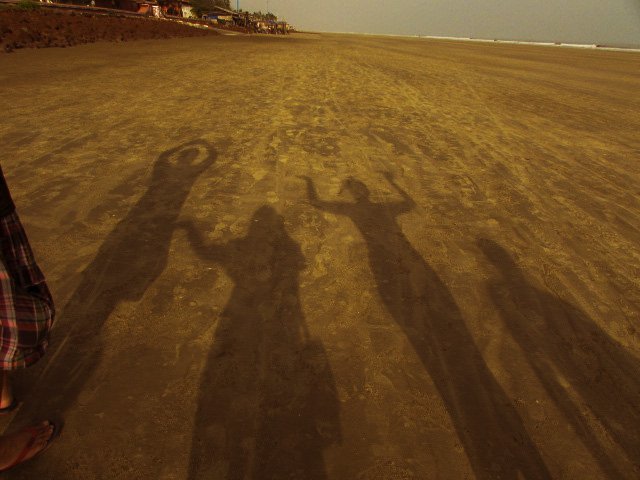 Also read, the weaves of India!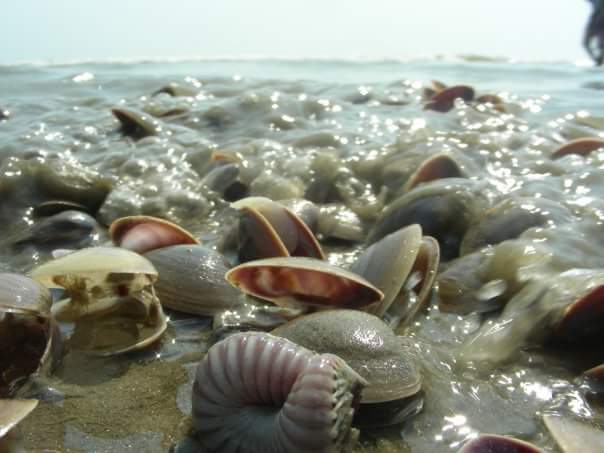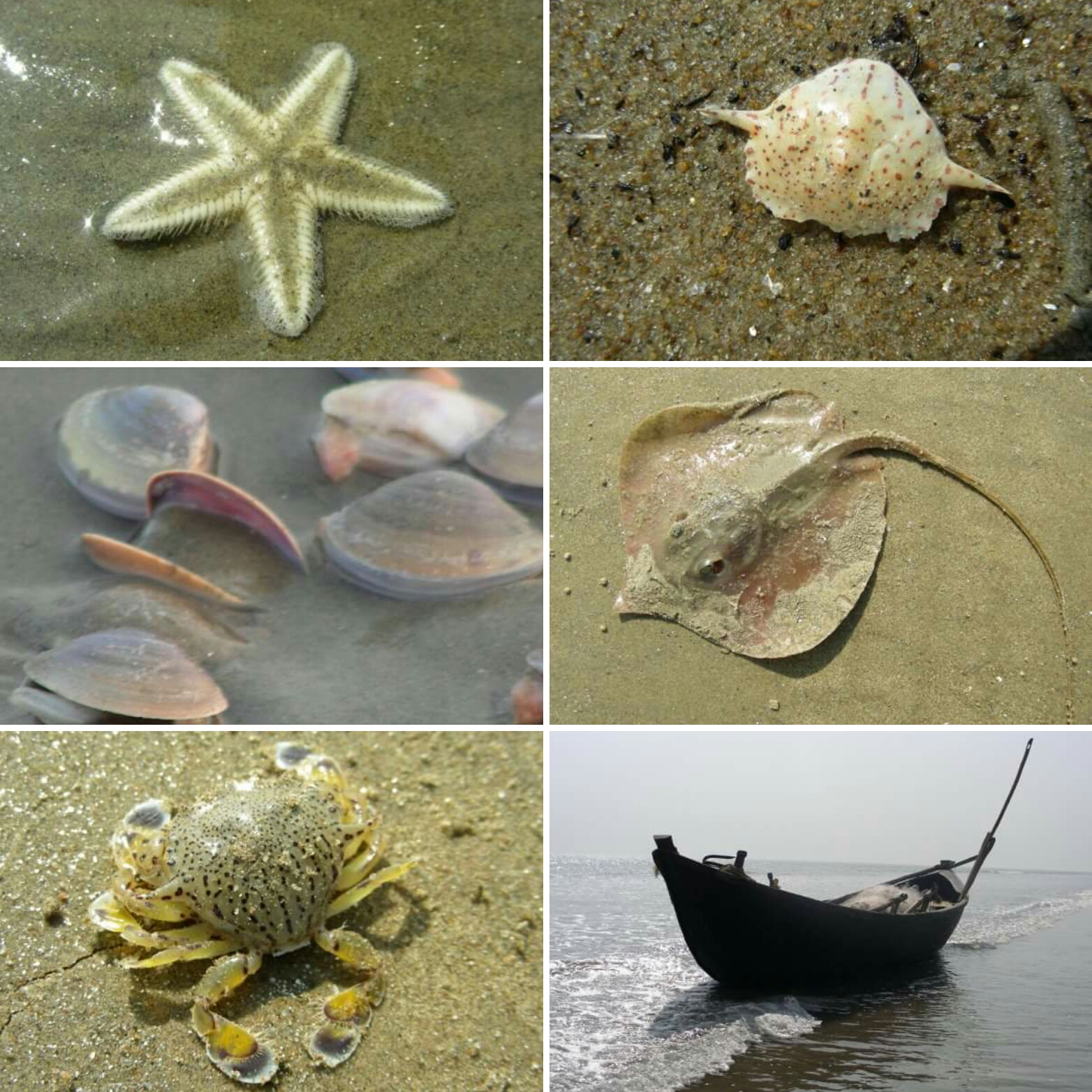 Pondicherry
Let us quickly come down to the southern part of Bay of Bengal. Pondy, rechristening her with the adorable name certainly sets expectations high!
A 3 hours drive from Chennai city, Pondy also hosts an airport. Alcohol is cheaper than other states, Pondy being a union territory. A lot of budget and luxury accommodation is available with an array of choice of food. Do visit paradise island, it is a short ferry ride from main land, however gets heavily queued up during peak time.
Pondy serves as a weekend gateway from both Bangalore and Chennai. The charm of vintage yellow tiled French villas and aurobindo ashram, with sumptuous French food add to her glory.
If travelling by own car, you may consider visiting Mahabalipuram beach as well.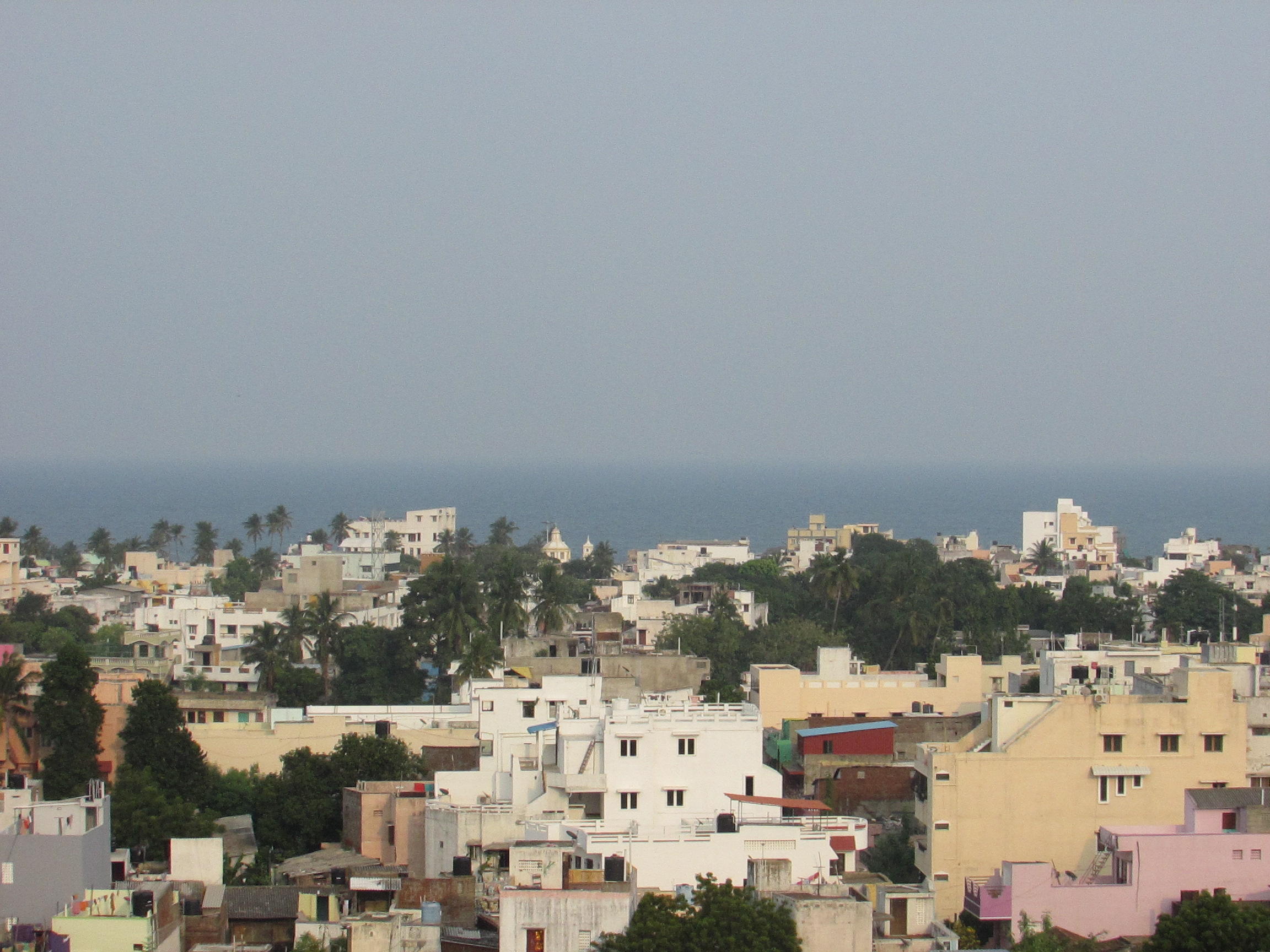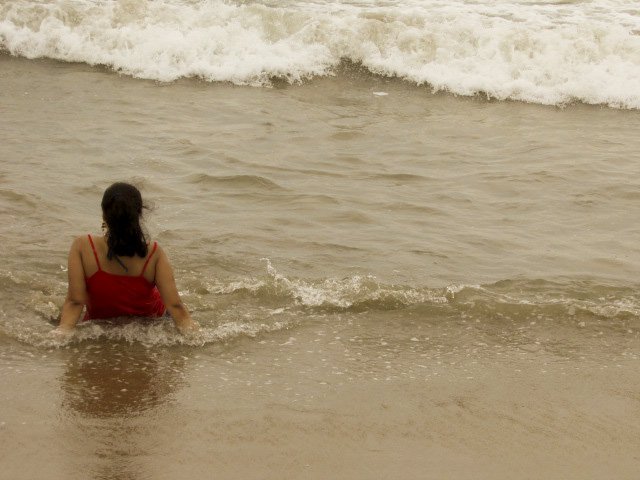 Kerala
Mythology has it the land of Kerala was created as frustrated Parashuram, after killing his mother with an axe, had threw to towards the sea. Kerala stands with the sea of Arabia to her west with beautiful beaches dotting coastal line. My next visit has Varkala and Kovalam among them.
Kochi
Ever seen a beach with hyacinth? Come experience Kochi. Don't forget the old school Chinese fishnets and great seafood cooked with coconut oil, they taste the best with an appam or two.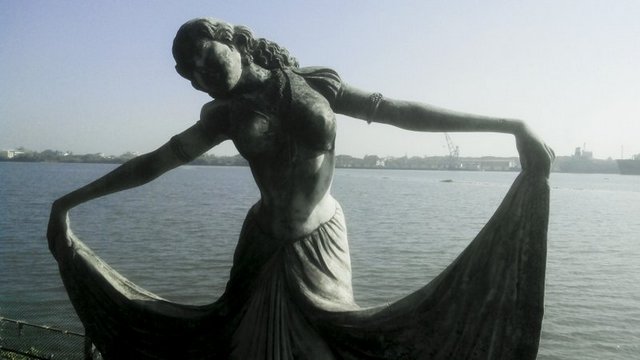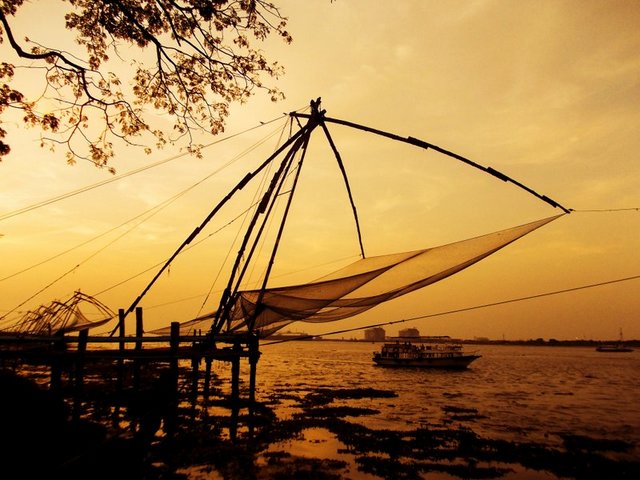 Alleppey
We visited the beach after the new year party eve was over. I remember the sunny landscape, scarcely crowded, overlooking a blue water mass of Laccadive Sea. Though Aleppey is more of a lagoon and houseboat town, don't give the beach a miss, especially on a tranquil morning. Must see? The lighthouse that did not let the sailors drift away.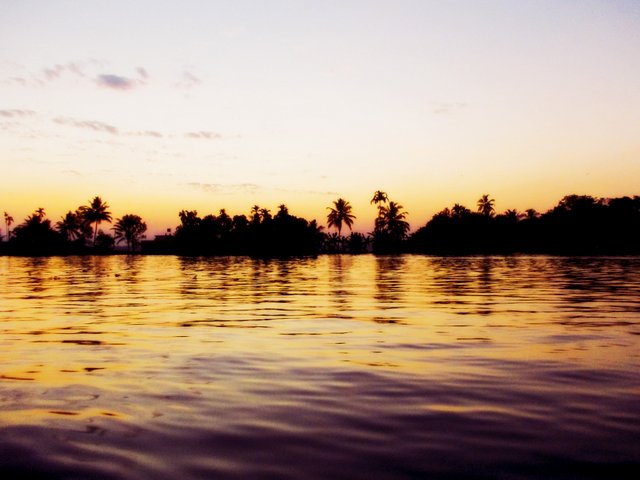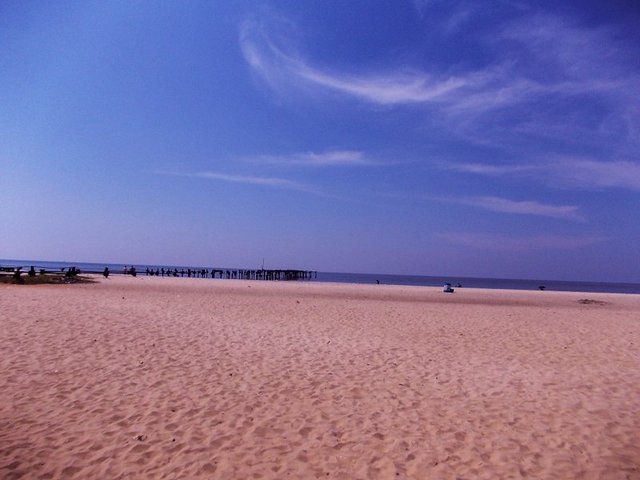 Goa
Volumes have been written about Goa, volumes will be written about Goa. The tiny state facing Arabian Sea bears legacy of Portuguese colonial rule. Beaches galore, delicious food is served on the beach side shacks, alcohol is less taxed, hence cheaper, mornings are full with activities, water sports, illusive Dudhsagar trekking, river cruise, flee markets every corner, ample supply of weed; once a Russian settlement, Goa now is a must do plan for every college friends group.
(Stay put on my blog, I am not done with Goa)
Places nearby
Gokarna
Manipal
Tarakalli (a pristine beach from a country of billions)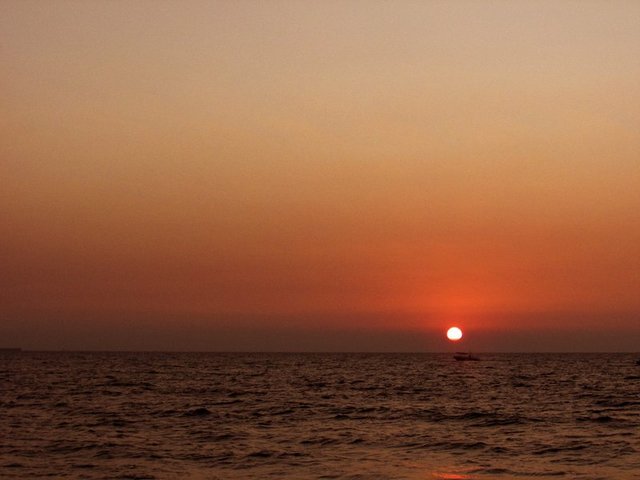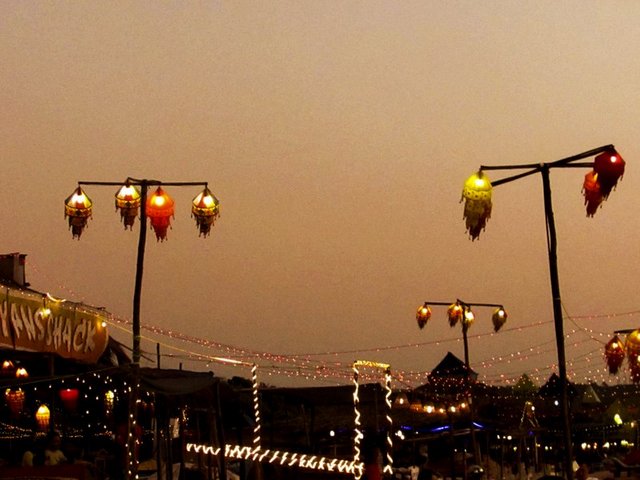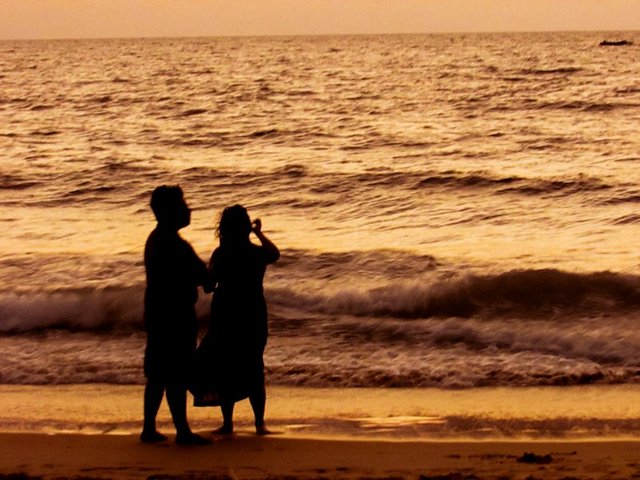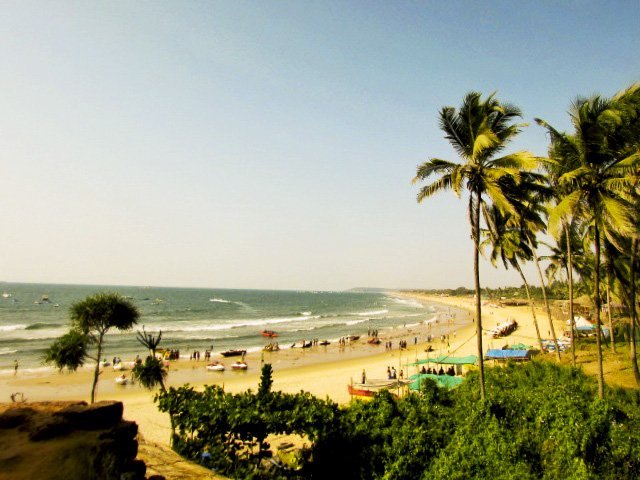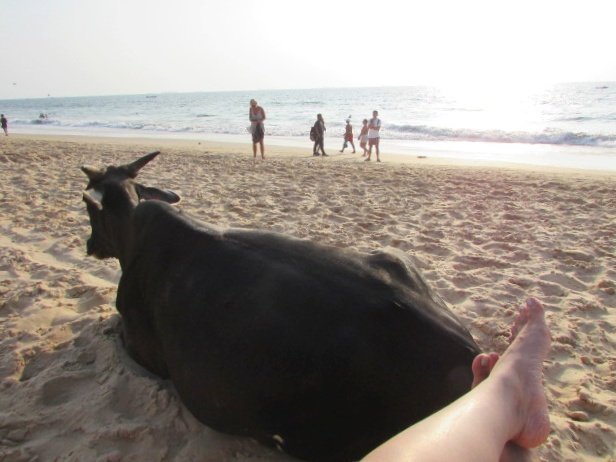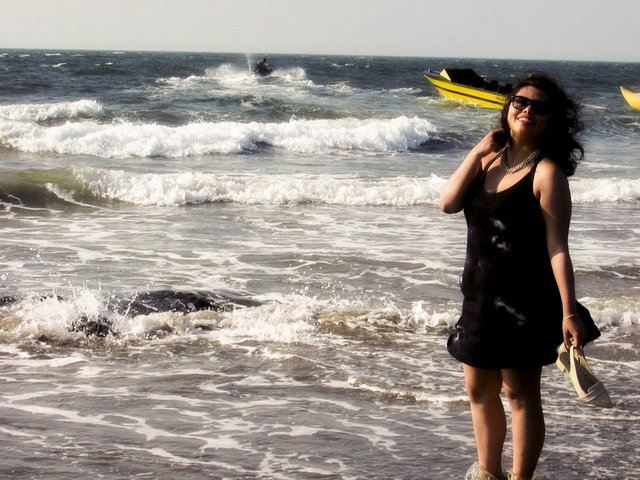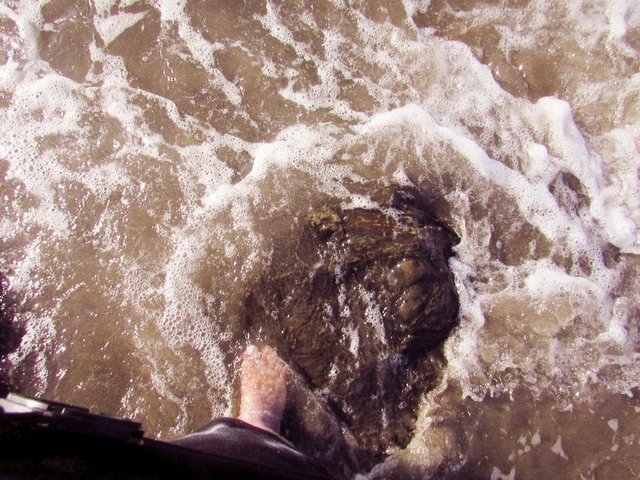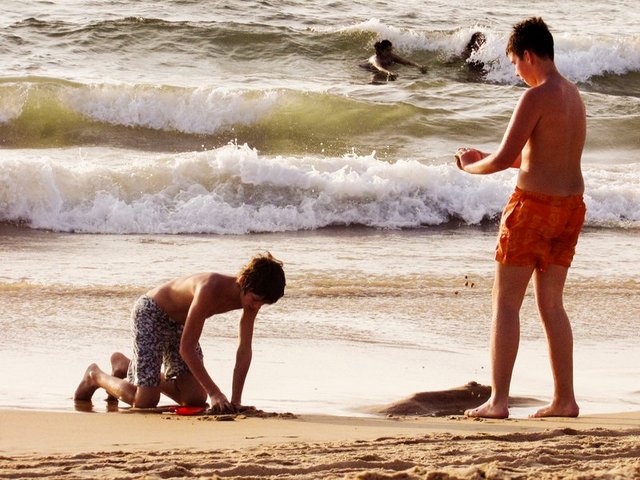 Also read, a monsoon in Goa!
Mumbai
You speak more about the city that hosts "Gateway of India"  only to realize you have actually said nothing. Mumbai Coastline looks the best, IMO, when your flight leaves for hometown.
Marine drive and sea link remains a wonder for me till date (theory of Marginal utility is yet to set in)
Laze around the Choupatti beach on a Sunday afternoon. Watch the sunset while the Sun goes own, the sky scrapers are lit up after a busy workday, and sip a hot cup of lemon tea.
From Mumbai, you may visit Daman and Diu or Tarkalli or Elephanta caves for a quick escape from city life.
[It is a pity I have started to blog so late. All these travels for the days, I don't want to let them go futile. Conjuring up the snapshots of the major travels that have left a mark in my mind, I promise to elaborate more on each and every place ASAP, time permitting. while I have travelled extensively the southern part of the country, so many places are yet to be explored, let alone be the Himalayas, North Eastern wonders or the grandeur of Rajasthan.
I would like to thank my father, Manas Jyoti Chakraborty for clicking pics using the old reel camera (how I treasure them), Stabak Nandy for the snaps of Mandarmoni and Pondy. You may contact Stabak at https://www.facebook.com/stabakn
Do spare a minute to suggest a place you believe is an absolute not to be missed among the beaches of India… Cheers]
Want to get real time updates of my travels?
Get updates and read additional stories on the Orange Wayfarer Facebook page.
Follow Orange Wayfarer on Instagram.
Follow Orange Wayfarer on Twitter.
You may also subscribe to my weekly newsletter!