Among many things to eat, this week I craved majorly for some good Thai Curry. In Red, Green or Orange hue, I do not mind really. Guess the long absence from the Siam country is not going too well with my taste buds. Nonetheless, I live in Bangalore, and have found a spot in Indiranagar! There is no harm in indulging in a good Sunday dinner.
In fact this great city of Namma Ooru, dubbed as India's answer to Silicon valley has little to offer for those who seek the warmth of a river or lush green. The food joints though, are world class and hardly ever shy away from experimenting. Mamagoto is one of the Asian dining places of the city, people have been swearing by lately. So Mamagoto, Indiranagar it is!
Here is how I liked the place, and please note this is not a sponsored post.
The meaning of the word Mamagoto is Japanese is a playhouse. And how it lets children play with food! With grown ups alike.
First look at the Restaurant, and these is what I felt:
Pretty lights everywhere. The wall hanging depicting the curvy women taking a nap is so cute!
Their Menu is hefty! Quite a task to pick it up. Service is courteous and fast.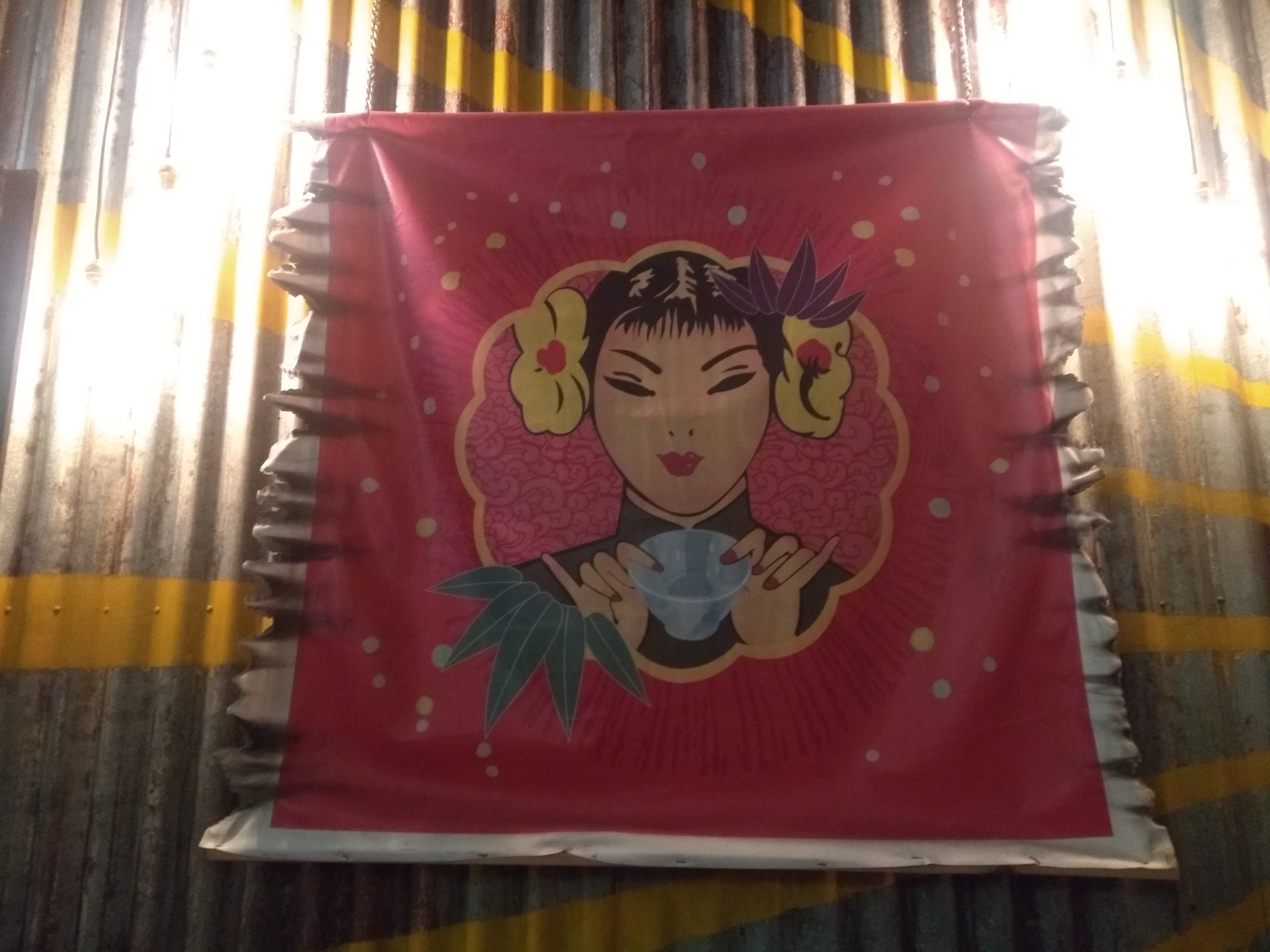 Cocktails we ordered:
A Gin and Pomegranate one. This is Big and here to stay. The other was was a Coffee mixed with Vodka and sucked big time. Almost like sweet syrup in my opinion!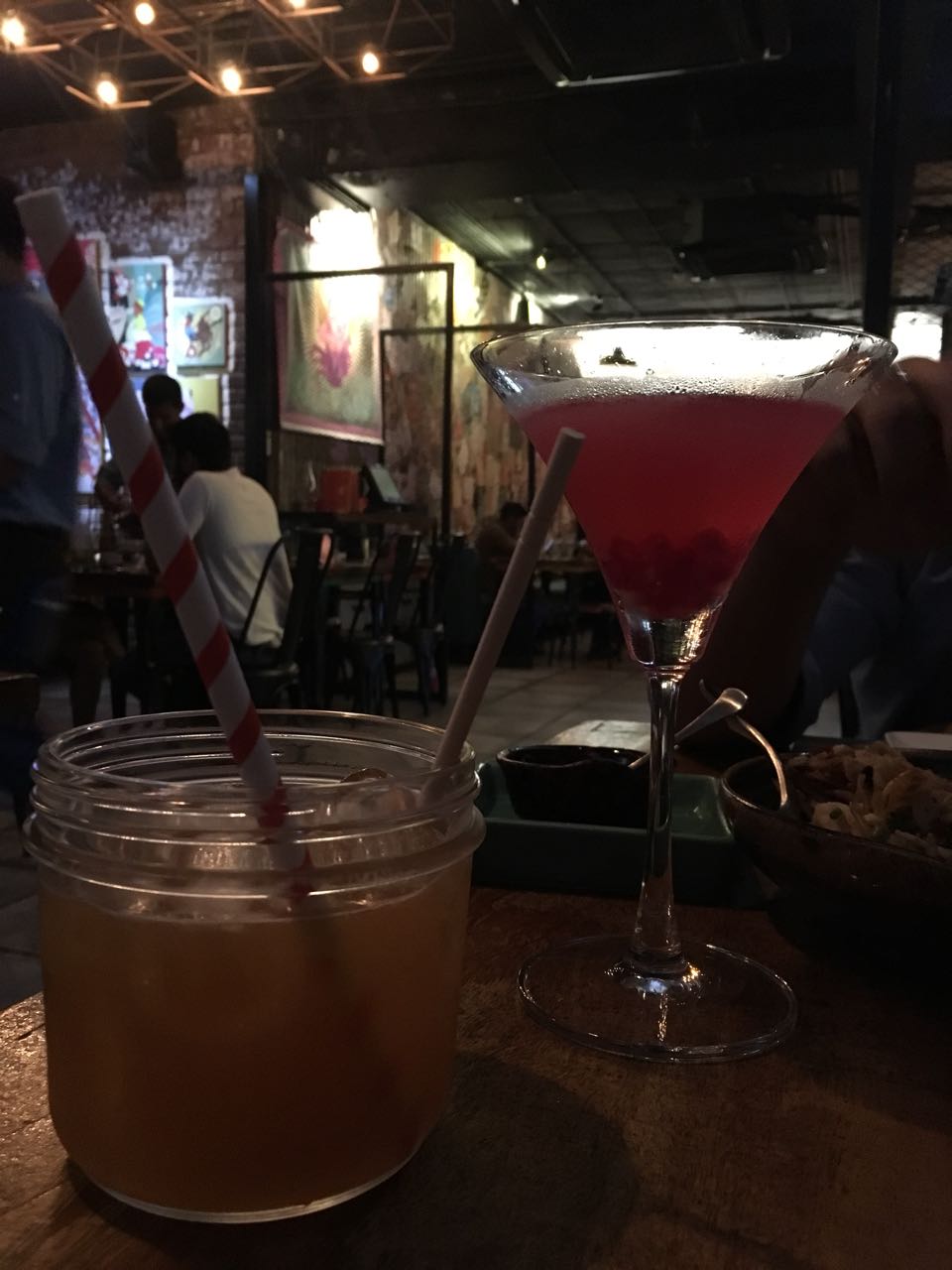 Food, both main course and Hors d'oeuvre:
The crispy fried lotus stems
I Never had lotus stems, even when I was traveling in Bangkok's floating markets. The taste was similar to that of fried plantain, not fried in coconut oil though.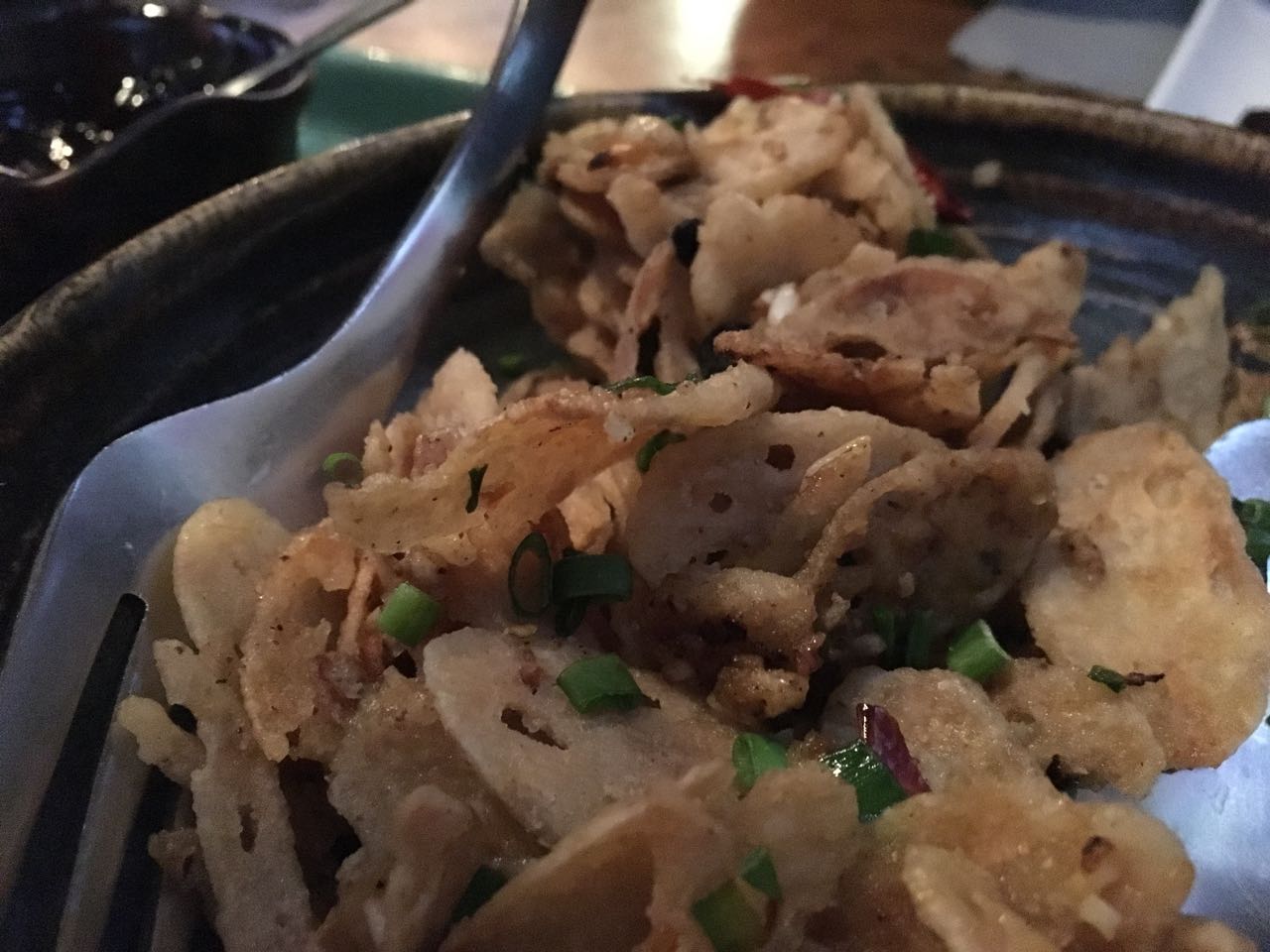 The Chicken Breasts with Honey
Too sweet for my taste but the chicken was cooked tender. This is served with a salad like milieu. Not worth it, I say.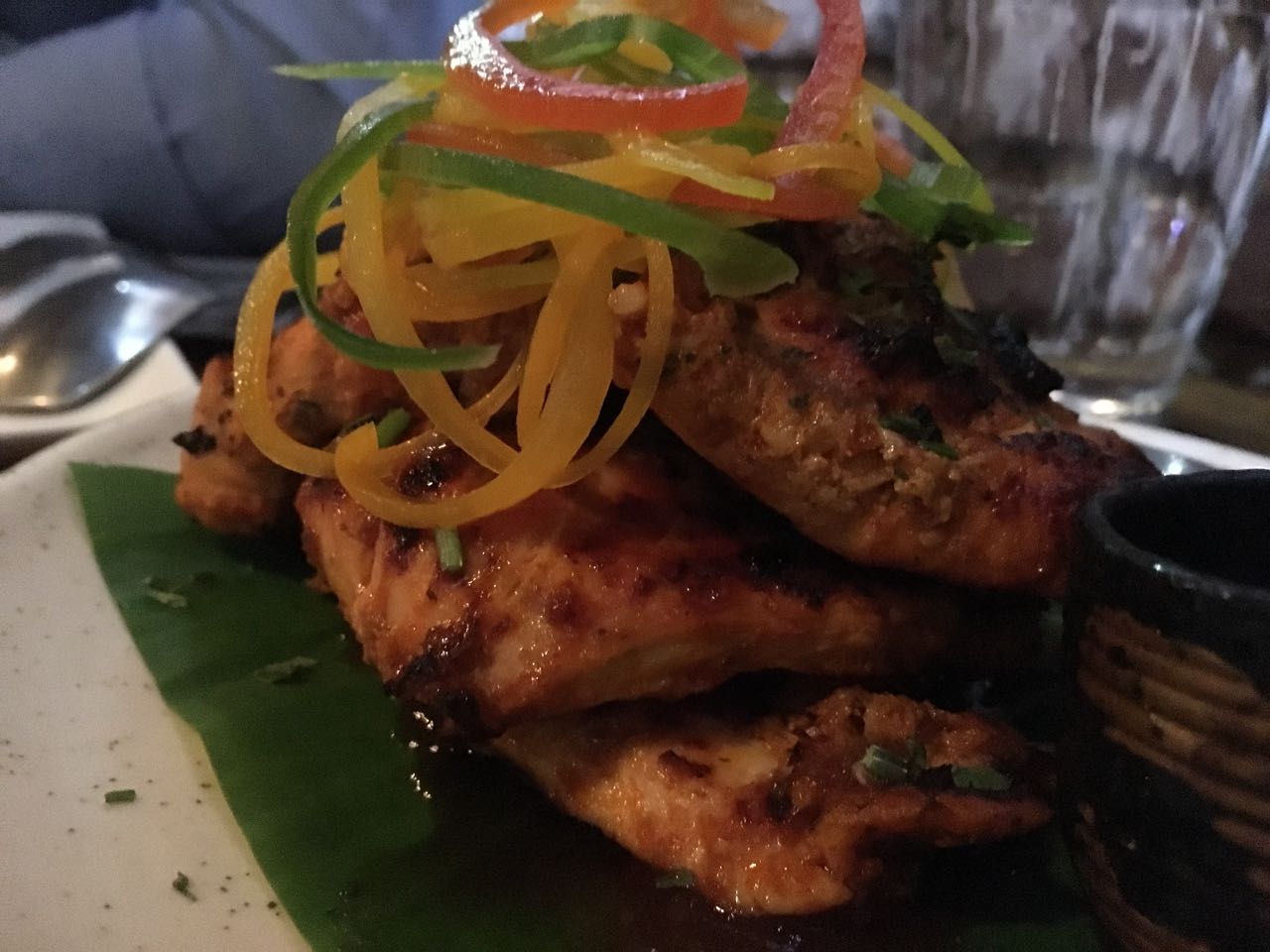 Main Course: Of course the Red Thai Curry
Of course I went to Mamagoto to have Thai Chicken Curry. It was worth the pain. We went with the Red Curry variation. It is adorned with aubergines, and many other assorted vegetables and few long slices of chicken. Best is if you have it with sticky rice and one portion will suffice two. You should be content with less of chicken slices though!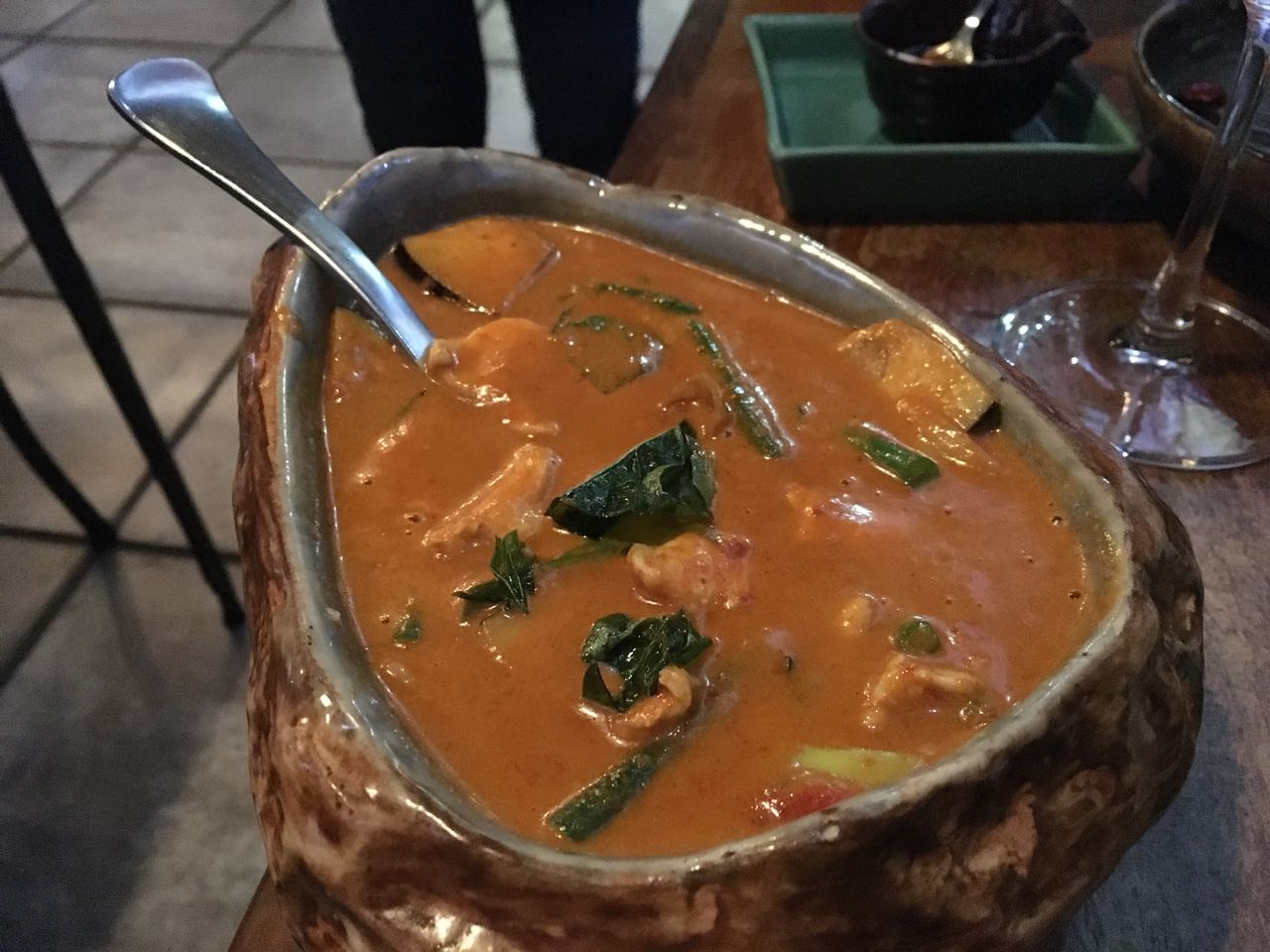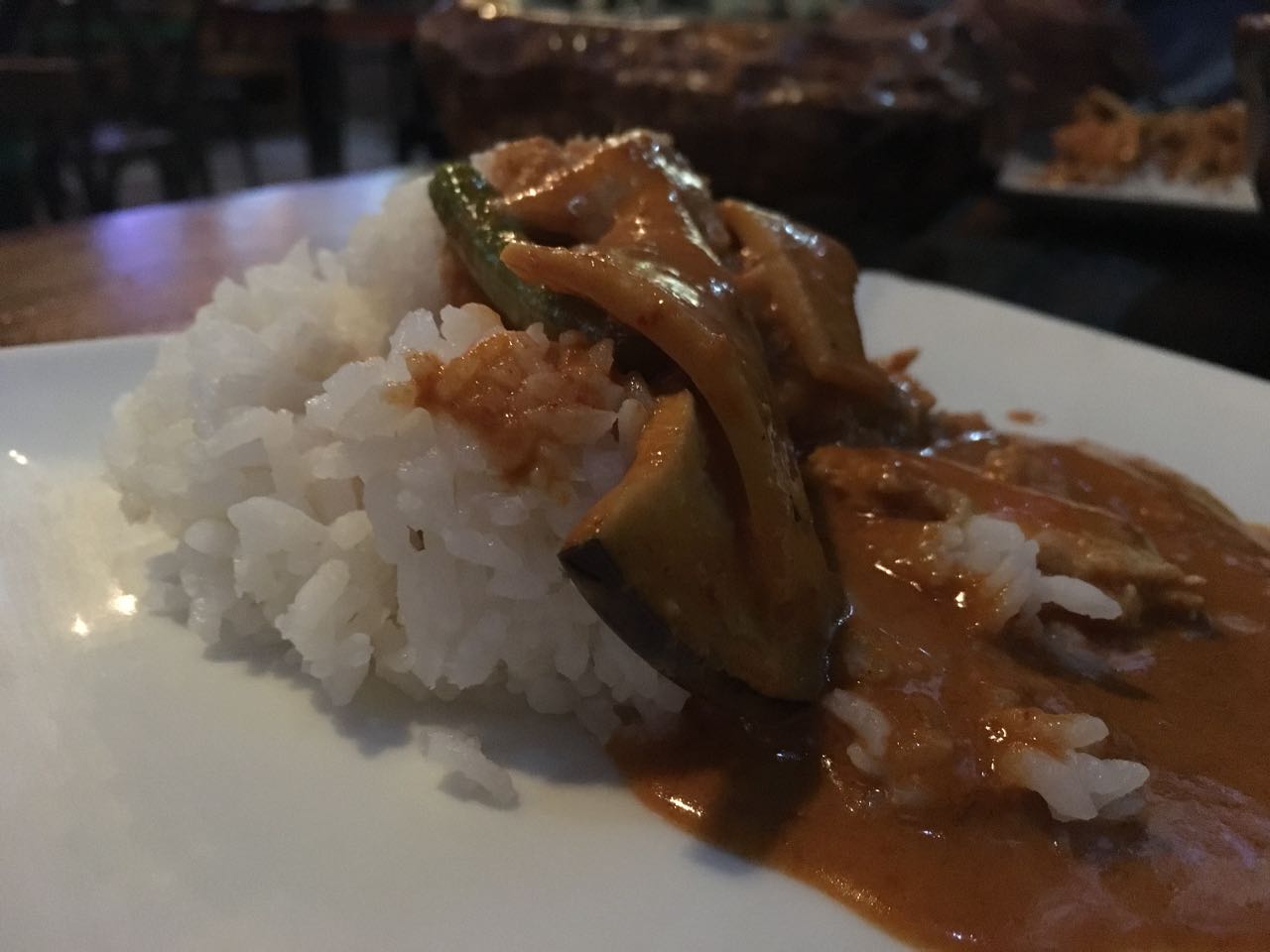 Observations
I had ordered in Mamagoto's fried rice at home. They were total let down. When in Bangalore, Kim lee's Rice Pots are my poison.
Last I visited Mamagoto, I heard a lot about the Pork ribs. Since I am consciously  trying to cut down on red meat intake, I gave it a miss. You may want to try that out.
A lot of items are labelled as Hua Hin specialty. Since I did not visit that part of Thailand, I did not venture for them. But curious I am to know more about the same. Let me know if you tried the same.
The place is pricey and environment is worth experiencing. The tiny sushi and pretty dumplings they were serving to other tables were looking fancy and I might try the next time I am there!
You may want to watch my YouTube vlog on Mamagoto. If you life it subscribe to the channel and give me a thumbs up 🙂 Thank you!
Follow me in Instagram, Twitter and Facebook.
Want to get real time updates of my travels?
Get updates and read additional stories on the Orange Wayfarer Facebook page.
Follow Orange Wayfarer on Instagram.
Follow Orange Wayfarer on Twitter.
You may also subscribe to my weekly newsletter!