Cairo is Egypt's crown jewel and just not another old capital city! Hot and humid, by the banks of river Nile, Cairo casts an intense spell of intricate nuances derived of religious philosophy and ancient trade routes. This blog post about of cultural experiences in Cairo is written by Nadine Arab from Curls en Route.
Known for its rich history and heritage, Egypt's Cairo is definitely one of the most cultural world destinations you should check off your bucket list. There are plenty of places to visit and things to do in Cairo that'll give you a better understanding of the Egyptian culture. But if you're not privileged with plenty of time off and you'd like to know what to do in a nutshell, here are six cultural things that you can't visit Cairo without doing.
Also read: Is it safe to travel to Egypt?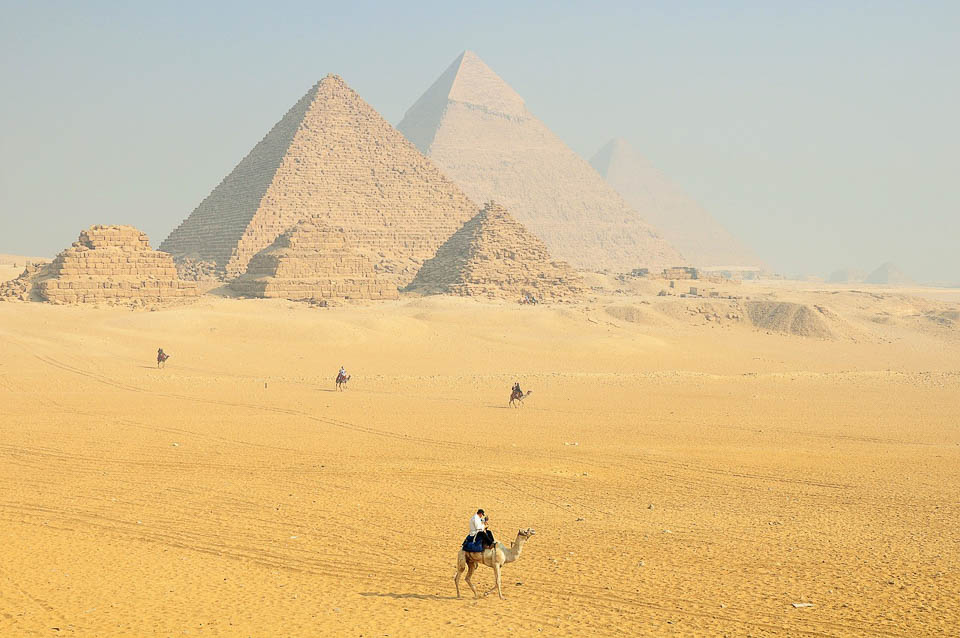 See the Great Pyramids of Giza
Of course, this one goes without saying. You can't visit Cairo without ticking the only standing ancient wonder of the world off your bucket list. Head to the Giza plateau and marvel at the breathtaking pyramids. You might as well want to take a selfie with a camel or horse, and don't forget to strike the famed "kiss The Sphinx" pose near the Great Pyramid of Giza.
A Local's Tip: Go with a local or an organized tour as this is the country's more touristy destination, so in every step, you'll stumble upon someone trying to forcefully sell you something. By going with someone who can take care of them will get your mind off of something you definitely don't need to ruin your vacation.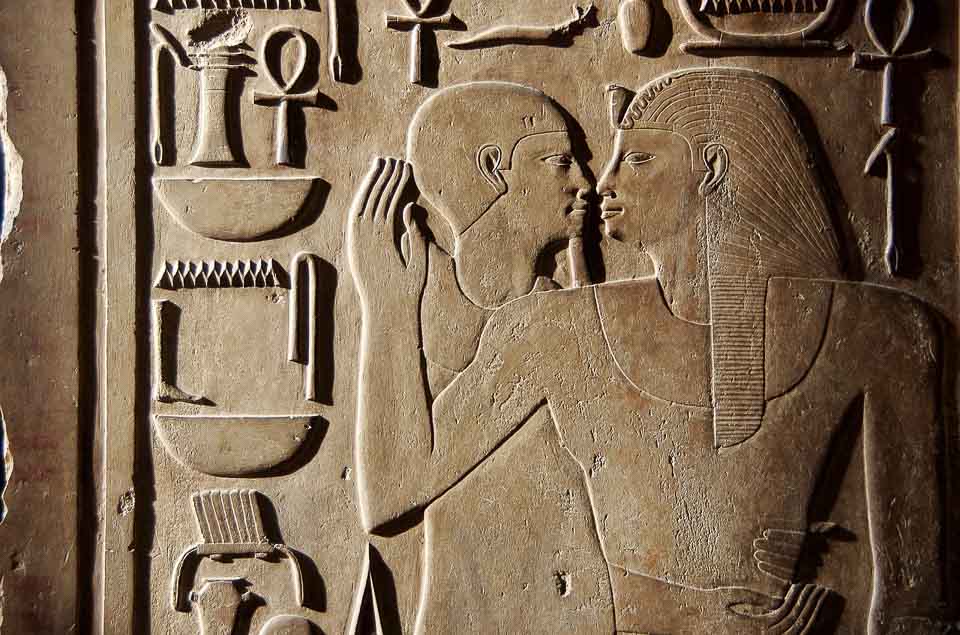 Go to the Egyptian Museum
For more ancient Egyptian treasures, you need to go to the Egyptian Museum, located in Tahrir square, in the heart of Cairo. The museum houses around 120,000 items in its collection that will take your breath away. It's worth mentioning that Egypt is opening up a new museum, called the Grand Egyptian Museum, which is expected to be the world's largest archaeological museum. It was set to open its doors to the public in late 2020, so let's hope everything goes as planned.
Interesting Fact: The treasures of the famed King Tut were moved from the old Egyptian Museum to the Grand Egyptian Museum, so as the statue of Ramses II.
Also read: Practical travel tips for traveling to Egypt!
Walk Around Downtown
After finishing your tour at the Egyptian Museum, I highly recommend you cross the street to Tahrir square and go for a walk around Downtown, Cairo. Get lost in the beautiful busy streets and I assure you, you'll find some hidden gems. There are plenty of old antique shops, lowkey restaurants, local coffee shops, and street art to marvel at. But my personal favorite has to be the old architecture that dates back to the late 19th century. Back then, Khedive Ismail commissioned the finest French and European architects to design a modern city better looking than Paris.
Visit Al Hussein District
This is one of the oldest districts in Cairo where you can have full Egyptian experience. There are plenty of things to do and see there like:
Al-Hussein Mosque
The mosque, named after Prophet Muhammed's grandson, Al-Hussain Ibn Ali, and his mausoleum there is considered one of the holiest Islamic sites there.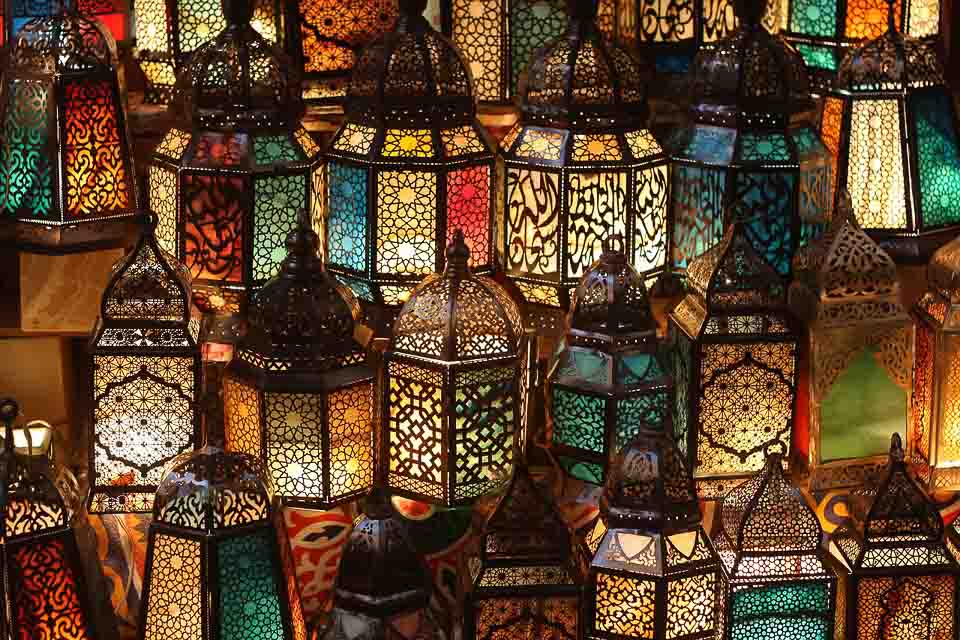 Khan El Khalili
Near the mosque, you can pass by the famous Khan El Khalili bazaar where you can buy some authentic Egyptian souvenirs, spices, and even your very own shisha (hookah)!
Smoke shisha
And speaking of shisha, don't forget to stop for one at one of the local coffee shops there. Tourists flock to Al Fishawy, the most popular one in the district, where you get to enjoy the true local vibes as you sip on some Egyptian tea. Henna girls also pass by there all the time, so you might as well get a temporary oriental tattoo. Another popular place, but a luxurious one, is Naguib Mahfouz, a café and restaurant, named after the late Egyptian Nobel Prize-winning author. There, you can also indulge in some oriental delicacies and enjoy live music. You can also go to El Lord coffee shop, also known as Umm Kalthoum coffee shop amongst the locals, which is located in Al-Moez street. This one is a bit lowkey, but only when it comes to tourists; it's extremely popular among Egyptians.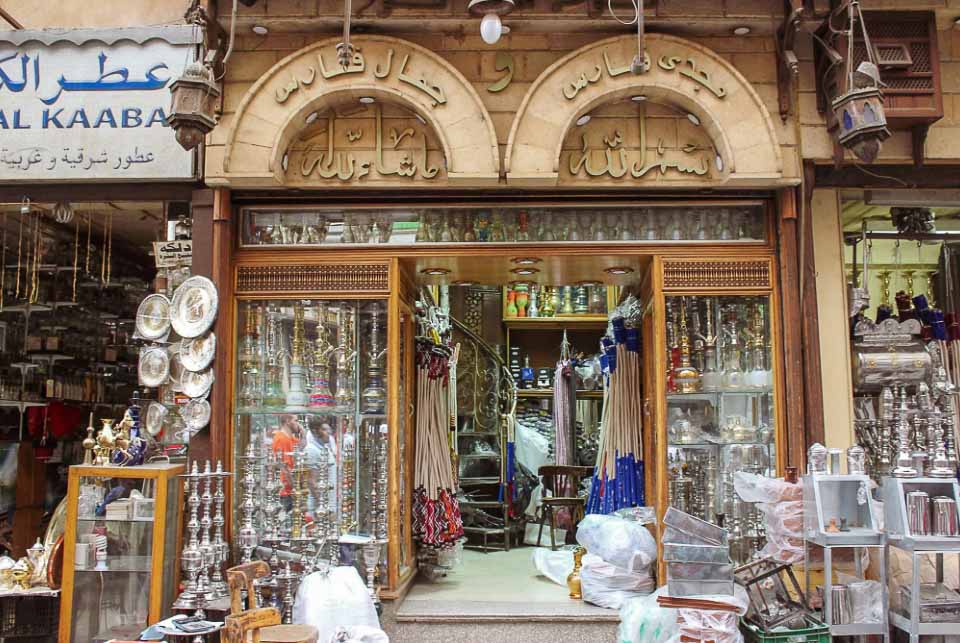 Al-Moez Street
This is one of the oldest streets, dating back to the Fatimid dynasty. There, you can see Bab Zuweila, one of the three remaining gates of Old Cairo, along with many other architectural masterpieces. There's Madrasa of Barquq, Al Suhaymi House, Mosque of Al-Hakim bi Amr Allah, and the list goes on.
Go on the Old Cairo Tour
Also known as Coptic Cairo, as well as Fustat, Old Cairo dates back to the 6th Century BC. But besides being the oldest remaining part of modern-day Cairo, what's so special about this part of the city is that it boasts iconic sites from all three Abrahamic religions; Judaism, Christianity, and Islam.
Interesting Fact: Old Cairo includes parts of the Holy Family Trail.
For more information on what the tour includes exactly, a brief historical overview, and how to go there, make sure to check out this complete guide.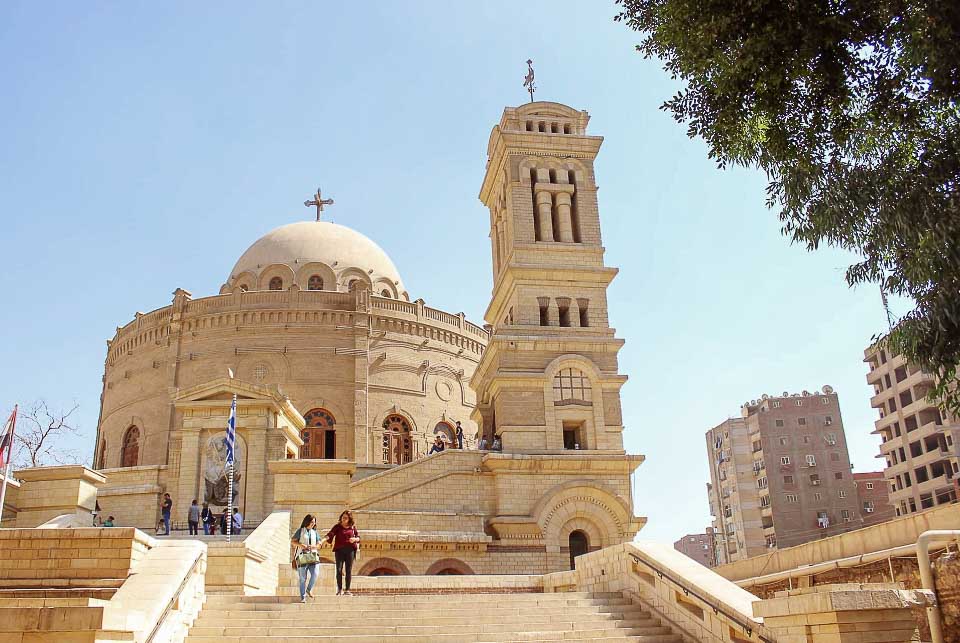 Have Dinner at El Brince or Sobhy Kaber
The Egyptian experience is not complete without trying out Egyptian cuisine as food is an integral element of the culture. Two of the most popular local restaurants are hands down El Brince and Sobhy Kaber. As they compete for tummies, they're both never out of customers! They're always packed, so you actually need to make reservations much in advance. Opt for Mix Grill, Molokhia, and stuffed pigeons!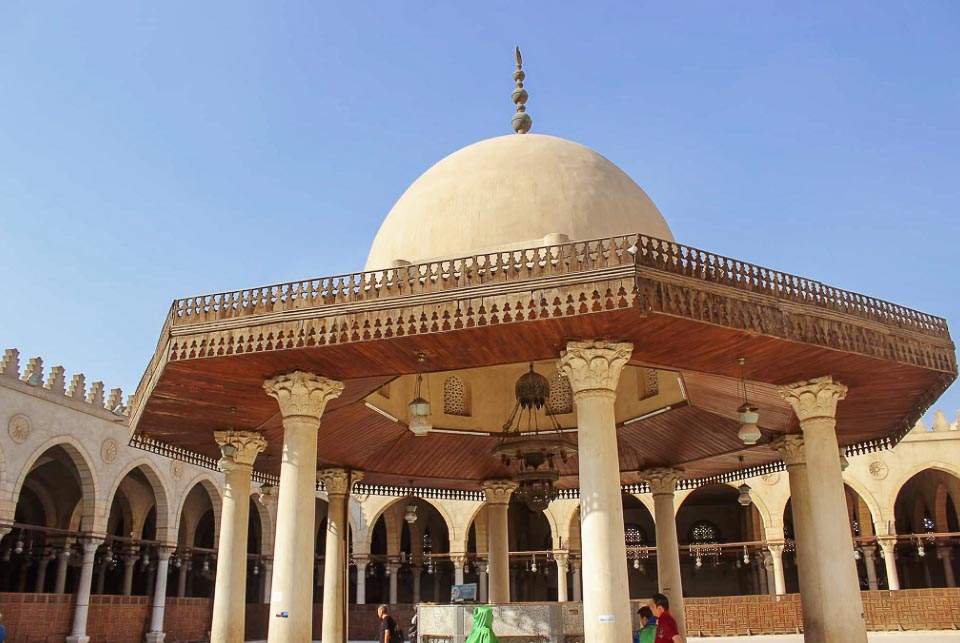 Pin it for later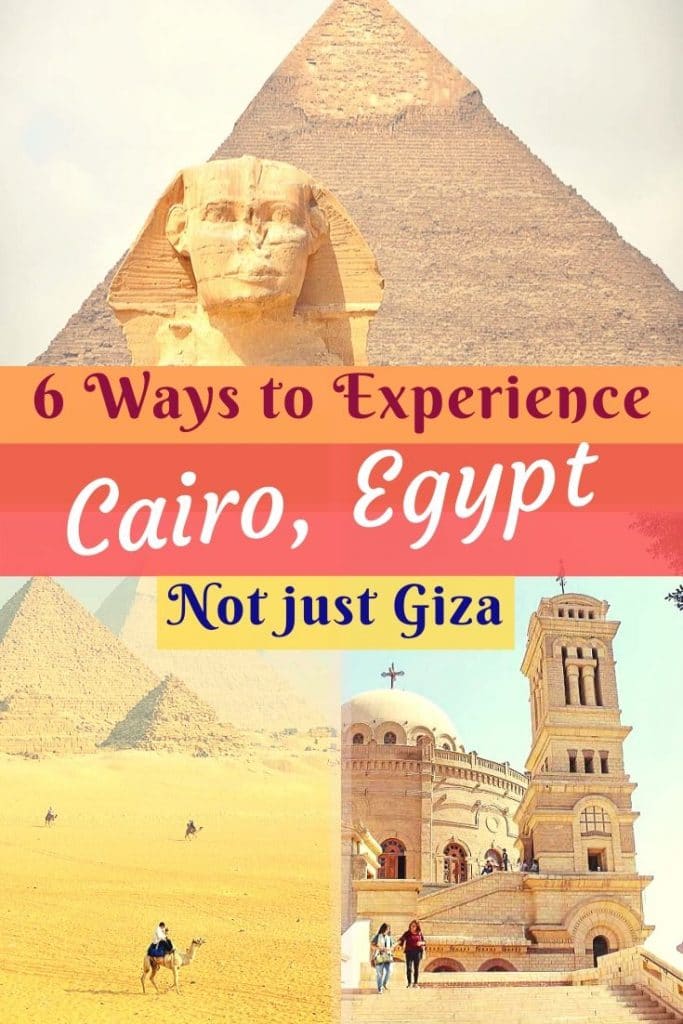 This post may contain affiliate links. Please read the disclosure post. If you have liked the article, you may support it by buying using these links without any extra cost to you.
Let's stay connected on Facebook, Instagram, Twitter! You may also consider joining my mailing list. I send travel and photography related emails only once a month!