This blogpost elaborates on the essential travel tips for Egypt. If you are backpacking in Egypt, you will benefit from these travel advices.
My cousin brother said he wants to take his family to Cairo, see the pyramids of Giza and return home. I was surprised. Why would a man spend a fortune, travel almost half the world and visit Egypt only for a couple of days? Giza practically stands at the outskirts of Cairo, making it a day trip from the downtown!
A few minutes into the conversation, I realized he is skeptical about spending longer time in Egypt due to various perceptions, ranging from terrorist attacks to safety to "what else is there to see in Egypt beyond the great pyramids of Giza?"
I understand "travel for a living", as I describe my job, has given me the privilege to see a destination for what it is, more than the perceived notion often carefully crafted through mainstream media et al. However, levelling Egypt as unsafe felt personal. Sure, it is not one of the easiest countries to visit but that has got a lot to do with a relentless scorching sun!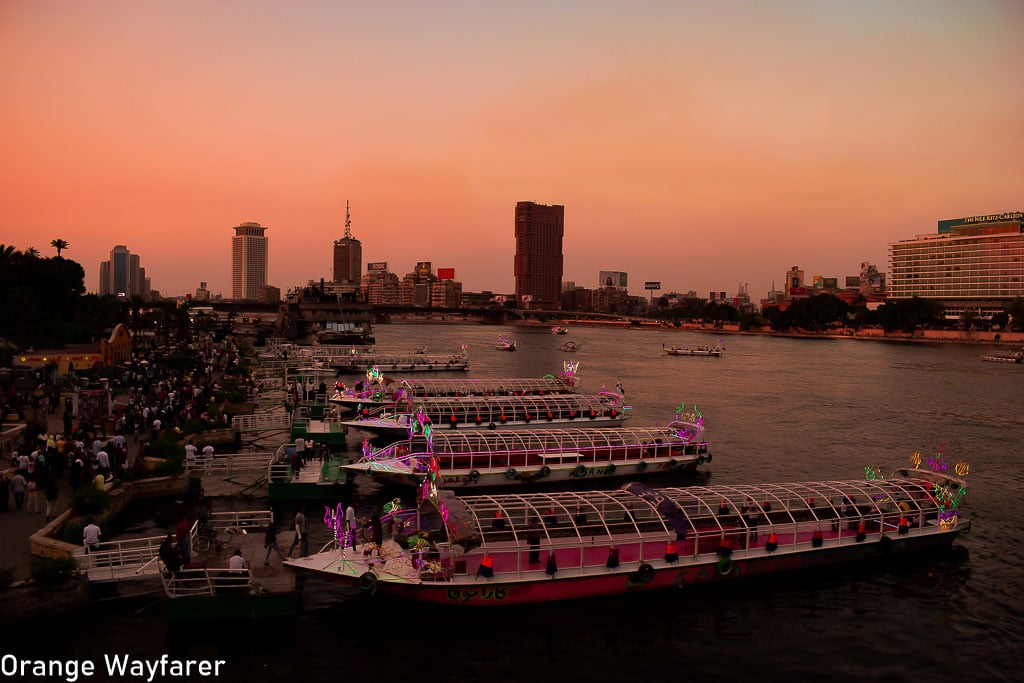 We traveled in Egypt for about two weeks. Actually we backpacked in Egypt, without a tour company helping us at every step. We loved it! The hurried searches on Google to spot the Uber with an Arabic number plate, the enchanting taste of a hibiscus drink after a prolonged day in the sun and the dust, the comforting and astonishing proximity to the Nile river, one of the grandest resources of planet Earth… Egypt was fascinating!
I thought I would pen down the essential travel advice for Egypt for the first time travelers. I will highlight the pain points we faced while backpacking Egypt and how we found a solution and experienced Egypt in all her grandeur. I insist you allow the country the time she deserves, that is not less than 10 days. The more, the merrier.
| | |
| --- | --- |
| Egypt at a Glance | Know before you go! |
| Capital | Cairo, known as Umm al-Dunya (The Mother of the World) |
| Population | 100+ million |
| Language | Arabic/ Egyptian Arabic/ Masri |
| Currency | Egyptian Pound (EGP) |
| Annual Tourist Footfall | 8 Million (2017) |
| Religion | Sunni Islam Majority followed by Coptic Christians |
| Tourist Destinations in Egypt | Cairo, Luxor, Aswan, Alexandria, Sharm el Sheikh, Dahab |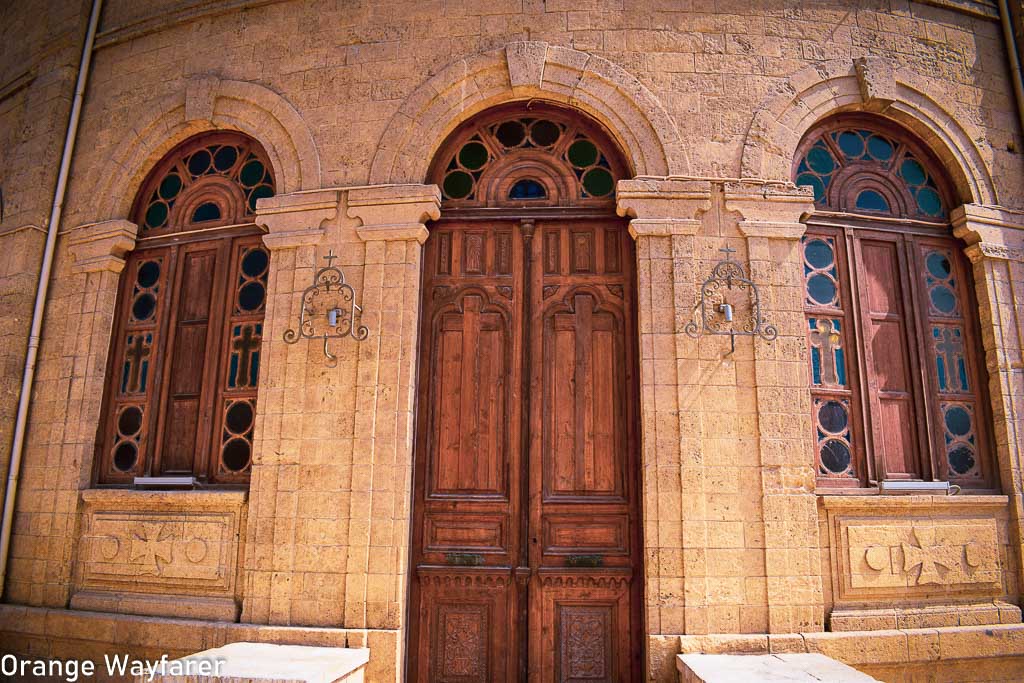 Egypt is safe, but….
Egypt was safe, in every possible way. But Egypt was safe for us. Not the people who were enjoying a beach holiday at Hurdanga in 2018. Egypt was not kind enough to allow a safe vacation for a bus full of Vietnamese tourists who met with an untimely explosion on the way to Giza from Cairo.
Why do I say this?
Not to scare you but to remind you to never let your guards off in Egypt. Despite the country taking tourism as a priority, and deploying tourist police everywhere, you never know what is lurking at the other end. The seemingly peaceful and beautiful country of Egypt can turn into a death trap at one wrong turn and you do not need to be a victim. But then, that is true for the whole world. You do not have to denounce traveling to Egypt for safety concern!
Egypt is continuously striving to make things better in the realm of tourism. I do have a plan to revisit Egypt, this time with enough moolah and time to accommodate a Nile cruise or a beach vacay by the Red Sea, ideally at Sharm el Sheikh. However in my mind, I worry about a possible blast. This can put my life into jeopardy (and yours too). I do not intend to scare you, but be cognizant of the fact Egypt did have a few stray incidents of terror attacks aiming at the tourist buses/resort in the past, hence take your call accordingly.
In this regard, I would like to mention the incident we faced at Tahrir Square. A bag was left at the foot of a statue, by the side of which we were roaming in the penultimate night in Cairo. We spotted the bag, and wondered if we should inform the police, because A. it is a suspicious bag and B. it is left at Tahrir Square, the epicenter of Egyptian political aspiration.
But this is not our country and by our lived experience in India we know approaching police may not be dandy all the time. "Police Chule Atharo gha!" as the idiom goes, increased hassle with police.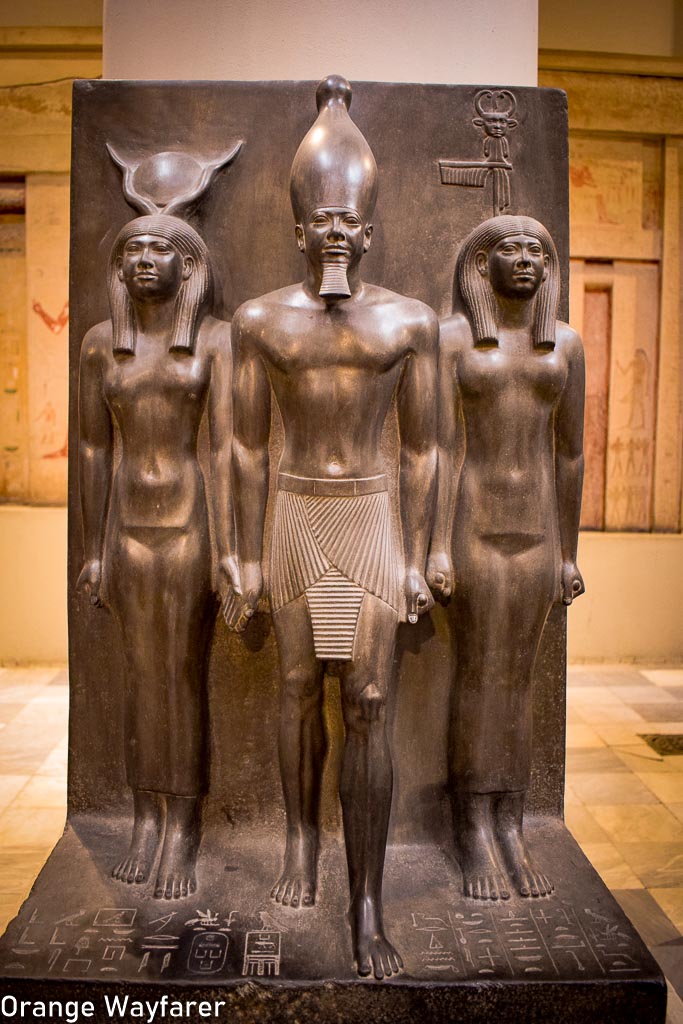 Soon after, a man rushed in on a skateboard and picked up the bag. He flashed a bright smile at us, reflecting all the neon lights of Cairo and left, a bit embarrassed!
It is a pity that suspicion has brought us to this juncture however anything is fine to save one's life at such trying times!
Twenty first century is indeed a trying time!
Longstanding FCO warning tells Cairo and the south of Sinai peninsula are "Hot" when it comes to terrorism. So is the international Egyptian border that runs along Libya in the west. There are military checkpoints in Sinai which will stop a suspecting car.
Minefields are found aplenty in the Sinai delta that dates back to the days of WW2. Stay away from the fenced off territories at Sinai and the Red Sea Coast area.
LGBT Travel in Egypt
Egypt is not tolerant to LGBT community in the travel space. It is forbidden in the culture and religious faith (Egypt is predominantly Sunni Muslim) and often leads to social ostracization (or even more violence). This is a major aspect of safety concern if you do not typically identity as cis gender male/female. If you do not tell anyone, you are fine. Refrain from showing PDA either way.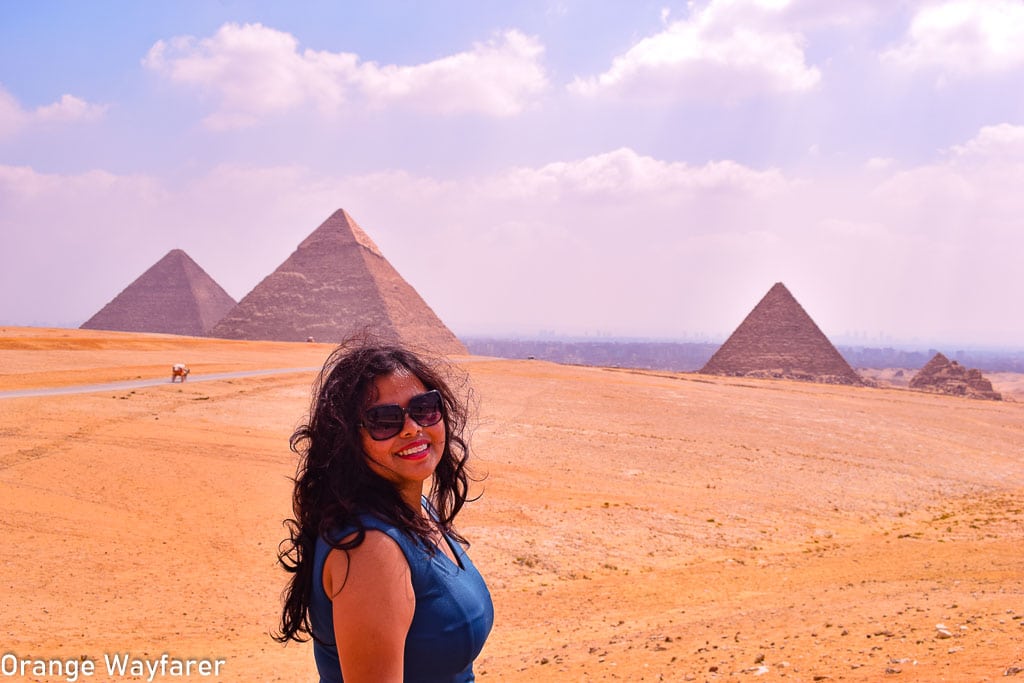 Also read: 20+ pictures from Egypt that will inspire you to travel!
Visa for Egypt
Travelers from the USA and UK are eligible for a visa on arrival. The kiosk is located at Cairo airport. You pay USD 25 for a month-long stay. Alternatively, you may also opt for an e-visa for Egypt, not less than 7 days from the scheduled date of arrival. We traveled from India and secured a visa through VFS and had to submit an NOC from office. Apart from that I had to show return ticket, hotel address, passport pictures which showed my ears perfectly against a white backdrop, bank statement etc.
Upon arriving in Egypt, we were asked to show the yellow certificate, a prerequisite for traveling to any destination in Africa and many places in Latin America. The vaccine works for a decade!
In case you want to land cross the Egyptian border, many bus routes operate from Israel and Jordan. A holy land tour covering the three destinations of the Middle East (Jordan, Cairo and Israel) often takes pilgrims from around the globe and shows them the highlights of Abrahamic religions. Jett is a Jordanian bus company which regularly travels between Egypt and Jordan! ABMaritime company runs regular ferries to Egypt as well.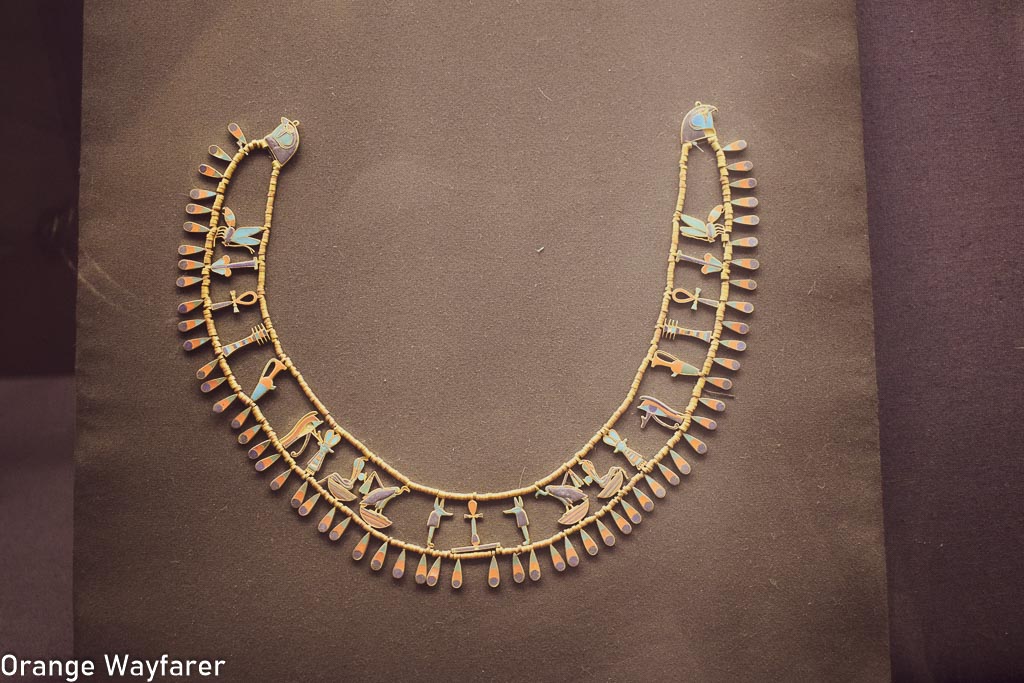 Allow Upper Egypt (South of Egypt) some time in your Egypt travel itinerary
I loved Luxor. True, I was templed-out at Luxor. Scammers multiplied to manifold. Every other person who approached you on the street had an agenda to sell something, to guide you, to sell you a piece of papyrus or convince you that a plastic made pyramid is actually the real deal! When everything else failed, they just wanted us to click a picture together! You do that and immediately they ask for Bakshis!
Yet, I fell in love with Luxor at the first sight. Those who understand the pulse of tourism in Egypt predict Luxor will rise to an astounding height soon enough that it will eclipse Cairo. A lot of investments have been made or are in pipeline to enamor Luxor with tourist friendly infrastructure. The world famous hot air balloons leave Luxor at the crack of the dawn, allowing you a bird''s eye view of the entire Nile valley studded with Karnak temple, Valley of Kings and Queens, Luxor temple, towering idols of kings, pharaohs and other immortal signature of old Egyptian kingdom, history of which easily dates back to at least a thousand BC.
Reports suggest at least 360 cruises row the Luxor pier on a daily basis. This is where the Nile river flows in its full volume, occasionally flooding both the banks at the advent of rains. Traditionally a promenade connected Luxor temple to Karnak temple in the olden days which is being rebuilt as I type this!
Allow Luxor a while, at least a couple of days or 3 even. It is not wise to just experience Cairo and quickly leave Egypt, because you have seen the last standing Old world wander of the Earth. Let Luxor temple you out. You will regret otherwise.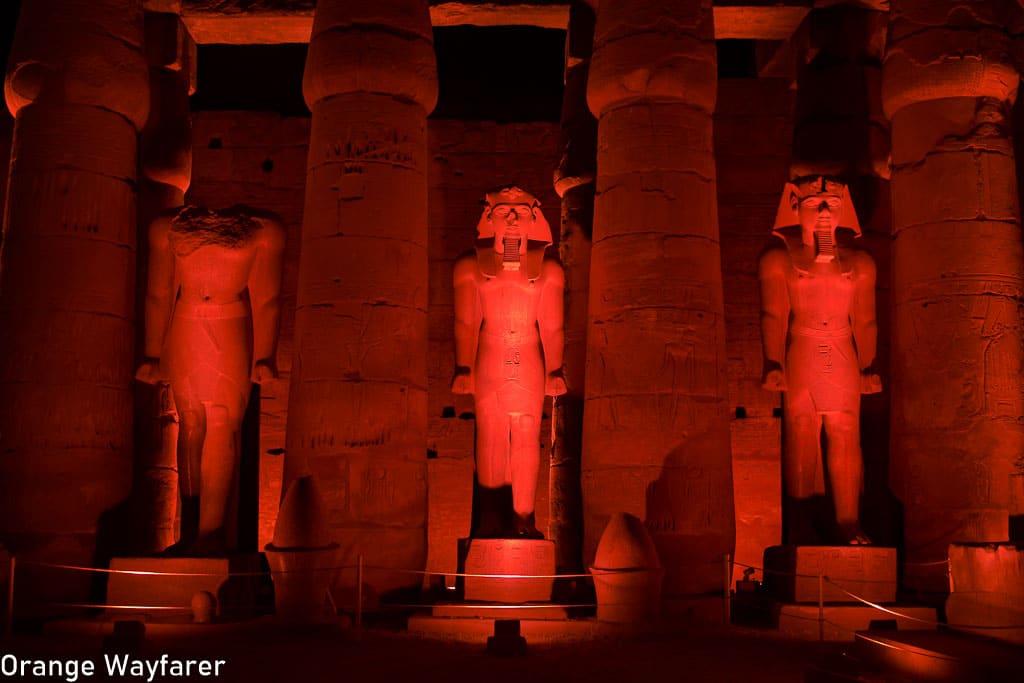 The paved walkway between the prime temples of Luxor is friendly for a stroll on wheelchair, thus making it easily accessible for all type of tourists.
If you are templed-out in Upper Egypt (Luxor, Aswan), visit the beautiful village of the Nubian people. Nag el-Balida (coordinates: 24.154865, 32.869117) is one of the most authentic Egyptian experiences. The Camel market of Daraw revealed a rarely known face of Egypt, dusty, brutal, and far from urban vanity. Draw is accessible by mini bus from Aswan (40 km north). Daraw also houses Kom Ombo temple famous for the crocodile mummies. Lower Nubian also houses some of the least visited ancient Egyptian temples, for example: Kalabsha temple, Temple of Derr, Temple of Dakka.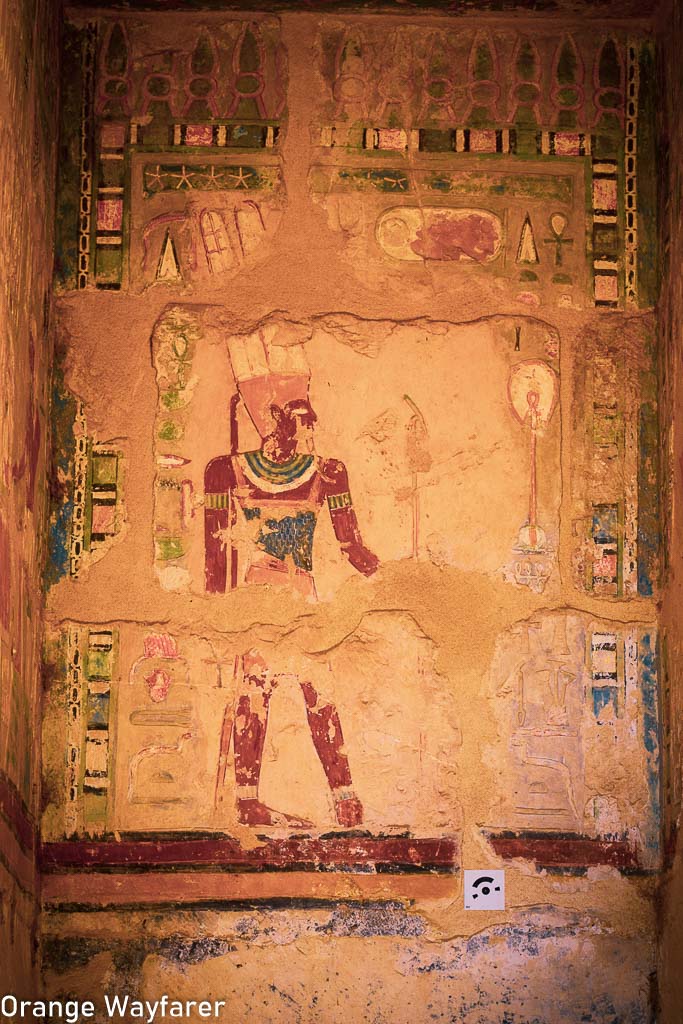 Also read: Two weeks backpacking travel guide for Turkey!
It pays to pay for an Egyptologist (or a Guide at least)
It is a good investment to hire a guide or an Egyptologist as you explore the county, especially the valleys studded with ancient temples. Otherwise, you will be bewildered looking at the temples. They all look similar after a certain point. Sure, you may just look at them and leave. But it is wise to know what you are seeing, especially when you have come all this far and are braving the scorching sun.
To begin with, start with this podcast on Egypt. Leave alone all the sensational books and videos on the last pyramid filled with gold and wealth, because there are none remaining.
In ancient times, Egyptians divided their country in two parts. The Upper Egypt, and the Lower Egypt. Upper Egypt is basically the south of Nile, where Luxor and Aswan are at this day. Lower Egypt has got Cairo and the northern part of Egypt as of today.
You will only find this reference of Upper and Lower Egypt through your guide and at the many museums of Egypt.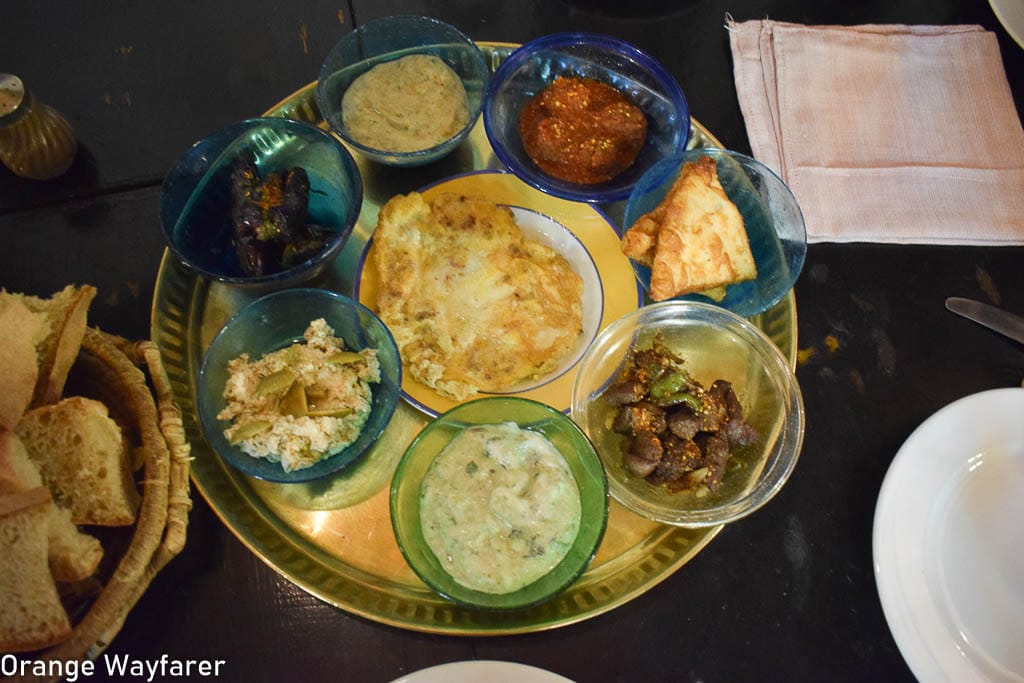 Also read: Beautiful sunset pictures from Africa!
Visit the Museums of Egypt
While it may be repetitive visiting the museums, it is inside the many museums of Egypt the true relics of Pyramids are saved. Many plunderers from Europe made excessive trips to Egypt to loot the pyramids, and they were successful to a great extent. The Pharaoh's fortune has been heavily auctioned and further made into thrilling story etc.
Whatever remains and the new excavations dating back to ancient Egypt from the endless layers of sand and earth has been showcased at the state of the art museums, which allures researchers and history nerds from around the globe!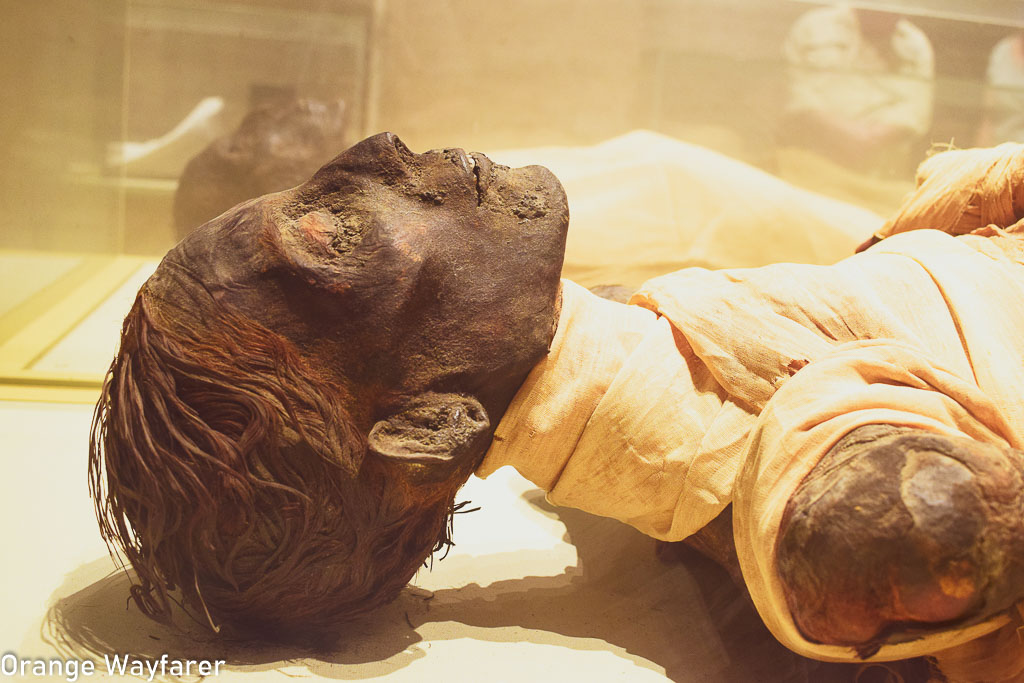 Is it wise to enter inside the Pyramids?
Well, I know many who refrain from entering the pyramids. Firstly, a lot of superstitious omens float on the air. Secondly, it is usually a narrow entry hall, ideally best avoided by solo female travelers lest a case of molestation occurs. Finally, there is nothing to see inside the pyramids. Everything has been excavated and showcased at the GEM or the Egyptian National Museum. Which is why I tell you it is fine to spend for the Museum entry. It is worth looking at the relics and witnessing history beyond the realm of tangible timeline!
Many old pyramids tombs or temples actually have scorpions/snakes/bats inside. Be a little careful.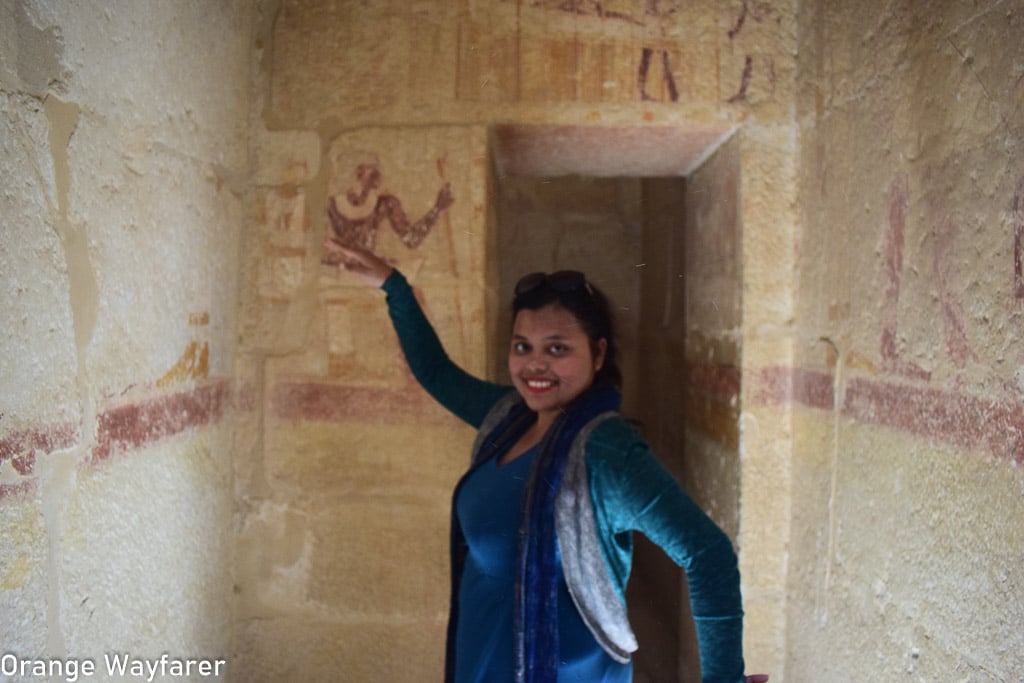 Also read: Two weeks travel itinerary for Myanmar
You will learn Arabic while Backpacking Egypt and it is fun!
We learned a bit of Arabic while traveling in Egypt. Not that we were forced to converse in that language, but we had to identify the numbers in Arabic in order to catch the Uber. The number plates have no sign of English!
| | |
| --- | --- |
| hello/greetings | As-salām 'alaykum |
| What's your name? | Male – mā ismak? Female – mā ismik? |
| Please | mīn fāḍlīkā |
| Where is the bathroom? | ayn al-ḥammām |
| Me/You/Him/Her | Ana/ anta/ anti (you female). Houwa/ Hiya |
| I'm hungry/thirsty | Ana jae'/ ana 'atshaan |
| I cannot speak Arabic | Lughati al arabic laisat kama yajib |
Tipping is a prevalent practice in the tourism spectrum in Egypt. Expect to pay Bakshis for every minute stuff, like someone helping you cross the main road.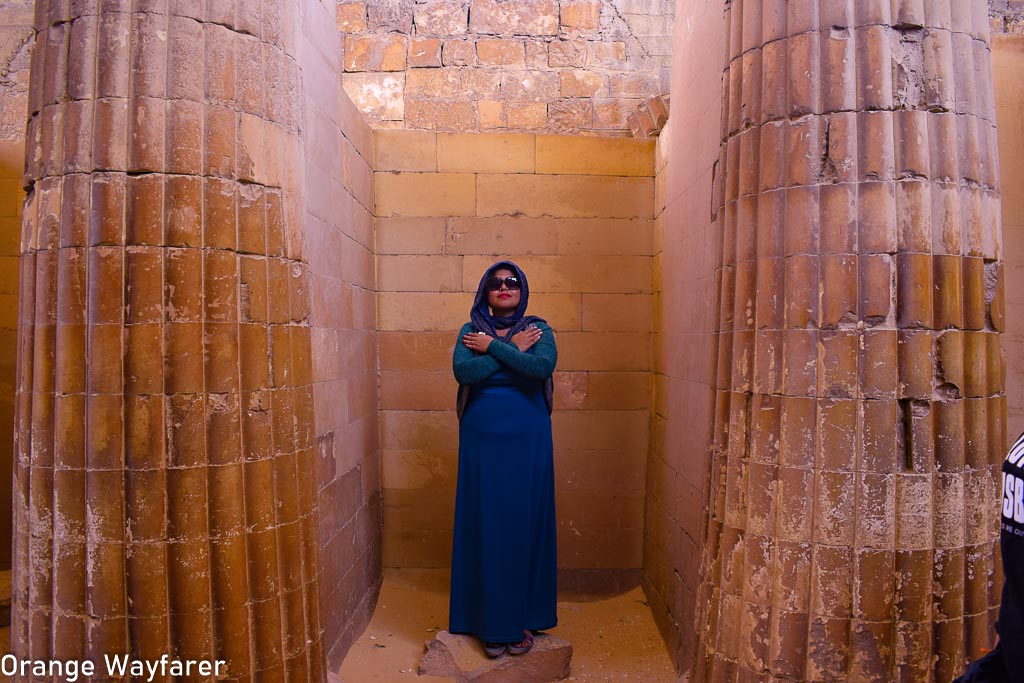 Allow Cairo to show you beyond the Pyramids!
Cairo is beautiful. In all her dust brown old Middle east crowded city vibe, Cairo truly stands out with countless visible layers of history!
While traveling in Cairo, you need a day to see it all at Giza. However Cairo also has 10% of Orthodox Old Christians living in the city. Make a trip to Coptic Cairo and see the old churches and manuscript of this fascinating religious group, now living in less than 5 countries around the globe. In fact, while traveling in Upper Egypt, you will find many caves where the Old Christians came to live, after being persecuted.
Allow a day to wander around the streets of Islamic Cairo and praising the Fatimid (a caliphate raising from prophet Mohammed's daughter) and Mamluk architecture.
The Sinai peninsula is an intriguing place where remnants of political history and conflict of both the communities persists. Saint Catherine Monastery in Sinai peninsula is the oldest Old Christian monastery in the world. You can find a decree issued by prophet Mohamed that allowed security and housing for the old Christians.
Some of the best resort cities by the Red Sea Coast are: Hurghada, Sharm el Sheikh, and Marsa Alam. Alexandria, the UNESCO site carrying the legacy of Alexander the great, is more of Greek civilization fame.
Did you know: Christians of Coptic Cairo invented Hummus, a staple dish of the Middle east. Hummus was the perfect replacement for meat during fasting month/ Lent.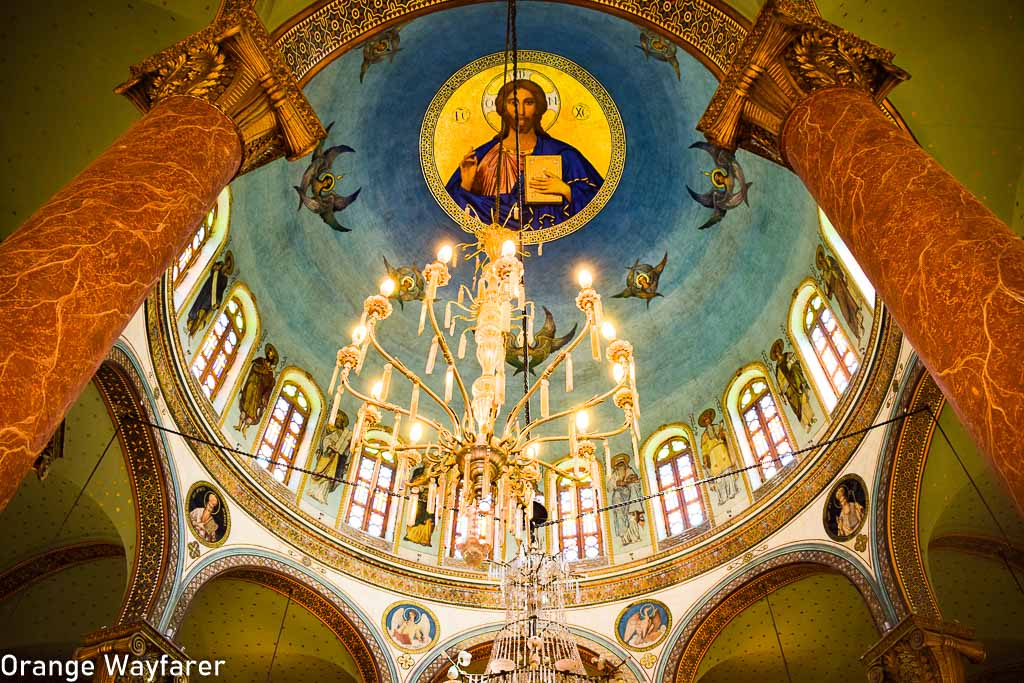 Also read: Offbeat things to do in Goa!
What to wear in Egypt
Dressing modestly in Egypt is a prerequisite, not just because the society is construct of orthodox Sunni Muslim community but also the sun scorches very bright, rendering you skin burnt even before you know it.
I wore a saree and a scarf that could be used as a head cover to safeguard from the sun. During a handful of occasions I did not, I not only turned darker, my skin wrinkled and broke out in rash. So, cover up and invest for a good sun block. The Sunblock sold in the Egyptian stores are high on SPF (50+) and are greasy in excessive oil. So carry one from home.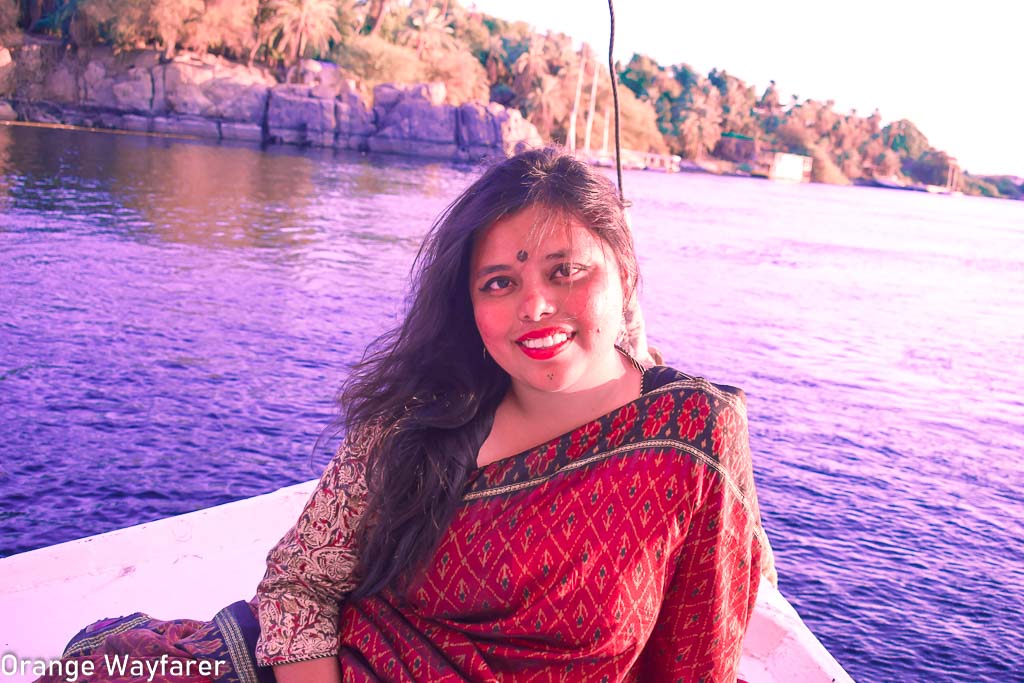 Also read: The best of Indian weaves!
Egypt has some of the finest beaches bordering the Red Sea!
Egypt is renowned for example shows of Old world relics and sculptures. Most people come to Egypt to see the pyramids but that is not all. The country located at the north of Africa occupies a large landmass which is bordered with azure oceans on both the sides. If you ask me which one place in Egypt is the most beautiful one, in a heartbeat I would point at the Red Sea! While the north of Sinai peninsula is politically volatile (hello Israel!), I would recommend visiting Sharm el Sheikh or Dahab for a few days of beach vacay, to relax and rejuvenate under the soothing ocean breeze and mellow sunshine!
Alexandria is closer to Mediterranean where you will find many relics pointing at the Greek heritage of Egypt. The Pharaohs did not bother much about this place.
Did you know: Cleopatra was actually of Greek descent. She had absolutely no connection with the Egyptian Pharaoh, though she ruled the people of Egypt.
Also read: 20 pictures from the land of origin, Ethiopia!
Best time to visit Egypt
The best time to visit Egypt automatically translates to cooler temperatures. You may opt for Spring (March–May) and autumn (Oct & Nov) however be prepared to shell out a premium for every service, ranging from hiring a guide to booking a hotel.
We *thought* Egypt not being in the Northern hemisphere would actually make the climate different. We were also traveling in Africa for about a month. Smartly, we booked a ticket for Egypt in August! The sun kissed us, toasted us, burnt us and did all sorts of things but we also had many tourist attractions to ourselves, tour guides for a meagre price and traveled in peace.
These ten days in Egypt were also preceding the festival of Eid, meaning the whole country was in a mood of celebration and vacay! It was only during the last few days in Cairo, we realized traffic is a pain point. Otherwise, Egypt was a cakewalk!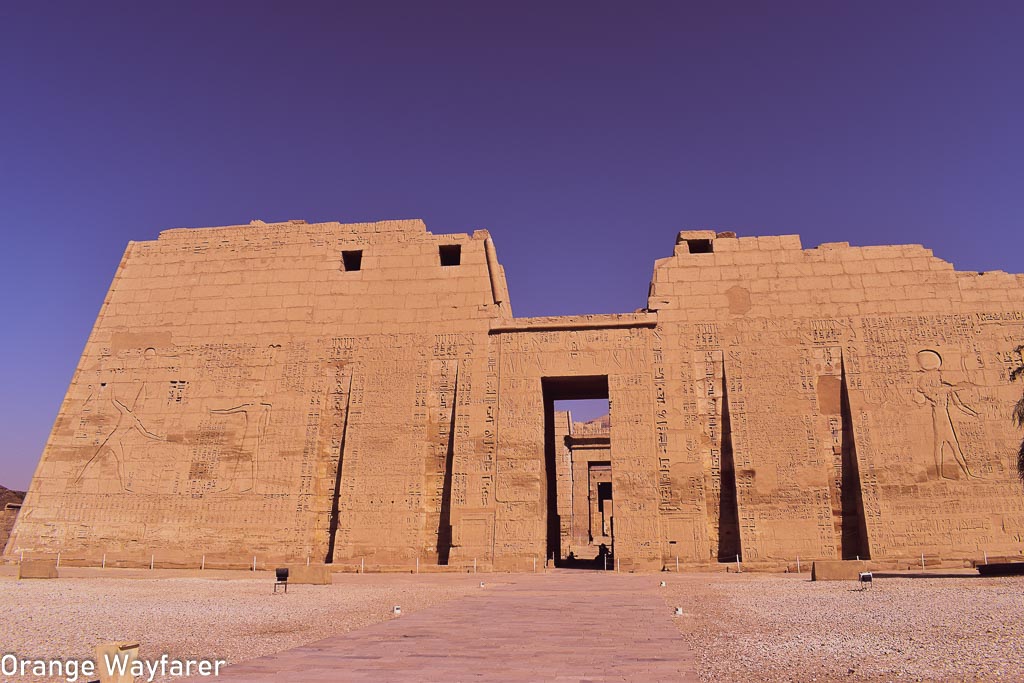 Also known, the summer months of June to September are ruthless, making temperature rise to an sheer 50 degrees at times. The southern part, nearing the Sahara desert, is usually set on fire! For a cooler and comfortable experience, visit the Red sea Coast.
And, it DOES NOT GET chilly at night in the desert. It is different if you are traveling in Ladakh, which is a cold desert anyway. But Egypt is suffocatingly hot even at night. I remember saying, "Who said deserts become cold at night?" That is a lie of my lifetime of education!
In fact Cairo was not just hot, it was humid, a lot like Kolkata. I used to step out of the hotel room, and instinctively feel an urge to return! I look back and feel proud as to how we did what we did! We romanced Cairo at her best, like we do in Kolkata. I must say coming from India, another extremely hot country during the prolonged summer, prepared us well to look at Egypt, eye to eye! In the midst of a raging summer! Well done Madhurima & S & friends!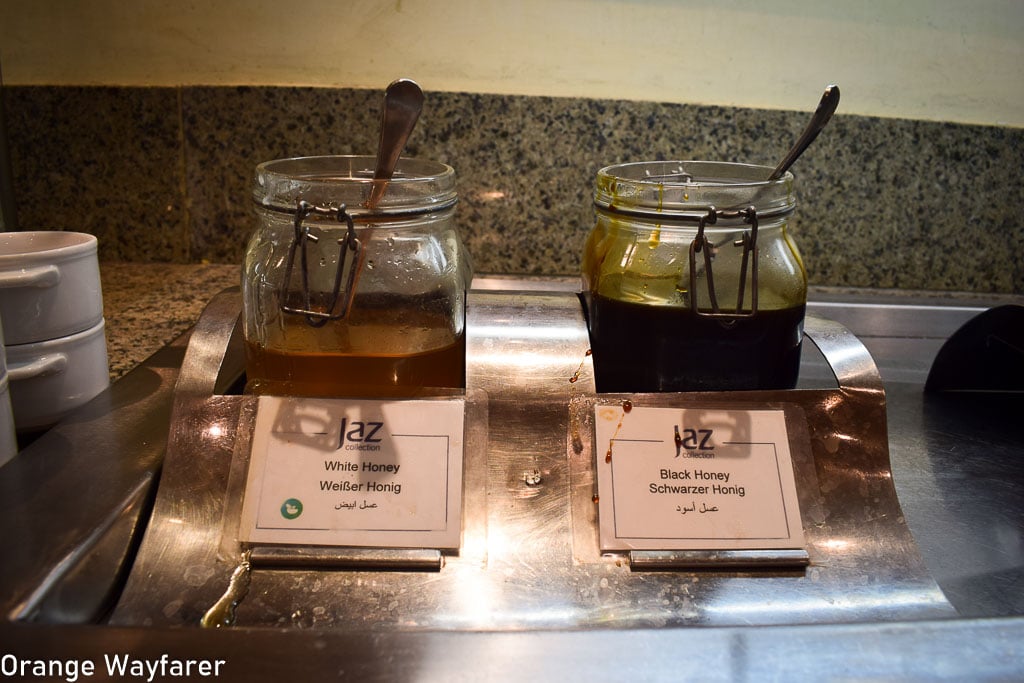 Egypt is beautiful during Eid!
We visited Egypt during Eid al Adha, the Eid of sacrifice. We thought this was going to be a sub-par experience but boy oh boy, was I wrong?
We asked an Indian expat who lived in Cairo at that time, whether we should cancel the trip. She suggested this is the best time to be in Egypt. Now that we are done with the trip, we agree and suggest everyone to do the same!
Visit Egypt during an Eid. May be not Ramadan since that is the month of fasting in Muslim community but during the Eid of Sacrifice.
The country was enjoying a prolonged holiday! When we reached Cairo, we found the street void of traffic, offices and schools closed. It was also the peak of summer. Don't ask, it was our fault. We were traveling in Africa for about a month and we knew August is a colder month in Africa. But Africa is also a huge continent and cold in Zambia does not translate into cold in Egypt!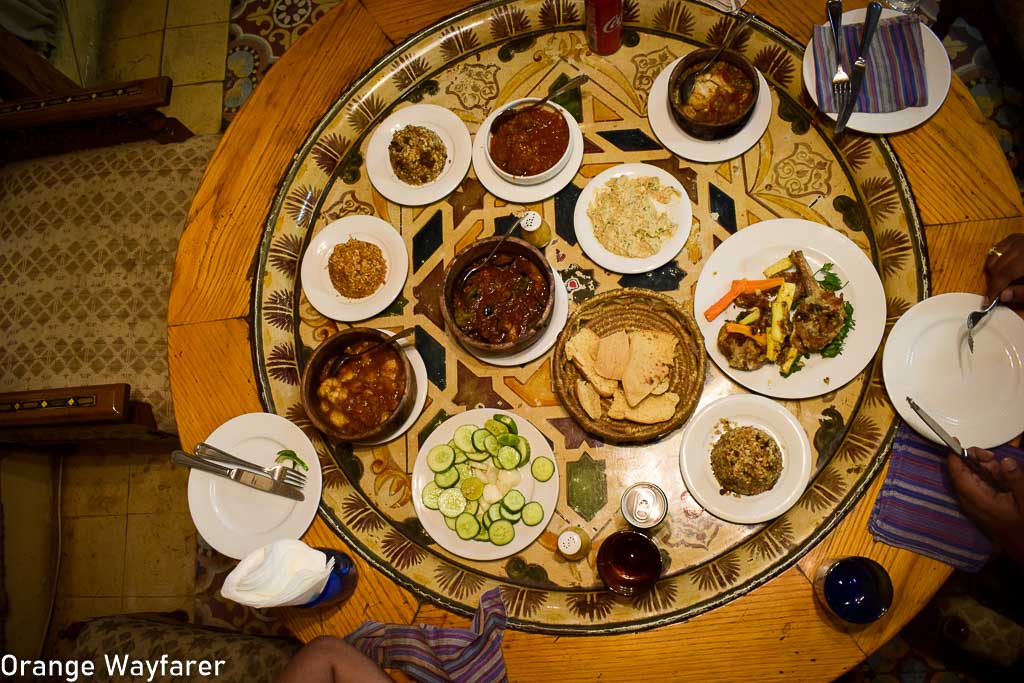 Also read: Ramadan treats from the streets of Hyderabad!
How to deal with heat exhaustion in Egypt
A lot like AMS in the high mountains, heat exhaustion is real when you are exploring the desert corners of Egypt. The weather is always ruthless. In the winter months, it may get a little tolerable though.
My friend was touring Valley of Kings while she felt a sudden attack of fever, escalating to dizziness and headache. We headed back to the hotel, rested in the room, slowed down for the day. The fever stayed for the night. The next day, we had a comfortable journey back to Cairo on a luxury train.
Heat stroke, prickly heat, burning skin are common in Egypt. Take proper precaution. Cover face and mouth and eyes in case of a desert storm. Drench your hat with water and wear it on the head for extra comfort.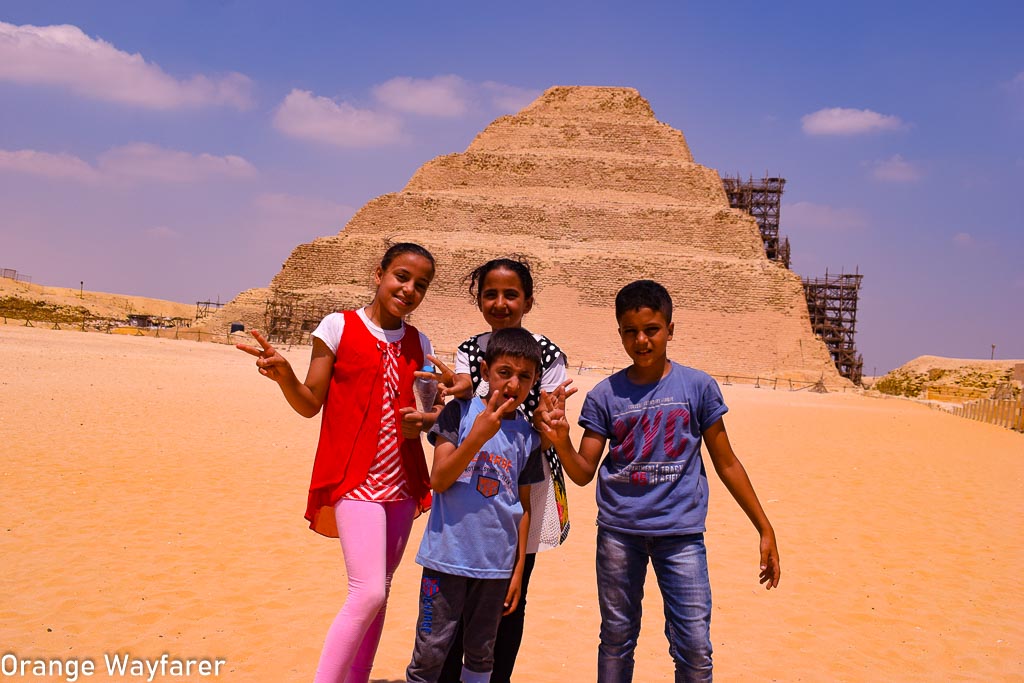 Tourist sites are heavy of Scam
Due to the economic downturn and a few spates of violence, Egyptian tourism economy has suffered in the past decade. So much so I have had random strangers in the market shouting at me, "Tell Indian Egypt is safe. Ask them to come visit!"
It melted my heart but also gave me a reason when I found the tourist sites swarmed with scammers. For a simple pointing in a certain direction, the vendor or the guide will demand a Bakshis, a tip. To even lift a finger, literally! I mean I am an Indian and I understand the scam techniques and I recognize and instinctively avoid them but I felt unnerved at the massive presence of it! It can definitely be a stain on the overall experience.
I will give you an example.
We were at Saqqara Pyramid, a detour from Giza. A man approaches us.
"Hey you, Indian?" he shouts at me.
I nod, happily because I get to hear the name of my country!
He points at a donkey standing nearby and asks me to ride. I say no, he insists. I persist. Then he suggests I take his picture. I do. He asks for money!
I mean, that unfolded like a meme but this yeah that's what happened.
He approached my friend next. "Hey you Indian?"
She nodded in disagreement. "No, Pakistani."
He is doubtful this time, "Muslim?"
She says yes.
The man retreats, clearly not convinced but he gets the annoyance, I guess!
These vendors prying on naïve tourists were everywhere in Egypt. We were lucky to find a few kind and knowledgeable guides as well.
Did you know? Common Diarrhea in Egypt is also known as Pharaoh's Revenge.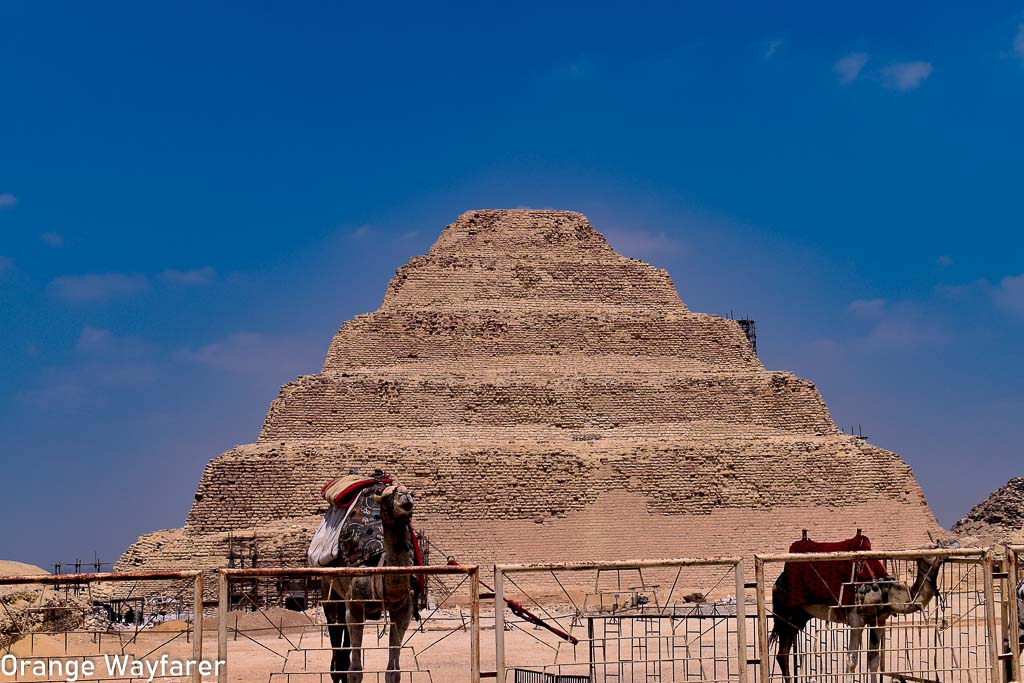 Also read: Exploring Old Phuket Town of Thailand!
Animal Labour is Rampant in Egypt
Talking about donkeys, Egypt (and many other countries in Africa) use animal labour extensively. I mean I am in no position to complain. I have seen people in Kaziranga taming the Asiatic elephants. I wonder why humans spared elephants in Africa. Do they domesticate African elephants? Google fetches me a negative answer.
Anyway coming back to the topic, it is likely you will find a donkey driven cart right next to your tourist coach in Cairo. The donkey remains nonchalant to the cacophony of a big metropolis. There are camels abound in rural Egypt, especially at the Nubian villages in south (upper Egypt).
I did not ride a camel. I found the camels in Giz particularly used for tourist pleasures. But the camels seen at Nubian village or rural Egypt looked more like a member to the family, like they belonged to those families and are not used just as a tourist ploy.
If you are going to go for a camel ride, beware the animal can get really stubborn and peel you off its skin while it stands up. I have seen a camel do this at Danakil, Ethiopia and I suggest you stay away in order to save your back!
It is wise to hire a guide while traveling in Egypt. Otherwise the temples will overwhelm you, you will not be able to connect the dots between what you see and what you know. It takes a lifetime for a person to learn all about Egypt so let it be if you do not understand all of it but follow the guide and record because these documents will help you connect the dots later, when you are back at home and trying to decipher what you had seen.
Did you know: One of the offbeat destinations in Egypt, Wadi Rayan sits pretty by the Fayoum oasis. It is 150 km south of Cairo and is a dream spot for birders. Also check out Great Desert Circuit made of five lush green pockets in stark contrast with arid desert at Western Oases, Bahariya, Farafra, Dakhla and Kharga.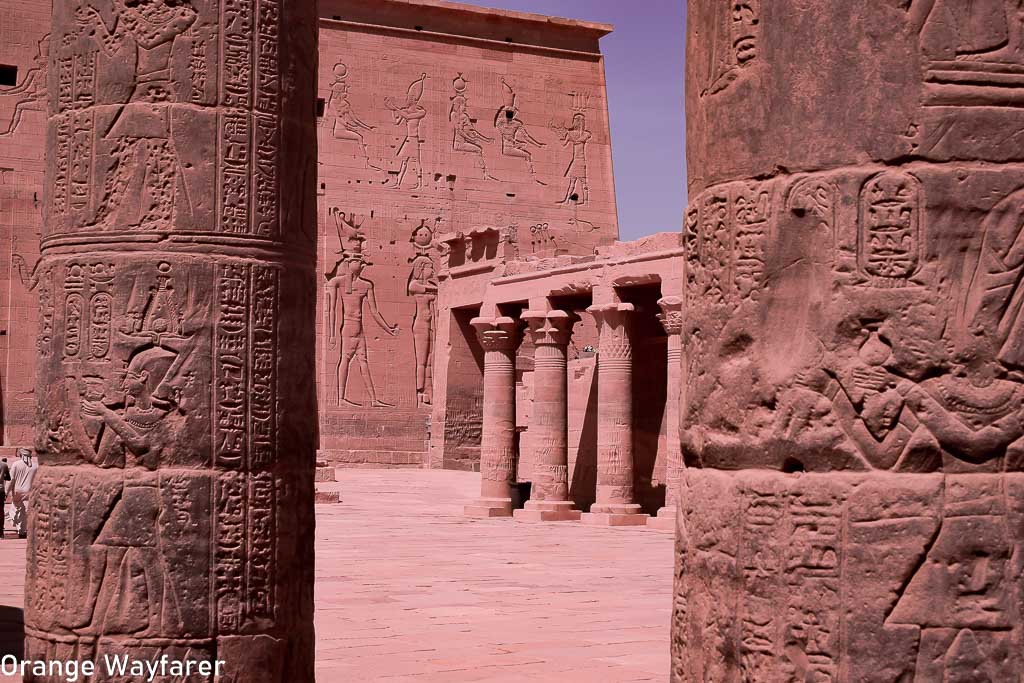 Also read: A complete guide to visiting Mauritius!
Beware of the heat of Sahara Desert
Egypt is hot. Come on, it borders the unforgiving Sahara desert of the left. Egypt is excruciatingly hot. When we were roaming at the valley of Kings, we saw the mercury rise to a whopping 50 degrees. One of the friends fell sick and we had to retreat back to the hotel.
So plan your day accordingly. Start at the dawn, as early as possible to avoid the harsh sun.
They say it is soothing in Egypt from September to December but I have my doubts. Soothing means a rather tolerable sun but the country remains as hot as any other sub Saharan region. Keep your guards on. Sun-block, sunglass and covered dressing will help you survive!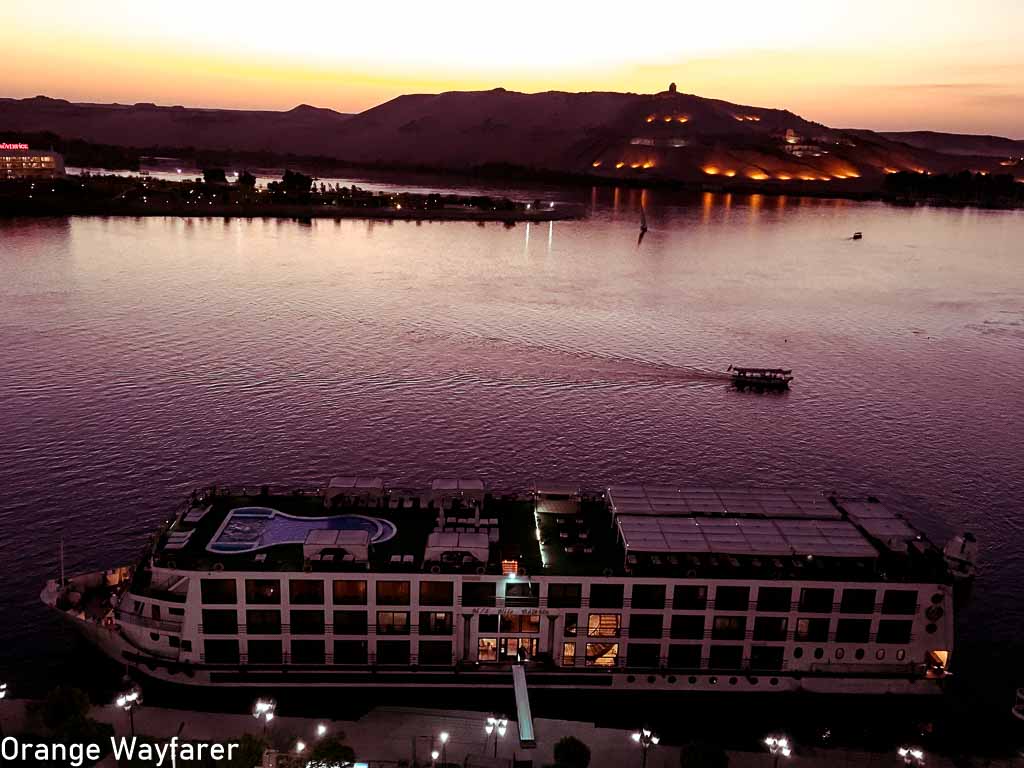 Also read: How to plan a trip to Vietnam?
Nile Cruises are another name of African Romance
Historically, Upper and Lower Egypt had been connected with the course of river Nile. The feluccas of yester years have now transformed into luxurious yachts or steamers, slowly sailing on the water of the Nile. It is a distinct experience to sail on the Nile and watch life unfold in the rural hinterlands of Egypt. The farmers plough, the children run along the palm groves, the scorched earth of Egypt is strikingly green and fertile on both the banks of the river. It is beautiful!
However, a Nile cruise comes in various lengths and packages. On the hindsight of the experience, you will be allotted a specific time to explore each stop, say Luxor or Aswan and leave for sightseeing with a sizable group of tourists. Neither the group size nor the time constraint made it a viable option in our case but you can definitely slow down on the river Nile and trust nature to usher you with bounty.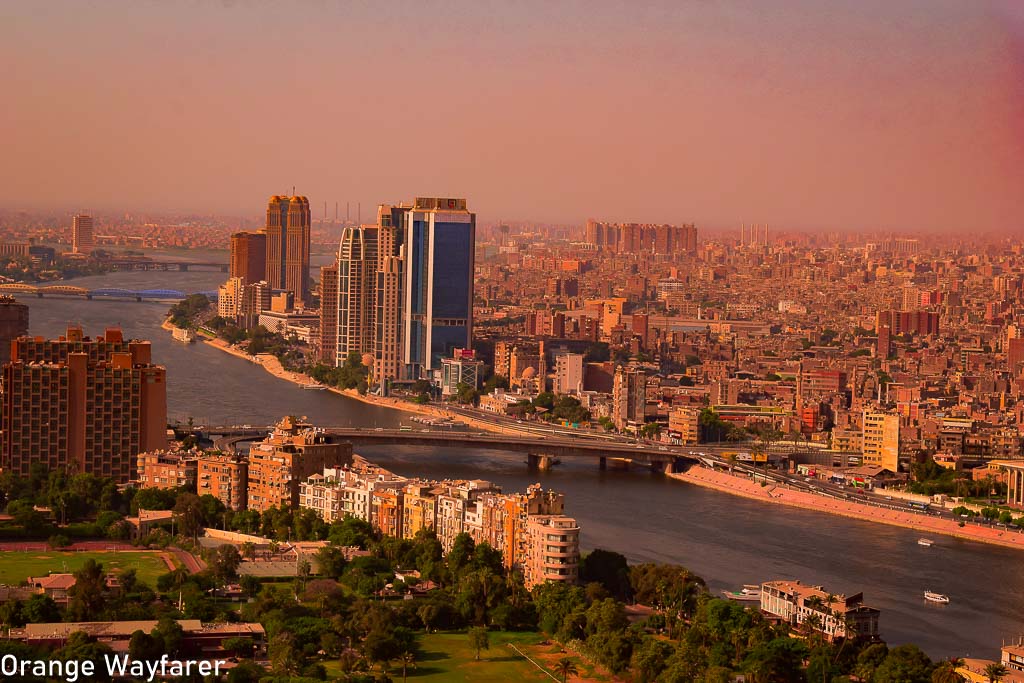 The felucca sailing on the Nile river are the traditional simple wooden sailboat with a white mast. I saw them in Zanzibar too in the name of Dhow boat. The dahabiya rides are equipped for a longer stay with a built in cabin. The Nile cruises are basically an improvised form of Dahabiya!
Remember, Nile cruises may get more expensive than a land cruise or (even cheaper option) train route.
Swimming in the Nile is a risky affair, not just due to water volume but also for abundance of flatworms.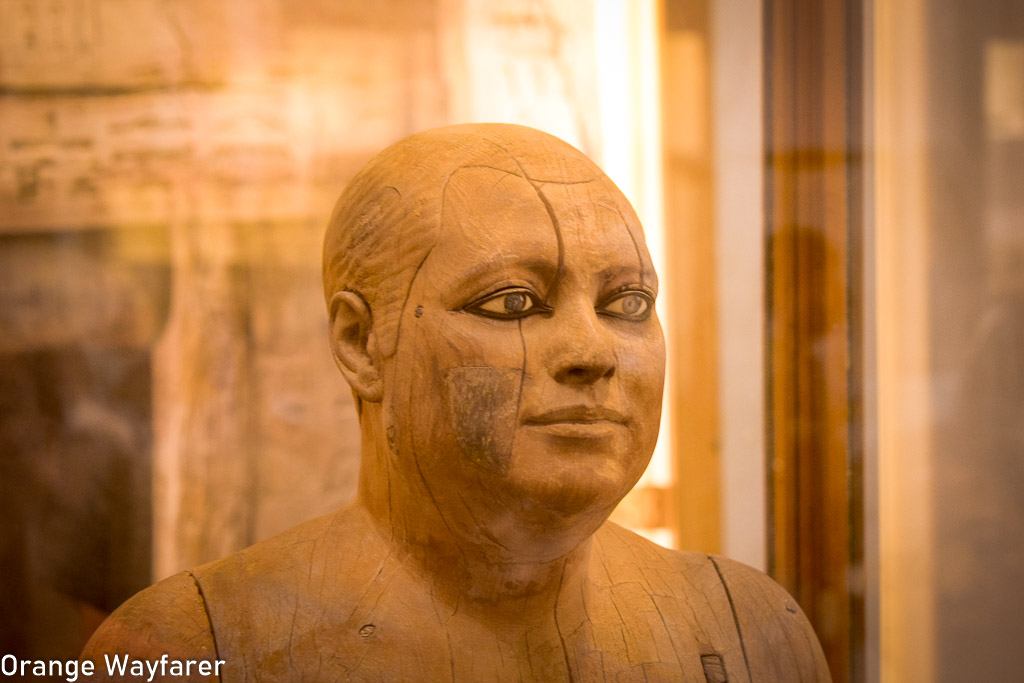 Also read: The terracotta Horse art of Bankura!
Photographing in Egyptian Tombs and Monuments
While photographing various tombs and monuments is considered a primary tourist delight in Egypt, be prepared to pay a handsome amount for using a camera, that includes everything from a DSLR to an action camera. Drones are not allowed in Egypt and you won't be able to clear immigration with a drone camera in your luggage.
I suggest, like every other Egypt veteran, upgrade your smartphone and you will be delighted with the result. Many monuments or tombs will tell you to pay extra for a camera, if not they will ask you to leave your valuable machine with the guards. I was not comfortable doing that. But then we were a group of four people and one of us always agreed to keep the camera safe.
Inside the tombs or monuments of Egypt, safeguarded are various paintings or artefacts daring back to thousands of years. A flash light may cause damage to these relics. Hence usage of cameras is heavily prohibited.
Although twenty-first century smartphones are equally capable of producing decent results. I wonder what Egyptian tourism governing body is thinking about it!
One thing I would like to highlight in this case is a lot of guides or vendors will let you take pictures for a little bribe. A few loose EGP bills can fetch you opportunities to click pictures where officially it is not allowed. I suggest staying away from such sketchy situations.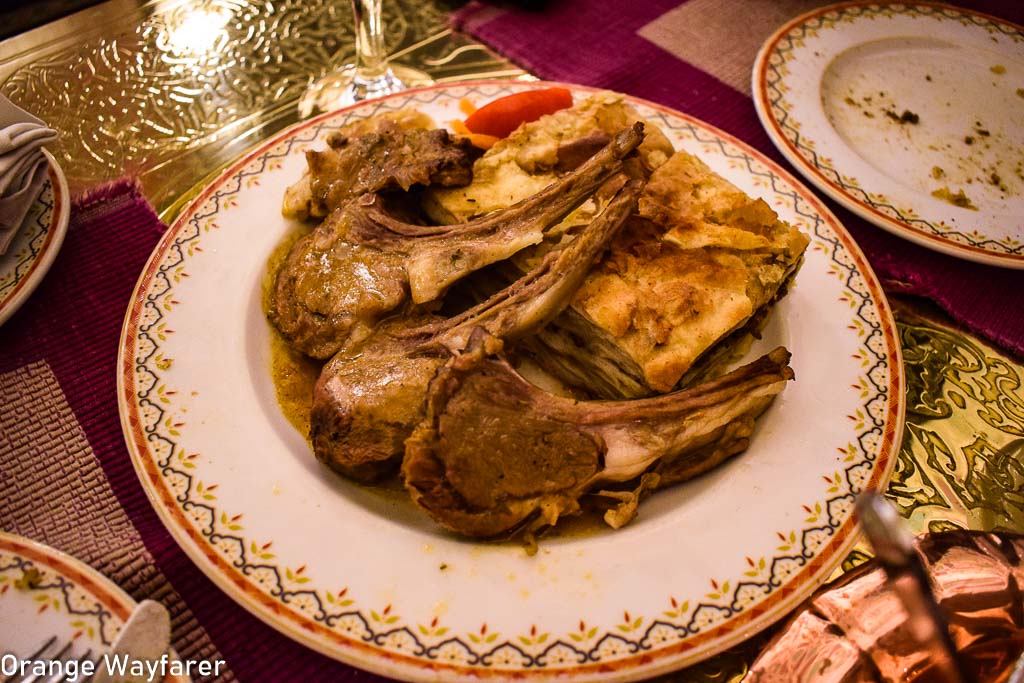 Also read: Complete guide to visiting Luang Prabang!
Finding great food in Egypt
It may be surprising for many, but the Egyptian staple dish Koshary is actually vegan friendly. It is a khichdi made of macaroni, lentils, rice, chickpeas and tomato sauce, spaced at the cook's will! It is a beautifully done heavy meal. But I prefer Falafel bread, followed by shawarma filled with grilled shredded meat. The great food of Egypt demands for a different blogpost!
As a thumb rule for eating safe, trust all the local food joints in the city. Places which are quivering with endless demand by locals should be your go to. The grilled food served in Egypt is a delicacy but ensures the meat is cooked to perfection. Usually, all food served in Egypt is halal standard. Eating out in Egypt is surprisingly affordable. Expect to shell out USD 3 for a full meal for a couple at mid range street side eateries. Prices will go higher up if you visit the top rated romantic restaurants. But that should not be a surprise!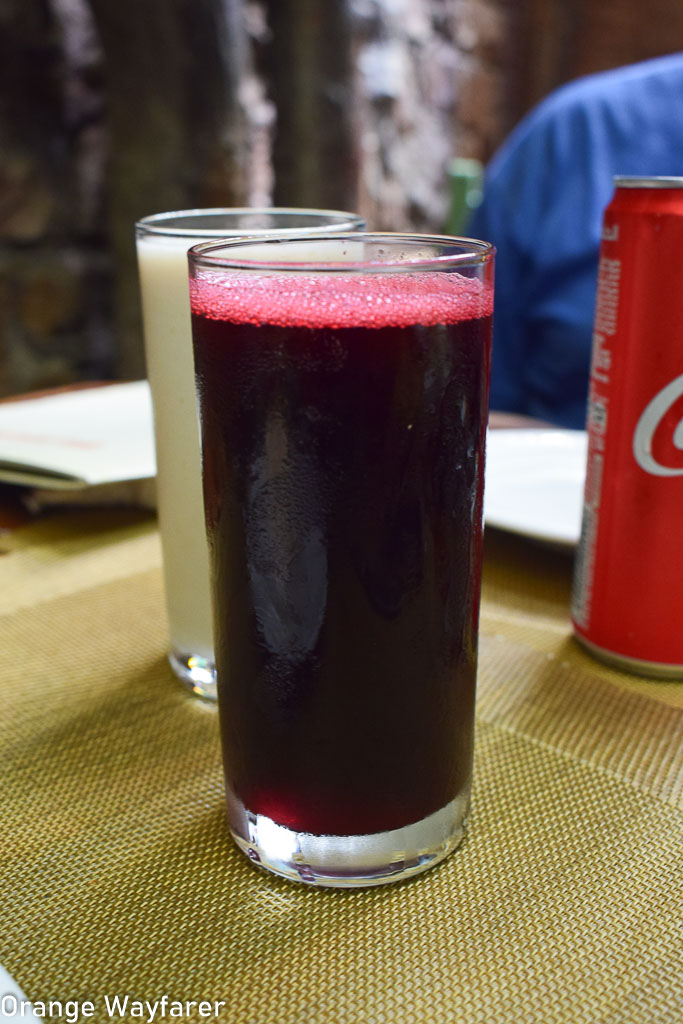 Egyptian wine is a prized possession for every connoisseur yet drinking in public is not encouraged in Egypt. I feel another pressing reason for that was my time of travel to the country. It was the week leading to Eid al Adha, the sacrificial Eid. Many devout Muslims would live by the book and that was not exactly the typical tourist season in Egypt either. Either way, we collected alcohol from a duty free shop at the airport and relished it inside the cold comfort of our hotel room.
That said, Egypt has a long legacy of producing wine, known as Arak to the locals. Ancient Egyptians drank Shedeh, a red wine and served on a clay pot thus making it one of the oldest regions that practiced viticulture.
Famous Egyptian brand of wine are: Cape Bay (produced in Egypt from South African grapes), then Omar Khayyam, then Obelisk.
The famous brands of beer in Egypt are: Stella and Sakara. For reliable delivery of alcohol to your hotel room, trust the two local stores: Drinkies and Cheers.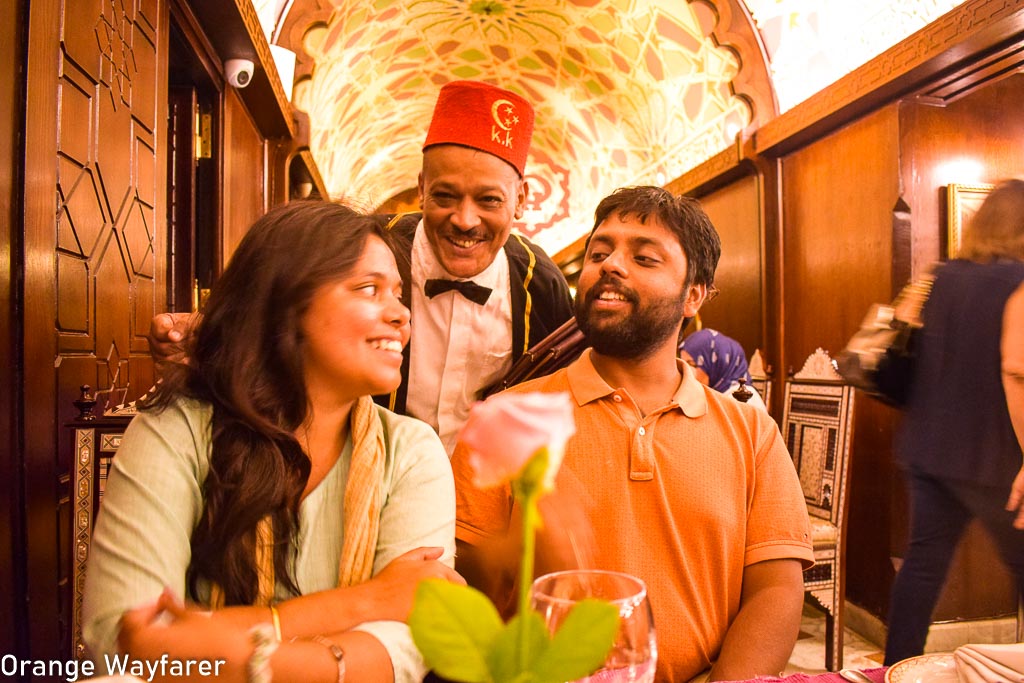 Also read: Complete guide to visiting Hampi!
Souvenir shopping in Egypt
While Khan e Khalili market is inundated with Chinese made Egyptian Gods and the alleyways of Islamic Cairo are dotted with fake papyrus shops, I suggest trusting your research and gut feeling before investing for a pricey souvenir. There are many, especially the real asbestos stone made beauties! We opted for an Anubis statue and an Amun Ra statue. I grew up reading Sheyal Debota Rohoshyo by Ray. How could I not? You will ideally find everything at Khan E Khalili. Do not forget to bargain. Start at one third of the price.
Khan e Khalili also sells exquisite fabric made of Egyptian cotton which makes for fine upholstery.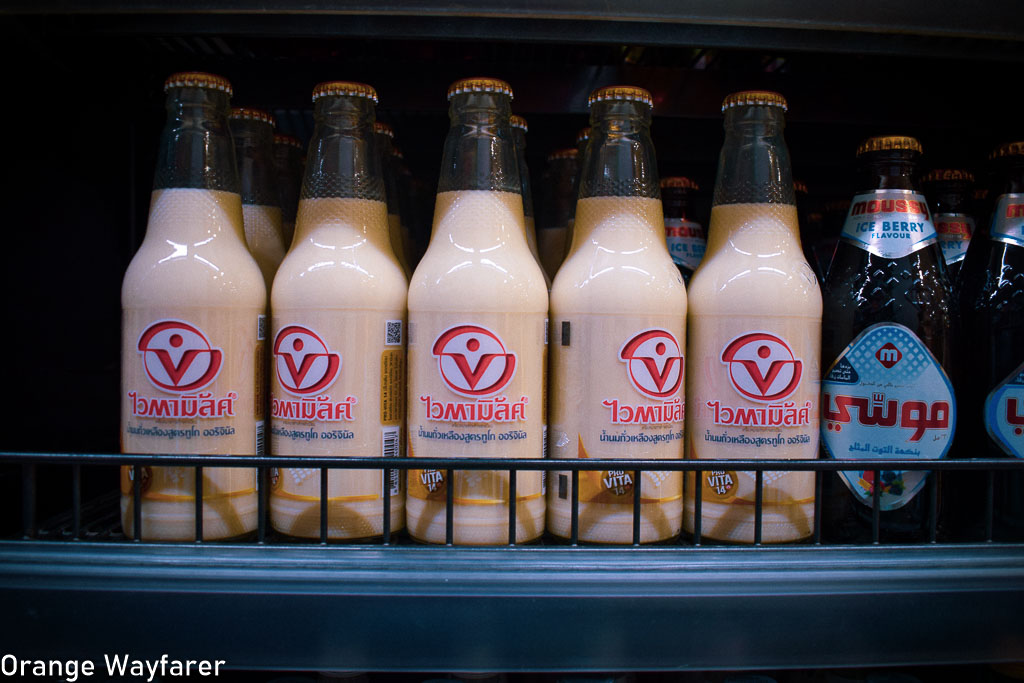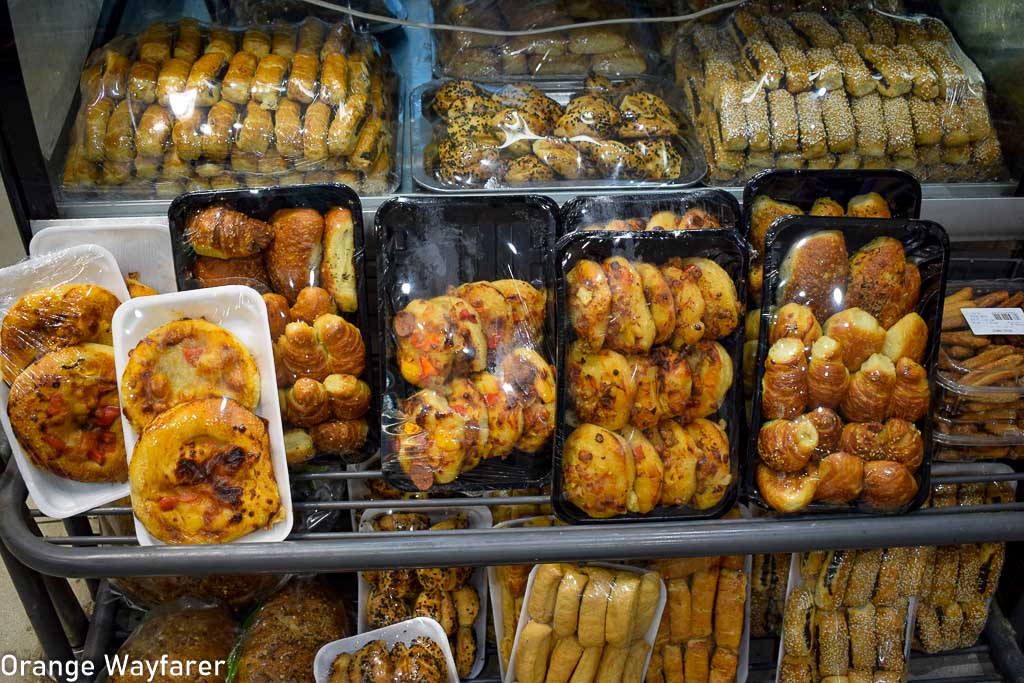 Grocery stores in Egypt
I love visiting the department stores of a new destination. In Cairo, we found one at Zamalek named Gourmet Egypt. We packed plenty of Tahini sauce and packed Hummus as a souvenir. I recommend this place as a one stop solution for many gourmet souvenirs and good snacks. This area is inhabited by expats. No wonder the Zamalek store had packed ready to eat Kadi from India as well, as well as those pickles!
They did not have a chain of stores as 7/11 of Thailand. Nonetheless each destination had a thriving market place where sellers were more than happy to assist us. Never did they try to exploit with more money. Despite my bitter experience with tourist vendors, Egypt also had some of the kindest and simple hospitable men I have ever encountered in my journey. I think the need to scam tourists comes from a few decade old dry spell in the tourism industry which impacts the grass root level at its hardest!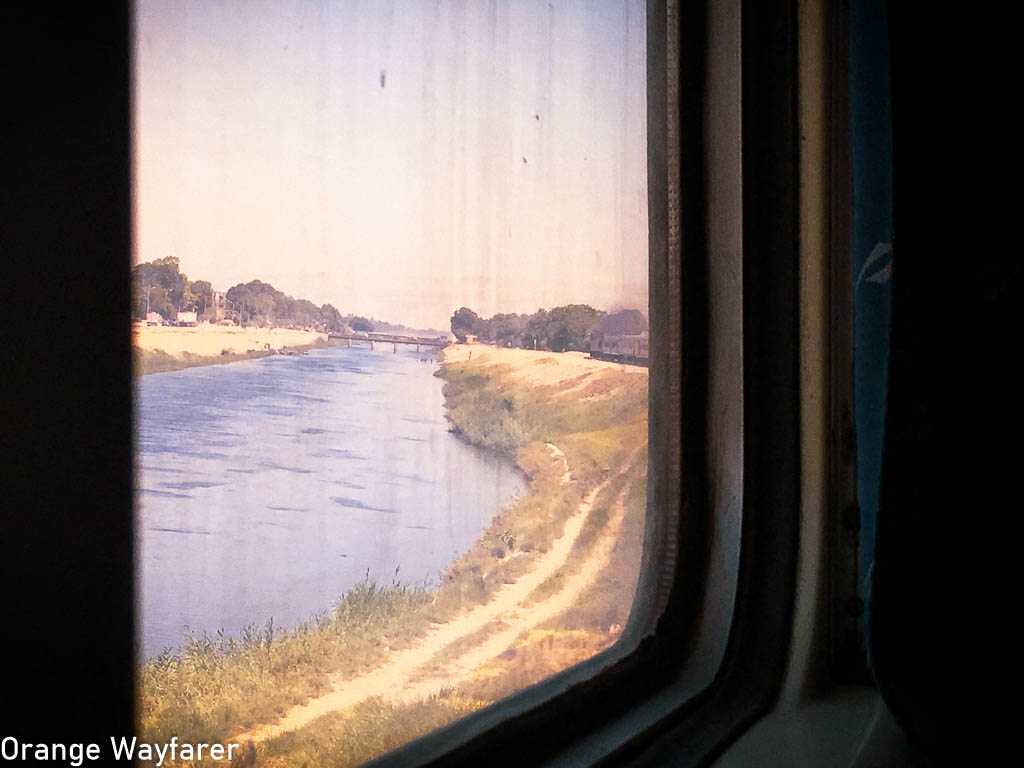 Also read: Travel guide to Kargil, a conflict zone between India and Pakistan!
Train ride in Egypt
The Egyptian railway runs all the way from Alexandria to Aswan, with a multitude of slow and fast trains. The rail line follows the course of the Nile. From Salloum (on the Libyan border) to Cairo, Egypt is connected with railroads. The classic tourist route from Cairo to Aswan can be made by an overnight train journey. Alexandria to Cairo has a number of daily train services, making it easy for a day trip destination. The luxury Night trains to the Nile valley are completely air conditioned and will remind you of the initial days of Rajdhani express.
In case you are opting for a bus ride, trust the government owned services by Golden Arrow, Super Jet, Pullman, West Delta, East Delta, Upper Egypt Bus Co and Bedouin Bus etc. However, bus journey also entails riding on a dangerous road full of potholed lane and reckless driving.
Metro Ride in Cairo
Cairo has started operating a new Metro rail connecting different ends of the city. The other operating metro in the whole of African continent at this point runs in Addis Ababa, Ethiopia. The Cairo metro is especially helpful for solo female travelers in Egypt. You may look for the carriage at the beginning of the train, dedicated specifically for women.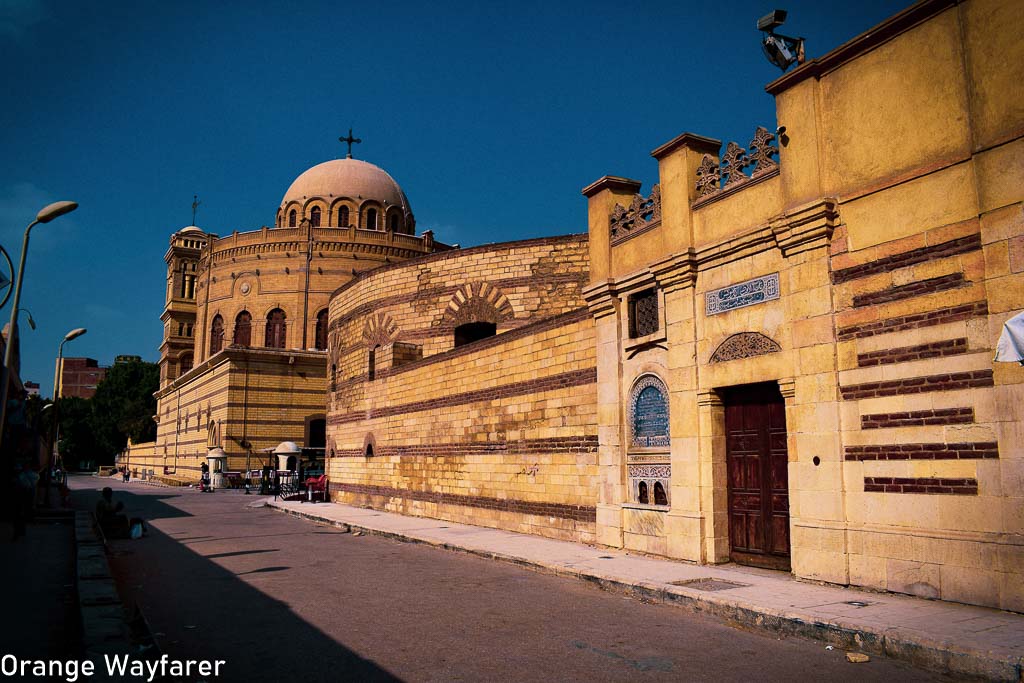 Also read: 50 beautiful pictures from Kolkata, my home!
Bring a comfortable pair of Shoe while visiting Egypt
In Egypt, the best way to explore is to deal with a longstanding tryst with your feet! Trust them to take you to the most intriguing places in Egypt and also ensure you provide them with the necessary comfort. A sneaker is an essential thing you need to pack while traveling to Egypt. It is a land of dust, which renders your feet riddled in return otherwise. Also, we often forget to put sunblock on our feet. You will be surprised looking at the turn of skin color on your feet. Three years since I am writing this blog post and I still hear my feet complaining!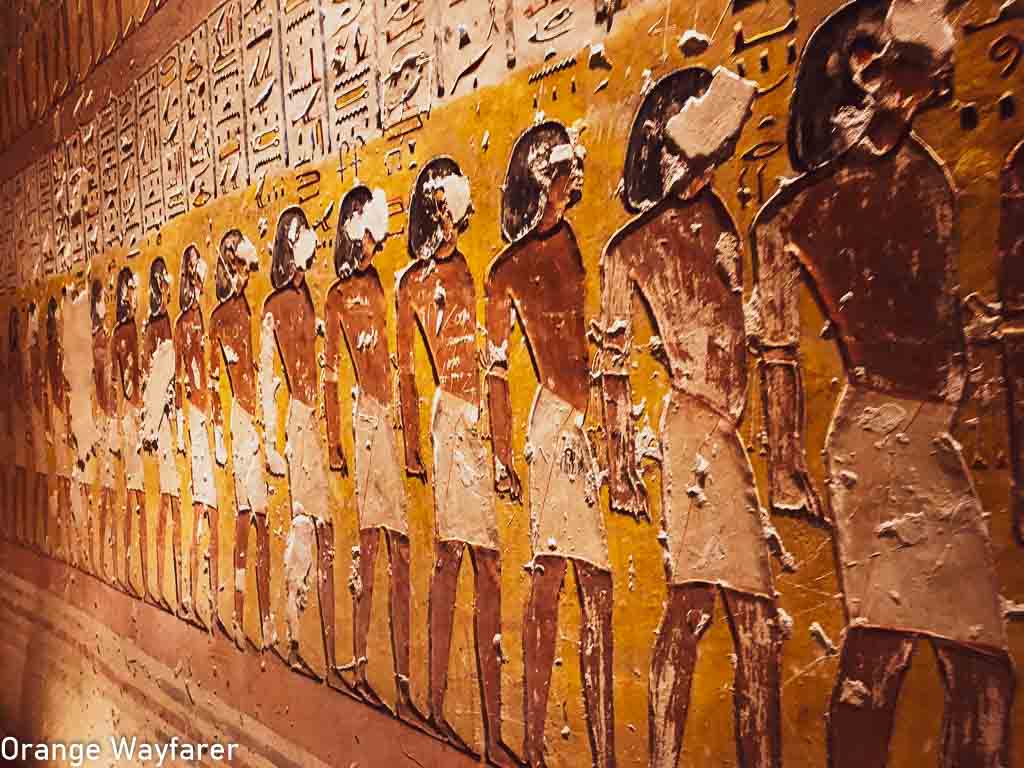 Also read: Complete guide to visiting Langkawi!
How to budget for the Egypt Trip?
Egypt may get ludicrously expensive if you allow luxury to rule your travel style. If you are okay with the local's way of exploring Egypt, you will spend not more than $800 for a ten days trip in Egypt, provided you eat local, travel in a uber and stay in mid range hotels or hostels.
ATMs in Egypt are mostly found in big cities like Cairo or Alexandria or the marketplace of Luxor/Aswan. Egypt runs heavily on cash. Carry small bills. Exact change will save you a lot of time and effort while bargaining at shops that refuse to accept credit cards. Cash withdrawal in Egypt is limited to USD 250 at a time.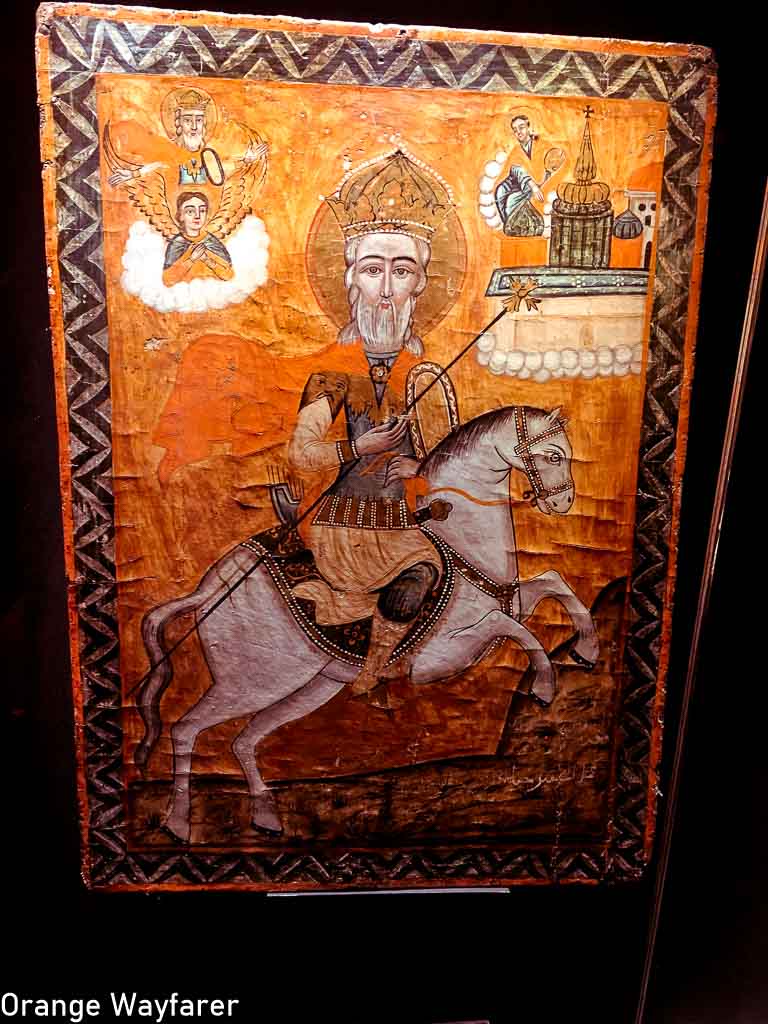 Following are some of the suggestions to save more while traveling in Egypt.
The one expense we found excruciatingly painful in Egypt was to spend for various entry fees. So much so, we had to let go visiting many museums which otherwise store all the relics, just to stay within our budget.
Do not carry a tripod to the Egyptian tombs or monuments or pay extra as "Tripod pass". This rule was applicable for the Taj Mahal in India as well.
If you have a student ID (International Student ID: ISIC card) you will be paying half the cost of the printed ticket price. Although those producing a student ID card have complained of various scrutiny questions in the past due to increased forgery. Children from 6 to 12 years of age pay half the entry price. This card also gets you 30% discount while riding Egyptian rail route and 15% off while riding ferries.
To get the ISIC card, check: isic.org online. You may also visit Egyptian Student Travel Services (ESTS), 23 Sharia al-Manial, on Roda Island in Cairo (daily 9am–4pm t 02 2363 7251, w estsegypt.com). You need to carry £E100, and student ID proof. Reach El-Malek el-Saleh metro for easy access. The International Youth Travel Card (issued to anyone under 26), and International Teacher Identity Card are available at the same price from the same places. They are eligible for similar discounts.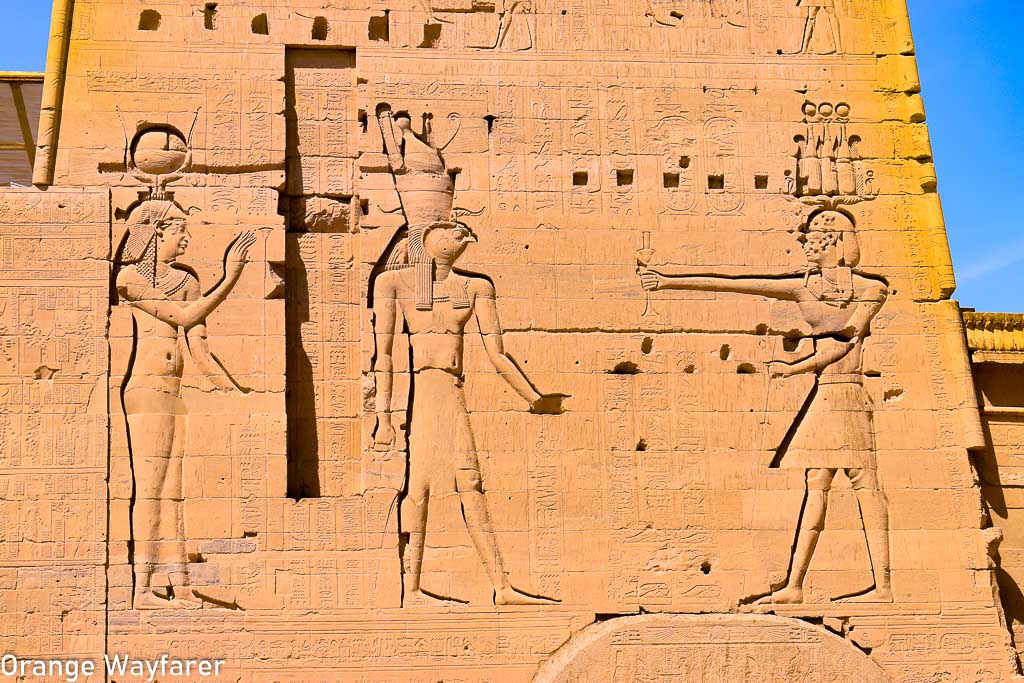 A photography pass in Egypt will cost you 300 EGP (USD 20). This may not cover all the monuments though and is required for only one camera. Say you are a couple traveling to Egypt, and one of you has a camera and intends to use it, you need only one pass.
Spend the nights in train as you embark on a journey from lower to Upper Egypt ie., Cairo to Luxor/Aswan. Trains run fast, are very efficient, and come at a cheap price. When we traveled the chair class was as cheap as USD 20 while the first class with a closed door and breakfast service would cost you USD 80.
Riding a taxi in Egypt can be tricky. The "tourist price" is usually three fold higher than the usual range. Bargain and fix a price before you agree with a taxi. If you take the little pain of learning Arabic numbers, go with Uber. It is dirt cheap in Cairo.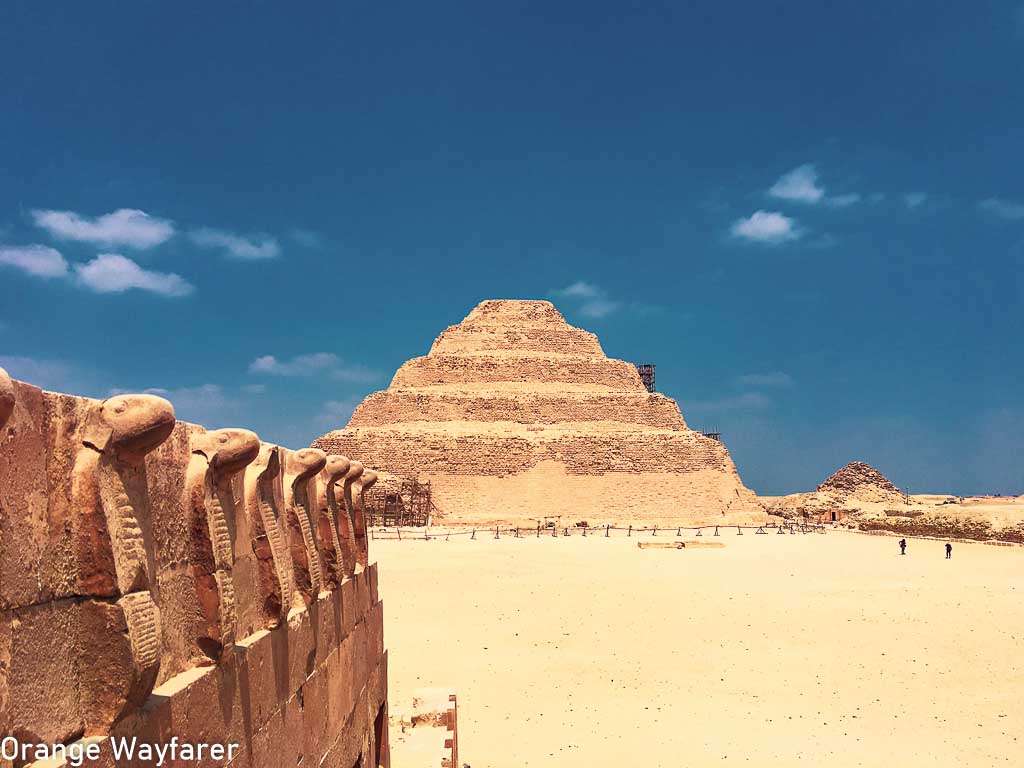 Few More Essential Travel Tips for Egypt!
One of the best ways to explore Cairo is by getting dirty on the streets of the mega city! Cairo is every photographer's dream with her eclectic blend of culture, high-rises, a voluminous river and the myth and mystery that lurk at every corner of the streets!
Driving in Cairo could be a reckless experience. It is a surreal world which seamlessly juxtapose both a horse driven cart and a suave sedan on the highway!
Tap water in Egypt is not potable. Many suggest using bottled water for brushing teeth, we did not do that and we are fine! Refrain from taking ice that is served with fruit juice from the street food vendors.
Fridays and Saturdays are holiday in Cairo and everywhere else in Egypt. Take a note of the national holidays on which the monuments will be closed for tourist entry.
The dry arid weather of Egypt demands a traveler to stay hydrated with ample amount of water.
Toilet paper is not integral to the culture of Egypt. You have to ask for it. I am an Indian and after a month long travel in Africa, I was happier than ever to find a water spray in the bathroom.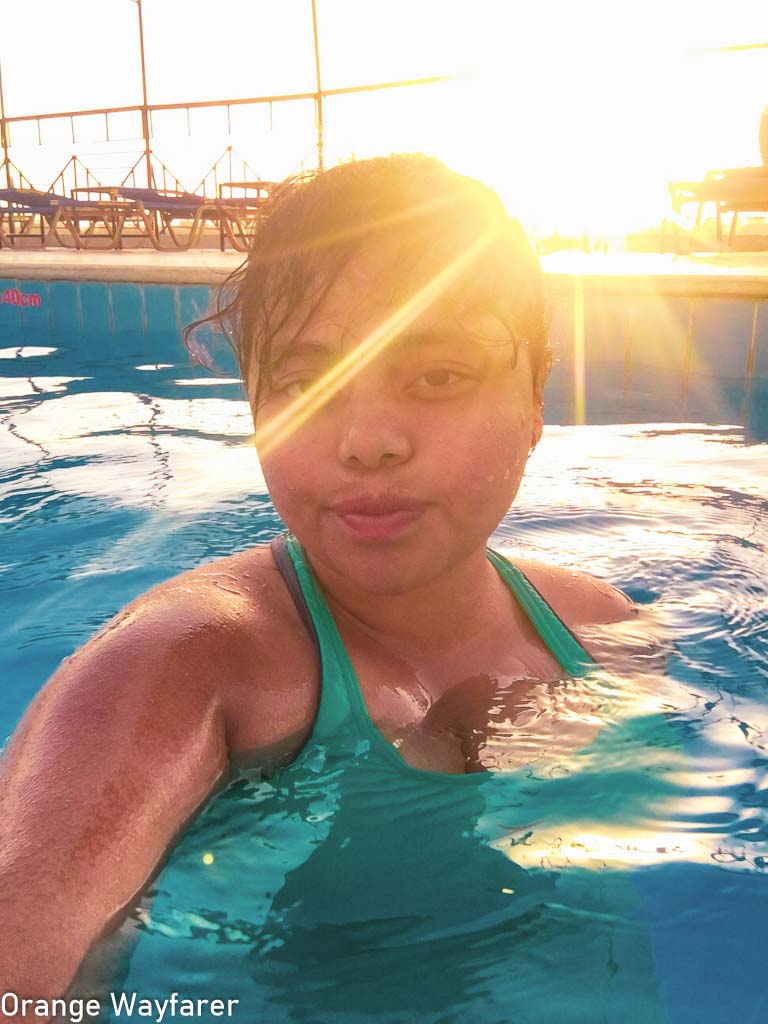 For an emergency, call up 123 (911 equivalent of the USA). Travel insurance for Egypt will help you in dire situations. Carry the relevant paperwork alongside.
In Egypt, reliable SIM service providers are Vodafone, Orange, Mobinil (best coverage for Mediterranean and Western Desert) and Etisalat. We opted for Orange. Pre-paid sims are available at Cairo airport.
The streets of Egypt are a chaotic experience, especially every time you step on it to cross! In the evening street-side alleys will lay Shisha covers where locals will chill with a cup of coffee, extremely sweetened. A few stray cats will roam around! Egyptian roads are called home by a number of feral. I do not recall seeing any stray dogs though!
Restaurants have defined waiting and sitting areas allocated for families and bachelors as well as smokers and non-smokers. Smoking (cigarette or shisha) plays a pivotal part of Egyptian society.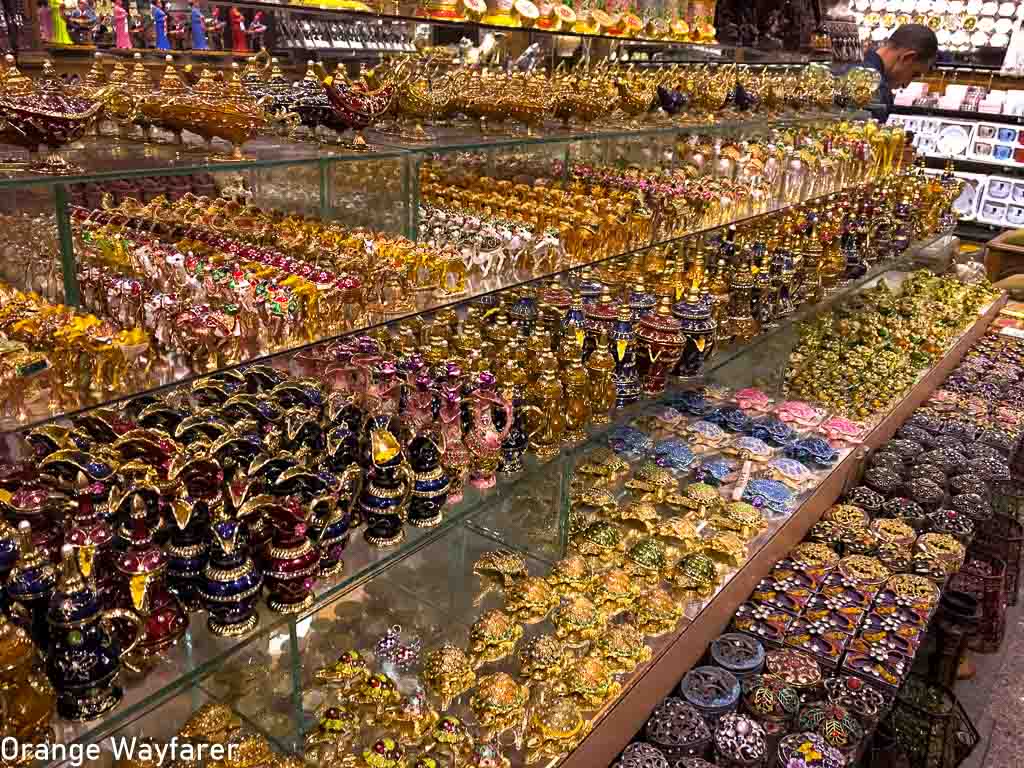 The small hostels or hotels in Cairo are often located at the obscure labyrinth of the city that never faces the main road. They retain a certain amount of romance and thrill in the whole process of finding and checking in. the one we chose had a list that did not have walls and a gate! I mean, I cant even…Do not get frustrated. You have been warned!
Despite Sinai and Cairo in Egypt having a long-standing industry (thirteenth century) revolving around bango (marijuana), using drugs is a punishable offence in Egypt. As a foreigner you might have to undergo the grueling process of police custody and deportation which leaves a bitter aftertaste for the whole experience. Locals often face a threat of execution if found in possession of drugs. No wonder the hashish industry from the close proximity of Morocco and Lebanon adds flame to the fuel.
Mutual respect will take you afar in Egypt. Please be respectful in your dealings with the local Egyptians!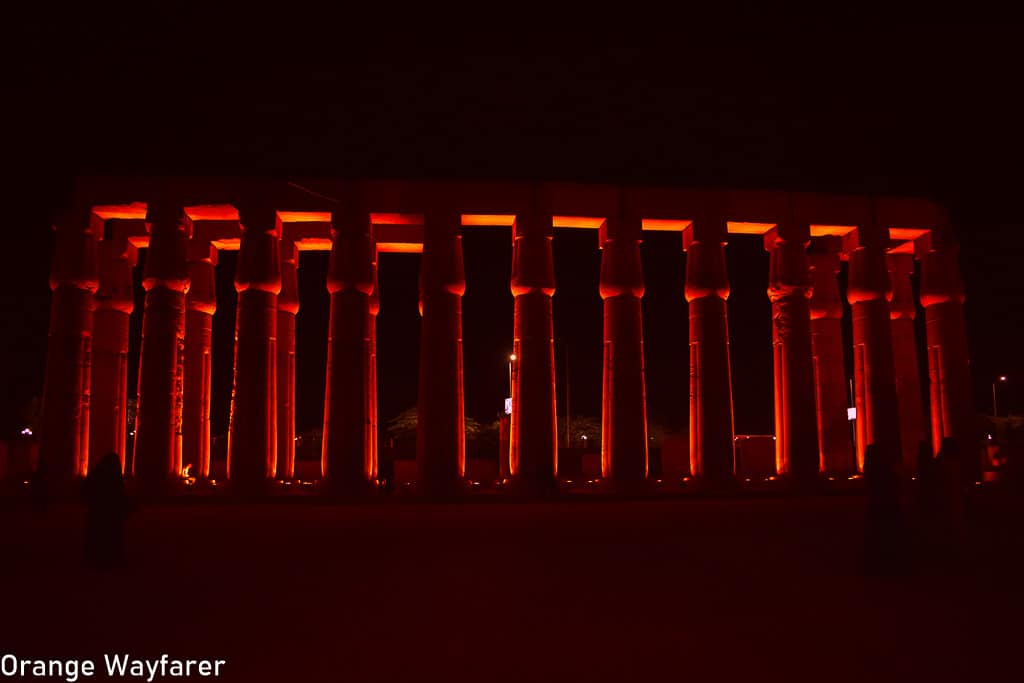 I will update this post as and when new information come from Egypt travel. My brother in law heads the engineering department at a luxury property in Alexandria at this point. He says tourism contributes to 15% of the country's annual GDP which met with a sudden jolt due to the pandemic and global slum. When Europe opened up briefly during summer of 2020, it added to Egypt's shrinking tourism industry. Many flew in and traveled. Tourists are returning slowly. Travel and hospitality partners are chiming in with safety practice. Things are looking brighter.
---
Let's stay connected on Facebook, Instagram, Twitter!
This post may contain affiliate links. Please read the disclosure post. If you have liked the article, you may support it by buying using these links without any extra cost to you.