In this Kargil Travel Guide, we talk about the places to visit in Kargil, a rising destination with quaint Himalayan hamlets, stunning natural landscapes, exotic cuisine and age old cultural connects.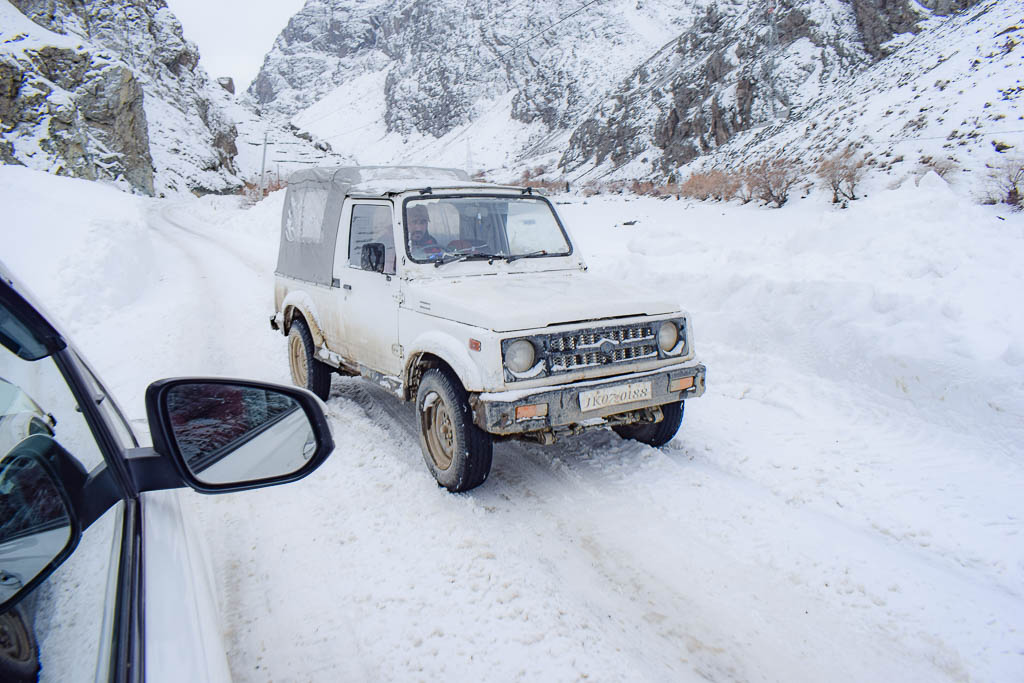 From Kushok Bakula Rimpochee Airport in Leh, the winding roads through the bends of the myriad Himalayan landscape consisting of thick snow and moonlike crevices gave way to the sprawling town of Kargil. "It is huge!" I explained in true surprise. From whatever I could gather from the pitch dark night, Kargil seemed to be an entire mountain dimly lit in neon bulbs. "Half of it are military instalments", Said the driver nonchalantly.
I felt a surge of cold sensation crawling down my spine. The grim reminder that we were nearing one of the long sustained conflict zones on the face of the earth, at an astounding height, between two nuclear enabled nations was evident if you notice closely.
Kargil is just a night halt on the way to Leh from Srinagar, they said. They also warned me about Drass. "It is colder than death!"
Also read: Beautiful pictures from Kargil that invokes wanderlust!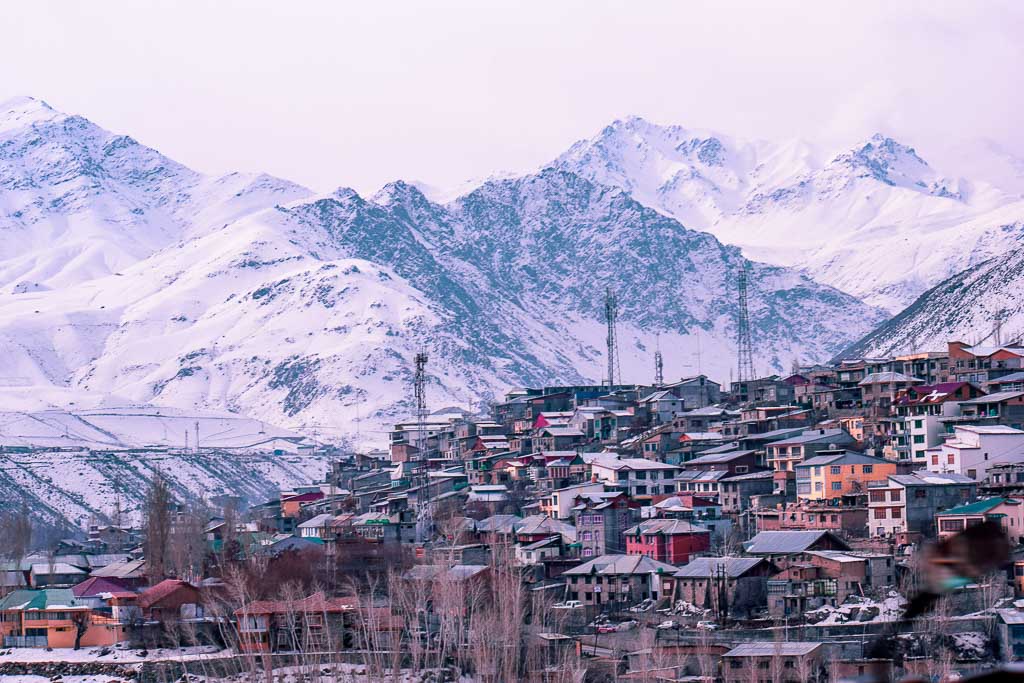 Also read: 5 days travel itinerary for Leh with offbeat day trips suggestions
I reserve a rare trust in serendipitous discoveries with nature. I do know nature will give me the best of the experience when she wills. Thus, this epic trip to Kargil happened in my life! Otherwise, I was gearing up for yet another trip to Kerala!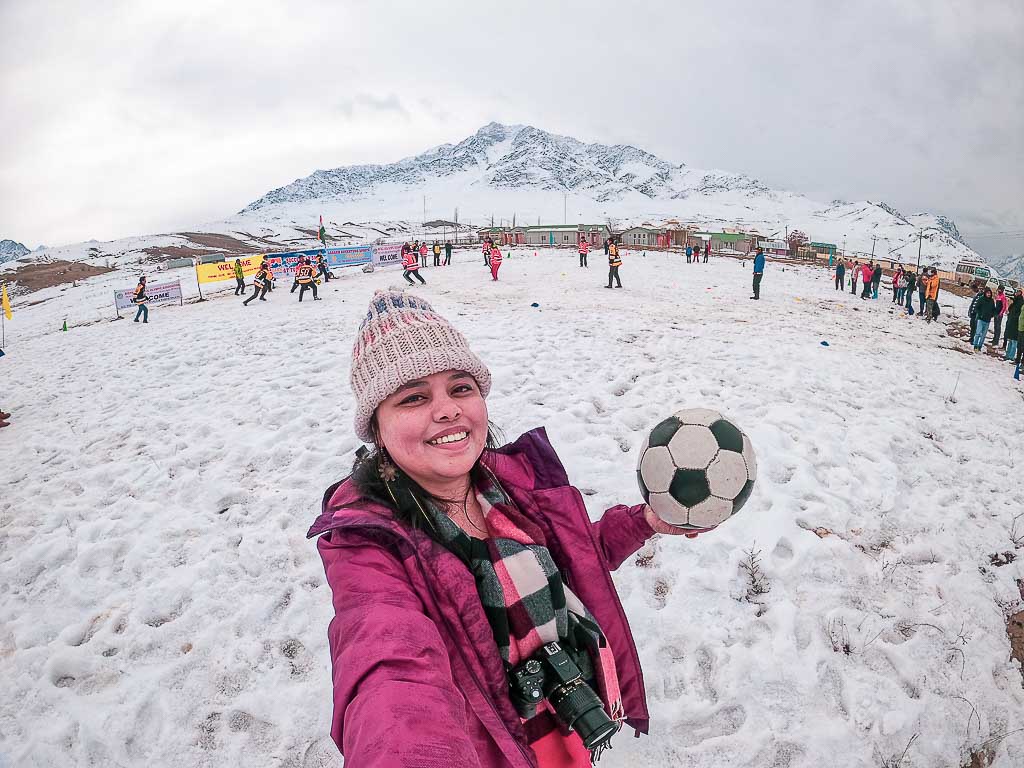 Since the first announcement of unlock and comparative relaxation of lockdown rules, we had been traversing from Himachal Pradesh to Sikkim in search of the elusive winter wonderland. But this is the age of Global warming. To my utter dismay, I could even spot stoney barren patches right at the peak of mighty Sleeping Buddha while traveling in Sikkim. The entire Dauladhar range seen from Himachal was starkly brown even during late autumn. All the locals of the Himalayas had lamented the absence of the proverbial cold their grandmothers used to endure.
Then Kargil happened. Not many know but its proximity to Siachen glacier has earned the region a new name, "The Third Pole!" The long lasting brutal winter of Kargil makes the very visit to Ladakh's second capital an adventure. The Kargil war of 90s, its aftermath, a mutual air of distrust between the nuclear enabled south Asian neighbours' uneasy political juxtaposition: Kargil evokes a lot of hesitation for the uninitiated.
Please note, is it absolutely safe to visit Kargil!
Most of them would ask, is it safe to visit Kargil? "Aabhi to Shanti ka time hain….Now is the time of peace!" Announced our driver cum guide, Javed bhai. He pointed a binocular towards the craggy hills of a mountain beyond Hathimatha peak, pinning towards a rural settlement. A few humans move leisurely by their bovines. "They are Pakistani!" he whispered. My eyeballs raised so high that they would have escaped the socket. Really? These are the Pakistanis? In all my previous years of travels, I had only met a Pakistanti family once at the Dubai airport. They seemed more like Punjabis though!
At Kargil, standing at the edge of that hilltop amid illuminated sundown, the human mechanisms on the other side of the border resembled more like my idea of Pakistanis! Men and women in salwar, moving at leisure, fully aware of Indian armed forces looming large at the neighbourhood. They looked like us, moved like us yet it felt surreal to even be present there at that moment and witnessing this simple village life! One single wrong turn at international diplomacy and this entire scene could have been annihilated! Relocation and rehabilitation due to sustained border skirmish is a way of life here!
There is no denying the fact I could make it to Kargil as a tourist for the very reason, it is safe there.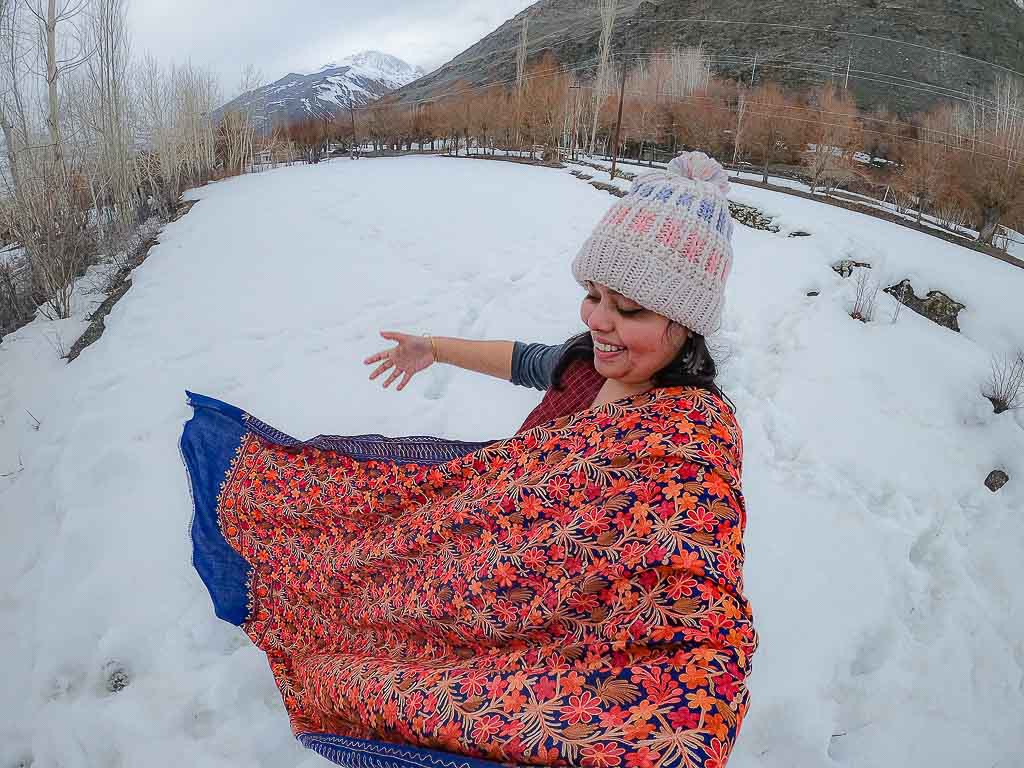 Also read: A detailed review of the Grand Dragon Hotel, Ladakh!
My experience of traveling in Kargil as a solo woman traveler has been splendid. Locals were more than eager to help me, with Nun Chai, with directional input while I was out in the wee hours of the day, in pursuit of sunlight, while explaining the Iranian political connect or helping in finding a box of fresh aloevera gel for my sunburnt skin!
I spent a meagre 4 days in Kargil and all I could do is to just scratch on the surface of the destination. You need at least a week to travel in Kargil. Yes, she is way more than the bucket list visit to the Kargil War Memorial.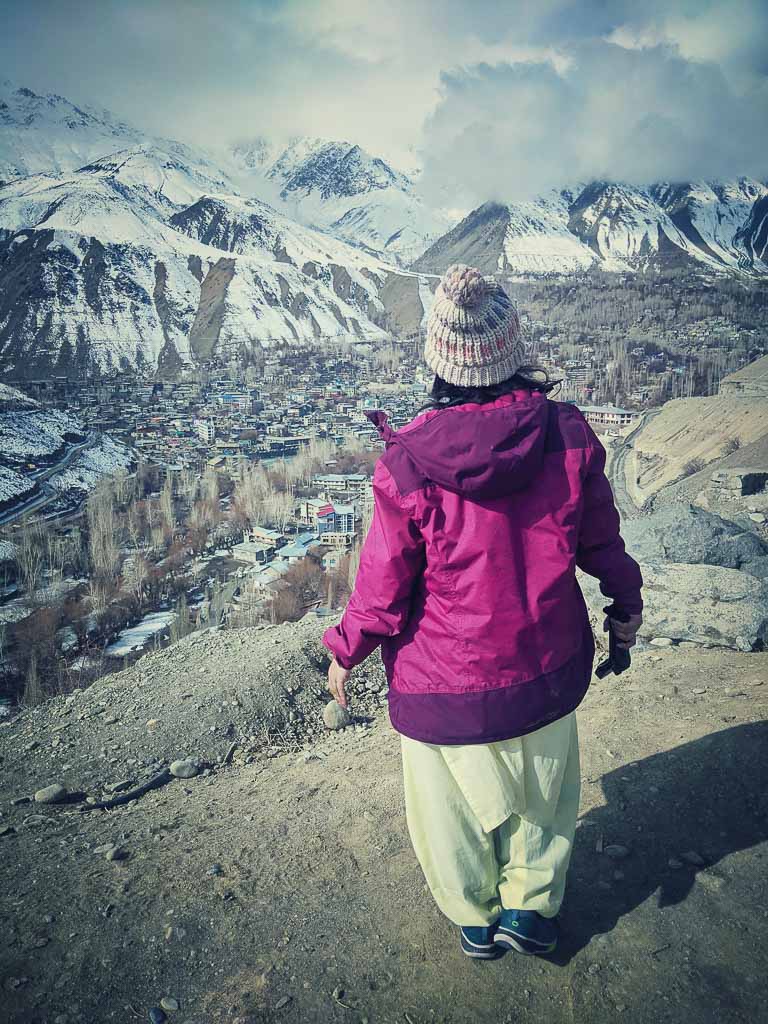 Kargil offers a plethora of experiences for the first time visitors. Typical travelers' experiences range from War Tourism to finding bliss in Nature's abundant joyous reveals. However, what really stood out for me was the definitive cultural connection with the Middle east. Remnants of Gandhara art and Old silk route traversing all the way to the Western world are evident in Kargil for those who seek it!
Also read: Is it worth visiting Kargil? My travel memories from the valley for 4 days!
Remnant of Kargil war
As a rising destination, Kargil showcased us numerous stunning tourist attractions. However, the Kargil war and its wrath looms large everywhere. This one time we were heading towards Dras and the road had mind blowing scenic beauty with a dancing river and towering Poplar trees. Suddenly an ugly makeshift stoney wall barred our sight. At the end of the 200 meter stretch a board displayed, "You are under enemy observation!"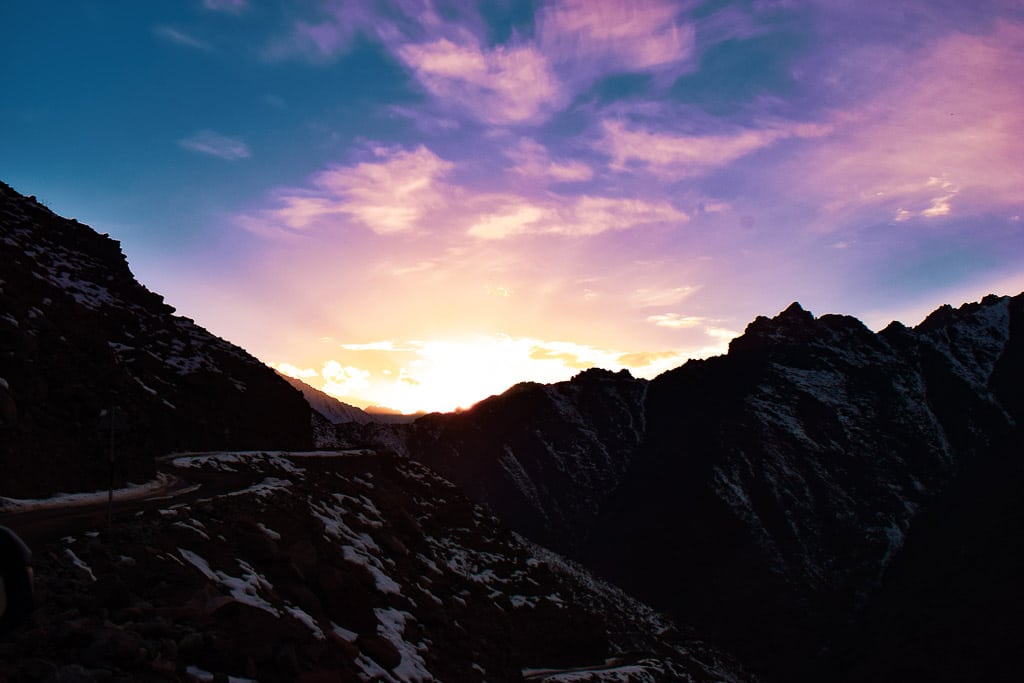 That played a gentle reminder of the horror of the war bygone, when infiltrators from the neighbouring country made their way in the deep of Kargil in the wintry wilderness of Dras and occupied a vast swath of land. What ensued is remembered as one of the few instances of high altitude warfare in the war. Kargil and the surrounding region is dotted with some of the greatest mountain peaks of the world.
The Kargil war was concluded with operation Vijay, an operation conducted by the Indian armed and air force. A new border at LOC was drawn with lasting geo-political ramification. I was 10 years old then. I am 30 now. I grew up in India, 2500 km away from LOC and all this while being rattled with border skirmish has been a norm of my life. I can only imagine its impact on the people of Kargil, the sons of the soil.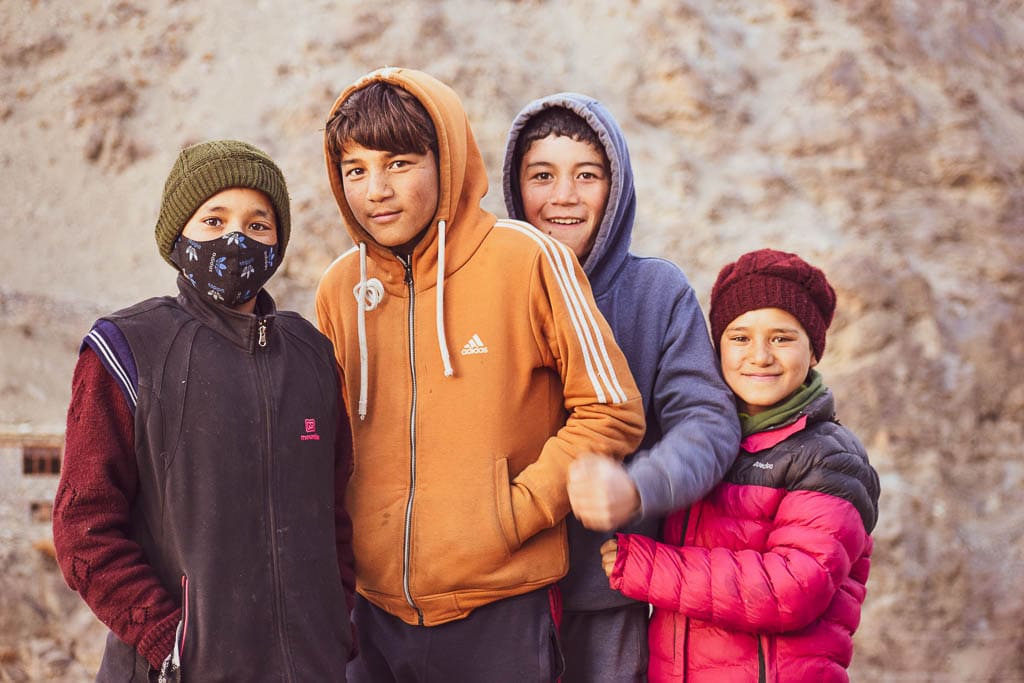 There is one thing about Kargil though, and that one thing is the true thing which mesmerised me about this place. Despite being so close to the border and having a turbulent past, Kargil did not have an overwhelming presence of army checkpoints and activities like frisking civilians every 2 KM, unlike Kashmir.
People of Kargil would truly welcome you and did not just want to grab an opportunity for a transaction. Of course if you shove your camera on their face, they would be taken aback a bit but in general they were kind, respectful and curious. A mutual sense of belonging and respect prevailed and that is the foremost reason I would be a lifelong advocate of Kargil travel, more than anything else.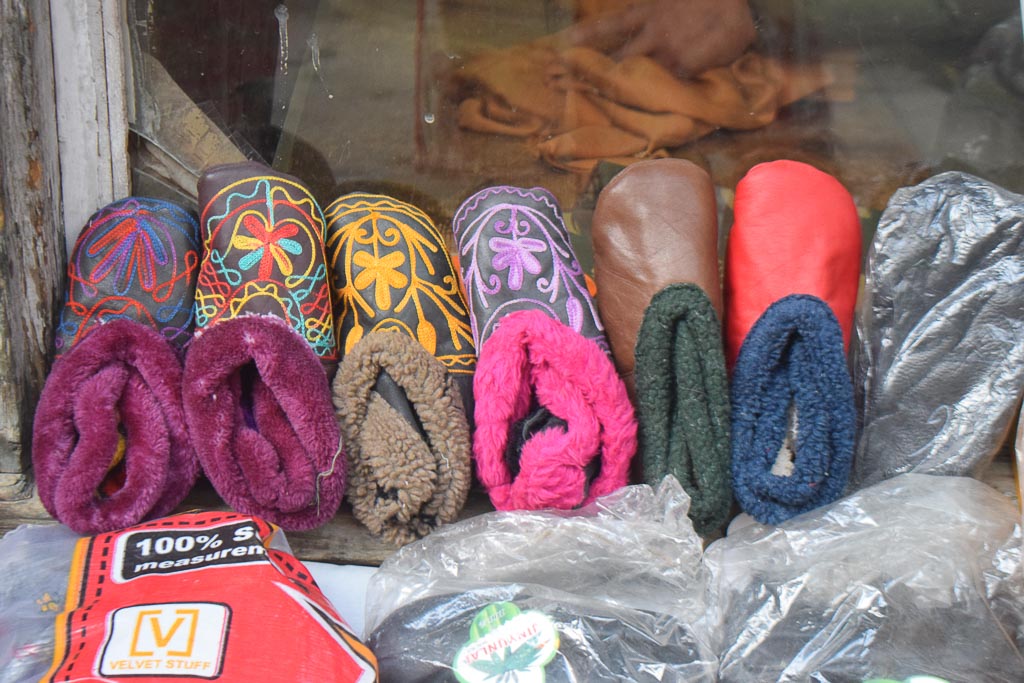 The Kargil war memorial
The Kargil war memorial at Dras is a poignant place.
It is humbling and a privilege to be present there, and soak in the atmosphere. With Mount Tololing towering in the background and Tiger hill present at a distance of 5 km, the tricolor is hoisted in memory of more than 500 martyrs. I visited Kargil war memorial in February.
At the first glimpse, we saw the earth covered with snow. As we approached the altar where a visitor can pay tribute to the martyrs with flower petals, we saw several plaques on pink sandstone hidden under the thick snow. This was overwhelming. Each plaque remembers a martyr, his name and the year of death. I could find dates engraved as early as 1965 to as recent as 2020. We learnt the recent deaths are due to mine explosions while army troops are deployed for patrolling. Mines that were brought to the astounding natural height during 1997. They continue to kill till this day.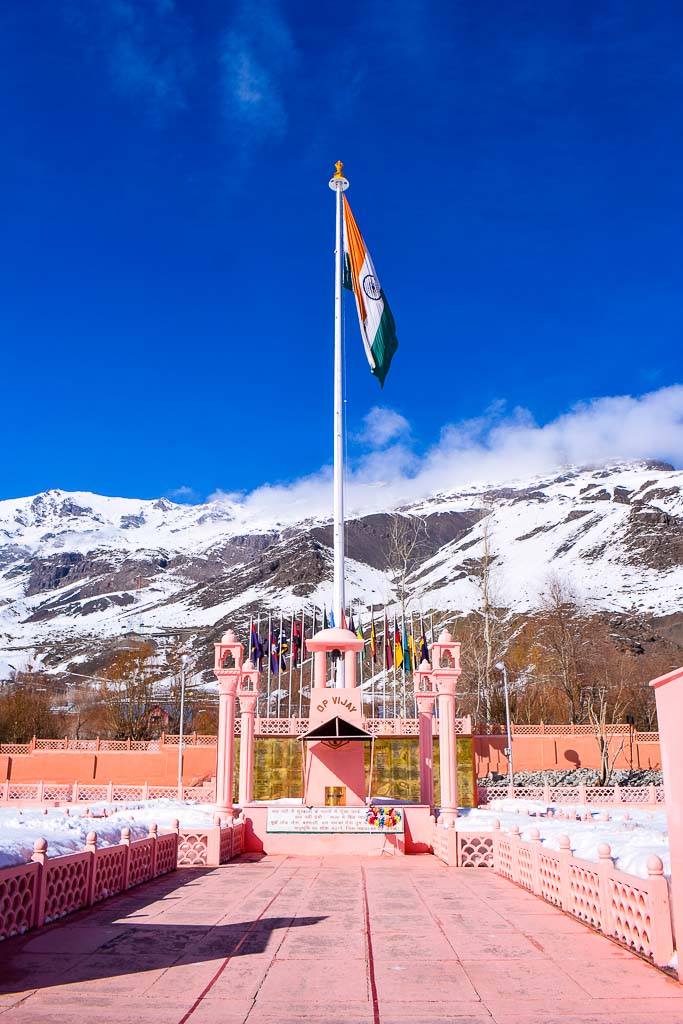 26th July is observed as the Kargil Vijay Divas. The tricolor hoisted at the War Memorial weighs 15 kg and is presented by the Flag Foundation of India. The soldiers' names are engraved here, so as the locals who lost lives during the fateful battle. A museum stands at a distance showcasing the remnants and few photographs of the war.
At the Kargil war memorial, you taste blood in your mouth. A lump forms which is hard to swallow and the place pulls you like a magnet, making it hard to turn your back to this outstanding show of gallantry.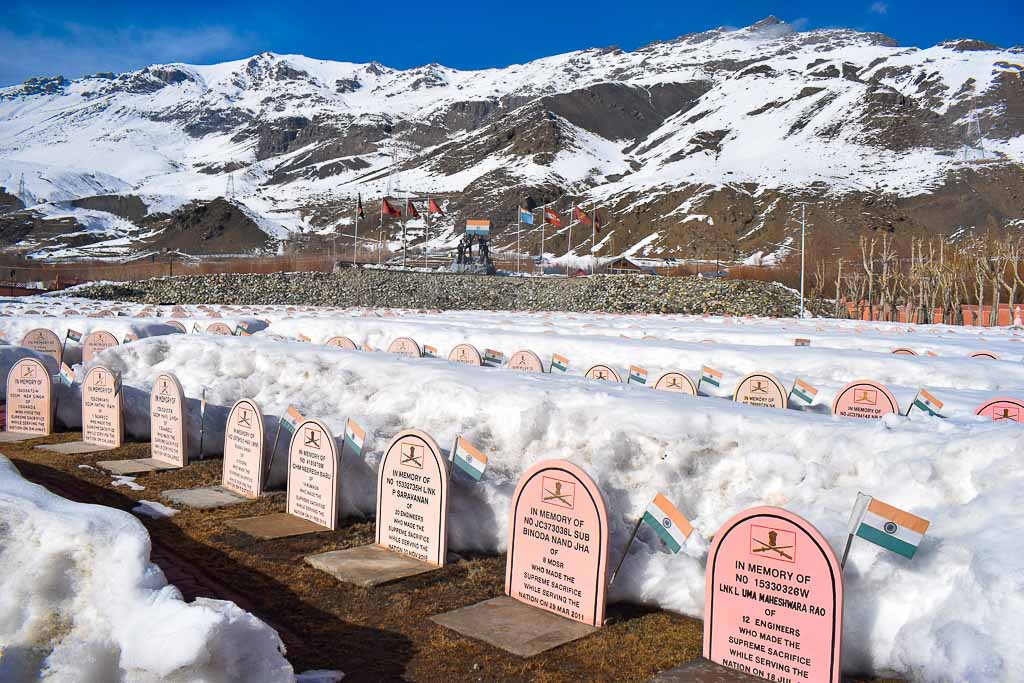 Also read: 33+ beautiful beaches of Goa!
The Living Museum: Hundarman Village on LOC
The relentless battle along the Kashmir border between India and Pakistan did leave lasting scars. The rural set up of Hunderman Museum Village is living proof to that. The village sprawled across the mountains. Hunderman's mud houses, cow sheds, step cultivation lands and a handful of people lived a fulfilling life until the battle erupted in 1971. The village belonged to Pakistan. However, after 1971, it came under Indian control. Its unsettling proximity to the LOC has eventually paved the way to a newer settlement higher up the mountains. People of Hunderman village live, go to school and pray at the new settlement, not more than a few km away from Hunderman, the original sight and even host tourists at a few homestays.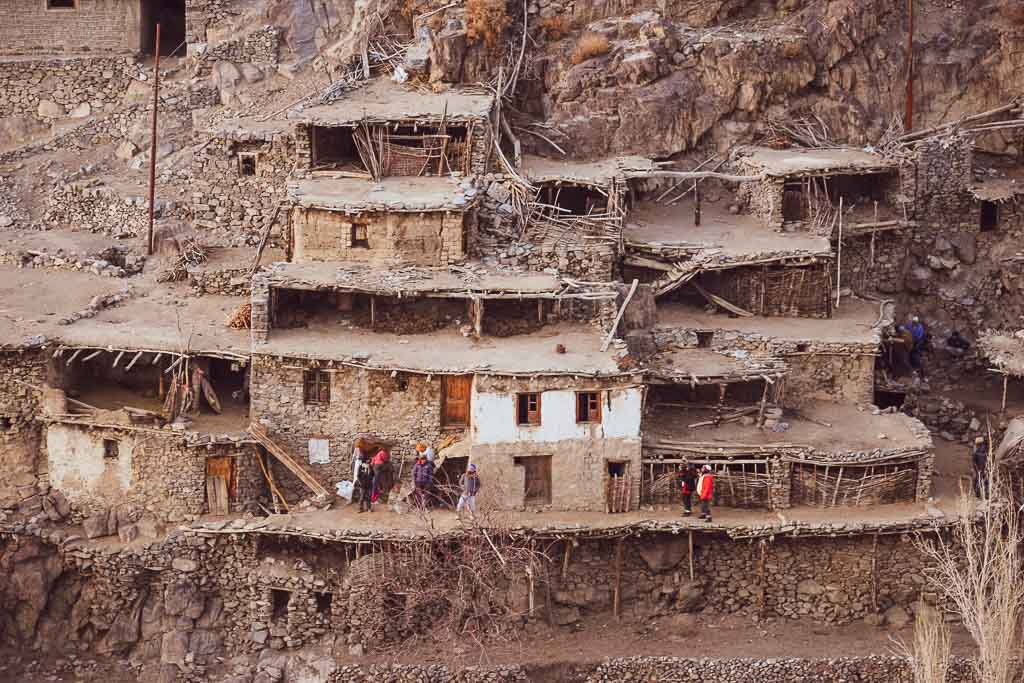 The old village of Hunderman remains deeply rooted amid the valley. On the mountain tops, armed forces from both countries remain alert with automatic guns. The dilapidated houses of Hunderman, stacked one atop another, tell stories of time gone by. Inside the museum, daily wares predating the 1971 war remain still, shrouded in the mist of the unknown. Handwritten letters in Urdu, tin boxes, mortars, remnants of war, all those still objects frozen in the obscurity of time.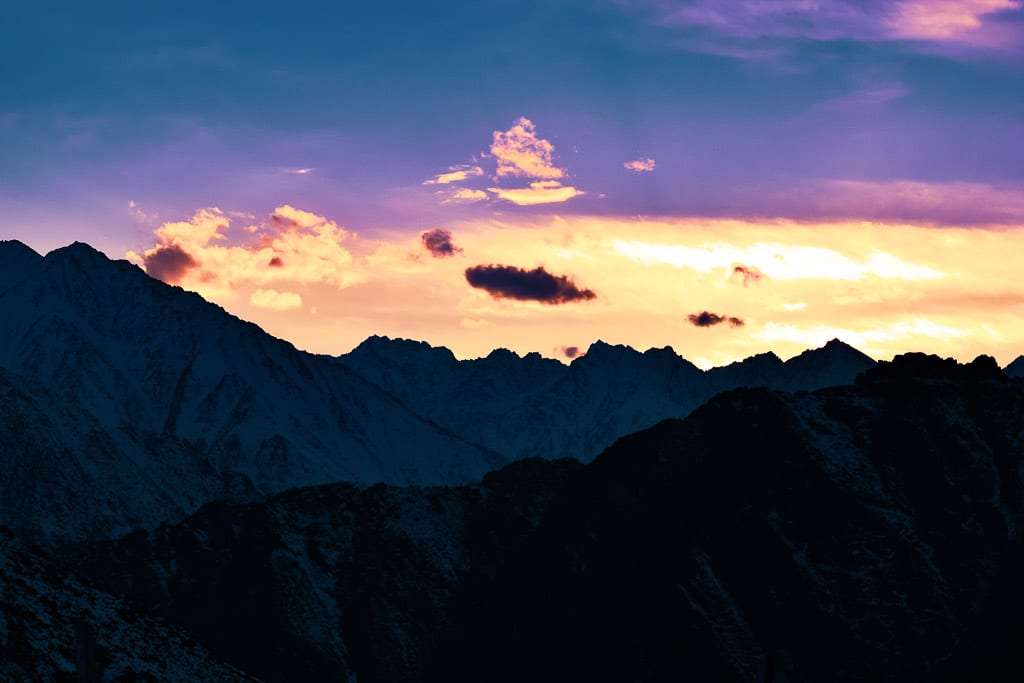 A scandalous sunset painted the sky scarlet on the Pakistan side. On the way to Hundarman, on tourist seasons you will come across a few non descript tea stalls. People would give you a binocular to glance through the imaginary LOC, ever-shifting and life on the other side. The road that connected Skardu with Kargil, now shut due to bitter diplomatic relations between India and Pakistan, runs still, heavily guarded with armed men. "May the bridges you burn light your way!" River Singo, partly frozen, runs at the foothill of the mountains. The road is marked with a definitive trail and detouring may cause danger as grave as mine explosions.
I did not go down, but stood at the edge of the mountain and observed life unfolding at Hunderman from a distance. The dusty trail with slippery snow cover possessed a risk to my mind which was shattered into pieces by the local children. Seeing me undecided about going down, they started to run, and encouraged me from beneath to step down. I closed my eyes in disbelief! It is only a mountain goat that can run down a slippery steep trail like that!
Also read: Visiting Bum la Pass where India and China straddles shoulders!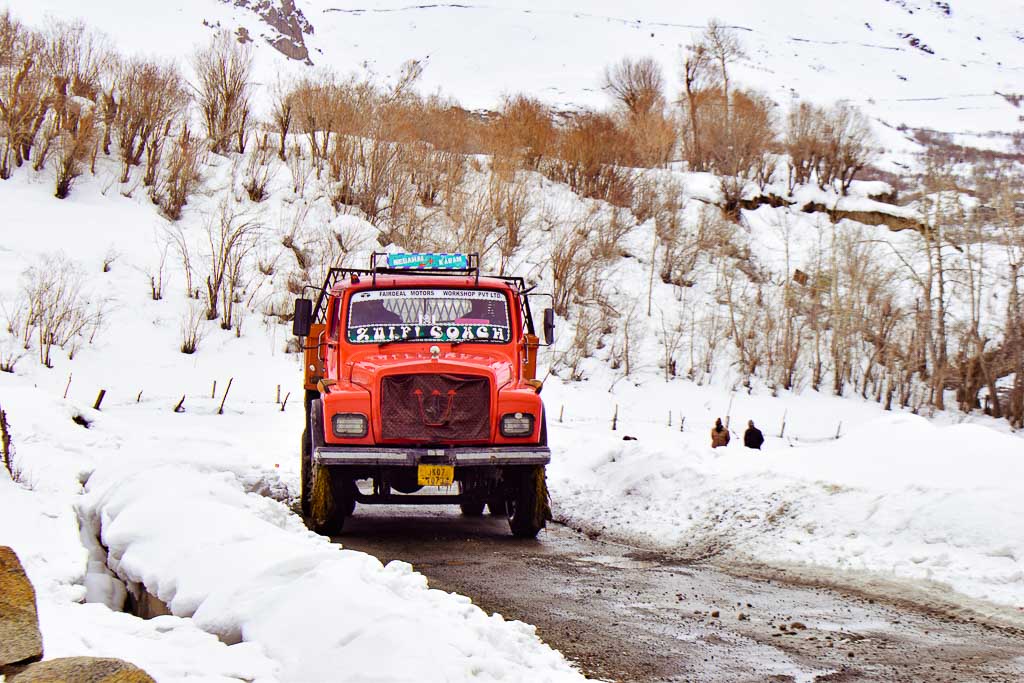 Kargil for For the Winter Adventure Lover
When the invite of the press trip came, I was told this would be a winter sports destination somewhere in the Himalayas! I knew this had to be Ladakh. I just did not know where in Ladakh!
Dras: The Epicenter of Winter Sports in Kargil
Kargil houses Dras, the second coldest inhabited place in the world. Dras is colder than my pen can gather the strength to scribble down! The lowest recorded temperature in Dras went down to 60 degree beyond 0. You need a place colder than this, head straight to Siberia!
Due to this mind boggling coldness, Dras is naturally equipped with venues suitable to host plenty of winter sports. All the skating rinks are natural and not manmade or indoor. The first ever snow soccer team of India is being trained in Dras as I write this. Skiing and ice hockey are some of the favorite sports of the locals.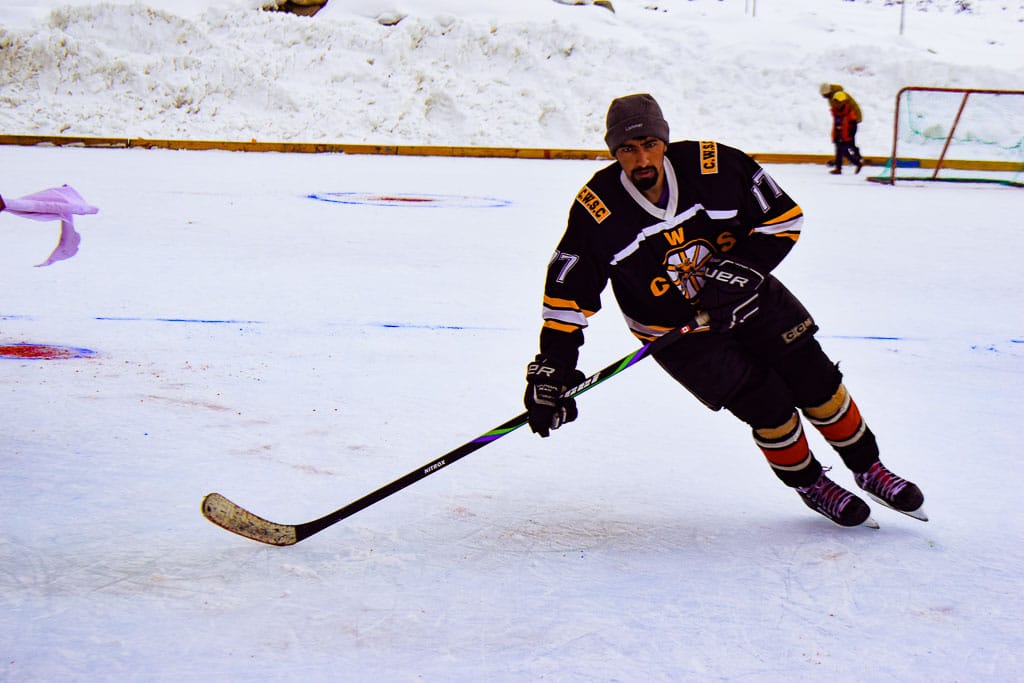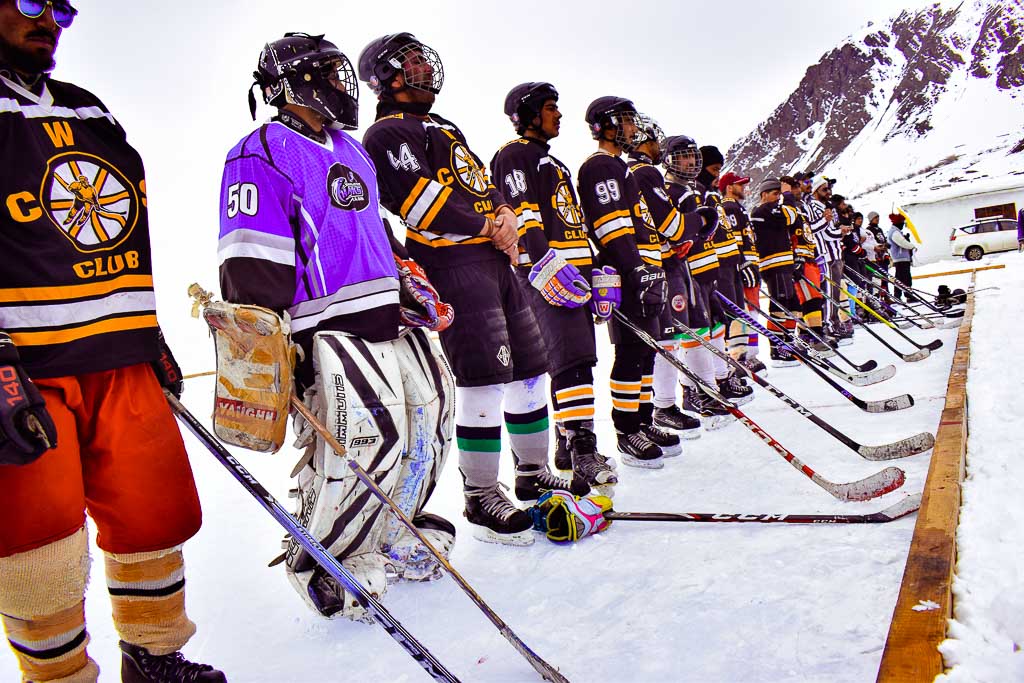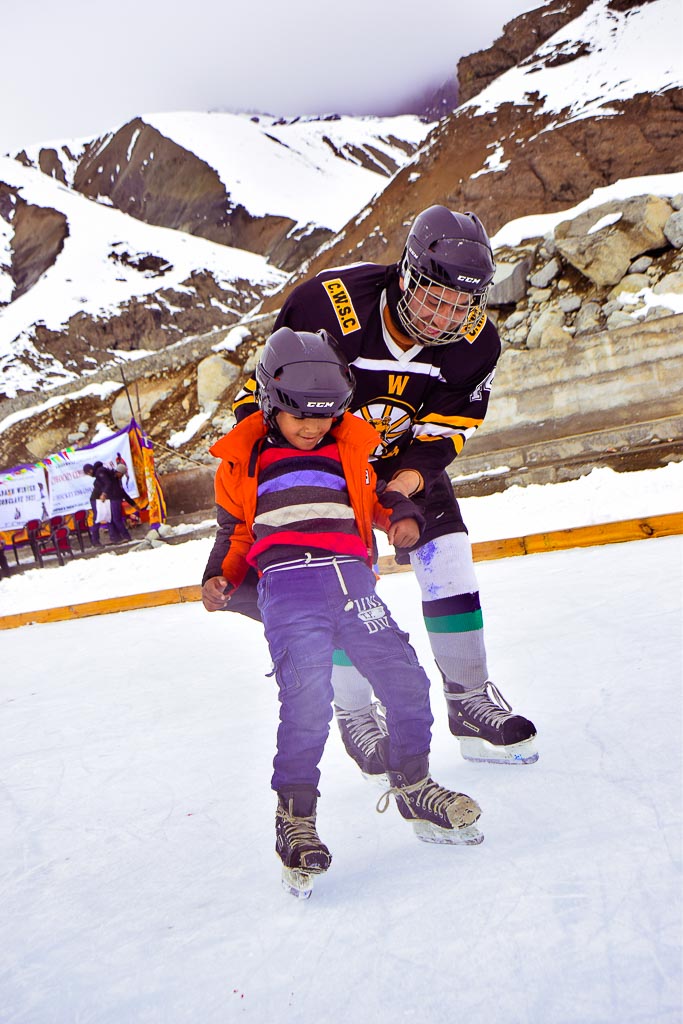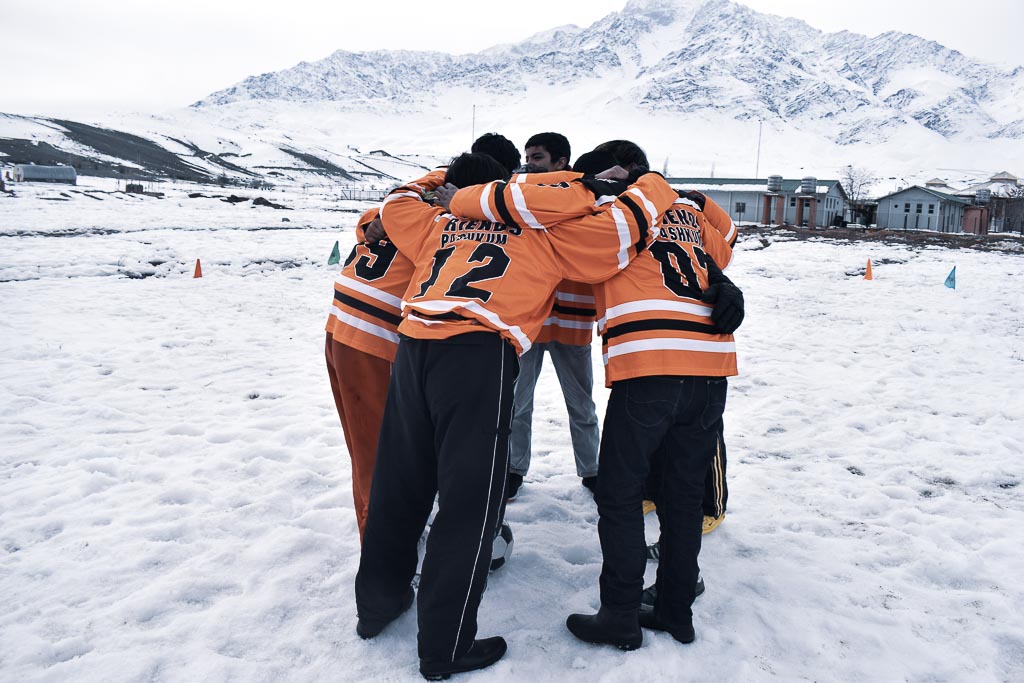 At the Ice skiing slope of Rinkipal, we met the entire sports team as well as Razia Banu, the sole girl, a teenager who plays in the team! Needless to say my heart was filled with pride and appreciation to find the single most representative of the feminine gender! I clicked quite a few pictures of Razia and her brother DM-ed me on IG asking for the same! The family seemed to be proud of the daughter's achievements!
Also read: How to spend a long weekend in North Goa
Traditional Sports of Kargil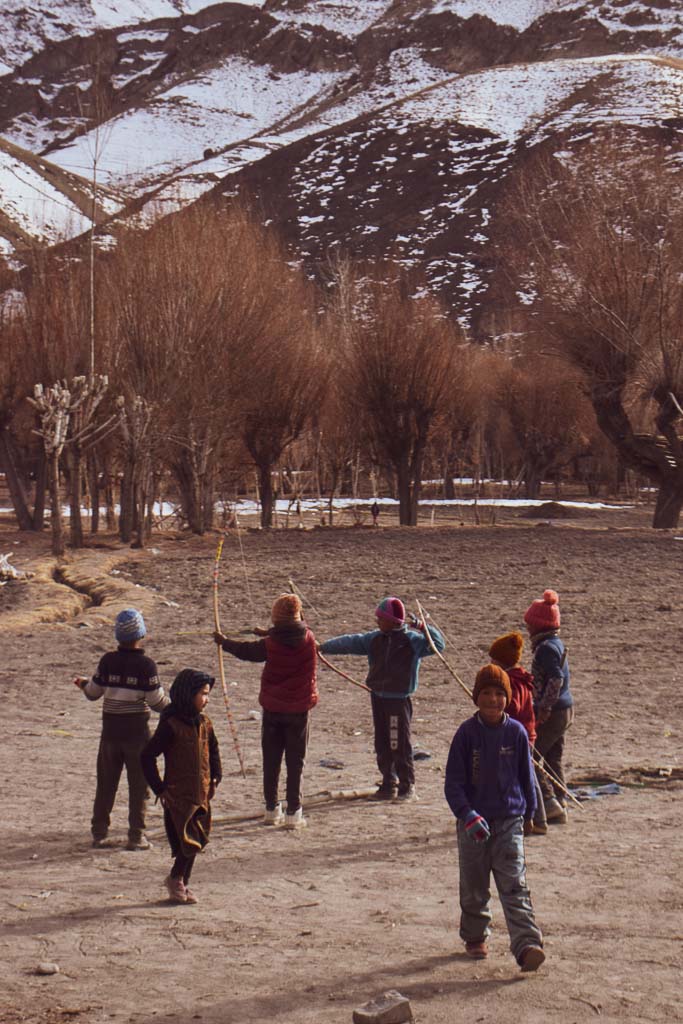 Also read: Travel Guide to Old Silk Route in Zuluk, East Sikkim
Archery is a local sport of Kargil enjoyed for the fun of it and also used to hunt bushmeat in dire needs. The practice has reduced considerably but the prolonged brutal winter often leaves people with no other choices. This is a sport that often doubles as a way to earn food and safeguard from invasions in the olden days!
On the way to Dras, we found many frozen streams. Local children frequent these places with hockey sticks. Even some horseshoe lakes by the Indus river near Leh also give way to this.
Kargil for the Nature traveler
In a word, Kargil staged a tremendous show of nature's bounty. Of course it looks nice when snow and mountains romance each other unhindered. In case of Kargil, the romance elevated to cosmic level as only a handful of mere mortals were present to witness the grandeur of the earth! The rivers, the glaciers, the craggy mountain peaks, the overcast sky, fresh bout of air, Kargil is rich in sa pectacular show of nature!
Kargil: The land of Fire and Ice!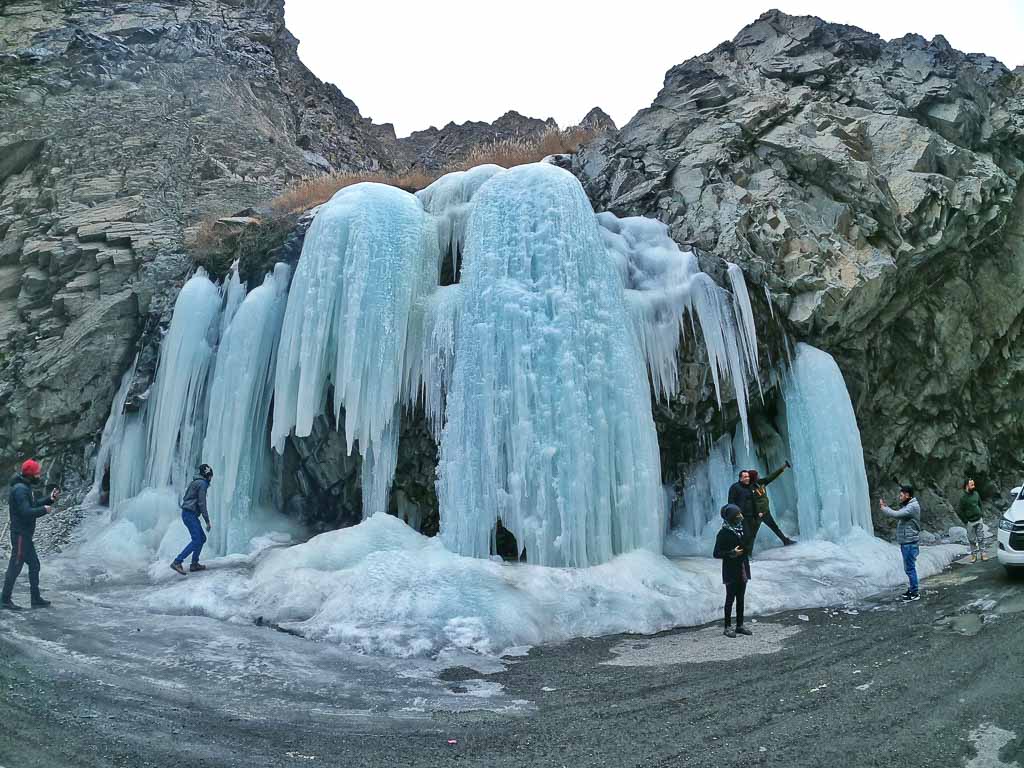 A frozen waterfall on the way to Kargil from Leh. I also witnessed this under a moonlit night as we returned to Leh and I was spellbound!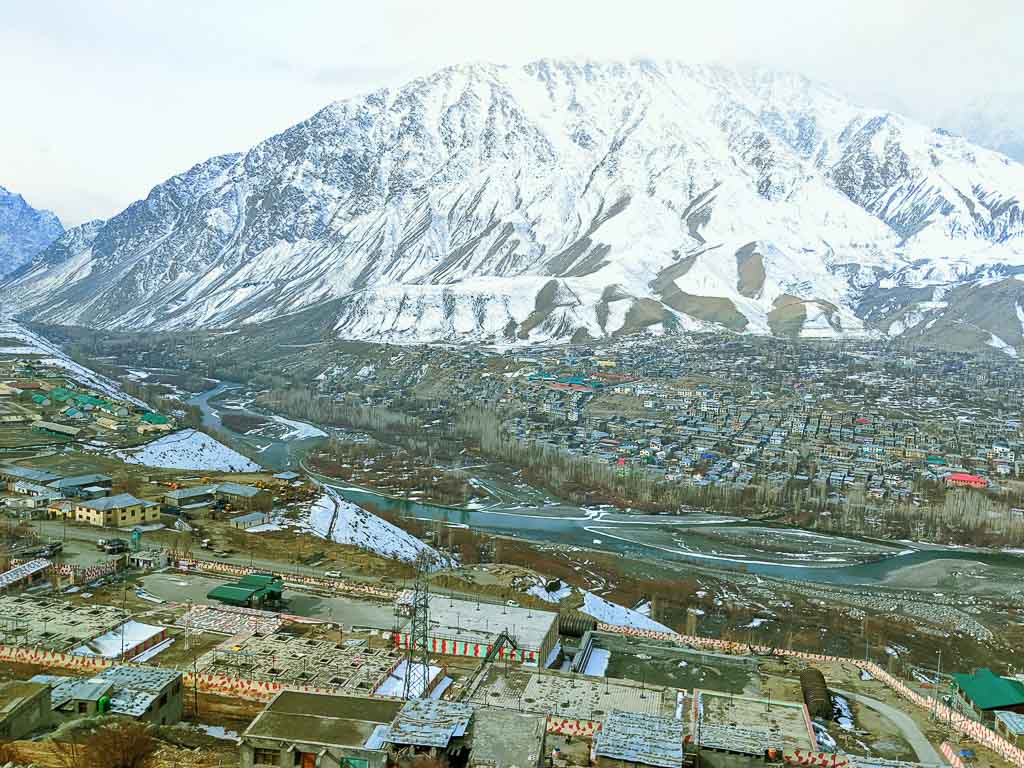 The view of Kargil town as seen from the view point. You come across this within 5 minutes of leaving the center of Kargil town! Nothing to complain right?
Visiting Suru Valley: India's Best Kept Secret?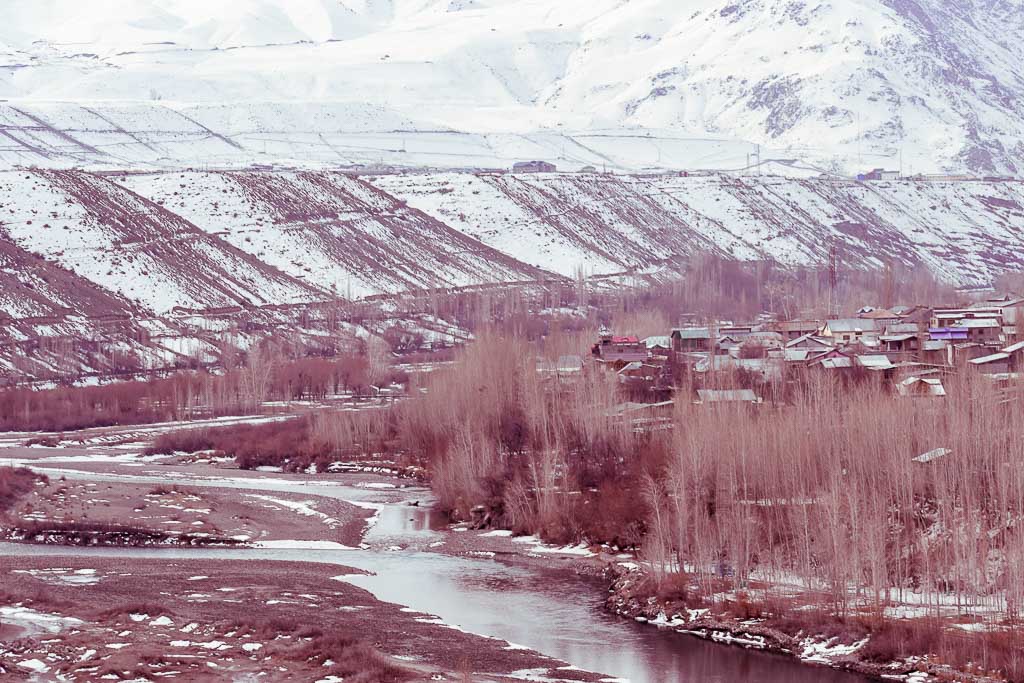 I met Suru Valley at the peak of the winter and yet my mind can not get over how beautiful she would look in the lush green summer or pale autumn golden light!
From Kargil town, Suru valley is at a couple of hours distance. You can easily rent a car and make a day trip but if you can extend your stay by a few more days. Or stay at Tishna Eco Resort by the hydel power project on Suru River.
On the way, you will come across small villages like Sankoo and Panikhar. Many homestays operate here on good summer days. A few enthusiastic foreigners travel here, not many Indians though!
Suru was under endless snow. The trees were leafless, lifeless, worn out. The stone mud walls of village houses sank halfway in the snow. The mountains stand at a distance, with slopes blushed with thick snow deposits.
Yet, Suru played her charm. Men are imaginative animals. Now, I trust these words! Suru could be Pahalgam from a couple of decades back! Suru could also easily play a part as India's Switzerland (very cliché, I know, but just so that you do not miss out on her beauty!).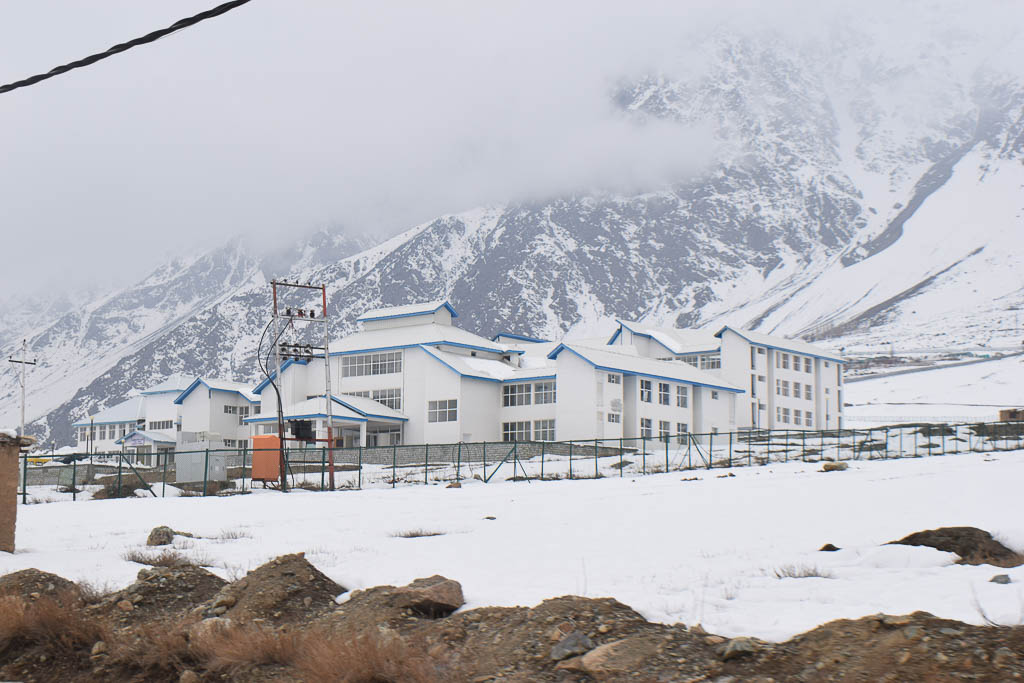 Kargil University under a snow storm.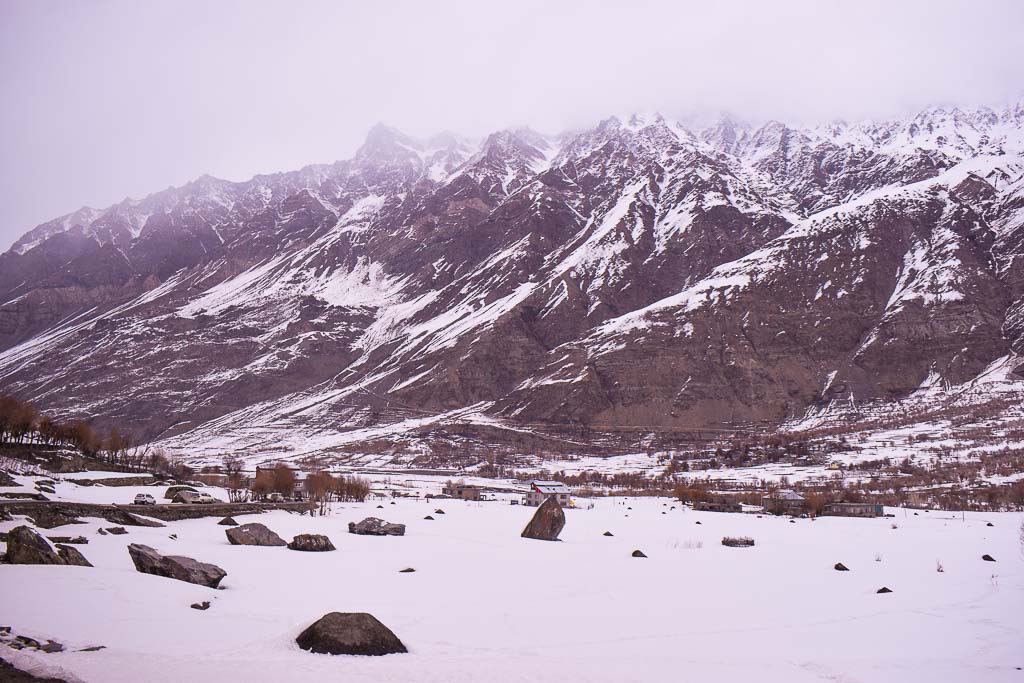 The Mountains look grim and smiling alternatively!
Frozen mountains. Frozen rivulets!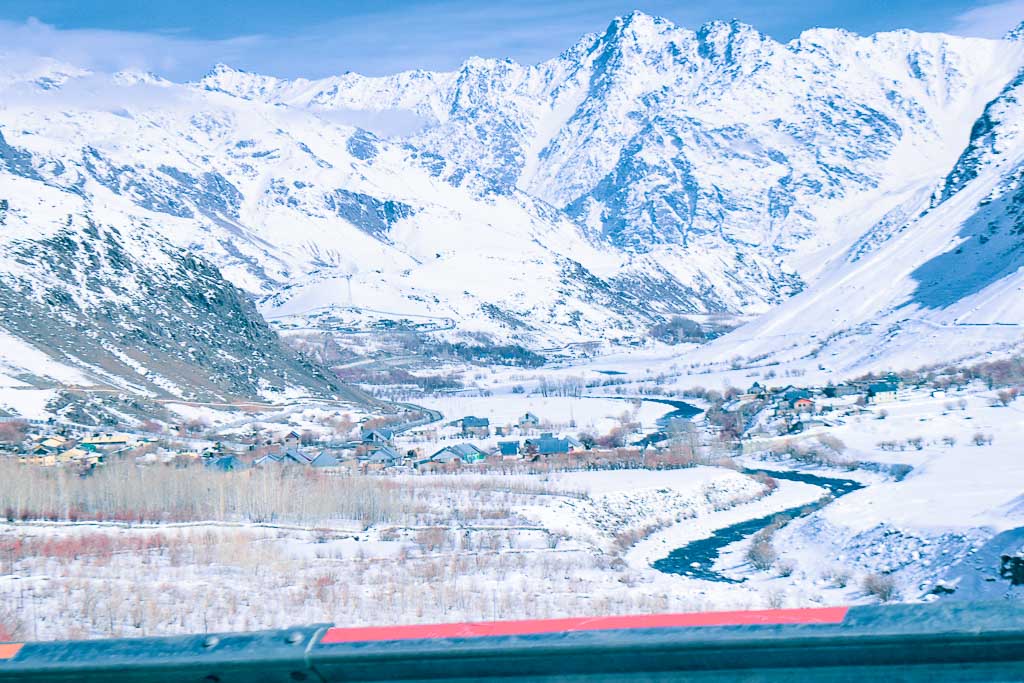 A view of Suru valley as the car ran past the long stretched roads. On a clear day, Nun Khun peaks are seen at a distance. Every 5 minutes, I wanted to stop here and click a picture!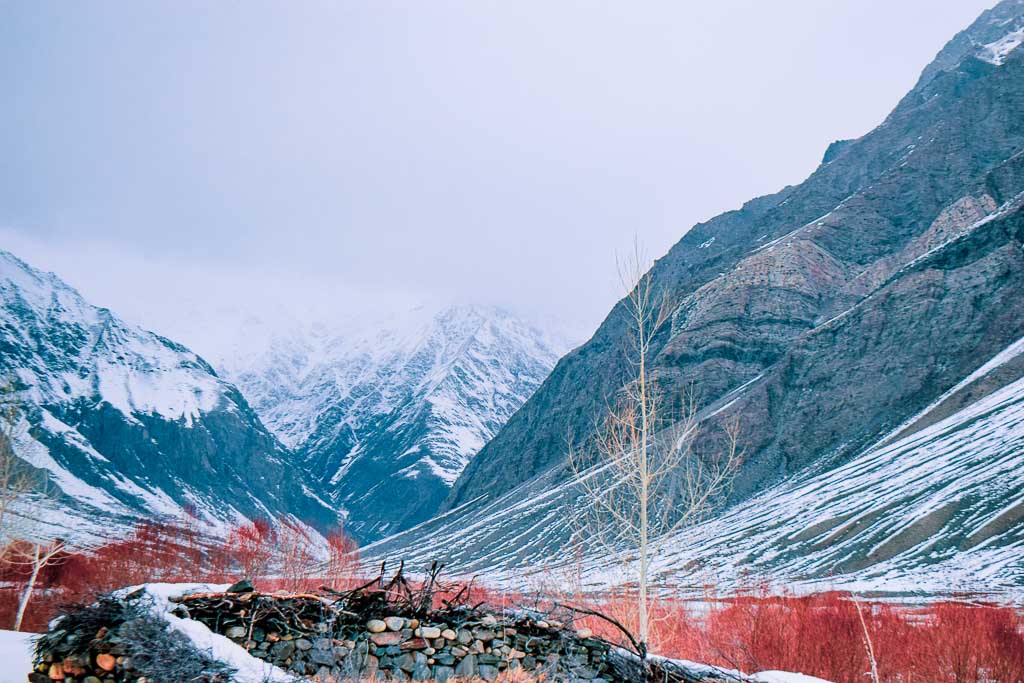 Stuck At Himbotingla Pass Amidst a Snow Blizzard!
From Sela to Rohtang to Zuluk, I have been to some of the highest motorable roads of the world but visiting Himbotingla pass has triumphed all other experiences. At the astounding height of 4000+ meters, we encountered a mean blizzard. The car seemed to be a meagre metal cask ready to be torn apart by the next gush of wind! It was a task to even keep our eyes open!
Not everyday you live through such days and come out a winner! The fresh snow adorned the supple bend of the mountains like a Pashmina Shawl as we descended further. A handful of people were relentlessly cleaning the path and making sure no roadblock happen. I worry about their safety though! As we descended, turquoise blue water of Indus river greeted us at the Batalik sector. On the other side of the mountain lies Pakistan. It feels surreal to scribble down the journey from the comfort of my Bangalore home!
Also read: The slow but steady death of Darjeeling!
Kargil for the Cultural traveler
There is goldmine hidden under the layers of snow in Kargil, waiting to be unearthed by enthusiastic travelers. From mystic Sufi shrines to olden days of Gandhara art emphasizing through various Buddhist relics and local beliefs stemming out of the Indian epic Mahabharata, I could only learn about a few cultural gems of Kargil. It may be noted experts have recently published about the rock arts and some of the monasteries dating back to antiquity from Kargil, along with religious celebrations. I will update as and when I learn more about them!
Mulbekh Chamba: The Gandhara Buddha dating back to Kushan Empire!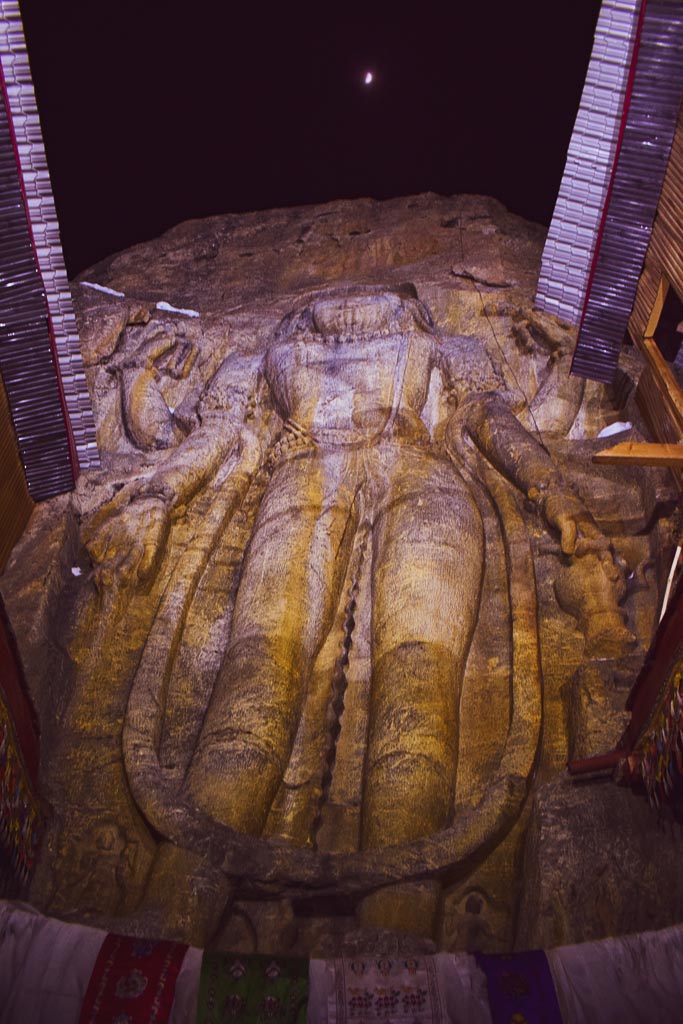 There are 4 humongous Buddhas at four sides of Kargil, believed to be safeguarding the valley. All of them are carved out of rocks, portray a gentle face of future Maitreya Buddha and curved influenced by Gandhara art. The history of these Buddha statues date back to the Kushan period of old India. They have been rightly compared to the Bamiyan Buddhas, wiped off from the face of Earth by merciless fanatics.
The Mulbekh Buddha (also locally known as the Mulbekh Chamba) is one of the largest Buddha statues of the region. I witnessed the grandeur of this ancient art form under a moonlit night and suffice to say, I was awestruck!
The Buddha of Kartse Khar Village!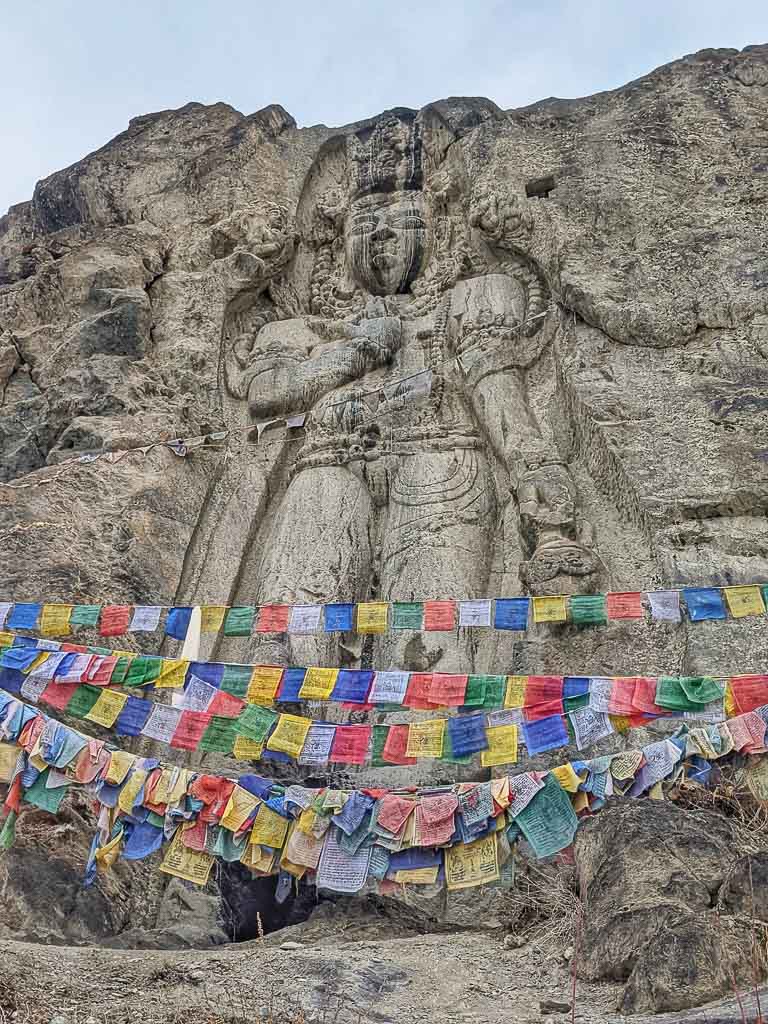 A small village named Khartse Khar by the Pachu Nala is home to 70 or so Dard Muslims near Suru valley. The village is no different than the rest on the valley until you take a lingering look at the fold of the mountain where an astounding rock curved art of the seventh century Maitreya Buddha stands in all his glory!
Legends say this is the future Buddha, yet to appear on the face of the earth and show mere mortals a path to Nirvana.
Visiting the Aryan Valley!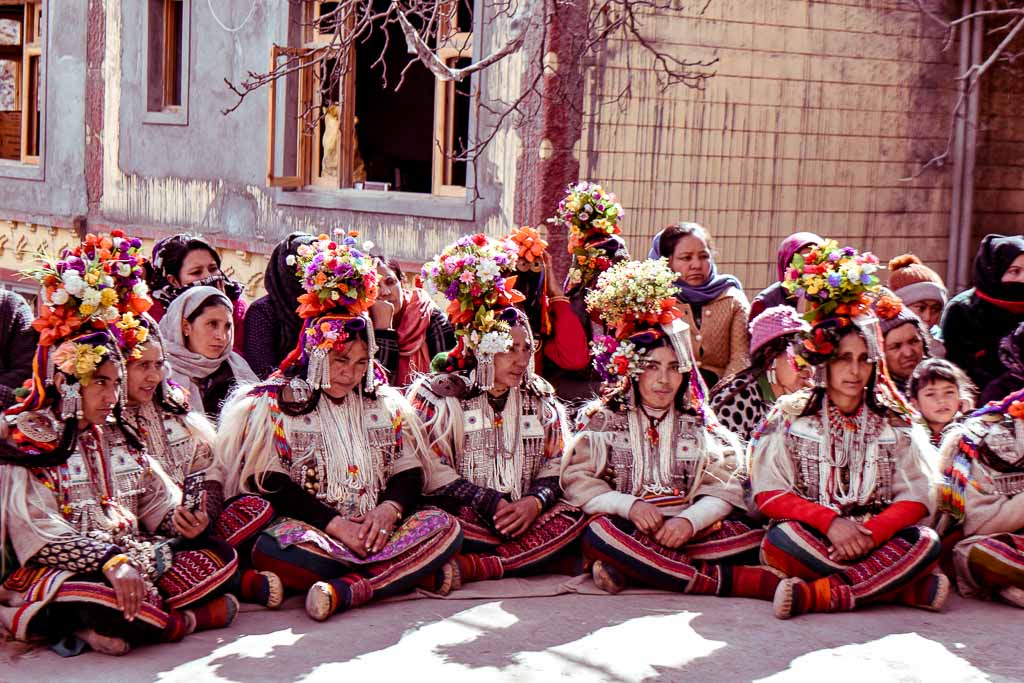 Also known to be the last remaining descendants of the Alexander the Great's army that accompanied him on the way to conquer the world, the Aryans are considered to be "Pure race". The true Aryans. During my last trip to Leh to attend the Naropa festival, I had known about them and visited the Dah Hanu village. I found an Aryan household. The Mother in law was processing apricots. The wife and the man were helping.
Nothing seemed distinct apart from the elaborate hairdo on the elder lady. A lot of braids adorned her knee length hair which bounced in tune as she went ahead schooling the new born calf of the house.
This time, it was different. the Aryan village of Garkon was prepared to welcome guests in their best dressed selves. They picked the best from the nature and prepared elaborate hairdo. Age old dresses with details made of stone and needles team up with that. Slow and steady movement in tune with the leather drum resonates in the air. The Aryans are celebrating!
While many of the villages have actually converted to Buddhism and Islam in recent history, Aryan's true allegiance with nature remains till date. The handful of villagers only marry within the same race (caste, not very different than the rest of India but practiced in a much restricted population).
Also read: 20+ pictures from a roadtrip in Ladakh!
The Apo Bazar of Kargil!
As a part of the ancient silk route, Balti Bazar or Apo Bazar cater to the Kargil town as the main market. The market dates back to at least 300 years.
A mosque and a gurudwara share a common wall at the beginning of the Apo Bazar. Children from nearby areas flew in to greet us. The shops are loaded with products. mostly handmade, some sourced from the plains.
If you are looking for purchasing a souvenir from Kargil, trust Apo Bazar to show you ample options. The Tibetan flutes used at the monastery, the traditional eating bowls made of copper, the full coverage Ladakhi shoes with Kashmiri embroidery, beautiful pherans: there is no dearth of choices. The shophouses are small, dimly lit, has a small door to enter and a small bench where you can sit. A small window from the upstairs decked up with wood tells volume from yesteryears!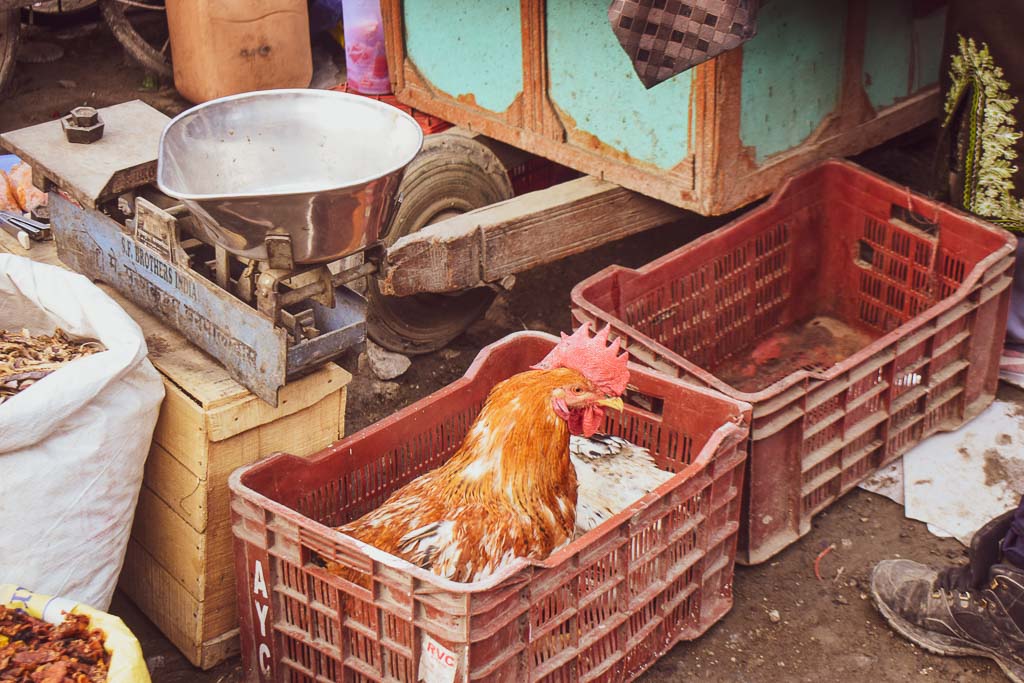 Where Apo Bazar ends, a beautiful marketspace starts where various dried fruits, nuts, a handful of fresh vegetables and tujji (kebabs) are sold. The market is a great place to shop for local food, mostly freshly prepared and served hot.
Droupadi Kund: Connecting the dots with Mahabharata!
It is intriguing to find how the obscure end of Dras also houses places intensely connected with the tales of Mahabharata! Take for example Droupadi Kund. A small pond, which merged with the white snow blanket of the surrounding area when we visit, is famed to be the bathing place of the wife of the Pandavas. There is a profound black rock in Kargil as well, known to be the stoned body of Bheem.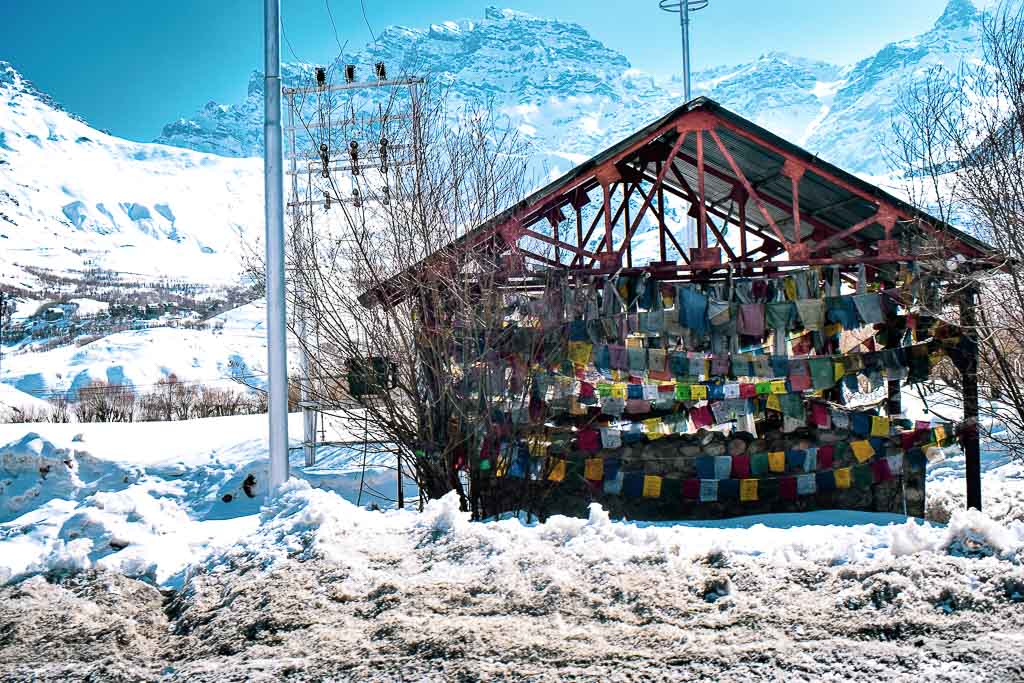 A makeshift room standing at the no man's land and is adorned with countless Buddhist flags.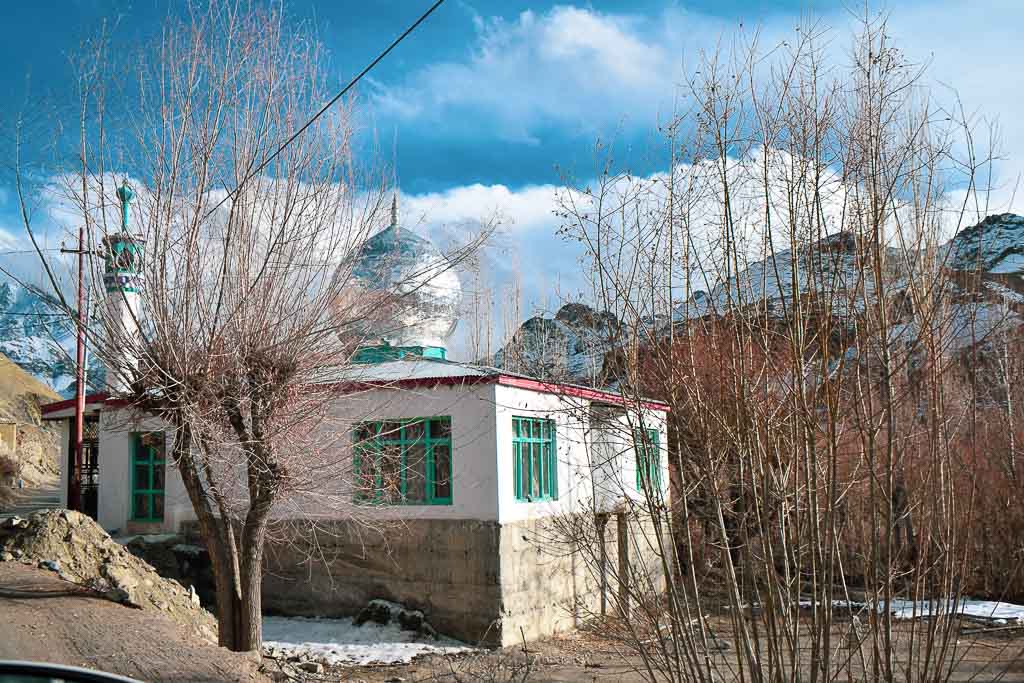 Haunting of the Chiktan Fort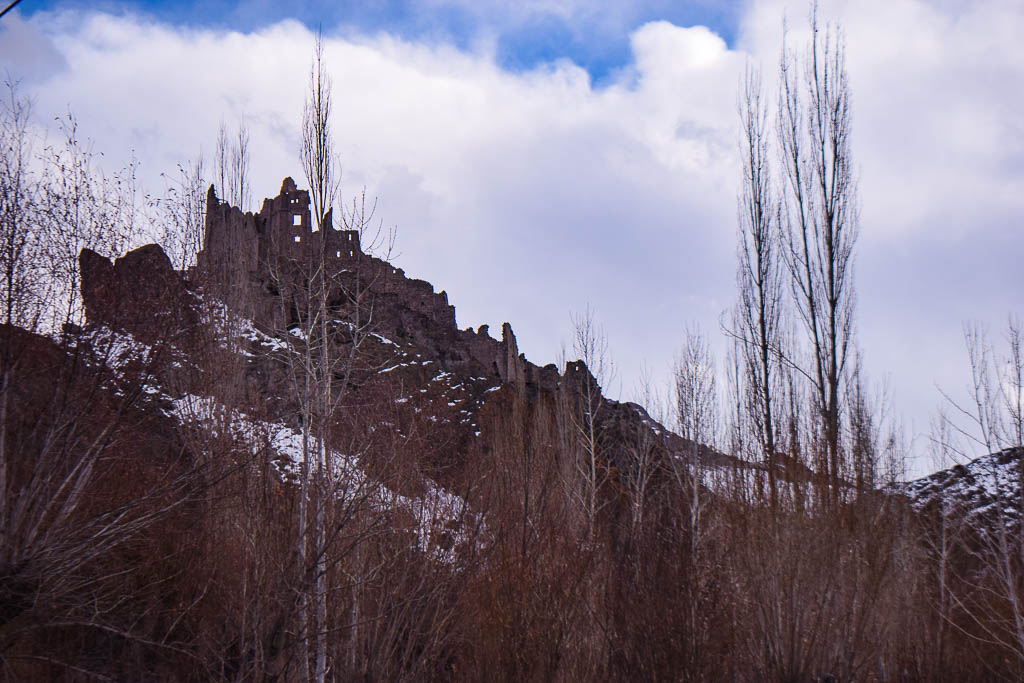 Chiktan fort is also known as Chitkan Khar, khar meaning fort. What remains today is just the skeleton of the once sprawling masterpiece of Balti and Tibetan architectural wonder. It is said, the Balti king built it in 18th century after being chased by the Dogra invaders. The Khar (fort) was built of mud, wood, bricks and harboured many paintings. Time was not merciful to Chitkan Khar, believed to be more beautiful than Leh palace itself in its prime days. Some of them said the palace is haunted today. Reminds me how "Rajbaris" of rural India are often labelled as haunted for the gain of a handful.
The stories of haunting inure the ruin of the fort. But local grandmothers made up for more than that. They taught us the art of weaving, to aim for the mud point at the tip of the archery, pointed out the sunset and gasped in true wonder as my small Mavic Mini drone flew towards the fort.
The Bodh Kharbu Gompha!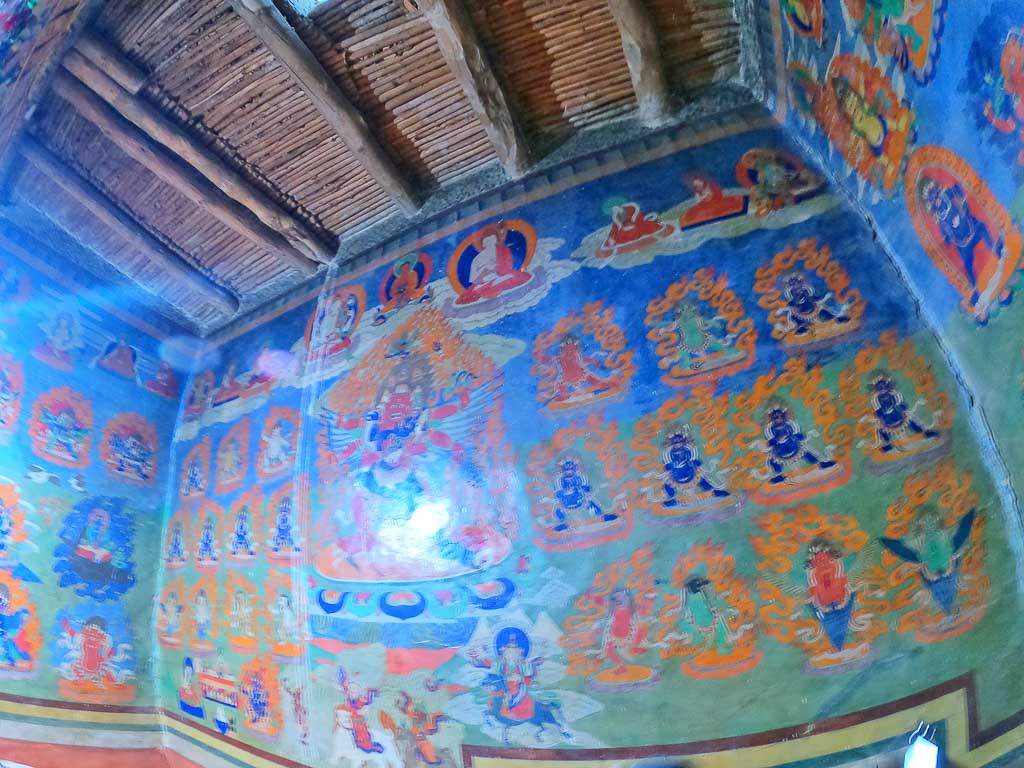 Home to the ancient Sangnag Chosling Monastery, the village of Bodhkharbu is beautiful beyond words. The old monastery was established by a scholar who traveled all the way from Tibet. In the sanctum, idols of Tantrik practice (eg Kalbhairab, Tara) share space with Hindu God Ganesh. Stone painting dating back to centuries remain inside in all her authentic self! Only a handful of villagers live there. The monastery also teaches young kids of the region. A co-traveler repeatedly compared Sangnag Chosling Monastery with what she witnessed at Spiti.
How to reach Kargil?
Kargil is equidistant from both Leh and Srinagar. The journey is around four hours. You will inevitably get delayed on the road due to insurmountable scenic beauty!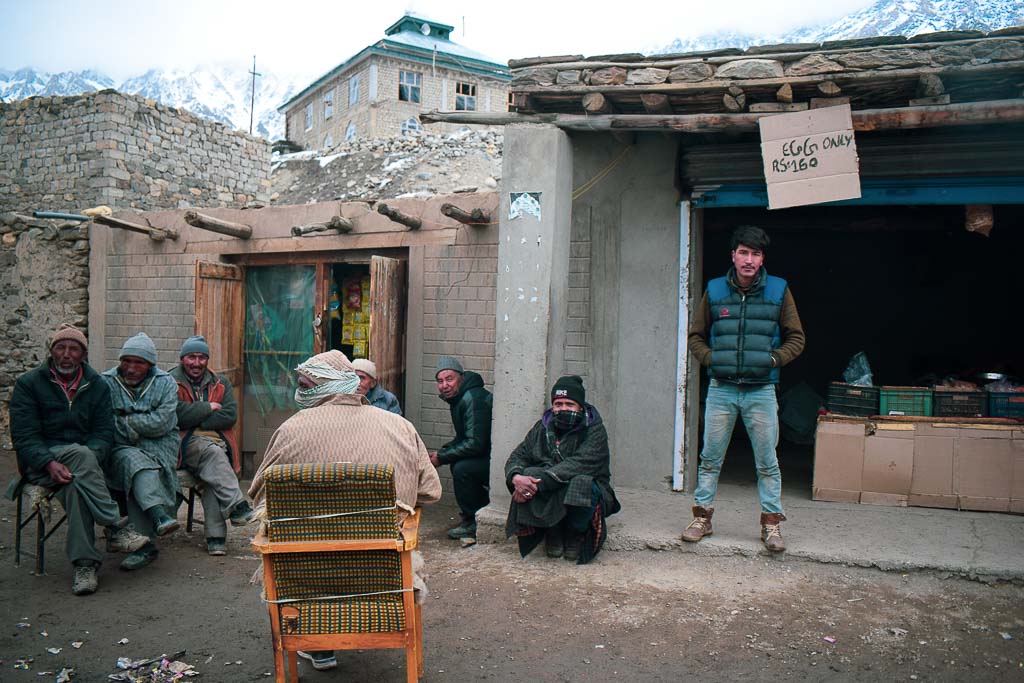 From Srinagar, you are to journey on Zojila Pass. Heavy snowfall often limits the pass's access. In such times, you need to reach Leh airport and hire a car to reach Kargil. We did exactly that and did not regret the journey!
Also read: 10 Best places to visit in Karnataka!
How Expensive is Kargil?
Summer months in the mountains of Kargil are the time to produce and prepare for the long winter months. Needless to say, price for staples items, like food etc differs based on season. The winter months run on stored food, and the bleak road connection with Srinagar and Leh (when Jojila closes) is the sole way for sourcing stuff.
Most of the hotels and homestays run on solar panels. Fuel stations are scarce but they do exist.
During winter, many hotels in Kargil shut down operations. The cost of running a centrally heated hotel in the cold is overburdening.
We stayed at Hotel P C Palace. The hotel charges INR 3000 per night. Prices may differ during high season. Homestays will come cheaper. However, I am not sure about heat and other comfort (think running water) factors when you are going budget.
For a more luxurious option, choose to stay with Hotel The Kargil. It is a beautiful property with sprawling rooms and grand views!
For meals, trust the local stores catering to locals of Kargil. They serve delicious and pocket friendly meals within INR 200. The street market by Apo Bazar sells various types of kebabs (tujji) for as low as INR 20 for a stick.
Public transport is limited in Kargil. For long haul journey to Srinagar or Leh, prices differ from 600 to 1000. For daily rental, an Innova charges INR 4000 onwards, depending on number of people and many other factors.
Important Travel tips for Kargil
Kargil is a part of the newly formed Union territory of Ladakh. Get your geography lessons right before you visit!
Kargil is yet to receive its own airport. The one operating primarily caters to the army. In case of dire natural calamities (think heavy snowfall, road blocks, medical emergencies), locals can use this for a fraction of the regular market price.
People of Kargil share cultural and linguistic ties with those of Baltistan, now occupied by Pakistan. You will know looking at the LOC, drawn after the Kargil war, highlighting regions now occupied by Pakistan.
Visiting Kargil during winter is an adventure in itself! Temperature regularly trotters around sub zero and goes as low as -20 degrees on tolling nights. Be informed and pack accordingly. Sweater, warmers, comforters, jackets, thermals, muffler, socks (extra pair), covered shoe: you need all of them. You can buy from Kargil town as well. I was not sure if the market would be open and bought stuff at a premium price from Bangalore.
Please do not treat Kargil as a night halt. This is, firstly, not proper justice done to the region. Secondly you will miss out of some of the finest "hidden gems" of India which may not be so hidden in coming years!
Also read: Eating our heart out on a Ramadan foodwalk at Zakaria Street!
Stay Safe in Kargil
Staying safe in Kargil is easy. Wear modest clothes, not just because the place is home to conservative Shia Muslim community but also it is brutal cold and the wind pierce through skin. Build a boundary while interacting with locals that can not be easily stepped in. Stay indoors after sundown. You are good!
It can take a while for Kargil to rise past the battered past of an active war zone that raises a few eye brows at an international level. However, with the goodwill and efforts of locals and the tourist ambassadors awestruck with her aura, Kargil will regain her claim to fame. It is a steady path and the fact that the destination is absolutely safe for even an impromptu visit, adds up.
As a woman traveler traveling in a group and interacting with locals at an individual level, I found people of Kargil were welcoming and respectful. That did not necessarily arise from the prospect from a possible transaction but genuine curiosity of knowing a new human. For me, the exchange of mutual respect is indeed a travel-high. A sense of belonging prevails in the valley. Old rivers Suru and Dras affirms that and proceeds to flow in the neighbouring country!
I traveled to Kargil as a guest of Ladakh Tourism Board for the Ladakh Winter conclave, 2021. All opinions are mine.
---
This post may contain affiliate links. Please read the disclosure post. If you have liked the article, you may support it by buying using these links without any extra cost to you.
Let's stay connected on Facebook, Instagram, Twitter! You may also consider joining my mailing list. I send travel and photography related emails only once a month!