Bum la Pass is straddling the India China border where Tibet stands with all her melancholy. It is a matter of luck to have a clear sky day and arranging for a permit to be able to visit Bum La, 35 km from Tawang and take a glimpse at the celestial beauty of the high Himalayas of Northeast India! Only Indian Armed forces stand in guard protecting the border and 101 sacred glacial lakes. In this blog, I recount the thrilling journey to Bum La, the no man's land!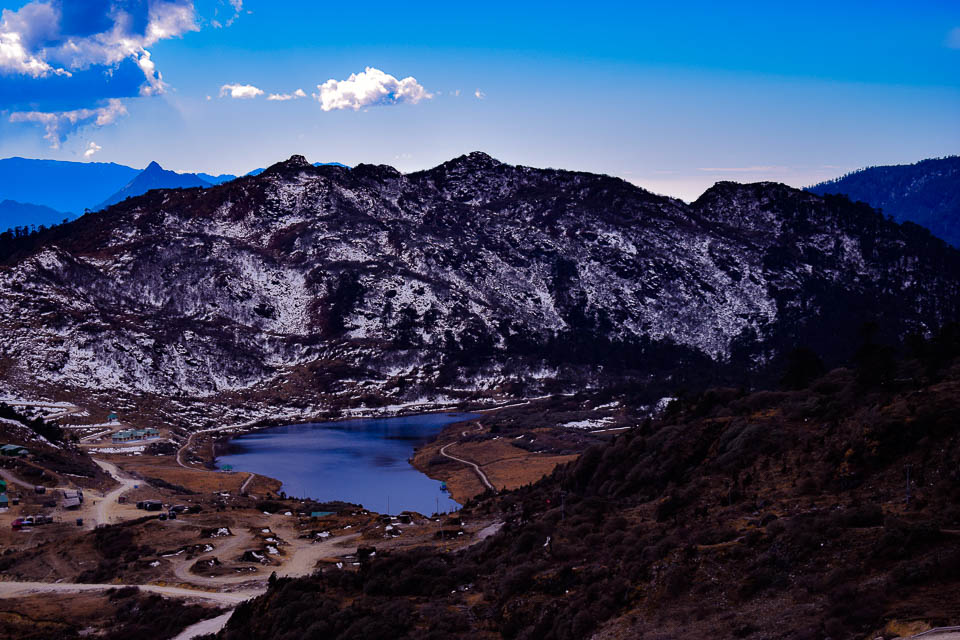 A shining Sun peeked through the thick window curtains of my hotel room as early as 6 am. I woke up to the Midas touch of that golden light! Today is our last day of stay in Tawang and supposedly the best day of the entire stretch from Guwahati to Tawang road trip! We are armed with a permit. An Arunachali driver had committed that he would come for a pick up right at 8 am. We would ascend to the top of the world, a sweeping elevation of 15000 ft!
Bum la is also the closest I can ever make it to the forbidden kingdom with an Indian passport.
S makes it a point to take bath in lukewarm water, fighting the biting cold of the Himalayas. I prefer to do my business at night, like I do in the comforting weather of Bengaluru of Indian peninsula. However, in every honesty I skipped for the past couple of days, truth be told.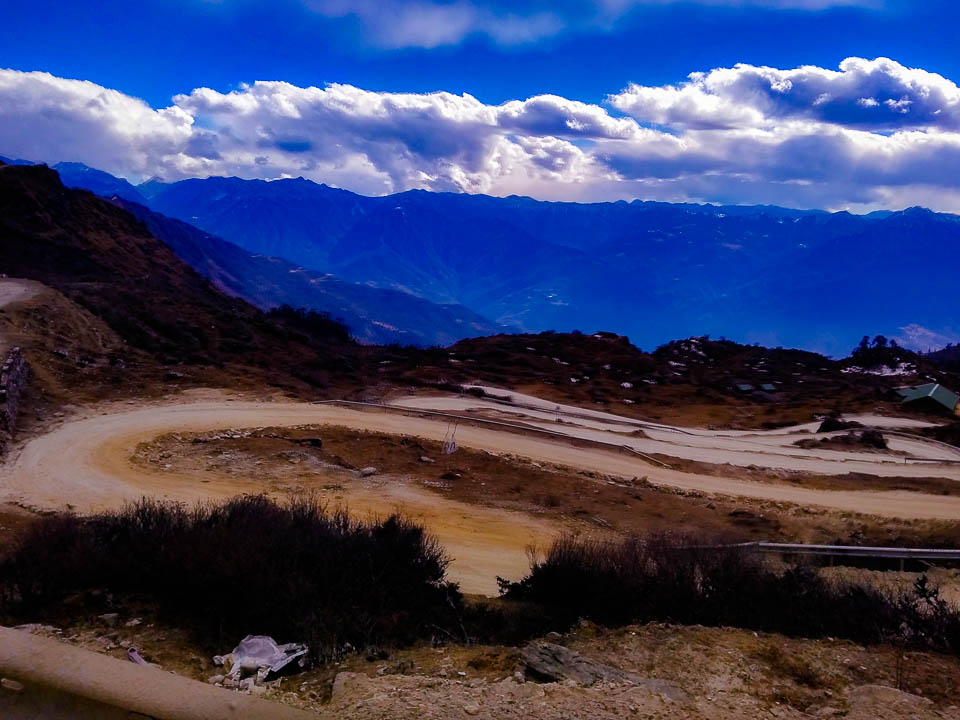 Also read: Things to know before planning a trip to Tawang!
I open my phone. Network in Tawang is scant and only provided by benevolent mobile operators. I see a friend proposing a trip to Africa later in the year. I look at the sky out there. Today is going to be a big day!
By 8 am, we were waiting outside the hotel reception, our stomach full with a crispy breakfast of luchi and cholar dal. A car, a red tata sumo with Arunachali plate will come to pick us up. Arunachali Plate is the key word here since Bum la can not be accessed with cars from other states.
Setting the influence of climate aside, visiting Bum La requires a handful of paperwork and hiring a local car. Everyday, a limited number of tourist vehicles are allowed to ascend to the top of Bum la border. They keep a close check on weather and issue permits for the next day. It may so happen you can not make it to Bum la on the first day however they issue a permit for the next day. Which is why i suggest at least 3 days in Tawang is a must.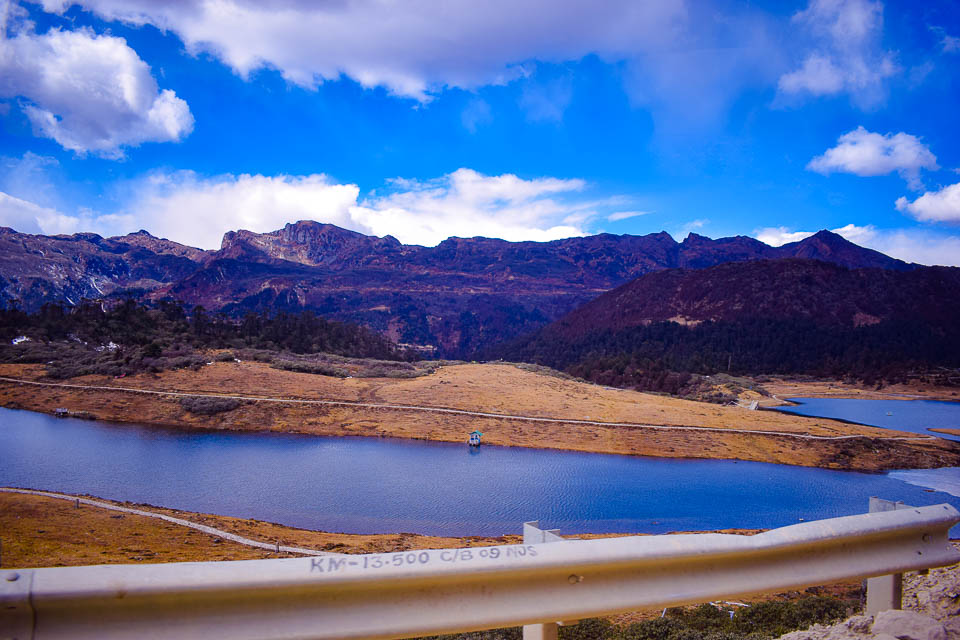 Also read: How to procure an ILP for Arunachal Pradesh as an Indian?
Provision of permit is to monitor the fragile ecology of the mountains and control in case disaster strikes. We provided a few hundred bucks and an ID card to the hotel reception the day before and they said they would arrange the permit and a car for us. We agreed. A day's rent for the tata sumo was INR 5000, half of which was shared by two men who joined us on the trip.
The road to Bum la is treacherous. In fact, in many parts, the trail is basically a dirt road. The arid vistas, ice cold shrills of wind, invisible dirt trail and a menacing emptiness come together to gulp you down. The road (for the lack of a better word to address that trail) is braved by war tanks and army troops to patrol and venture further, where civilians are not allowed.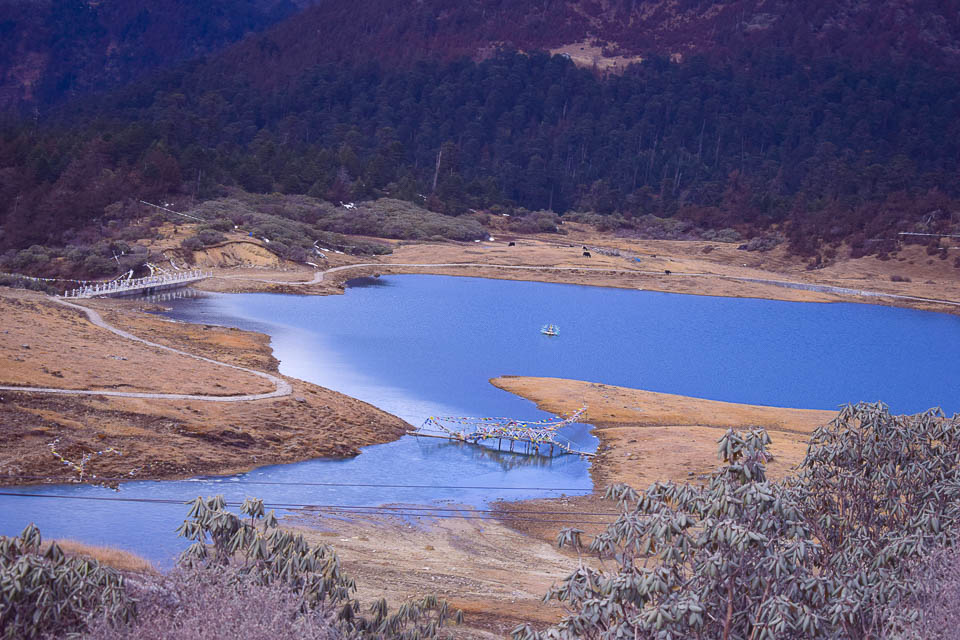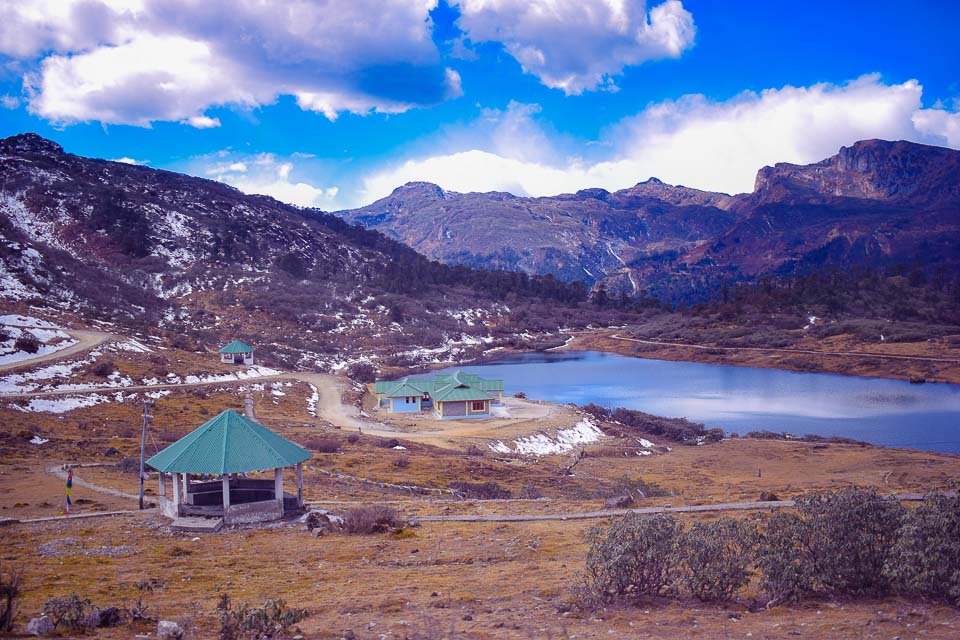 Also read: How to plan a trip to Goa for a weekend?
By Bum La, we are referring to a journey till the Maitristall, the friendship zone, between India and China. Pebbles inscribed with Om Manipadme Hum are heaped up at a place, beyond which the tract takes you to China. Besides, you will come across several glacial lakes. Legends say there are 101 sacred lakes. I saw at least 10 and will not be surprised if there are more.
I was reading Dalai lama's dramatic escape from the homeland Tibet in the face of Chinese invasion of the forbidden Kingdom. The spiritual and religious leader of a substantial population of Tibetan Buddhist community, Dalai Lama dressed up as a commoner and escaped Potala palace as the Red Dragon hissed at its shoulders. Ensued a long and arduous journey, mostly partaken in the dark of night along the ancient passes (la means pass in local language) and perilous ridges. Bum la was an obvious part of the descent down to Bomdila, India, where the Dalai Lama sought political asylum to our country.
Bum la is a part of that melancholic journey, the lost freedom and aspiration of an entire community. In many monasteries of Tawang, I saw murals and graffitis demanding. "Free Tibet!" In a world dominated with nuclear power, the voice of dissent must live lest we forget this legacy.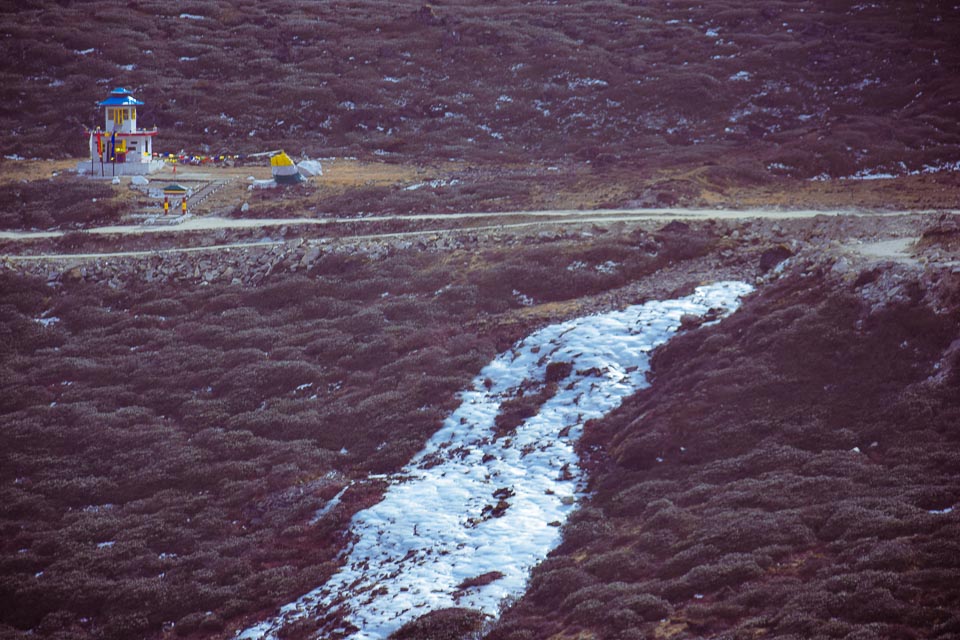 Anyway, I digress. It was well past 8 am and the driver was nowhere within the realm of my waitful gaze. Other tourists who had breakfast with us eventually settled in their respective cars and started towards Bum la. Under our watchful eyes, those cars deported one by one.
I called up the driver. Many times. Finally he turned up. His smile was an apology. His car had a flat tire. I made a poker face. With a flat tire, we are supposed to drive past the craggy hills? We are going further up Se la pass. Is this even possible, sir?
Regardless, he asked us to board the car and parked it by a chicken shop after a while. His mechanic friends gave him a hand and he busied in fixing the tire. Time was not friendly though. It was already half past 10. With the sun awashed Tawang valley at a distance, at the heart of which sits the Giant Buddha statue, I look and start worrying. Can we make it?
The good old tata Sumo picked up its sheen in an hour and before we knew it, we were swinging from one side to another as the car ascended through the hairpin bends of the mountain! The stunning landscape. The alpine forests. The floating clouds against a stark contrast of azure sky. Not a living soul as far as my eyes could spot, except for a few yaks. The yaks had a red mark stamped at their ear. I assume they are domesticated by the Brokpa tribesmen.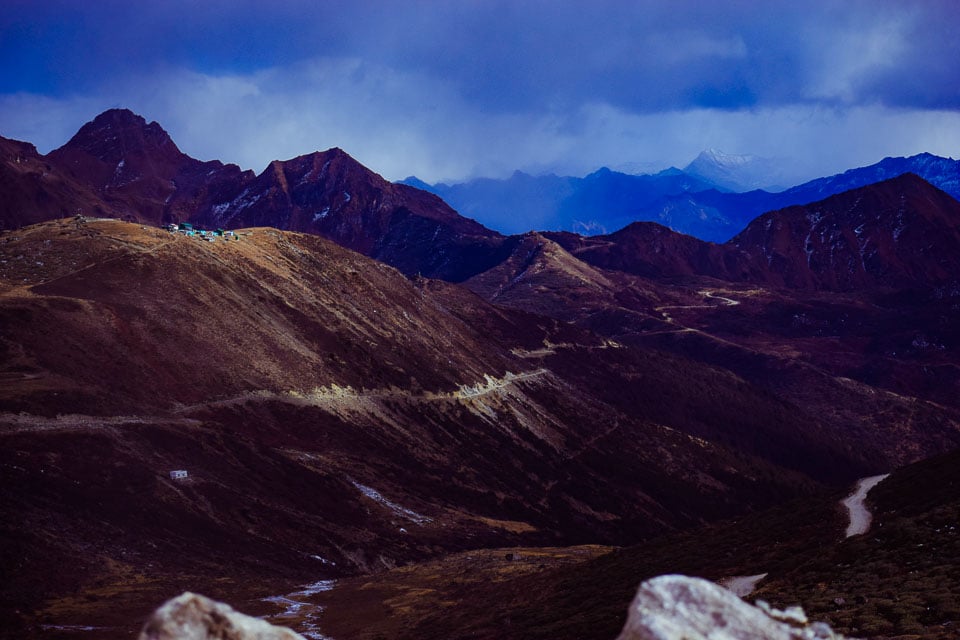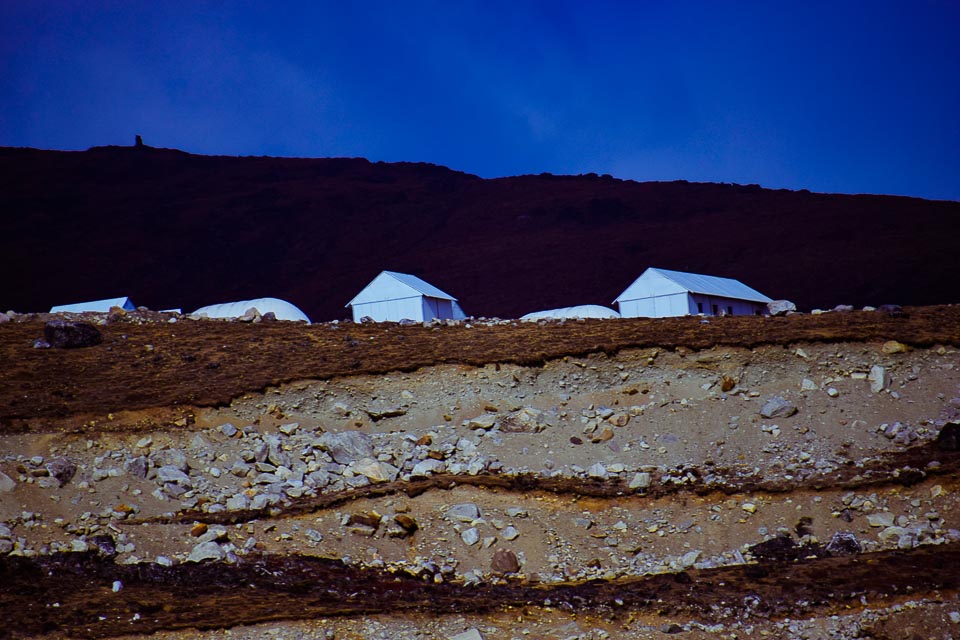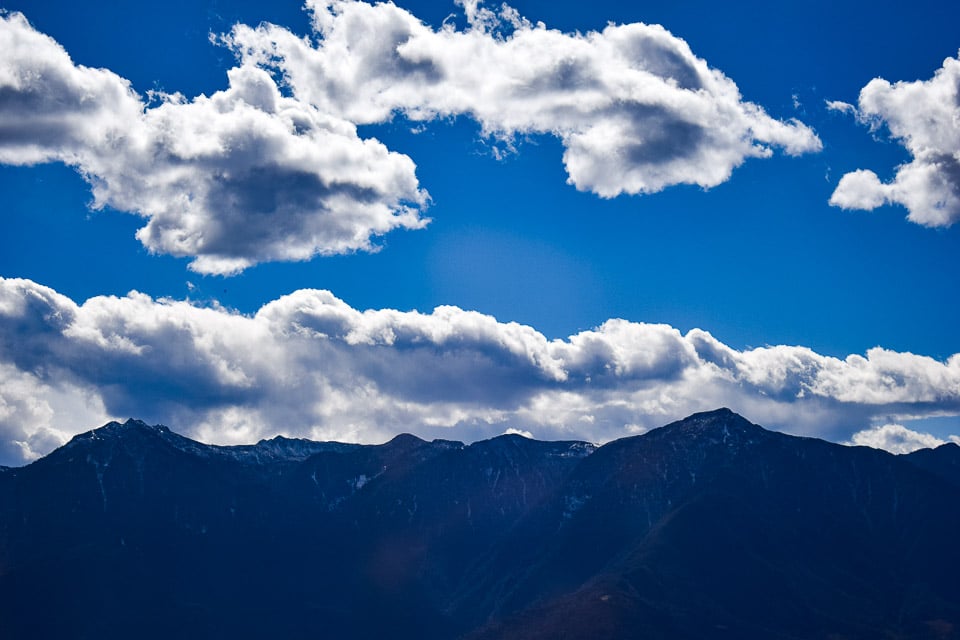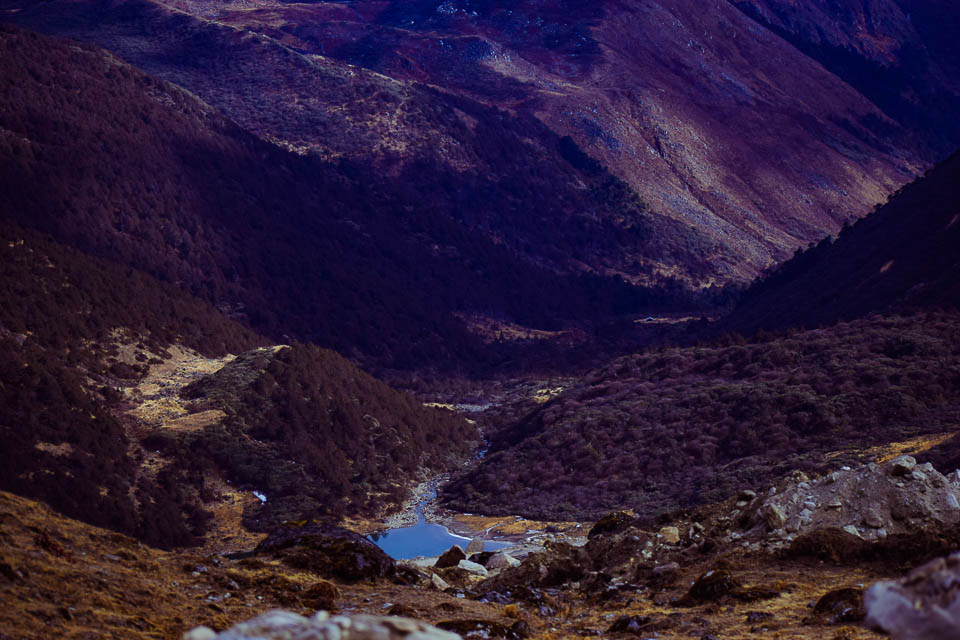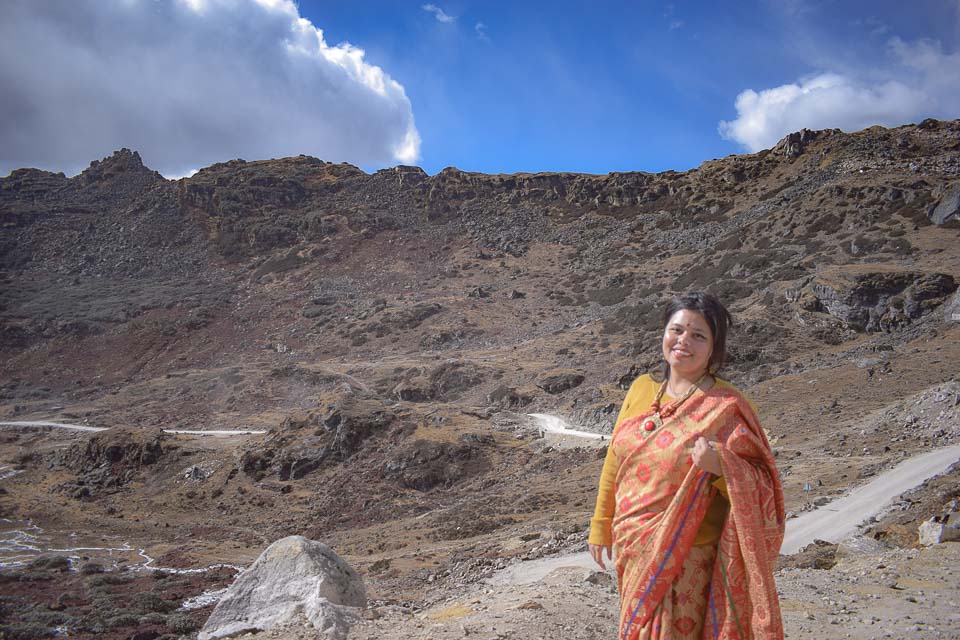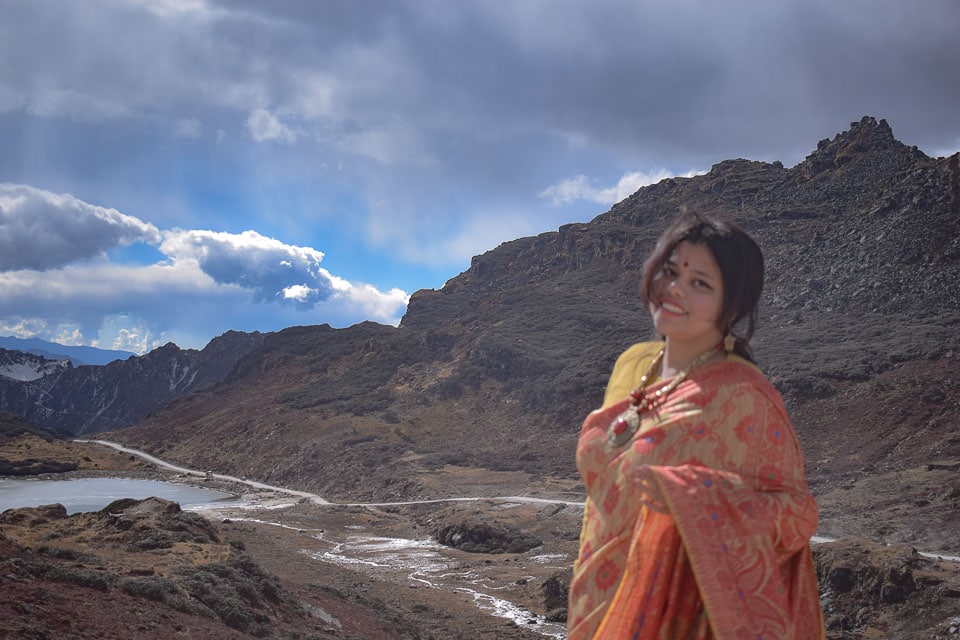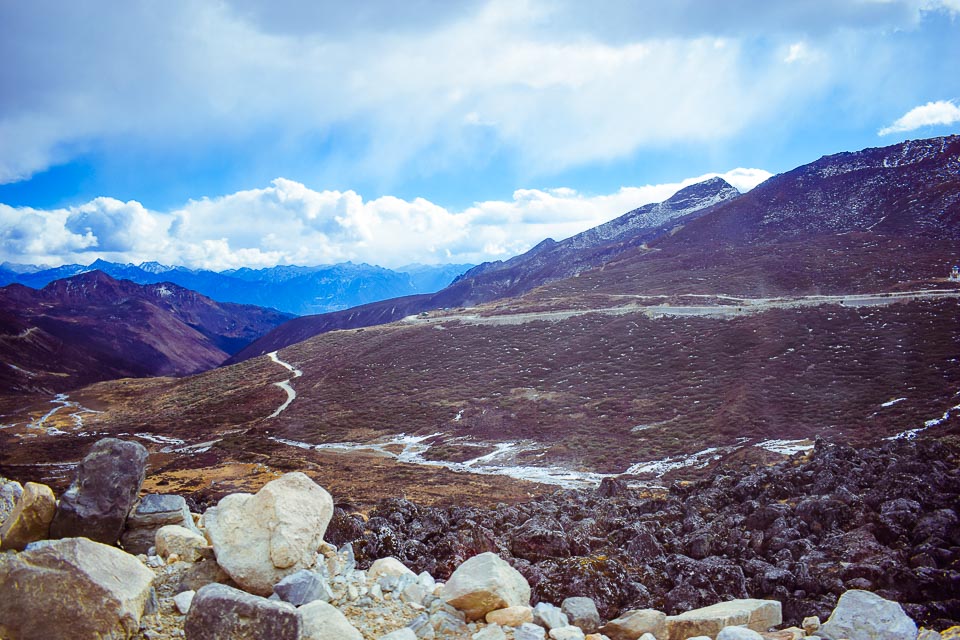 Also read: Traversing Sela Pass, Tawang
I wanted to stop everywhere for a picture. EVERYWHERE. This is precisely the reason you must start early. I mean apart from pressing weather concerns.
However, we were told we have to make it to the Bum la border first. They close it down after a certain time. On the way back we can frolic around the rest of it. "We thought we had time!" The cars that started early morning were already on the way back.
Several thin streams of glacial tracts crossed the road. Together they give birth to Tawang Chu (Tawang river) which eventually bolsters Bramhaputra's flow.
Bum la was a strange place! At least 10 indian army men, dressed in heavy boots and woollen, stood at the Maitristall. They showed us around the border. This is an actual border. A step on the other side and I am in China! I actually stepped on the paved cemented road that connects the two superpowers of South Asia. I took a few steps ahead before everyone shouted at the back, "Golli Mar Dega!" They will shoot you.
They will kill me. My heart hurts as I write this. Why? What have I done? How am I a threat to them? Why would they shoot me?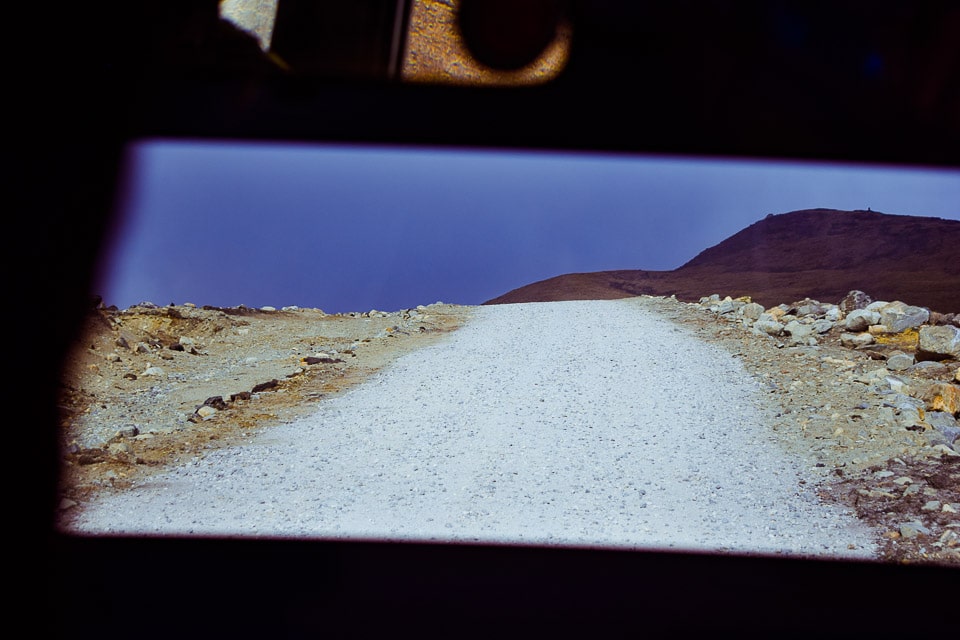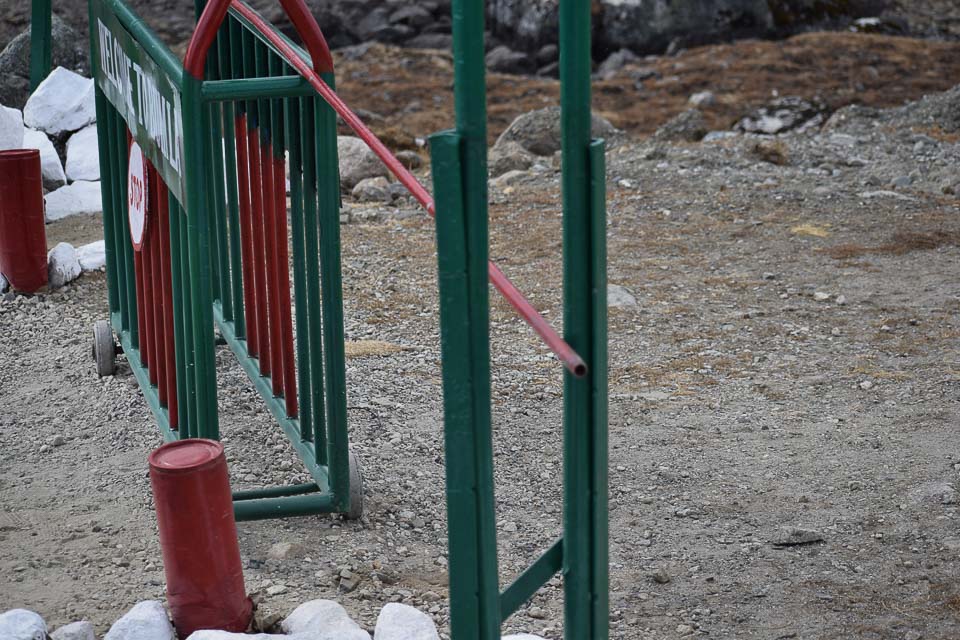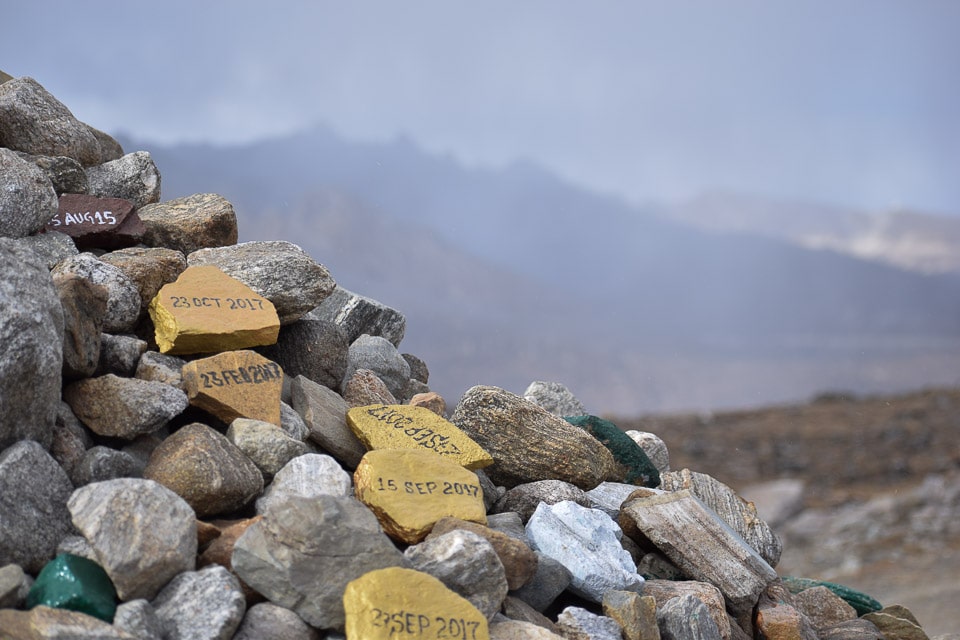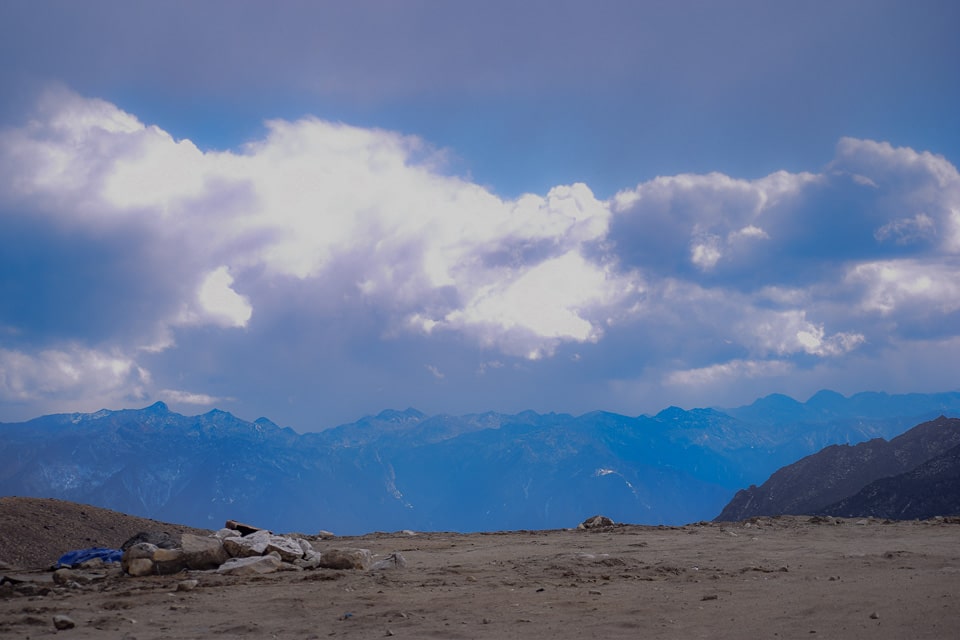 Also read: Beautiful beaches in Goa
At a distance stood a dome. That is the Chinese checkpoint. An armed soldier stands there, hidden from our visible range, behind the shadow of an assault rifle (or what is that armous? I have no knowledge in gun business).
"Do civilians from china come here, like we do?"
"Nay. We only spotted a girl here. A tribal girl. A goat herder." said the army man.
He showed us the place where the Chinese and Indian soldiers sometimes celebrate and invite each other on social exchanges. They understand Hindi, like our army can speak a few Chinese words. Not just Ni Hao. Under the magic realism of thriving diplomacy, movie nights are not exactly a far fetched idea. They call it the Border personnel Meeting (BPM). But feast fights are more likely to occur. Feast fights, not gun fights. I thought we humans ceded that practice but what do I know of the art of war?
The army said this is Maitristall. Fights are rare here. But it can happen. Which is why I can not step in beyond the border at the no man's land. My eyes disbelieved that blatant inhumanness. The army man smiled, "Okay you will be fine, we are here."
"We are here!" A man stands in knee deep snow wearing high boots and heavy jackets, reminiscing about his home and paddy fields in Bihar and warning frivolous commoners against an impending shootout from the other side. The Othering of Others! Doklam was far fetched from here, near Bhutan.
I could not stop asking questions. The place was visibly harsh. Cold wind. Colder hearts. How does the army endure this? They are trained professionals but this felt incredibly overwhelming. I guess many whys and hows are best left unanswered through conversations.
It started to snow soon after. We entered the army observatory. A cup of warm tea awaits you here. The best cup of tea, suffice to say! We bought a few souvenirs, like magnets and photographs from the place. If you know me, you know I am not the magnet buying tourist. But at Bum la, I was ready to show support in whichever little way possible.
The snow came coupled with a little drizzle. The cloud started to look ominous. We started to descend. I saw the army men gesturing with hands that the maitristall is closed for visitors for the day. We were the last of the lot anyway.
Bum la, once a fierce battle field during the Indo-Sino war, has now opened for postal workers and trading between erstwhile Tibet and Tawang, like the shared cultural heritage that once connected the two lands unequivocally.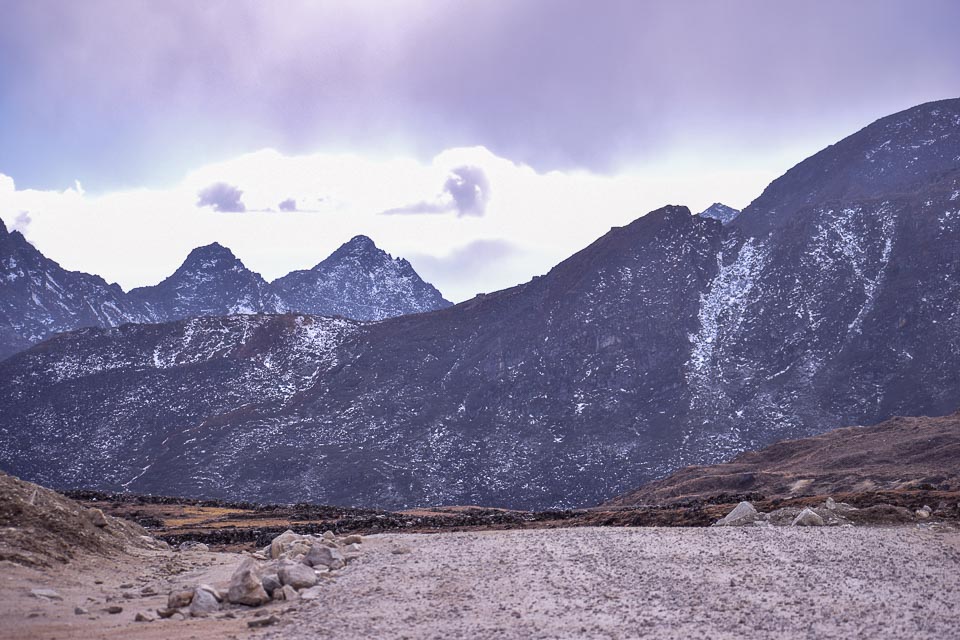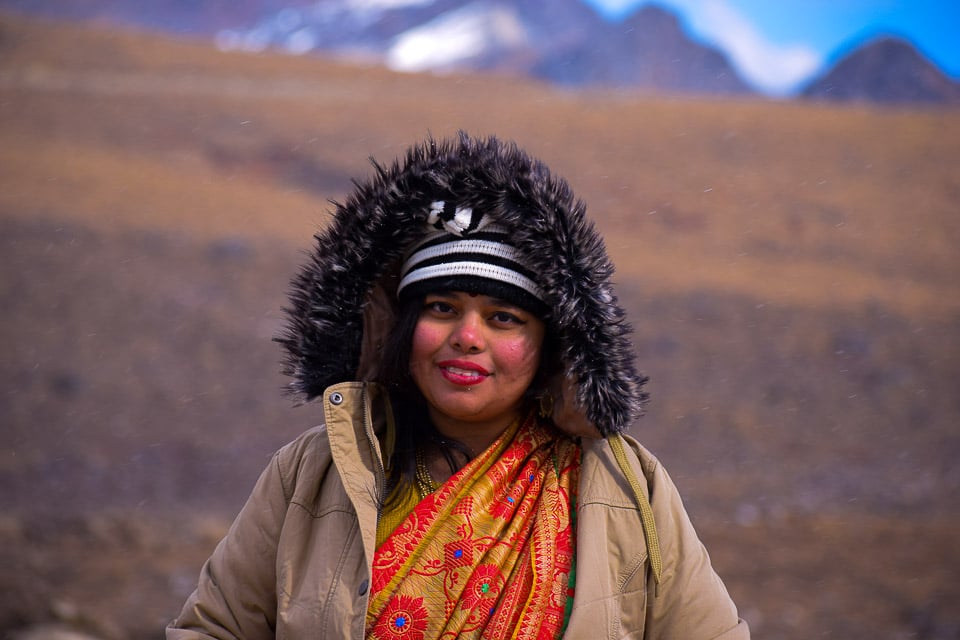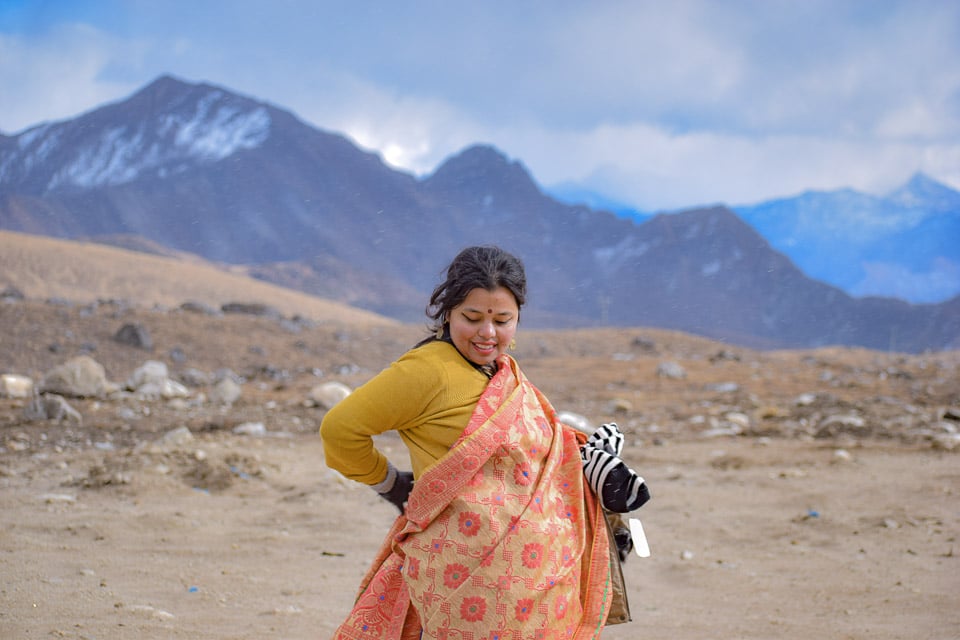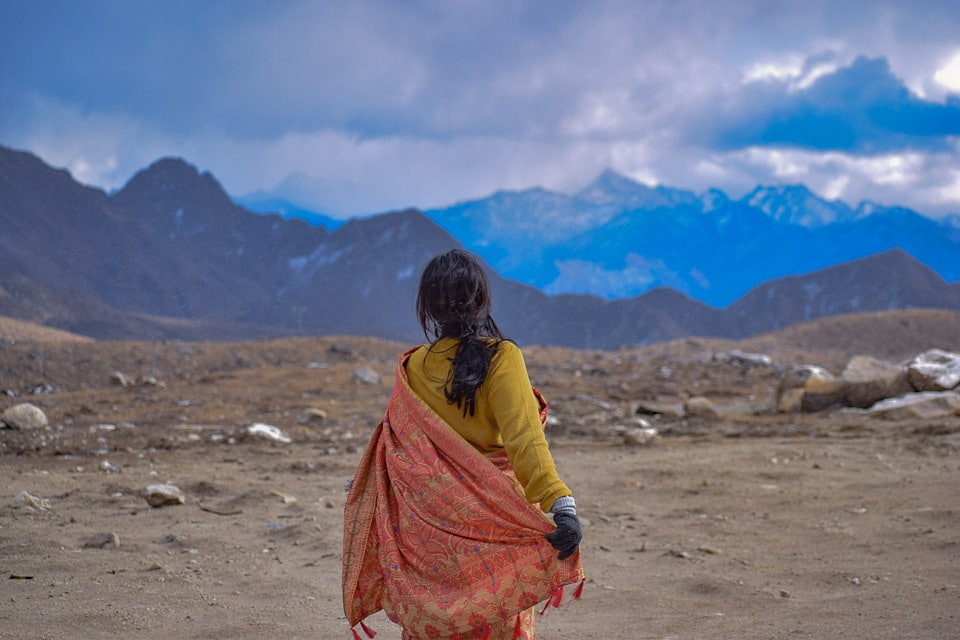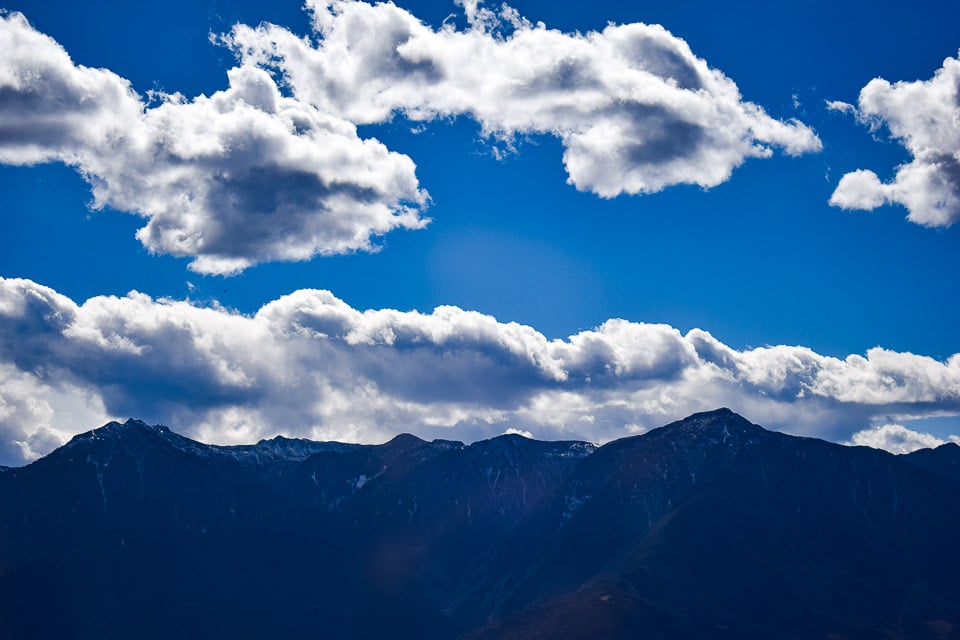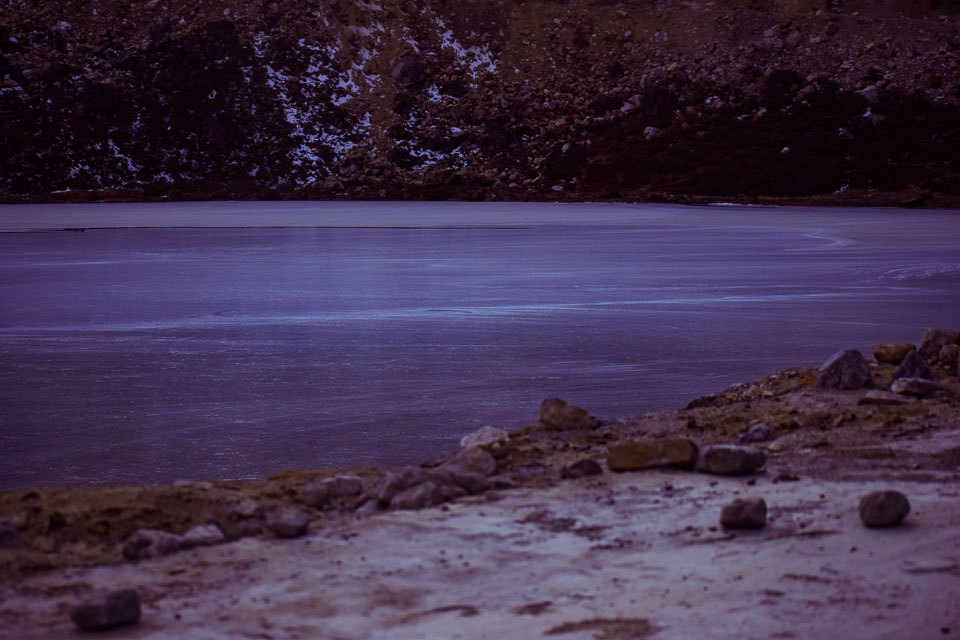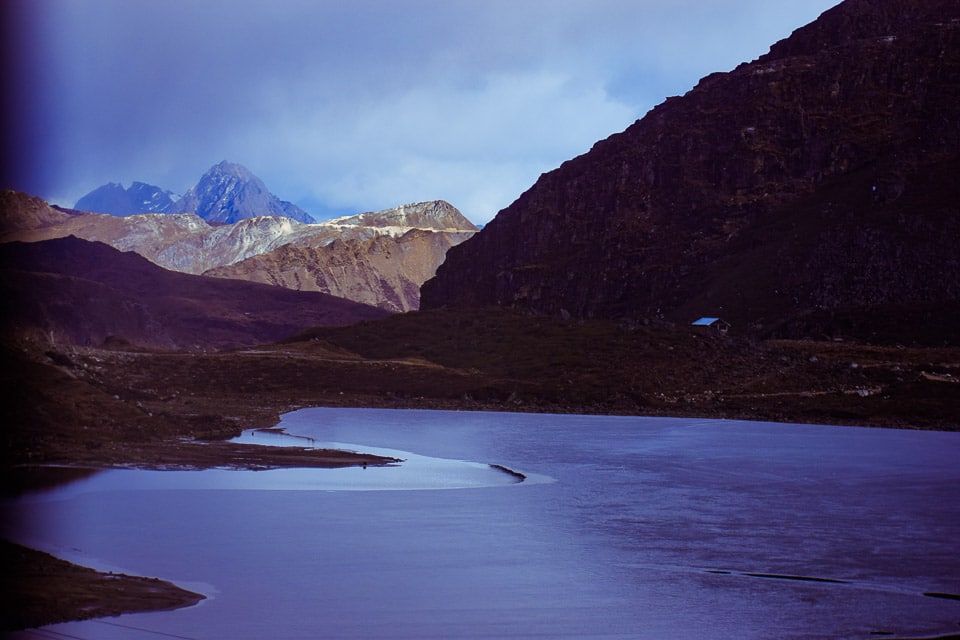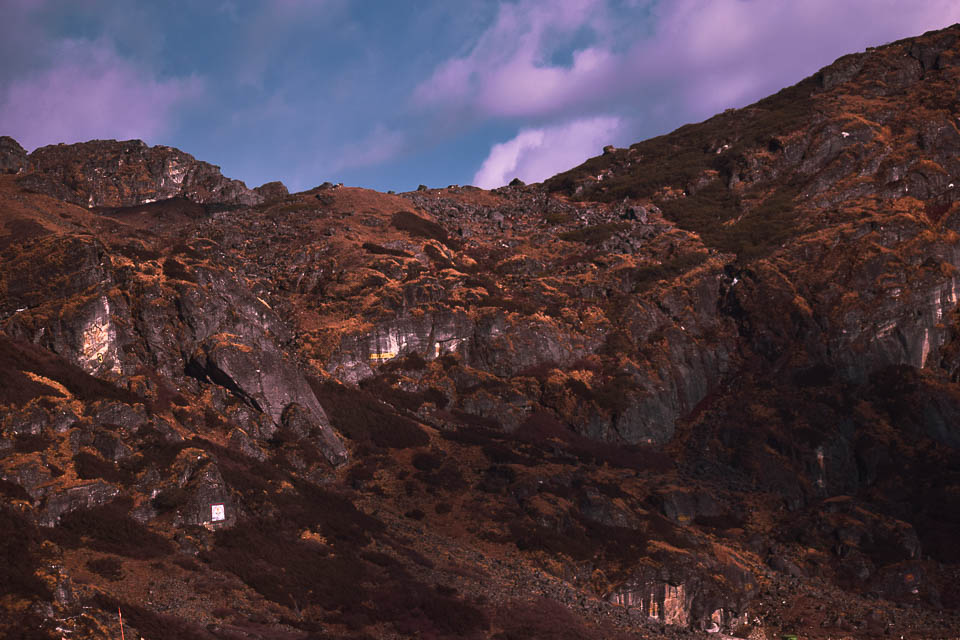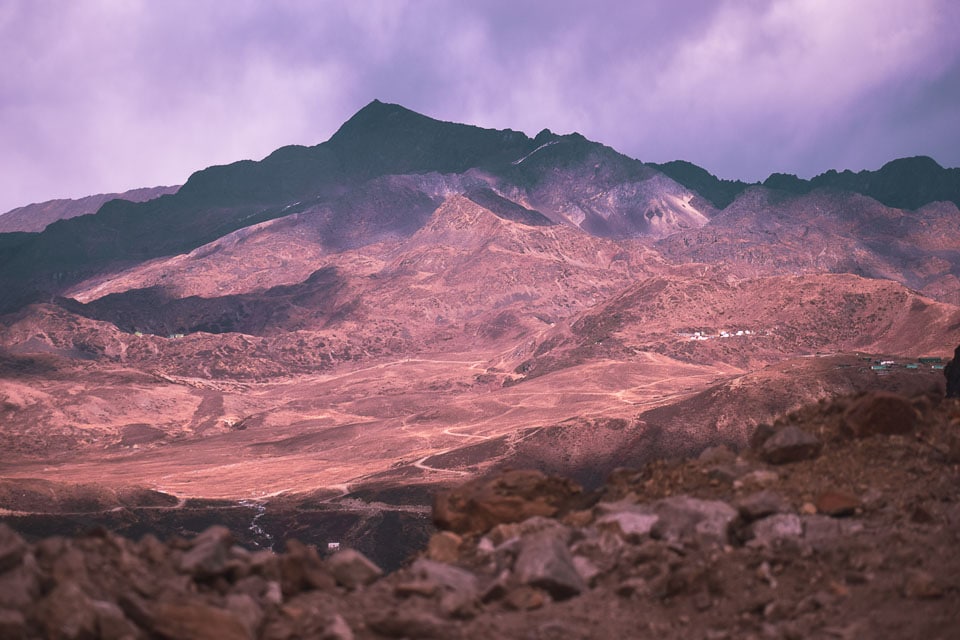 Also read: How to plan a 5 days trip to Leh?
On the way back, we stopped at the iconic Madhuri lake. In olden days, the lake had a beautiful name "Sangestar Tso". But Bollywood happened!
Like the rest of the tourism points in Bum la pass, Madhuri lake is maintained by Indian Armed Forces. A cafe sells hot bowls of maggi noodles and woolen merchandise branded by IAF. We ate maggi. We got the best pair of gloves evva (INR 70 and they do the job amazingly well).
It was December end. The winter had started to set in. A few streams making their way to the Madhuri lake were frozen already. We spent an hour or so by the lake, devouring its ethereal beauty, spotting the many migratory birds (Ruddy Shelduck).
Also read: 20+ beautiful pictures from Tawang!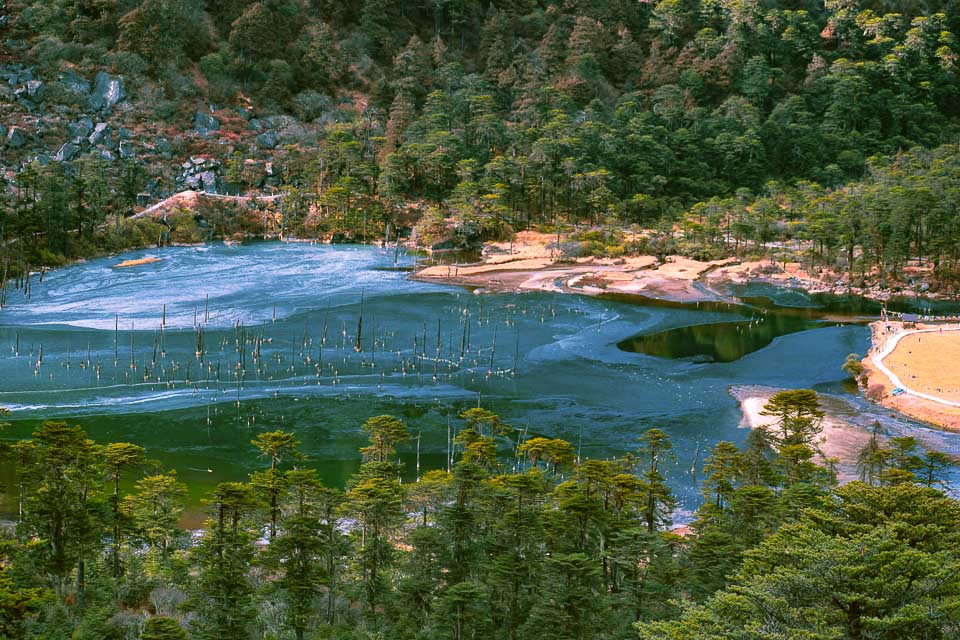 Madhuri lake was born to quaking Himalayan terrain. Its history is hidden behind the mask of time. The boulders and erect lifeless tree trunks bear testimony to time gone by. The sun rolled down by the ridge of the mountain and we were forced to leave. Not a single car anywhere to be found. I repeat, we should have started earlier. A forlorn boat was parked at the side of the lake.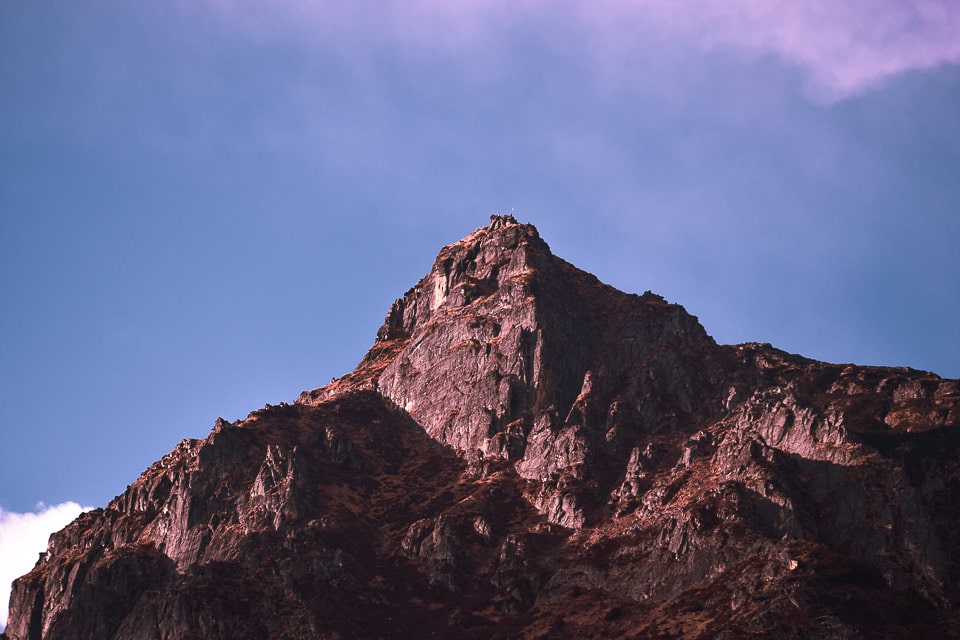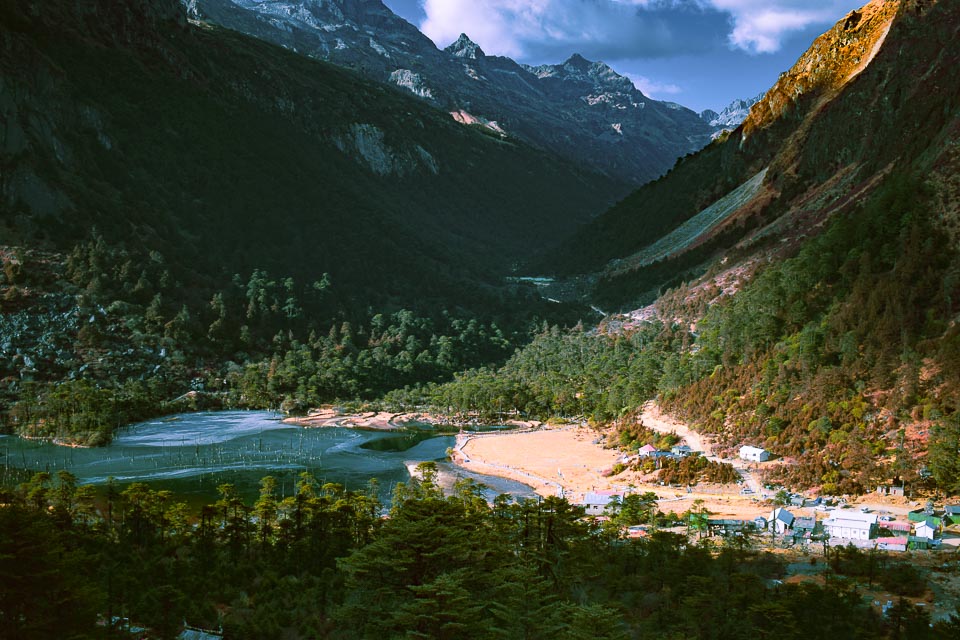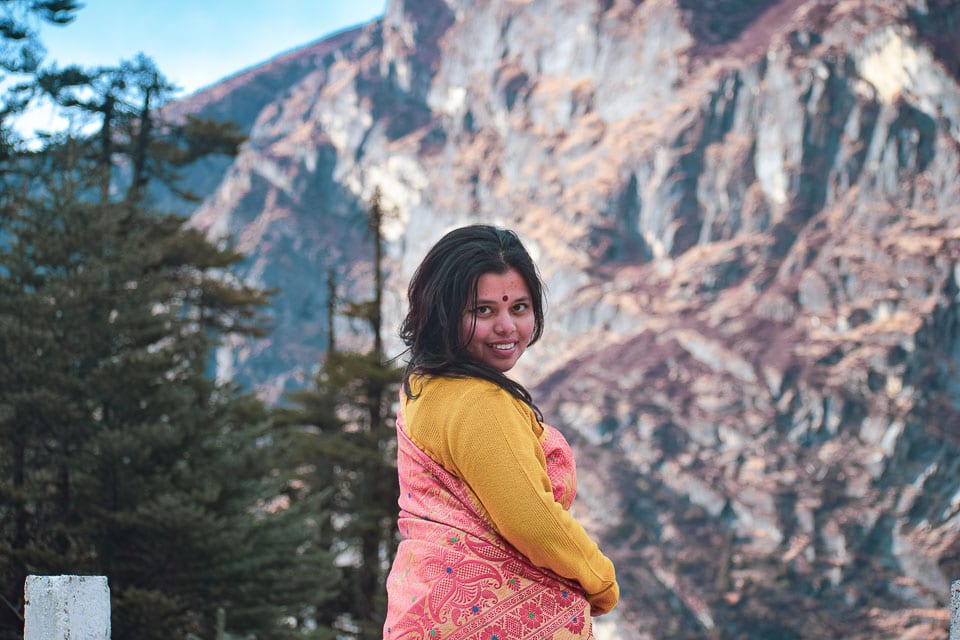 Also read: How to see the Bonedi barir Durgapuja in Kolkata?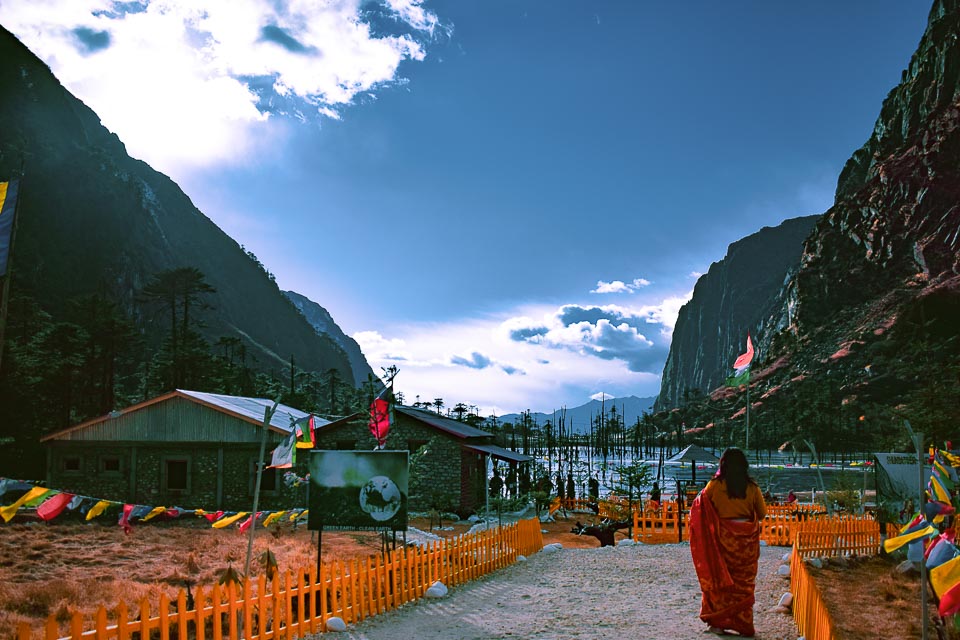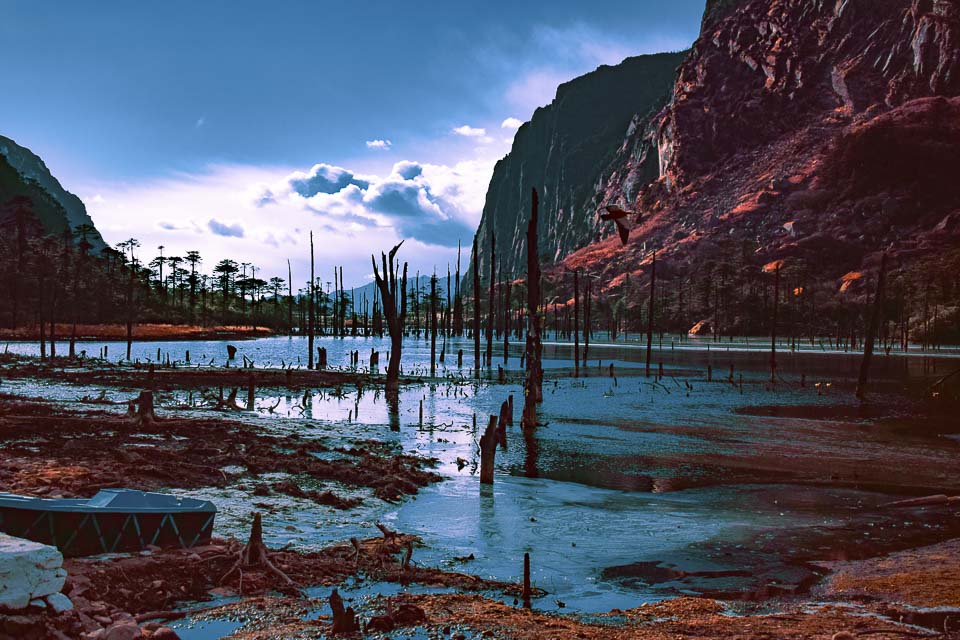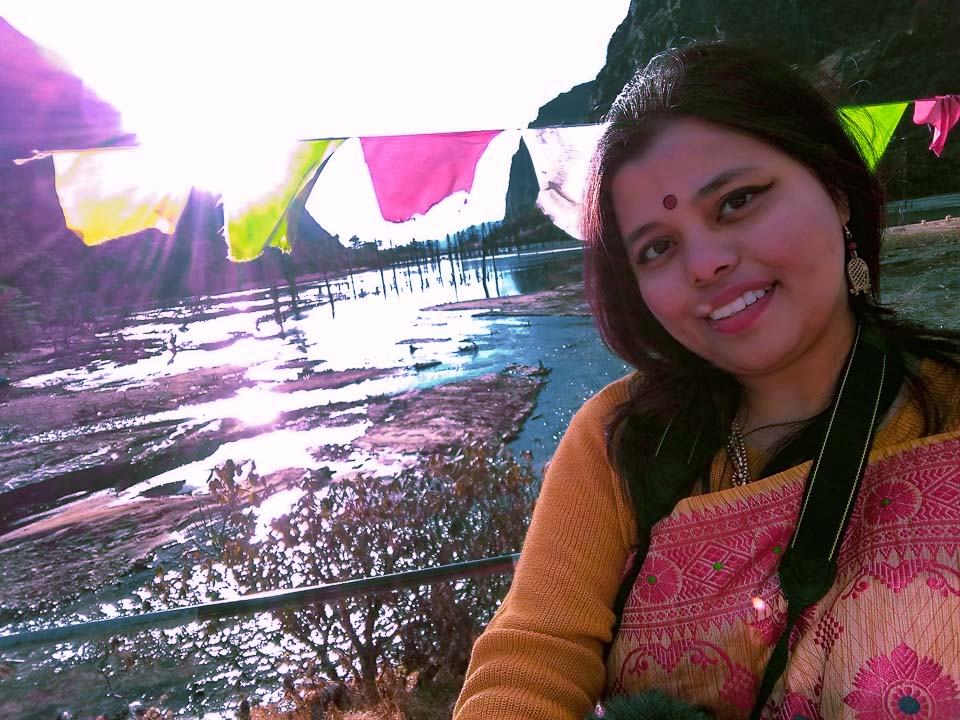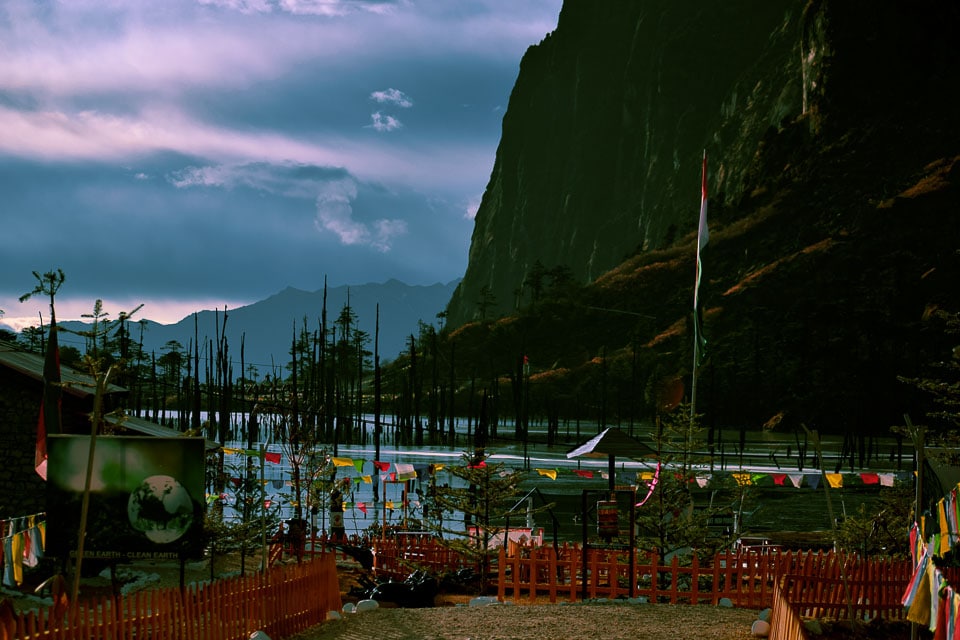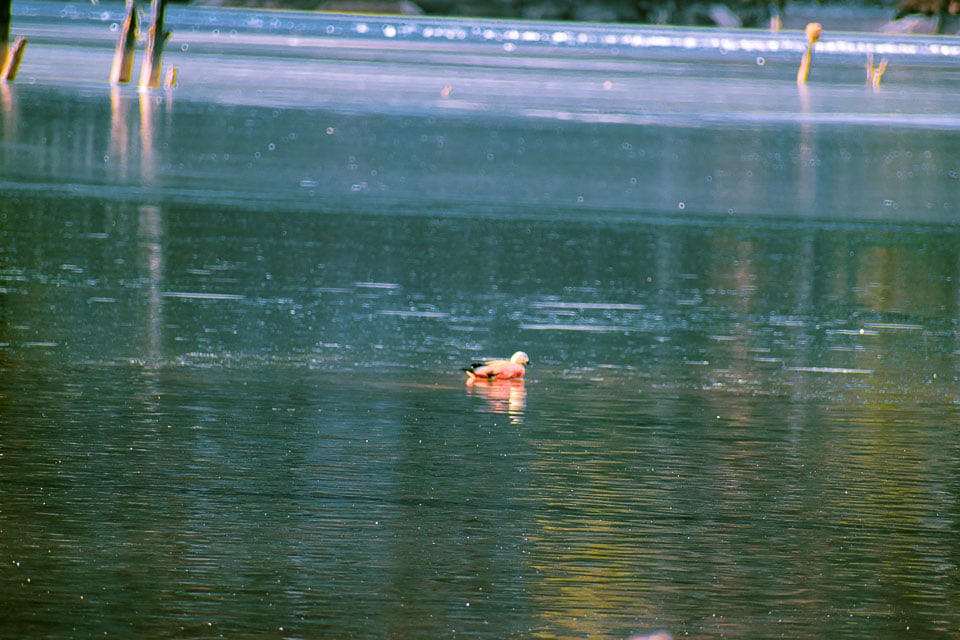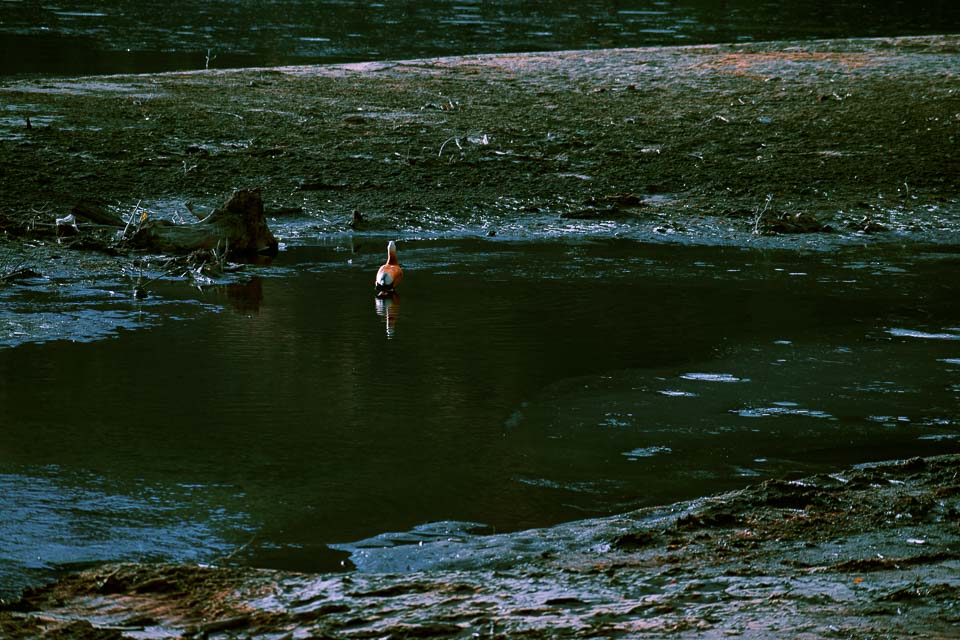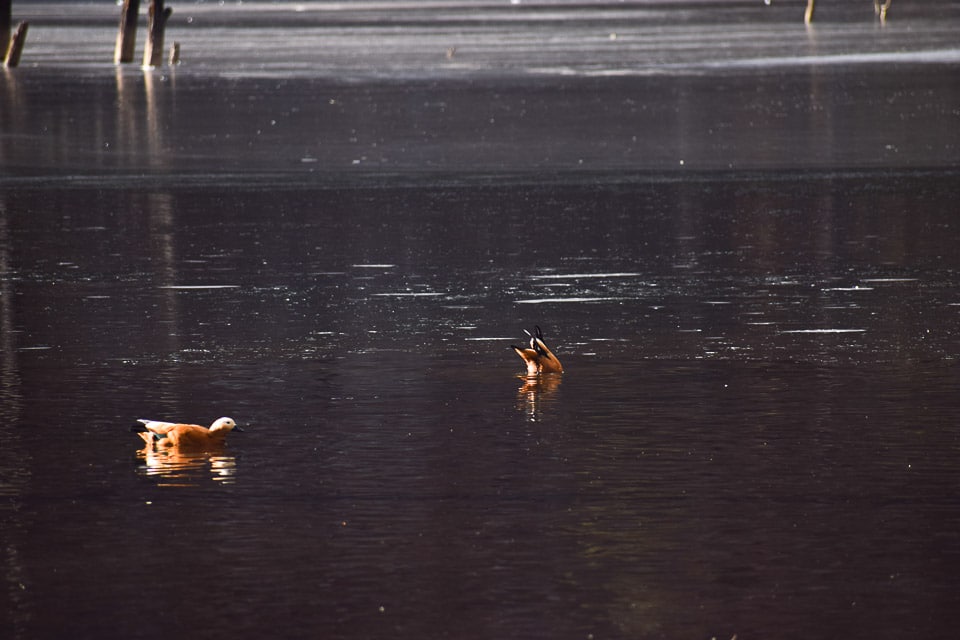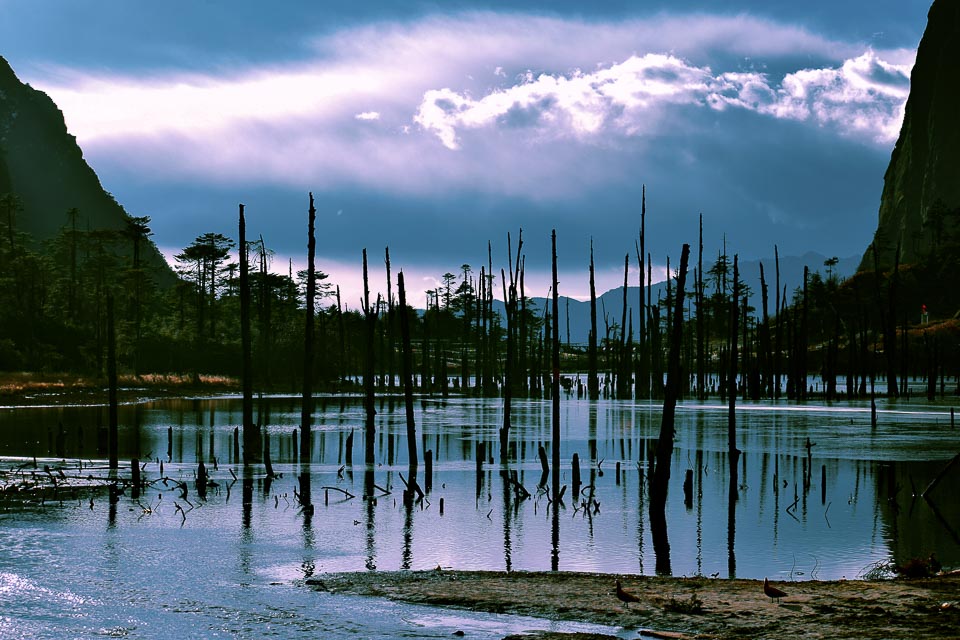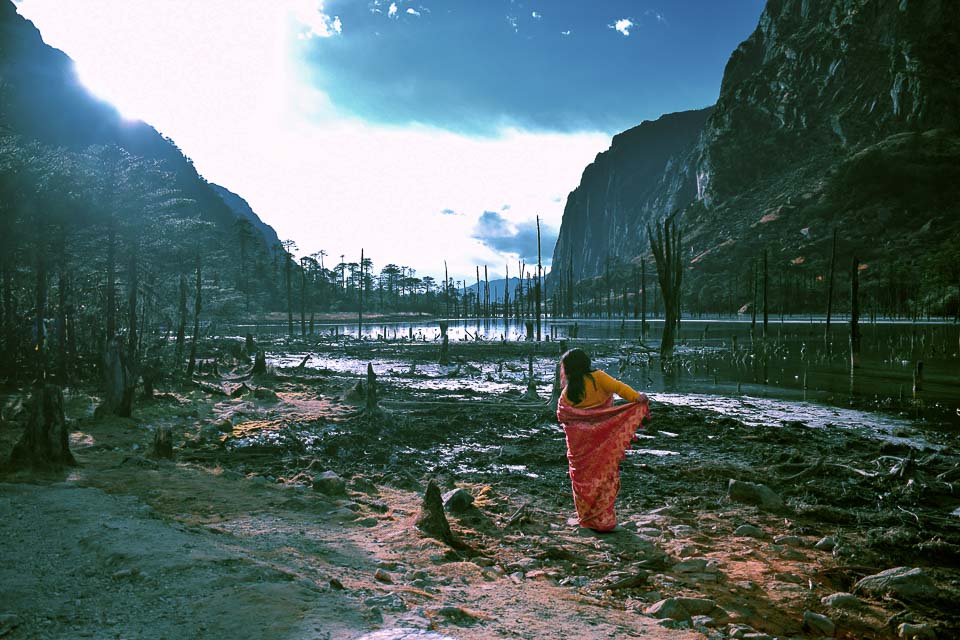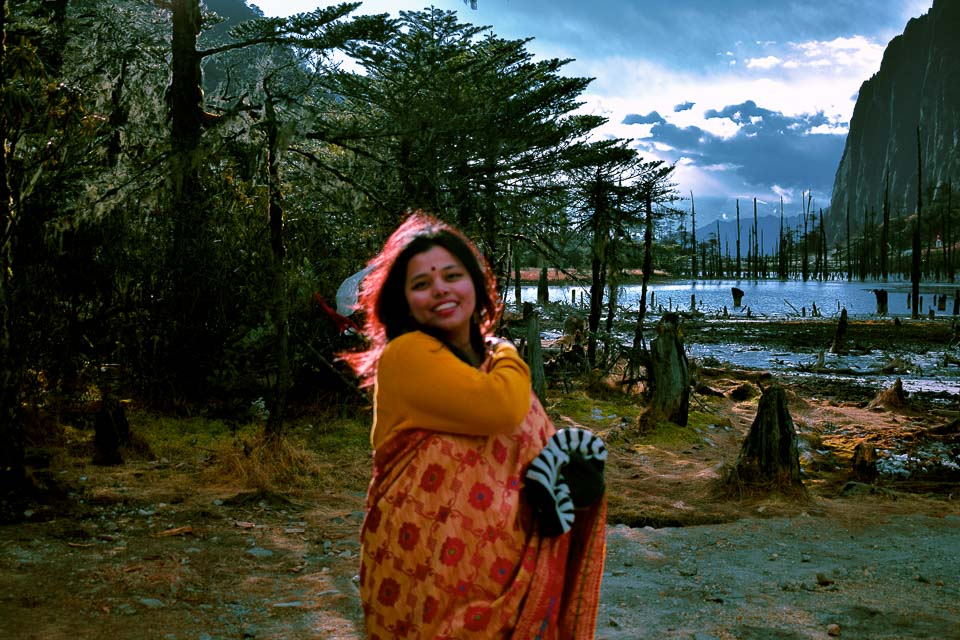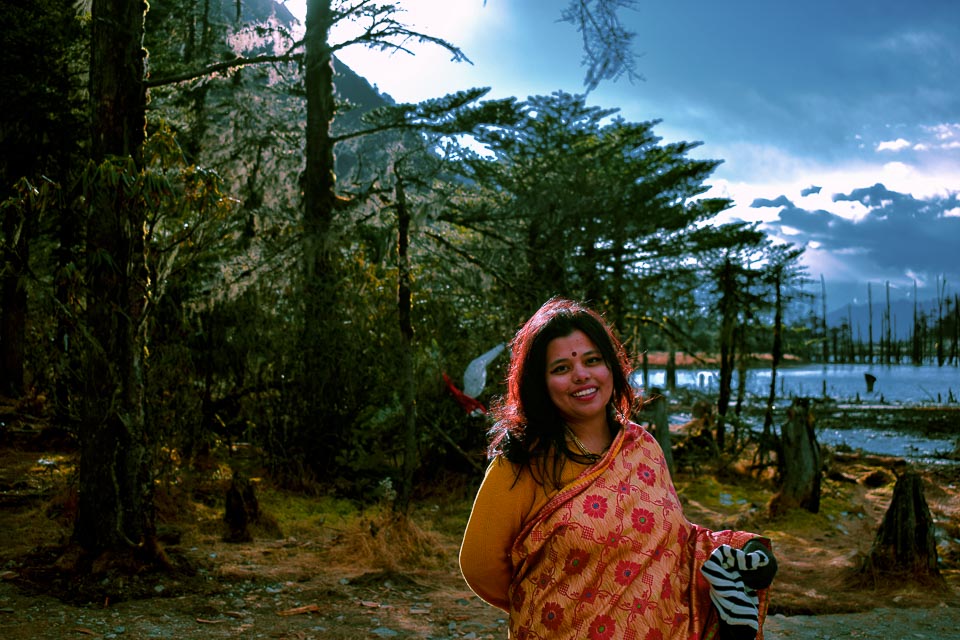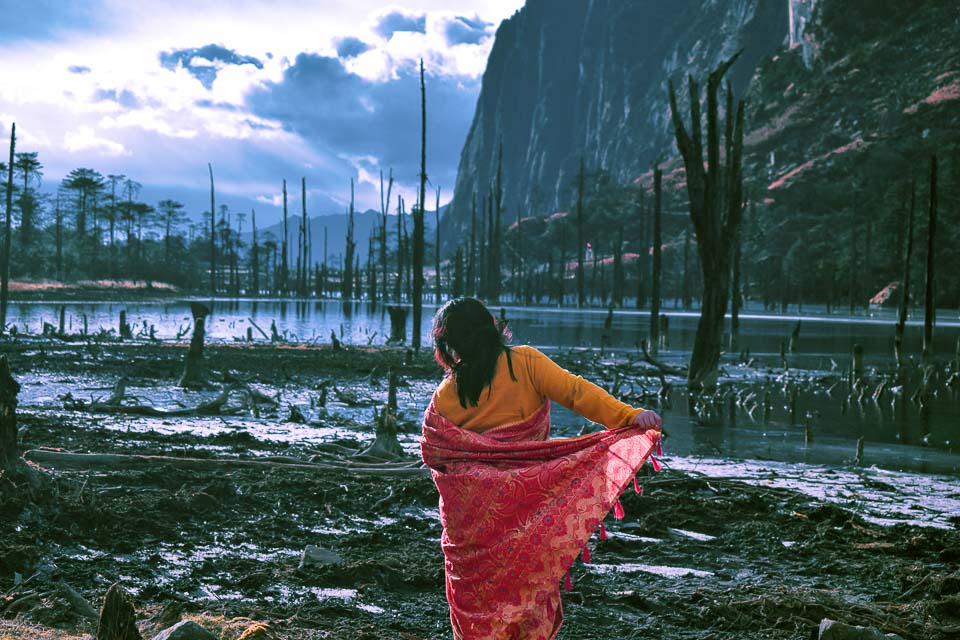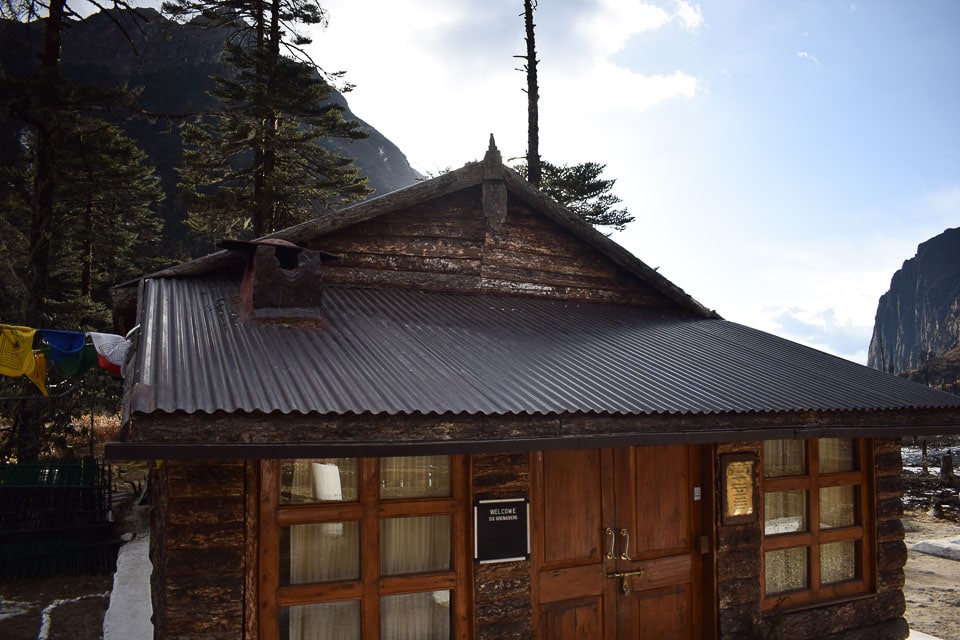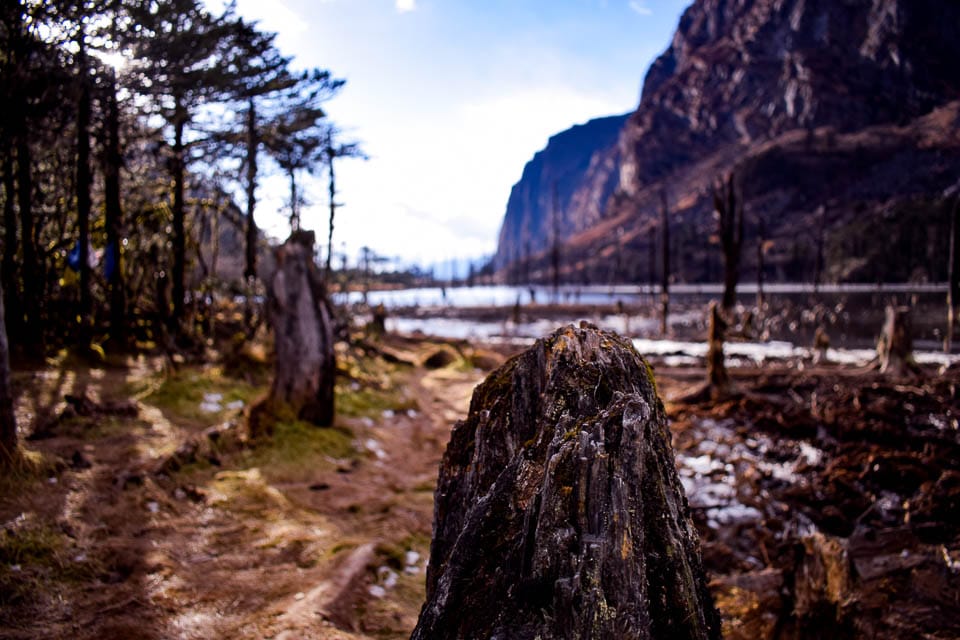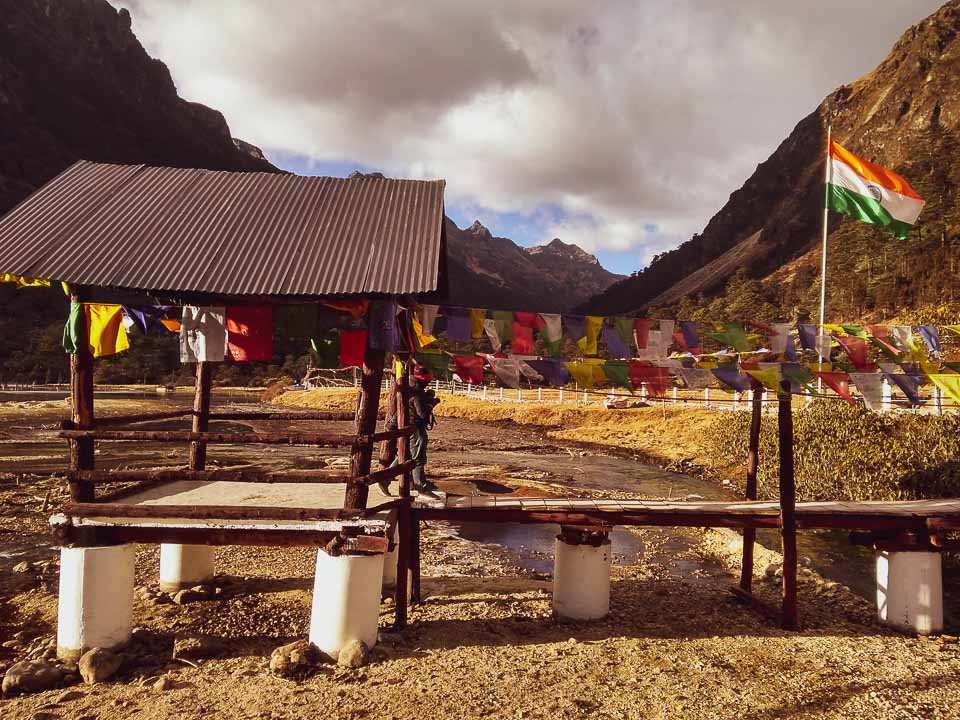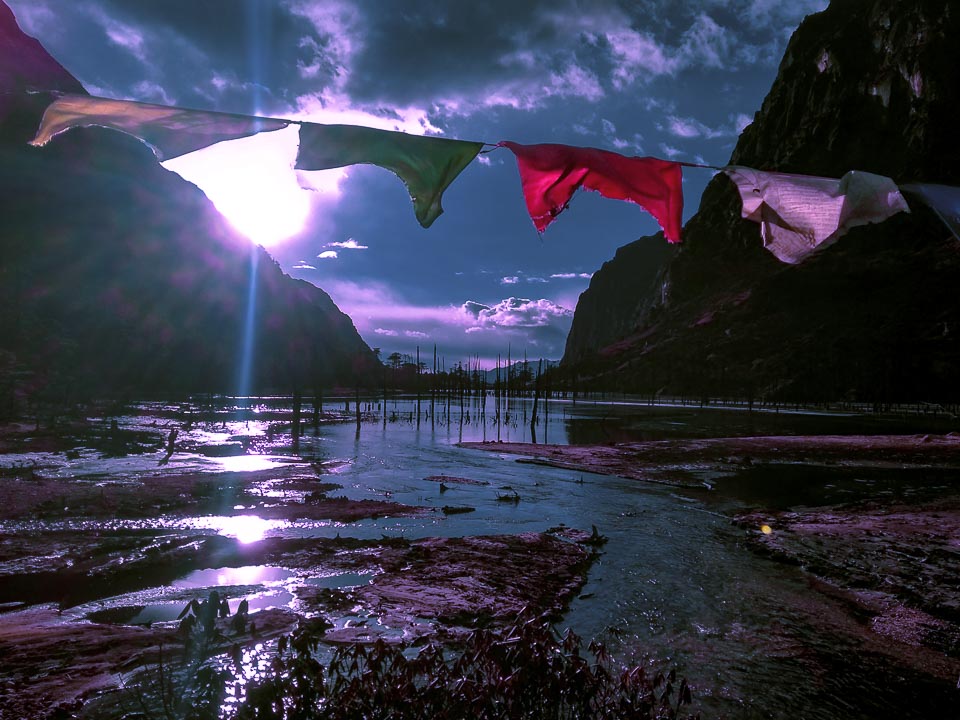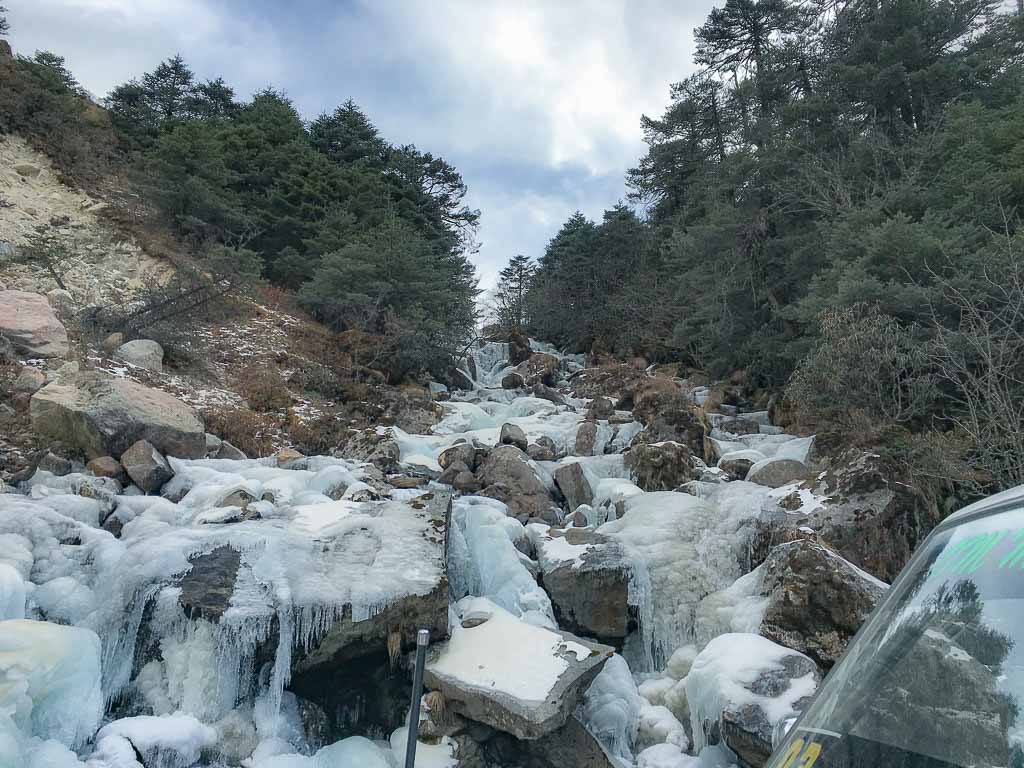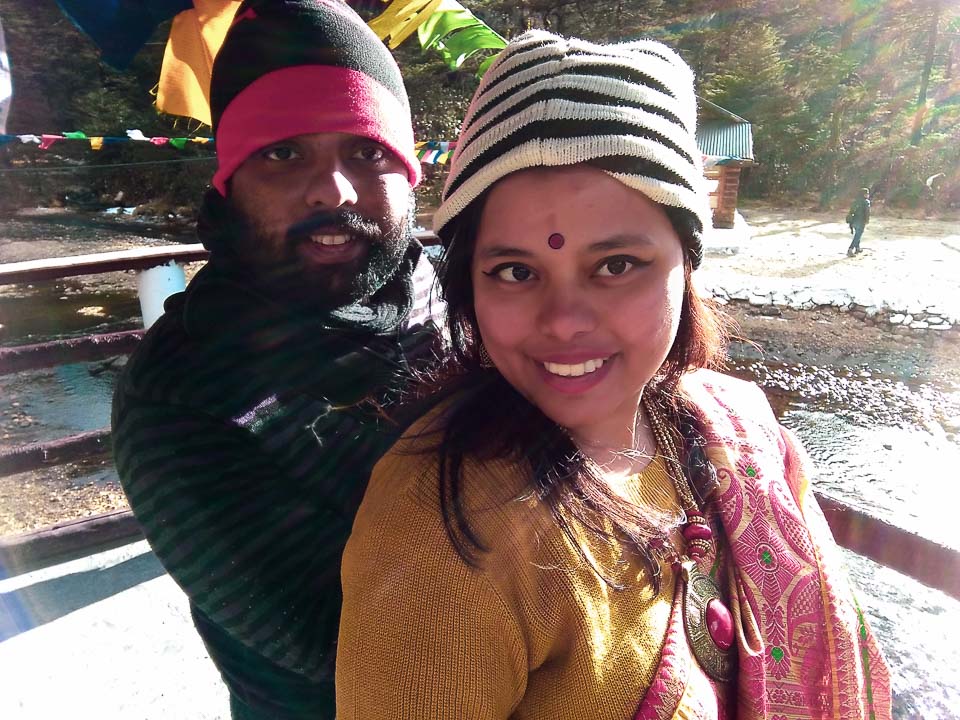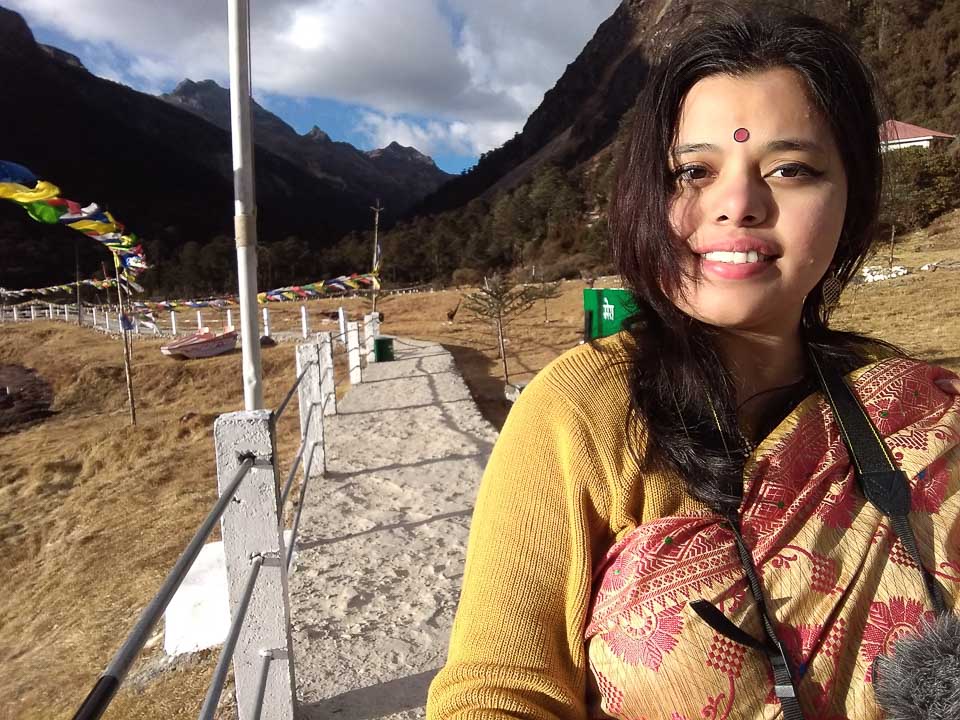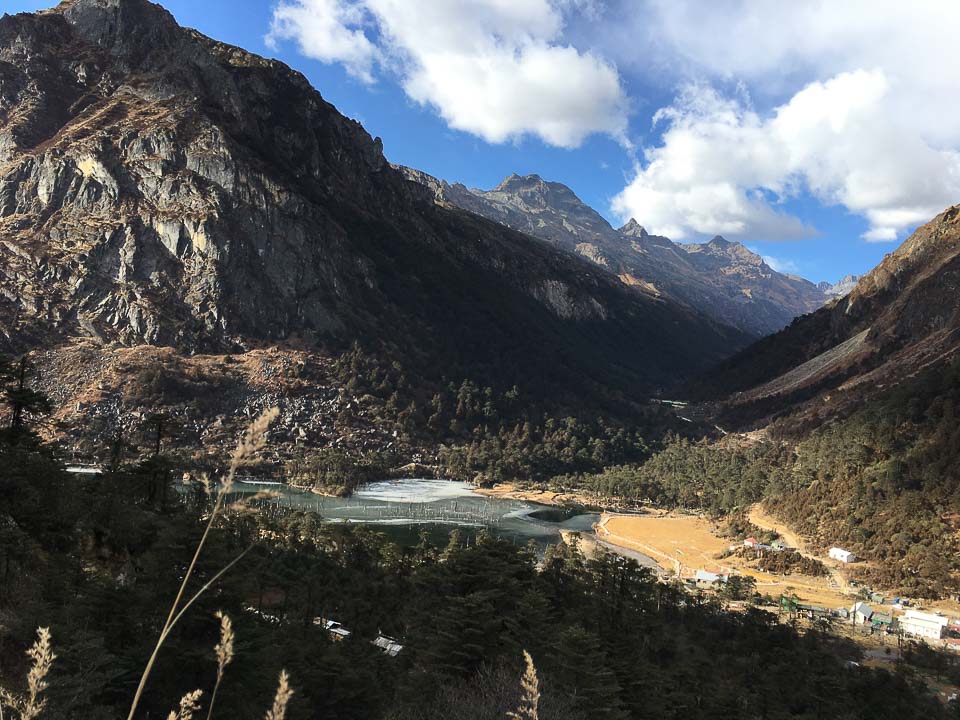 Another point you should stop while traveling to Bum La is PTSO lake. This humongous and gently azure waterbody appears as you start the climb towards Y junction. A small makeshift wooden bridge with fluttering flags stood at the heart of the lake. We could have stopped but time was racing against our will. Who would trust the perilous road ahead to climb down to Tawang valley? Bum la is located at a distance of only 35 km from Tawang town but do not judge the mountain roads with Google maps.
We started the descent. An inexplicable sunset sky unfolded in front of our eyes, painting florid red everywhere on the mountains. Too scared, I didn't even ask to stop the car for a well framed picture.
A few groups circled around a bonfire by the road. They are building a road during day time and waiting for a car to pick them up and drop them home. Women with children and men were part of the group. At a distance, I saw a man walking his yaks home. The yaks looked like ants from where I stood.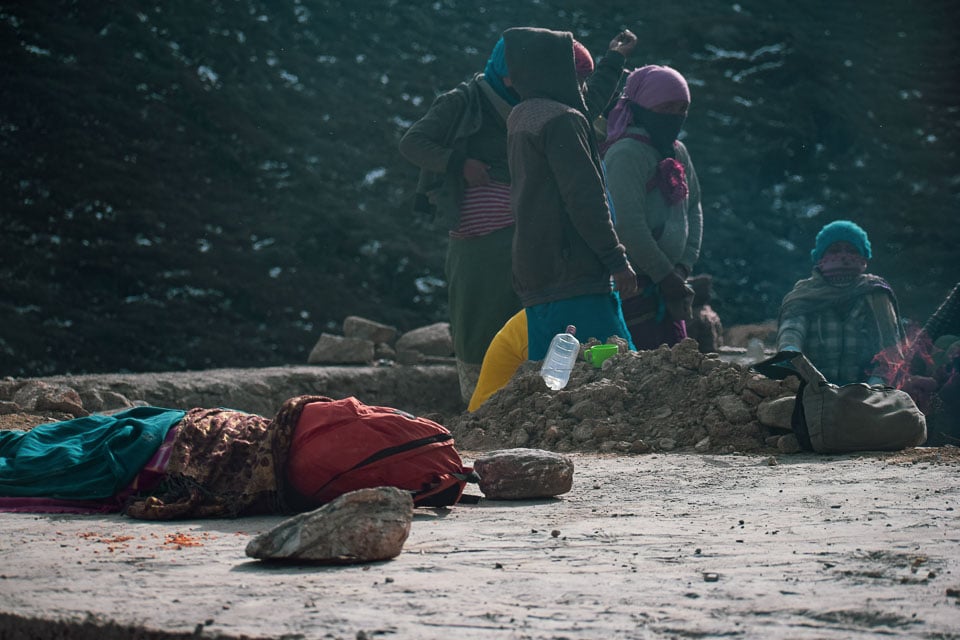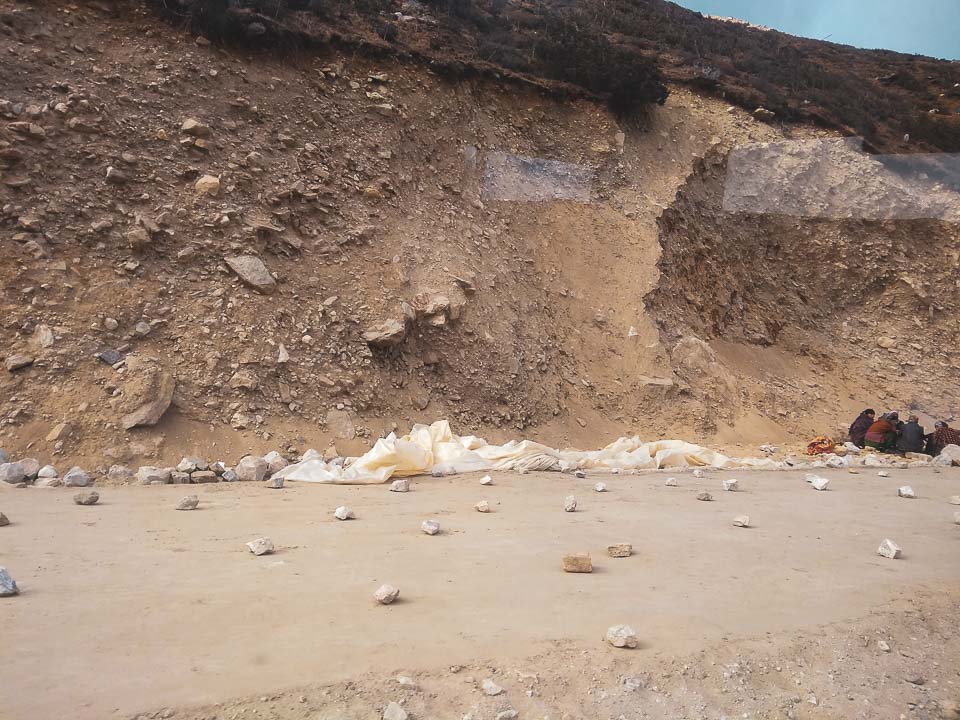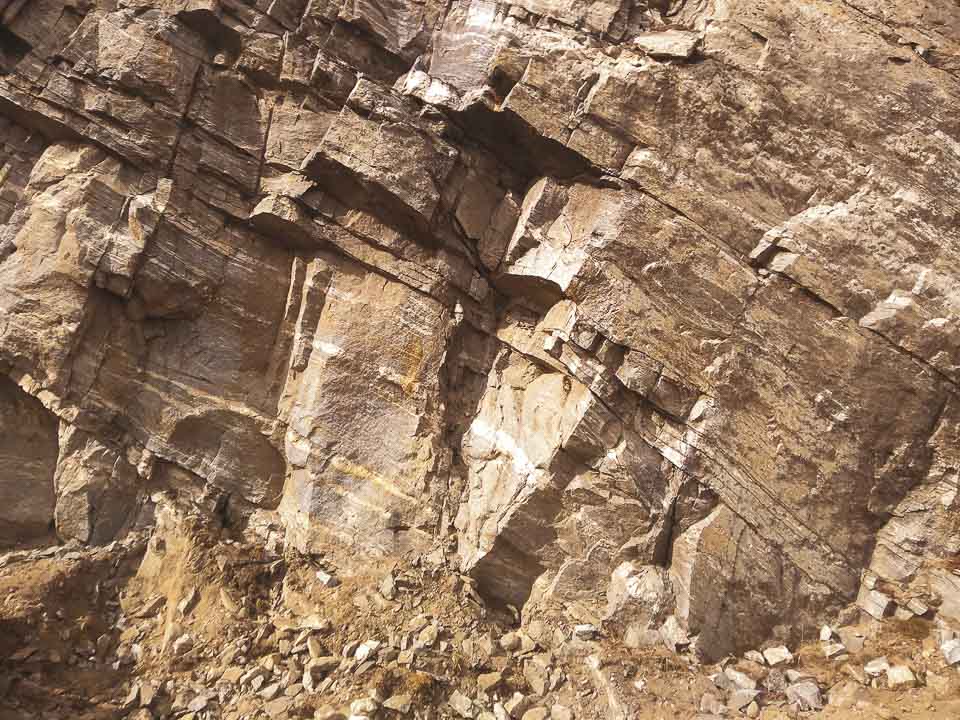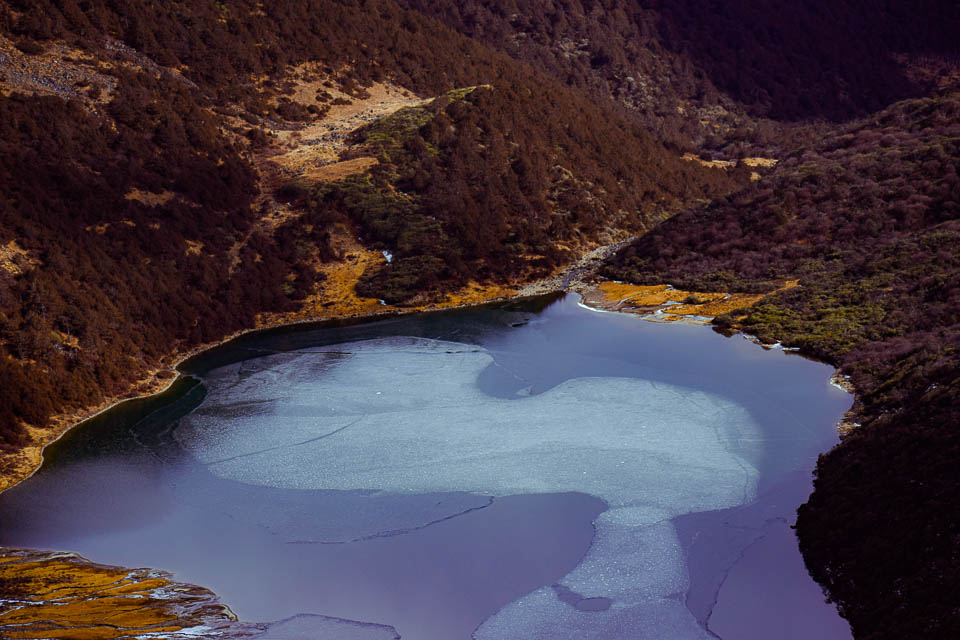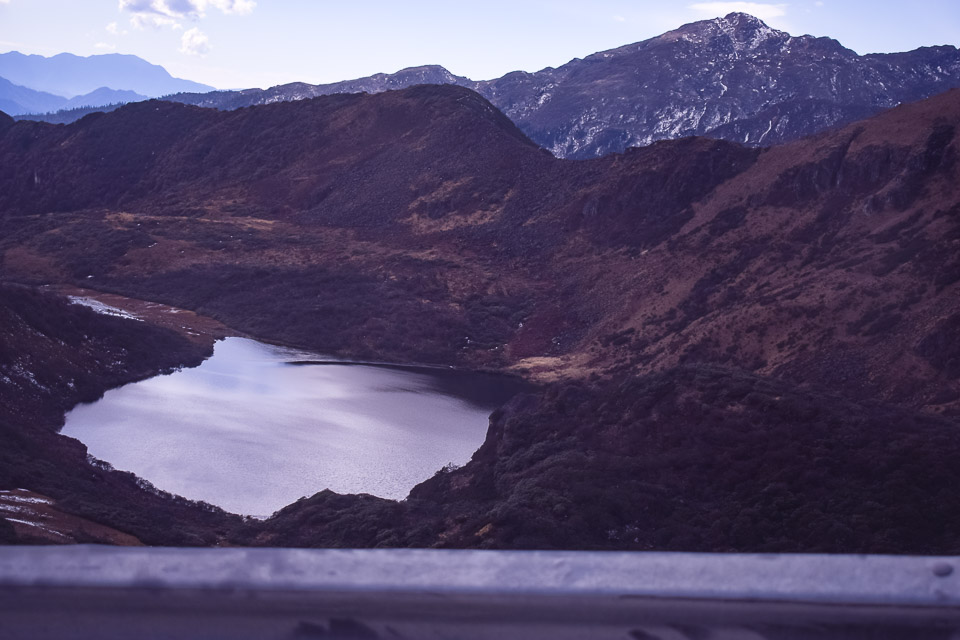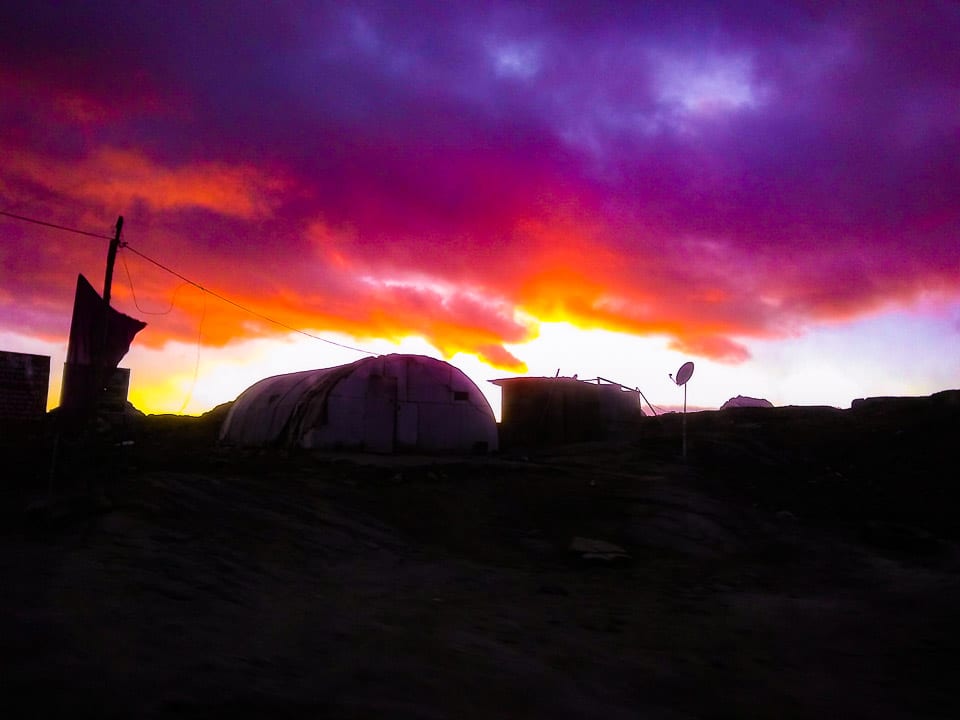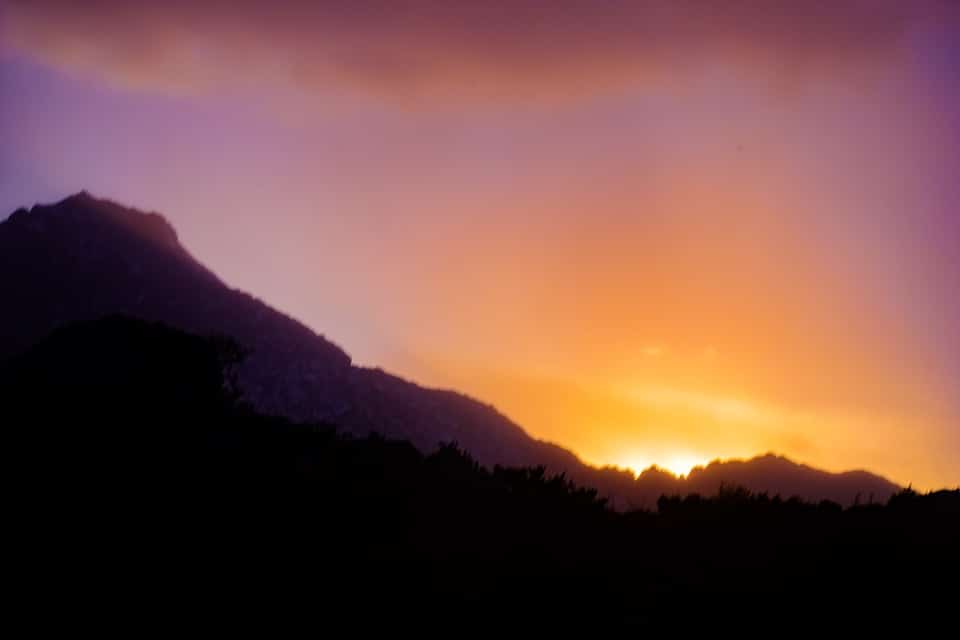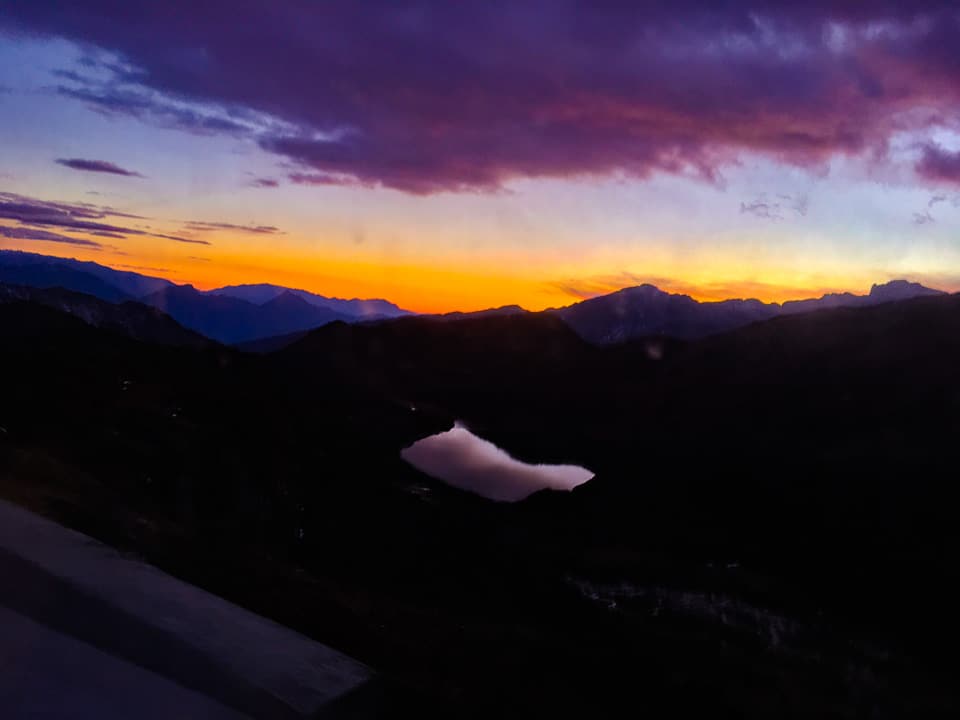 No matter how fast we drove, we reached the hotel only after 8 pm. I chuckle at the irony because we were to start this journey at 8 in the morning. Nonetheless I am glad I am alive and live to tell the tale of this iconic road trip. Traveling to Bum la is indeed the best and the most offbeat journey I have taken in my whole life! The joy of accomplishing was short lived in bum la, since my body gave away to a sudden bout of AMS attack. But that is well past now!
Also discover more destinations in India!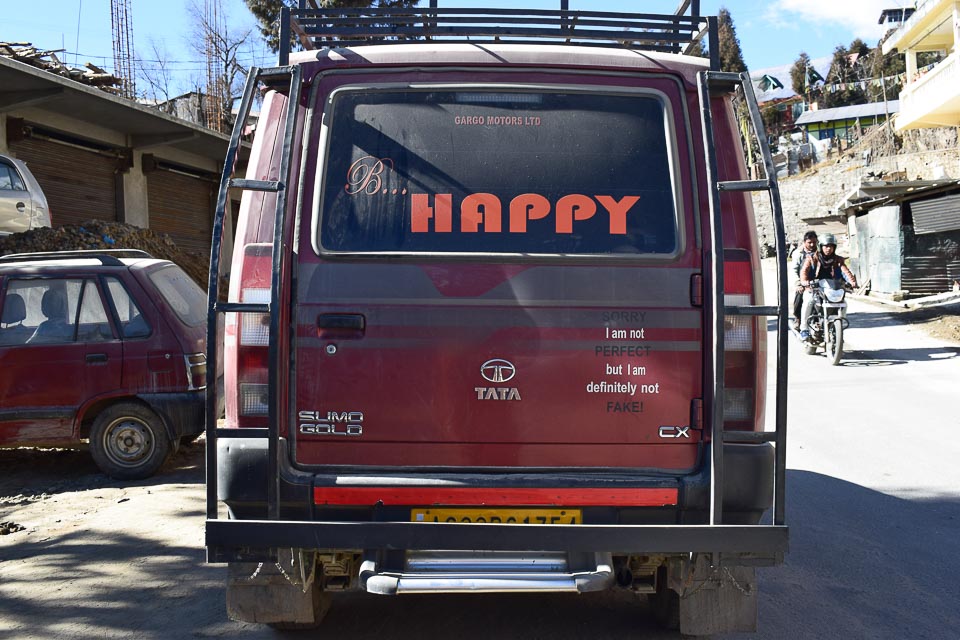 This post may contain affiliate links. Please read the disclosure post. If you have liked the article, you may support it by buying using these links without any extra cost to you.
Let's stay connected on Facebook, Instagram, Twitter! You may also consider joining my mailing list. I send travel and photography related emails only once a month!