About the blog: A complete three to five days itinerary to spend in North Goa experiencing the hidden gems of Old Goa and best beaches around Baga. I intend to inspire you to experience Goa in a slow fashion, marveling at her decade old cultural treasures, exploring the old world offbeat wonders. In three days or a long weekend followed by a sneaky day off at work, Goa gives you a chance to relive the best beach days lived under the bright sun and salty ocean breeze!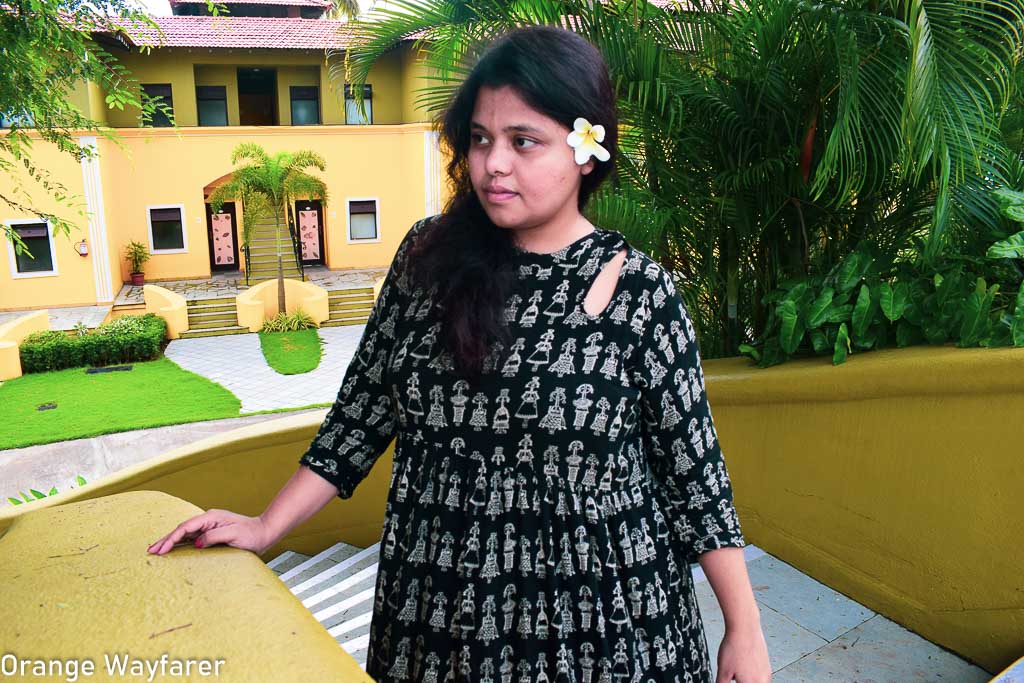 Our Goa plans have been beautifully clumsy, mostly hastily planned at the end moment and with an ulterior motive to bring home alcohol! Goa, being a UT, sells alcohol with a lucrative exemption of various state taxes. Since Goa is close to Bangalore, we have spent many long weekends in goa. Sometimes we wanted to see it all, and planned an activity packed itinerary for three days. Sometimes we basked under the glorious sun and watched life unfold by the sea!
Our friends joined us from Bombay, Pune, sometimes with their spouses, sometimes with their children. Some stayed for a whole 5 days in Goa. Some decided 3 days were enough! We all wanted the idyllic susegad life in Goa, with leisurely days spent by the beachside shacks and a sip on the beer mug. A bite from the fresh pomfret served by the chair during sundown!
But FOMO plagues all the millennials and we decide to allocate a day to rent a scooty and head towards the deep south of Goa, crossing countless creeks and coasts, humming peppy Bollywood tunes! "Dil Chahta hain…" Goa is stunningly beautiful during all the four seasons, be it menacing grey sky looming large on the shore or lush greens striking a defined contrast against the azure sky! It is difficult to bid adieu and get back to the urban life as we know it!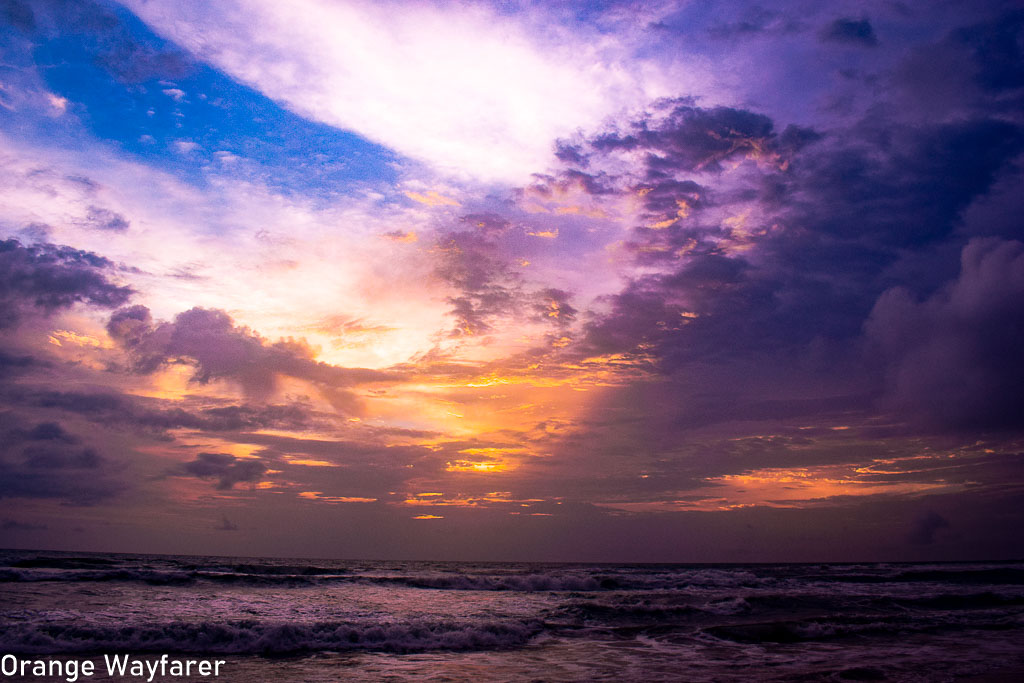 I will chalk out one such 3 days in Goa post for you. If you are a first time visitor and know nothing about Goa, this post shall help you see the best of the state, get a glimpse of the slow life drunk in the love of feni, the local moonshine and a sombre life unfolding by the mysteriously calm Arabian Sea!
You may extend your stay from 3 days to 5 days in Goa and experience some more of the state! Ideally a man living in Goa for upto 6 months, creating travel content for a living, and living the much coveted digital nomad life would not claim he has seen it all, known it all in Goa! A lot of it can be ascribed to the fact that Goa also houses the Western Ghats, the UNESCO world heritage site, an extremely rich natural reserve. The dense forest and countless bends on the hills of the Western Ghats range gives a new experience everyday to a Goa lover! However, it may be a challenge to let go of the allure of the azure sea and drift towards the forest, such is the magnetic charm of the beaches in Goa!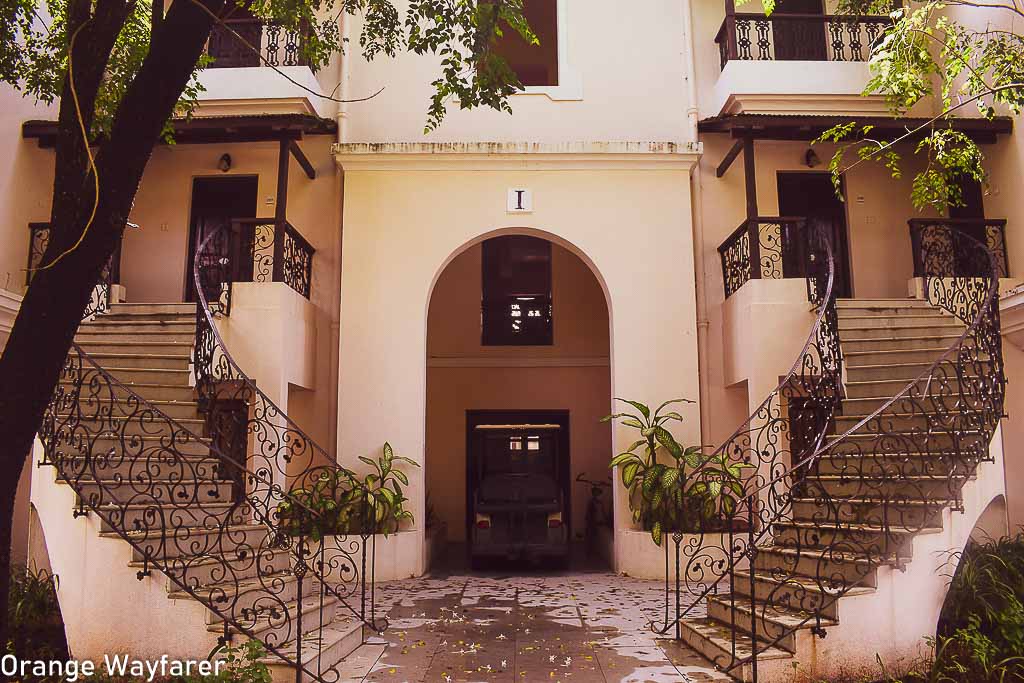 Three days in Goa: Is that enough to explore Goa?
When should you spend three days in Goa? Is it enough to see Goa in three days?
To be honest, not just Goa, any place in the face of this good old Earth is not enough to be explored in three days. But with the rat race of the twenty-first century, more people are trading valuable time for hard-earned money and if three days is all you have got to experience in Goa, so be it! I will give you a glimmer of hope! Three days are enough to experience the best of North Goa!
However, Goa is way more than just chilling by the beach! There are number of UNESCO world heritage sites ranging from old dilapidated cities bearing the remnants of Portuguese colonists, riverine island of Divar which is home to myriad species of avian, countless mouths of rivers paving way to merge with the sea, dense mangroves safeguarding abundant of wildlife, and the mighty Western Ghats dominating the horizon in the East, shrouded in a dewy mist!
To experience it all, at least a week is what you need in Goa. Throw in another weekend and make it a whole ten days trip to Goa and you experience the best of Goa, the distinct and beautiful places seldom frequented by the mainstream tourists!
For the long weekend trip planners, North Goa is the best choice. It has a range of cafes, fine eateries, weekly markets catering to both tourists as well as local residents. North Goa aka Baga and Calangute area is centrally located, easily accessed by train and flights reaching Dabolim airport, has a number of reputed hotel chains to choose from and many museums and heritage areas nearby. In short, North Goa will keep you occupied for a good three days. You can further drift towards the extreme north of Goa, towards Arambol (famous for the sunset drums) or deep south with countless coves. However, you should account for another eight hours of road trip. In my opinion. That is precious unless you plan to spend the entire holiday hibernating at a beachside shack, looking at local fishermen at work.
In this regard, please note many of the offbeat destinations in Goa remain shut during monsoon (off season in Goa). Not only is it economical, but also it ensures safety. Frequent cyclones or storms have the capability to wipe out cottages by the sea and help reach remote regions after a considerable amount of time!
I will chalk out the plan assuming you have only three days in Goa. Should you plan to throw in a couple of days extra and make it 5 days trip, I still suggest make base in North and explore other areas as day trip, especially if this is your first time in Goa!
Read more: The Ultimate Travel Guide to Goa for the first timers!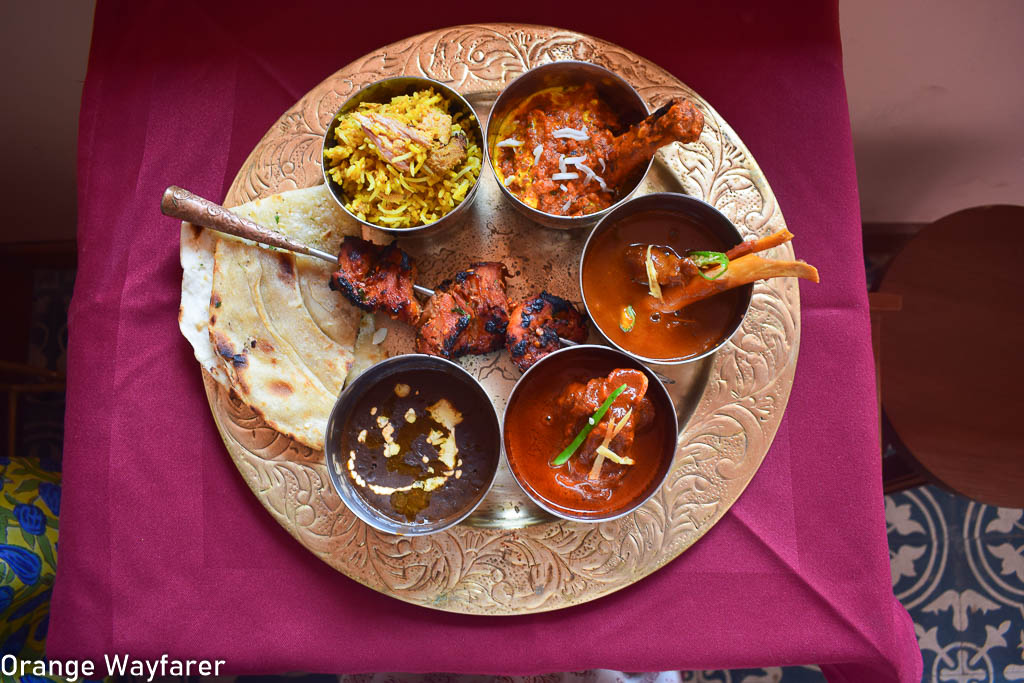 How to choose between North and South Goa for a long weekend vacation
I love north Goa! The vibe of the place is otherworldly. You may argue, so is Leh. So is Tawang!
I accept. But Goa is gentle on your soul, feeds it with the much coveted sense of freedom, fills your lung with fresh air generating from swaying palm groves, and lets you be close to the ocean! No wonder Goa is one of the top searched travel destination in the country. Come a full blown pandemic, not a day went by when people did not visit my blog to read about Goa!
You need to visit Goa and understand her magnetic charm!
So far, I have spent many three days/long weekends in Goa. I have spent Goa vacation with friends and family and I invariably choose to stay in North Goa. Firstly it is close to most of the major tourist attractions. There is never a dearth of activity while you stay in North Goa. Secondly, North Goa is marked with the presence of thriving Baga beach. Even if I choose to spend the entire day by the beach, I would never be bored. Baga is inundated with visitors at any given point of time. Even during monsoon, while all other beaches are practically off limit to tourists, Baga is open, albeit with alert coast guards sitting atop makeshift watch towers.
South of Goa is an equally decent choice for a vacay but the problem starts with distance. It is about 4 hours drive from Baga and takes an entire day to visit and come back! South Goa has the famous beach of Palolem, often touted as one the top rated beaches of Asia! South is also far off from the maddening crowd, safeguarded with pristine nature reserves and crystal clear sea water. Sleepy fishing villages and quaint little village roads are found in abundance!
In south Goa, you worship peace. Your days last longer, with a lingering taste of susegad. You romance the sunset sky in all her glory. You watch the sky change her colour in the profound canvas! You days start steadfast. You know the world will wait, there is no gentleman named hurry awaiting you outside to start the mundane run!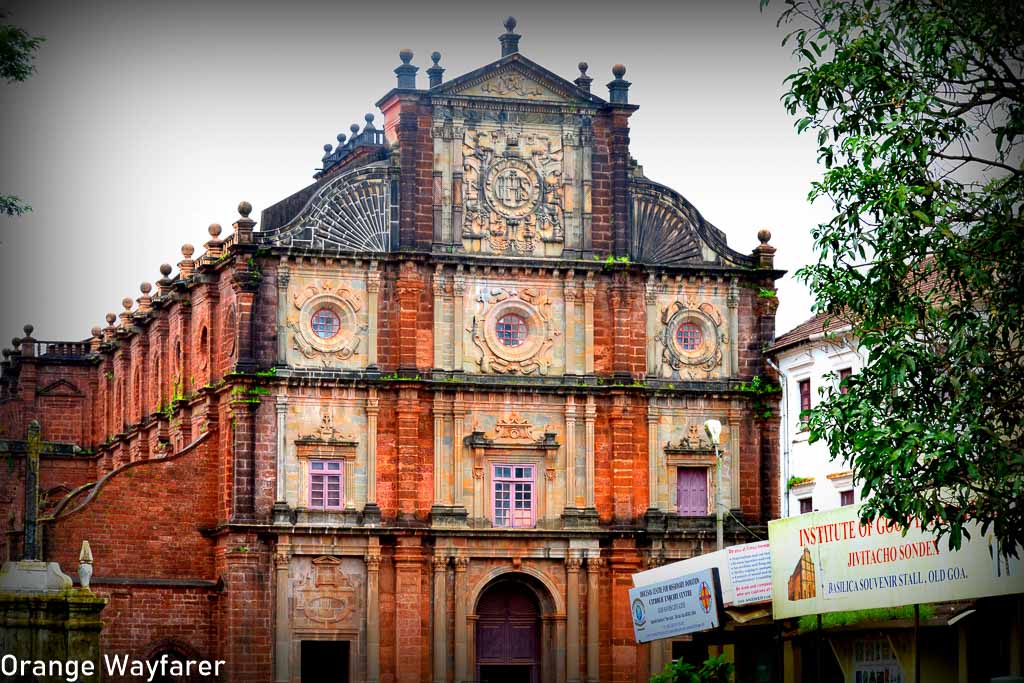 Due to its distance from otherwise hotspots of central Goa (read Dhivar island or Old Goa/ Goa Velha), south Goa loyalists prefer a quaint holiday over one filled with activities. While the memories lasts for a lifetime, the void remains where you do not experience the quintessential cultural prowess of Goa. It is worth staying in the North Goa to ensure you do not miss a heritage walk at Fontainhas or a day wondering in the narrow alleyways of Velha Goa! You should ideally spend three days in South Goa if, 1. you have been to the north and 2. you are seeking tranquility over tourist thrills!
South of Goa should feature in your Goa itinerary if you have slightly longer time. South Goa, being one of the offbeat destinations, often stays shut during monsoon or off season, with Palolem being one of the few exceptions. Do keep that in mind before planning your trip!
Read more: North Goa or South Goa: which one is better?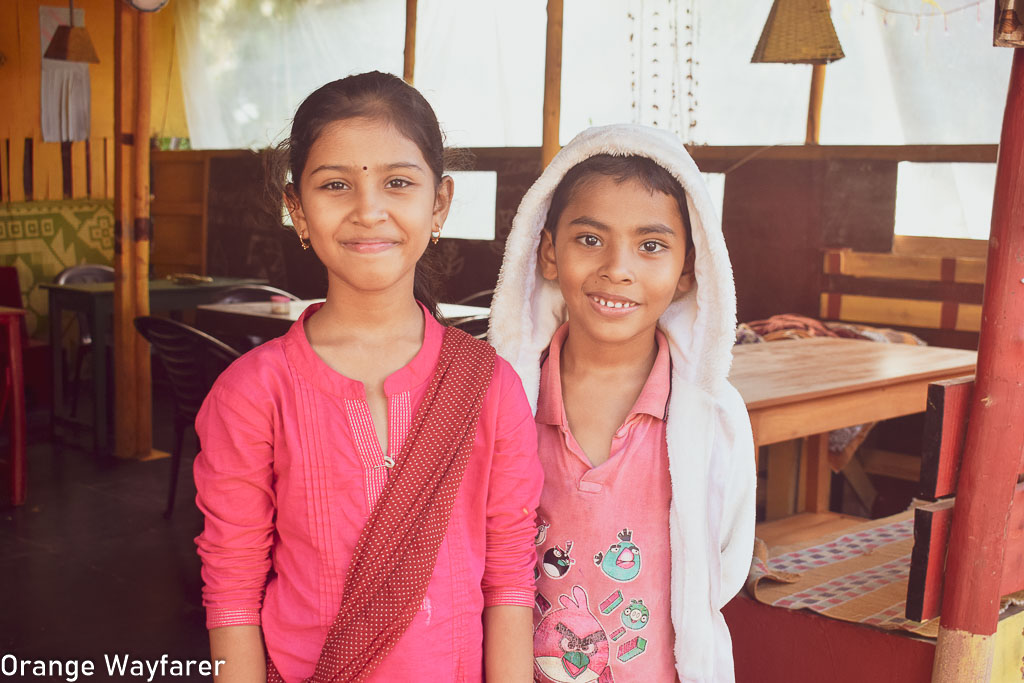 Best things to do in North Goa
There is no dearth of activity in the north of Goa! Starting from museum visits to water sports to sailing right over the azure Arabian Sea and romancing the Konkan coast in the glory of all her breathtaking beaches, north of Goa is a real head turner! The glamour quotient goes up with numerous casino cruises dotting the coastline, the river cruises and houseboats lurking behind the thick palm groves at the many nameless creeks of Goa, the riverine islands safeguarding history dating back to centuries, North Goa is an absolutely mind boggling place! You will never run short of activities in the north!
For me, North Goa unveils as I ride a red scooty, rented from a local vendor. I venture into the hinterlands to find the check patterned kunbi sarees and associated heritage. I marvel at the ancient Portuguese bungalows of Fontainhas! I lost count of the number of cafes in north Goa from where I sit and work on my laptop as the sun bids adieu. North Goa showcases some of the ethereal sunsets of the world! In the old alleyways of Velha Goa history unfolds as I learnt newer chapters of India's rich cultural heritage! The weekly markets of Anjuna and Mapusa bring out some of the remnants of the famous hippie trails of Goa!
When all these thrills are over, I trust Goa to mesmerize me with her long stretched beaches with golden sands! The sunset skies are to die for as bright red mélange with azure sky renders a beaming canvas! In North of Goa, my favourite beaches are Vagator, Anjuna, Candolim, Ashwem. I also love the towering forts of Goa bearing stories from the colonial period. They withstand the gnaw of time and are often associated with ghost stories!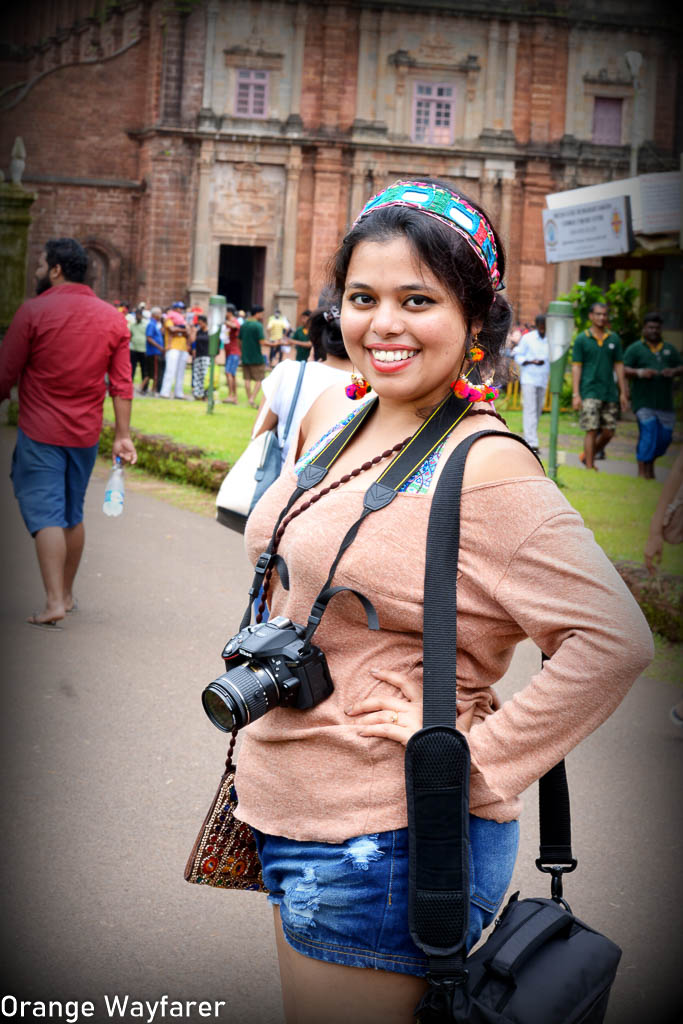 My favourite destinations in North Goa
Candolim beach for an evening stroll
Old Goa or Velha Goa for cultural finds
Fontainhas for the colourful Portuguese bungalows and chic cafes
Divar island for a riverine stay in Goa
Fort Aguada for ease of access. Otherwise I like Cabo Da Rama and Chapora Fort
Ashwem beach for surfing and offbeat pristine vibes
Anjuna Flea market for thrift shopping
Binge eat Goan thalis at the local eating houses located at the alleyways of Calangute!
Read more: Offbeat things to do in Goa beyond sun, sand and beaches!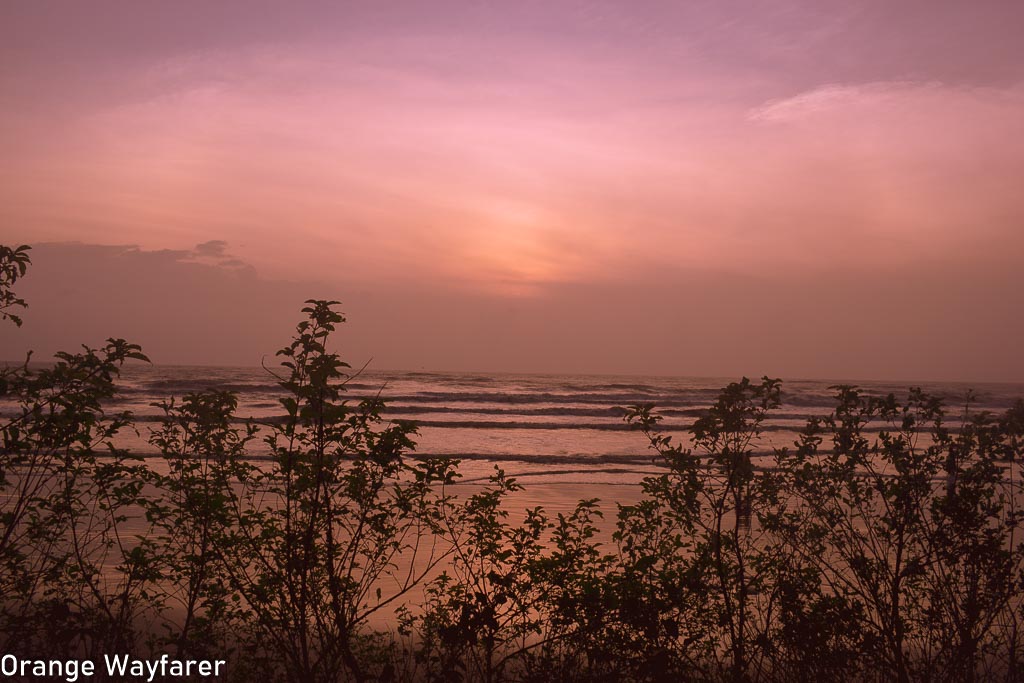 A rough itinerary for three days in North Goa
This is a suggested rough itinerary for three days in goa. This is a bit rushed to accommodate the best of Goa at a short time period. If you plan to spend more time in Goa, I suggest ease out and plan this itinerary over a span of 5 days. You may also add day trip to Divar island or Dudhsagar falls on a day!
For this rough itinerary, we assume you stay in Goa for three nights and leave on day four!
Day one: Reach Goa at the Dabolim Airport/ Vasco Da Gama Railway station. Ride on a Kadamba bus and reach Panjim/ Calangute in central Goa. For evening, head to Baga beach and enjoy a beautiful sunset! Spend the night exploring Baga and Calangute. The area comes live at night with beach pubs, dance parties, various eating joints and flea markets.
Day two: Start the day early and visit Old Goa/ Velha Goa and check out the UNESCO world heritage Portuguese quarter. Follow up the day with a full fledged meal at one of the heritage bungalows of Fontainhas! Spend the evening at a beach. Goa has some of the most beautiful sunsets of the world!
Day three: Keep this day to explore many beaches and forts of north Goa and may be go for parasailing at Sinquerim beach! Vagator and rocky beach of Anjuna are my absolute favorites!
Day four: Spend the early hours of dawn at Dr Salim Ali Bird Sanctuary, Divar island! Start for home!
Read more: Seven days itinerary in Goa!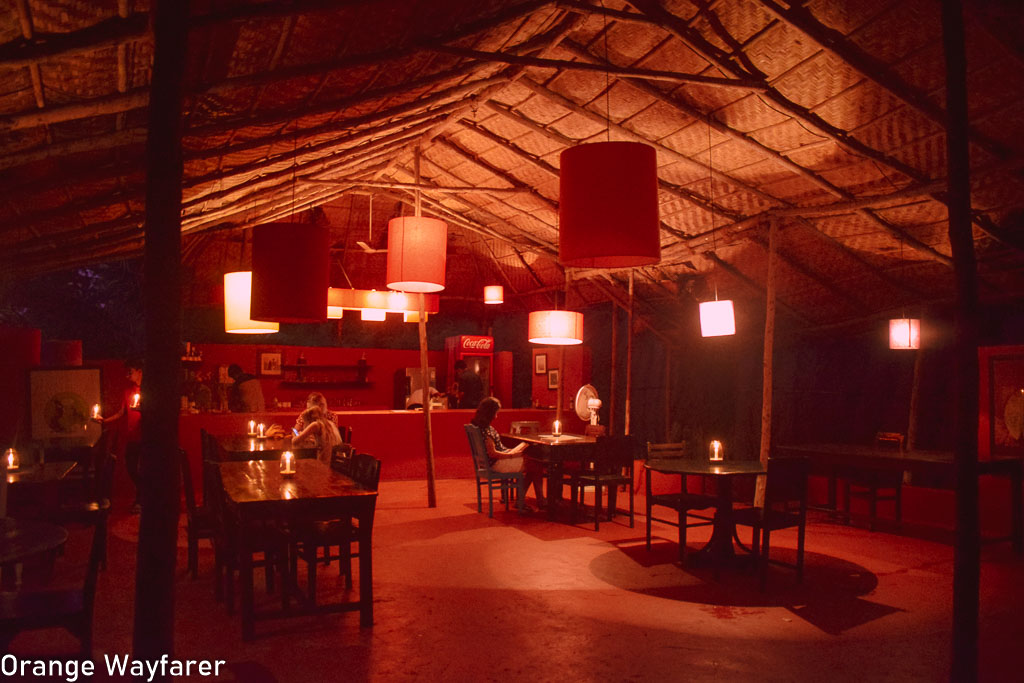 Day one in North Goa for the long weekend plan!
Assuming you are traveling by flight or bus, you will be too tired on the first day to head to explore the cultural nuances of Goa. If you can make it to Goa by the night train, you have probably had a decent nap time and feel energized to see Goa on the first day itself! The ever so popular Vasco Da Gama express leaving Bangalore City Junction is my all time favorite budget option to travel to Goa. I find it intriguing how language merges in Uttara Karnataka with that of Maharashtra!
Upon reaching Goa, head directly to Panjim bus stand by a Kadamba airport AC bus. It should not charge you more than INR 100 per head. You may head to Calangute straight if that is where your destination is. Public transport is still sort of a challenge in Goa. The shuttle bike taxis are cheaper option and can be found through various aps during high season.
Usually, a taxi charge anywhere between 1200 to 2000 for one way transfer to the city from Dabolim airport in Goa.
You may come to the beach and find a place to stay. .. Baga has more than enough budget options. During high season, ideally opt for a pre booked stay in North Goa, price range starting from INR 900 per night. For a decent hotel in Baga area, you might need to pay upwards of 2000 per night. A few high end luxury resorts like Le Meridien and likes dot the interior of Calangute, with price starting from INR 6000 per night.
It is possible to reach Baga and look for a small budget hotel or homestay. I will soon publish a well researched post on most beautiful homestays in Goa. Stay tuned for that!
Once you have secured a place, and have refreshed, it is time to experience Goa. Practically, you should first rent a scooty for ease of moving. There are multiple joints where daily rent of a scooty is possible for INR 250 to 500. You need to pay for fuel and provide an ID before renting!
However, I visit Baga beach as first priority. Hey there, we meet again. I murmur to the beautiful Arabian Sea!
Ideally I prefer to spend the day by Baga beach, enjoying a chilled beer and some grilled sand witches, people watching. A number of cows co exit with an overwhelming number of tourists. Stunning sunsets take place at a distance! The sky is set on flame in myriad hues of red! The shacks light up as the sun goes down.
At night, explore the vibrant night life of North Goa that pans in the entire Calangute region. Small vendors bring in artwork, lanterns, small bottles packed with feni, silver jewelry, beaded bags. I suggest bargain well before you set your heart on a thing. Allow some time to let Anjuna market show you some other beautiful stuff.
Some of the best places to have an elaborate dinner in Baga for the first night: Suja Lobo, Jamies, Relish, Bharat cafe bar
Assuming you have started the day earlier, you may also choose to wrap up soon and plan big on day 2 in Goa. However if you first day in Goa starts late enough and you love partying, allow the epic nightlife of Goa take your breathe away! Visit LPK (Love Passion Karma), Brittos or Deltine cruise liners to dance away the night and groove with the best music of our time!
Read more: Best places to visit in Karnataka!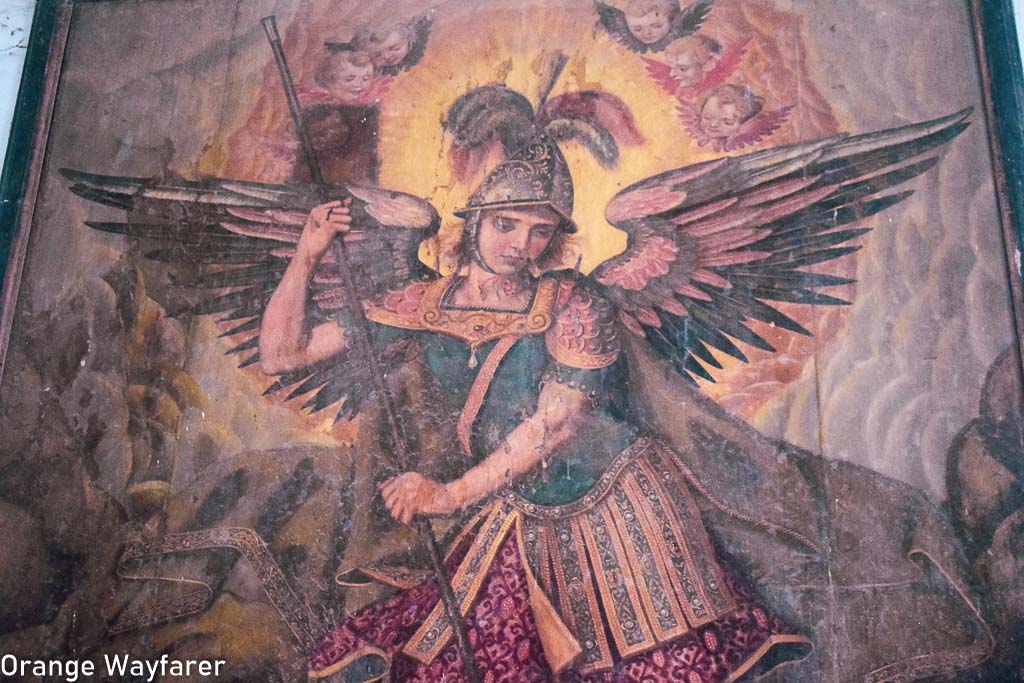 Day two in North Goa for the three day vacation!
The second day in Goa is all about exploring Velha Goa, Old Goa. Often compared to be the Rome of East, Old goa was the capital of Goa during the Portuguese colonists rule. Today, it houses some of the best Catholic churches of the world when it comes to exorbitant decor build upon ivory and golden tones.
Day two in Goa is reserved for exploring the Old Goa followed by an extravagant lunch at one of the old Portuguese bungalows of Fontainhas. In a nutshell, day two is all about relishing in the cultural finds of Goa.
Heading to Old Goa, start with the Basilica of Bom Jesus, whose history dates back to 4 centuries! The gold sparkles through the ivory white interior of the ancient chapel which also houses the mummified body of St. Francis Xavier, one of the earliest evangelist sent to India from Vatican City! We stood in a long queue to enter the church and walked slowly in the crowd. Exactly on the opposite side stood Se cathedral, which houses the famous Golden Bell of Goa, one of the earliest church bell that called for mass prayer. It withstood the gnaw of time and resonated very well with the pious devotees of Old Goa! While these two are the most prominent places of religious important dating back to Portuguese colonial court, Old Goa houses numerous churches and chapels, like: Church of St. Cajetan, St. Augustine Tower, Church of the Cross of Miracles, Cruz Dos Milagres etc. Be wary of street dogs and sneaky snakes specially during the peak of monsoon while exploring the Old Goa ruins. Many intriguing stories of power struggle and the dream of a new empower remained buried under the debris of the churches. Old Goa fell due to an all engulfing plague that shook the land to its core!
Walking along the old lanes of Velha Goa, you are bound to feel the hunger pangs at a certain point of time. It is time to head to Fontainhas! The cream da la cream of the Goan Portuguese ancestry occupied the bungalows of Fontainhas at some point of time. The colorful houses, the beautiful azure tiles doubling as name plaques, the quirky cafes have now carved a new niche for Fontainhas as an offbeat cultural destination for the discerning customers.
If time permits, you may choose to spend a couple of days at one of the bespoke homestays of Fontainhas. They bear nostalgic fabric from yesteryears, with fabrics and home decors handpicked to suit the perfect ambient of an olden Portugal feel! Cafe Bodega is one of the most promising cafes of Fontainhas with long standing reputation. To soak into contemporary art work of Goan artists, visit Gitanjali Gallery. Anita Tea House is another perfect spot to hang out in Fontainhas with a paperback in hand on one of those balmy Sunday afternoons!
On the way back make an impromptu trip to House of Goa, It is a gallery with abundance of artwork. If it is a Friday afternoon, it might pay to visit the local's favorite Mapusa market in Goa. Look for Chorizo sausage and thank me later! This is the best souvenir from Goa one could get!
On the way back, witness another stunning sunset at the rocky beach of Anjuna! The clubs dotting the shoreline comes alive after sundown but I guess this had been a hectic day. You better head back home!
Read more: A photographer's guide to the best doors of Varanasi!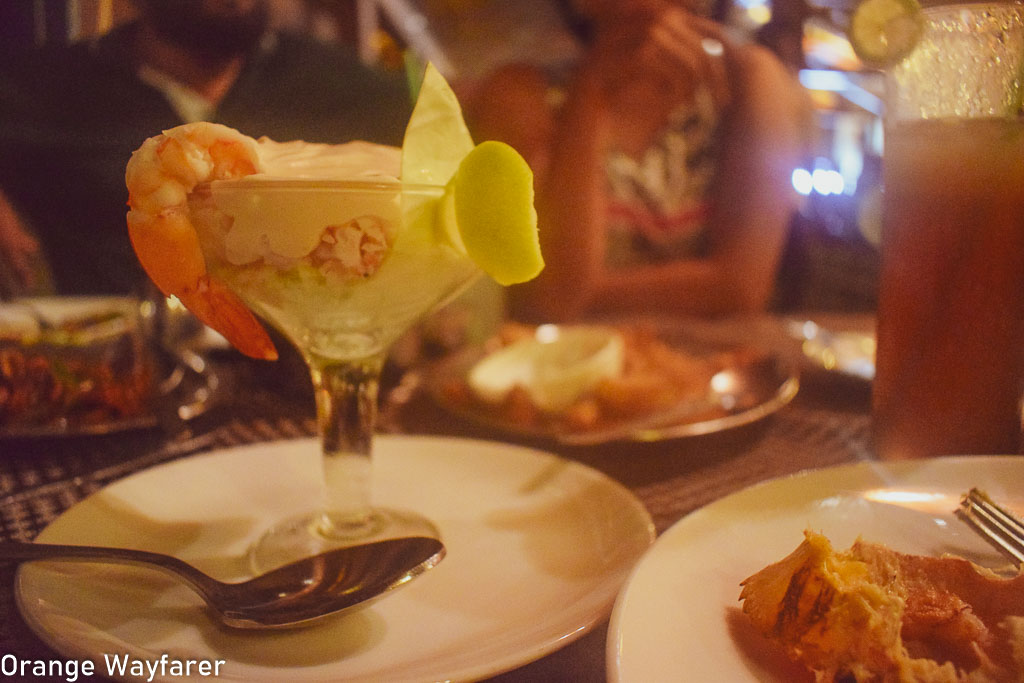 Day three in North Goa: The best Goa Itinerary!
The last day in this three days in Goa itinerary plan should have some elements of surprise! I keep the best of Goa reserved for the penultimate day. I ride the scooty, and hop onto the best beaches of Goa from North to South! Sometimes we stop to rejuvenate with a glass of sugarcane juice. Sometimes green coconut water does the trick!
From Baga, start by 10 am, right after breakfast. Head straight towards Aguada fort, an old Portuguese Fort standing tall against the flow of time. It is pretty touristy a place. Once we drove past the fort and took a round turn leading to a closed door and standing right by an abandoned house which sort of looked like hospital. I would have screamed had it been a moonlit night!
Sea-sports/ water sports in Goa!
After you have seen the fort and sought after the apparitions, walk down the Sinquerim Beach. This is where the best of Indian sea-sports take place. The beach is not super pretty and often ranks low in comparison to natural beauty! My favorite sea-sports is to fly high with parasailing. It is basically a parachute that takes you to an astounding high overlooking dense mangroves, lush green, Aguada fort and more! It takes around INR 1200 per flight. A couple can easily fly under an able instructor and you most definitely wear a life jacket! It is safe!
You may also go for a banana boat ride and should you be a lucky chap, a dolphin might come close to you and show its nose! It is pure luck but it does happen, frequently!
Read more: A week spent in tranquil Shillong, best of Northeast India!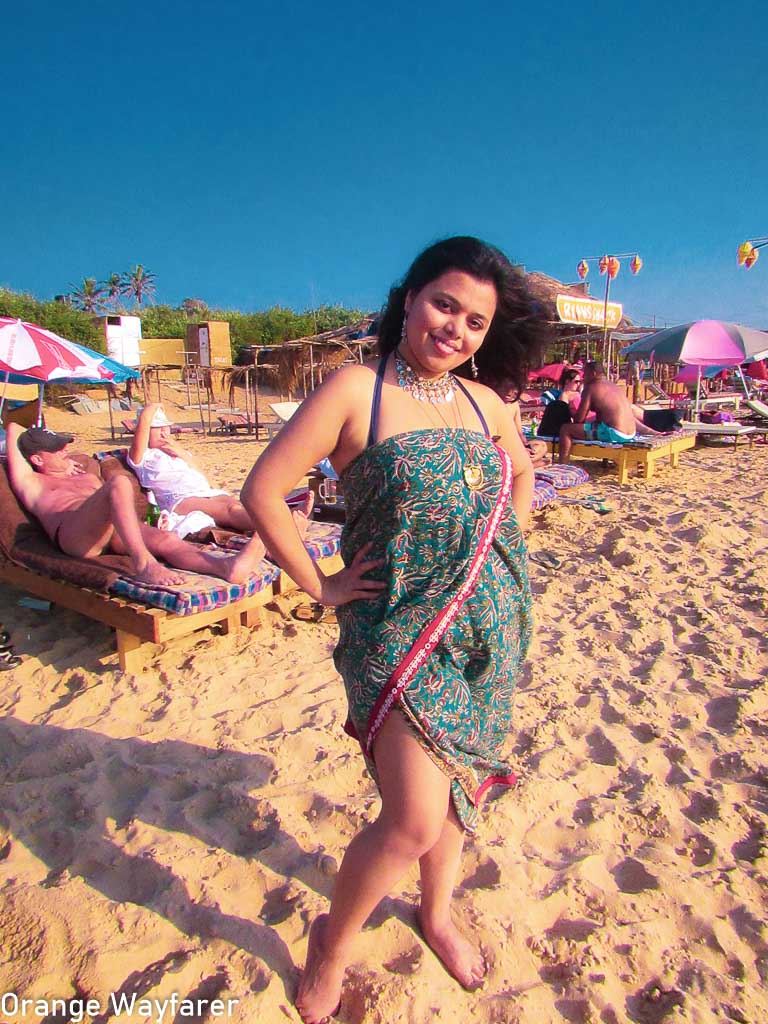 Add on to the three days itinerary
The three days spent in Goa are a great start to explore the beach capital of India. However chances are you might want to extend your stay and spend a whole 5 days in Goa. There is so much to do in this tiny state, really! Let me jot down a few more alternate plan to accommodate should you want to increase the stay!
Visit the beautiful Dudhsagar Falls in South Goa if it is not monsoon. Start early and better you sign up with a guided tour so that you do not head back empty handed.
Visit a spice plantation that sprang up spontaneous by the slopes of Western ghats.
Visit Netravali Nature Reserve of Goa and during monsoon, do not miss taking a shower under the cascading waterfalls!
Spend a couple of days exploring the pristine beaches of south Goa, specially Palolem and Patnem.
Spend a couple of days at the riverine island, Divar island and accept the Sattik hospitality of Mercure Devayaa resort! Divar island is also an ideal place for birdwatchers as it is located in close proximity to Dr Salim Ali Bird Sanctuary.
Plan your trip to Goa around the carnival, one of the largest street festival in India!
Move further north and take up surfing lessons at the Ashwem beach!
Hop onto beautiful cafes in Goa, including Thalassa, Martin's corner and enjoy the best version of a beach holiday!
Find Instagrammable scenic spots in Goa, for example the Parra area whose coconut groves were made famous by Alia Bhat's cycling rendezvous with SRK!
Read more: Top 10 places to visit in Goa!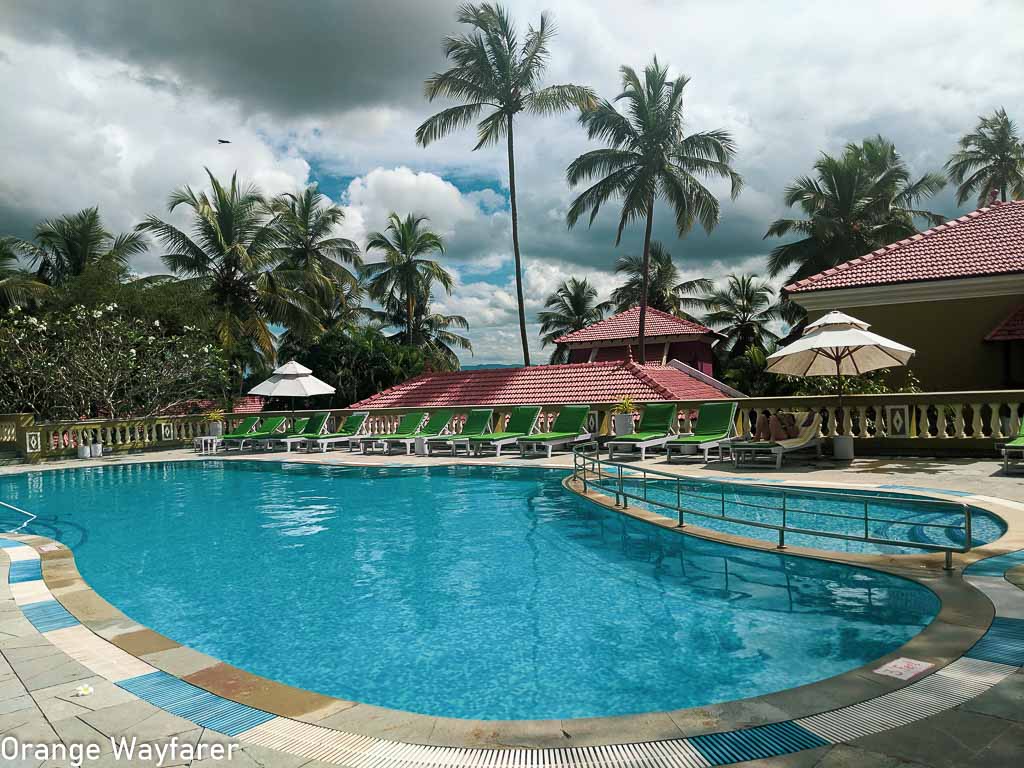 Things to know before planning a trip to Goa
By this time, you should be well versed to take on North Goa and spend three eventful days suited to be etched in your memory forever! However, I must warn you from before, you will never have enough of Goa! This happened to me with only a few destinations, Zanzibar, Masai Mara, Gangtok and Phuket. I could never have enough of these places!
The free flowing days and endless feel of freedom that Goa brings is unmatchable. You will be hard pressed to plan yet another trip to goa in no time. While all we think of while planning that Goa trip is staying close to the beach, even the Goan hinterlands are rich in natural beauty and cultural heritage. A glance at the historic Divar island or the thousands of years of Hindu temples, and you know how deep the roots of Goa run with mainland India!
It is always wise to plan a trip to Goa during monsoon. Not only is it off season with lesser footfall (barring the weekends followed by national holidays) but also monsoon in Goa brings alive the lush greens to life! Due to decreased tourist footfall, the monsoon also makes many services in Goa unbelievably cheap!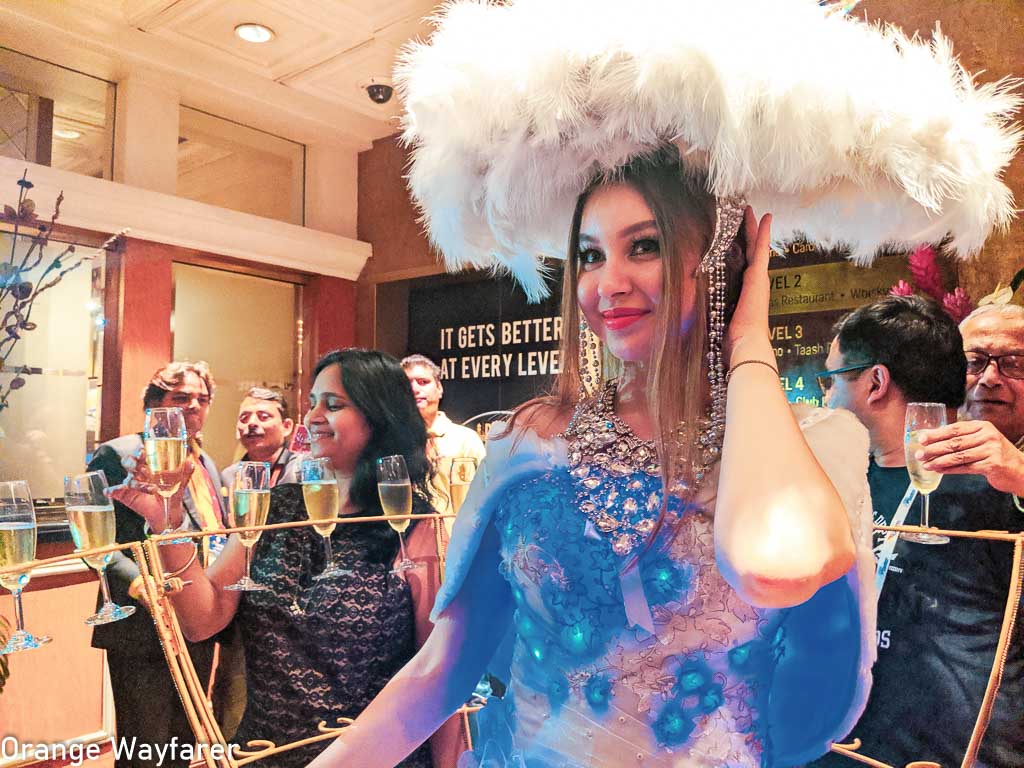 ---
Let's stay connected on Facebook, Instagram, Twitter!
This post may contain affiliate links. Please read the disclosure post. If you have liked the article, you may support it by buying using these links without any extra cost to you.