Everybody's Dream: That Susegad holiday in Goa!
Where in Goa should be your next sojourn? North Goa or South Goa: where can I find the elusive Susegad, the quiet charm of empty meagerness of life?
This question has been framed in the mind of every Goa lover. My friends often compare this to be of the same stupendous stature, "Who came first, the egg or the hen?" I have been to Goa eight times. I would revisit Goa soon. I have seen her in all the glories, the heydays of sunshine, the devastation by a cyclone, the gloomy Goan monsoon, the crowded long weekends and the post covid-new Goa trying hard to cater to the new kind of tourists.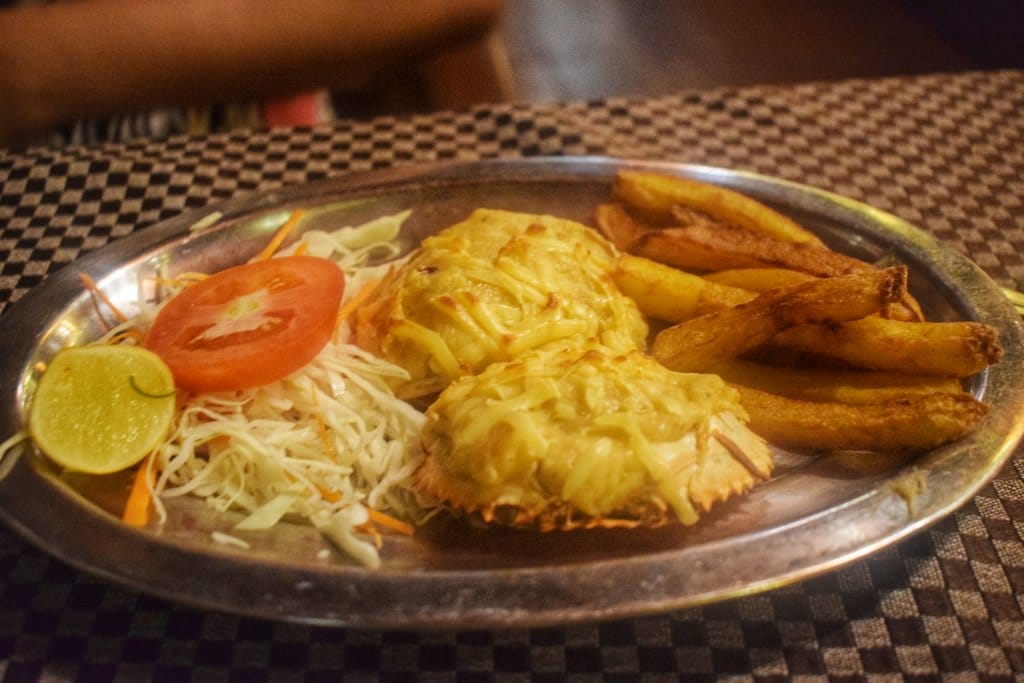 Also read: A week in Shillong, travel stories from the heart of Meghalaya!
I am a North Goa Fan girl!
Before proceeding further, I will admit, I am a north Goa loyalist. I dread the crowd. I love the crowd. When I dread it more, I move further north, so that coming back to the real north is never a problem. North of Goa is the ubiquitous home to fun and vibes and laughter and gleaming on your face "Ooh ooh, I am enjoying it so much" kind of promised land whereas not many venture into the deep South. For secrecy and obscure history, South Goa safeguards a goldmine of experiences. I still prefer the north. Why, you ask? It is because of the crowd.
From past seven or eight trips to this paradisal beach land, (and some of them were solo), I have realized Goa's charm is retained by a shared mirth and "OMG what have I found!" kind of experience. You need to watch people, you need to share that Konkoni meal with an Odia family, you need to get your way lost at a flea market. Getting chased by a herd of stray dogs at a forlorn beach in Goa is not a good experience! Yes, there is a different kind of crowd at the lesser known beaches in Goa, if not humans.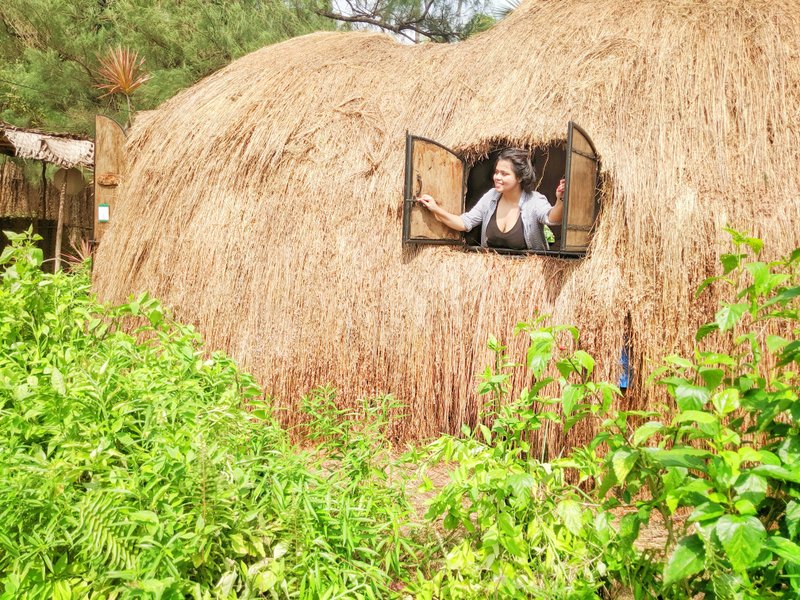 Yab Yum Resort, Eco friendly stay at Ashwem Beach
The Party Worshippers and Serenity Seekers: North and South Goa for Ya'll!
The generic explanation goes, North Goa is a party place and south Goa is somber. North has more fun and south houses nameless beaches of Goa, yet to be found by mankind! The north is expensive, loud and cheerful. South of Goa is sleepy and often rather rustic.
Well, who am I to argue? Most of it is true. Generic statements but yes, true. North of Goa has ample opportunities for a tourist to plan a three days trip to Goa, stacked with numerous things to do and places to eat. Over-tourism sometimes eats away from the festivities, otherwise the vibe is festive. Rented scooters whizz past sleepy towns dotted with pretty yellow Portuguese bungalows. Backwaters shiver with the idea of yet another rowdy dance party of a river cruise. Happens a lot.
But what about people like us, who are traveling for new experiences, not just for the love of party? We love nature, the early morning canoe ride to spot birds, the day long sunbathing sessions at a fine beach and devour all the seafood at a shack! We plan a day to check out the heritage old quarters of the city, and in the evening visit the market to shop for souvenirs. We might stop by to listen to street musician's rhythm. We are the tourists, the generic ones who love mindful travels. What has the south and the north, two corners of Goa in store for us? Here, I am delving deep and write from my experiences.
North of Goa, what is it like?
The north of Goa houses Baga, Calangute, Anjuna and the likes, the big names in the beach-list of Goa! Long stretching sandy shores with golden particles, serene waves crashing against the shack dotted land, countless shacks lit up small sitting arrangements during sundown. Inexpensive beer and galloping footsteps create surge in adrenaline. Life is good when in North Goa!
Since the rise in hippie trail, Baga, Calangute, Candolim have remained as the epicenter of the Goa that tourists have loved! Her endearing stretches of road, housing myriads colors of shopping dens and local eateries, easy access to party nests, countless tourist heads and cheerful nights present a plethora of experiences to choose from.
When crowd start to tire you, head towards far north. The drum circle at Arambol beach during sunset, the rocky beaches of Morjim, the still houseboats romancing creeks and coves. The forts. The luxury resorts. The beach shacks. It is beautiful in the north of Goa.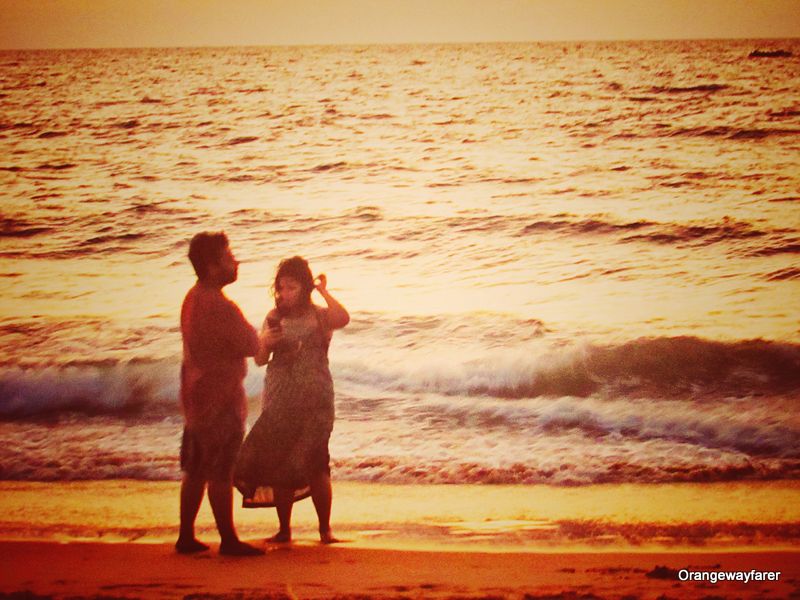 In Contrast, South Goa: Laid back and Carefree!
From north Goa, it takes a while to reach South Goa. the touristy air somewhat cedes where the Colva beach ends. Resorts and restaurants give space to sleepy fishing villages, eerie churches, sprawling paddy fields and gently leaning coconut groves. this is how Goa was before Amir Khan's Dil Chahta Hain packaged and presented Goa as a must visit destination for young adult Indians!
Peace and tranquility are synonymous with the sea-shore of South Goa. In my mind, if I am to travel with a family, travel slow and work in Goa, I will definitely choose the south. Bogmalo , Varca, Majorda, Benaulim: all these beaches are perfect for slowing down. However my heart longs for the picturesque Palolem beach, whose natural beauty is unparalleled in the subcontinent!
In short, south of Goa is yet to develop tourist infrastructure as much as the north has done. The development came with a cost, which is evident in certain part of North Goa. they are eye sore and off-putting. If appalled you can retreat to further north, however that is not much different than Goan south. Only a handful of beach bungalows, and limited choices for tourist friendly activities, South of Goa is what Goa used to be, may be a few decades back!
We shall delve deeper in the following section in terms of overall experiences in both the south and the north!
Both the south and the north goa are equidistance from Dabolim Airport. Trust Kadamba bus service to help you reach where you intend to till 4 pm in the evening.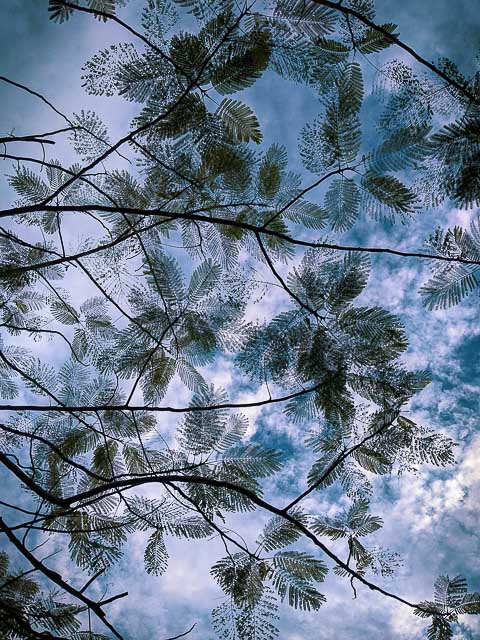 The Goa reserved for Creme de la Creme
Where do you find the best beaches in Goa?
The North goa has some of the best beaches of the country. Baga beach spans from Baga creek to the foot of Aguada fort. Go a little up and you have rocky Anjuna, half moon Vagator, surfers' love Ashwem, Arambol reserved for the Russians. And many more.
Tourists love the beaches of north Goa and swarm in during season. New constructions mushroom. There is never any dearth of shops, hotels, restaurants, ice cream parlor, convenience store and souvenir shop in North goa. In north goa, you will easily find the most premier beach resorts, the Taj, the Meridians and the finest restaurants too, like the Thallassa and Brittos.
It is a no brainer that the best beaches of a destination also gives way to the best of hospitality. The finest resorts, discerning restaurants, breathtaking views and beautiful vibes. Countless modern art galleries of Goan artsts and art shows befitiing international repute take place in the North. But too much of anything soils the party.
I am tempted to say Baga is the best beach in Goa, however too much of the fun has pushed Baga on the verge of destruction.
In south of Goa, Colva plays the role of a favorite child. All the beach resorts and bungalows crowd at the outskirt of Colva, which retains its original face of a fishing village in parts and pieces. Beyond Colva, the other beaches are truly sleepy, mostly undiscovered by "lets go to goa this weekend" crowd and remains comparative obscure. As a result, you will struggle to find a place if you crave for a certain standard of luxury during your beach side stays beyond Colva.
Take for example Palolem beach in south Goa. What a stunning beach. Breathtaking sunsets and plethora of activities. Swaying coconut groves. yet, for a standard stay you have to rely on the wooden stilt shacks. they are colored in bright hues but lack many amenities. Indeed they are easy on pocket though.
Baga is one of the longest beaches in Asia. Baga has more than hundreds of shacks and countless resorts and hotels to stay nearby. Baga becomes crowded beyond what words could express on a long weekend. "Do not be like Baga" I would conclude if I am to advice other beaches of Goa!
For the family travelers with modest budget
For family travelers, specially families with very young kids, I would suggest a prolonged stay at the beach huts of south Goa. For families traveling with young adults and looking for many activities, Baga, Calangute are more apt with ease of access to a number of activities, specially a day trip to the Old goa.
If you love hiking and prefer adventurous trails, trust south Goa with easy proximity to Dudhsagar Falls and Cotigao sanctuary for excellent birding opportunities. the more active your family is, the further north you move. If slow is the mantra of this trip, and some quality time to bond among families, south Goa is your best bait! indeed the beaches of South Goa are apt choice for beachside weddings as well.
For the Backpacking tribe
The north of Goa, specially Arambol and beyond are famous for being the Mecca of erstwhile hippie crowd. With Palolem being featured as one of the best beaches of Asia in international platforms, the backpacking crowd has now found a new goal down south. Baga, Calangute, Candolim are nice choices as well, however might become too pressing for a budget backpacker. Flashpacjing in these areas for a couple of days would be better in my honest opinion. You can also check out all the activities in Goa at one Goa.
A Gourmand's Favorite part of Goa!
As a food lover, I choose the north of Goa. Countless small eateries are housed at the main road near Baga. Add to that, The Fisherman's Wharf, Britto's, Gunpowder, Thalasa, Pousada, the list of fine dining options in North Goa goes on! The Friday market of Mapusa is another beautiful spot to find delightful local food. Do not miss the local bread, Poi and dried prawns sold in little packets. they taste heavenly when cooked with grated coconut.
In the south of Goa, great food is served at Martin's corner. Beyond that, the options are really limited. You may chance encounter a few small local joints selling local food and the beach shacks might be kind to you and serve fresh fish curry during high season. During off season, the shacks are also closed.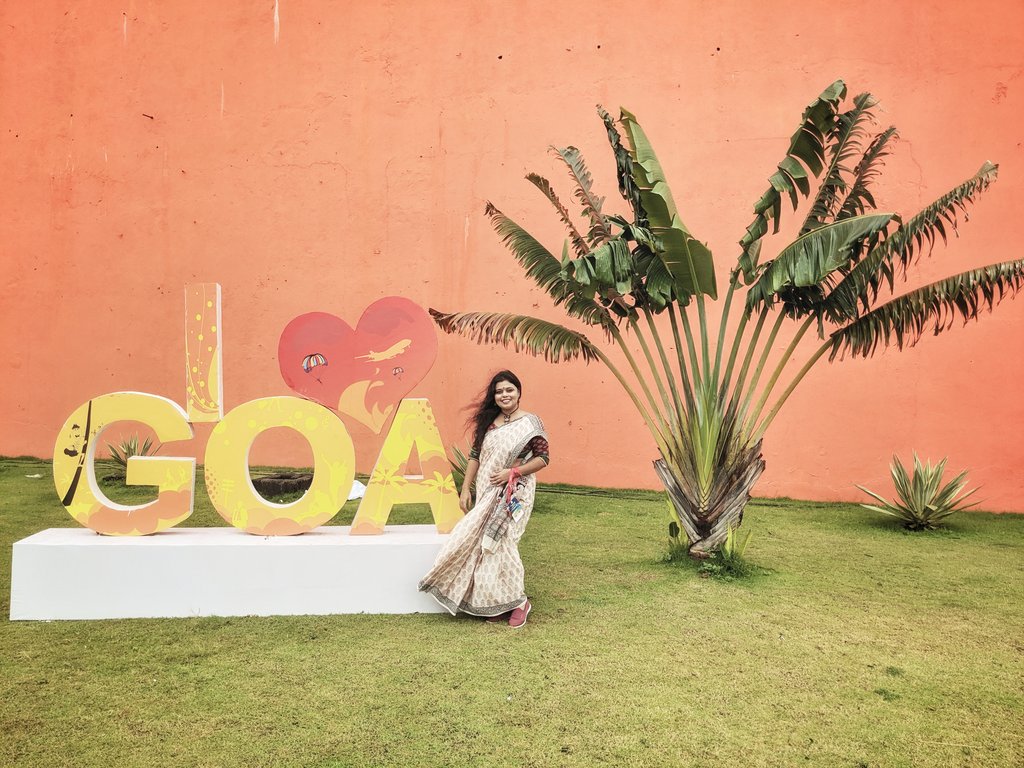 Cyclone Kyarr Devastates Goa: A photo blog!
More Tourist Activities in North Goa!
From the north of Goa, you can do a lot of things, and see a lot of tourist attractions in Goa. Though it gets crowded, it does so for a reason.
The beautiful riverine Dhivar island remains steeped deep in history at the bend of Mandovi river. The Salim Ali bird sanctuary remains every ornithologist's dream destination. The stunning Portuguese bungalows add to the colorful air at Fontainhas. Want to spend a night dancing on a casino floor? Visit the Deltin cruises near Panjim in North Goa. Time travel to the era of Portuguese colonists at the nook and corner of Old Goa, where towering churches with impeccable art deco designs reign. The olden Hindu temples of Goa, for example Shanta Durga temple in Ponda, are slowly making appearance in the main stream tourist map of Goa.
In comparison, South of Goa is less explored. The forts are in dilapidated state. The view points scream for attention. Cabo da Rama and some of the coves are beautiful beyond words but become a bit of a challenge during monsoon. Though south of Goa has more untouched corners where natures blooms in abundance. the prized Dudhsagar trek, the mysterious jungle calls of Cotigaon wildlife sanctuary, many nameless waterfalls and backwaters remain here, away from the hustle of North.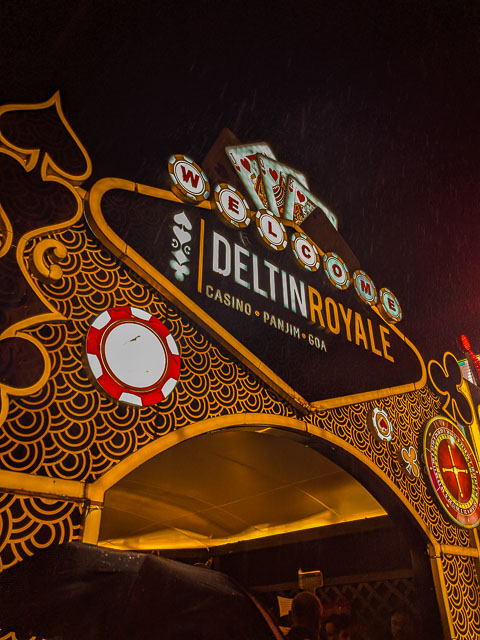 The Party Goer's Bible in Goa
The south of Goa has an uncanny party which appears interesting even for the unsocial that yours truly is. It is headphone party, a lot like what Karan Johar's ADHM had shown. You play a song on your headphones and dance on the beach and no-one hears a thing- like a silent disco. Palolem beach is your go to place for such peaceful parties.
For the rest, who swear by bands and vibes and screams and laughter, North Goa looks very promising. Loud is not enough, you can get even louder but party crowd in the North of Goa will never cease to slow down! Tito's, Mambo's, LPK are some of the names party lovers swear by in North of Goa. But I say look out for the trance parties. The kind of parties where the blue of the pool slowly but surely engulfs the entire atmosphere!
The Solo female Traveler's Choice: North Goa
I am not sure what is intimidating about the forlorn south except certain pockets like Palolem or Colva, I always find Goa in her best attire around the streets of the North. There is no gaping would of a pack of stray dogs. There is no heavy air of an endless emptiness. Not that I like to go up to a stranger and start a conversation by choice, but the fact that there is a stranger sitting next to me in the cafe with whom I may strike a conversation (if the stranger is also willing) is really comforting. I am sure many solo travelers would agree with me on this point. Safety is usually not a challenge in Goa, especially against the Indian context which is always a flickering agent at the back of a solo female traveler's mind.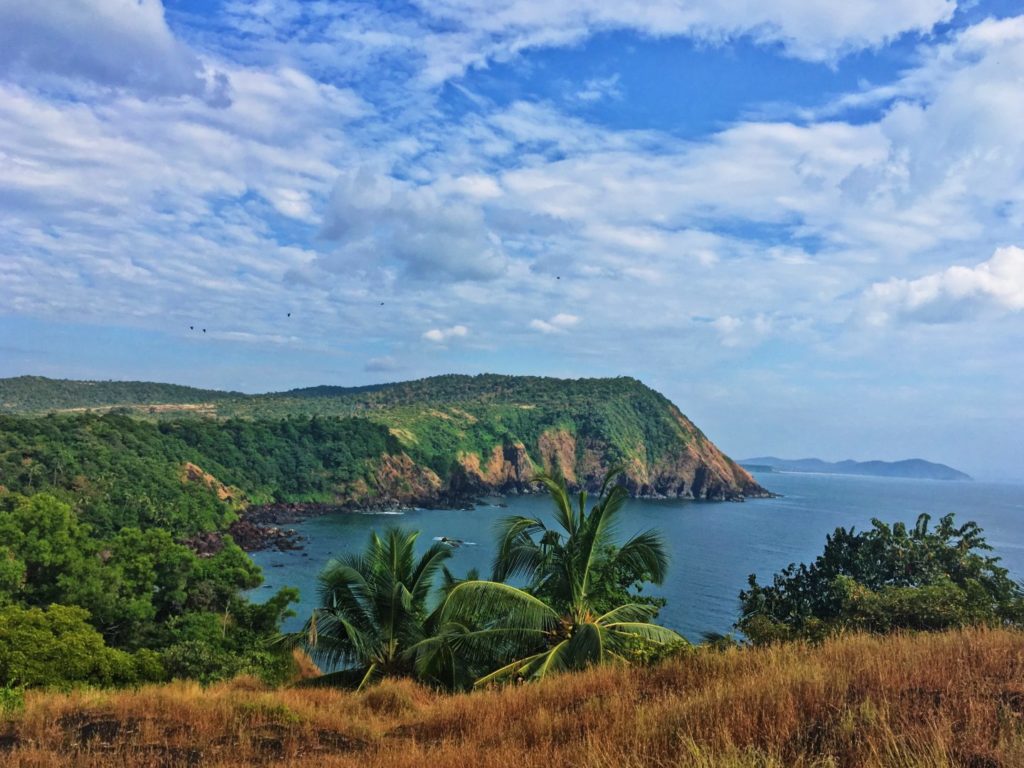 The Best Kept Secret of South Goa!
There is a Olive Ridley marine turtle nesting site in the south of Goa, near Galjibag. It is an incredible site to witness these young souls taking their first step towards the surging waves. This happens at the end of the nesting season and visitors are allowed at the beach from a distance. In the north, locals have told me Olive Ridley chooses to nest along the shore of Ashwem beach and Terekol (also famous for a heritage Portuguese fort).
Goa beyond the Beaches
I have written a detailed piece on a list of offbeat things to do in Goa. Both north and south features on it greatly. However North of Goa surpasses South's attempts to an extent with more number of shops and organized market places. The weekly flea markets of Anjuna and Arpora sees a number of Tibetan refugees ferrying exquisite silver ornaments. Along the coast line of South you will eventually end up reaching Gokarna and Udupi, the Karnataka coast line, more prominent on the pilgrim circuit of South India.
For honeymooners, I would advice stick to the north. It is comforting and touristy and offers a number of activities. For family travelers, I would suggest north Goa again, with a bit of a consideration for Colva, the poster boy of South Goa. For backpacking and budget travelers, I would recommend Ashwem, Arambol in North and Palolem in South. For the new travelers visiting Goa, who like to take it slow, prefer a beach bungalow with great connectivity and prefer to work from the comfort of home and serenity, there is no place like the south of Goa. There is peace and tranquility found in abundance!
By now, I hope you have got a clear picture of the two ends of Goa. The serene and the timid. The extrovert and the experiential. The old and the new. The changing face of iconic susegad life of Goa. If you have the privilege of spending enough time, you would ideally allocate time for both the south and the north. If not, choose based on your interest level. Choose north you want both party and pristine vibes. Head south to find the Goa that was a couple of decades back. Either way, Goa is going to exhilarate you.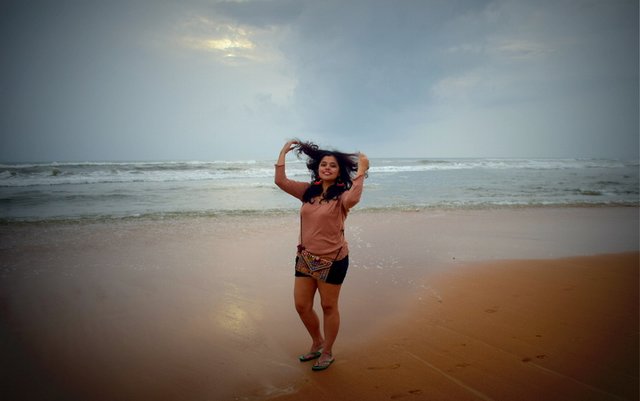 ---
Let's stay connected on Facebook, Instagram, Twitter! You may also consider joining my mailing list. I send travel and photography related emails only once a month!