About this Blog: Goa sits pretty by the Arabian Sea on India's West Coast. Famous for golden beaches and azure sky, Goa attracts loads to tourists, mainly swarming at Baga beach or north-central Goa. However, Goa is charming beyond the beach and regular seafaring activities.
Apart from beach hopping and relaxing at the iconic beach shacks, Goa has plenty of offbeat things to do. Think visiting protected ancient rain-forest at the foothill of UNESCO heritage Western Ghats. The prehistoric caves. The local markets of Mapusa. Baking a Goan bread Poi at a local village. The dilapidated forts guard the seafront. By the banks of Mandovi river, sails Houseboats of Goa gracefully. Goa has so much on offer for the cultural traveler, who gets to experience a region ruled and subsequently influenced by the colonist Portuguese rulers of Europe. Not to forget, Goa secured a place in the Indian epic Mahabharata with the Sanskrit name, "Gomantak". As a result, Goa became the breeding ground of an assimilated culture. One serendipitous discovery of this blended tolerant existence was at the Dhivar island, a rather unexplored and pristine river island of Goa!
You can plan a trip to Goa during monsoon, which is off-season or at the year-end, which is of heavy demand. Yet, you can explore offbeat and immersive cultural experiences in Goa beyond the usual touristy realm. This travel guide to Goa will help a solo traveller, a backpacker, group of friends and family to explore Goa's heritage site. Because, it is only at the lesser-known interiors where Goa's soul rests, unscathed!
Here is your comprehensive guide to offbeat & fun things in Goa with loads of cultural experiences & responsible choices with the locals.
Read all my posts on things to do in Goa!
But this post will not be just about the culture and heritage of Goa. I shall also divulge information about the lesser-known beautiful beaches of Goa from distant south and far north corners of the state. A visit to Goa is incomplete without visiting her ethereal coastline. However, Goa easily scores high with a handful of interesting and offbeat things to do with other aspects of experiential travels!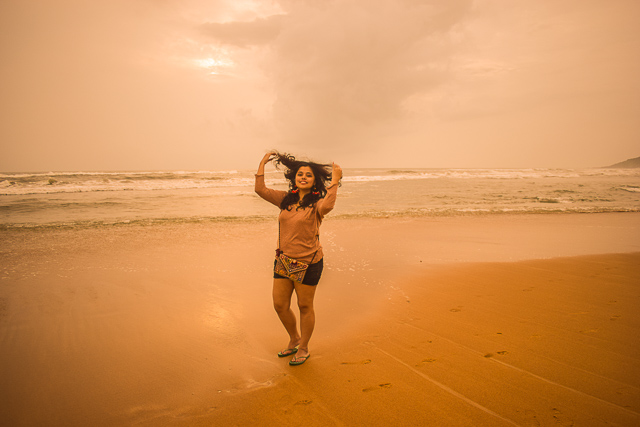 "The road less traveled!"
At an obscure corner of the Divar island, sits an old man in white attire. He looks endearingly at his garden, blooming and serene with the first rain of the season. At a distance, there is a Tulsi Mancha lookalike plant podium. I stop to have a better look. Yes, this is Tulsi. Indian basil. Affirmative. In front of it sits a small temple house. I could spot the wee end of a bright red dress the idol is wearing from outside.
A few strays sniff the air in suspicion. Sensing danger, I looked at him with a plea to help. The old man welcomed me inside his courtyard.
We exchanged niceties. I asked him about the temple. The deity in it is a female mother figure, carrying a smiling face, infant Jesus.
My heart fills up with joy! This is the inherently cohesive India we have known since childhood. "Unity among diversity!" A Tulsi mancha becomes an inseparable part of a Goan Catholic Christian Household! Bemused, I congratulated myself for taking the road less taken in Goa, beyond the realm of sandy beaches and sunny vibes. Sun was rare though. It was the famous monsoon in Goa, the end of the season.
My heart fills up with joy! This is the inherently cohesive India we have known since childhood. "Unity among diversity!" A Tulsi mancha becomes an inseparable part of a Goan Catholic Christian Household! Bemused, I congratulated myself for taking the road less taken in Goa, beyond the realm of sandy beaches and sunny vibes. Sun was rare though. It was the famous monsoon in Goa, the end of the season.
Please know Goa is beautiful beyond her beaches.
At the less frequented tourist trails, nature prevails in abundance, locals value cultural practices dating back to olden days.
Everyday local life in these corners of the world has been shaped by trade influence. Tourist trails merge seamlessly with indigenous tree of life. The vice of over-tourism is yet to reach these parts of Goa, hence you are in for a more authentic experience.
In pictures: Cyclone Kyarr and its aftermath!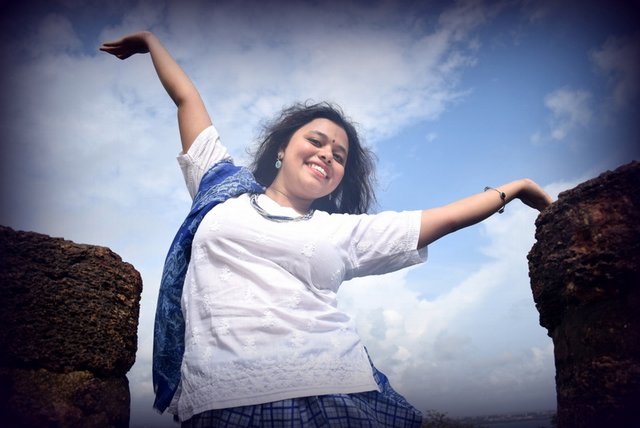 Why Explore the Interiors of Offbeat Goa Beyond Beaches?
"Let's go to Goa!" How many times we made a "Goa Travel plan" with friends in college? Mostly failed, but that is okay! I suspect this is a very millennial trend, to plan a trip to Goa, the land of elusive freedom and abundance of mirth!

Goa is freedom! Goa is love. You can spend a lifetime in Goa yet the tiny coastal state will offer you more things to do!

I often wonder, did Amir Khan know? His friends and he would prance around "Dil Chahta Hain" (loosely translated from Hindi, What my heart longs for) on the long sandy stretches of ethereal Goa beaches, and the nation's youth would follow soon after!
Also read: First timer's guide to visiting Goa!
With an unprecedented surge of domestic tourists proceeding towards the beaches of Goa, the balance of good old Goa invariably went for a toss!
Once a pit stop for the 70s worldwide hippie culture spanning the world over, starting from Israel and proceeding till Nepal, Goa quietly made space for the new wave of tourists.
The Russians and others of counterculture enthusiasts were pushed away to the distant coasts of North Goa. Trance parties making a man trip to his past and future would become utopic. The Goan flea markets would replace Soviet made radios and camera for silver trinkets, souvenirs and what not! Arabian Sea will bury deep all the secrets of the old Goa!
Once, I visited Goa on the August holidays of Indian independence in 2017 amidst incessant rains. That was monsoon at her peak in Goa! The land was laden with lush green foliage. It felt like the rest of India had came to spend that monsoon weekend in Goa! Monsoon was on full swing with waves hissing like a mythical creature. It's valor and wrath scared most of the tourists. We stayed put on the beach most of the time! A coastguard sitting close by kept watch on us, lest we venture into the water. We did not.
Crowd in Baga beach reminded me of a usual Ashtami Durgapuja night from Kolkata! But only in a more distressing manner. Sea waves made it to my sight once in a while, playing peekaboo with millions of human heads.

Those hairlines revolted me and eventually inspired to explore the unspoiled gems of Goan hinterlands, where very few usually ventures. In my subsequent 6 trips to Goa, I had made it a point to learn about the hidden corners of Goa. The colorful walls with thatched roofs. Floral designs adorning the huts. The art of designing a Kunbi print saree. How a Tulsi Mancha finds a way in a Christian household. You get the drift!
Like every other state in India, Goa's history has witnessed the rise and fall of many kingdoms. From ancient epitaph for Parashuram in Mahabharat to Portuguese colonists of the century bygone, praising hymns for then Gomantak, now Goa never stopped. For an enthusiast in cultural travel, exploring these little known layers of Goa is an immensely rewarding experience.

Quirks of local traditions find a way on the checks of Kunbi saree, festivals, hand painted flower graffiti adorning the walls of the balcony, colorful neighborhoods studded with ceramic pottery for a nameplate, elaborate Konkani meals and more! If you care to take your eyes of to look at Goa beyond her beaches, you will be pleasantly surprised!
A sneak-peak into the alternate offbeat things to do in Goa based on your interest!
More details follows suit.
| | |
| --- | --- |
| Tourism Themes | Bespoke Experiences in Goa and Things to do in Goa! |
| Festivals in Goa | Carnival, Narakasur, Xeldem, Bandaram etc |
| Alternate stays | Houseboat stay, Divar island stay, plantation stay near Dudhsagar, Cruising to Goa on a luxury sailboat |
| Explore heritage of Goa | Fontainhas Old Quarter, Portuguese churches of Old Goa (UNESCO heritage site), Goan bread and local market |
| Art in Goa | Museum of Goa, Tiatr performance (local theater of Goa) |
| Adventure and wildlife | Dudhsagar falls, Shipwreck diving, Birding (multiple spots), Hot air balloon ride, bungee jumping |
Following is a list of unusual and fun things to do in Goa beyond the realm of mass touristy routes. As much as it sounds difficult to bid adieu to Goa beaches, let me ensure that the other offbeat experiences in Goa promises to make up for it!
Also Read: Travel guide in Old Silk Route, Zuluk in East Sikkim
Set Sail on a Cruise to Goa
The maritime path from Mumbai to Goa is now dominated by luxury cruise liners by Angriya.
On a Cruise, you can tip toe around the sunny beaches in Goa and experience an exclusive and offbeat journey on the Arabian Sea!
From the finance capital of India to the party capital on the western coast, the cruise line takes close to seventeen hours and passes through coastline dotted with ancient lighthouses, remains of forts, Vengurla rocks, sandbanks turned hatcheries for migrating birds and seagulls. The cruise liner has replaced single use plastic bottles with traditional copper jugs in guest rooms, shies away from using plastic on most of the operational needs and strives to conserve power as part of responsible travel practices.
Once in Goa, you may also choose to opt for one of the numerous river cruises on Mandovi river. Generally the Mandovi river cruise sails everyday of the week, barring an exceptionally rainy day. The river cruise on Mandovi also comes combined with an elaborate lunch buffet and cocktails.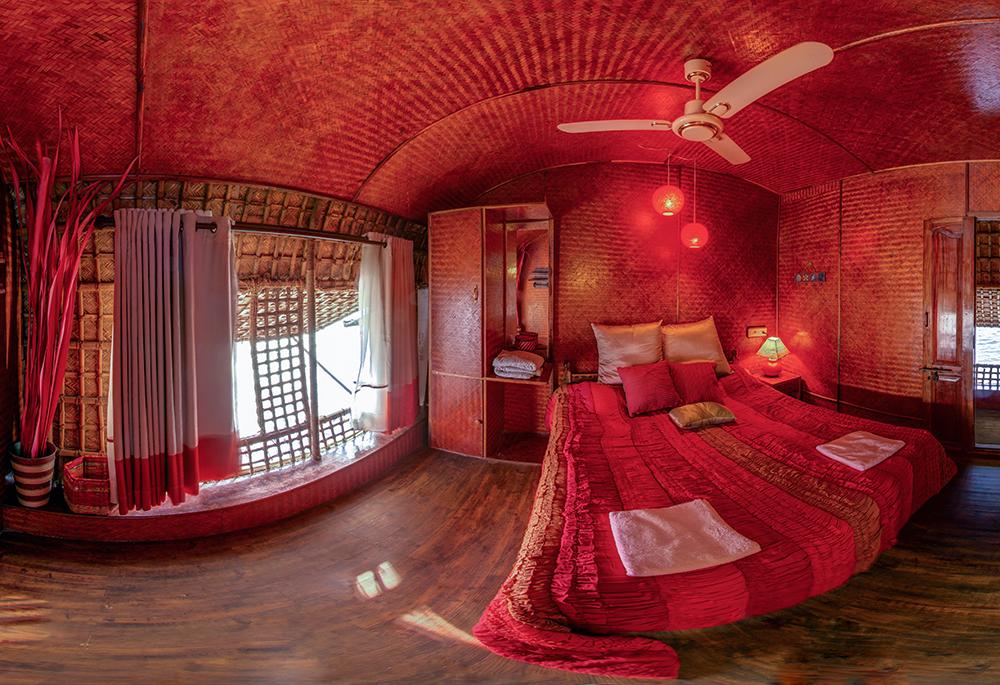 A Houseboat stay at the Backwaters in Goa
In Goa, the world revolves around water. The two main rivers, Mandovi and Zuari open to Arabian sea at the west. The plainland plays along tidal waves.

Houseboats generally sail on Chapora river, closer to the northern countryside of Goa. Life unfolds slowly. Fishermen get busy with day's yields. School going children board the government ferry. Locals at the marketplace. Old churches and temples stand witness to beautiful dawns. Local bakers slide in a generous amount of homemade butter in the oven. The air is filled with peace and joy.
Expect for the tidal waves, salty water from the Goa beach hardly reaches the foot of Houseboat. Away from the crowd, it is an immensely local experience in Goa.
Laid back Water is one such Houseboat service provider in Vagator, North Goa!
The houseboat maneuvers through these simple joys of life. Built in a similar style of houseboats at Alappuzha backwaters in Kerala, the ones at Goa sails like a swan through the dense coconut groves. You may choose to ride for a few hours and shoot the sunset. You may also spend the night at an open deck. The latter is recommended on a clear sky day.
A stay at the Old world Portuguese mansions in Goa
How about reliving the olden days of the Portuguese in Goa? Unlike the rest of Indian metro cities that still carry heavy influence of British architecture, Goa flaunts a distinct Portuguese style.
Check out the Portuguese Braganza house Chandor. It is a mansion and now hosts tourists. When in Chador, also drive to explore the 12th Century Tambdi Surla temple at the Usgalimal village. The Mesolithic rock carvings of this area will remind you of an era bygone.
If exploring the old Portuguese houses is your thing, do check out Amaral's' Goan-Portuguese home in Aldona. It is a 500 years old Portuguese house which now doubles as a homestay.
Other prominent Portuguese houses with distinct architecture styles in Goa are:
Casa Araujo Alvares, which is an 18th-century mansion
Palácio do Deão that stands out with its Hindu and Portuguese architecture
Menezes Braganza Pereira House, a 17th-century mansion with antiques, Italian marble floors, Belgian crystal chandeliers
Loutolim (Casa Araujo Alvares)
Quepem (Palacio do Deao)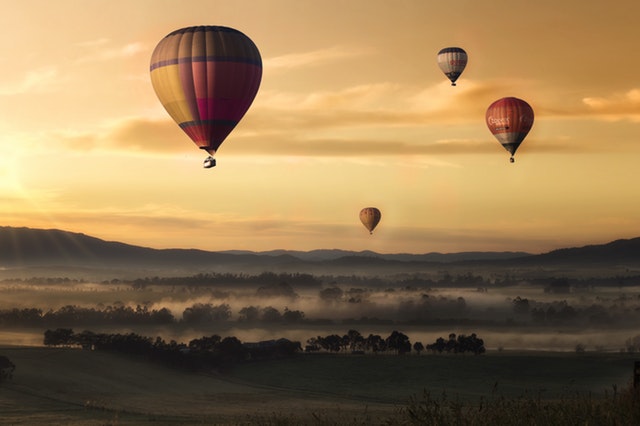 Hot Air Balloon Ride in Goa
If you thought these Hot Air Balloons lets you take a bird's eye view of the dilapidated temples at Bagan, Myanmar and the vast arid landscapes of Masai Mara in Kenya, think again! You can fly over the quaint little Goan villages, dotted with Portuguese church, hidden away in the dense foliage of Western Ghats.
Located at Assolda, near Chandor in South Goa, the Balloon ride takes place in the early hours of the day. Alternatively, you can choose to fly during sunset. Sunset paints the sky canvas on Arabian Sea in myriad hues of red.

The balloon flies over wildlife corridor, meaning you may spot much coveted wildlife on a lucky day! The ride lasts close to 90 minutes.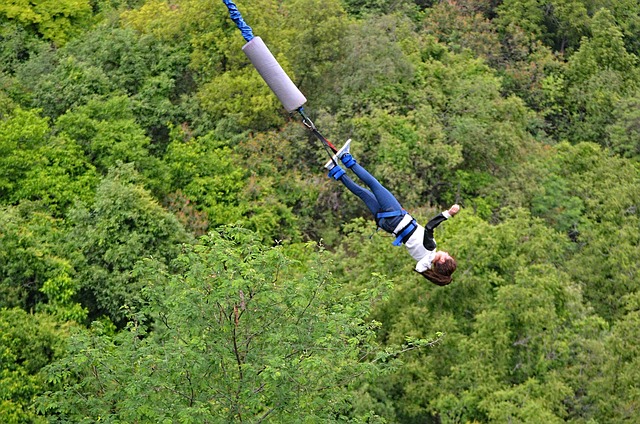 Bungee Jumping at Mayem Lake, Goa
Roughly an hour's drive from Baga Beach at the heart of Goa, you can take a leap of faith from 50/70 Meter height (you choose the height that suits you basically) and experience a free fall jump! Bungee jumping has now reached Goa.

It is operated by the company who also runs India's tallest Bungee jumping facility at Rishikesh. Instilling a sense of confidence to the tourist and safety precautions are utmost importance to them.
Mayem Lake in North Goa also lets you paddle boat on a freshwater lake, surrounded by dense jungle. It is one place to experience adventure and offbeat activities in Goa.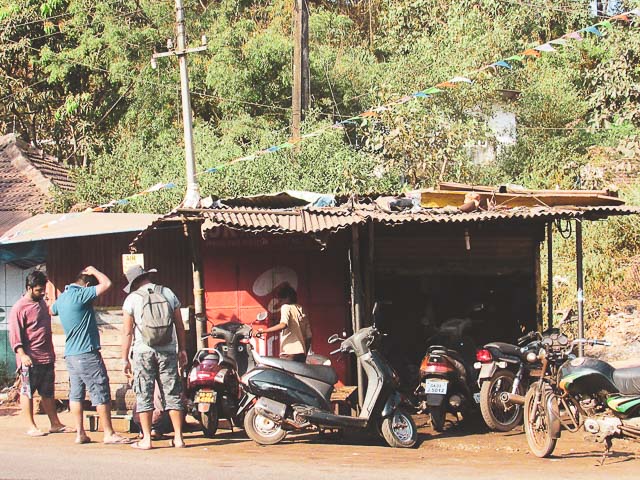 E Bikes for rental in Goa to explore old Panjim and beyond!
A company named Blive has now introduced a new way to explore Goa by pedalling Ebikes and following a curated trail. There are set tours conducted by a tour guide at different parts of Goa.
I liked specially curated Spooky trail, where bikers will hop around the most haunted locales in Goa! I recall visiting Aguada fort and stopping by an abandoned hospital once. Amid numerous Peepal tree reclaiming its concrete structure, the house looks inviting.
With an E Bike and a local guide to accompany you, you can pedal through the nook and corners of Saligao and other old neighbourhoods of Goa, where ancient legends live in obscurity.
If you are averse of meeting departed souls, you may choose to explore the Goan Food Trail. Needless to say, this is one of my most favourite things to do in Goa! Easiest way to explore a culture is through its plate, by tasting locally grown delicacies. Through the ages, Goa has developed a curious creole cuisine where Rawa fried fish proudly claims a space by Pork Xacutti.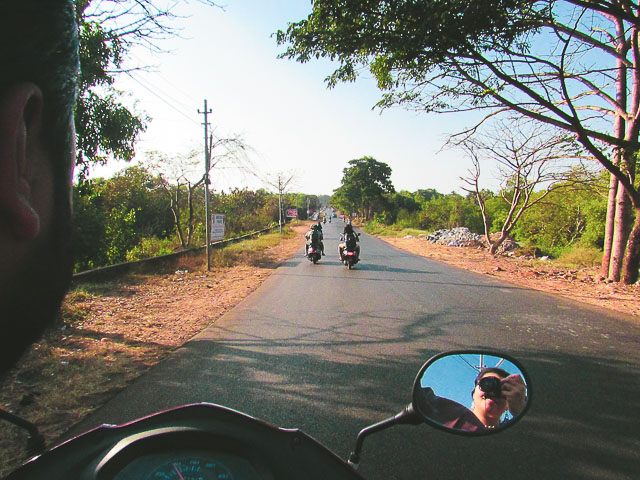 I prefer to explore local Goan food by my own. I read numerous blog posts and often resort to social media to eat like a local. Do expect a self guided food train in Calangute on my blog soon. However, if you are at Panaji, especially at the much acclaimed Fontainhas, you may choose to go with the E bikers for sound company!
Shrinidhi Hande has elaborated more on his blog about his experience with the E Bike Company. I met him at GITM as a part of the bloggers' group.
We always prefer to rent a bike and explore around a beach town. In Langkawi, we stayed far off the heart of the island, Pantai Cenang but with a bike it was a cakewalk to explore the town!
Ghosts of Goa: Trace the Offbeat Route
Goa's history is smeared with unfortunate blood of multiple power mongers, ,catastrophic plague outbreak and heartbreaks. There is no way denying the abandoned forts, ships wrecks, alleys , resting places tell a few tales, which very few can comprehend.
It is not different than rest of the India. You will find local legends associated with a burial ground, churches, which are part of oral history of the land. Causalim in South Goa houses Three Kings Church, where multiple paranormal activities have been reported. The Ghost hotel at Agonda beach has drawn similar gaze.
I have not been to any haunted place in Goa, nope, nada. neither I want to. Too chicken for that. However, I did listen to the bonfire ghost-stories. They were enough for goosebumps.
I recall this one incident in particular though. There was an abandoned building at the turn of Fort Aguada. You can see the beach from a distance. The road leads t a closed door and a building stands on the right hand, looking like an unfinished hotel or hospital project. Somehow, I did not like that place.
Okay, I am too scared now. I will write about the next offbeat attraction in Goa!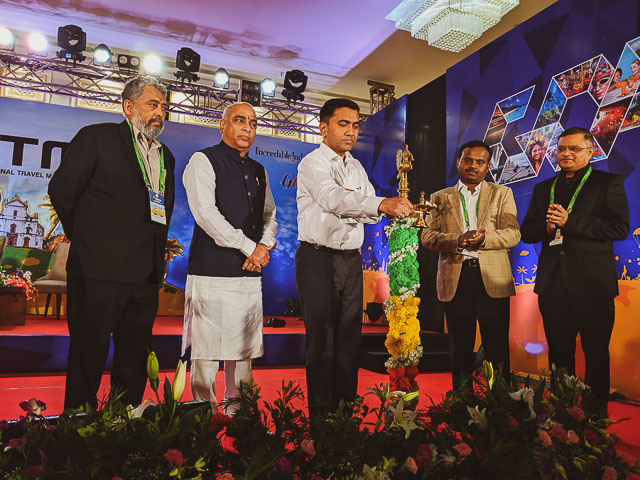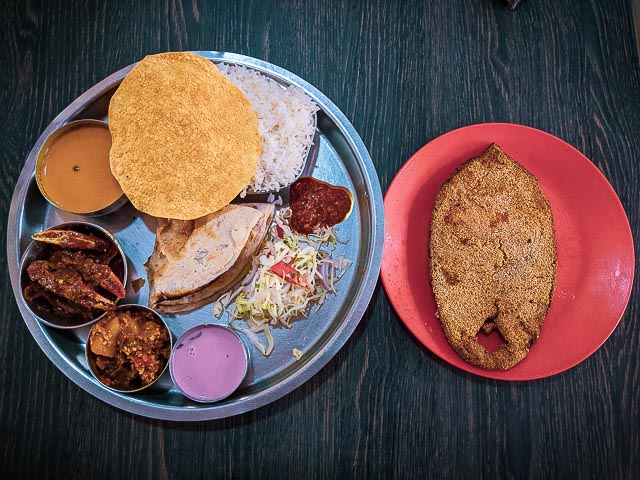 Eat your Heart away in Goa
After Kolkata's food culture, if I have loved a place for its intense culinary offering, it is Goa. No questions asked. Kerala comes a close second. So does Thailand and Egypt. But let's just stick to India at the moment. You see, I get swayed easily with food!
The first thing you need to eat in Goa is an elaborate Konkani Thali. If you are close to the beach, chances are the Thali has been diluted to suit a tourist's taste bud. Stick to the small places on the other side of the road that opens to Goa beach side. They operate on the style of Kolkata's pice hotels. They have a board with day's fresh catch listed with a chalk. The price varies depending on the day's rate as well.
Usage of coconut milk, Kokum, Racheiado spices and tamarind renders a distinct taste to Goan curries. Rice is a staple here.
Post Konkani Thali, you must try the Xacutis and Cafreals of a Goan restaurant. More often, these dishes find their origin in a Portuguese kitchen and got transported to India's west coast with a stop over in Africa! The taste speaks volumes!
The makeshift shacks on the Goa beaches sure cooks great fish fries and serves crisp beer yet they lack in preparing necessary skills to cook that typical curry!
Eating you way through Goa is the best way to unfold different layers of Goan culture. Please look beyond the shacks on the beach for a great Konkani meal and you will thank me later!

Must try food in Goa: King fish rawa fried. Baked lobster. Xacuti. Balchao. Prawn cocktail. Eat these dishes for sure among other things to do in Goa!
Indulge in a Cooking Class: Goa beyond the Beaches
You have fallen in love with Goan curries. I undertstand. I totally love and dig those elaborate Konkan thalis, slightly bearing a tang taste from the skin of dried kokum fruits. Now, you can even learn the tricks of cooking from an authentic Goa kitchen. You also get to explore the local farmer's market. Heavy influence of Portuguese cuisine in a traditional Goan meal reflects through Vindaloo, Xacutti (coconut-based curry), cafreal (marinated and fried/grilled), sorpotel (stew), recheado (stuffed), and ambot tik (sour and spicy) etc, all lip-smacking traditional dishes of Goa. Beef roast served with Sanna (rice cakes) is another local delicacy.
Rita's Gourmet cooking classes is one of the more famous ones among tourists. Maria Fernandes is another choice which can be booked throigh Airbnb.
Check out the bakeries from the rural parts of Goa. Every morning in the Goan hinterlands ruminates an otherworldly aroma of freshly baked hot breads – poi (wheat bread), pao (white bread), kakon (bangle bread), katro (butterfly bread). Like rest of the India, oven is made of earthen pot and pretty huge in shape. The food trail is totally worth leaving behind the sun and sand beaches in Goa!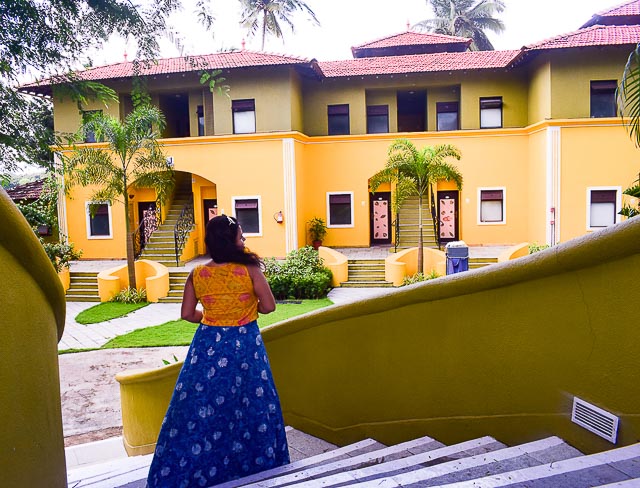 Explore Fontainhas: Colorful Neighborhood of Old Goa
Once a sprawling land dense with coconut grove atop the Altinho hill, Fontainhas was owned by Antonio Joao de Sequeira, a Portuguese man from the days of yore. Instagram was created to impress Fontainhas's narcisstic self. Once you step into the neighborhood, you will know I am not exaggerating!
Panjim's Fontainhas is Goa's answer to Old Phuket Town in Thailand. Pretty colorful buildings dot the streets. Elaborate and ornate Portuguese style curved windows and bright magenta juxtaposed with cannery green please your eyes. Windows at Fontainhas neighbourhood is adorned with mother of pearl. Many a cafe has come up to welcome guests. Sit with a cup of coffee and enjoy the quintessential charm of Susegad, a lifestyle indigenous to Goa where pace ceases to exist.
Being close to Panjim, Fontainhas found it rather easy to attract tourists however I discovered similar neighbourhoods in the deep of Old Goa and Divar island.
Walking amid these colourful palatial bungalows of yesteryear brought back memories of opening a watercolor box. Each turn you take, you anticipate a new surprise. Memories and melancholy paint a few houses despite these bright colors. Tulsi tree planted in front of Mother Mary silently embodies eternal India.
One should visit Fontainhas during afternoon, when colors blend in well with daily life. For a more immersive cultural experience, consider taking up a guided tour to explore Fontainhas, often termed as Goa's Latin quarters. While walking on the alleys of Fontainhas, you come across a spring at the end, named Fonteinhas. On a guided tour, you may listen to Fado music in century old heritage Bungalows, originating in Goa.
Where to eat at Fontainhas, Goa:
Allow yourself a day to explore Goa's old quarter and observe life unfold in myriad ways. one of the best things to do in Fontainhas is to taste food from the quirky cafes and drink Feni and ruminate on Jazz music.
Viva Panjim (vibrant interiors)
Cafe Bodega
Hotel Venite (Quircky decor)
Try one of the oldest Bakeries of Goa: Confiteria 31 De Janeiro for a truly rewarding offbeat experience!
Quattro Fromagii Pizza served at Cafe Alfresco
Bombay Coffee Roasters
Joseph Bar for quintessential vintage vibes (Try Feni cocktail and King's Beer and listen to the Jazz. That is heavenly!)
Also read: Self Guided Walking Tour of Offbeat Old Phuket Town, Thailand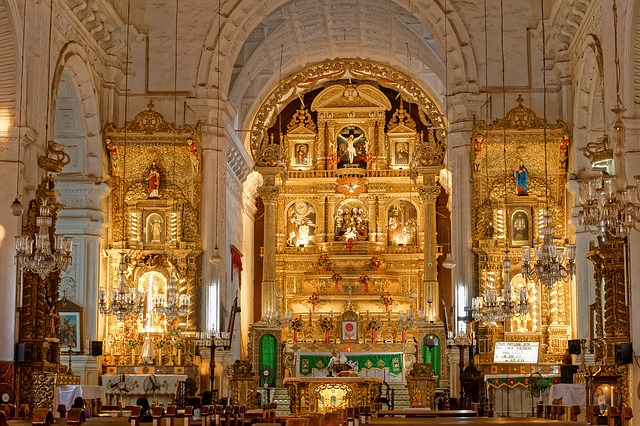 UNESCO Heritage Sites at Old Goa
Once touted as the Rome of East, Old Goa was a city made of dreams!
Portuguese splendors filled Velha Goa (as old Goa is known in Portuguese) to the brim.
Baroque architecture rendered her imposing religious buildings an impressive style. Originally built by the Bijapur Sultanate, Old Goa had stood witness to many kingdoms beckon until a deadly plague drove out all the inhabitants.

However, Roman Catholic institutes of Goa who tremendously contributed in evangelion efforts of time bygone still stand strong. They have been conferred as UNESCO Heritage sites of Goa. A day trip to Old Goa generally features in touristy things to do list. However, it can take repeat visits to immerse completely to soak in the essence of a bygone era.
Significant Chapels and Churches in Old Goa
Walking tour of Old Goa: One of the best offbeat things to do in Goa!
Basilica of Bom Jesus or Borea Jezuchi Bajilika and Professed House of the Jesuits
Old Goa was won over from the contemporary Hindu ruler by Alfonso de Albuquerque.
Subjects were converted to Christianity. Since then, Portuguese ruled Goa for a significant amount of time in history. You see remnant of Catholic culture almost everywhere in Goa.
You should start exploring Old Goa right from the door of Basilica of Bom Jesus. The church houses the remains of St. Francis Xavier's body in a glass container and a silver casket.
Close to the Basilica of Bom Jesus stands the old Museum of Christian Art.
While Basilica of Bom Jesus shines bright in golden hue, close to it stands the Se cathedral. The Se cathedral is also a part of UNESCO heritage site of Old Goa. One of the largest cathedral of Asia, Se cathedral was attributed to St. Catherine. It is considered to be the Archdiocese's seat in Goa. Se cathedral also houses the Saint Peters bell. This is mentioned as the Golden Bell by the Portuguese poet Thomas Ribeiro in his poem "Sino de Ouro".
Close to this stands the Church Of St. Cajetan, also known as Church of Divine Providence. Dating back to the early seventeenth century, this church features Latin scriptures on the rooftop. From aerial view, Church Of St. Cajetan appears to be like a Greek cross. these are offbeat gems found on the old quarter and you must not miss at any cost while traveling in Goa!
I would soon publish a post on self guided walking tour of Old Goa but keep in mind to check out the below mentioned chapels and cathedrals too when you are in Old Goa. It is truly a least explored region in Goa and I think more emphasis should be given to this place.
Chapel of Our Lady of the Mount
Church of the Cross of Miracles
Chapel of our Lady of the Mount
Church of St. Augustine (one of the largest monuments in Old Goa but now crumbled)
Rachol Seminary
Church of St. Francis of Assisi
Church of St. Ana Church of Mae de Deus (Saligao)
Reis Magos Church
Church of Our Lady of Rosary Nunnery of Santa Monica
Chapel of St. Sebastian
Gate of St. Paul's College and the Chapel of St. Francis Xavier
Church of Our Lady of Rosary
Chapel of St. Catherine
The Convent and Church of St. Francis of Assisi
Convent of St. Cajetan, Church of Our Lady of Divine Providence and the Arch of Adil Shah's Palace
Viceroy Arch of Old Goa
Take your time to explore the old Goa. There are plenty of things to do in this part of the city. Wear a good walking shoe and you are good!
Insider tip to explore offbeat Goa: If you are traveling to Goa during monsoon, it is always a great idea to explore the offbeat parts of Old Goa for a few days since the sea would be grey and dark when it rains. Be careful of snakes and stray dogs in Goa and you are good to go!
Old Goa is best explored on foot or cycle. It is also a famous place for Wedding Photography shoots.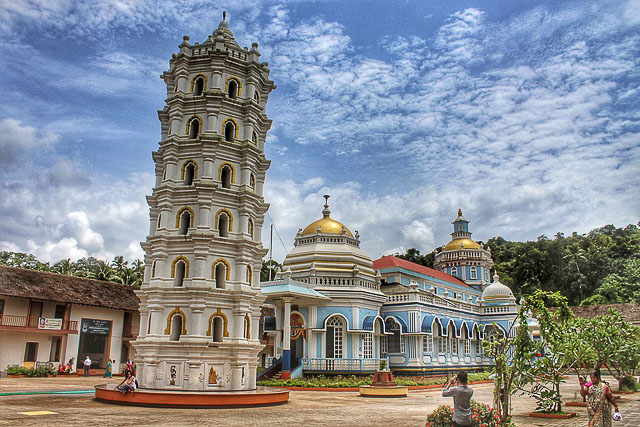 Temples in Goa: Trace Back the Ancient Offbeat Goa!
Though a number of ancient temples in Goa often succumbed to repeated invasions or fell prey to lack of nonadministrative patronage, a handful of them survived turbulent times. They continue to attract devotees from around the country. Strange as it may sound, Goa is one of the prominent pilgrimage spots in India.

Built in eighteenth century, Shantadurga temple is the most remarkable yet offbeat temples in Goa. With a tall Deepa Stambha, an elongated installation where oil lamps are lit, adorning the temple entrance, the Goan temples are distinct in form. The temple floor is made of stones from Kashmir. Few windows have Roman influence in the make. There is a golden palanquin installed inside.

As of 2019, this temple is not open to foreigners.
Tambdi Surla is a thousand years old Shiva temple where Dravidian influence is more prominent. Mangueshi temple is a five century old Shiva temple which attracts massive number of footfalls of Hindu festivals.
Tambdi Surla is rightly referred to as a gem of architectural prowess. The stones are not bound rather had been cut into a specific shape. The interior of the temple sanctum remains cold even when Indian summer blazes outside.
Tambdi Surla is the oldest temple in Goa. It was built during the Kadamba-Yadava dynasty. Close to it stand Barabhoomi, a unique temple dedicated to Vetal. Unless you are very much into exploring the offbeat travel destinations, you will not hearing about these places at all!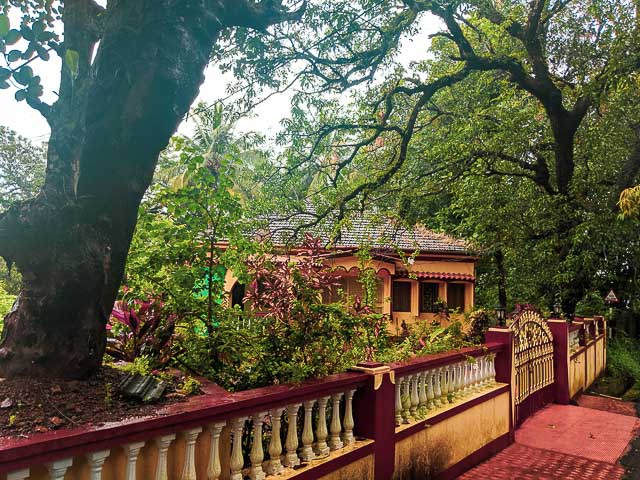 Safa Mosque
While Christianity and Hinduism survived in Goa over ages, Islamic anecdotes are almost non-existent in Goa. Safa Masjid stands as an exception. Safa Mosque was built by Ibrahim Adil Shah, the Sultan of Bijapur, At Ponda, in 1560. Safa means clean, referring to the large water tank adjacent to the monument. The mosque draws inspiration from Mihrab designs.
Did you know: Goa houses the oldest medical college and hospital in Asia.
Divar Island, an Island stay in Goa
Divar means small in Konkani.
Located by the banks of Mandovi river, Divar island remains unspoilt from the surge in tourist numbers. The sleepy island has close to 7000 local residents. A couple of ferry service connects Divar island to the outer world.
Divar is the perfect place to sow down with a glass of Urak (milder version of Feni) and some rawa fried king fish, freshly caught from the backwaters. A local or two would join you for company and tell the legends of the island. How the 16th century Church called Our Lady of Compassion Church came to be at the hilltop of the Piedade village? Where can you cycle to find the ruins of ancient Kadamba dynasty? How people from the old Portuguese capital fled at the break of Plague and came to settle in the interior of Divar, eventually by restructuring the Hindu-Christian population. Divar has multiple layers of history, sometimes violent but largely that of peaceful cohabitation, like the rest of the country.
I had the good fortune of staying at a wellness resort at Divar island. Housed at one corner of the island, Mercure Devaaya resort in Goa brings ancient Ayurvedic practice to help detox a wry urban soul. Read my review of Mercure Devaaya here.
The island also has a few home stays available. Check here for booking with Moradia dos Quadros.
Plenty of birds are sighted at Divar island. The famous Salim Ali bird sanctuary in Goa is Divar's neighbor. It also houses Wild Otters, a research institute for otters.
You may also choose to go fishing with locals. 400 years old Sao Matihas Church stands pretty at one part of the island. This church had immense role in converting the local population into catholic religion. On the last Saturday of August, Bonderam festival (the harvest festival with flags ) starts from here. Divar island is best enjoyed on a bike. A couple of bus runs from the ferry to the central market.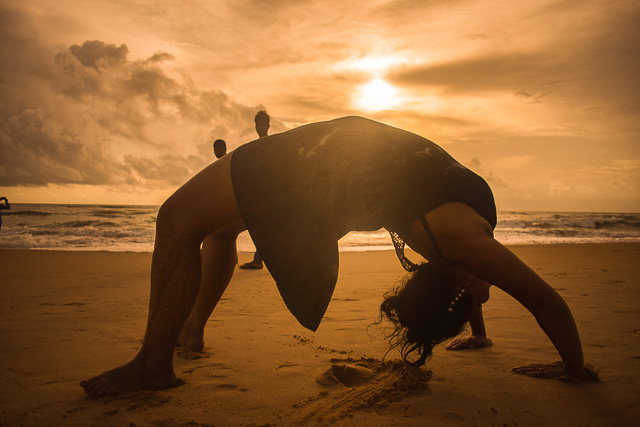 Also read: a Complete travel Guide to Hampi, India's answer to Pompeii and UNESCO world heritage site!
Wellness Tourism and Ayurvedic Treatment in Goa
I had no clue what a wellness resort can do to one's self until I had spent a few days at the Taj Madikeri Resort and Spa. It was a shy property hidden away from the tourist trails of Coorg.
Few months apart, I chanced a hosted stay at the Mercure Devaaya at the Divar Island. Devaaya sealed the deal! I think everyone should take at least one annual holiday at one of the wellness resorts!
Goa has a handful number of resorts where slow travel is given importance, coupled with Ayurvedic treatments and Yogic practices. Given the insurmountable amount of stress that engulfs many of us as a byproduct of modern lifestyle, a couple of nights at a wellness resort literally strips away wryness from life. I can vouch for it since I have felt in my soul!
Even if you are not too keen on spending a holiday (or may be you don't have the luxury called time) at the Ayurvedic resorts, I would highly recommend booking at least one session for consultation and therapy. Last time I was in Goa, cyclone Kyarr was ripping her coasts apart. The meditation sessions helped keep me calm and grit in front of an imminent natural calamity.
If you are a book worm and looking for a good read, consider ordering from Booktique Goa. A mobile book library delivered on cycle, wrapped in newspaper and thus keeping carbon footprint intricately low.
Chasing Art: One of the best things to do in Goa
For the longest time, Goans have shown prowess in performing art and cultural sphere on a national level. The latest addition to this is newly emerging art centers in Goa. There are a number of contemporary art galleries in Goa.
Offbeat Goa for the art lovers: ensure you visit the following galleries and museums. these are perfect destinations for alternate cultural travel enthusiasts.
Museum of Christian Art
Museum of Goa (MOG, Mog also means love in Konkani)
Kerkar Art
Kala Academy
Gallery Attic
Houses of Goa (ship shaped museum)
Gitanjali Art Gallery
Ancestral Goa
Goa Chitra: more than 4000 artifacts on display
Big Foot (By the Goan artist named Maendra Jocelino Araujo Alvares, this museum displays artifacts of Goa's culture and heritage. Think making of feni. Weaving Kunbi prints.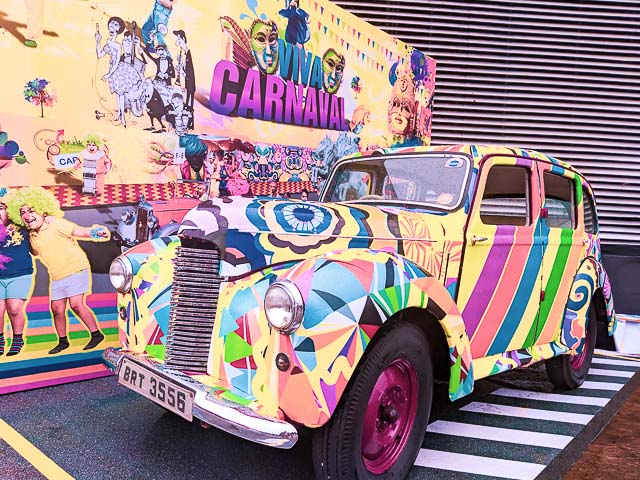 The Carnival and other lesser known Festivals of Goa (offbeat experiences beyond the beach)
If there is art, how far can be the carnivals?
Okay, here is the trickiest part of Goa!
As a Bengali and a Kolkatan, I had lived my life knowing Durgapuja in Kolkata is India's answer to Mardi Grass. Until, I found out Goa has her own traditional Catholic celebration: the Carnival, which is often termed as India's answer to Mardi Grass in West. History says Carnival started back in 18th Century during the conquest of Goa by the Europeans. Timeteo Fernandes revived the festivity in Goa during recent days.
The four day long festival is inaugurated by the King Momo and followed by floats and parades and masks and food and drink, colorful bullok cards. Good time flows! I eagerly wait to experience one next year! Four big cities in Goa hosts the festival on four days: Panaji, Vasco, Margao & Mapusa.
A local man wears the crown of King Momo and he lets the good time flow by saying, "Kha, piye aani majja kar" (Eat, drink and make merry).
Usually Carnival starts on the day of Sabada Gordo (Fat Saturday) and ends on Shrove Tuesday (a day before the first day of Lent).
Witnessing the Carnival festival in Goa is one of the best things to do. Entry to Goa Carnival is free for all!
Time: February
Attending Goan festivals are extremely enriching cultural things (and free) to do in Goa! There are a list of other festivals in Goa. Refer to the following list to understand what are the other things you may do in Goa!
Chikal Kalo: The Mud festival
At the onset of monson in July, residents of the village Marcel celebrate the iconic Chikal Kalo, a 400 years old festival. On the temple ground of Devaki Krishna, villagers gather and indulge in a mud bath sort of experience. It is a men exclusive game. They chant 'Hari Vithal, Jai Vithal'. Bol, a sweet made of coconut, is distributed generously!
Shigmotsav: Offbeat things to do in Goa
Popularly known as Shigmo, this festival marks the end of winter in Goa. Usually in the month of March, Shigmo is celebrated with Gulal (Hindi word for colors) and floats side by side. Traditional folk dance of Goa is performed on the streets. Floats come out on the road, along with masked dancers. Flags of different colors are hoisted as well.
Dindi Festival: Alternate experiences in Goa
One of the oldest festival in Goa, Dindi is usually celebrated by Hindus during Diwali. A palanquin is decked up in regal stature and taken around the village around Vithal Rakhumai Temple in Salcette. The local deity named Vithoba resides in the "Palki".
Serendipity Arts Festival: One of the best things to do in Goa
Goa has a thriving Art scene, stemming out of a talent pool of young local artist. During Serendipity Arts Festival, artists from every genre from literature, live arts, fashion and films gather under the same umbrella. Entry is free for all and Serendipity Arts Festival (SAF) takes place in Panaji during December.
Tripurari Purnima
At Sanquelim, locals come to celebrate the festival of light (Dev Deepavali) with miniature boats, lamps at night. Life performances, folk dance, boat race etc take place.
Narkasur: As Diwali comes to an end, huge effigies of the demon is built and paraded before finally being burnt, indicating a triumph over demon.
Xeldem Tribal festival
Celebrated in the month of January, Xeldem village gathers all the folk dancers and tribal customs and stages a spectacular show of sustainable living inherent in the community.
Traditional games like Chateani, Logoreani, Ton Barani – Guli Danda are played among the children. Women prepare traditional items like Mol'la (palm leaf mat), San'n (broom making), Nivoni (paddy grass weaving) and Fulla Fati (head bands of flowers). Culinary treasures like Pita Gulio, Pinagare, Donne, Sanna, Pattoleo, Shevyo and Soji are home cooked and sold in the fare.
The fertility feast of Saint John the Baptis or Sao Joao
This is a festival with an ode to the waterborne civilization of Goa. People jump in wells, ponds, streams and retrieve bottles of feni. The air is usually filled with chant, "Viva San Joao!" This festival usually takes place in June before monsoon commences and locals pray for a flourishing monsoon season. There is music, dance, feasts and a quirky boat show at Siolim.
Cucumber festival (Touxeachem) where upon accepting a cucumber, woman actually select their spouse.
International Film Festival
Affordable Art Fest (great for buying art work)
Sunburn Goa
Also read: Dos and Don'ts of Goa travel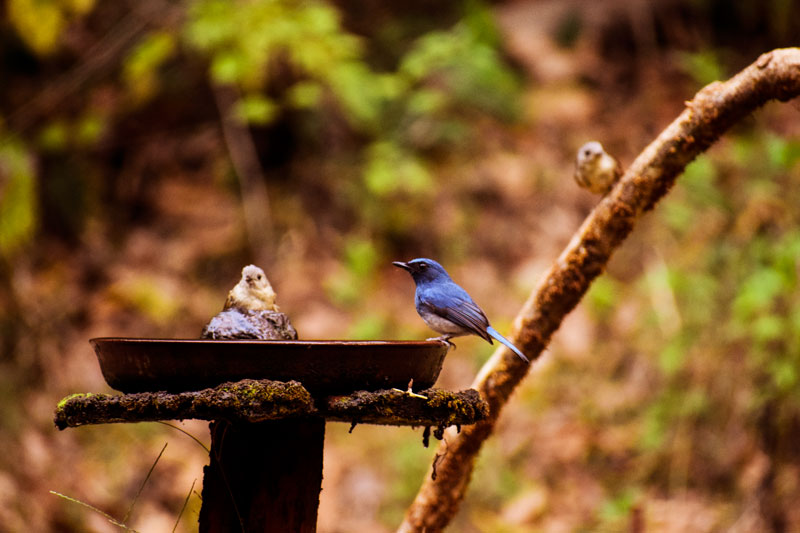 Birding in Goa: Offbeat things to do in Goa
Surprising as it may sound, Goa is one of the must sought after destinations in India for ornithologists. Think Malabar Trogon, think Goa!
The ghats and the wetland of Goa tunes to Avians' romance more often than we can imagine!
Come winter, migratory birds join them too! Watch out for migratory birds in Goa at the Morjim beach. Other birds species found in Goa are: white-bellied woodpecker, velvet-fronted nuthatch, white-eyed eagle, heart-spotted woodpecker, rufous woodpecker etc.
Carambolim, Curtorim and Maina Village, Moira backwaters, Divar island are some of the places where birding is considered to be a rewarding experience. Also check out the following places for birding in Goa:
Chorao Island (Most famous and home to Dr. Salim Ali Sanctuary)
Bird Festival in Goa at Valpoi
Carambolim Lake
Soccorro Plateau
Cotigao Wildlife sanctuary
Also read: Birding at Dandeli (Also located near Goa)
Exploring the Nature Reserves in Goa
Believe me or not, Goa has Royal Bengal Tigers in her natural reserves. 38% of Goa is covered with lush green forest, justifying her old name: Sunaparant (or the Golden Land).
Mahadevi Wildlife Sanctuary as 3 tigers in her wilderness. Besides, rare birds like Great Indian Horn bill, vipers, Cobra, Python, Asian elephants and Indian mugger crocodile live here. You can find wildlife in the following national parks in Goa:
Mhadevi Wildlife Sanctuary
Mollem
Bondla
Dr Salim Ali Bird Sanctuary (this one is primarily for birding)
Cotigao Wildlife Sanctuary:
In south Goa, at the foothill of lush green Western Ghat (which also happens to be one of UNESCO world heritage sites of India), stands Cotigao Wildlife Sanctuary. The name of the Taluk is Canacona, a quirky reference to Mexico in my honest opinion!
Cotigao houses a myriad range of wildlife. You get to see flying squirrels, deer, porcupine and pangolins among other animals. However, Cotigao is a leading spot for birding. Birds found at the Cotigao wildlife sanctuary of South Goa are white-bellied woodpecker, velvet fronted nuthatch, kingfisher, swallow, swift, egret, heron, speckled piculet.
Follow the hiking trail and reach atop the 20 meters high observation deck. Hike upto the mouth of Bamanbudo spring, beautiful especially during monsoon. Legend has it an elderly person from Saraswat community drowned while taking a bath in the waterfall. His spirit looms large in the area. Close to the waterfall, you will find a small tribal shrine known as Paika Pann, frequented by forest dwellers.
Devils canyon, an offbeat destination in Goa!
While visit the Bhagwan Mahavir sanctuary, make sure you visit this river gorge known as Devil's canyon. Lengend say a fisherman outwitted te resident devil and caught fish from the river. The devil got angry. His curse makes people drown in the river till date!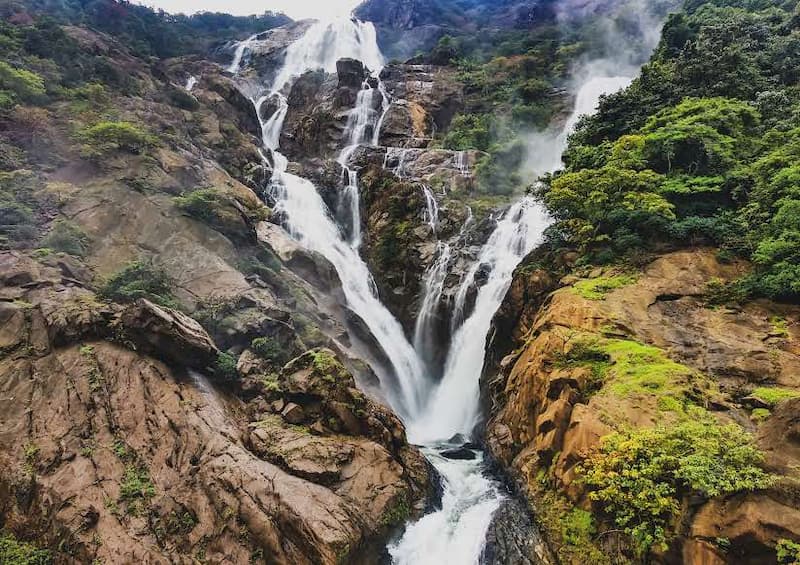 Chasing Lesser Known Waterfalls in Goa, beat the crowds
Barring monsoon season, one can trek up to the Dudhsagar Falls. One of India's largest multi-tier waterfall, Dudhsagar is a stunner during monsoon and makes an appearance on the Konkan railway, enroute Goa from Bengaluru. Only local vehicles have the permit to go to a certain point after which there await a small trek. The journey is breathtaking as the views are very rewarding. Ever since Shah Rukh Khan's Chennai express was shot at the foothill of Dudhsagar, this fall is not exactly an offbeat destination in Goa any longer. However, Western Ghat hides plenty of other beautiful falls up her sleeve, making the list of offbeat things in Goa only longer.
Harvalem and Netravali are among the other handful of waterfalls in Goa, which often escape tourist attention, hence safe to be branded as offbeat tourist attractions in goa.
Here is a Comprehensive List of Waterfalls in Goa that are off the beaten track destinations in Goa:
Kesarval Waterfalls, Verna Plateau
Karmalya Waterfalls
Arvalem Waterfalls
Sada Waterfalls
Kuske Waterfalls
Hivre Waterfalls at Valpoi
Tambdi Surla Waterfalls (Located at Surla, Goa. requires trekking through the Bhagwan Mahavir Wildlife Sanctuary)
Charavane Waterfalls (Choraundem Village, requires trekking)
Netravali waterfalls (Do not miss out the Budbudyache Taley or Netravali Bubbling Lake when in this offbeat region in Goa. Bud Bud or bubbles in this lake are caused by sulphur dioxide gas. If you clap, they appear more frequently.)
Chasing waterfall in Goa is best done during monsoon. You can rely on shoulder season as well for a good flow. Since summer can be scorching hot in this part of the world, many streams dry down. In the peak of monsoon, many trails are off the limit.
Please note, these waterfalls come to their prowess during monsoon season in goa, alongside multiple nameless streams. More often than not, these waterfalls originate along the fold of Western Ghat mountain range. Sometimes they require trekking through dense forest.
Caves in Goa:
Caving is one of the best things to do in Goa for an adventure lover.
The Harvalem Caves that date back to the 6th century
The Lamgao Buddhist Caves that stand out with their elaborate rock-cut carvings
The Khandepar Caves that date back to the 10th century
The Rivona Caves that are rich in historical and religious vibes
The Arvalem caves.: Protected by the Archaeological Society of India, also known as Pandava caves. The picturesque Arvalem Waterfall is close by. Entry is allowed from 9:00 am to 5:00 pm. The rock cut chambers inside house an ancient Buddhist statue.
Also check out the 30,000 years old Usgalimal Rock Carvings at Sanguem on the banks of the Kushavati River. For those looking for alternate things to look for Goa and are curious about a taste of adventure, Usgalimal will just blow your mind!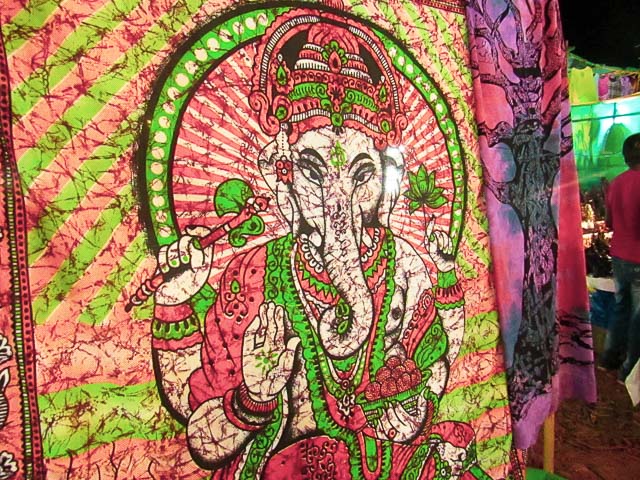 Anjuna and other lesser known flea markets in Goa
I would go back to Goa for shopping. Okay, I do not shop as much any more. But I do not mind taking a stroll in the Goa flea markets. In fact, shopping at Anjuna is one of the best cultural things to do in Goa!
The shops are beautiful. There are plenty of quirky covers, wall hangers, silver trinkets and other stuff on sail. A few stalls sell food items in Thailand night market style as well.
Anjuna remains one of the oldest and largest flea market in Goa however many other places have emerged as weekend flea market in Goa. Anjuna night market usually takes place on wednesday.
Arpora night market at Aguada is one closer to Baga and Candolim area, more centralized. Nowadays, Calangute has a night market has well.
These nightmarkets in Goa usually take place on tourist season and cater to tourist groups with similar vending products, hence it may turn out repetitive.
For a more local offbeat experience in Goa, try the Friday Market at Mapusa. Fresh products like Goan Chorizo sausage and souvenir collection share stall here. Mapusa market is known for decent prices. The Panaji Municipality market and fish markets of South Goa deserve mention too. Try Bibinca, Goa's traditional cake from Simonia Store at Mapusa. This offbeat place is quite the icon in Goan households!
Suggested souvenirs to buy from local markets of Goa:
Cashews of different sizes, port wine, Chorizo sausages, Bibique
Dried fish and prawns, pottery, cutlery, Patali Gur (hardened jaggery) , Tamarind balls, Kokum, dried chilies, and spices etc. The Goans love this simple side dish of Dry prawns fried with desiccated coconuts. It is one of the best food in India, provided you can stand the aroma of dried fish!
Also listen to my Travel Podcast on Goa!
Experience a Tiatr: offbeat cultural experiences in Goa!
A traditional Konkani play, most often a political satire, is known as Tiatr. It is a power packed live performance with music, dance, comedy and wit.Coupled with a tourist guide, you can decode the dialogues. However, I can assure you will enjoy this niche art form of ancient India.
A few stages where Tiatr is played regularly: Hanuman Theatre in Mapuca, Kala Academy in Panjim (Also arranges for an annual competition), Ravindra Bhavan in Margao.
Jazz Music in Goa
Under the Portuguese rule, Goa was teeming with western influence on culture. It reflected directly on the jazz music practice in Goa which further extended to Indian film industry in Bollywood. The century old Portuguese mansion in leafy Campal, near Panjim is often referred to as the birthplace of Jazz in Goa. Jazz Goa is one of the finest bands from Goa. To listen to a live jazz performance, walk to the Cantare in Saligao village on a Monday.
The annual International Jazz Day is celebrated in Goa in the month of April 30.
Besides, the Goa International Jazz Live Festival, held by Jazz Circuit India also takes place in Goa in November or December every year.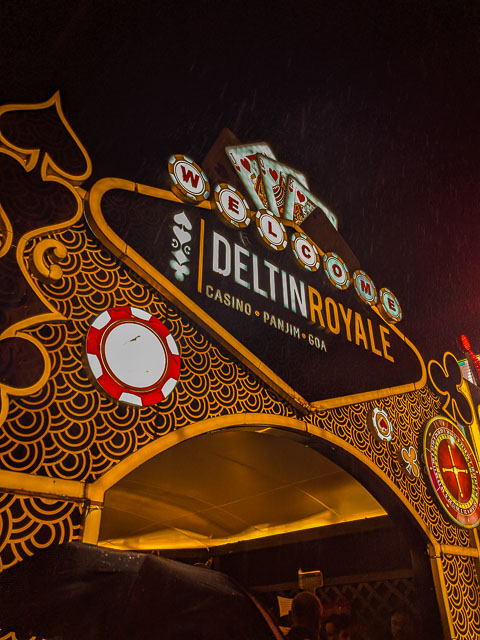 Casino Hopping in Goa: Beyond Regular Party Scene in Goa
Law of the land in India does not allow gambling. Hence the casino ships are anchored deep in the sea where some of the "fun" take place. Deltin Royale Casino is one such place in Panjim, Goa.
It was my first ever experience in a cruise ship. Deltin was a luxury ship. A small ferry took us close. There were rain and storm but we did not feel a thing inside!
I did not play at the casino. There was a huge buffet but food lacked finesse, except for the live chaat counter. I also loved the sparkling wine they served on board!
Surfing in Goa: Romancing the Arabian sea in Goa
The Arabian Sea in generally mild, especially in the winter. You see, it is difficult to stay in Goa for long beyond her sun and sea!
The swells are mellow, at max two meters at height and comfortable to start with surfing lessons. At the north of Goa, Ashwem beach is a surfing zone. Arambol beach is a good place to start surfing as well. A few surf schools are located by the beach. Surfing in Goa is not very popular among the domestic tourist groups, so you can expect serenity and peaceful experience. Best time for surfing in Goa is from November to March, the Goan winter.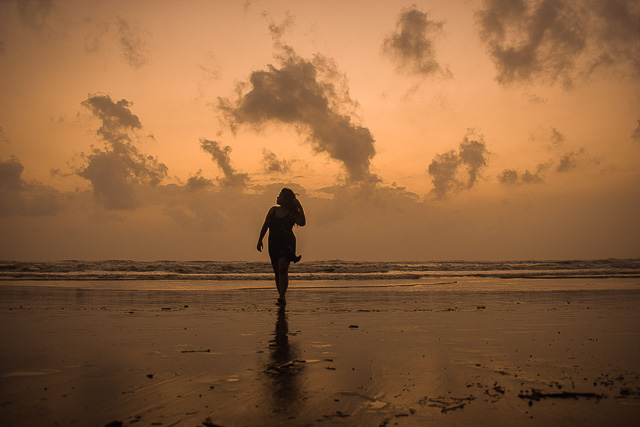 Kite-surfing is also another preferred sport in Goa, with a chance to get certified in kite-surfing courses. You can learn about basic training, safety procedures, kite anatomy, how to control the kite and other important information. From April and May when the currents are favourable. Wind route paves a safe wave swell along the coastline between Arambol and Calangute. Boats are available on rent at Calangute.
Quiet and Offbeat Beaches in Goa for the Tranquility Seeker
Beach hopping under the Sun and Sea is a mandate when in Goa. There is an inexplicable thrill when you are chasing that perfect sandy stretch of coastline, competing with receding sun and trying to get better with Google map! Finding a quaint little beach is one of the most beautiful thing to do in Goa, just as much as partying hard all night at Baga!
By day, it is becoming hard to find a quiet beach in Goa. General rule of thumb is the further you go from Baga and Calangute, the better your chances are of being close to a calm beach. Ashwem and Morjim in North are generally quiet with decent tourist infrastructure close by. In south Goa, I loved Colva beach. Cola and Patnem are nice beaches too with small beach shacks coming up to accommodate tourists.
Cavelosim beach
Butterfly beach
Cidade/Vainguinim Beach (Near Panjim so if you have just one day in Goa, do check out this place)
Cycling at the Miramar
Join the drum circle at Arambol Beach in evening
Betalbatim beach for bioluminescent phytoplankton during high tide at a full moon night.
Explore backwaters of Goa at the croc-infested Cumbarjua Canals
One of the best offbeat attractions in Goa is to explore the backwaters. Take a ferry from Cortalim to explore the backwaters and you will be surprised to see the number of crocodiles and avian species. Cumbarjua canal connects the two main rivers of Goa: Mandovi and the Zuari. They transport you instantly to a world of calm and peace.
In a village named Durbhatwadi, the salt water crocodiles, also known as marsh Muggers, are worshiped and believed to have never caused harm to the villagers. A festival dedicated to worshiping crocodiles (called Maange Thapnee in Konkani) is celebrated on the day of the new moon in January! Incredible India, for a reason!
Mangrove tours in Goa with Locals: An Offbeat and Culturally Immersive experience
If you are traveling in Goa with children, I strongly recommend taking this tour. A couple of hours boat-ride or kayaking through Goa's thriving mangrove forest is an immense learning on bio diversity and coastal ecosystem. Local communities generally conduct these tours, meaning this happens to be one of the responsible things to do in Goa as well! The mangrove kayak experience in Goa is a good experience beyond the beaches. You can find local tours at Morjim backwaters.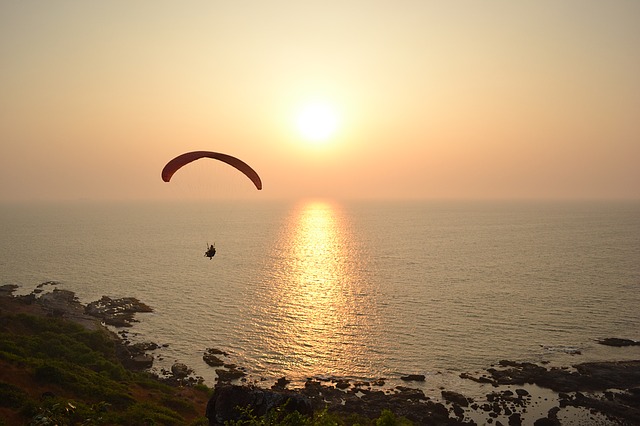 Water sports in Goa for Adventurous Soul
Sinquerim beach in Goa is a long stretch of sandy beach from where all the water activities like parasailing, water scooter, kakaying, banana boat etc take place.
You may want to avoid snorkeling from here. Also note, water sports are best when partaken in calm weather. If it rain, do avoid!
Watersport Activities: Best things to do in Goa: Parasailing, water taxi, banana boat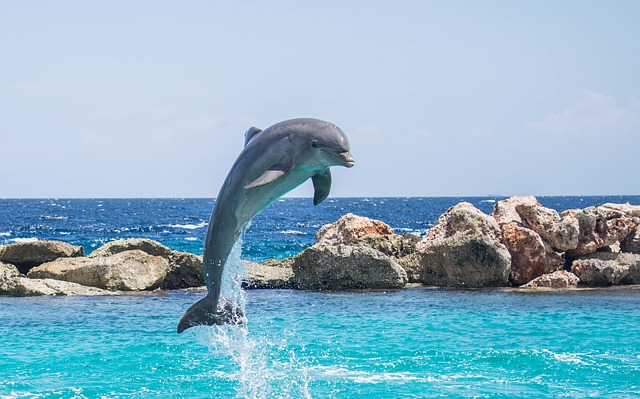 Spot Dolphins in their Natural Habitat
There are Dolphin watching tours in Goa however I did not take any of them yet I make these beautiful marine animals by serendipity! generally fishermen will alure you with a boattrip to chase the Dolphins.
So, I was water taxi-ing with a guide by my side when a couple of Dolphins jumped in front. They swam along for a while. My excitement knew no bound! And, I feel they sensed it too! The taxi took a turn (or do you call it scooty? I cant recall because I still feel my heart goes fast as I recall that day). They came back. They bid me adieu as the guide maneuvered towads the beach,
I recall this as one of the most beautiful wildlife encounter of my life!
Also read: How to plan a trip to Masai Mara, Kenya
Ride Konkan Railways: Offbeat Things to do in Goa
If you happen to be in Goa during Monsoon, I strongly recommend taking a train ride through the Ghats. Western Ghats are lush green and misty during monsoon and the engine strives through this wilderness. Here is a novice video from the Western Ghats where Dudhsagar Falls briefly appears.
You can also experience the iconic luxury of Indian railway through the the Deccan Odyssey, an all inclusive train ride that takes you to the gems of Konkan region.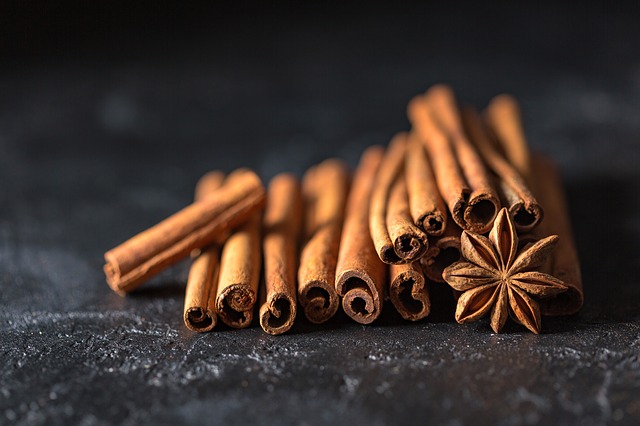 Spice Plantation Tours in Goa
Nincompoops only think about the beach but Goa in reality carries the wee end of Western Ghats on her eastern border. Residue of rolling hills and lush rainforest harbour Goa's secret spice plantation trails, located on the off the beaten track in this coastal state.

They are not as elaborate and aggressively touristy as the same of Kerala. The farmer actually takes time to make you taste male and female pineapples, who differ is taste and form. His children will take you to the bamboo forest, will be patient to explain how bamboo, banana and sugarcane are all different forms of grasses. You will see nutmeg, cinnamon and the elusive pepper plantation, which has set sail many a trade vessel since medieval age. The spice route of ancient world were formed based on the yields of the mighty Western Ghats.
Where is Goa you can see a spice plantation? Tropical Spice Plantation at Kerim has a tourist friendly infrastructure. It is a pleasant educational experience especially if you are traveling with a junior or food enthusiast! However, if you have rented a scooty and driving down the coastal line, you are likely to come across many small farms where spice cultivation happens on a smaller scale. Watch out for a Feni making factory to. Drinking Feni when in Goa must feature on top of the list, I reckon now!
Also check out the following Plantations in Goa. These are some of the best places to visit in Goa!
Dudhsagar Plantation: This is where you can experience the slow life of a farm stay. This place only has a couple of rooms and can host only a handful of guests, who really want to experience Goa beyond the Sun and the Sea!
Pascoal Spice Village
Sahakari Spice Farm (6 km from Ponda village, do not forget to indulge in a traditional Goan meal served on banana leaves)
Tropical Spice Plantations
Savoi Plantation
Strawberry farms at Verlim, close to Netravali Wildlife Sanctuary. Check the fruit bearing season.
Cashew apple harvesting at Valpoi (March, April, May).
Often times, these plantations arrange for folk-dance of Goa, namely Dhalo and Fugdi. It is one of the best offbeat experiences in Goa! If you want, you can also try your luck in climbing palm trees and coconut trees, beyond the beaches in Goa.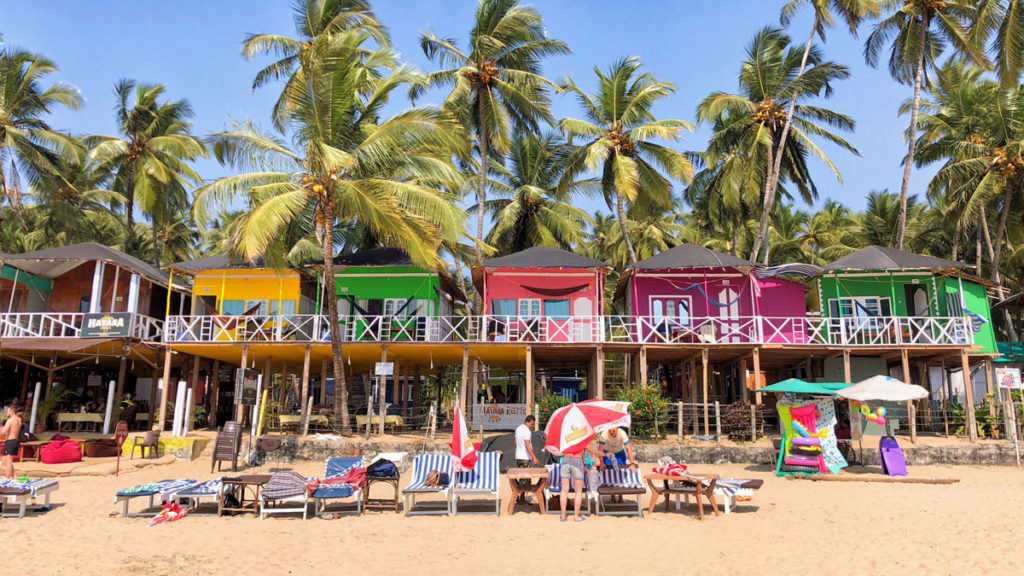 Visit a Feni Workshop: Offbeat things to do in Goa
Goa is a land of feni and harmony

Mario Miranda
Madame Rosa Distillery's farm in Valpoi is a 90 years old family owned cashew farm at Valpoi, Goa. Cashew apples are picked, stomped brewed in clay pot underground to transform from Neeru to Feni.
During the cashew harvesting season, March to May, do take part in the Annual Cashew Trail spread. Learn about various versions of Feni, from mildly alcoholic Urak to more complex in flavor, Feni produced and labelled as Valpoi Estate Exclusive Edition. the latter is aged for half a decade in port oak casks. Goa's local moonshine can kick well if you are not being cautious.
Butterfly Conservatory: Offbeat things to do in Goa
Close to the Tropical Spice Plantation in Ponda, you can pay a visit to the Butterfly conservatory. It is one of the things to do with family in Goa.
Close to 130 categories of butterfly species are documented here, yet you can probably spot close to 5 or 6 species of butterfly.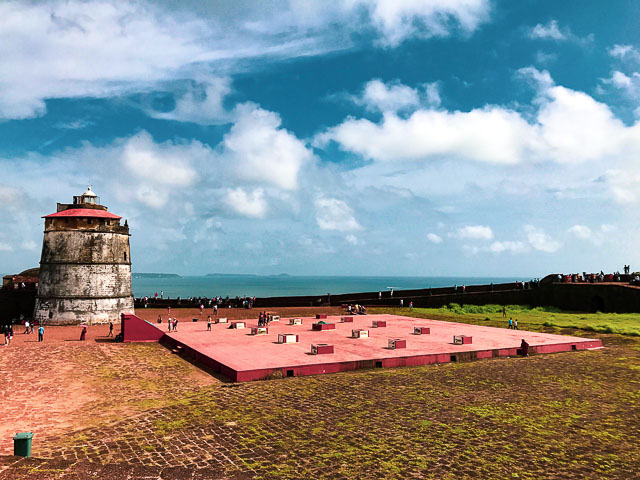 Historic Forts in Goa: Serving the Sea Front

There are a countless number of ancient forts on India's Western coast. They all were built to defend the land from invasions. They were built by different kings at different times. While Fort Aguada and Chapora are famous amoung tourists, there are many lesser known forts in Goa, now in ruined state mostly. Some of then even served as temporary prisons. What a location for a prison it is! Anyway, tracing back intriguing history of Goa forts could be an offbeat activity for the history lovers.

Chapora and Aguada forts in Goa are rather frequented by tourists as enchanting sunset points. Further up north, Tiracol Fort has been turned into a heritage stay. Many of these forts are in dilapidated states and are in need of quick attention.
Fort Terakol: Built in seventeenth century by the Bhonsle kings, this was a military establishment which later came into the grip of British. At present, Fort Terakol houses a pristine luxury hotel (check out here) which overlooks stunning views of Arabian sea. By taking a ferry from Querim, you can reach Fort Terakol which borders Goa and Maharashtra.
Reis Magos fort: Goa's oldest fort, Reis Magos was built by the Portuguese viceroy in mid sixteenth century. It stood erect as a defense wall against the British and the Marathas till it came a jail and a hospital. It was abandoned in early 90s. Now, you can climb the rooftop of the fort Reis Magos and watch over the horizon where Mandovi river and the Arabian Sea meet. This is the best view during sunset in Goa. Mandovi river stands witness to the decaying Portuguese turrets. Of late, famed cartoonist Mario Miranda's work is on display at the gallery housed within the fort premises. This fort is housed at a distance of 7 km from Panaji central bus stand.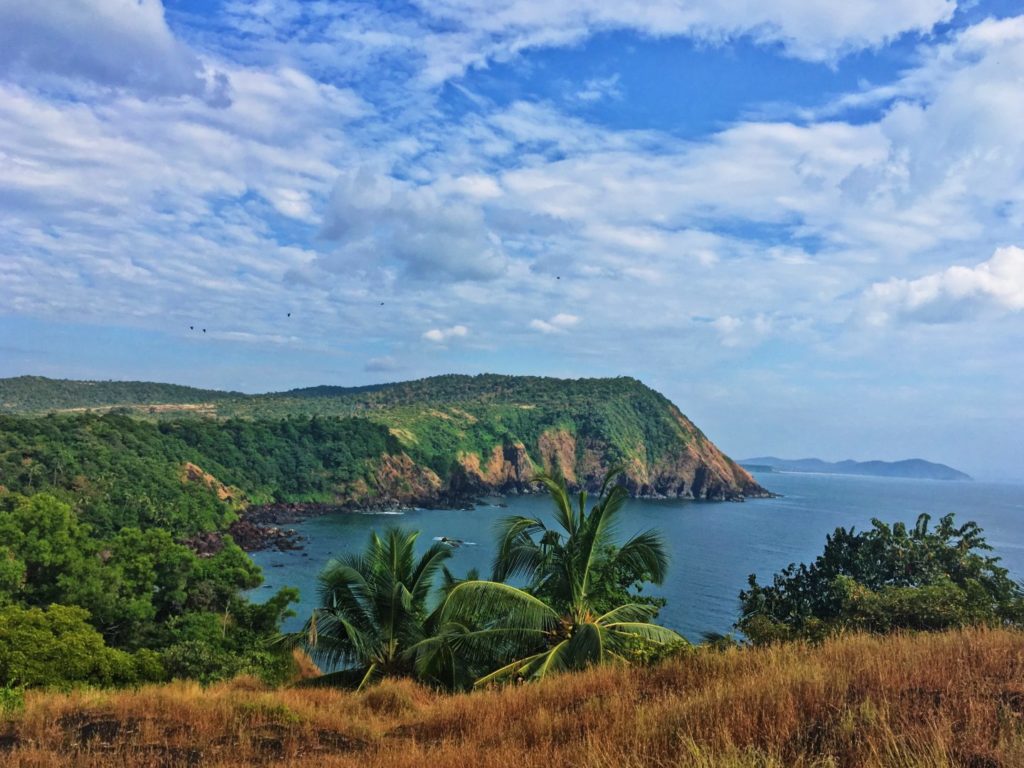 Cabo De Rama: Goa's Oldest Fort (and Stunning View)
On the way to to Palolem in South Goa, stop by at Cabo De Rama. One of the oldest Portuguese fort, and now in dilapidated state, Cabo De Rama is best enjoyed during sunset. The fort also has history with the Mughals of the land. The Portuguese chapel and the barracks testify to a time bygone.
It does not feature often on the tourist trail of Goa. It is a rather offbeat location and a hidden escapade for the lovers. However, the fort features outstanding view of sea from all directions. From the top, your eyes will catch a lasting impression of Kakolem beach (tiger beach)with golden stretch of fine sands. The beach is a steep climb down or can be accessed by a boat ride. Kakolem is one of the most pristine and offbeat beaches in Goa.
Corjuem Fort in Aldona: An Offbeat destination in Goa
Aldona houses this 500 years old inland fort overlooking verdant vistas. It is not maintained very well and be weary of snakes if visiting during dark hours. It was dedicated to Ursula e Lancastre, a Latino who visited India 300 years back, led a daring life exploring the world, fought for the Portuguese army and finally wed the ruler of the land. She died in India. Hardly any tourist can be found in the vicinity, except for occasional shooting crew.
Rewarding Riding routes in Goa
If you are a rider, Goa opens a few new avenues for you. Dense rain forest, verdant valley, coconut grove or an azure beach side sojourn, whatever you fancy, Goa has an answer.
Ride through Chorla Ghat, Goa's best kept secret
Chorla ghat is Western Ghat at its best, located far away from the beaches of Goa at Goa-Karnataka-Maharashtra border. It is beyond beautiful, especially during monsoon when clouds come rushing in to engulf lifeless roads. Tiny steams gather volume and take appearance of cascading waterfalls, ready to disrupt life balance. Adjacent rain forest here protects rich biodiversity. Chorla Ghat is revered among seasoned birders. Two things you should do when at Chorla Ghta:
Trek at night to spot Mycena (bioluminescent mushrooms). These magic Mushrooms luminate the Goan forests at night and hardly a tourist knows about it.
Chorla Ghat's Swapnagandha Valley and reach the foothill of cascading Vazra Sakla waterfall. It is dry in summer and gathers volume only in monsoon.
Ride towards Kadwal, through a forest land. Valpoi is your end destination and it houses a few pristine spice plantation.
Panjim to Pombura is another rewarding route, that stretches by the backwaters, enlivening local life of rural Goa.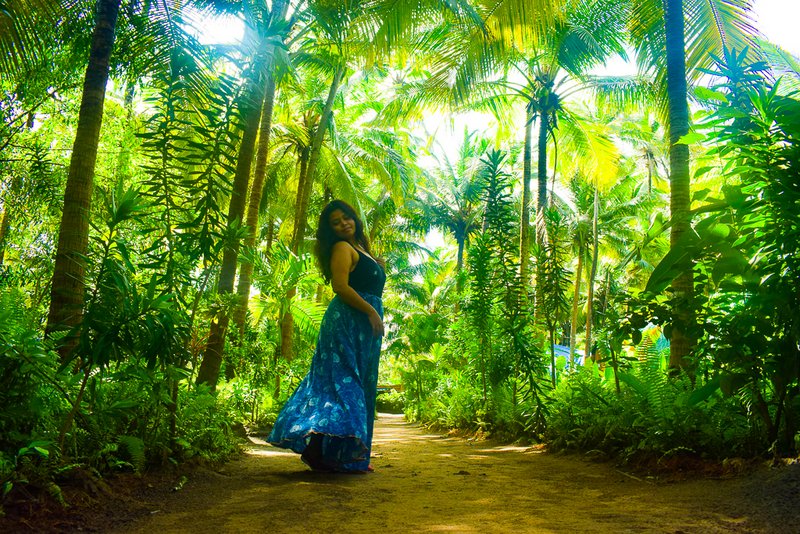 The coconut tree grove (Famed Instagram Spot in Goa): After Alia Bhat cycled through this village road at Parra (Google St. Anne's Church in Parra), everyone and their grandma wanted to reach this place. however, the truth is, you may come across roads equally beautiful, or more, once you leave the highway and enter a rural stretch.
A Walk to Remember: Explore Offbeat Goa in the villages
Take a walk amid the quaint little villages of Goa. Assagao, the village of flowers, is known as "fulacho gav" in local dialect. Watch out for the Goan Portuguese Heritage Bungalows tucked in the folds of these village ways. Moira village is known for local artists preserving traditional art-forms of Goa and banana harvest. The Aldona village takes pride in picturesque set up, and is known as the most beautiful village in the world.
Kayaking in the rivers of Goa: Alternate Local Experience in Goa!
Near the Bambolim beach, a few trained professionals have started a venture of night kayaking on the sea. The activity usually takes place on during moonlit nights, 8 days a month, from 7pm. Goa Kayaking, Adventure Nation, and Adventure Breaks are some of the companies you need to get in touch with.
Alternatively, you may choose to kayak at the backwaters on Mandovi river and explore the mangrove, join in crabbing with the locals or just get soaked in the wilderness of Goa's gorgeous nature trails.
White water-rafting in Goa: an offbeat experience for adventure lovers!
During monsoon, hinterlands of Goa is ushered with multiple stream, voluminous and speedy. A few venues have opened up with trained guides who conduct white water rafting in Goa. Taleri river has class four rapids, making rafting a dangerous game, befitting only the pros! Mhadevi river at Sattari also allows rafting activity. If you are heading towards Dandeli from Goa, you can enjoy a day of rafting at Kali river. However, Dandeli is far away from Goa. Mhadevi or Taleri rivers are located at an hour's distance from North Goa.
Ocean trek in Goa along the coastline of Arambol beach
Imagine hopping around gigantic boulders that dot the shoreline as the sea remains calm under your feet. Ocean trek in Goa starts from Paliem plateau. You follow a narrow stream and go up till all the way to the North Arambol Beach. Hidden here is the beautiful Paliem freshwater lake. Sea resides only a few meters away. The lake is shaped after a heart. Walk further and you shall reach Keri beach, at the wee end of North Goa. Beware of dogs and snakes along this trail. This is pretty secluded.
Grande Island tour and Shipwreck Diving: Explore the Lesser Known Goa!
Grande island (Ilha Grande) or Bat island is a tiny island off the coast of mainland Goa. Usually a half day trip to the island that starts from North Goa beaches. The island does not compete well with the tropical Phi Phi or Thai islands however you can dive in this trip, or snorkel.
Diving in Goa can be exciting. Sea bed of Arabian sea is rumored to have at least 600 shipwrecks from ancient times. there is lure of exploring hidden treasure. there is a call of unlocking hidden history. Suzy's Wreck or the SS Rita (capsized in the mid-1900s) are major draw among the divers. In the process you can explore rich marine flora and fauna of the sea. Diving in the sea is not allowed during turbulent season of monsoon.
Other offbeat yet cultural things to do in Goa!
Football is an integral part of local life in Goa. Do watch a match between FC Salgaoncar and Dempo FC and sway with the emotion that connects the world! Football match played around the mud fields in rain is a quintessential local experience in Goa (and in Bengal too) that you do not want to miss!
Attend a midnight mass at Basilica of Bom Jesus and the Immaculate Conception Church during Christmas. While this is a popular ritual among the locals of Goa, tourists rarely visit the site.
Seek out the iconic Cazulo Feni celler at the foothills of Cansaulim. One of a kind in the world, you can get a guided Feni tasting session for INR 2000 each.
Join a workshop for 'Azulejos' making, the beautiful azure tiles of Goa tell various tales from Portuguese ruling of Goa. This is also an offbeat souvenier from Goa to take back home.
Trace the Olive Ridley turtles hatching on a hidden beach in Galgibag. However it is a seasonal and very offbeat activity.
Join the local fishermen at the backwaters during low tide to catch crab with traditional 'Kobblem', handmade nets. Crabbing in Goa is usually followed by a dinner feast with the fresh catch.
These forts can make up for stunning wedding photoshoot spots in Goa.

Important forts in Goa and nearby beaches: Fort Aguada, Chapora Fort near Anjuna beach which is very famous for sunset viewing. They are offbeat yet stunning travel experiences from Goa!

Hinterlands of Goa is beautiful beyond words. During monsoon, there is lush green vegetation around the nameless coconut groves. On a wintry sunny morning, old fishermen's villages beam with colors. A walk amid this easy life celebration brings in sheer joy and fills up a visitor's mind! It is just the sense of being there brings in mirth, you do not really need a list of to do things! Yet, I complied this list because I have been to Goa more than 6 times so far. Each time, I was in the state, I found something new and more exciting to do. Let me know what are your favorite things to do in Goa?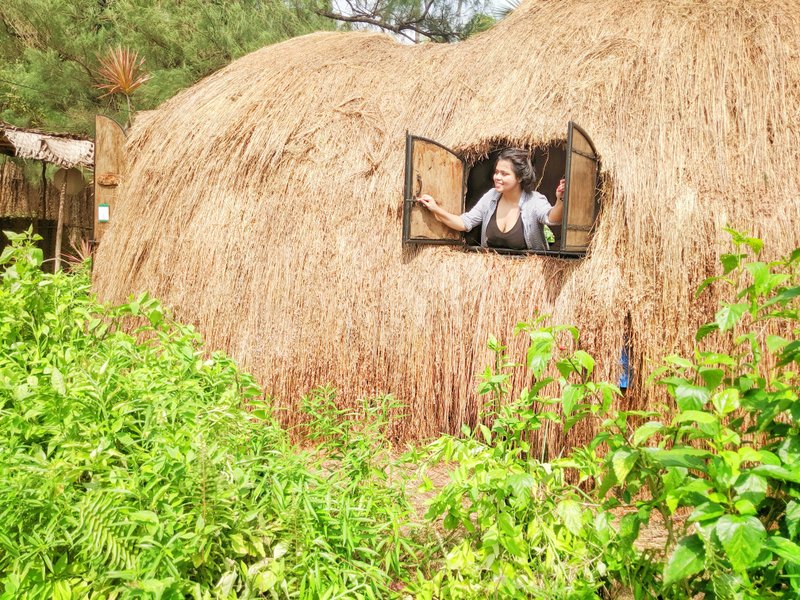 First time in Goa? Read these FAQs on best things to do and other questions:
How many days are good for Goa for a first time visitors?
Usually regarded as a recluse for long weekend trip with relaxing by the beach, Goa can be a quick escape for 3 days. However, if you can extend your trip for upto 7 days in Goa, you will have the best experience of both north and south, with bits and pieces of offbeat experiences.
For the cultural traveler, the first trip to Goa can be even extended for up to 2 weeks with adequate time allotted to experience the offbeat things to do, like attending a festival or experiencing Jazz music or a play or tasting the local cuisine of Goa. Stressing on experiential journeys can be a great way to unearth Goa's inexplicable charming landscape.
Which location is the best to stay in Goa?
If you love touristy things, secure a stay by the Baga beach (or Calangute or Candolim). If you love tranquility, head towards Ashwem in North or Palolem beach in South Goa. For a more local experience, I would suggest stay at the inland of Divar Island. It is stunning!
What is the best time to visit in Goa?
November to march is the best time to visit Goa with the last week of December being particularly pressed with tourist arrival. Summer in Goa can be humid. Monsoon in Goa is beautiful in the hinterlands. However, a lot of beaches in Goa are usually closed during monsoon. Beach huts are not open for tourists either. While monsoon renders Goa a beautiful green hue, the beaches are mostly gloomy and even dangerous. But the bright sunny days of the winter make up every bit for that!
What are the best things to eat in Goa?
You must drink Feni when in Goa, the local moonshine made from cashew apple. Feni is a great gift item to be brought from Goa for family and friends. In fact, many compare Feni to that of Rhum in Mauritius. You may also try Poi (Goa's own local bread), Xacutti, Cafreal, Dodol, Bibinka. The best cafe and restaurants in Goa are: Viva Panjim, Venite, Thallasa, La Plague, mostly located at the North Goa.
GITM and the Offbeat Goa unveiled!
On October 2019, I attended the Goa International Travel Mart. For me, GITM 2019 is the first Indian Travel Mart, promoting a hotbed of an Indian tourist destination. Within a couple of days, we were introduced to a plethora of new travel trade practices being implemented in Goa.
Considering Goa as one of the most popular tourist destinations among the global youth, it is crucial to implement eco-friendly measures and responsible tourism approaches. Experts in panel discussions agreed unequivocally on implementing responsible and sustainable travel practices, increasing safety and other things.
Once the talks were over, I reached the Northern end of Goa's pristine beaches. I stayed along the coast of Ashwem, at Yab Yum Resort, for a while while Cyclone Kyarr swept over the beach-line. It is then I started to experience the must do things in Goa. I went on to explore a few offbeat activities in Goa as well, which I have listed in the blog post. I hope this helps you plan a trip and inspire you to experience some of the offbeat things to do in Goa!
Pin this post for later!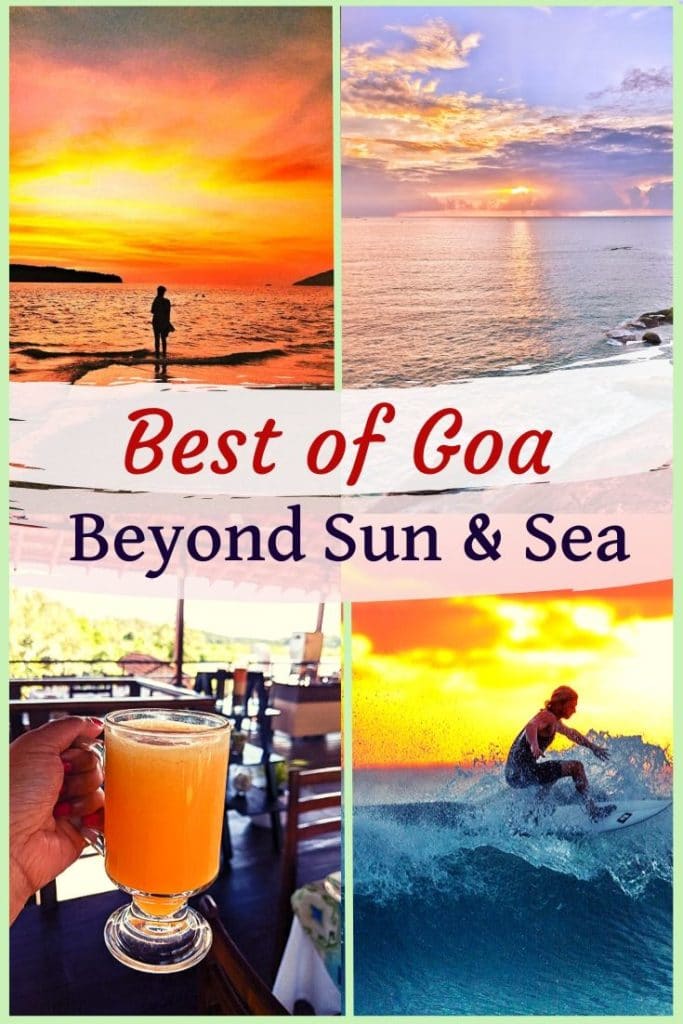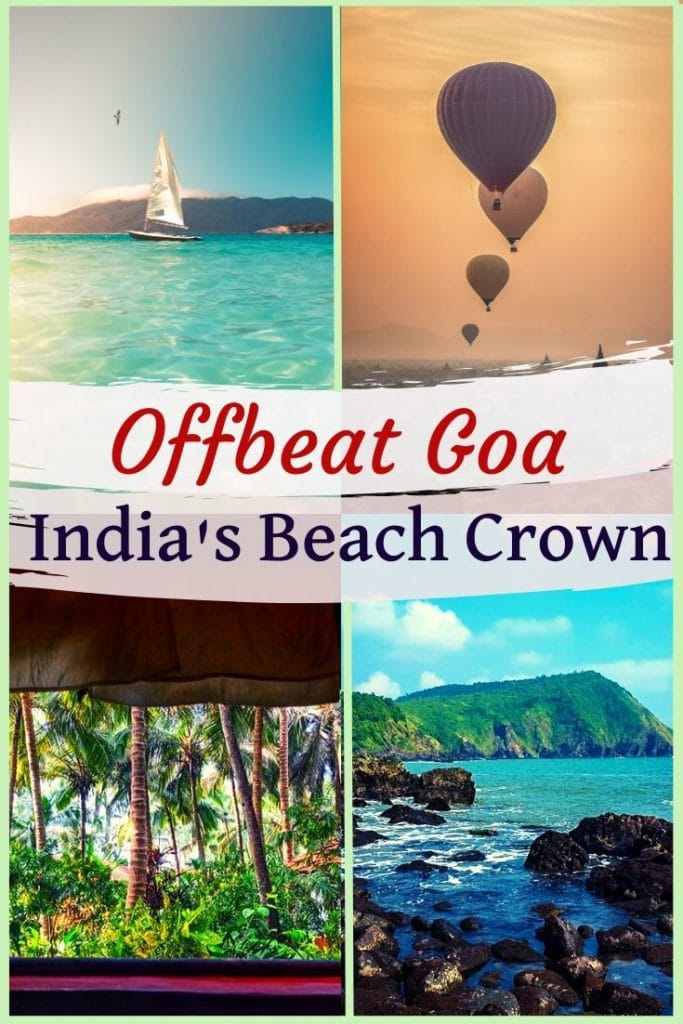 Let's stay connected on Facebook, Instagram, Twitter! You may also consider joining my mailing list. I send travel and photography related emails only once a month!
This post may contain affiliate links. Please read the disclosure post. If you have liked the article, you may support it by buying using these links without any extra cost to you.