"When you ain't being slowly grilled at a thousand in the shade, you are sousing in floods, or the house is falling about your devoted ears in a thunderstorm …
'There is a filthy old river, the colour of milk chocolate, flavoured with the juices of countless defunct and deeply lamented household pets, and one's servants consider this liquid such sacred nectar that they will wash your socks in it, and then make your tea with the same…Otherwise, of course, the place is all right."
Eric Read, from Chequered Leaves in 1913
The sleek body of Chao Phyaya river glistens under moonlight. "Mirror miror" she whispers. As she stands witness to history, she is aware of the magnet her muddy flow has. Times of struggles, vices, haziness of days, she continues for her life has meaning. The celebration of opulence on the banks of Krungthep made with piles of alluvial she has carried from the hillocks of city of heaven, Nakhon Sawan, is beacuse the genteel and genuine flow of life she has ushered on the land.
"Light my fire" I murmured as my flight alighted. I have already seen the insurmountable ocean below and fireworks up on the sky to celebrate year of rooster. I have felt incredibly small! I trust in the city beside the river to uplift my soul. This city knows my first escapade from home. This city has seen my bouts of sheer delight. Kunthrep is my enchantress. "There it was, spread largely on both banks, the Oriental capital which had yet suffered no white conqueror…"
Krungthep apparently runs like all metropolis does, skyscrapers and star gazers adorn the horizon, dead rats lie still in old forgotten alleys, the waitress comes late from a tiring shift and lights up a smoke before sunrise, factories churn out ashes; yes, like they all do! You need to scratch the soft alluvial soil to hear his heart pulsate, dig in a bit more. Use that cheap beer to marinate the hard crust and you will slip in. and once you do, you will be bewildered, for all the reason for good!
Siam/Thailand remained largely a neutral country during the era when neighbors were undergoing birth pain of sovereigns from imperial regime. However it did host the great power of America, spacing out from war zone. The remains stay in massive flyovers, smooth road and massage parlors. Tagging her "sin city" is a sin in itself, for Krungthep stirs up a melodic cocktail with little of sex and much more to your senses.
Oh, Krungthep is the other name of Bangkok.
For my week long stopover at the city, I have chosen to stay by the riverside Menam, at Soi 11, Sukhumbhit and the good old Indian Bayoke Suites. Let us dissect that a bit further.
Riverside promenade of Bangkok, otherwise known as Menam, is adorned of all those state of art high-rise hotels. I have loved my short stay with Ramada Plaza Bangkok Menam Riverside. The rooms are exquisite, keeping up with the fame of hospitality brand and overlooks river's flow. Be prepared to hire a tuktuk every time you step out. Rest of the time I chose to stay near Sukumbhit, with Airbnb. By the end I decided to shift to Baiyoke Suite Hotel for it's proximity to the shopping centers.
If you are an Indian lady, you are going to Bangkok for shopping. I know. I went on a shopping spree for 3 days straight. I am being careful to avoid the role of a pretentious judge. But beyond the tiring i-want-all-the-cheap-stuff I was left with few valuable hours, mostly mornings, each day. And I explored the locals to much amusement. let me take you for a virtual tour through my pens.
River Cruise
Every hotel here has got boat service connecting with the main pier or the nearest metro station. Reach there to avail the public ferry. With a ticket for Baht 7 to 15 (ranges differ with distance) you can travel at ease in your own pace and cover all the palaces or temples. You may sail through to explore local life unfolding on the banks of river.
Wáts (Temples)
History of different era and culture blend seamlessly in the spectacular temple complexes. Architecture stand witness to Siamese styles marrying into historical Khmer, Mon, Lao and northern Thai traditions. Murals tell story of Jataka and sometimes even that of epic Ramayana. A secular country that Thailand is, temples here are built of Buddhist and Hindu faith. Wát Arun seemed flamboyant to me with riot of colors and intricate details of Chinese ceramic. The reclining Buddha of Wát Pho, modeled on a resting lion and famed for a UNESCO site, is quite a sight as well.
Please be advised to dress with modesty while visiting the temples.
Explore city life
Sukhumbhit is the business hub of the country while Lumpini park is a place where you let your wary soul roam freely, the giant monitors alike. In my opinion, Lumpini Park does not merit a visit without the monitors around. Experience the rush hour at Siam.
Rave parties and more…
Make no mistake, go to Khaosan road. If you are not yet tired of dealing with the pimps selling pingpong ball show tickets, you might be amazed.
Means to commute?
Do not be hesitant to use metro/tube. It is of great use and well organized. Connects outskirts of the city as well. You may opt for grab taxi, a quick bike ride service. I preferred using Uber than regular taxi for it was easy on credit card.
Where to eat?
To my surprise, I found Bangkok street food to be cheaper than rest of the country. At least 20% mark down. It is varied in offering and does merit a separate blog post. Meanwhile, I would love to tell you about my affair with China Town.
I found a piece of Kolkata, my native in the alleys of the night market of China town, for all the good reasons.
Way out from the city?
From Bangkok, once you are done with shopping and sightseeing, you may want to go and explore the old city of Ayutthaya. I have not done that yet. I left straight for Pattaya and southern beaches of Phuket, Phi Phi Island and Krabi.
I know many of my friends who opted for Safari world, a fancy zoo. I hear it is an amazement for children with dolphins and giraffes posing with you. However making merry at a confined animal's expense never appeals much to me. I replaced the visit with more shopping.
All these days are of touristy accounts, so are all those deeds. Bangkok weighs heavy in heart whenever I remember the lady-boy waitress from Chinatown, who intimidated my boyfriend and complemented my necklace. the pain I saw in the pup's eye, in a cage from Chatuchak market, unfathomable. Sometimes I would talk to the tuktuk driver and to my surprise find out he has a wife in Bangladesh, my neighboring country. He tells me fondly of the sarees she wears. These moments triumphs.
"Bangkok, though, is a rejuvenating tonic; the people seem to have found the magic elixir. Life, a visitor feels, has not been wasted on the Thais."
Bernard Kalb, from The New York Times in 1961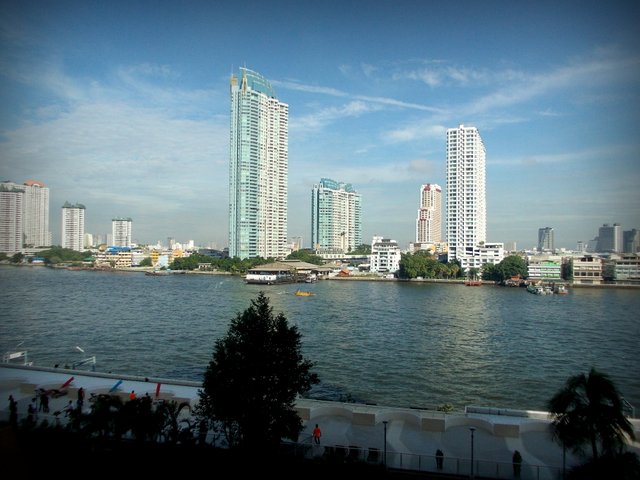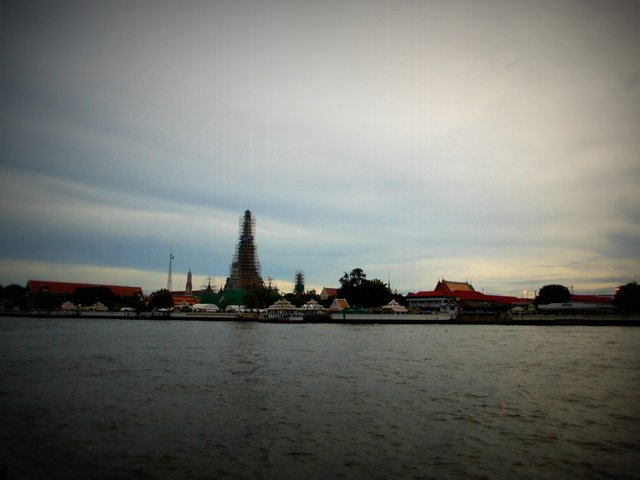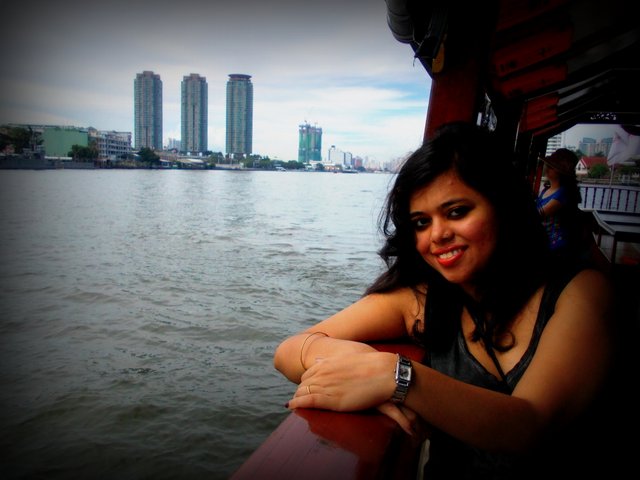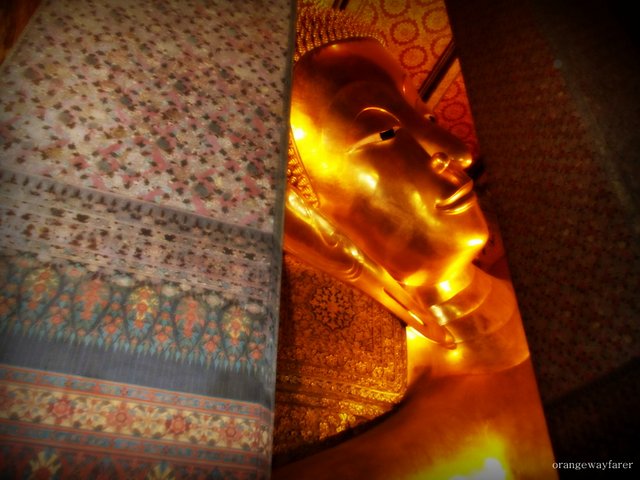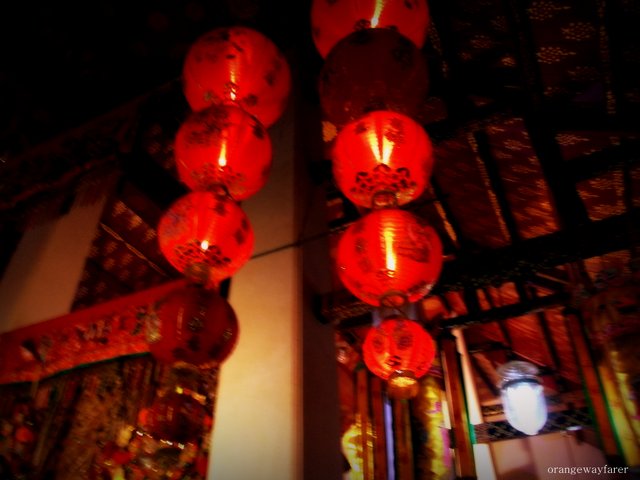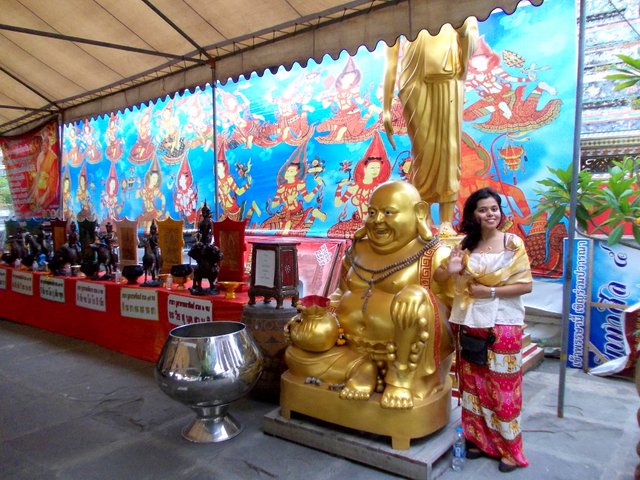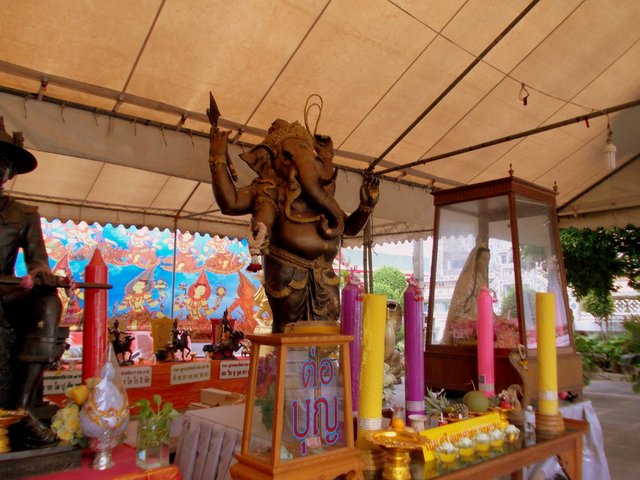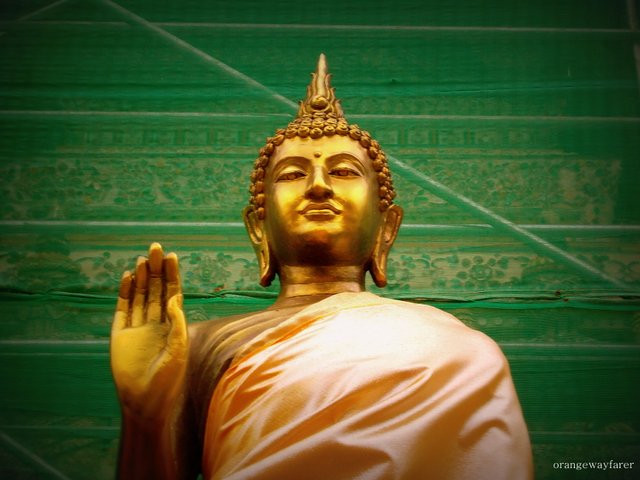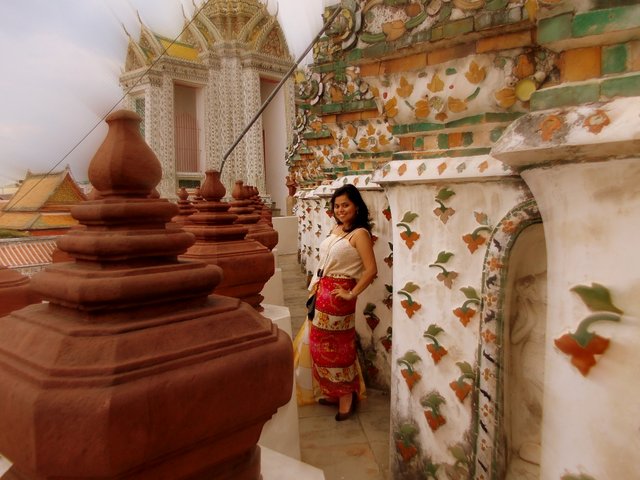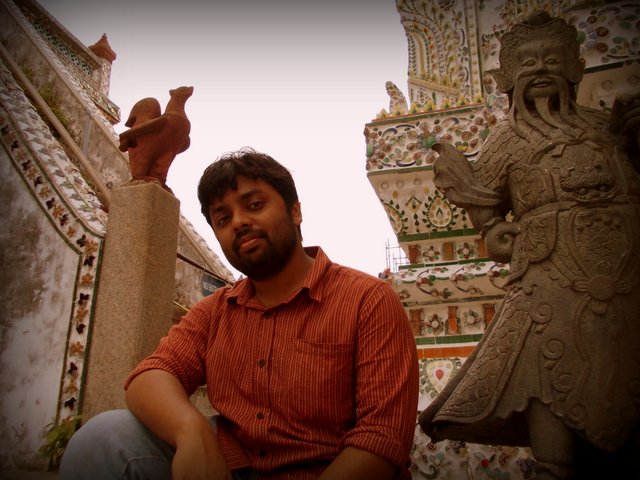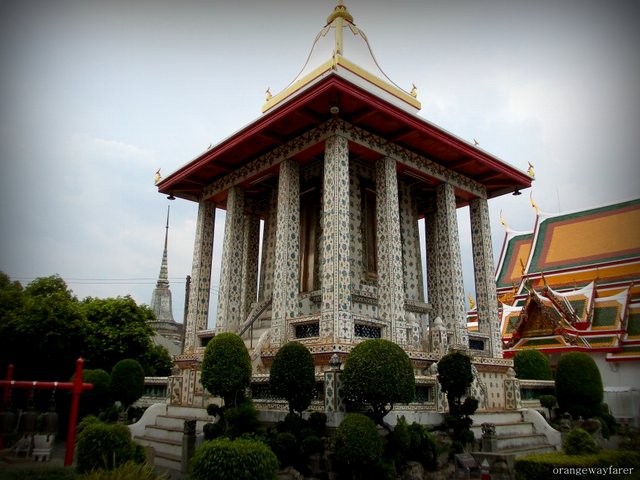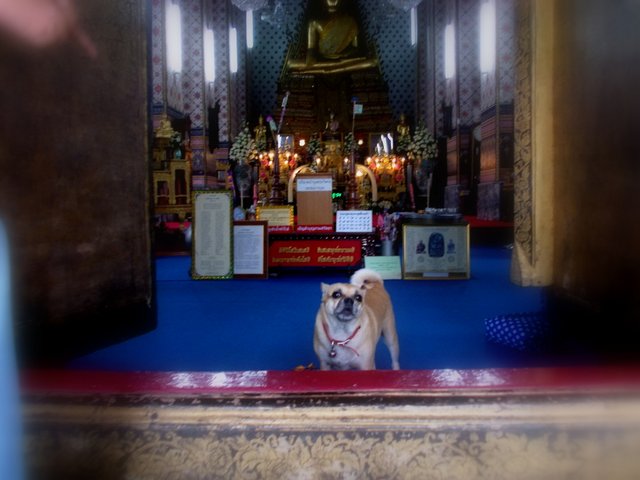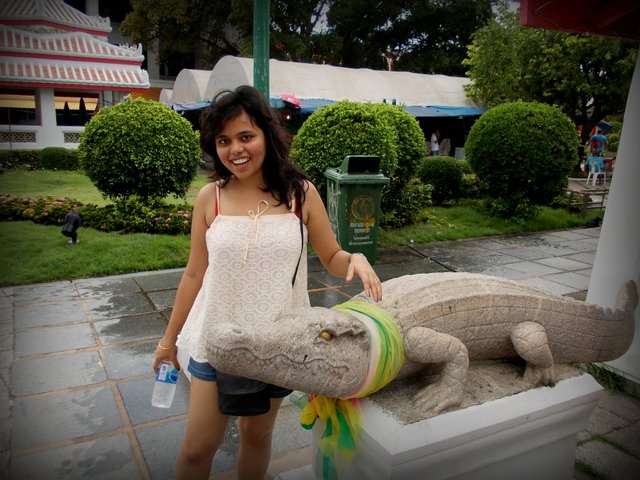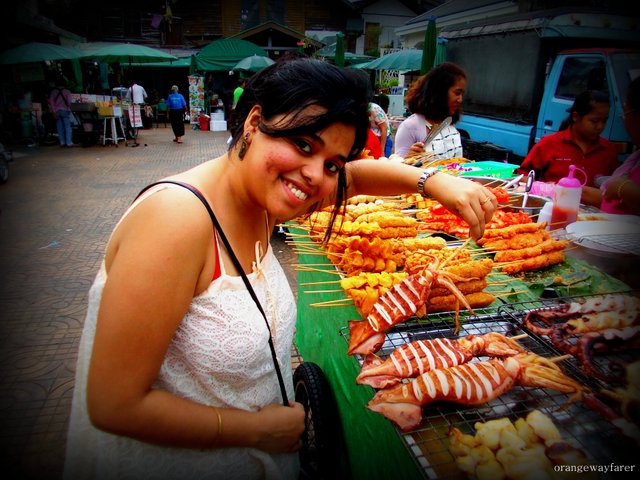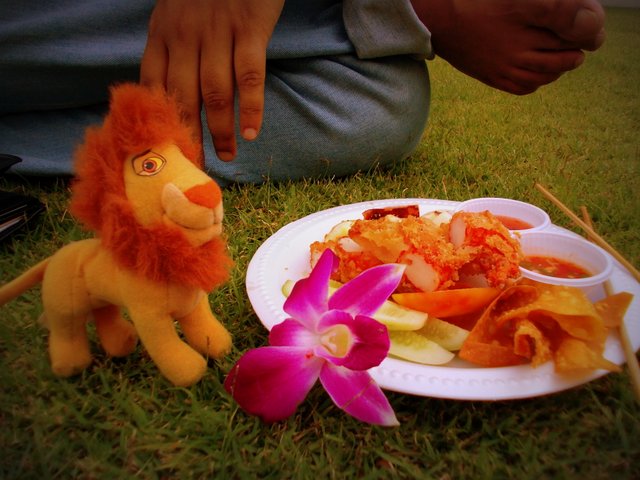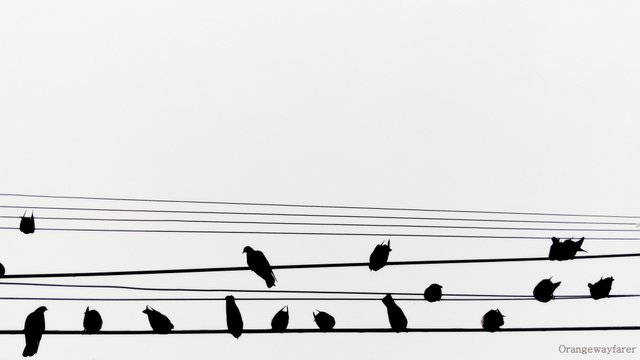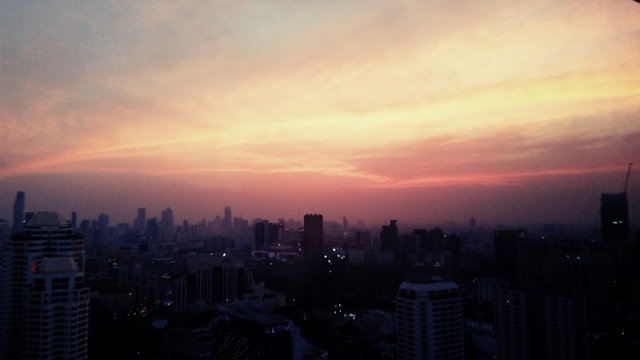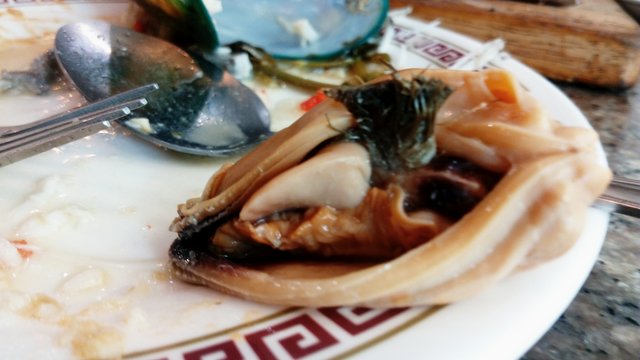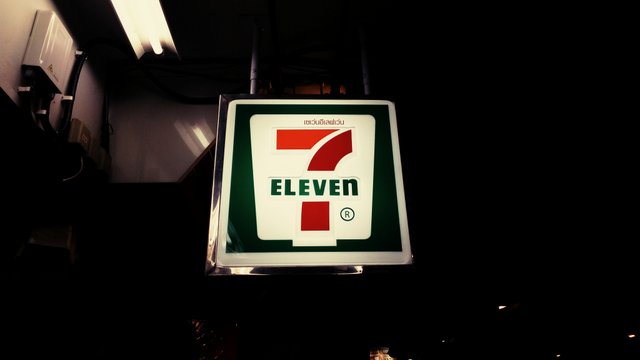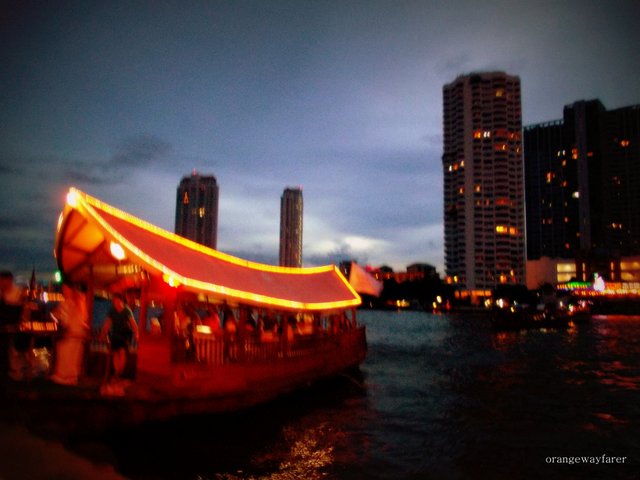 here is a short video I could manage to record while spotting the giant water monitor at Lumpini park. Please read new new excerpt from BBC further.
Follow me in Facebook, twitter, Instagram.
I love Bangkok for this being the first international destination I have traveled to. What is yours? I would love to hear….
Want to get real time updates of my travels?
Get updates and read additional stories on the Orange Wayfarer Facebook page.
Follow Orange Wayfarer on Instagram.
Follow Orange Wayfarer on Twitter.
You may also subscribe to my weekly newsletter!