Langkawi or Phuket. Langkawi or Phi Phi. Langkawi or Bali. Choices choices. I know this is a tough one.
Langkawi is South east Asia's calm and serene beach destination for a romantic and relaxing holiday. Dense rain forests and mangroves protect the island. Duty free shopping is an added advantage in Langkawi. In stark contrast to Phuket which is almost an iconic starting point for backpacking Southeast Asia. Phuket has an incessant energy flow which will either heighten your senses or drain you real quick. Comparing Langkawi with Phuket (Thailand) is a lot like comparing apples to oranges. But let me make an honest attempt!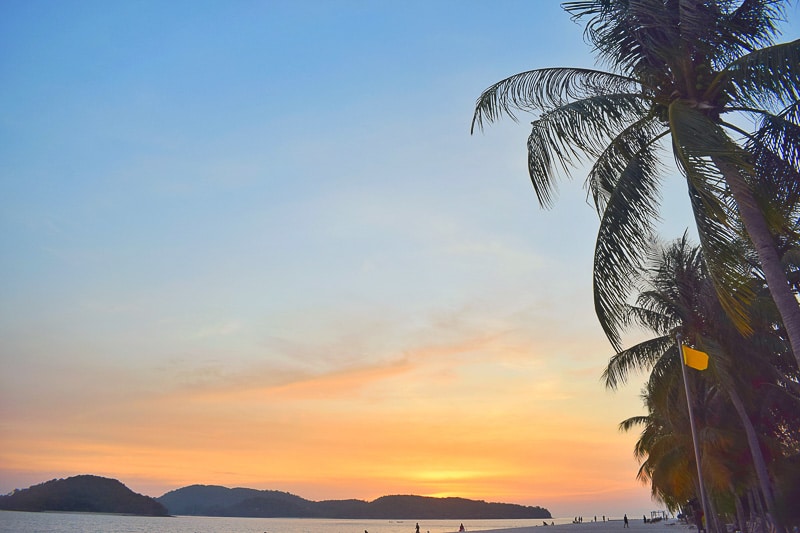 "Are you sure you do not want to go to Thailand? Phuket, once again? May be we could fly to Bangkok and hop onto a Bangkok to Phuket bus? "asked me S as we were about to book our flights to Kuala Lumpur, Malaysia.
I will be honest. I had to take a long pause. "It's okay, let's do Langkawi this time." Words came out of my mouth.
We fell in love with the city of Kuala Lumpur on our way back to Bangalore from Yangon, Myanmar. It was a half day long stop over. We desperately looked out of the flight window to get a glimpse of the iconic Petronas Twin Tower.
We did not see it.
But we knew where we were visiting next!
A long weekend paired with two extra days and we were en route Malaysia for a week!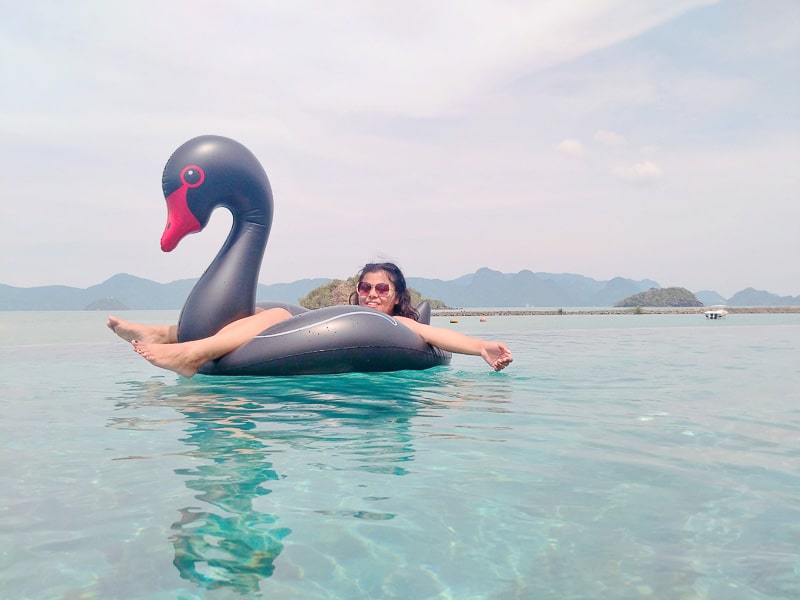 Our idea was to hibernate in a pool. That is all. A pool, a view, a cocktail. I am a happy soul.
Then came the dilemma.
You sure, it is Langkawi, and not a Thai beach?
Ugh! Decision, decision. It is so annoying!
At the end, Langkawi won!
Of course I have been to Thailand 6 times before this! Thrice I have been to Phuket.
Do I love Phuket?
Phuket has a designated madness bubble which is Patong beach! It is surreal.
A street side sign saying Tsunami prone area, bars frothing out endless flow of beer, women dancing by the poles, old men walking on the streets with really young girls (not just petite Asian women), a million people and an extra on the walking street! Thinking of Patong makes my heart beat faster!
My eyes, my eyes!
The next time I was back in Phuket, I avoided Patong beach like a plague!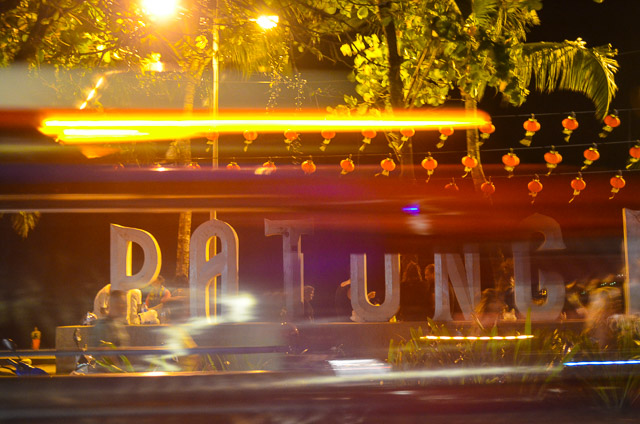 But Patong is really a miniscule part of Phuket. There are stunning beaches nearby where you will find a blissful utopic world. Namely Kata beach in Phuket. Or Karon beach. Natai beach, a bit further down the touristy heartland of Phuket. The iconic Phang Nga Bay region is close by!
You can take a quick day trip to the twin islands of Koh yao yai and Koh Yai Noi. Thailand has some of the best beaches of South East Asia. Phuket is not bereft of the blessing! There is a reason why Phuket island has more hotel rooms than New York City!
But what I saw in Patong haunts me till date! I still feel taken aback while talking about Phuket, while in truth I LOVE Thailand.
When time for another beach retreat came, I chose Langkawi. And I am so glad that I did!
Following is an honest comparison of typical tourist experiences in both Langkawi and Phuket.
Also read: A complete guide to traveling in Luang Prabang, Laos!
Nature: The Rainforest of Langkawi Vs Phuket's White Sandy Beaches!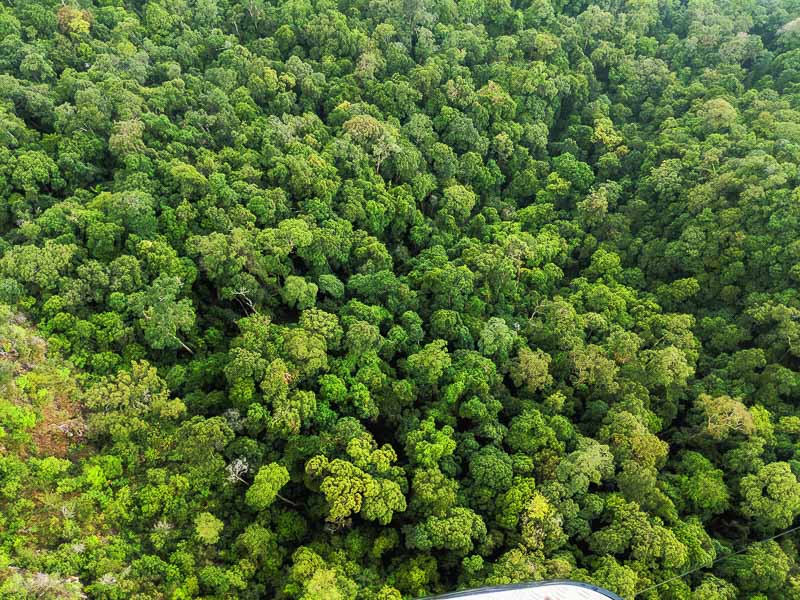 Langkawi has an ancient protected rainforest with ample wildlife. For a birder, Langkawi's elusive great hornbill, brown-winged Kingfishers, Collared Kingfishers, Black-capped Kingfishers, White-bellied Sea Eagles, Brahminy Kites, Common Sandpipers and Little Herons are delightful discoveries! Exploring this rain-forest was one of the most beautiful thing to do in Langkawi!
Langkawi also has a mangrove forest. It protected the island during the 2004 Tsunami.
Phuket is not famous for wild and open nature fields.
Beaches in Langkawi look pale compared to Phuket though. Phuket is home to some of Thailand's iconic beaches! Kata, Karon, Nai Horn, Ya Nui, Laem are some of Phuket's most beautiful beaches. Langkawi somewhat comes close with Tanjung Rhu.
Island Hopping: Langkawi's Pulau Beras Basah Vs Phuket's Phi Phi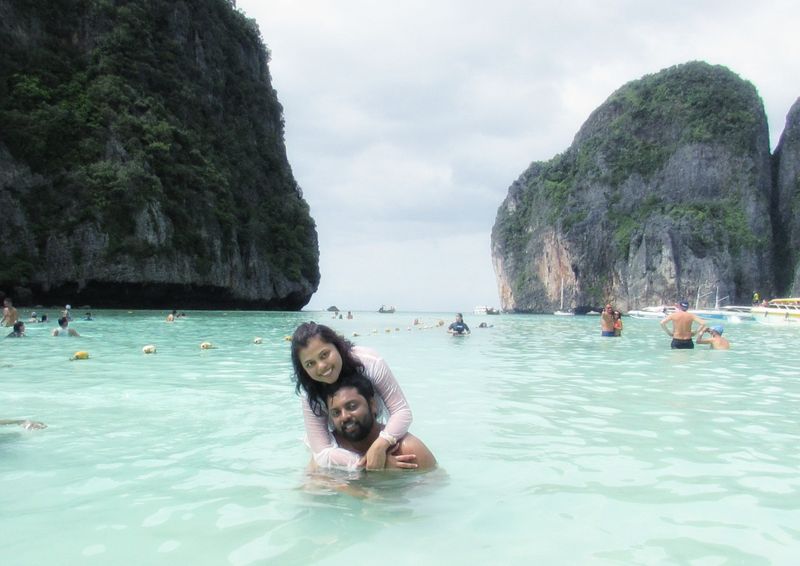 Much like the day trips to Phi Phi and James Bond island, Langkawi too has come up with half a day island hopping trip.
The day we took that trip, the sky was overcast. Wild monkeys attacked us. The sweet water lake at Pregnant Maiden had some 200 tourists at any given point of time. All these did not really add up to the experience except for the small stop we had at Pulau Beras Basah beach.
In contrast to that, Phuket's Phi Phi island trip, even when overcrowded with tourists, looks painfully beautiful! From Phuket, you can also take a quick trip to the less crowded twin islands like Koh Yao Noi and Koh Yao Yai.
Smaller islets close to Phuket are actually inhabited. Langkawi archipelago has 100 islands. Only two of them have locals living on the island.
Culture: Langkawi's Inclusive Muslim Community Vs Phuket's Legend of Tin-mining boom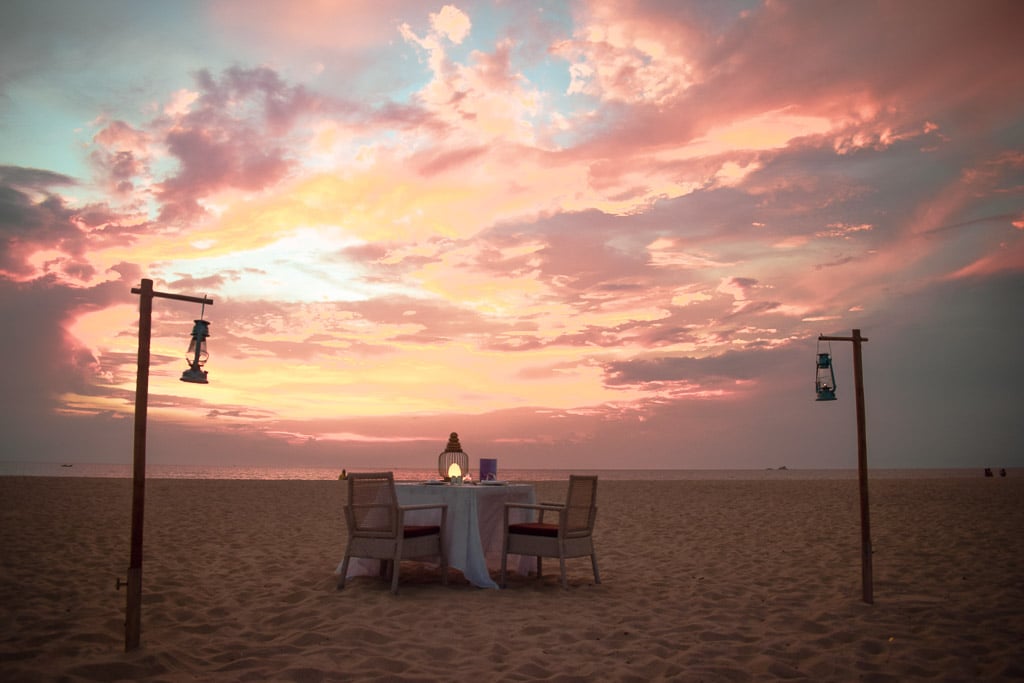 Also read: 33+ beautiful beaches in Goa
Beyond the tourist hubs, Langkawi is unapologetically rural and rustic. Locals are mostly Malay Muslims, who survived Mashuri's curse and grow their crops with rain reservoirs. Meats have halal cut here. Ramadan is observed with piety. Local women also wear a hijab.
Kuah, Langkawi's urban face sleeps as early as 9 pm! You get the drift.
On the other hand, Phuket has a hundred eyes and an eclectic smile all day every day!
Old Phuket Town beams with the remnants of tin mining industry. Heritage buildings, tea shops, museums, Chinese temples and Alex's graffiti adorn the walls. Despite being a small island, Phuket displays an intense and eclectic mix of "east meets west" culture. As much as I despised Pa Tong, my love with the old Phuket Town began instantaneously!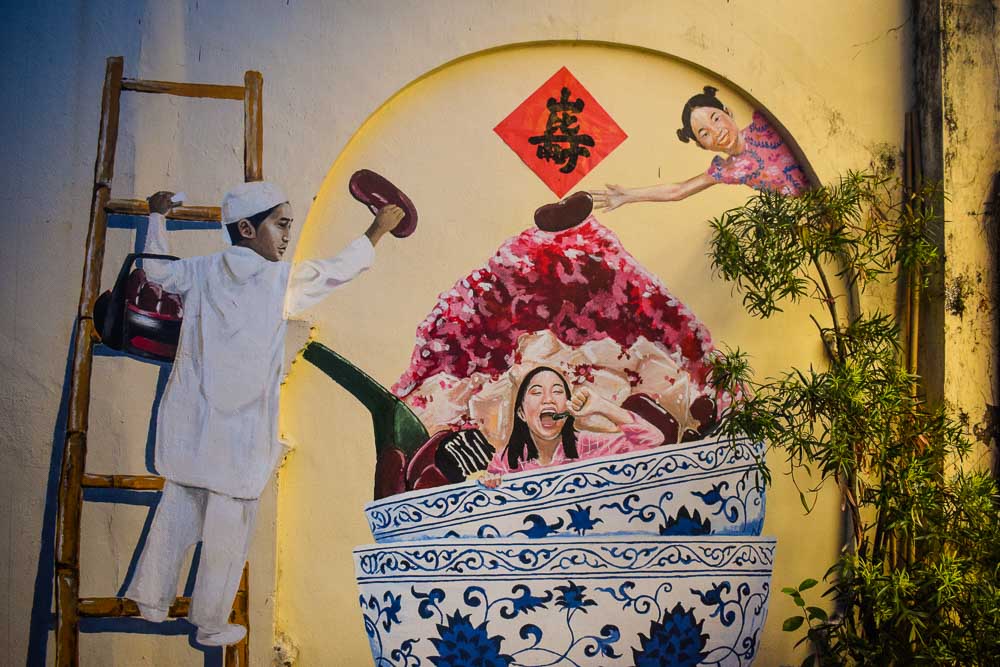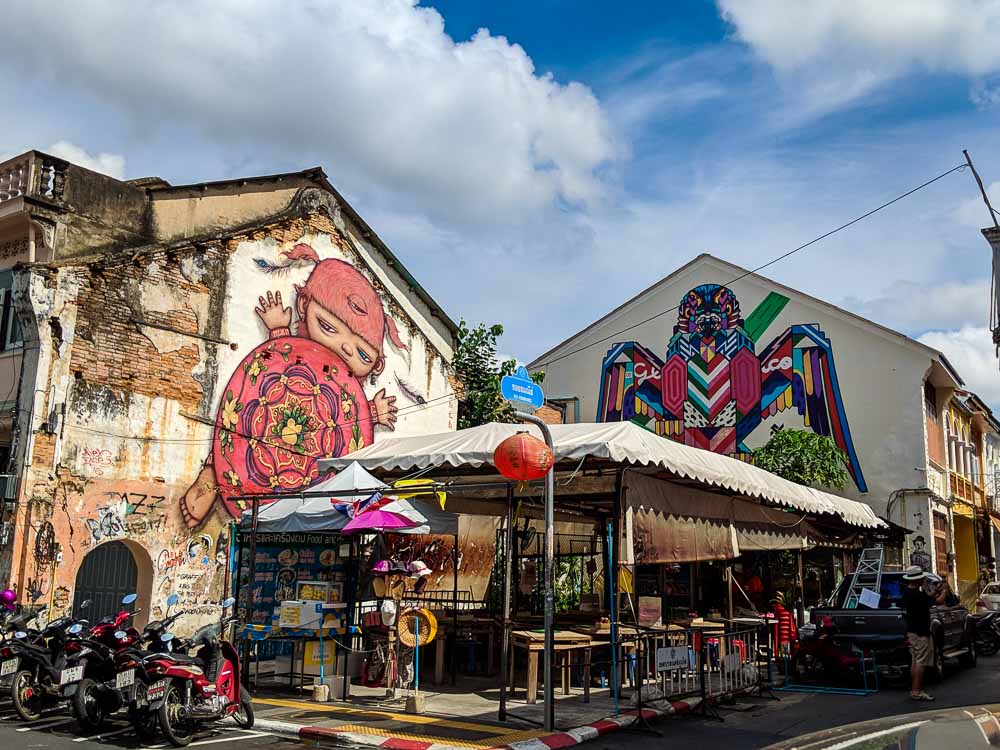 Food: Langkawi's Malay & Arabic dishes Vs Phuket's UNESCO Gastronomic City Status
Langkawi offers Malay cuisine. A number of herbs, freshly grated coconut, rice and seafood is used to prepare Malay food. Along comes, spices! Curries! Malay food has an intense Indian influence. You eat the food from banana leaves and lick your fingers. You know what I am talking about.
To cater to tourists, Langkawi also has a wide array of Indian, Arabic and Bangladeshi restaurants. Chinese and Italian and Japanese too! The first bangladeshi food shop I ever saw was in Langkawi.
But very few destinations come close to Phuket when it comes to food! A number of small holes in the wall places have been ascribed by the Michelin recommendation book as must try dishes of Phuket! The southern spicy Thai Curries are a matter of dreams! Slow stewed pork belly, mango served with sticky rice, quirky cafe: Phuket has a thriving food scene. Phuket the gastronomic city by UNESCO must be your unequivocal choice if you love food!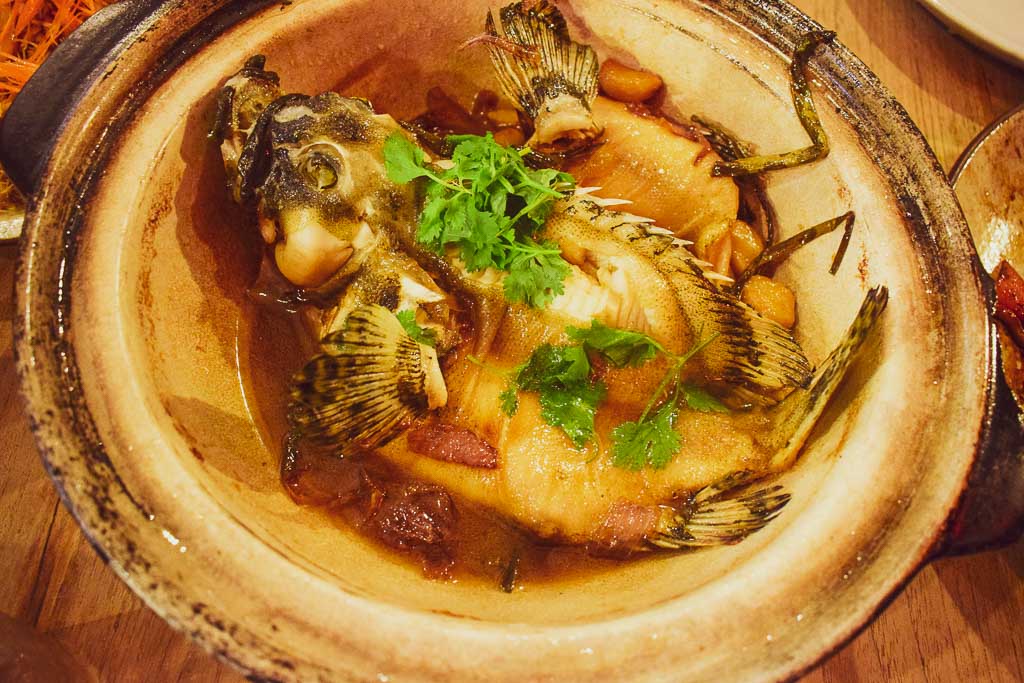 Nightlife: Langkawi's Pantai Cenang Vs Phuket's Patong
Langkawi sleeps early. Pantai Cenang walking street is the only area in Langkawi that remains open till 10 pm. Rest of the island was deep asleep by that time. Antero is one nightclub which allows late entry.
Langkawi is NOT a party island. Langkawi is ideal for those dreamy backpackers who are introverted and a bit recluse.
While I wrote the above sentence, Phuket in my mind said, "Hold my beer!"
Party? Phuket does rave parties! It is insane until you have experienced it!
My mind chokes thinking of Bangla street at the patong beach, yet again!
There are idyllic and more exclusive spots in Phuket too. But people visiting Phuket are mainly the excessively energetic extroverts who always want more of it! My observation.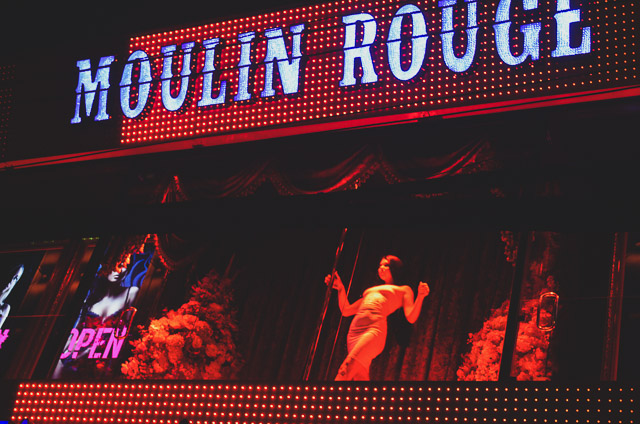 Activities: Langkawi's Skywalk Vs Phuket's Watersports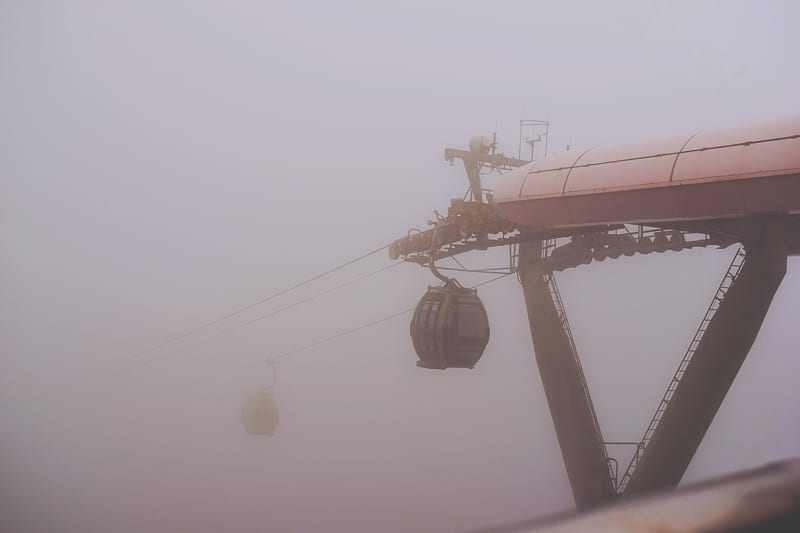 One thing for which Langkawi stands an ubiquitous winner is the astounding Sky walk. A large suspension bridge connects two limestone peaks of Langkawi's rainforest area. You walk atop the steel bridge, look beneath and see the earth murmuring a green song. Clouds come caressing your face. A skycab and sky glide take you to the top.
The sky bridge in langkawi is a beautiful experience. It also has the world's largest 3D museum. Ticket price includes entry to that too.
Langkawi also has a number of watersports taking place at the Pantai Cenang. Parasailing, jet ski, kayak: you name it and you get it in langkawi!
Then comes Phuket.
Phuket's water sports are the most famous activities in Southeast Asia. Partly because it ensures you have profound views of the South China Sea. Patong beach is the place from where all these water sports take place.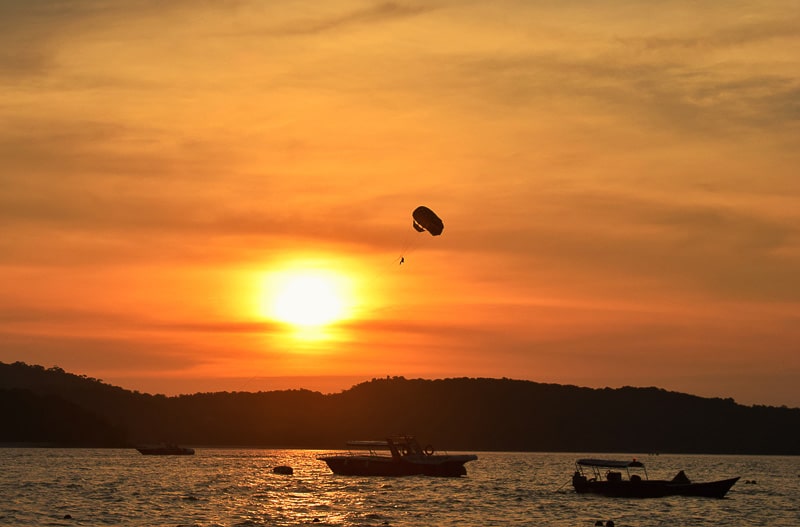 Also read: Complete Guide to offbeat things to do in Goa!
Traffic: Langkawi's Scenic Driveway Vs Phuket's Staggering Traffic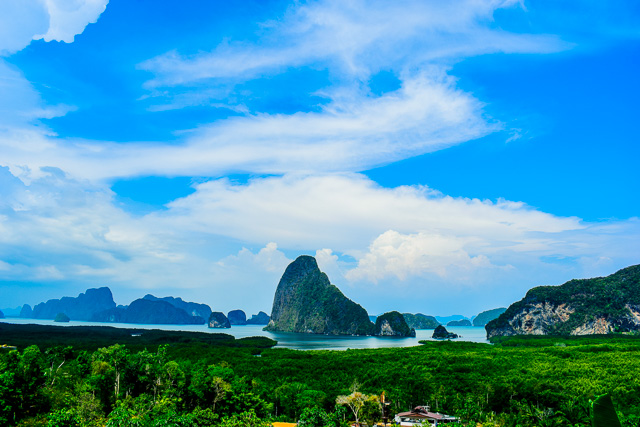 Langkawi has beautiful highways connecting parts of the island. It takes one hour to take a complete round of the island, which is not the case with Phuket though.
Phuket's traffic is staggering. It starts with delays since the start of the morning.
However, Phuket has a robust public transport system or frequent shared taxi trips. Langkawi lacks that part. The cheapest way to explore Langkawi is to rent a bike.
Shopping: Langkawi's Duty free Shopping Vs Phuket's Street Shopping
Being a duty free island, langkawi has a plethora of shopping experiences to choose from. Perfumes, chocolates, liquor everything is available for a cheaper price in Langkawi. Shoppers would love langkawi at one instance.
Langkawi has 7 different night markets for a week. Stuff sold at the Night Markets are of cheaper price.
Phuket's streets are dotted with vendors. Haggling is a real issue in Phuket. Though Thai people are very friendly, the sellers can get really aggressive. I only visited 7/11 for shopping for necessities.
Also read: Malaysia Vs Thailand, where should you travel next?
Luxury hotels: Langkawi's Limited Choice Vs Phuket's Endless Luxury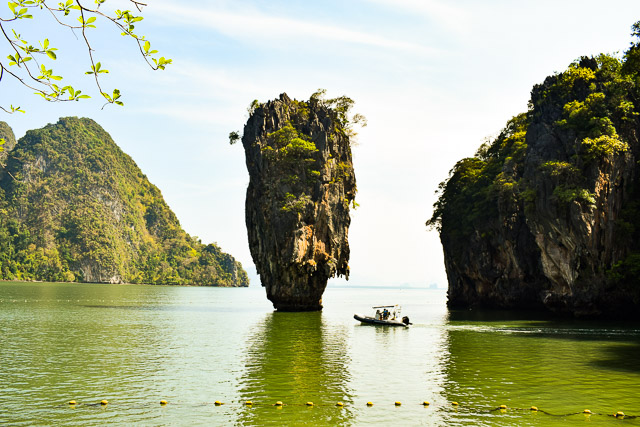 Langkawi has a handful of good value luxury resorts. The choice is really endless when it comes to Phuket. Thai massage and Spa is a clear winner too!
Also read: How to spend a long weekend in North Goa
For Honeymoon: Choice between Langkawi or Phuket
Honeymoon could be a trip for relaxation. Honeymoon could be a trip for endless activities. You could also indulge in shopping or get busy exploring cultural gems.
If I am to choose for a honeymoon specifically, I would choose Phuket. We love Thai food. We love Thai beaches.
But if I am to choose a laid back, serene and calm vacation, I would choose Langkawi. It is better suited for a family trip.
In my opinion, Langkawi is always a good idea since you are close to Penang, another one from Southeast Asia's epic destinations! The lack of cultural heritage in Langkawi is more than compensated for on your lintering trip to Penang.
The fact that Langkawi did not show case any sign of sex-tourism (sad but true in case of Phuket) was a huge relief for me. Every sight of a suspicious lust-transaction between an old man and a young girl makes my heart sink.
With an overbearing pressure of tourist footfall, Phuket is more expensive than Langkawi. It is ironic because Phuket is a huge hit among backpackers while Langkawi is more inclined to receive family vacationers.
During our three days stint in Langkawi, we did nothing but float in the pool, tanned under the bright sun and did a happy dance on top of the sky bridge! I would relive those days again, anyway.
Oh and yes, Langkawi's sunrise and sunsets are a clear winner. Anyday!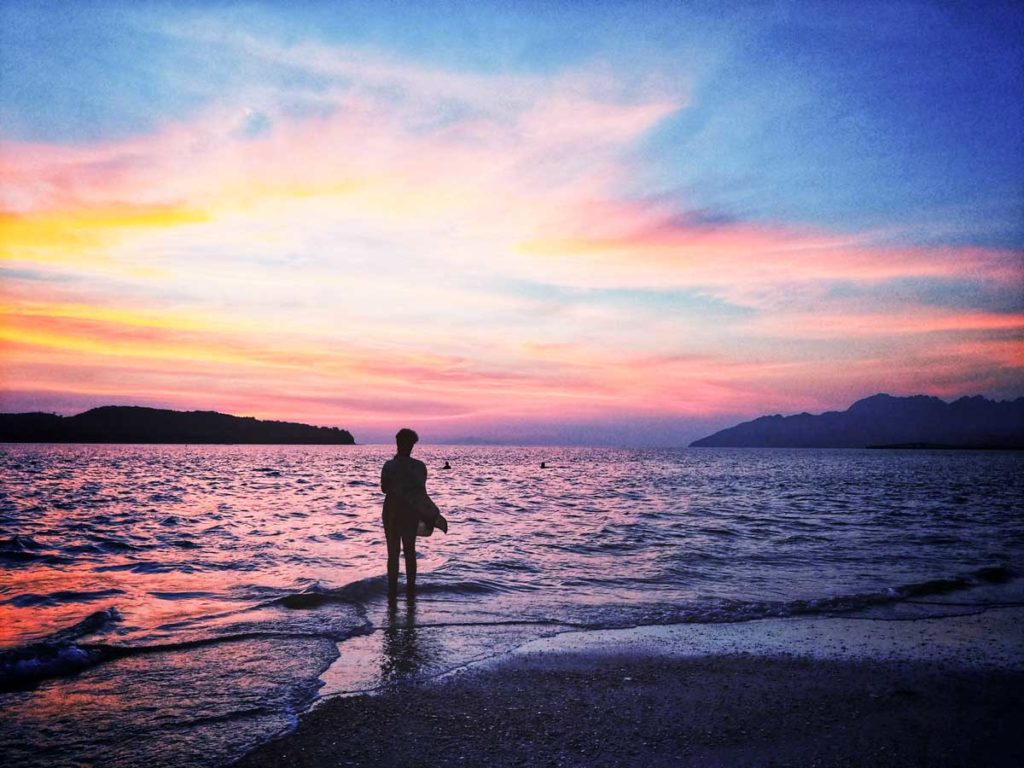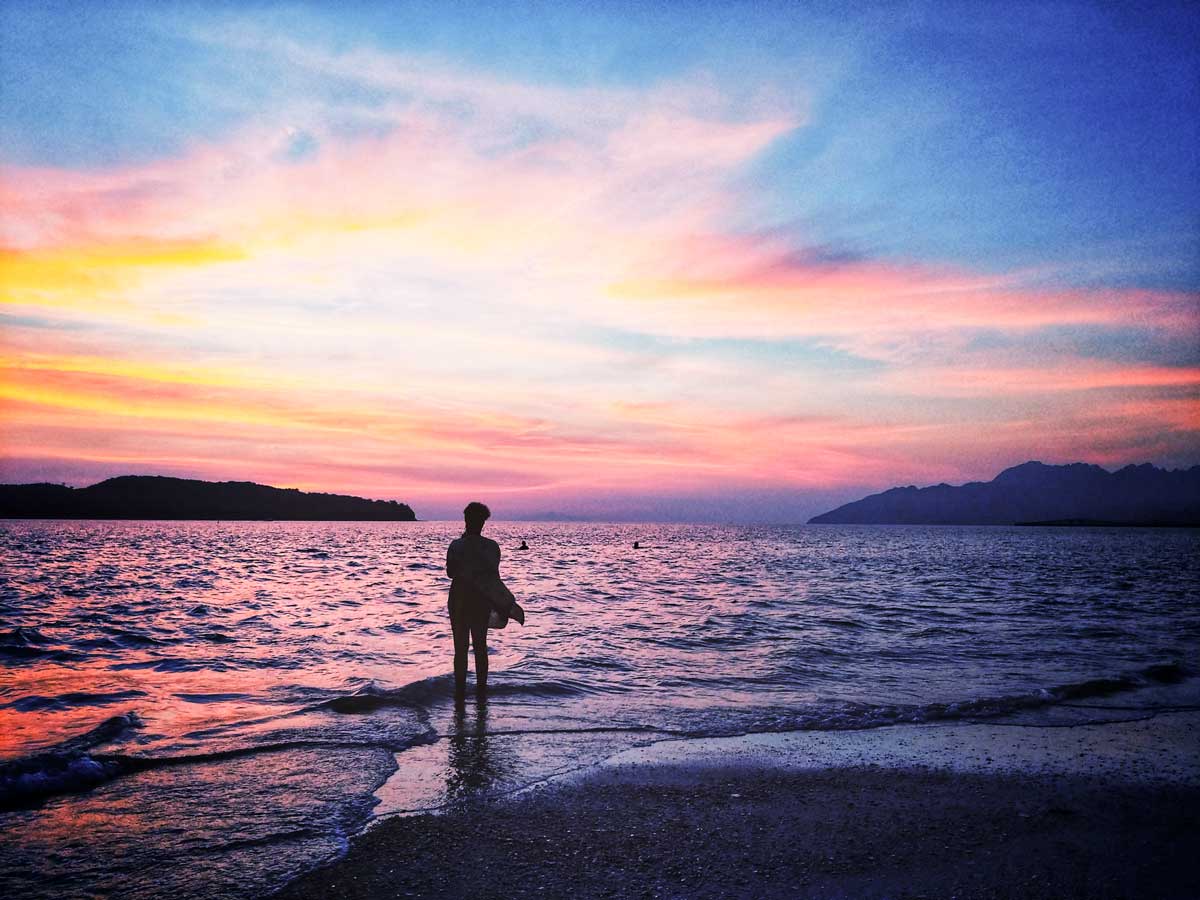 Pin it for later!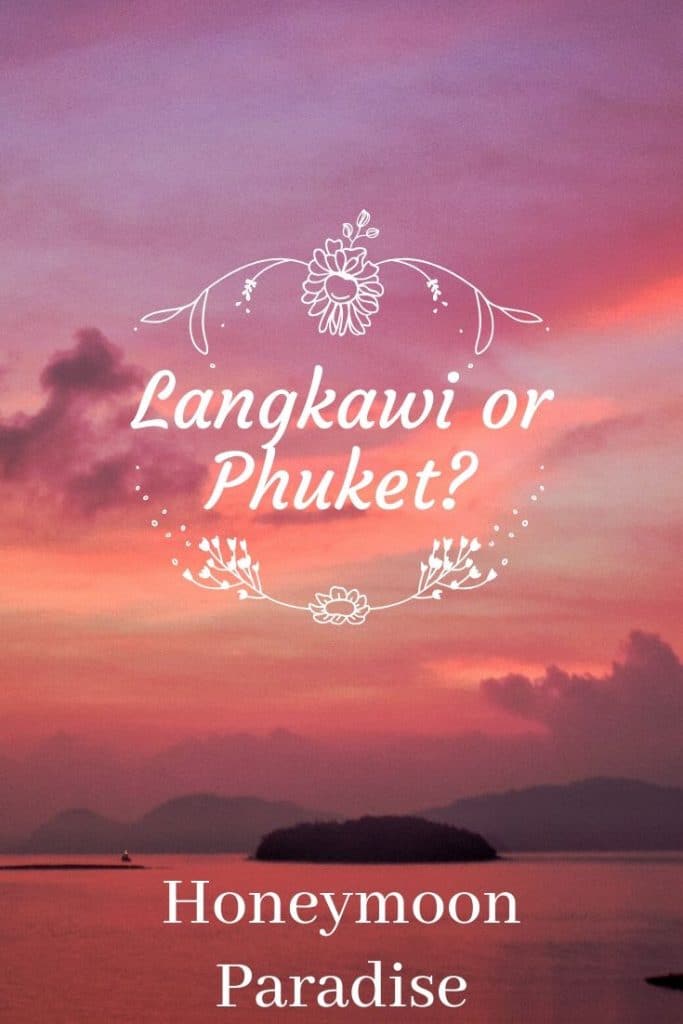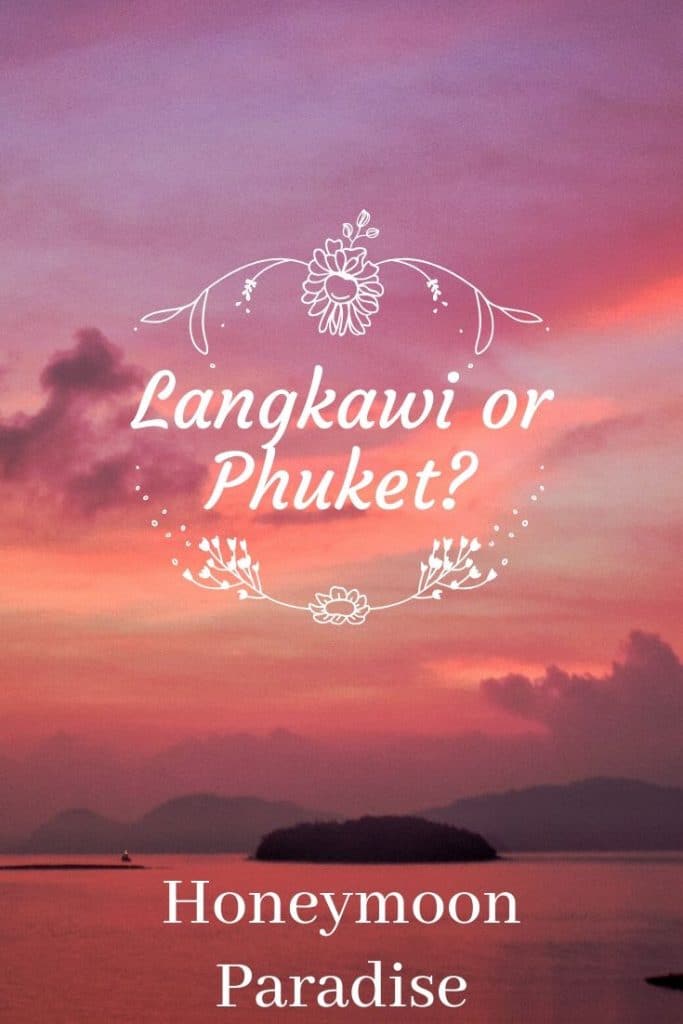 This post may contain affiliate links. Please read the disclosure post. If you have liked the article, you may support it by buying using these links without any extra cost to you.
Let's stay connected on Facebook, Instagram, Twitter! You may also consider joining my mailing list. I send travel and photography related emails only once a month!