Tawang, an ancient hamlet studded on the craggy peaks of Himalayas in Arunachal Pradesh, is the last bastion of Tibetan Buddhist monastic community. The indigenous Monpa tribesmen harps on the olden historic way of life. A well chalked out road-trip to Tawang from the plains of Guwahati is a delight for a mountain lover. In this Tawang travel blog, I recount my days of exploring the dramatic landscape of the high Himalayas. The week long road trip to Tawang touched the heart of Bhalukpong, Dirang, Bomdila, Bum La on the way, where mountain life thrives in its glorious existence.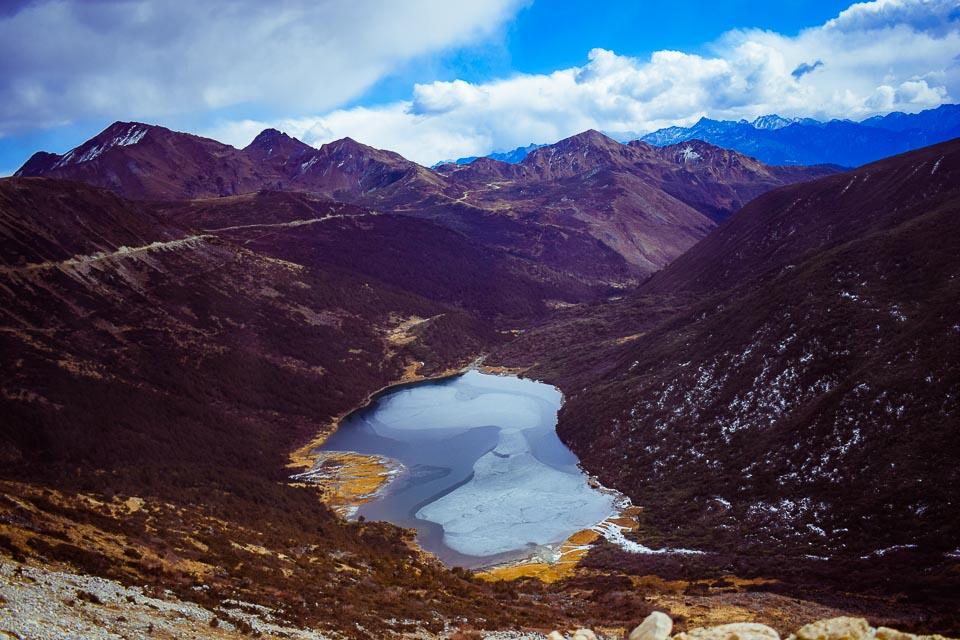 Tawang: Allure of a Distant Azure Himalayan Sky
Why we decided to visit Tawang?
A place rich with all the strange beauty of your nighttime dreams.

Heinrich Harrer, Seven Years in Tibet
On the second day in Tawang, I sat breathless under a starlit night in the Taktsang hotel courtyard. My head was bursting out with a teeming pain. I wanted to throw up, but my empty stomach held on to the last bout of life in body. Earlier that day, we returned from the Bum La Pass, a high altitude terrain, home to countless glacial lakes and escape routes from the oppressive Chinese regime that overtook Tibet's heartland and capital city, Lhasa.
Raghunath, the janitor and a young Assamese boy took pity on me, and sat next with a glass of potable lukewarm water. Our previous conversations were all about me going gaga over the Assamese Thali I tasted on the way up the mountains. The jovial fellow shared with me the secret recipe of his grandma's duck curry. Hotels and guesthouses in Tawang are mostly run by Assamese fellows. In those roughly ten days of exploring Tawang, we came by locals only a handful of times.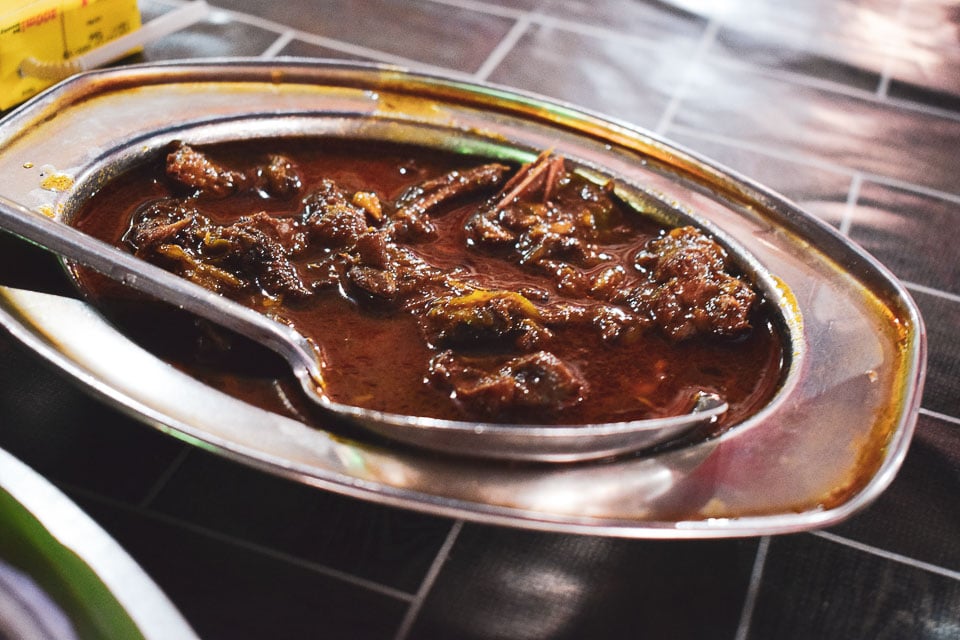 I recall wondering how my friend Samarpita, whose pictures of prancing around the Madhuri lake with two young kids had originally inspired me to embark on this journey. How she managed to remain unscathed from the Mountain sickness which was pushing me to the verge of giving up? From her posts, I figured she was spending a glorious summer in Darjeeling. Suddenly the roads seemed to be more obscure, the Tibetan Buddhist gomphas seemed to be unforeseen, the road more lethal and those stretching off to faraway lands.
Upon enquiring, I found out she was treading on the route through which Dalai lama made it back to India when the Chinese PLA made advances to gulp down Tibet. The road is thrilling, studded with steep crags and wooded hillsides. The call to traverse this unknown land was inevitable!
Did I regret making this trip, down with a sudden attack of mild mountain sickness? Nay Nay! In all these years of romancing the Himalayan terrains in Himachal, Kashmir, Darjeeling, Ladakh and Arunachal, I would redo Tawang in a heartbeat! But I will be honest with you. AMS hurts and it hurts very bad. My body, made of all the ingredients found in abundance in the delta of Gangetic plainland, was in shock and memorizes the agony without fail.
Stressing on the craggy mountain's breathtaking beauty is a rather cliché way to describe Tawang, land of high mountain passes and glacial lakes. In absolute truthfulness, visiting Tawang is challenging, requires procuring complex permit procedures even as an Indian national, dangerous to a certain extent considering the steep ascent and thin air and uncertain too. Think snow fall. Think landslide. And the road to Tawang is cut off midway! You will have no other option but to make way back to one of the other ten tourist routes in Arunachal Pradesh.
I did not come to Tawang in the muse of glossy magazine covers and picture perfect postcards. I came here to experience the glimpses of Tibet used to be, as portrayed in the movie Seven years in Tibet, starring Brad Pitt. And I was not disappointed. If you have watched the film, you will know what solemn splendor the Himalayas had showed them at every bend of the road.
Also read: 5 days travel itinerary for Leh with offbeat day trips suggestions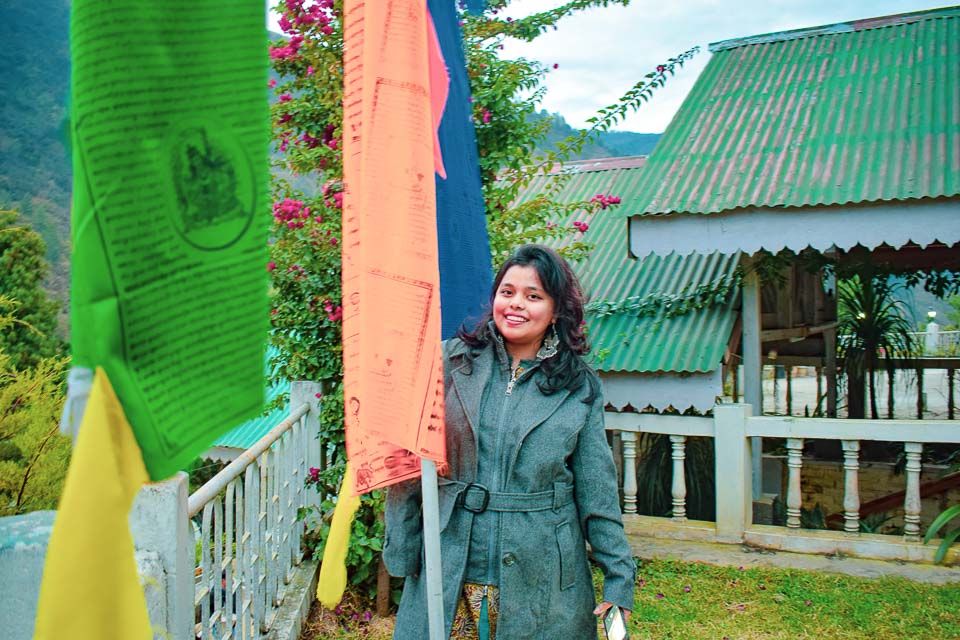 Tracing Back History of Tawang
Thanks to centuries of British rule, the independent nations of Indian subcontinent inherited a McMohan borderline where dispute is the regular order of the day. Tawang, straddling the border of Tibet (now part of the Chinese map), has suffered for decades. Bloodshed was, bloodshed is an integral part of the old town, housed at an extraordinary elevation of 10,000 ft on the Himalayas of West Kameng.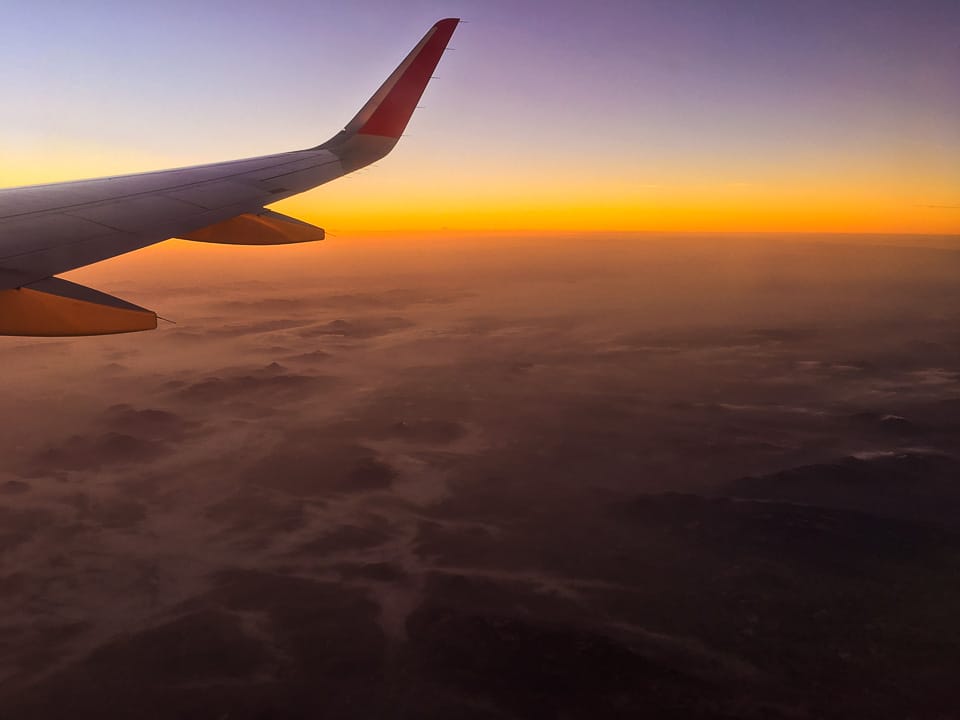 The aftermath of Doklam stand-off rendered Tawang rapid change of infrastructure. Long stretched tunnel eliminating the winter obstacle of snow clad Sela pass is being worked on as I type this. BRO (border road organisation) is relentless in curving out an alternate path connecting the barren landscape of the upper Himalayas. A fantastic railroad connecting Bhalukpong to Tawang is being planned. The very thought of taking that train ride is exhilarating, even though a larger part of the road will be in a dark tunnel to maintain ecological balance of the fragile mountains.
In this slew of proposed and inevitable face-lifting changes, I wonder how Tawang will retain her original identity.
Known as North East Frontier Agency (NEFA) in olden days, Arunachal Pradesh, the state of India's far east has historically played home to a number of tribes with distinct lifestyle practices.
In Tawang, you will meet the nomadic Monpa tribesmen. Wearing a sheepskin Chuba and elaborate headdress made of yak hair, the Monpas are immaculate in the art of Thangka painting and weaving. For centuries, they have been following Tibetan Buddhism, combined with rituals stemming from the scriptures of Bon, the ethnic religion of the region. You will find Monpas residing in Tibet Autonomous Region and Bhutan as well.
The sixed Dalai Lama was born to a Monpa family. Needless to say, influence of the Tawang monastery in local life is paramount.
Historically, Tawang has shared strong cultural ties with Tibet. The border was porous with people crossing through the high mountain passes. We are talking about the 1950s, when life was slow paced. Tawang remains buried under a deep snow bed for the prolonged winter months. Geo-political disputes were less uglier than what they seem to be now!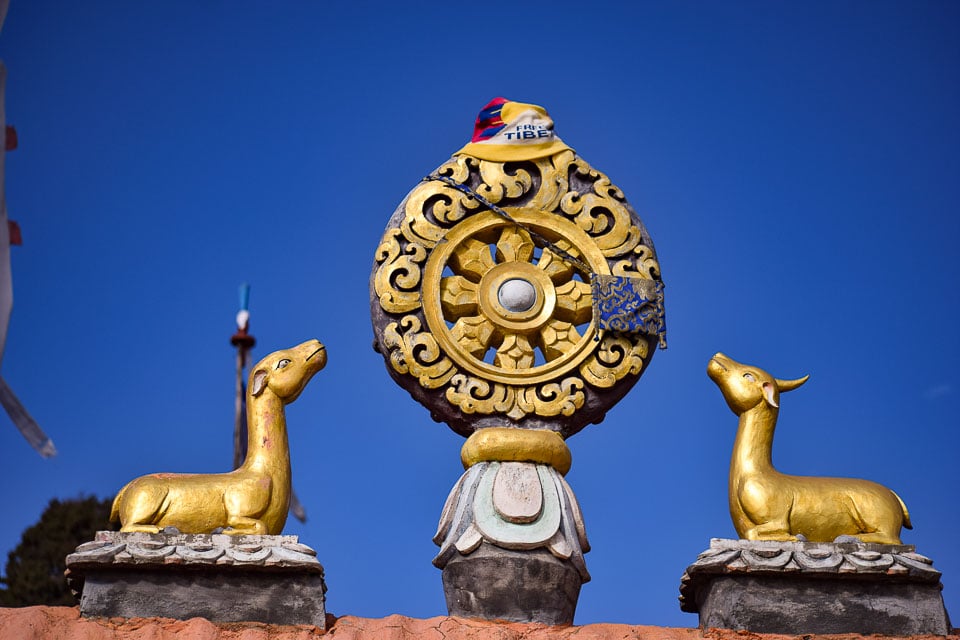 Tibet had claimed Tawang as their own land, resulting in occasional skirmishes until the Chinese PLA aggressively marched forward for Tibet. The ensuing Sino-China war lasted for a while, costing thousands of lives to armed forces on both sides. They withdrew their claim for the time being from Arunachal Pradesh, however you will find remnants of the war on the plains of Tezpur, Assam. We are talking about India in 1960s, a newly formed independent nation with limited resources.
With the Tibetan capital Lhasa under attach, the 14th Dalai Lama took the perilous night journey traversing the arduous peaks of Himalaya with a caravan of Tibetan men on foot. Upon reaching Bomdila, he sought asylum and was grated so by Indian PM Nehru. In his autobiography, Dalai Lama writes, "India was our only hope!"
The Red Chinese clashed virulently afterwards, souring the diplomatic relation with our neighboring nation with another billion people. That story is being rewritten everyday.
I was told, many locals in Tawang were startled with the advances made by Chinese. Unaware of who was fighting for their cause, they ended up helping PLA. Many parts of Northeast India has only recently made a mark in the tourist map of India with roads and other tourism infrastructures booming.
In the 60s, forget about roads, there was hardly a similar language spoken in the hills. "We have only seen mainland Indians in Bollywood movies. I am so glad now you guys are coming to visit us." Words by an old woman of the Apatani tribe which remains deeply rooted in my heart.
The mountainous valleys of Tawang are mostly bereft of living souls. Only a few wild yaks graze on the highland. 101 sacred glacial lakes adorn the valley, changing the face to frozen ice to palpable azure reflecting the dome of the sky depending on the time of the year!
Please note, visiting Tawang also means you will be cut off from the rest of the world at times. Only the major towns or market places had good network connectivity. No hotel had provided us with reliable wifi connection. Digital Nomading is a hard choice in Tawang.  
Also read: Travel Guide to Old Silk Route in Zuluk, East Sikkim
Road-trip to Tawang, Suggested Routes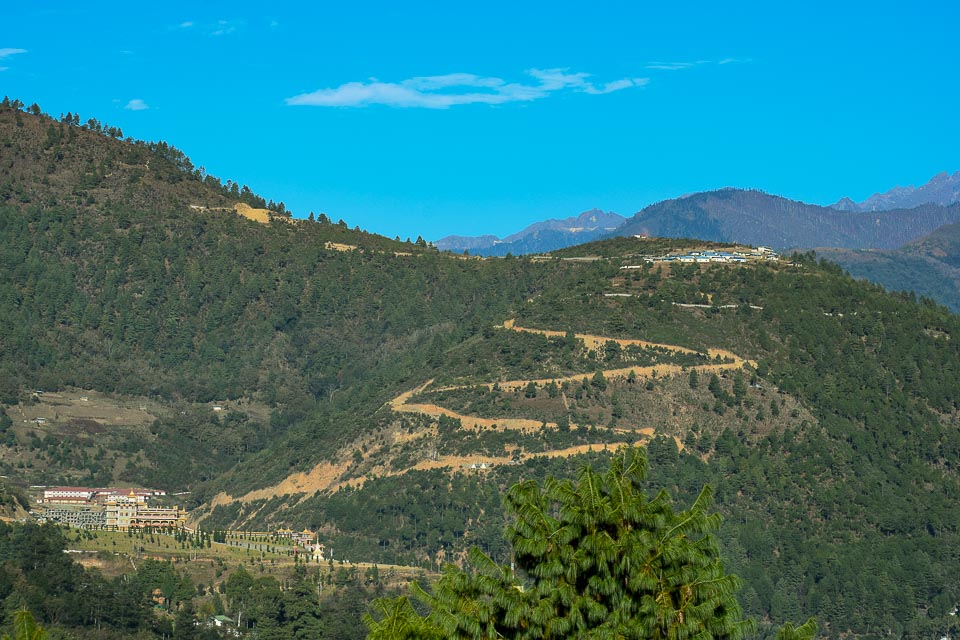 Things to know before planning a road-trip to tawang from Guwahati:
Distance from Guwahati from Tawang: nearly 500 KM
Nearest domestic airport to Tawang: Tezpur
Nearest International airport to Tawang: Guwahati
Nearest Railway Station: Tezpur Railway station (station code TZTB)
Helicopter ride to Tawang: Pawan Hans conducts a couple of helicopter rides every week from Guwahati to Tawang. However, flying is subject to weather conditions and almost non existent during monsoon months. Price of a helicopter ride is INR 700 and you miss the whole fun of a road trip! Helicopter accidents are rather frequent incident too. Take your call after weighing the risk factors.
Road trip to Tawang also comes with prized sighting of the Jung falls (Nuranang falls), stopping by the majestic Sela lake by one of the highest motorable mountain pass, paying tribute at the Jaswantgarh war memorial, a martyr's retiring abode and countless Mahayan Buddhist monasteries in Bomdila and Dirang. If you fly directly to Tawang, or reduce allotted time from the road trip, be prepared to let go of these attractions on the road.
The Two routes leading to Tawang!
There are two routes from Guwahati through which you can make this epic roadtrip to Tawang. Both the routes are scenic and span nearly 500 KM in stretch. We have taken one to reach Tawang and the other to make the reserve journey to the plains of Guwahati.
Both the routes require a span of twelve to fifteen hours of driving, weather permitting, to complete the trip in a day. However, I suggest not to opt for reaching Tawang in a day from Guwahati. Not only you miss the breathtaking scenic beauty enroute, you also do not allow your body to get accustomed to the sudden height (acclimatize). Remember, the mountain air is thin and AMS can become lethal if not dealt with due reverence.
Route one: (The route we took to reach Tawang for the onward journey)
Guwahati to Tawang to through Bhalukpong & Dirang
Guwahati> Tezpur> Bhalukpong (night stay)> Nameri National Park (night stay)> Dirang (night stay)> Sela Pass> Tawang
Also known as the Chariduar Tawang Road, this route is more scenic and has multiple stops on the road with an established network of hotels and guest houses. Route two takes a slight deviation with NH 13 however eventually merges with the same route from Bomdila. Time taken may be a bit less with Bhalukpong being omitted from the route.
However, if you are running low on time and want to save a couple of days on the road, please consider the second route to Tawang.
Route Two: (the reserve route we took to reach Guwahati on the way back from Tawang)
Guwahati> Sipajhar> Kalaigaon> Udalguri> Bhairabkunda (night stay)> Kalaktang> Rupa> Bomdila (night stay)> Sela> Tawang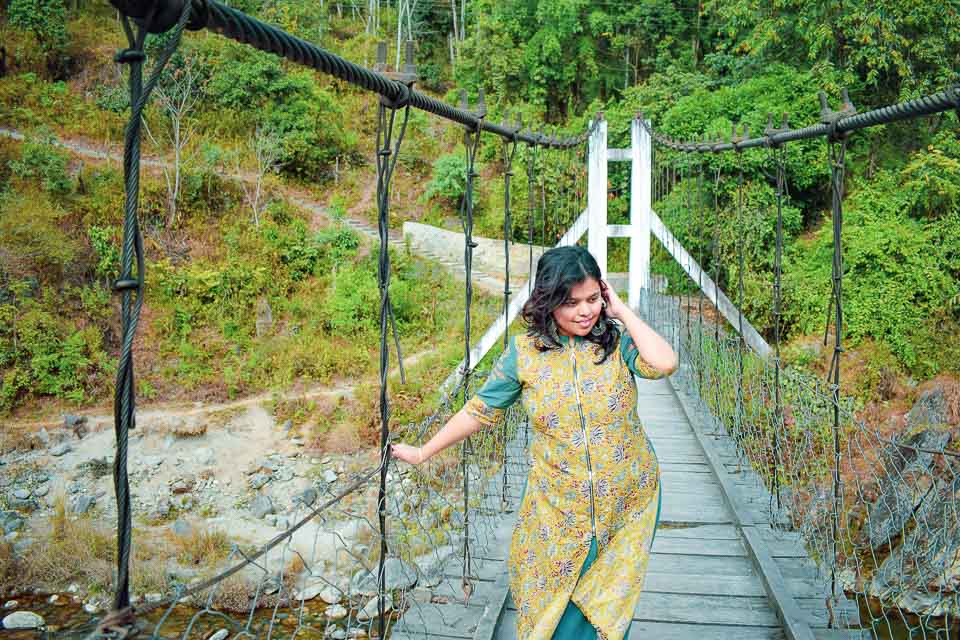 Local Transport (Shared jeep or bus) to Tawang
You should account for at least three days or more for Tawang. There are shared local sumo that take locals on a whirlwind tour to Tawang in a day's time, driving straight for 15 hours with fewer pit stops. I would not recommend a hurried road trip that strips away most of the fun!
From Tezpur, you will find shared Sumo or jeeps leaving for Tawang. At a meagre 500 INR, you will be packed up in the car with locals and be taken to the next destination. The Jeeps run directly to Tawang, but they can drop you at Bomdila. You can spend a day in the mountain hamlet and take the jeep on the next morning and reach Tawang.
Shared jeeps usually do not make pit stops on the road unless the scene is pained with ethereal beauty of Sela Pass. Bus and Sumo leave as early as 5 am in the morning. This is Arunachal Pradesh. Sunrise takes place before anywhere else you have been to in India!
Our 10 days Itinerary for Road-trip to Tawang from Guwahati
We traveled to Tawang in the month of December. It was the first leg of our month long trip to Northeast India.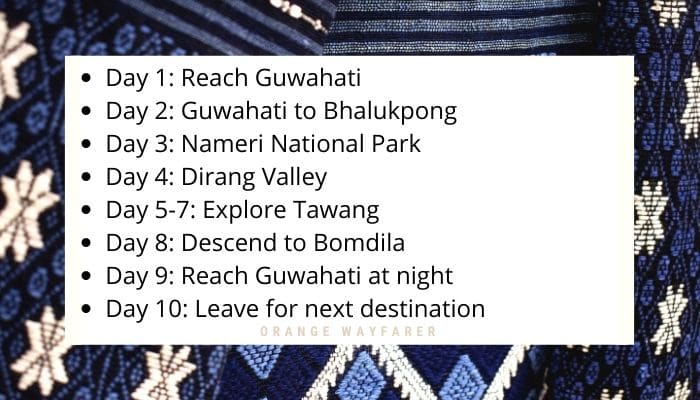 Obtaining a tourist permit for Tawang (ILP)
Arunachal Pradesh has 11 designated tourism routes in the state. Unless you are employed in the state, you are to strictly abide by these routes to enter Arunachal Pradesh as a tourist. Even when you are an Indian citizen (mainlanders, roughly speaking). No kidding. This rule applies in many parts of Northeast India, including Nagaland.
To reach Tawang, you need to procure a permit called ILP (Inner Line Permit). For the foreign readers, you need PAP.
ILP can be procured online. Apply a couple of days before, online with necessary documents and a passport sized photograph with white background. ILP issued will be valid for 15 days and can be extended. We were asked to show the permit papers at Bhalukpong and near Dirang by a military man. Talks are ongoing for issuing ILP at the state border.
You need to procure another permit upon reaching Tawang to visit BumLa the next day. Permit to Bum La is a centralized, and regulated system and can be issued only a day before, keeping a watch on the weather condition. Only a limited number of vehicle can make it to Bum la on a given day (a lot like Rohtang in Himachal). Only an Indian passport holder can visit Bum la.
I can not stress enough on planning the trip well to make it to Bum la. That was definitely the highlight of the entire Tawang trip. If you are coming all the way from plain land, you must make some effort to make it to Bum La, a pass as pristine as the beginning of the time! You should stay in Tawang for at least 3 days in order to arrange a visit to Bum La even if they cancel it on the first day based on the weather condition. In mountains, weather changes on an hourly basis.
You can also get in touch with your hotel to book it beforehand. I hate to compare destinations, but it is Bum La pass that in my mind renders Ladakh a second rank to Tawang! There, I said it!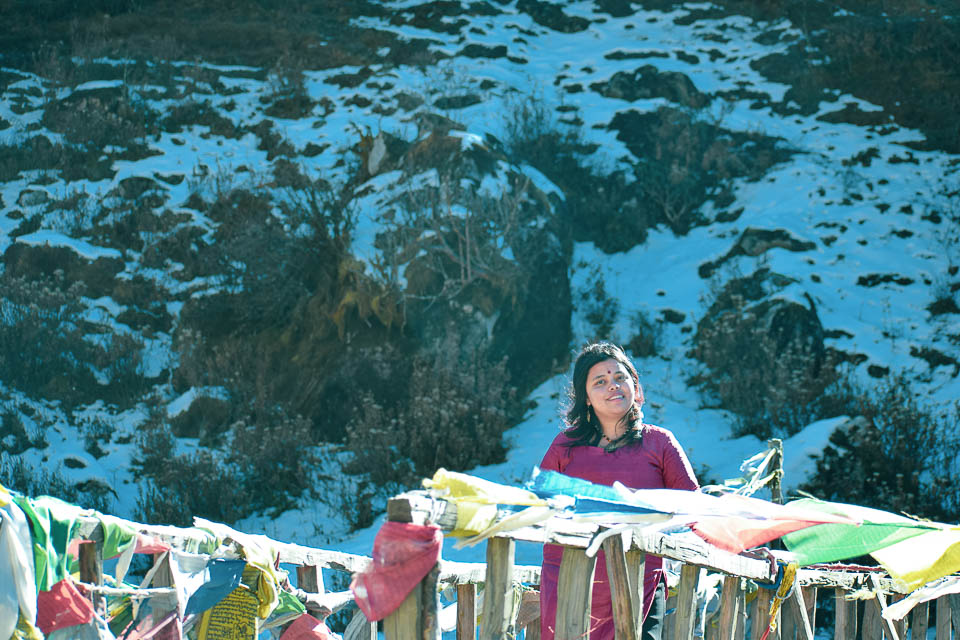 Cost of traveling to Tawang, Arunachal Pradesh (and Money saving tips)
We hired an Innova car that charged us 5000 rs per day. For Bum la pass, we had to pay another INR 5000 a day and hire a local car. Only cars from Arunachal Pradesh plate numbers can make it to Bum La. You may request your hotel to help you find a shared commute with other travelers (we were asked to accommodate two young men which halved the cost for us).
We had also booked hotels enroute (which I have mentioned in every section). Average cost of the hotels were INR 2500 for a night.
You may also choose to stay at homestays. You can also ask the driver to help you choose homestays. Drivers in this part of the country have an amazing network that may put WWW to shame. We didn't know better and had made payment already.
Homestays on the way to Tawang are amazing, but lack in a few specific amenities compared to the hotels. Think hot water supply. Think of an adjacent restaurant at the dark of night. Though a room heater is an essential part of life here.
A meal on the way to Tawang at the adjacent Dhabas will cost you anywhere between rs 80 to 120. You hardly have the luxury of dining at a restaurant or cafe except for a handful options at the Tawang town.
Permits for both Tawang and Bum La can be arranged within INR 500. If you are arranging it through agents (whom you have to trust with your ID), it may cost you a few hundred bucks extra.
Considering everything, the travel cost of a road trip to Tawang was capped within INR 75000. Nine days and two people. We were not backpacking. With homestays and shared transport, you can bring down the cost significantly.
Shared jeeps to Tawang charge you INR 500 one way at every stop. Opting for a shared jeep or the state bus, you will bring down the commute cost to 500 from 5000 (thus a total of maximum 4500 for 9 days). That is a lot of money saved.
If you have another family to share the car with, that will do significant saving too.
Many opt to stay at the monasteries as well in exchange for a little donation. However, that could be challenging on a long winter nights, especially once you have crossed Bomdila.
Day 1: Reaching Guwahati
We started at the wee hours of the day and reached Guwahati by 11 am. We had a pit stop in Kolkata and in the short time to catch the connecting aircraft proved to be hastened!
Guwahati airport (Lokpriya Gopinath Bordoloi International Airport) was a tiny port back in time. In between the clatter of new construction, we had a glimpse of the illustrated masks of Majuli.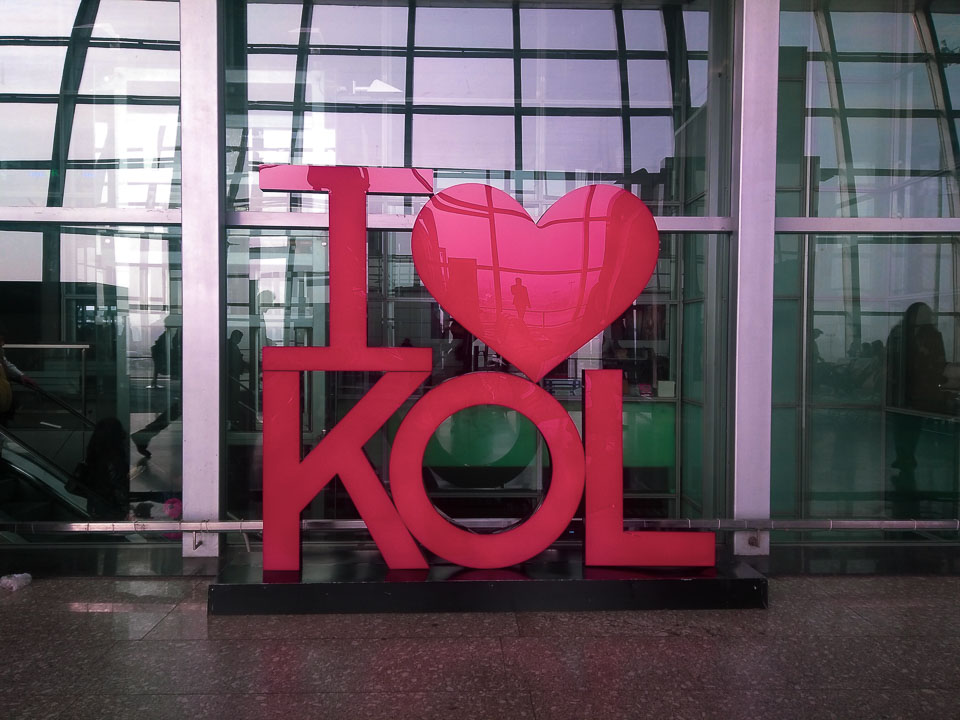 Here is the deal. If you reach Guwahati early enough, you may start for Bhalukpong that day itself, like we did. We had time designated for Assam during the last leg of the month-long journey in Northeast.
If you can, allow Guwahati a few days. It is an absolutely beautiful city by the banks of Brahmaputra. Apart from being home to the iconic Kamakhya temple, Guwahati houses pretty old bungalows of colonial times, busy markets overflowing with vibrant colors and Paltan Bazar selling fresh grilled shrimps from the river.
In Guwahati, you can in person arrange for an ILP, the mandatory permit for Tawang. You can rent a bike or car from one of the many tourist companies. The standard price is INR 500 per day.
We contacted our driver from a discussion thread in Tripadvisor forum. His name was Anirul (9880692542). Anirul drove bravely and was very eager for candid photoshoots with a DSLR! S clicked his pictures with more heart than mine.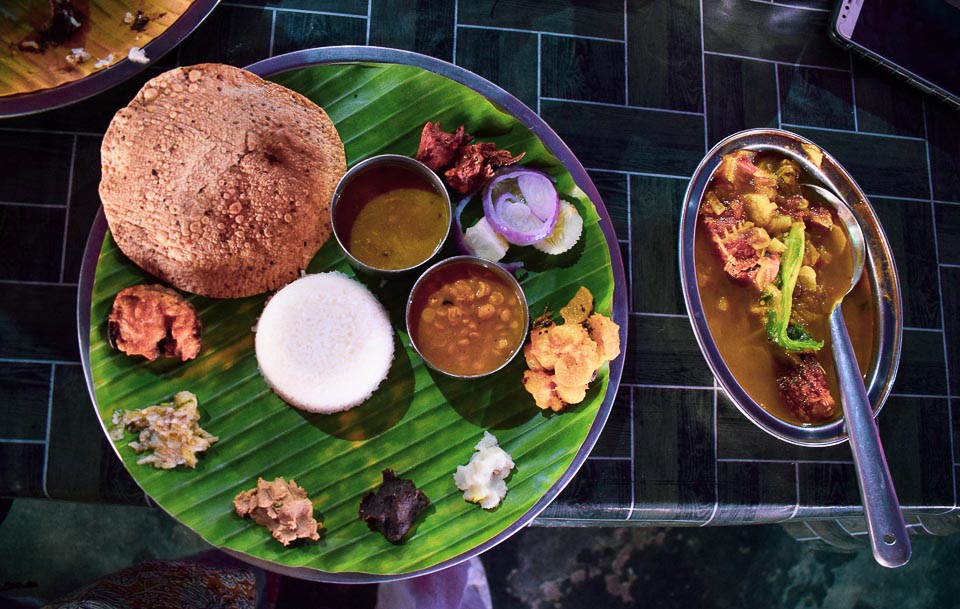 The best part of traveling the highway stretching across Assamese plainland is to so at the Dhabas and indulge in a traditional Assamese thali. The washroom breaks are terrible but the food is beyond worldly praise. It bears an astounding semblance with that of Bengal.
A brassware large plate shining with the sheen of gold. A heaped up mould of rice in the middle, juxtaposed with countless bowls containing Assamese dishes, the Khar, the daal, The Tenga, the pitika, Chutney. To end the grand affair, they bring a beautiful bowl of Doi. Though named as Doi, the Assamese Mishti Doi is a distant cousin of Bengal, where dousing in sweetness is a rare occurrence.
Words fail me when I start to praise the river fishes of Assam. The Chital peti, the Carp fishes, the small fish fries (Mouralas). The waterfowl which becomes tastier with winter thanks to Hasher Tel, the seasonal winter fat that a duck acquires!
The plain land of Assam was also preparing for the Bihu festival (Magh Bihu). Little did I know, I would later attend a Bihu in the dense forests of Manas National Park with the dwellers of Bodoland.
Best place to stay in Guwahati is Paltan Bazar.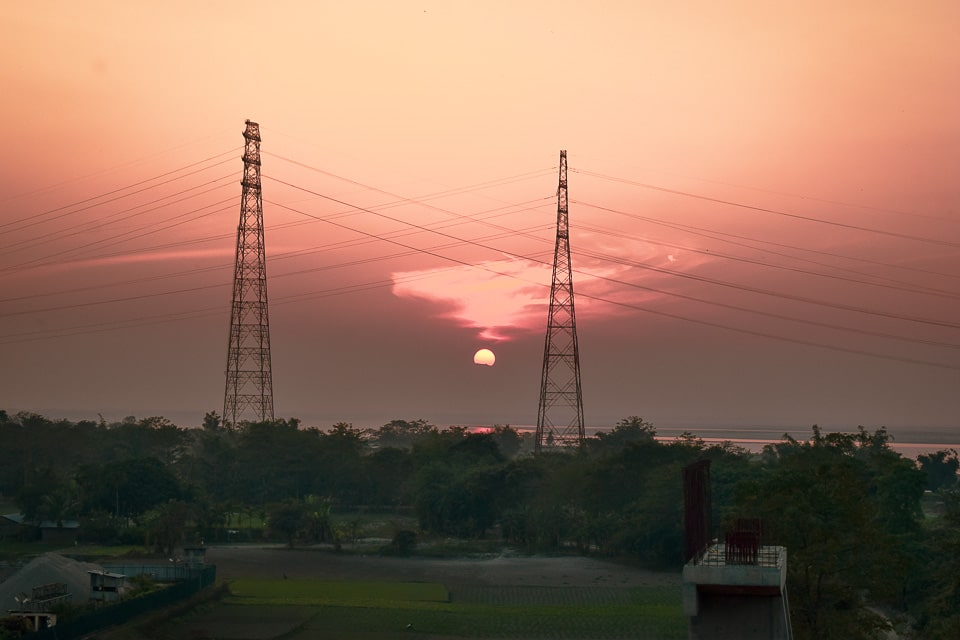 Day 2: Bhalukpong, Meeting river Jia Bharali
Distance between Guwahati to Bhalukpong: 240 KM (6 hours)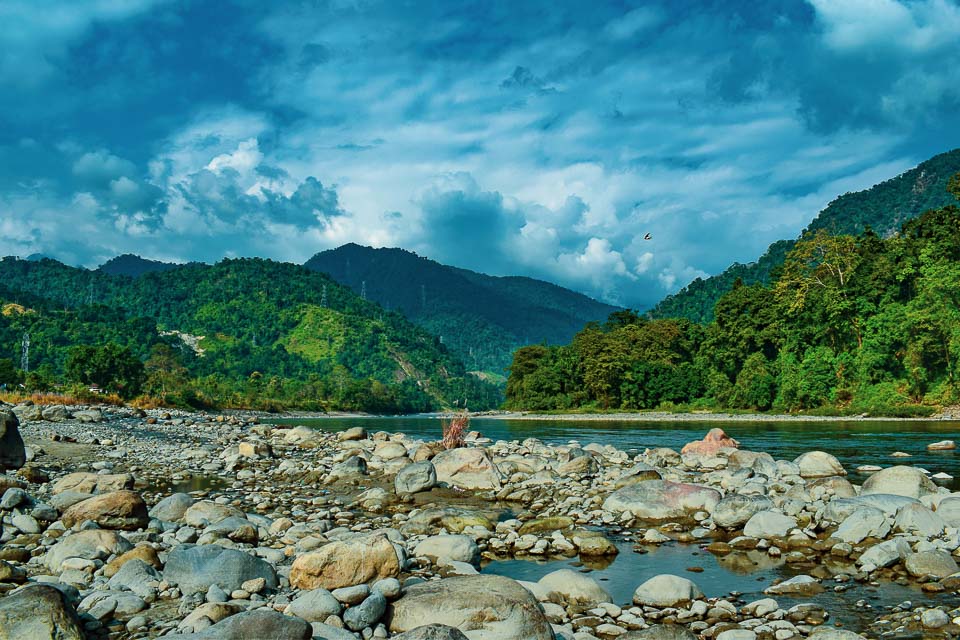 Having spent a day in Guwahati, you should start for Bhalukpong the next day. If you start early, you will have the evening to stroll by the riverside of Jia Bharali.
We reached Bhalukpong at sundown when the town was stripped of its power supply. We waited for 15 rough minutes as the border police checked our permits and asked a few questions. Who are we? Where are we headed? All amicable exchanges.
A small clandestine momo selling shop was left forlorn. Next to it, a local shop was selling exotic fruit wines. Think strawberry wine. Litchi wine. Kiwi wine.
We could park the car at the hotel (Druk Hotel) for the night, who readily took order for dinner (Roti and chicken curry) and supplied us with two buckets of warm water.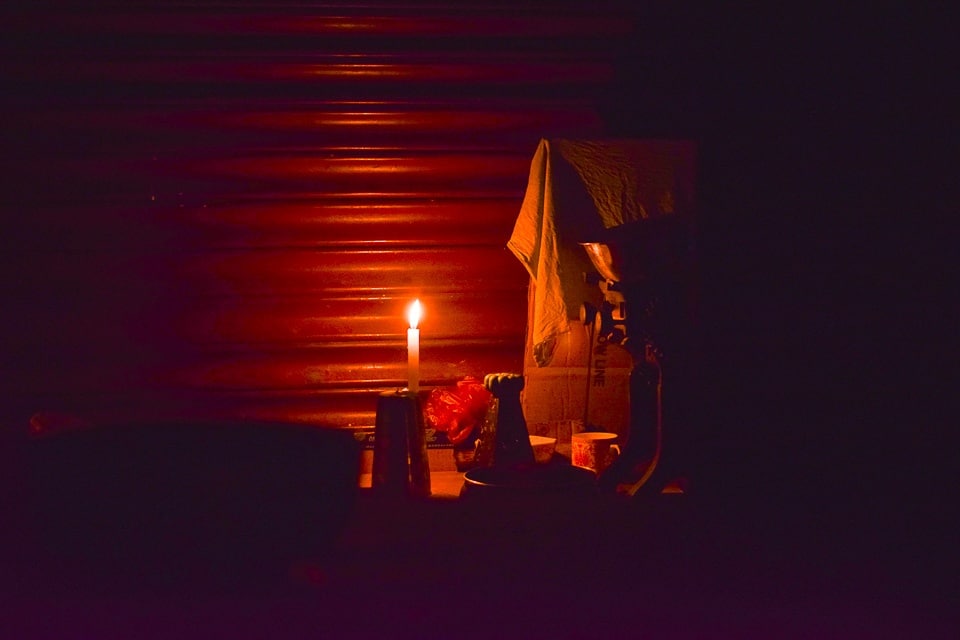 The next morning, I woke up to a gazillion birds' chirping by the window!
Bhaluppong is not sitting at a high altitude. One would be able to see narrow winding roads going down by the backyard eventually merging by the river bank. I found a house that had numerous rabbits caged in the backyard. I am not sure if those rabbits are just pets or food.
The river Jia Bharali is the heart of Bhalukpong. Its pebbled bank, ice cold water and wide sandbanks are perfect backdrop for a quick family picnic. And locals do it in style. I have seen locals going fishing in the river and coming back with fresh catches.
Once your heart is content with the riverbank, you should proceed towards the Tipi Orchidarium. Home to 7500 or more rare orchids, Tipi Orchidarium is India's largest orchid house. Near to Tipi, you will also come across a small waterfall named Sesha falls.
Day 3: Nameri National Park: Birder's Paradise!
Nameri National Park is located at a distance of 30 minutes drive from Bhalukpong.
If you love birding and river rafting, there is no better place than the Nameri National Park in the whole of Northeast. Nameri Eco Lodge is one of the finest sustainable jungle resorts of the country, located right at the heart of Nameri. Stay here for a night (or more) and go for guided birding trails. B
e aware you might come across dangerous animals (think the elusive Bengal tigers, because Nameri is a tiger reserve or the Asiatic elephants). It is best to venture into the jungle with an experienced guide by side.
Experienced birder and a Nameri veteran, Rupankar Sarkar suggested we go with the naturalist guide named Jitu Bohra. It is a good etiquette to tip the guides once your trip in the jungle is done.
If you have plans to visit Kaziranga National Park, you may combine that with Nameri, a rather offbeat destination in Northeast India.
If you do not get a place to stay at the Nameri Eco camp, you should stay at Bhalukpong and make a trip to the Nameri national park as a part of the day visit.
In Nameri, among hundreds of avian species, do look for the endangered white winged wood duck, endemic to the region.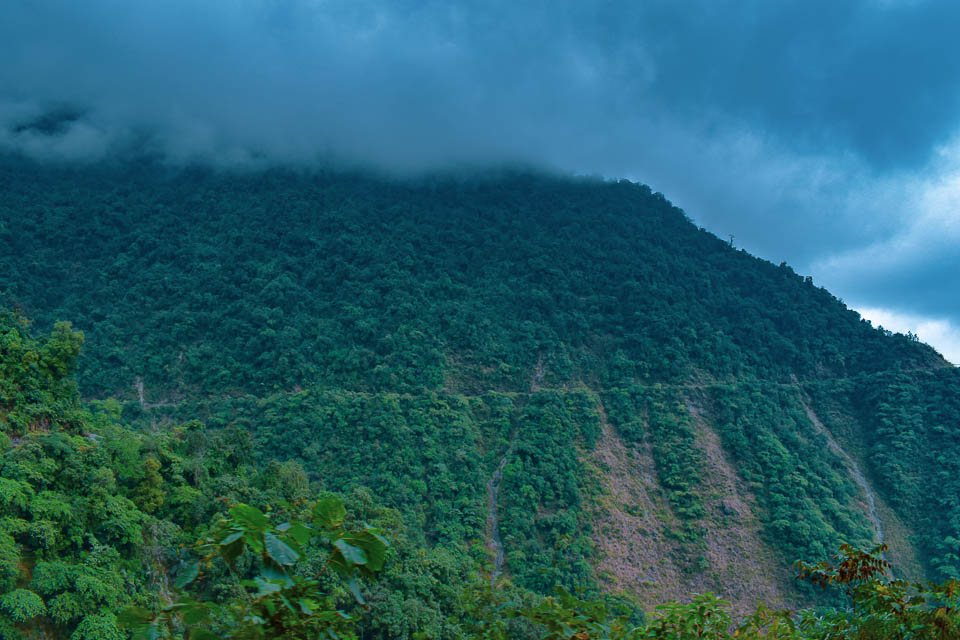 Day 4: Ascend to Dirang, the Scenic Stop En-route Tawang
Distance between Bhalukpong to Dirang is 135 km (6 hours).
From Bhalukpong. We started for Dirang at 8 am in the morning. It is a long journey covering 140 km of winding road and requires a day's patience.
Many prefer to stop at Bomdila, which is about 100 km ahead of Bhalukpong. In my mind, I find Dirang to be more scenic and Bomdila was anyway a stop on the way back. Another reason I prefer Dirang to Bomdila is, in case you can not make it to Tawang (Sela pass being closed due to excessive snow or similar hazards) you can still do a few activities in Dirang for a couple of days or so.
Dirang sits atop an elevation of 1560 meters. It was Dirang where cold mountain air first kissed my face during this road trip.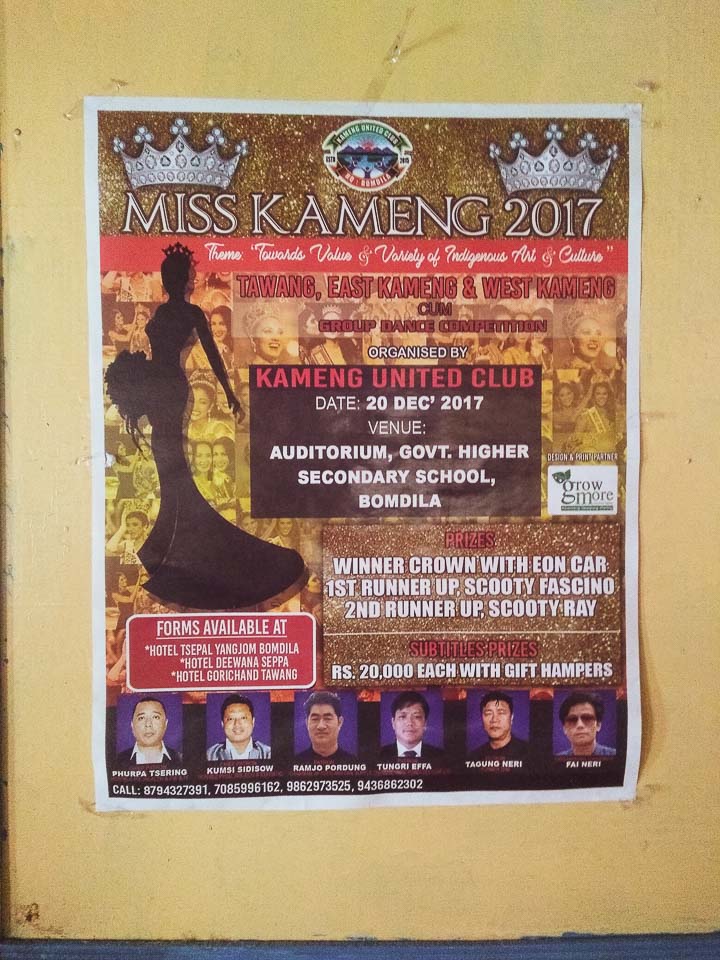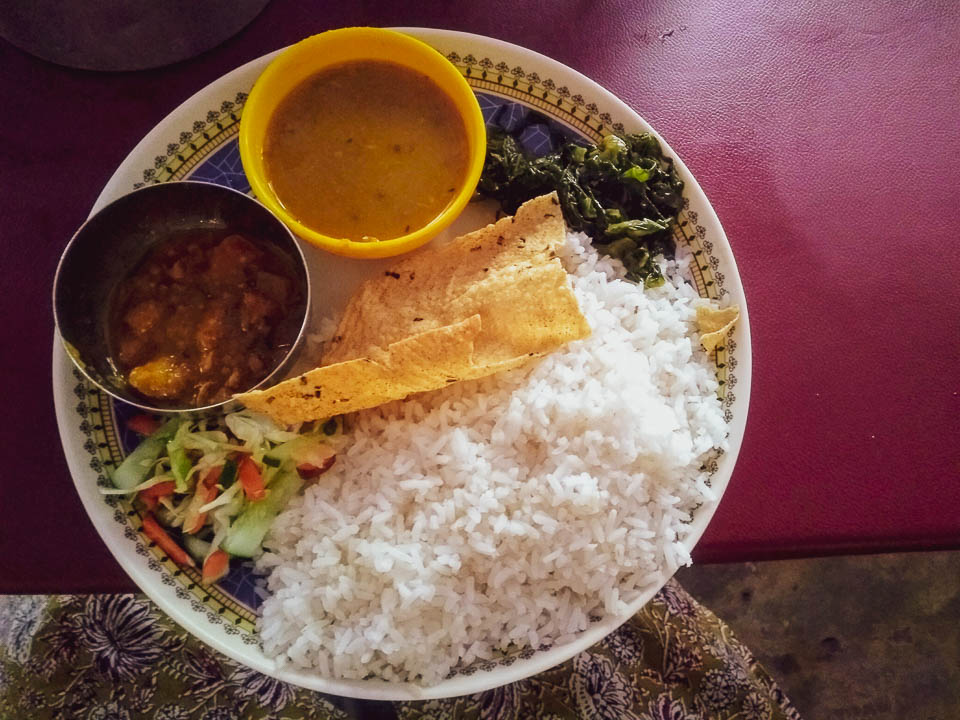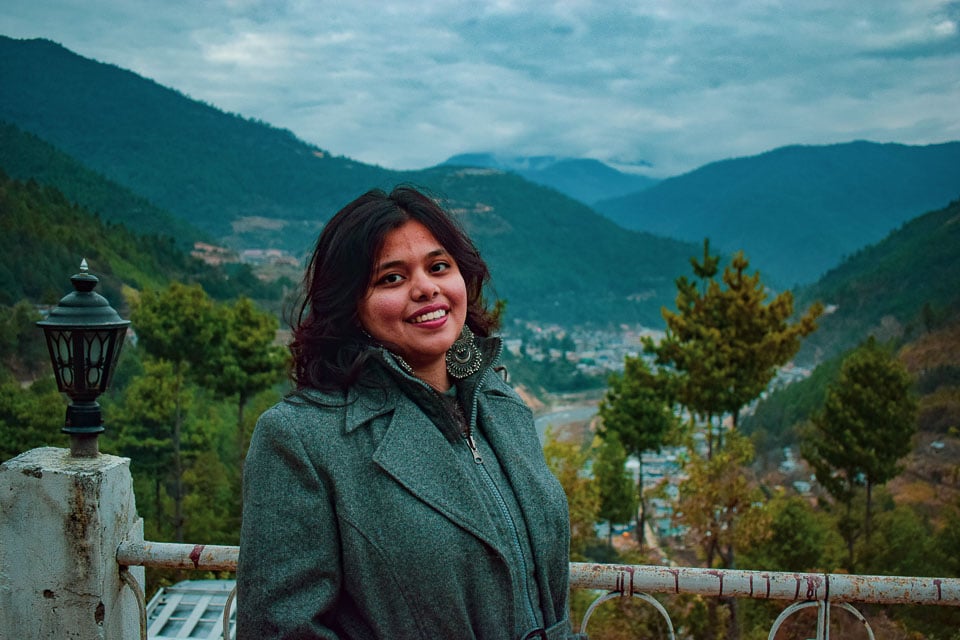 We stayed at the Pemaling Dirang Resort, which looks endearingly over the Dirang valley. At a distance you can spot the Dirang river. She sang lullaby to us for the whole night! With increased demand, Dirang is now studded with many beautiful resorts and cottages, Luxury may not be the order of the day (yet) but you do have choices to make.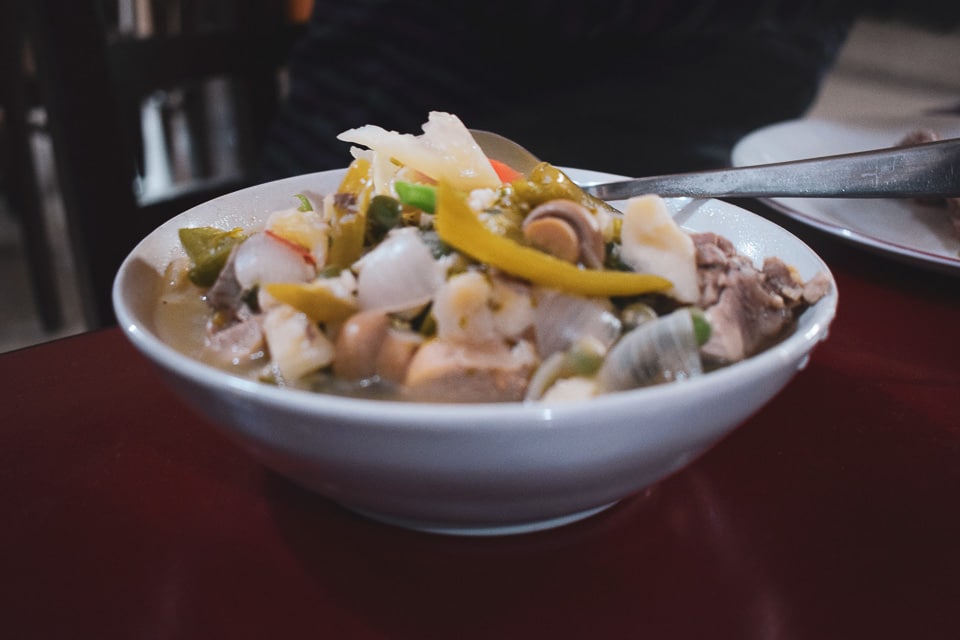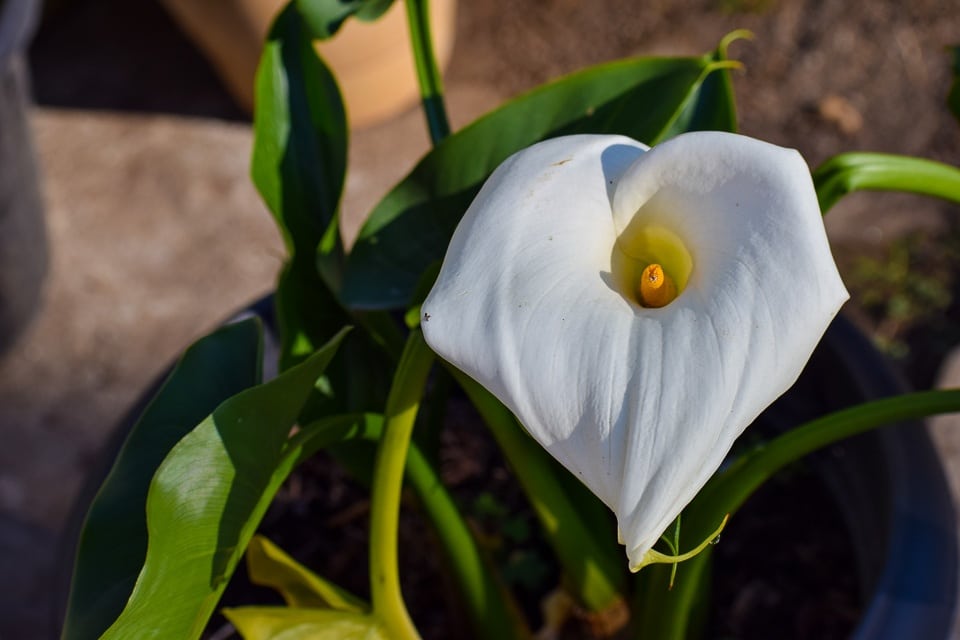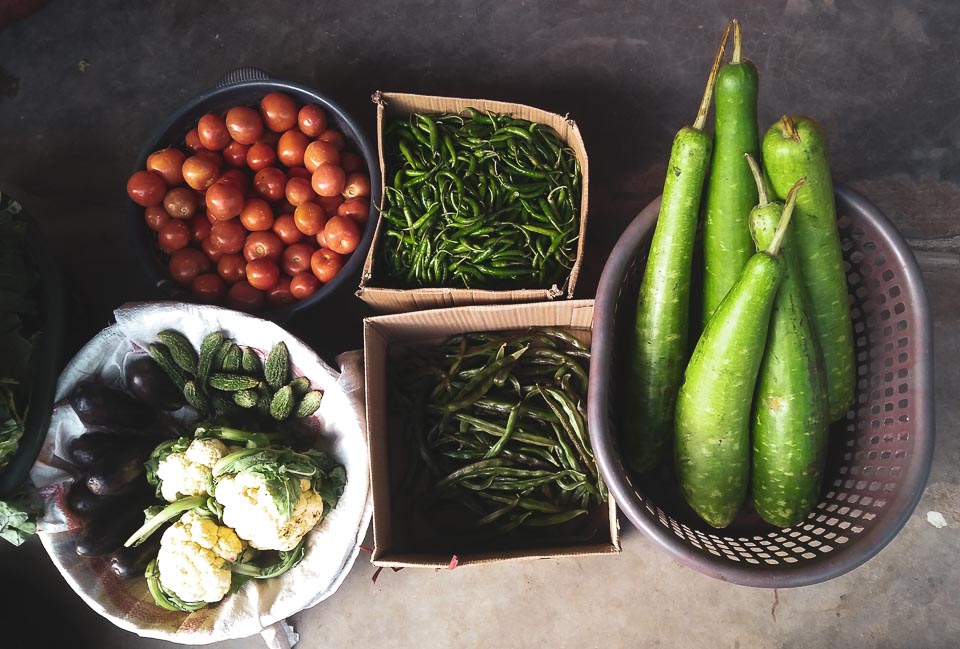 Things to do in Dirang valley
In order to reach Tawang, more people make a rushed pit stop in Dirang. However, I think the valley has a lot more on offer. Starting from a yak research center (which was closed when we visited) to beautiful steppes of paddy cultivation and olden rope bridges connecting the banks of Dirang river.
At a distance, you shall see a winding road embracing the mountain. On the snowy nights, that road will be beyond reach and you shall have to take a detour.
Dirang is best explored on foot, winding down and up the mountain roads and befriending curious children on the way.
A living fort (dzong literally translates to fort) dating back to many centuries, Dirang Dzong is a steep hike from the Dirang Market. On the way you will stumble across many local houses. Corns are piled up and hung from the entrance doors. A peek into the houses will see you a long wooden staircase to access the first floor.
The Dirang Dzong stood resilient to many invasions throughout history.
On the opposite bank of the Dirag river, tucked away is one of the oldest Buddhist Gomphas of the world, Khastung monastery. Masked Khang Pa dancers perform here on sacred ceremonies.
You can visit Sangti valley instead of going back to Guwahati. However, if you have a clear go for Tawang, I would suggest visiting Tawang first and Sangti valley can wait for the reserve trip. It is a beautiful valley with countless Kiwi farms. Sangti valley is located 12 km off Dirang valley and can be accessed by a 40 minutes car drive. A river with crystal clear water flows by the side. Serene village life unfolds in myriad hues. Yak farming and grazing is one of the main earning sources of the people.
One of the small mountain springs, Dirang Hot Spring is a small pit stop on the way to Sela. It is located close to the Dirang market. I saw a few local teenagers floating on the water. Visit this spot to get a bird's eye view of the entire Dirang Valley and the widespread of Dirang river. During monsoon, that is how large the riverbed becomes.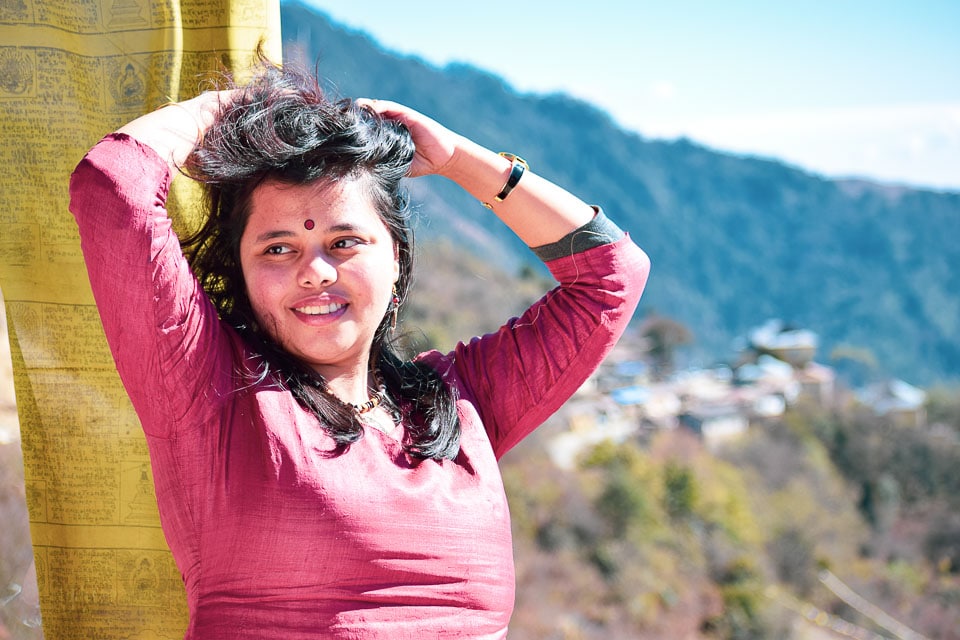 Day 5: Reaching Tawang
Distance between Dirang to Tawang: 135 km (5 hours)
The ride from Dirang valley to Tawang is the most breathtaking leg of the journey, with sky high passes, ice sheets on roads and barren tracts where one of the most dangerous wars of past centuries have been fought.
We finished an early breakfast, bought a few woolen gloves from the Dirang market, S popped a pill to fight motion sickness and hopped into the car.
S goes off to sleep as soon as the car starts to move. As the Innova climbed atop the hairpin bends, leaving past Dirang valley at a distance, I gasped in wonder! What a wonderful world this is!
At a distance, I could see jagged peaks. Cottony snow coyishly kisses their heads. The road we are on is barren. Next to it stands the blue sky. I can take an extra step and I would be lost in oblivion. Dirang is far away. Further away is home. I felt I am not from this world even! We had come this far!
In 3 hours, we reached Sela Lake tucked by the mighty Sela pass, one of the highest motorable roads in the world. It is important to reach Sela before noon. Firstly, the sky brings in ominous clouds after that, making it dangerous to cross the road. Secondly, you will have more time to frolic around the lake.
Sela is not the only wondrous spot on the way to Tawang.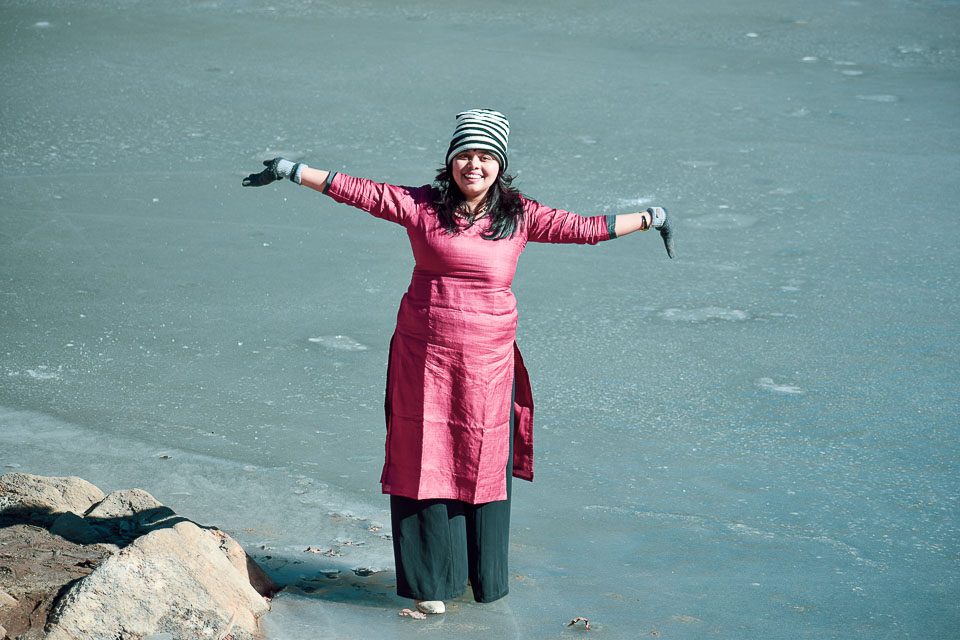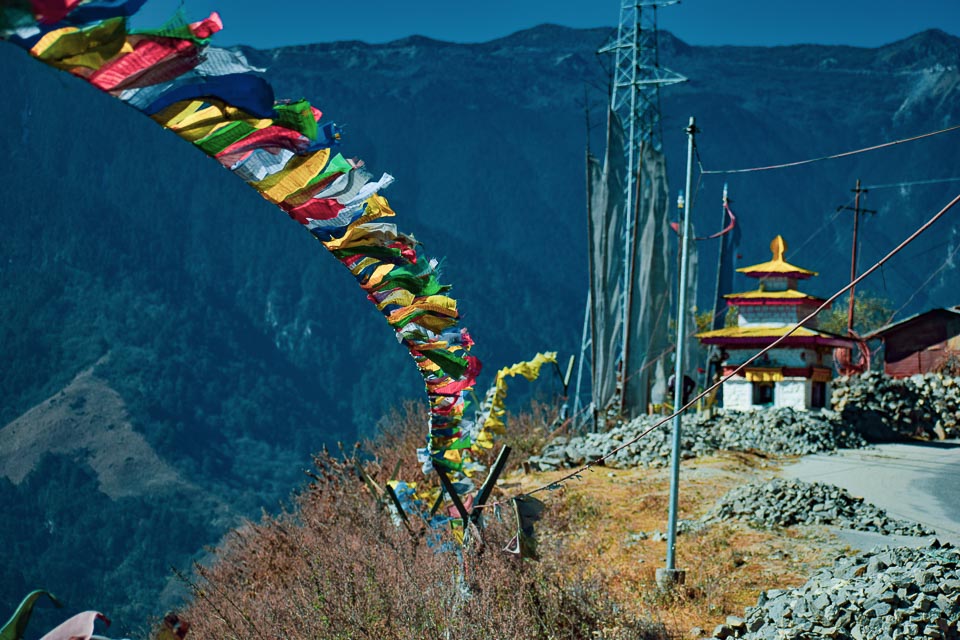 We pranched around Sela lake for a while. The lake had just started to turn into a frozen sheet. A few yaks grazed by its side. All the glacial lakes of Tawang are sacred to locals. Sela is no different.
With Sela done, we started to enter the dry arid part of the Himalayas, characterised with scarce rainfall. We spotted countless army camps. Signboards indicate where you can not partake photography. I stopped.
My love with river Jia Bharali was rekindled after Sela. The river appeared soon after, now partly covered with thick ice shields. The geography had changed significantly. Not a single human habitat can be found at a distance. Towering alpine trees and thick ice blankets wait patiently by the road, ready to gulp it down when the high commander agrees.
A few hours later, we stopped at Jaswant Garh War memorial.
What is more pitiful to be a part of a species who is involved in warfare in such celestial land? The entire journey from Guwahati to Tawang was a reminder of the Indo-Sino war, remnant of which still haunts the mountains. The Doklam standoff was taking place at that time, scaring off tourists. We were not aware (blame 9/5 job and scant coverage of Northeast on media). However, we had not faced any issue apart from sensing a mild tension in the air whenever we engaged with the locals over political conversation. No wonder people prefer to keep politics to their own. A political discussion never yields well.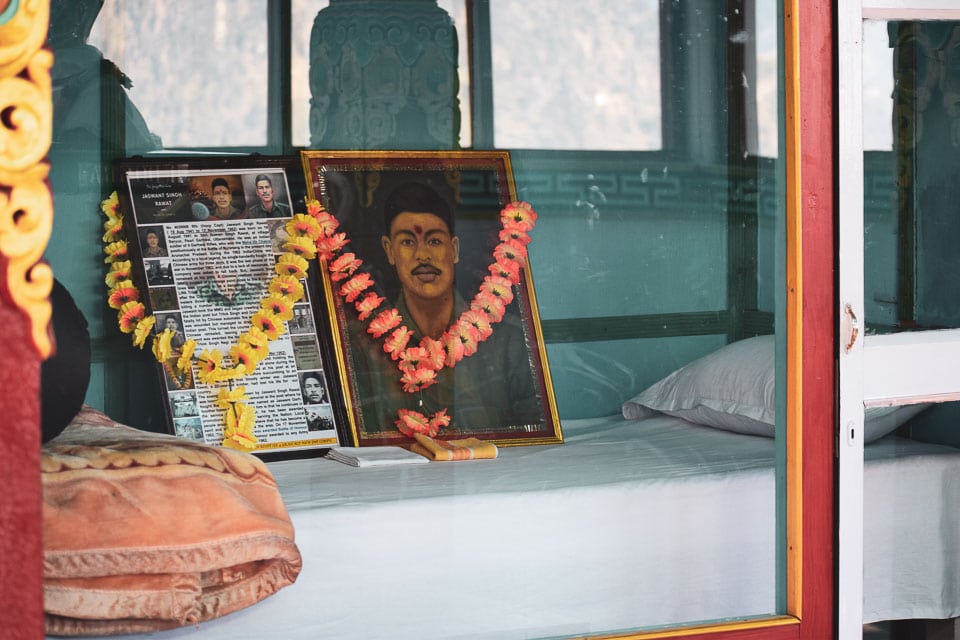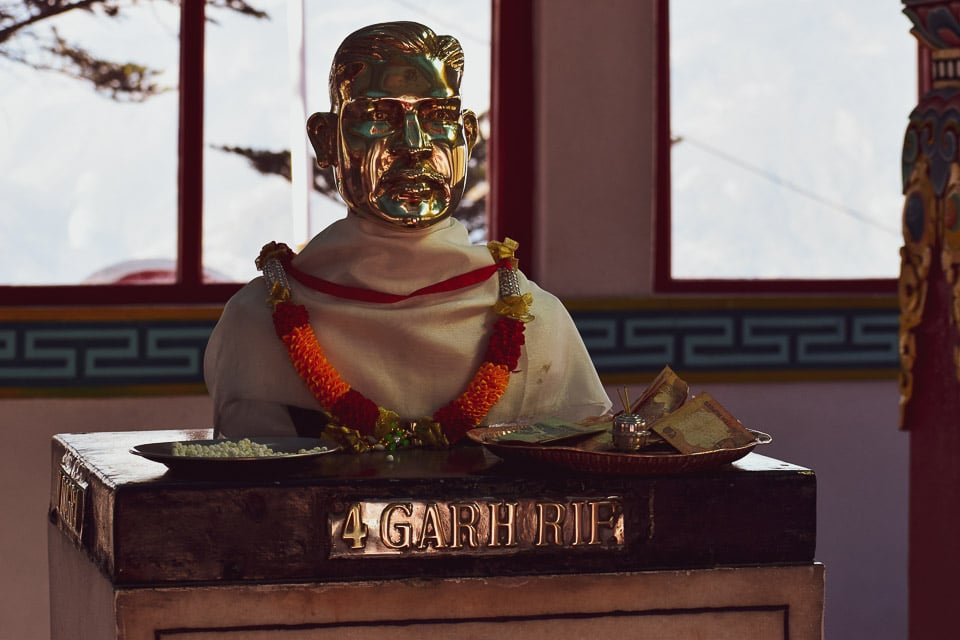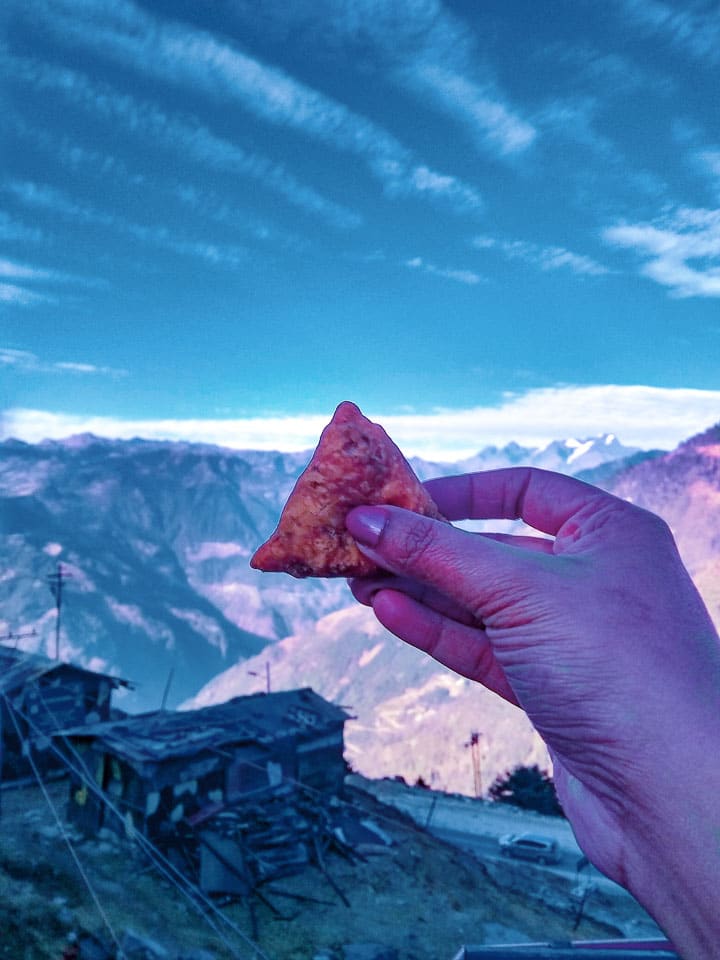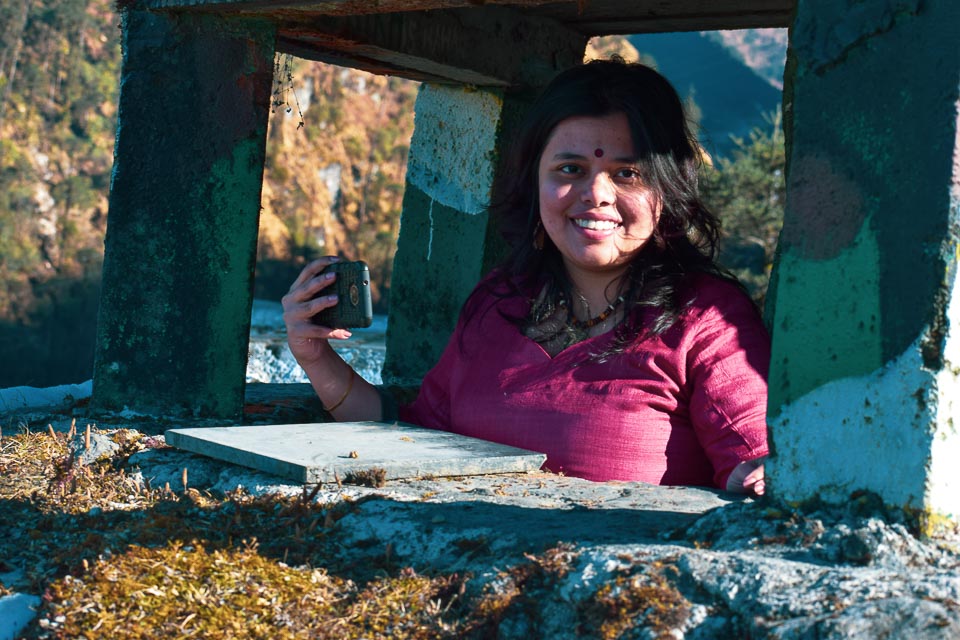 A Sepoy of Indian Armed forces, Jashwant Singh Rawant breathed his last resisting the Chinese advancement in the mountains. He held the fort against enemy attack for several days, helped by a couple of local women (Nura and Sela, who are immortal in naming the lakes and the waterfalls of the surrounding area).
Legends say, his spirit looms large in the mountains and presides over the officers deployed. "He even slaps them if they fall asleep!" Told a guide! Amused at the humane connection between a deceased soldier, I tried to picture how gallant it would have been to be there, defending against all the odds, with meagre armour supply.
The adjacent museum and bunkers will show you a few things used by him. There is a quick snacking joint and a washroom (which remains the cleanest of all I have used in the whole of the country. Brilliant work there!)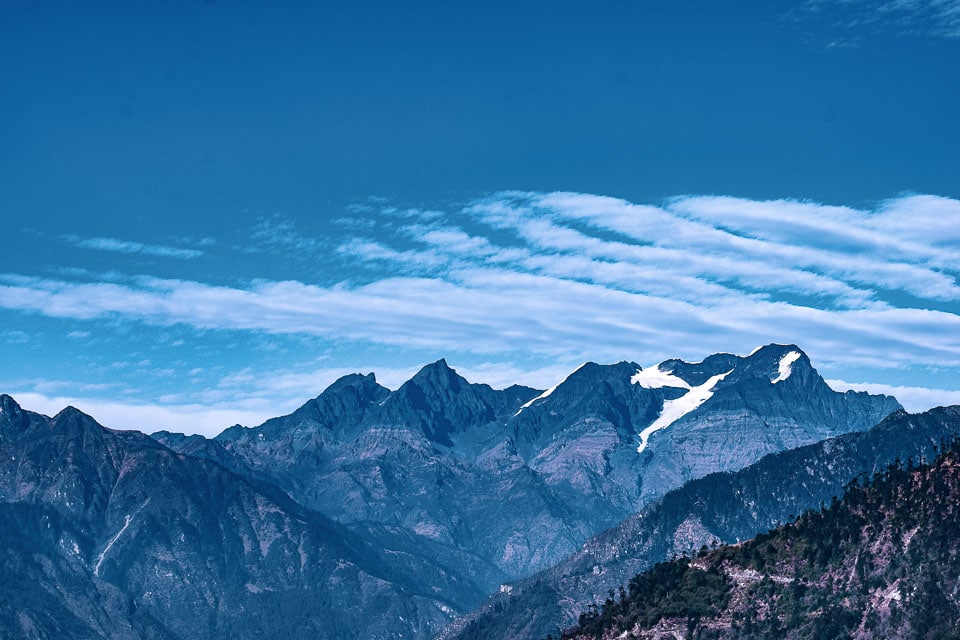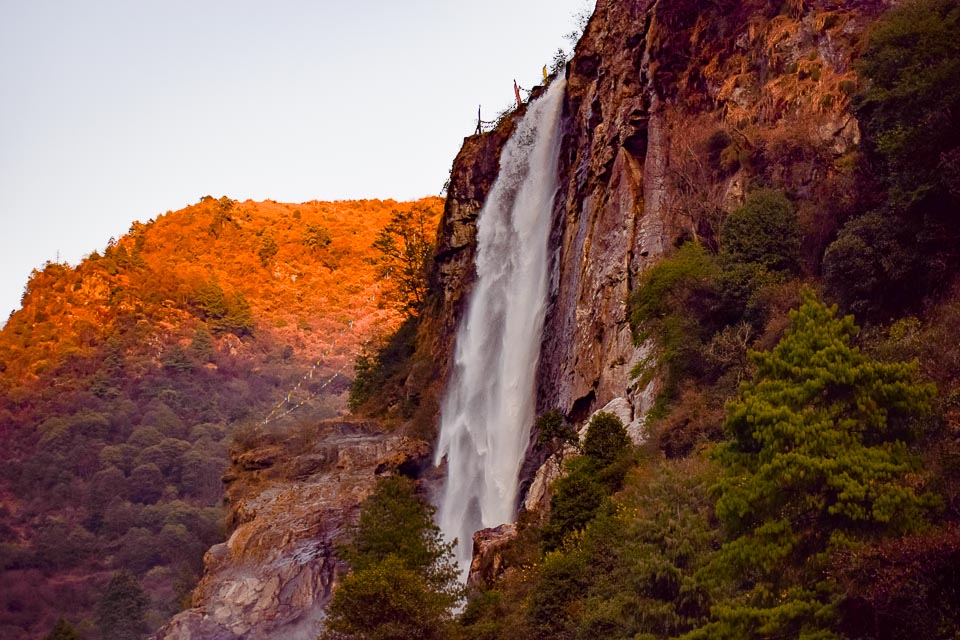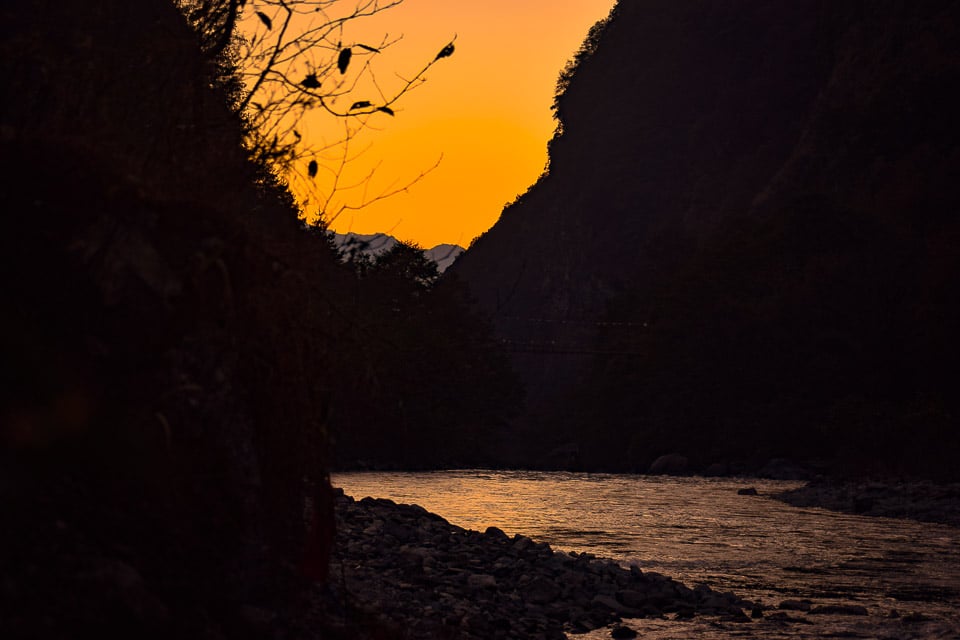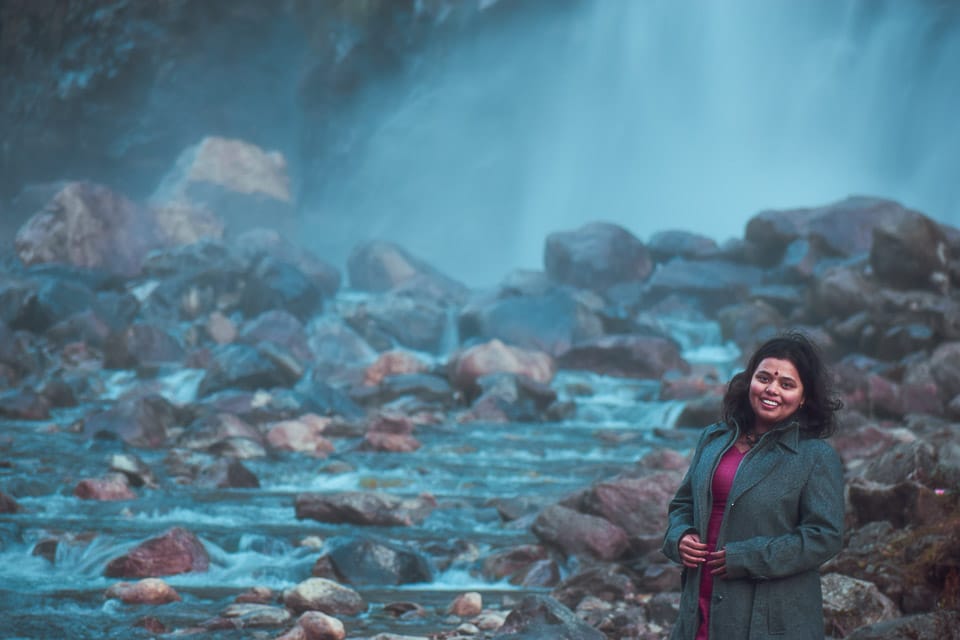 We thought we were heading out for Tawang next, but Anirul, the driver told us he would stop by a beautiful waterfall on the condition we would hurry up!
We agreed and boy oh boy, we reached the banks of Nuranang Waterfall (also known as Jang Waterfall). Home to a small hydel power plant, Nuranang Falls is where Nura river comes to meet Tawang Chu (chu is river in local language).
The song Tanhai from the movie Koyla starring SRK & Madhuri was filmed at this fall. Hardly anyone else knew about this place before that. But what do I know? I was a five years old kid at that time anyway.
A fellow Bengali traveler exclaimed, "Pran ta bhore gelo… My heart is so full" after hiking up to the fall. It is a short hike, not very steep. Even if you do not hike, you can see the fall from a distance. I walked till the river bank. On the other side of which, countless yak gently grazed.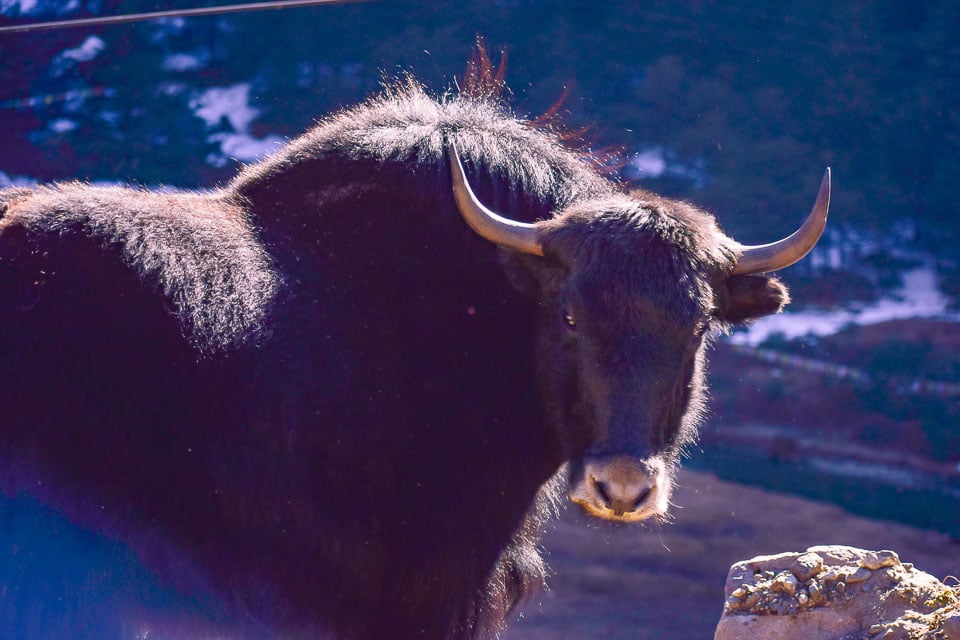 Day 6: A day Exploring Tawang (and essential Stop to Acclimatize)
I can not thank my stars enough to have woken up to bright sunny days all through my stay in Tawang. One privilege, highly coveted among the tourist circuit.
Your body needs a day to acclimatize with the sudden high. I suggest taking your first day in Tawang rather slowly. Rest. Drink loads of water. Take a car for local sightseeing. Refrain from drinking alcohol lest AMS gets the better of your health. It will jeopardize the rest of the trip.
I was keen on learning the exodus of Tibetans from the original land. The Tawang monastery, the largest Buddhist monastery in India, safeguards and exhibits plethora of information of the local heritage like a premier institute does with élan. Tawang Monastery is believed to be the largest in the world, after that of Potala Palace, Lhasa.
We started the day from the door of the Tawang monastery. We took time to speak to the young monks, clad in blood marron robes. We wandered inside the profound prayer hall at the center of which Maitreya Buddha sits in the state of Nirvana. This is where the morning prayer ceremony takes place. You can attend as an onlooker on certain days of the week.
The monastery had monk hostels, and a museum adjacent, exhibiting remnants of history and political ties with Indian nation state. Posters of the 14th Dalai Lama are on display everywhere.
The monastery courtyard was being used as a drying place of few crops. A few hens roamed around fearlessly. A fat cat sat on the rooftop next, with closed eyes. A few monks basked under the sun. The sun shone bright for a brief period. Everyone wanted to make the best of it.
At the prayer room of the tawang monastery, we lit a lamp filled with yak butter.
We learnt about a nunnery located closeby, Ani Gompha. I have been to distant parts of Southeast Asia and Ladakh, but never could spot a Buddhist nun except for Tawang. S was hesitant ,if he would be allowed, But they allowed him to enter, probably seeing me as the accompanying traveler.
The Nunnery is located amid a small settlement, which seemed to me like a residential area. A monetary stood erect, where a nun, very young in age, sat with a book in hand and chanted. She looked at us and engaged in a conversation soon after. She asked for my number, and wanted to call us on Wednesday as she would make a trip to the town.
After a brief visit to one of the cafes at the Tawang town, we proceeded towards the light and sound show at the war memorial. The show lasts for 30 minutes, but be sure to reach soon to get a place in the front row. The open air show ends with the sun going down and wind bursting in. Take layers to cover up well. Mountain wind can be lethal for the uninitiated.
Oh, in between all these, do not forget to ask you hotel to arrange for the Bum La permit for next day.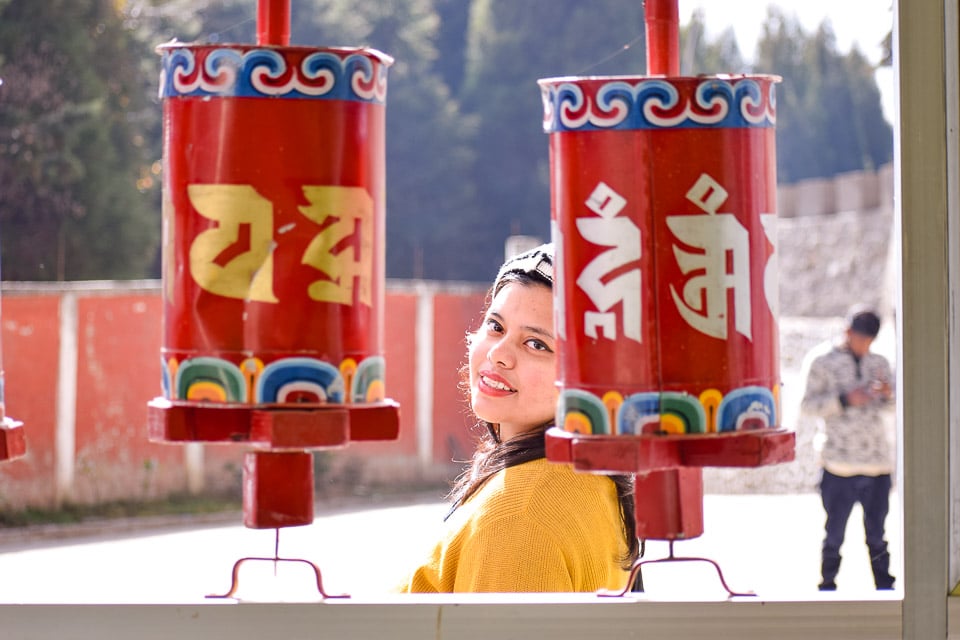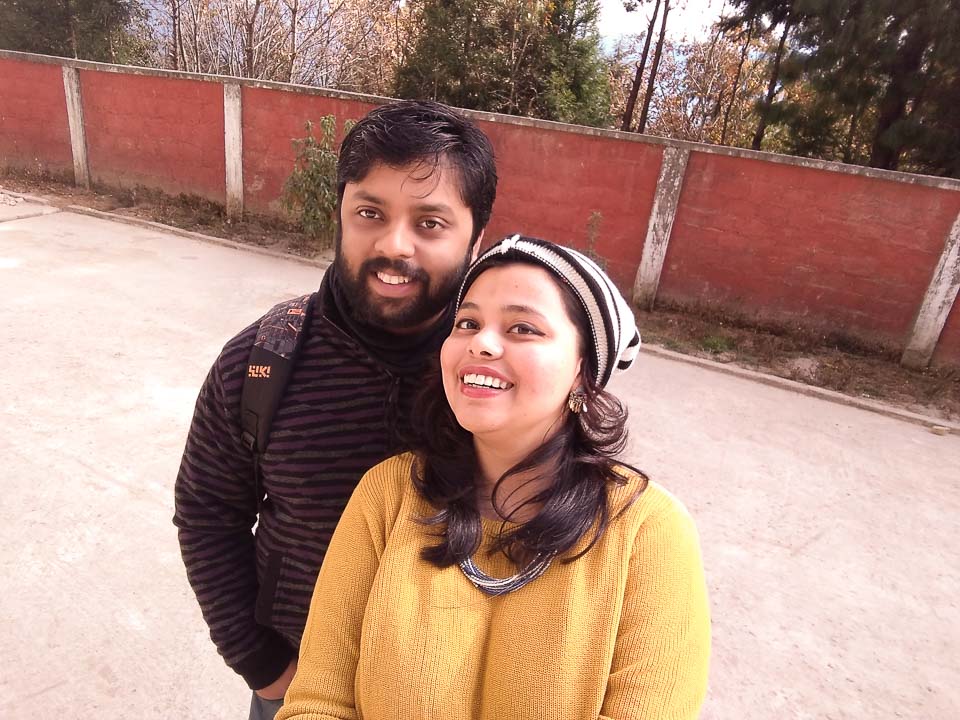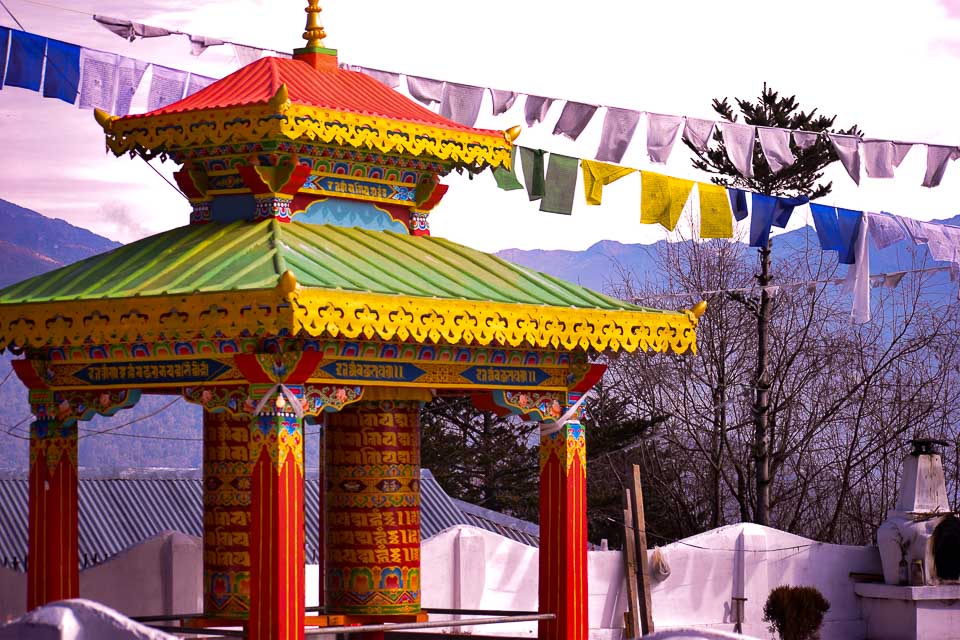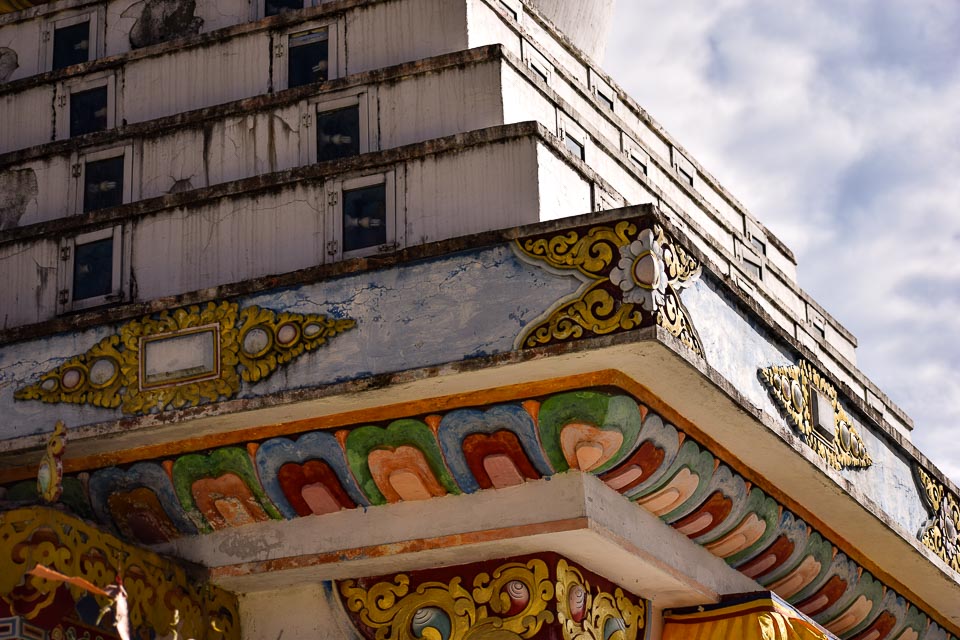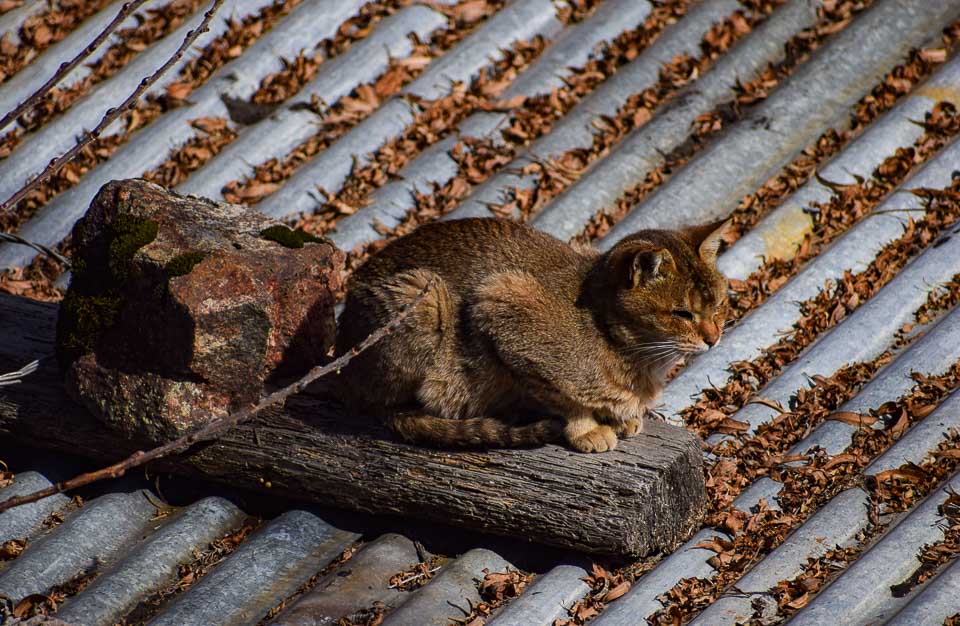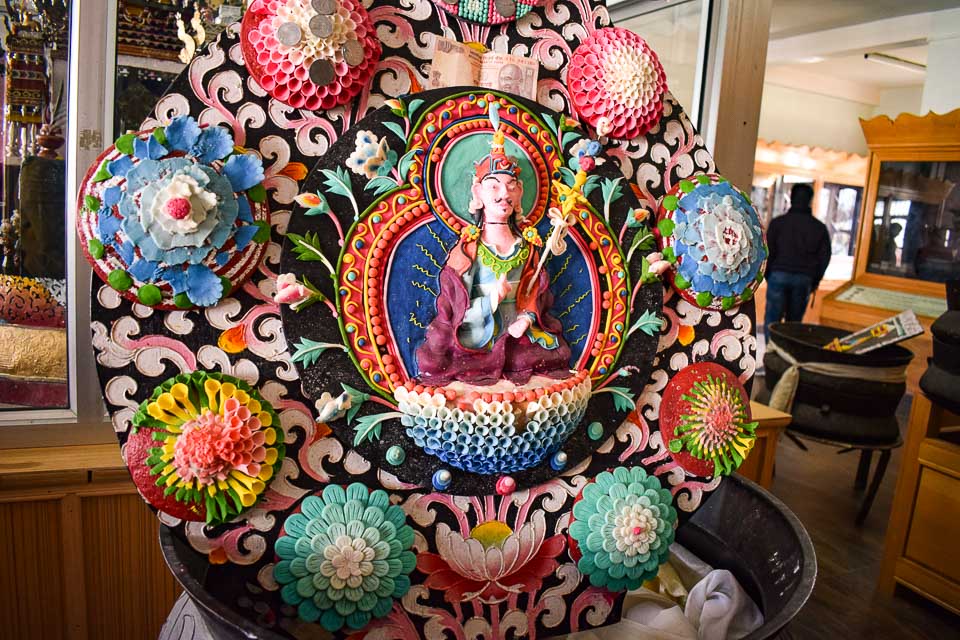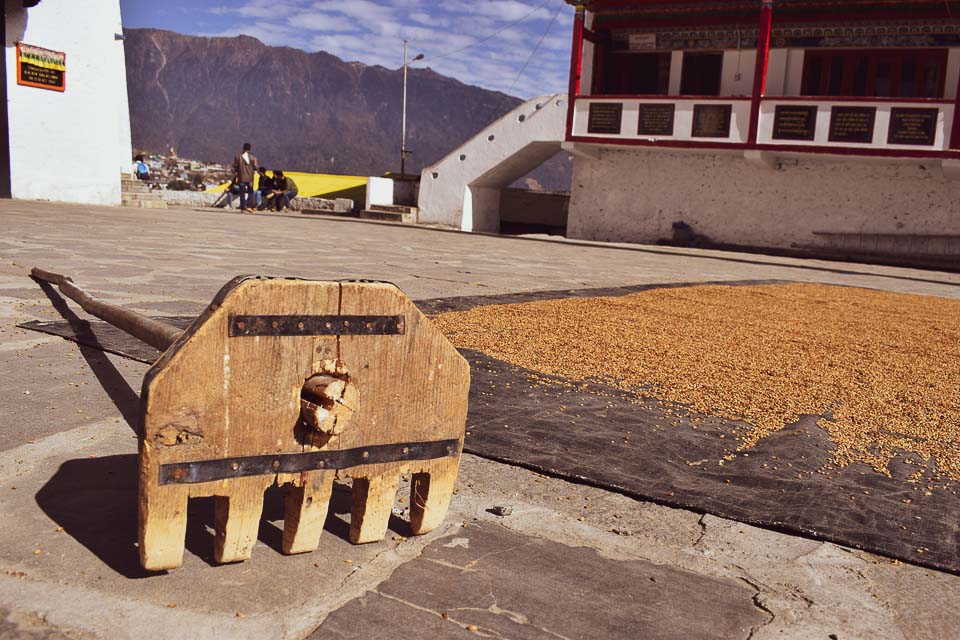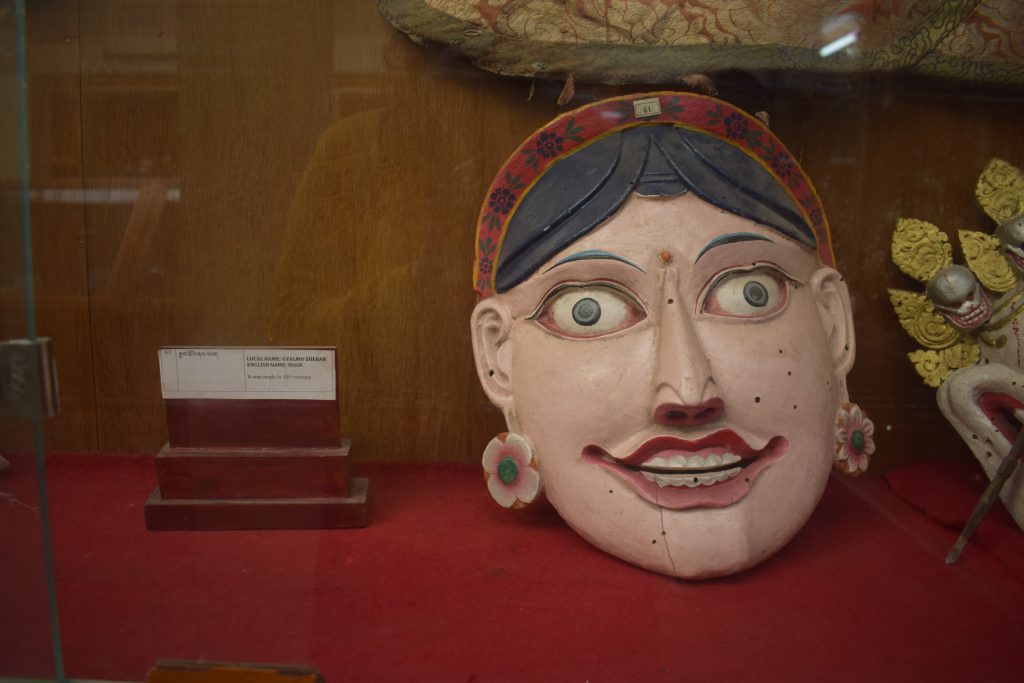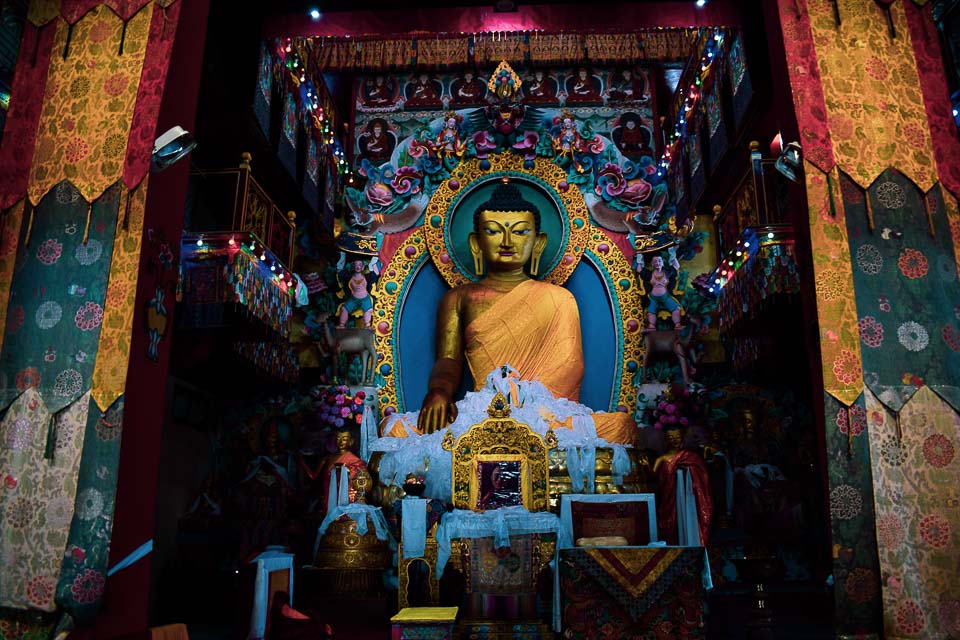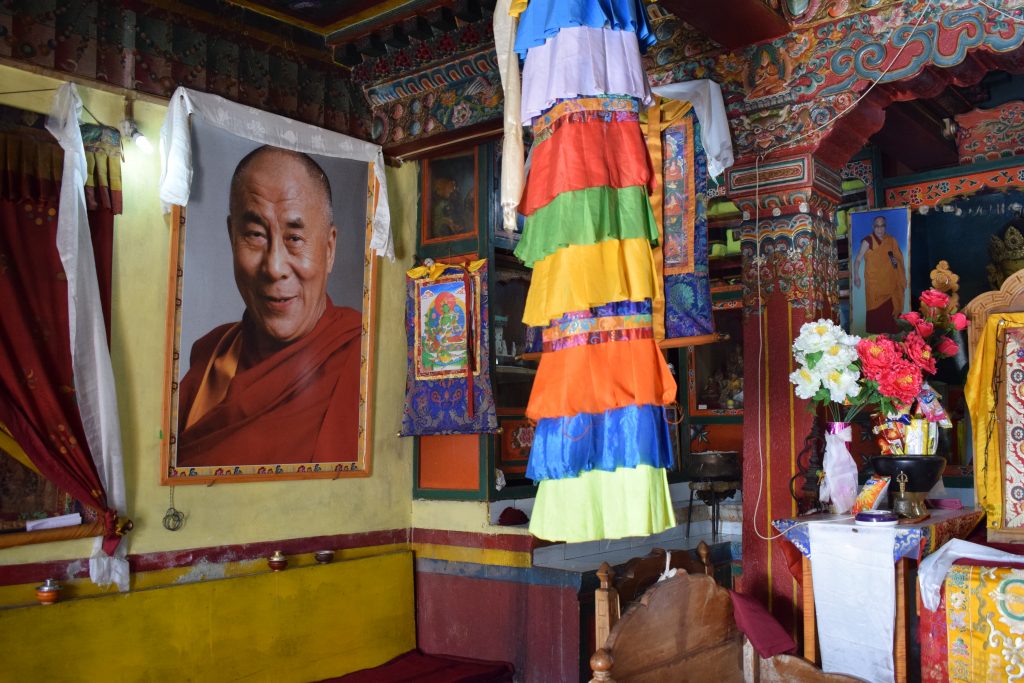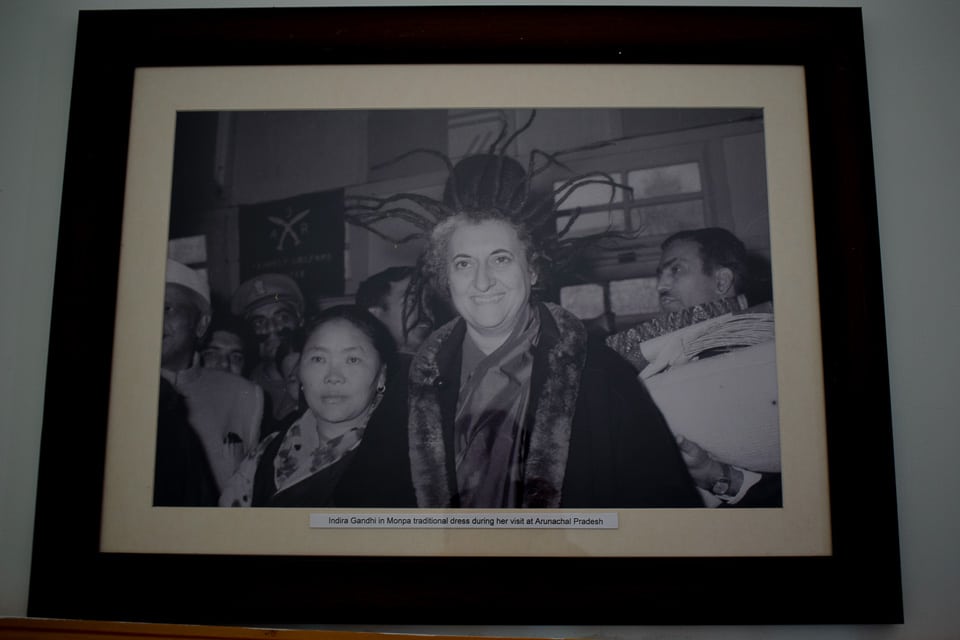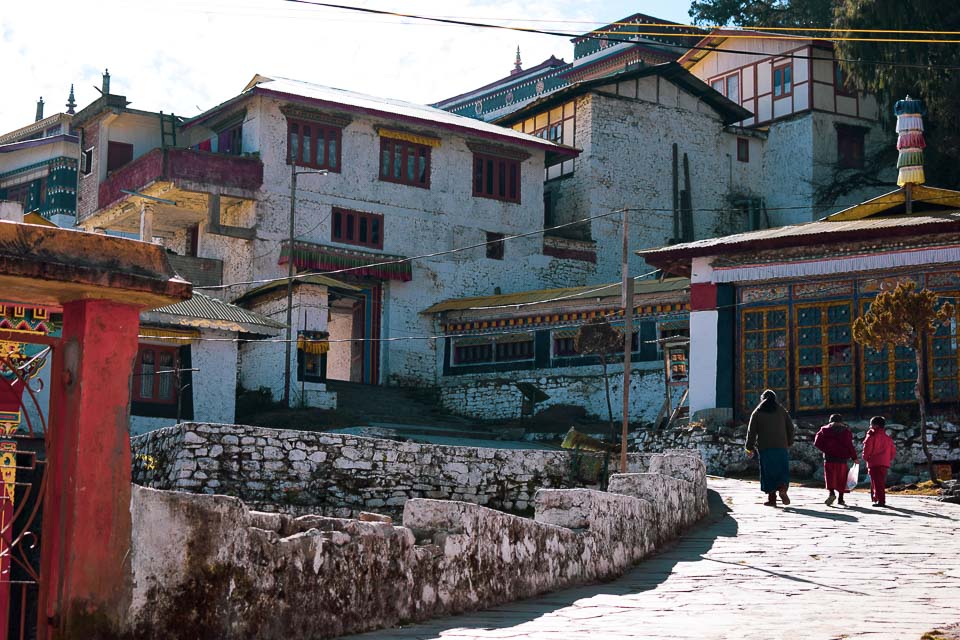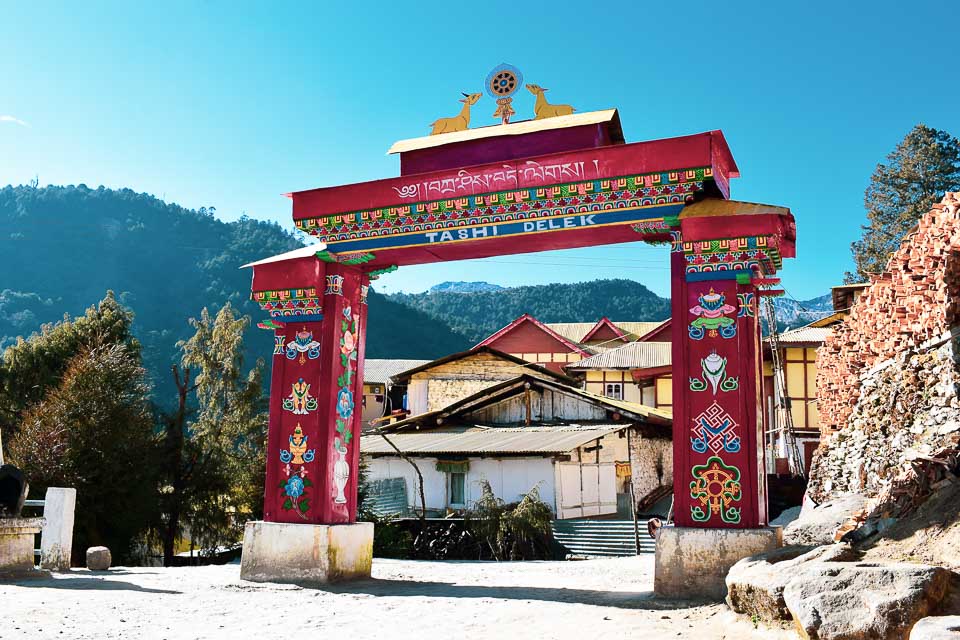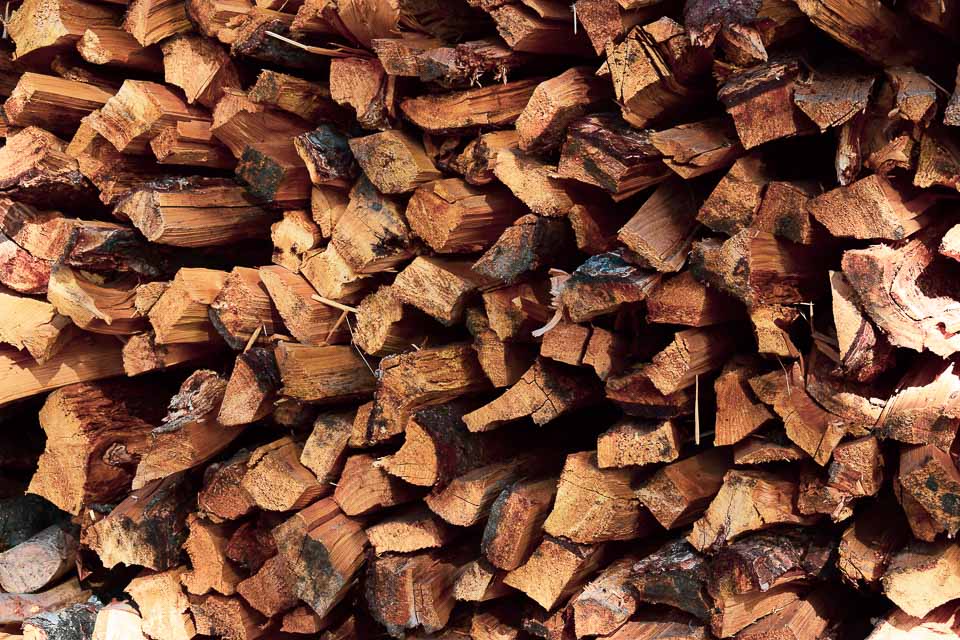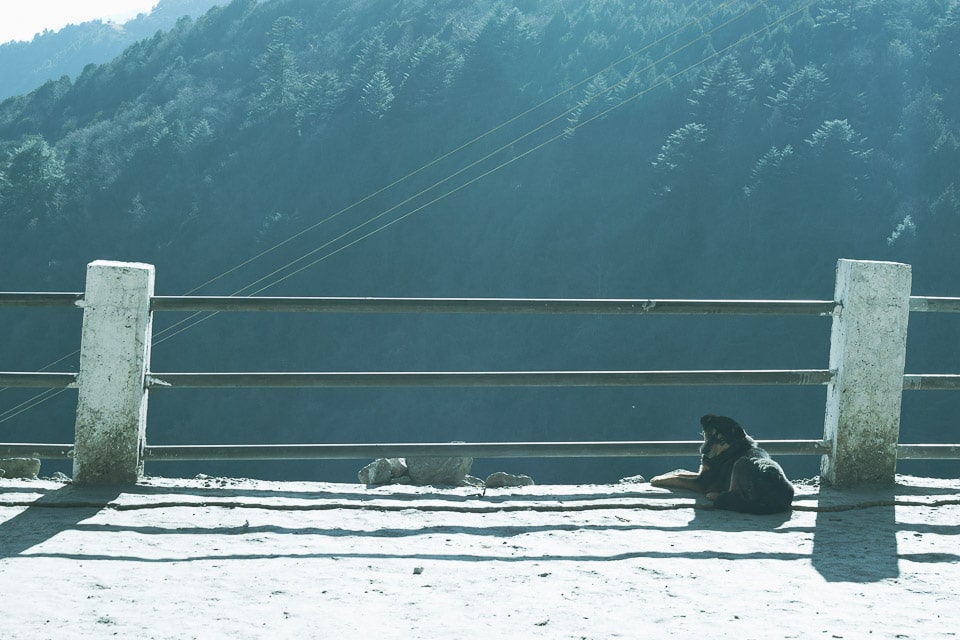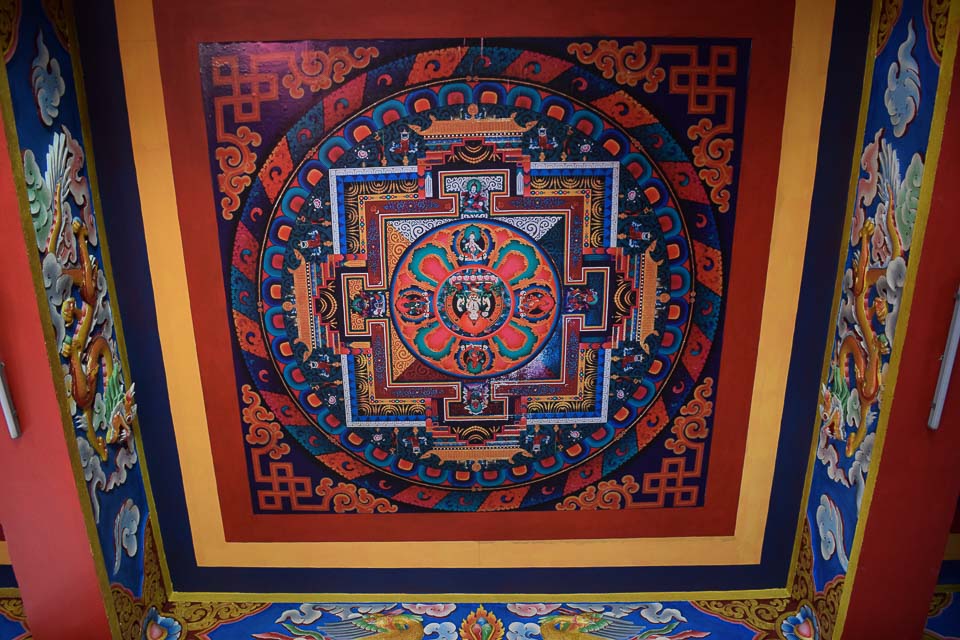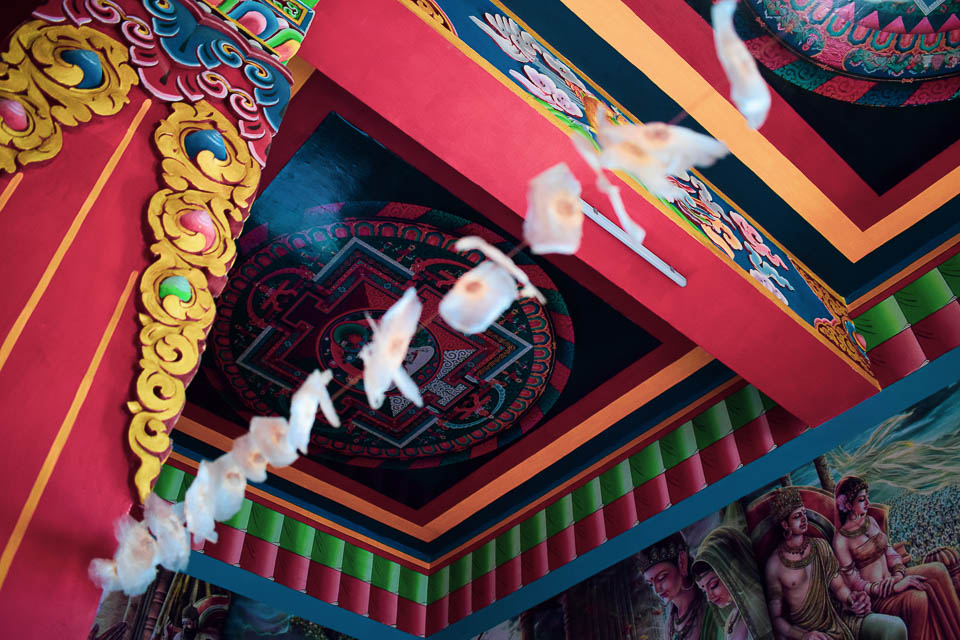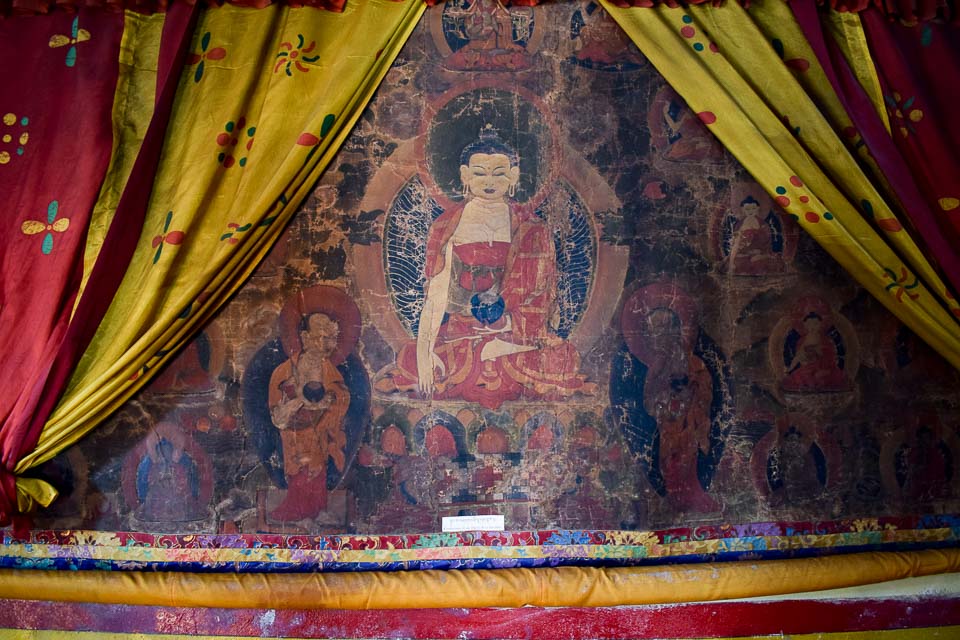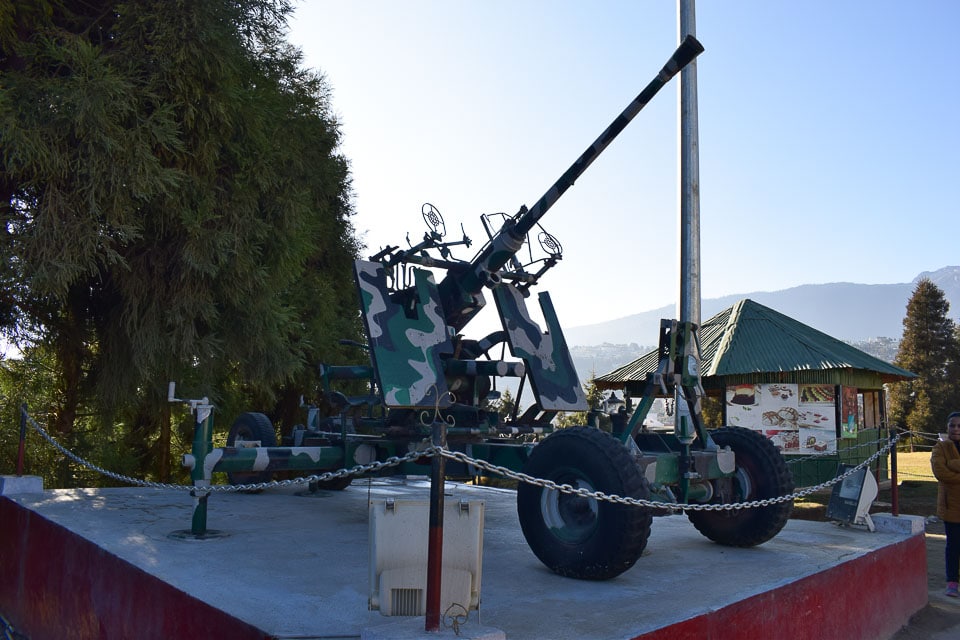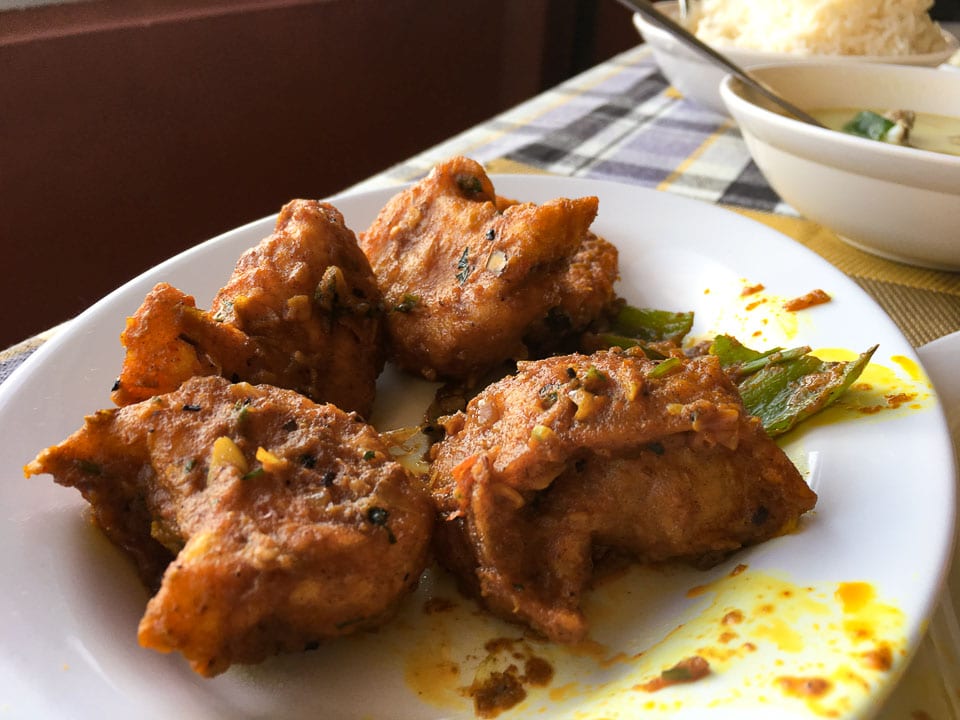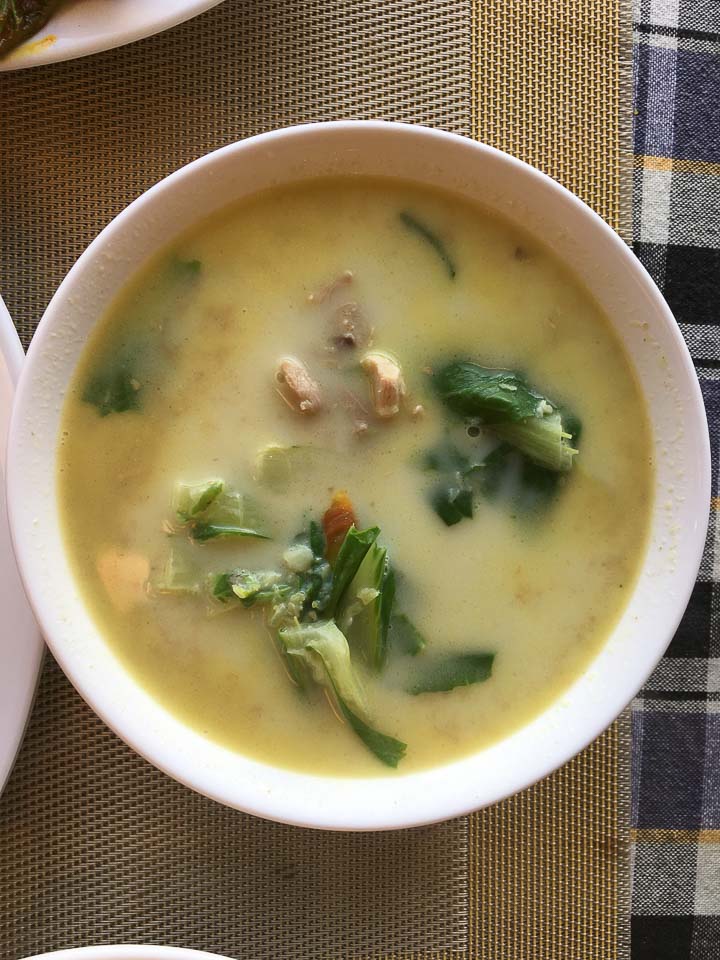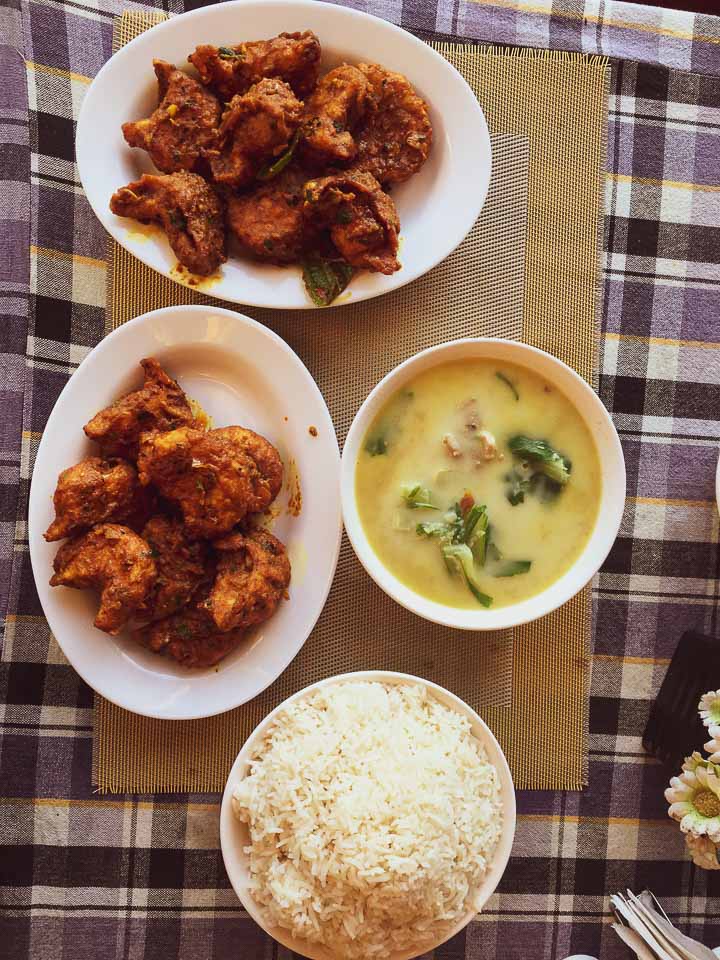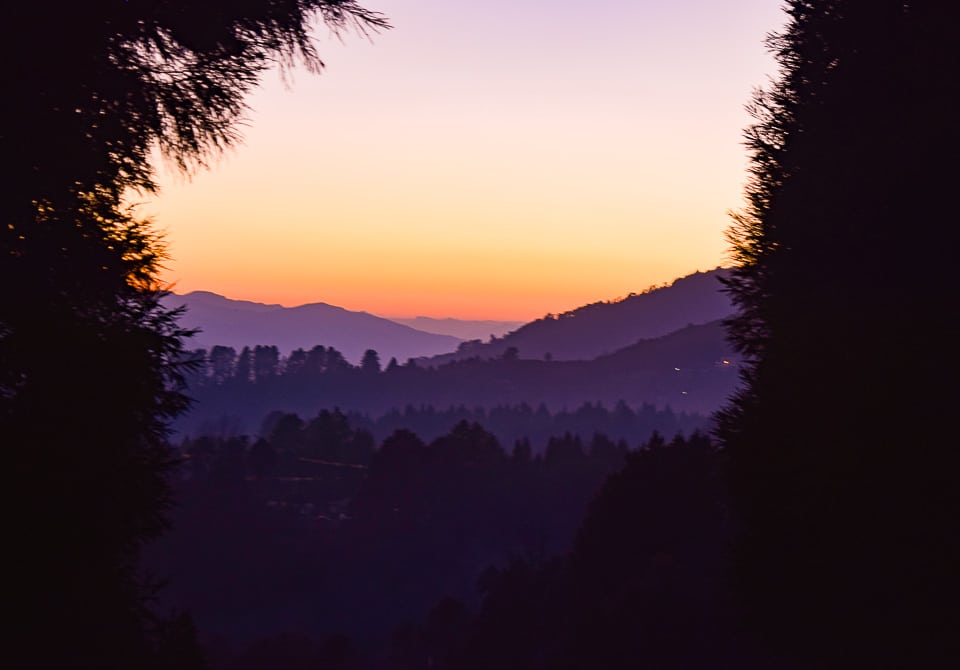 Day 7: Visit to Bum La Pass, Tawang
With thin air and distant peaks, Tawang poses an imminent risk for those with weak lung capacity. Think twice before heading out to Bum La if those conditions persist. Bum La is located at an elevation of 16000 feet. Google map will show you a meagre distance of 35 KM but that can turn invisible for mere mortals.
However, you can make it to Bum la pass, you will talk about it forever, like I am doing now!
If at all, Bum La turns down beyond possibility, head out to Zemithang. It is a secluded valley bordering Bhutan. The drive to Zemithang is a scenic escapade amid dense lush forest and remains unknown to the greater population. Zemithang is home to the gold studded 12th century monastery of Gorsam Chorten, which opens its doors to devotees once in 12 years!
Now coming back to Bum la, let me begin with enough (and more) emphasis on starting early. Early in Arunachal is not your regular early. This is the easternmost part of the country. 5 am in the morning and you have a valley awashed with sun rays.
So, start early.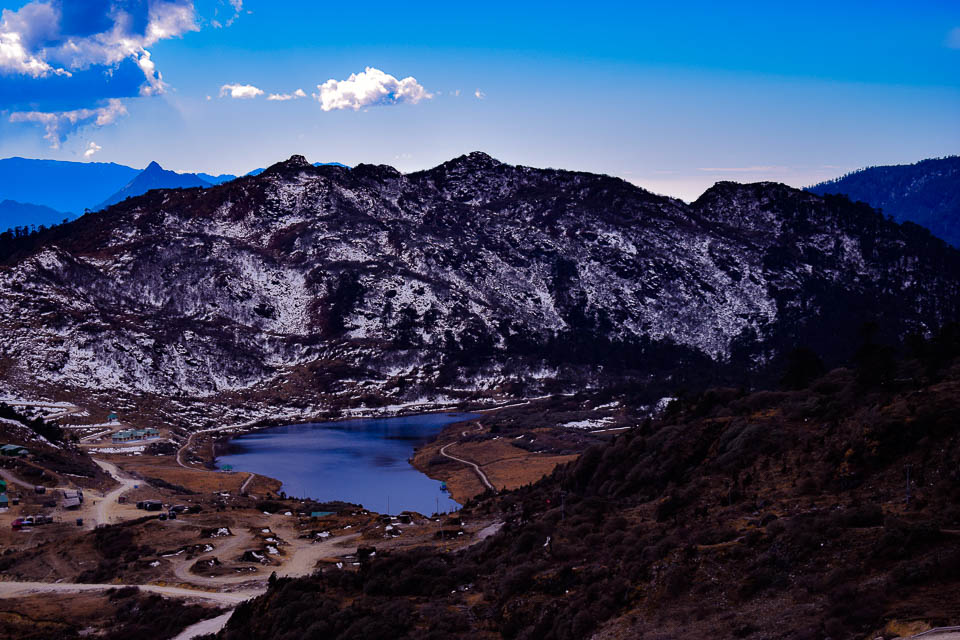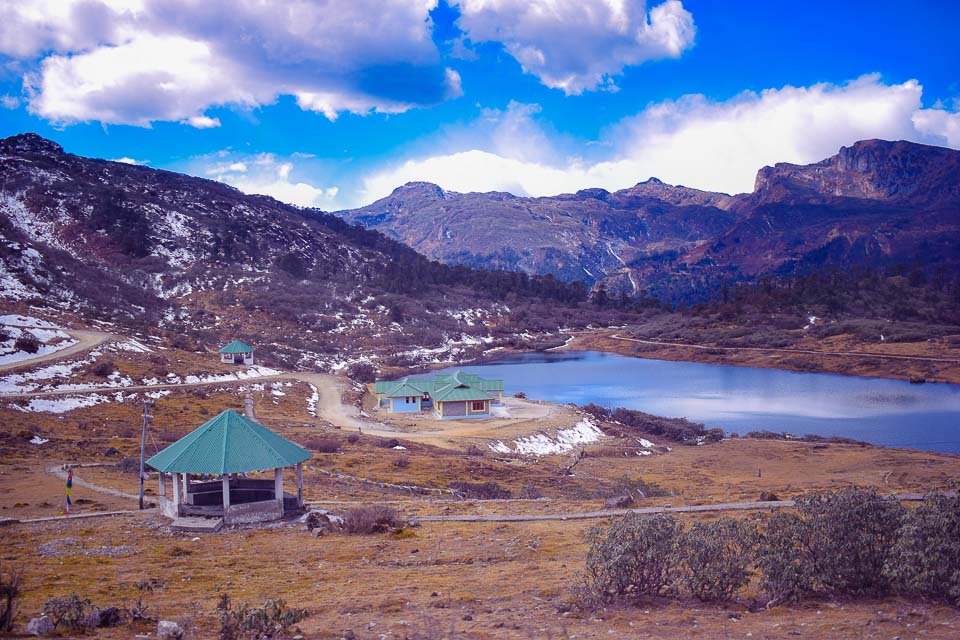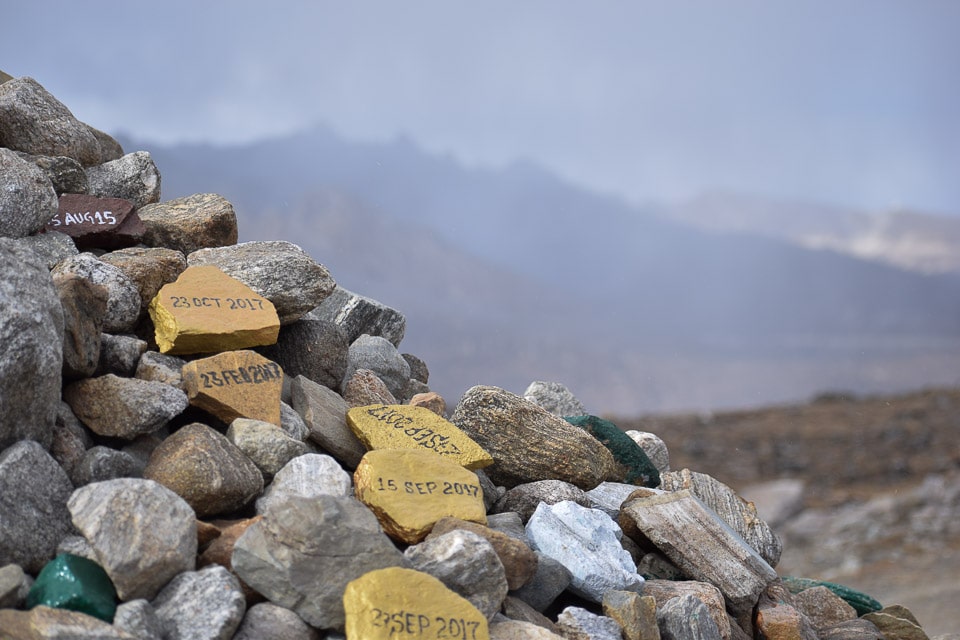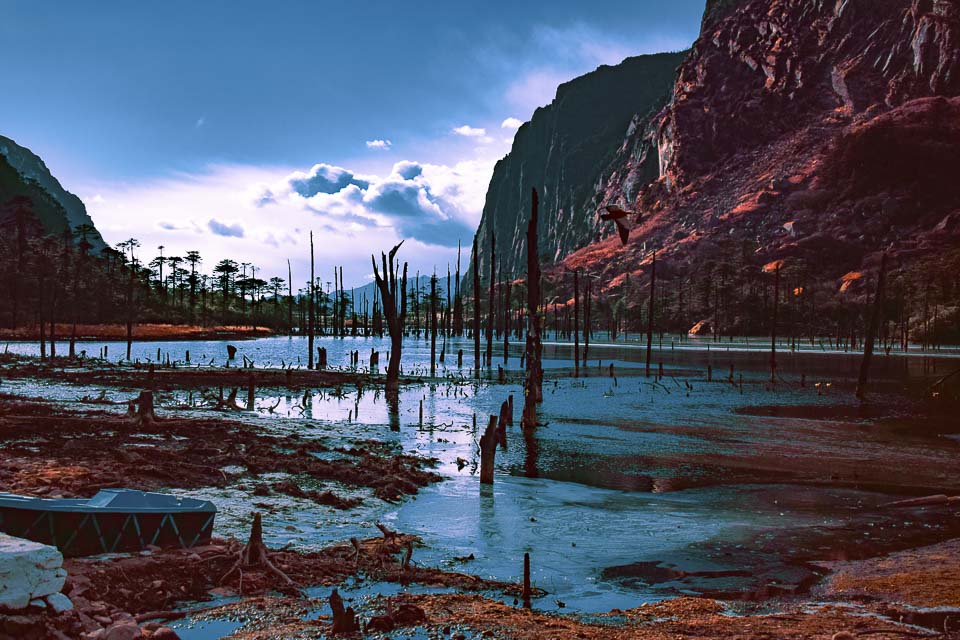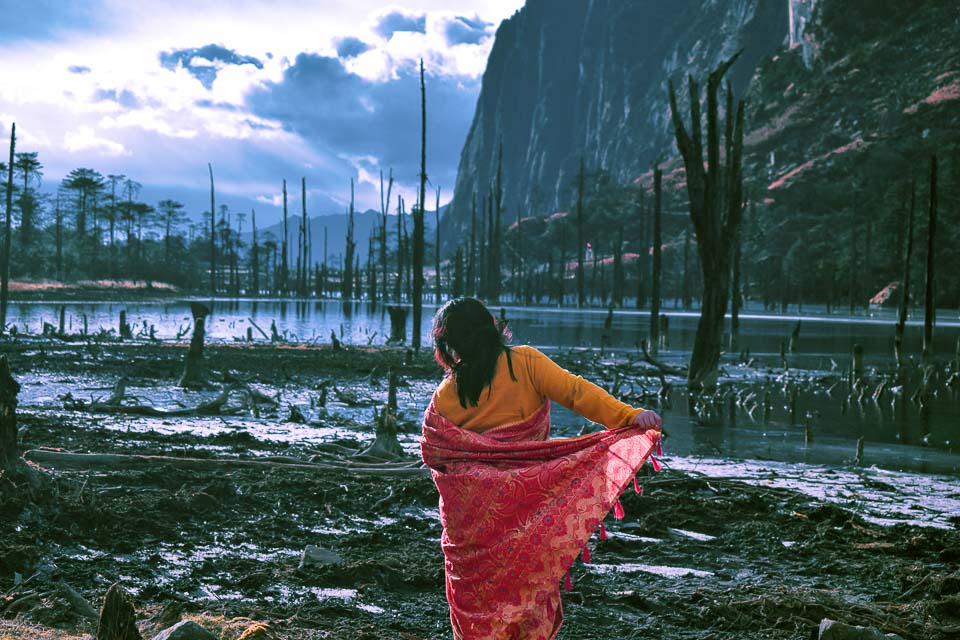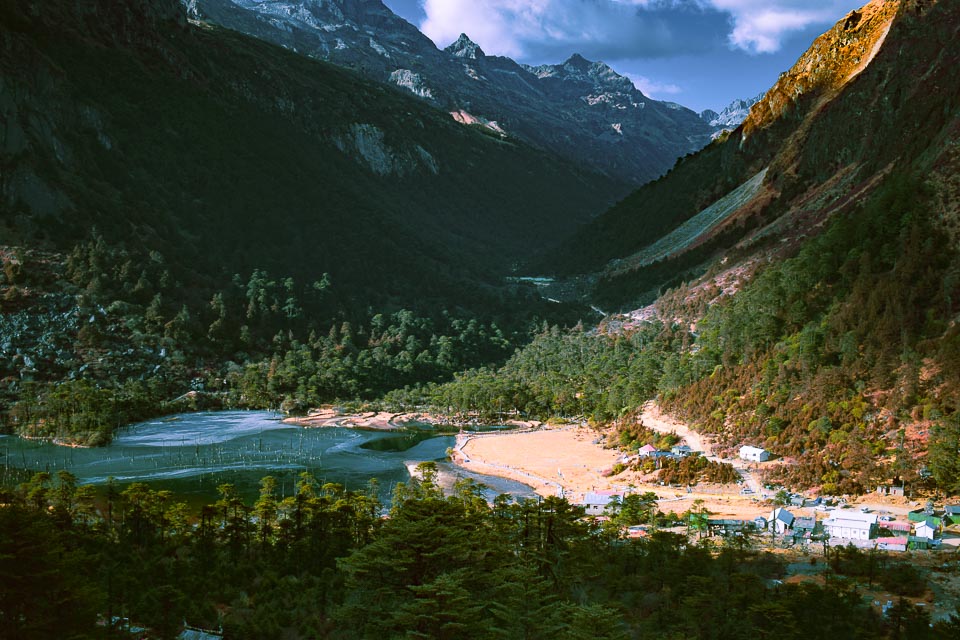 We thought it would be fine if we start by 8 am. Then the sumo we had hired, had a flat tire. He asked us to wait. I panicked and called and called a few more times. The driver came, picked us up, stopped the car by a chicken shop and got into fixing his tier. My anxiety shot up sky-high but I looked at the Buddha statue of Tawang visible at a distance and took a few deep breaths. Sometimes, it is okay to trust destiny. There, my Indic heart listens.
We have a saying in Tibet: If a problem can be solved there is no use worrying about it. If it can't be solved, worrying will do no good."

― Heinrich Harrer, Seven Years in Tibet
We started for Bum la by 11 am. While ascending we saw the other tourist cars start descending.
We drove directly towards the India-China border, also touted as the Maitreestall, the friendship zone. As a civilian, you are unlikely to be able to cross this point. This is also the highest point I have ever ascended in my life. The peaks at a distance looked like my neighbors. It started to snow and we scrambled inside the Tata Sumo to descend down.
Bum la Pass is an arduous road. Men and women (with very small children on shoulder) were at work to widen the road, so troops moved at ease. I tried to speak to some of them, but Hindi was not a common tongue and English is the language of aliens here. With a darker skin tone and longer nose, they looked very different than the Monpas.
I recall 6 of the sacred glacial lakes on the way to Bum la. All of them were covered with a thick sheet of ice, and looked menacing.
We stopped at the Madhuri lake, and were the last to leave as the Sun started to pack up for the way. Also known as the Sungester Lake, Madhuri lake was resultant of a massive earthquake. The erect branches looked a lot like Periyar lake of Thekkady, Kerala.
At Bum la, you should also make a pit stop at the PTSO lake, and many other but we rushed down the winding road (how am I alive?) to race with time. that story will wait. But remember, start early to visit Bum la. There will be other tourists, but I am assuming your life is dearer than offbeat places, no?
Day 8: Start the Descend from Tawang, Stop at Bomdila
Distance between Tawang and Bomdila: 180 km (6 hours)
The last day at Tawang, we had started to ascend. The night before, I had a mild attack of AMS. It is Bum La that cast her spell if I can reason it correctly. Nonetheless, I am glad I did it and was finally going down the next day.
On the way we stopped at Sela. The ice sheets had turned into sheet blankets of white snow. Who would know this is actually a lake and not another meadow? I could not spot any yak nearby.
In a few weeks time, I read in the newspaper, Tawang was cut off from the mainland with incessant snowfall.
Bomdila was a populous town compared to other stops we made on the road. There is a monastery, a craft center and ethnographic museum. I remember walking by the Bomdila market and spotting a high school. Children practiced football at that ground, under a starry starry night. A wall graffiti read, "Children by choice not by chance!". It read so much better than the usual population control slogan of India, "Hum Do Hamare Do… we two our two!"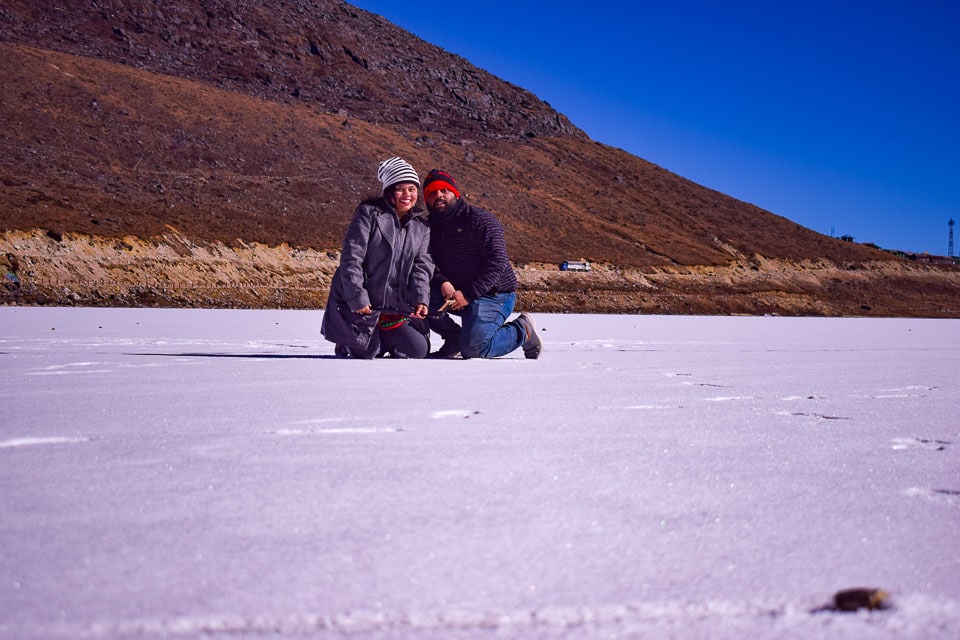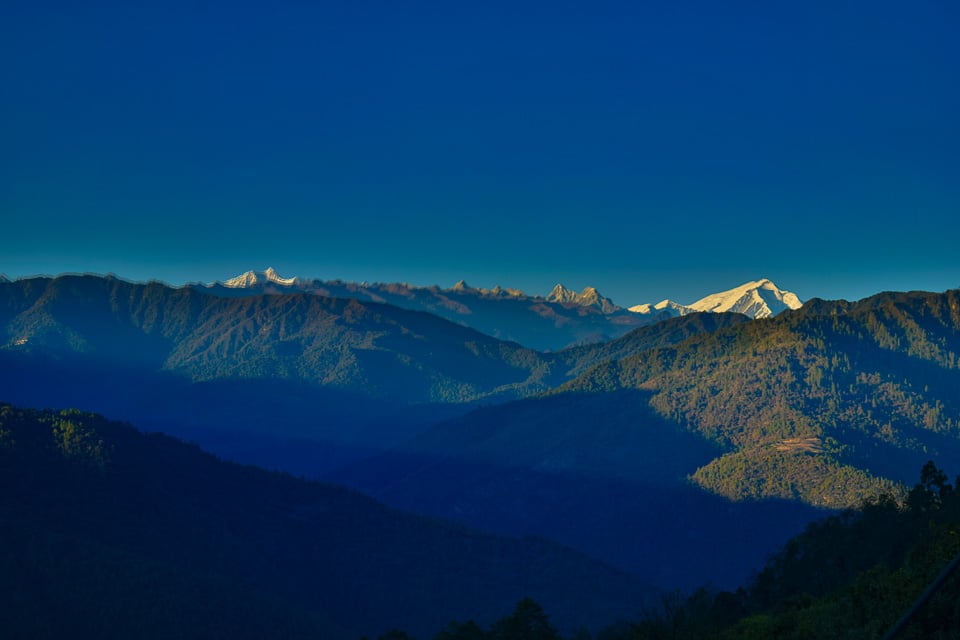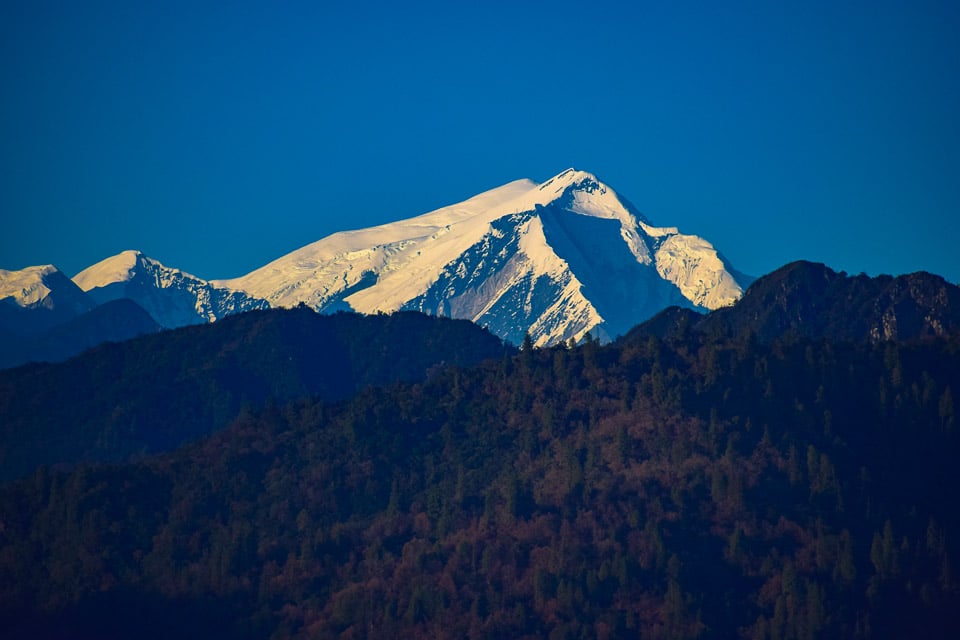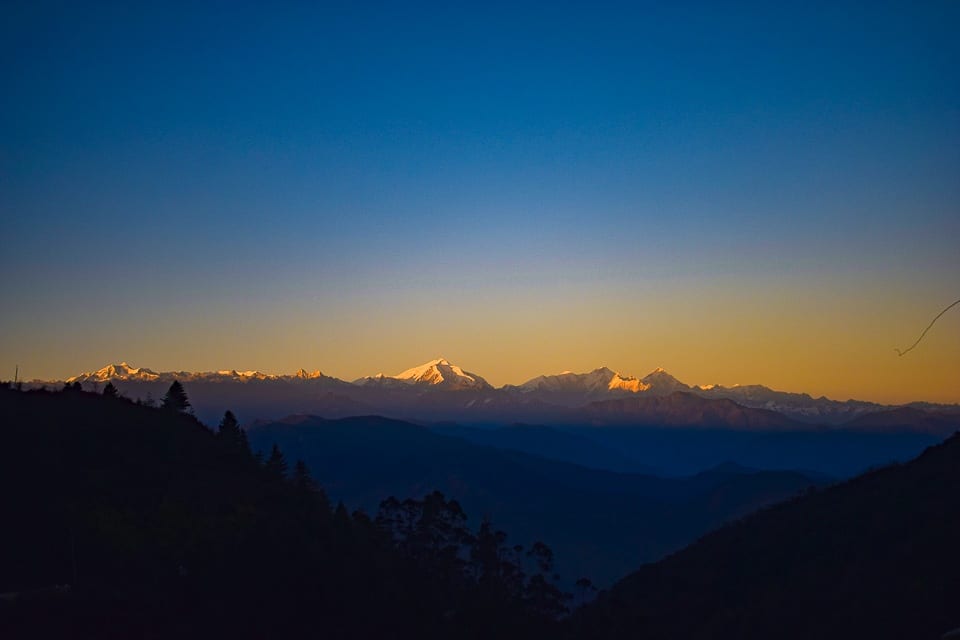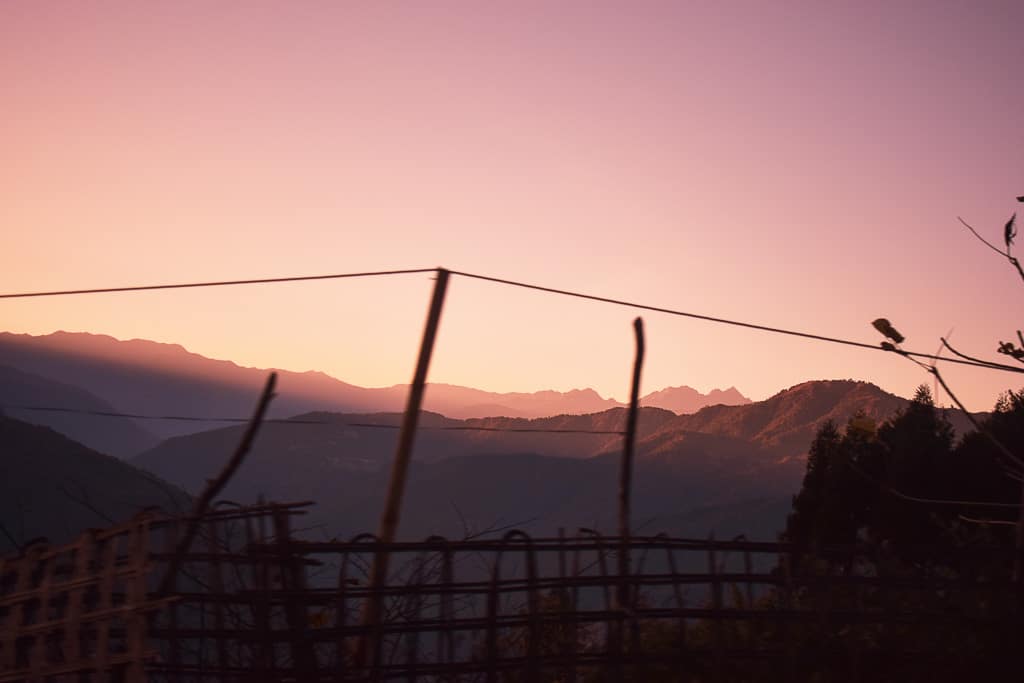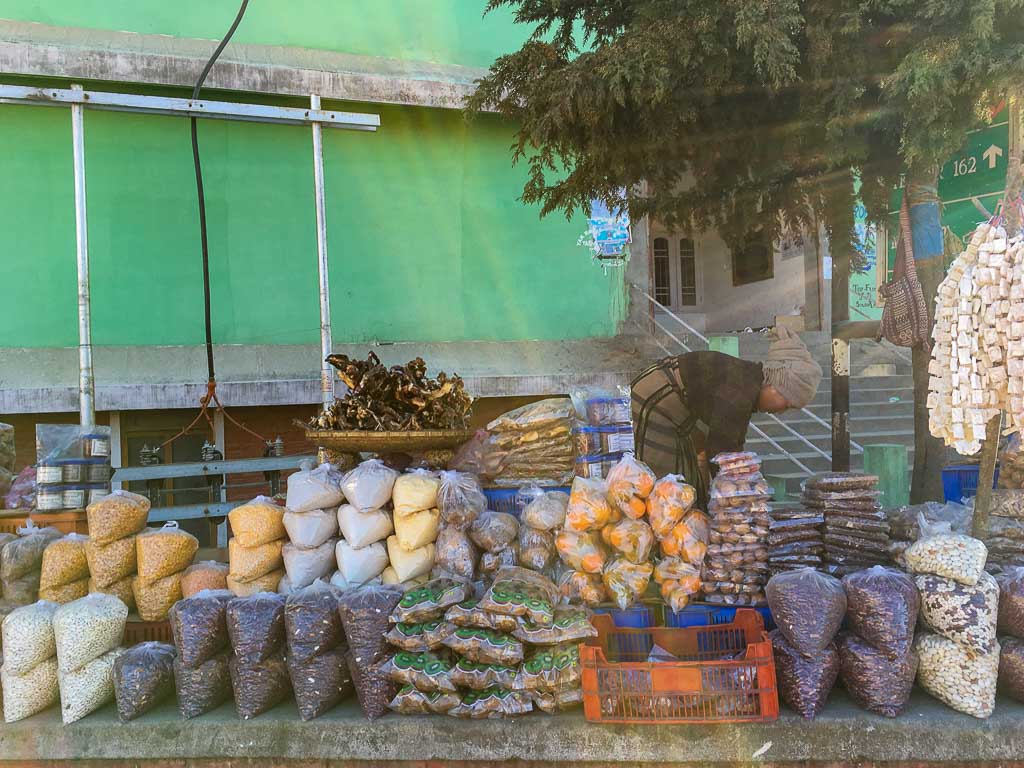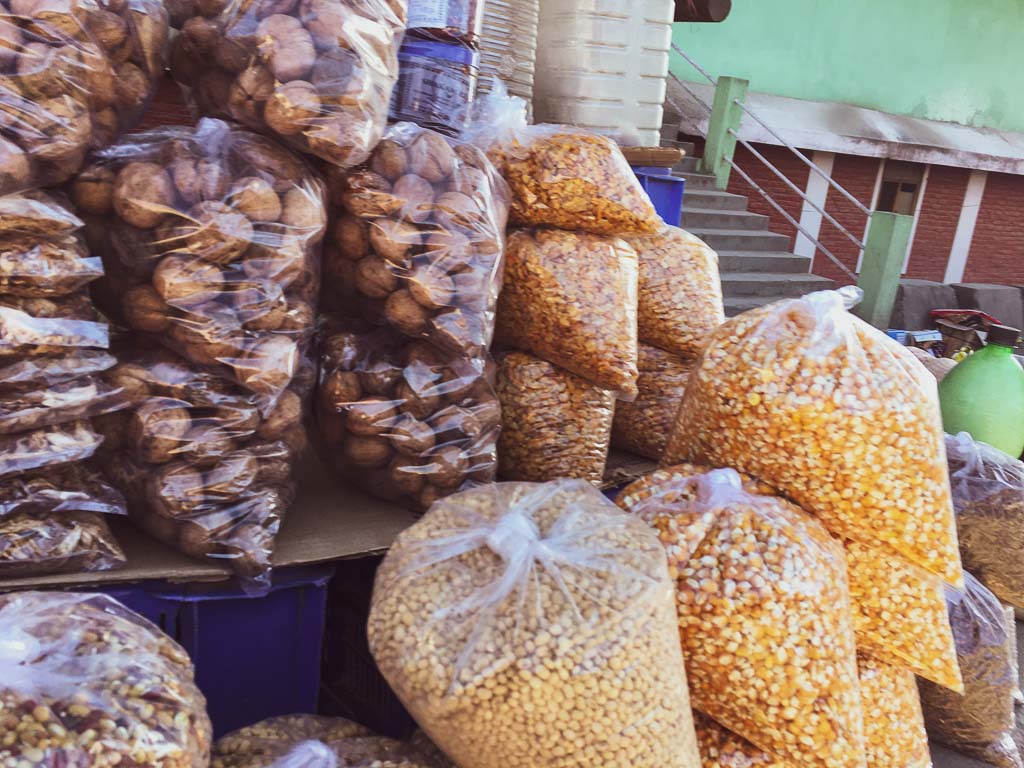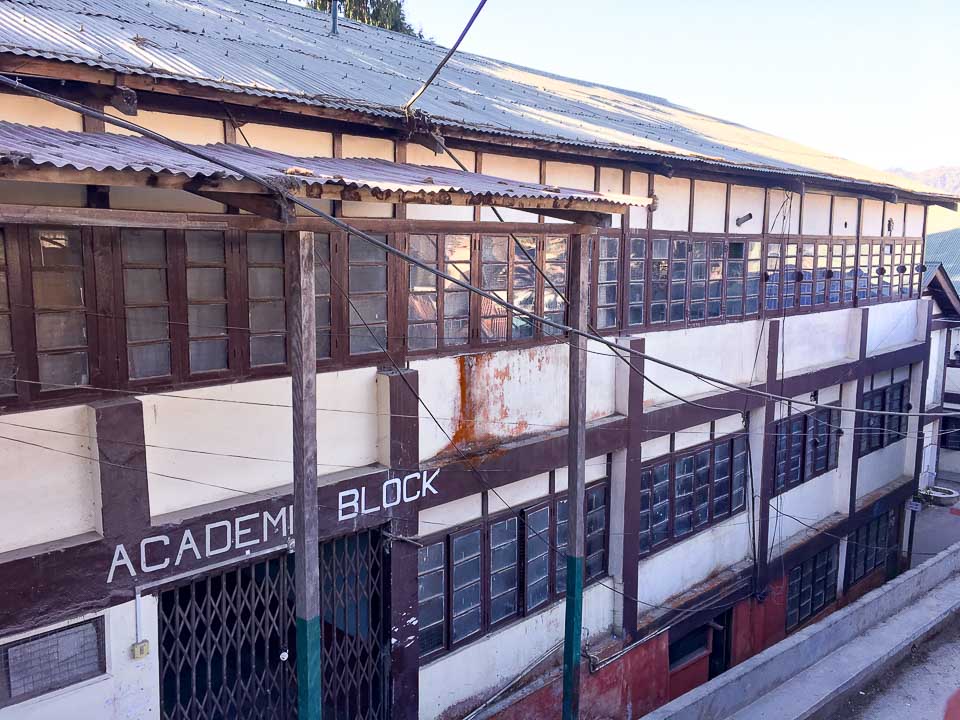 Day 9: Reach Guwahati at the dark of the night
Distance between Bomdila to Guwahati: 270 km (8 hours)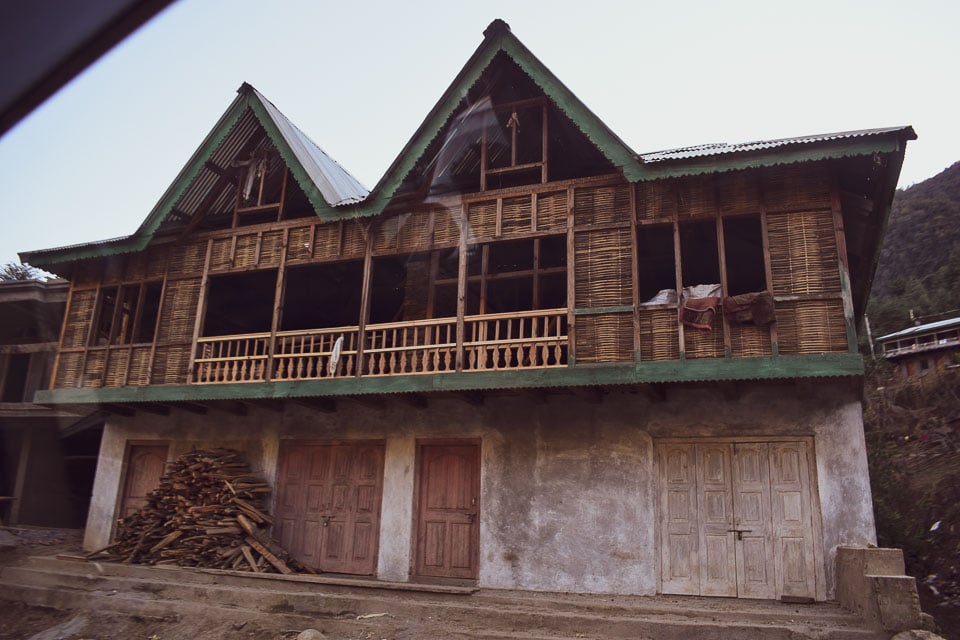 From Bomdila, the downward hill drive to Guwahati is a rather melancholic experience. You finally realise you have to bid adieu to the last Shangrila of the Himalayas, the land of celestial beauty and turn to the mundane drudgery of life. The snow capped peaks leave the last residue of glamor on the dome of sky. Sparse population becomes redundant. The lost network connection finds a way back as smartphones start to chime in with new life.
On the way back, we met an armed forces troop. The Man was posted in Kashmir. On his advance to the North eastern frontier, he wanted to know how cold would be Bum La. A young man in the 30s from Delhi.
We also came across a rural settlement, where a tribal woman was weaving a skirt. It took anywhere between 7 days to 10 days to finish one. She was not going to sell it. S was looking for a washroom and the son took him inside the house. They asked us to join for lunch, but we had a long way to go and had to refuse the offer.
At the end, all that remains is kindness.
We reached Guwahati by 8 pm. The massive Brahmaputra was there, unchallenged. So was the fiery orange sun. The day's travel worn us out and we started for the next destination (Shillong) the next day. Besides, we could not trust the treacherous roads to facilitate another timely onwards journey.
Day 10: Leave Guwahati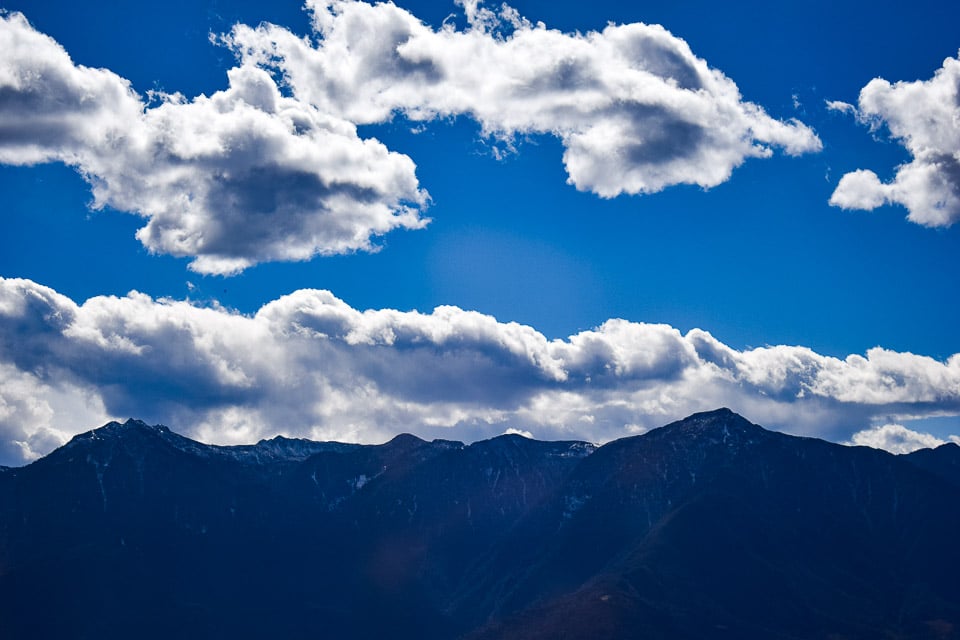 On day 10, you can leave Guwahati and start a new journey. We started for Meghalaya. The Himalayas had ceded to the Khasi-Jayanti hills of Khasi and Garo dwellers. the Buddhist monasteries are replaced with countless Jesus Christ's altars. I will write about that experience soon.
Best Time to Visit Tawang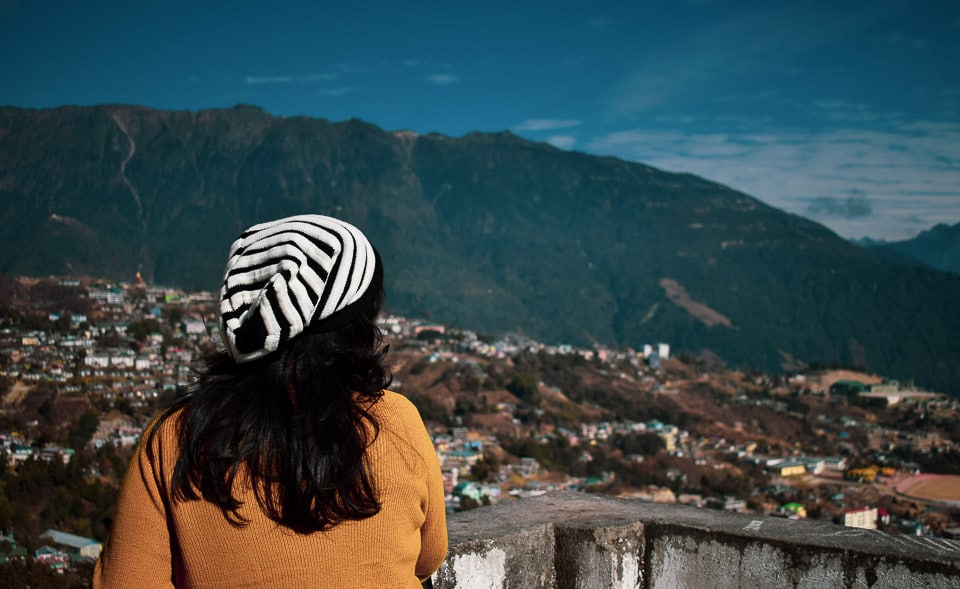 Mountains are an old whimsical lass, having no control on her mood swings. On more days than I could recall, I woke up to the view of a sun washed valley on the way up Tawang. Soon after, ominous boats of crowd would float in, making the inhospitable high passes connecting Tibetan arid land look precarious.
In the realm of high mountains, each day unfolds a new beauty of the land. The deep snow of winter months make Tawang wear a white shimmery blanket. Frequent roadblocks will render Tawang to be an isolated world for continued months, with Sela pass being cut off with impenetrable cover of snow. The fierce monsoon winds, on the other hand, blows things out of proportion. Benign streams turn into monstrous flows, making numerous serpentine bends, making and breaking on their downward paths. Landslides, broken roads are regular occurrences. The white nights of Tawang wear a lush green shawl in the rain.
You need to plan your trip with a bit of luck. Ideally, you want the road to Tawang to be open for the handful of days you will be traveling in the valley. You want the road to remain open on your way back. Upon completion of these two conditions, you should think about the amount of snow the mountains will bestow on you!
I will try to break down Tawang's generic weather condition based on each season. But remember, remember, mountains are a whimsical lass… Her promises are in particular meant to be broken.
November to Mid-January: The onset of winters in the Himalayas. December is the best time to visit Tawang in my honest opinion. We visited Tawang from 20th December onwards, for 10 days. The sky is mostly clear with azure paint. Scant snowfall at the end of the night reminds you of the long wintry nights that are about to commence.
Mid-January to March: The winter has taken control on Tawang in all her might. Bitter cold snow has masked the valley in entirety. Sela Pass that connects Tawang with the rest of the world is buried deep under the snow. The cemented road is lost in oblivion for the longer parts of the winter months. Even if you make it in tawang, you may not be able to come out of the valley.
Only the fortunate ones can actually make it till the end of Tawang valley bypassing the hazardous snow. I had met a family from Delhi in Dirang, for whom it was the third time roadtripping Tawang. Third time lucky as they trusted and the Universe listened to them. We are mere mortals, we may shy away from attempting the ascend. The order forces stand in guard in the knee deep snow at elevations higher 3000 meters. I wonder how the supply route stays active for the prolonged months of winters.
April to June: The end of winter and a bright summer shines on. Summer in Tawang may sound oxymoronic considering the scorch that is reigning in the rest of the country. However, it is time the snow melts. Life finds a way. Yaks come out to graze in grace. The harbinger of life's cyclical play starts again. Tawang returns to her vibrant ethereal beauty. Blue lakes, green vegetation and pink sunset canvas play along, reflecting hues to the traditional Monpa skirts which heart the riot of the colors at ease. Many prefer to visit Tawang in the summer months for ease of access, less snow and avoiding the bitter cold. Sela lake is not frozen at this point of time.
July to October: The age of shrill thunder and prodigious rains begins in Tawang with monsoon clouds bearing news from Arabian Sea. Those who have not seen, it is hard to convince them of the inexplicable beauty of the lush green that monsoon brings forth in the high Himalayas. Think Kerala, with a wind storming in at higher altitude with shrill sound of incessant rain. You will wake up surrounded with pregnant clouds. Showers and ominous clouds will appear on a cycle. Monsoon reaches the eastern end of Himalaya sooner and remains there for the longest time. Mood of the days changes abruptly, revealing myriad colors of the mountain passes. It is a matter of luck to be able to roadtrip to tawang during monsoon, given frequent landslides are order of the rainy season.
Please note, this is a generic overview of the seasonal occurrence in the mountains. I can only tell you about my experience of traveling in the mountains and reaching Tawang which may drastically vary from yours given the ensuing climate crisis of the world is impacting the fragile Himalayas to a great extent. As a rule of thumb, choose the summer shoulder season of wintry months to visit Tawang to get a clear road ahead.
When all the planning and precautions fail with a mean lasting roadblock or landslide, BRO (Border road organization, a wing of Indian Army) helps clear the path. Tourists influx or not, troops have to move, That is the curse of the subcontinent.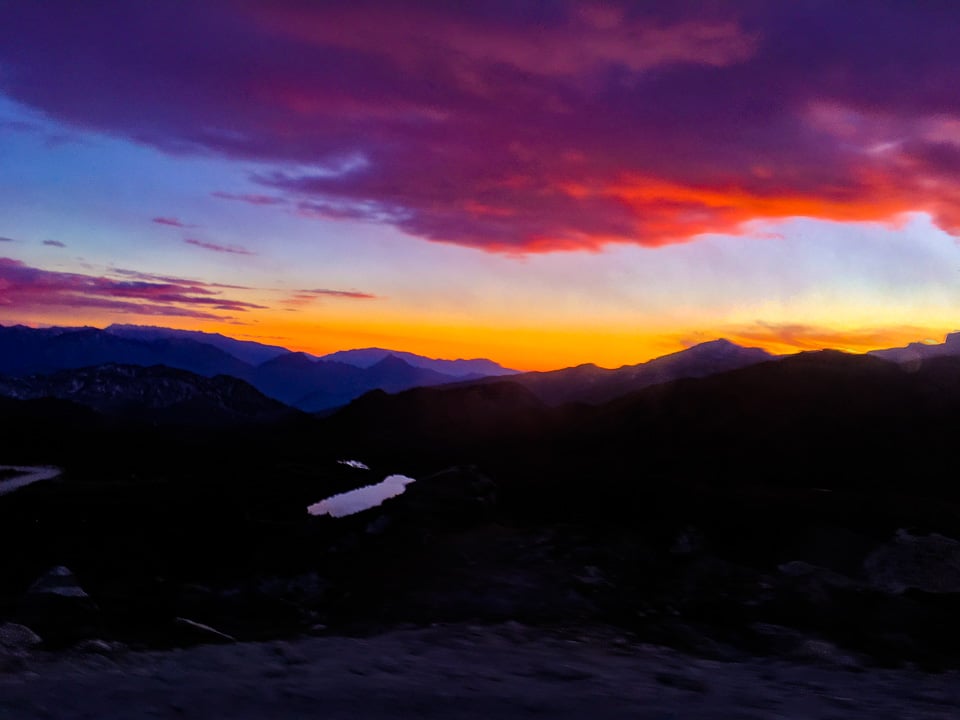 Is it safe to visit Tawang?
If your safety concern is drawn around clashes with others, say molestation, robbery and likes, you are absolutely safe in tawang. In the 10 days, we came across rural habitats of local tribes and countless Buddhist monasteries. Life is humble in the mountains. Resources are scarce, hence revered. The old way of life automatically reaches people to respect nature and embrace sustainable lifestyles in sync with nature.
I have seen small kids traversing a long way to school on a steep uphill climb, with books in hand. Pages flip, flags flutters. Women sit patiently by the river Jia Bharali to fish. They tend to small kitchen gardens, where radish and cauliflowers are grown. Stalks of the vegetables will be cooked and served with a warm plate of Rice and Daal. Waste? What is that? A few yaks have a red piercing on their ears, indicating they have been domesticated. They graze nonchalant to all the commuters brushing past. An old man stands at a distance. His wrinkled face seemed to have hearted the map of timeless Tawang.
Safety is not a concern in Tawang.
But nature can be vehement. The roads are laden with shooting stone, streams overflowing roads which may turn violent at the advent of rain. A fury of dust swivels at a distant landslide zone. Treacherous snow can protrude a trap.
If the mighty Himalays want, you will come across an astounding nature trail, witnessing the changing face of the mountains from Himalayan foothills and the craggy peaks of high Himalayas, a journey of a lifetime! Unfortunately, the whim of nature can not be neglected. Good news, I (like many others) was bestowed to go all the way up to Bumla. Nature agreed with me. I was armed with the necessary permits. What I had seen was blissful and I hope all my readers get a chance to experience the same in a responsible (And unharmed) way. I guess it is my anxiety that is compelling me to stress on the dangers involved consecutively.
Responsible Travel tips for Tawang
Deeply spiritual in nature, Tawang is filled to the brim with the prayers flags. It feels like mankind is bowing down to the mountains, the omnipotent nature. Locals are humble and rather shy. There is a strong sense of "distinctness" in the culture. You may mistake it as "othering" but you should educate yourself on the power struggles of the land since millenia.
It is imperative to be respectful to every custom and cultural practice of Tawang (or the fringe villages you come across on the way).
Maintain silence while entering the Buddhist monasteries. If you plan to attend a morning prayer session, observe it in silence. Refrain from touching the monks. There is a buddhist nunnery tucked atop the mountains, where you need to ask if you are allowed to enter as a single male traveler. S could enter as I was accompanying him. Ask if you have any doubt. Your driver is likely to be the best guide.
Do not venture into distant land if weather looks like a deterrent. If you are stuck, the world has to move to bring you back to life (and they do). For every resource you consume, please be thankful to be able to access them at that astounding height despite all the odds.
Last but not the least, it goes without saying to bring back all the plastic waste from your travels lest they impact the fragile ecology of Himalayas. Otherwise, come monsoon, the floods will bring them down, displacing thousands residing at the foothills. Google Brahmaputra flood and you will know why waste management is of utmost importance in the mountains.
In the riddle of permits and dangerous roads, Tawang can only be experienced best with the local guides. Wander in the town and you shall meet many locals, eager to show you around. Though they do not instantly open up to strangers, you need to earn their trust with a genuine heart. Rest unfolds as a part of human connection!
Things to eat in Tawang
Compared to other routes of Arunachal Pradesh, Tawang attracts a substantial crowd of tourists. Many Bengalis come here as a part of summer holiday or Durga Puja vacations. As a result, the small joints enroute serve decent bengali thali options, with a staple of rice, daal and chicken curry. Fish is a luxury in Tawang. You will often come across hot bowls of maggi noodles at the roadside Dhabas.
However, the gourmand in me looks for hotplates of local food to touch the pulse of the land. Tawang did not disappoint.
Bowl full of short grained red rice coupled with a mushroom curry made a dinner meal a day. Button mushrooms and bamboo shoots romance with carrots pieces, onions and yak milk. Yak milk is found in abundance and cooked abundant too. I tasted chicken curry, where chicken breasts were poached in yak milk. The hot momos are cooked with a touch of fiery red chilies. Dragon restaurant served us momo fried in red hot sauce and an assortment of soup and tea(Sueja– the butter tea), all riddled with yak milk. The thick cream and buttery aftertaste of yak milk are stuff dreams are made of!
To battle the winter months, Monpas of tawang often store fermented wheat, dried fish, yak meat and fermented cheese in store. Do not miss to taste the local moonshine in Tawang, also known as Chang. A sip on the glass of Chang and you are ready to take on the world!
Souvenir to buy in Tawang for art & craft lovers
I have a thing for collecting edible souvenirs. I readily picked up candy, yak jerky, yak butter and small flags from Tawang main market. At the main market, you will also find a number of traditional Tiberan jewelry studded with turquoise and corals on silver plates. The hand painted elaborate Thangka paintings are gorgeous. The markets at Bomdila and Dirang are stocked with beautiful shawls, tubical skirts that the Monpa women wear, jewelry, Buddhist prayer wheels. They are stacked with each other in a colorful manner and brings out the best of
I found a Marwari man selling heavy woolen at Dirang town. Upon enquiring, I learnt he is the third generation of his family. His extended family has a few shops at Tezpur and Itanagar (capital of Arunachal Pradesh). As a small business owner, I have nothing but respect for the man who ventured all the way up in the hills to run his shop. I nod in elation looking at the invisible trade-human connect.
FAQs on Traveling to Tawang
Is Tawang worth a visit?
I have been to more than 20 states in India. I think tawang is one of the top 3 destinations in this country. I loved it more than Ladakh. I also think it remains obscure from the regular tourist trails and is a rather offbeat destination in India. The road trip from Guawahti to Tawang is the ubiquitous best travel experience, especially in December.
When can you find Snow in Tawang?
You will find snow on the way to Tawang. Sela Pass flaunts snow caps all the year round, with exaggerated snow muscles in the winters. You will also find snow on the way to Bum la.
Is it okay to travel to Tawang with a small kid?
Infants under the age of 12 months often have their lungs undeformed. It may be a challenge for them to breathe in the thin air of Tawang. A consultation with the medical practitioner is a must before you take the trip, because there are many small kids in Tawang as well.
Best Route to visit Arunachal Pradesh
For the more scenic route, visit Tawang from Bhalukpong. The route goes through Nameri National Park, Bomdila, Dirang, Sela Pass and ultimately reaches Tawang. The other route through Kalaigaon and Rupa is relatively shorter but lacks in tourist infrastructure. There are no petrol pumps from Bomdila and the jungles are infamous for robbery.
---
This post may contain affiliate links. Please read the disclosure post. If you have liked the article, you may support it by buying using these links without any extra cost to you.
Let's stay connected on Facebook, Instagram, Twitter! You may also consider joining my mailing list. I send travel and photography related emails only once a month!