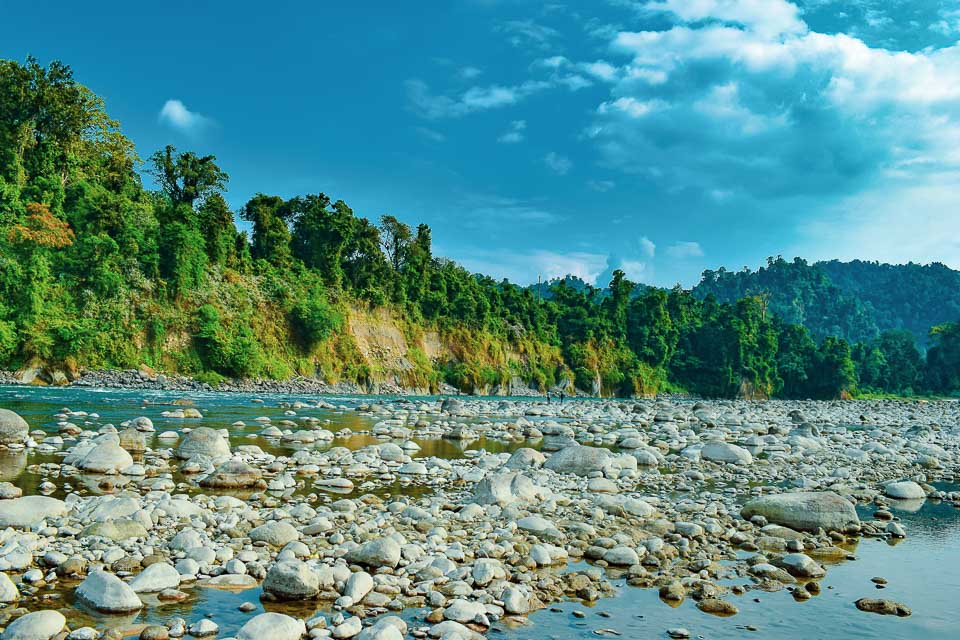 I have a thing for rivers. I remember reading about Bhalukpong as a child. It is one of the idyllic river banks of the world, where tiny pebbles and yellow sand romance each other under the Shivalik Himalaya's endearing gaze. I just knew I had to go there! You may stumble upon similar destinations across North Bengal, but what if it comes with an added advantage of ascending to the astounding heights of Bum la Pass?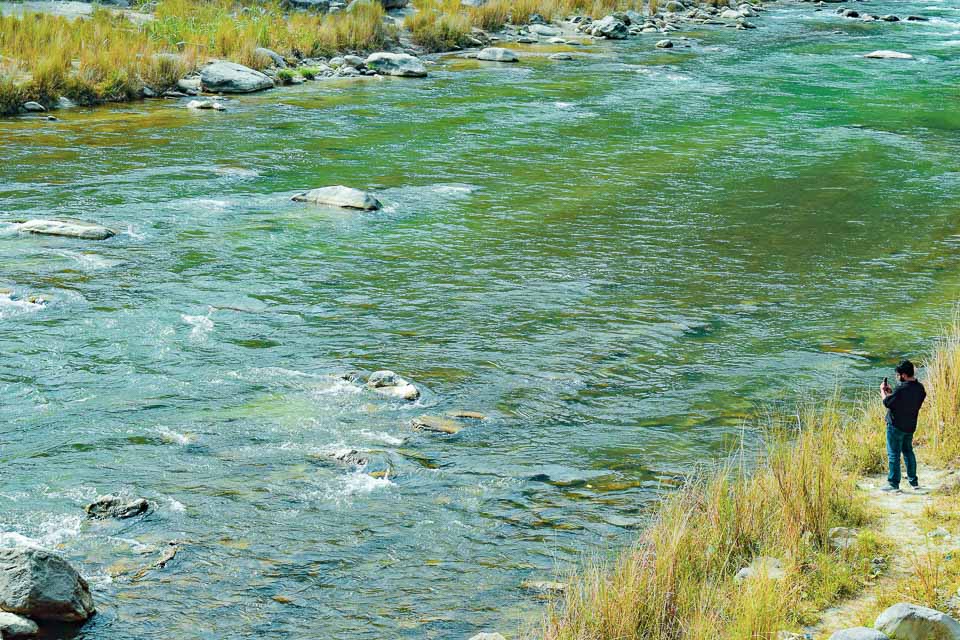 Jia Bharali (also spelt as Jia Bhoroli) is one of the most beautiful rivers in the whole of Northeast India! I met Jia Bharali at the border where Assam shoulders with Arunachal Pradesh, two of the seven sister states of Northeast India!
I met Jia Bharali first during a mellow morning at Bhalukpong. Boulders turned into pebbles and tried to contain Jia Bharali's prancing heart. Small swirls of ice cold water brings news from the high Himalayas. A few fishes are tapped in such small holes. Young lads glance through such water pots and they know!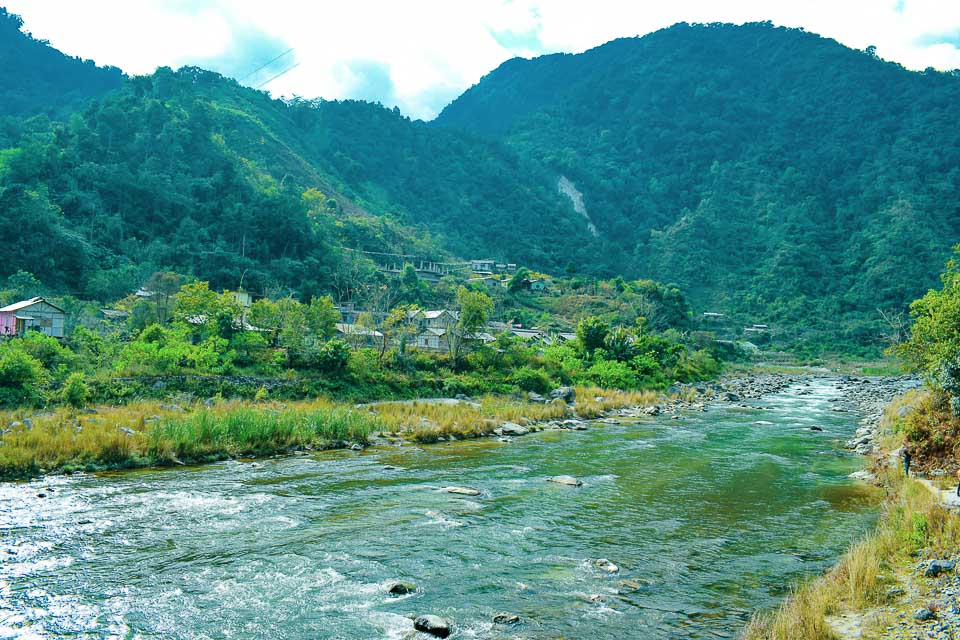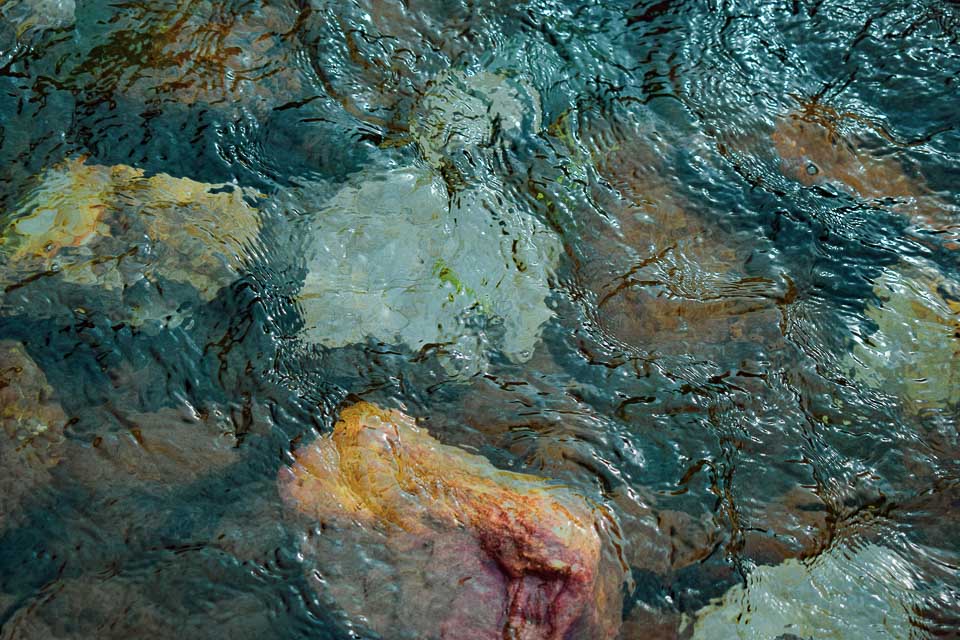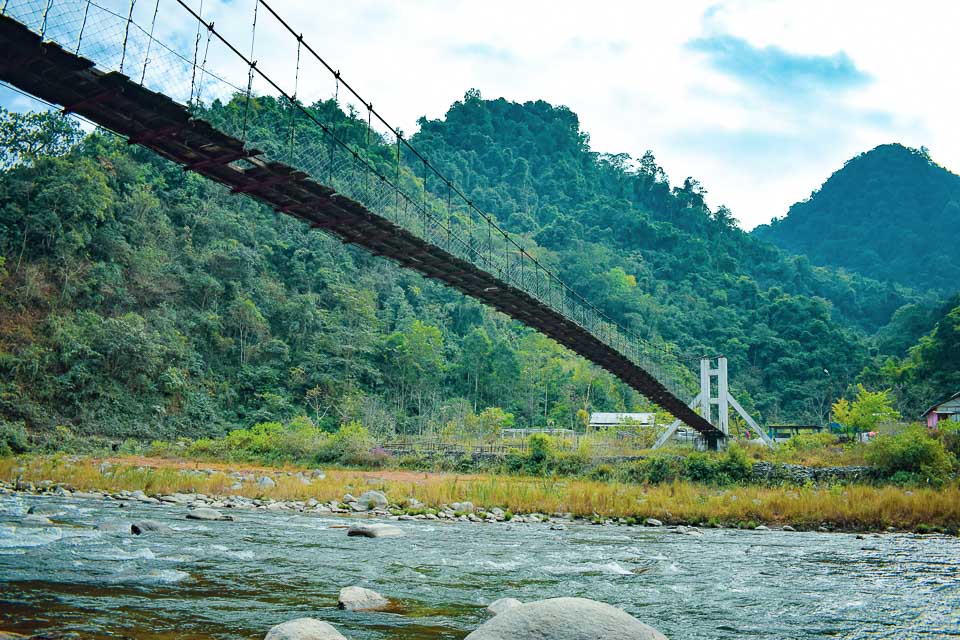 Also read: A week in Shillong, travel stories from the heart of Meghalaya!
The banks of Jia Bharali is dotted with dense forest, branches of which are beelined with elusive Neelkantha birds. A little downstream on Jia Bharali, you will enter the avian world of Nameri, where birding is synonymous with winning a jackpot!
But we proceeded upwards, on a road that leads to Tawang
. Jia Bharali in Assam is also known as Kameng river in Arunachal. The river bed becomes wider. Population sparse. More olden rope bridges appear, connecting old civilizations that thrive across the river bank, distant nomadic tribal villages. Sheep herders swing by the polls dangerously as their animals ply on the bridge. The river flows downstream, nonchalant.
Jia Bharali will eventually go to meet Brahmaputra, the mighty Nod of the subcontinent.
It is unbecoming of a human to throw litter in a river this beautiful.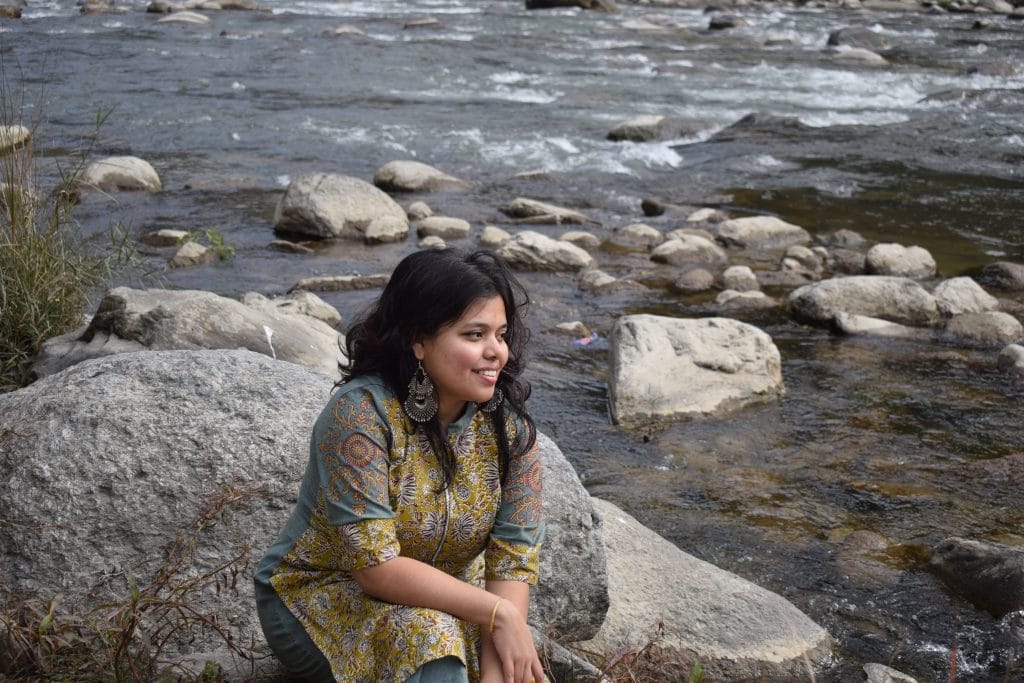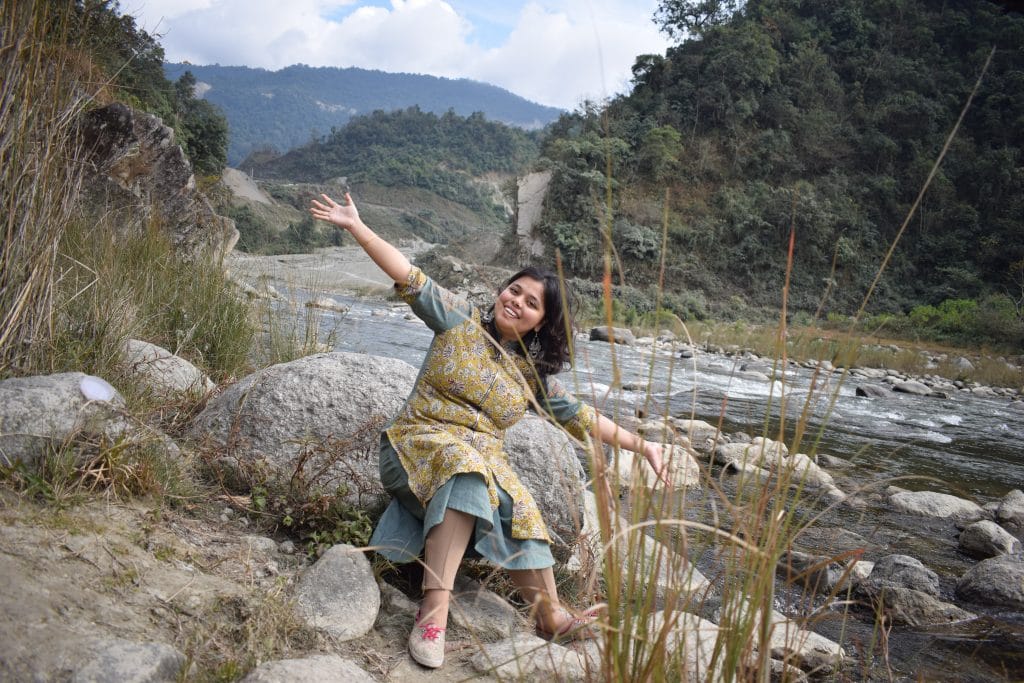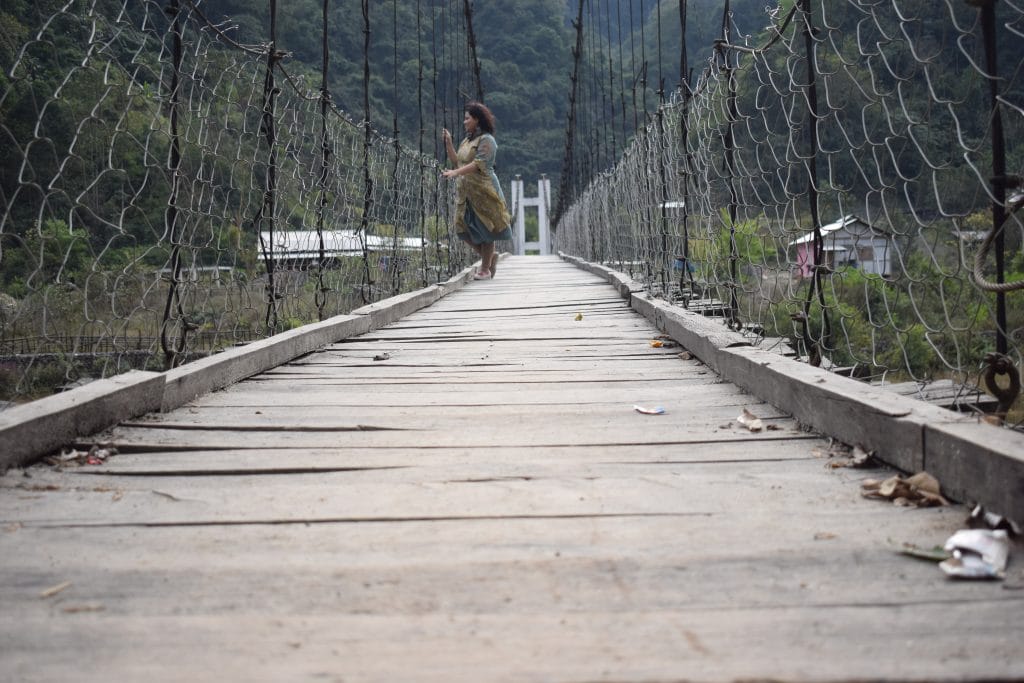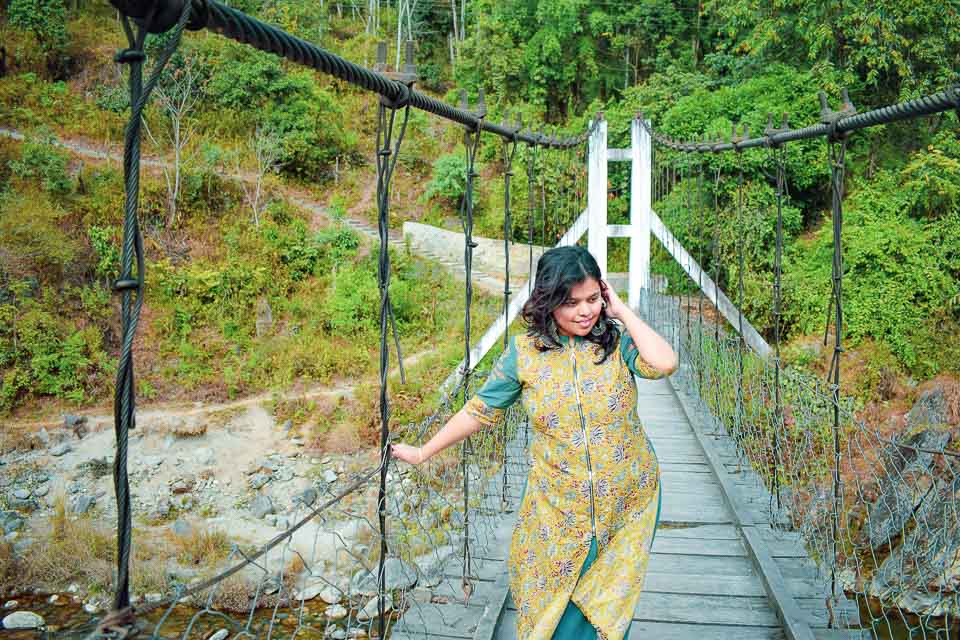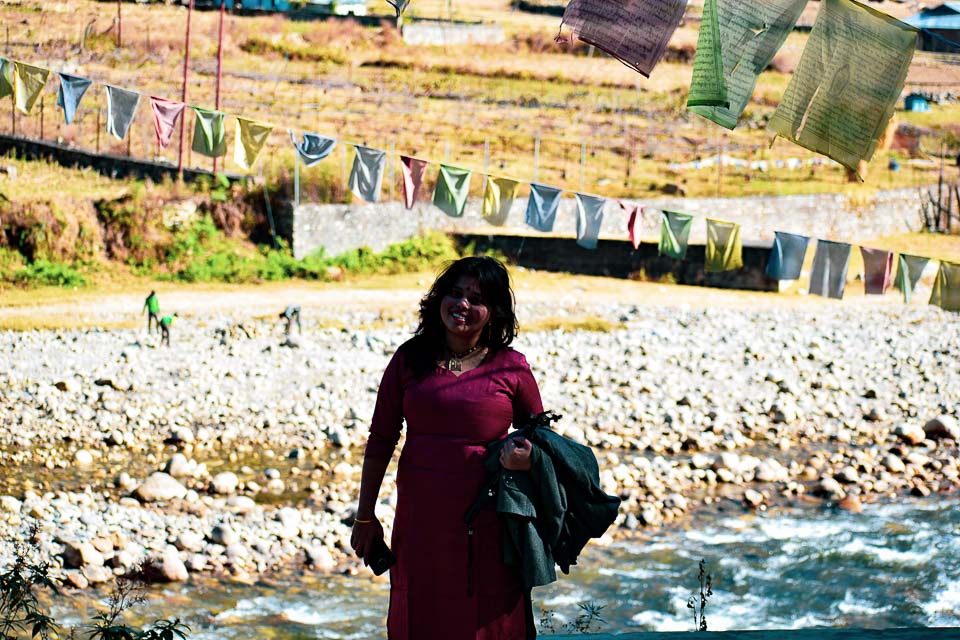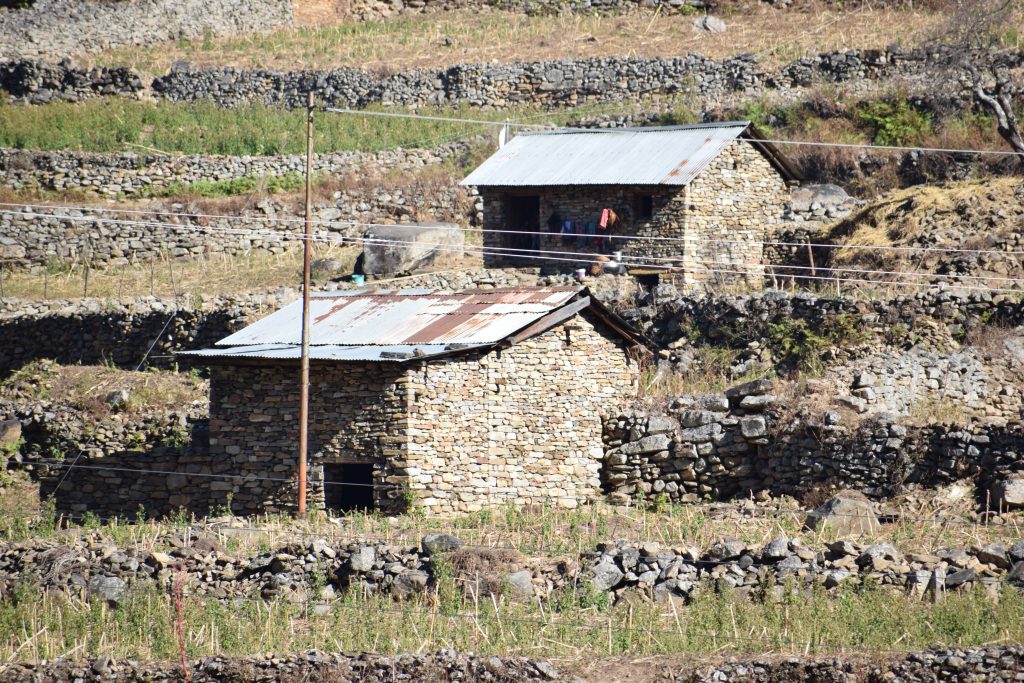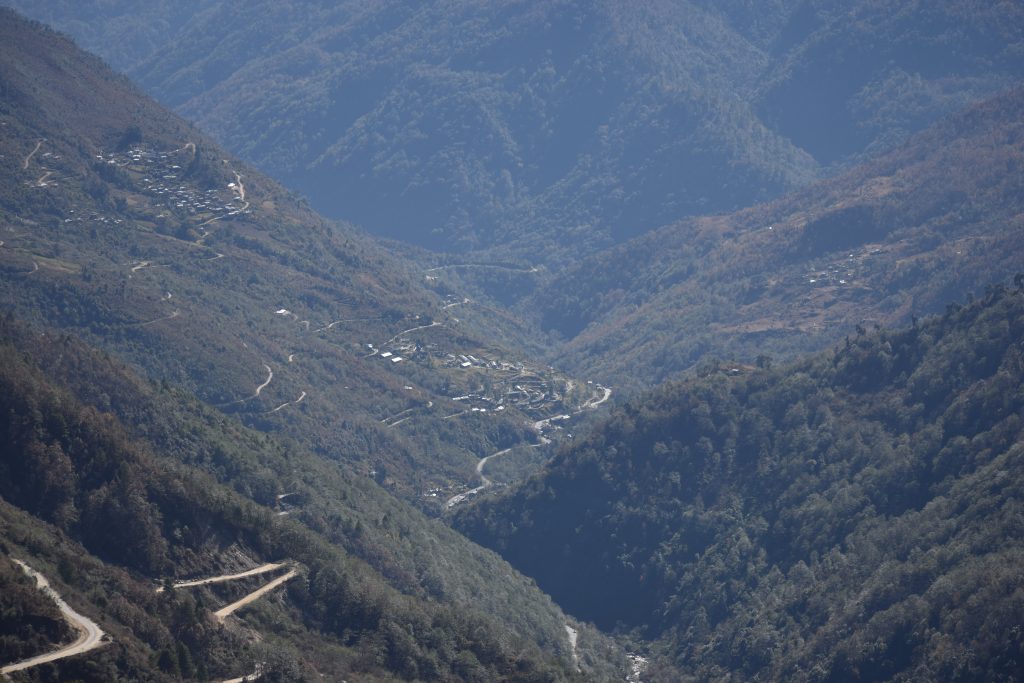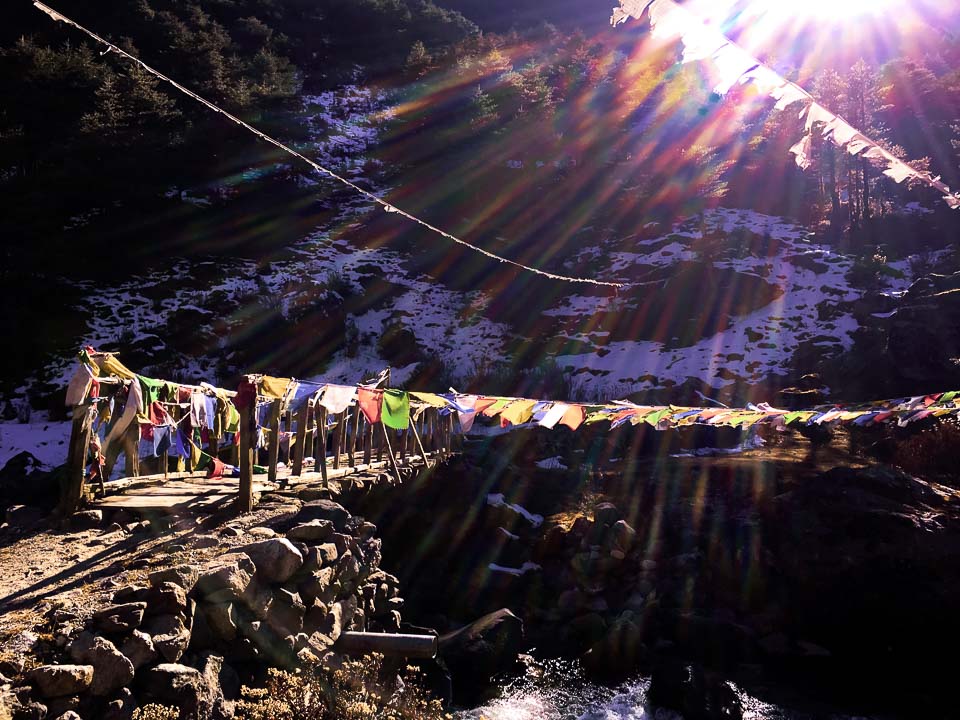 Also read: a day trip from tawang to Bum La pass!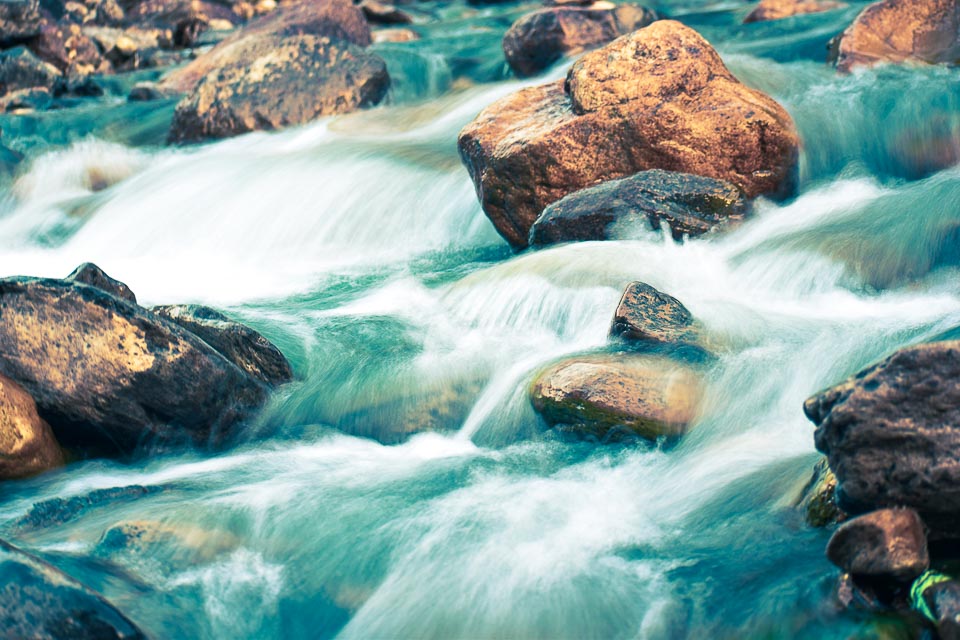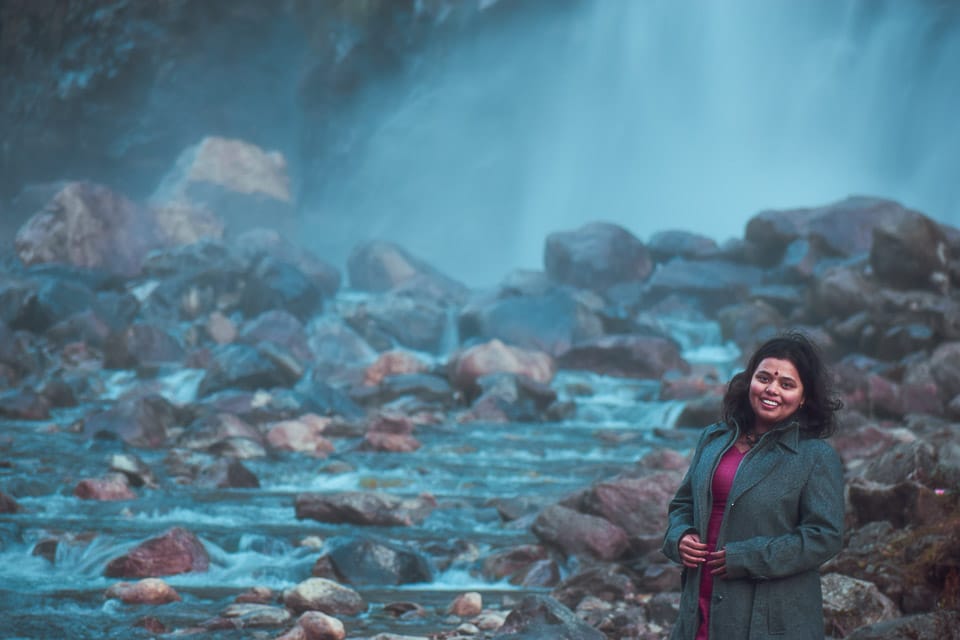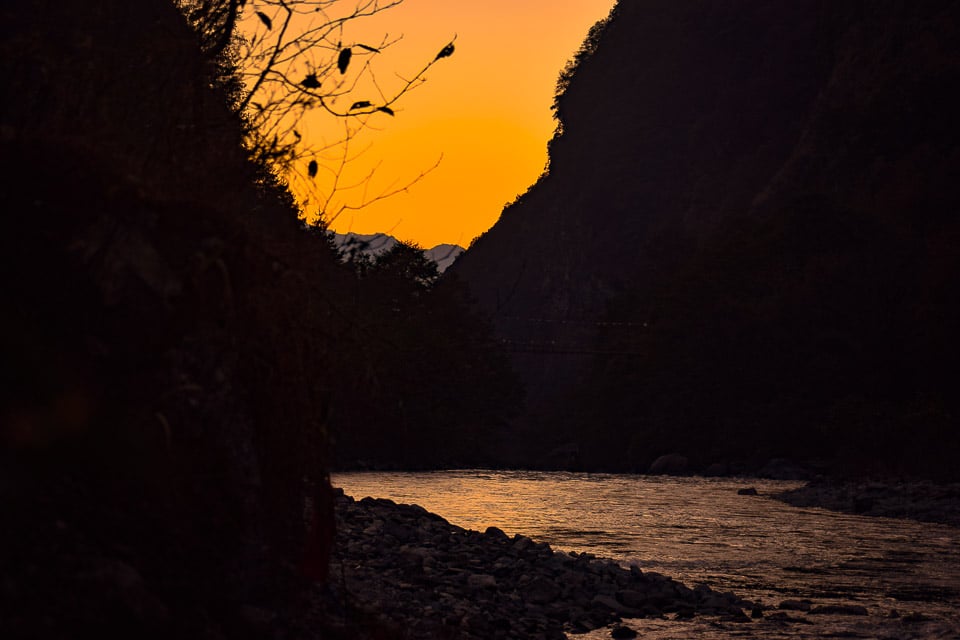 On the way to Tawang, we stopped at Dirang for a night. The next day was a lot of fun. We started early to cross Sela Pass in order to get a clear way. We were allowed! Soon after, another river joined us. A small tributary of Tawang Chu. Chu is a river in the local language. A little steam from Sela Lake found life as it proceeded and came to be known as Nuranang river. It will leap towards the Tawang Chu at Jang Falls, around 50 km ahead of Tawang town!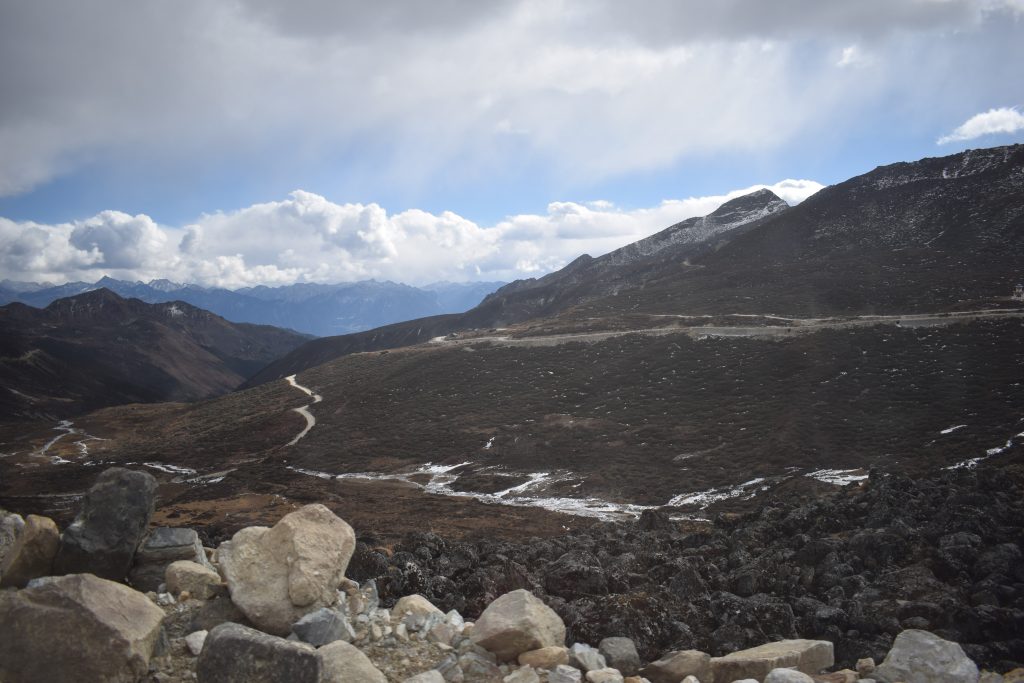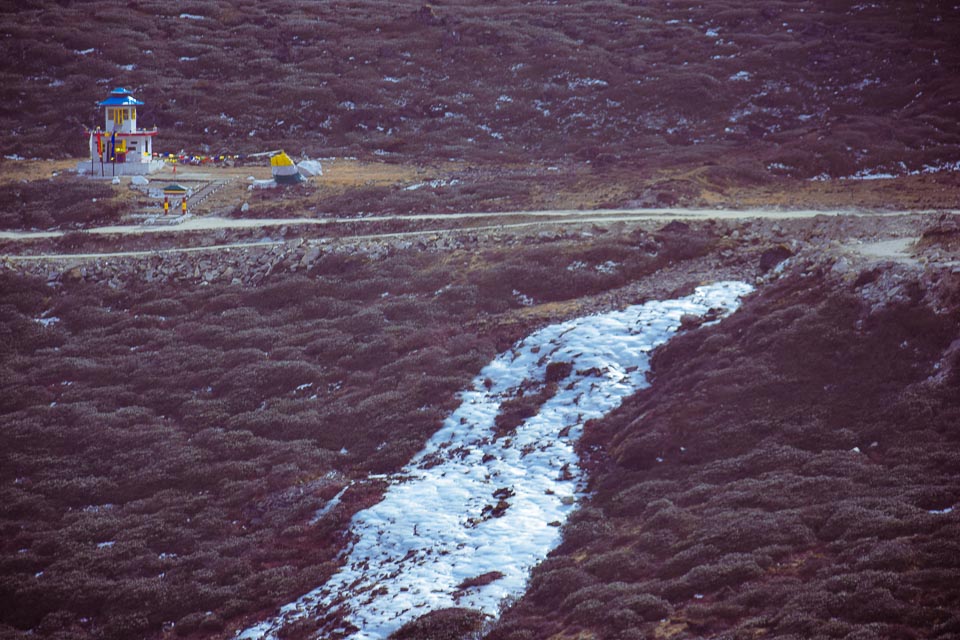 However, the most exciting part of the journey was to visit Bum la. The incredibly high pass at the India-China border, also home to more than 100 sacred glacial lakes and ice streams which eventually gives birth to a river. These starkly barren arid mountain vistas are sparsely populated yet extremely rich in resources, which eventually builds miles of human habitat on the plainland!
Falling in love with Jia Bharali was my introduction to live in this wonderland!
---
This post may contain affiliate links. Please read the disclosure post. If you have liked the article, you may support it by buying using these links without any extra cost to you.
Let's stay connected on Facebook, Instagram, Twitter! You may also consider joining my mailing list. I send travel and photography related emails only once a month!