About this blog: If you are looking for recommendation on things to do in Leh or searching for offbeat day trips from Leh, this travel guide will help you plan a trip to Leh. Read all travel articles on Ladakh by Madhurima.
Blessed are those who visit Ladakh for a couple of weeks and more. They explore every inch of ethereal landscape of Ladakh, rightly known to be the barren roof of the Himalayas! Then there are the less fortunate mortals. We are either short of time or physical capabilities. Have I told you before? Traveling in Ladakh could be intimidating. It is a cold desert and the weather Gods exercise their wrath without mercy! In Ladakh, you will have a riot of adventure for the first few days, gliding through the high passes on the roads built by BRO until one fine morning when you wake up with AMS and would not dare cross Khar Dung La pass (also termed as the world's highest motorable road) to witness what is there on the other side.
It is possible. It happens. It is wise to know your physical capabilities and agreeable boundaries with the body and aspirations when you travel. Ladakh is known to be the world of high passes. But there are many more places to visit and things to do in Leh, the capital city of Ladakh if you are shy of crossing those high passes. Tourist attractions in Leh ranges from markets, museums, ancient monasteries, Indus river valley which would mesmerize a cultural traveler to no extent!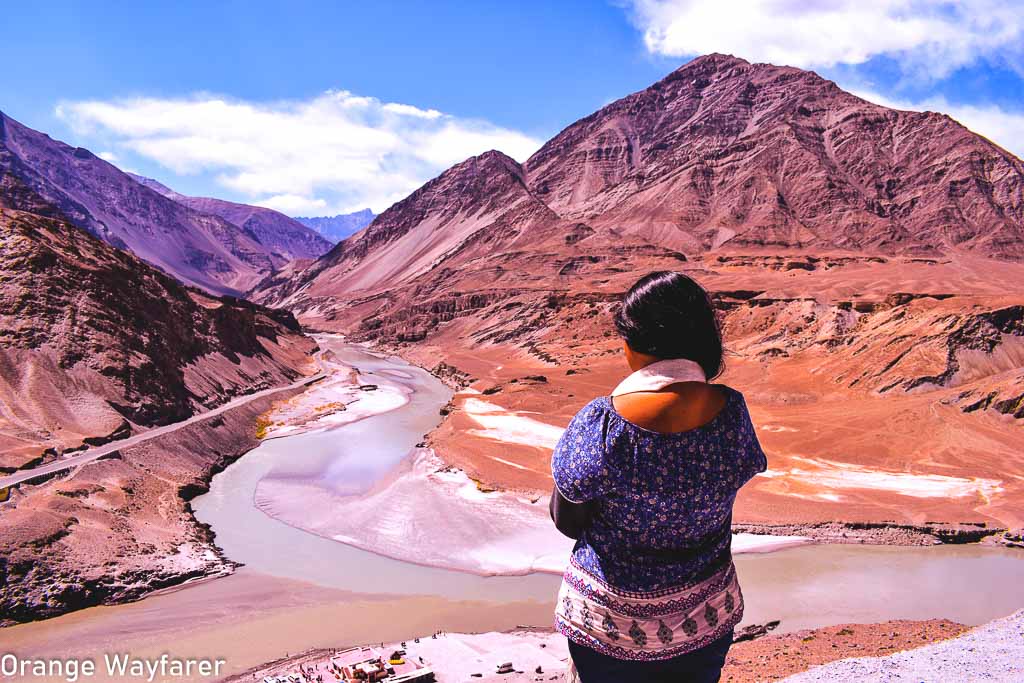 In this blog, I shall write about the things to do in Leh. These are day trips conducted from Leh. You can come back to the comfort of your hotel room by night and tuck inside the warm blanket as icy gust of wind reigns the world outside. These tourist attractions around Leh are more suited for a cultural traveler who would not want to put too much strain on physical capabilities. Leh is a relatively new capital city of Ladakh with a decent amount of modern amenities, improved healthcare facilities, thriving marketplace, quaint homestays and beautiful cafes thanks to the influx of inquisitive tourists.
I liked staying in Leh. It is a wannabe urban set up amidst the vast rudeness of arid barren mountain land that remains bereft of rainfalls for almost 12 months a year. By the virtue of being army headquarter of IAF, Leh boasts of highly developed highways and a few industrial areas. People of Leh are usually a bit overwhelmed with the influx of tourists which is dangerously balancing vices of over-tourism on high seasons of summer. However, they remain kind, jovial, hospitable and proud people. Land of predominantly Buddhists and a sizable amount of Shia Muslims, Ladakh is a peaceful and safe tourist destination in North India.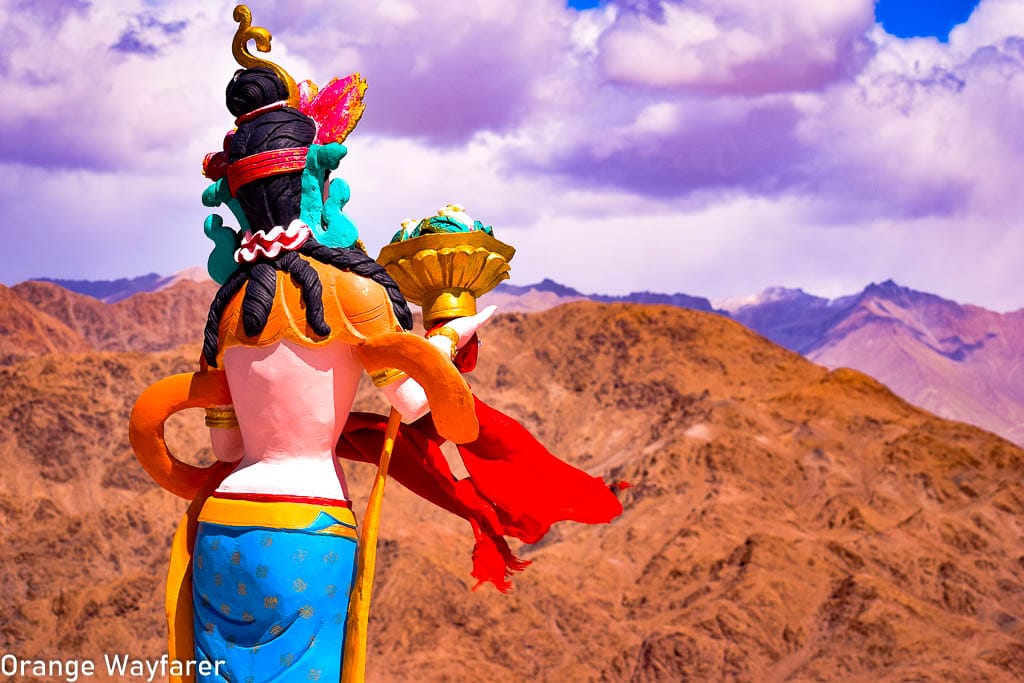 Also read: Practical travel tips for traveling to Egypt for the first timer!
Staying in Leh and Exploring Ladakh
In the previous couple of trips to Ladakh, I stayed in Leh for the entire week and made multiple day trips from Leh to the glacial lakes, ancient monasteries and obscure Himalayan hamlets. It is possible to make Leh the primary base of the trip and experience Ladakh at its best since the region is well connected with paved highways. Leh is situated at a high altitude. Based on the time of your travel, you can experience many faces of the mountains in Leh! In bitter winter, Leh is white and scarily stunning. The city will make you sweat profusely at the peak of the summer. A drop of rain in Leh is swallowed readily by the scorched Earth.
In short, Leh is a little manmade oasis amidst the stark arid high mountains of Ladakhi Himalaya!
Pros & Cons of Leh as a base of your Ladakh Travel
Traveling in Ladakh and making a base in Leh? That is a delightful decision. For full disclosure, I would like to add in the pros and cons of choosing Leh as the base of your much awaited Ladakh travel!
Since Leh is the capital city of Ladakh, you get easy access to medical facilities and shared taxi and occasional public transport.
Leh has some of the best hotels of the region and that is an important factor given you would be spending a large part of your day in the nature. You would ideally like to make your way back to the comfort and relaxation of a cozy inn!
Leh has a thriving market place and exciting cafe-culture at the heart of the market. This makes Leh city itself a very interesting tourist destination in the evening if you are traveling solo and are keen on meeting new people in the trip. Apart from Leh city, I am afraid there is hardly much to do at night in Ladakh. Unless you are a keen astro-photographer! Kargil town is different though.
Leh has the single most operational airstrip that is used for commercial passengers in entire Ladakh.
Since Leh has experienced a steady influx of tourists in recent years, the travel infrastructure is pretty well developed and centrally controlled by the unions. For example. Leh Taxi Union has a rate chart beyond which the drivers would not charge you. Part of it is due to the innate honesty of the people being raised in the generosity of the mountains.
Now coming to the cons of making Leh your travel base for 5 days, my honest observations are written henceforth.
Thanks to increasing number of tourist footfall, Leh becomes extremely crowded at the peak of the season. So much so, getting accommodation at a decent hotel could be a problem. Many friends of mine had been to Leh in summer and ended up sleeping on borrowed mattress at the spare room of a guest house.
Leh has witnessed a rise of unplanned real estate market. From the many hotels and guest houses around the town and I have stayed at 4 different hotels in Leh, your view of rolling hills and towering poplars would invariably get hindered by hotels and guest houses on the make. The skeletons of these "let's quickly make a hotel" flash a bitter smile.
Leh looks clumsy and haphazardly done, even a bit untidy compared to other parts of Ladakh from a distance. However make a trip to the Spituk Gompha which shares its wall with a Kali temple and the sweeping view of the air strip and Khardungla pass renders Leh a beaming smile. If you happen to make it to Leh during autumn, your eyes will greet the valley decked up in bedazzling yellow-orange foliage of fall colours!
The further you go off Leh, you shall come across offbeat and unknown destinations of Ladakh. You can witness some of the charming anecdotes of yester years when Ladakh played a pivotal part in the Old Silk Road. The Gandhara arts, the mystique gomphas, the Buddhas inscribed on the mountains (like what you saw in Bamiyan), legends of many monasteries, the quaint villages that have been long subjected to border skirmish.
The further you move from the city of Leh, the closer you will come to the astounding nature of Ladakh. The river Indus, the frozen valleys, the mountains folds claimed by the elusive snow leopards, the border villages. All the elements that make Ladakh and her communities cash poor but happy people with abundant access to nature's blessing.
Weighing the pros and cons, I suggest you can design your trip mostly based on Leh but make a few days detour to the distant Turtuk village beyond Nubra Valley. Make a pitstop at Kargil and Suru valley. Head out to the ancient monasteries and the villages of Aryan community. This way, you get to experience the best of the both world. For this to happen, you should ideally plan a couple of weeks vacation in Ladakh!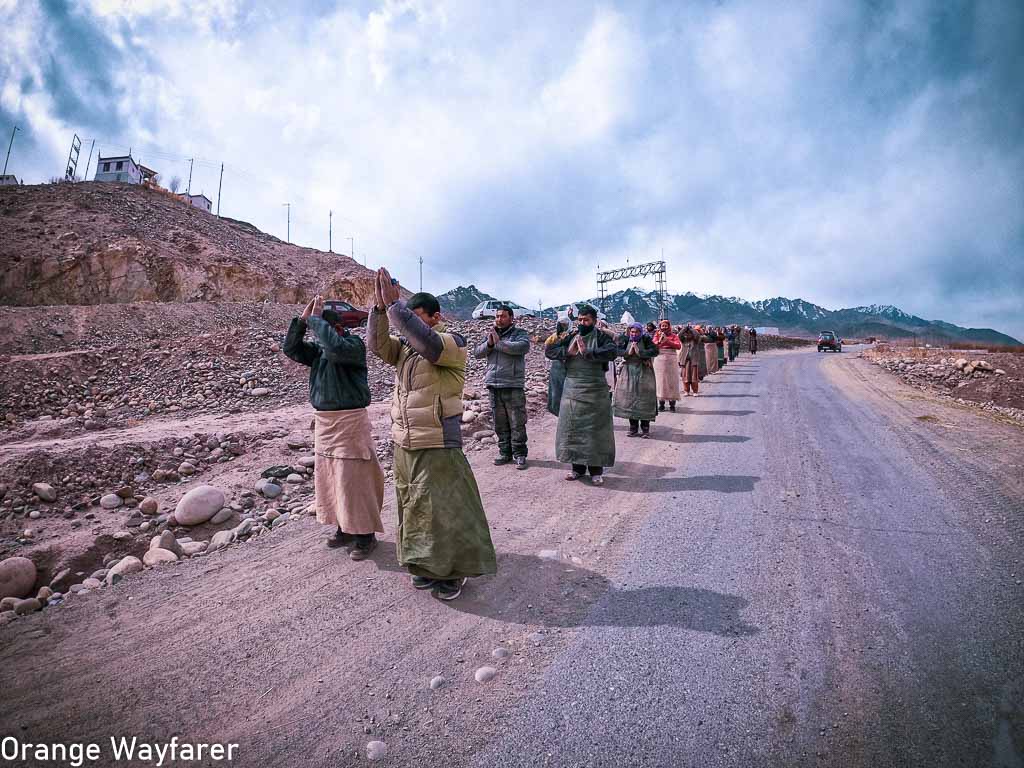 Also read: Complete guide to exploring Tawang, Arunachal Pradesh!
Best things to do in Leh
I intentionally made this a bullet pointed "glance at me once" kind of list with the most prominent things to do in Leh. Will delve deeper in each Tourist attractions as I add details in the 5 days in Leh itinerary section (which you may customize for a week in Leh or more)!
Make a Day Trip to Pangong Tso from Leh
Trip to Khar Dung La, one of the highest passes in the whole world! Khar Dung La is always accessible due to its military importance for the battle troops commuting to Siachen from Leh! On a good day, you can cross the pass and proceed towards Nubra valley and further to Turtuk. But in that case, you need to stay in Nubra Valley!
Explore the Indus valley area and its numerous ancient Buddhist monasteries! Hemis monastery, Thiksey Monastery, Shey Monastery, Stakna Monastery, Spituk Gompa and more!
Explore Leh City: the museums, Leh market, marshlands by Indus river, Central Asian museum, Old Leh City Tour, Shanti Stupa etc.
Make a day trip to the Aryan Valley at Darchik and Garkon and Dan, Hanu.
Explore the ancient Lamayuru Monastery and the moonland located right opposite.
Visit Basgo Monastery, where Sat Rangi Re song was shot from the movie Dil Se.
Visit Alchi, one of the oldest monastery in Ladakh with intriguing arcitecture.
Visit Chiling Village after Crossing Nimoo River Confluence. It is Sangam of Zanskar and Indus two large rivers of Ladakh. During winter, Zanskar river is usually frozen and you can even plan a picnic on the frozen river with a mindful guide (we did all thanks to the Grand Dragon Hotel, Ladakh)! The copper village of Chiling is home to many coppersmiths who practice generational knowhow of making copperware. I loved this tiny village named Chiling! More story on that coming soon!
If you are feeling adventurous enough, you may even make a day trip to Tso Moriri from Leh city. You start as early as 5 am in the morning and return Leh by 10 pm.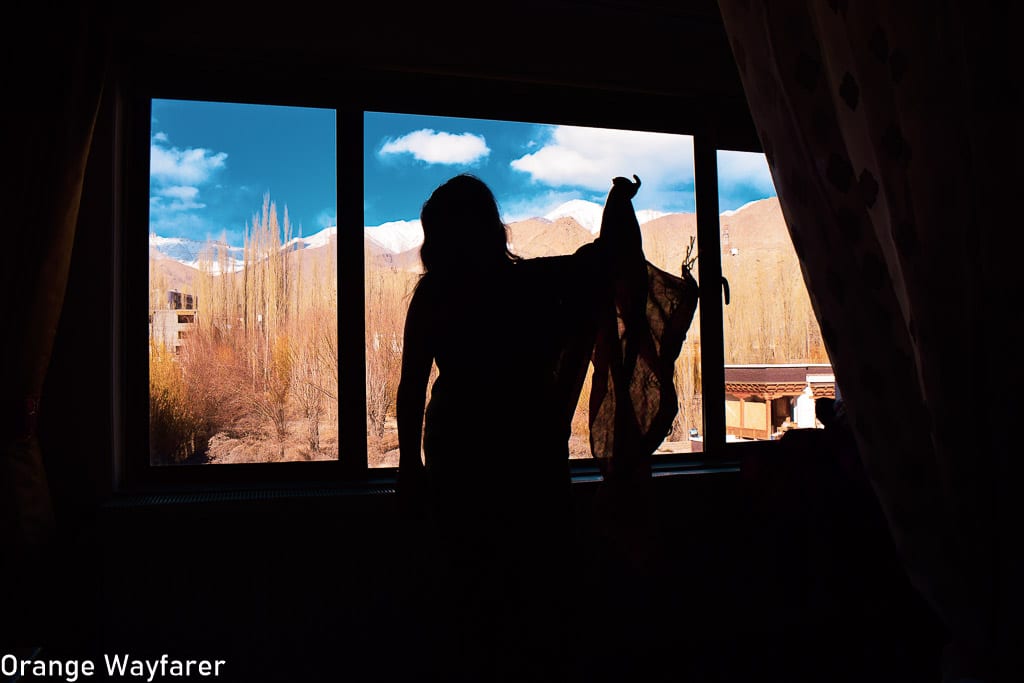 Also read: 50+ offbeat things to do in Goa, beyond sun and sand!
How to spend 5 days in Leh (a suggested week long Itinerary for Leh)
You have to have at least five days to experience Leh at her best. I am considering one day as rest as you need to acclimatize with Leh's soaring heights. Leh is situated at an altitude of 11,500+ feet.
This Leh Itinerary spans over 5 days. I will give you a rough idea on the best things to do in Leh and a few offbeat day trips from Leh beyond Pangong Tso. You can easily extend your stay in Leh by a couple of more days and indulge in many activities. If you can manage, consider spending at least a week in Leh. To see Ladakh at leisure and experience the best of it, plan a trip for at least a couple of weeks!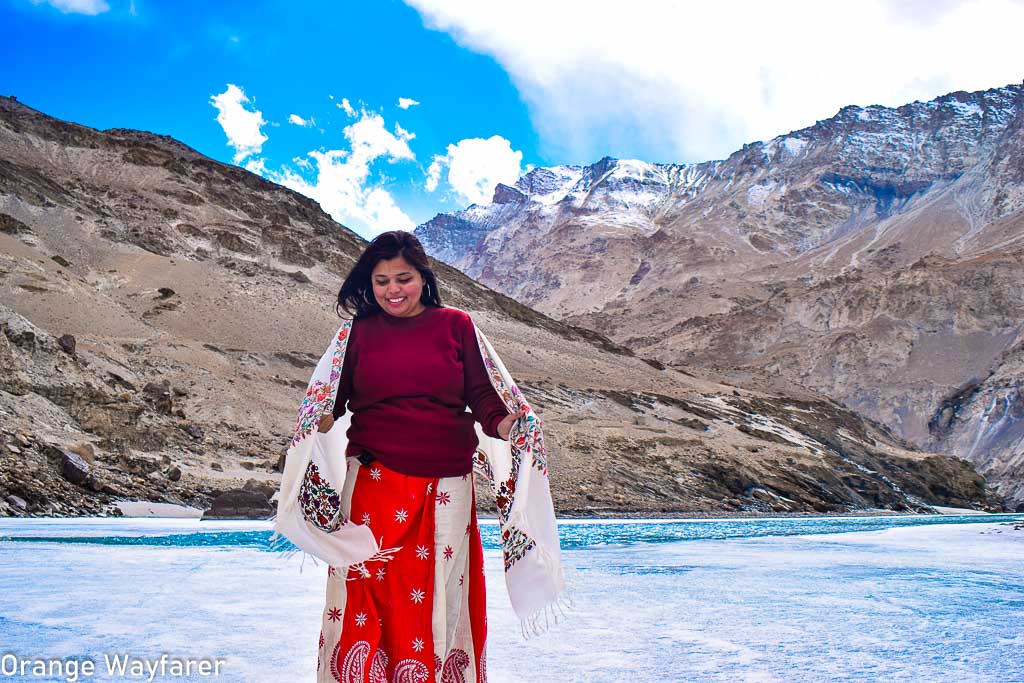 Day 1: Day trip to Chiling Village from Leh
Indus & Zanskar river Confluence (Sangam), Gurudwara Pathar Sahib, Chiling Village, Magnetic Hills
Time taken 4 to 5 hours. Leh to Nimoo: 34 km. Leh to Chiling: 60 km.
On a clear sky day we started from Leh after breakfast. The car made a smooth glide on the long stretched pitched roads. At a distance, tiny army barracks kept vigilance. Soldiers marched past our vehicle against the backdrop of a barren land, reminding us of the grim reality of Ladakh. Despite being excruciatingly beautiful, Ladakh also happens to witness passive aggression in the politics of South Asia.
A new University of Ladakh is being built at a distance. Acres of land and not a person to live. This, I am talking about within a 10 minutes drive from downtown Leh. This felt unreal for the urban heart of yours truly.
We headed for Chilling, a tiny hamlet inhabited by the coppersmith. Where the village ends, you have the iconic Zanskar trekking point.
In a twisted tale of universal conspiracy, we happen to visit Ladakh in end-February. Climate change is a real concern, you know after a hearty conversation with the Ladakhi people. It used to snow in Leh. Winter used to be more bitter. This is nothing. All the conversation eventually points to the fact the Earth is warming up, unbearably.
I was traveling with the Grand Dragon Hotel in Ladakh. The kind hotel staff had packed us a picnic breakfast. Our driver was observing Lent, the Buddhist month of fast and devotion. He pointed out an ice sheet, jumped on top of it, made a keen observation around the area and assured us we could take steps on the sheet of the ice.
I have seen a number of rivers in my life. However, this particularly felt surreal. We were walking atop a river covered with a sheet of ice. We could listen to the mighty Zanskar running with a volume of water under the ice sheet. The ice sheet was thicker than a few meters and was slowly melting under the sunlight. By noon, the ice sheet changed its color of ivory white to a tint of aqua marine. Sensing danger, we jumped back to the river bank.
Chiling village was a sleepy habitat of a small community who would make a monthly visit to the Leh market with their commodities. They deploy age-old know-how to their generational art and bring shape to the copper ore. The ornate samovars that pour in steaming Kahwa are made by these skilled hands. So are the trumpets used by the Buddhist monasteries.
The man showed me a Buddhist trumpet and said an Englishman had ordered this piece some 5 years back and paid partly for the make. He never returned but the man had finished making the instrument and had kept it safely, hoping his customer would find his way back to the village someday. This story made my heart mellow.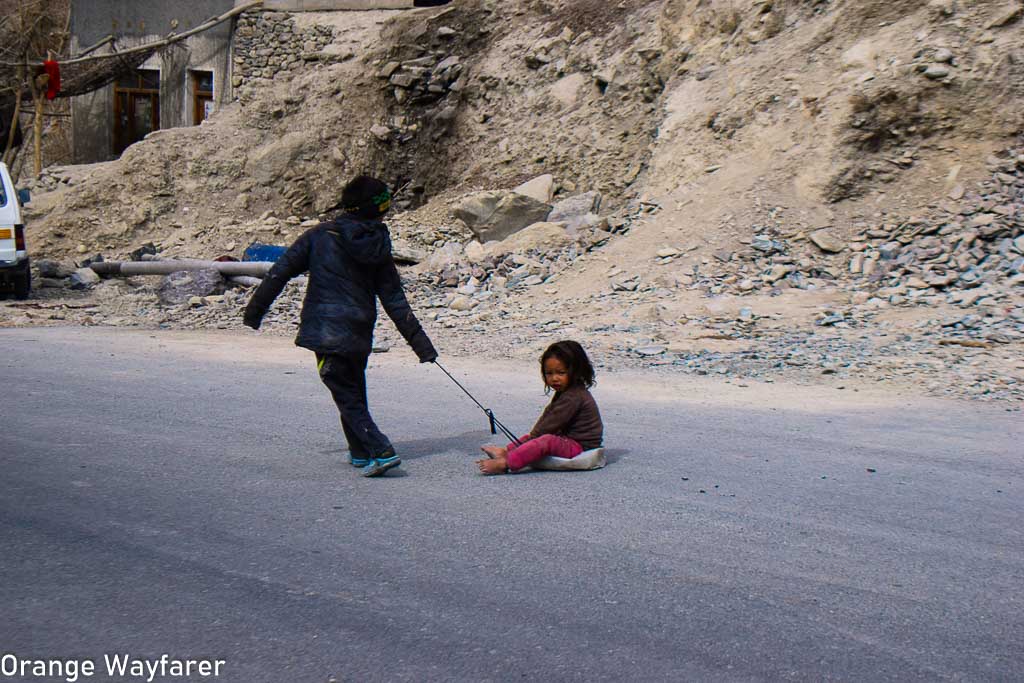 On the way back from Chiling, we stopped at Sangam of Indus and Zanskar. The guide cum driver had turned a friend and seeing my unbridled happiness as we closed into the bank of Indus, he said Indus brings in a lot of life forms with the volume of water whereas Zanskar remains barren. Indus rears various water plants, trout and more and thus directly contributes to natural resources of the villages situated on its bank. Sangam is the place where a number of water activities, rafting take place during summer.
On the way back, make a pit stop at the Magnetic hill. They say the car automatically drives in reverse gear at the Magnetic hill. Honestly, I did not find much of a difference. However, do jump out of the car and take a few pictures of the mountains. I found the colour of the mountains to be an interesting mix of maroon and green!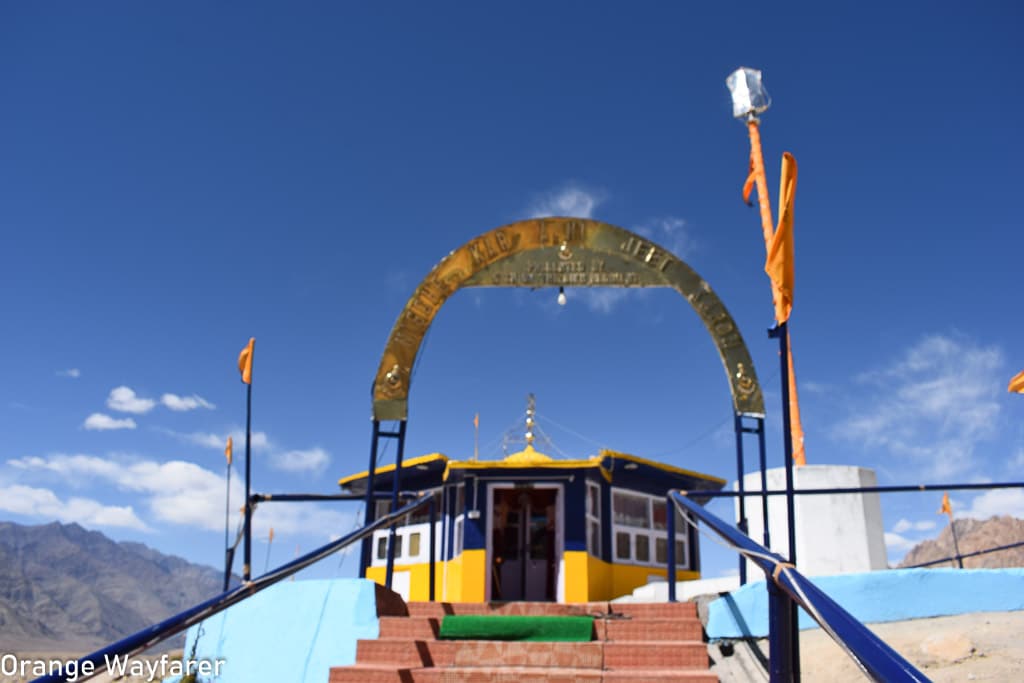 Also read: Travel Guide to Old Silk Route in Zuluk, East Sikkim
Closer to the city of Leh, an old Sikh Shrine stands atop a small hill. It is known as Gurudwara Pathar Sahib. An interesting mythical story is associated with the Gurudwara Pathar Sahib where a demon pushed a massive stone on Guru Nanak but in vain. As with the case of every Gurudwara of the world, Paththar sahib allows visitors of all cast and creed to join the Langar. I felt calm inside the cold shrine where military convoys make frequent stops on the way in or out. It is indeed one of the most profound touristy things to do in Leh.
I suggest visit Chiling first so that you get to spend the most of the time in the beautiful countryside. Make pitstops on the other tourist attractions as you head back to Leh town.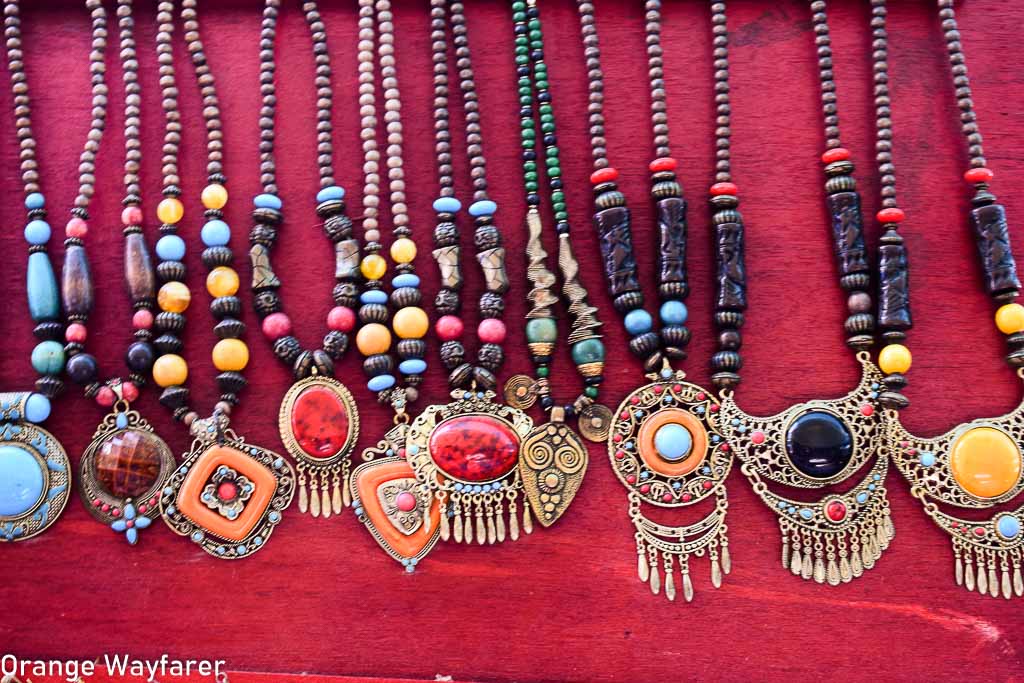 Also read: A week spent in the romance of clouds at Shillong, Meghalaya!
Day 2: Explore Leh City Tourist Attractions
Exploring Old Town of Leh, Gufuk, Leh Market, Museum for a balmy afternoon
Leh market is a tapestry of interesting age-old cultural finds of the region. I found a number of beautiful Ladakhi cafes near Leh market that served delectable local cuisine. Visit the Thabtsang cafe for an authentic Ladakhi meal prepared in Tandoor. The steamed dumplings and lamb stews are exactly what you need to add fuel to your otherwise uneventful evening. Walk to the market with a couple of hours in hand. You will find all sorts of commodities.
Candy packets branded with Chinese letters remind you people love to eat similar stuff across the disputed borderline. Dried herbs and potatoes reigned the market by the end of winter. The last lot of apples gracefully stayed still by the street side vendors' stalls. I found the jewelry shops to be the most interesting. There were yaks made of apricot wood, camels with double hump made of topaz and other colorful stones, lockets made of wild cats' teeth. I gasped, is it legal even?
Prices are reasonable. You may bargain if you think the price sounds ridiculous. Leh market is situated at the foothill of Leh palace. Often compared with the Potala palace of Lhasa, Tibet, Leh Palace has an intriguing history. The cobbled pathway is steep and demands a certain level of physical fitness to climb atop. The Palace is now abandoned and partly open for tourists. Leh palace lets you take a beautiful view of the high craggy mountains at a distance, the allure of which is incomparable. The lesser mortals live in the city, constantly wondering what is there beyond the mountains.
On the other hand of the Leh palace, you have the old neighbourhood of Ladakhi people. Centuries have passed but lifestyle reminds us of nature's yield. Leh palace has a museum adjacent where the remnants of the heydays of Silk Route and regal Namgyal dynasties are safely stored. It is known as the Central Asian Museum.
Ornaments, hand painted Tibetan Thangkas, Silver cookware and elaborate dress dresses are to name a few. Headgears studded with jewel stones, feathers and pricey metals are distinct features of Ladakhi communities. Earlier, sheepskins were dried and used to keep the human body warm.
I suggest visiting the Leh Palace by the end of the day during golden hour to get the best view of the town. You may alternatively choose to spend your evening at the Shanti Stupa. Both are located at a high point and lets visitors take a sweeping view of the city.
Sunset in Leh brings in cold gushing wind directly from the height of the mountains. Before you even know, it is freezing outside. Wind blows vicariously. Take proper woolens to protect yourself.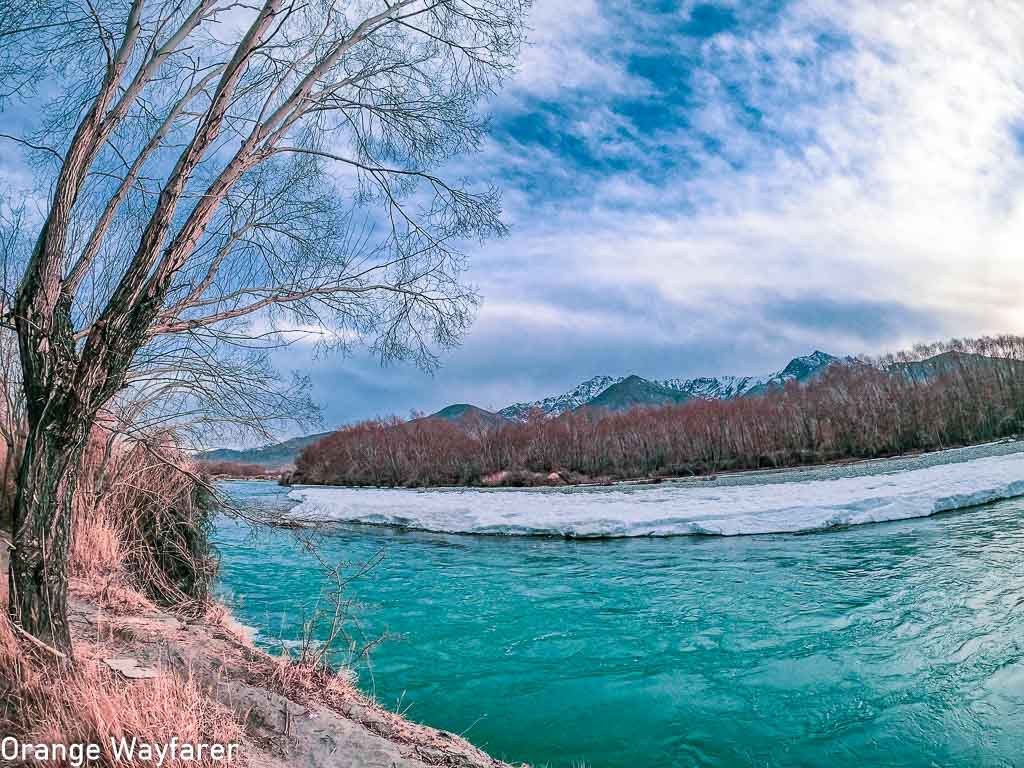 I happened to make a friend in Leh by serendipity. An army doctor. He was kind enough to take us to some of the unknown yet favourite spots near the city. One such place near Leh is Gufuk. Gufuk is a waterbody which often freezes in the cold winter and doubles as a winter hockey ground. Winter hockey is a cultural thing in the whole of Ladakh.
The Indus river took a horseshoe bend and left behind the water body a few millennia before. We meandered through dense grass, stepped on sharp branches and reached the bank of river indus. The ice cold water made my toe nails wrinkle but the joy of meeting Indus at a forlorn point was incredible! In summer, a number of migratory birds, especially ducks, call Gufuk their home. You do not need to seek any permission as Gufuk is mostly frequented by the locals keen on smoking a joint. Visiting Gufuk and birding is one thing to do in Leh if you are keen on spending some lone time with nature. You also get to meet mighty Indus from close. I think that is extremely special thing to do in Leh!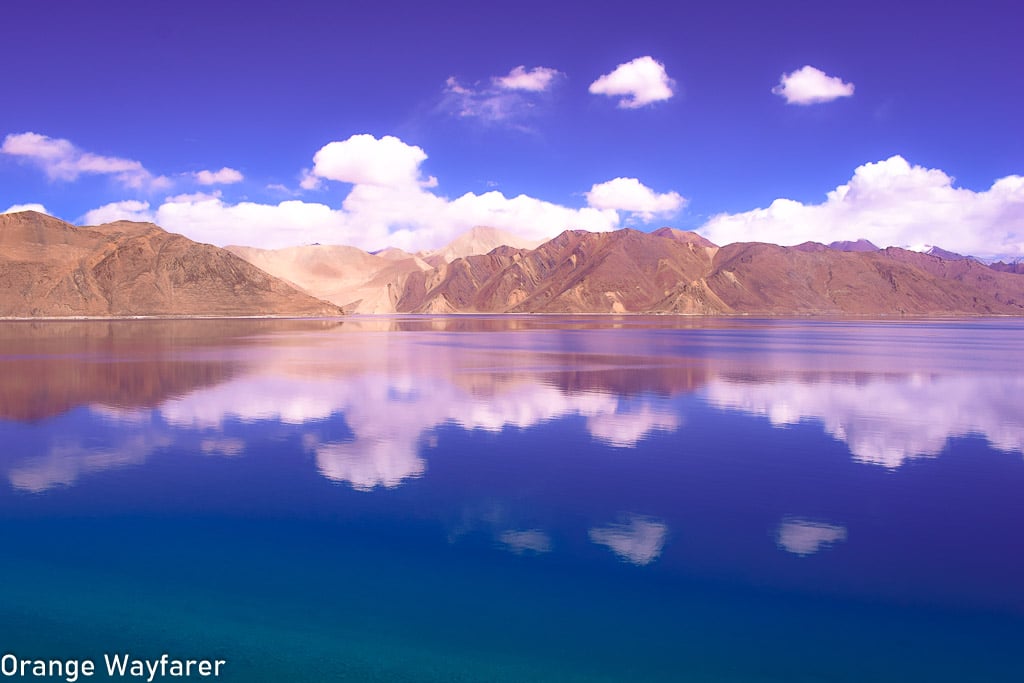 Day 3: Visit to Pangong Tso Lake from Leh Town
Day trip to Pangong Tso Lake: Crown Jewel of Ladakh. You need an entire day!
Famed as the three idiots Lake of Ladakh, Pangong Tso is the sole reason a number of people visit leh.
If visiting Pangong Tso is one of your highest priorities for the Ladakh trip, I suggest planning your trip in summer. In winters, due to snowfall and dicey weather conditions, the road to Pangong may remain closed.
Three idiots was just the beginning. Pangong Tso saw a surge in tourist influx with the release of movies like Jab tak hain jan and rumored shooting of GOT prequel. The locale and otherworldly scenic beauty of the place does justice to Pangong Tso!
We started at the wee hour of the day for the day trip to Pangong tso. Many tourists stay back by the makeshift tent accommodation by the beach to witness an ethereal starry sky lit with milky way and far away galaxies. The mornings at Pangong Tso are rewarded with stunning sunrises.
We headed back to Leh during sunset due to uncertain accommodation by the lake. To safeguard the fragile ecosystem, the Ladakh government sometimes shuts down tourist business by the lake. A lot like what Thai tourism has done to Phi Phi island. Make a day trip but allow the night to restore balance somewhat.
It took us 5 hours to reach Pangong Tso from Leh town. Enroute, we crossed the mighty Hemis monastery. The Indus river danced throughout the course of the journey until we started our ascent to Chang La. Another high pass of Ladakhi Himalayas, Chang la pass often remains closed due to heavy snowfall in winter. Even in the summer, the wind was gutsy. At the highest point on the road, a temple, a memorial in memory of the martyrs of 70's war and a DRDO office caught our attention.
The road towards Pangong Tso is arid. Dried up white barren river beds frequent the route. It evokes mellow memories of an apocalyptic world. Sometimes, you stop by the lush green meadows that found a way by the marshland. The fat rats of Himalayas, Marmots live here. Please refrain from feeding Ladakhi wildlife. Nature has provided them enough. The least they need is a piece of merry biscuit under the garb for your photo op!
Situated at a height of 4000+feet Pangong Tso resembles an ink pot flowing in youth from a distance. It dazzles your eyes as you approach the narrow course of road through white mountain scape, bereft of any sign of life.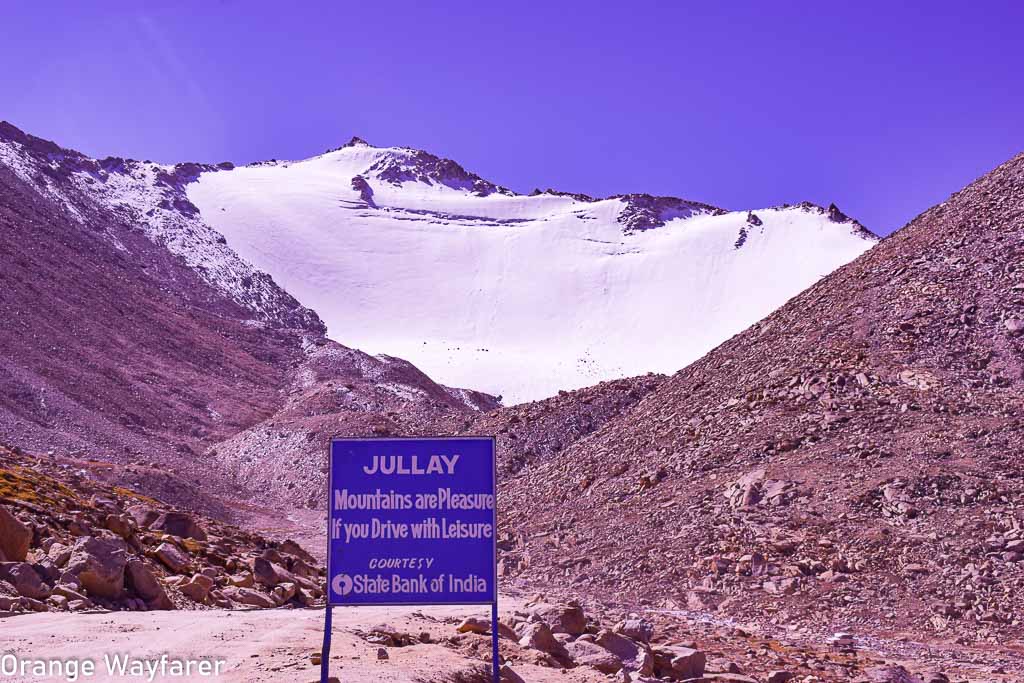 I filled my lungs with mountain air and breathed in just to let my mind slowly savor and indulge in the stunning views of Pangong Tso. Once a part of the Indian ocean, and I am talking about eons ago, Pangong Tso is shared between India and Tibet (now under the rule of China). In recent history, Pangong tso has staged a number of political discourse in the subcontinent and unnecessary bloodshed took place. However, permits to Pangong tso are given since Indian armed forces are stationed and often patrol the waterbody with boats and helicopters.
Light refreshments are available by the shore of the lake. Swimming is prohibited. Please do not open your shirt and pose by the water. Like most of the glacial lakes of Himalayas (Bum La and Madhuri lake is an example), Pangong Tso is a sacred waterbody for the locals as well. Watch the waterbody change its colour with the gradual movement of the Sun. The glass-like water perfectly reflects cotton clouds and craggy mountain peaks in yellow ochre hues!
To return safely to Leh Town, start by 4 pm. It is a good idea to cross Chang La pass as early as possible. If you get stuck on these roads, your only rescue option is the army. Only a handful of nomadic shepherds live in this terrain who help their yaks feed or herd on the sparse vegetation. Electric, grocery supply, running water are essentially considered luxury beyond Chang la. Visiting Pangong Tso, one of the most important tourist attractions in Leh, and entire Ladakh is an essential thing to do while traveling Leh!
Day 4: Visiting Indus Valley and Exploring the Monasteries from Leh
Day trip to Indus River valley & exploring the ancient Buddhist Monasteries
On the way to Pangong Tso, we stopped at Hemis Monastery first for a while. The first time I was traveling in Leh, I was actually invited to the Naropa Festival. Hemis is one of the most prominent day trips from leh city as well. If you are spending 5 days in Leh, allow a day to explore the ancient monasteries of Indus valley.
Hemis monastery is known to be the richest among all the Tibetan Buddhist monasteries in the region. A lot of old world artifacts, thangkas, gold jewelry, and antique products found a place on display at the adjacent museum. Hemis has been attacked quite a number of times. To save the priceless and timeless historical anecdotes, Hemis monastery was rebuilt at the fold of the mountains.
Sometimes, it snows if the wind blows strong. A few villages are located nearby. Population is sparse.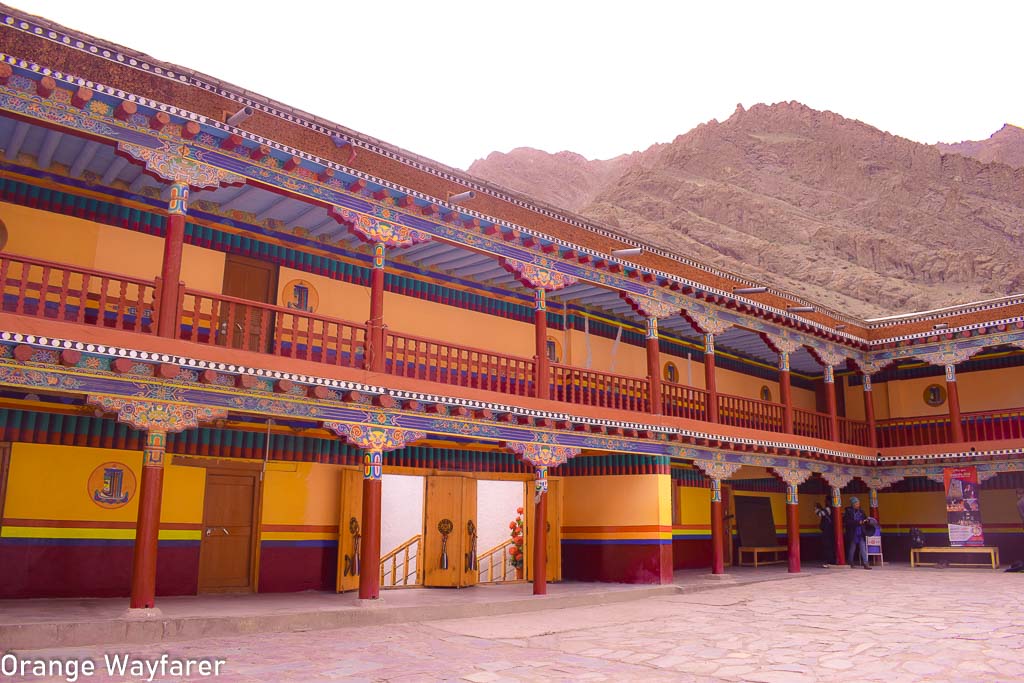 On the way to Hemis, two more prominent monasteries come on the way.
Stop at Shey monastery. The view from Shey is astounding. Lush green patch of meadow reminds you of the alpine terrains. Right next to Shey monastery, you shall also find a stupa dedicated to Tara, the female form of Buddha. Tantric Mahayana Buddhism is practiced in the region.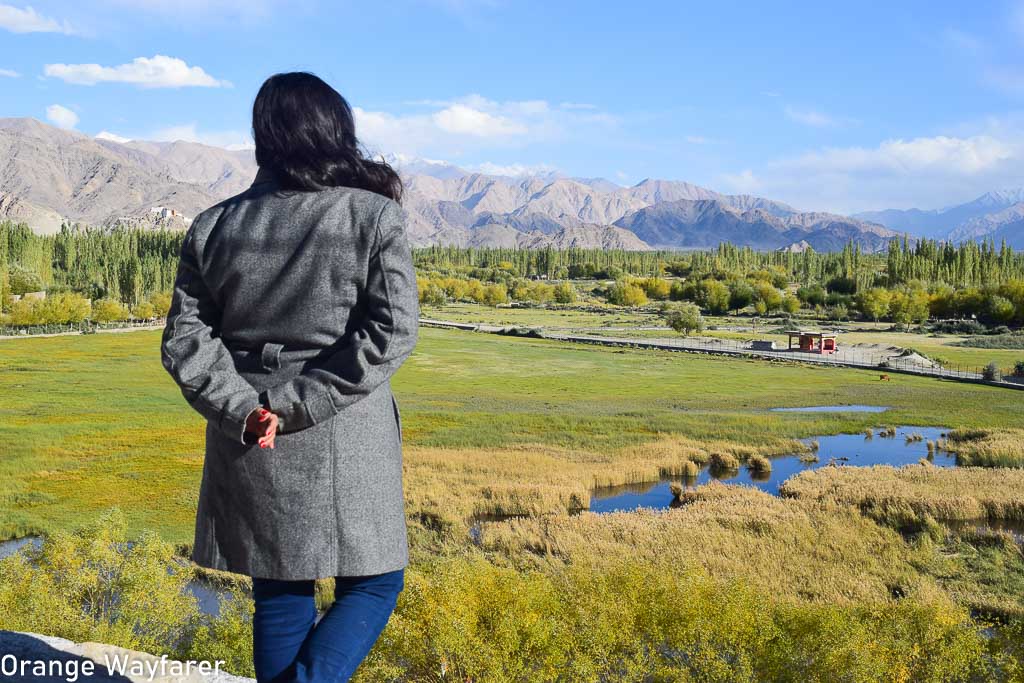 Close to Shey monastery, another beautiful gompha stands, known as Thikshey monastery. Thikshey monastery is famed to be a mirror image of Potala Palace of Lhasa, Tibet (now under Chinese occupation). Thikshey houses the most beautiful statue of Maitreya Buddha. However, I found the sanctum of Mahakal to be the most intriguing part of the monastery.
Head to Thikshey monastery at the start of the day. If you reach there as early as 7 am you can witness the serene morning prayer at Thikshey.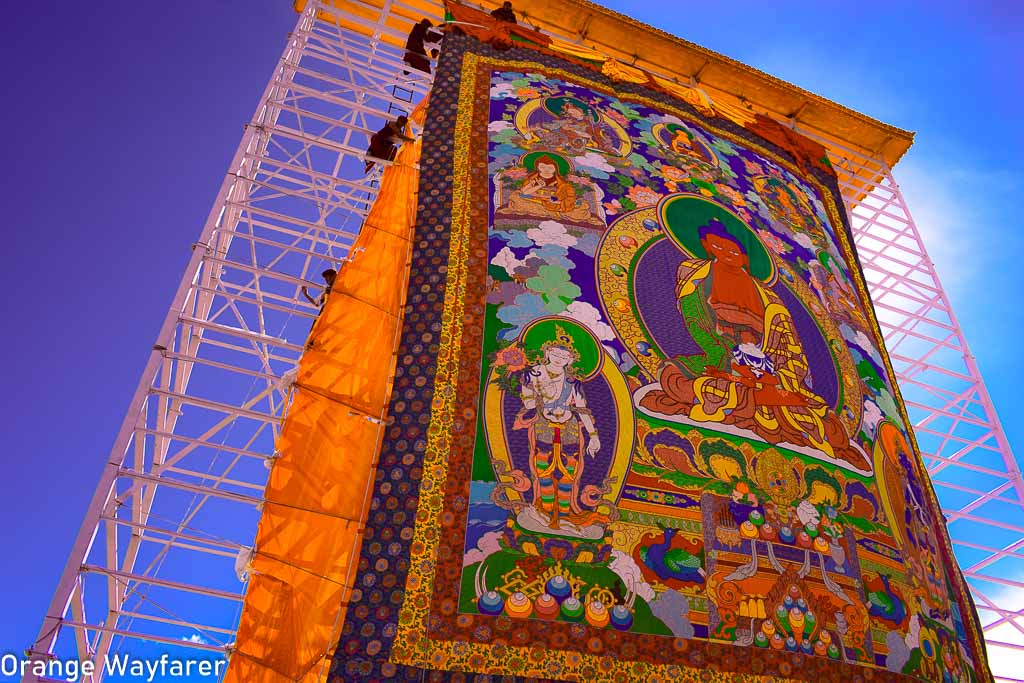 Chanting and various religious ceremonies are practiced here on a daily basis. The air at the gomphas are usually filled with the aroma of yak butter. Topaz and precious stones are used to adorn the statues.
You may also stop at the Stakna monastery. Stakna is located at the bend of the Indus river. Ask the locals and visit the animal rescue center on the way. A number of Bactrian camels used for various Government projects (fair, exhibition and likes) are kept as an enclosed area. Their numbers are drastically coming down since locals in Nubra often hunt them down for meat.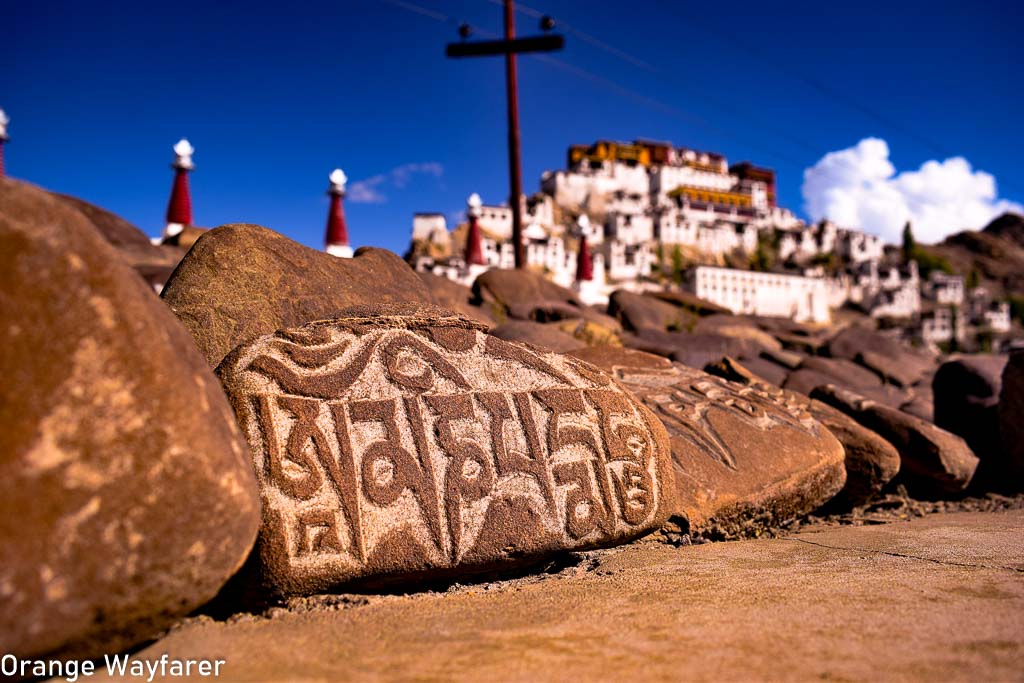 Another beautiful destination on the way is Stock palace. It will take a couple of hour's detour if you want to experience the erstwhile Ladakhi king's new palace. Closer to Leh, visit Spituk Gompha which shares its wall with a Kali Mandir. Although, the Kali statue differs to a great extent from the usual Kali idols of Kolkata!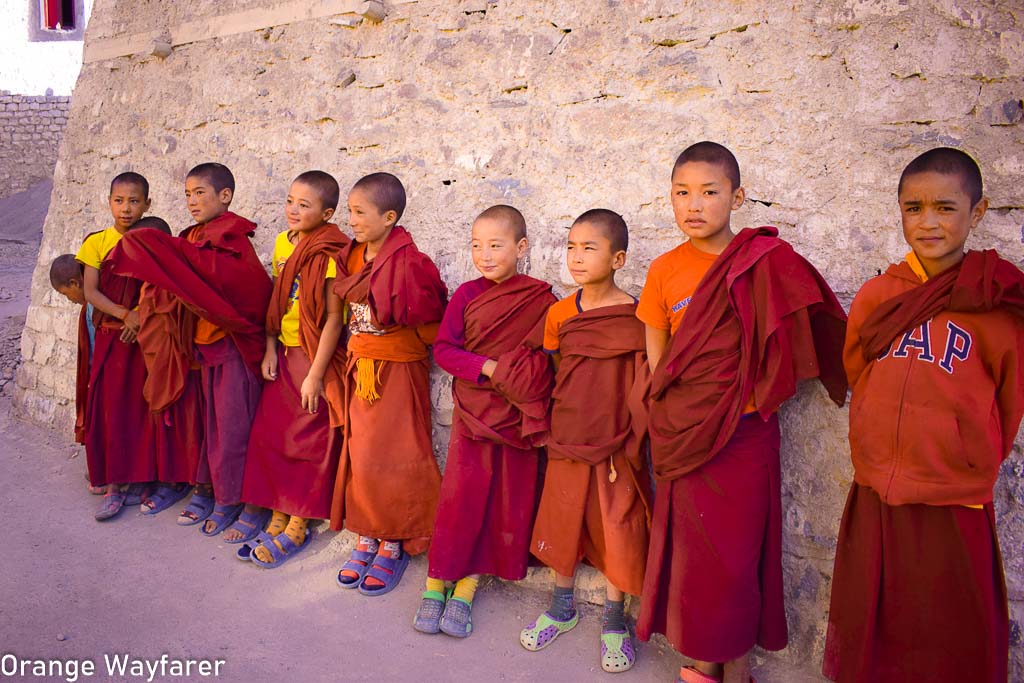 Also read: Bonedi barir Durgapuja of Kolkata, a forgotten world!
Day 5 : Lamayuru Monastery and moonland from Leh
Lamayuru Monastery, Moonland, Aryan Valley. An entire day is needed for this.
For a cultural traveler, Leh would never run out of tourist attractions. By the virtue of being one of the most prominent trade routes to central Asia in line with the ancient Silk Route, Leh had been a sprawling ground where Buddhist ideology and practices spread among the locals. As a result various monasteries are found in the valley.
Lamayuru is one of the ancient monasteries of Leh. Its history dates back to 11th century. Originally a cave, Lamayuru monastery has now grown and how! Close to Lamayuru, you may also come across another high pass named Fotu La. Today, Lamayuru monastery houses at least 300 monks of various age groups from surrounding villages. many abandon the regular life in search of spiritual fulfilment. many go back to their village after their education has been completed. Lamayuru hosts two annual mask dances, also known as Yuru Kabgyat.
From Lamayuru, you can view moonland. It is an intriguing terrain of bright yellow colours made of river or lake deposits (many geologists argue there was a waterbody in the area at least 40000 years ago). It is known to be the "Moonland" of Ladakh.
On the way to Kargil, appears Lamayuru monastery. If you are traveling to Leh with a pit stop at Kargil, you must allocate at least three days in the second largest city of Ladakh!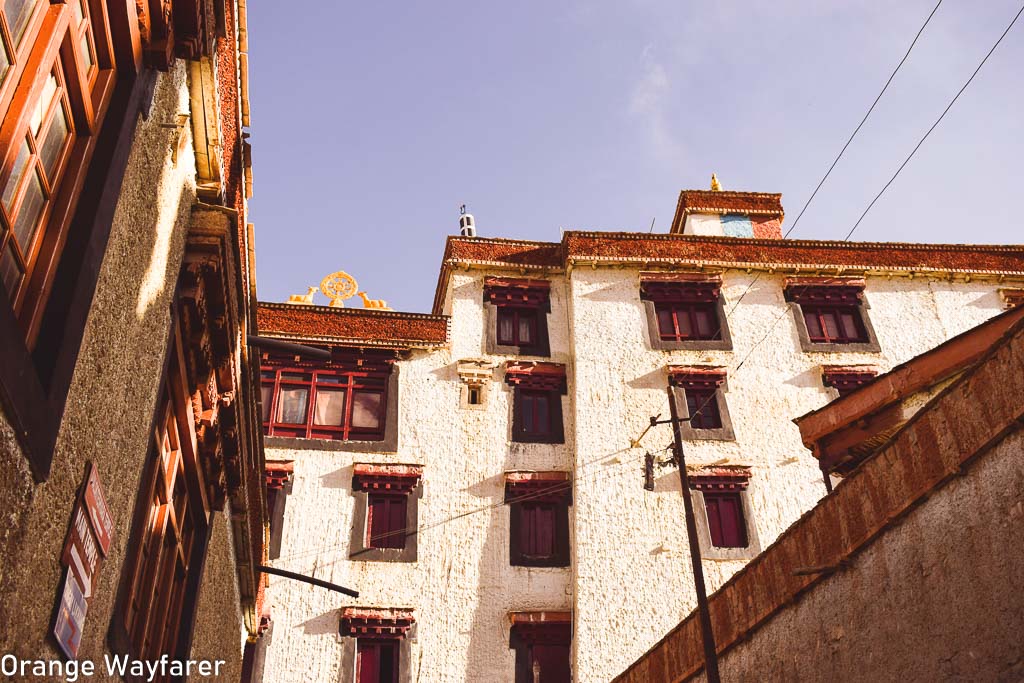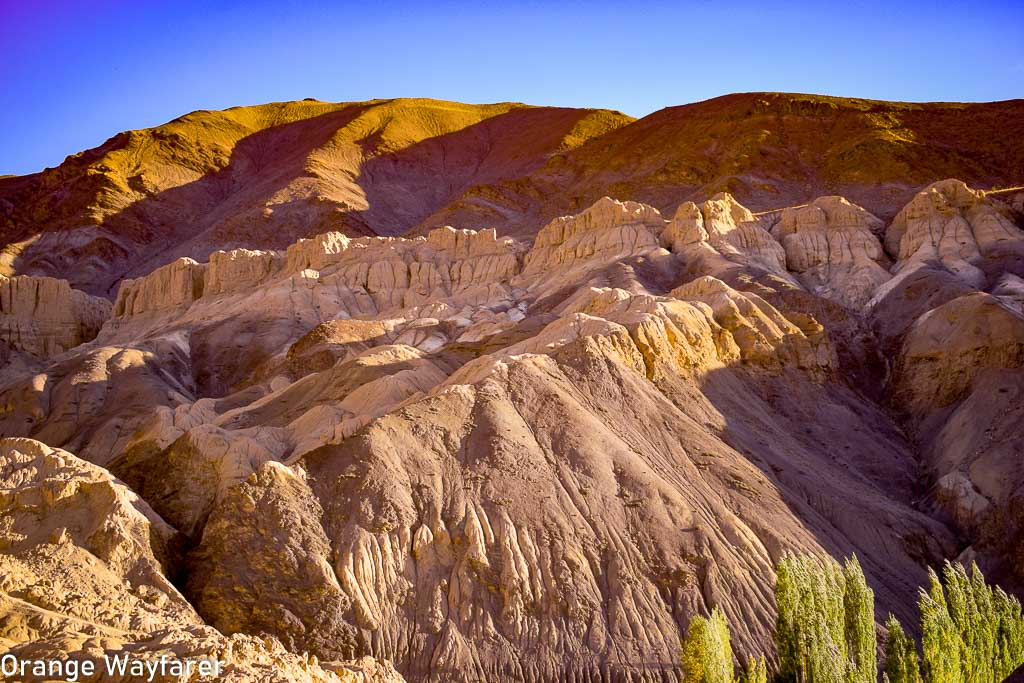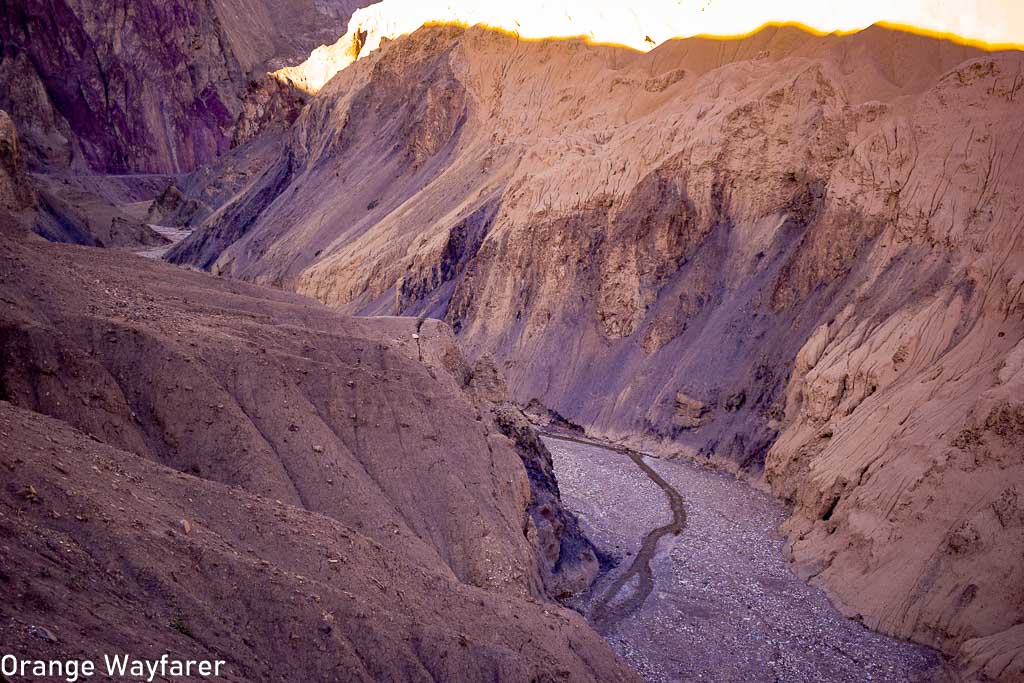 Kargil is the second largest district of leh. While most of the tourists use Kargil as a one day stop over on the way to Leh from Manali or Srinagar, I urge you to consider traveling in and around Kargil at least for three nights. Its beauty can be compared to that of Kashmir excpt the people are happier with Indian governance.
However, half way on the way to Kargil, you shall come across the Aryan villages. Known to be descendants from the Alexander's army, Aryans are a tribe who adhere to age-old norms and traditions in the society. They believe in Buddhist or Islam alongside worshipping nature as their forefathers did. A performance at an Aryan village is a treat to the eyes!
Also read: A travel guide to exploring the ancient Aryan tribes of Ladakh: Offbeat gems of India!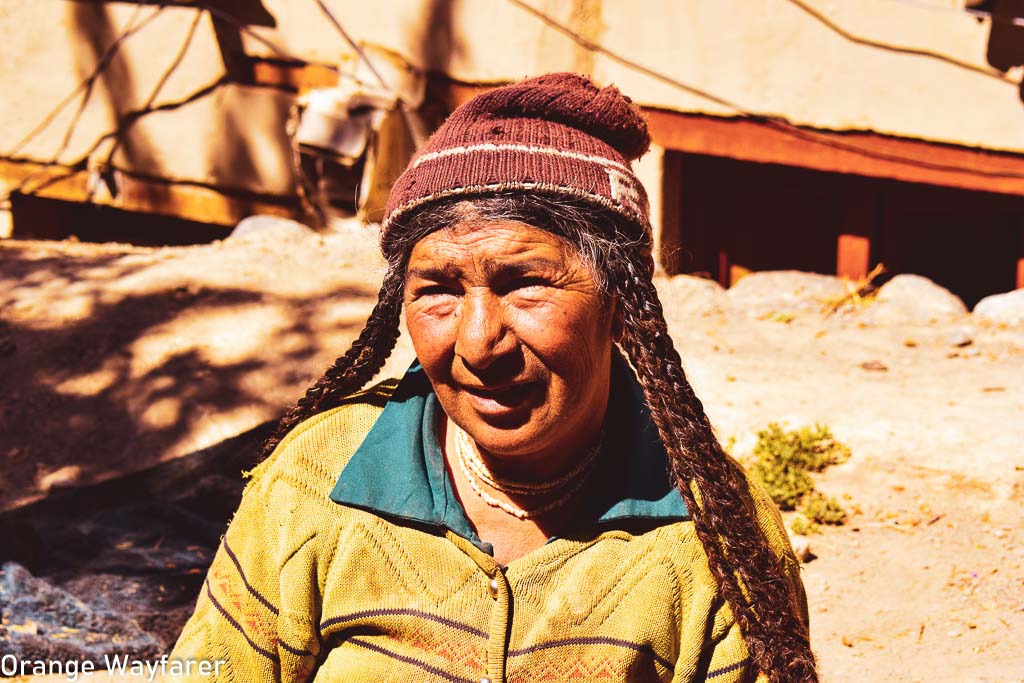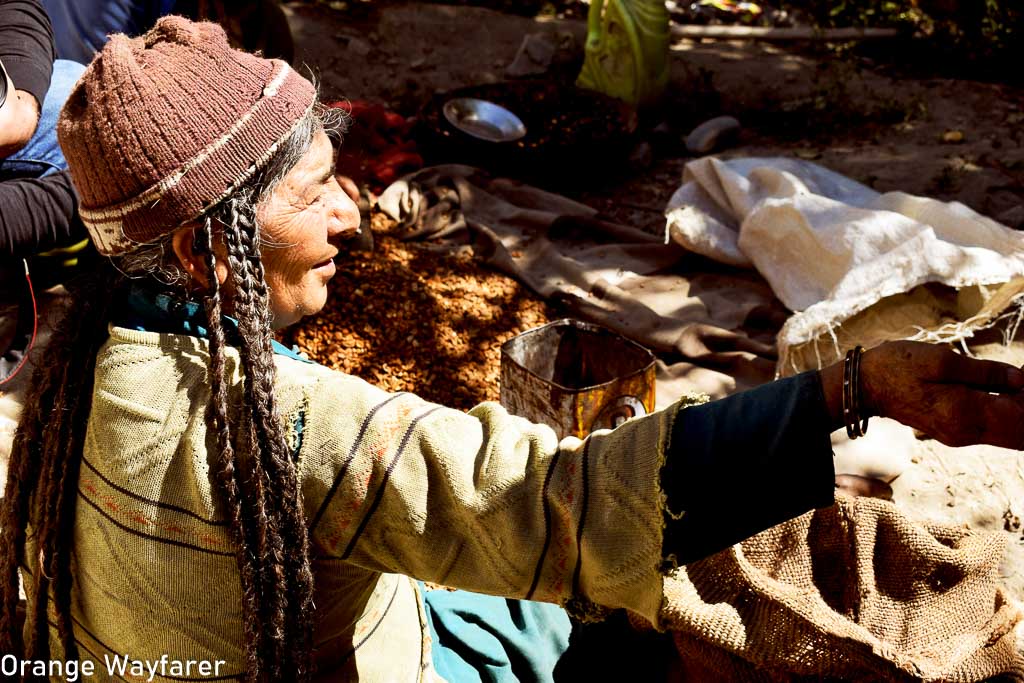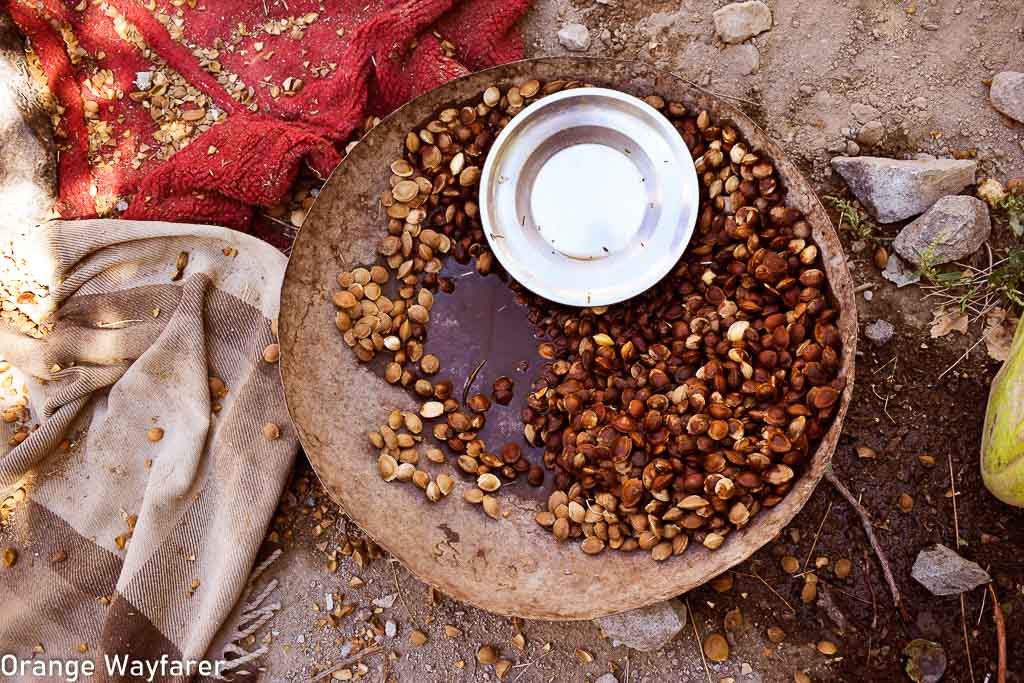 Also read: A photo blog on Kargil, the offbeat gem of Ladakh!
More offbeat Day trip options from Leh
With careful planning, you can very well extend you stay in Leh for a week or even more! There is never a dearth of thigs to do in Leh! Day trips, museums, markets, cafes, trips to the high passes: Leh offers endless tourist attractions. In case you have to extend you stay, and it happens due to sudden change in weather.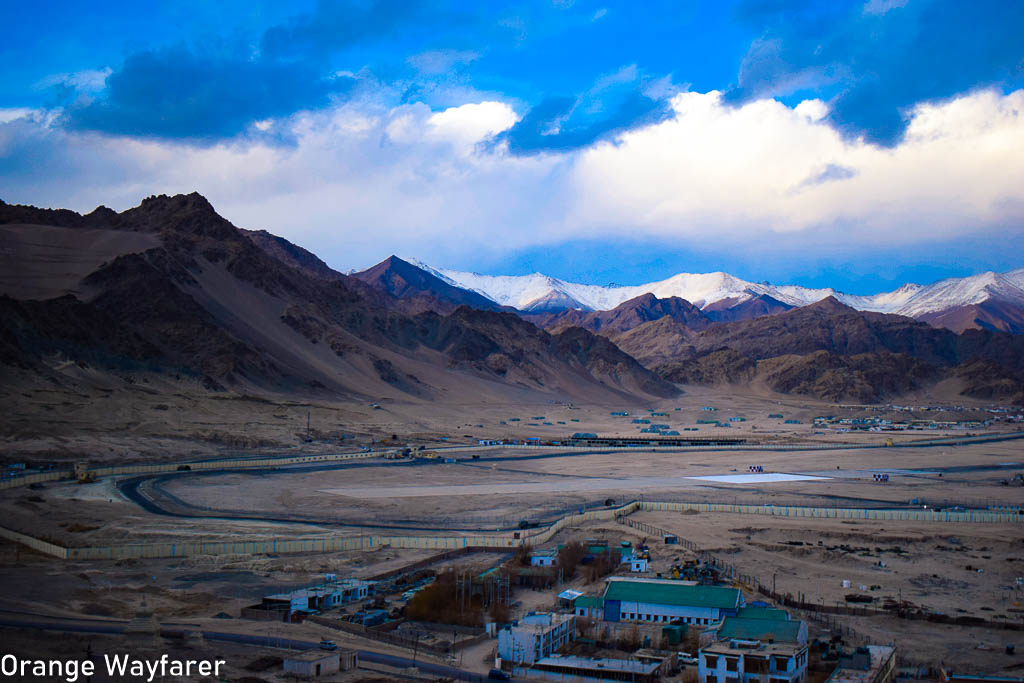 Khardungla: Day trip from Leh
You need to cross Khar Dung la to visit Nubra valley and Turtuk in Ladakh. That can not be a part of a day trip. However, visiting Khar Dungla from Leh city takes only a couple of hours.
One of the highest passes of India, Khar Dung La holds immense importance in India's strategic position in the region. through Khar Dung la, supplies to Siachen and border areas are sourced.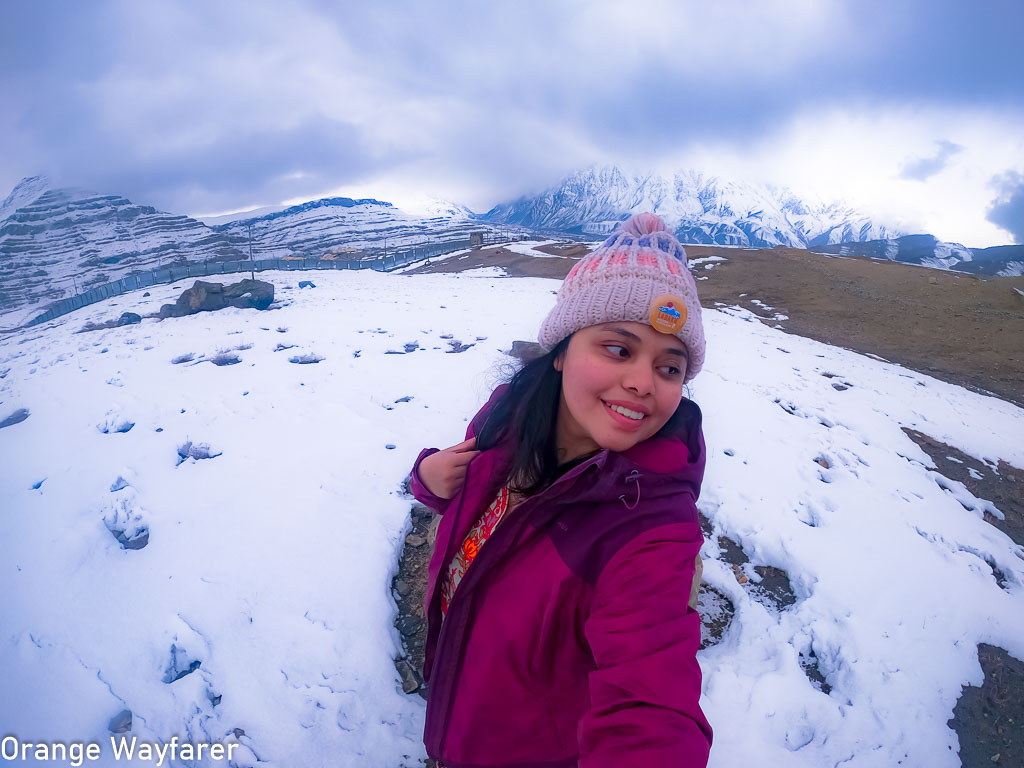 Even during the peak of winter, the road to KharDung la remains open, even for civilians. Army is at work all the while to take care of the road and to clean it. If you are keen to see snow and white ladakh but have planned your trip during summer, trust KharDung la to astound you!
Also read: A trip to the Dras War memorial in Kargil, an emotional day in my life!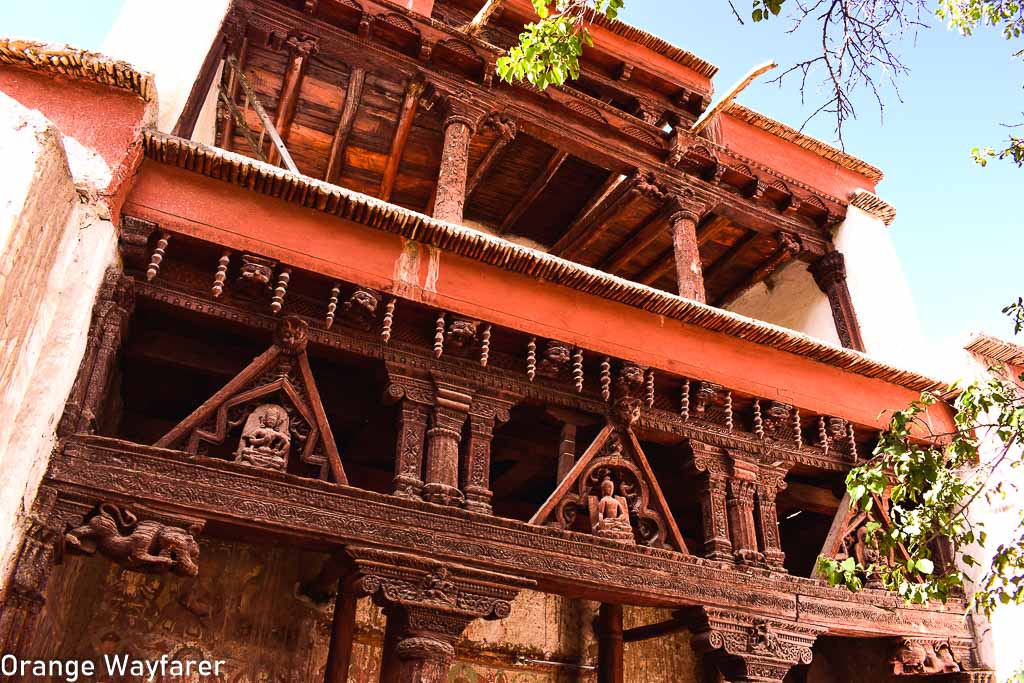 Alchi Monastery: Offbeat tourist attractions near Leh city
Located closer to Leh, you may visit Alchi monastery for a day trip. Alchi Monastic complex was built at least 1000 years from today and showcase a distinct architectural style. River Indus remains constant by her side. Hindu and Buddhist artistic features are prominent as well as the influence of Kahsmiri and Himachali kings in the complex. Of all the existing temples, Manjushree temple is the finest in terms of art and cultural value.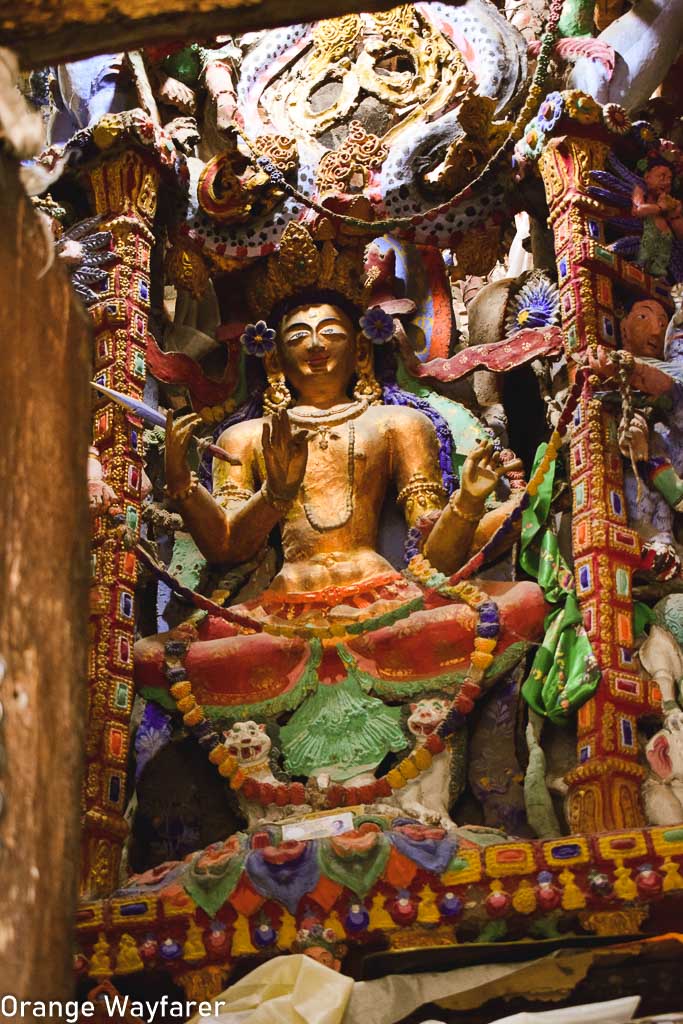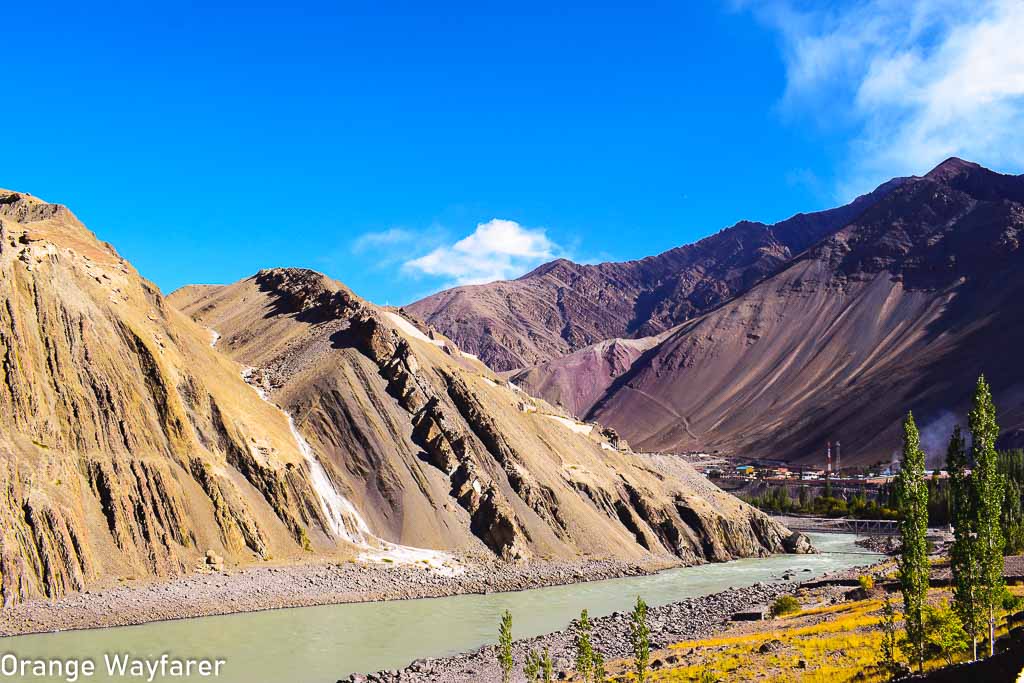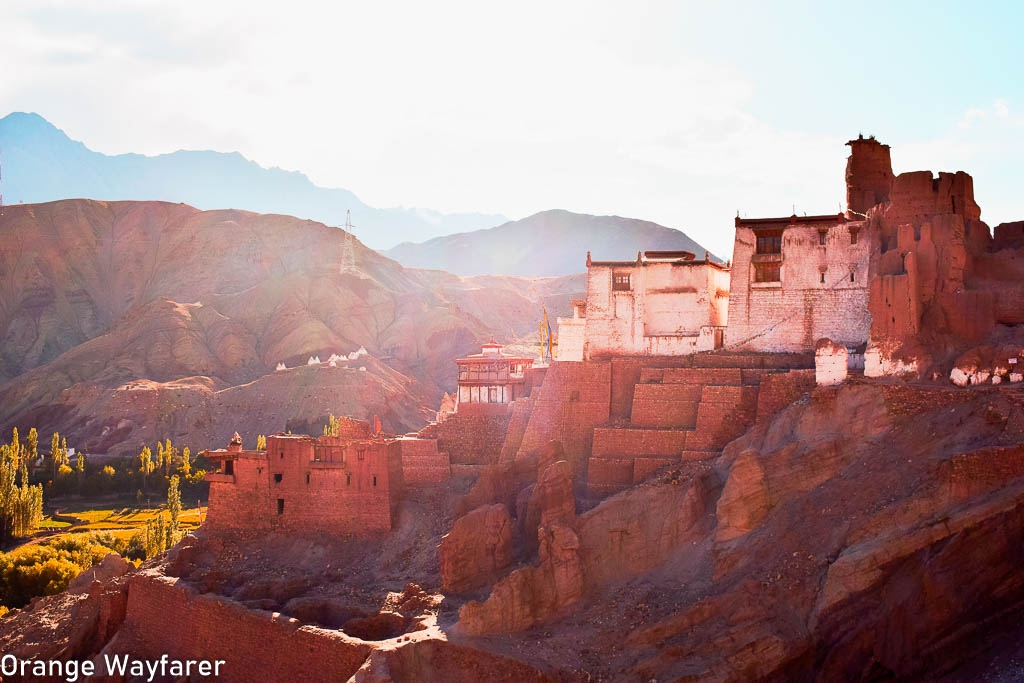 Also read: 20+ photos of Traveling in Zanzibar
Basgo Monastery
The movie Dil Se was filmed here. To be specific, a specific song of the movie Dil Se, Sat Rangi re was filed here. It is a dilapidated monastery with few ruins and an operational mosque which shares its boundary with a long standing Buddhist Gompha. Not a single living being was seen anywhere close by except for a monk. I could sense Ladakh's vast wildness for the first time standing at the feet of Basgo Monastery. I recommend a visit to Basgo if you appreciate pristine place all to yourself!
Should you visit Tso Moriri from Leh as a day trip?
While Pangong Tso has hit the limelight thanks to Bollywood, Tso Moriri or Tso Kar remains obscure from the mainstream tourist gaze so far. To reach Tso Moriri and return to Leh on the same day, you need at least 18 hours a day. You start as early as 5 am and you will return by 10 pm. It is an undue risk and takes extreme toll on your health thanks to Ladakh's extreme terrain. it is better to slow down and explore at peace. however, if you are too keen to see Tso Moriri, I would say it is not exactly impossible to visit Tso Moriri lake!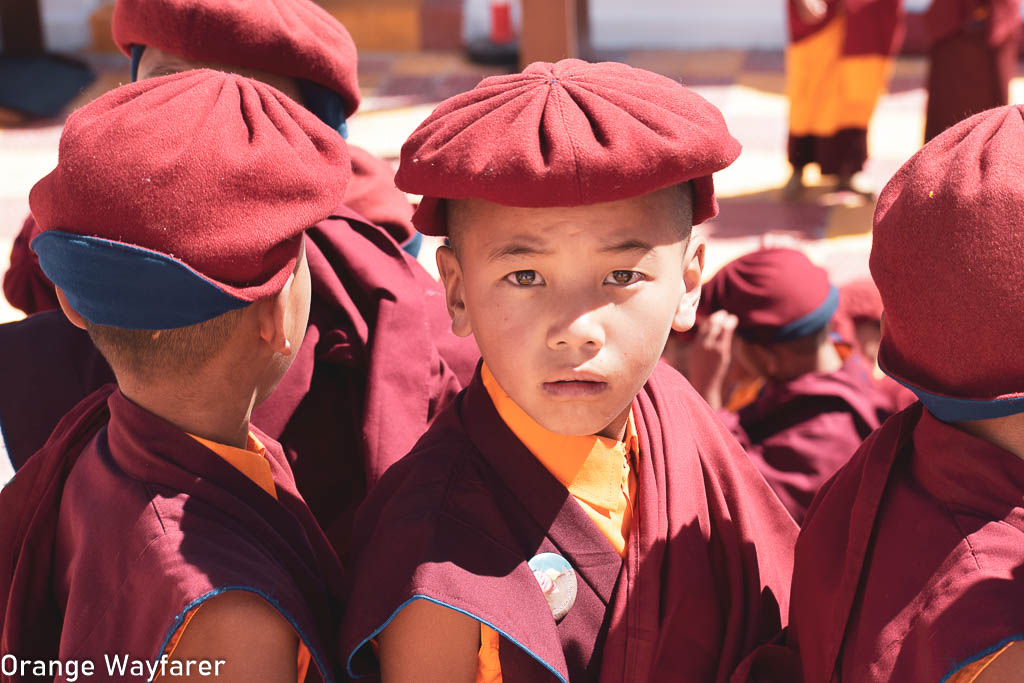 Staying Healthy in Leh
Numerous articles and social media posts suggest Leh is dangerous due to oxygen scarcity. Nothing could be further from the truth. Let me explain.
Leh is located at an astounding altitude of 10,000 feet above sea level. High mountains and stark sunlight flourish the region. It is a drastic change from the natural habitat of most of the tourists.
It is possible you will find your oxygen level dropping in Leh in the first few days. Breathing could be a bit of a challenge when you find yourself climbing the staircases. With a mask as the new normal demands, it is possible that you will pant occasionally.
Please note, this is normal. In fact, I was speaking to this doctor from the Indian army posted in Leh. I had measured my Oxygen level because I can and I found it to be 87. I was alarmed and informed the doc and he suggested waiting till it drops to 70 when he would send me Oxygen cylinder! So, there you go!
Usually, your oxygen level would hover between 90 to 95. On occasions and extreme physical activities like trekking and all, you may experience oxygen level coming down. Many doctors recommend carrying small oxygen cans to provide extra support in such cases.
Acute Mountain Sickness
More than Oxygen scarcity, what really is troubling for Leh-Ladakh trip is AMS or acute Mountain Sickness or HAPE. The only way to safeguard yourself from AMS is to acclimatise and allow your body to adapt as you climb the soaring heights. ALways listen to your body, allow it to rest enough times before you start a new journey, and never rush. AMS leads to terrible headache, nausea and insomnia in mild cases and can be fatal if the condition remains untreated.
I was recommended to carry and eat a diamox and a paracetamol. I remember popping a diamox everyday at the breakfast table as we geared up to travel for that day!
For Covid and related precautions, please remember to mask up and carry a negative RTPCR report, especially if you are headed towards the remote parts of Ladakh! A mask can do wonder for you and for the world outside.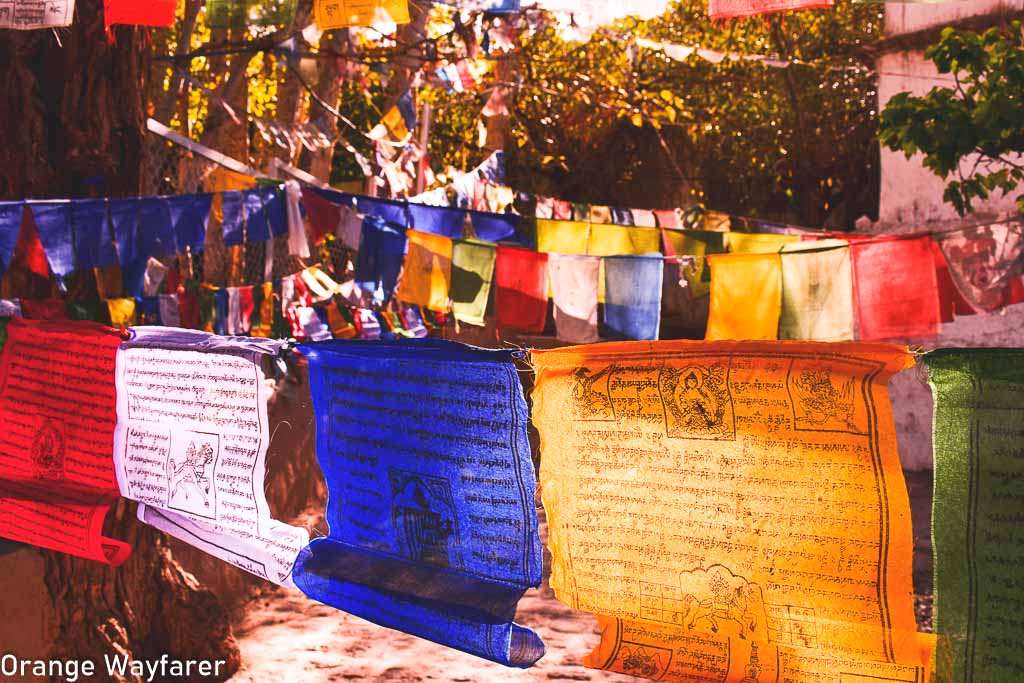 Also read: Traveling to Phang Nga Bay in Thailand!
Souvenir to buy from Leh
To buy the best souvenirs from Leh, I recommend heading for the Leh market. It is a thriving market place with plenty of products on display. The sellers journey from far off places and carry along homegrown or handmade organic food and herbs and artworks.
If you are keen on buying gourmet items as souvenirs please pick almonds and walnuts and the creme de la creme of Ladakh's organic produce, apricot! Apricot bloom in Ladakh is one of the best seasons to witness nature's colours in the mountains! Sea buckthorn juice and tea are some of the clever finds in Leh which helps one fight the tolling altitude gains.
I look out for antique masks in Leh. I often pick Topaz studded silver jewelry from the tiny shops. Many shops are inundated with produce from Kashmir. Leh relies on Srinagar for an unhindered supply chain, especially during the harsh and prolonged white winter months. Many Kashmiri families have moved to Leh and started with business in the city.
If you are keen on buying woolen products, Leh has plenty of options. The one I prefer the most is thrift shopping from the army barracks. These are products specifically designed and made for the army guys. Sold at throw away prices, these products are the best protective gear against the pressing cold you will face during a trip to Leh. prices for a good quality of socks starts from INR 50. Not even Decathlon can compete with the price point. I also particularly love the wooden yaks sold at antique markets. These walnut wood yaks are worshipped as totems in old villages of Leh!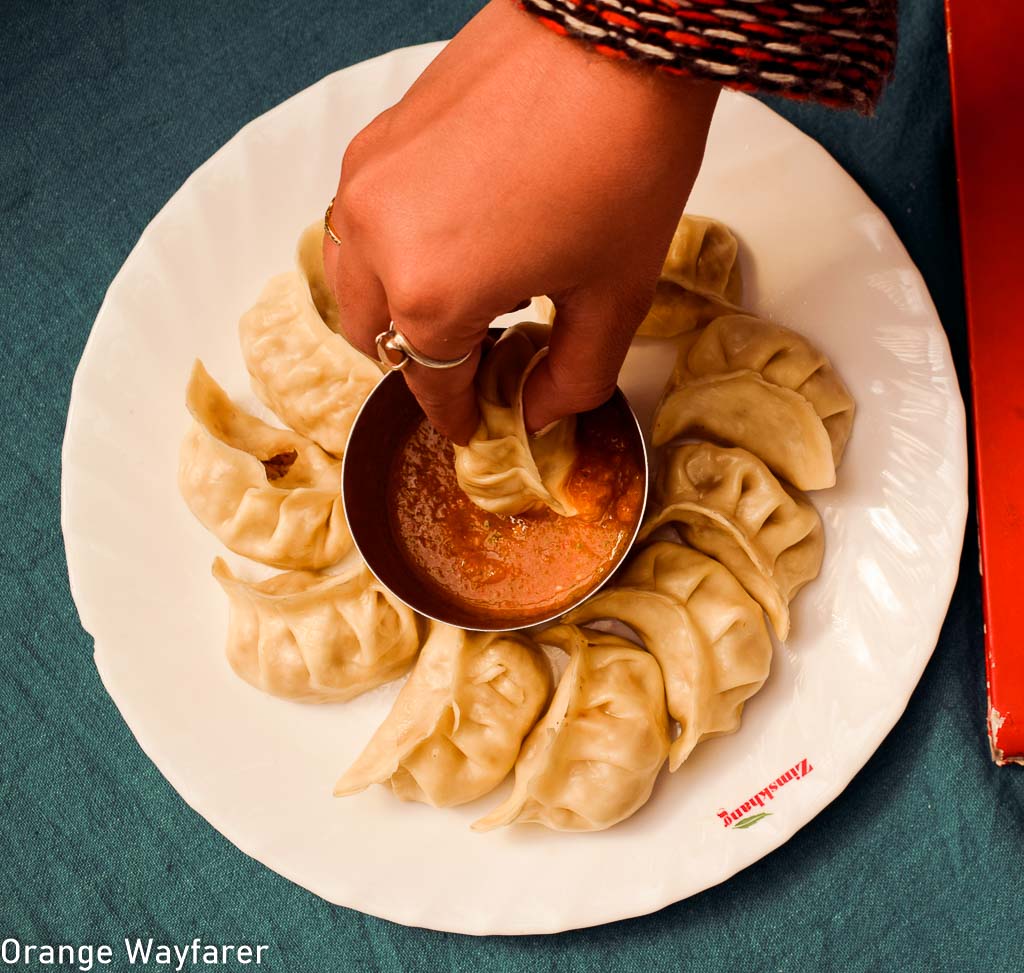 Where to eat in Leh
Lei grows and abundance number and variants of berries protein rich nuts and fruits are available at the Indus valley villages as well apart from that thanks to high altitude and Ladakh primary being a cold desert a hardly sees fertile agricultural lands. Whatever is produced in le is organic and fruit of hard soil.
Usually gets its own share of supply from the plane lands through Manali Srinagar and Chandigarh. What the this cross gets transported through the high passes and reaches the furthest of secure rural corner of Ladakh.
However Le has a long-standing culture of tandoor where daily bread is baked at the local bakeries and then the household gets their share of weekly supply. The cafes in Leh market are carefully e desktop to remind you of the olden days when Leh was thriving place melting flower pot of many cultures and thread traders. Do try the seasonal fruits apples, dried mint, overwhelmingly flavourful lamb to cooked with yam and rich in fragrant organic spices. Short grained red rices is a specialty of Ladakhi cuisine. To cater to the tourist influx however Leh has trained hospitality partners with various types of food. I was pleasantly surprised to see a big spread of Burmese khao suey at The Grand Dragon Ladakh.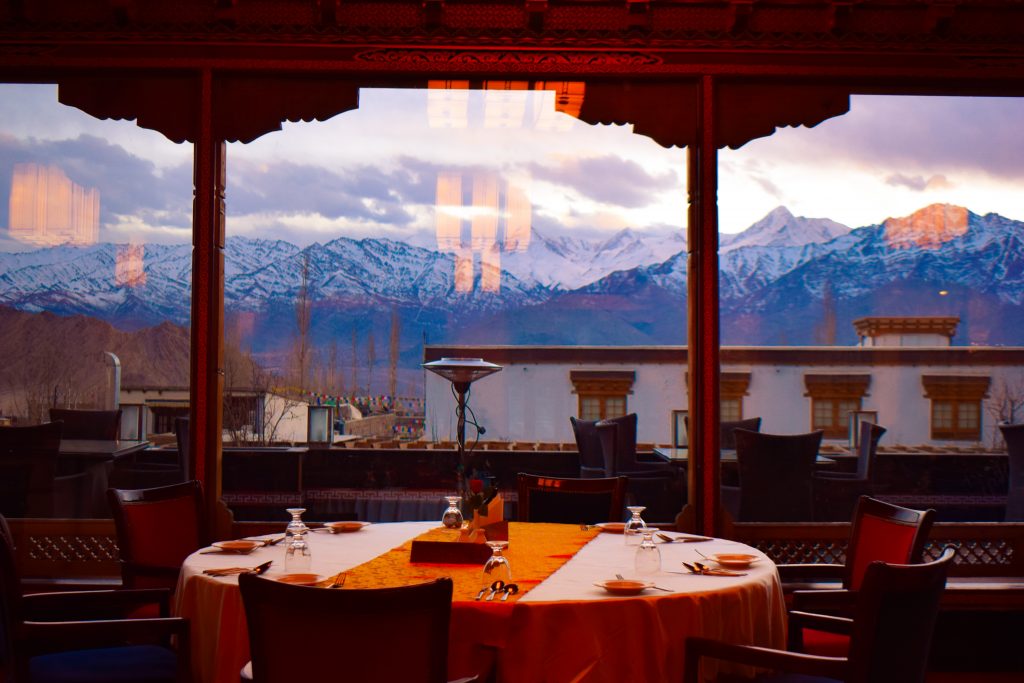 Try the following cafes at Leh market:
Lehvenda Cafe: Local and continental food are available. Great wifi speed to work from.
Amdo Cafe: Try momo and thentuks. Mostly Tibetan food

Ja Khang

: Run by an NGO group, serves coffee and great place to read a book and spend an afternoon
Namja Dining: Great Local Ladakhi food and a very kind owner
Metta cafe: Funky vibes and best coffee in nLeh city
My Cafe: Great Location and great View. Try coffee with homemade desserts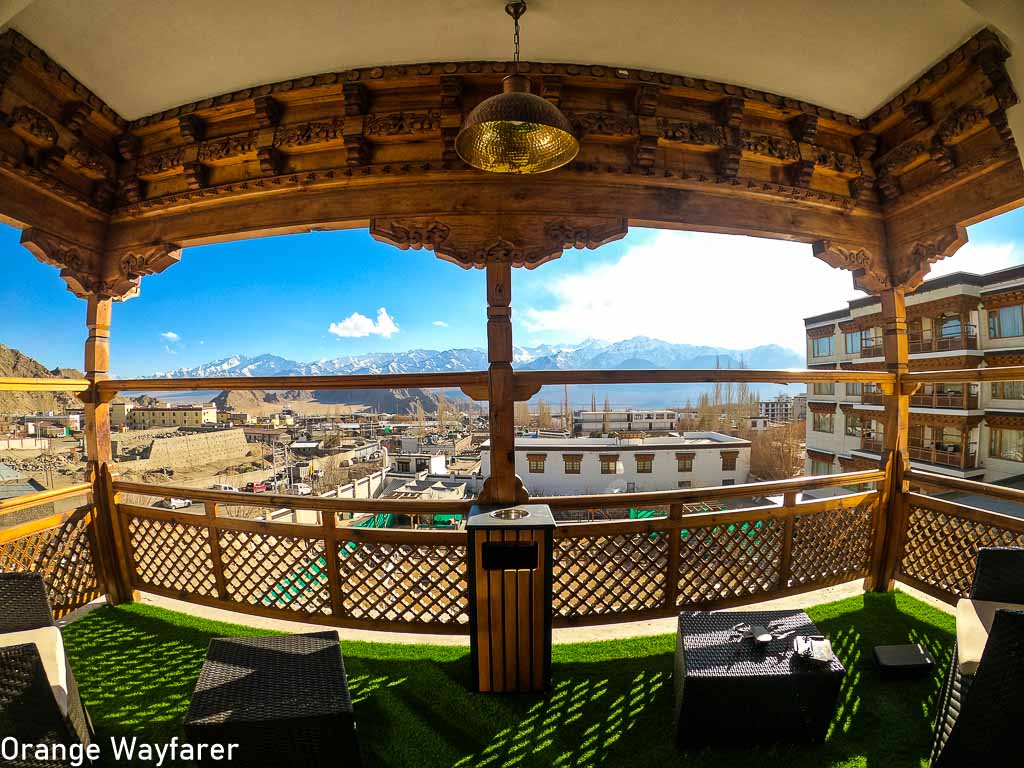 Where to stay in Leh
During my second time traveling in Leh during winter months of February, I stayed at the Grand Dragon Ladakh! It is one of the few Luxury properties Leh has in the city.
It is extremely important to choose a comfortable stay in Leh as you explore the city and the rest of ladakh.
Comfort might be a good thing to have at various other destinations but in the case of Leh, comfort is an essential thing. I say this after traveling to Leh more than once. The first time, I stayed at a homestay. While it was a very decent and cosy experience, nights were excruciatingly painful.
In the evenings we used to sit by the bonfire and munch on onion fritters. Apart from those few hours nights where task to deal with. I remember eating with spoon and gulping down a glass of warm water being mindful of not in taking too much water lest I need to get up in the middle of the night.
You need a place in Leh which is centrally heated. Specially when travel fatik gets the better of you you need a comfortable space to to spend the night. The Grand Dragon hotel Ladakh perfectly fits the bill it racist experience a few notches above with a touch of luxury and thoughtful editions and a minute is like high speed Wi-Fi and a lavish buffet.
Indulge for a few nights of luxury stays in in a because as you leave the city and venture into the hinterlands of rural Ladakh chances are you will have to spend your nights at makeshift tent where electric supply is limited only for 3 to 4 hours each day.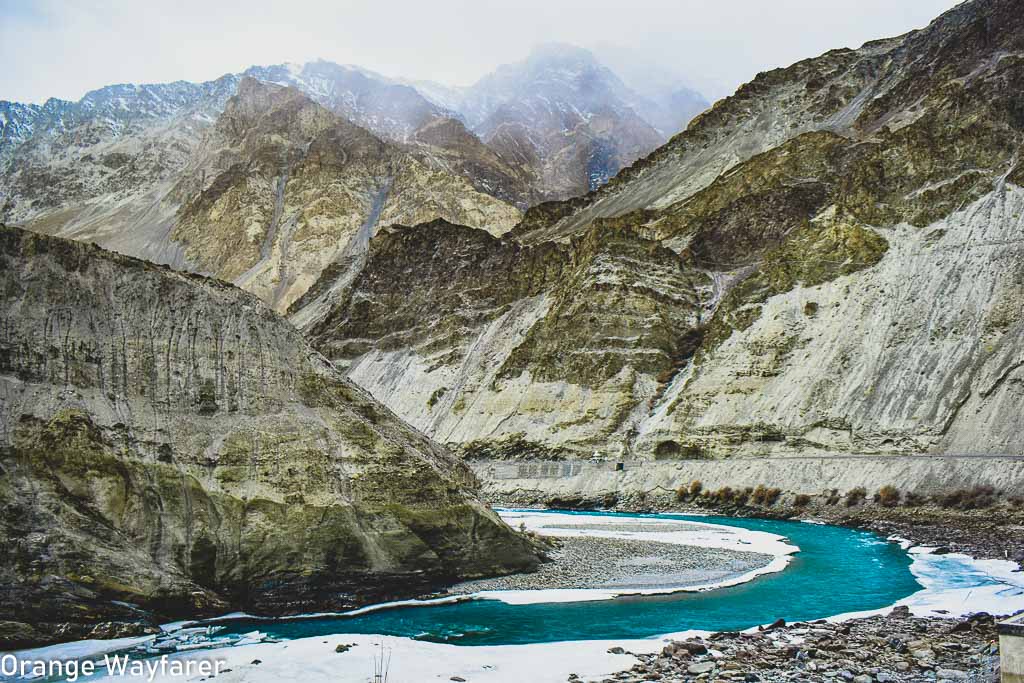 What to pack for Leh trip
While packing for Leh, you must consider it is a cold desert. While the mornings are long and sunny, nights are bitter cold and chilly! Winds will sway you when you stand at the edge of the craggy hills.
You would ideally be visiting Leh during summer. The adventurous souls would venture into Leh during winter. If you ask me, I choose to visit Leh and the rest of Ladakh during October, at the start of fall colours or in Mid March, when the spring makes apricot blooms adorn the mountains.
Either way, you should pack enough woollens for the prolonged cold nights of Leh. Let me list down for your convenience:
Warmer
Comforter
Sweater (at least 2)
Cap that cover your ears
Sunglass
Enough sun block
Gloves
Socks at least a couple of pairs (in case one gets wet when you dip your feet in lakes)
Long boots protecting against snow and helping you to trek in hilly terrains
Jackets ideally waterproof in case it snows
Necessary medicines
Snacks that will come handy on the road journey
Your favourite playlist for the road (prepare beforehand)
Things to remember while traveling in Leh
I have given you all the tips I have gathered while traveling in Leh. These are practical travel experiences that I learn from many trips to the beautiful mountains. I have added a lot from my personal research as well. To reiterate, and make your 5 days trip to Leh a grand success, I will highlight the things you need to remember while traveling in Leh-Ladakh!
Ladakh is the state (Union Territory to be specific). Leh is the capital.
You may visit Leh, stay for 5 to 7 days and conduct many day trips to the nearby attractions if you are not keen on traveling to further distant land with less amenities.
Ladakh is a beautiful place however due to low air pressure, traveling is mostly reserved for physically fit and younger travel groups.
Acclimatize, acclimatize, acclimatize.
Visit Leh market.
To travel around tourist attraction from Leh city, you should ideally go with the taxi union in the city. The drivers are mostly courteous and honest. Tourist rip-off in Ladakh is not heard of much however the destination is indeed expensive!
Carry medicine, the essential ones, Diamox, paracetamols and if possible, small Oxygen cans.
If road to Pangong Tso or Nubra is closed due to heavy snow fall, head towards the villages of Kargil from Leh. Do not forget to explore the ancient monasteries. Plan your trip to a monastery where annual Cham dance practice takes place to experience beautiful culture of Ladakh!
While Leh may not be as beautiful as many other parts of Ladakh thanks to increased human presence, do not let that take away anything from experiencing this destination. Just a few kilometers drive from Leh city you can experience wild vast nature at her best!
It snows in Leh in peak winter season. It can be scorching hot in Leh in the summer months. Either way, the nights are ice cold.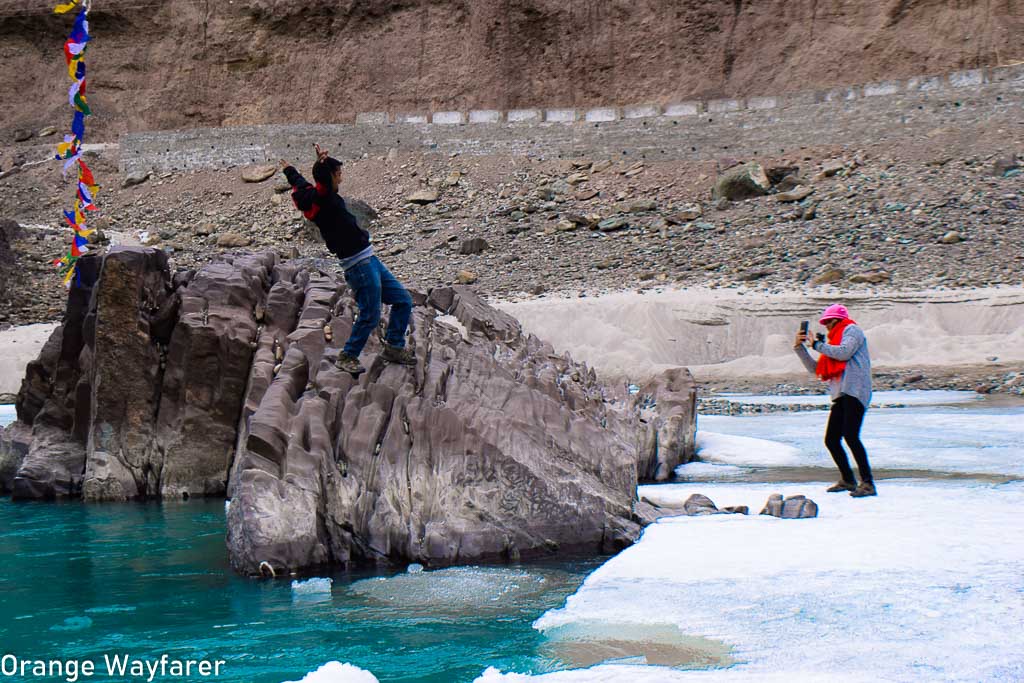 Also read: Travel Guide to Chitwan National Park in Nepal!
Being a Responsible Traveler in Leh!
It is imperative to travel responsibly in Ladakh, not just Leh specifically. It is an extremely fragile region of Himalaya with ecology vulnerable to various changes. Global causes and the raging issue of climate change have imprinted their demonic presence on the mountains that guard the land of Ladakh. You would see that as you alight at the Leh airport from a flights. Locals lament of the non existence of cold weather. They say Leh used to be different twenty years back.
While tourism has been one of the predominant ways to make money and grow business for the locals of Leh, it has brought in its own vices as well. For example, there is rampant plastic pollution. Even at the height of Pangong Tso I saw plastics encroaching the pristine marshland which was once owned by the migratory birds. Increased risk of geopolitics have exposed the region to an ugly face of diplomacy. Bunkers and army strongholds are present everywhere. These construction sites are essential for the nation's safety yet they pose a danger for the world!
I am just a girl who loves to travel. I try to put forward my best efforts to conserve nature and set off my carbon footprint as I plan my travels. For Ladakh too, I was mindful and tried my best.
To begin with I cut down on consuming water from plastic. I do not drink tea. But if I would, I would only trust paper cups. I eat mostly vegetarian meals on long travels, not because I like it but because I feel my body rejects meat cooked outside after a couple of days in a row. I love my dal and rice. I eat fish though, if available. In Ladakh, fish is a rarity.
Being a responsible traveler also means knowing one's limitations and taking Covid scare seriously. If you feel you are going to be sick, and you shall bring the curse of infection on other people, albeit unknowingly, stay away from visiting distant places. Medication and hospitalization are luxury in certain parts of the world, including Leh.
Ask permission before taking pictures. Do not pluck fruits and flowers from orchards unless you are allowed permission (I can not believe I am to write this but yeah).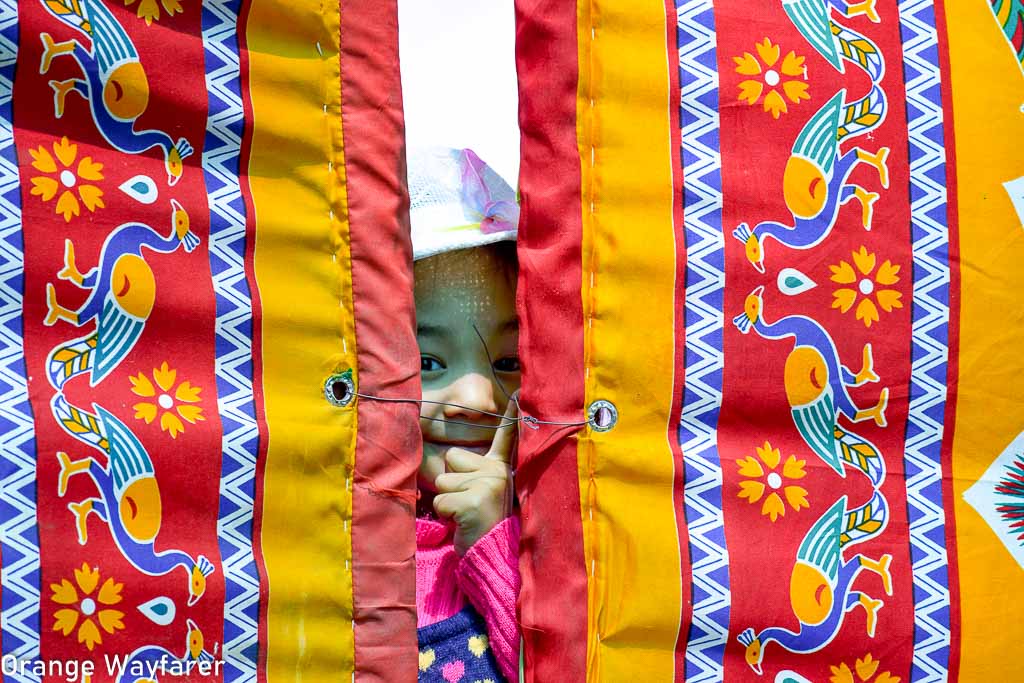 Please please please do not pee at the mountain streams while traveling in and around Leh. They are essential source of water for many locals and small villages. Your litters and biological waste could be lethal for the locals of Ladakh.
Buddhist lent is observed with reverence in Leh. Many devout men would not utter a single word and eat only vegetarian meals during this times. Leh town also sees elaborate procession during Muharram. Please be respectful to the local customs and rituals.
While Leh enjoys mostly unhindered supply of electric, many homestays relies on solar power. Please be mindful how and when you decide to consume electric in Leh.
Traveling in Leh brings in deluge of mellow memories in my mind. I always come back with a promise to return to this vast obscure landmass, full of possibilities. Sparse populace, risk of geo-political shift, ancient monasteries, cultural and trade routes and many more layers of hidden chapters of history- Leh safeguards all of these and more! Plan your trip to Leh during fall colors or in spring, by mid march when the nature is beaming with apricot bloom, quite a phenomena!
---
This post may contain affiliate links. Please read the disclosure post. If you have liked the article, you may support it by buying using these links without any extra cost to you.
Let's stay connected on Facebook, Instagram, Twitter! You may also consider joining my mailing list. I send travel and photography related emails only once a month!
---