With a resounding yes, I want the entire world to wake up one fine morning and realize how much they are missing out by using kargil just as a night halt on the way to Leh and not alloting enough time to bask in her ethereal beauty. However, since I do not possess the superpower to change the way this world thinks, I will stick to blogging and praise Kargil as much as I can.
The war of 1997 and long sustained enmity from the ensuing international border have earned Kargil an ire she does not deserve. Most of the people do not see beyond the Kargil war memorial at Dras. The fact that Kargil is one of the two districts of Ladakh and has a lot on offer has been wiped up of most people's memory. Those who do know about Kargil's epic nature and plethora of winter activities on offer, often hesitate thinking of its proximity to a conflict zone. Will it be safe to visit Kargil? One of the most pressing questions in the travel groups and the internet.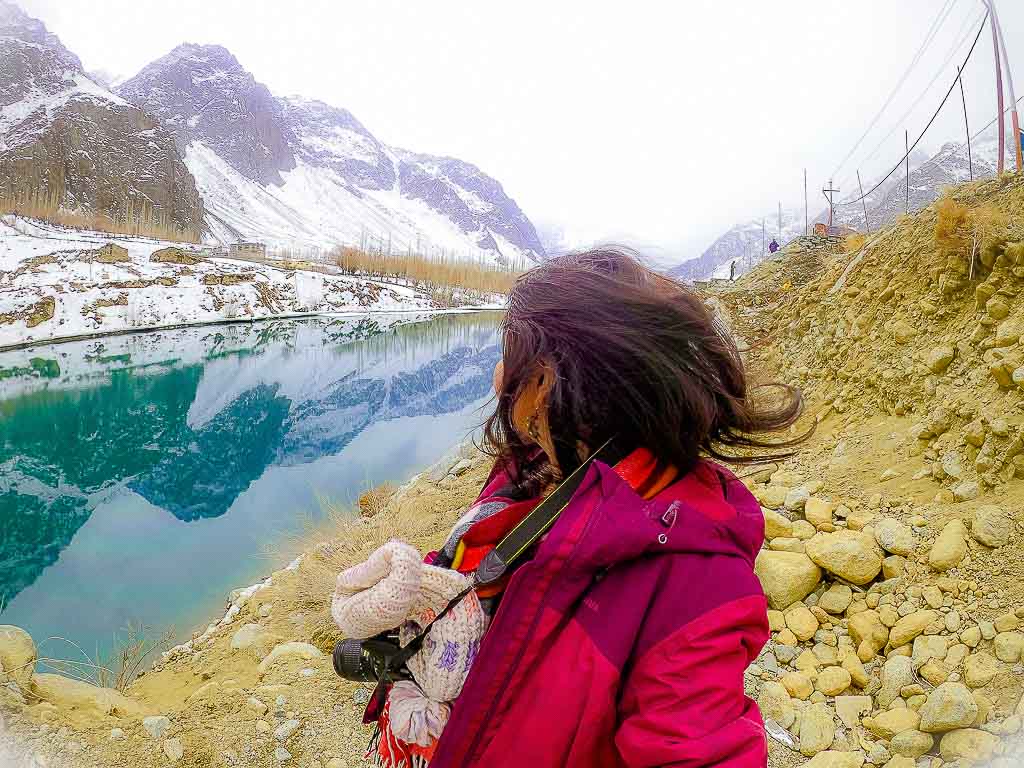 I will try to establish why Kargil should feature on your travel list without fail. Visiting Ladakh must not equate to just a customary visit to Pangong Tso and walking on the endless vista of the cold dessert but must also consist relishing the wintry wonderland that Kargil is. Come summer, colours pours in from azure sky to turquoise blue mountain streams and Kargil blooms in thousand bright hues.
Also read: Beauty of winter Kargil in 20 astounding pictures!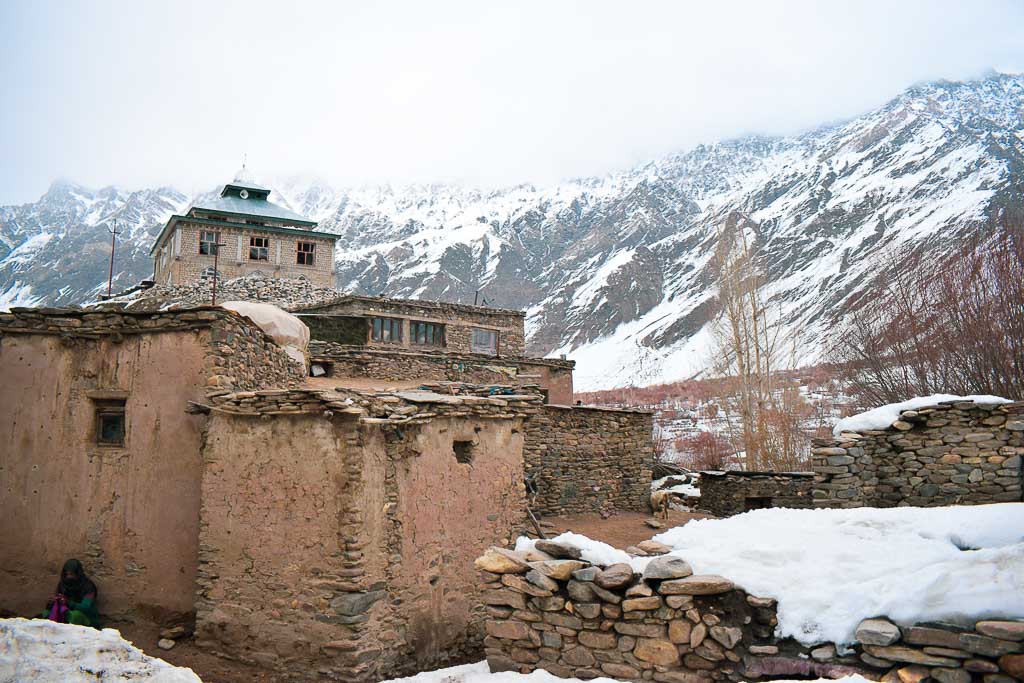 Also read: A detailed review of the Grand Dragon Hotel, Ladakh!
After Zozila pass, Comes Kargil: not just another pit Stop to Leh!
To change people's perspective about Kargil, we must first address the problem that most people visit this hill town while traveling from Srinagar to Leh. While posting about Kargil on various Bengali travel groups on Facebook, I found most of the Ladakh visitors had traversed across this road but they did not stop for more than a night. Some of those lamented that they reached Kargil only at night and left the next morning. They agreed they did not see anything.
Zozila Pass is one of the high Himalayan passes connecting Srinagar and Leh. It is one of the most scenic routes in the world. Usually bikers looking for unhindered view or those fond of road tripping travel through Zozila pass to reach Leh. At the end of the road, Kargil is the lucrative pit stop hat lets you stop for the night and acclimatize as well.
I understand all the reasons behind this behavior: rushed itinerary, dealing with managers to manage office leaves and bucket list stuff that push most of the tourists. But before you commit the blunder of ignoring Kargil in pursuit of higher passes of Ladakh, think twice!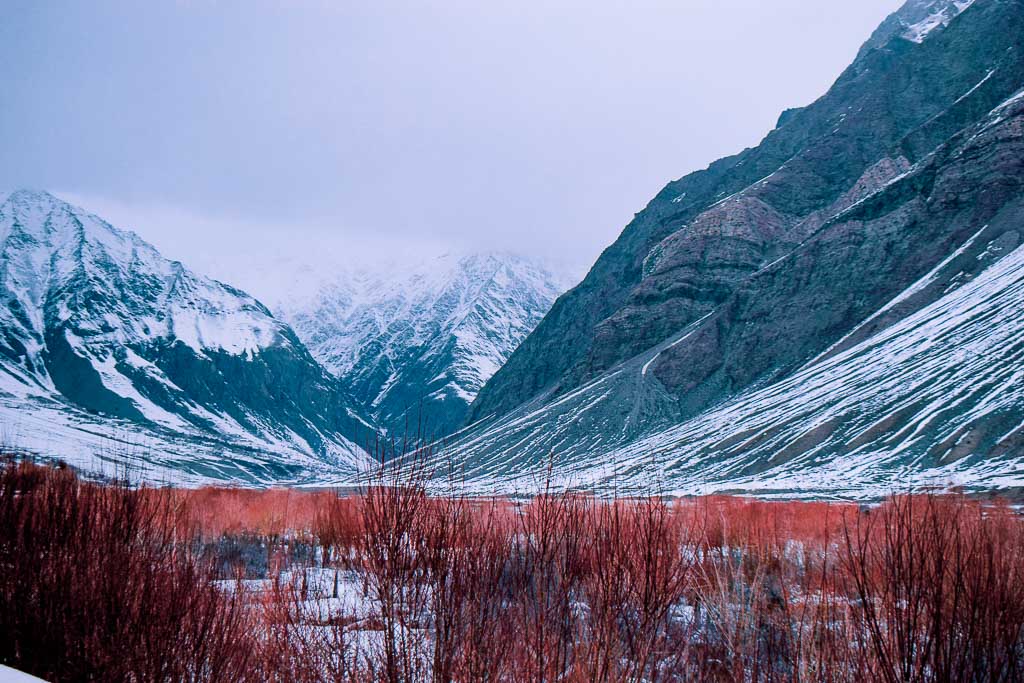 Also read: 5 days travel itinerary for Leh with offbeat day trips suggestions
Spending 4 days in Kargil valley
And I can not wait to go back to Kargil this summer. I keep dreaming about how lustrous autumn will paint the valley. My heart can't deal!
In my honest opinion, 4 days was rather a rushed itinerary for Kargil. But this was a press trip with UT Ladakh tourism and I cannot complain. To "see everything" in Kargil at a comfortable pace, you need at least a week.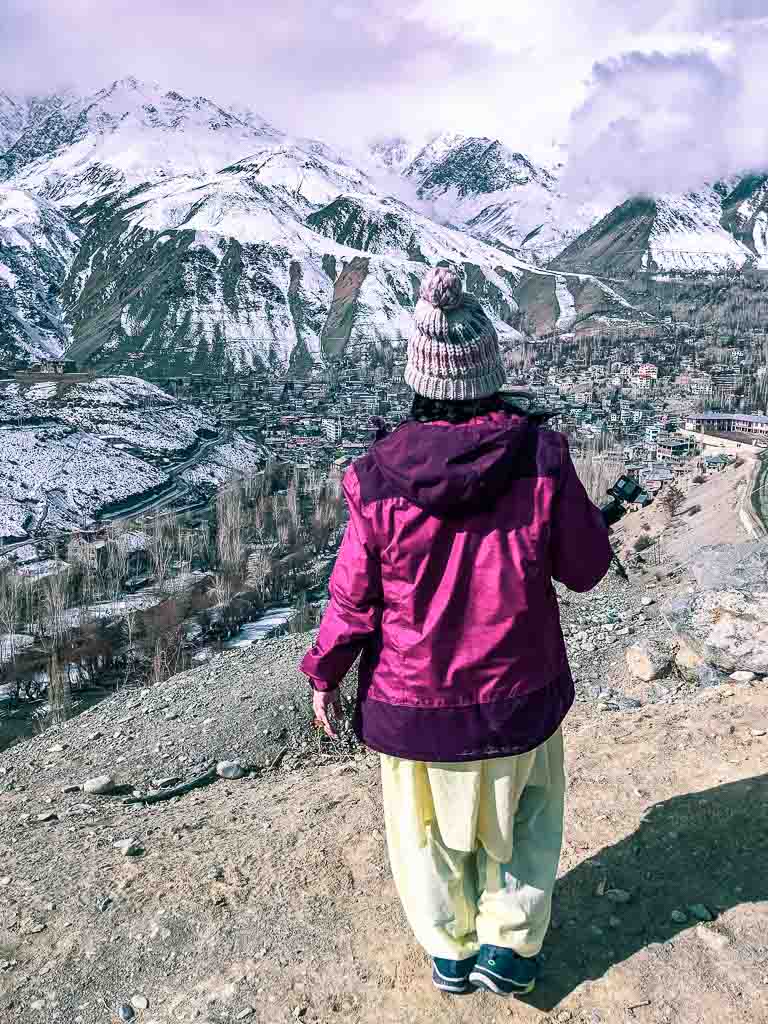 I will list down the things we did on the day basis in Kargil to help you plan the itinerary!
Day 1 in Kargil
We reached Leh in the morning and started the road-trip. The night before was spent traveling from Kargil to Leh with a pitstop at Delhi airport hence I slept for the first couple of hours and did not stop at Lamayuru monastery. Crossing Lamayuru, typical barren Ladakhi landscape is replaced by mountains covered with white snow. The day unfolded with dim grey light and the mountains at a distance frowned as we progressed towards Kargil. Enroute, we stopped at a frozen fountain locally known as snow flower, Zbayul the invisible village, a community center, Mulbeck monastery where an Gandhara age Buddha statue is inscribed on the mountain and Shargole monastery, tucked inside a cave. Amid a mild snow blizzard, we finally made our way to Kargil by 8:30 pm.
Day 2 in Kargil
It started to snow since dawn however we made our way to Dras. The Kargil war memorial at Dras, Ice hockey rinks (natural), Droupadi Kund, a serpentine Suru river meeting with almost frozen Dras, Apo Bazar of Kargil town dating back to the days of Silk Route trading and Hundarman Museum Village, the last village on LOC kept us on our toe for the day.
Day 3 in Kargil
On third day in Kargil, we made our way to Suru valley after attending a snow soccer game and skiing at the Rinkipal ice slopes.
I fall short of words while describing the beauty of the way leading to Suru valley. Even from under the thick blanket of snow, it reflected its distinct pristine self. From Suru, we made our way to Kartse Khar, the village inhabited by the Dard Muslims who safeguard a seventh century Buddha statue carved out of rocks. A clear sky will bestow you with an unforgettable view of the Nun Khun peak at a distance. We made a day trip from Kargil but you can easily spend a couple of nights at the Suru valley.
Day 4 in Kargil
On the the last day of our Kargil itinerary, we made our way to Leh however took a different road through Batalik sector. We crossed Himbotingla pass (13,700 feet) amid a menacing snow storm and descended till the lost Aryan village of Garkon and Darchik. The inhabitants of the cluster of the villages are known to be the last few remaining true Aryans. Their distinct hairstyle, elaborate dressing picked up through nature's grace, somber dance steps and resonating voice chimes through the mountains. We drove further down, crossing river Indus till the foothill of Chitkan fort. The day ended at the ancient Buddhist monastery located atop Bodhkharbu.
An illuminated moon guided us amid white mountain valley till we reached hotel Singge palace, Leh. At Kargil we stayed at P C Palace, the only hotel of the valley open for 12 months a year.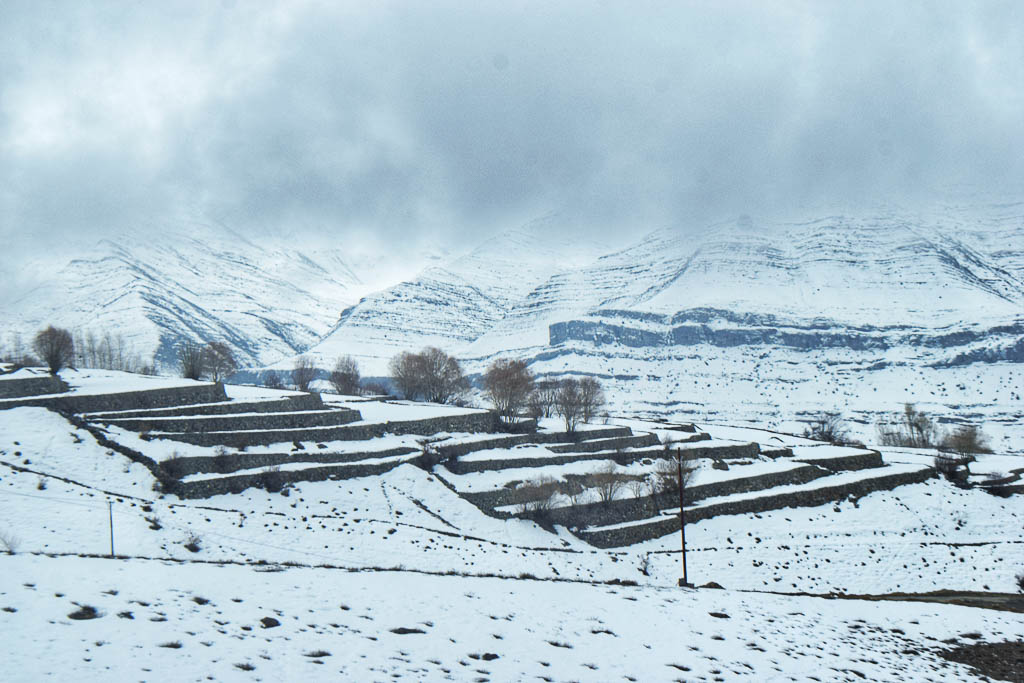 Also read: Travel Guide to Old Silk Route in Zuluk, East Sikkim
As of February 2021, Kargil is yet to receive its first airport for civilians. the existing one is by army which caters to civilians in the time of dire need. To reach Kargil, you have to visit Leh or Srinagar which might deviate your focus, I understand but stay strong on your resolve. To help you in this, I have also published a photo-blog post on Kargil's raw beauty.
As you can see, our itinerary was rushed and packed with exciting experiences. If I am to plan this trip to Kargil by myself, I would definitely spread it across a week. I will discuss some of the memorable travel experiences I gathered from Kargil.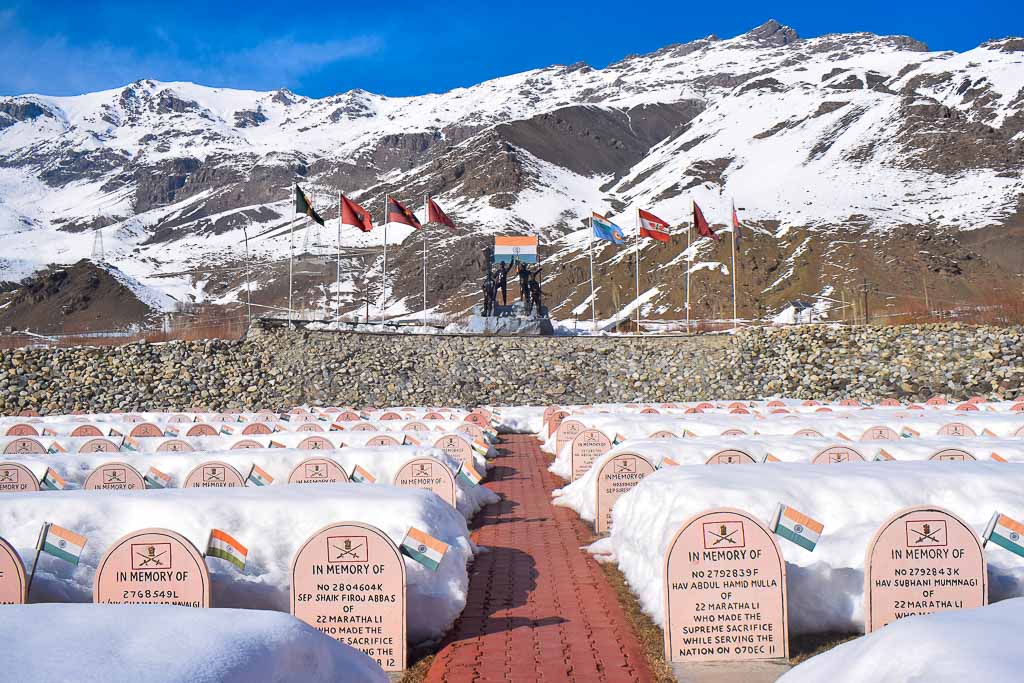 The Kargil war: Pay your Respect
As an Indian, visiting the Kargil War Memorial is an experience equivalent to the Moment of Truth. You stand in front of the pink sandstone where a fire is lit in memory of the martyrs of the Kargil war. Hundreds of plaques from the surrounding fields make the ambience extremely somber. Craggy peaks of Himalaya safeguards the place. A small museum stands where the handwritten letters, few pictures of the high altitude warfare, many memorials and the history of the conflict is chalked out in detail.
Standing at the Kargil war memorial, my mind was plagued by the one and only thought, the profound futility of warfare. yet, I can not escape the hard truth, I am there because they were here.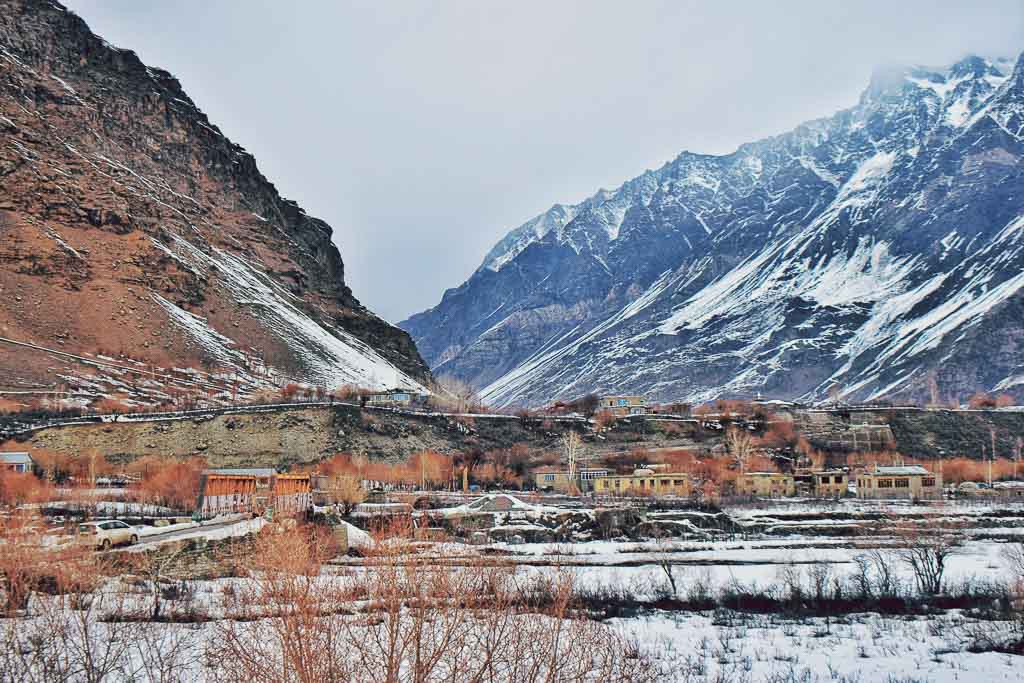 The true winter wonderland of India
For those seeking snow, Kargil presents you with heaps of snow layered through the prolonged brutal Ladakhi winter. I had been to Sikkim, Himachal Pradesh, Darjeeling, Tawang in search of snow but nowhere was like Kargil. Albeit, I visited by the end of February. Even then, locals said Kargil Town did not receive usual snowfall. I gasped! How much more is required?
At local households, I noticed women using a plastic glove and cleaning woolens and plates and pots. They warm the snow on gas or woodfire, reserve the precious water for everyday use. Under the unseen beauty of a snow-land, lies daily hardship to perform everyday chores which mostly banks of women's shoulders.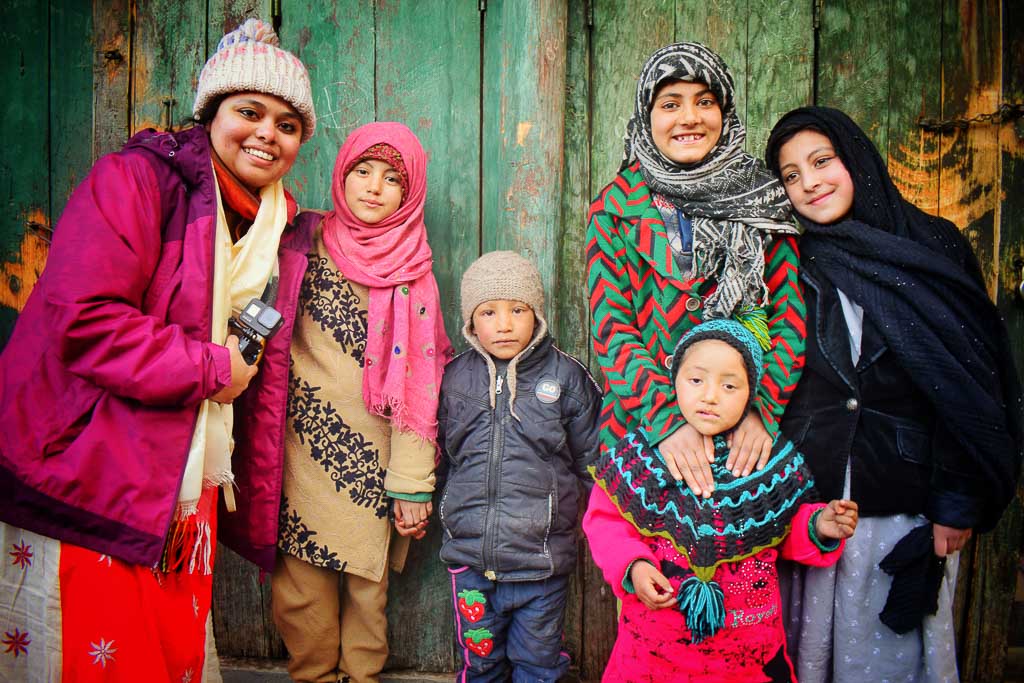 Peace, now: It is absolutely safe to visit Kargil!
It is absolutely safe to visit Kargil. In fact, it is safe to visit anywhere in Ladakh at this point.
Most people asked me if the China-India border skirmish had any impact on the everyday life in Ladakh. I want to reassure that locals in Ladakh said nothing happened at the LOC that separates India and China. According to them, media was not allowed to visit beyond Hemis monastery and they reported on the conflict rather whimsically.
Well, I will reserve my comment on news reporting by Indian media but here I am, traveling in Ladakh for 10 days at ease, safely and back now in Bangalore. Never for a moment I felt scared. Trust the locals, speak to them before you make the trip, ask around in travelers forums on World Wide Web and take an informed decision!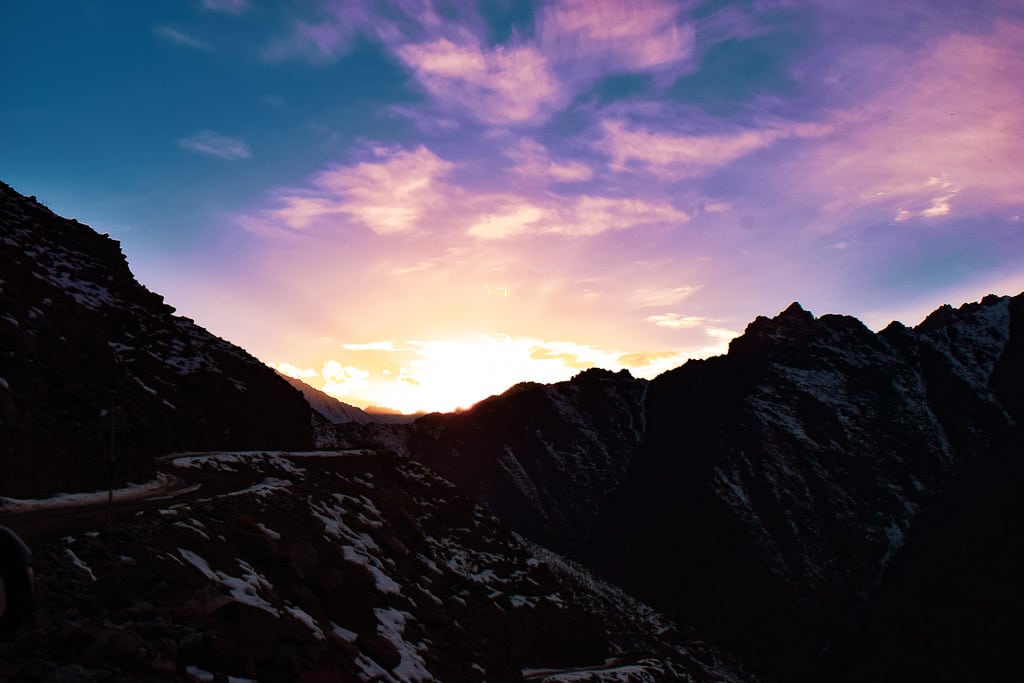 Being a woman traveler in Kargil!
I was not a solo traveler in Kargil hence I could not speak for that. But my experience as a woman traveler, exploring and talking to people a lot on my ow, I found people to be extremely respectful. Albeit the rule of respect remains, what goes in that comes round!
Women in Kargil participate in daily life with glee. From ice skiing to making breakfast, running shops and buying stuff from market places, Kargil was not a place devoid of women. This, despite the fact that Kargil's society comprises mostly of conservative Shia Muslim families. The mere fact that women participate in daily life itself is a reassuring factor for a woman traveler. people of Kargil are not at all averse to solo women traveling through the region.
Nature's bounty in Kargil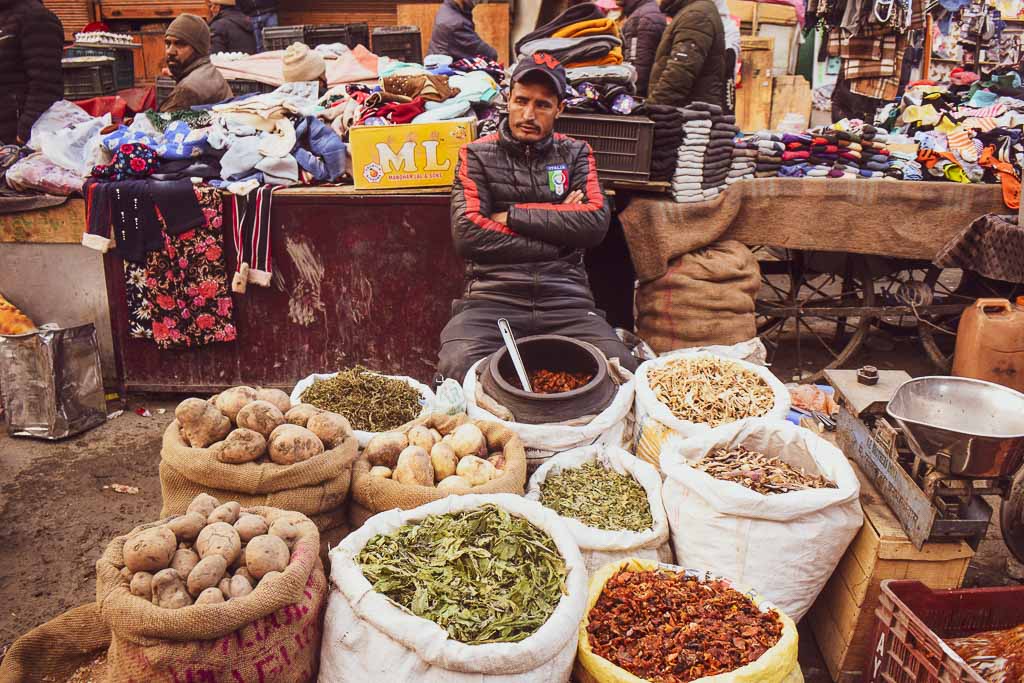 The creator was patient while painting Kargil. The rivers here are turquoise blue. the sky is azure in contrast to the ivory white mountains. Come summer, Kargil boasts of a phenomenal show of apricot blossom in April! As summer months progress, the mountains will be dotted with lush green vegetation. The long white snow nights of winter will be wiped off. Kargil is home to Suru Valley. In February, I could only see Suru Valley wrapped under a thick blanket of snow. On a clear day, you will be astounded by her beauty, with the Nun Khun peak standing at a distance. For a nature over, Suru Valley is the answer to all your calling. And let me tell you, Suru remains largely a secret to the outside world. Go before the crowd spoils Suru like they have spoiled many other mountains valleys.
There are numerous ice skating rinks in Kargil, all natural. Recently, their potential to be world class sports zone have been noted. Efforts are going on to let the world know about it. In sync with nature, Kargil's cultural past is being slowly unearthed. The Mulbekh Chamba Buddha, a rock art inscribed on the mountains, a lot like the Bamiyan Buddhas of Afghanistan stand since the Kushan period. So does the remote Buddhist Gompha of Bodh Kharbu village. The haunting of Chiktan Khar resonates in the air.
People of Kargil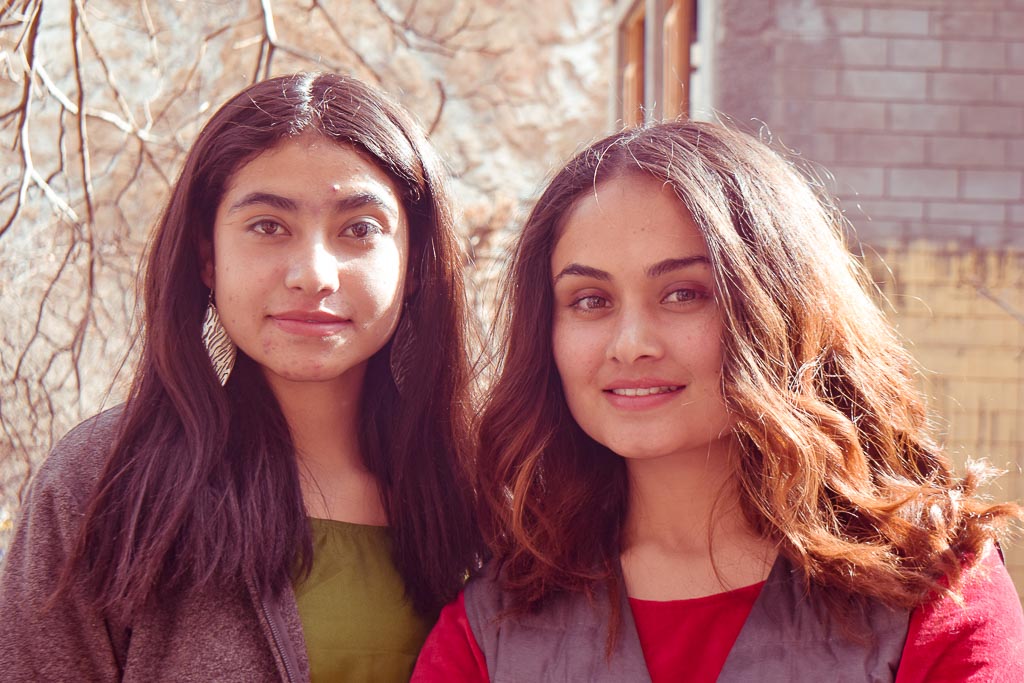 People of Kargil were friendly and hospitable. This holds true even when you are not engaging with them for any kind of transaction. Unlike many other conflict zones, Kargil did not have any overwhelming army presence that frisked locals, set up check points every one KM and guarded the land with automatic weapons. Not that it is the norm everywhere but I had perceived Kargil not much different than Kashmir. Kargil proved me wrong and how!
To my pleasant surprise, locals were in all praise for Indian armed forces as well. "They built us hospital and schools. Indian Army is very helpful!" Told me Javed bhai, our driver and I was truly mind-blown. In many ways, I could feel the elusive sense of belonging in Kargil, that binds this diverse country named India where people and culture change every 500 km.
Best time to visit Kargil!
It is difficult to comment on a specific time to be the best season for Kargil. What usually holds true for the mountains, Kargil is no exception. The winter, the summer, the autumn and the monsoon: all four season paint Kargil in different hues. I witnessed some of the brutal Kargil winter and I can not wait to experience the autumn yellows! I dread monsoon in mountains though the region boasts of some of the most well built roads and highways of India. Summer, I heard, bring in lush greenery in Kargil.
---
This post may contain affiliate links. Please read the disclosure post. If you have liked the article, you may support it by buying using these links without any extra cost to you.
Let's stay connected on Facebook, Instagram, Twitter! You may also consider joining my mailing list. I send travel and photography related emails only once a month!