Move him into the sun—
Gently its touch awoke him once,
At home, whispering of fields unsown.
Always it woke him, even in France,
Until this morning and this snow.
If anything might rouse him now
The kind old sun will know.


Futility by Wilfred Owen
I had not even finished being a decade old when I was introduced to the world of violence. The first one was a headless body printed on the front page of Anandabazar Patrika. I learnt it was a suicide bomber from Srilanka. Truth be told, I was not even scared looking at the pictures. Many Mahishashur idols from Durgapuja pandals looked like that, or even worse. I did not read the news. Usually dad would hide the paper should a news like that gets printed. How dads try to protect!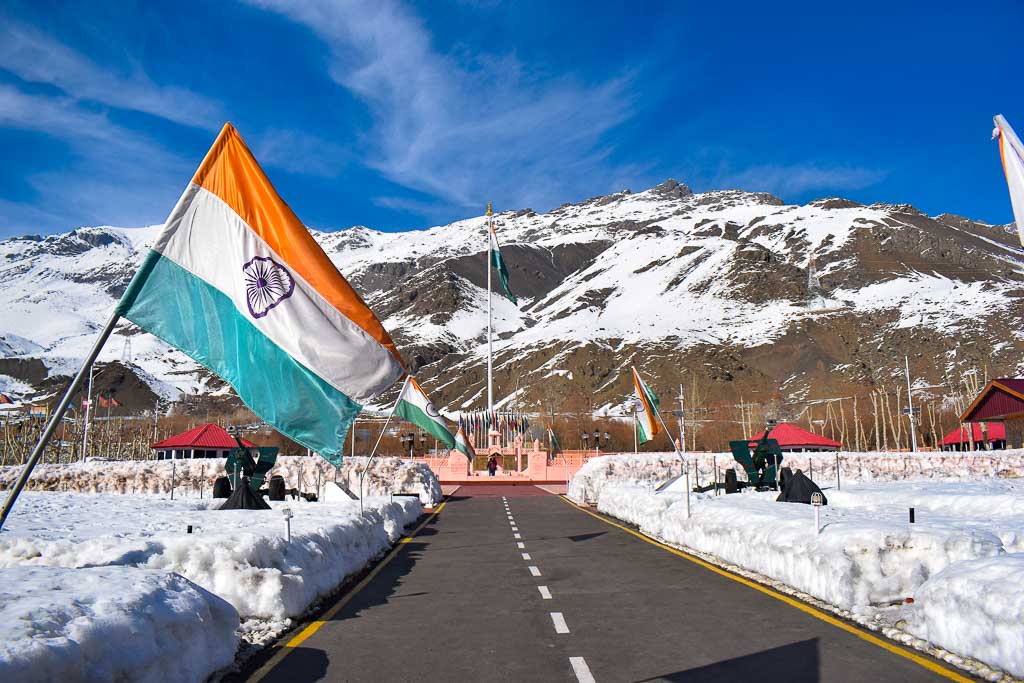 While those visuals failed to startle me, Anandabazar came with a detailed report on the capture and death of Captain Saurabh Kaliya by the Pakistani army. He along with five other soldiers were patrolling the beautiful mountains of Himalaya that stood on guard since millennia between enemy countries of South Asia, otherwise ready to annihilate each other at the drop of a hat. The six men on patrol were ambushed from their home ground and were subjected to grave torture, details of which I would rather not write. Just know he was only one year into the job, and was 22 years old at the time of his death. What an absolute futility! And the fact he was captured from his own land (Kaksar, a border area of India) adds to our collective frustration.
Also read: Planning a trip to Kargil- a Complete Travel Guide!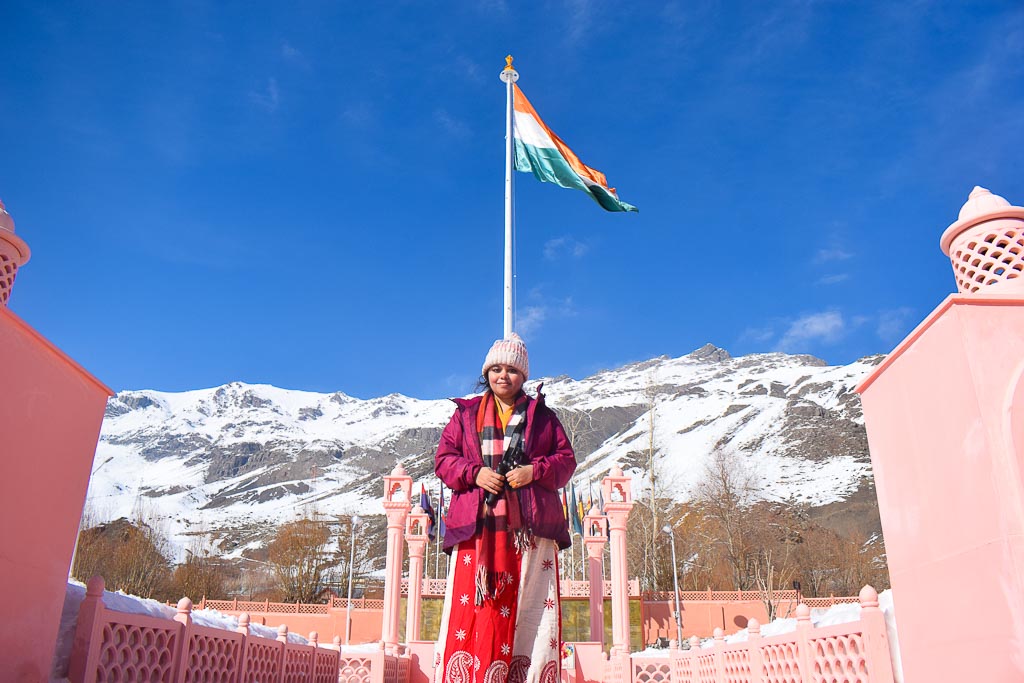 I read the report once, twice, thrice, gasped and cried and reread and I was overwhelmed beyond words could ever describe. How can a human do this to another human? Not only was he killed as a Prisoner of War, his body was mutilated in the most brutal way and none of his fellow brother in arms were spared. I had no idea about the UN Geneva convention and POW's rights back then, but I knew deep in my heart this was wrong on a whole different level!
I was at my grandparents home and they did not know what I was reading. Or was it because they had endured the strenuous partition days and wanted me to have a first glimpse at the Universe, painted red and blue with love and envy simultaneously?
While following reports on Captain Saurabh Kaliya's death, I learnt a great deal on the Kargil War at a tender age. A large land grab was taking place at the northwest border of India forcing the original Indian border to be replaced with a liquid LOC, and that we were not safe and a nuclear bomb could kill everyone including my playmates and the cats I feed. India and Pakistan were facing each other as nuclear enabled states, the first time such combat happened in human history!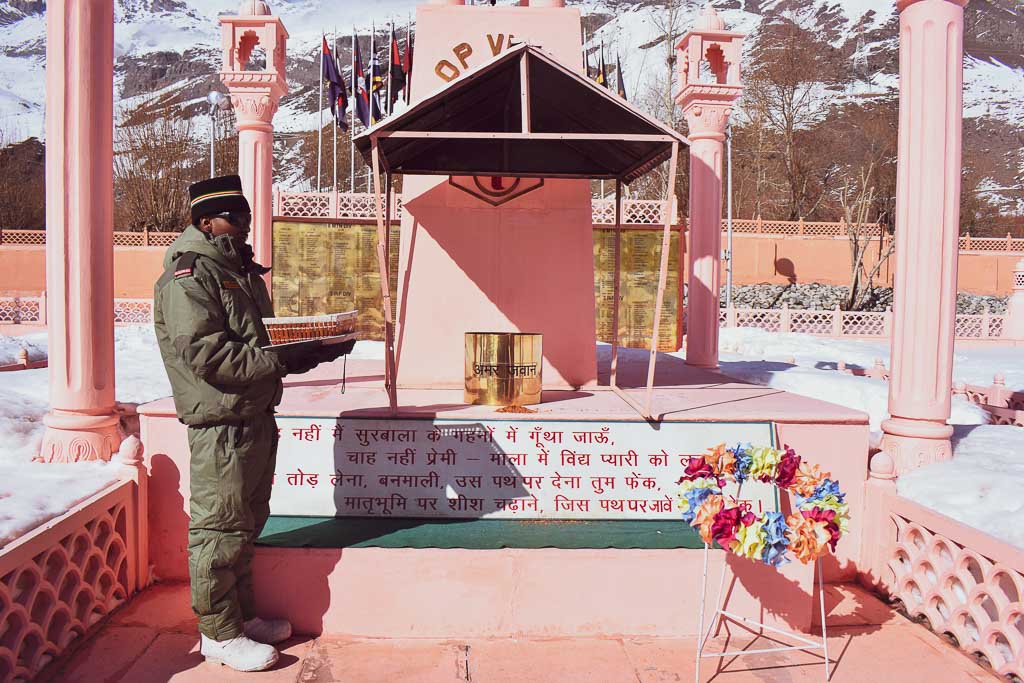 Also read: 5 days travel itinerary for Leh with offbeat day trips suggestions
None of it sounded fine and dandy. The unethical and barbaric acts of the Pakistan army added fuel to the long standing enmity between the countries and I wonder what would it take to overcome the strong emotion! Back then, a win against the Pakistan Cricket team seemed like a personal win and nothing has changed yet! I remember a discussion that went like India must win over Pakistan at the World Cup Cricket match. We won't mind even if we do not win the final match (against Australia).
At school prayers, we had observed a few minutes of silence in memory of the martyrs. We did this multiple times during the entire Kargil war period. I remember we had even switched to a cable TV network in order to follow news. The visuals of Barkha Dutt standing in the backdrop of tanks and army men and reporting from the battlefield ensued.
Decades have passed. Captain Kuliya's murderers are yet to atone for the grave sin they had committed.
In many ways, visiting the Kargil War Memorial was paying a tribute to my childhood hero, Captain Saurabh Kaliya. The first man, who was not related to me in any way yet seemed to be drastically familiar, for whom I had cried. Captain Kaliya was for me what Karna from Mahabharat was for Apu from Pather Panchali. At the adjacent museum, many pictures of Captain Kaliya are framed and on display. The coffin that was sent to India with his body inside. A few reports that were never published outside. I knelt down in front and murmured, "Never again". But then, I am just a meek observer of the futility of war, one among some seven billion common people of this planet!
I do believe, visiting the Kargil War memorial is one of the greatest privileges I have had as a travel blogger.
Also read: A visit to the Aryan Valley of Kargil, Ladakh.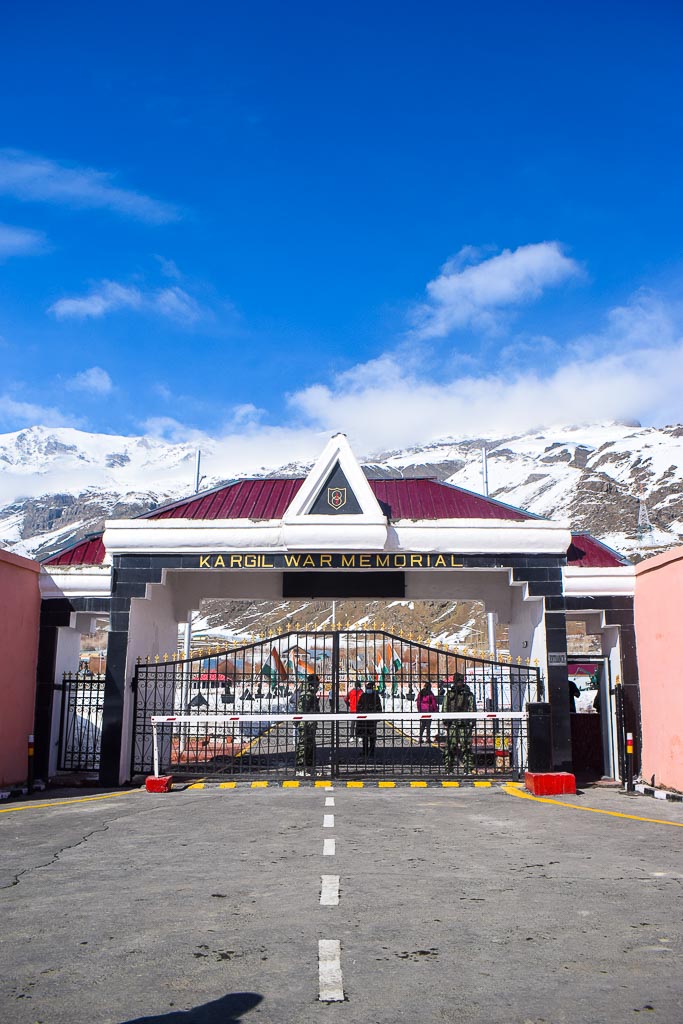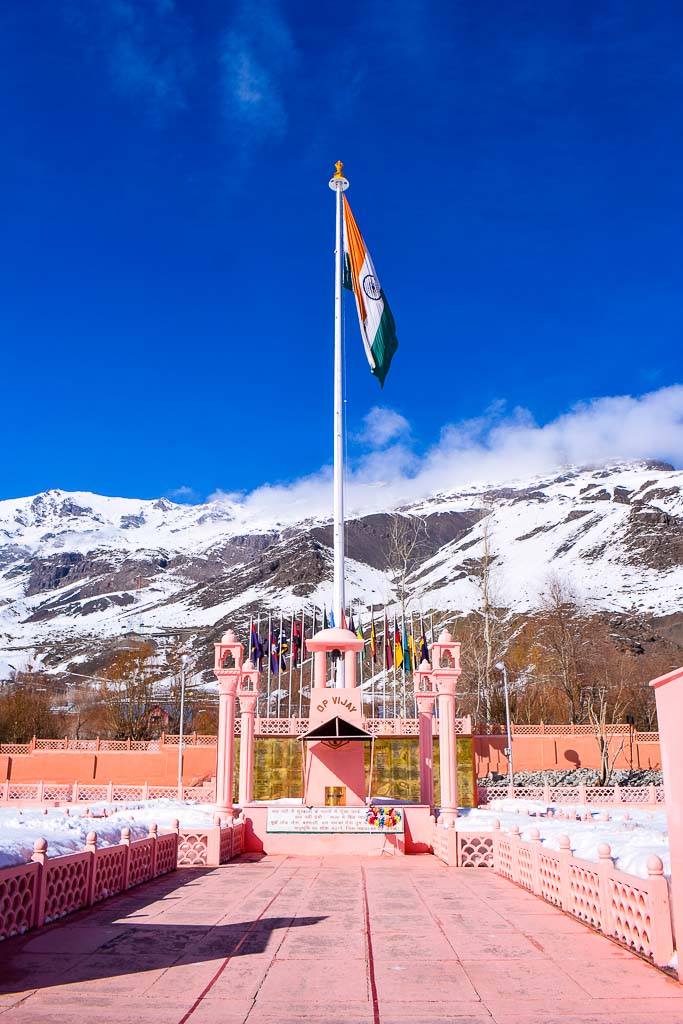 Also read: Complete Guide to Offbeat things to do in Goa!
As an Indian, you must visit the Kargil war Memorial at least once in your lifetime. This is the greatest pilgrimage for the people of this subcontinent. You should visit there, find your eyes moistened before you know, feel that insurmountable gulp at your throat, kneel down in front of the tricolor, feel an urge to hug the vast swath of the land at the foothill of the Tololing mountain. The sabre rattle has ceased with an LOC drawn largely accepted by the international community. Although, my lived experience of three decades attests it does not matter what international community accepts. The war mongers will dance in the tune of death, nonetheless.
We were visiting Dras from Kargil town, located at a distance of a couple of hours.
The Kargil war memorial stands at the foothill of the Tololing Mountain. At a distance, you can see Tiger hill, the fiercest of battlegrounds during Operation Vijay, that safeguarded the land and forced enemies to turn back from the modern day LOC. Pink sandstone altar stands at a distance that has names of all the 570 martyrs. Thick snow had covered the Earth at Dras, hiding the multiple plaques commemorating the martyrs who laid their lives while safeguarding Kargil, either through direct conflict or while defusing a bomb. Dates engraved ranged between 1965 to 2020.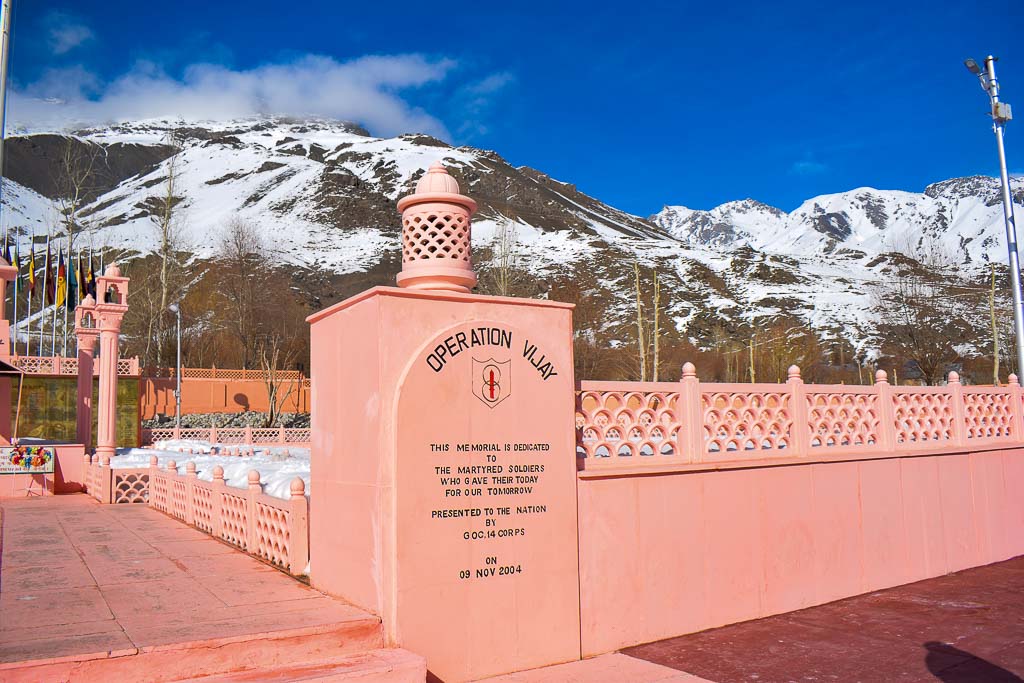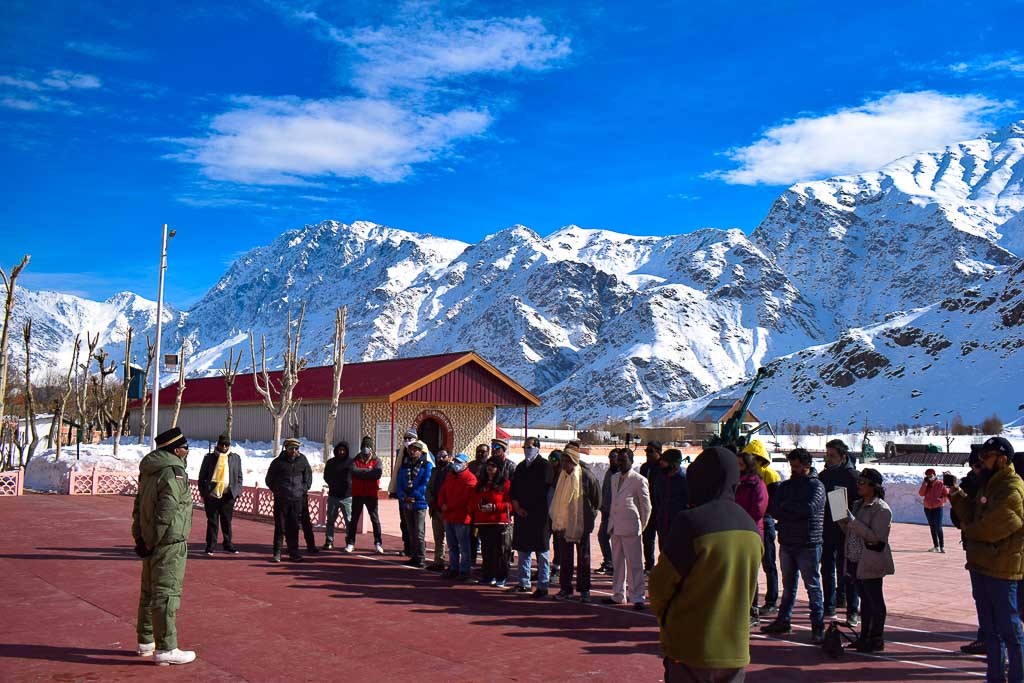 For the uninitiated (although I do not think any Indian reader of mine is unaware of the chronology of the Kargil war), the Kargil war was fought at an astounding height of Himalayas, that too at the dead end of the brutal prolonged Ladakhi winter. Pakistan army aimed to interrupt the national highway (NH 1) connecting Kargil and the salient land of Ladakh with the mainland India. Many militants in the guise of kashmiri defectors were systematically infiltrated in India through a porous border at the peak of the winter. Local shepherds reported some of the incidents and the rest is history. The oropolitics inevitably brought in international diplomacy. The battle also caused a logistical nightmare and took a heavy toll on Pakistan's ailing economy. It is said Pakistani PM Nawaz Sharif had warned the country's oil reserve was reduced to mere 6 days' sustenance. Indian navy was patrolling Pakistan's sea trade.
It took more than two months for the border tension to completely dissipate and for Indian Army to take back control over the 80% region which was subject to infiltration. Mind you, most of the military advances to regain land was conducted at the dead end of the night, because enemies were sitting atop the top of the mountain. The Kargil nights come armed with hustling wind and temperature as low as -20 degree.
Now you know why I call the Kargil War Memorial a pilgrimage.
The Kargil Press Trip was conducted to highlight beautiful destinations of the region that remain in dim light due to a glaring threat of border conflict. While I agree with the mission, there is no way denying the Kargil War Memorial remains the quintessential cornerstone of the region. It is not touristy. On the contrary, it is somber, humbling and evokes a sense of unity irrespective of strongly differing political notions that plagues today's Indian politics.
Also read: Is it worth visiting Kargil?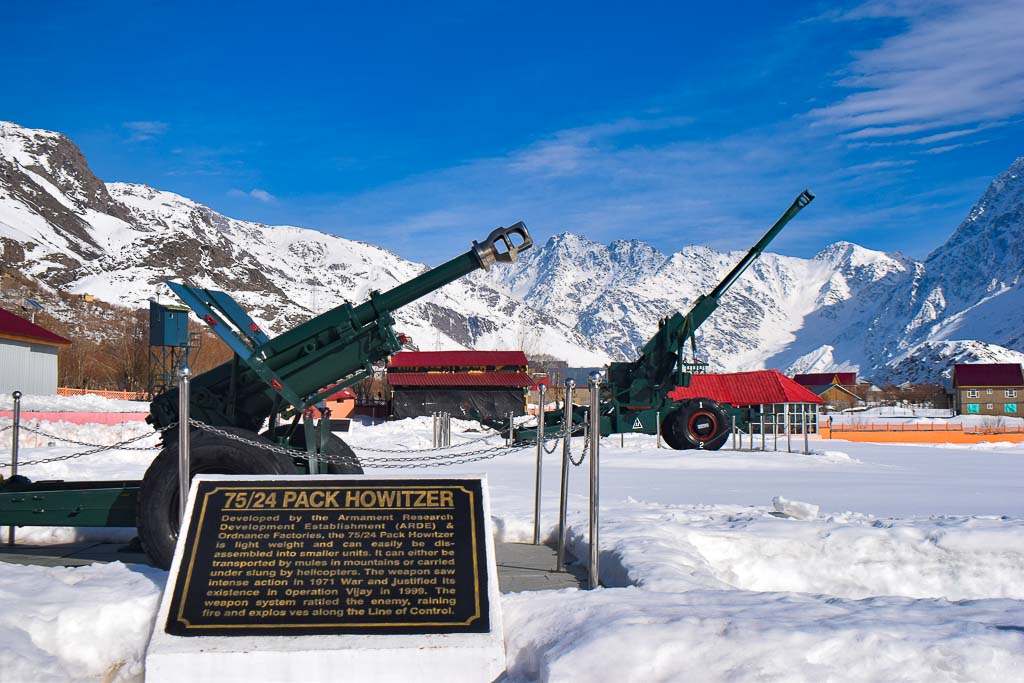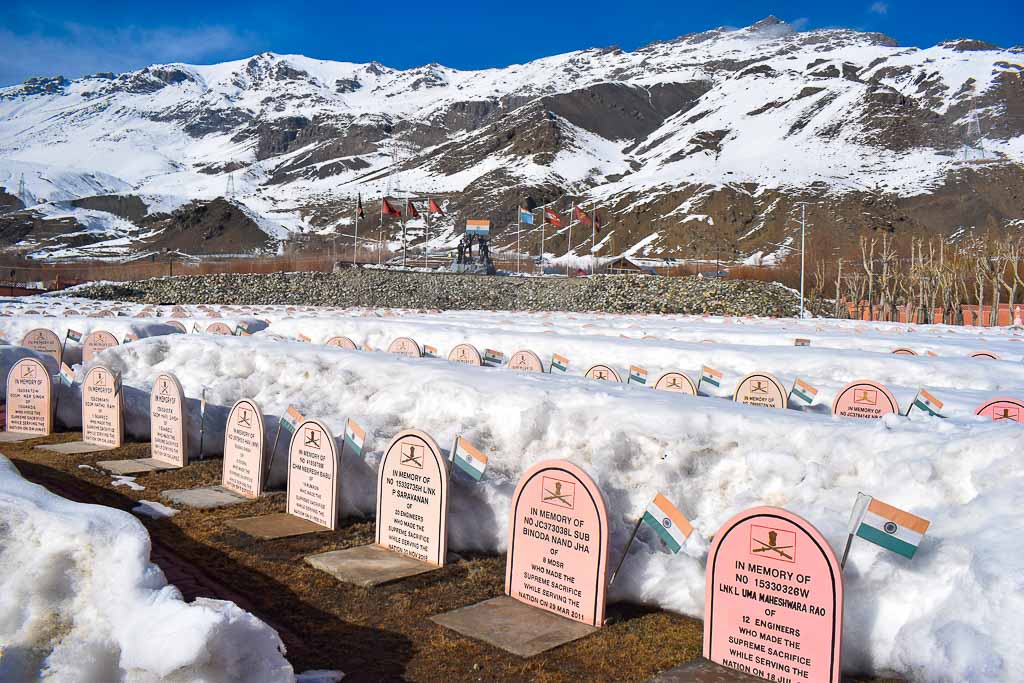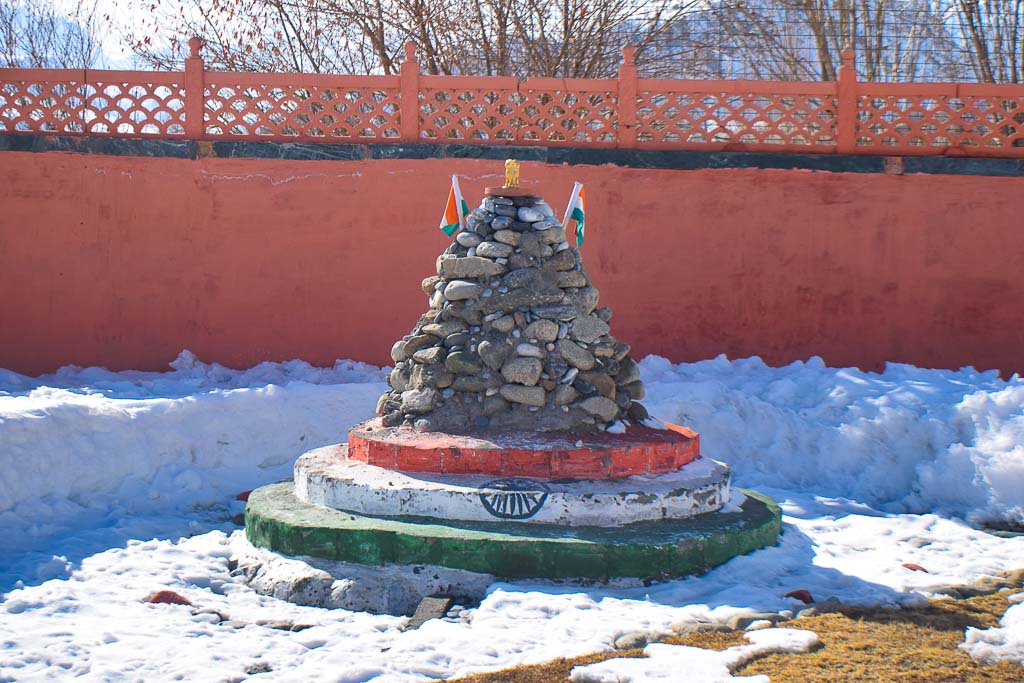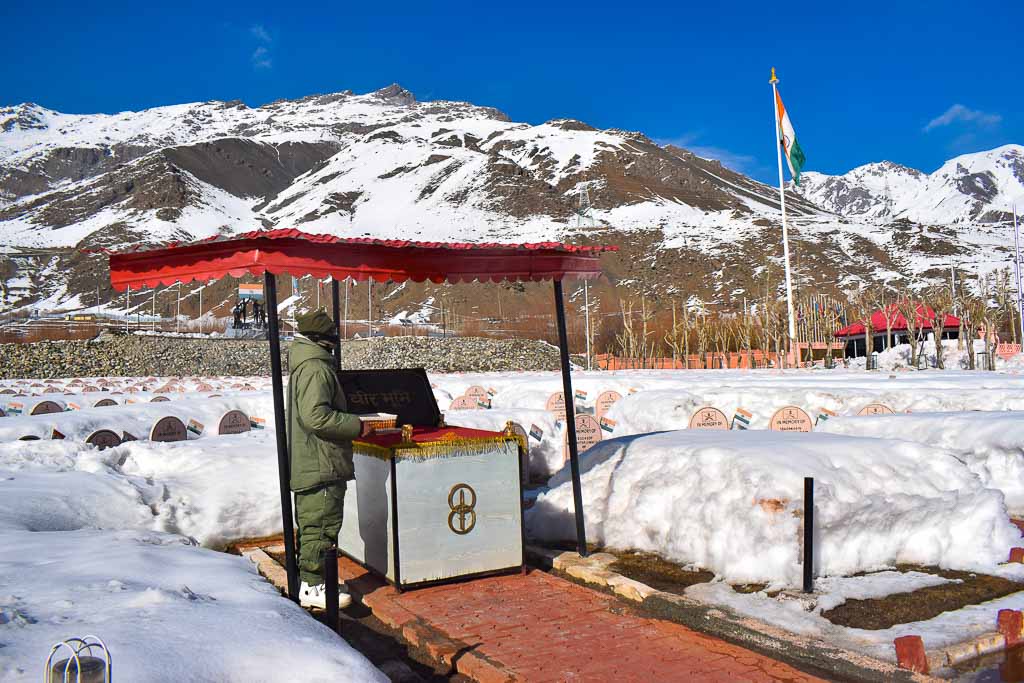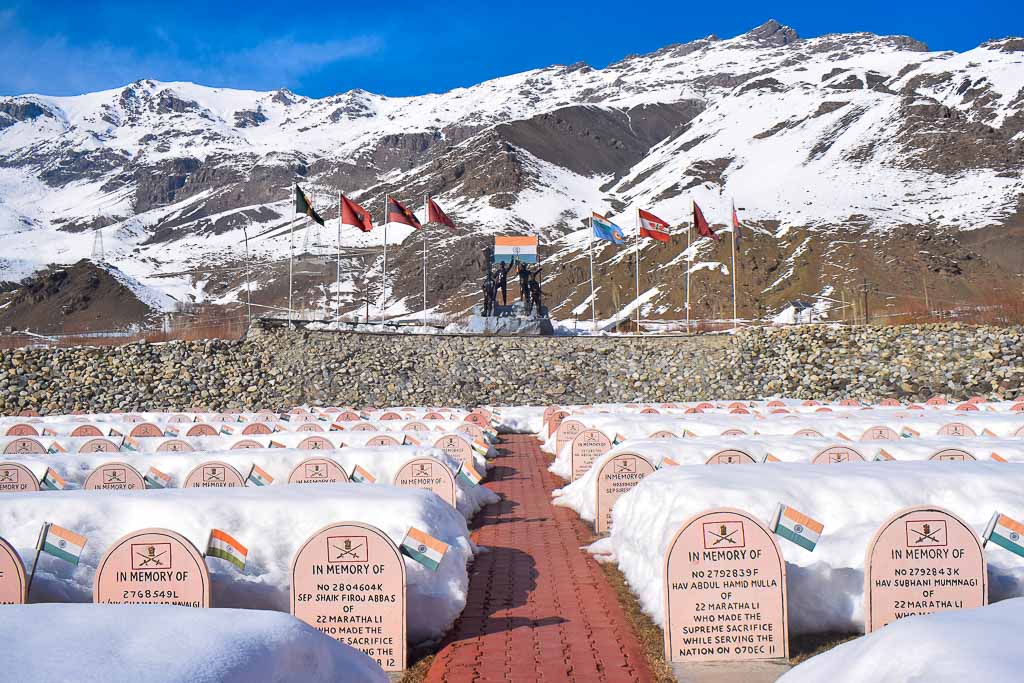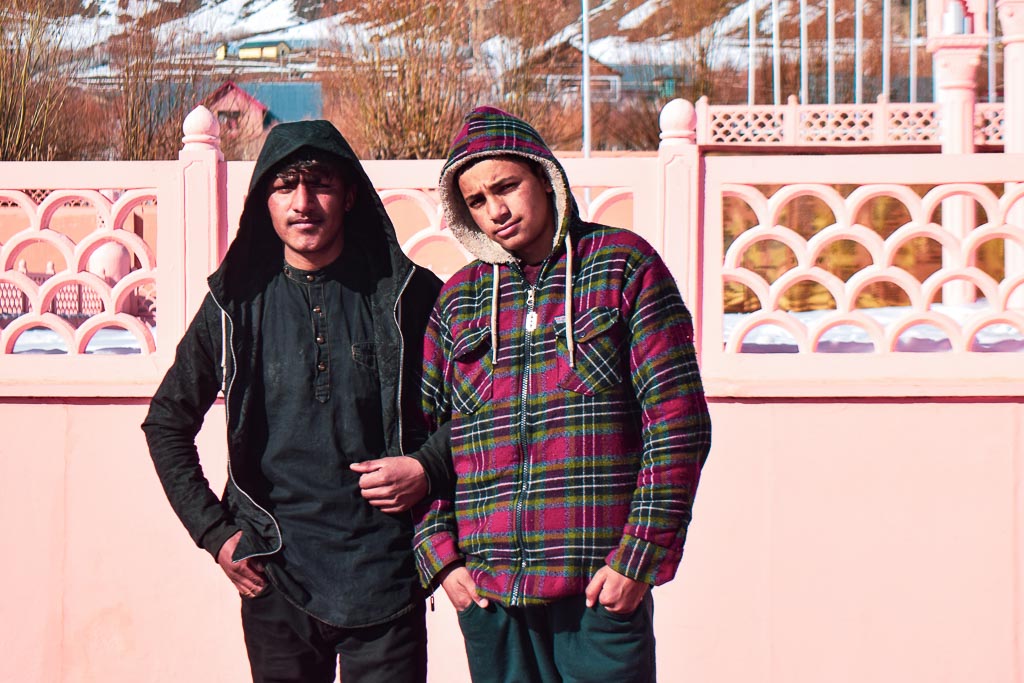 How to reach Kargil War Memorial
From Kargil, the Dras War memorial is 60 KM (2 hours). If you are visiting from Srinagar, you need to drive through Zojila Pass and Dras is the first stop enroute.
From Leh, you can visit Dras either on the way back to Srinagar or as a day trip. In that case, I recommend spending a few nights in Kargil and exploring the region's ethereal beauty untouched by tourists at large.
Nearest airport to Kargil War Memorial, Dras: Srinagar airport at 160 km (SXR) Leh airport at 270 km (IXL)
Nearest railway station to Kargil War Memorial, Dras: Jammu Tawai (JAT)
Also read: 20 beautiful pictures from Kargil, Ladakh!
Places to visit in Dras
Not just the war memorial, you should stop by at Dras for the following tourist attractions as well.
Ice Hockey rinks (naturally made)
Droupadi Kung (Known to be a place connected with the Indian epic Mahabharata)
Minamarg (scenic road-trip across the high passes leading to Amarnath Jatra)
Ningoor Mosque (Prominent in the Islamic pilgrimage route)
Goshan valley (historically the first settlement of Dras started here and finally people moved towards Gilgit Baltistan when things were unsafe)
Mushkoh Valley (famous for wildflower bloom during summer)
Dras is the second coldest inhabited region of the world next to a Siberian village of Russia. The road trip around Dras could be an exotic experience with blue sky complimenting swirls of snow!
On 26th of July each year, Kargil Vijay Divas is celebrated both at Dras (at the War Memorial) and at the India Gate, New Delhi.
---
This post may contain affiliate links. Please read the disclosure post. If you have liked the article, you may support it by buying using these links without any extra cost to you.
Let's stay connected on Facebook, Instagram, Twitter! You may also consider joining my mailing list. I send travel and photography related emails only once a month!