About this blog: As an Indian woman, I am amused and intrigued with her diversity and can never get tired of exploring India's rich heritage and myriad landscapes. In 2020, I wish to travel to more of India's unseen coastline, temples of the North that stood witness to dynastic changes reshaping history of the subcontinent, trace back the grandeur of Mughal-e-Azam from Delhi and surrounding areas, soak in the extravagant festivals and write all about it. I thought why don't I create a list of 20 best (and safe for solo women travelers) places in India, that will inspire you with an idea or two? These Indian travel destinations range from snow peak serpentine roads (Sela Pass at Tawang) to nascent local beaches of Karnataka coast line and a sumptuous biryani trail in Lucknow! Read on.
Traveling in India in 2020, is it safe?
Despite all the troublesome (and serious) accusations aiming towards woman safety, India remains on top of the list as one of the diverse destinations in the world. With visa for one country (ie, India), you are likely to experience some 100 different nations within one assigned geo-political border, which does not happen everyday travel!
Few days back, I found a young girl lamenting in a FB group, that she has seen India but yet to go out and see the world. Indian parents and a rather weak passport and stringent visa policies of west come on her way!
I chuckle. Now that I am in my 30s, I could almost see my 20s in the chirpy just college pass out girl. Eyes dreaming about manicured Western metro cities dotted with hedonist shopping centers, settling somewhere far away, chic corporate career, offshore visits, annual holidays somewhere abroad and ideally exotic: life was simple and limited.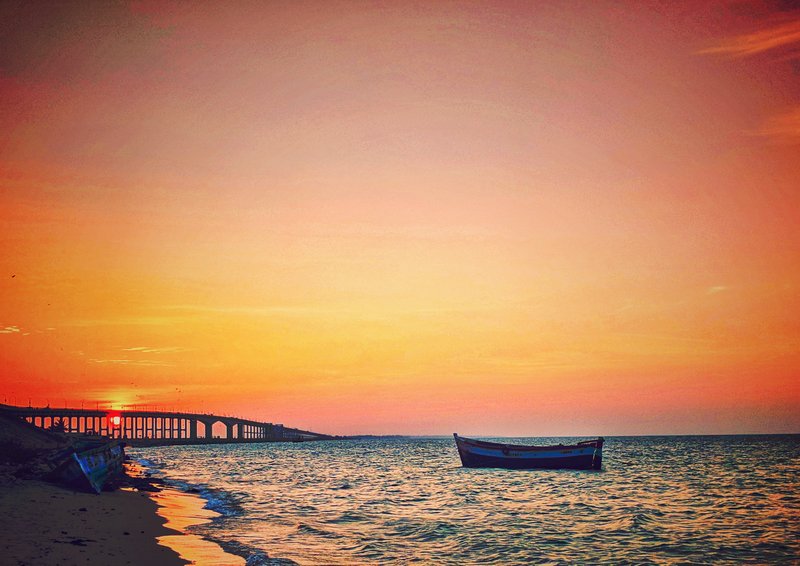 Life took a drastic turn as I started blogging full time and brought me closer to my roots. In between all these, I have learnt to appreciate serenity settled in a dew drop lying still on the edge of a grass, "একটি ধানের শিষের উপরে একটি শিশিরবিন্দু".
If I could show you other open tabs at the time of writing this post, you will see Palash Utsab at the red Earth corridor of Ayodhya hills for Holi, Purulia; China town of Kolkata; and a map with the pointer hovering on a few nameless valleys of west Sikkim. That is 2000 years old tribal culture, old expats now assimilated (and an incumbent part of) into the life of a metropolis and magnificent nature's bounty at the Himalaya: all conspiring to draw an escape route at once! Take a moment now to appreciate this privilege, which stems out of the simple fact, being born to India.
Compiling the list of top 20 Places to visit in India (in 2020)
With a little push from the governing body, Indian youths are set to explore the country like never before. The shift in interest is palpable with social media and peer groups being abuzz with an intent to see what remains unseen! A number of community driven initiatives are taken up to connect the invisible bridge between urban India and rural Bharat, hostels have mushroomed making a safe place for female travelers specifically, festivals and market places are expecting to cater to locals as well as the inquisitive others!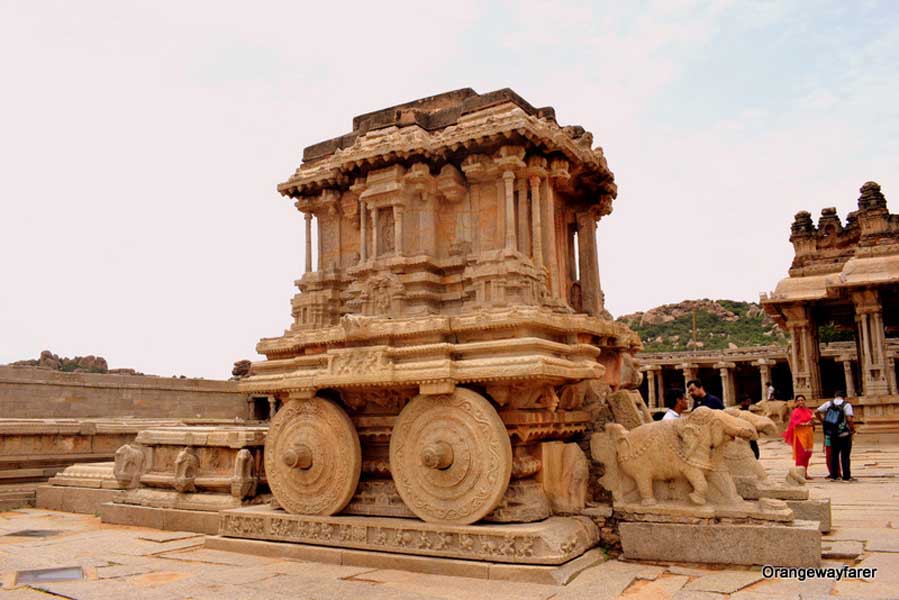 I have compiled the following list of best travel destnations in India keeping in mind a few points.
Either I have visited the place in person, now or years back or I have this Indian destination cementing a place on my ever growing bucket list for unique cultural and natural wonders.
The destination needs to show something unique about India: be it outstanding culinary heritage (I love food and more often than not I travel to eat) or architectural wonder in forts or religious places. Favorite city breaks did make a place in the list of best places to travel in India. And nature trails too! Some of the places are UNESCO world heritage sites (India has 34 UNESCO World Heritage sites), so you get the drift.
We all know about the Taj Mahal and beautiful beaches Goa and backwaters of Kerala. In this blog-post, I have purposefully avoided the most frequented tourist destinations in India, instead tried to bring up slightly offbeat destinations, which are nonetheless well equipped with travel infrastructures.
Overall, these destinations span from North to South and from the North east to west, the vast expanse of India!
For a first timer in India, it is always suggested that you start to see the sub continent with the most frequented Golden Triangle route. Rajasthan tours are found aplenty and definitely treats you like a regality in the land of royals. Witnessing Delhi, the seat of power in Indian subcontinent is an intriguing experience. Taj mahal remains as mellow as a warm sun!
Ancient Monasteries of Basgo, Ladakh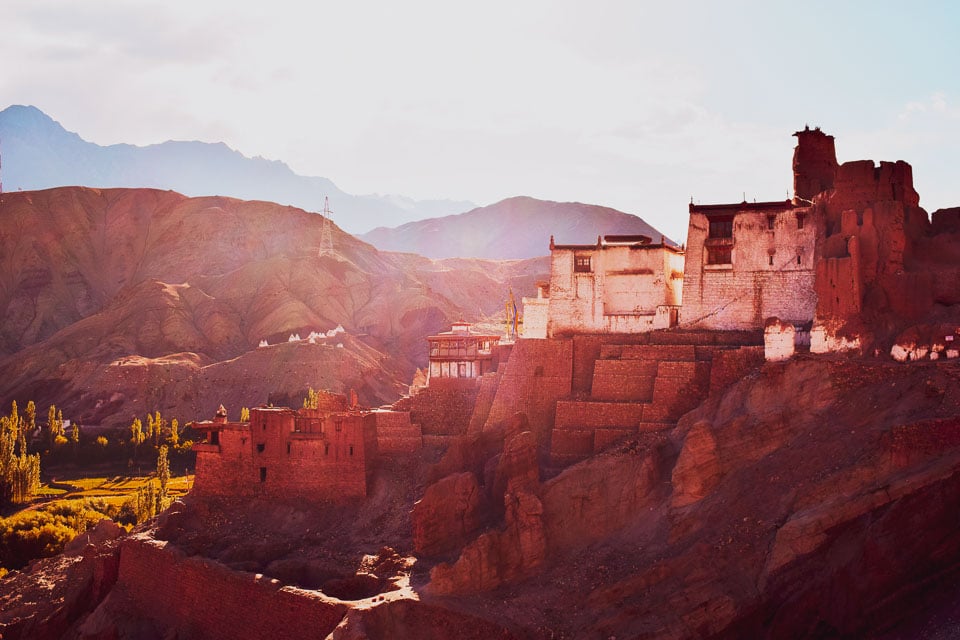 The barren landscape of Ladakh is meticulously dotted with ancient monasteries. The one at Basgo is particularly mysterious with its old mud walls and fort like structure. Basgo monastery also remnants of Islamic architecture and a mosque in the premises. Basgo monastery is one of the easy day trips from Leh.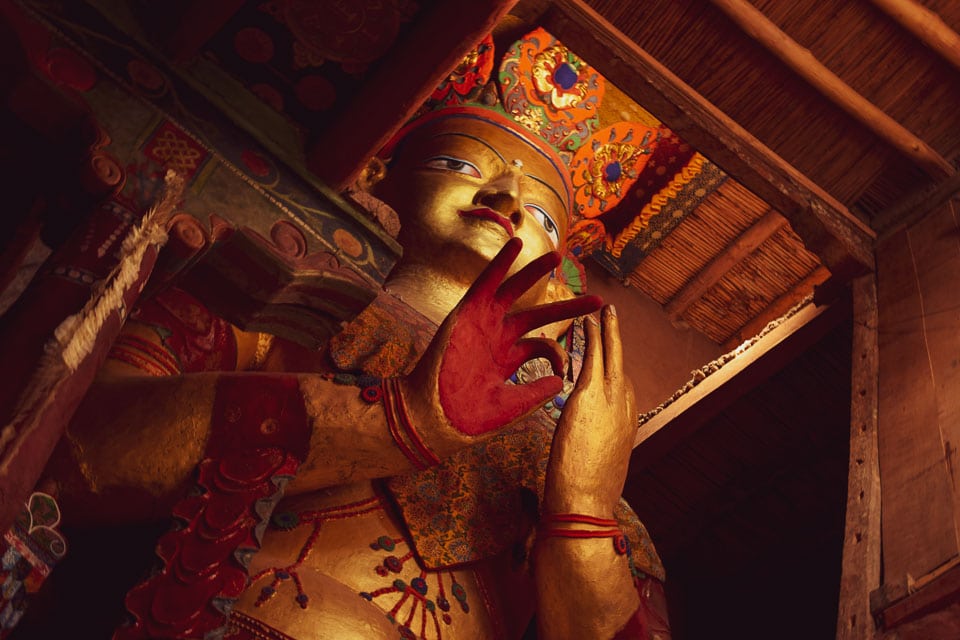 Inside the sanctum, a profound Maitreya Buddha adorns Basgo monastery, with hand-painted murals dating back to fifteenth century. An old chamber is lit with oil lamps filled with butter, remitting a beautiful aroma. Young monk guard the monastery. From the top, you will see large patches of land dotted with irrigated land and tall standing poplar trees. Check out my photo blog on roadtrip in Ladakh!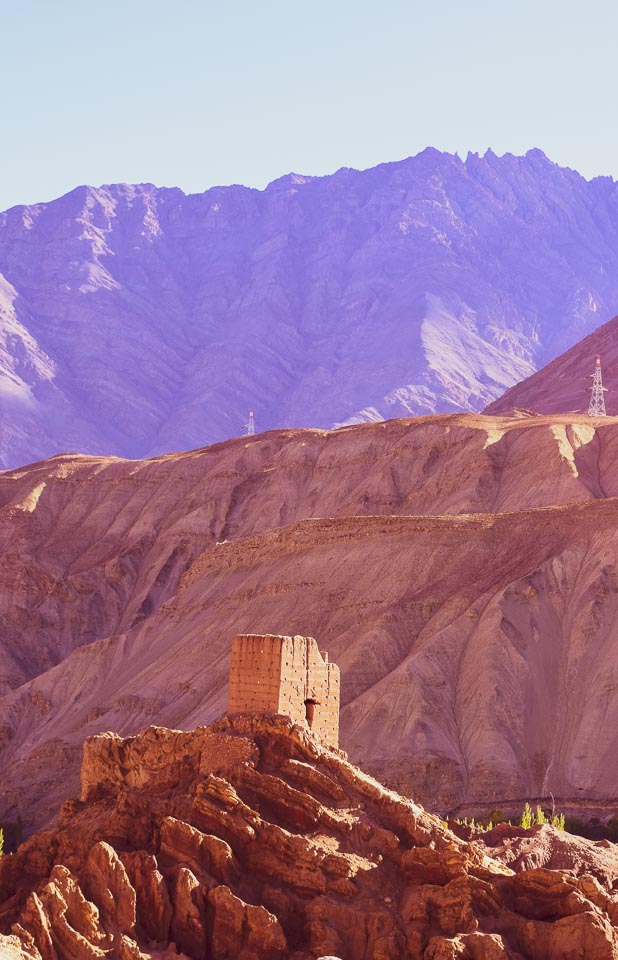 Watch the Sky Romance our Planet: Valley of Flowers in Uttarakand
This year, trek to the abode of cloud. I am not talking about Shillong, but the ethereal beauty of Valley of Flowers, one of the exquisite hiking trail of Himalaya. At the advent of monsoon, more specifically in the first week of August, the biosphere reserve is filled with flower blossom and emerald green foliage that mellows down one's vision. Mist and cloud play along the valley, where reigns the elusive and dwindling population of snow leopards.
Trekking to the Valley of flowers takes a week and demands moderate experience. Valley of Flowers is a part of Nanda Devi Reserve, a UNESCO heritage site.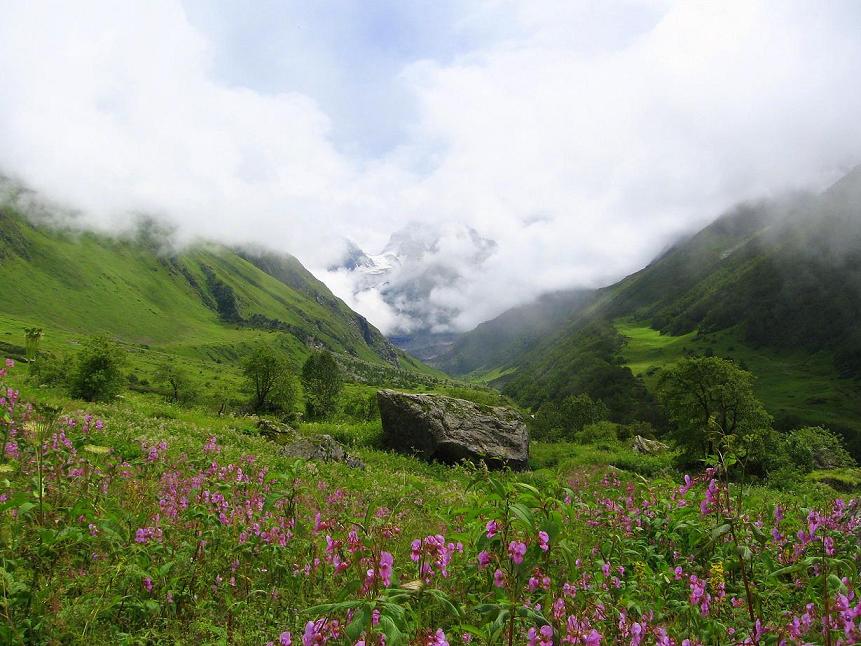 Fatehpur Sikri: an Abandoned Mughal Capital (now a UNESCO site)
When in Agra, the Taj Mahal with her beguiling beauty will keep a romantic glued to the city! And I hear you. That white marble imarat is an intriguing creation of art and craft!
However, 40 km west of the Taj, stands tall empire Akbar's capital city, Fatehpur Sikri, bearing all the relics of the ancient Mughal architectural legacy.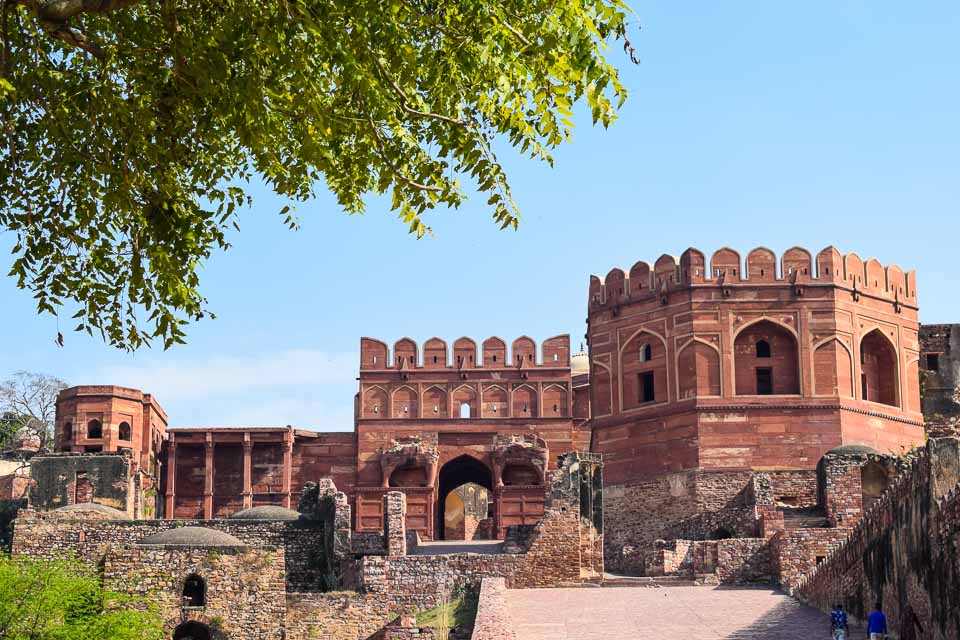 Fetah denotes a win, meaning the capital city, Fatehpur was established upon winning over a fearsome battle. However, it was later abandoned. Historians blame water scarcity and barren land. Some say the water reservoir was poisoned. As you walk in the walled campus, you will come across many such tales. You are the judge to trace truth though.
The Mughals had a history of changing capital oftentimes. Delhi got the Red Fort and Lahore, its fort and Badshahi Mosque, as a result. Fatehpur Sikri was abandoned but the Dargah inside it, dedicated to, Salim Chisti, lives till date attracting devotees from villages nearby!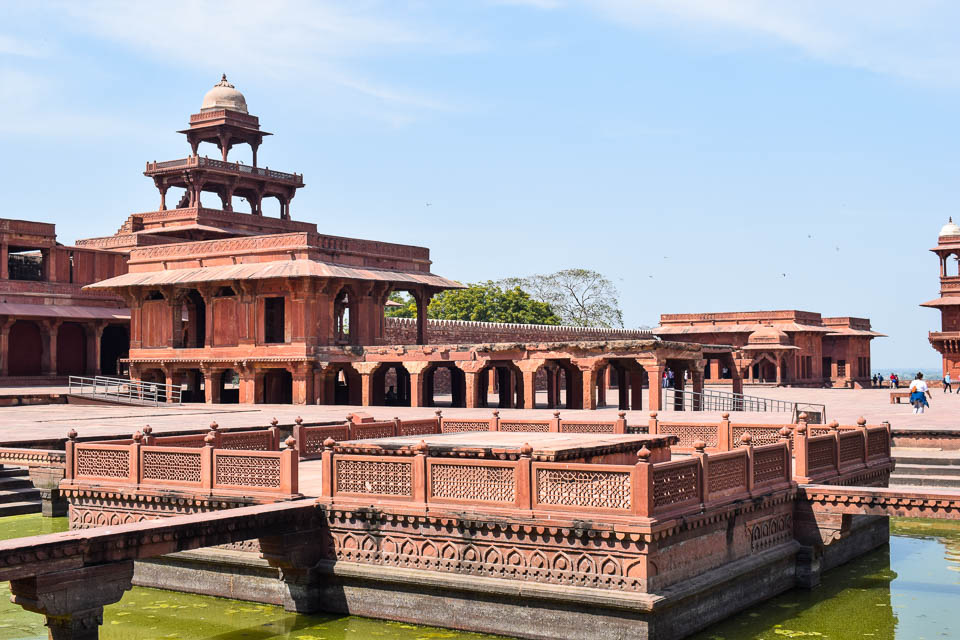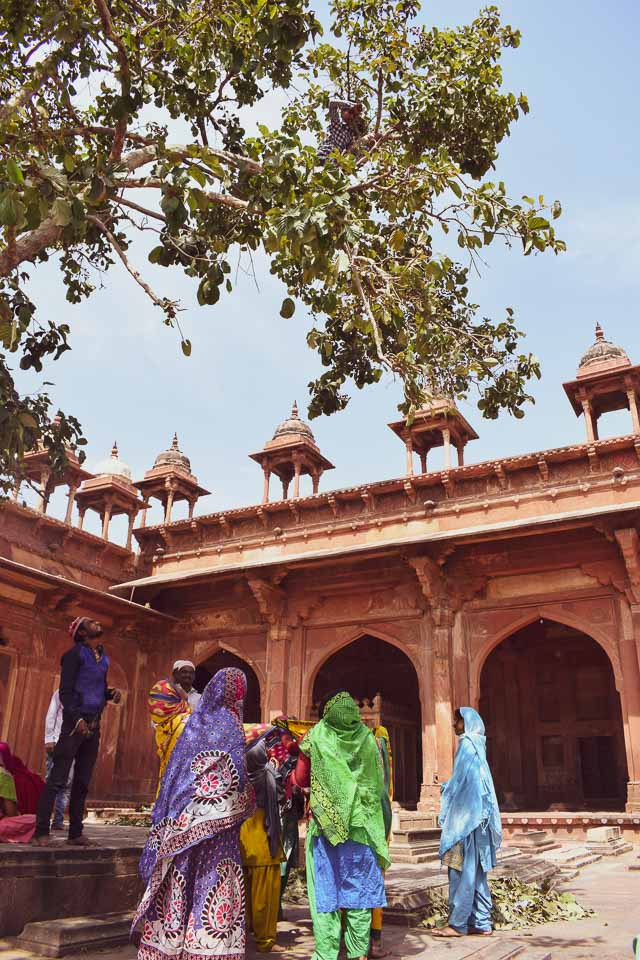 Lucknow, where roads are filled with aroma of Kebab and Awadhi Biryani
The Mughals weaned out, the Nawabs of Lucknow started to reign India. Before the British came, Indian rulers largely invested for art and culture of the land, resulting in a rich heritage blended in everything Hind and Persia. Although not as big as the Mughal empire (one which yielded in 22% of world economy in 1600), the Awadh Nawabs were connoisseurs of fine art nonetheless. Shia by faith, the Awadh Sultanate created an entire stretch of road dotted of Imambaras, gates and mosques, which now constitutes the heritage walk in Lucknow.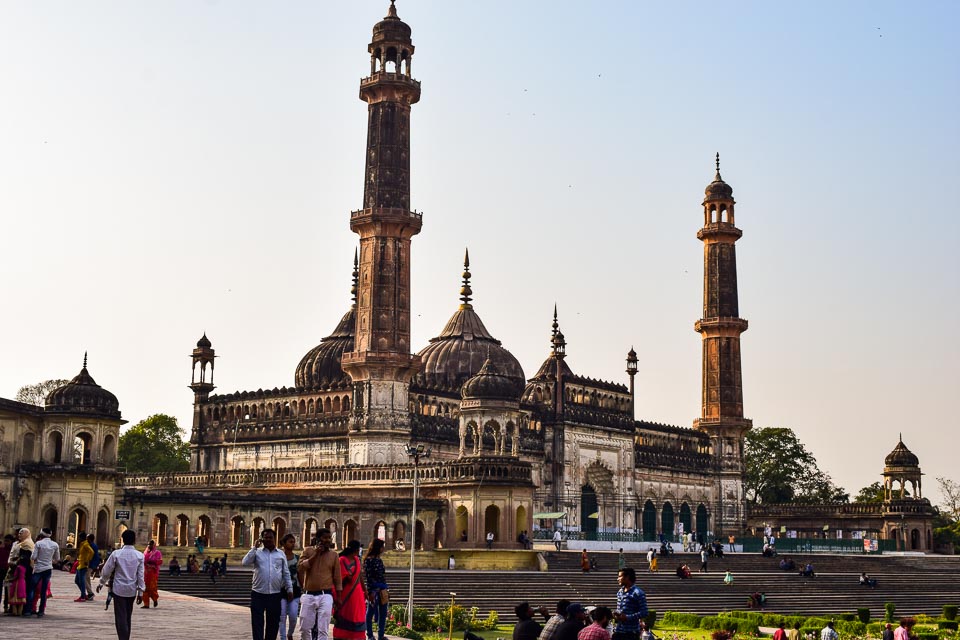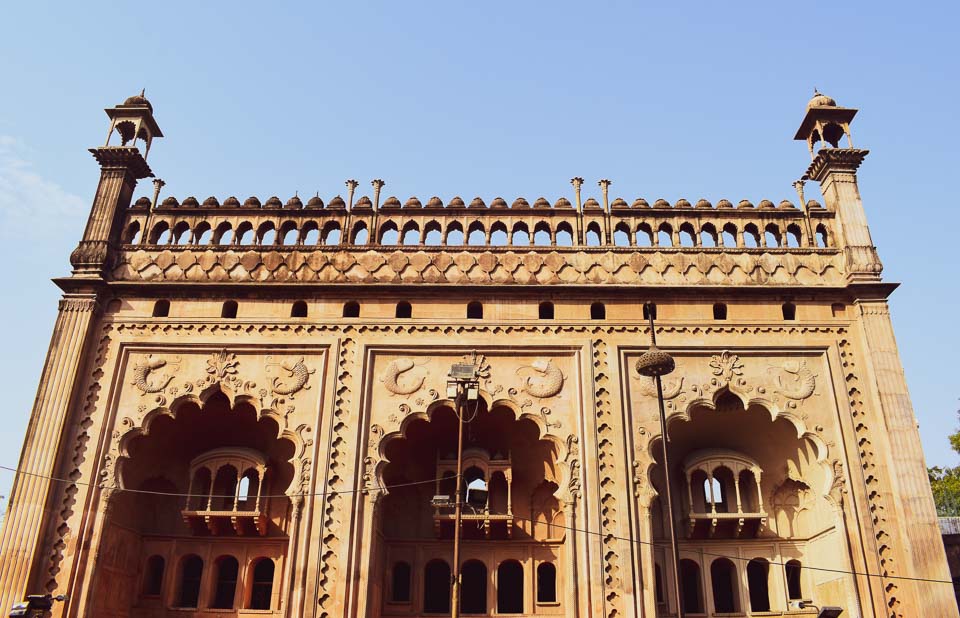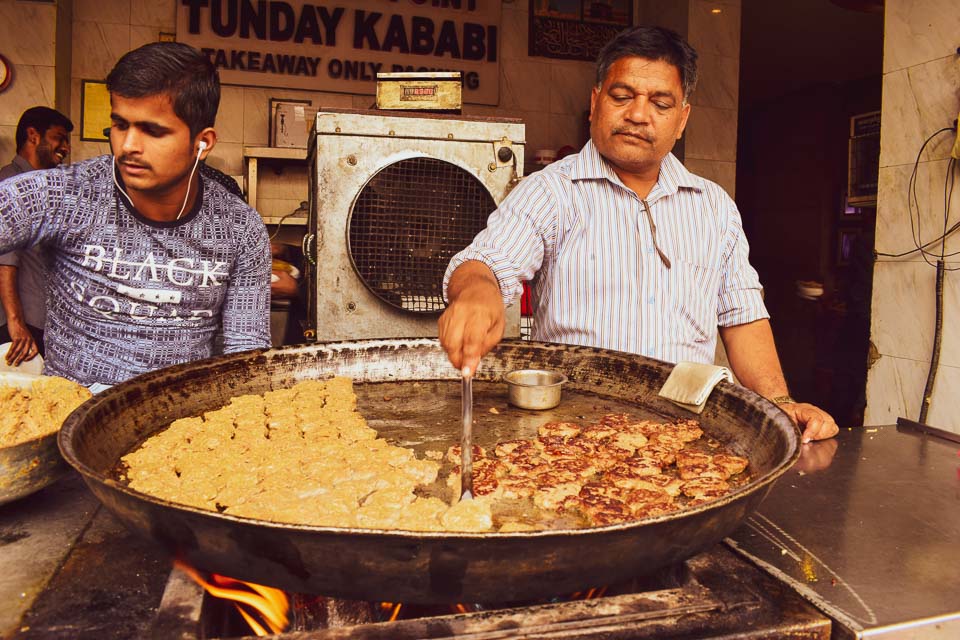 While the monuments are not as imposing as that of the Mughals (lets face it, the taj Mahal can only be done once in a lifetime), Nawabs of Awadh excelled in culinary heritage! So much was its appeal, that the Nawab influenced a whole new line of Biryani in Kolkata, which owes its origin to the Lucknowi version.
Nawabs and their Dastarkhana have ceased to exist but they live in people's heart and erm, plates! Plates heaped with flavorful kebabs, eloquent Biryani and other delightful food (think chats and Malaiyo) are available throughout Lucknow. You may choose to go to the swanky new hostels and restaurants but if you ask me, I would vote for walking along the narrow lanes of Aminabadi market! One of the most poignant travel memories of mine remain in Lucknow, and it was surprisingly safe for me!
Also read: Tracing Back the Mughal Kitchen at Karim's near Jama Mosque, New Delhi
Dance of Ida and Pingala Curved on Stone: Khajuraho
One of the most magnificent Shiva temples of India, Khajuraho usually intrigues visitors with its 10% erotic sculptures. Lovemaking is represented as art form alongside everyday lifestyle curved out of stones. Khajuraho Dance festival that takes place in February is one chnace for visitors to witness grandeur of many Indian classical dance forms.
Valley of Clouds: Dzouku Valley in Nagaland
Not many venture into the nameless valleys of North East India, but if you do, you will have an almost instantaneous love affair with Dzouku Valley in Nagaland. Deep valleys separated with green carpets ripple till the end of horizon where Sun-rays plays during golden hour. It is an easy trek for a day, best done in spring. This year, it even snowed at the Dzouku valley!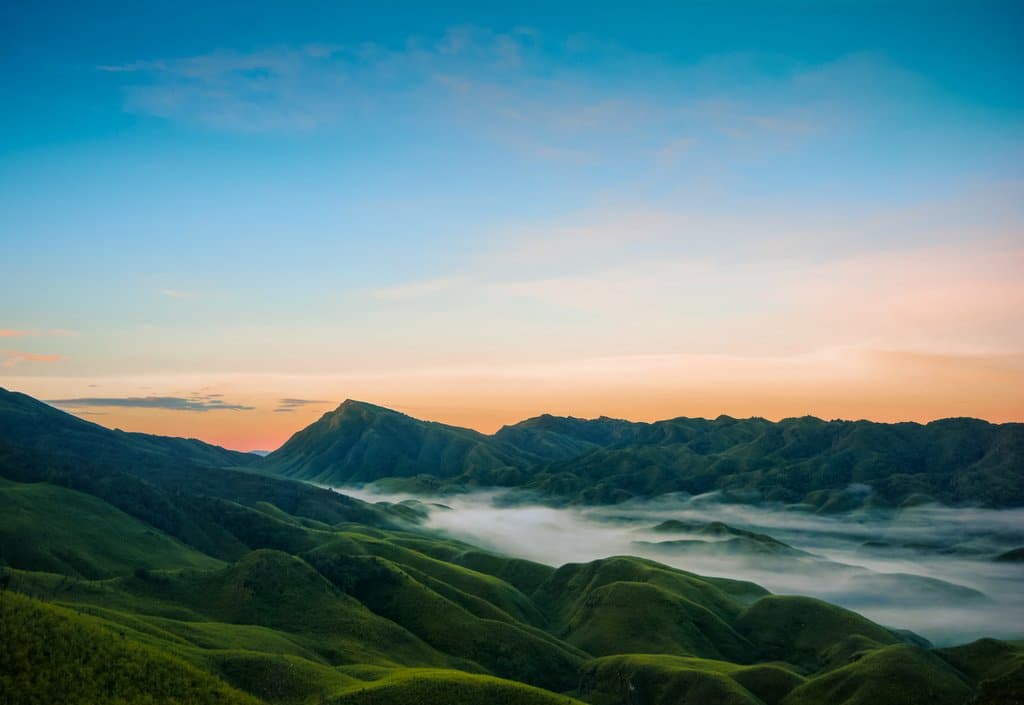 Also read: 6 reasons to visit India's Northeast, far away from the maddening crowd!
In Search of the White Horse in Tawang, Arunachal Pradesh
Tawang, a small hamlet perched high atop the craggy high mountains of Himalaya, is an ancient sit of Tibetan Buddhism. We opted from a road-trip from Guwahati to Tawang. Needless to say, it proved to be one of the best travel experiences in India.
The road to Tawang borders Tibet, now a part of China but once a thriving sovereign land. We have had our share of bitter conflict with China for Dalai Lama escaped to India through Tawang. The Bum La Pass stands witness to that. A few pristine glacial lakes dot the land.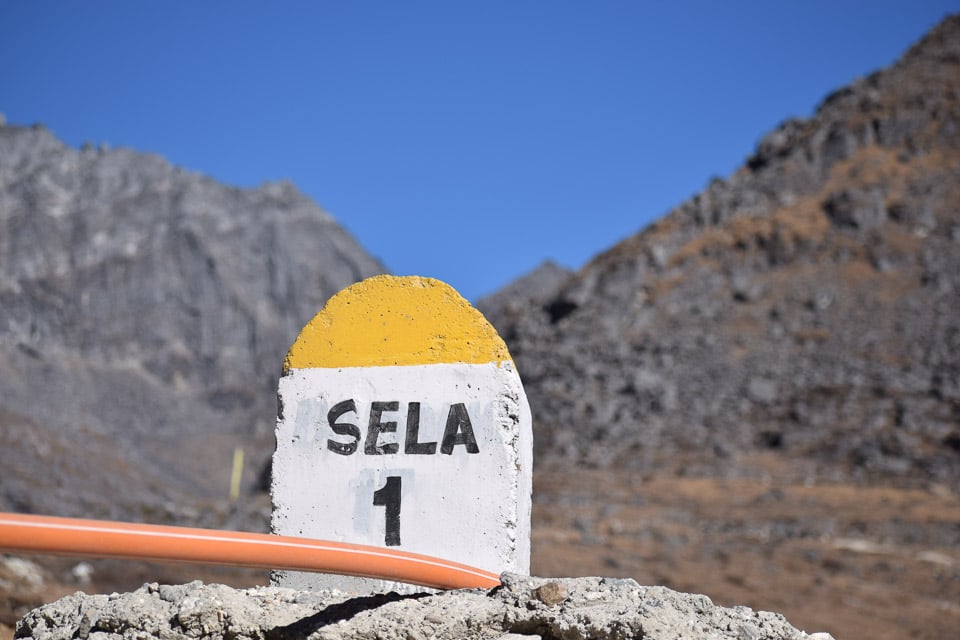 It takes anywhere between 7 days to 10 days to visit Tawang. You may also choose to visit by helicopter ride but I loved the road trip and urge you to take that road specifically!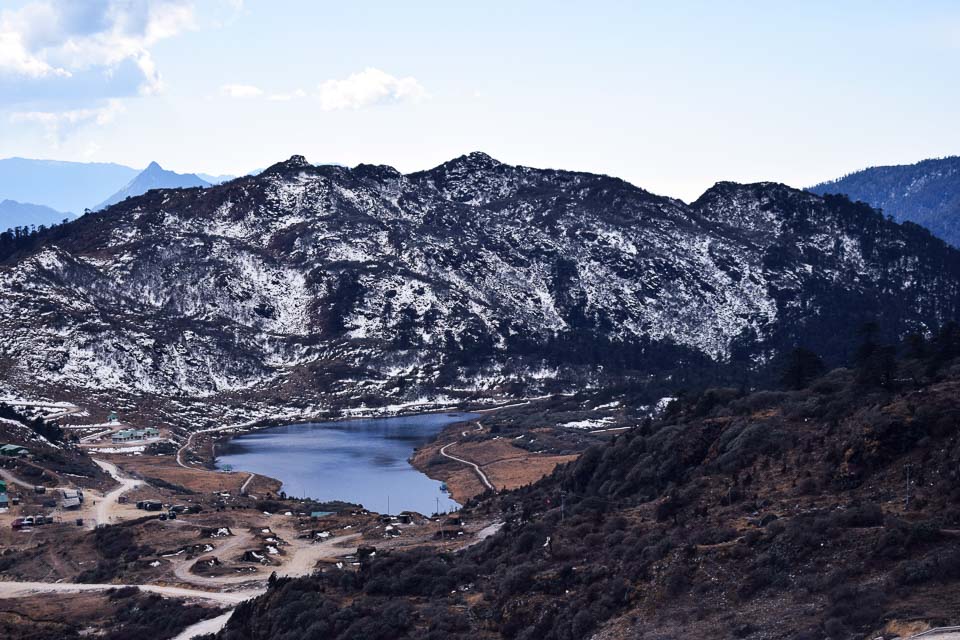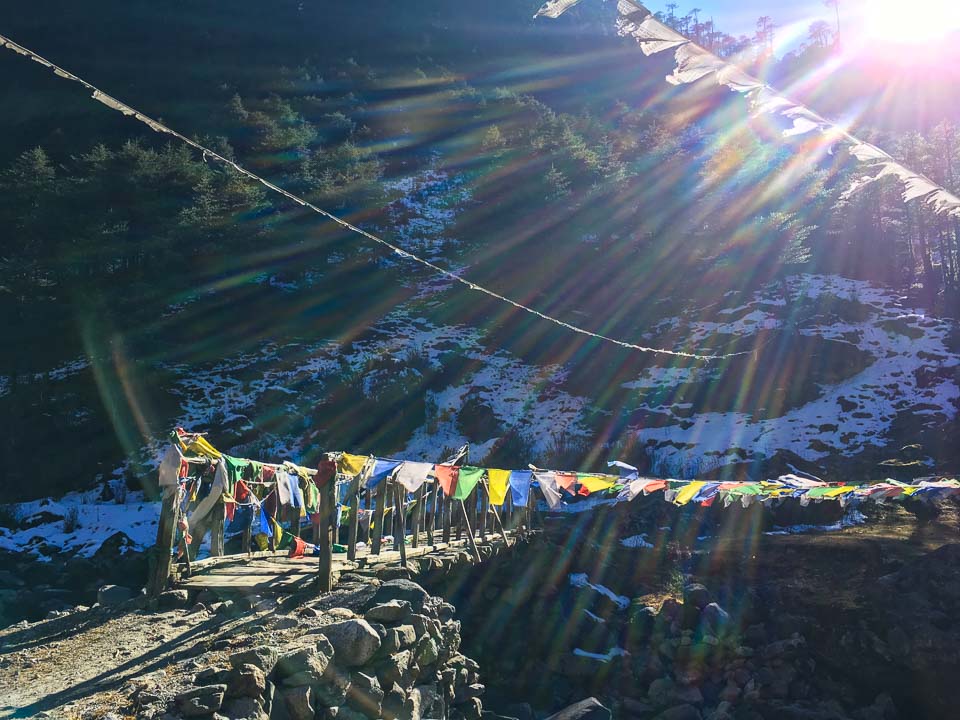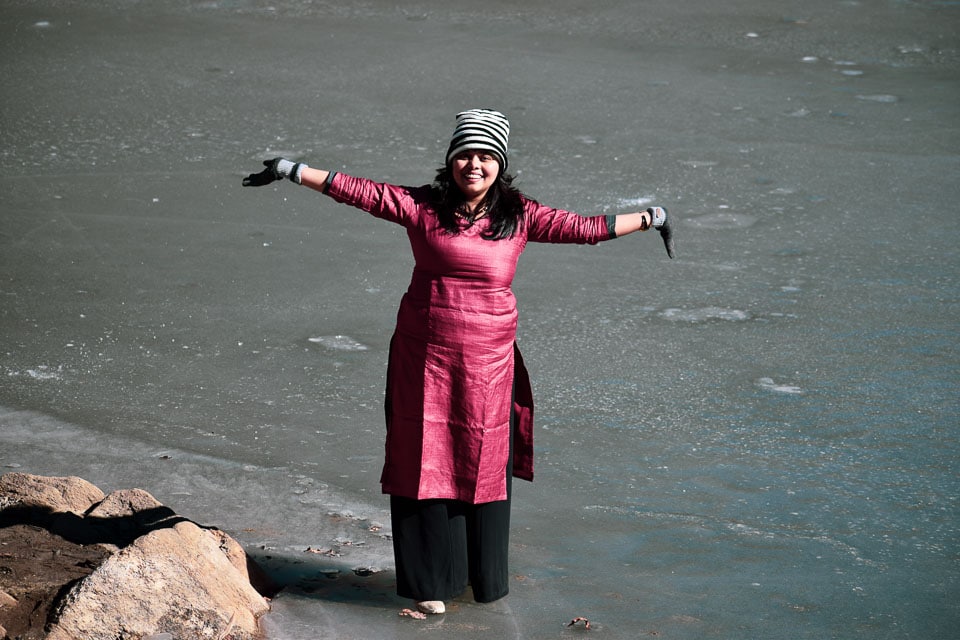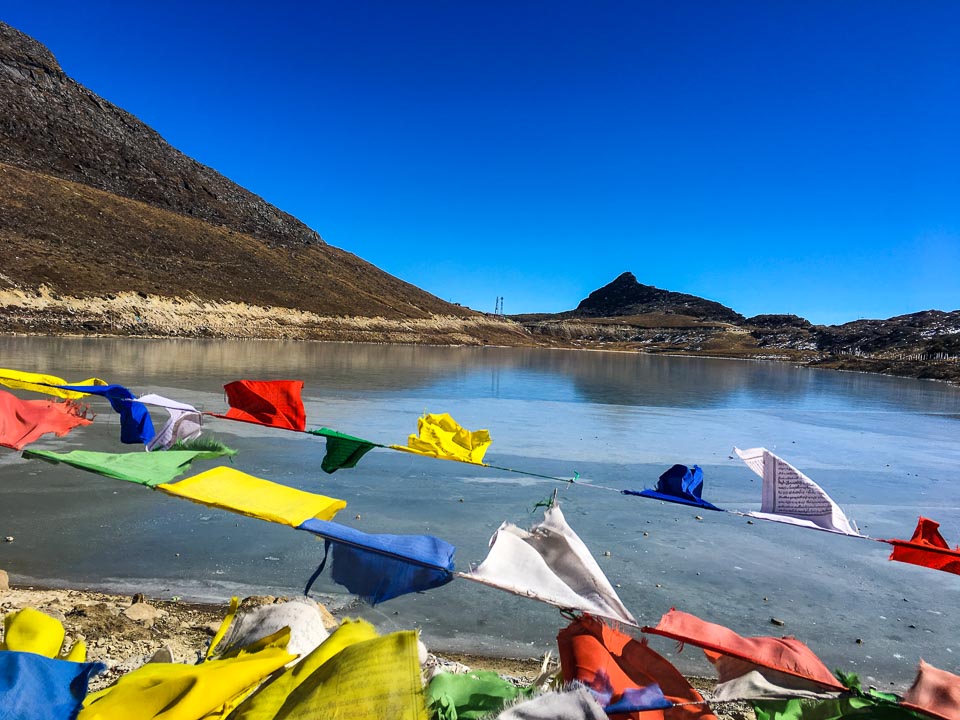 Also read: How to plan a road-trip From Guwahati to Tawang, Arunachal Pradesh
Kaziranga: where the One Horned Rhino came from Brink of Extinction
The one horned rhinos once grazed the foothill of Himalaya, starting from Pakistan to the wee end of North east of India. Come the British Raj and the rhinos became prized hunting trophy. Further came the political scramble of northeast and the rhino horns were traded in gold in black market.
With tourists returning gradually, and a number of nature enthusiasts investing serious interest in the national parks, the one horned Rhino is coming back to life! Dense population and countless tea gardens in the area often forces human-animal conflict, resulting from habitat loss.
I have been to the Chitwan forest in Nepal, Kaziranga and Manas National Park. In my opinion, Kaziranga has the grandest sightings and the most beautiful plane-lands.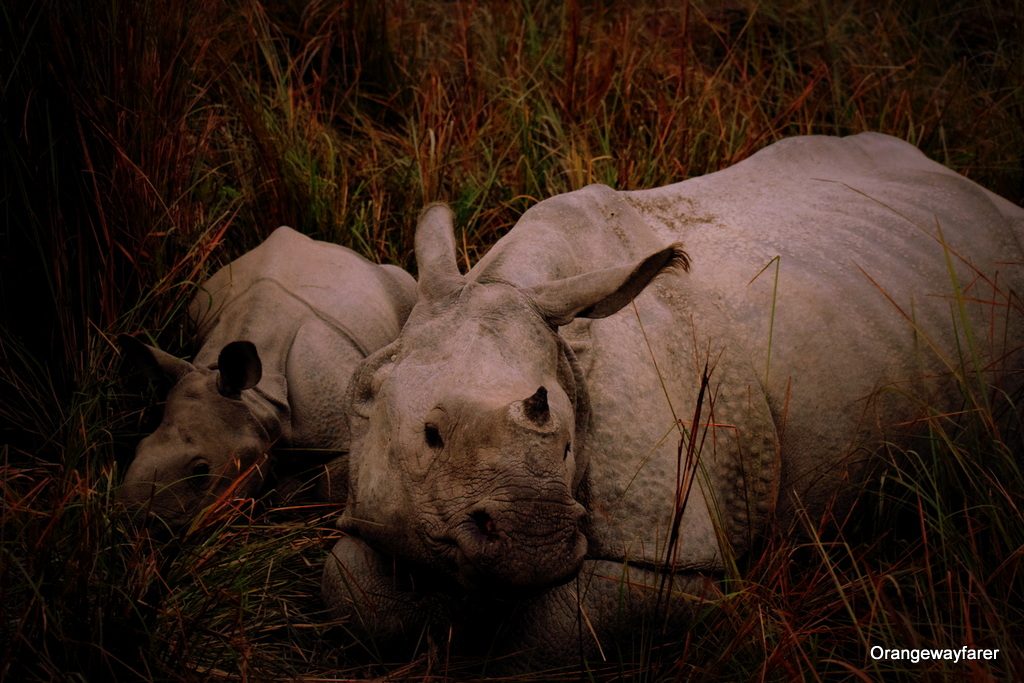 Also read: Exploring Ganeshgudi at Dandeli, India's Hornbill reserve!
Haunting of the Morgan House at Kalimpong
The British came and struggled to cope up with the sweaty hot plains of Ganges delta. They also curved an escape route to the nearby hill stations, be it Darjeeling or Nainital, now much revered in the domestic tourism circuit in India.
However, Morgan House in Kalimpong somehow escaped the curious gaze! Part of it can be attributed to its haunted status. One of the many old school "Saheb Bungalow" (mansions of a foreigner), the Morgan House stood in defiance to the changing times and now even hosts tourists. It allows beautiful view of Kanchenjunga on a bright day!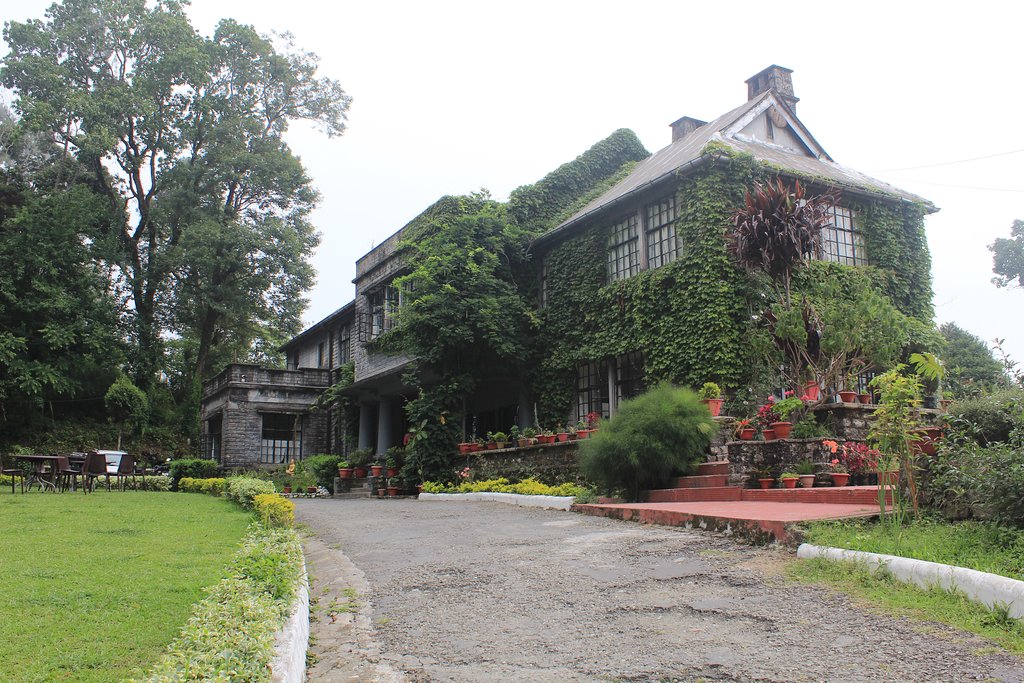 Also read: A short vacation to Darjeeling!
Kolkata: the Erstwhile Capital of British India and Birthplace of Indian Renaissance
Thanks to incoming tourists from Bangladesh, Kolkata features on the list of top three cities according to international arrivals, yet only a handful of people actually decide to stay back and experience Kolkata!
Not only because it is my hometown, I have found Kolkata to be the most romantic city in the world so far! And if I have fallen in love with Hanoi or Cairo or Bangkok a bit, it is because I could hear the pulse of Kolkata closely, and have felt how a city evolves yet protects time capsule in its heart!
From Durgapuja celebration to the best Sarees in India to colonial architecture and the largest book market in Asia (looking at you College Street), Kolkata is the cultural capital not only in India but the entire subcontinent in South Asia! And that is telling a lot!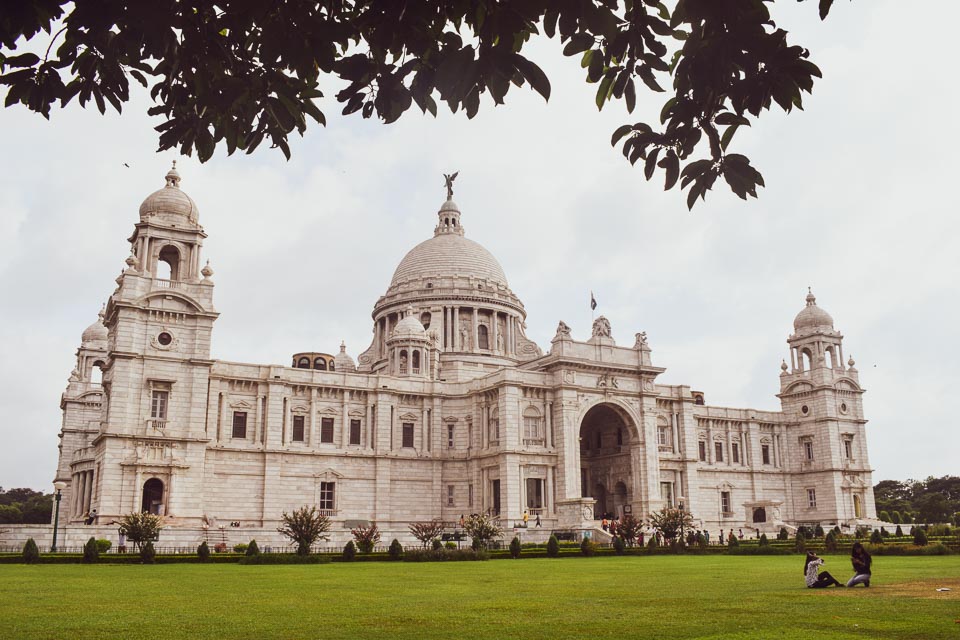 Read all my articles on Kolkata here.
Bastar: the Heartland of Tribal India
A part of the (in)famous Red Corridor, Bastar in Chattishgar is the crown jewel of India's tribal heritage! Yet it is largely understated in mainstream media! The culture is deeply steeped in India's ancient times. Nature is abound. Parts of it can be traced back in Bibhutibhushan's Aranyak.
Bastar is actually a village located at the Chotonagpur Plateau. My ancestral home is in Bankura and I love this region, rich in iron ore and minarels and thus acquiring a red tinge, nonetheless!

Bastar is fine, but finer is during the Dussehra celebration. You may also trust Bastar to take your breath away during spring, when the entire valley is awashed with Palash flower bloom!
Wetlands of Mangalajodi
A part of Chilika lake, the Mangalajodi wetlands are one of the best places for birding in India, especially during winter. Migratory birds fly across half the globe and settle here, lay eggs and fly away once the children are able to fly! Start your day early on a row boat and reach across the avian world.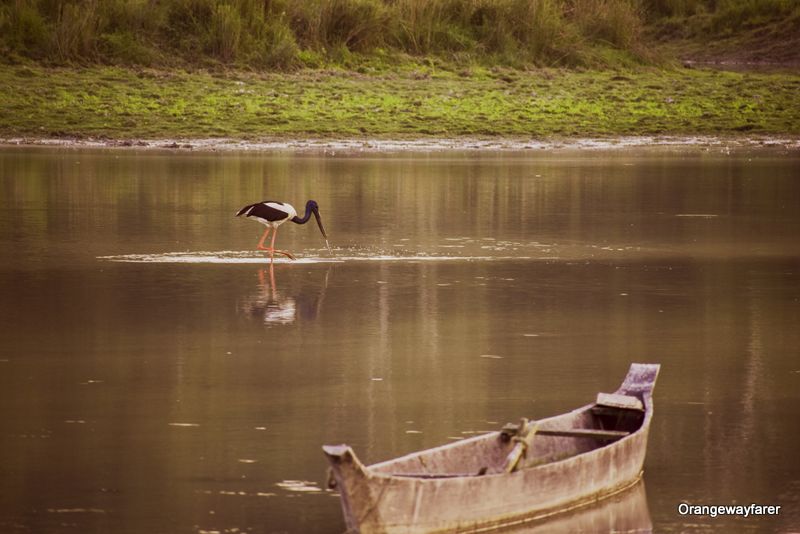 Also read: 6 days 5 nights tour to old Silk Route, Zuluk in East Sikkim
Tiger Trail at the heart of India
An overwhelming increase of human population had threatened the tiger population of the world to take a severe plunge. India was no different except the fact tireless toil of forest department has been instrumental to bring these gorgeous creatures bounce back to a healthy number, in the wild!
You can see tigers in a number of places in India, from Sundarbon to Kaziranga to Periyar and more. However trust the jungles of Madhya Pradesh to show you the best of Royal Bengal Tigers! The fiery stripes of the big cat flash through forestland and make iconic appearances even before you can predict it!
Satpura, Pench and Tadoba (Maharashtra) are some of the 50 eminent tiger reserves in India.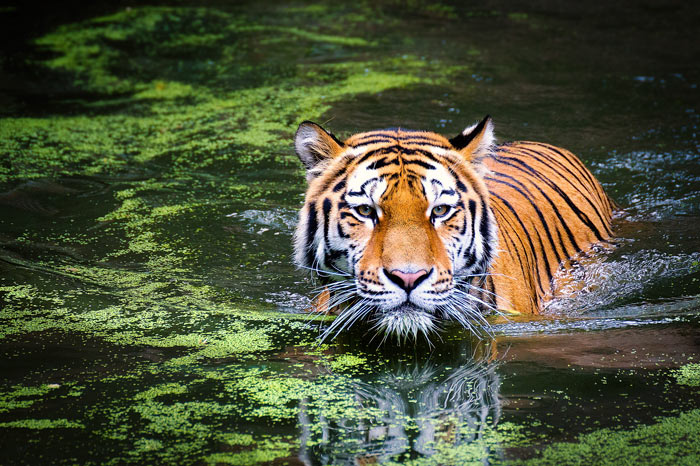 Also read: 1000 fireflies show at Purushwadi
Ajanta & Ellora: Rock-hewn Buddhist Temples of Maharashtra
The rock cut monasteries and temples of Ajanta-Ellora dates back to ancient times, 600 CE. They formed a part of the South Asian trade route and were flourishing with wealth. An area spread over 2 KM has multiple caves were murals and rock curved sculptures stand still. This is a UNESCO heritage site as well.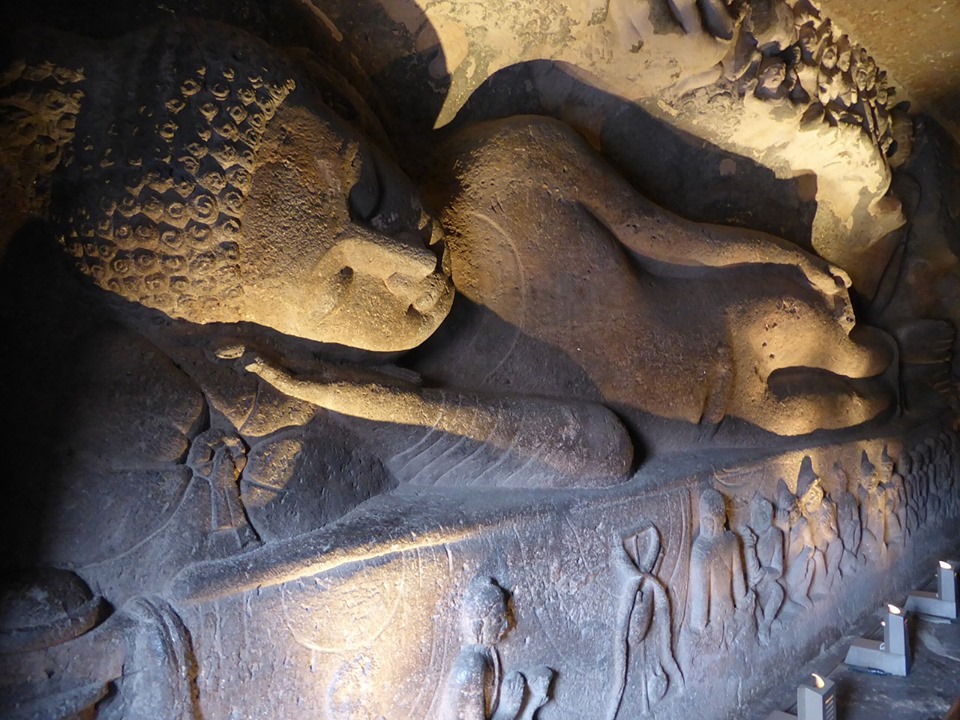 Also read: Kumortuli, where Durga idols are made
Tracing back the Nizams of Hyderabad
If you are planning for a food walk during Eid, trust Huderabad to present you with the most exquisite experience! the area around the Charminar in Hyderabad is the best place to savor jewels from Nijam's kitchen. Eid special Hyderabadi haleem, fruit cream, kebabs and biryani: all await to greet you when in Hyderabad!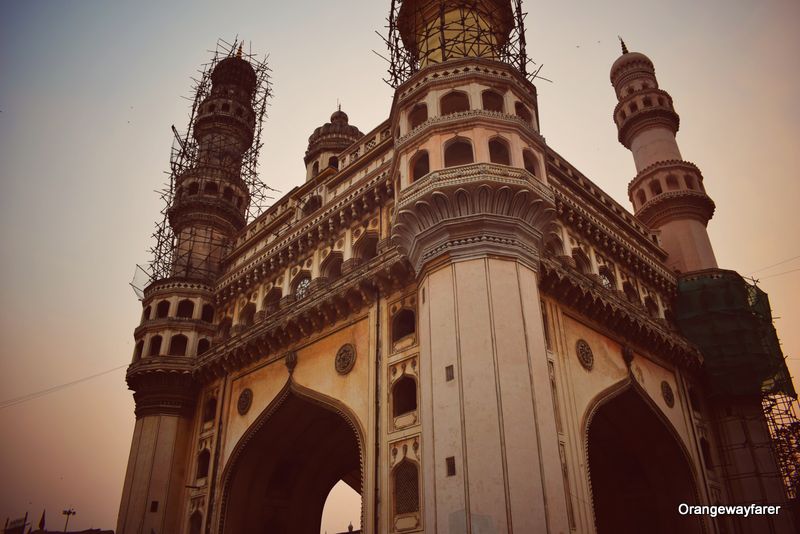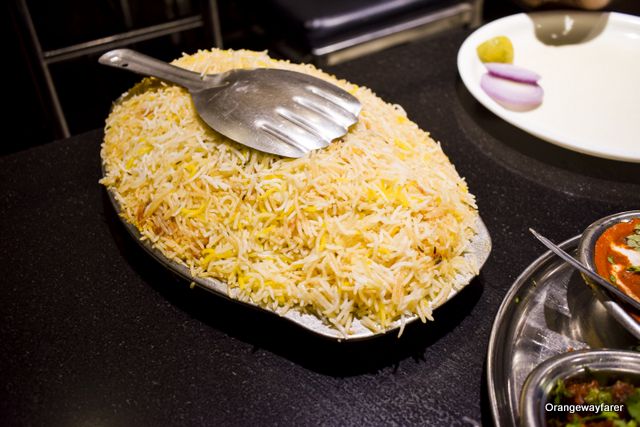 Udupi: Jewel of Coastal Karnataka
The Indian peninsula runs for 6000 KM. Arabian Sea as well as Bay of Bengal adorns the coastline. Indian Ocean at some parts! Needless to say, the beaches in India are mind-boggling but yet to develop to the best of their potential! Take for coastal Karnataka for example.
We drove from Manipal to the end of Kaup beach on a bike and came across plenty of nameless little villages, lying asleep by the coast line. Fishermen gossiping on benches set up by the coast. Little children play by the beach! Life is good! Not a tourist at the sight!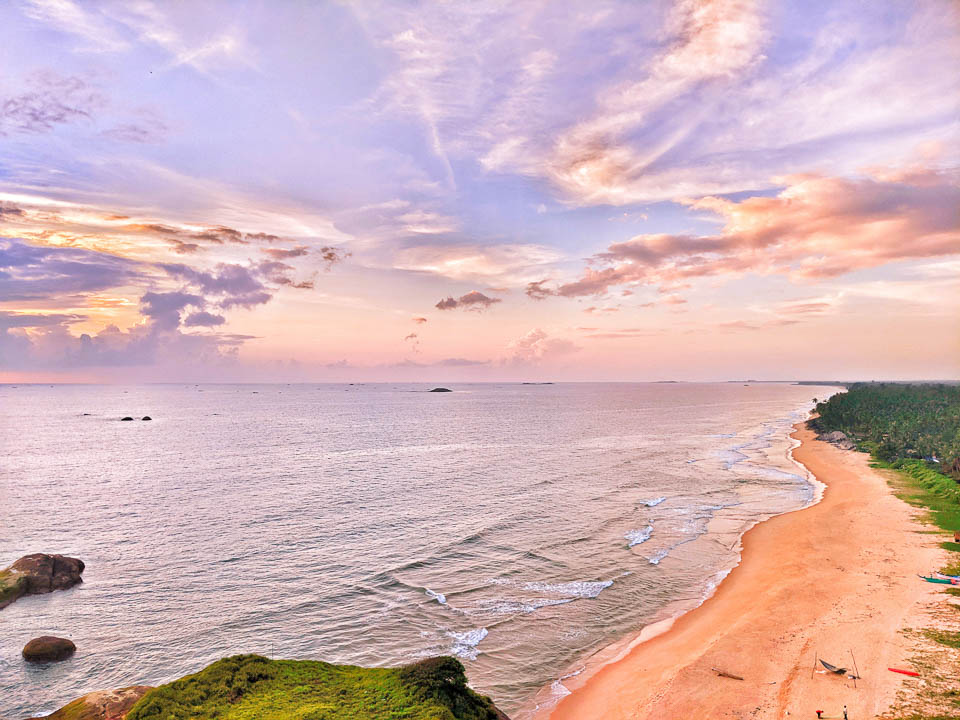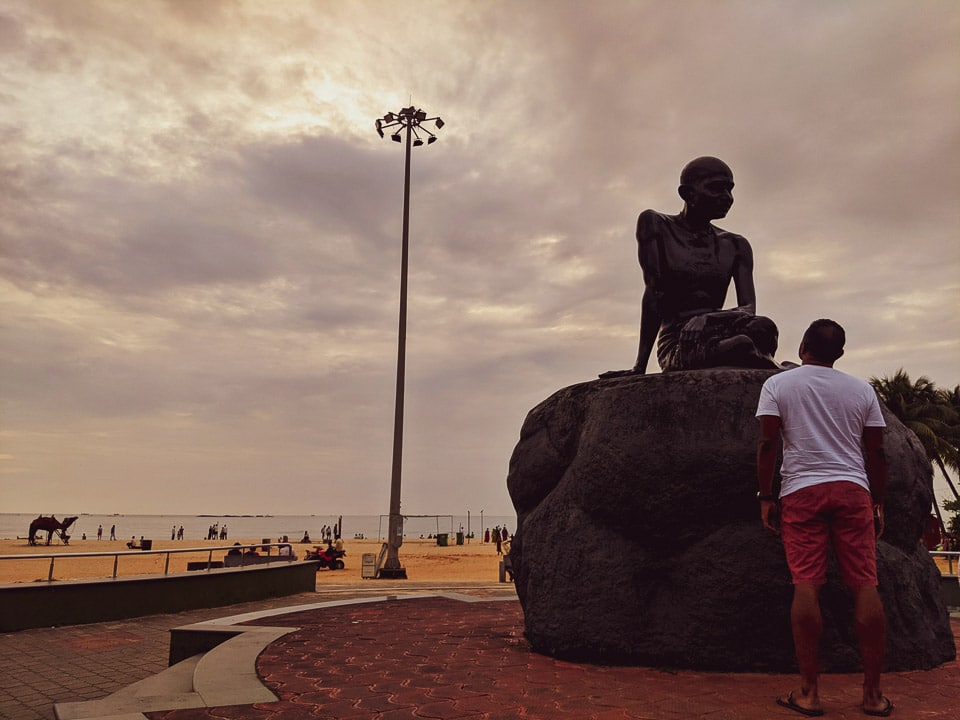 Trust coast Karnataka (Malvan region) to tease you with outstanding coastal cuisine! Featured in Tody, local moonshine made of palm fruit and grilled prawns with black pepper! Can go back for this anyday! Woop woop!
Also read: Offbeat things to do in Goa!
The Living Chola Temples of Thanjavur
I used to think I am not a temple person, until I visited the astounding Living Chola Temples of Tamilnadu!
As a part of my south east Asia quest, I was researching about Angkor Wat when I came across the Living Chola Temples. A cluster of three temples complexes spread across a region in Tamilnadu, stretching from Thanjavur to Jayankondam, the living Chola temples are probably the most gorgeous addition to world UNESCO heritage site from India!
Assign at least a couple of days to visit these three temples and read the stories written on the stone curves.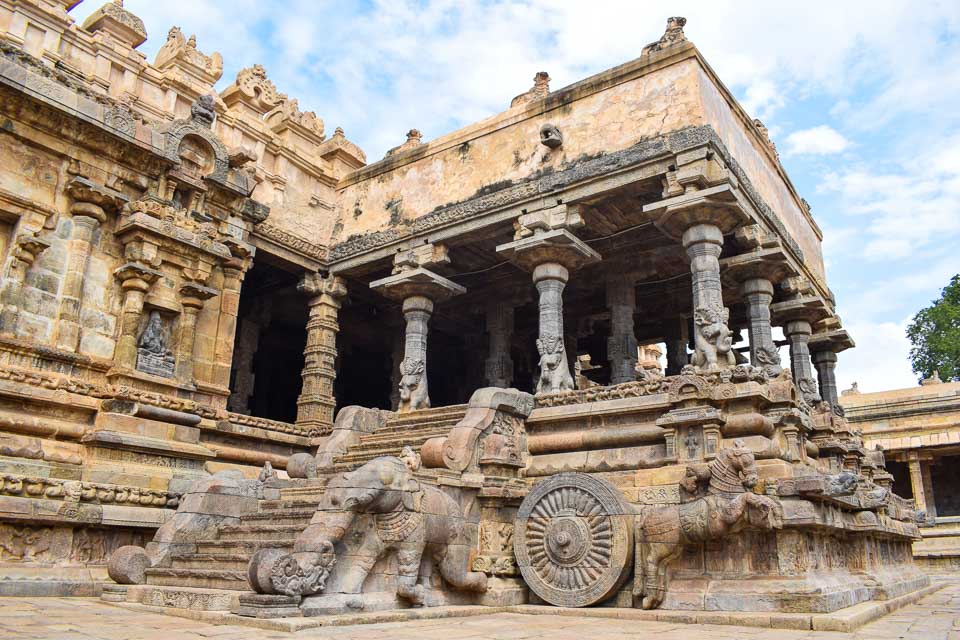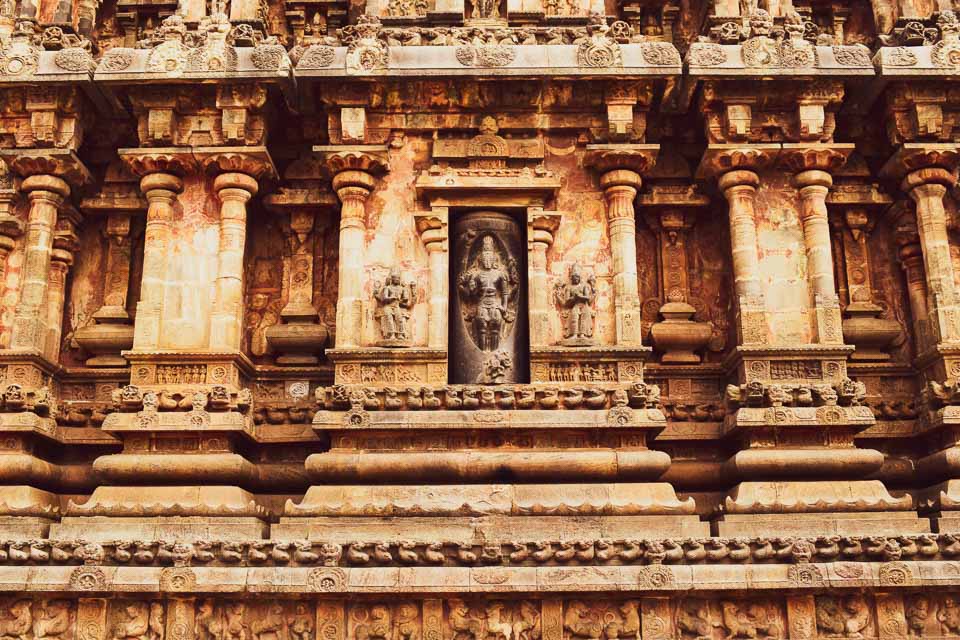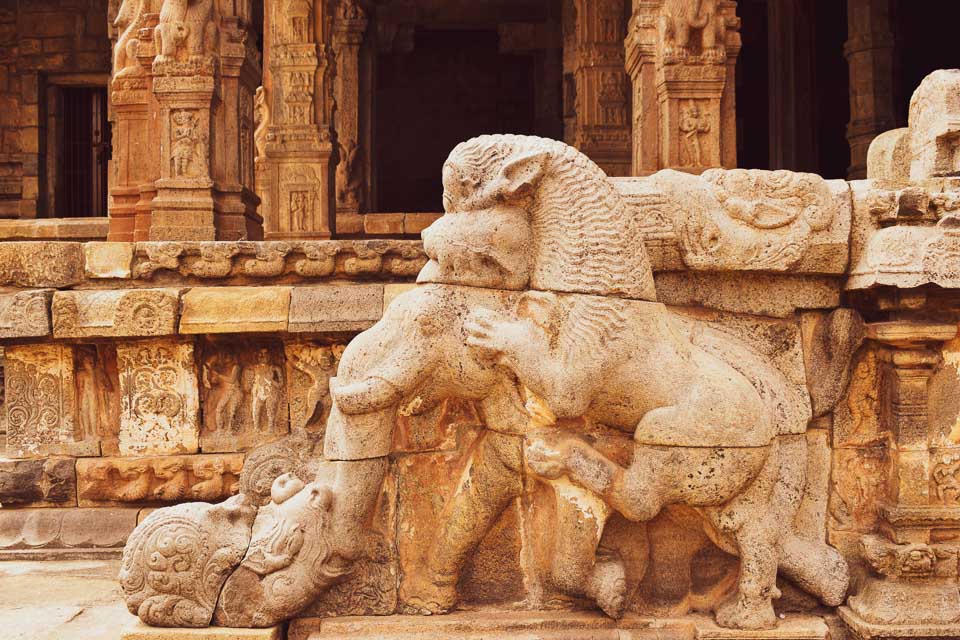 Also read: Bishnupur, the ancient Malla kingdom!
The Most Beautiful Hill station of South India: Kodaikanal
Bangalore does not always get sun-stricken, but when it does, my escape route takes me to Kodai! Kodaikanal, the poetic retreat perched high on the hills of Tamil Nadu is an ideal summer retreat in South India. In fact, I loved the laid back vibes of Kodai so much, that I will go back there anyday over Ooty or Coorg.
A man-made lake sits pretty as the center piece of Kodaikanal. On a sunny day, the adjacent hillocks cast their shadow on Kodai. Long winding roads take away through the serpentine hilly road into the pine forests where mysterious mushrooms grow.
Kodaikanal is also home to some of India's finest cheese-makers. The town has a number of quaint pretty cafe, some of them are even vegan friendly. If you are thinking of honeymooning in South India, I would definitely recommend Kodaikanal.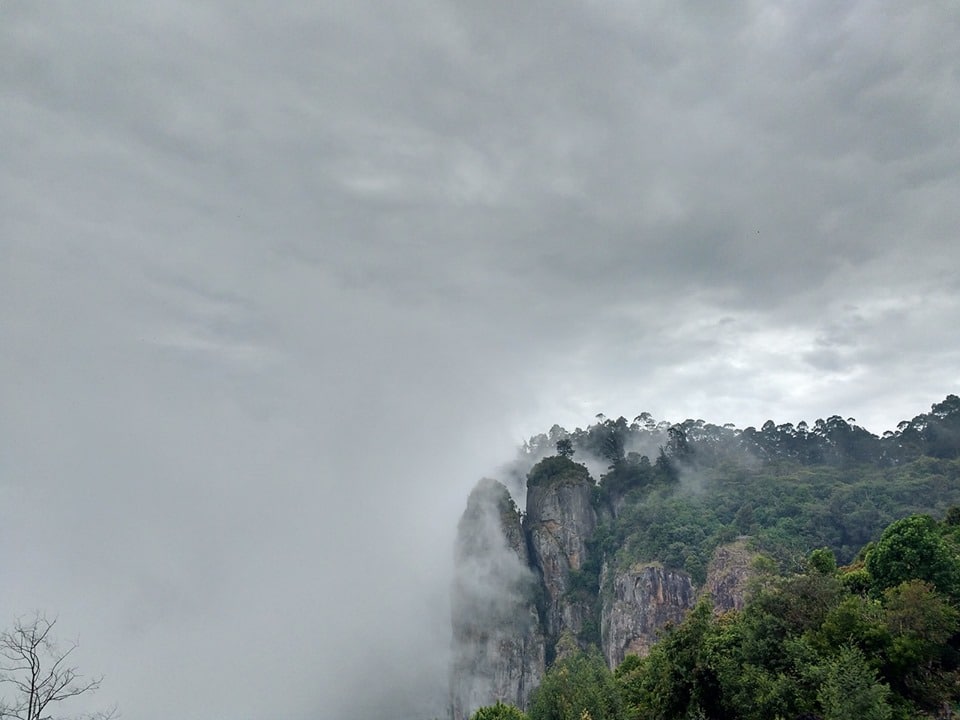 Also read: How to plan a trip to Dhanushkodi, the ghost town of India!
Rolling Hills of Coffee Plantation and Spices: Vagamon
While Munnar steals the limelight with its endless trails of tea garden, coffee plantation and spice gardens, I went for camping in Vagamon and was blown away with her pristine beauty!
Vagamon is lush green and melancholic during monsoon. Clouds come to kiss the hillocks. Fishermen catch fresh yield from one of the many mountain streams. Only a handful of people visit Vagamon, hence it retains the rustic and real charm of Kerala. Vagamon also has sprawling meadows where paragliding is a top attraction on a sunny winter morning!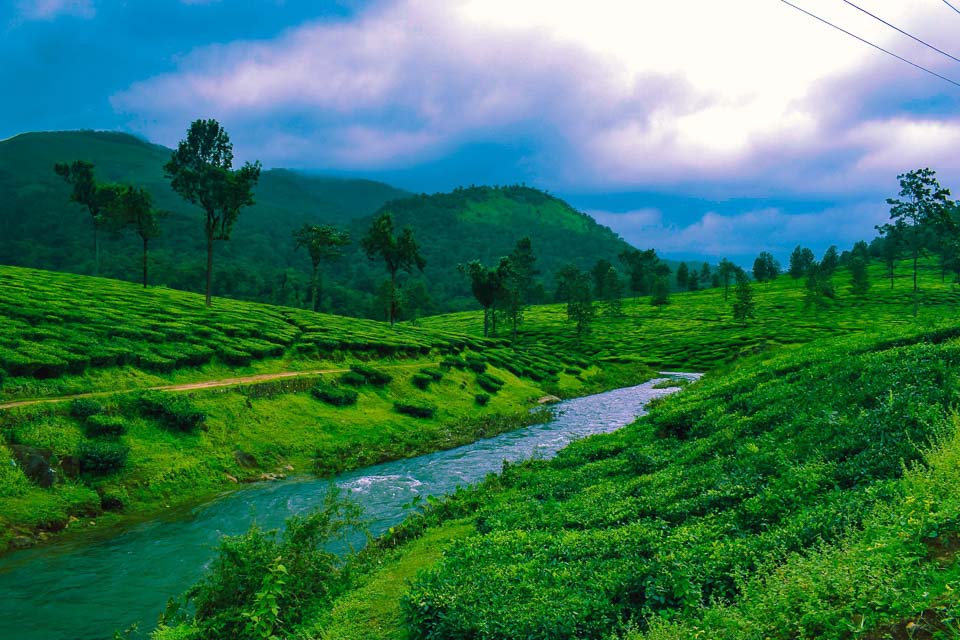 Walking in the Periyar Jungle at Thekkady
Periyar National Park is steeped deep in the highlands of Kerala. The lake is man-made, and looks over dense forest where elusive Bengal Tiger lurks behind the old banyan trees!
Periyar reserve is one of the few national reserves of India where you can sign up for a walking safari. If you are keen and feeling adventurous, you can tread on the narrow earthy trails at midnight, al beit accompanied by a guide with a rifle. He can only shoot at the air not aim at any animal, though animal attacks on humans are rare occurrence.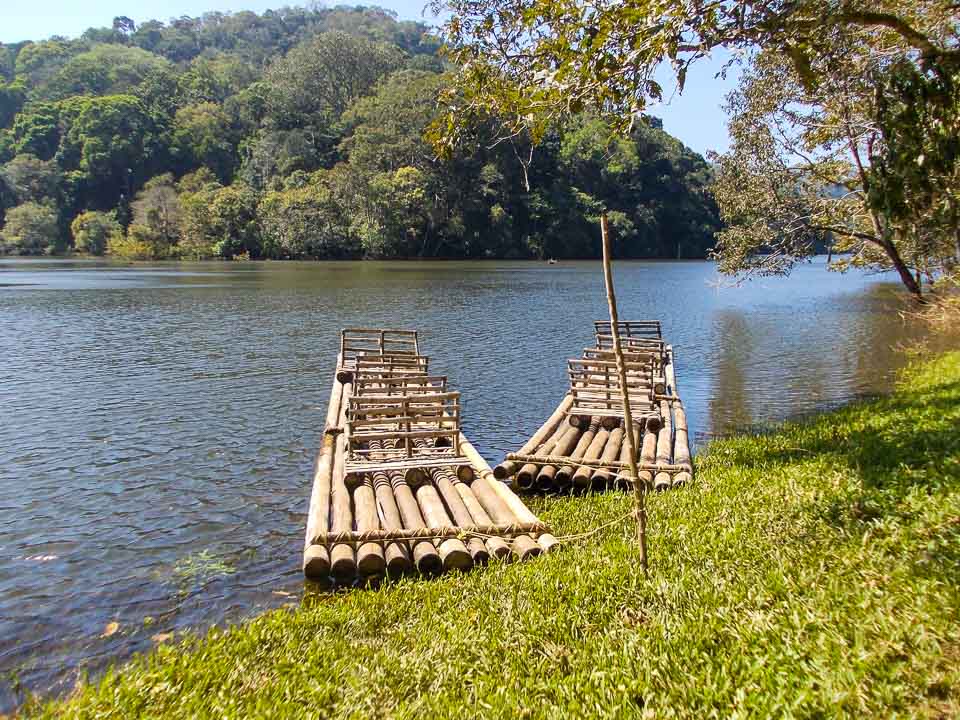 I listed only 20 experiences in India, but truth be told I can start talking about tourist places in India and can go on till you get tired of hearing! As a starter, delve deep in India travel with this list. You will discover jewels unspoken of in due course of time!
Pin it for later!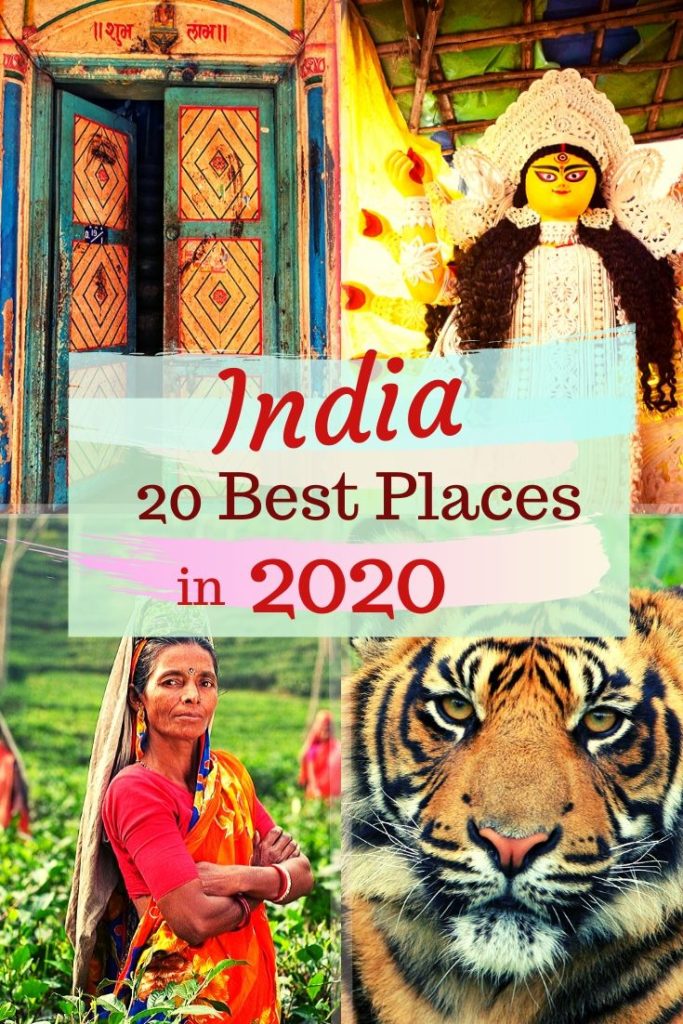 This post may contain affiliate links. Please read the disclosure post. If you have liked the article, you may support it by buying using these links without any extra cost to you.
Let's stay connected on Facebook, Instagram, Twitter! You may also consider joining my mailing list. I send travel and photography related emails only once a month!