In the year of 2019, I had quit my job and traveled over 40 destinations of international repute. That is roughly 7 countries and 6 states of India.
Hold on there. This is not yet another "quit your job and travel the world post".
Sorry to be the Devil's advocate, but I am here to tell you about the hind sights of glamorous #traveling lifestyle that Instagram projects as the new normal! I particularly mention Instagram, because that one medium is raging trending these days. I will tell you how I eventually transitioned there from a regular 9 to 5 career aspirant, how I am sustaining these frequent travels and why I would not accept another life, despite the usual complaints!
Year 2018 was all about designing my escape route from the mundane corporate life. I can close my eyes and envision the girl, sulking since the day break, readying her lunch and trudging through Bengaluru traffic all the way from Indiranagar to Whitefield. In the commute on a shared cab, she would sleep but she would not dream of anything.
The only glorious moment of those trying last leg of my corporate life was to steal a few minutes and plan for the next blog post, pen it partially, ready the pictures and pin. I would also sneak in a moment and post the next story on Instagram. I would ignore friends during break time, would not take part in washroom gossip and roam in the office premises almost like a spook, with a phone in a hand, and cheesecake on the other. (That is the most not-harmful apparition I can visualize in my mind!) I think I gained maximum weight during the last few months at office, trying to beat depression by Zomato-ing it.
I lived for the weekends. I would become a hyperactive human from Friday night with writing, posting, performing other SEO chores on the blog. Simultaneously, I would help S in cooking, host friends or attend other social obligations. All these, if I was not traveling.
Most of my time was sold to the corporate. A moment saved was a moment gained. Obviously, the mandatory year end ode to travel in 2018 was all about these fleeting moments of escape by the river, on the window seat or a grand sunset show!
Looking back to 2019, I am a bit overwhelmed. I have not only overcome those days of obscurity, I have lost the track of time. 2019 took leave before I was even prepared to bid it adieu. I am thankful, content and calm in my mind inspired to create. I could have written another year end wrap up note with beautiful pictures I have clicked (and boy, have I clicked some stunning photo?). But I feel, you, my readers deserve to know it all, specially those who have been a part of this transition (this is for you my Instafam!) and who knows, if you draw some inspiration?
To Quit or Not to Quit?
How I beat my anxiety on quitting a stable career!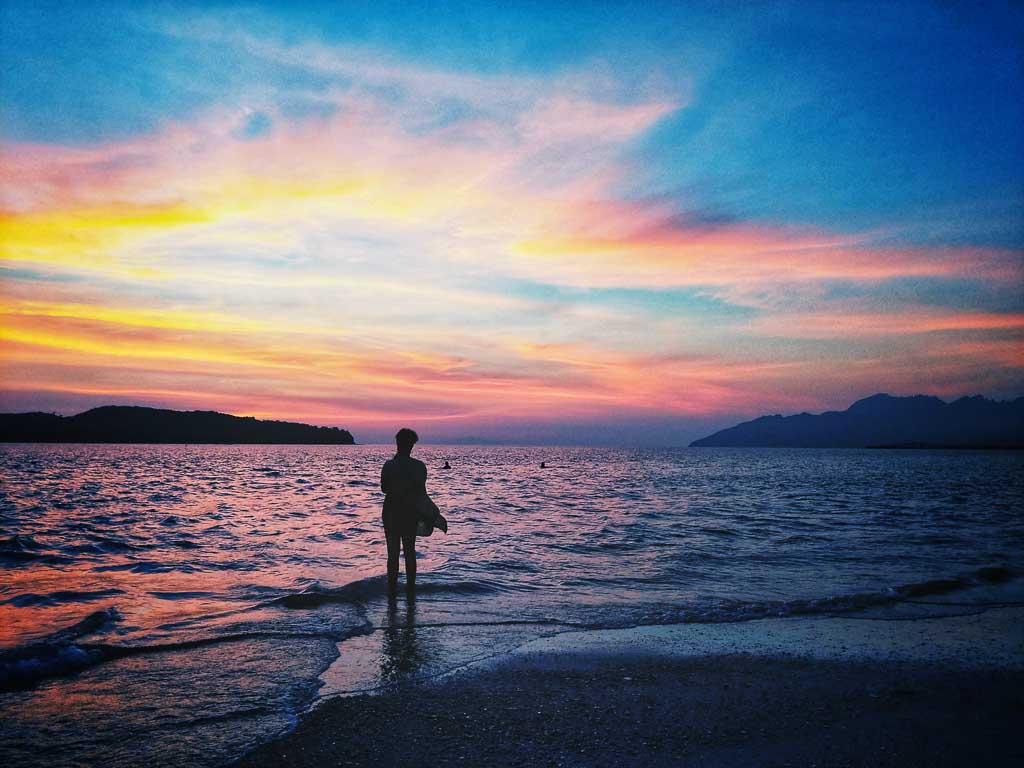 I have been working in corporate since 2011.
Yes. I am the millenial who would forward lame jokes on Bank-Account-Credited-Lovestory-on-Month-end on SMS pack to 10 other colleagues.
But I also had dreamt big, like a becoming a Partner, wearing a Tusser silk and walking the red carpet. A Merc sedan ready nearby to take me home. A home that I would deck up with Dhokra items and Panchmura horses of Bishnupur. And owning an island somewhere. Marriage did not feature in that plan. Only that part of the dream remains unhinged!
Owning an island! I thought that was big enough!
I wanted it like my life is dependent on it. This is why I changed cities, let go relationships, achieved an MBA and everything else. I wanted to see the world. I also knew I was armed with a job!
You see, that job was more of a weapon, and not an inspiration which would further hone my skill.
When the blog started to pick up and fetch some money, I decided to risk it.
When I "decided", my anxiety chuckled, "Will not let go so easily, Madhurima!"
Midnight on January first, 2019, I was standing in front of Kaung Myat Restaurant, China Town, Yangon. This is where Anthony Bourdain had dined during the initial days of shooting Parts Unknown! My mind game was high on connecting myriad dots, his creativity, zenith of personal image and the devastating suicide that left behind a lasting legacy. Somewhere we got it all wrong, the man had ended his life that we all covet but seldom find!
It was there I decided I would pursue my dream. I would write, write volumes on my travels, share stories and travel more. I will make money on the go. I thought I would figure it out.
It took me another 60 days to mark it as the last day at office. I would not lie, I was terrified.
Now that I look back, I feel my soul was rejoicing at the associated risk. True there were sleepless nights. But I also sang, "Haam Dekhenge..".
Now that things are fine after a year, I blame it all on my anxiety.
Those days, I would practice breathing exercises. Breathe in, breathe out. Relax. Everything will be fine. You will not die. You have some money in the bank. You will start over. You are educated and have experience. Thou shalt find another job. There is always a plan B. You see, I am an Aquarius. Optimism comes to me naturally.
After I was done tripping on anxiety and subsequent guilt trip!
"HAMARI FILMON KI TARAH, HUMARI ZINDAGI MEIN BHI, END TAK SAB KUCH THIK HI HO JATA HAI..HAPPIES ENDINGS..AUR AGAR THIK NA HO, TOH WOH THE END NAHI..PICTURE ABHI BAAKI HAI MERE DOST..PICTURE ABHI BAAKI HAI!"

SRK
"I thought I had time!"
To go or not to go for the next FAM trip?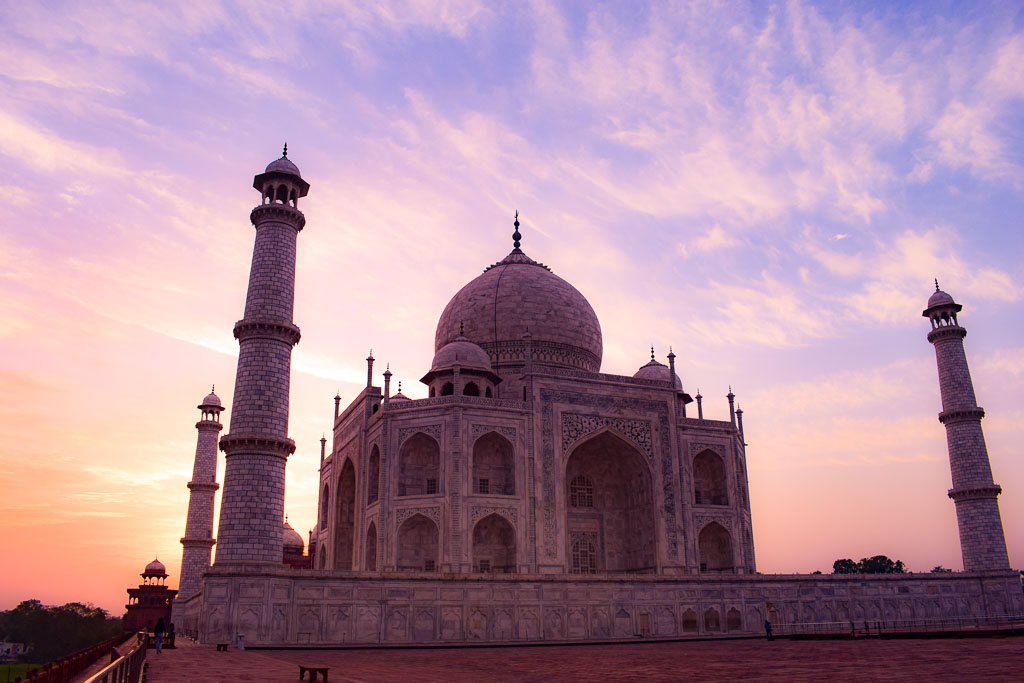 After I quit my job, I traveled for a while in north India. I thought I have ample time before I get back home and finish pending blog posts and hunt for freelance projects.
It seemed Universe had different plans! I quit my job in March and post that I have been traveling relentlessly, only having solace for a while in September. Most of these trips are sponsored with brands or tourism boards, some of them are planned personally.
I think it is importance to mention, Orange wayfarer was live for a little more than a year by then. I had put in substantial efforts on the blog. It was providing value in the industry. I won a few awards as well, including a couple of mentions on esteemed print media like NatGeo etc.
Little things matter so much! Like a quick snack on Jhal muri on the train back home. or traveling to Mangalore for a muse called Gadbad!
I am yet to master the art of writing/creating content on the go, which is the only thing between me and the world into Moi transitioning into a digital nomad. I am working on it but truth be told, I am not too keen. It is S for whom I have to return to my nest, end of each day! I look forward to it nonetheless!
You see, I love traveling as much as I love this blog. This creative outlet has redefined my identity and ushered me with serendipitous turns. I love it back with equal passion, if not more. Creating content for Orange Wayfarer equates to my labor of love. I feel restless if I have not written for a while. I feel incomplete until I have shared my travel updates or backyard finds on Instagram!
Time is the currency I deal with these days. Oblivious to capitalist market, I trade my time for experiences, branding the digital business, content creation and freelancing, with the third one being the most important task.
I have learnt to let go or say no to various projects or sponsored trips or deals which does not yield equal value compared to the time I trade. I have learnt it the hard way though. It pertains more to the tricks of travel blogging, so expect me to pen down a blog on it soon!
The Oft-Overlooked Joys of Slow Traveling
Conquer FOMO to achieve your Zen!
Setting aside the noble cause of environmental impact, I want to highlight how slow traveling brings in unprecedented joys that is overlooked in the trending culture of ticking off bucket list.
Remember the summer holidays spent at Giridih by the middle-class Bengali families, often documented in Sunil Ganguly's novels, say Purba Pashchim? Entire family will rent a guest house atop a hillock, the Korta will go fetch the freshest fish from the market, the first cousin will flirt with the younger brother? There would be obscure hiking trails leading the way to a spectacular sunset show over Chotonagpur Plateau!
Some of them brave it to the dense forest of India's tribal heartland to supervise coal mines and produce timeless classics like "Aranyak".
In today's age of informational deluge, it is almost impossible to indulge in slow-down.
But, it is so much better when you do!
Earlier this year, I made it a point to spend more than two weeks at one place, and I did. In Uttar Pradesh, in West Bengal, in Goa, in Kathmandu, even at Stone Town, Zanzibar. I often found myself wayfaring aimlessly amidst the old alleys, wait by the ghats of Ganga, drink tea in a crowd of strangers, waited for a cyclone to subside. In the process, I found plenty of nameless nooks and corners of the city (say Decker's lane, Kolkata), and I absolutely loved it!
This helped me overcome the deadly Travel Fatigue (and use these products to overcome travel stress), overlooked in travel industry that definitely benefits from promoting endless travel. Travel tears you down, especially when you are traveling to create content. It is a process of immersive observation, where you mind is always keen to create. You are observant. You are "soaking in the nature's grandeur" while your brain is also noting down each of these experience to produce later in a rosy pallet. You bum hurts but boy, can you lounge by the pool in the evening? NOPE!
So, slow down. Do nothing. Or even better, do something that helps you relax (which is often do nothing!). Walking in the alleys of North Kolkata helps me relax, so I make it a point to visit College Street every time I am home. On the contrary, I hardly go out of my apartment when I live in Bangalore. You see, whatever helps you relax!
The Art of Making Friends!
Humans heal humans!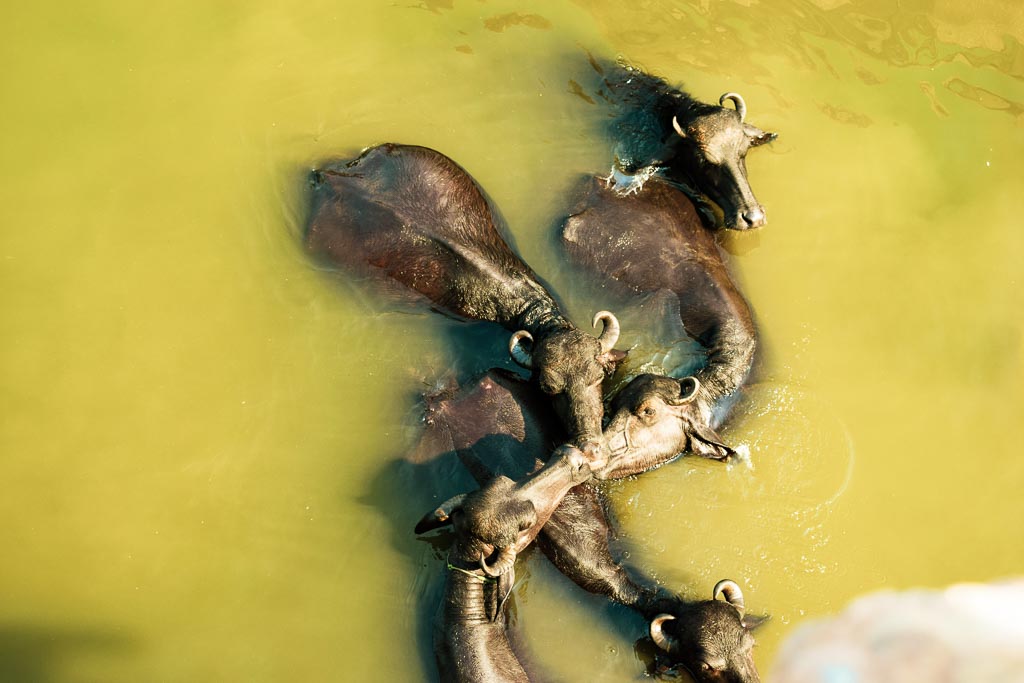 I thought I have lost half of my friends while I transitioned from a corporate job to Full Time Blogging!
My friends were bitter with me, because traveling was to become my job?
I will let that sink in.
I have endured mouthful of bull-crap from people I was close with, and seen ugly face of resentment, which were off-putting and startling to a certain extent.

"You are a sum total of 5 people you mingle the most with!" And clearly, I was not investing time for maximum ROI!
As you age, it becomes difficult to befriend. Or so I thought! I also think I am a bit introvert!
Until, I broke bread with the blogging buddies! They get it all, sometimes even better than S!
We have hardly anything in common to share! Language? Nay! Ethnicity? Sometimes. Politics? Probably we agree to disagree (like you should in a civil world).
But we all share the same zeal and enthusiasm to run a passion project called travel blog, document our own niche and live to tale the story! All of us can stay up till late to produce a 2000+er , we love to curse IG algorithm, we try to crack the difficult world of Pinterest, we wait patiently till the Sun goes down and the sky illuminates in blue light, we DO NOT dig a perfectly laid out table until our cameras has fed well! Our gossips thrive by the swimming pool! I write this with a smiling face.
You, I am talking to you! Yes you. You are reading it and you know I am writing this for you. Please know you are amazing. Sip on the wine (or coke juice) and say cheers!
Also read: Best destinations for solo travelers in the world!
Nothing like when your family "Gets it!"
From "when are you getting married" to "where are you traveling next?"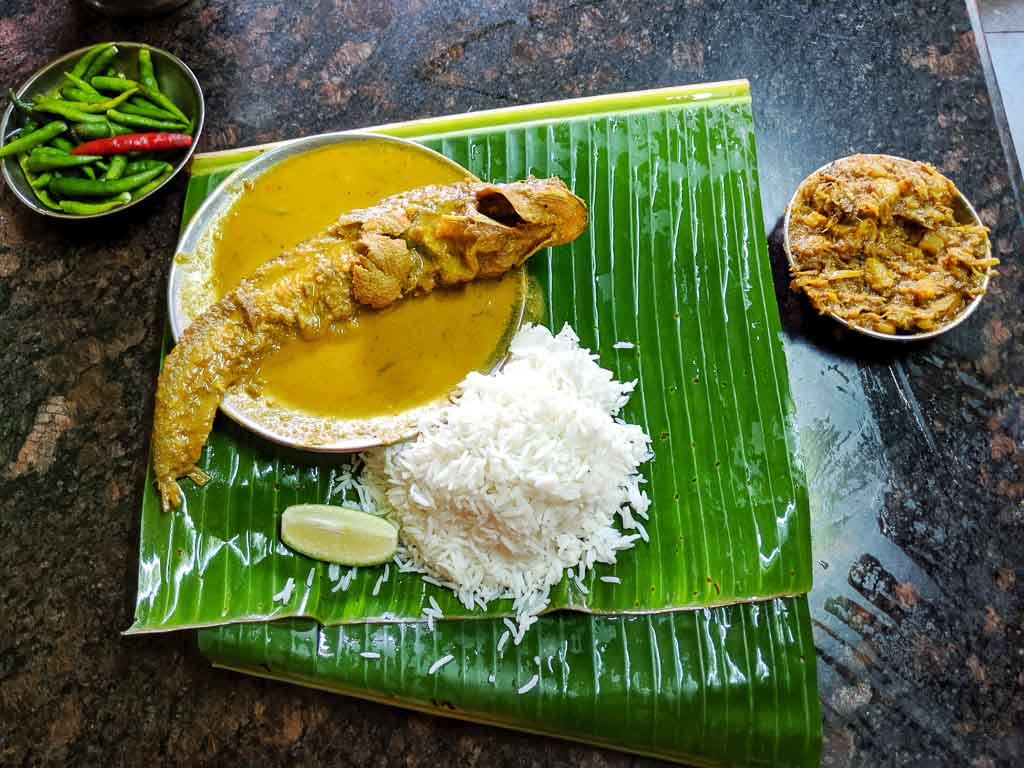 I thought I will hit success when I will reach 100,000 MPV but Universe had different plan!
Not only my parents googled what Travel Blogging is, they pitched in with all the worldly support.
My dad took me to a weaver's village in Bankura, sat on the ground and spoke in colloquial Bengali so that I could catch him in action. It was one of my highest engaged post in Instagram! Of course Baba would help me get a US or Schengen visa if need be, but truth is, this was the nicest gesture ever!
Recently I attended a wedding at the ancestral home where distant relatives came. Instead of dissecting my wedding plans, they reveled in the glory of forthcoming Africa travels! Could I be more grateful?
I am also grateful to my brother and cousins for supporting and vetoing my cause in the family parliament which mostly runs on the British colonial style, if you know what I mean!
Explore the Unknown, Untold!
Bring out Stories from Obscurity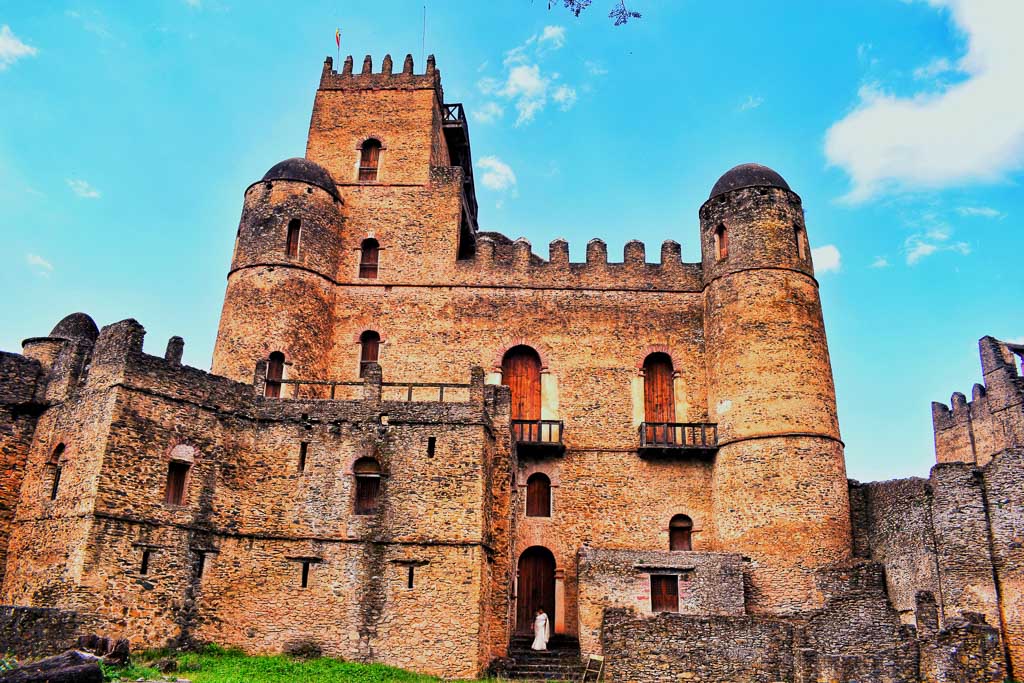 My travels are not apolitical. As a woman and person of color, I have already grown weary of undue passport privilege and mind-boggling Whiteness of Tourism!
But the world is not just and I have to deal with it. So I choose to go off the route where travel USD is! You will find me roaming around at the inhospitable Afar region. You will also find me cruising through the coconut groves of coastal Karnataka in glee. The twin islands of Koh Yai Noi blows my mind! I brave it to walk with the one horned rhino at Chitwan National Park at Himalayan Terai!
I love travel. I love to see humans more. Crowds scare me, crowd excite me. There is a chance of me getting groped, or even lynched (? sorry current trends). But if I live to tell the tale, I would get a few stunning street shots at least! Oh, that challenge is unbeatable!
All I aspire in this process is to NOT encounter the typical tourist groups. There is nothing wrong with tourists being tourists. In fact, it is amusing to travel with tourist groups if you eavesdrop understand their language! But as I say, I trade my time and ROI says locals weigh in higher for an immersive travel experience!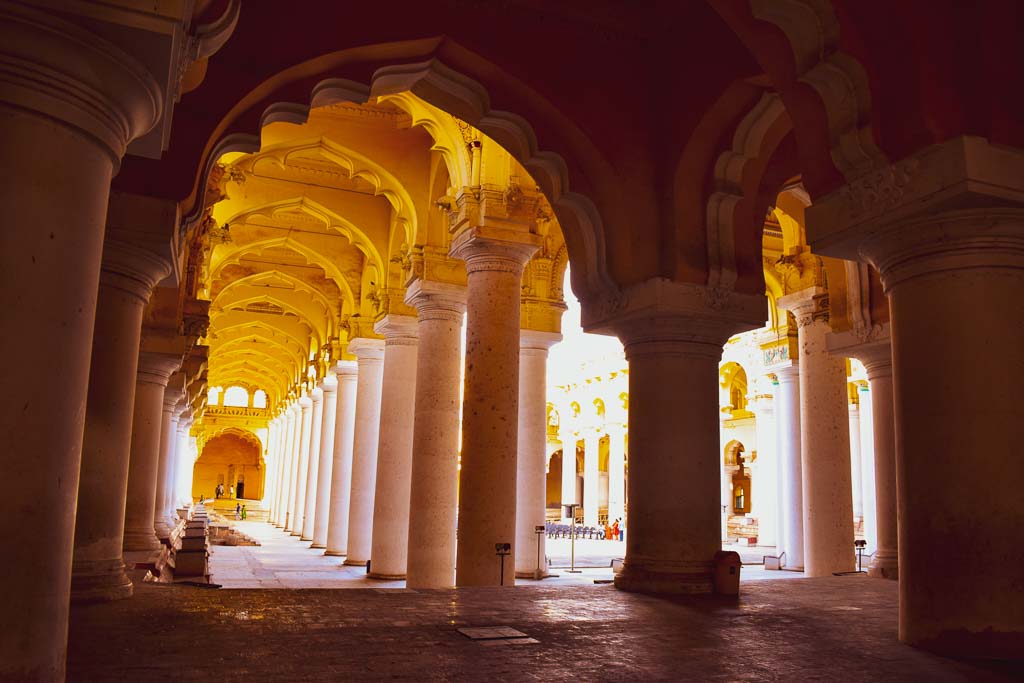 Shot this on my journey through Tamilnadu, from Rameswaram, Dhanushkodi and Thanjavur.
I think of Death and Oblivion, a lot!
In the great gamble of life, you win if you have made it today!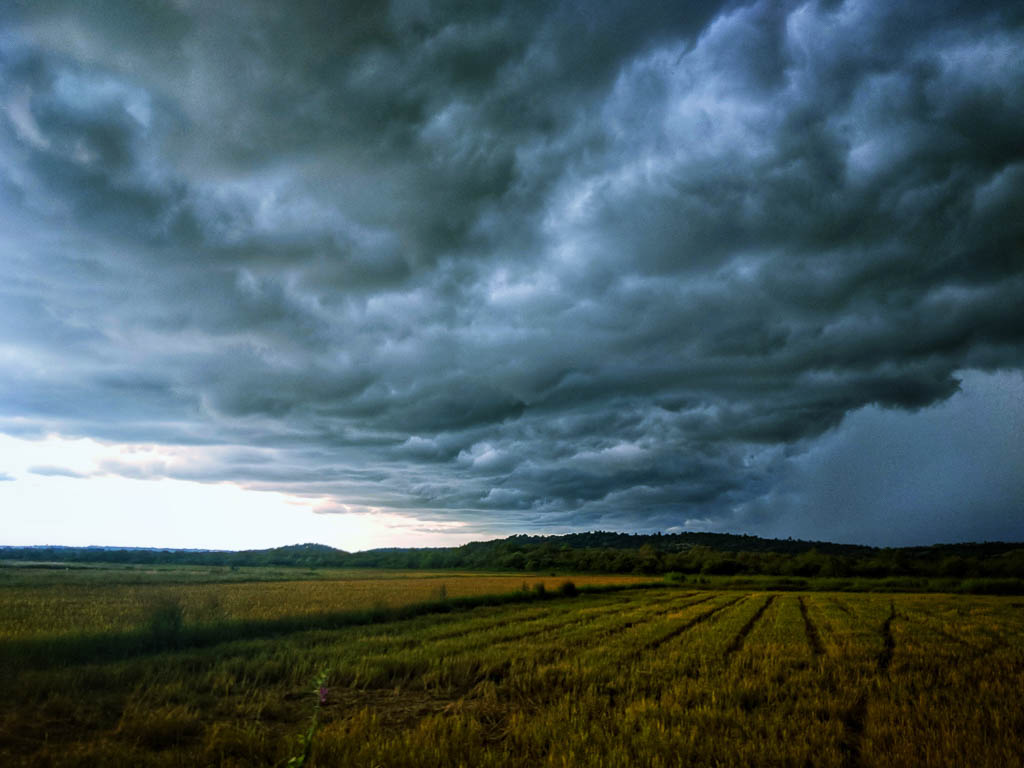 Did you know, this was shot while traveling in Goa?
I evaded life and death situations closely, multiple times this year.
I faced cyclone Kyarr in Goa while staying at a beachside Eco-Resort, Yab Yum
I ran behind a serpent for a photo only to come back to know it is a King Cobra. Uff, brushed past!
I walked with a crash of One Horned Rhino at a distance of 10 Meter
Our speedboat tossed on the Andaman Sea in front of 5 feet tidal waves
We camped at Afar region, one of the most inhospitable regions in the world (not just for politics)
Despite being gifted a renewed life term multiple times this year, I often succumb to an inexplicable gloom, mostly stemming out of the rise of world wide right wing fascist polities. I trust universe to be kind enough to hand out a second chance at life, but do not have the courage to put faith in humans. Looking at the trends of 2020, I feel 2019 was kinder. How many conflict zones are too many conflict zones for a world void of empath? No wonder, Joker, the movie, has grabbed the world where it pains the most!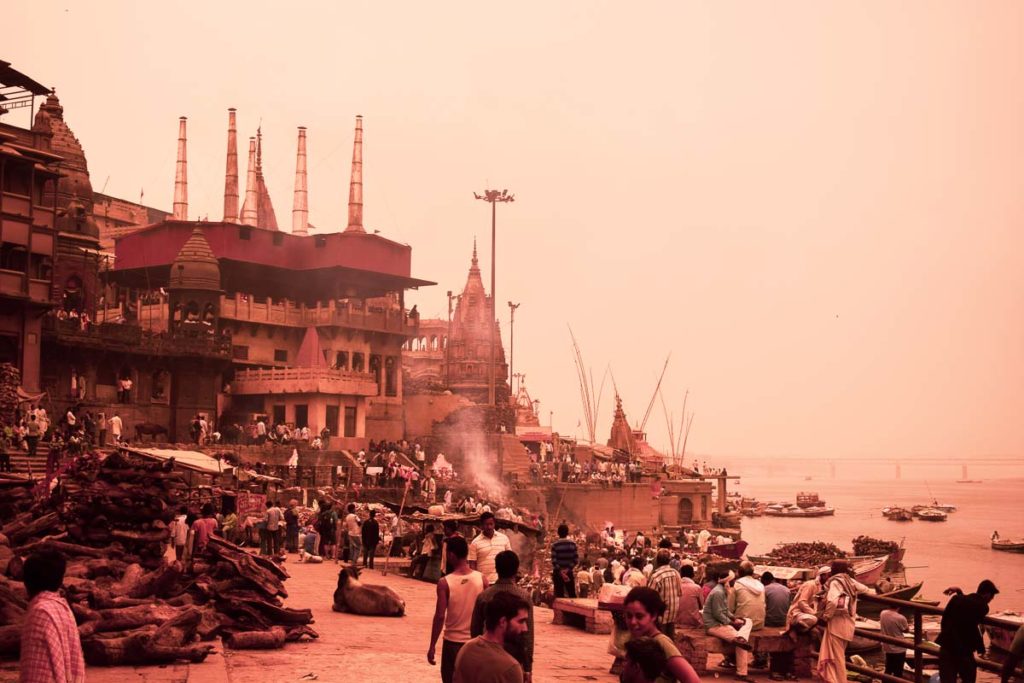 অদ্ভুত আঁধার এক এসেছে এ-পৃথিবীতে আজ,
যারা অন্ধ সবচেয়ে বেশি আজ চোখে দ্যাখে তারা;
যাদের হৃদয়ে কোনো প্রেম নেই – প্রীতি নেই – করুণার আলোড়ন নেই
পৃথিবী অচল আজ তাদের সুপরামর্শ ছাড়া।

জীবনানন্দ দাশ
I Have Become an all Enduring Earth!
From sleeping by the camel stable atop a dead volcano (yes, camel shit and bitter chilly wind) to lounging at the infinity pool of the Taj Madikeri, India's only rain forest Resort, I have done it all! And I loved it all!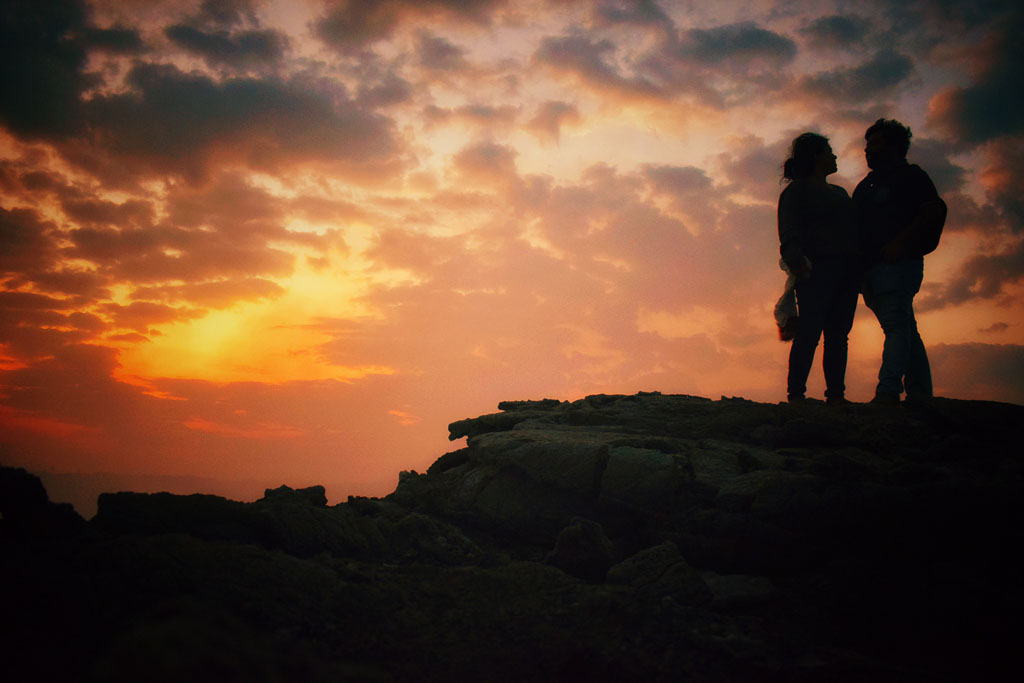 Travel blogging often tests my limit. I enjoy these challenges, needless to point out! take for example, these days I am sitting pretty and producing some 4000 worded articles daily. DAILY! Oh my god, now I am freaking out. How am I doing this! (I know the answer: 14 hours workday, all nighter, ignoring the world, and I love it).
2020: Unpacking a Whole New Year & Marveling at it!
Looking forward to travels of 2020
I have been to 13 states in India. Only 13 out of 29. Come 2020, I want to explore India more. I dare not say all of her, for she is a world of her own. However, I will try to explore more of the ghats, western coast, tiger reserves of Madhya Pradesh, and of course, my home Bengal.
I will also be heading back to Africa for a longer spree. (Let's face it, no place like Mama Africa and I dig her sunsets!!) However, my travel calendar shall take a defined shape post March, 2020.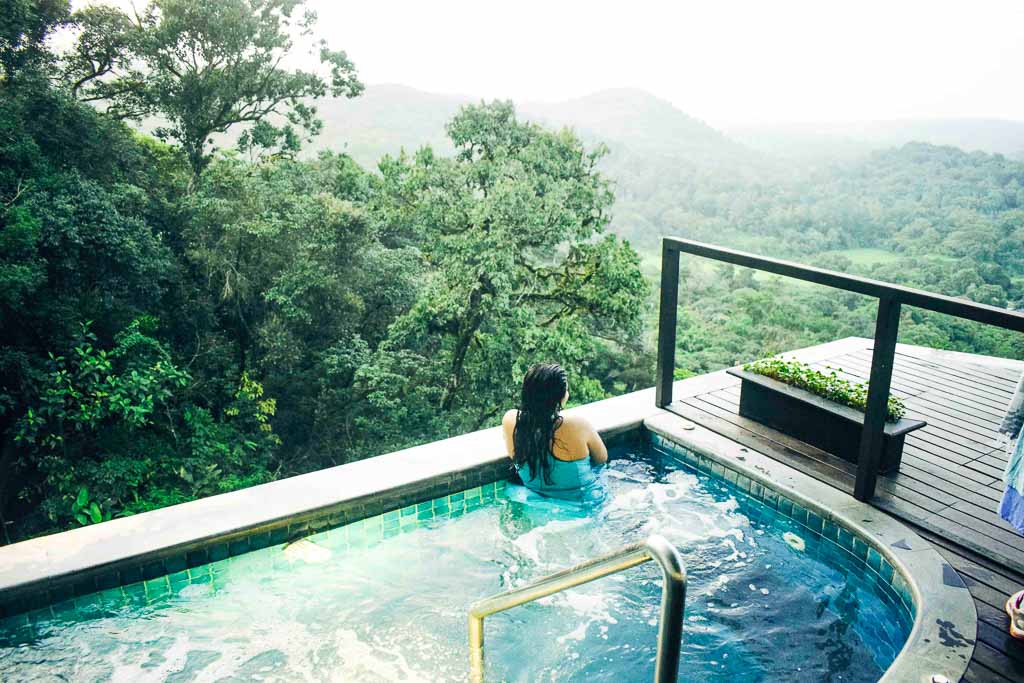 Curating an Honest IGer List
Despite scorning at Instagram Algorithm, I appreciate a number of Instagrammers for curating an amazing body of work. They are mostly visually appealing, the story comes later because I do not feel Instagram is where people go to read! (or may be they do, you just have to put the right story at right place!)
I am in the process of curating one such post where Instagrammers that I love will be listed. Feel free to nominate yourself if you fulfill the following criteria:
Compelling Visual story telling on travel, street life and food!
Never bought fake following
Irrelevant: number of followers
Please note, I shall go through your feed and judge if it fits what I am looking for!
Going "Bangla-Pokkho" with Orange Wayfarer!
I have a segment on the blog on travel stories in Bengali. I am planning to introduce a Bengali podcast. I already have one but planning to embed that on the blog. A Bengali travel channel on YouTube is on mind for long. Let's see how that pans out! I am just one woman army with a limited 24 hours a day!
Being Consistent in Content Creation
So far, I have been to 14 countries. And this blog has only 6/7 country guides to read! I am planning on churning out multiple useful travel guides from every corner of the world I have been to. Your girl is working on that, however as I said, I am a one woman army! So bear with me. Meanwhile you can go and check out my Instagram story highlights. You will probably get a rough idea about the places from there!
I am aiming for a more disciplined approach to create meaningful content for the readers on Orange Wayfarer. Discipline needs to own me for that!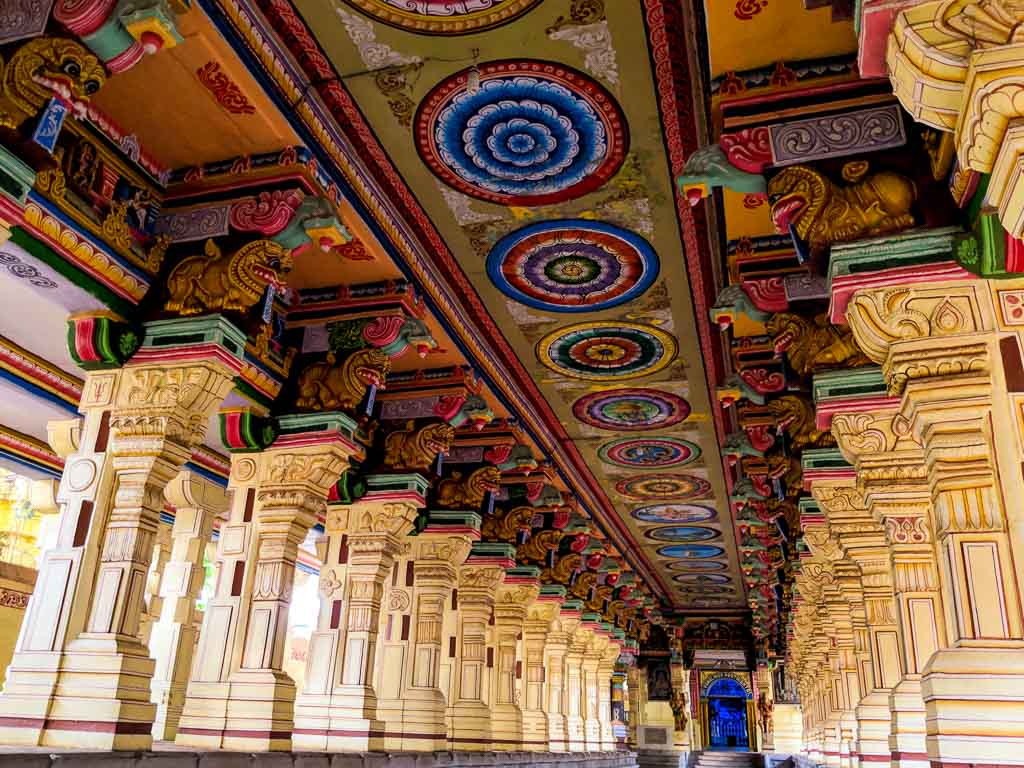 Giving back to the World of Blogging!
"I want to be a travel blogger." I often get this question charged on Instagram. "How do I do what you do?"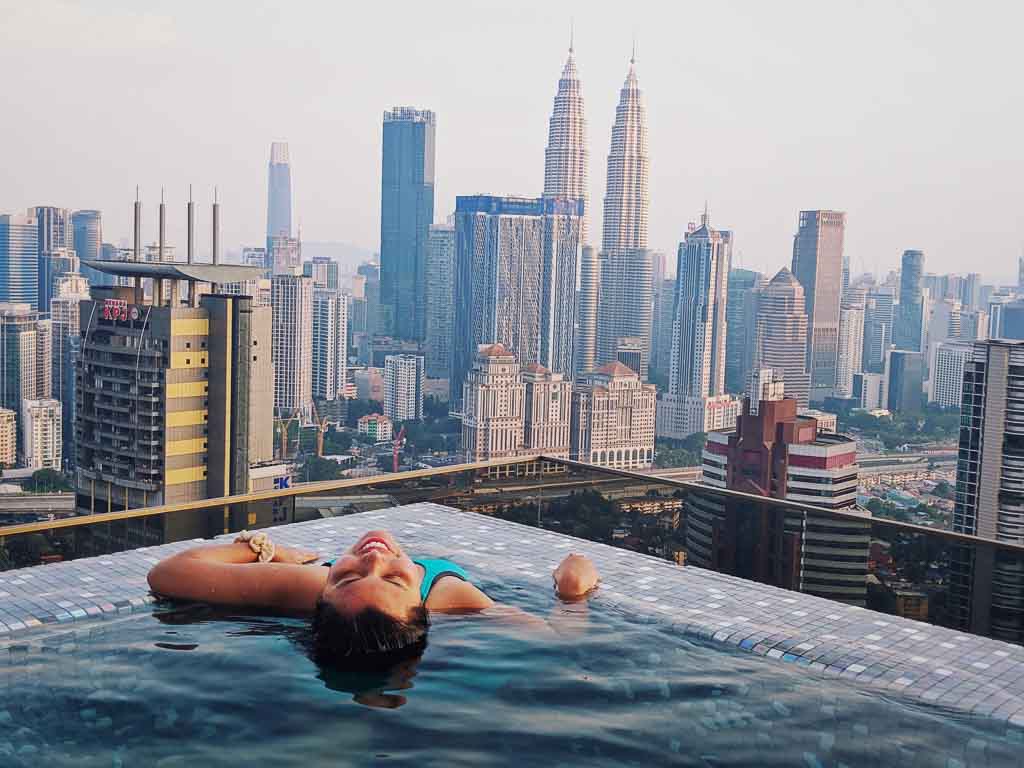 Well, I write. I create content. I blog.
I know the world is increasingly consuming video content but blogs can never really go out of context, I am convinced from user experience!
So this year, I plan to give back. I will be creating a bunch of content on the art of travel blogging and how to make a living out of it.
Pin it for later!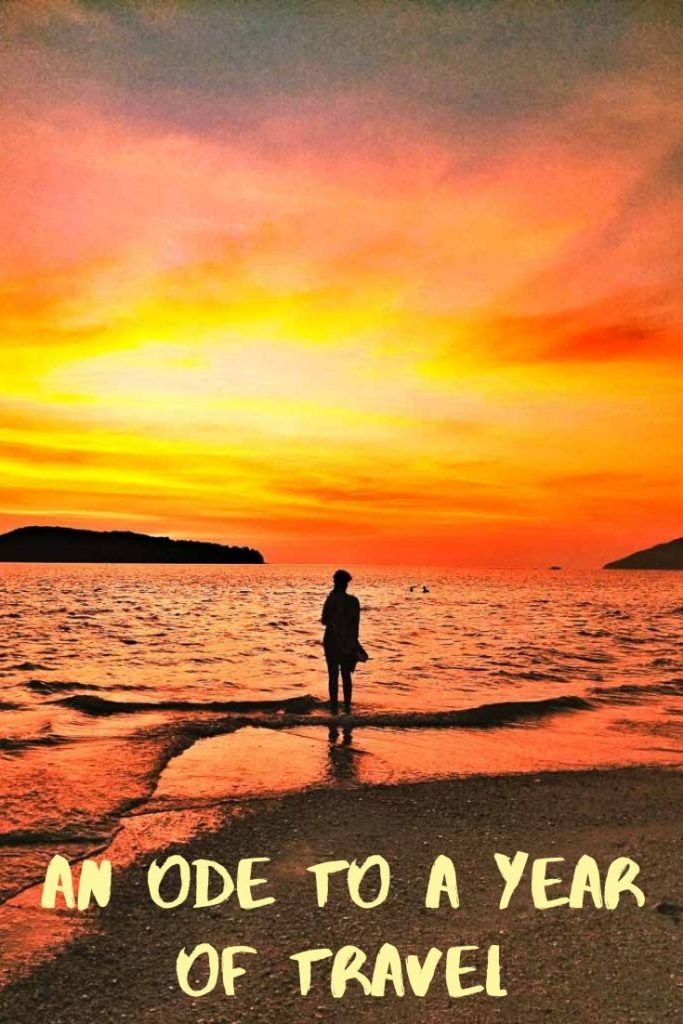 This post may contain affiliate links. Please read the disclosure post. If you have liked the article, you may support it by buying using these links without any extra cost to you.
Let's stay connected on Facebook, Instagram, Twitter! You may also consider joining my mailing list. I send travel and photography related emails only once a month!