Arunachal Pradesh, the last bastion of pristine Himalayas
Arunachal Pradesh is nothing like what you have seen till date. And do not get me wrong there. It is better that you have not seen it yet. Life deserves occasional surprises to fight the routine. Also, life needs to be assured it shall be punctuated with simple pleasures way bigger than the regular holiday destinations up in the mountains, in the Himalayan terrain. When the good old Himachal and Nainital starts to wean out from your 'oh yes, lets start tomorrow' list, Arunachal Pradesh chuckles!
Arunachal Pradesh remains as one of India's least explored states. If the political and climatic hindrances were not enough, take account of the steep Himalayan ranges protecting one of the incredibly bio diverse ecosystem on earth. Few forest regions have been protected as national parks and been open to discerning travelers (yes Pakke and Nampada, I am talking about you two!). However the state at large remains in a realm of mystery. Wildlife thrives in unknown valleys, ice cold streams, glaciers, and other places where sun rays kiss the first in India! Yet, they remain no man's land. An imaginary border between hostile neighbors have caused sparks of tensions, made people stand in incredibly punishing snow for decades(this discussion shall wait), claimed precious lives and rendered vast regions as no man's land! Orchids bloom, "naam na jana" birds chirp, rivers like Jia Bharali flirt and the last lap of somber Himalaya meditates.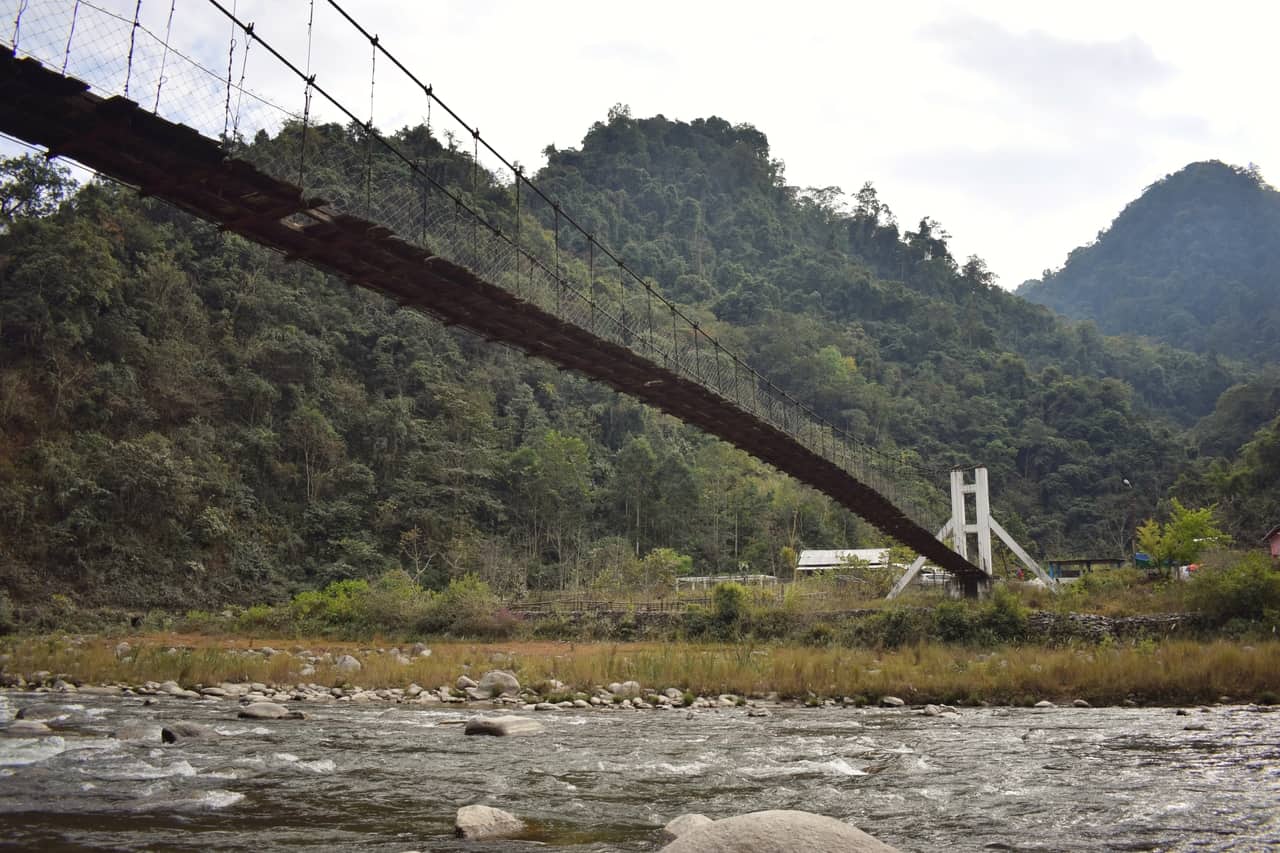 Information boom has not milked much from the wilderness that Arunachal Pradesh is. And, as the infrequent backpackers will take yet another attempt to experience the last bit of pristine Himalayan mountain, let me share my two cents on the destination of Arunachal Pradesh!
Did you know?

So what high school Indian modern history has little to do with (or at least had little when I was in school)the state, the Veda Vyasa had christened them as Prabhu mountains. It is also said Sri Krishna tied the nuptial knots with Rukmini in one of the lush valleys. Dirang, was it? Amid the vivid blooms of myriad orchids?
Arunachal Pradesh Permits: get ILP and PAP for Indian and foreign nationals!
What the other nations call as Visa, Arunachal Pradesh calls that ILP (Inner Line Permit) for mainland Indians. Without the stamped document, you can not tread a single step in the border. be cognizant of the fact and try procure one for yourself. Arunachal Pradesh has designed an easier way to get the visa through online application. Do check that site. This will require you to fill up the necessary information starting from your DOB to your Grandpa's DOB (just kidding) but you know security is a big pain when you have got hostile neighbors! Be prepared with a couple of passport photos. Make sure your ear lobes are visible when you sign up for the photo shoot!
For Indians: With an ILP, you can pretty much access all the permittable routes in Arunachal Pradesh. I mean the 11/ 12 odd routes. Tawang, Mechuka, Zero, Along being the more prominent of the lot! Trust the old school route map because Google map fails often.
You need the following things for a smooth ILP
A government ID that acts as an address proof. I mean the document should have your address written on top of it (so forget PAN card. Adhar works wonder these day or so I hear!)
A local reference. Now this is tricky right? Agreed we all came from the same keen from an ancient land thousands of years ago, but may be you and the keen from Arunachal Pradesh, India are not exactly in a conversing mode? Worry not, contact your homestay owner. Unless you produce a local reference, chances are high your ILP will never see reality!
It will take a few hundred rupees and a day's time if you are applying online, However, if you are still not convinced of online method, and want to go old school with a paper and stamp, good luck! If it is early in the morning, you can procure one ILP from Guwahati airport. If you are reaching Bhalukpong and want to get it from there, you better reach in the first half of the day. The border of Assam and Arunachal can only be crossed with an ILP.
Here is the website to apply for ILP.
For Foreigners: Your access may be barred if you try to get too close to the border. For example, Tawang will welcome you as long as you explore the city of Dalai Lama and the large monastery. However, the moment you want to tread on the path of Bumla Pass, you will be questioned, stopped (politely) by one of the army men! I guess the feeling is mutual if not stricter on the other side of the border. We could spot not a single soul near Bumla except for a single concrete check post and a serpentine road spiralling towards erstwhile Tibet. However, that must not stop you from exploring the paradise of Arunachal Pradesh, also known as Switzerland of India!
PAP: What you shall call the permit is PAP. Protected Area Permit. India and China, for long, has shown off muscle power throughout the border. Result? Your entry will face certain hurdles. You will also be required to produce the permit multiple times at checkpoint. there is no other way to explore Arunachal but to abide by the governance rules. Let's get to see how to work around the same.
Getting a PAP.
If you have got an E-Visa, chances are slim you wil get a PAP.
To get a PAP (even if you are travelling with an Indian national), you need to head straight to the Deputy Resident Commissioner Office of Arunachal Pradesh. A simple google map search will bring you to the place that is in Guwahati, Assam. Ditch the agency or tour companies though they do a fair job with a few thousand INR extra.
If you apply in the morning, you are likely to receive it back in the evening, same day.
Office hours: 10 am to 5pm (Indian Government employee life is often described as what you call Thug Life) Monday to Friday
Apply within: 2pm
Take along: Passport copy, Indian Visa and entry stamp, an application form that you get in the office, cash (as of today, INR 1800)
Validity: 30 days
Calm down, your passport shall not get any extra stamp that China may frown upon in future!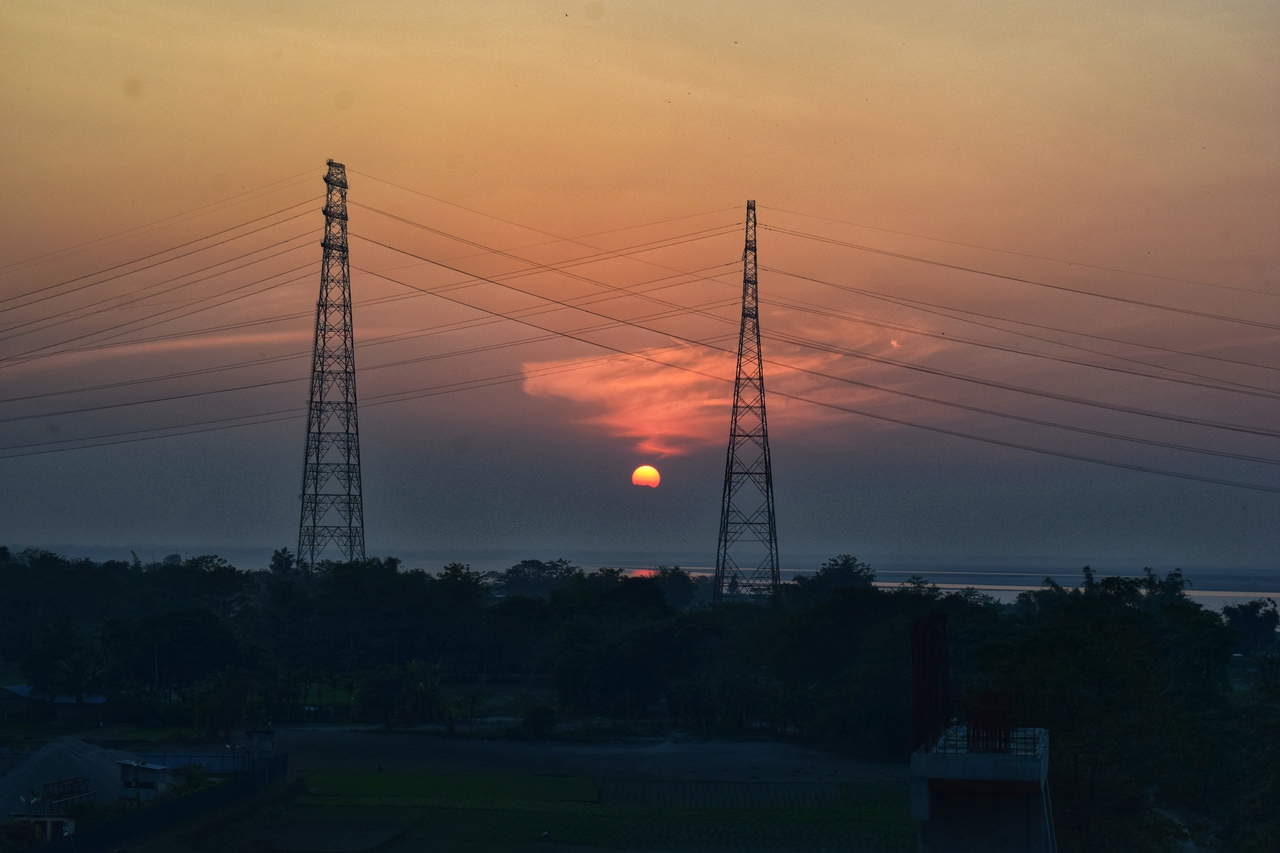 Compare with the azure beaches of Goa.
What are the major destinations in Arunachal Pradesh?
There are about 12 routes through which travellers can explore destinations of Arunachal Pradesh. Simplified word would be like outsiders are allowed and not glanced with suspension if found on those tourist trails with proper documents. Choose your route after research. Consider the time you are visiting, the amount of snow and roadblocks and related logistic issue.
I discovered these routes while exploring an old forlorn showcase of the Dirang hotel. Had I known this earlier, I would have ended up spending whole of the holiday exploring only Arunachal. However, the routes with more number of tourist trails are (meaning you are likely to find travel infrastructure with guest houses, few dining options, car service and defined roads) as followed:
Tawang
Zero
Mechuka
Pasighat
I also recommend exploring Meerthang glacier if adventure is your thing! Basic Mountaineering course conducted by NIMAS (National Institute of Mountaineering and Allied Sports), Arunachal will help you trek it.
A list of all the permitted routes to explore in Arunachal Pradesh:
Guwahati/Tezpur (from the plains of Assam)– Bhalukpong – Bomdila – Dirang – Tawang
Tezpur (from the plains of Assam) – Seijosa – Bhalukpong
Itanagar – Ziro – Daporijo – Aalo (Otherwise known as Along) – Pasighat
Ziro – Palin – Nyapin – Sangram – Koloriang
Aalo (Along) – Mechuka (Closest to real China and not just Tibet)
Tinsukia( Assam, and provides an amazing view of mighty Bramhaputra river)– Tezu -Hayuliang
Margherita – Miao – Namdhapa – Vijaynagar (The village that receives the first sun rays in India!)
Roing – Mayudia – Anini
Doimukh – Sagalee – Pake Kessang – Seppa
Daporijo – Taliha – Siyum – Nacho
Jairampur – Manmao – Nampong – Pangsau Pass
Pasighat – Jengging -Yingkiong – Tuting (An extraordinary prowess shown by the Indian army in recent days with the largest transport aircraft being landed here)
There, I have successfully confused you! And, also have probably made you a little greedy! Have a look at the map and know this is the largest state of the seven sisters region, often with least infrastructure and most remote. Choose your destinations wisely!
Arunachal Pradesh was also known as South Tibet to the Chinese!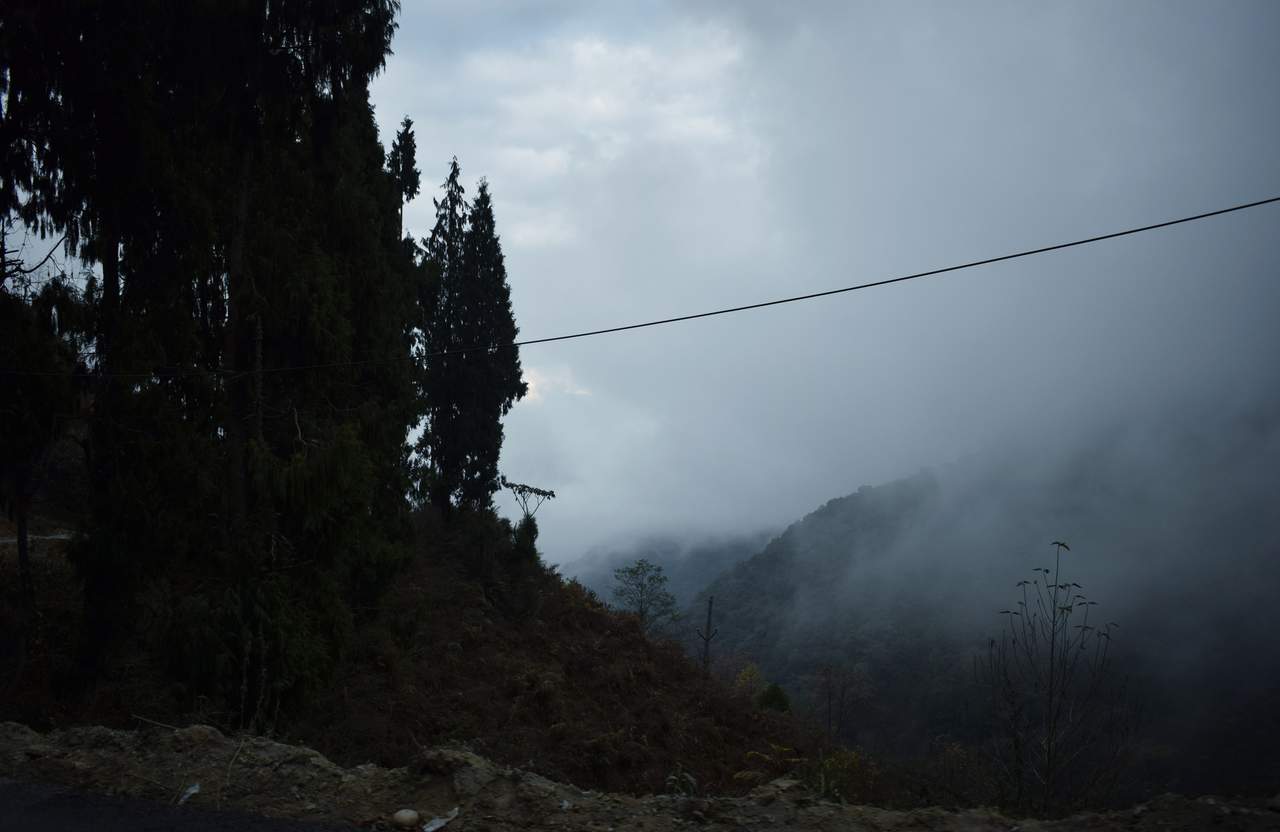 Explore the beauty of North East India!
When is the best time to visit Arunachal Pradesh?
Weather shows the superlatives of cold in higher altitude regions. There may be time a route is closed for excessive snowfall. Whenever you plan, make an account for that. The monsoon pouring has always caused flooding in Bramhaputra and helped attain the apparent simpleton mountain streams monstrous volumes. Account for that as well. While travellers brave all the seasons and explore Arunachal Pradesh's nature, I recommend learning about the weather forecast before planning.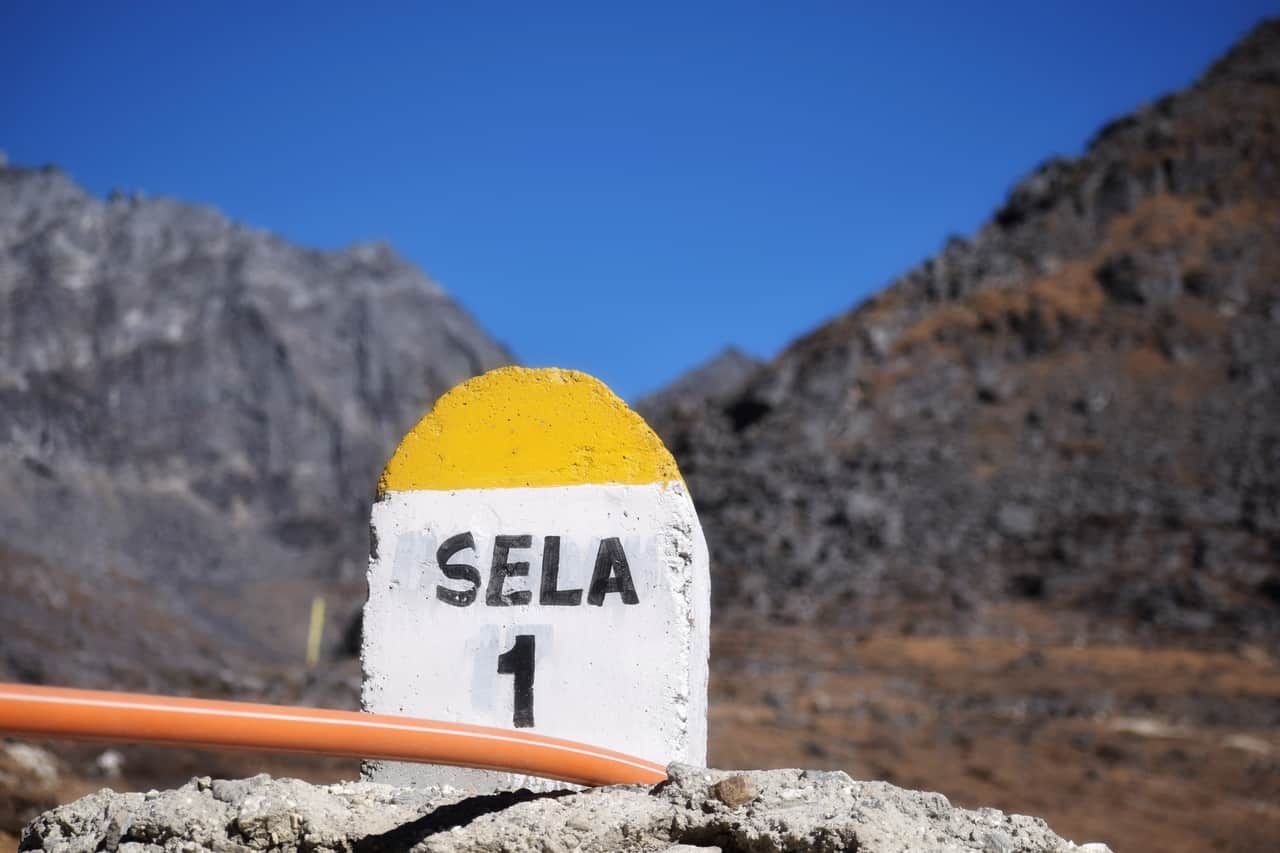 The exotic cuisine of Arunachal Pradesh: also, can a vegan survive?
I have heard plenty of complaints from people travelling in India's far east. The fact that you are unable to find a good vegetarian meal, in my opinion, seemed exaggerated. The roadside Dhabas often serve simple Daal Chawal (rice with lentil soup). To add to that, a piece of baked papad and maybe a spoonful of leafy vegetables grown at the backyard!
I tasted heaven, I tell you. You will see plenty of villages as you ascend on the road, dotted with tiny houses, decked up with plenty of colourful flower pots, growing vegetables in the courtyard, making room for the domesticated yaks, or other bovines, drying golden corns.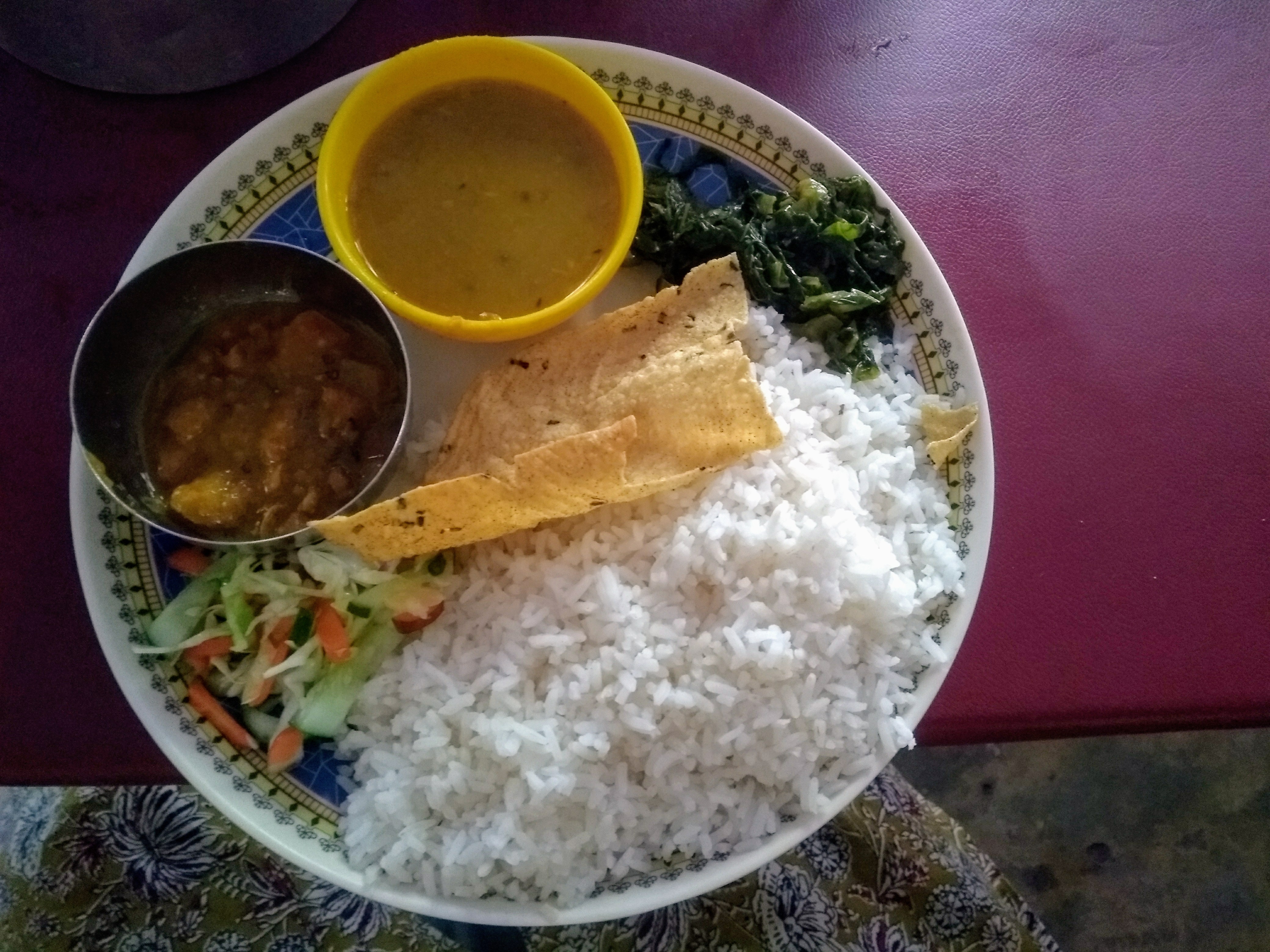 Butter, milk, cheese are used in abundance in Arunachalee meals. As a vegan, you may have to rely on the fresh produce from the orchards. I found plenty of green apples, oranges and kiwi being sold at a very reasonable price.
Fermented cheese are in use for different food preparation. They are used with milk and chicken and made into white gravies, served with red rice! If you ask, your host may know where to find the best mushroom from the mountains and cook it al dente!
Yak meat or meat from Mithun is procured and eaten in households. I learnt if you are lucky you shall make a stop at a roadside dhaba that serves the local delicacy. Our driver probably though with will be happier with Rice, Daal and radish shak fried. In Bomdila, I spotted a lady selling the beautiful collection of a local speciality. Most of the stuff, be it meat, mushroom, dairy products or fruits, are dried for a longer shelf live.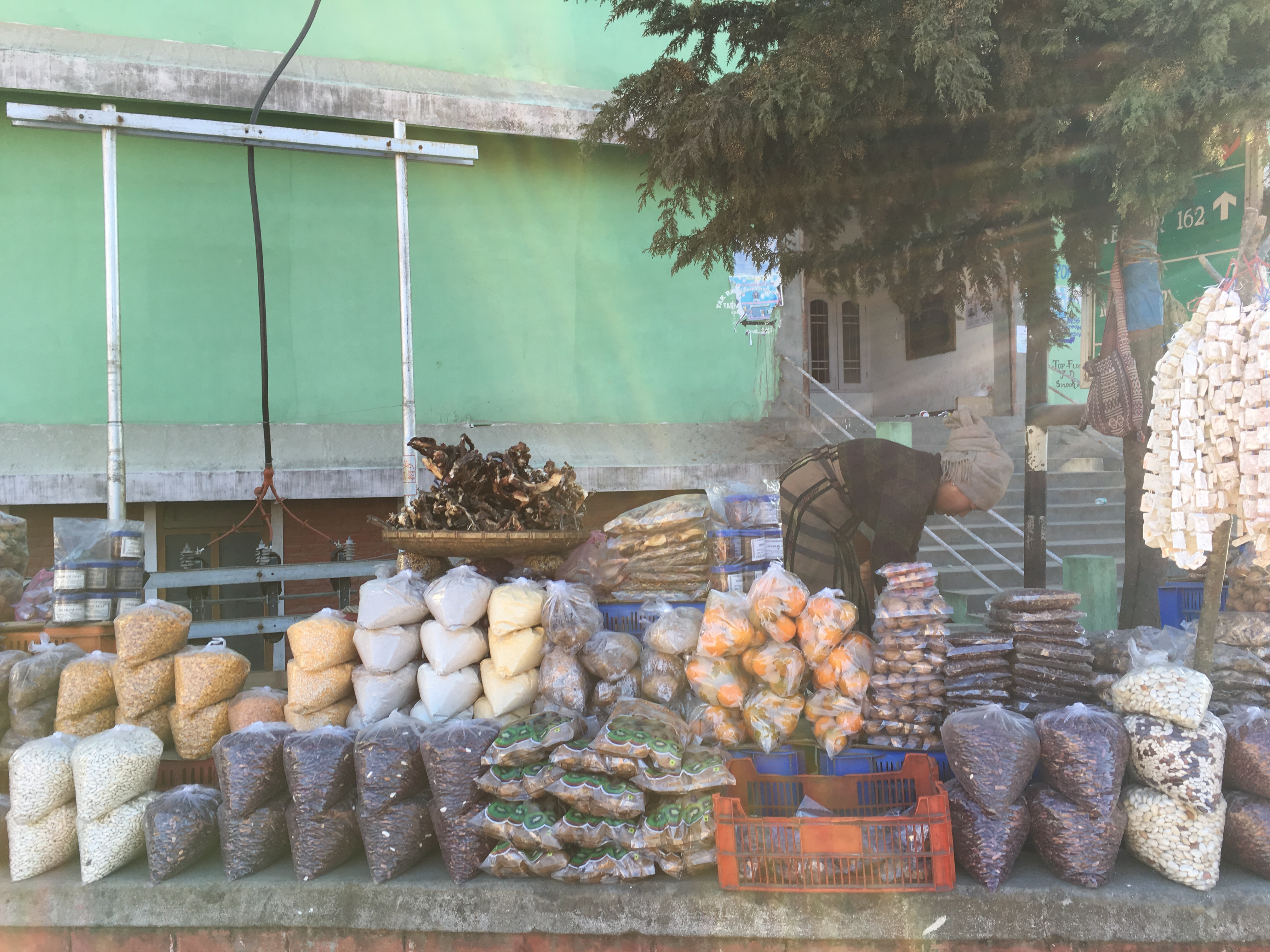 If you love momo, you have reached the right place. Almost every restaurant serves the delicate dumpling, steamed to perfection, often cooked with a dash of spices to cater to your outsider palate!
I found food mostly bland, cooked with dollops of butter. If you opt for rice, you will be greeted with thali system inspired by the adjacent Assam state.
The local moonshine, Apong is pretty heady and should be consumed with caution. I remember the night where I sat by the dainty garden at Dirang and the housekeeper was telling me how difficult it may be to proceed towards Sela Pass when it snows. She went on telling a few servings of Apong, the rice beer, however will make us cut the drama short and make the SUV fly, fly real high! I doubt about an SUV being flown however, I liked my Apong served single time!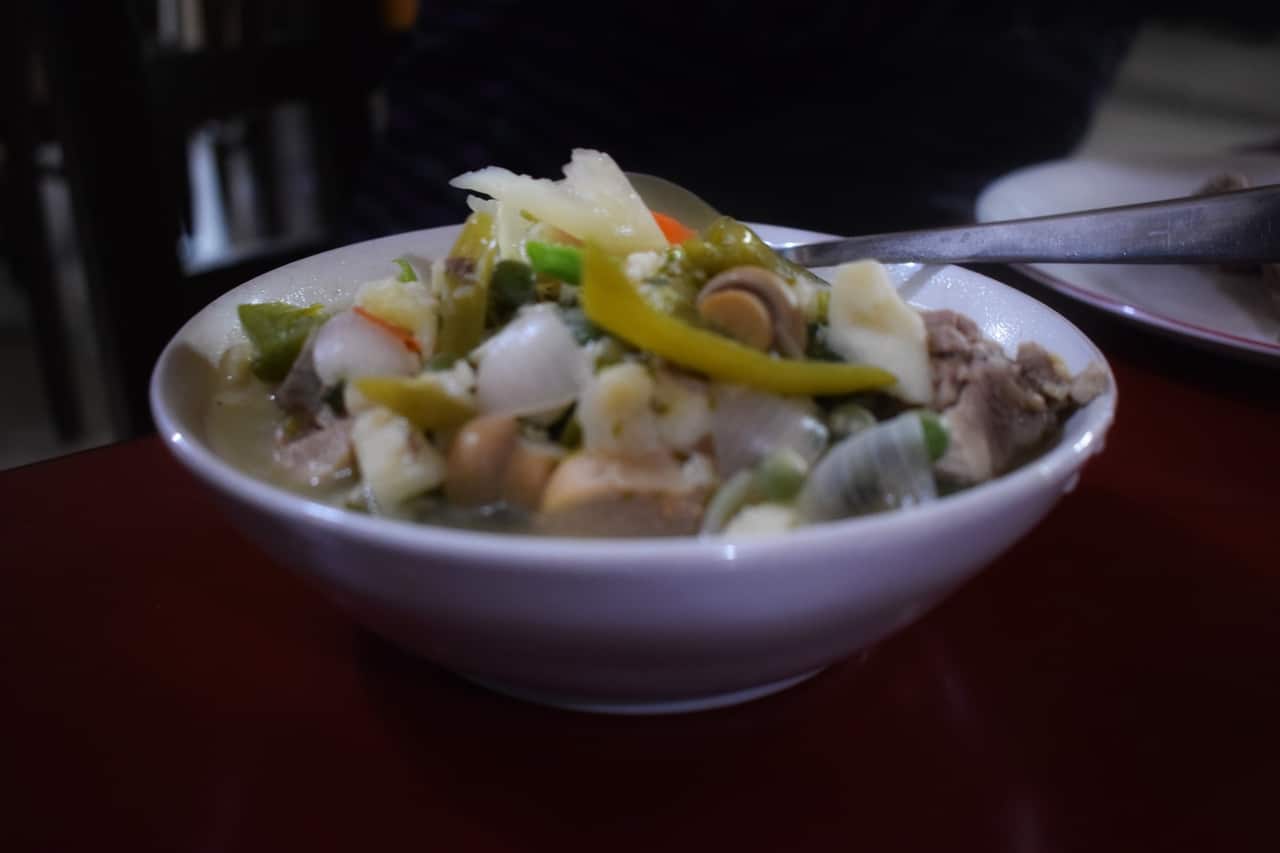 Alcohol sans many of the taxes is pretty cheap in the stores(only for the state of Arunachal Pradesh). Stock up if you like to sip on wine.
To explore Arunachal, by helicopter or by car?
Dusty roads where construction never ends. Volumes of bricks are piled up by the side. Stone chips everywhere. The band of workers keep on working till sundown. Occasional snow that can make a vehicle slid. This is how I would picture the Arunachal roads. Take an SUV wherever you go. Even the shared vehicles climbing the higher altitudes are SUV and does their job real well.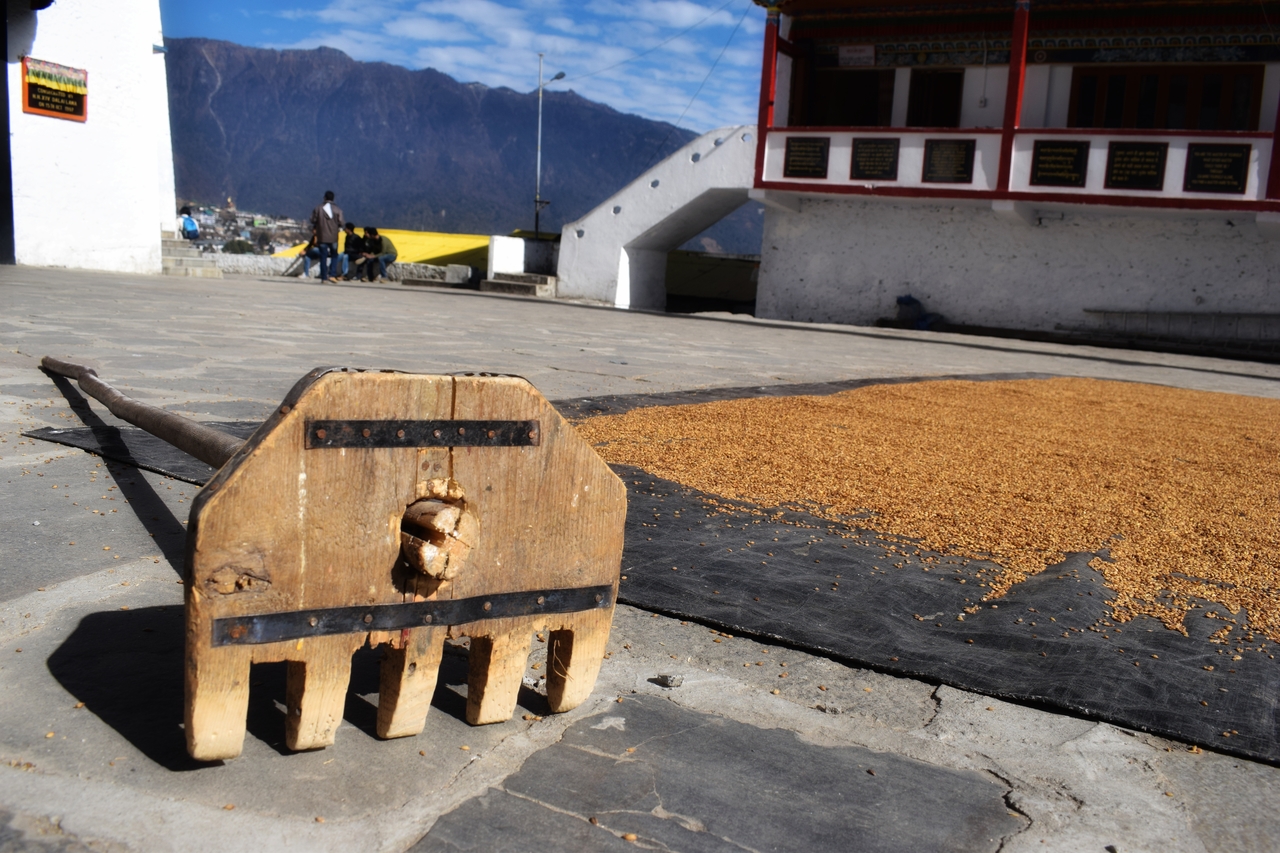 Also read about the old Malla terracotta temples of Bishnupur, West Bengal!
Fly in
Reach Guwahati airport which is being revamped since time immemorial! It is a small airport with few options of food. However you can arrange for taxi and plan a visit to Shillong, Majuli, Nagaland in addition to Arunachal Pradesh.
From Guwahati, Helicopters fly to Tawang or Itanagar. If you want, you can reach Tawang in 7 hours (contrary to a 3 days road trip), weather permitting. However, think of the following:
1. You miss on the road trip with plenty of rivers, mountain peaks, yaks, rope bridges, local villages, and that sorts of fun!
2. You do not get to acclimatise (which terrifies me)
3. There have been plenty of accidents noted in recent times. (facepalm)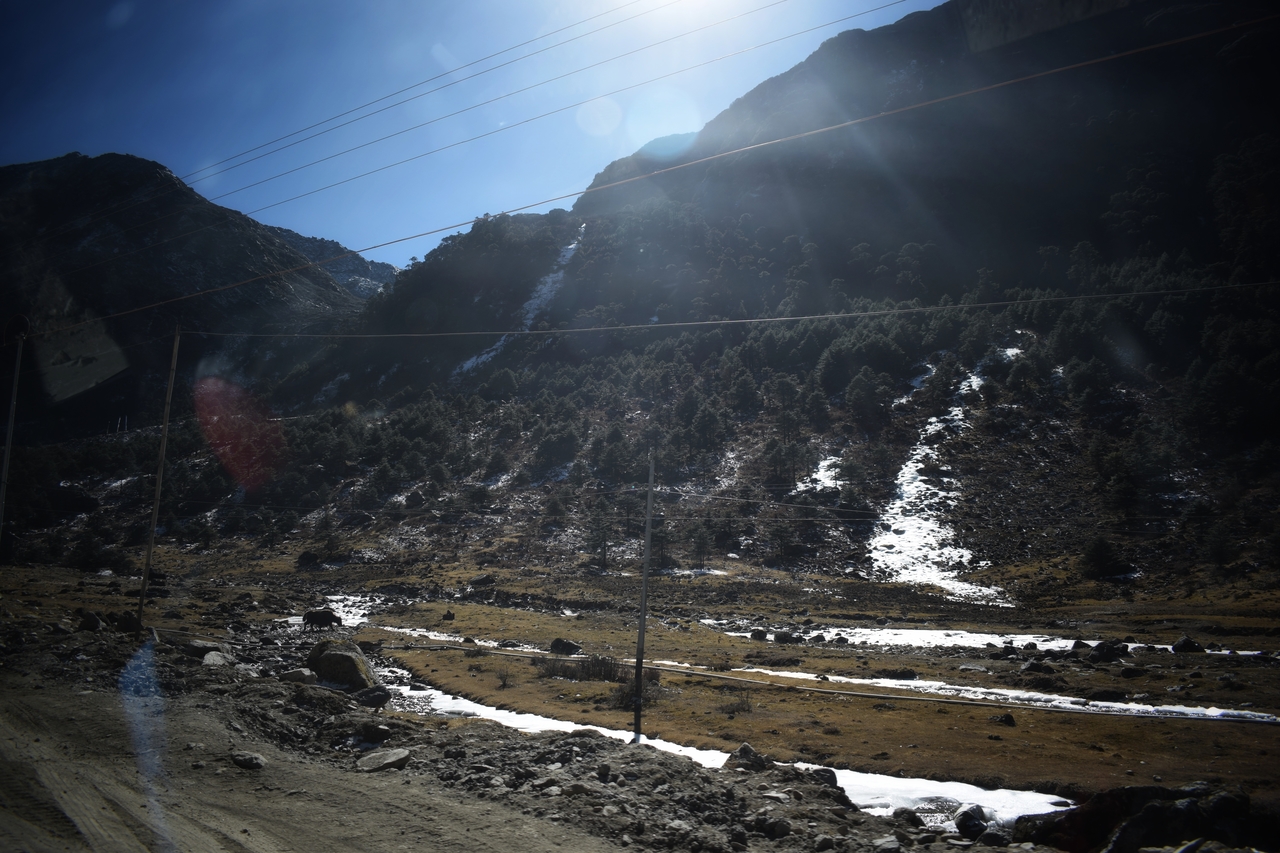 The great Indian Railway in Arunachal Pradesh
Mostly, you can access Guwahati and try to arrange for a private cab to explore Arunachal Pradesh. However, for the intrepid explorers, a train reaches Itanagar, Arunachal's capital (get ILP beforehand). Talks are in favour of extending a rail line to the high of Tawang! I wonder how wonderful the journey would be!Car/ Bike on hire
An SUV will charge you around 5k INR for a day and run on private commands. If you are opting for shared transport, prices will go down significantly. INR 500 or so for a SUMO on a daily basis.
Is self-driving a good idea?
I have seen many backpackers riding on their bike. But be informed of the following:
1. Google maps will fail, more often than you can predict. Know the routes like your own palms.
2. If weather conditions go worse, a car can at least be a home for a night. I have heard friends getting stuck en route Sela Pass due to heavy snowfall!
Heritage and Culture
The land has housed plenty of tribes (50 or more), who have shared distinct culture with slight influence from the neighbours of Bhutan, nagaland and Myanmar. The Monpa tribes are majority while Adis, Nishis and Apatanis are also known to the extended world. Mainly, their habitat lies on the touristy trails meaning a close contact with the mainlanders! I learnt some of them exclaiming how travelling industry has made them seen how the mainland Indians look like, otherwise flashing the smile through Bollywood. Many tribes reside in places where roads have not reached yet. Secure a homestay, pick up a local word or two. Get a tattoo done, Monpa style, or those nose pins like the gorgeous Apatani ladies.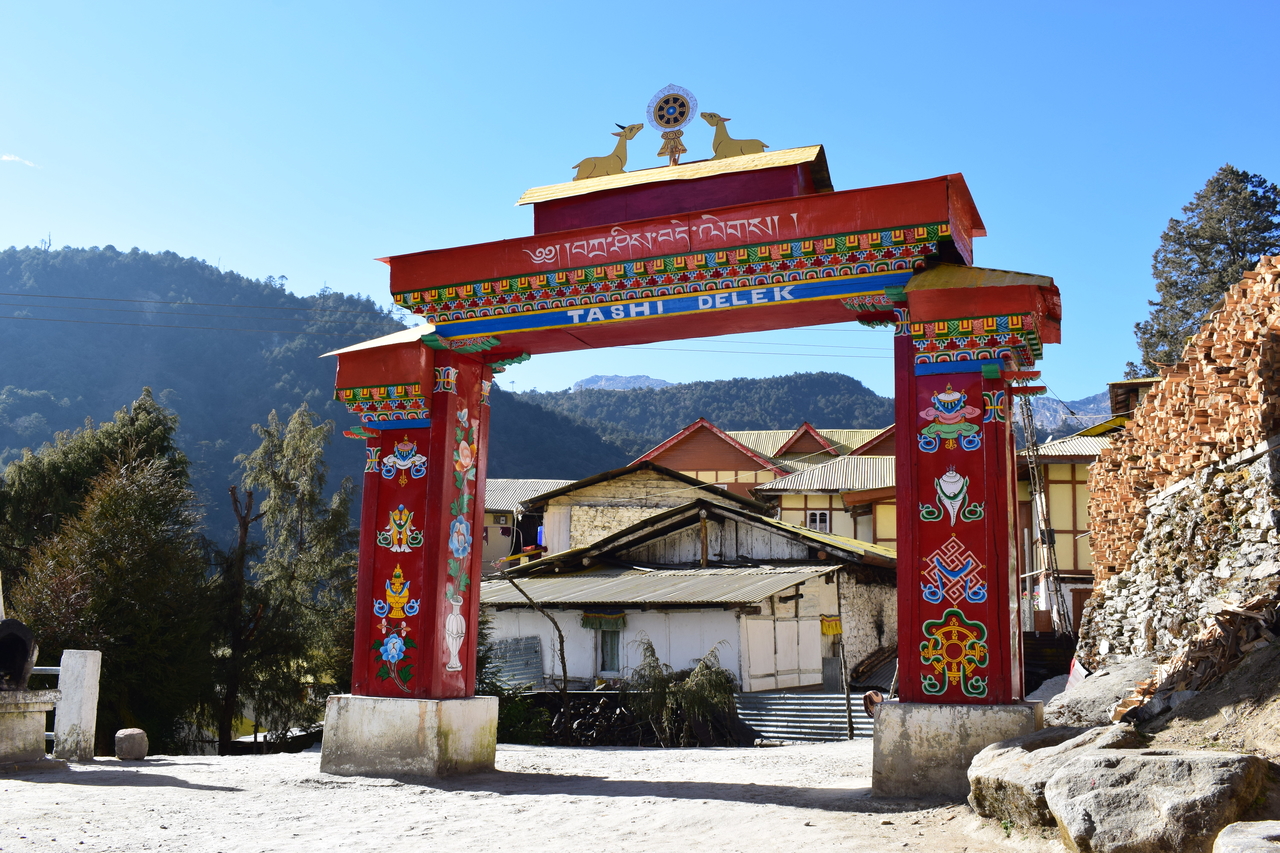 Take care of your Health
Acclimatize… acclimatize… acclamation… I cannot stress enough on this ladies and gentleman. For people like us, staying in the safe haven of Nilgiris that brings pouring monsoon and flourishing agro-economy, the high altitude of Arunachal Pradesh can be gruelling. Common symptoms are asthma attacks, stomach ache, low pressure etc. Population is sparse, so are the medical facilities.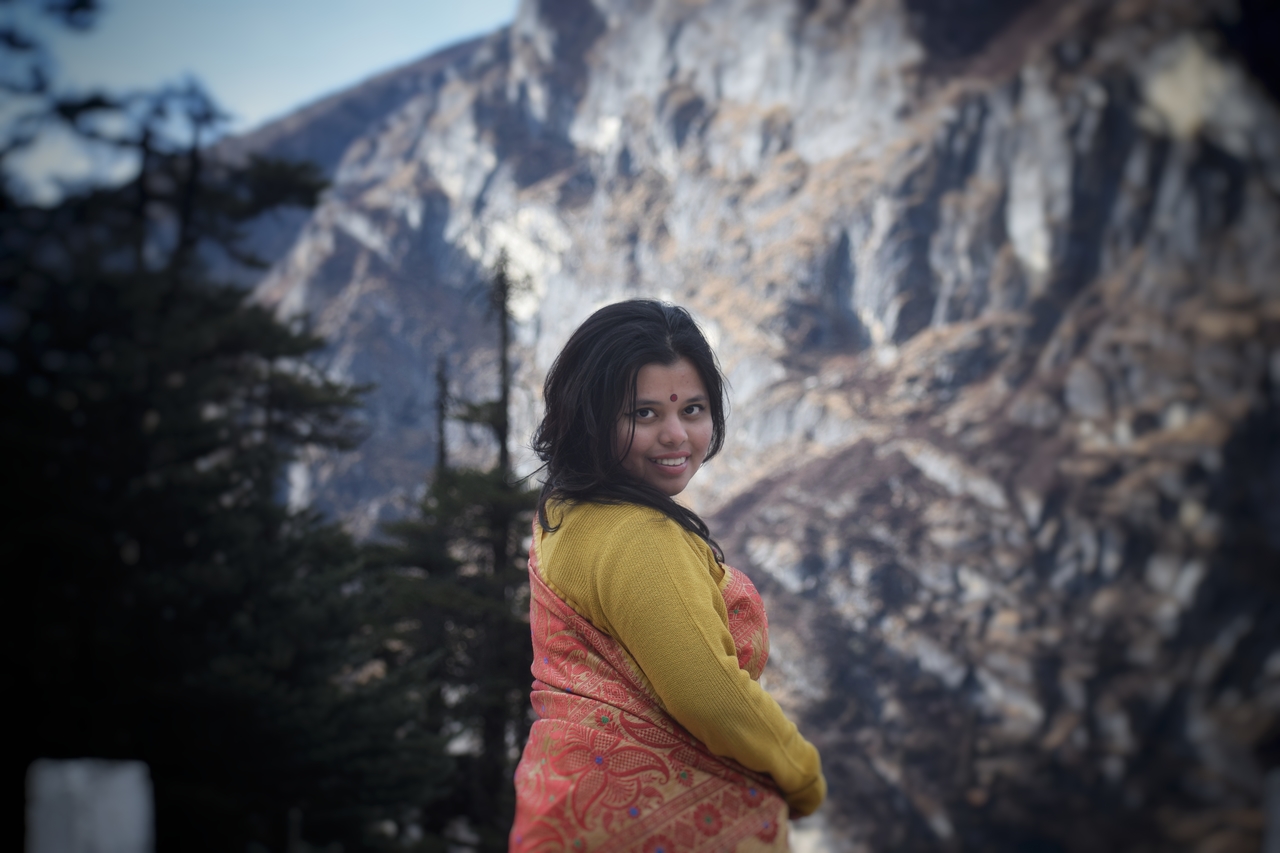 I remember the night I came back from Bum La Pass, I was suffering from constant headache and loss of appetite. Stay healthy, choose a hotel with a heater (I do not mean centrally heated, good luck with finding one though!). I think regular shower is another thing which will help you in the brutalist cold.
Also, keep in mind:
The recent show down at Doklam area has rendered the place swarming with army tanks. there was a time when our car was the only civilian vehicle seen amid an endless army convoy! Without a doubt, it is to be accepted that the presence of army has helped grow tourism industry manifold. The roads, the viewing points and confidence of safety(!). I remember walking towards the China border at Bum La Maitreestall( a border called friendship place where fist fights can occur at best), and people shouting don't go, "Gulli mar dega!" (they will shoot you)! An army man reassures, he is there, nothing will happen!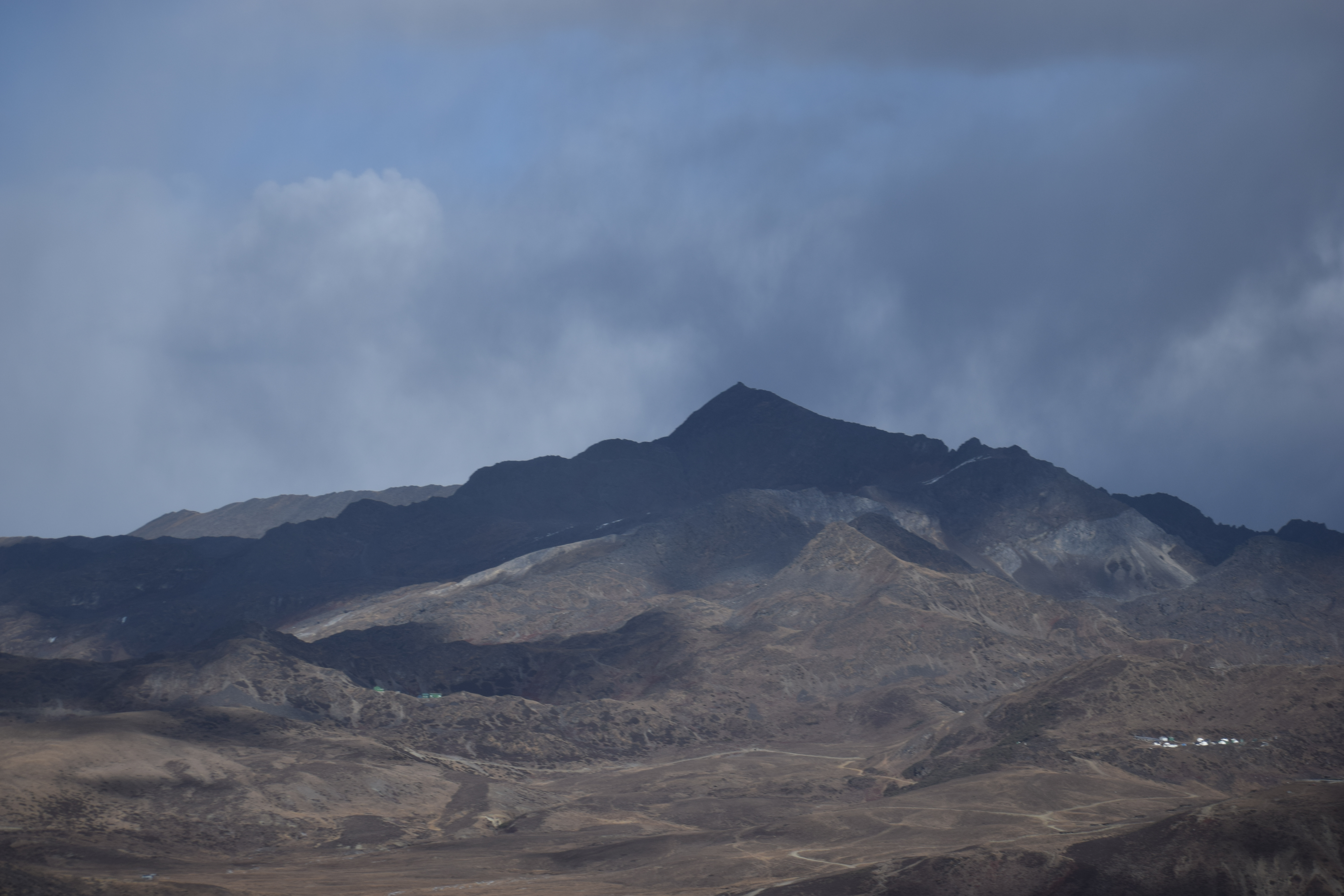 Also read: The pretty Himalayan hill town of Darjeeling.
Nothing will happen as long as he stands there, no matter to what extent our governments fail to establish by friendly bilateral politics! But that discussion may wait!
[For the uninitiated, Indo Sino war took place in Arunachal Pradesh during 1964 where the Chinese troops came down to Tejpur area. The Chinese retreated, the wound and distrust remain. If you understand Hindi, listen to Lata Mangeshkar's "Ae Mere Watan Ke Logon" now. We grew up listening and performing on this song during school.}
Once you have stopped being overwhelmed with army, and looking for more practical aspects of life, you will find ATMs are sparse too! Once you spot one, try and withdraw as much as you can. Thank State bank of India later. They operate in the high altitude of Tawang as well!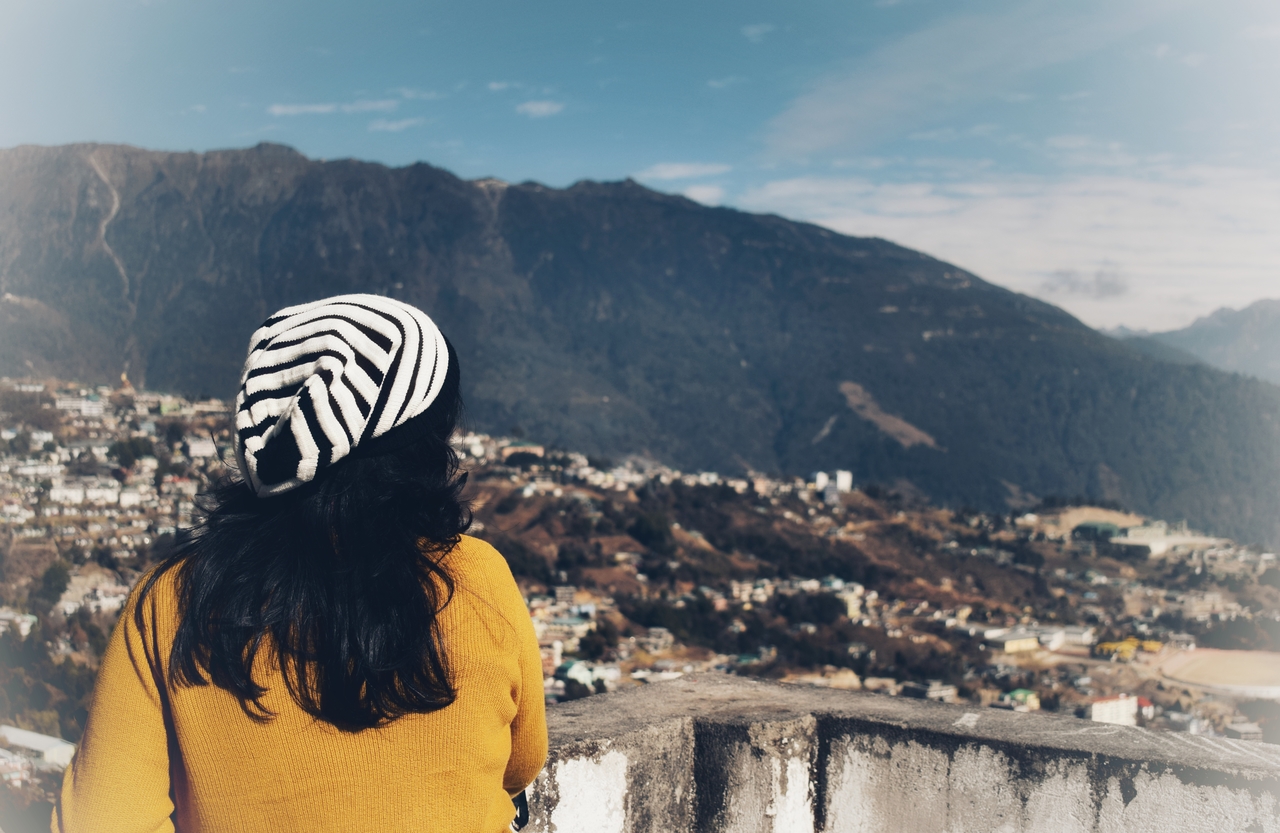 The movies that you should watch!
Watch Shahrukh Khan romancing Madhuri atop Jang waterfall in the movie Koyla. Watch and wonder how comfortable they are with a mere jeans and a cotton top in the bitter cold. Done? Now watch Rangoon. Fast forward or mute if the story line does not attract you (I am sorry for such pathetic movie recommendation) but praise the cinematography, pretty please? (Yeh Gulistan Hama came up in google search. I am going to watch that now, for the love of Dev Anand!… and now that I have watched, I recommend you fast forward through youtube!)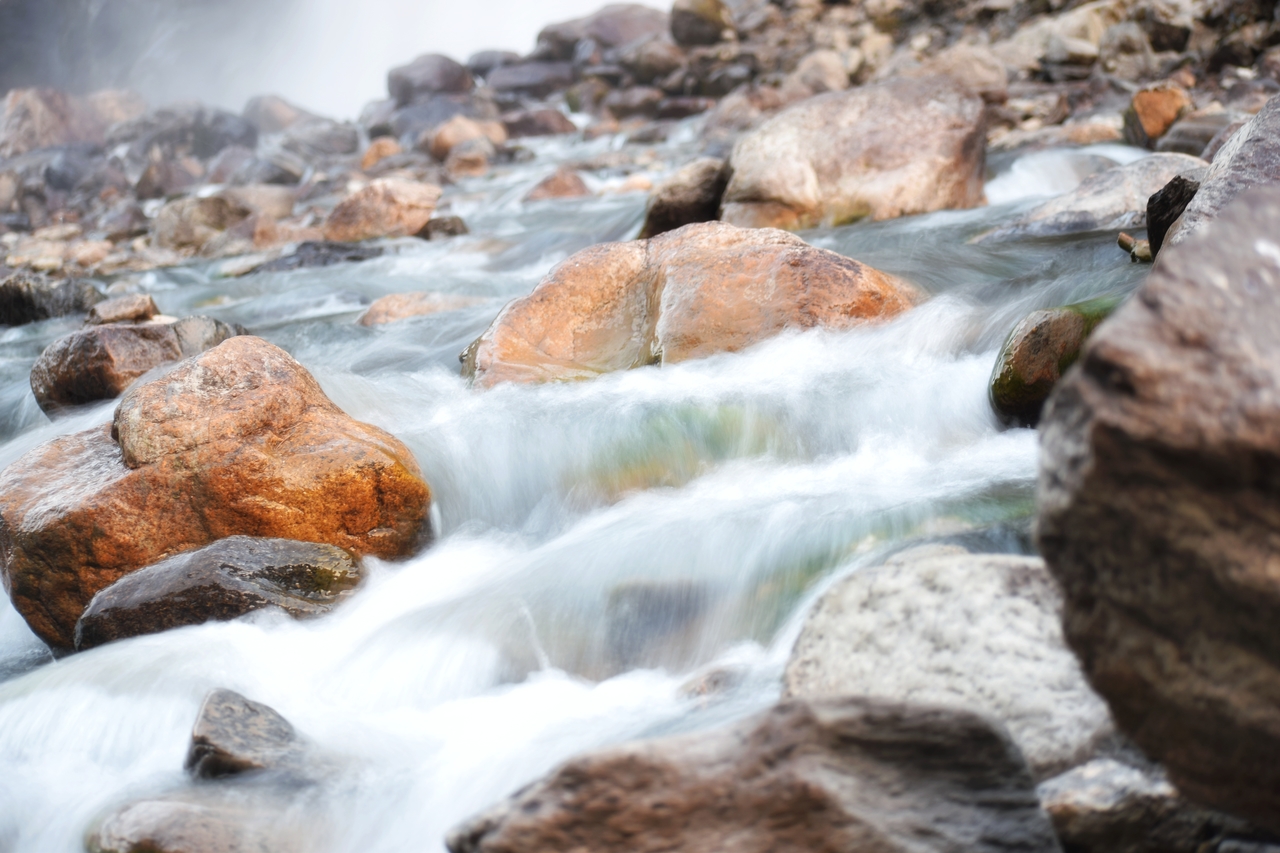 Follow me in Youtube as I explore the destinations in Arunachal Pradesh:
Want to book a stay in Arunachal Pradesh?
This post may contain affiliate links. Please read
the disclosure post. If you have liked the article, you may support it by buying using these links without any extra cost to you.
Want to get real time updates of my travels?
Get updates and read additional stories on the Orange Wayfarer Facebook page.
Follow Orange Wayfarer on Instagram.
Follow Orange Wayfarer on Twitter.
You may also subscribe to my weekly newsletter!