About this blog post: Are you seeking an escape route from the mundane, to a beautiful island paradise hidden behind the the flanking palms and ripples of warm tropical waves? There there, lo the volcanic island of Mauritius. In this Mauritius travel blog, I try to answer all your queries on Mauritius travels, and break the myth that it is "just" luxury. Mauritius is bound to surprise you with intense Indian cultural root and an intriguing past of slave labor, lest we forget.
Planning a honeymoon or solo trip to Mauritius? Read all of my travel articles here.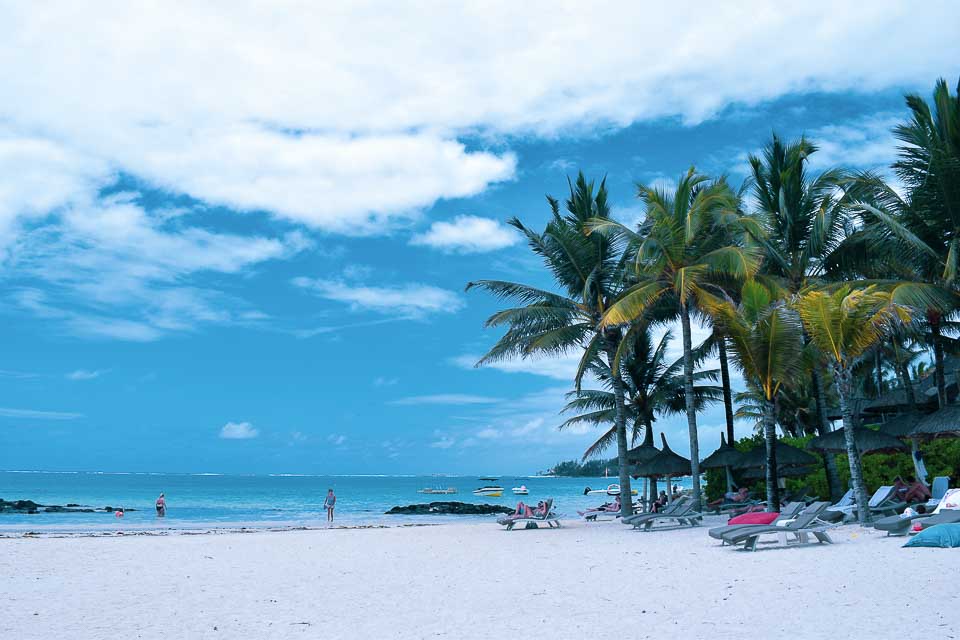 Mauritius: More than a Honeymoon Island for the Cultural Traveler
MMS, as they mark the honeymoon islands on Indian ocean: Maldives, Mauritius and Seychelles. All of them feature pristine blue water bordering cottony clouds overhead. Beautiful, warm places. Abundance of seafood. Yet, they tell an intriguing story of culture and history for the eager listener.
For example, Mauritius. She was a volcanic island and just that. No human lived here to disrupt. A flock of dodos thrived on her pink supple earth till the French voyagers stopped by following suit with the Dutch and the Portuguese. Dodos made their way from the branches to clay-pot eventually and went extinct.
Soon after, the French found out the island can be used for sugarcane plantation. The last bit of African Savannah was swiftly replaced with sprawling sugarcane field. The British won over the island here after. Slaves who worked on sugar cane plantations were renamed as indentured laborers. Instead of mainland Africa, manpower were brought in from the East coast of India. Vessels filled with our Desi people left from Calcutta port with a dream for a "new-found-land" where misery and toil was supposed to be non existent.
Flanking sugarcane plantations gently sway by the highway of Mauritius as you journey to the interior of the land. This is a melancholic song.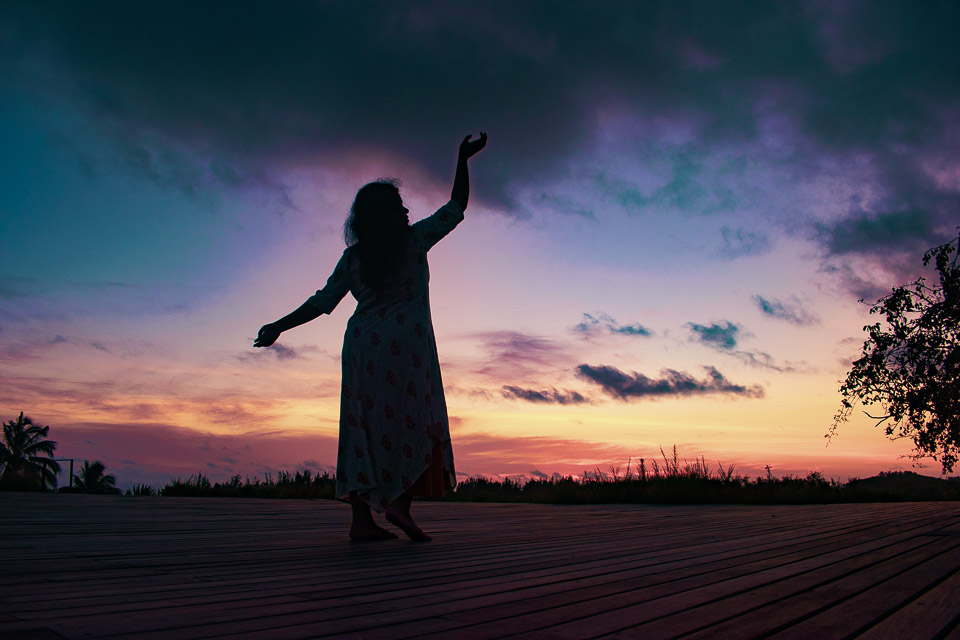 My heart becomes mellow as I bite on the dholl puri. Yellow Split Pea wrap? Pure BS. This is our staple, ruti and dal. I could not help but tear apart my eyes from the limpid waters, there is a living and thriving part of almost India living inside the island nation of Mauritius. Traveling the expanse of the island that is limited to a two hours drive from north to South, I discovered layers of diversity, very much like my home!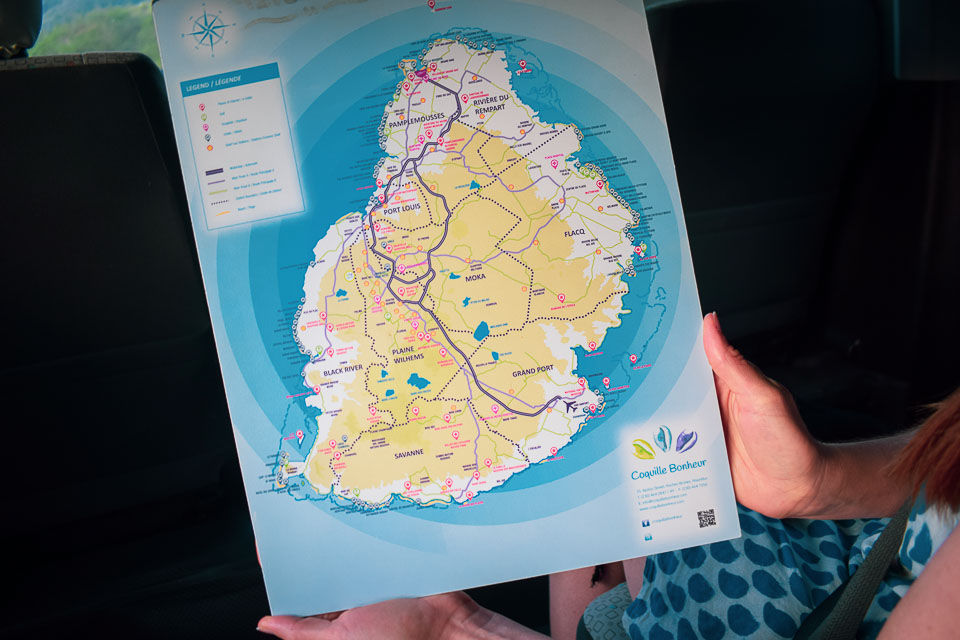 Mauritius on the Indian Ocean
Located at a distance of 1700 km from the mainland Africa, Mauritius constitutes a nation along with neighboring Rodrigues island and a number of other islets and atolls.
Several cruises and commercial sea vessels ply between Mauritius and mainland Africa, especially South Africa.
Mauritius ranks high on HDI and is considered as one of Africa's leading economy, with high per capita income. A fellow traveler from South Africa states that Mauritius is the tax haven of Africa, very much like what Switzerland is to Europe (or the world?).
Being a welfare state, Mauritius allows free healthcare and education.
Also read: Why Mauritius must feature on your bucket travel list
Traveling to Mauritius: Air Mauritius Review
It took me 5 hours on a direct flight to reach Mauritius (Sir Seewoosagur Ramgoolam International Airport, code MRU) from Mumbai international airport. I flew economy with Air Mauritius, the national carrier.
The flight was scented with a floral spray. Food was warm and delectable. In flight entertainment system had as many as 30 Bollywood biggies and a number of documentaries of African wildlife. The in-flight magazine named islander showcased a glamorous bespoke island lifestyle! I was stoked to be in Mauritius!
The crew gifted me a small pouch with a number of goodies. A sleep mask and a sock being the best addition to the kitty.
On Air Mauritius flight, you also get complimentary beverages, both alcoholic or not. Leg space for economy class is decent however if you are a tall person, you should aim to take the isle seats on economy. I had a blanket and a pillow and I choose the window seat to sleep like a baby. The flight from Bombay to Mauritius was full.
Direct flight to Mauritius is available from London, Nairobi, South Africa and Zimbabwe as well. From USA, Mauritius is a whooping 36 hours flight journey. But if an African island nation is in your mind, what can be better than Mauritius?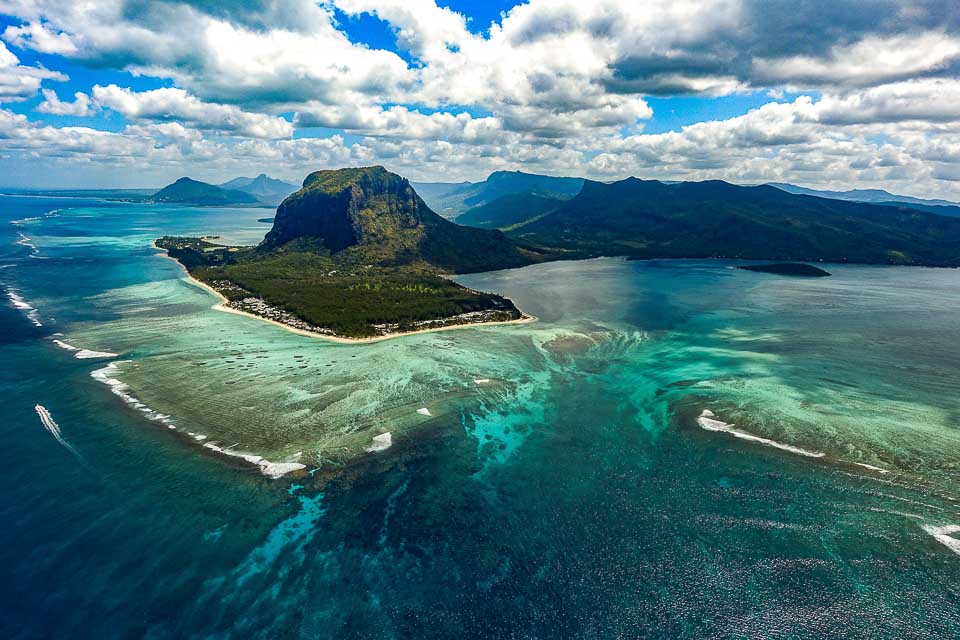 Scoring a Visa for Mauritius (Visa on Arrival)
I remember fretting over obtaining a visa in Mauritius the night before my travel to Mauritius. I am an Indian passport holder.
It was a breezy affair to be honest.
We stood in the queue for immigration for close to 40 minutes. There were at least 50 travelers and 6 stations. The lady who tended to my passport had a red bindi on her forehead.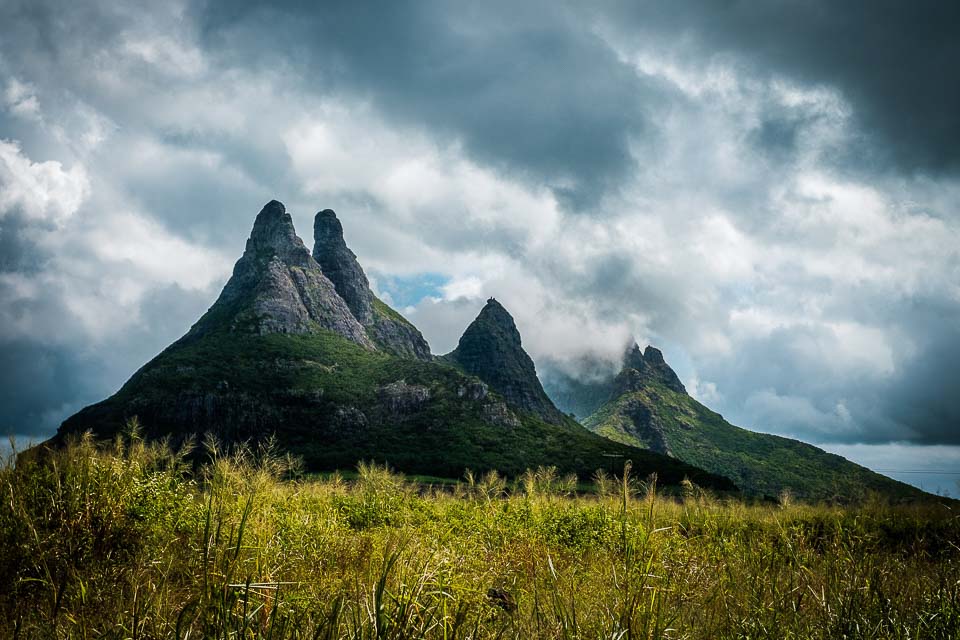 Things I had to show to get my Mauritius visa on an Indian Passport:
Immigration forms duly filled
My confirmed return ticket from Mauritius
My confirmed stay in the island. I stayed at Kazalala and Ravenala Attitude Hotel. I had a letter from Kazalala confirming the same. the letter is important.
two passport sized photographs
Enough funds to cover stay, activities and food. I showed USD 500
Mauritius Visa is granted for 60 days. Your passport should have more than 6 months' validity.
I was traveling to Mauritius on an invite by the MTPA, Mauritius Tourism Promotion Authority. It took me 5 to 10 minutes to complete the Visa on Arrival process in Mauritius.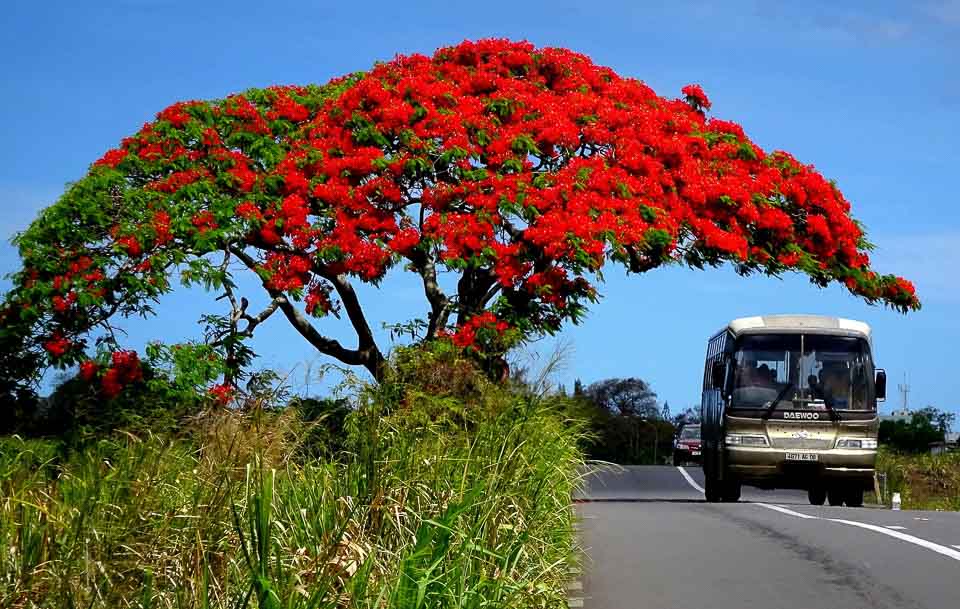 Also read: How to spend a long weekend in North Goa
Important things to know about Traveling to Mauritius
Honeymoon, yes. But there is so much more to Mauritius!
A number of stylish resorts dot the coastline of Mauritius island. They are beautiful and beautiful is an understatement. They leave no chance to enable romance bloom amid luxury. You can just just lounge by the beach and soak in the sea. Mauritius is the best place to practice the magnificent art of doing nothing.
Alternatively, you may choose to go out for half day excursions in Mauritius. Depending on where you are staying, north, south or East of the island, choose your activities. May be go for a tea tasting session at Boi Cherry tea plantation. If you are traveling with a family of small kids, visit the Casela zoo. Learn the compelling past of sugarcane plantation. If you are an urban soul, make it a point to visit Port Louis, the city center.
And if you are a mermaid, you can always dive deep into the heart of the ocean! Indian Ocean, also known as Ratnakar, a vault of jewels! Following is a section on Things to do in Mauritius where I list out my favorite activities.
2. The Nine Districts of Mauritius
There are nine districts in Mauritius. Each of them features their own attraction to tourists. The country is densely populated. Following a list of nine districts to help you plan your travel accordingly.
Black River
Flacq
Grand Port
Moka
Pamplemousses
Plaines Wilhems
Port Louis (Capital of Mauritius)
Rivière du Rempart
Savanne
Since there is an overwhelming Indian connect, there is a large number of temples in Mauritius. The ones I saw had South Indian architectural style with a massive Gopuram and intricate walls.
Also read: Travel guide to Koh Yao Noi and Koh Yao Yoi: Secret island paradise of Thailand!
3. The sea is a lagoon in Mauritius (mostly)
I noticed it while the flight was alighting in Mauritius. Then I found it intriguing at the beach. The ocean is a calm body with limpid turquoise water. There is a barrier at a distance where the waves break first. It also acts like a natural shark barrier, if that worries you!
A coral reef encircles almost all of the island. It is a living and thriving body of marine life, with sponges, corals, schools of fishes in myriad hues. As a result, the water body close to the beach is tranquil like a lagoon. It is mostly visible on the eastern side.
4. The other island: Rodrigues
Close to the main island of Mauritius, lies another pristine and sleepy island named Rodrigues. Like dodo of the mainland, they harbored Solitaire birds, now extinct. If you are looking for offbeat and more local experience, I would suggest include a trip to Rodrigues. You may take a plane from Mauritius or Reunion if a 2 day ship is not what you prefer.
Inhabitants of Rodriguez are descendants of African slaves and adhere to Christianity. Needless to say, culture in Rodrigues is way apart from mainland Mauritius. You can camp on the beach while in Rodrigues.
5. Creole is a culture and a way of life in Mauritius
I keep saying there is a little India living and thriving at the heart of Mauritius. However, she has developed intricate cultural nuances over the time, mixed with European and African influence as well. So expect a Mauritian to refer to Monsoon as La Monsoon, as a part of widespread french influence of everyday language. English is the official language of the islands and other islets and atolls. Invasive Bollywood makes Hindi indispensable and easily understood in everyday life.
And why not? First came the Arabs. Then the Dutch. French and the British followed. Along came Africans and Indians. the Chinese traders. A man-less island was built for human habitat from scratch.
This is Creole. This is Mauritius. And it is beautiful beyond words to observe a cultural potpourri from this vast expanse of the world.
The soul of Creole manifests itself the best in a food platter. The daal. The parathas. The fish samosas. The Mauritius biryani with that coveted addition of potato. The tea addicts brother and sisters! Oh my God! I was always on the lookout for the invisible umbilical cord with India and Mauritius showed me plenty!
Language understood and spoken in Mauritius: English, French, Hindi and of course, Creole.
6. Festivals of Mauritius
Talking about humans from around the globe, can we be bereft of festivals and celebrations? Mauritius celebrates a number of festivals irrespective of religious bias.
Maha Shivrati (Hindu pilgrimage to Grand Bassin)
Ganesh Chaturthi
Cavadee (Tamil event of firewalking and sword walking)
Christmas and New Year
Chinese Spring Festival/New Year
Diwali
Eid-ul-fitr
Golf Tournament
International Creole Day (FIK)
Indian Ocean Island Games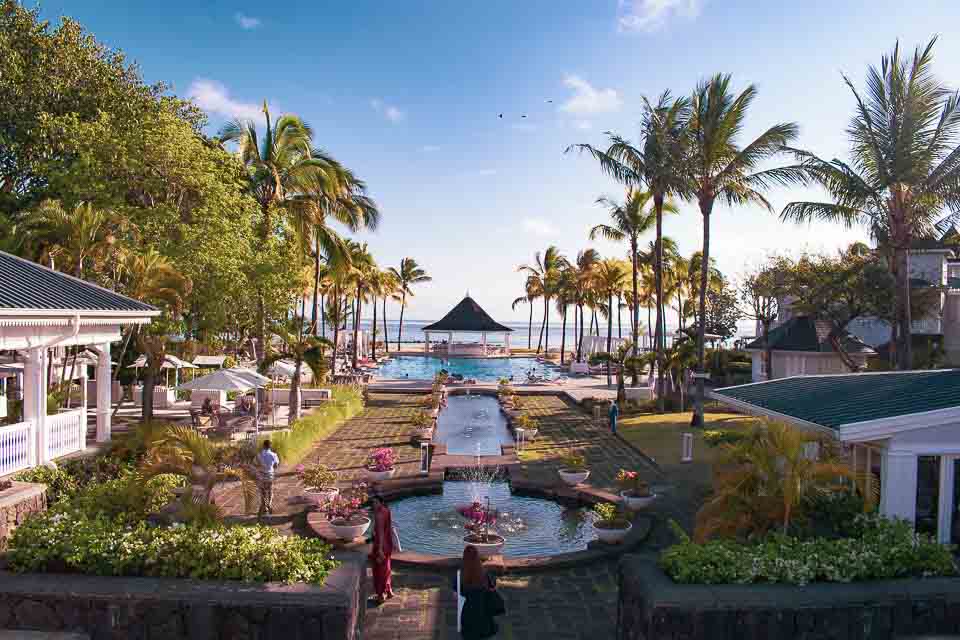 Also read: Most beautiful beaches in Thailand!
7. Exploring Mauritius by Car/ Bike/ Public Transport
The island has long stretches of beautiful smooth highways connecting north to south. It is a pleasure to drive on these roads. In fact, if you are planning on traveling in Mauritius independently, you must sign up for one such self drive car.
Uber is not operational in mMauritius. Just use local taxi is you want someone else to drive you.
Holiscoot lets you rent royal enfield too if biking is what you love! Pick up is from the hotel you ascertain Bicycles are available on rent (or for free) in most of the resorts. In fact, cycling is encouraged as this is a slower and more earthy way to explore the island.
I prefer to travel by public bus. With 900+ bus stops (!) on the island itself, Mauritius presents a very sweet deal for commoners like us! The vivid green bus stops await you eagerly to serve.
Few things to keep in mind while using the effective and economic bus service in Mauritius.
Bus Service in Mauritius operates from 5:30 in the morning till 8 pm with regular frequency.
Port Louis has Bus Service till 11 pm though.
Express bus has AC service.
Airport is well connected with Bus Service with the rest of the island.
Two major bus stops in Port Louis are Victoria Square and Immigration Square. Walk-able distance.
us ride in Mauritius is cheap so keep change in your pockets. Of course, use MUR (Mauritius rupee) for payments.
8. Local Currency of Mauritius
Mauritius runs on local Currency Mauritius Rupee. Card is widely accepted at hotels and resorts. For a visit to the local market for souvenir shopping, get some cash handy.
Exchange rate of MUR as on April, 2020
1 USD: 39 MUR
1 Euro: 43 MUR
1 MUR: 1.93 INR
In my experience, the best place to exchange currency in Mauritius is at the airport. Otherwise, I seldom came across exchange shops on the island. You can make an effort to visit port Louis and easily walk into a bank or ATM to withdraw cash. ATMs are rare occurrences elsewhere. You may also ask your hotel to help you with exchange but it may not be the best exchange rate of the day.
9. Plug in used in Mauritius to charge your electric device
Three-pin sockets (what you find in India or London) and the Continental two-pin variety were in use. I carried an universal plug in but it was not needed!
10. Hotel Package Deals: How travel package works in Mauritius
Assuming you are booking your stay at a luxury resort in Mauritius, you will be presented with two options, Half board or Full board (All-inclusive).
Half board includes buffet breakfast and dinner. No hard drinks.
Full board includes all the meals with drinks. I stayed at the Ravenala Attitude Hotel and this system was followed with added afternoon tea and snacks. If you are traveling to Mauritius with a family and ids, all inclusive is a sweet deal.
11. Tipping culture in Mauritius
Tipping is not a mandate in Mauritius but encouraged. Keep a small change for the waiter who serviced you. 10% to 15% is decent.
12. Mauritius follows GMT+4 time format.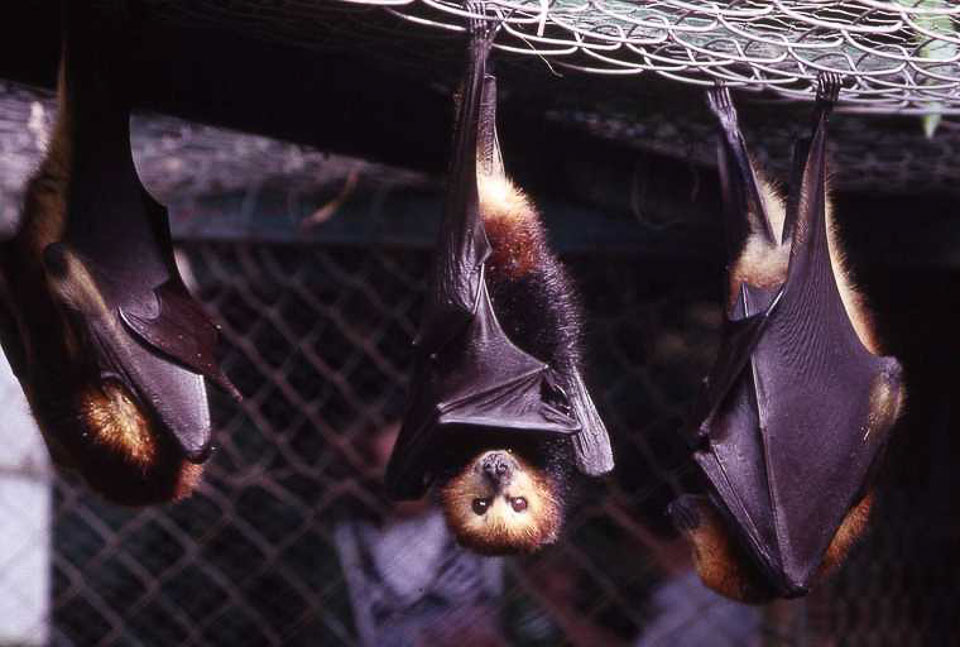 Best time to visit Mauritius
A tropical island, Mauritius is a year round destination with bright sunshine and occasional cloud covers.
However be prepared for a fresh shower every other evening. It is sweaty and humid during the day. If it does not rain, sunsets in Mauritius will take your breath away.
In January and February, a few cyclones may rock the coastline. It is never cold in Mauritius. Though they say October to May is winter!
I visited Mauritius in November. It rained on a few evenings.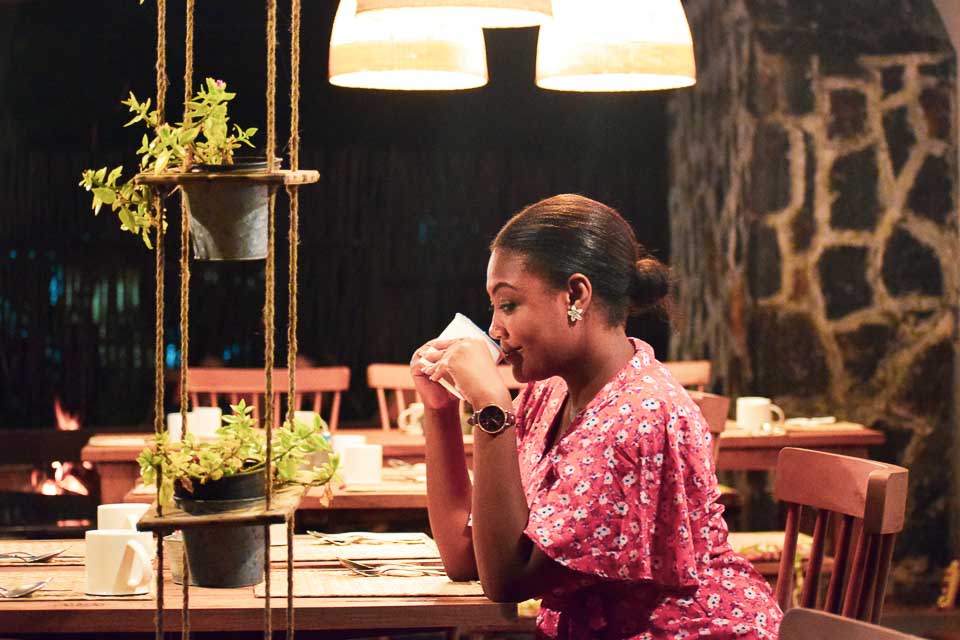 Best things to do in Mauritius
You will be surprised to know the complete list of activities that are available in Mauritius, given the tiny size of the island nation. There is something on offer for everyone. However, here I am highlighting the best things to do in Mauritius. These activities are a mix of water adventures and cultural gems.
Did you know? For a growing number of Indians, Mauritius is a preferred spot for destination wedding!Isle de France of Olden times!
Things to do in Mauritius if you are a water-baby
Take a catamaran cruise to the electric blue waters of Indian sea. Sumptuous seafood is available on board. Sip on Mauritian rum makes it a very sweet deal.
Snorkel. Go deep sea diving. Shark cage diving.
Parasailing, water skiing are popular sports at the beaches of Mauritius.
Dive without getting wet with the underwater submarine.
Deep sea fishing. If you are lucky, you will be accompanied by whales or dolphins.
Best beaches in Mauritius: Flic and Flac beach, Le Morne, Grand Baie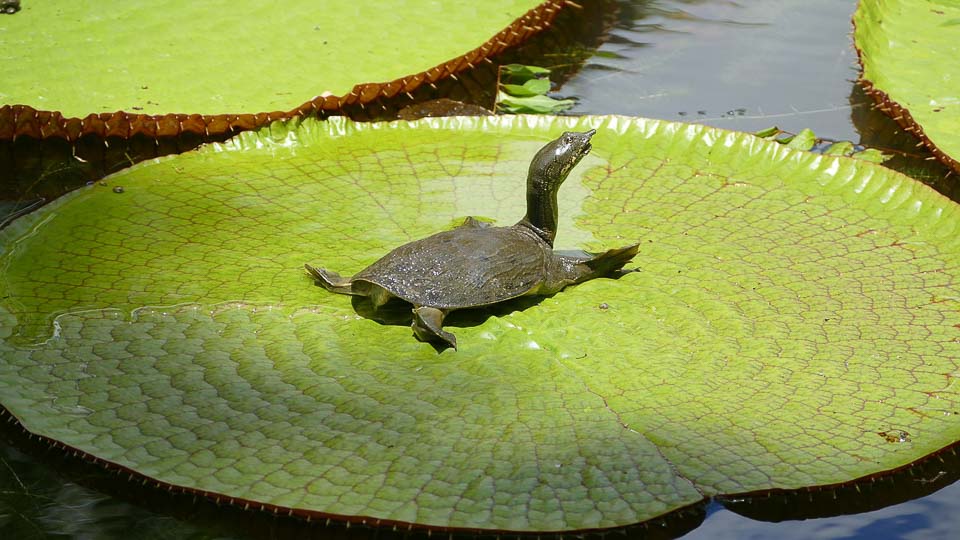 Also read: 33+ beautiful beaches in G
Things to do in Mauritius if you are a Culture connoisseur
Groove to the tunes of Sega dance. A fast paced joyous dance form couple with drum beats.
Visit the century old Central market of Port Louis were fresh produce from the depth of Mauritian countryside is brought for trade.
Pay a visit to the Aprabashi Ghat, a UNESCO heritage site telling the compelling story of indentured labors' migration from the Indian subcontinent.
Visit l'Aventure du Sucre, the museum of Sugar Plantation.
Visit and learn about the history of Tea Plantation in Mauritius with Bois Cheri.
Visit Grand Bassin, a sacred pilgrimage spot for the Hindus of the island.
Scroll at the waterfront and check out the art galleries of Mauritius.
Climb atop Fort Adelaide and get a view of the bay and the race course.
Indulge in a cooking session by sighing up with one of the local cooking classes of the island! If you have fallen in love with Rum, learn to stir up a few rum cocktails as well!
Also read: Walking at the heritage quarter of Old Phuket Town, beyond the over-touristy Phuket!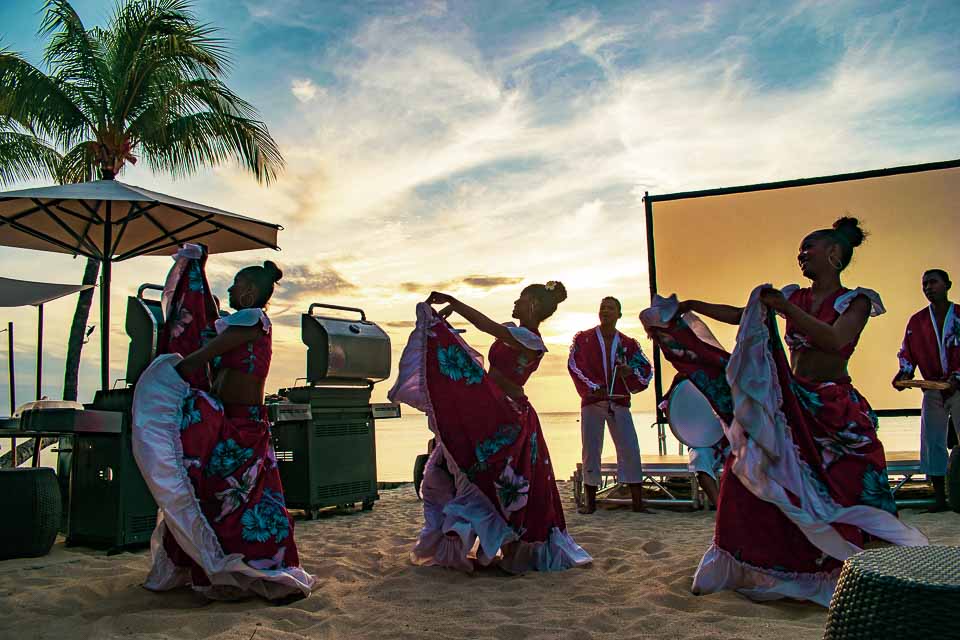 Things to do in Mauritius if you want to be close to nature under glorious sunshine
A visit to the seven colour Earths of Chamarel is a prized experience in Mauritius.
Witness sunset over the Gold Course from Chateau Bel Ombre.
Visit the Pamplemousse Botanical Garden and learn about Flora and fauna endemic to the island. Catch a few flying fox in the sky!
Go hiking if you love the mountains. Once a volcano, Mauritius has a number of highlands away from the crowds. The most melancholic and prized ascent is one at the Le Morne Brabant. It is where the indentured slaves ran away and established a free settlement. Once the island of Mauritius was liberated and the army came all the way up to bring them back home, they committed suicide by jumping to the sea right the from cliff. Le Morne is a UNESCO heritage site.
There are a number of waterfalls in Mauritius. The Alexandra Falls at Black River Gorge National Park is the most iconic one among them.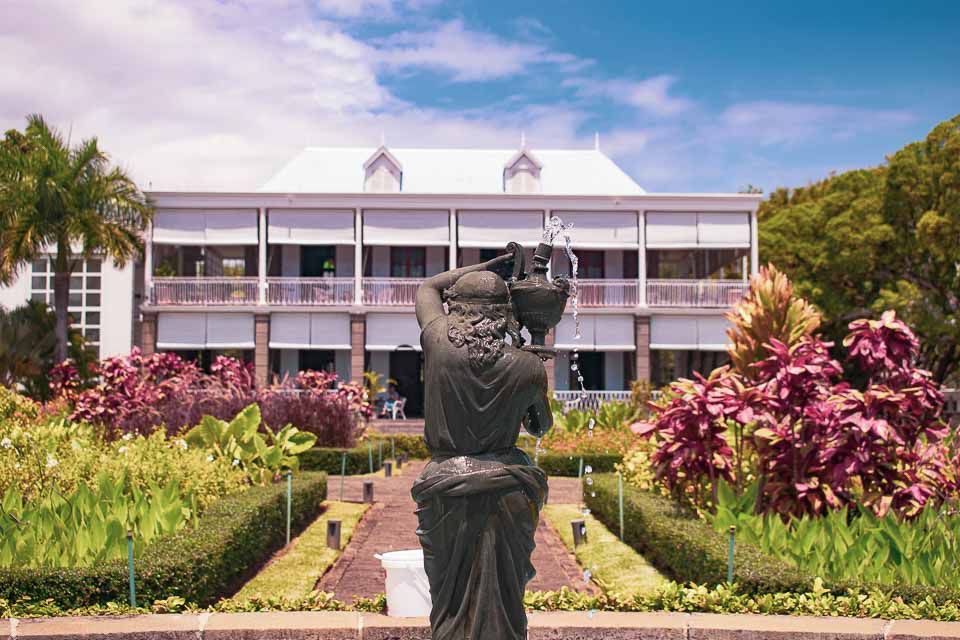 If you are looking for a relaxing holiday in Mauritius, consider the following tips!
None can blame if you want to lounge by the ocean and that is your supreme plan for the day! Mauritius, after all, is called paradise for her sugary beaches!
Resorts usually provide a number of non motorized boats for its guests to venture into the lagoon next. In those glass bottom boats, you can see the water underneath and probably will catch a baby shark dancing! Go for it. Or don't. There is a bean bag. There is a coconut tree. The sea kisses your feet. What else you can even ask for?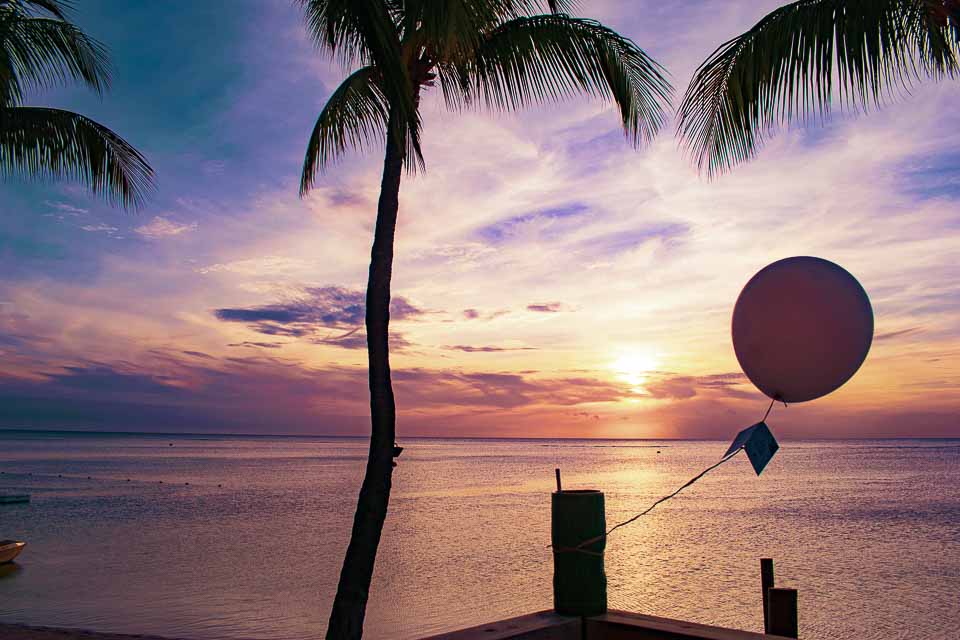 Things to do in Mauritius if you are an urban soul!
Go for a gold session. There are multiple golf courses in Mauritius, some are at the north of the island. One (heritage Golf Course) is in Southern tip. Check out this map.
Go for shopping at Port Louis.
You can even participate on Horse racing at Champ De Mars, Port Louis.
Take a helicopter or microlight tour over the island in Mauritius.
Ideal Neighborhoods to stay in Mauritius
2 days in the South, 2 days in the East, 2 days in the north and rest of the time in the west! That is the ideal way to experience Mauritius. Told me the owner of Kazalala bnb.
It can be a bit of too much movement, TBH! On a relaxing holiday, you may not want to move every two days. And the West is the best in Mauritius, let me tell you! What grandiose in their sunsets!
However, the eastern beaches have a beautiful reef barrier at a distance. The south is still untouched and retains a charm specific to peaceful coves. The north is chaotic yet abuzz with people and events! And it is close to the capital, Port Louis, how can we forget?
It is so difficult to choose a perfect place to stay in Mauritius. However, loosely speaking, I would suggest allocating your days and time for each area. Do not lose out on South. The West is too beautiful to be ignored. So is the Grand Baie area of Mauritius!
Some of the finest beaches and neighborhoods of Mauritius:
Balaclava
Flic en Flac
Trou aux Biches
Le morne
Sugar beach
Kazalala
Turtle Bay
How to Decide on a Budget for Mauritius Travel
Is it expensive to travel in Mauritius?
I got this question a lot while traveling in Mauritius.
Please understand, when you are planning a honeymoon, you will not shy away from spending a little extra to make it a grand affair.
Mauritius has seamlessly projected itself as a honeymoon destination with all the right value offerings. There are plenty of options to bring the moon to the earth's surface, say your spouse asking for it.
Luxury is redefined. Gourmet culture is celebrated. Shopping is rewarding.
For a week-long honeymoon in Mauritius at a four star good value property (say Ravenala Attitude), you need to shell out 1.2 lakh INR ( Euro 1400). For a five star property, the price will go up at INR 5 lakh or so.
If you are aiming for a higher price, sky's the limit really.
What about those looking for a budget vacation? Is Mauritius not affordable for the budget travelers?
It is absolutely affordable for budget travelers. I have known a couple of friends who have been to Mauritius and spent as low as 20k INR per person for a week-long vacation. That said, please remember a number of activities will be cut off the list.
A few budget hacks for exploring Mauritius that are actually fun:
Trust the bus service or rent a bicycle from your hotel or BnB.
Choose to stay with the BnBs or local guest houses.
Hang out with locals at the beach, especially on Sunday evenings.
Go on hiking trails but be cautious of wildlife.
Chase the hidden waterfalls at Black river gorge.
Explore Central Market, a century old fresh market at Port Louis which is free to explore.
If you are religious, check out Grand Bassin or Ganga Talao, the nerve center of Hinduism on the island. You can also check out the rolling tea gardens at Central Highlands.
Also read: 2 weeks in Malaysia: the only itinerary you need.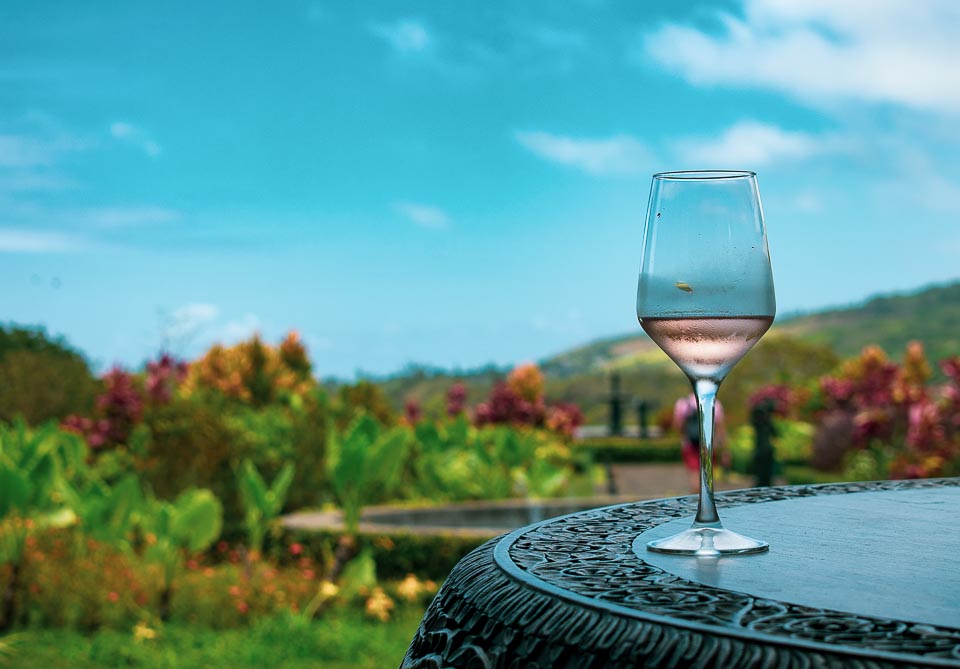 Try out the Scintillating Creole Cuisine
Seafood? Check! Biryani with potato? Check! Delectable Japanese sushi? Yes please! Dholl Puri, an iconic food that crossed the seven seas with its people? Of course!
Mauritius resembles an inquisitive experimenter's lab when it comes to cuisine. There is no dearth of resources. There are equally participative takers for the end result! So served is a fillet of grouper topped with zucchini curved as a fish scale! What a delight to have such great food served and savoured!
Creole cuisine: Cuisine of Mauritius
As an Indian, I can not help but notice amazing influence of Indian cuisine on Mauritian kitchen. The samosa is stuffed with seafood but it is samosa at the end. Curry, Daal are used in abundance. Coconut is served on top to garnish, just like we do here at the sun continent. Rice and Fish curry is a basic meal in Mauritius. And it is a delight to share the table with a local, and finding those missing links of our shared gourmet culture.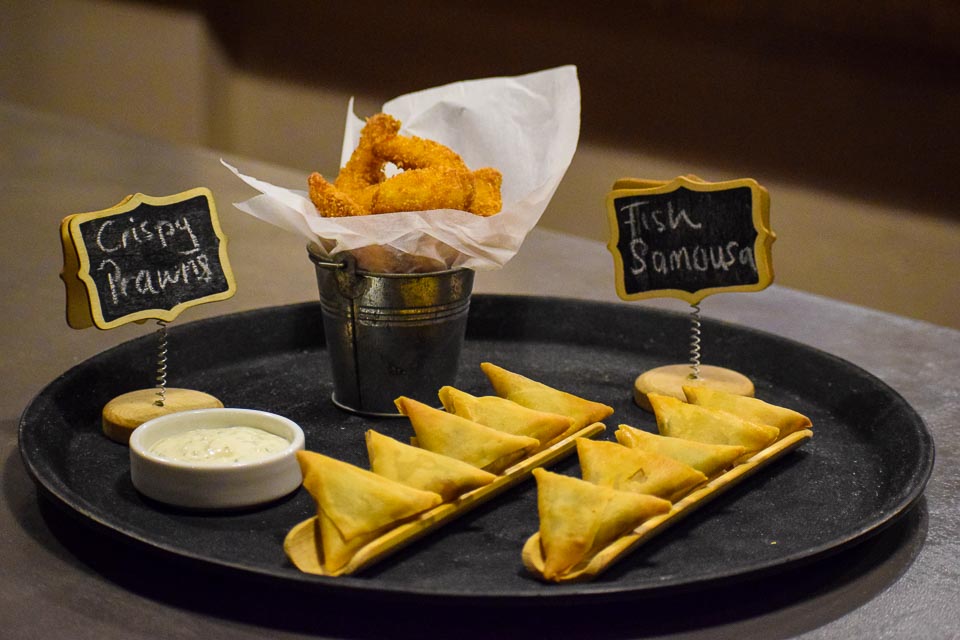 The Dholl Puri (dal puri as we call it here) that you get to eat in Mauritius is a true delight, and surprise! The bread never felt more supple. the filling of chick peas never taste more savory! You can choose what filling goes in it but the basic one goes first, just so that you know how history found a way through maritime affairs! It is amazing! It is an experience of its own!
Best places to eat Dholl Puri in Mauritius: Dewa and Sons. From ferrying on the back of a bicycle inside an aluminium box, to becoming a household name, Dewa and Sons has become a brand and how! There would a long queue jostling for that brilliant sauce of Chilli and coriander.
Do not miss a luncheon on a traditional banana leaf, a thali (very much like South India, yes again that Indian connect) and served with piping hot rice and octopus fry, followed by tomato based fish curry. Butter beans are added sometimes. Gateaux Piments (local chilli cakes) is served too.
Truth be told, I was taken aback when I discovered a humble biryani stall at one corner of the Port Louis! Star Deg as it was named, the seller was equally enthusiast in sharing how this came to be in this island. I noticed, a potato found a place in the Biryani of Mauritius.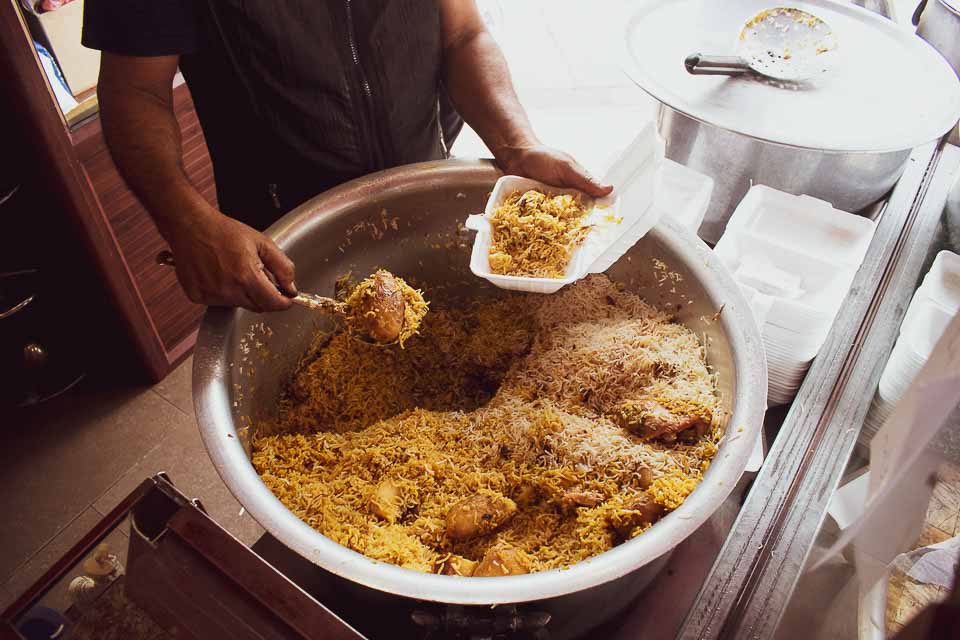 Also read: The Best Kolkata Mutton Biryani with Potato!
Sample itinerary for 7 days in Mauritius
I often get asked, how many days are good enough to plan a vacation in Mauritius. My answer is unequivocally, 10 to 14 days. However, it is not a bad idea to spend at least 7 days on the island!
Following is a sample 7 days Itinerary for Mauritius that takes you through all the 4 corners of the island. You can tweak the itinerary a bit, add in more days for leisure or make room for more activities depending on your interest. This particular Mauritius itinerary for a week is heavy on cultural experience.
Day 1: Reach Mauritius International Airport (MRU) and head towards your hotel. Ideally close to the Turtle Bay. Reserve a dinner table at the iconic French restaurant Chateau Mon Desir at the Maritim resort.
Day 2: Reserve this day for lounging at the beach. Explore the sprawling resort you are staying at. Soak in some sunshine. At sunset, groove to the tunes of Sega dance. Live up the night life in the Grand Baie area at night.
Day 3: Port Louis, the capital of Mauritius demands your undivided attention for a day at least if not more. Its fascinating central market, somber UNESCO heritage site of Aprabashi Ghat, sumptuous biryani and Dholl Puri stalls will enthrall you. As you head from one neighborhood to the other, you will be stunned by the nuanced cultural mix of different ethnic communities, the Chinese, the Bohra Muslims, the Hindus.
For lunch head towards the waterfront area. It is also a sprawling shopping complex to pick up a souvenir from Mauritius. My favourite is the dodo bird. By going extinct, it is a constant reminder to mankind's sin and demands celebration.
Head back to your hotel. Make a pit stop at one of the sugar cane plantation if you have time.
Day 4: Did you know the rolling meadows of Mauritius house the country's iconic tea gardens? If there were Britishers, there would have to be a culture of evening tea. Nay?
Born was the organization named Bois Cheri. For 15 Euro per person, you can head to the tea plantation, the mill, the museum (where a Kolkata connection awaits and a steam engine), and the chalet allowing magnificent views of the South coast of the island.
Since you are close to the south, reserve a fine dining experience at the Chateau Bel Ombre. By far, dining at the Chateau Bel ombre is the finest and the most exclusive travel experience of my life. It definitely deserves a detailed blog post.
Day 5 : Living close to the waters, and you will not take a dive in the mystic belly of Indian ocean? Reserve a cruise with the catamarans for this day. If you are feeling adventurous, do not forget to opt for scuba diving. End of the day, witness a florid sunset while sipping on rum, a local produce of Mauritius.
Day 6: Take a guided hiking tour to the UNESCO world heritage Le Morne Brabant, home to the runaway slave who jumped at the sea bed on predicting army advance from mainland Mauritius. The peak is at 700 meters and there is a defined trail. For a beginner hiker, some parts of the trail can be a challenge. Alternatively, you can visit Pamplemousse Botanical Garden for prized natural siting followed by Seven Coloured Earths at Chamarel.
Day 7: Day to bid adieu to the paradise called Mauritius. Sign up for a spa session at the resort for today. Explore the property. The resorts in Mauritius are a world of its own! Visit a local fishing village. Pay respect to the Gods at Ganga Talao. And fly back home as the sun sets!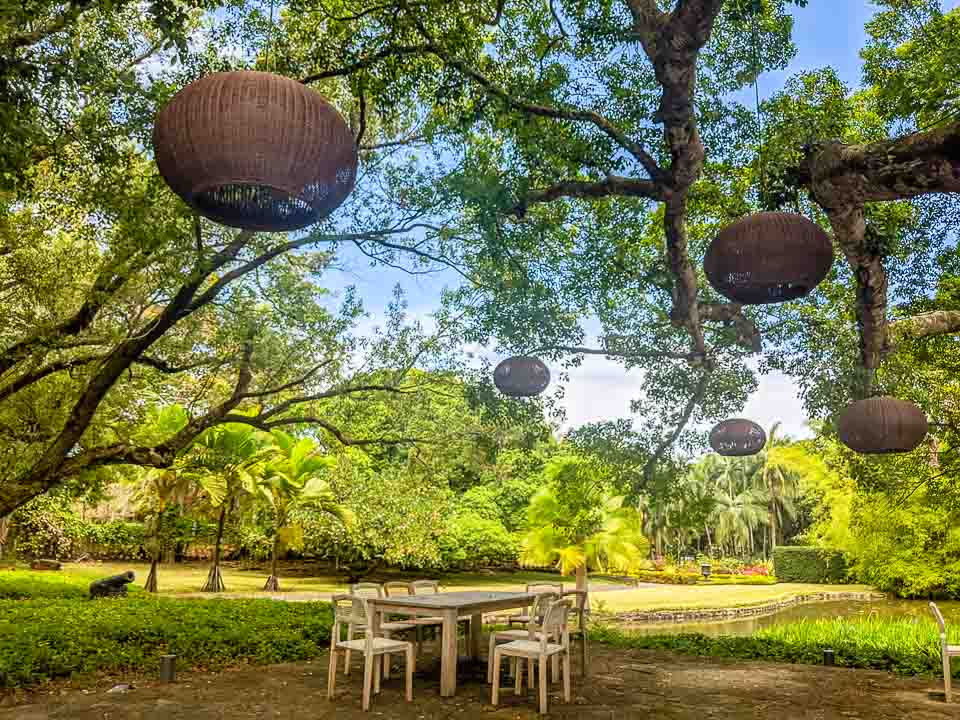 Also read: 2 weeks in Myanmar: the lesser known jewel of South East Asia!
FAQs about Traveling in Mauritius
Is it safe to travel to Mauritius?
I traveled with a group since it was a press trip however I extended my stay for a while and explored the island by my own. I never felt threatened.
At night, streets are not always lit. I think this is an issue (or is it?) in Africa as a whole. Is it a cultural thing? I do not know!
Practice regular travel safety tips like not befriending random person, do not drink with newly made friends, welcome every move with controlled suspicion and you are good to go. Violent crimes and crime against women are not completely unheard of in Mauritius yet they are considerably low in proportion.
Is there Mosquito in Mauritius?
There are plenty of mosquito in Mauritius. You meet them during hikes. You meet them at the beach. You meet them while eating ice cream at the water front. Be prepared (for snakes too if you are venturing into the wild interiors).
Can you drink tap water in Mauritius?
I never did. But internet says it is doable. I repeat, I did not drink tap water in Mauritius.
Best sim card system in Mauritius for first time travelers?
I used Orange and it had amazing network coverage, with great 4G connection everywhere on the island. You get to see an Orange outlet at the airport itself.
Is it safe to swim in Mauritius?
Remember the lagoon I spoke about? It is completely safe to swim within it. You can go snorkeling with kits as well. Beyond the reef, lies mighty Indian Ocean with endless deep at her heart. Stay away from her.
There are currents and high tides and low tides even at the lagoon.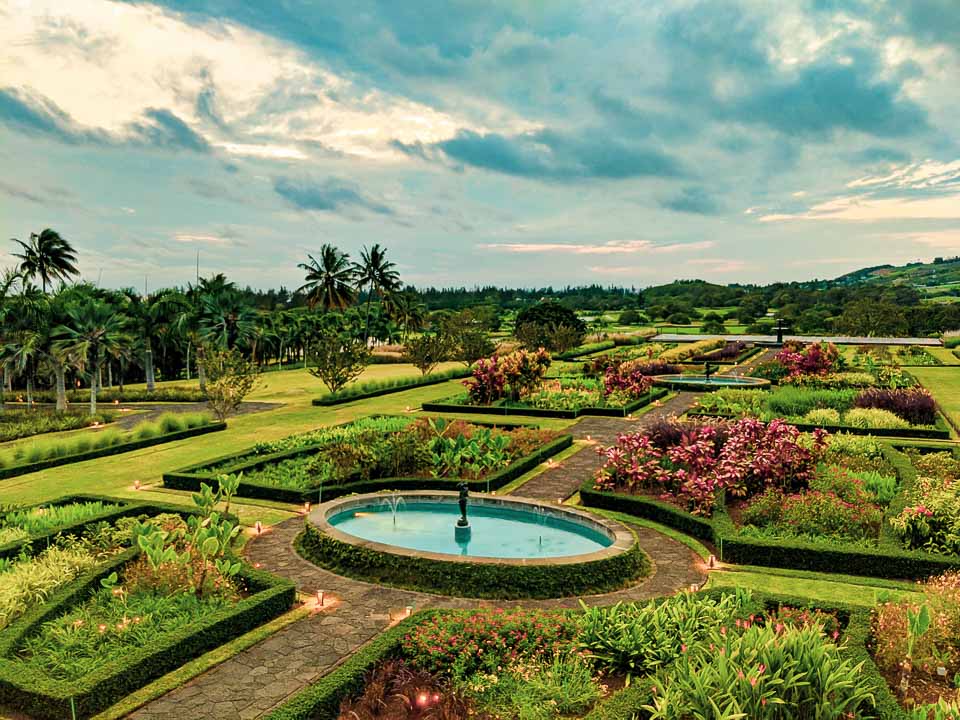 Responsible Travel Tips for Mauritius
Water everywhere, not a drop to drink!
Water scarcity is a common issue plaguing all the islands of Mauritius. Rainwater is harvested and stored for year round use. Desalination of seawater is another option.
Be cognizant of the fact while using water in Mauritius.
Explore Rodrigues beyond Mauritius
Go off the beaten path leaving behind the much trodden tourist trails. Say, venture out for Rodrigues island. The neighboring island is virtually off from the major tourist maps and painfully beautiful nonetheless.
Support local Artists/Business in Mauritius
Say you are staying in the island for a week or so. Book a stay with one of the boutique BnBs for a duration. And live it up in a resort for the rest of the day. You would be enchanted with local hospitality of Mauritius, that is a promise.
Support local brands like Mauricette who make amazing tee shirts. I loved all of their tees with a Dodo print on it!
S Naigon is an intriguing artist who sits by the entrance at Waterfront in Port Louis. His art work ranges from sketches to branches to cane. His specialty is sculpting rusty tree branches with the help of fingers.
My heart longs for more of Mauritius
I was pleasantly surprised in Mauritius. A tiny island nation had plethora on offer, apart from the fact it housed our brethren from Indian ancestry. Bit by bit, we shared meals, dreams, laughter and so much more. Mauritius etched a permanent place in my heart. Here are a few activities which I loved. If you love soaking in the cultural glory of a destination, do not ignore these tips:
Dining at chateau Bel Mmbre
Staying at Kazalala BnB (would choose this over luxury stays any-day, loved it so much)
A trip to the central market at Port Louis
Visit to the Unesco Heritage site Aprabashi Ghat. It is a mellow sombre experience and a must for any Indian visiting Mauritius. The scenic drives through sugarcane plantations will never be the same again.
Pin it for later!
This post may contain affiliate links. Please read the disclosure post. If you have liked the article, you may support it by buying using these links without any extra cost to you.
Let's stay connected on Facebook, Instagram, Twitter! You may also consider joining my mailing list. I send travel and photography related emails only once a month!