Two week long itinerary to explore the Malay peninsula with details guides to each destinations covering KL, Penang, Ipoh, Langkawi and Malacca. Alternate Travel itinerary to Malaysia covering the ancient Borneo forest.
Read all travel articles related to Malaysia!
Malaysia is a lot more than a scintillating metropolis named Kuala Lumpur, centered around the iconic Petronas Twin towers rising up to the sky as hundreds of flyovers mobilize an overwhelming population to work place. There are dense rainforests bordering the saline waters of South China Sea, safeguarding the endemic Asian great apes (the Orangutan and the Proboscis).
Mega-diverse is a way of life in Malay cities, harboring people from multiple races and ethnicity in the land, cooking up a sumptuous culinary fair. Rolling hills grows aromatic tea and rare spices. There are unseen layers of culture and profound natural beauty in Malaysia, that we could never have enough of!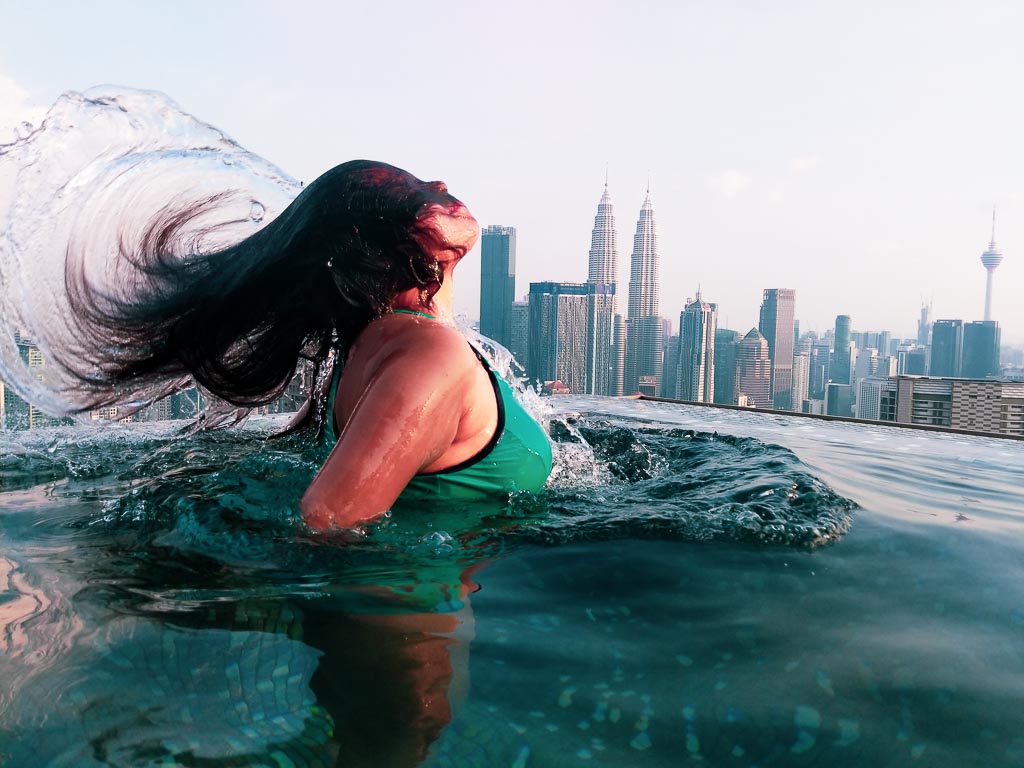 As the advert from our teenage years proclaimed, "Malaysia, truly Asia!"
One week in Malaysia is ample time to touch base her poignant destinations, like the capital city Kuala Lumpur, UNESCO heritage Old Town of Penang and her sumptuous offer on seafood served at numerous street-side vendors, frequenting the olden streets filled with graffiti, and serene waters of Langkawi. With another extra week in hand, you may explore the Malay peninsula in depth in a slower pace and add in few more historical highlights like Malacca and Ipoh Town.
Please keep in mind, these places are located at the heart of Malay peninsular and are pretty close-by. Of course you may choose to head towards Sabah on the other part of the island nation, where rare proboscis monkeys poke their long nose at human affairs, specially for those venturing into the thousand years old rain-forests.
Following is a rough 2 weeks itinerary to discover Malaysia's enchanting beaches and intriguing cosmopolitan culture. This is customized to fit in a week's travel time however you can easily extend it for a while or omit one destination for a longer stay and slow travel.
If you have a whole week and two days of weekends off, that is from one Saturday to another week's Sunday, this Malaysia itinerary can be tweaked a bit and accommodated. If you are looking for a relaxing holiday by the beach, just visit Penang and Langkawi. However, for an adventurer and a thrill seeker, I would suggest including the mighty volcano of Kota Kinabalu and ancient tropical rain-forest bordering Borneo. I would include a few alternate itineraries to Malaysia at the end of this blog post.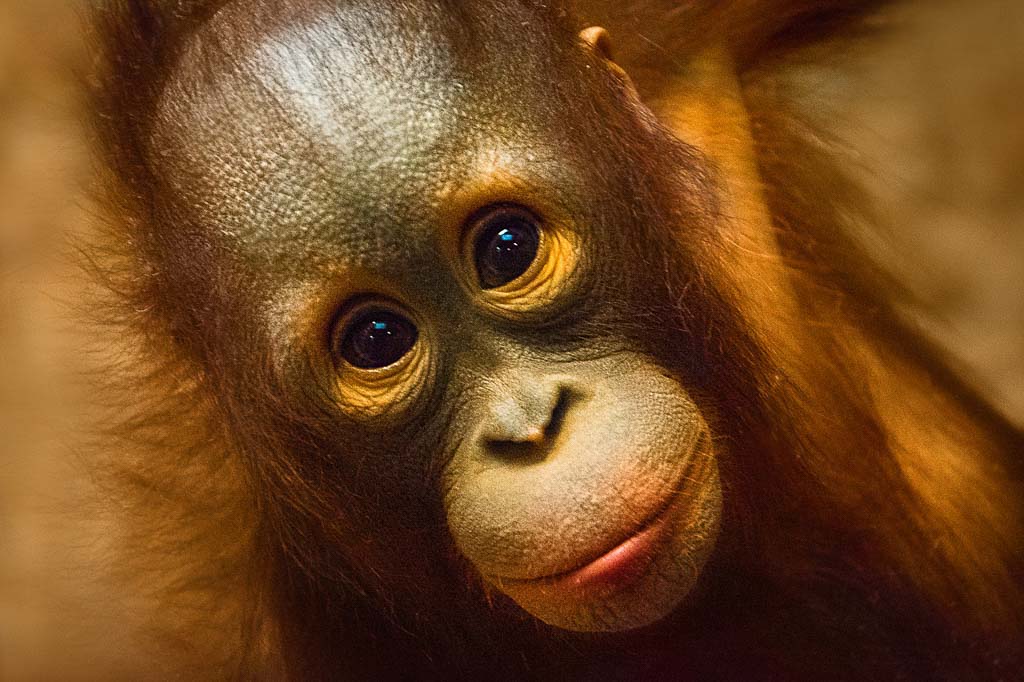 2 weeks in Malaysia: an Outline for the First-timer
This Malaysia itinerary is suited for those traveling on a mid budget and willing to go for DIY travel experiences.
Day 1 in Kuala Lumpur: National Museum, Central Market, National Mosque, Jalan Petaling- China Town
Day 2 in Kuala Lumpur: Explore KLCC, The Petronas Twin Towers
Day 3 at Ipoh: Tin miners history, Coffee, street art
Day 4: Trip to the Cameron Highlands: Rolling hills with tea gardens, pristine nature
Day 5 in the old Town of Penang (Georgetown): UNESCO world Heritage city, murals
Day 6 at Penang: Penang hills, More gastronomic delights
Day 7 in Langkawi island: The beach retreat and a duty free island
Day 8 in Langkawi island: Sky walk, parasailing
Day 9 in Langkawi island: 4 island hopping, relaxing day
Day 10: Head back to KL: Shopping at Buint Bintang
Day 11: Genting island: Casino, theme park
Day 12: Malacca: Road trip, UNESCO heritage site
Day 13: Malacca: River cruise, amazing food
Day 14: Return to Kuala Lumpur and fly back home.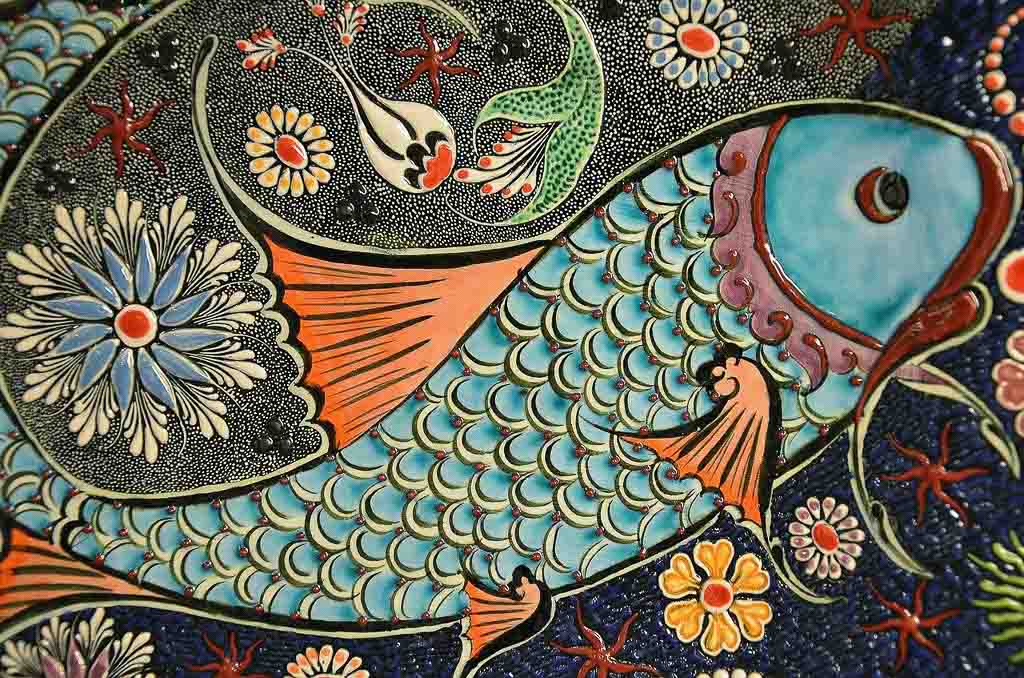 Practical Travel tips for visiting Malaysia
We were on our way back from Myanmar to Bangalore as the aircraft covered over Kuala Lumpur for a few hours transit. We fell in love with the city from the window seat!
KL is profound, even bigger is her buildings, depicting riches and development of Malaysia. We looked up a little more while waiting at the lounge and decided Malaysia has to be our next stop in South East Asia travel chronicles! My research yield myriad results about the island nation, which greatly influenced our travel plan.
Colonial History: Very much like India, Malaysia has experienced surges of colonist powers since the day of inception. Indian and Chinese traders flocked in, followed by the Arabs. With the turn of century, Portuguese and British joined in. What emerged post the world war two was a cosmopolitan society made of the Malays, the ethnic Chinese, Indian descent and many more races. The beauty of this diverse population reflects well in each dish served in Malaysia!
Tropical country that Malaysia is, she boasts of world' oldest rain-forest, home to the great apes native to Asia, the Orangutans! The Malay peninsula where KL and other prominent beach destinations are located, will not show you this wild side of Malaysia. You need to head out to Sabah, the rather off the beaten route in Malaysia. The tropics make their presence feel everywhere. 50 shades of greens plague your eyes from the meadows, the South China sea, the forest, the myriad colored birds. When it comes to natural treasure, Malaysia is one of the top destinations in South East Asia.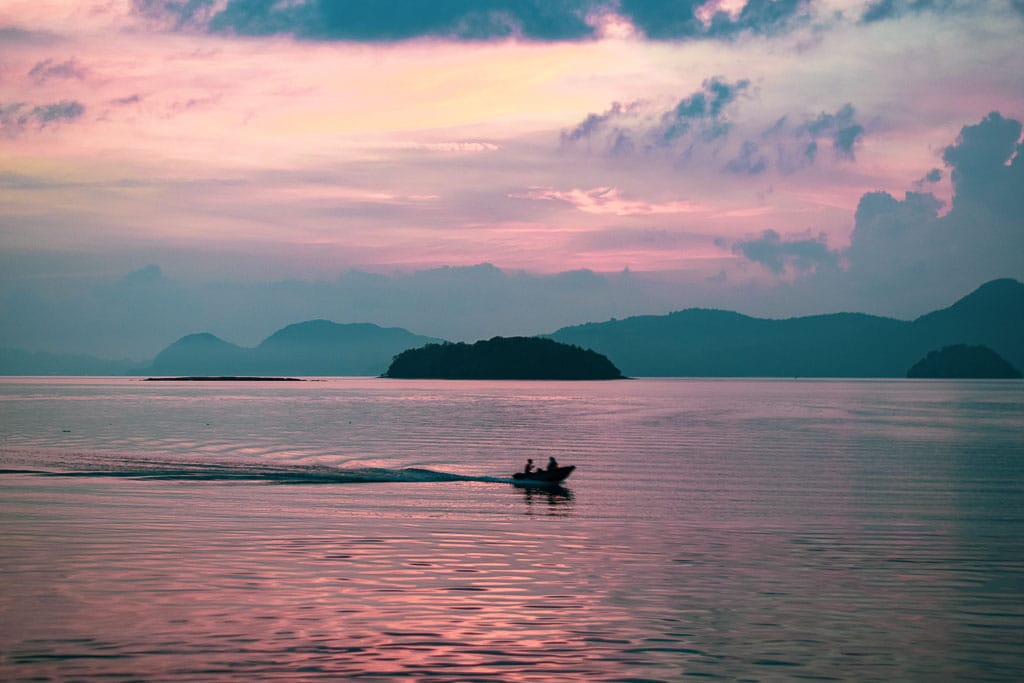 Thailand or Malaysia, where to go and why: I know this question will arise. It came to my mind, since I am punch drunk in love with the Thai beaches and the historic China Town of Bangkok. Yet, Malaysia waves her magical wand and I remain smitten by Kuala Lumpur's charming skyscrapers and Pantai Cenang's profound sunsets. Malaysia has her fair share of cultural and natural wonders and it is only just we give her due credit for that, despite Thailand being close-by and a major crowd puller for tourists, especially backpackers.
Travel in Malaysia: In my experience, Malaysia felt more like an ideal family destination. People with kids were everywhere at the airport. And the newlyweds. Kuala Lumpur rouses reverence. One look at the metropolis and you know it means business. The long stretches highways are suited for an avid bikers. Wildlife enthusiasts with a keen sense of sustainability can never speak enough of Malaysian Borneo and the wonderful forest. Palm oil exploits is one of the major controversy of the land. If you remember the jeering video of an adult orangutan running around saving his tree branches from a demolishing machine, you know what I mean.
Islamic culture: A secular country by constitution, Malaysia is a country dominated by Muslim population. Beautiful mosque adorn the streets. Women walk the street in Hijab. Halal foods are available everywhere. A walk in the street and you know Islamic influence abound yet it is not enforced on the tourists or expat community. Malaysia was a beautiful inclusive blend of all communities. Modesty in clothing is encouraged. It is safe for solo women travelers, except for late nights.
Did you know? Malaysia has been ranked at the top as a Muslim friendly country with easy access to Halal food, prayer rooms and safety measures. Increased number of tourists from UAE, Saudi, Turkey and Egypt have visited Malaysia in recent years.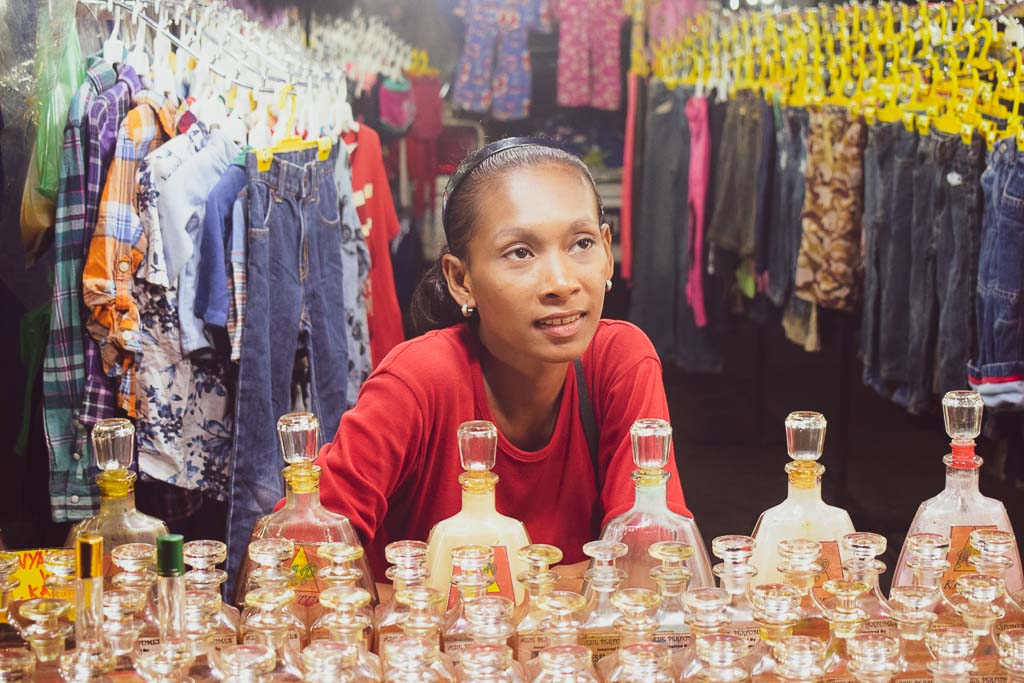 Amazing Culinary delights of Malaysia: With intense influence from neighboring nations and an impressive blended society, Malaysian cuisine easily catches a gourmet's eye balls. The spicy noodle soup Laksa, national dish Nasi Lemak, Rendang in beef and chicken and various types of Rotis will fill your stomach for a long time. If you are an Indian with a preference for kebabs, do not let go this opportunity to try out Pakistani cuisine! A number of Pakistani street food vendors and restaurants occupy downtown Kuala Lumpur (Pak Punjab, Biryani Asif, Ras Balouch ) and the kebab they serve evokes nostalgia. If only politics would have some goodwill, we would definitely have visited Pakistan next. But as luck would have had us, we would have to savor amazing Pakistani cuisine in Kuala Lumpur. We loved it so much that let go one night's outing at the Petronas Twin Towers! No regrets!
Coffee/Tea in Malaysia: The white Coffee of Ipoh and Teh tarek from the streets of Kuala Lumpur are unique drinks. Very much like Indian chai, Teh Tarek fuels the soul of Malaysia!
Language: English is the official language of Malaysia and spoken and understood widely. If you can speak Malay, you have already won their hearts!
Usual greetings in Malay Language:

Good Morning: Selamat pagi (sounds like "pag-ee")

Good Afternoon: Selamat tengah hari (sounds like "teen-gah har-ee")

Good Afternoon/Evening: Selamat Petang (sounds like "puh-tong")

Good Night: Selamat Malam (sounds like "mah-lahm")

Goodnight: selamat tidur (sounds like "tee-dur")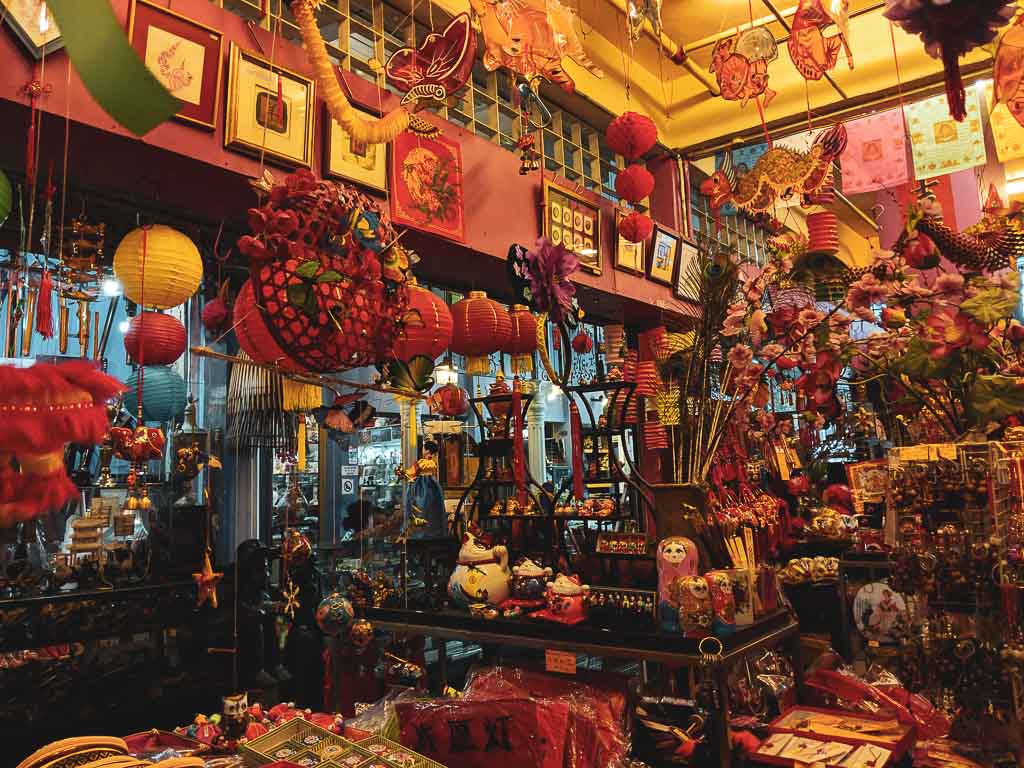 Currency in Malaysia: MYR (Malaysian Ringgit). I USD= 4.39 MYR (1 MYR= 17.5 INR) as of April, 2020. We did find a few exchange places in Malaysia who were willing to exchange Indian Rupee.
Flying to domestic destinations is cheap and a preferred route in Malaysia. We could even fly with liquor bottles (unlike in India). Air Asia is a Malaysian company and operates multiple domestic flights all day out. You may also take the train or bus route, which are significantly cheaper and greener options.
Roads: Malaysia boasts of beautiful highways connecting many parts of the island nation with downtown KL. No wonder why frequent road trips from Kula Lumpur has given way for a thriving weekend gateway culture in Malaysia.
Power sockets: Type G power plug is used most frequently in Malaysia, with standard voltage is 240 V and the standard frequency is 50 Hz. We have similar sockets in India.
Holidays in Malaysian schools coincide with Ramadan, Chinese New Year, Hari Merdeka (National Day celebrated on 31st August, the independence day) etc are some of the prominent local holidays in Malaysia when locals enjoy a quick travel round the corner. Plan your travel accordingly to avoid the extra rush.
Tipping is not mandatory but encouraged. 10% is a good estimate unless service charge is listed in the bill.
A few important travel apps to download on your smartphone that will help you travel in Malaysia:

Oyo for room booking for cheap
Grab taxi (In Langwavi, we rented scooter from a local shop) Redbus for bus booking.
Waze, and Maps.me for navigation.
Foodpanda. Plate Culture, Uber eats for food.
Klook for day trips and flights
Malaysia Kuala Lumpur Subway (Android) / Kuala Lumpur Metro (iOS)
Also read: 2 weeks in Myanmar, a complete travel guide!

Scoring a Visa for Malaysia with an Indian passport
When we traveled to Malaysia, we were to obtain an Evisa also known as eNTRI. Government had waived of visa fee for Indians however we had to pay for processing fee, service charge etc. It came to be INR 1500 per person, valid for 2 weeks and required stay details, return tickets.

Best time to visit Malaysia
Being a tropical country, Malaysia is humid and sweaty oftentimes. Afternoons are best spent in the infinity pool overlooking gorgeous twin towers or azure waters. It is only during early morning or late evenings, we would venture out to explore Malaysia's vest tourist attractions, the street foods, the old world glamour of architecture etc.
The major Northern Hemisphere winter holidays of Christmas, New Year's Day, and Chinese New Year are usually celebrated in the dry months of December and January, when it is most pleasant to visit Malaysia. We traveled in April. It was nice, if not necessarily pleasant. The sun scorches really hot. If you fancy a golden tan, this is your time.
April to October is wet season with consistent rain, especially at the west coast. It is best to avoid traveling in Malaysia in rainy season. Even the Petronas Twin Tower was lit off on a rainy evening when we were there! The driver being a very kind man helped us navigate the road towards the tower but he did not spot it either. "This has never happened in my life that I could not find the Petronas tower!", I remember his embarrassed voice. But it is what it is.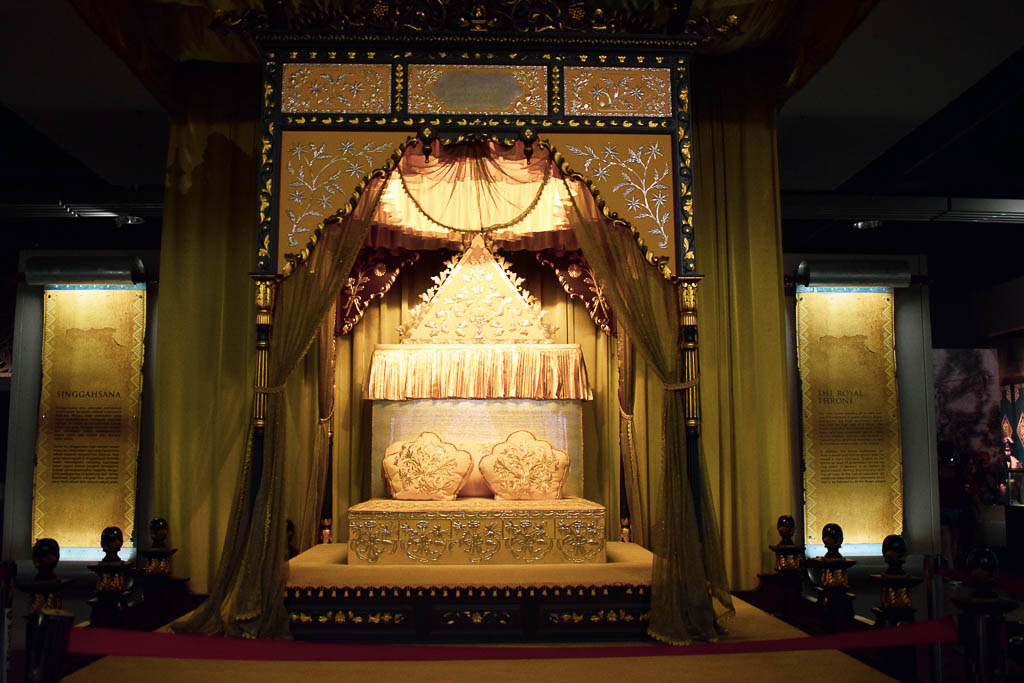 A Budget Estimate for Malaysia
Malaysia can very well fit into a tight budget or you can splurge as you fit. there are two sides of the travel budget coin here. To give you a rough estimate, a decent hotel cost per night in Kuala Lumpur would be anywhere between USD 40 to 80. Private rooms at hostels can be booked for USD 15 per night. Tourist destinations like Langkawi or Penang is slightly higher in price. USD 50 for a beach side hotel would be a real bargain here.
Trying out local food in Malaysia from small street side vendors or night-market is very pocket friendly. Even if you eat 4 meals a day, it would not exceed USD 10 per person. However, if you are heading to a nice restaurant, shell out a bit extra. It is worth it in my opinion.
Public transport is cheap. From a 4 hours bud ride from KL to Penang, expect to shell out anywhere between USD 4 to 7 depending on the types of bus. Internal flights will be within USD 40 if you book prior to your travel dates. You need to pay extra for luggage if you are flying with Airasia.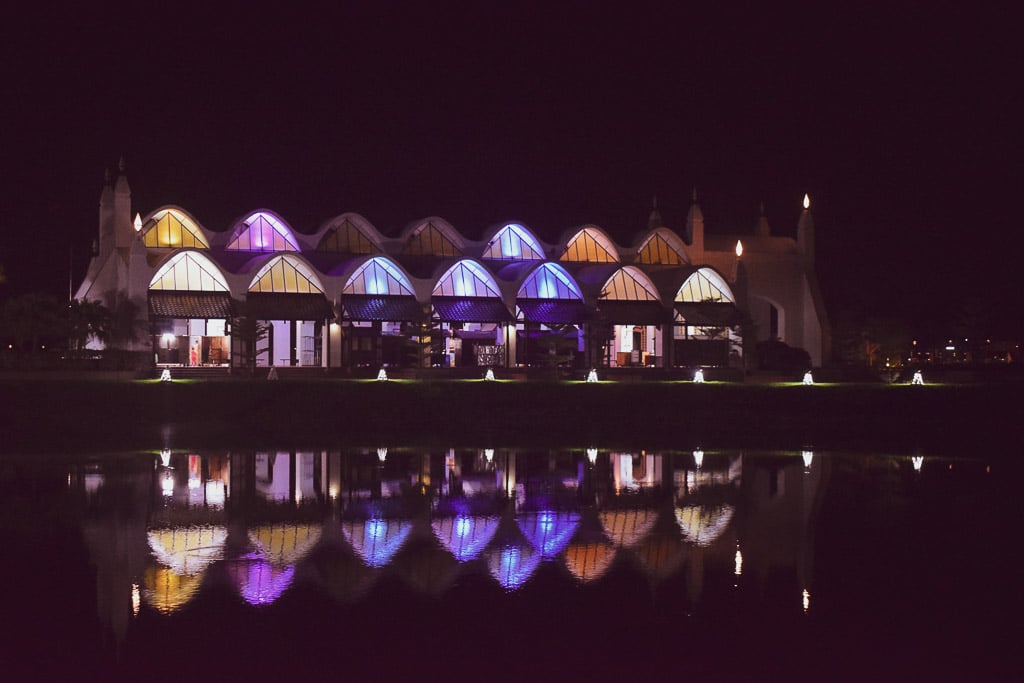 Also read: Top Tourist Attractions in Laos, the hidden gem of South East Asia!
Day by day break up for 2 Weeks Malaysia itinerary
We flew from Bengaluru International airport with Malindo airlines. Despite being a budget airlines, Malindo had decent leg-space in their economy, offered good food and was on time. It took us 4 hours to reach Kuala Lumpur from Bengaluru.
With an eNTRI paper on hand, immigration at Kuala Lumpur International airport did not take long. Within 30 minutes, we were off the queue, picked up luggage and reached exit point.
Airport transfer from Kuala Lumpur
Kuala Lumpur is probably the largest city I have experienced in South east Asia, and is a lot more planned and organised compared to a Bangkok or a HCMC. The rapid train, also known as Monorail or the KL metro, runs frequently and connects every corner of the city.
The Airport train at Level 1 links to KL Sentral for as low as RM 55 (one way). If you are traveling solo this is your best bait to get to the downtown Kuala Lumpur. From KL Sentral, you get an array of options to head to your choice of destination.
For a no fuss transit, you may also call a Grab taxi. We were 4 people and had luggage alongside and usually would call a sedan while one driver had argued, that we would need a bigger vehicle. We were unaware of this since 4 people easily accommodate in Indian taxis. However, this happened on the last day of the trip, so we did not have a chance to double check if his claim was true. He drove us nonetheless to airport.
Kuala Lumpur
Day 1 in Kuala Lumpur, the capital city of Malaysia
There are hundred things to do in Kuala Lumpur. Once you have done them all, you will discover there are hundred more. A typical metropolis of gigantic size, Kuala Lumpur also has a few amazing gateways close-by.
Hotels in Kuala Lumpur lets you check in only after 2pm. That was a bummer given the sun is particularly strong at the middle of the day. However, we chose to hop onto a grab taxi and visit a few places from our KL bucket list.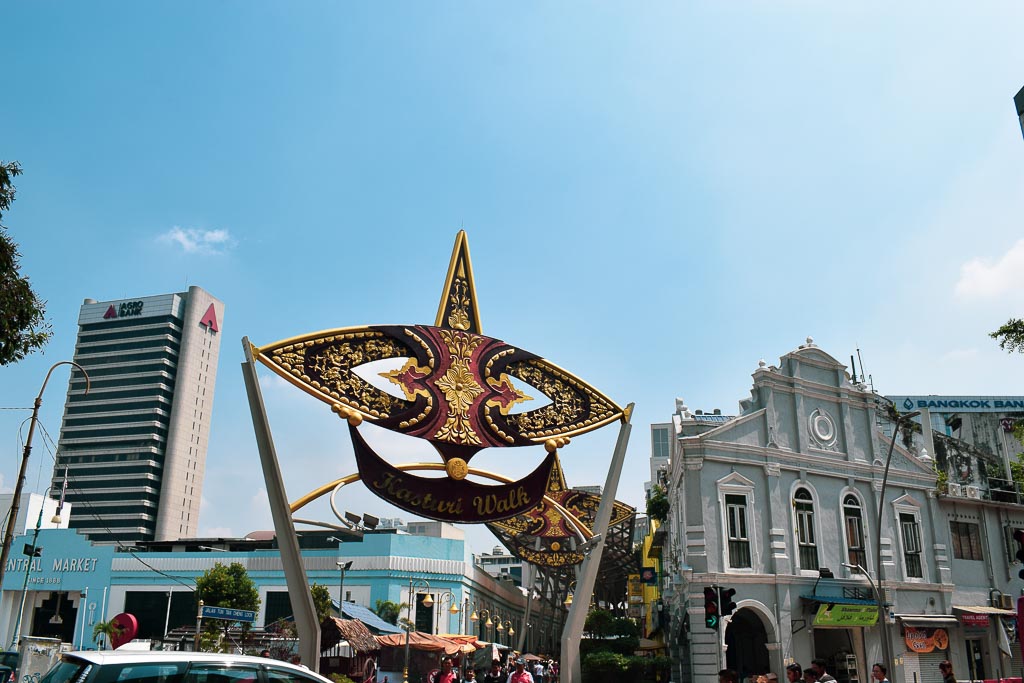 National Museum: The common joke goes, anything that starts with national, you need to visit when in Kuala Lumpur. Well, your Indian girl has lived in Delhi and knows what capital can command! We entered the National museum to sort of find a respite from the heat. It was AC inside. Truth be told, we were windblown. From hmans living in Malaysia since 40000 years ago to Indian maritime activities and remnants of Tamil kings and the idols they worshipped, everything is kept on display with detailed explanation.
National Mosque: Close to the National museum stand National mosque, a beautiful whitewashed building. However, it was a Friday and we were denied entry since Jumma prayers were going on. They allow visitors to enter the national mosque on specific times (when prayers are not held). We did not wait. Close to the national mosque, a number of old heritage buildings stood tall. Sultan Abdul Samad Building is one example of such grand architecture, a lot like Yangon and Kolkata.
Central market: The Central market of Malaysia is KL's answer to Kolkata's New Market. From Buddha statues to colorful patch-worked coats and Turkish lamps and "Oh God what is that smell" Durian; Central Market sells everything! The stalls were inundated with replica of the Petronas twin towers. A number of Bangladeshis were operating there. We did speak in Bangla! The road next to it had a number of eateries. My pick: Restoran Tajudin Nasi Beriani and Sin Kiew Yee Shin Kee Beef Noodles (if you love Hokkien Mee).
Jalan Petaling: China town's of South East Asian urban places retain a rustic charm and character that dodge the swanky eating houses at ease. KL's Jalan Petaling is no different! From copy of the latest electronic watches to cheap shoes, Jalan petaling is a walking street with myriad stuff on sale, mostly dumped by China. The food here is a winner though. My recommendation: Nam Heong Chicken Rice, Jalan Sultan, Hong Kee claypot chicken rice and Restoran Nasi Ayam Kam Kee.
Day 2 in Kuala Lumpur, an ode to the KLCC Petronas Twin Towers
A day for the Petronas Twin Towers, symbol of Kuala Lumpur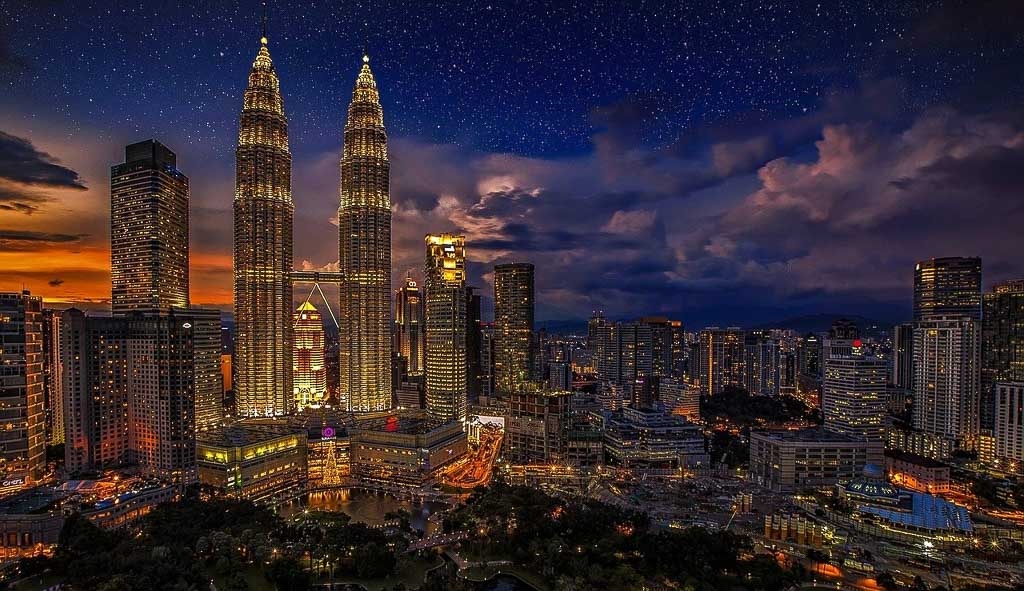 It is almost blasphemous to come to Kuala Lumpur and not visit the KLCC. I had often thought what is the big deal about them, the twin towers, until I landed it KL and got their first glimpse from the top of a flyover.
Did you know? The Qutb minar in Delhi, India, among other things, was one of the architectural inspiration of the Petronas Twin towers?
There are a number of ways you can experience the Petronas Twin Tower, one of world's tallest tower. Now the crown of the world's tallest tower has been replaced by Taipei's 101. The Petronas Twin Tower is the symbol of Kuala Lumpur and justly so.
One thing is the Petronas tower is tall. Then you come closer and you will be marveled by its glass and steel facade set on Islamic Rub el Hizb pattern. It rises until the crown touches azure sky. At night, the Petronas is lit in warm yellow lights. If illumination could have had a face…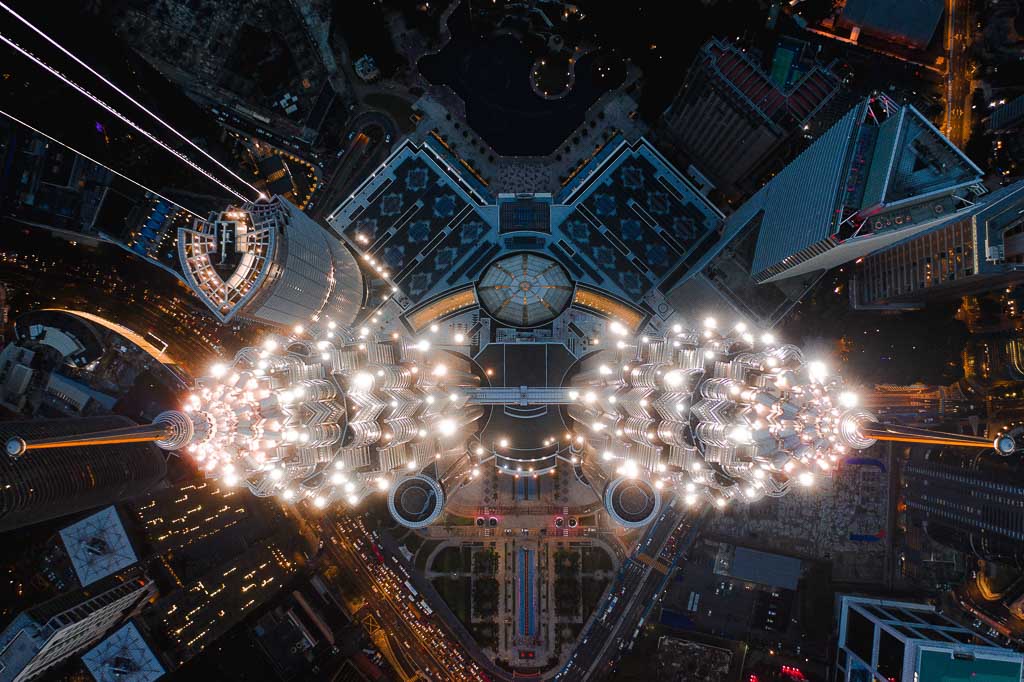 There are 5 ways to experience Petronas:
Take a stroll in the Petronas tower park and look up and see the building from different angles. It is an work of art and truly a new world wonder. You can not get bored from this. this is the cheapest (free actually) way to experience the Petronas twin towers in Kuala Lumpur.
Go to the observation deck and the Skybridge, world's tallest. You go as far as the 86th floor on top and see the city from a bird's eye view. I have already been to the Mahanakom skywalk in Bangkok hence skipped this part. It is closed on Monday and during prayer times on Friday.
You can take a helicopter ride around the twin towers.
The KL tower (Menara Kuala Lumpur) stands close by with a revolving restaurant on top and an observation deck with glass floor. It commands an equally impressive panoramic view over the city with the Twin tower at the background.
The last and the best option is to book a hotel with an infinity pool that looks over the Petronas Twin Towers. During golden hours, it makes up for a beautiful photograph opportnity (okay, read that an Instagrammable shot). There are a number of such hotels. I shall make a separate blog post on the same.
On the second night on your two week long Malaysia travel, assuming after all these activities in the day, you are tired, you can order in sumptuous kebab at your hotel room (which we did) or choose to dine at one of the sexy AF dining places: Marini's on 57 (on the third tower and overlooking glorious light show on the Twin Tower), Thirty8 Restaurant & Lounge (similar impressive view) or Melur and Thyme (no view of thw Twin Tower but a great restaurant).
Ipoh
Day 3 at Ipoh for Culture, food and old world colonial charm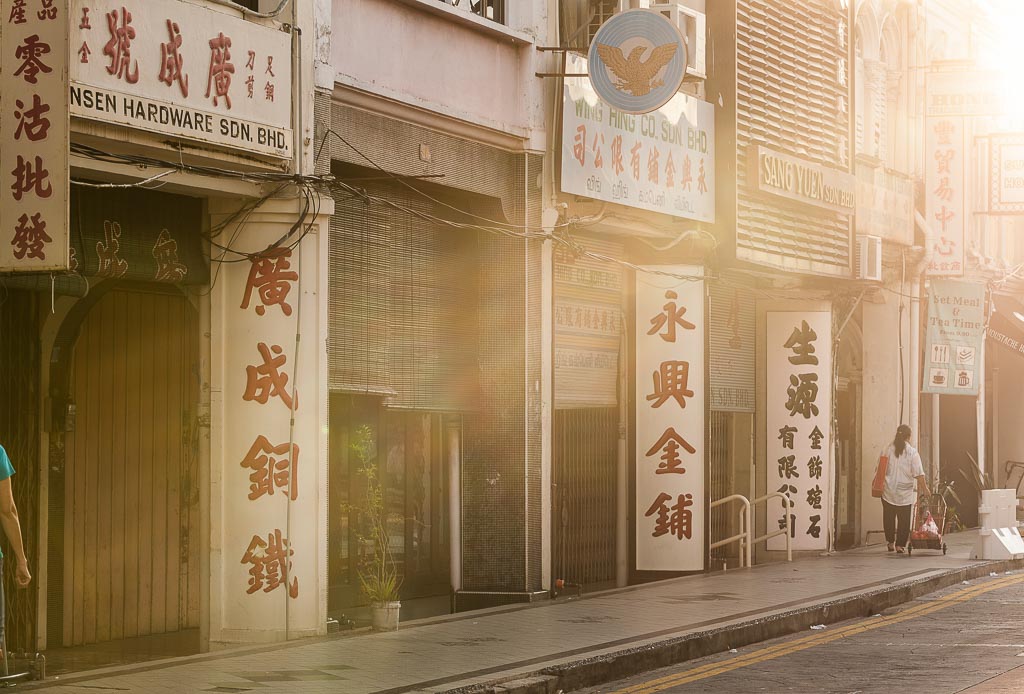 A rather off the beaten track on the tourist map in Malaysia, Ipoh as a destination calls for a sombre mood. She is old as a lone grandma, has her treasure chest full of olden days' historic events and eager to narrate them with a hot cup of white coffee.
It is only 3.5 hours bus ride from Kuala Lumpur to Ipoh. Bus charges are within MYR 25. Ipoh has a domestic terminal with one flight servicing directly with Singapore. Ipoh is famous for the culture, food, coffee and somewhere midway between KL and Penang.
Ipoh's place would not exactly match well if you want to hurry through. It is not the typical touristy town with a bucket list of tourist activities. Ipoh, on the other hand, is a sleepy old town that carried grand colonial mansions at her heart, old dingy narrow lanes set amidst older neighborhoods and a quintessential urban romance.
In just one day, you can plan following activities in Ipoh:
The Chinese Buddhist Temples set amidst the tall limestone karsts are amazing. Perak Tang is one of the primary examples. You have to venture a series of steps leading your way to the main altar but the view once you have climbed those 450 steps has to be amazing.
Explore the old town of Ipoh with a heritage walk and keep an eye for the grandiose of following mansions: the Railway Station, Birch Clock Tower, Ipoh Town Hall and the Old Post Office.
Explore the Concubine street built by the Chinese tycoon where his wife and the harem lived, now dotted with really cute and instagrammable cafes and bright paper lanterns.
Street arts and mural and installations at Ipoh's Mural lane would be a good start before you go on to explore Penang. The stairwell inside Wisma Chye Hin is adorned with beautiful street art and graffiti.
Drink the iconic white coffee of Ipoh in between taking the mile long heritage walk. Kedai Kopi Sin Yoon Loong is Ipoh's first Kopitiam. Nam Heong, however, is another competitor in line for the honor. Palm oil margarine is used to brew this local variant of Coffee and no, the color is not white, despite the name being White Coffee.
Usher into the enchanting cuisine of Ipoh, a town referred to as Malaysia's lesser known food capital by the lonely Planet. The Cantonese style bean sprout Chicken with white flat noodles, Gai se hor fun – a chicken and prawn noodle soup, supple Ipoh dim sums, savory laksa and biscuits (local pastry) are ubiquitous regional favorites. A few local eateries in Ipoh we would recommend: Cowan Street Ayam Tauge & Koitiau Restaurant, Lou Wong, Funny Mountain Soya Beancurd.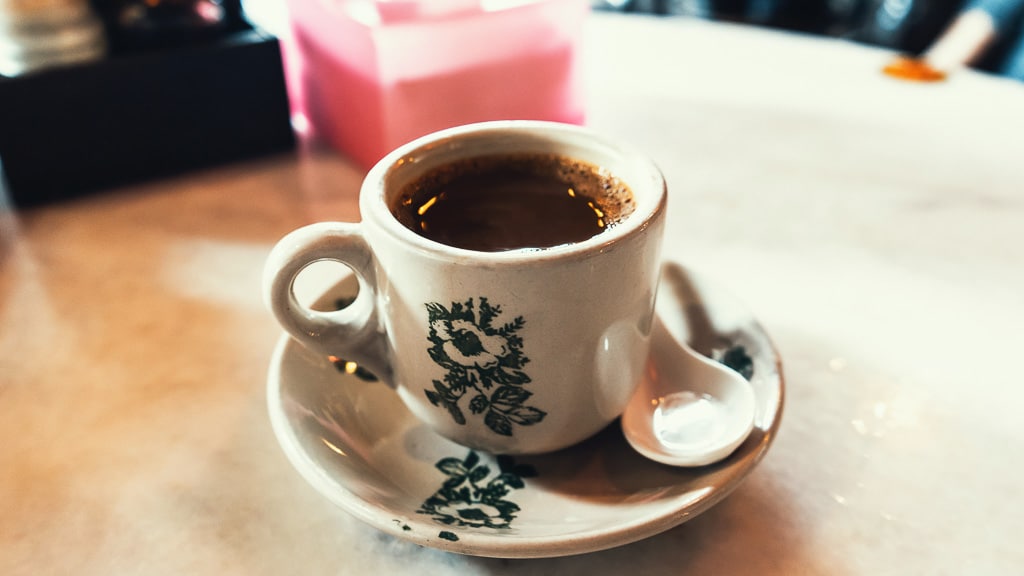 Ipoh sits pretty by the banks of Kinta river. the river bank is where you need to take leisurely strolls and trust the walking street to serve you with delectable local cuisine. Oyster omelette is one such must eat thing in Ipoh. There are vibrant night markets and Sunday flee markets happening at Ipoh too, to keep the tourists busy.
Cameron Highlands
Day 4 to Malaysia's Tea country
Ipoh stands painfully close to the rolling hills of Cameron Highand, Malaysia's tea growing hinterlands. Perched atop the highlands, at Cameron Highlands you easily find respite from equatorial heatwaves.
From Ipoh to Cameron Island, it is a journey of 2 hours. Buses ply frequently from Amanjaya Terminal to Brinchang. Return bus is from Tanah Rata bus terminal. However, if you are intending for only a day trip (which this itinerary suggests) you are better off by renting a car.
There are plenty of attractions at the Cameron highlands. The area is wide, almost as big as Singapore and impossible to cover by foot. Taxis are expensive. If time allows, you can stay here for as long as 4 days or longer. You will love the Cameron highlands as long as you have right expectations from it. I had been to Darjeeling where tea is grown at the lap of Himalayas and ever since I have this bad habit of comparing every place with Darjeeling. However, Cameron island has better tourist infrastructure, so that is a browney point!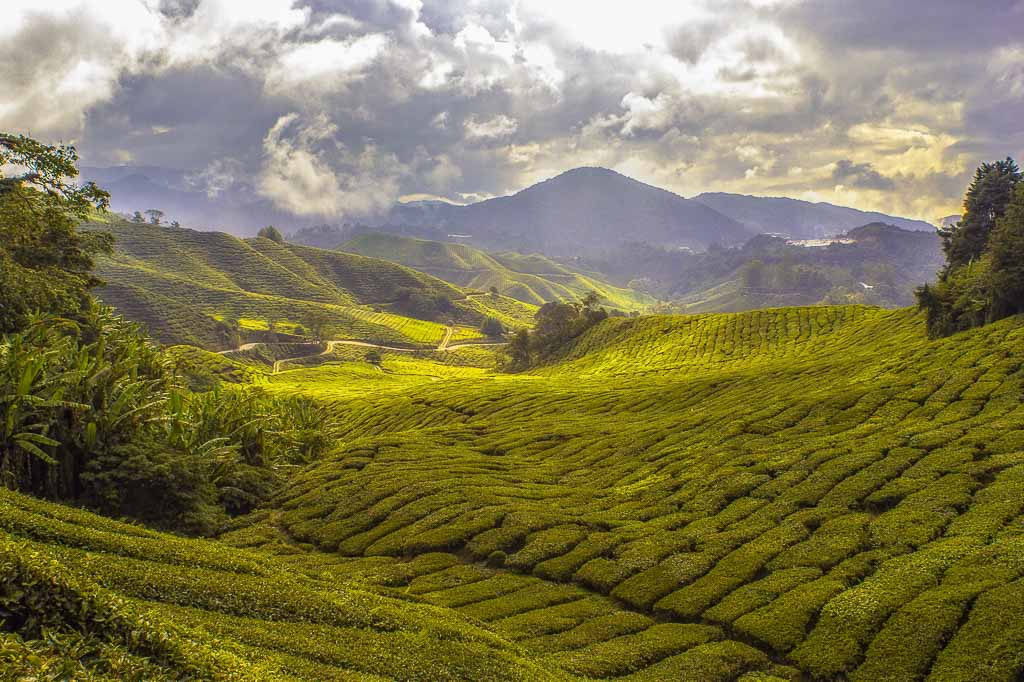 Also read: 20 beautiful pictures from Sikkim that will inspire you to travel!
Day trip to Cameron island is possible from KL but entails an arduous four hours journey one day, so skip that.
Things to do at the Cameron Highlands:
There are tea plantation and there is a history. Learn all about it.
There are 14 or more defined trails in the lush jungle adjacent. Walk amid the dense foliage, explore ancient ferns and moss entangled with spider waves.
Spot that elusive Rafflesia or corpse flower, world (in)famous for its rotting flesh stink on your secret trail to find Robinson waterfalls.
Explore the strawberry farms. Then there are cactus valley. Bee farms. Touristy stuff.
Rent a bicycle and explore the heart of the town at Tanah Rata
If you start early enough from Ipoh, you can make it at the sprawling tea gardens at the crack of the dawn. For a photo enthusiast, this is a rare chance to witness stunning golden hour unfolding at the highlands adorned with tea plantation. If you can, I would say go for it!
In case you are visiting Cameron Highlands in the wet season of Malaysia, that is from April end to October, be informed that torrential rains may cause hindrances in many of the trails at the Cameron Highlands.
Penang
Trust a 4 hours long bus journey to take you from Cameron island to Penang. Alternatively, you may visit Ipoh by bus and catch the ETS electric train and reach Butterworth Bus Terminal (Penang Sentral).
Day 5 and 6 at Penang, the UNESCO World Heritage Site
If the Petronas Twin Towers are symbol of Kuala Lumpur, Ernest Zacharevic's evocative wall graffiti in Penang is what makes Malaysia irresistible to the rest of the world. I could easily spend a fortnight in Penang, with a camera in my hand and exploring the ancient alleys of this mysterious city!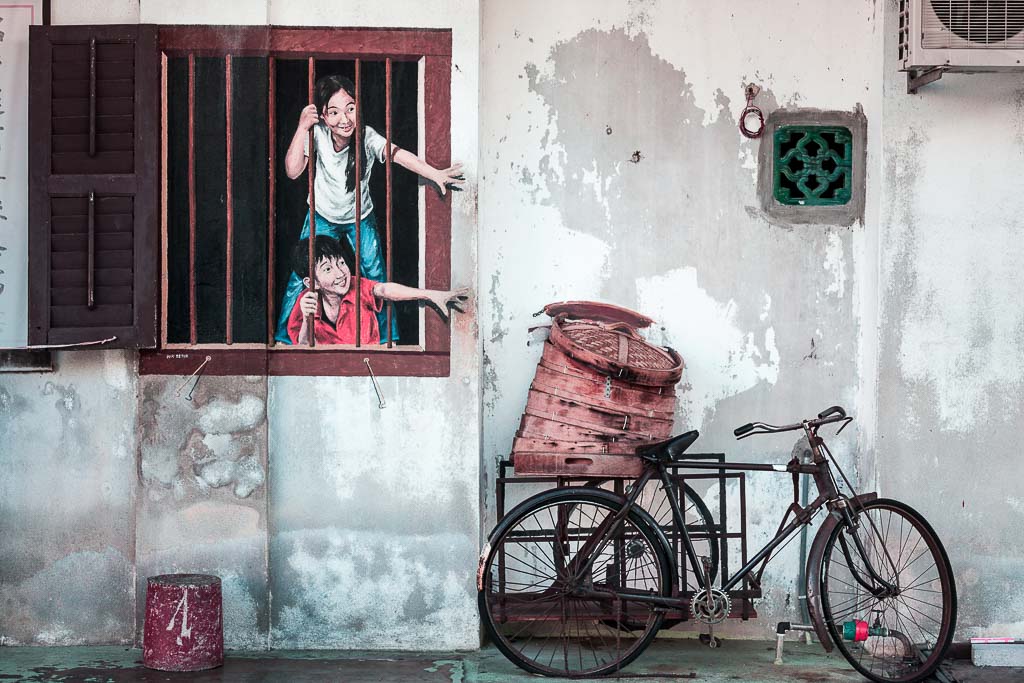 Once a crown jewel of British colonial territory, Penang evolved beautifully with inputs from different races of Asia, mainly Chinese, Indians and Europeans intertwined with ethnic Malays. Come world War 2, the Japanese forces took over Penang, renamed the island as Tojo to followed by a brutal purge.
The strategically importance of Penang started to wean out with decreased maritime activity by the straight of Malacca, once a hot spot for spice trade and tin mining. The old shop houses stood witness to decaying times, with walls stripped off the last layer of color, dingy lanes and a rustic charm of an old world which clearly lacked maintenance.
Until the heart of Georgetown, the oldest locality of Penang was ascribed with a UNESCO world heritage status, things did not see an upside. Slowly, Penang cemented a cult status in South East Asia's backpacking community, now attracting digital nomads and retiring population too, with fare share of investments from Singapore and Hong Kong channelized to face lift the pretty shop-houses.
In this two week long Malaysia itinerary, we are advising you to stay at Penang for two days only. Two days is a decent amount of time to taste Penang's intense gastronomical delights and hunt down all the art installations and mural. The more days you spend at Penang island, the better!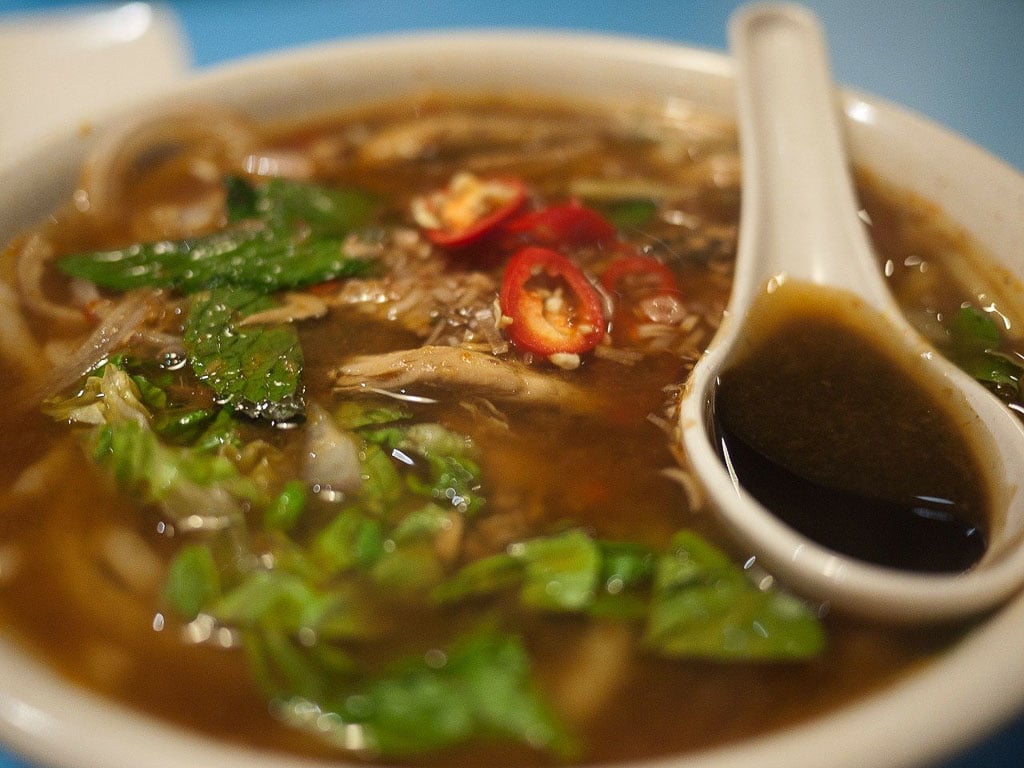 Cultural experiences that you must not miss in Penang: our pick:
Chase all the Murals, 3D wall arts and wrought iron installations scattered around the George town. the boy with his dinosaur is my favorite from the lot!
Indulge in street food fare at Chowrasta market, Chulia Lane, hawker stalls on Kimberley Street
Food that you must not miss in Penang: Penang Laksa, Hokkian Mee, or Loh Mee, char kuey teow with chicken feet for breakfast, Air Itam Laksa (Air Itam Market), Sister's Curry Mee, Duck Porridge and Kway Chiap etc.
Watch a sunset taking place from atop the Penang Hilltop, looking over the straight of Malacca.
Take a guided heritage walk at the enterprise zone at the Esplanade area of Penang: Queen Victoria Memorial Clock Tower, Boustead Building, City Hall, Town Hall, Whiteaways Arcade, Logan Mansion etc.
The seven story pagoda of Kek Lok Si Temple where Chinese, Burmese, and Thai style of architecture coexists.
The iconic Cheong Fatt Tze mansion, colored in vibrant blue where Europe meets the orient!
Other Peranakan mansions, which are essentially built by the Chinese settlers a century ago.
Find the Kongsis, iconic Chinese clan temples. The Leong San Tong Khoo Kongsi built in 1906 is the finest of the lot.
Take part in the Chingay parade in December where giant flags are balanced on performers' foreheads.
If Penang is your last stop while exploring the western coast of Malaysia, do visit Batu Ferringhi beach for one evening. Night life of this resort town followed by mesmerizing sunset sky is a thing of envy. Butterfly Beach and Monkey Beach are also famous beaches of Penang island.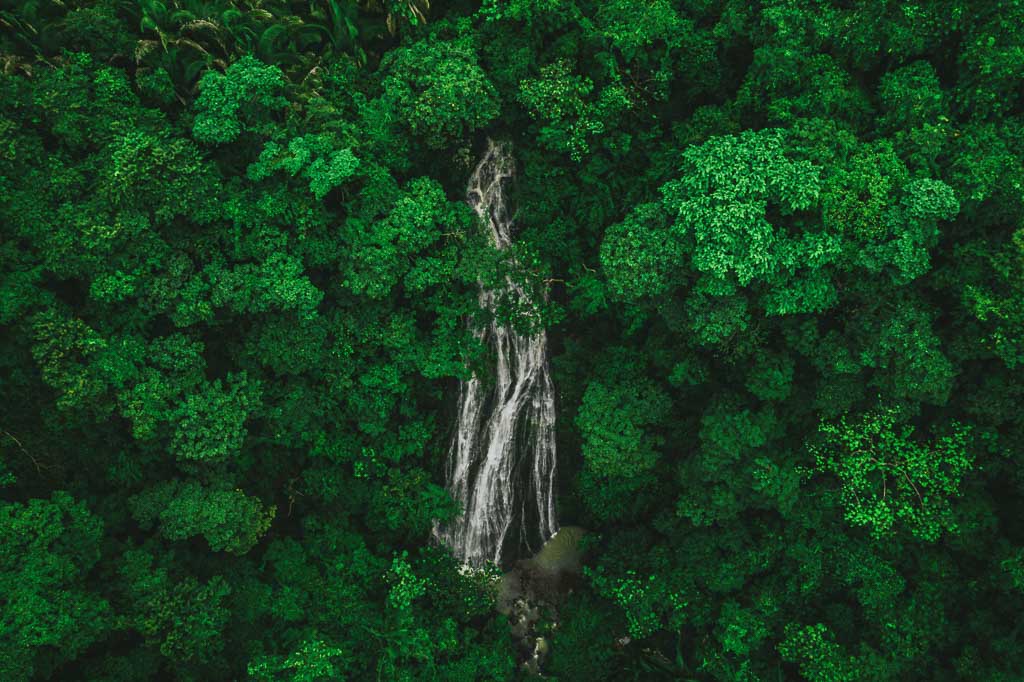 Langkawi
Day 7/9 in Langkawi. Absolute relaxation in a tropical paradise!
Lankawi is just one hour fly away from Kuala Lumpur. From Penang, you can fly too but I say save that hassle and just hop onto that ferry. There are multiple ferries operating from Penang island to Langkawi island everyday from 7 am to 7 pm.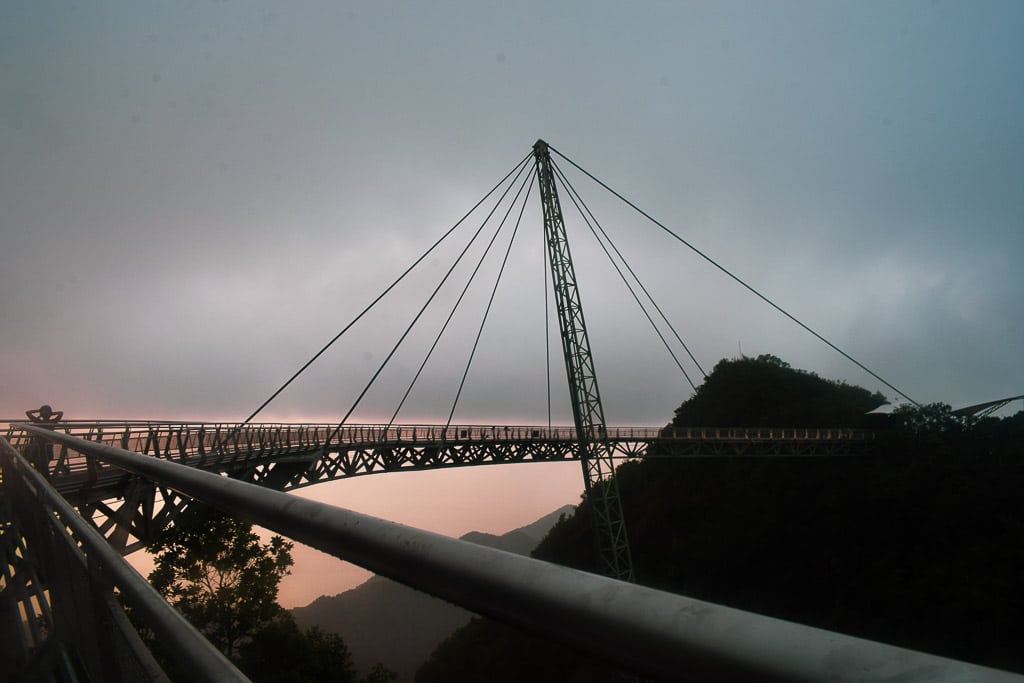 Langkawi was rather calm when we visited, or is it because we stayed at the northern most tip of the island and visited other places only when we needed to. Given our motto was to relax by the beach, and the hotel had an infinity pool, Resorts World langkawi was the most perfect choice!
Langkawi is a duty free island, hence it is a shoppers' paradise. It has a number of mid range hotels, few upscale resorts, a handful of beautiful beaches. Bikes and cars are available on rental. Roads are long stretched and in great condition.
Sun shines bright in Langkawi in April. In September, rainfall reaches its pick in Langkawi with a sea swept with undercurrents. There are plenty of things to do in Langkawi!
At the heart of Langkawi, sits Pantai Cenang. Apart from staging some of the most beautiful beach sunsets of the world, Pantai Cenang is famous for a number of watersports. There are beach footballs (a lot like Stonetown, Zanzibar) matches too.
The road next to Pantai Cenang had a plenty of eateries and a small night market set up. Conveyance store is located there as well.
The most awe inspiring experience in Langkawi was however visiting the Sky Bridge. The suspension bridge overlooking dense vegetation underneath and a cable car to travel that expanse is a thrilling ride overall! Skip the oriental village but do visit the Sky bridge, ideally during mid day to enjoy a clear view from the top.
There are 7 different nights markets on 7 days of the week in Langkawi. Ayer Hangat Market held on Friday night (because Jumma) is the largest among them. All streetfood served here is halal.
One night, we went all the way from the north of Langkawi to the Dataran Lang, the Eagle square to see Langkawi's famed Eagle spot. it was underwhelming at night but the bike ride amidst silent jungle was remarkable.
Assign another day for the half day island hopping tour. Beware of the monkeys while visiting the Pulau Dayang Bunting (pregnant maiden lake) though.
Langkawi has a number of beautiful beaches, but Tanjung Rhu tops the list with fine white sands.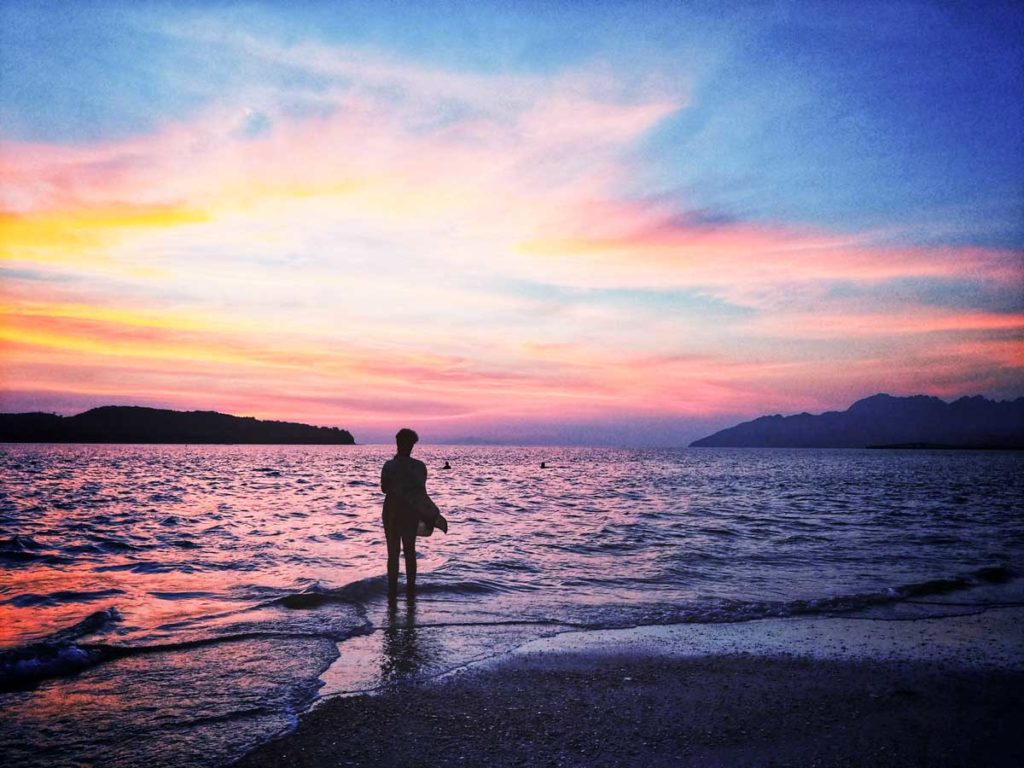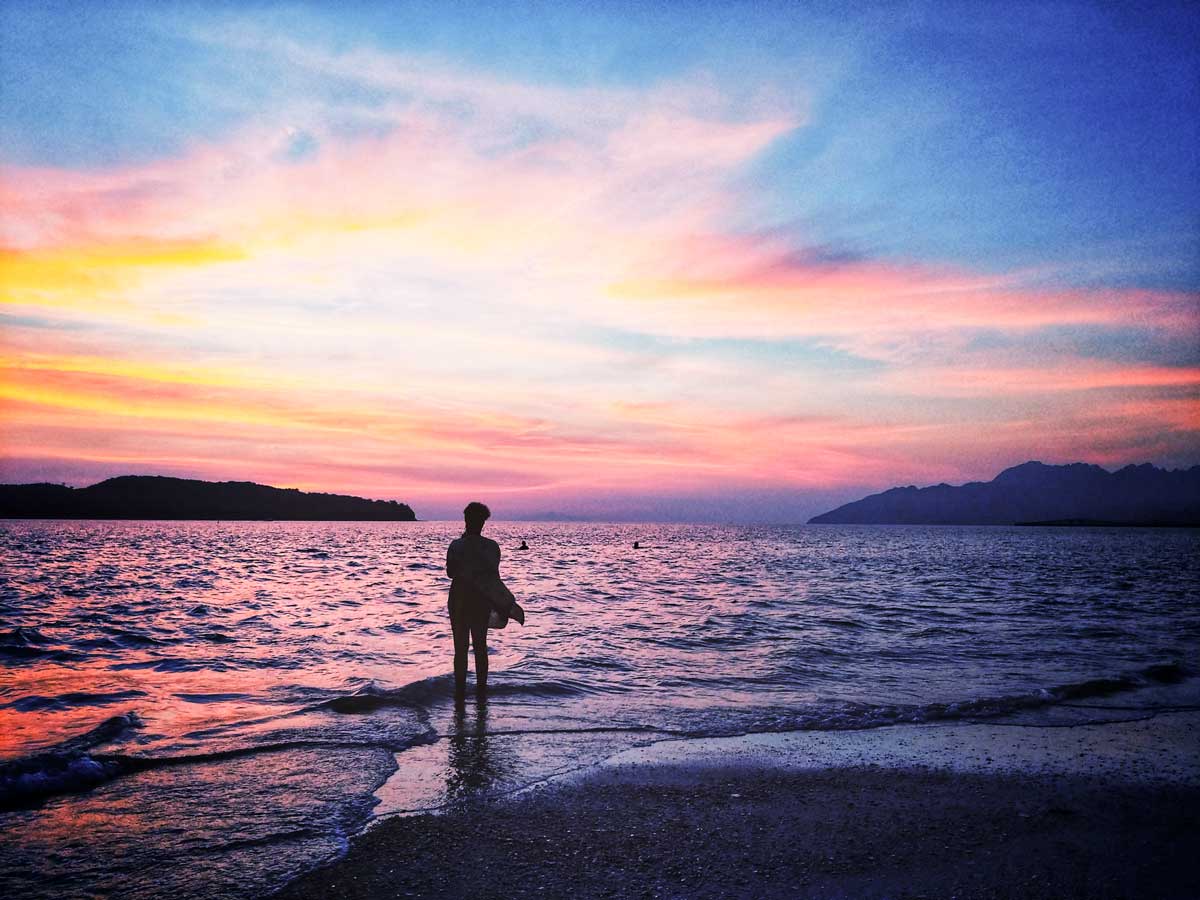 If you want a seamless tranquil experience and think Langkawi is too touristy, choose to visit Perhentian Kecil and Perhentian Besar instead.
Also read: Langkawi or Phuket: Where should you be Vacaying next?
Back to Kuala Lumpur
Day 10: Back to Kl where it started!
From Langkawi to Kuala Lumpur, take a hour long flight back! Alternatively, take a boat ride till Alor Setar pier and change for a 6 hour long bus journey.
Since Kuala Lumpur is home to some of the world standard shopping mall and the famous street Bukit Bintang, you can spend the night while splurging for some retail therapy. Shop till you drop and keep them handy for your flight back home in a few days!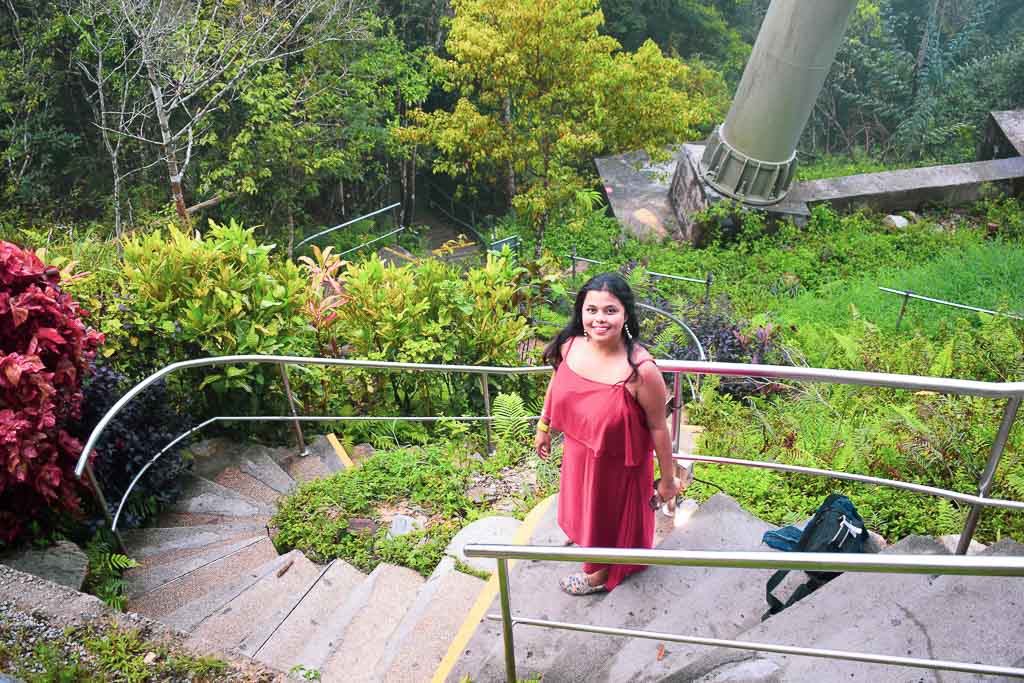 Genting Island
Day 11: Day trip to The Genting Highlands
There are plenty of day trips that can be arranged from Kuala Lumpur the Genting Highlands stands apart for its vibrant urban stylish lifestyle.
Genting Highlands is most famous as a home to Malaysia's legal casino with integrated shopping mall, fun ride, eating joints (albeit not as good as the real deal), indoor theme parks and likes. If you are traveling with kids, this place will be a hit. Otherwise, you can skip since KL itself is a threasure hunt for urban explorers.
Malacca (Melaka)
Day 12 & 13, for another old town soaked in culture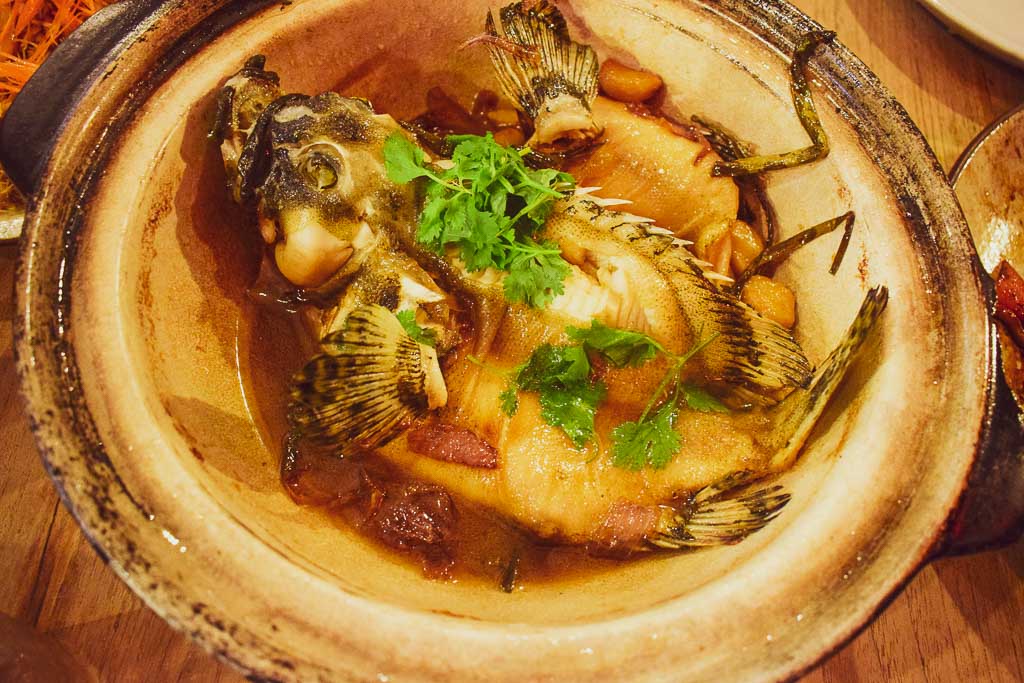 Day trip to Malacca from Kl is a widely advertised option but we would suggest allow this ancient town a couple of days of your travel time. Malacca is also a UNESCO World Heritage site, revered for its intense cultural appeal.
From KL Sentral Bus station, you can book a bus for Melaka Sentral station. The journey takes 2 and a half hours at max and should not cost you more than MYR 60.
In Melaka, a few of our recommended activities for two days trip:
Portuguese A Famosa Fort, Dutch Square and St Paul's Cathedral are heritage spots of melaka.
Listen to Dondang Sayang, the traditional love ballad of Malays living in Melaka and influenced by Portuguese culture. An intangible UNESCO heritage.
Walk on the famed Jonker street and indulge in street food and shopping. Typical food in Melaka include: Satay Celup, Melaka mee, Chicken balls, Fishball lebak etc. Some of the food still retain European, specifically Portuguese influence. Jonkar street comes alive from Friday to Sunday.
Visit the museums: The Sultanate Palace, the Maritime Museum
Take a cruise down the Melaka river or stroll by the river banks (prices starts at RM 30).
Visit the floating Straight Mosque, a unique place of worship right on the sea, a lot like Mumbai's Haji Ali.
Visit the Melaka Red Square (Stadthuys, the former town hall)
Ride the Cartoon Cycles with elaborate I love sign. They serve as a magnet for Instagram shots in Melaka.
Watch over the city from a bird's eye view from Taming Sari Revolving Tower and Melaka Sky deck. They may look a bit underwhelming if you have already been to Twin tower in Kuala Lumpur though.
Melaka has a decent street art scene. Albeit not as big as George town. But Melaka still can surprise you.
The last day in Malaysia, you should return to Kl by afternoon and schedule your flight back home by night.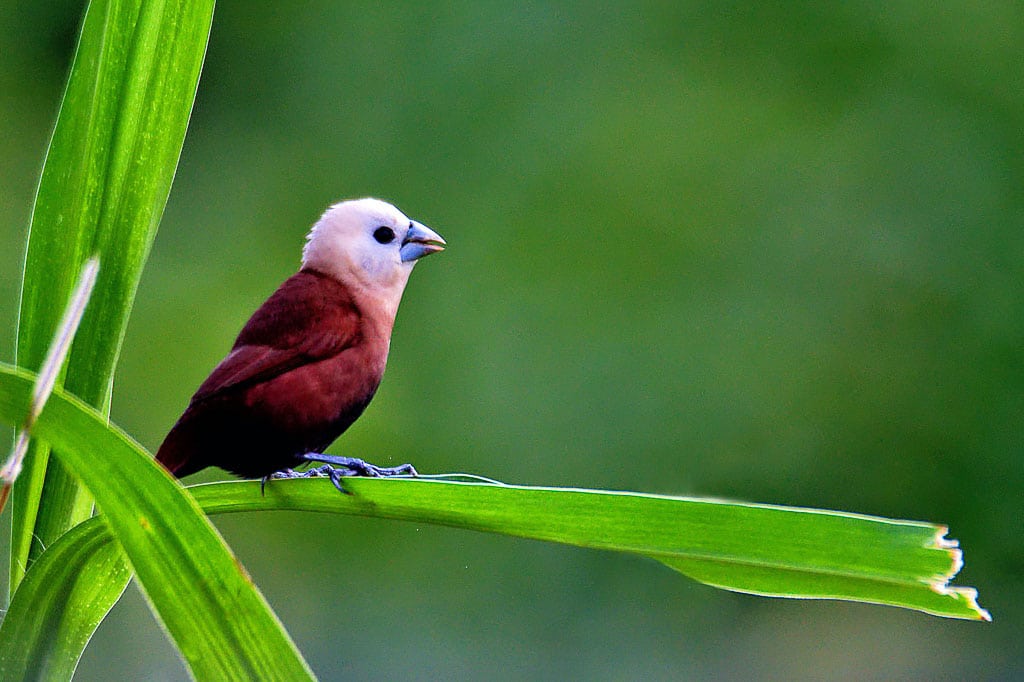 Is it a bit rushed an itinerary for Malaysia?
With 2 to 3 days at a place at one time, this 2 weeklong Malaysia itinerary is surely a busy one. To slow down, I suggest omit a few places. You can easily spend a week in KL exploring many facets of the urban giant she is. Multiple day trips will keep you occupied from Kuala Lumpur.
Alternatively, skip the trip to Malacca and just visit Langawi for a longer duration, lounging by the palm fringed beach. Langkawi surely features some of the best beaches in Malaysia. In my opinion, Langawi is better than Penang when it comes to beautiful beaches.
Don't you dare skip Penang though. The UNESCO heritage site is as beautiful as Old Phuket Town of Thailand. Penang also boasts of intense gastronomic treasures. Pick and choose destinations based on your interest and allocate time if you want to slow down at a place for longer.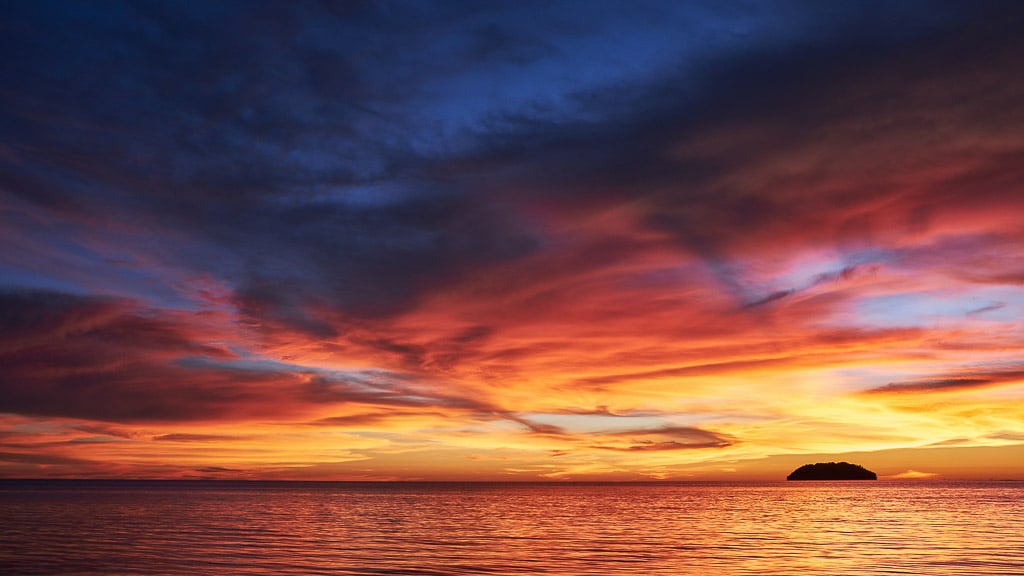 Alternatively follow this itinerary for Malaysia Travel if Taman Negara Rain-forests Intrigue you
Day 1: Kuala Lumpur- the mosque, the museum and China town
day 2: Kuala Lumpur- the KLCC park
day 3: Penang- Mural and great food
Day 4: Penang- Food again and Penang hill and murals
Day 5: Langkawi- Lounge by the beach
Day 6: Langkawi- Sky Bridge
Day 7: KL- Sabah/Kota Kinabalu
Day 8: Kota Kinabalu
Day 9: Kota Kinabalu
Day 10: Danum Valley
Day 11: Danum Valley
Day 12: Danum Valley
Day 13: Danum Valley
Day 14: Return to KL
Also read: Tracing back the ancient dors of Varanasi, India!
Responsible Travel Tips in Malaysia
Malaysia Borneo is one of the world's oldest and most important rain-forest area, with endemic species (Orangutan for on example and many other flora and fauna) listed as facing threats of extinctions. Your tourism money can help save this forest and support the locals with an onus to protect their homeland.
Salaam Wanita is a homegrown community employing women who weaves cane baskets and makes a living out of it. You can buy their products in Kuala Lumpur.
Pin it for later
This post may contain affiliate links. Please read the disclosure post. If you have liked the article, you may support it by buying using these links without any extra cost to you.
Let's stay connected on Facebook, Instagram, Twitter! You may also consider joining my mailing list. I send travel and photography related emails only once a month!