About this blog: Kolkata biryani stands as a triumph on the face of food fascists. Not just the present political skirmishes but it survived the British colonists, the riot that rendered partition to the subcontinent and whatever followed suit. It made its way to the commoners from the lavish regal kitchen with elan. Unequivocally, it is the mellow potato that unites Kolkatans across the globe to tune in for appraisal of the legend that Kolkata Biryani is! This blog post rounds up the best biryani houses of Kolkata and my sustained relationship with this special dish!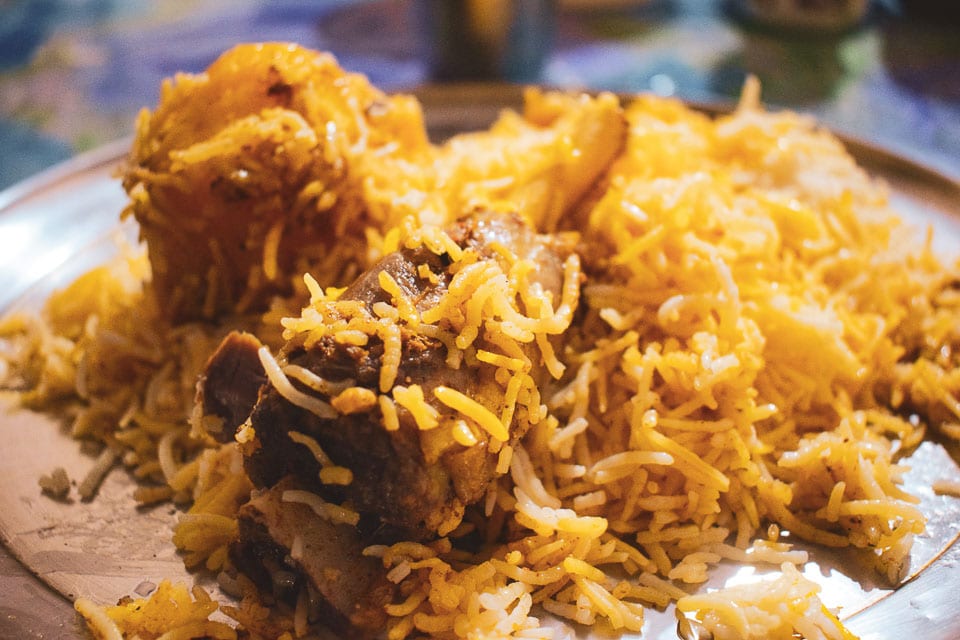 Read all my posts on Kolkata here!
Not all Biryani is Kolkata Biryani: My First Culture Shock
I left home and by home I mean Kolkata in 2012. I arrived in Delhi, all ready to see and taste the world, work and build an empire until my heart sank when I ordered a plate of Biryani. It was the dusty market of Mahipalpur where they sell biryani from profound handis, dig out a meat piece and colorful rice morsels and pack that for you in a silver foil bag.
Tasting that Delhi Biryani is the most defining moment of my life, when I realized I have left home, a place where all my loved and dear ones (and things) reside and can not be brought along. They are exclusive to Kolkata and that is where my city retains its greatness!
Back then the era prior to zomato and swiggy, I would travel once in a while all the way to C R Park to eat Biryani from a makeshift stall claiming to serve Kolkata Biryani. Disappointed, I gave up. One stall came up near Vasant Kunj who used to sell Arabic Biryani in an earthen pot with excessively long rice. It was not Kolkata Biryani, but really nice in its own way but I settled for that! During my trip to Ladakh, I inquired about it but sadly they have shut down.
Later, when I landed in Bangalore, I was spoiled for choices. Not all choices were good, but I learnt whom to trust in my 5 years tenure in the city and better still I learnt to cook near perfect Kolkata Biryani with potato at my home kitchen.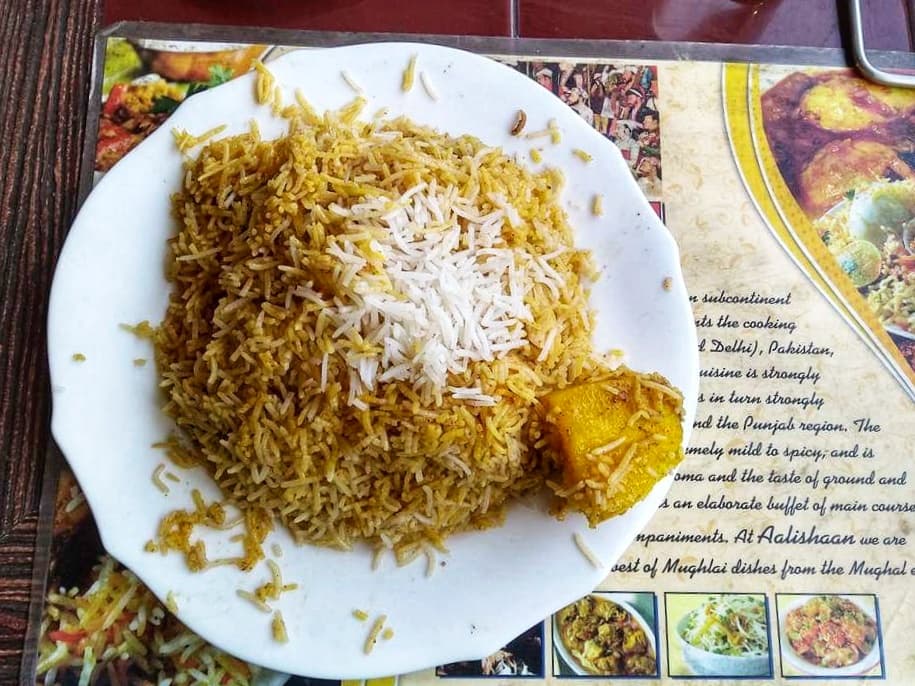 What more I can ask from life?
The address of the quintessential best Kolkata Biryani in Kolkata! And to my good fortune, there is just not one but multiple great shops in Kolkata that serve amazing Kolkata Biryani, from the street side dadas to swank houses of heritage places bearing Arabic sounding names!
Also read: A Bengali style "light" mutton curry recipe!
If you have not had Kolkata Biryani, you have not had Kolkata Biryani!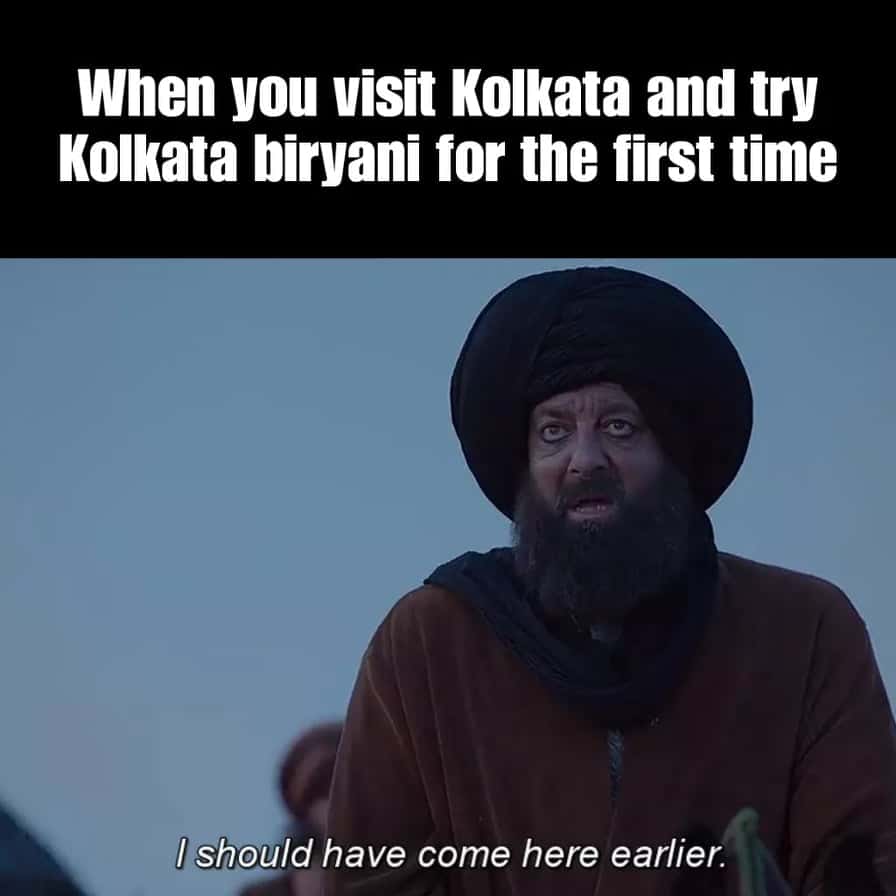 Kolkata boasts of a unique style of Biryani, the one with mellow sweetness added with a round potato, glistening golden in melted ghee. The potato is often more coveted than the real business, which is the meat of the biryani. The fish-lovers of Bengal have let go the waterborne yield for a more lucrative prospect of a marriage between meat and rice, (only rendered success when potato is the other woman or man?)
Bengal had its own share of Biryani. The one they cook in Dhaka, named Kacchi biryani or the one they call Morog polau, even Tehari, are all variant of meat and rice dish. however what we know as Kolkata biryani is one bestowed directly from the durbar of Wajid Ali Shah of Awadh. Awadh, also named Lucknow and one of the greatest cities for food hunt in India.
From the Awadhi kitchen of an Exiled Nawab: History of Kolkata Biryani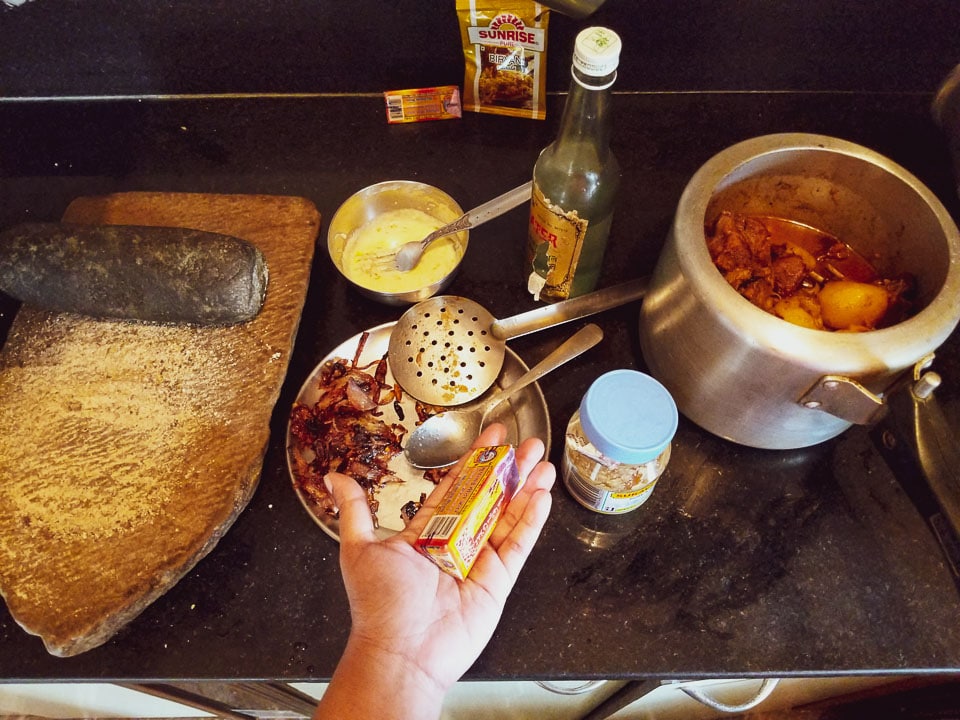 Tracing back Indian history, the Mughal lamps were deeming fade by early nineteenth century. Awadh at the heart of Uttar Pradesh, which you now know as Lucknow, emerged as the new seat of regal grandeur. Once I had made a two weeks trip to Uttar Pradesh and spent a substantial amount of time exploring nuances of India's mediavel time, beaming with all the exotics that allured west. The pillars and grandiose of Mughals that started in Fatehpur, found its zenith at the Taj and then slowly retreated within the realms of Puarni Dilli while the nawabs of Lucknow emerged. Satyajit Ray's Shatrang ke Khilari talks about it in detail.

The pillars of the new dynasty are visibly smaller, however rich in culture nonetheless. The Awadhi mosques and tombs lack the expanse of that of Badshami or Jama however they are beautiful with nuanced sculptures. Artists knew their crafts but the finance ministry drew a limit. You will love Lucknow nonetheless. But once you have seen Delhi, you will know the heydays were a thing of the past.
It declined all the more as Sepoy Mutiny ravaged the British armoury stationed at Lucknow. The ruling Nawab was exiled by the banks of Ganga at Metiabruz, Kolkata. The last Mughal emperor was exiled far away to Rangoon in Myanmar (then Burma). His teenage children were killed by the British.
Metiabruz suddenly was enlivened with ripples of cultural finery, the courtesans, the skilled tailors, the kitchen of the empire that supplied food to the royal entourage, the begums and the harem, the camarilla.
It is in Bengal, the iconic Awadhi biryani incorporated potato at the deep end of the handi! The Raqabdaar (nawab's cook) would cook only for the Nawab, and exact quantity that would fill up a silver plate. His highness approves and the food cooked separately is served among the royal retinue.
Hitherto, the Nawab was in exile and running the show on a meagre pension by the British. Is it money that caused the potato improvisation? Or the new exotic found potato, a vegetable introduced to India by the Portuguese settlers? We will never know. But we can hardly do away with the potato from Kolkata Biryani. In fact, it is the best veterinarian, even I would go so far to call it vegan, Biryani ever, when served with potato. I often savour it. You can replace those gentle dollops of ghee with Dalda, your Aloo biryani (Khushka) is vegan.
Karachi Biryani in Pakistan and lucky Biryani is Bombay are two other places which serve their Biryani with potato but none attained the cult following that Kolkata Biryani commands!
In Dutch or French, potato is often referred to as the apple of the soil, Aardappel (in Dutch) or Pomme de terre (in French). Persians thought of the spud a plum. Aloo Melkaum was a rather loved exotic vegetable in medieval Iran. Kachaaloo is what potato is called in Afghanistan.
Potato yes, but there are other exotics in play in the Handi of a Kolkata biryani, the Meetha Ittar, the rose water, the Javitri and Jayfal, the saffron. And the masterstroke to it all, mustard oil! Yes, the meat in Kolkata biryani is cooked in mustard oil.
Ghee is added generously before you seal the deal for a prolonged period of dum, a slow cooking process where the container is sealed. Rice used is long grained, ideally Basmati. Unlike the Hyderabadi biryani (which is aggressively marketed as the best biryani), Kolkata Biryani plays in subtle flavors and sharp edges of rice. It is sweet with added khoya, savory with the kebabchini's fragrance, and pungent with alu bukhara hiding along the morsels.
Also read: 20+ beautiful destinations to visit in West Bengal for the first time visitor!
Kolkata Biryani is an emotion for a Bengali
The first time I ate Kolkata biryani was when Baba brought it from the Haji Biryani Stall in Behala. Back then, they used to pack Biryani in an earthen pot, the likes of which are still in use to pack Rosogolla, a rather sustainable mean to pack food. Along that also came a Chicken Chap or Chicken Rezala. That Biryani would usually be our monthly "outside food", rare and much awaited.
It was almost a rebel act, since Dadu did not approve of "Outside Food!" Or is it the fact that Biryani came from a Haji shop? I am tempted to vote for the later. Dadu had smirked, "Hyan tomra to oishob dokaner Jinis-i Khabe…" loosely jibing at the religious identity of the shop owner.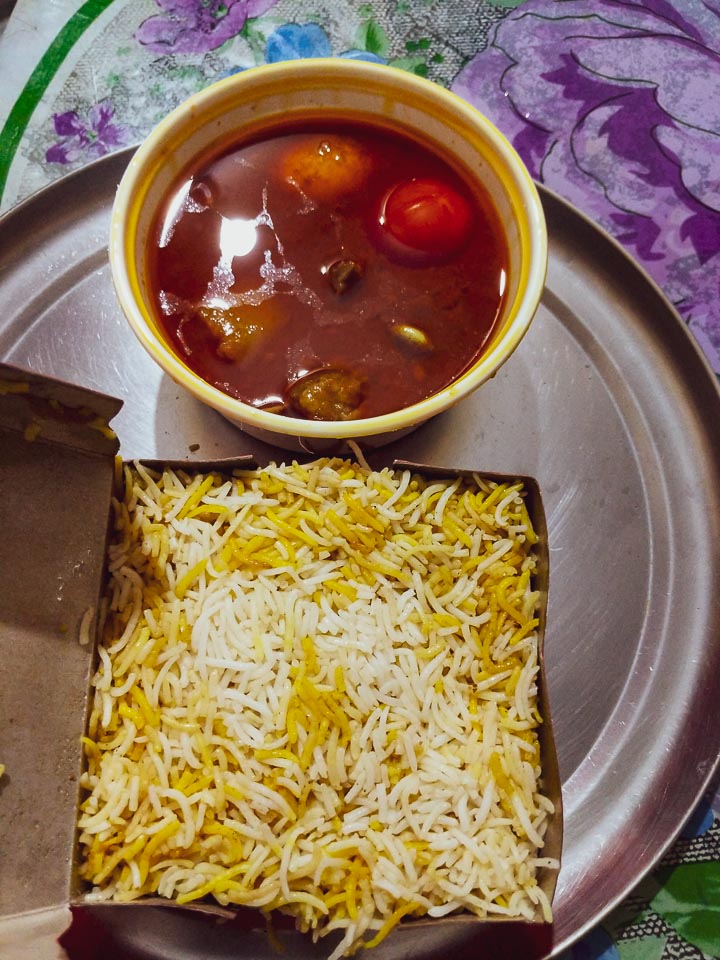 To be fair, it took Dadu a long time to appreciate food from restaurants except for cup ice creams from Kwality Walls.
Anyway, that was my first introduction to Biryani, a family affair. One of my first date in Kolkata was to walk for miles in search of Golden Shiraz restaurant. A part of Iran is settled at one corner of Park Street, with cabins (do they still have them?) on the first floor. Money was a challenge so we would order one Biryani with extra potato.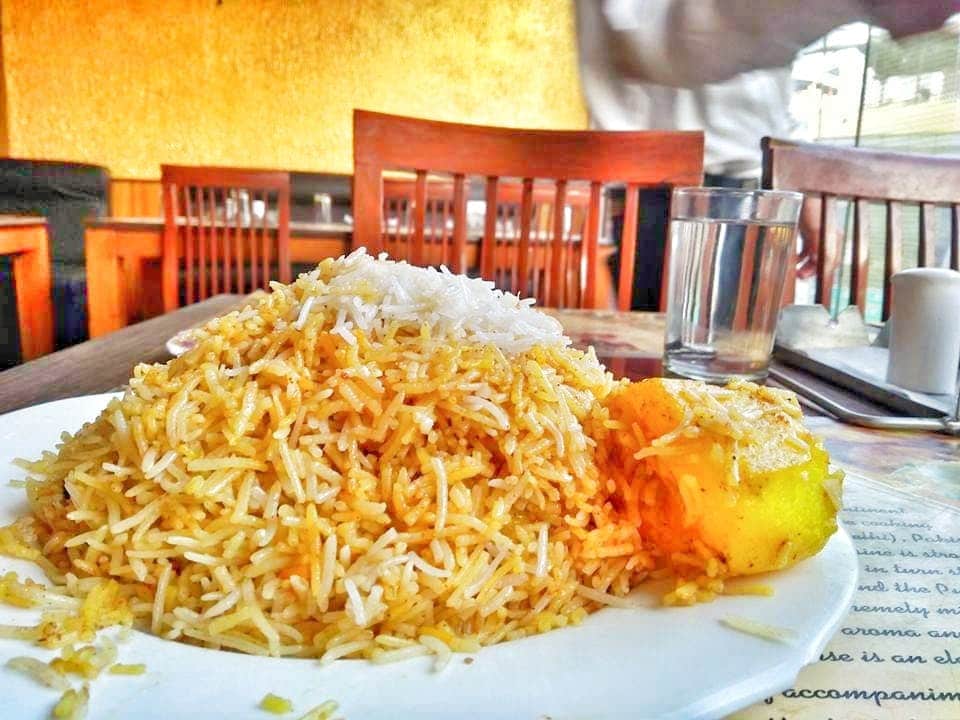 If I share my Biryani potato piece with you, know that I love you truly! It does not happen very often! case in point, S hardly says he loves me but always lets me eat his piece of potato in a Biryani! I am happy in this relationship, as you can see.
Also read: The Historic Cabin Restaurants of Kolkata
I discovered the long stretch of Camac Street serving Biryani plates later in my college days. For mere 30 rupees, it was a very sweet deal with a full fledged place of Biryani rice, golden potato and a piece of chicken. Some had said it is Kauwa biryani, crow biryani or else how do they serve it for suck a cheap price? I do not know but I survived on that square meal for a large part of my Kolkata life.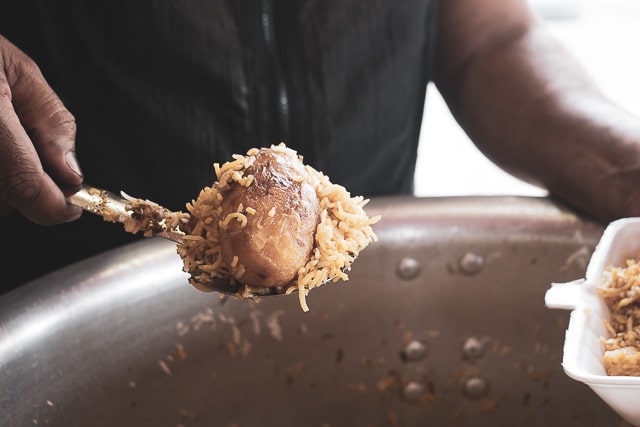 Since then, it has been an integral part of my Bengali life! The night long Pandal hopping during Durgapuja, is duly energized by Kolkata Biryani. A date night at the newly opened biryani restaurant in Kolkata easily makes its way to our bucket list. While planning our wedding menu, I insist on making a place for Mutton Biryani. S agrees. Such swift agreements are rare these days.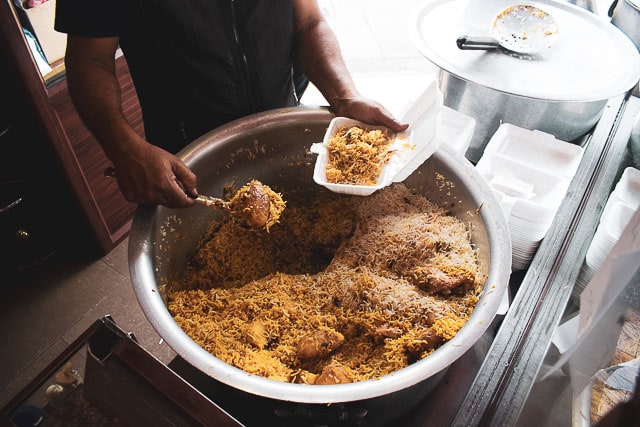 The joy of eating and finding Kolkata Biryani had been a real one as I left Kolkata and settled in this southern city. About Biryani, Hyderabadi variety and the Dindigul one rule this part of the world for all the right reasons. Only a handful of Biryani connoisseur from Kolkata takes the pain to travel all the way from Marathalli or Mahadevpur to reach Alishan at Kormangala to eat Kolkata Biryani with an extra potato. Add to that, these biryani houses in Bengaluru have faltered for more number of times than I can forgive in recent times to be consistent in preparing good biryani.
I had to start preparing Biryani in my kitchen. I would be humble but my friends asked me to cook biryani repeatedly for baby shower, Aaiburobhat (a bachelor party for Bengali wedding) and birthdays. It is safe to say I did fare!
One of the best travel memories of 2019 was when I spotted a Biryani stall in Mauritius! Pièce de résistance of the dish was potato, as you might have understood by now. It was Star Deg Biryani near Port Louis. The chef said it is a mix of India and Pakistani Biryani, the world seemed to be a better place!
Where to find the best Kolkata Biryani in Kolkata
There are roughly 1000 biryani joints in Kolkata and a tallying number of craftsmen who know the art of making perfect Biryani. Those giant handis covered with red Shalu piece of cotton is a show stopper. From the roadside makeshift stalls to a wedding celebration in a Bengali (often Hindu) household, Kolkata biryani oscillates between an egalitarian food to an elite choice.
When it comes to choosing the best Kolkata Biryani in Kolkata, I am a promiscuous woman. My current favorite is India Restaurant, Khidirpur which makes my period of stay at Behala an enticing deal (they deliver at my doorstep).
A plate of Kolkata Biryani will have a potato, an egg, a piece of meat alongside long grained rice in a golden hue, thanks to saffron. They serve raita by side or do they? I never paid attention! The special mutton biryani will have an extra piece of meat. The old and heritage Biryani eateries of Kolkata has a separate AC section where price is a bit higher.
India Restaurant, Khidirpur
India restaurant serves the best meat in Kolkata Biryani which reminded me of the burst of flavours I had in Lucknow! It is a spicier version of Kolkata biryani, made in Dariyabadi style with raisins added. The potato is wholesome. They do not serve egg, at least in the takeaway orders.
India restaurant also serves the best of Galouti kebab in Kolkata. They also have sumptuous Mutton Korma which had a whole tomato in it! Try the firni too.
Hazi Biryani, Behala
Aww, this one is my childhood favourite!
Namesake to the iconic Haji Biryani in Dhaka, Behala's Haji cooks true Kolkata biryani and has become a household name in this suburb at ease. Aminia and Panna come as close contenders but Haji Biryani is an unequivocal winner in this part of the world. The office returnee crowd stand in front of Haji stall 7 pm onward like flies stay glued to a ripe jack-fruit. The service man lifts the lid in flamboyant style and digs up the best pieces of Biryani like a sailor brings out treasures!
Haji is also famous for chicken rolls, kebabs and chicken chap. Haji Biryani from Kolkata does not have any branches so far!
Royal Indian Restaurant, Bara Bazar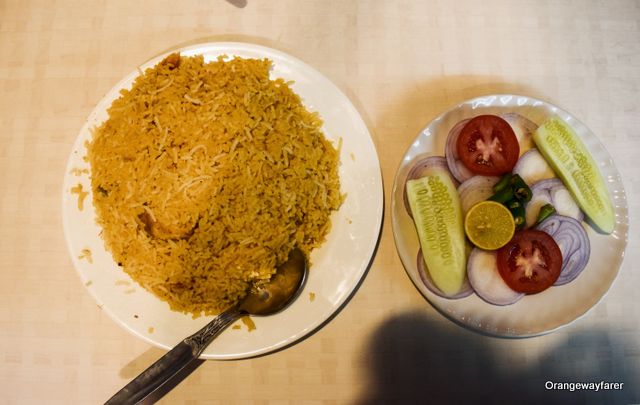 The true blue boy of Kolkata gourmet scene, a biryani blog post is incomplete until I mention about Royal, Chitpur.
I think Baba got biryani from Royal a few times as well, but car parking was a challenge and Royal slid away from our food experiments.
I went back to Royal on my food walk in Zakaria street and rediscovered this eatery at the stroke of luck!
More lauded for its Mutton Champ, which is cooked on a huge tawa by the side of the road, a master strategy for sensory marketing, Royal Indian Hotel has close guarded recipe from the master chef, Ahmed Hussein who served Nawab Wajid Ali Shah's royal court. Interestingly, Royal Indian Restaurant DOES NOT serve potato in their biryani yet been doing business with elan for more than a century! Their Moti biryani with balls (pearls as they call) of minced mutton does the magic!
Also read: Karim's at Jama Mosque, Delhi, the true blue descendant of Mughal Court!
Shiraz Golden Restaurant, Mullick Bazar Crossing at Park Street
So long Shiraz, how have you been? Do you still have those curtained cabins for private dining on the top floor?
I with the ex boyfriend walked for two hours in Park Street and asked umpteenth number of people to locate the restaurant. It was an adventure in itself. Then came the most amazing Mutton biryani and Chicken Rezala. Oh I was so thankful for being born in this country! I still am!
Shiraz is running its business in Kolkata for 75 years and has opened branches all over the city now. Try Chicken Kashmiri and Kakori kebab from Shiraz as well. If you have time, ask them to cook Murg Musallam or Ran Mussallam from a few days ahead (only pre-orders are served and quantity is befitting for a small house party).
Nizam's, New Market
One of the holy trinity of new market, Nizam's is a pioneer in Kathi roll and also serves what I think is the best Kolkata biryani in New market area. The Kathi kebab and Parathe is a great deal too.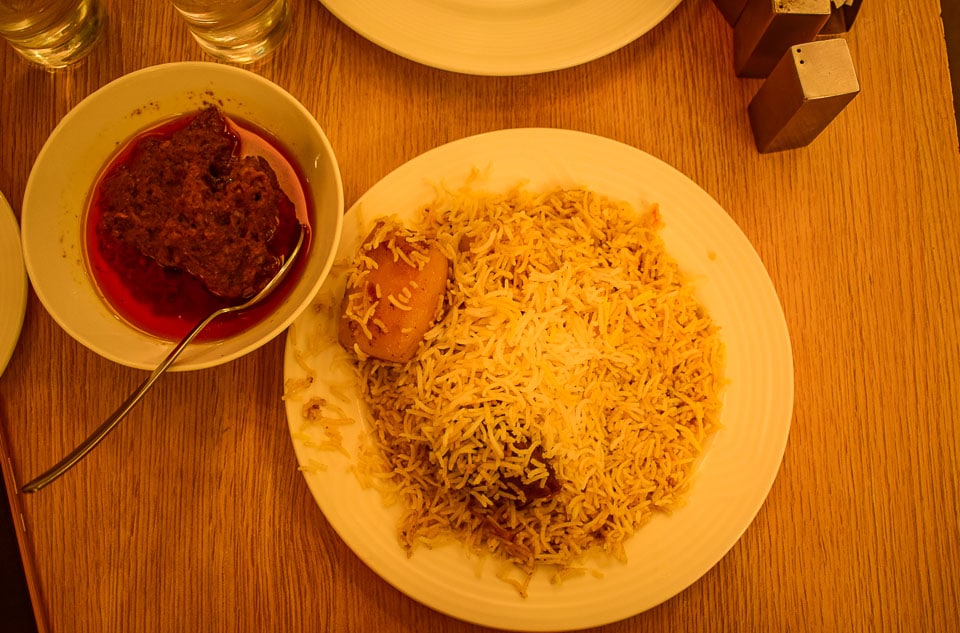 Aminia, New Market
The second of the New Market Biryani trio, Aminia often exceeds expectation for this Nizam regular. I told you I am promiscuous. Aminia has long tested expertise in everything chicken. Thousands eat here everyday! Service is slow. Plenty of branches are around the city with the Tollygange and Behala one serving in Behala area.
U P Bihar Restaurant, New Market
Nizam had Mughal Garden restaurant right by the gate which once served beef (hence separate entry and sitting). However things are changing fast in India.
U P Bihar Restaurant sill basks in the glory of meticulously cooked beef. Beef bhuna, beef biryani, beef kebab, you name it and you get it and undoubtedly this is one of the best places to eat for cheap in Kolkata. You must order it if visibly poor hygienic practices give your heart a pang. During the month of Ramzan, they serve Nihari and Dal Puri at the wee hours of the day which does not last very long.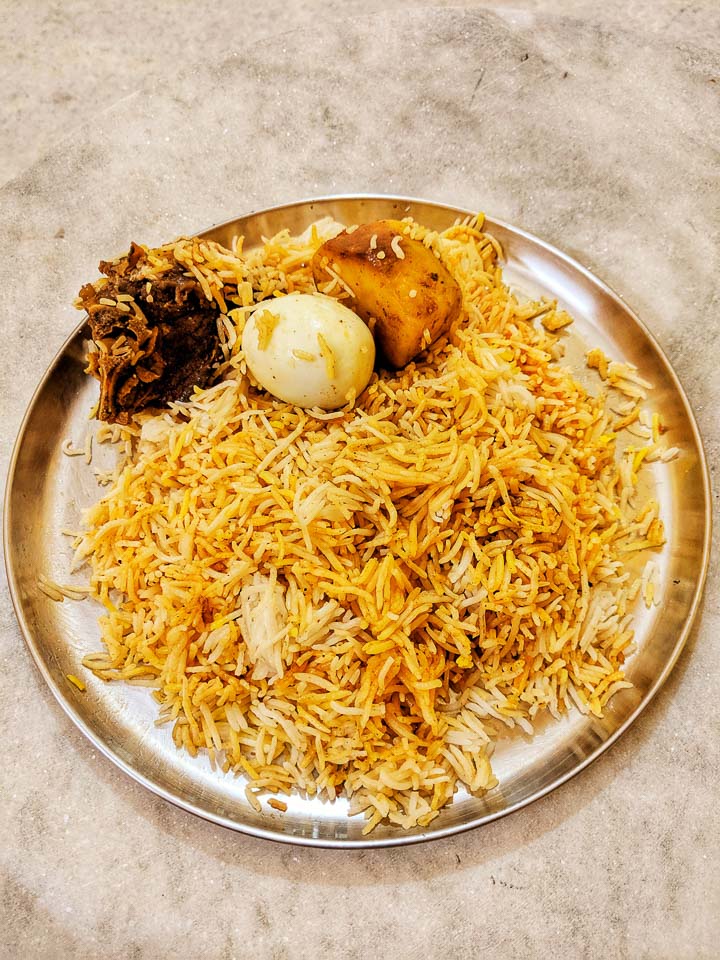 Zeeshan, Park Circus
One of the oldest Biryani houses in Kolkata. They serve great biryani. Naan and chicken Bharta is worth trying out too along with their tea. Cheap prices.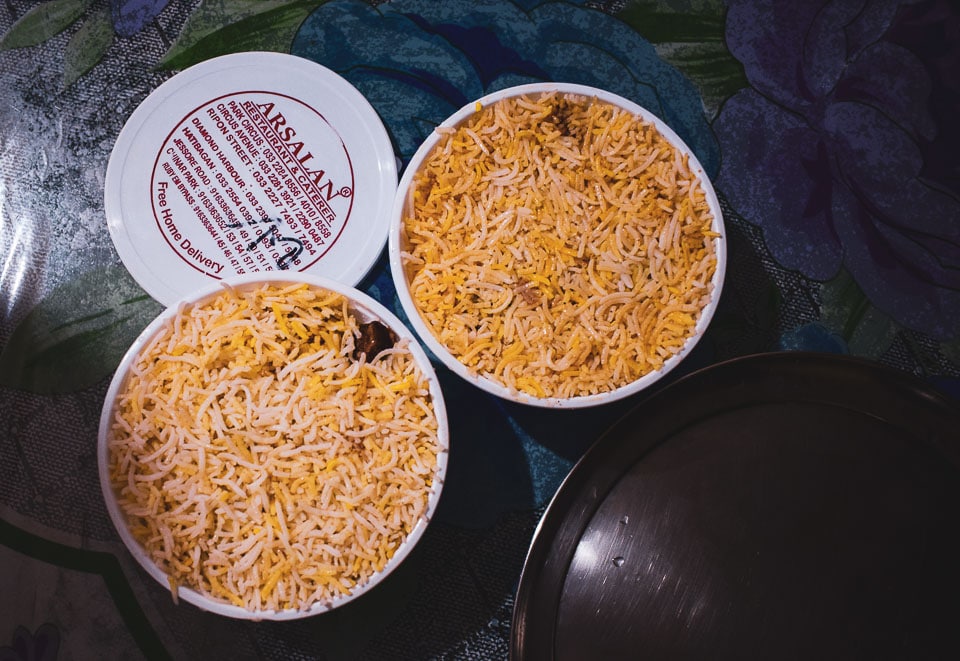 Arsalan, Park Circus and Park Street
I have myriad memories of eating at Arsalan. There were glorious joyful days of celebrating birthday with outstanding food. There are recent memories of food fail during Durgapuja. I am ready to give this brand another chance if I am hovering around park Circus area. If I have eaten there 20 times, I have only been disappointed once. So its okay. To err is human!
Arsalan is one of the biggest brands of Kolkata biryani, almost an enigma. It is pricey. Arsalan also serves beautiful haleem, kebabs, Lahori chicken etc. Hygienic place. If you are visiting on a regular day (not holidays like Durgapuja, Eid or Christmas) you should be having a great experience, fingers crossed. I wish I would have written more praises but my heart is sceptical with the last Biryani I ate there. It was a true disaster. But It was also Durgapuja and Ashtami night, so I understand.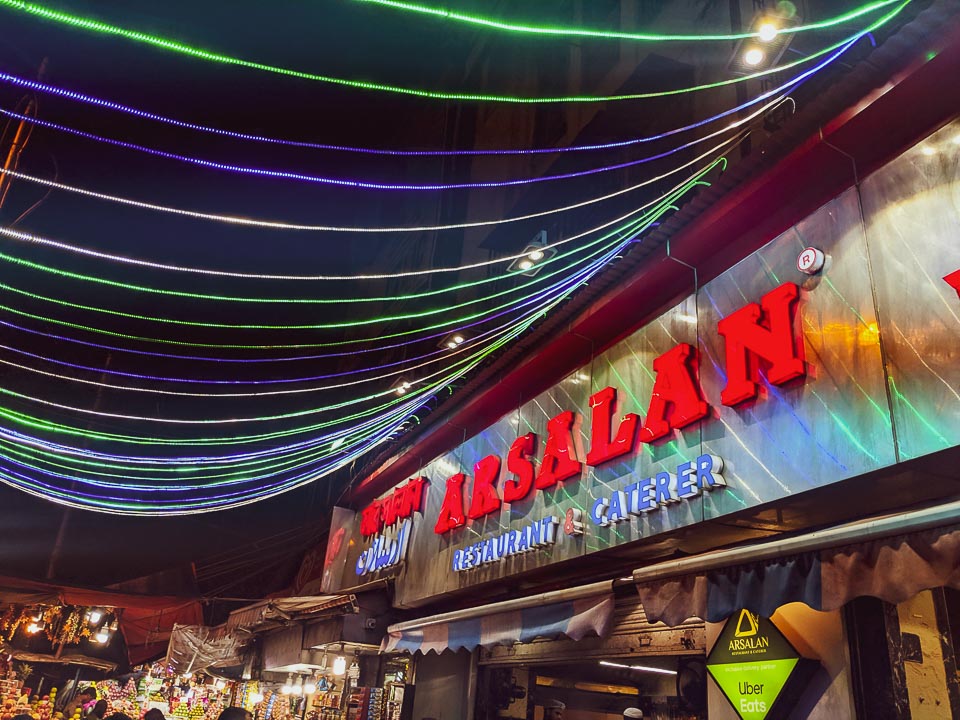 Rahmania, Park street
One of the best and oldest Biryani places in Kolkata. Not many branches so you have to reach park street to eat their fabulous Biryani!
Saima, Elgin
You come out of this gate of Rabindra Sadan metro station and you feel pangs of hunger! Saima has strategically (or was it there before the metro station came to be?) obtained a place by the metro and set their stall that cooks amazing tikia. Next to it, busy hands are handling those parcels of biryani! There lies my heaven, oh lord!
Sabir's hotel, Chadni
Sabir's hotel must be a regular haunt for anyone frequenting Chandi area with spare parts of electronics. Sabir will give you respite from the outside heat with a great Mughlai breakfast, meticulously cooked rezala (Kolkata's best rezala hands down) and Mutton biryani. Price is reasonable.
Zamzam, Park Circus
Another iconic biryani joint in Kolkata serving succulent pieces of beef in the ensemble. Beef bhuna and beef stew are famous from Zamzam as well. On a good day, try out Khichda of Zamzam. Beef malai kebab of Zamzam is one of the best kebabs of Kolkata. If you do not eat beef, you will be spoiled for choices among chicken and mutton options as well.
Dada Boudi, Barrackpur
Is it worth traveling all the way up to Barrackpur to eat biryani of Dada Boudi (literarry translating, of Brother and sister in law's)? Asked a skeptical Behala girl. Of course, said my mind and boy was I ever more right about a decision?
Served on a banana leaf, a signature of this small local eatery, Dada boudi Biryani had to hike price twice in past to cope up with growing demand. Recently the American consulate general visited this place, making the hype go all the more up. I must say, it is an experience to eat Biryani at Dada boudi's.
Mezban, Wellesley/ Rippon Street
Love their kebab apart from Biryani. Easy on pocket.
The Awadh Restaurant, Park Circus
Relatively new entrant to Kolkata Biryani society and a worthy one for mention! Has great ambiance. Serves amazing biryani followed by Kashmiri Pulav and Lahori Chicken. Try Phirni to end the meal on a sweet note.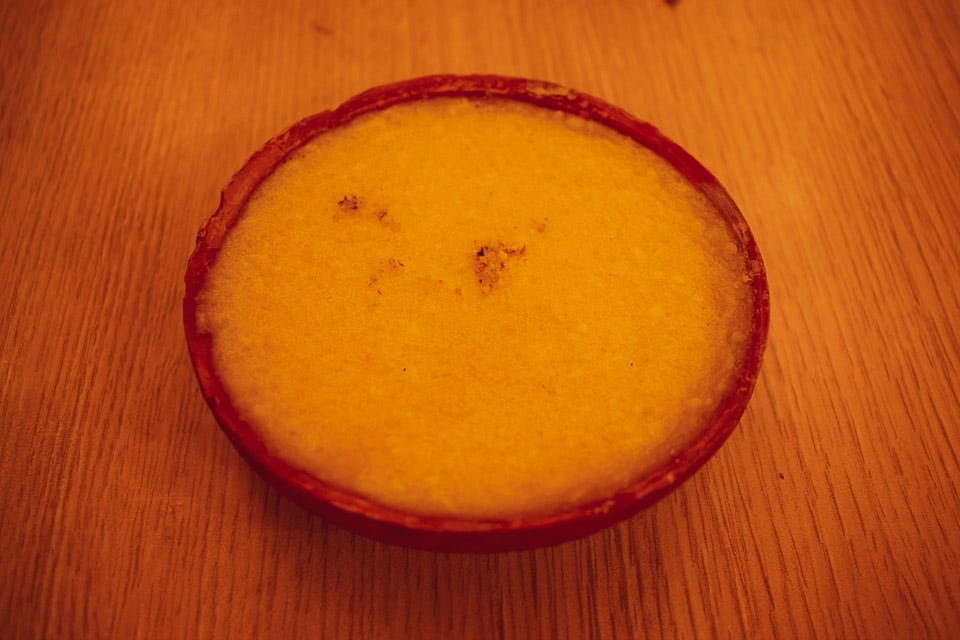 Other Notable mentions serving good Kolkata Biryani in and around the city:
1. Dhaka Biryani House, Baranagar: famous for Biryani and chap
2. New Aliyah, esplanade: famous for Biryani and stew
3. Khaza Biryani House, Hazra: Outdoor sitting and really cheap but serves great Biryani
4. Afreen Biryani House, Thakur Pukur only prepares Biryani and Chap with Biryani being a crowd puller of the locals. Cheap priced.
5. Indian Biryani at Sealdah is another local eatery serving delectable biryani at very reasonable rate.
6. Kareem's is a good Biryani place though I ma yet to try their food.
7. The long stretch of Camac Street and Prince Anwar Shah road has a number of streetside stalls selling biryani from red cloth covered handis. Not all of them make the cut but those who do are worth a try for a very reasonable price. one good way to spot one such hidden local gem is to gauge its popularity by crowd during lunch break during office hours.
8. Shimla Biryani near E M Bypass. I have seen this place during commute and heard rave reviews but yet to try their biryani (transparency, yaay).
The "Original" Kolkata biryani
Ever wondered how it tasted at the kitchen of the Nawab? Manjifat Fatima, a descendant of Nawab Wajid Ali Shah's dynasty has a home pop up (not a full fledged restaurant so the experience is bespoke) which answers your curiosity at the twenty first century. Prebook here and come (and thank me later).


Oudh 1950 and Dum Pukht at ITC Sonar are two beautiful fine dining restaurants which serves good biryani. However, if you are insistent on authentic Kolkata Biryani, these places will not live up to your expectation!

Also read: Learn the trick of cooking Kolkata Biryani!

Few days back, I was on a girls' date at Park Street when I found Paradise, the famous Hyderabadi chain of Biryani, is building a stall by the Bose store. 'What blasphemy!' I thought in my mind! Then I laughed. Will they serve the potato Biryani that we dearly love and choose a Sina piece of "Motton" as asked by the curious taker? Will I (or another Bengali girl for that matter) stand in a queue in front of Paradise at midnight during Durgapuja with pocket money saved meticulously? Time will tell.
Pin it for later!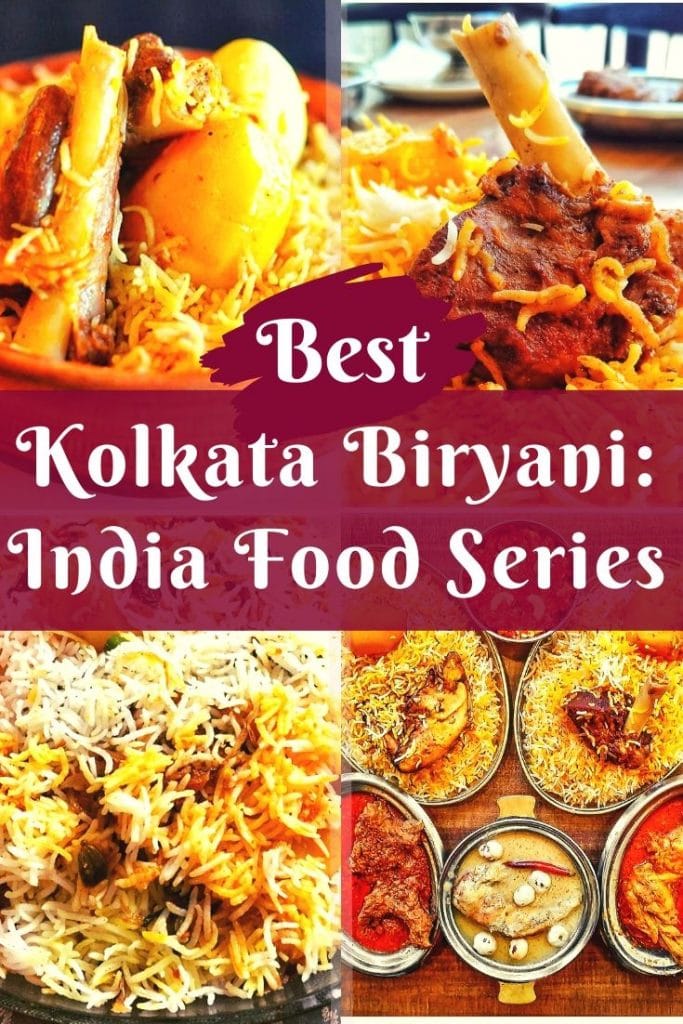 This post may contain affiliate links. Please read the disclosure post. If you have liked the article, you may support it by buying using these links without any extra cost to you.
Let's stay connected on Facebook, Instagram, Twitter! You may also consider joining my mailing list. I send travel and photography related emails only once a month!