About the blog: The old school cabin restaurants of Kolkata are the remnants of old lifestyle instilled at the heart of our Mahanagar, Calcutta! No fuss eating houses serving local favorites of Chops and Fries and Cutlets, often bearing a touch of Anglo households, are distinctive to Kolkata. Here is a list of the Cabin restaurants that survived the mad rush of modern development, gradually engulfing the old and timeless. these Cabin restaurants serve quality meals at a surprisingly economical price range and attract consumers who adore history and love the legends associated with these eating houses!
Pin it for a later read!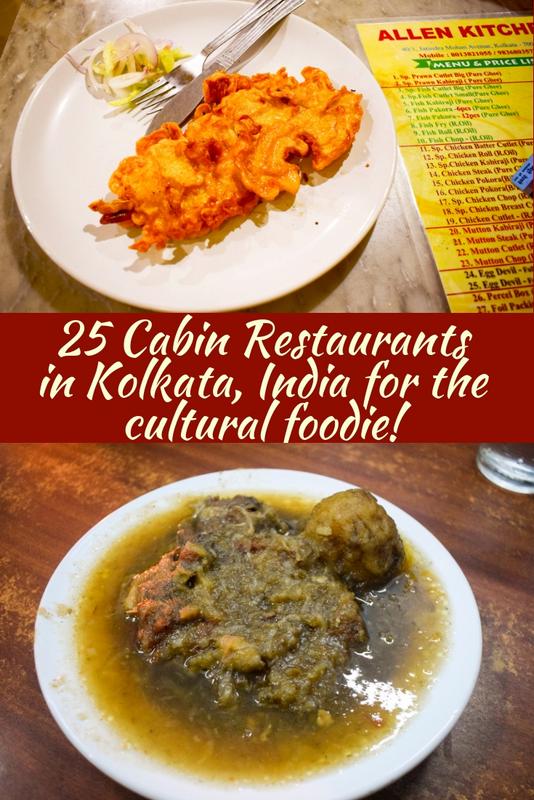 Quick tip: Kolkata metro rail is your best friend as you embark on a journey to eat great food at the old school cabins in the city. Here is a guide to ride the Kolkata metro train. I have a similar post on the Delhi Metro rail guide, just in case you are in need of a guide to explore the public transport system at Indian capital!
From Cheap Restaurants for Couples to Rising as the Face of Heritage Eating Joints: Cabin Restaurants are a staple in Kolkata Food Scene
A bouquet of tiger prawns has reached the dingy lanes of north Kolkata at the wee hours of the day! The fresh catch from the river mouth of Bakkhali, they will be clipped, de-veined, smeared with ample amount of garlic, to be frozen till afternoon.
Skilled hands are now busy mixing in mint and coriander leaf paste with white flour. Bread crumbs are ready to take an egg white bath.
The kitchen of the Cabin restaurant is poignant with love. She is waiting for Uttam Kumar to stop by en route home. The suave Bengali heartthrob will step down from the chic Fitton car, greet with his iconic smile and ask for his regular favourite, "Prawn Cutlet!"
Love trickles down to every stratum of society. The cupid struck teenagers of 90s Kolkata found it difficult to secure a "prem korar jayga", a place to meet the beloved. Just meet, mind you, to sit with hand in hand, and talk about dreams. The Kolkata cabins came to rescue.
The children of Kolkata grew up, as all humans do. Their need of love accelerated and catered to by these cabins subsequently, with a curtain drape. A cover that is meant to give you privacy. A plate of Kolkata "chowmin", two throbbing hearts, a draped cabin: and thus Anjan Dutt made promises to be kept for Bela Bose.
For the uninitiated, Dutt's famous song Bela Bose puts a lover's urge into words, now that he has a job with a salary of INR 1100 (I would rather not convert it to USD) the beloved must wait, cancel the arranged marriage, "sambondho" that the family has fixed and build their dream home at the 2 room apartment hues in azure blue at Kolkata suburbia ! And, this is a telephonic conversation!
Stages of eating a fish cutlet!
The old cabins of North Kolkata are what dreams are made of in a bustling city. Forget AC or "ambiance". They serve good, great food. The type of food whose history traces back to Kolkata's colonial days, a plate showing the influence of what the British brought. Breadcrumbs and deep frying process successfully stage example of East meets West! They are made of near-extinct recipe and very very precious!
Popular notion suggests the curtain space was basically reserved for those coming with family, a woman in the company, "Ghorer Bou". The curtain keeps the woman immune from inquisitive eyes, thought to be less than dignified activity back in the era of 50s or 60s. Eating out as a family affair was not very welcome to Bengali households even a few decades back. Cabins with their sumptuous cutlets and economical pricing were instrumental in loosening the stigma.
With time, lovers of Kolkata deserted the comfort of the cabins for greener pasture… erm… park. Families were comfortable to eat in public. Disposable income poured in meaning eating out at Aaheli or Bohemian are a regular affair. Bengali also developed a taste for contemporary world cuisine!
Few cabins survived the aggressive gnaw of changing time. The sheer quality of food alone make them a strong contender in the changing dining out face of modern Kolkata!
Also read: The Ramadan Street food in Bangalore at Mosque Road and Kormangala
All the egg dishes on mention are exclusively Duck eggs unless otherwise stated!!!
25 Top Cabin Restaurants in Kolkata which has Survived!
Niranjan Agar, Girish Park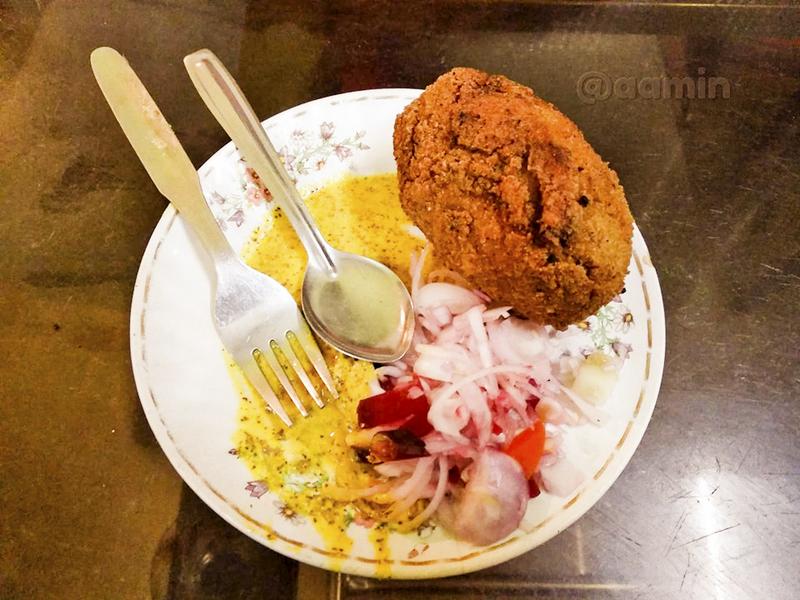 I am a Bethune School alumni, meaning "walking past Niranjan Agar and being overwhelmed with the aroma of minced meat" happened to me at a very young age. Little did I know that the minced meat will be arty enough to coat a humble boiled egg, the white of it perfectly complimented by the brown of first's intense love.
I never had enough pocket money to visit Niranjan Agar in school. Also the joint is open only from 4:30 pm, like most of these cabin restaurants are in North Kolkata. After multiple unsuccessful attempts at eating the famed Dimer Devil (okay, Deviled Egg for the snob in you), I finally found a place at the corner table one fine evening.
Cabin restaurants hardly have those cabins any longer. The plywood partitioned private sitting arrangements have given way to a more inclusive, generic sitting arrangement that yells SIMPLE.
"Aar ki khaben?" had asked me the orderly, what else I want to eat? He noticed my enthusiasm at clicking pictures amidst the nonchalant office goers who eat "Bikeler Jolkhabar", evening snack and take some for the children at home at Niranjan Agar before catching the last train from Howrah station.
The classics of Niranjan Agar include Mutton Kofta Curry, liver curry, fowl breast cutlet etc. "Chicken": the term is yet to make a place in the menu.
Though Niranjan Agar is open till 9 pm, the sooner you go, the better are your chances of ordering what you like. Stock gets over soon-ish. I have heard "Shob Sesh", all over, multiple times!
Nearest Metro Station to Niranjan Agar: Girish Park Claim to fame: Dimer Devil, Mutton Liver Curry, Breast Cutlet Also open for breakfast on weekends, reach before 8 am or else "Shob Shesh"!
Allen Kitchen, Girish Park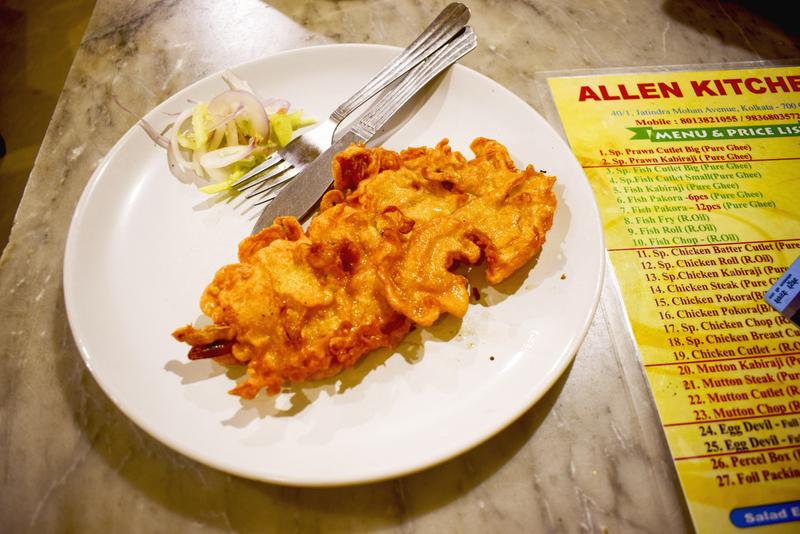 Allen Kitchen is the real serendipitous encounter that I have had in Kolkata. I have heard people raving about Mitra Cafe situated on the opposite road at walking distance. However Allen Kitchen was mysteriously absent from my reference list!
Allen Kitchen must be hailed for its surprisingly cleanliness. The place is 125 years old. I was told, Allen Saheb gifted it to his Bengali friend before leaving the country!
The prawn cutlets of Allen Kitchen is other worldly in taste and feel. The huge butterfly prawns are cooked in pure Desi Ghee, a very big deal! the aroma of ghee will steer you to heaven or cloud nine, for believer and non-believers respectively!
Also read: These Heritage Houses of Kolkata perform the most Exquisite Durgapuja: 40 Bonedi Bari Durgapuja Photoblog
The interiors can accommodate 14 people at large at any given time. Yet, pedestrians crowd to take a bite at the legendary prawn cutlet, priced at INR 150. I suspect it is the reason why pure ghee is used to fry Allen Kitchen food products, a fine example of sensory marketing!
Nearest Metro Station to Allen Kitchen: Girish Park Claim to fame: the Prawn Cutlets cooked in Ghee, Kobiraji mutton cutlet open from 4:30 pm to 9 pm. During Durgapuja, the closing time is extended till 2 am!
Mitra Cafe, Shobhabazar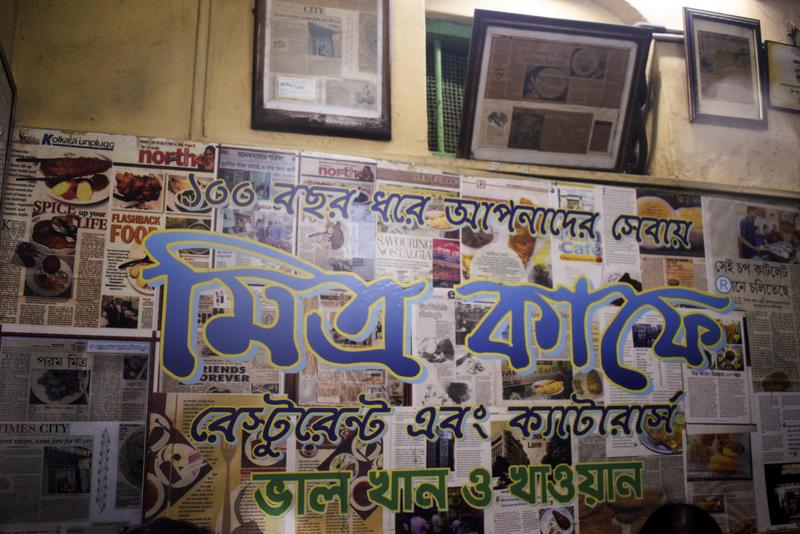 The quintessential most popular cabin of North Kolkata, Mitra Cafe is famous for mutton kabiraji cutlet, a piece of art, mutton marrying into crumbly fried egg white.
The brain chop of Mitra Cafe tastes the endurance of a food lover. Mitra Cafe's mutton brain chop is only available from 5 p.m. to 5:30. Plan your visit accordingly to eat this gooey inside crusty outside fried chop!
Mitra cafe has its own website. I have never had the luck to sit and eat there. The morning breakfast of Mitra Cafe comprises of bread toast with mutton stew and pudding. Eating at this century-old joint is nothing less than being teleported in a time capsule.
Also Read: This Bangladeshi restaurant in Kolkata serves the best Kochubata with Shrimps!
Mitra cafe is housed opposite Shobha Bazaar metro station. Do try the soft grainy pudding aside the traditional Chop-cutlets at Mitra Cafe. they do have a small air-conditioned sitting arrangement as well. In a stone's throw away is located Kumartuli, whose Durga Idols are the epitome of handcrafted excellence. I have written a blog post on a self-guided tour of Kumartuli.
Anadi Cabin, Dharmatola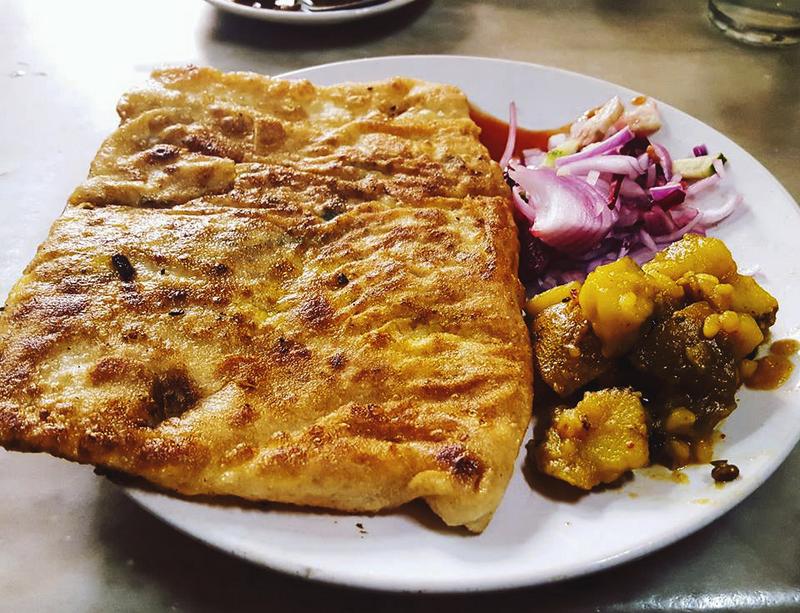 "Anadi's Moghlai Paratha" is a name with which every 90 Kolkata kid grew up. Every pre-durgapuja new market shopping ritual included that mandatory lunch at Anadi's Cabin. The almost dilapidated cabin not only survived the dire competition from a choice of restaurants right at the heart of Kolkata, but successfully created its own share of loyal clientele. Your truly finds solace at Anadi's during every trip in Kolkata!
It is the Moghlai Parota of Anadi that never really convinced me to look forward to any other "Paratha" place with similar enthusiasm! No matter how many dollops of white ghee are poured on top of them!
The duck egged Moglai Parota is a win at Anadi's but magic has been created at every sip of the "Alur torkari" that comes accompanying the Moghlai parota. People can die for this cubed potato soaked in onion-tomato-nigella seed red bowl of happiness!
Anadi Cabin is located close to Esplanade metro station. Try eating slow cooked Mutton Kosha with the traditional Moglai Parota. I have had similar bread in Bangalore Mosque road during Ramadan food walk. I was told the name is Baida roti. Same thing, if you ask me.
Dilkhusha Cabin, College Street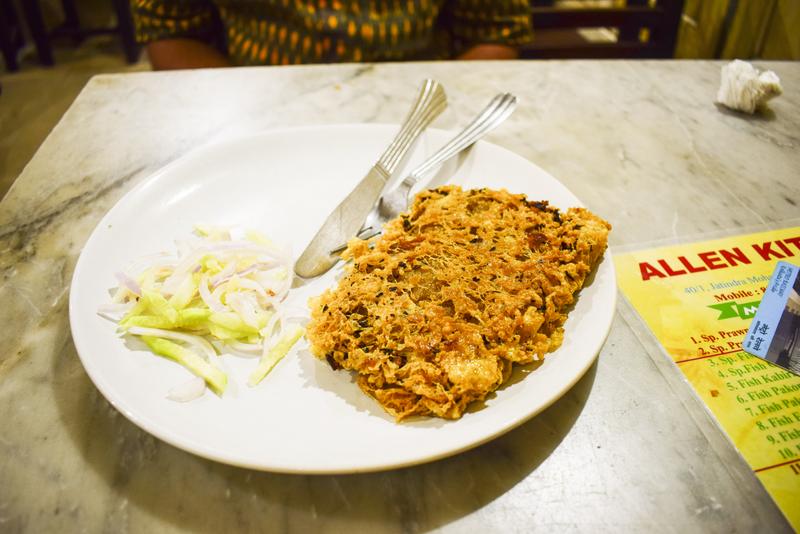 If Kolkata is the cultural capital of India, North kolkata, especially college street wear the crown within the Calcutta municipality. How far will College street remain if Central avenue is taking the lion's share of Cabin story highlight? Especially, College street has its own share in legendery "eating houses" of Kolkata!
Dilkusha, literally meaning one that pleases your heart, is a century-old cabin cafe of College street. The old place has made space for the Calcutta Chinese in the menu card but the Chicken Kobiraji cutlet steals the real thunder!
Located at College Street behind the numerous old bookstalls, Dilkhusha Cabin can be reached by walking from M G Road metro station. You can alternatively take the tram from BBD Bag!
Also read: how to ride the Kolkata Metro rail!
Paramount Sherbats and Syrups, College Street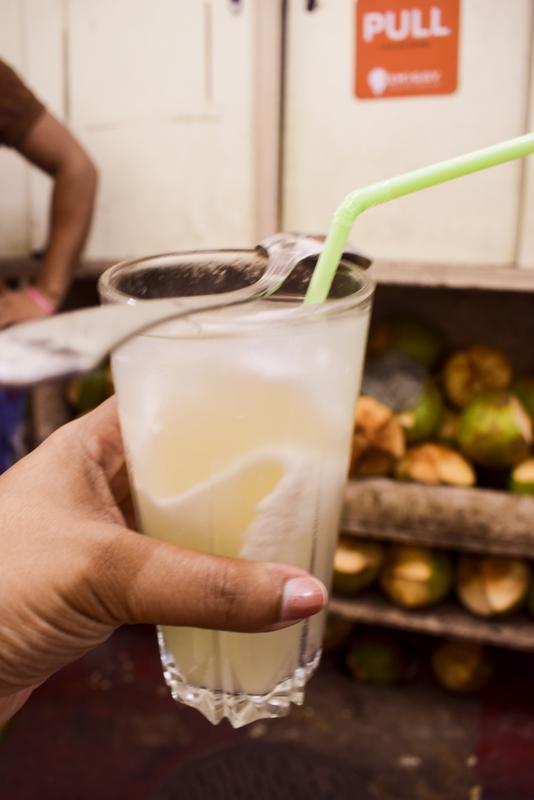 Unlike the other places listed in the article, Paramount is a Sherbat shop, a "sorboter dokan". A very unique identity if you are me, Paramount only sells syrups. I know a few non-residensial Bengali who frequents the shop during every Kolkata visit to get their yearly supply of syrup solution!
Try the green coconut Sorbot. I know you have loved it. Try that once more, no one will judge.
I have to tell you that most of the mock-tails are painfully sweet. If you like them the other way, do inform beforehand!
Keshar Malai Lassi and Cream Lassi are other local favorites.
A 101-year-old Sorbot shop has been bestowed with footfalls of many legends of Kolkata, like most of them featured on the list. But Ramkrishna, a Godman of Bengali Hindus favoured this shop too, among others. The name strikes out from the list!
The Indian Coffee House, College Street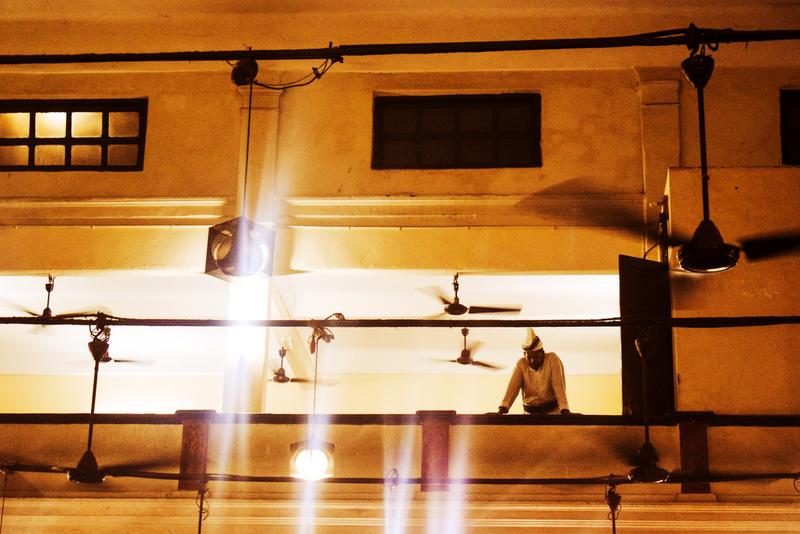 Ah, sheer nostalgia rules my mind as I talk about Indian Coffee House. The first date, the first class-bunk, the first of many and down the line a decade after, I still have not got enough of coffee house. And surprisingly, I do not drink coffee!
A lot of world change and revolution have taken place at Coffee House. The world changed for better or worse as well. Coffee House remained constant, so did the nonchalant workers!
More than drinking the famous black coffee solution and the white bread sandwich, people flock to coffee house to see the orderlies clad in Victorian age uniform. The service style is questionable to the modern hospitality standard but backed by unions hence, lets just keep it as, distinct!
Coffee house is famed for Adda, the quintessential Bengali procrastination style, a chitchat session which extends to multiple hours. generally speaking, the Adda starts with frivolous nothingness and quickly escalates to the next change of orders in the world. Experience that at the Coffee House, coupled with Coffee. Your cup might run out of the drink but you shall never be asked to leave! Reach Coffee House, walking from Central Metro Station. The walk is rewarding too.
  Also read: Travel Guide to Old Silk Route in Zuluk, East Sikkim
Basanta Cabin, College Street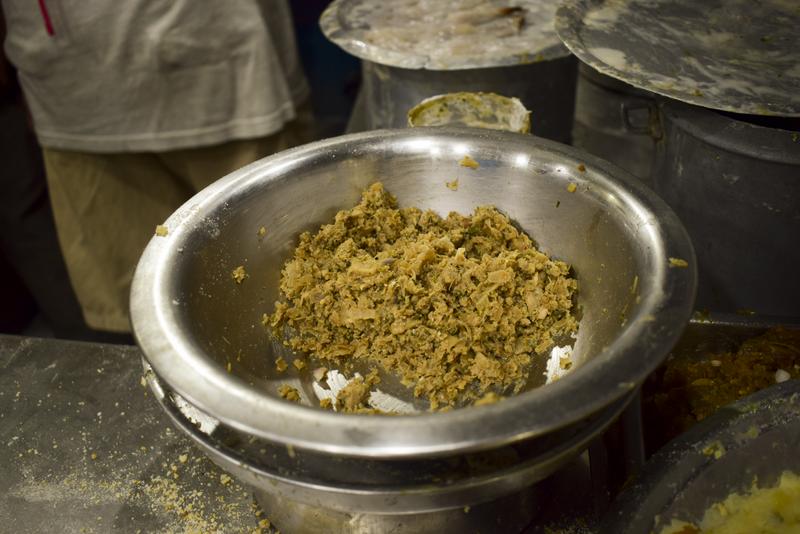 The iconic heritage eatery of College Street, Basanto Cabin had found easy mention in various movie reference for all the right reasons. The Kobirajis and cutlets of Basanto cabin are famous, so is the Mughlai Paratha. Try the fowl here.
Reach Basanta Cabin with around 200 rs in hand for a couple. The marble top sitting benches will host you for lunch. The cutlet comes with a side of Kasundi (mustard chutney) and chopped cucumber-onion salad. The nearest metro station is Central.
New Basanto Cabin, Hedua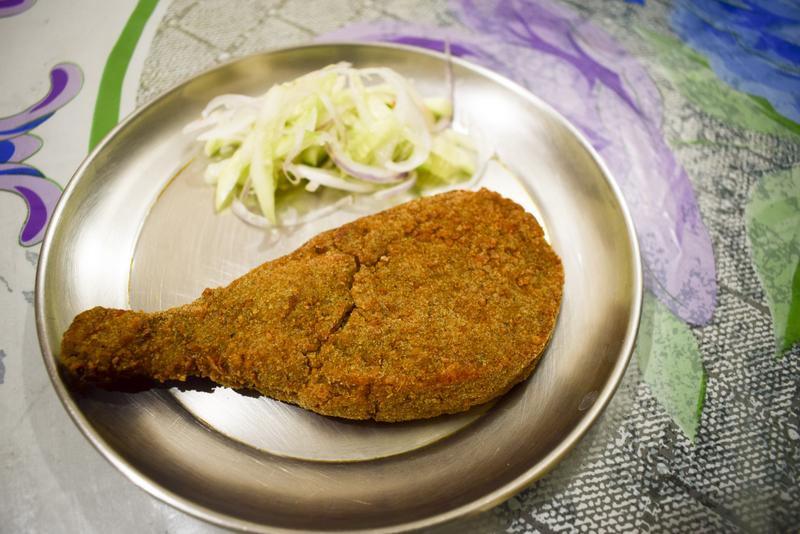 The quintessential "Thek" of Bethune college and Scottish Church, New Basanto Cabin had shown me a dangerous thing! A fly got glued in a Paratha dough. The worker did not notice, he picked it up and flattened the way a Mughlai paratha should be and fried it, along with the fly!!!
Now I try hard and recall if my memory is failing me. If he picked out the fly. If he threw the dough. But I have no recollection.
I lived my entire college life with this belief and never really went to eat at the New Basanto Cabin. However, I hear great reviews of their meals as well, especially by the Hedua crowd.
The nearest Metro station is Girish park. The New Basanto Cabin would not pinch your pocket for more than 100-150 for a full-fledged meal. Just a roll would come down to INR 40 or so.
Malancha (Adi and Naba, two branches of the same patronage), Hatibagan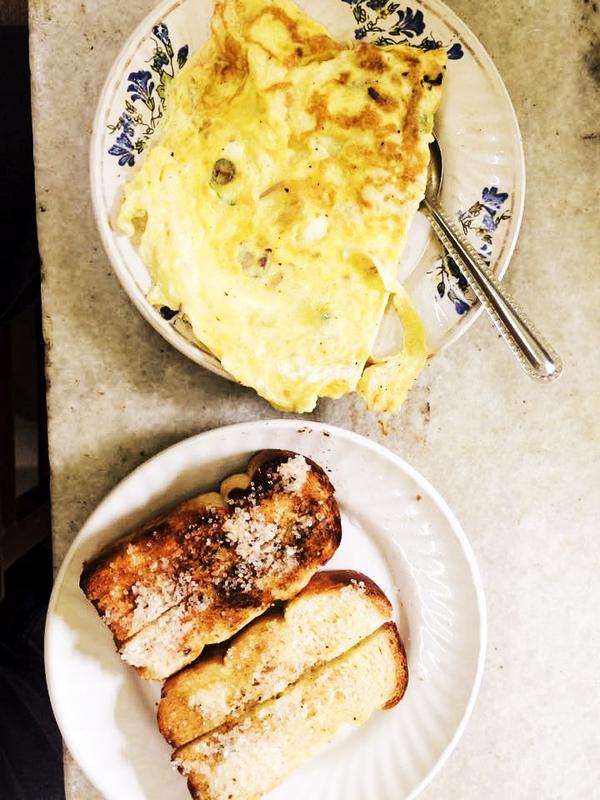 The Shikdar Bagan lane shop has been divided and split into two, old and new. I tried the old one, the one which apparently retained the original "Kaarigars", the craftsmen.
Malancha shops are famous for Fish Fry, Kabiraji Cutlet & Mughlai Paratha. The crunch on every bite on the Calcutta bhetki, the every thought of it, makes it a little difficult for me to continue here!!
Nearest metro station to Malancha is Shobhabazar metro station. Naba Malancha has introduced Chinese on their menu too!
New Chowrangii Cabin, New Market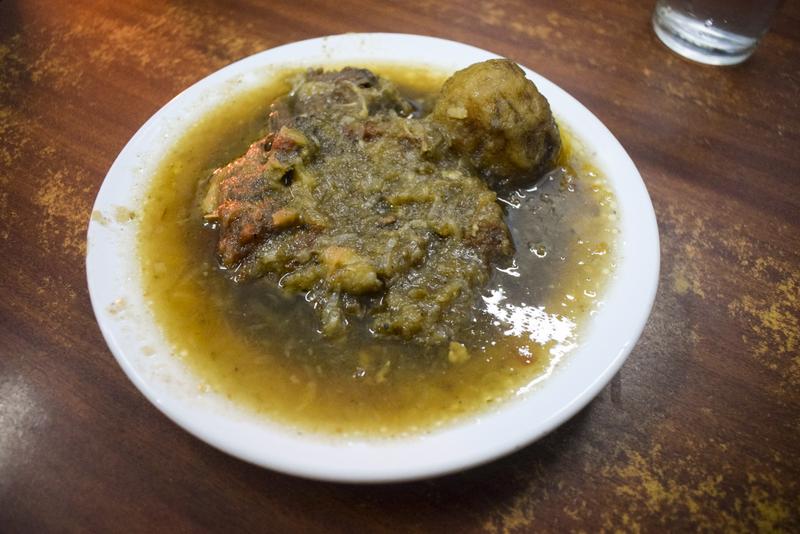 The Mutton or Fowl (no, not chicken) stews of this joint easily found a way to old-timers' prescriptions! "The stew will make you stronger".
The New Chowringhe Cabin also features decent Kolkata Biryani which might make it difficult to choose between a plate of "aromatic rice and meat and potato" and Chop-cutlets! I suggest hold on for Kolkata Biryani. The cabin is located at Dharmotola and can be easily accessed by Tram/Esplanade metro.
Campari, Dover's Lane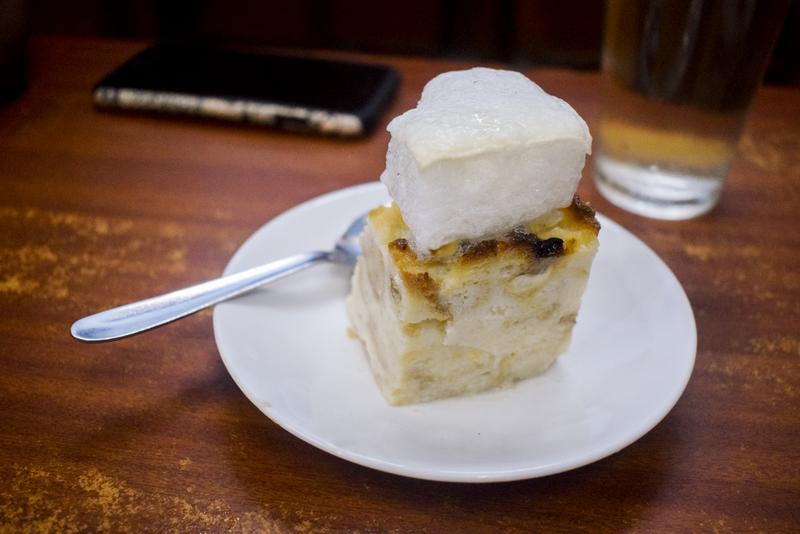 A simple "Parar morer Cutlet Dokan", a neighbourhood cutlet shop, can change its colour as soon as the door opens at 4 pm: you need to see it to believe! Benches and marble top sitting style has vanished at this south Kolkata cream de la cream cabin (?) as food lovers are required to stand and eat.
Also read: Planning a trip to Kolkata during Durgapuja? Read this guide!
None complains though. A bite on that fish roll here and the fish cutlet there, you end up ordering an extra portion and take it home! They sell frozen cutlets which can be fried at home and served hot!
The three generation shop that Campari is, it retained a German stitzel influence on its rolls as pioneered by one of the erstwhile owners.
Campari is located near Gariahat Mor, Basanti Devi College where the sparkle of saree shop might challenge your decision to steer your disposable income! The nearest metro station is Kalighat. take a quick auto ride from there. Campari rolls are distinct and often rated as the highest in Kolkata.
Apanjan, Kalighat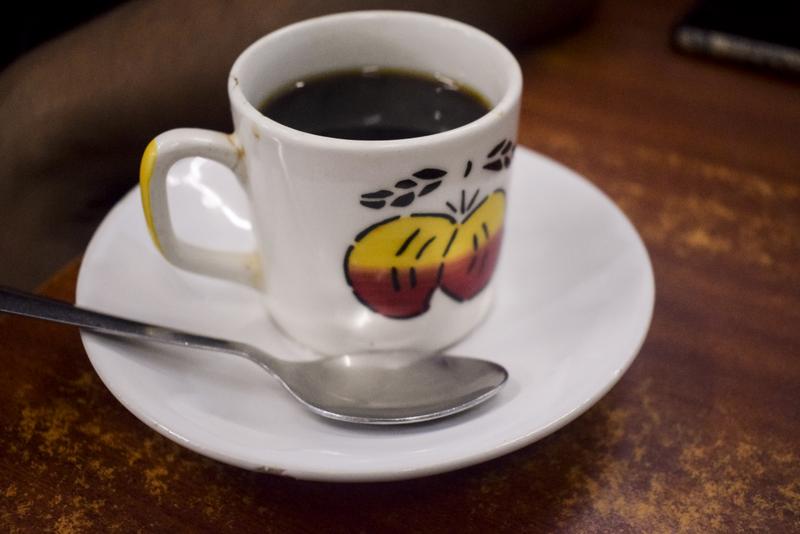 The hole in the wall shop of Apanjan at Kalighat serves various snacks ranging from cutlets to Telebhaja and amazing tea! The strong tea is very identical to Indian streets, with a dominant aroma of milk. Apanjan's fish chop brings people from around the city in front of the tiny joint. The beetroot cutlet you get in the winters sure turn a few heads!
Cafe, Jatin Dash Park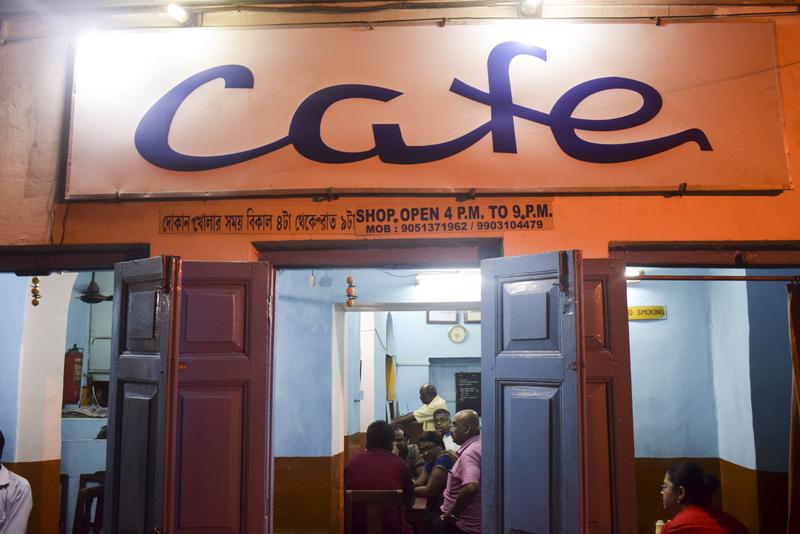 The Cafe is one of the better maintained old eateries of the lot. The cabins at a side have been renovated as cubicled sitting arrangements. Food is amazing! I recommend trying the Pudding, the Mutton stew with a gentle piece of potato and fish roll. The place is situated right next to Ashutosh College.
You can reach Cafe by getting down at Jadin Dash Metro station. the restaurant is situated right next to the metro station.
Regent's (behind Grand Hotel), Dharmatola
The Regent special mutton curry is drool-worthy in short! However. the restaurant is famed for its Moghlai Parota and evergreen Kolkata fish fry!
Reach Regent from Esplanade Metro station.
Dhiren Cabin, Shovabajar-Ahiritola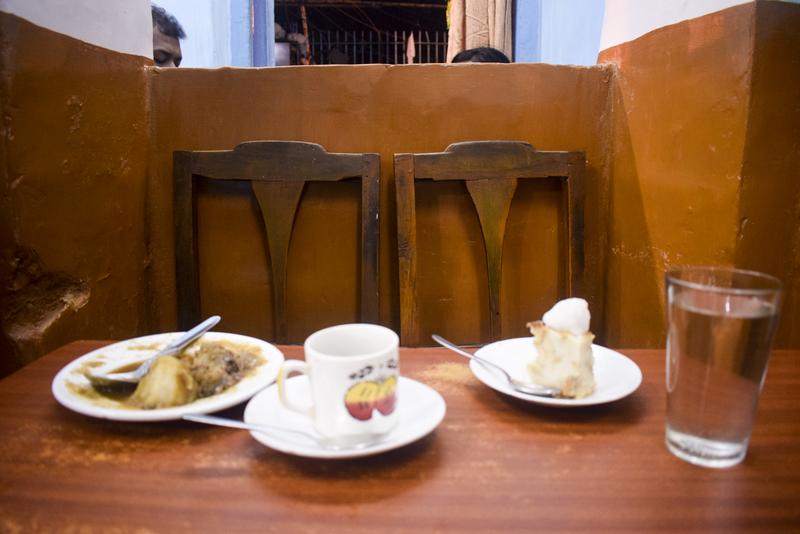 Located close to the Shobhabajar metro station, Dhuren's cabin has lost much of its limelight to the neighboring Mitra cafe. That said, Dhiren cabin is a favourite among the locals. The cutlets are equally good if not netter and served at a cheaper price!
Fern Restaurant, Gariahat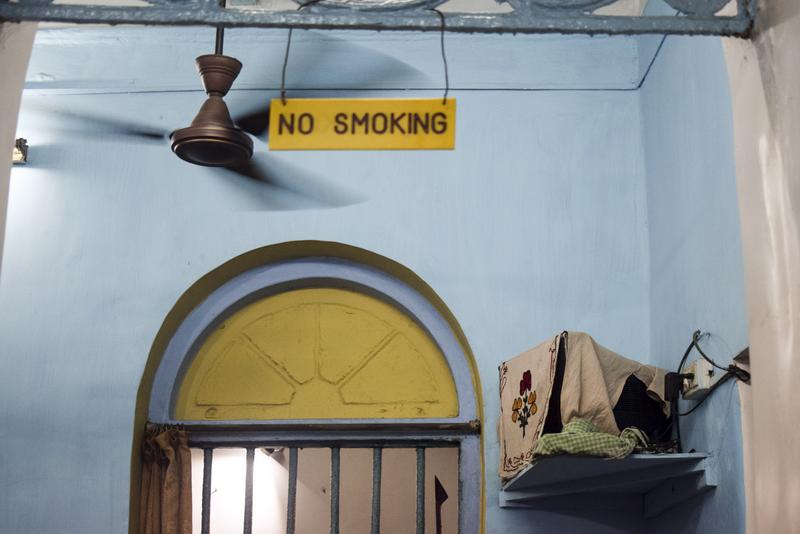 Now also serving rice meals, very much like the pice hotels, Fern Cabin is a old world Cabin cafes of South Kolkata. he cabins are still nin place last I checked. The owner takes pride in the cabin. He opines that womenfolk of neighborhood find it comfortable to sit in the cabin and having lunch on the weekdays!
Chittoda's Suruchi, Esplanade
One of the gems of Deckre's lane, a food heaven of Kolkata!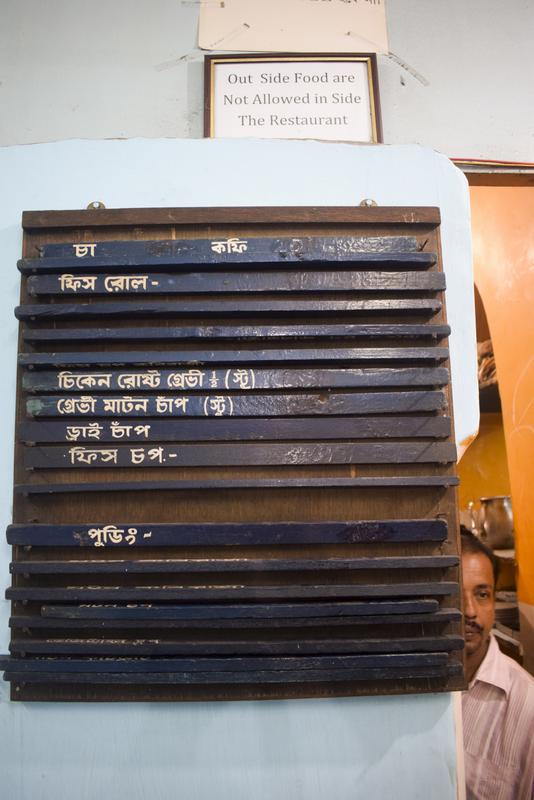 Chitto babu, the call of adoration is bestowed on the cabin cafe owner at Chowrangee. The place is one of the best when it comes to budget-friendly restaurants of Esplanade that serves good quality food.
The chicken stew and fish Kobiraji are iconic produce of Chittoda's Suruchi. You can reach this place from Esplanade metro station.
Das Cabin, Gariahat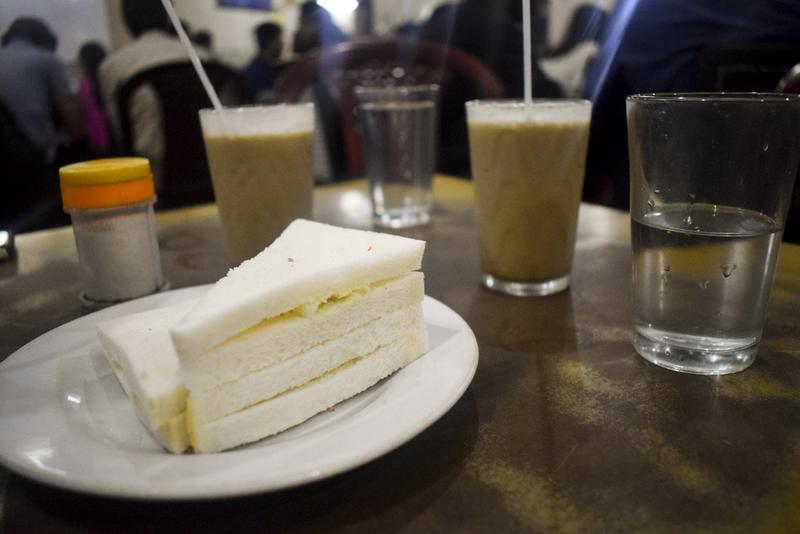 Located at Gariahat, Das Cabin is much loved for the fish fry and iconic morning breakfast that serves toast omlette with a cup of hot tea. The tiny place is never empty.
Das Cabin is located near Gariahat Mor. you can get down at Kalighat Metro and take a quick auto ride to reach here. Bring about INR 200 for a meal for two.
Also Read: These are the cheapest street food of Kolkata that will make you fall in love with the city!
Dutta Cabin, Ras Behari Avenue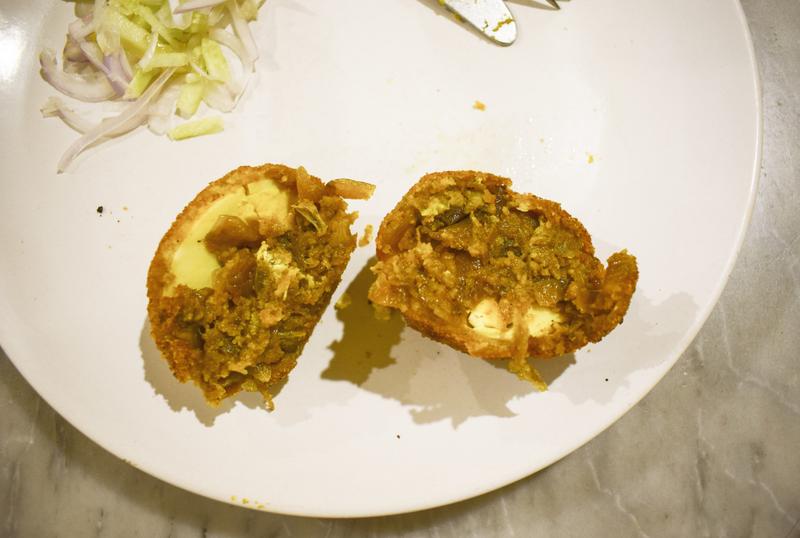 Besides these, here are few more cabins which you should try. Please free to add your recommendations!
Friends Cabin, Shyambazar
Personally, I love the Prawn pakora they serve. The juicy supple meat of the tiger prawns making its presence known with every crunch of the batter fry constitutes the small pleasures of life! Also try the mutton cutlet here. You can reach this place from Shyambazar Metro station. It is open only in the evening.
Dilruba Restaurant, Shyambazar
Probably the place which serves largest Kobiraji cutlet in Kolkata! You should also try the Gravy Chowmein of Dilruba, a signature authentic Kolkata-Chinese very distinctive to this part of the world!
Sanjibani Cabin, Shyambazar
Chinese items often shadow the amazing fish Kabiraji Sanjibani Cabin makes.
Bholanath Cabin, Bagbazar
Try a chicken cutlet and sip of the hot "Cha" sitting on the wooden benches at Bholanath in the evening. The 60 year old place is located in North Kolkata near the erstwhile house of Girish Chandra Ghosh, a legendary theatre actor and one of the faces of Bengal Renaissance.
Get down at Shobhabazar Metro and walk for around 850 Meters to reach Bholanath Cabin.
Hygienic Food Cabin, Maniktala
The erstwhile name has been changed to steer away from the stigma associated with cabins being dingy. Hygienic Food Cabin does live up to the name. The tiny take away counter serves traditional telebhaja as well as rice meals. Hard times call for survival strategy.
The Maniktala shop can be reached by a quick auto ride from Girish park metro Station.
Also Read: The Iconic places to eat in Hyderabad during Ramzan!
Favourite Cabin, College Street
Steeped in the narrow lane labyrinth of College Street area, Favourite Cabin oozes out the warmth of a grandfather!
the 101 year old tea and toast cabin serves a heart shaped butter cake with each meal. My heart sinks in that piece of cake!
Like most of the College Street joints, favourite Cabin had its fair share of hosting the historical figures, from Masterda Surya Sen to Netaji. The tea cups of Favourite cabin served witnessed revolutions in seed that shaped present day India.
Nearest metro station is Mahatma Gandhi road/Central. Pocket Pinch is around INR 150. Highly recommend the tea and bun.
Unnayan Cabin, Entally
Located opposite to the Entally Market, Unnayan Cabin has played a sweet trick with the special Mughlai Parota. The Paneer Butter "Carry" on the menu card may violet the Cabin restaurants terms but testify to the diverse ethnicity of the locals. They had to introduce pice hotel style rice and curry meals or the ubiquitous Kolkata biryani with Chicken chap to keep up with the game. But Cutlets and Moghlai sell never really receded.
Nearest Metro station is Esplanade. Pocket pinch is around 200 Rs for two people.
The old Calcutta cabins pensively watch as the city skyline change. Yet together, they stage a commendable resistance on the face of modern waves. Kolkatans have embraced the best of both worlds. Needless to say, economic pricing and old world appeal render the Cabins as trending theks, hangout areas among the city's youngsters and gourmet enthusiasts.
Look out this space as I shall be updating more details of Kolkata cabins as I explore Tilottama!
Also, read about Zakaria street food during the month of Ramzan (or not).
Things to know before visiting the Cabin restaurants in Kolkata!
The old school cabins of Kolkata do not have parking facility.
The Cabin cafes of Kolkata are best for takeaway food if you are not a fan of the sitting space or have not found a place, the latter being very likely.
Vegetarian option is there. You can try Mughlai paratha and veg chop/cutlet. However, it is limited.
If you have high standards of hygiene expectation, refrain from visiting the cabin restaurants.
These days The Cabin restaurants are trying to cope with the new age eateries and have even introduced new items on the menu. At Mitra Cafe, you will find Chinese options as well. However, for an authentic cultural experience, I suggest you stick to the cutlets and kabiraji. Of course experiment with mutton stew, pudding and other "a lot like love" dishes!
These eating houses hardly have a toilet for guests. Wifi is a distant dream.
Loved the read? Pin it for later!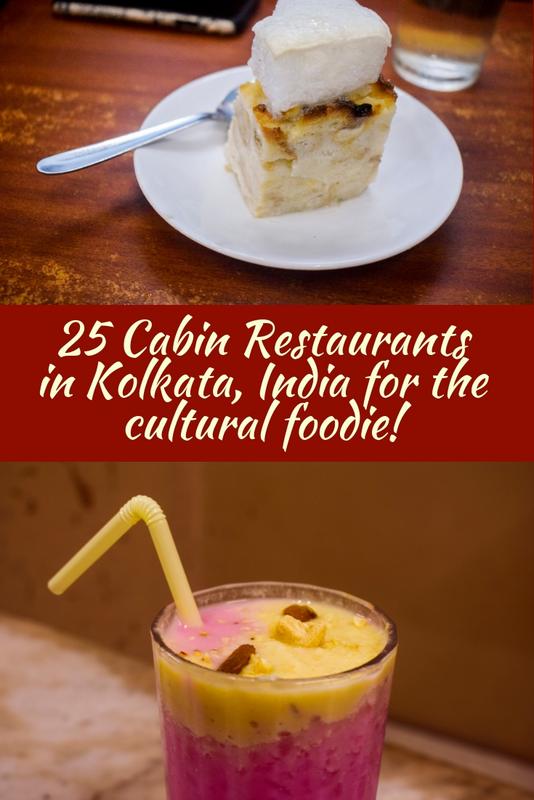 List of Other Places to Eat in Kolkata
Let's stay connected on Facebook, Instagram, Twitter!
This post may contain affiliate links. Please read the disclosure post. If you have liked the article, you may support it by buying using these links without any extra cost to you.