"I am still young. I will try the next time!" Told me Veronique.
At the age of 23, the former Miss Mauritius crown holder now hosts guests to the boutique BNB Kazalala, hidden away at the southern tip of Mauritius. She also attends classes at an university. She aspires to adorn the crown of Miss Universe someday!
In her words, I hear the confident Creole articulation of Mauritius. She is a new country. And she is resolute to adhere to the myriad cultural tapestry bestowed by her chequered past. She owns it all, and marches on!
No amount of Sun and Sand pictures can ever quite prepare you enough to alight on Mauritius.
It is her people, the kind and genteel smile on their face, the peekaboo of Indian ocean as you drive through the coastal road, the dainty chateaus with ornate white glass panels now turned into coveted abode of gastronomes, the lingering past of poignant memories from sugarcane fields, and many such snippets of life that overwhelm a conscious traveler. Even before you know, Mauritius turns into an idyllic human habitat, where multiple mistakes of human civilizations has been amended and mitigated by bountiful nature.
The 8 Millions Year Old Island!
It was during the quest of the prized spice route of Indian subcontinent, when the Arabs had a brief rendezvous with Mauritius. They adored the uninhabited land, named it "Dina Arobi" (Paradise island), made pit stops and quickly moved on for trade. This history dates back to 500 years.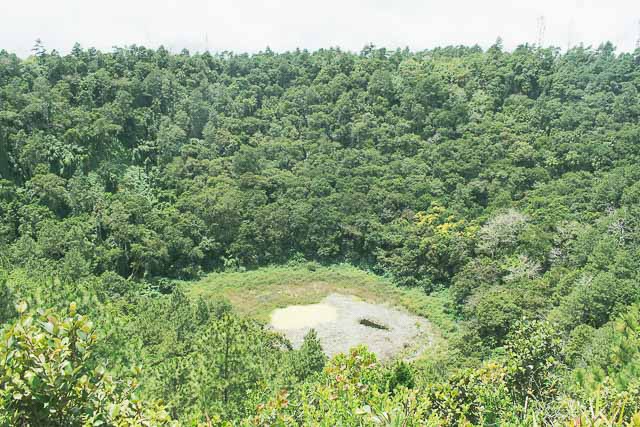 Then arrived the Portuguese. The Dutch, the French and the British soon followed. A lonely island on the Indian Ocean suddenly started to bustle with life. The scourge of colonial times brought in "slaves". From distant parts of the world, captive men and women soon found their way to the sprawling land of sugarcane fields, toiling an insurmountable amount of tasks to perform.
Slavery receded as time changed.
Fancier terms evolved. Take for example, "Indentured labourers", advent of which went on to rewrite the history of Mauritius. Your travel to Mauritius remains ambiguous until you have learnt about the previous generations and their exploits. More about that will appear later on the post.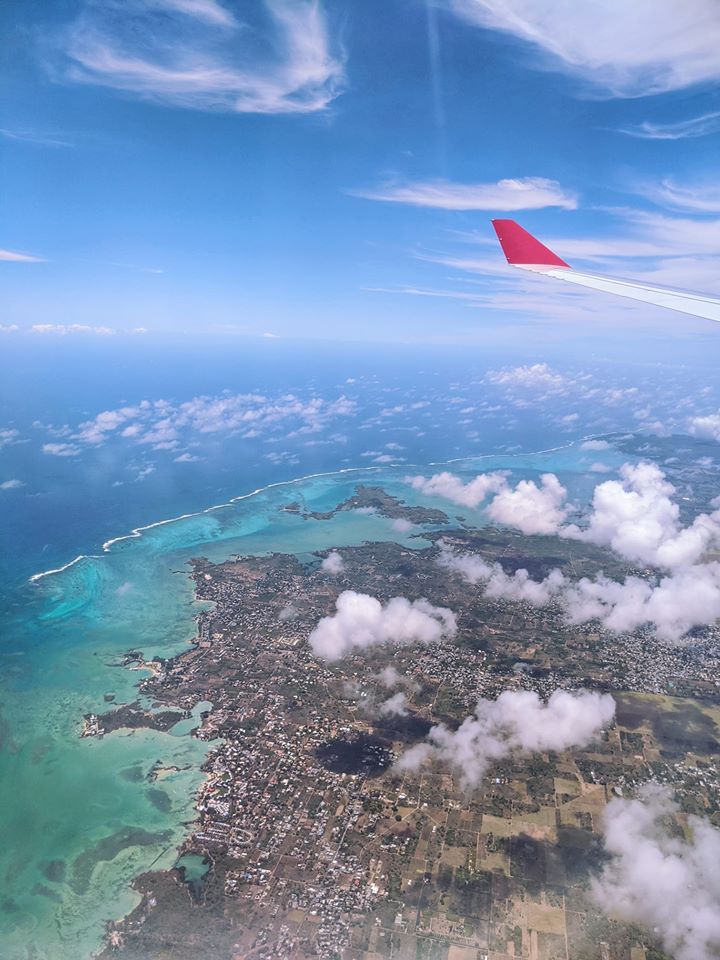 When I told my friends and family about my impending visit to Mauritius, as an attendee of the #myMauritius Explorer Lab, a blogging workshop in partnership with Iambassador, I was told repeatedly, "Mauritius is paradise."
My conviction was further strengthened as the Air Mauritius flight approached the island. There is a marked difference in the color of the ocean. The waves break in a few hundred meters ahead of the coast line, at a ridge protecting the volcanic island, emerging from seabed some 8 millions years ahead of our times.
Honeymoon and more, when in Mauritius!
White sands are generously sprinkled around coconut groves. A few lonely Reefs soar up at a distance. Rivers plunge from the high to dormant volcanic craters, make their way through lush green rain forest. The lagoons are calm. They glisten in myriad hues of sapphire-blue as the light touches. Long stretched sugarcane fields compete with Savannah grasslands to kiss the horizon.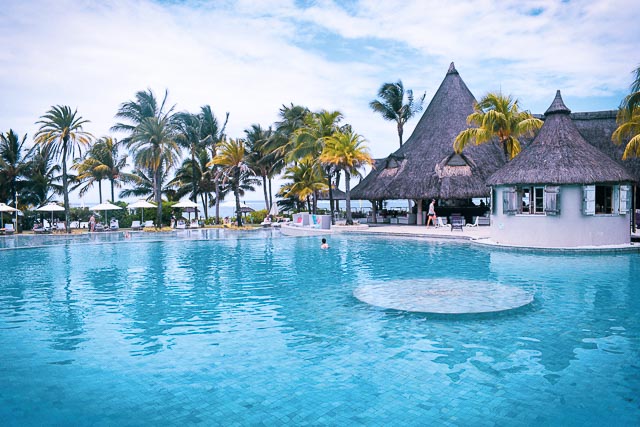 Why do honeymooners or idyllic family holiday seekers love Mauritius? The question is a complete no-brainer! Mauritius is a gorgeous & high class island destination, with happiness oozing out in abundance from everywhere. Families here lounge at the beach front. Certain beaches are reserved for family
However, beyond the realm of the typical touristy trails, Mauritius covers a somber history and an intense learning underneath. My love for Mauritius grew manifold as I feel I could touch the pulse of the nation, which invariably shares an intense history with my own country, India.
It is Greener in Mauritius
Mauritius is a star studded nation amidst Indian Ocean. Azure blue covers her from all the edges. At a distance lies Rodriguez, which is a smaller and quieter island, where luxury resorts are yet to claim the beachfront!
Yet, Mauritius was greener than I expcted her to be!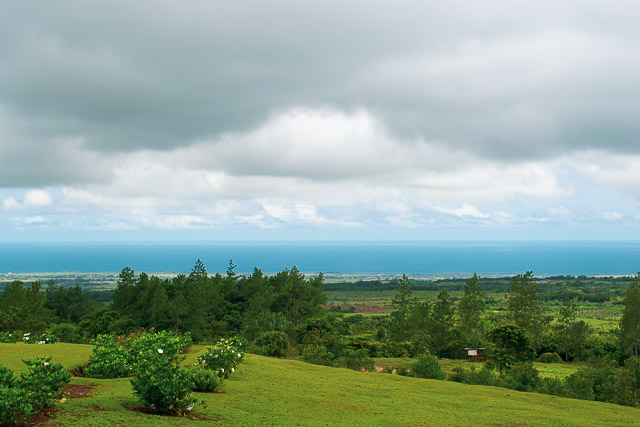 On my drive from the airport to the tip of the southern part, I found large acres of land rearing sugarcane plants. Their large leaves sway in the genteel breeze. They turn vivid during sunset. The adjacent patches of Savannah compliment the color wheel.
Small hamlets with paisley curtains and pastel windows punctuate the road. The French has left but their style remains.
Glimpses of India Everywhere!
I was first startled as I saw a poster announcing Durgapuja! Is not Durgapuja a very Bengali thing? I had not an iota of idea that I will discover Kolkata connect in Mauritius in the name of Durgapuja!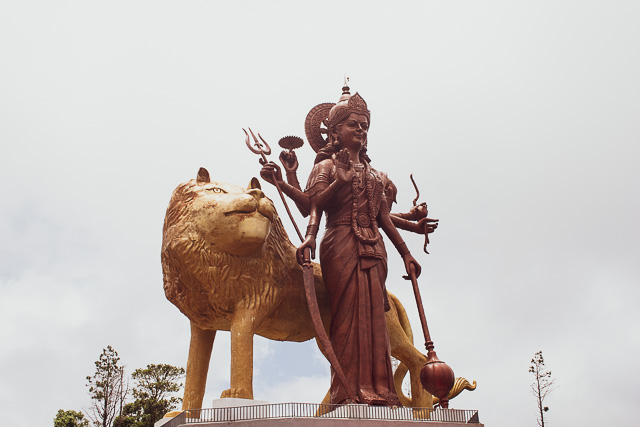 Universe came into a round when I discovered the Mauritius Biryani has also made a place for the coveted piece of potato in their plate of Biryani! Yes, I died a little and I cried a little. In rejoice, of course!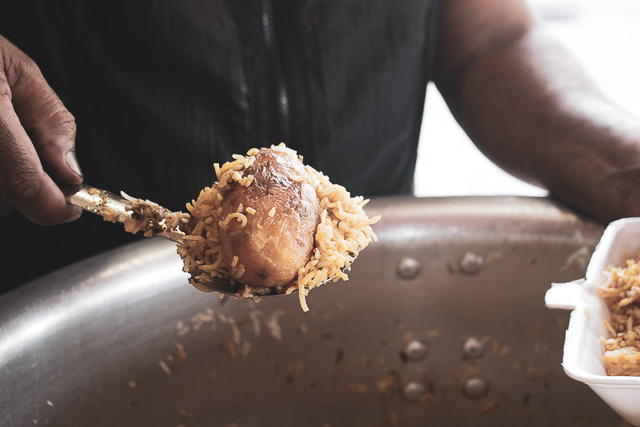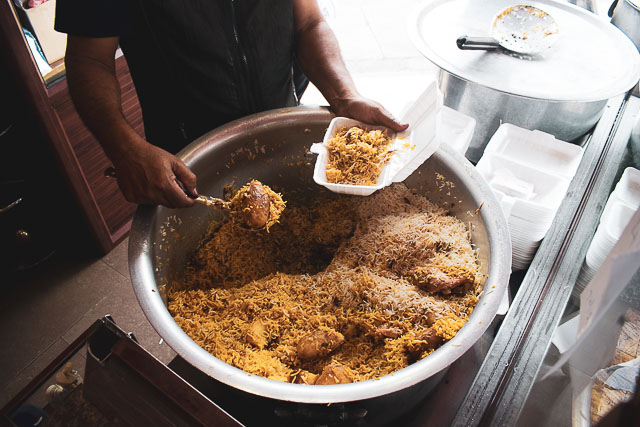 Multiple Hindu temples own the street-side with their profound Gopuram and vivid wall decor and sculptures. Women wear pleated Saree, often with bright orange hint of Sindur. I also spotted neighborhood where women wore the Bohra styled Burqa, similar to which you may find in Gujrat.
But in the Beginning….
It was fascinating discovering the close connect with India in every fold of culture prevalent in Mauritius until I reached the door of Aapravashi Ghat.
A UNESCO heritage site, Aapravashi Ghat tells you the heartbreaking journey of Indians who left the country in late nineteenth century and journeyed on a space-crunched vessel further away from homeland during British Raj. They were allured with lucrative story of a better life awaiting on the other side of the ocean. The number count reaches half a million, marking it as one of the greatest mass migration in human history.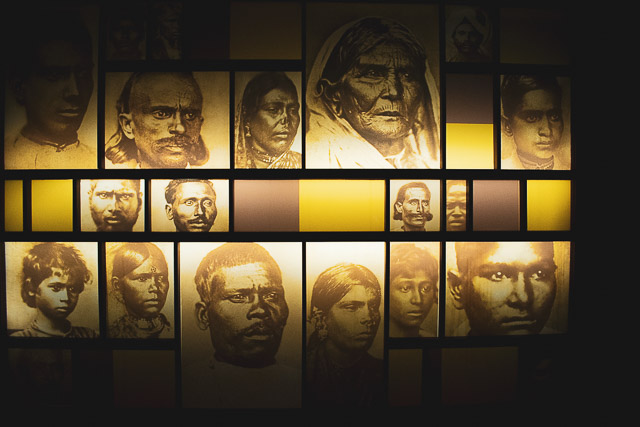 Their labour had the "legal" privilege of freedom. However, it never translated its true meaning in real life sugarcane fields, where hours of persistent hard work from Sunrise to Sundown was the norm.
I tasted blood in my mouth as I stood in front of the museum, displaying many names in cursive hand writing. I could read a few and identify their ethnicity.
Earlier that day, I had drove past Le Morne Brabant, another UNESCO Heritage site where a slave settlement was established by a handful of rebels. Many of them plunged straight in the sea to end lives, as the liberated army approached them, still unaware of the fact that Mauritius had become a free land, and thus they were free men and women. Freedom has a cost and Mauritius knows it the best.
An art work installation at the Aapravashi Ghat depicts footsteps in shackles de-boarding a ship, trudging through wheels, taking up pen and paper, embarking on computer and finally building Air Mauritius, the country's own airlines.
Such a prolific progress in recent history with a million countrymen is unforeseen to say the least. No wonder, Mauritius features impressively high on human development index!
Happiness galore at the Central Market
To take a part in the bustling happy life of Mauritius, pay a visit to the Central market. Close to a couple of century old, the Central market of Mauritius has a distinct french architectural style and brings in the best of her farmland for trade on a daily basis.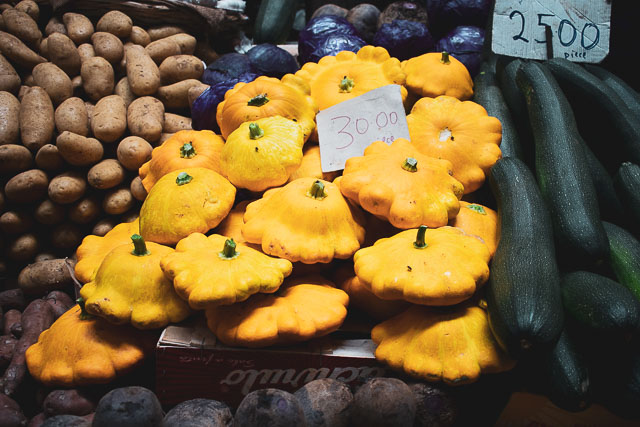 The summer sun shone bright when I was in Mauritius. The trees were laden with Litchi. Some of them make their way to the Central market. Rest are fermented and turned into a prized variety of Litchi wine. The homegrown wine brand Takamaka has justly gained many connoisseur's praise.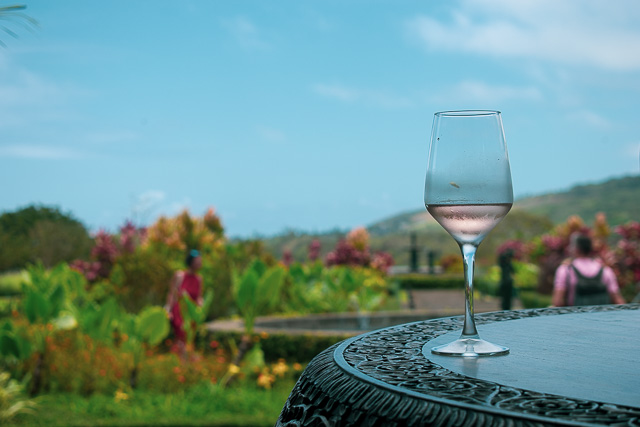 The China Town of Mauritius
Close to the Central market lies, China Town of Mauritius. Wall Graffiti of Mao Tse Tung adorn entrance of medicine shops. A few shops sell Mooncakes, the same that I had seen in Bangkok, just a few inches bigger. The round Lanterns hang high from the sky.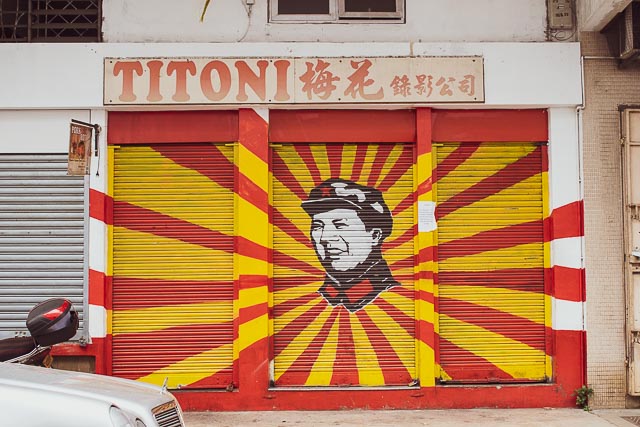 Dholl Puri, a Distant Cousin of Puri?
Dholl Puri, often pronounced as "Daal Puri", came to me as a surprise wrap! It was mellow as a pancake, spicy as a "Alu Chachari". It filled me up as a chicken Kathi roll. It's wrap on was a good old white paper cutting, no plastic packet anywhere close to the vicinity!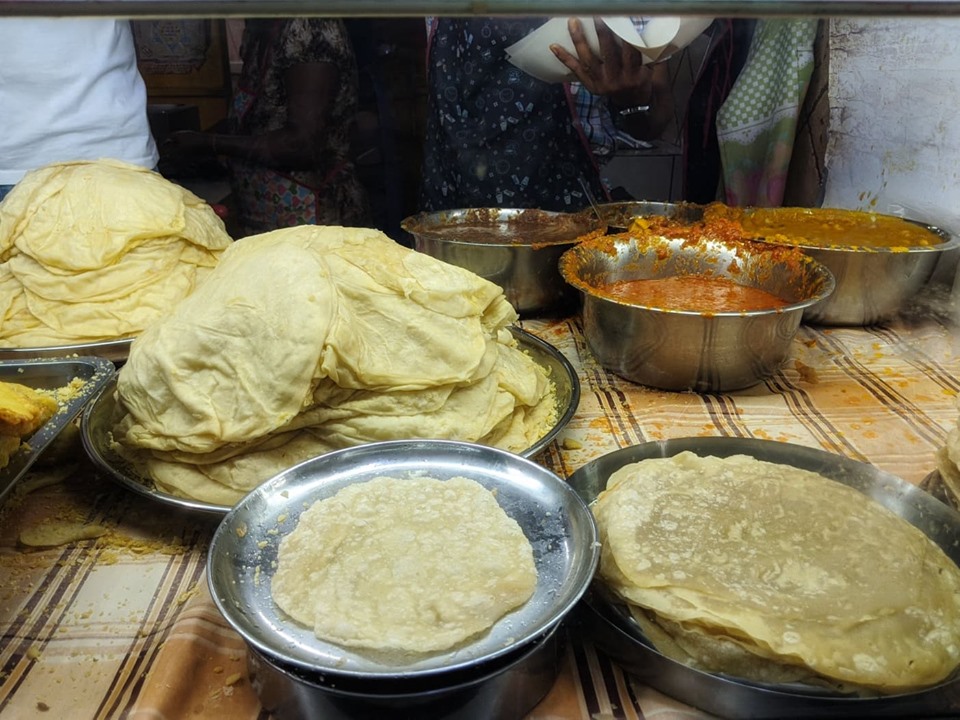 The roadside vendors also sell Samosa of various sizes.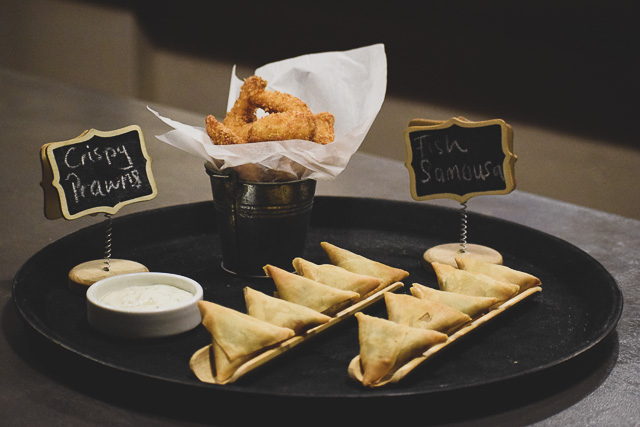 Coconut cakes are a delicacy. Moringa leaves often accompany if you order fish curry. A traditional creole fish curry uses its fish chunks fried.
The Tea of Mauritius!
Where Sugar cane plantation stopped, tea garden started rippling on the land in Mauritius. The tea grown in Mauritius is one of the highest quality and fetches heavy export revenue for the country.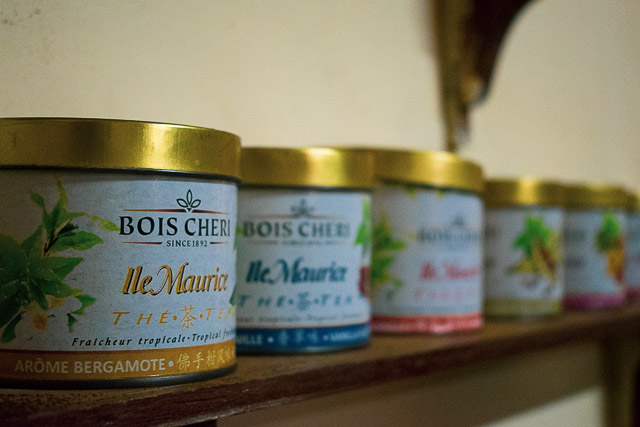 "A man in Mauritius goes to work with his lunch box and tea flask. He carries at least a couple of liters of tea and shares it with his friends at work place." Told me Imtiaz, who drove me from the South to the North of the island on a balmy afternoon. He regretted that youngsters are nowadays preferring coffee, but tea is what Mauritius calls a family!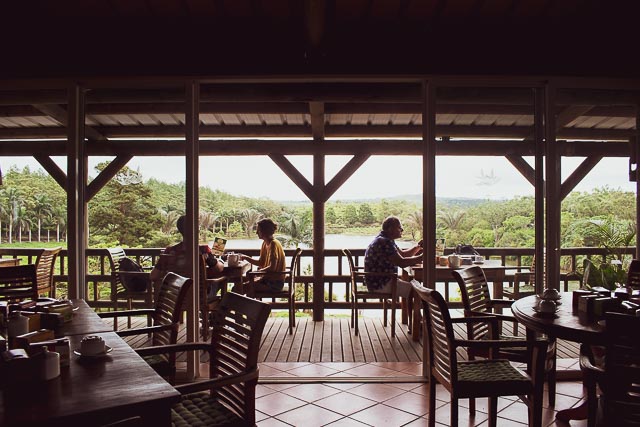 I recalled my visit to Bois Cheri, a privately owned tea garden with an adjoining tea cafe overlooking the meditative expanse of Indian ocean. Ivory white tea cups and tea pot came. Along came piping hot water and milk. And sugar. Tea ceremony was an elaborate affair.
En route we had met a lady plucking tea leaves for Bois Cheri. I heard the workers at the garden and the plant enjoy an eight hour work day. I cannot help but recall the plight of tea garden labors from Darjeeling.
Indulge in an Elaborate Gastronomic Session
As a hospitality management student, I graduated learning Larousse Gastronomique by heart. A traditional sixteen course menu planning influenced by haute cuisine is the easiest way to my heart, truth be told!
It is the multiple food sessions at Mauritius where I understood the lasting french legacy in the island. The most poignant of all experiences were an exquisite dinner session at Chateau Bel Ombre.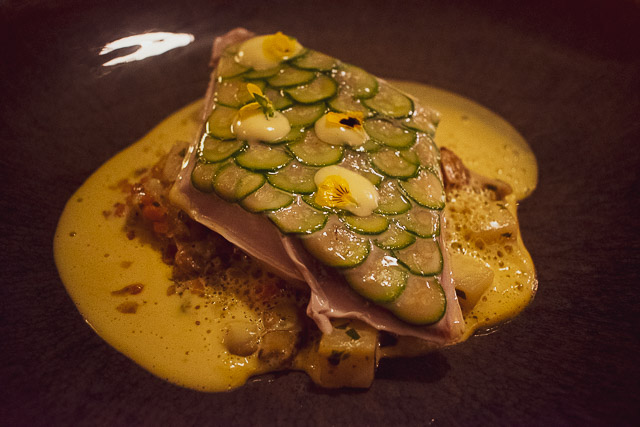 Built by Hajee Jackaria Hajee Ahmed, an Indian man in the early 19th century, Chateau Bel Ombre has pioneering style of personalized service. A sun downer at this picturesque timeless property is probably the most romantic experience in Mauritius.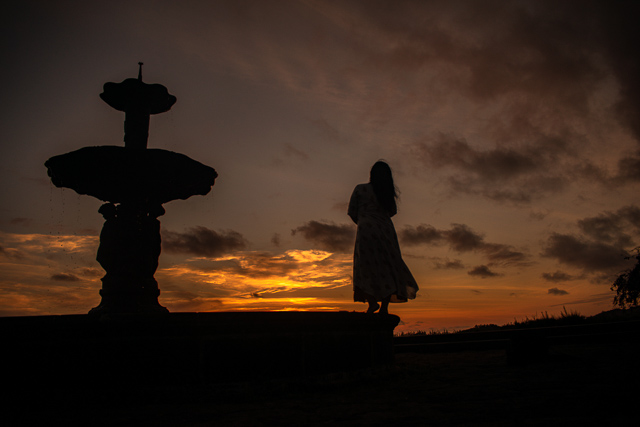 Even though the expanse of the country that Mauritius is, can be covered in a couple of hour's drive (I shall refrain from counting Rodriguez), I could hardly scratch her surface in 5 days. There are plenty to learn from the island and her residents.
Eco friendly and sustainable lifestyle is a preferred choice here. The largest bank of Mauritius MCB has a huge headquarter at the capital Port Louis, run by solar energy. Locals harvest rainwater, recycle waste, willingly give up on single use plastic consumption on a regular basis.
It is only the Dodo bird that we lost collectively. The loss is irrevocable. Even though the shops are inundated with Dodo magnets, plenty of books on Dodo habitats and nature are found on the streets and Dodo merchandise gains high traction, the elusive bird has long taken a flight off the universe we know!
On the brighter side, Mauritius has successfully saved the Pink pigeon, endemic to the region and a close cousin to the now extinct Dodo.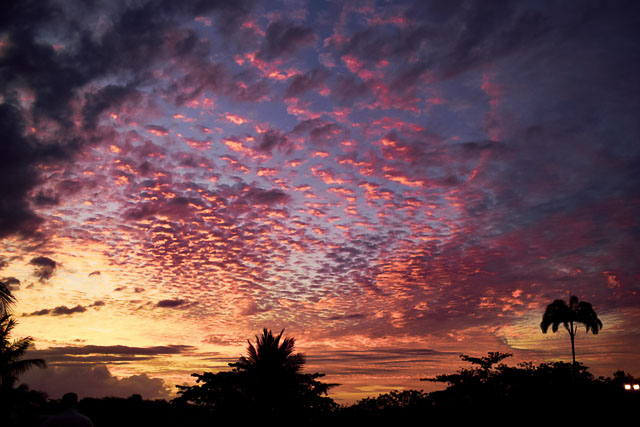 Disclosure: I went to Mauritius an invite by the Mauritius Tourism Board. All opinions are by my own.
Let's stay connected on Facebook, Instagram, Twitter! You may also consider joining my mailing list. I send travel and photography related emails only once a month!