From this two weeks backpacking Turkey travel guide, you will find loads of Turkish experiences, including things to see and do, approximate travel costs, how to get around in Turkey, average daily budget, travel tips, and how to say hello in Turkish. I am sure these information will make you well equipped before you make that trip of a lifetime to Turkey!
Turkey: The Pearl of the World!
Turkey is the heart of Mediterranean where two different world of Europe and Asia straddle at a meeting point. The Middle East, the Balkans, The obscure rolling hills of Central Asia, all find a definitive identity from Turkey, once the sprawling heart of Byzantine empire, followed by the mighty Ottomans until the first world war!
Surge of historical events define Turkey's endless heritage monuments and beautiful locales. Despite a prolonged strife at the border that faces Syria, and bouts of political unrest Turkey is a safe place to visit and stands at the sixth place in the list of most visited destinations of the world!
In this Turkey Travel Blog, we will try to highlight unique places to visit in Turkey, including the definite highlights like Hot air balloon ride of Cappadocia, turquoise water of Antalya, old dinghy narrow cobblestoned roads of Istanbul dotted with colorful souqs, endless ruins dating back to Greeks and the Romans etc. Visiting Turkey is easy with the new introduction of e-visa. I can not even begin to praise Turkish delicacy, ranging from various Koptes and Baklava!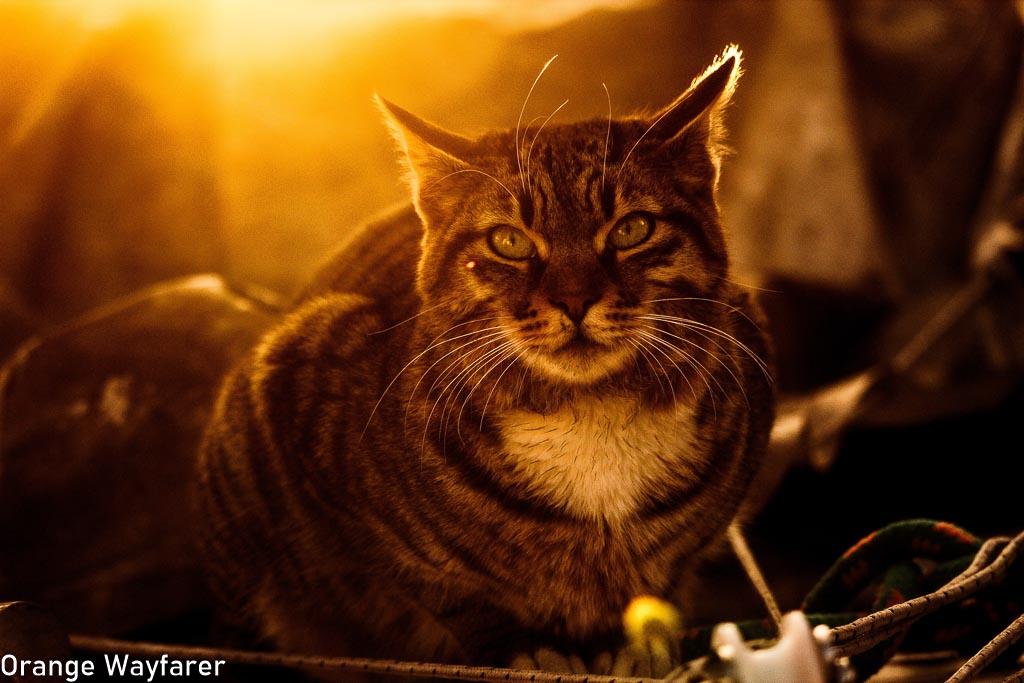 Quick Facts About Turkey
| | |
| --- | --- |
| Language | Turkish, English is widely understood |
| Currency | Lira |
| Capital | Ankara |
| Population | 60+ million |
| Highlights in Turkey | Old City walk in Istanbul, Amazing Turkish food, Göreme National Park (Cappadocia) |
| Souveniers of Turkey | Coffee, Ornate lamps, carpets, packed Baklava |
| Major festivals in Turkey | Izmir World Fair, Kadir Gecesi (The Eve of Power) during Ramazan, Sugar Holiday |
| Best time to visit in Turkey | April, May (Spring) and September- November (fall) |
After the lockdown, there is no restriction for any nationality to enter Turkey. However quarantine rules might be in place.
Turkey is allowing tourist entry with a negative PCR testing. The test must be conducted within 72 hours. Flights from Brazil and South Africa are restricted at this moment. People who have been to Brazil, India and South Africa in past 10 days are required to quarantine for 14 days. You need to carry a completely filled Travel Entry form to enter Turkey. Hotels are operating in limited capacity and restaurants are giving takeaway orders. Weekend curfews are in place so are weekday curfew from 7 pm.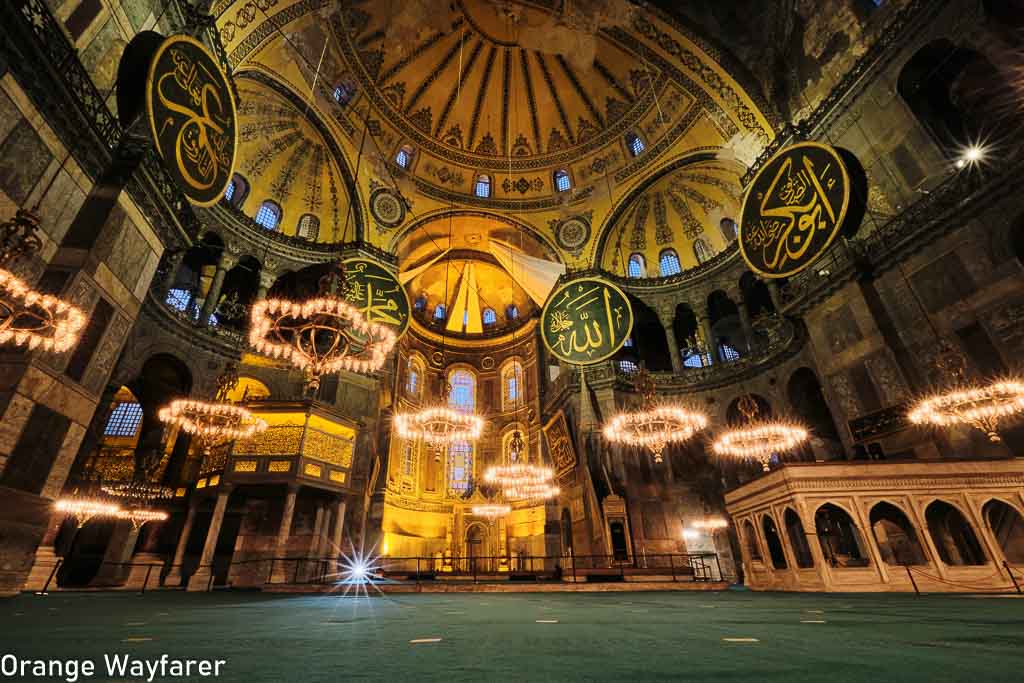 Also read: Best places to visit in Italy for the first time traveler!
Suggested Two Weeks Itinerary for Turkey
Traveling to Turkey for two weeks is going to be a memorable experience. Turkey is a considerably large country with plenty of attractions, world famous sites and UNESCO heritage monuments. It is wise to take your time and slow travel to experience Turkey at her best!
Suggested Turkey Travel Itinerary 1
Istanbul (4 days)- Cappadocia (5 days) – Bodrum (6 days)
This is a slow travel itinerary for Turkey suitable for those interested in a historic old city (Istanbul), beach town and beautiful historical landscapes.
Day 1: Reach Istanbul at the Ataturk International Airport
Day 2: Visit Hagia Sophia and Explore the old city of Istanbul with a heritage walk
Day 3: Topkapi Palace Museum & Bosphorus cruise (Istanbul)
Day 4: Check out the Flower Passage in Istanbul. Relax at a Turkish Hammam.
Day 5: Flight from Istanbul to Cappadocia
Day 6: Hike to Rose valley in Cappadocia
Day 7: Hot air balloon ride during Sunrise (world famous) & Goreme Open-Air Museum in Cappadocia
Day 8: Day at leisure in Cappadocia
Day 9: Travel day from Cappadocia to Bodrum Coast
Day 10: Beach day at the Bodrum Coast loved by who's who of star town!
Day 11: Day trip to the ancient Greek city of Ephesus and Sirince (2.5 hours drive)
Day 12: Rest Day at Bodrum
Day 13: Take a traditional Gulet blue cruise ride (traditional Turkish yacht)
Day 14: Travel to Istanbul and leave for homeland!
Please Note: This itinerary does not have Pamukkale and Izmir. I suggest do not miss out on Pamukkale and add a couple of more days to your trip to pay a visit to that stunning destination!
Suggested Turkey Travel Itinerary 2
Cappadocia (3 nights)- Ephesus (1 night)- Fethiye (3 nights)- Pamukkale (1 night)- Alaçatı (3 ngihts)- Istanbul (3 nights)
Day 1: Fly to Cappadocia. Kayseri- Erkilet International Airport -ASR or Nevşehir Kapadokya Airport or NAV
Day 2: Uchisar Castle, the Goreme Open Air Museum
Day 3: The Pasabag Fairy Chimneys, Rose Valley, Derinkuyu Underground City and book a hot air balloon ride
Day 4: light to Izmir and reach Ephesus, the ancient Greek (later Roman city)
Day 5: Drive to Fethiye
Day 6: Ölüdeniz Blue Lagoon, Butterfly Valley and the the Amyntas Rock Tomb
Day 7: Rest day at Fethiye
Day 8: Drive to the Cotton castle of Turkey, Pamukkale at Denizli province
Day 9: Visit the Travertines near Pamukkale. Drive to Alaçatı.
Day 10: Explore Alaçatı at the West Coast of Turkey
Day 11: Rest day by the beach at Alaçatı
Day 12: Flight to the old town of Istanbul!
Day 13: Visit Hagia Sophia and Explore the old city of Istanbul with a heritage walk
Day 14: Topkapi Palace Museum & Bosphorus cruise (Istanbul). Fly out the last day!
This is a pacy itinerary for Turkey with lots of moving around. This two weeks itinerary for Turkey is more suitable if you can drive around. Although paced up, this itinerary lets you see more and do more of Turkey indeed!
How to score a Visa for Turkey
Scoring a visa for Turkey is an easy affair, especially with the introduction of the new e visa system for Turkey. A 30 day single entry e visa can be obtained by applying online for a visa.
The Electronic Visa (e-Visa) may be obtained from the website (www.evisa.gov.tr). It takes 3 minutes only.
You need to provide following information:
Necessary ID proof (passport valid for at least 6 months)
Travel dates
Visa fees ( USD 43)
Please note, Indian passport holders with a valid visa from the US, UK, Schengen and/or Ireland (or a residence permit) can apply for a Turkish e visa. Those who do not have it can apply for a regular sticker visa at the Turkish embassy.
As per the latest travel norm for Turkey, passengers over the age of 12 must have a document showing a negative COVID-19 test result to enter Turkey. To know more about the eVisa to Turkey visit, Natvisa.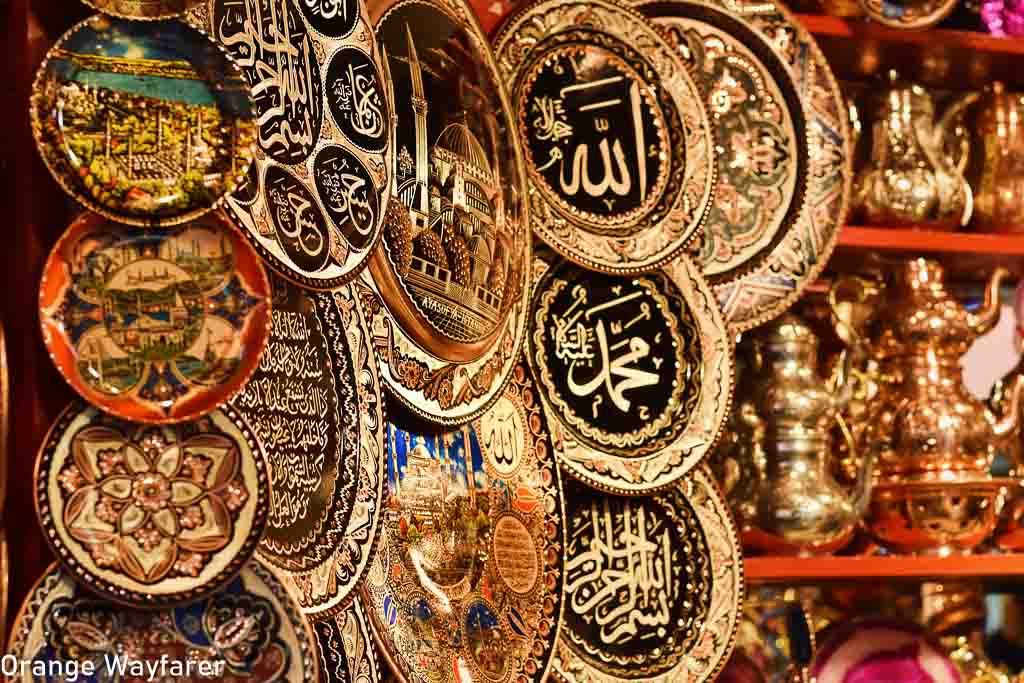 Also read: 20+ heirloom recipes from India to try at home when you can not travel!
Amazing Things to Do and See in Turkey!
From ancient metropolis to world class thriving urban landscapes and ocean hues with ultramarine waves, turkey is beautiful beyond words! We will highlight some of the destinations in Turkey based on which you may choose where to go when you are heading for the country.
Istanbul
Part of Istanbul belongs to Europe and the other half belongs to Asia. Needless to say, standing in Istanbul, you can witness the gradual cultural transcendence from East to West. Istanbul is a living and breathing testimony to the greatest of the empires of yesteryears. I am talking about the Byzantines, followed by the Ottomans.
The Hagia Sophia, presently a mosque, is quintessentially the most important landmark dominating the skyline of Turkey. It was a church in the initial days, then it turned into a mosque and many years later, it remains a mosque and has become an integral part of political identity and aspiration of the region.
Istanbul is one of the cities where you can wander around aimlessly for days and the old alleyways will welcome you with open arms. The old Turkish jazz bars would play mellow instrumental music in your passionate pursuit of the city's soul! It was Istanbul where I first fell in love with Middle-east which got a definitive stamp while traveling to Cairo in Egypt in later years!
Be sure to take the evening cruise at the Bosphorus waterway while in Istanbul. The Grand Bazar of Turkey is a five century old marketplace renowned in the world for a thriving collection of fine lifestyle ware. From spices, to coffee, to lamps and refined carpets: the Grand Bazar of Istanbul sells everything a tourist asks for! And when the city tires you, rejuvenate at one of the old Hammam baths in Istanbul!
Fethiye
Although famed as a resort beach town in modern days, Fethiye has recorded history that dates back to 5000 years. The port city has a natural harbour, beautiful lagoons, turquoise waters and stunning beaches. While in Fethiye, pay a visit to the old market of Fethiye, Saklıkent Canyons, Calis beach, ghost village of Kayakoy where a miniscule Orthodox Christian community prevails. The Lycians of ancient Telmessos had distinct burial rituals and the rock tombs (Tomb Of Amyntas) remain as a living testimony to that.
Cappadocia
World famous for the hot air balloon rides, Cappadocia in Turkey is a beautiful historic destination which is way more than what Instagram portrays. It is well worth nothing that Cappadocia in Turkey is a huge region, centrally located and consists of a number of towns, like Ürgüp, Göreme, Ihlara Valley, Selime, Guzelyurt, Uçhisar, Avanos and Zelve (most important for the tourists). Try to book one of the cave hotels of Cappadocia and rent a scooty to move around.
The the Aydın Kırağı sunset view point is one of the most ethereal looking locales of Cappadocia, Turkey, specially during golden hour. Visit the Goreme Open Air Museum, Uchisar Castle and Pigeon Valley, Rose valley, the underground city etc while traveling in Cappadocia, and reserve a few spots early morning for the much coveted hot air balloons. The hot air balloon rides depend on weather condition as well as ticket being sold out, especially during the tourist seasons. So keep a couple of days in hand!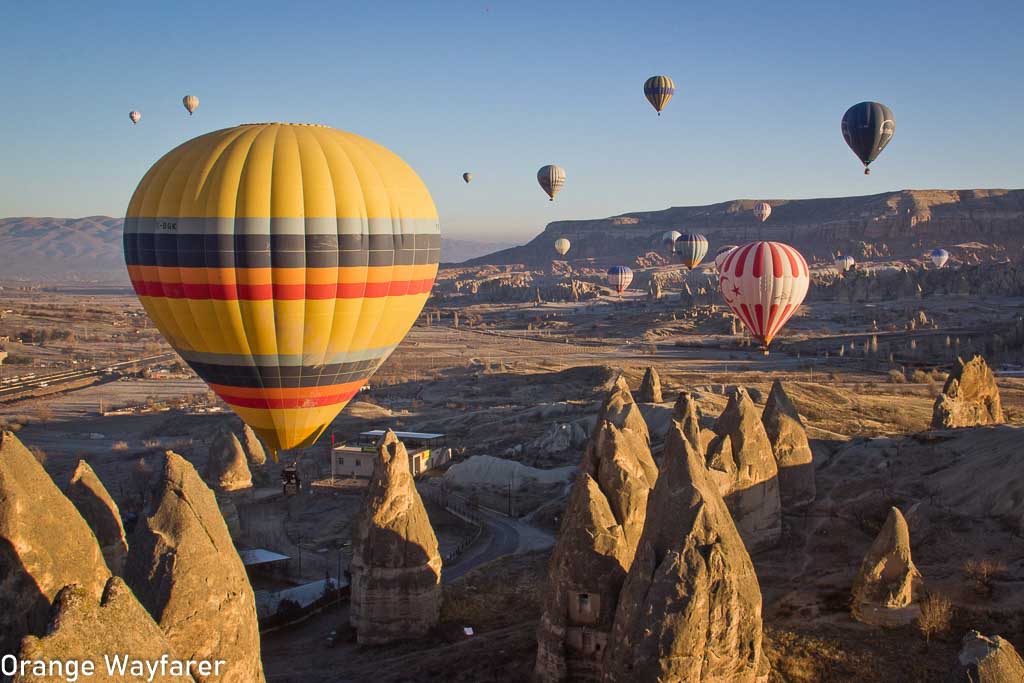 Also read: Practical travel tips for traveling to Egypt!
Pamukkale
Remember the stepped salt flats where the Bollywood song "Tu jane na…" from the movie Ajab Prem ki Gajab Kahani was filmed? That, my dear friend, is the extremely pretty destination, Pamukkale! Located at the Denizli state of Southwestern Turkey, Pamukkale is also known as the Cotton Castle. often critiqued for being overtly touristy, Pamukkale is a natural wonder, seldom found in the world. It's intricate cascading geological formation due to age old Hot Spring paints the canvas with sky blue water on salt deposits. The aqua marine water is guarded with mountain cliffs. By nature of its distinct beauty, Pamukkale is often plundered with hoards of over enthusiast tourists, crazy to click the perfect picture for the gram. If that annoys you, assign only a few hours but visit Pamukkale at least once in this lifetime!
Pamukkale houses the ancient Hierapolis Greek theatre, a UNESCO world heritage site! One of the largest open air podium from old world, Hierapolis also houses ruins of an ancient Greek city.
Ephesus
You may base yourself at Selcuk and take a small hike to the ancient town of Ephesus. You can also stay at Izmir and make a day trip to this old city dotted with ruins of Roman empire. Make sure to check out the prolific Library of Celsus. Also check out the Ephesus Archaeology Museum.
Do check out the ruins of Temple of Artemis, one of the ancient seven wonders of the world! This is also a UNESCO World Heritage Site.
Bodrum
I prefer to keep Bodrum for the last lag of an Istanbul itinerary. The coastal town by Aegean Sea at the southern part of Turkey is a land dotted with old world castles, ruins, non pretentious villages where time stand still till date. From Bodrum, you can make day trips to Turgutreis , Kos, Pamukkale, Ancient Ephesus and even Pammukale.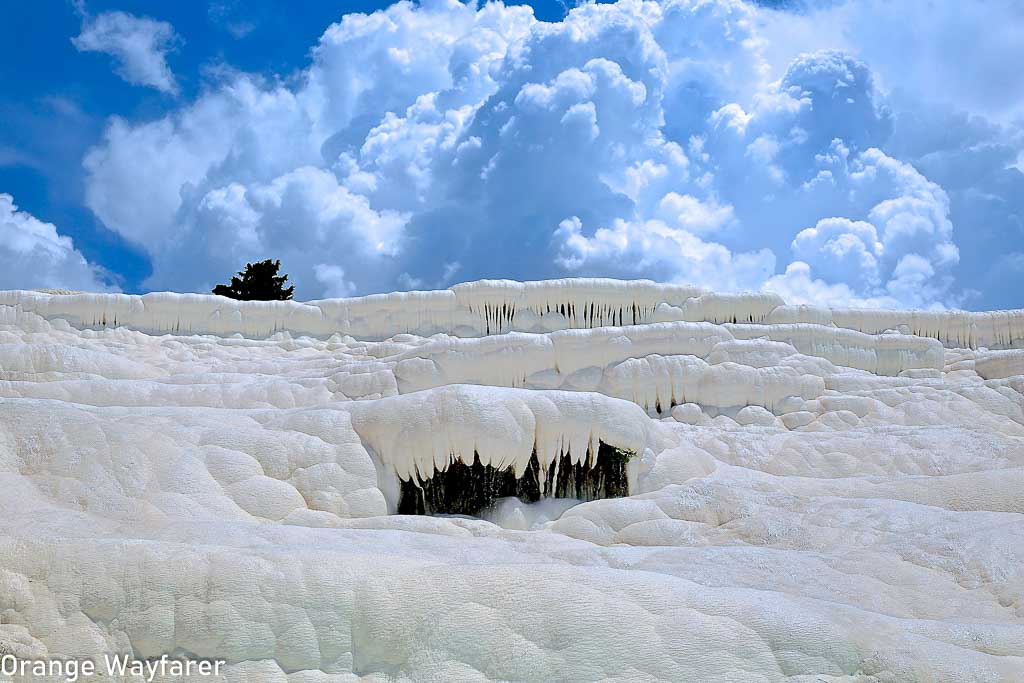 Ankara
The capital of Turkey, Ankara is home to the remains of the founder of modern day Turkey, the one and only Mustafa Kamal Ataturk. His body is preserved at the Anitkabir Museum but his idea persists. Ankara travel includes customary visits to places like, Ankara Castle (Kalesi), Atakule Tower, Beypazarı neighbourhood famed for silver works, Roman Bath and Haci Bayram Mosque etc. Pay close attention to the stray cats of the city although they are frequent everywhere in Turkey!
Antalya
The gateway to Turkey's Mediterranean region, Antalya is a sprawling resort town. It is a thrilling experience to explore the Old town of Antalya! The souks surrounding the old Tekeli Mehmet Pasa Mosque is worth a visit. The mosque was a Roman temple, followed by a brief Byzantine identity of being a church.
The sweeping coastline of Konyaalti Beach is one of the main tourist attractions of Antalya. For a more serene experience, visit the pristine lara beach in the south.
There are plenty of day trips from Antalya. The Karain Cave with a built in museum, the old Lycian port of Phaselis that once paved the marching way for Alexander the Great, the delapidated stadium of Perge, the Köprülü Canyon National Park with emerald blue water are amazing destinations from Antlya. However, if I am to pick one destination, I would recommend day trip to the pristine villages of Olympos and Çirali. The laid back vibes of the twin villages are perfect for backpackers seeking a quiet holiday while exploring both the azure waves and ruins of old world!
Konya
Home to the prolific figure in Sufiam, Mevlana Rumi, Konya is often considered as a favorite stop while exploring the Anatolia region. Once a stronghold of the Seljuk sultanate, Konya is home to the Mevlaka museum and the tomb of the whirling dervish. Also check out the intricate architectural style of Aziziye mosque and Selimiye mosque in the region.
Trabzon
Located by the black sea coast of turkey, Trabzon has a plethora of beautiful old churches, ruins of olden empires and picturesque locales. A part of the ancient silk route, Trabzon was an important port city connecting Persia to the western world. At the Sumela monastery built by the Greek Orthodox devotees, Virgin Mary has been worshipped since forth century. The Trabzon Castle showcase the grandeur of Byzantine era! Trabzon also houses many important historic mosques, museums, castles that helps connect the history of the region, for example the church turned mosque Trabzon Ayasofya Müzesi, Atatürk Köşkü Müzesi, a museum which served as winter home for Kamal Ataturk, the nature reserve of Uzungöl etc.
Also read: Complete Guide to visiting Kargil, the conflict zone between India and Pakistan!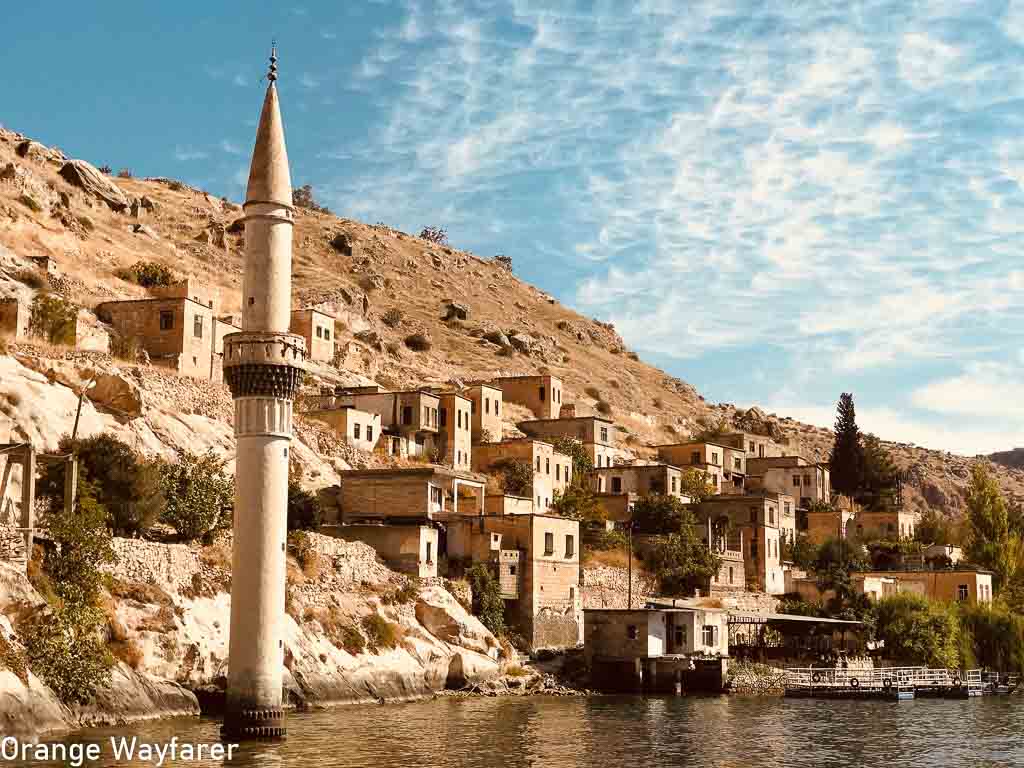 Mardin
One of the oldest hilltop villages in the region, Mardin has a diverse cultural heritage dating back to the times of Mesopotamia empire. The hilltop is stepped with old sandstone buildings which adds to the beauty of the region.
For a wayfaring soul, Mardin's Old City is a thing of joy. With a camera and some water in hand, you can meander through its old busy streets, taking some time to appreciate the symmetry of the terraced houses. Stop by at the Deyrü'z-Zafaran Monastery, one of the oldest monasteries in the world, and the Sultan Isa Medresesi, a medieval monument that once served as an astronomical observatory. The towering minaret of the great mosque stands at a distance, rising above all of these! Shop for beautiful Turkish souvenirs like pottery, silverware, leather and traditional headdresses.
Marmaris
A gem in the crown of Turkish riviera, Marmaris is a picturesque coastal town boasting of ultra marine waters, plethora of historic ruins, towering mountains dotting at the horizon. Marmaris is the place if you seek a buzzing nightlife after a day of making merry in the water under the glorious sun! Do not miss visiting the old quarter of Marmaris, leading to the 16th century Castle of Suleyman the Magnificent. Ride a horse and revisit his legacy along the mountain ridge that passes through dense pine forests, blooming orange groves, old villages overlooking bays and hidden waterfalls!
Kayseri
An offbeat destination in the tourist map of Turkey, Kayseri is a skiing spot especially during the prolonged winters of Turkey. Mount Erciyes opens her rolling slopes for skiing enthusiasts.
Also read: Best cities in Europe for a Gourmand traveler!
Backpacking Turkey Travel Costs
Always use Turkish Lira while traveling in Turkey. While Euro is largely accepted, the rate is lower compared to many other European countries. The best exchange rate for Euro or USD can be found only at the airport or bank.
It is always wise to travel during shoulder season to save on that extra buck. Turkey is no exception.
Turkey is a moderately large region that is well connected with long train journey. I highly recommend hopping onto these trains to cover long distance instead of taking flights for a more budget saving travel experience in Turkey.
In Istanbul, use public transport, as well as the beautiful Trams. They are cheap and cover large distances touching almost every tourist spots and save huge on bucks.
While traveling in Turkey, stay at hostel dorm rooms, especially while you are traveling solo. Dorn rooms should charge you anywhere between USD 10 to 30 per night with a clean bed and a common toilet. I think that is a good deal in Istanbul during peak travel season. While drifting to offbeat destinations, try an stick to family run guest houses. they are pretty and authentic stays which directly gives back to the locals. the resort towns might rip you apart hence stay away unless you are in a moon to splurge!
Generally speaking Turkey is not as expensive as many European countries. However there are options for a luxurious travel which will bite hard on your travel cost if you are willing to splurge. For a seasoned backpacker Turkey is a cakewalk with minimal costing! Housesitting, work away, couch surfing are some of the options to reduce cost even further while traveling in Turkey.
Do not forget to invest in a good travel insurance (many times a pre requisite for a visa).
Also read: 30+ UNESCO Cultural Destinations for Europe Lovers' Bucket Lists
How to get around Turkey
Use train, the long distance trains in Turkey for traversing long journey. you can spend the night in a train and save ig on travel budget. You may also take bus, train, tram, flight and other modes of transport.
Turkey has a massive bus route connecting the tourist hotspots. Bus journey in Turkey is comfortable, lets you look at picturesque locals, are excellent value for money. You may also rent a car and drive around in Turkey. Traffic in Turkey is not as punishing as many places in the US hence you will be able to enjoy a comfortable and safe ride!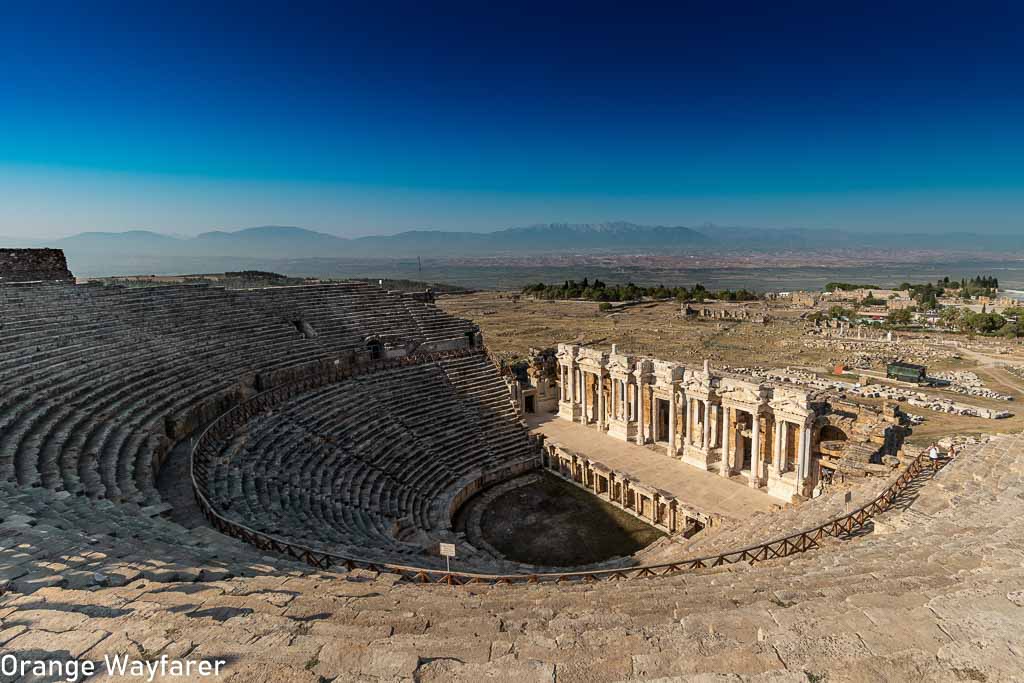 Also read: Traditional Attire from Europe!
Best Places to stay in Turkey on a Budget
While Turkey is still taking it slow to make it in the global map route for digital nomading, primarily due to political hesitations, the country has huge potential to emerge as the Bangkok of Middle East! There are plenty of friendly affordable neighborhoods in Turkey where staying long term could be a delightful experience. For long weekends, you may easily head towards the coastal area or the towering mountains, thanks to smooth connectivity. But base yourself out of Istanbul where wifi connectivity has gradually become as effortless as the practice of breathing!
Some of the beautiful destinations in Turkey for a budget stay:
Izmir: A town located close to many important destinations, like Pamukkale and Ephesus
Fethiye: A beautiful beach town with great food!
Konya: a historic city
Iskenderun: right in front of Mediterranean Sea!
Hatay: beautiful nature however a bit far from the busy cities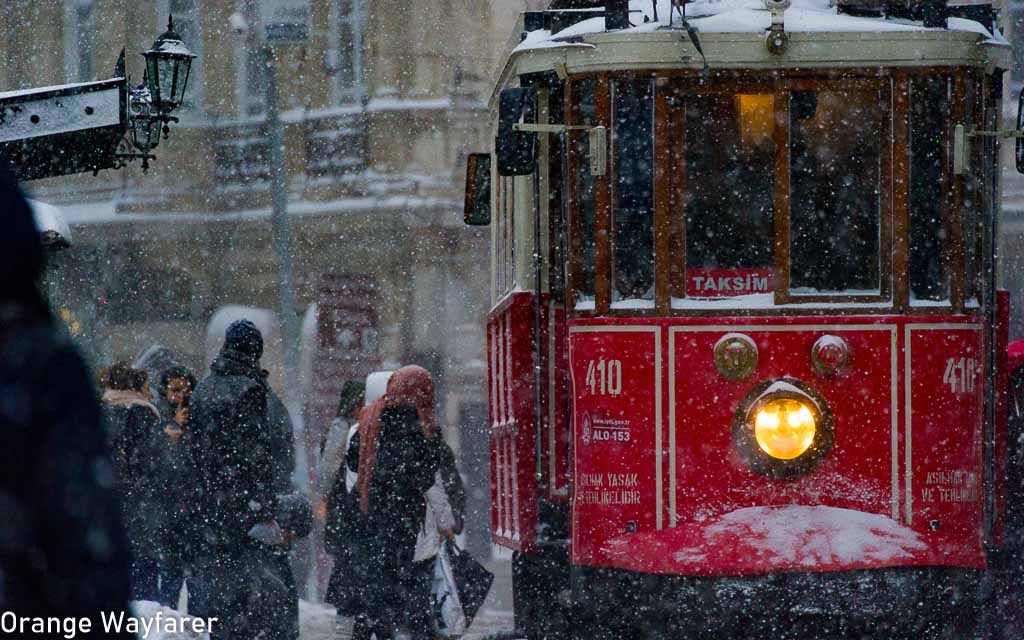 Also read: Most Beautiful Scenic Journey Around Europe By a Locomotive!
Turkish Traditional Food and Drinks
Mezes
The small sized snacks on offer that is the ubiquitous start of an elaborate Turkish meal, mezes are made of meat and vegetables alike! The appetizers served in the Middle eastern region are often termed Mezze.
Mezze includes (but not limited to) fried eggplant with yogurt and tomato sauce, stuffed zucchini blossoms, feta cheese "cigarette" pastries, olives, grilled fish wrapped with walnut crush etc.
Hummus
Although the thick sauce-like appetizer was first invented by the Orthodox Christians of the Coptic Cairo to feed the community during the fasting calendar, it was soon adopted by the entire Middle east. Turkey was a close call!
Baklava
A Turkish (or Arabic, generally speaking) meal will meet a sweet end with beautiful Baklava, a classic puff pastry loaded with chopped nuts and honey!
Do try Saksuka, a one pot meal often served at breakfast with beautiful spiced poached eggs sharing space with myriad vegetables. Also try Dolma, kopte, kisir salad, kag kebab, Pilav (a rice and meat dish): all bearing some semblance with the typical food cooked in many regions of South Asia, with only exception being over emphasis on spices!
Raki is the local moonshine of Turkey made of from twice-distilled grapes and aniseed.
Do visit the famed Hamdi Restaurant in Istanbul which shows city's relentless love for streetfood!
Also read: Historic Mosques In Europe for the History Lovers!
Daily Budget for Backpacking Turkey
For a budget friendly holiday in Turkey, you need to take care of a few stuff. Starting from getting a museum pass to signing up for group tours can at large help save your cash.
I will try to give you a broader picture of what it may cost you travel in Turkey on a modest budget. You can get more creative and save on more by refraining from many tourist spots. Depending on what truly catches your interest, you may decide to spend on certain experiences.
For example, entering many museums and monuments may become repetitive. Instead, you can go to a hammam bath and relax for a day. Instead of visiting the resort heavy coastal beaches, you may drift further to the pristine islands and spend a few days by the beach. Visiting Cappadocia is a must but you may refrain from spending for a hot air balloon ride. Just get creative!
Accommodation cost in Turkey
Everyday accommodation cost in Turkey can range anywhere between 20 Turkish Lira to 50 Turkish Lira. For luxury holiday, sky is the limit as the say!
Transport cost in Turkey
For a 10/12 hour long journey, train ticket in Turkey costs you TL 40. The Eurail travel pass works in Turkey, making train travel a very sweet deal. Flight fare is slightly more. So is bus fare. A tram or a metro ride in cities like Istanbul starts from TL 2 and way more affordable than a taxy ride (TL 22).
Food cost in Turkey
Turkey offer varied food items, especially a wide range of freshly prepared streetfood at an astonishing price. It is very affordable and healthy as well. If you love to eat meat, Turkey will never disappoint you with its never ending offering of kebabs.
For street food, you will have a full stomach for as little as TL 20. But it significantly increases if you decide to dine in at one of the upscale restaurants, order a sea food platter etc.
Generally speaking, for a stringent backpacking budget, you can spend as low as USD 11 per day in Turkey.
Also read: 9 Community Tourism Initiatives in Europe that gives back to Local!
Turkish Language
For the first time visitor to Turkey it is wise to learn a few basic phrases to greet the locals, say what you need direly, and learn to say yes and no. In case you find yourself caught between a wildfire, this linguistic skills may fetch you a glass of water. Otherwise, rely on your body language.
| | |
| --- | --- |
| Hello | Merhaba / Selam |
| Thank you | Teşekkür ederim |
| No | Hayır |
| When | Ne zaman |
| Food | Gida |
| Water | Su |
| Very Nice | Chok |
| I am sorry | afedersiniz |
| How much is the cost | Ne kadar? |
| Good bye | Gule Gule |
Also read: Offbeat Destinations in Greece for this summer!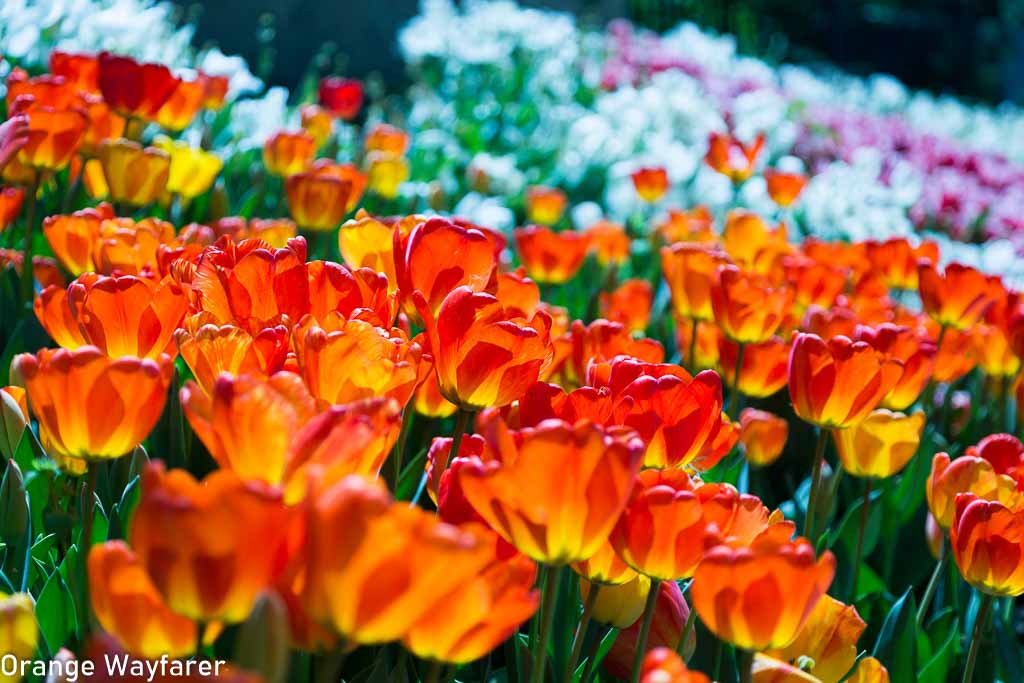 Best time to visit Turkey
Turkey experiences the extremes of the both: scorching summer and bitter winter. It is wise to tarvel during spring and autumn to ensure you enjoy the best of Turkey. However, remember spring in Turkey is a peak season, meaning you end up spending more mulah. Slow down till the crowd eases on the aegean coast and hop on to Turkey for the shoulder months. That ensures a budget friendly experience.
Best months to visit Turkey: April, May, and mid-September through mid-November
This is the time when Turkey flaunts a clear weather, with bright azure sky awashed with sunshine. Moderate temperature ensures comforting breeze!
December in Turkey: Rumi festival
January: Orthodox Christmas and Camel Wrestling
February: Gastronomy festival in Istanbul
March: Navruz festival (Spring), Mesir Macunu (huge festival dating back to Ottoman era)
June: Music festivals in Istanbul
Also read: Complete Guide to Visiting Goa, India's Beach Paradise!
Is Turkey Safe for Traveling?
Tagging a destination as safe or unsafe feels trivial when we are discussing a popular tourist hotspot like Turkey. I mean, more than 45 million people visited Turkey every year before this freaking virus came to be! How can Turkey be unsafe?
But that must not stop you from taking basic precautions. Besides, I am an Indian. My safe and your safe (when you are a westerner) will greatly differ! Turkey is a country straddling the border between two culturally rich and diverse continents, Europe and Asia! Besides, it is an Islamist nation, meaning people here obey certain rules and lifestyle whose value stems out of the teachings in Islam. For example, neither the government nor the tourist infrastructure is open to receiving LGBT tourists in the country as yet.
Please note, Turkey borders with Syria, the erstwhile stronghold of Islamic State and has witnessed multiple incidents of human trafficking, terror attacks, border skirmishes across that particular border. Usually, tourists do not visit that area, neither the regime allows tourists to take unnecessary risks. Only journalists with special pass can near that place. But I thought I would mention this just in case you had been unaware!
Petty crimes take place occasionally. I recommend you take caution and never let your guards down. Drink responsibly and refrain from drinking with unknown strangers.
Istanbul is a big beautiful city in Turkey located by the historic Bosporus straight. Backpacking Istanbul is usually described as an exciting experience, with tourist friendly faces and beautiful cafes.
At this juncture, many countries in the world are standing at a vulnerable joint where political equilibrium is dangerously leaning towards extremism. Turkey under Erdogan's rule is not much different!
Refrain from discussing politics, and joining protests or demonstrations. You will be deported before you even know it!
Turkey's tourism industry heavily runs on cash, hence carrying loose bills is a good idea. But I think you would be a sane person not to flash your cash everywhere. Like many other tourist destinations, Turkey too runs heavy on scams. Educate yourself on prevalent scams in Turkey, learn to say a firm no to any nagging request and stay away from places where scams are likely to take place.
Ramadan is the holi month in Islam when devotess observe fast until sundown. Be respectful and extra cautious during Ramadan. You will find places to eat and drink as tourists while locals abstain. Dressing conservatively in Turkey (or any other conservative society) will instantly help you to blend in! Visiting mosques requires women to cover hair with a headscarf and men to wear a piece of cloth that covers his legs.
Be vey wary of the countless mosquitos and the stray dogs of Turkey. Last thing you want is to end up with malaria or rabies.
Turkey government bans any kind of drug use. If you are caught, you will end up in prison, for up to 20 years. Decide for yourself!
Many monuments and graffiti inside Turkish monuments do not allow tourists to photograph. Please educate yourself on the rules. Take trusted guides with you for walking in old neighbourhood, especially if you love to learn about culture and heritage. If you are lost while exploring places by yourself, bringing out the hotel's business card will help. If you can speak a few phrases in Turkish, you are good to go!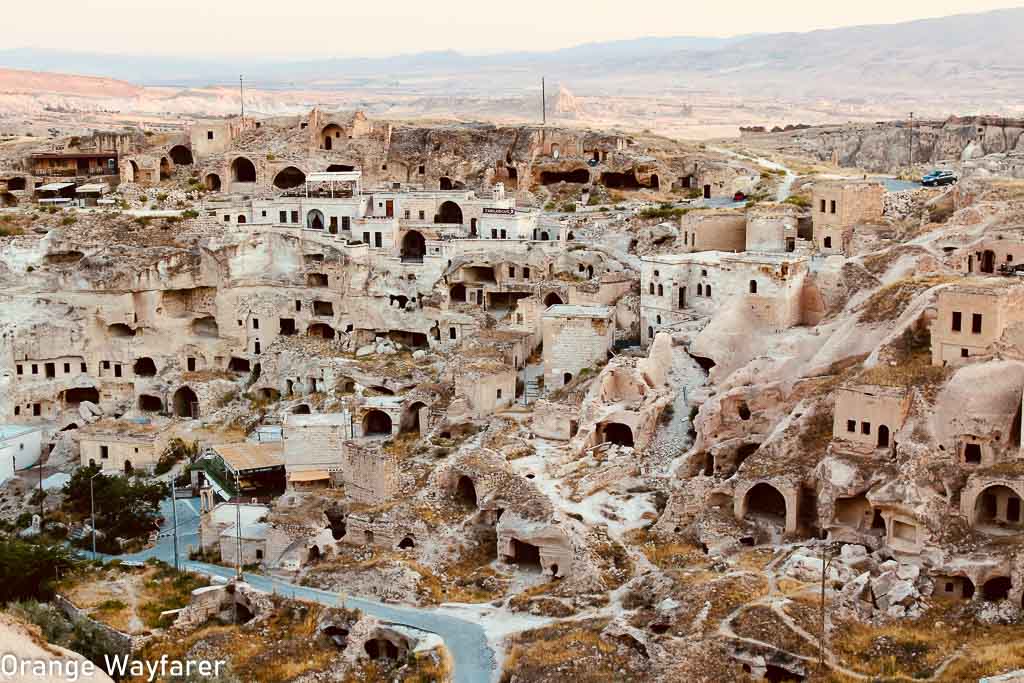 Travel tips for Visiting Turkey as a Solo Woman
Traveling as a solo woman traveler in Turkey is a rewarding experience as long as you plan ahead. Please try to blend in as much as you can. I hjave seen Turkish women wearing head scarves and smoking right on the streets of Istanbul. But then Istanbul is a big cosmopolitcal whichj may not depict the actual reality of obscure rural areas of Turkey. Hence I suggest always always dress in a way that provides minimal skin show! That alone will place you a few notches ahead when it comes to safety.
Do not tell people that you are traveling alone. never. In addition tell your group is awaiting you at the hotel roonm. It is a good idea to tag along with a large tourist group when you are visiting tourist attactions like Pamukkale or Ephesus. Firstly you have company when you start at the wee hopur of the day. Secondly you will invarialy end up spending less.
Istanbul is a tourist froienly city and perefct for you if you prefer a more frugal style of travel, specially when traveling alone!
As a solo woman traveler, I encourage you to say no and trust your instinct while traveling. This is a thumb rule of solo travel not just in Turkey. Sexual assaults against solo female travelers in Turkey is not unheard of. Be cautious whom you call a friend. I mean friend enough to drink together! Trust Uber or Bitaksi (a local app to find nearby yellow taxis) for your commute. Do not miss traveling by those beautiful bright red hued trams in Istanbul.
Eating street food in Turkey is a must have experience but you should be gentle on your stomach. Insist them to fry the meat or fish in front of you. Ensure you only consume the freshest of sea food and I can not stress enough on this for the best experience!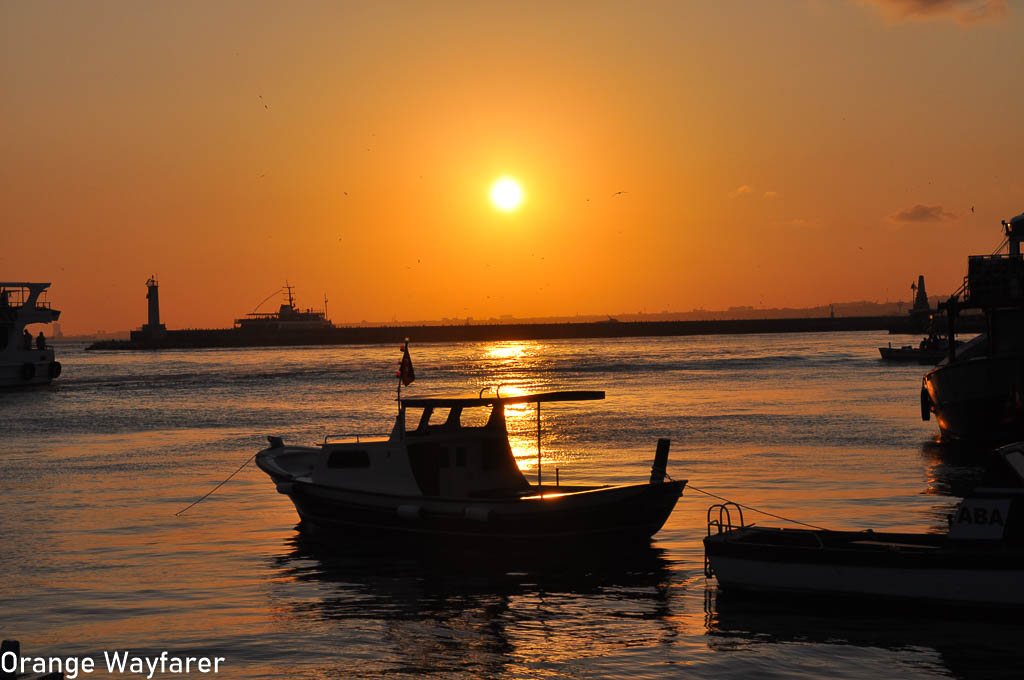 Movies and Books on Turkey Travel
Movies to watch about Turkey before you visit!
The historic novel Troy was depicted in a Hollywood blockbuster with élan by the stars Brad Pitt, Eric Bana and Orlando Bloom. While technically Troy bears zero to zilch semblance with modern day Turkey, it was shot at some of the stunning sites. For a more accurate historic take on Turkey, watch Mel Gibson starrer Gallipoli where a troop from Australia is sent to take part in world war one!
For the Agatha Christie thriller lovers, there is an entire novel dedicated for teh iconic city of Constantinople (erm, Istanbul as you know it today). Watch the thriller The Murder on the Orient Expres for a Sunday eveing well spent!
Crossing the Bridge: The Sound of Istanbul is a beautiful documentary dedicated to the city of Istanbul, her melody and clamors. The cats of Istanbul has got a dedicated docu-film too, named Kedi.
Istanbul Tales is an anthology depicted on five stories, Snow White, Cinderella, Sleeping Beauty, Little Red Riding Hood and Pied Piper and entirely shot in Turkey, portraying stunning locales. Chekov's short story The Wife has been adapted on Big Screen in the Turkish drama Winter Sleep shot at the fairy tale chimneys of Cappadocia!
If crime thrillers fascinate you, allow some time to watch The Two Faces of January starring Viggo Mortensen and Kirsten Dunst. You will drool over the Grand Bazar apart from following the pacy sequences. Once Upon a Time in Anatolia is another arty dark film for an intense watch.
Books to read about Turkey before you visit!
While reading about Turkey, start with the maestro, Orhan pamuk. All of his books are unputdownable, however My Name Is Red is an extra ordinary read. Follow up on this beautiful read of love, mystery and art with Pamuk's other favortites, Istanbul: Memories and the City and Museum of Innocence.
"The Other Side of the Mountain" by Erendiz Atasü is a complex novel transcending time tracing back the life during Ottoman empire!
"Dear Shameless Death" by Latife Tekin is a woman's take on growing up in modern day Turkey told through various shades of magic realism.
"Five Sisters: A Modern Novel of Kurdish Women" by Kit Anderson tells about the marginal women's life, struggle, fateful journey from a distant Kurdish mountain.
The Bastard of Istanbul" by Elif Şafak examines Turkey's role in the Armenian Massacre. It irked the Turkish government at some point of time for depicting brutal truth about the regime!
In case if you have been backpacking in Turkey, and have noticed any significant change with the new normal being in place, kindly let is know in the comment section below. Has the land of empires changed much?
---
This post may contain affiliate links. Please read the disclosure post. If you have liked the article, you may support it by buying using these links without any extra cost to you.
Let's stay connected on Facebook, Instagram, Twitter! You may also consider joining my mailing list. I send travel and photography related emails only once a month!