About this blog: This article lists 20 of the best destinations in Greece which still remain relatively lesser known to the world outside. They are offbeat yet serves as the perfect alternative to the regular tourist trail in Greece that sees close to 33 million visitors every year!
It is curious to see how the world gradually opens up to tourism as we knew it. Agreed, there will be sea change with an overt emphasis on exploring the unknown, unseen, untrodden countryside of a country. case in point here, Greece. It is time that travelers do away with the obsession with clicking a picture with the popular monuments with everyone and their grand moms at the background and venture into the road less taken. In that endeavor, this article brings you to the most beautiful and unheard of tourist destinations in Greece. I have curated the list based on my personal favourites and a handful of suggestions by the eminent travel bloggers!
Greece is beautiful. Be it the history heavy Parthenon, or the ivory domes of Santorini shining at the azure backdrop of the ethereal sea or the Greek answer of Ibiza, Mykonos, Greece has been one of the tourist magnets in Europe! It is an affordable destination. Culinary heritage of Greece is a thing of envy for the rest of the world! The Mediterranean Sea is blue here, so blue that it strikes a chord in your heart! Myriad colors of summer bloom asks you to pack your bag and proceed.
Following is a list of beautiful yet lesser known tourist destinations in Greece that must feature on a discerning traveler's list. Starting 15th July, Greece has opened international flights, specially for EU residents. It is summer and you are allowed to make merry on the Greek islands provided you pass all the health screening and checks at the arriving airports.
In summer, the song sings itself.

William Carlos Williams
Thessaloniki: The Cultural Capital of Greece (& erstwhile Europe in 1997)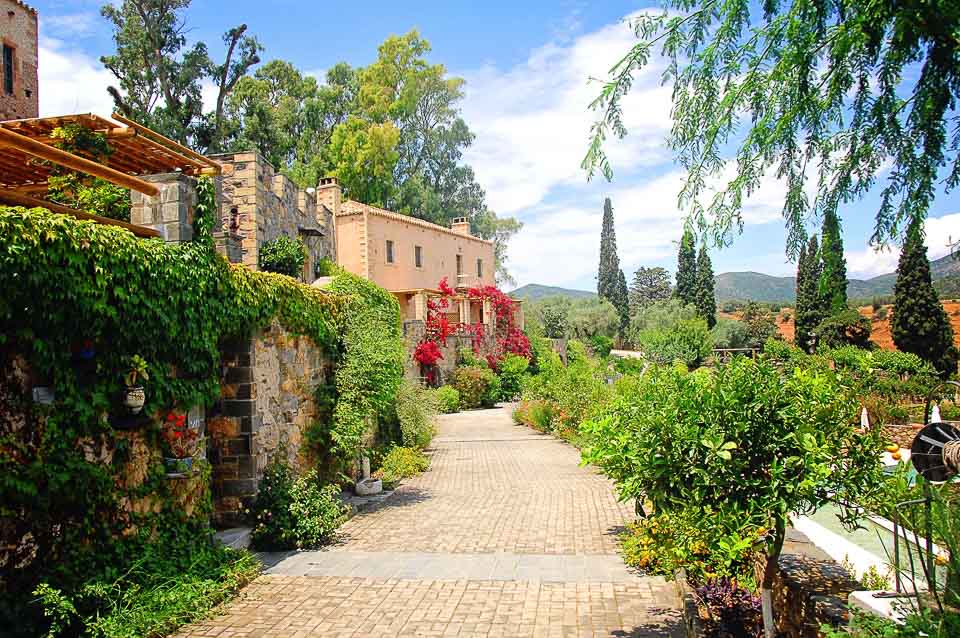 Hailed as the cultural capital of Greece, Thessaloniki is a rather laid back peaceful yet virant city. In fact, it is the second largest city in greece yet not as bustling as say a Santorini or a Mykonos.
Thessaloniki is best explored on foot. Places to visit in Thessaloniki includes but not limited to the UNESCO heritage sites the Roman Agora, the Arch of Galerius, the Rotonda, the Byzantine Baths, the Cinema museum. Cuisine at Thessaloniki features an astonishing blend of Asia, Arab and Mediterranean flavors and is famous in Greece.
From Thessaloniki, you can make multiple day trips to the picturesque hinterlands of Greek Macedonian countryside. Downtown Thessaloniki features an interesting architectural blend of myriads cultures, Greeks, Jews, Ottomans and settlers from Asia Minor. We strongly recommend that you take a walking tour to explore this area.
Nisyros, Hike up the Youngest Active Volcano of Greece
The volcano of Nisyros is famous among the researchers and adventure travelers with its unique traits. It is an active volcano yet the youngest of the lot. The hiking trails rewards amazing views in contrast to the azure sea.
Aside the adventure, check out an age old acropolis named Paleokastro at Nisyros. Days have passed but the architecture remains largely unscathed. Also visit Church of Panagia Spiliani, loosely translating into Virgin Mary of the Cave, that dates back to 15th century. The chapel of Agios Theologos is another beautiful attraction. Volcanic rocks are used to for buildings and churches in the island.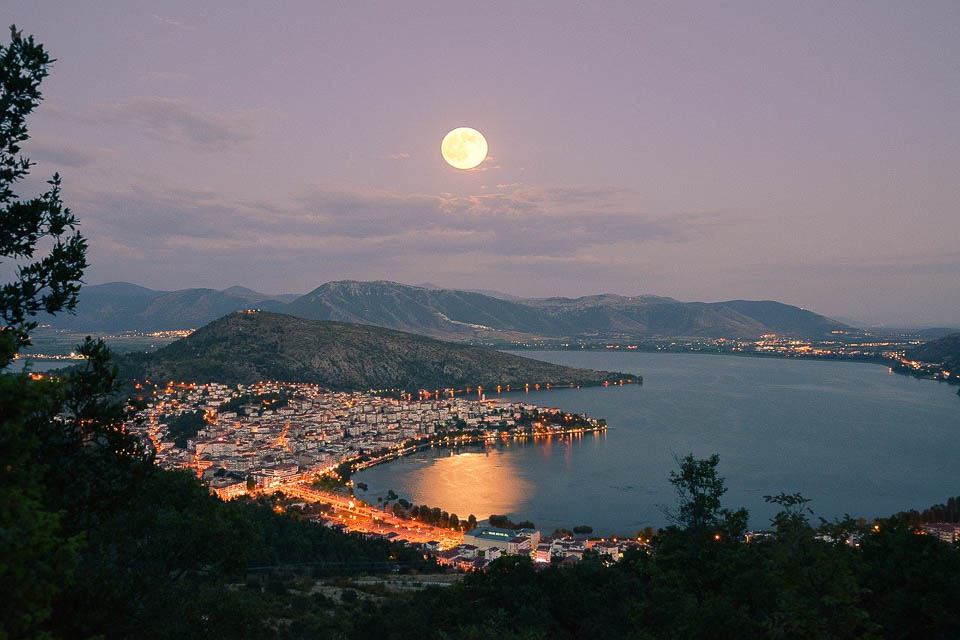 Delphi: The Oracle of Apollo
One of the top spots for those interested in Greek mythology, Delphi is located at the foothill of Mount Parnassus at central Greece. The temple of Apollo still stands. Its history goes back to prehistoric times. The temple was destroyed for its pagan belief in later times. Do pay a visit to the Tholos of Delphi, the theater and stadium. We recommend taking a local guide. You may pay a visit to the archaeological museum before heading out to explore the ruins. For a quick visit to nearby village, save a day for Chrissó, which has vibes similar to Penang in Malaysia or the Old Phuket Town of Thailand!
Antipaxos from the Ionian Islands of Greece
By Amanda O'Brien of the blog The Boutique Adventurer. Follow her on Instagram here.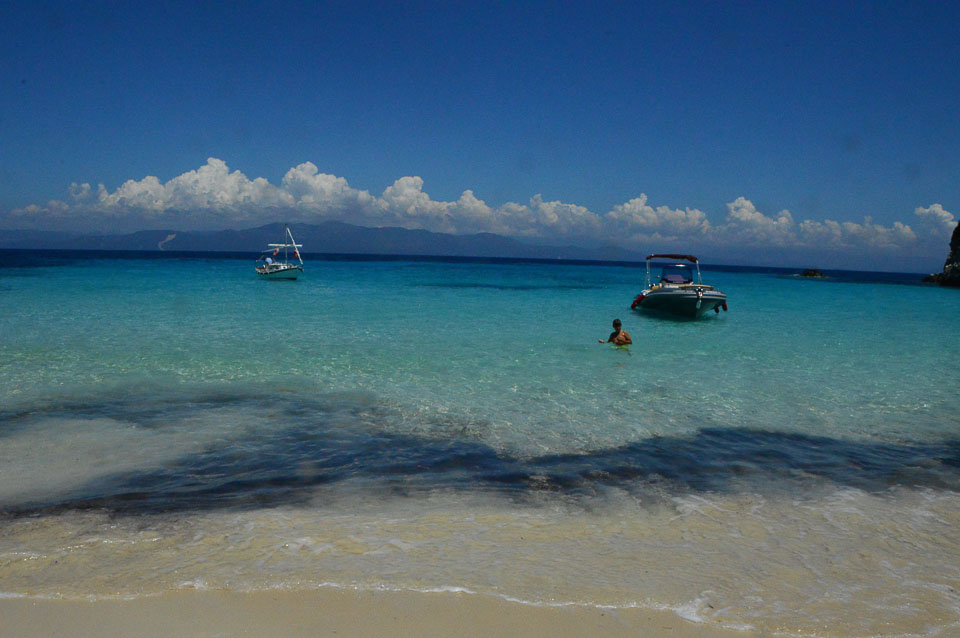 Lovely Paxi is the smallest of the Greek Ionian Islands. Paxi has two main islands – Paxos and AntiPaxos. Tiny AntiPaxos is famous for its incredibly white sands and stunning blue waters. The island is just 2 km south of Paxos. Boats to Antipaxos from Gaia Harbour which is Paxos's main town are frequent during the season.
Most people visit this 4km long island as a day trip from Paxos. The island has no shops, no real roads and a couple of houses which can be rented.
There are two beaches on Antipaxos. Vrika is the larger of the two beaches and
located in the northeast of the island. Vrika beach is home to two tavernas – Spiro's Taverna and Vrika's Taverna. Vrika beach is connected to the island's second beach, Voutourmi, by a small inland path.
Voutourmi is very pretty but is a pebble beach as opposed to the white sands of Vrika beach. However, the real star of Antipaxos is its amazingly clear pale blue sea. Coming into the island the views of the pale blue sea against the white sands are just stunning.
Antipaxos is the ultimate place to really and truly get away from the rest of the world.
The nearest airport to Paxos is Corfu. Corfu port is a 10 minute taxi ride from the airport. On average ferries from Corfu to Paxos take 95 minutes.
Also read: 30+ UNESCO Cultural Site in Europe for the Cultural Traveler!
Insider tip: While visiting Antipaxos, consider an overnight stay at Corfu and explore her array of old Byzantine churches, cobbled roads dating back to the Romans and mineral mud baths.
Marathonisi Turtle Island
By Darek from Darek and Gosia.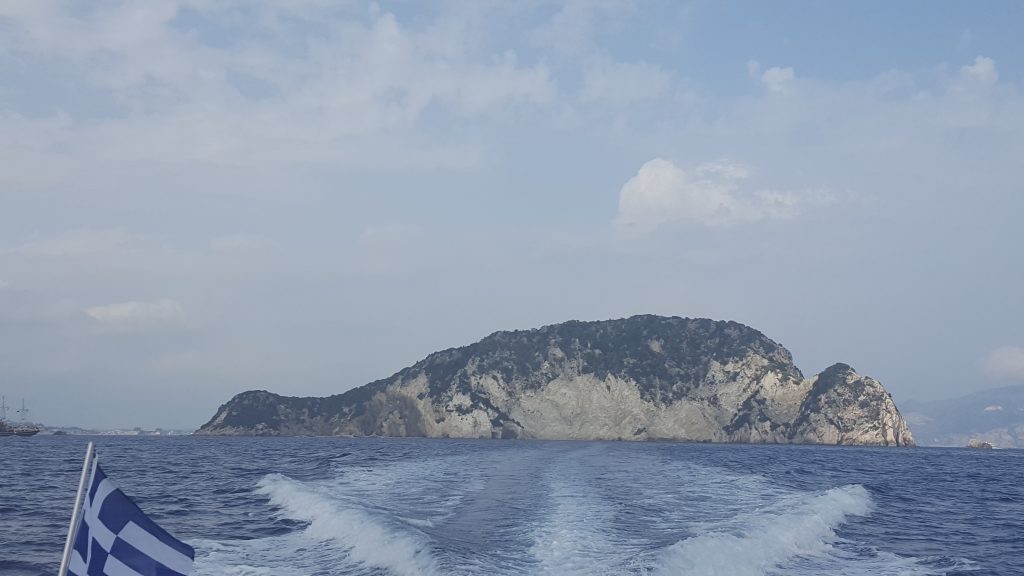 Many say that travelling around Greece is like visiting a huge museum. It really is hard to disagree with that! Each of the places in Greece is like a new room with a stunning collection of exhibits. And yes, most of them from the golden Greek era.
But Greece is not only about the monuments and history, it is one of the most fabulous countries to visit in Europe due to its beautiful nature and landscapes. If you are looking for something unique and offbeat in Greece, you have to visit the Ionian island of Zakynthos.
There are many amazing places to visit in the Zate island, from shipwreck cove to Gerakas beach. But one of the most unusual places on the island is Marathonisi Turtle Island.
This beautiful tiny islet is not only in the shape of a turtle, but it is only home for many Caretta turtles. The loggerhead sea turtle is very unique and can be seen only in this part of Europe. There are many organized tours to Marathonisi island. You can choose between a full day trip around the Zakynthos island, which will only cover this small islet, or just hire a boat to get you to Marathonisi where you can spend a day on a beach.
Without a doubt, Marathonisi is a must-see while visiting Greece!
Also read: Koh Yao Yai and Koh Yai Noi: Twin islands off Phuket, Thailand. How Thailand used to be 10 years back!
Sifnos: A Unique Greek island
By Derek and Mike from Robe Trotting. Follow them on Facebook.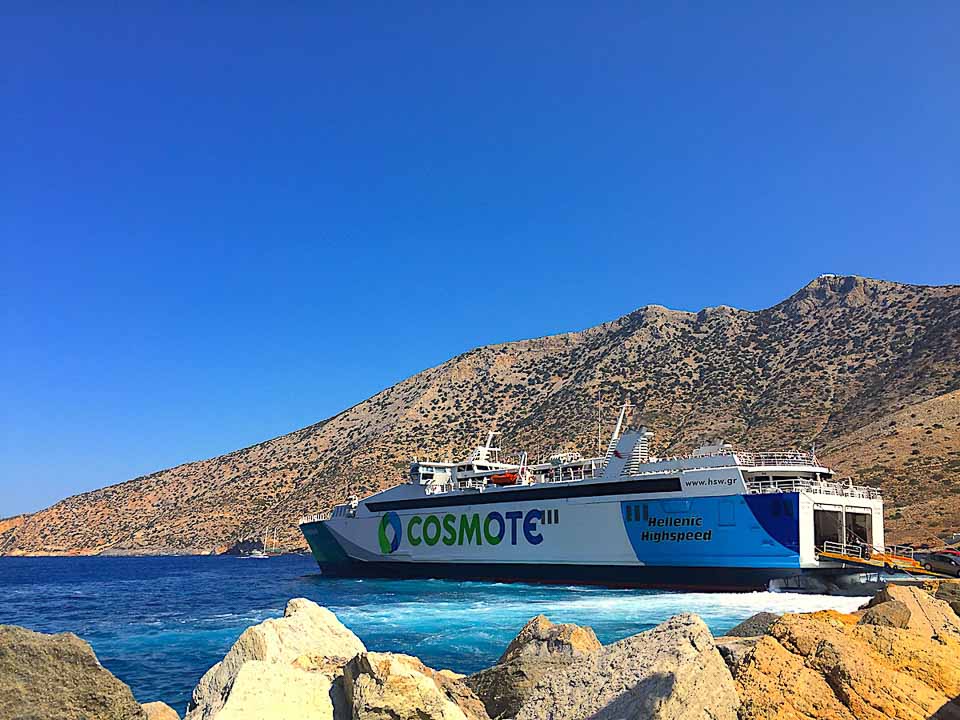 One of the most unique and relaxing Greek islands to include in your Greek island hopping itinerary is Sifnos. Located in the Cyclades island group, the hidden gem is easily reached from other islands or Athens by high speed ferry. The ferry terminal and main port of Sifnos is in the city of Kamares. Kamares has a gorgeous beach to greet you along with restaurants and beach bars. It's never overrun with tourists and the entire island is relatively laid-back and off beat compared to other Greek island holiday hot spots.
On the highest point of Sifnos you'll find Apollonia, the largest city on the island. It's full of whitewashed buildings that house restaurants, boutiques, and cozy tavernas. Apollonia is home to the main nightlife on Sifnos, but you won't find the clubs and dance parties that other islands are known for. Instead you'll have a few rooftop bars and low-key watering holes that seem more authentic and cater to locals. No worries about getting home at the end of the night, Sifnos has local bus routes which provide a sustainable alternative to renting a car on the island.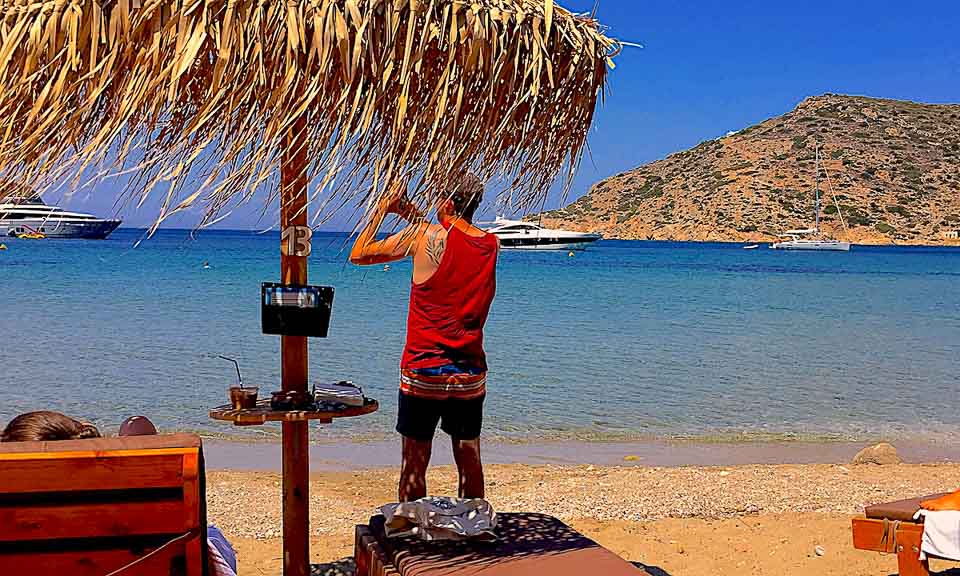 Sifnos has incredible white sand beaches such as Chrysopigi and Vathi Beach. Along with refreshment stands, they have a public changing area and you can rent sun chairs and umbrellas. Don't miss Chrysopigi Monastery, a seaside whitewashed monastery full of Christian art. The island is also known for great pottery and ideal sailing conditions.
Also read: The Ultimate Guide to the best Gourmet Friendly cities in Europe!
Vourvouru: Home to a Secret Blue Lagoon in Greece and Sustainable Tourism Initiative
Written by Inessa and Natalie of Through a Travel Lens. They are all about exploring the off-the-beaten paths in Europe, especially in their home country, Ukraine.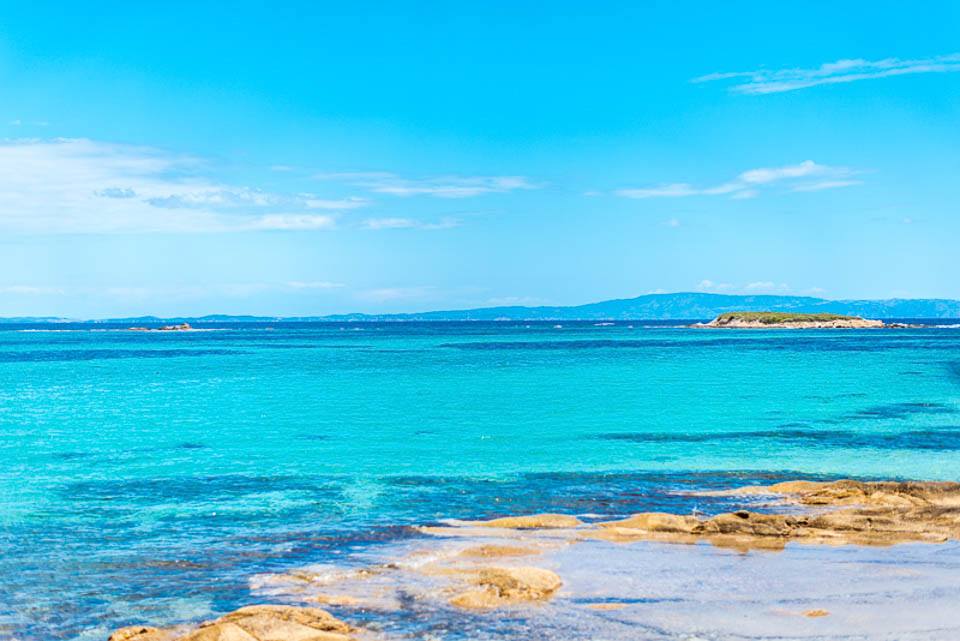 Hidden in Sithonia, the blue lagoon near the village of Vourvouru is probably one of the most noteworthy stops when traveling across Halkidiki.
A small and cozy bay is relatively shallow, and its sands are white, with a bit of a sparkle to them. This creates the glacier effect and the waters in the Vourvouru area are of a stunning and juicy blue color. Contributing to the jaw-dropping image are the pine trees surrounding the bay.
Vourvouru can be a great day trip from Thessaloniki, but it may be an even better idea to rent accommodations in the village, or to camp. The site is perfect for sustainable tourism. It is quiet and cozy, with heavy partying concentrated mostly in Sithonia, miles away. Among some of the best things to do in the area is hiking, snorkeling, and kayaking.
Evenings are great for stopping in small local family-run tavernas for traditional Greek meals. The region's culinary traditions are rich, with great seafood, local honey, feta and halumi cheese, and the legendary filo pastry.
From Vourvouru, one of the best day trips to take is to the third peninsula of Halkidiki, to Mount Athos. This is a UNESCO World Heritage Site, a self-governed Orthodox community with around 20 monasteries built on the steep mountain slopes. The best way to explore the third peninsula is by taking a boat tour.
Also read: Most scenic train rides in Europe! Sustainable Travel Ideas with lesser Carbon Footprint!
Fairytale castle of Agrilis
By Ruma Dey Baidya from The Holiday Story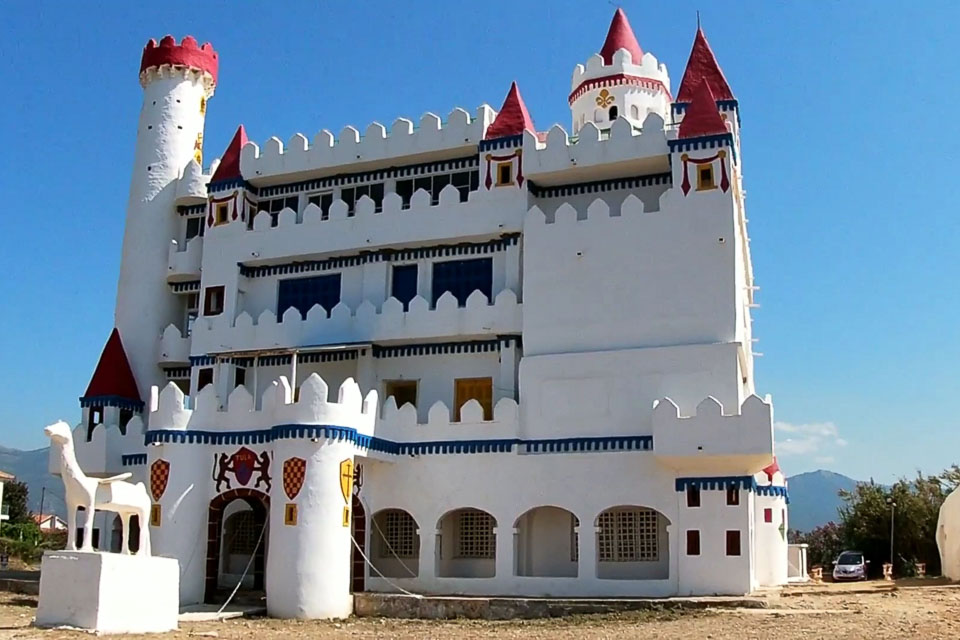 Fairytale castle of Agrilis was built in the 1960s by Harry Fournier, a Greek doctor. Along the western coast of Greece, from Olympia to Pylos situated this castle in Agrilis.
This building is next to the town of Filiatra in Messinia, Greece. The fairytale castle is impressive if the visitors seek to explore some offbeat locations in Greece. The monument is a mythical point with stories of knights and dragons. Some say this building wakes every visitor with the feelings of romance, nostalgia and confusion.
There are three gigantic statues outside the courtyard of the castle depicting characters of a medieval era at the Fairytale castle of Agrilis. The figures are of Goddess Athena, Poseidon and Trojan horse. The Trojan horse masterpiece is hollowed inside. Legends say there is a secret library in its interior.
The castle is now inhabited, and no one can enter. Visitors are only allowed to enjoy in the outer part of this citadel. This place is having ample free parking area.
There is a lot to analyze in every corner of this city. Despite an unusual heritage, Fairytale castle of Agrilis surely charms every visitor alike.
Also read: In the ruins of Vijayanagar empire, a Travel Guide to Hampi!
Kerameikos Archaeological Site: Exploring the Ancient Ruins of Athens beyond Acropolis!
By Chrysoula from Athens and Beyond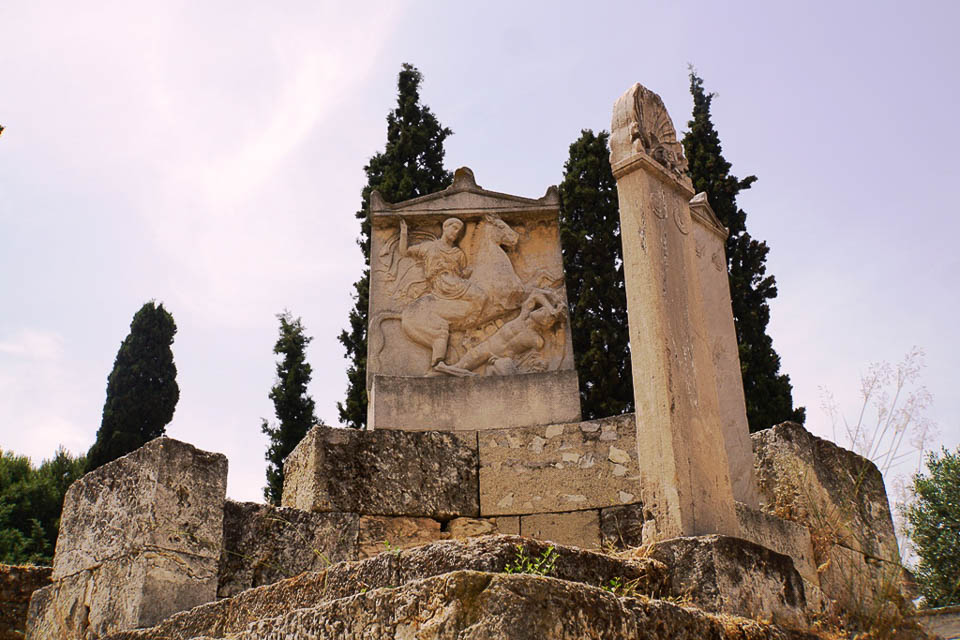 While the Kerameikos archaeological site isn't necessarily the first place you'd think to visit when traveling to Athens – a place with big-hitting names like the Acropolis, Plaka, and Syntagma Square – it is a site that delves into the history of Ancient Greece in a fascinating way. The combination of the complex structures, including the Kerameikos cemetery, an archaeology museum, ancient defensive walls, and the archaeological remains of the houses of Ancient Greek artisans make this a really interesting site and it helps you to imagine how life would have been here over 2000 years ago.
As the Kerameikos archaeological site is one of the lesser-visited attractions in Athens, you'll also avoid many of the larger crowds which will add to the atmospheric nature of the site. Many of the tombs and statues you see today on the site are actually copies of the originals (which are housed in the museum) but this still gives you a good idea of how the Ancient Greeks buried their loved ones and the rituals experienced at this time.
The Kerameikos archaeological site can be found at 148 Ermou Street (closest Metro station Thissio) and is open from 8 am-8 pm throughout the summer months.Attachments area
Also read: 9 Community Tourism Initiatives in Europe which must feature on your bucket list!
A boat trip around Diaporos island, Halkidiki
By Bistra from The Magic of Traveling. Follow her on IG handle @themagicoftraveling.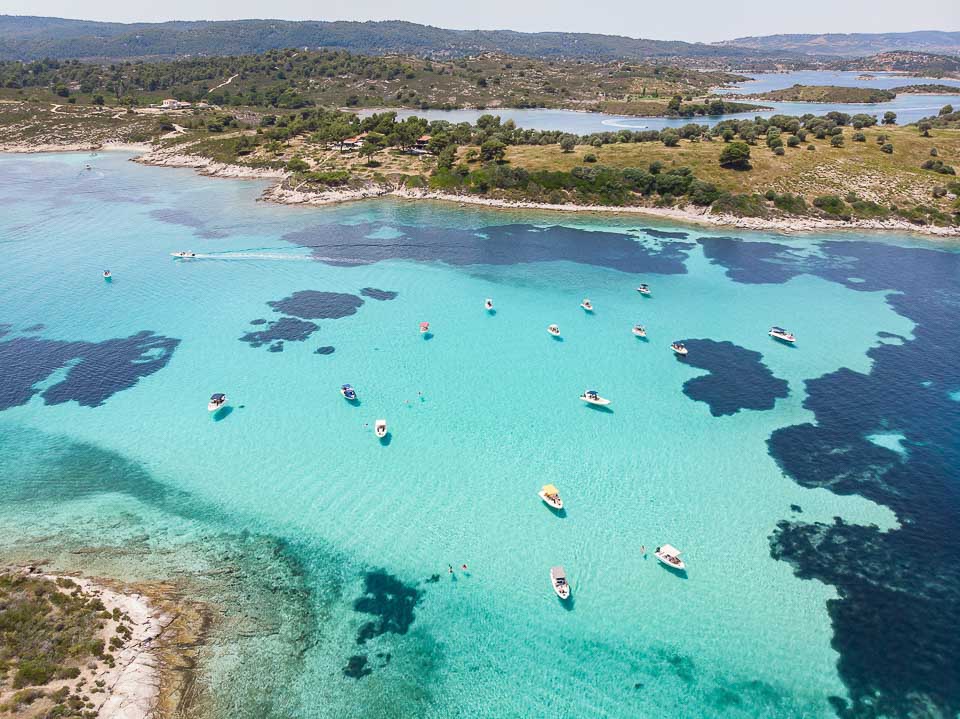 Spending a decent amount of time in Greece every summer, we've done our fair share of beach hopping and explored many amazing beaches in Sithonia on the Halkidiki peninsula. But those amazing beaches seem to attract many visitors so we started looking for secluded beaches and places with fewer people.
We've seen small motorboats buzzing around and tried to rent one a couple of times with no success – there seemed to be completely booked out for weeks in advance. But this summer is different, with worldwide lock-down stopping many people from traveling. That's why since Greece opened its borders for foreign visitors, there haven't been many people and we could finally rent a boat!
A new rule was of a maximum of three people on the boat unless you're a family (and you can be of up to 5 people on that size of a boat). We started in the morning from the village of Vourvourou. The owners gave us the instruction on how to operate the boat safely (it doesn't require a special license) and off we went.
Sailing around Diaporos island, slowing down to absorb the aroma of pine trees, anchoring at tiny beaches with nobody else around, snorkeling at an azure blue lagoon – we didn't want this day to end. We brought some snacks and drinks in the cool box they provided for us and some people chose to anchor at a small beach-marina for a hefty Greek lunch. It's so much fun to be a captain, explore the sea, and have the ability to go to places that can't be reached otherwise. We highly recommend the boat trip around Diaporos island to anyone in love with the sea and the sun! 
Also read: The Historic Towns of Europe for the Cultural traveler!
Assos: a picturesque remote Greek island village
Written by Elena of The Carry-On Chronicles, a travel blog specializing in storybook destinations in Europe and North America. Follow Elena on Instagram.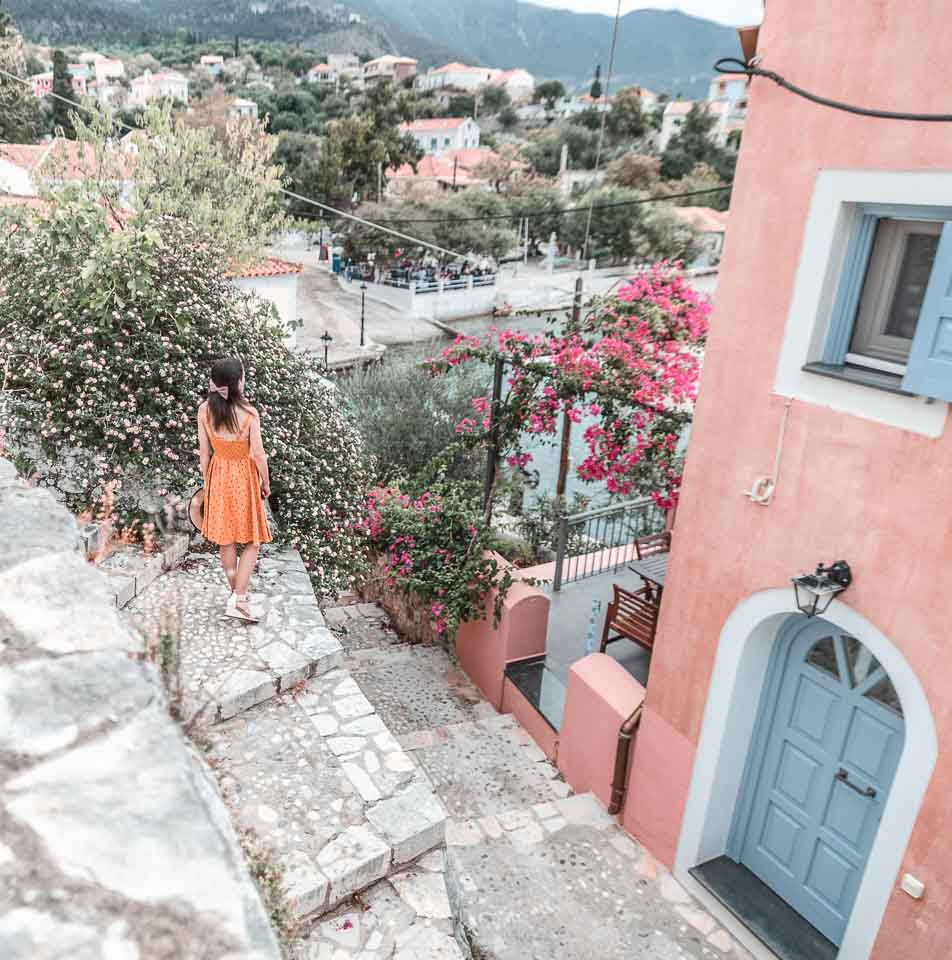 Assos is a remote Greek village located on a small peninsula in Northwestern Kefalonia. This hidden gem is bursting with color, from its vibrant homes, to its turquoise waters, to its lush greenery. It's ideal for nature lovers and those looking to savor the experience of slow travel.
To access Assos, you'll first need to fly into Kefalonia International Airport, the only airport on the island. You'll then need to rent a car or hire a private driver to travel to Assos, which is located off of a single main road and a winding hill. Ideally, you'll want to have your own vehicle to explore more of the island.
Assos offers charming, budget-friendly accommodations without the frills of large commercialized resorts. Most are apartment-style properties with sea views. Guests interested in a luxury stay may wish to consider Assos Villas, atop the peninsula.
Due to its small size, there are only a handful of tavernas in the village itself, located along Assos Beach. For more dining options, guests can travel about 30 minutes to Fiskardo.
The most significant attraction in the area is Assos Castle, about a one-hour hike up a steep mountain with rewarding views. This 16th century gem – now considered a World Heritage Site – features Venetian ruins and breathtaking panoramic views. After the climb, treat yourself to a relaxing afternoon on Assos Beach and enjoy the idyllic scenery across the harbor.
Assos Village makes for an ideal day trip from Fiskardo and/or the island's capital city of Argostoli.
Also read: 2 weeks itinerary for exploring the distant parts of Myanmar!
Insider tip: While visiting Kefalonia, take a detour and spend some days exploring the Melissani Cave. It is a natural wonder and pretty famous among the tourists. There are beautiful beaches in the region like: Myrtos beach and Petani beach as well.
The Historic Stone Bridges of Trikala: Offbeat destinations in Greece
By Sandra Papas from Greece Travel Secrets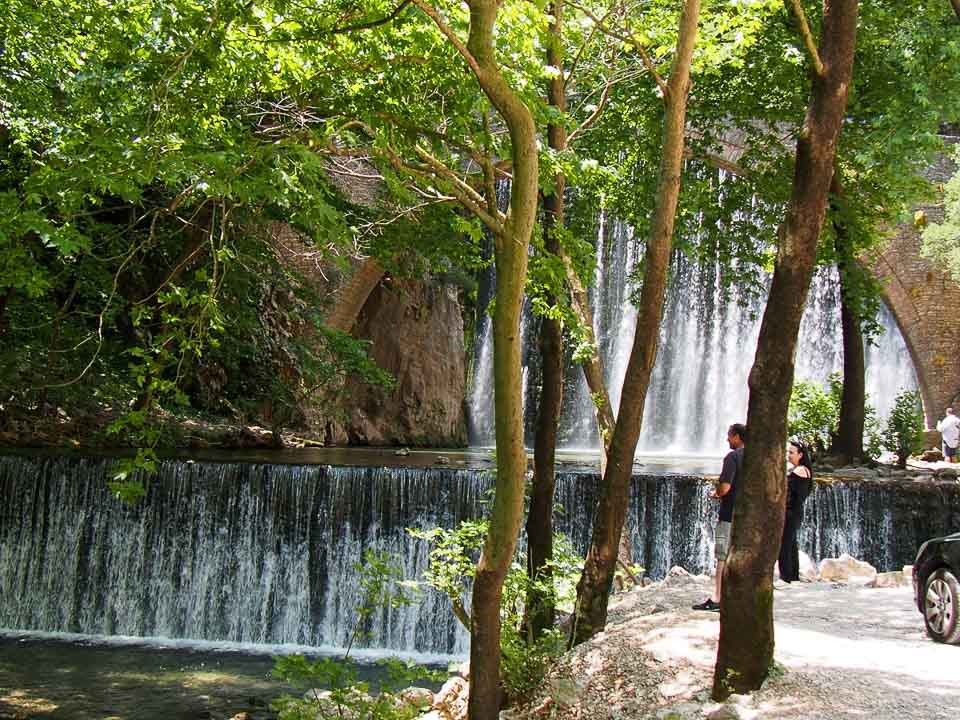 Many people who visit Greece will possibly visit the incredible Monasteries of Meteora which are located close to the centre of the mainland next to the towns of Kalambaka and Kastraki.
Very few people, however, know that there are several other incredible things to see in the area including the beautiful Stone Bridges of Trikala.
Trikala is a town also in the Administrative Region of Thessaly and is roughly one hours drive south of Meteora. It sits on the Lithaios River and is very picturesque and interesting.
In its vicinity are several stone bridges including Sarakina, Palaiokarya and the Stone Bridge of Pyli. The latter is very hard to find and is down a dirt road over the Palsiokarites River. It was built by a local Monk, Saint Bessarion as a way to aid irrigation for the local Pylis farming community. It includes a a dam with a lovely waterfall behind the bridge which makes the effort to find it very worthwhile!
There are no shops or facilities at the Stone Bridge of Pyli but there are a few small cafes and several fruit vendors at the Palaiokarya Bridge.
Very few people, however, know that there are several other incredible things to see in the area including the beautiful Stone Bridges of Trikala.
Trikala is a town also in the Administrative Region of Thessaly and is roughly one hours drive south of Meteora. It sits on the Lithaios River and is very picturesque and interesting.
In its vicinity are several stone bridges including Sarakina, Palaiokarya and the Stone Bridge of Pyli. The latter is very hard to find and is down a dirt road over the Palsiokarites River. It was built by a local Monk, Saint Bessarion as a way to aid irrigation for the local Pylis farming community. It includes a a dam with a lovely waterfall behind the bridge which makes the effort to find it very worthwhile!
There are no shops or facilities at the Stone Bridge of Pyli but there are a few small cafes and several fruit vendors at the Palaiokarya Bridge.
Also read: Most beautiful travel destinations in Italy!
Samothraki Islands
Written by Anda from Travel for a while.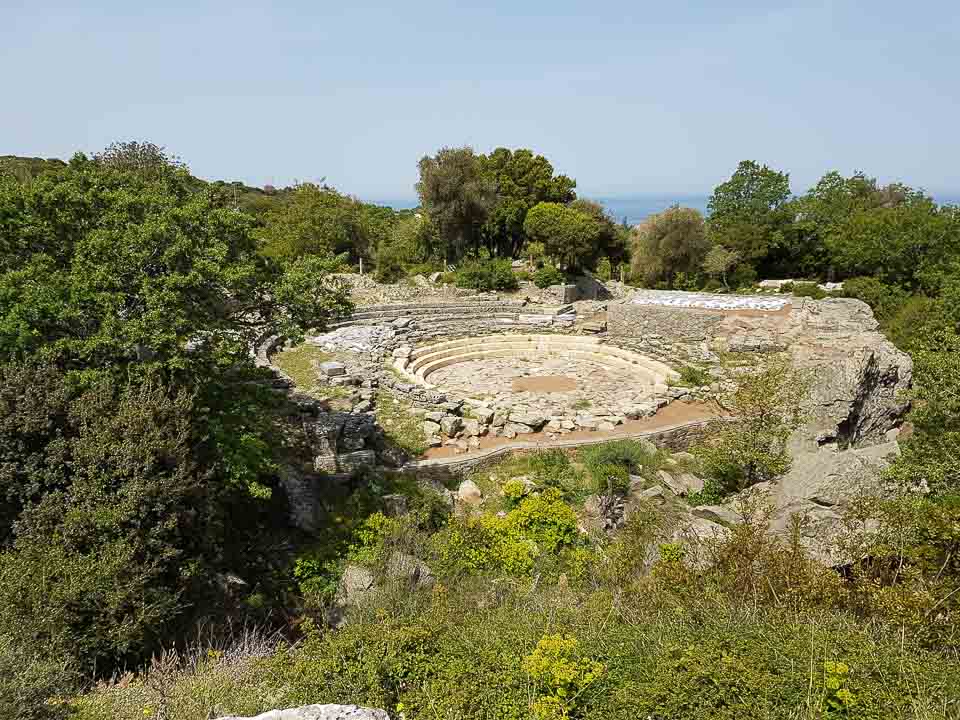 Samothraki island is not on the main tourist circuit in Greece, mostly because it is not easy to access from the mainland. The only way to reach this remote island in the North Aegean is to take the ferry from Alexandroupoli harbor in Northern Greece. The ferry runs only once every day so you will have to spend at least one night on the island.
The main attraction on Samothraki is the Sanctuary of the Great Gods, about 7km North from Kamariotissa, the main harbor on the island.
The Sanctuary of the Great Gods functioned as an important religious center throughout 1000 years, both during the Hellenistic period and the Roman Era. Important leaders of the ancient world came to the Sanctuary to be initiated into the Mysteries of the Cult.
This is also the place where the famous winged statue representing Victory was unearthed. The statue is now on display at the Louvre Museum as Nike of Samothrace.
The Sanctuary can be visited every day except Mondays from 8:30 to 15:00 and the admission ticket is 6 euros.
Anyway, there are many other things to discover on this small underrated island so you'll probably end up spending a few days here. Also, Samothraki is a good place to avoid the crowds and spend a budget vacation, as prices are lower here than on any of the very well known Greek islands.
Also read: Exploring the old historic doors of UNESCO heritage Stone town of Zanzibar!
Meteora Will Rock Your World
Written by Renata Green from www.byemyself.com, a travel blog for female solo travelers. Follow her on Facebook.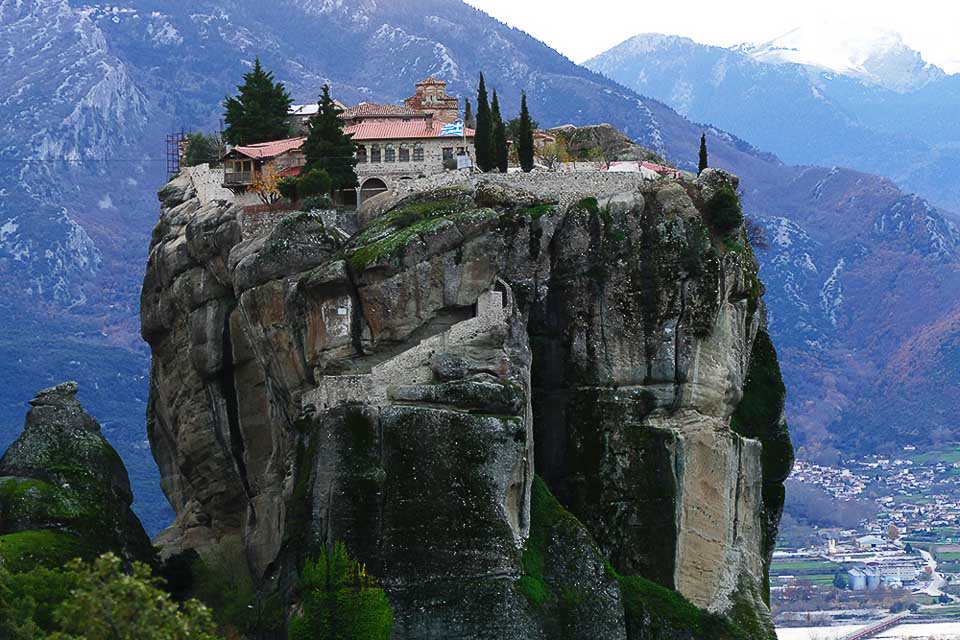 Clearly, I was not the first solo traveller who made it to Meteora. After all, the first hermits are said to have arrived in the region around the 9th century and established by the end of the 11th century a small community. Monasteries followed – almost magically built on top of immense natural pillars.
It was mainly for safety reasons that the first monks started to build their abodes in these hardly accessible places. However, for construction, their location was a big challenge since the only way to get building materials to the top of the rocks was by ladders, ropes, and baskets.
Of the once 24 monasteries, today, the six remaining architectural pieces of art can be visited in a much more comfortable way – preferably on guided tours where you are told all the fascinating details.
There are tours that shuttle people comfortably from one monastery to another by mini-vans. Albeit, for those who are halfway fit, I'd recommend doing a hiking tour. For instance, you can easily hike to the Monastery of the Holy Trinity right from the center of Kalambaka, a town nestled between all those majestic rocks. This monastery is actually the most picturesque one – and famous for its part in the James Bond movie For Your Eyes Only.
Meteora is about 350 kilometers north of Athens and can be easily reached by train – or by bus if you are coming from Delphi.
The town of Kalambaka as well as the village of Kastraki are just at the foot of the pillars and offer a great choice of accommodation and eateries.
It is of no surprise that mysterious Meteora has been on the UNESCO World Heritage List since 1988.
Also read: 30+ beautiful pictures of Mauritius, a photo blog!
Cyclades islands in Greece: Offbeat Greek Experience in Paros
Written by Smita who runs My Faulty Compass, a blog aimed at travel inspiration for the laid back traveler! Follow her on Instagram handle: @my.faulty.compass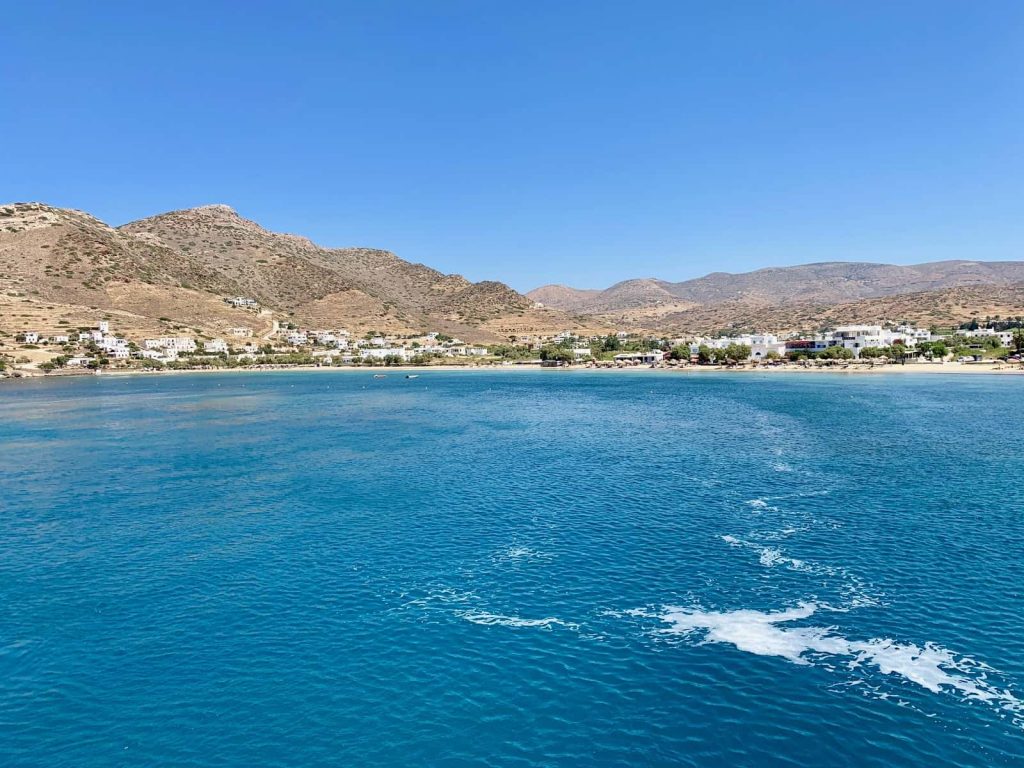 What comes to your mind when you think of the Cyclades islands in Greece? I bet it's some form of pristine white buildings, the stunning blue sea & beautiful beaches – stuff that dreams are made of. Only to be marred by the nightmare of huge crowds & high prices! Well, fret not, the answer to this dream, minus the nightmares is the island of Paros, where you can enjoy a holiday whilst social distancing!
Paros is an idyllic island located at the heart of the Cyclades. One of the prettiest islands in Greece, Paros boasts of some of the best beaches and landscapes in the country. Still off the main tourist radar, you can enjoy the endless array of things to do in Paros while not having to contend with huge crowds!
Enjoy the sea at some of Paros' beautiful beaches – swim, surf and relax at beaches such as Santa Maria & Golden Beach and enjoy stunning landscapes at beaches such as Kolymbithres. Paros' traditional villages will give you a peek into the culture and food of the island. Visit the mountain village of Lefkes for some fantastic views of the island and the villages of Parikia & Naoussa for charming markets and scrumptious Greek food.
Paros has a domestic airport and a ferry terminal – a very short ferry ride from Santorini (~2 hours) makes it easy to reach. Paros is not very commercialized so apartments/ homestays are the way to go here – the villages of Parikia & Naoussa have several options where you get to experience the life of the locals.
Also read: Most coveted travel experiences in India once the lock-down is over: Indian Travel Bloggers recommend!
Elafonisi
By Ingrid from Ingrid Zen Moments.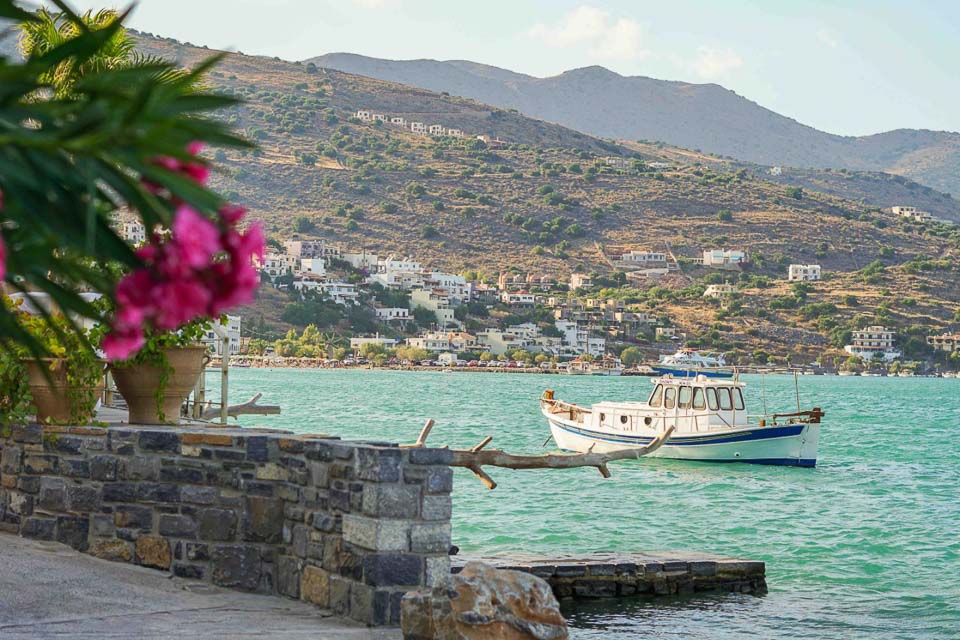 While many tourists come to the largest Greek island eager to explore sights such as the Balos Lagoon, or the pink sand of Elafonisi, there's a large part of the island left undiscovered.
The eastern part of Crete is as lovely as its westerner part, without the crowds. You'll find here sandy beaches, luxury resorts with views for days, delicious food, and much more.
Rent a car and drive through the mountains on the Lassithi Plateau, at 800 m above sea level. Stop at one of the secluded tavernas where you'll get the chance to taste authentic Cretan food, with a stunning view. Go on an expedition through the many gorges in the area, or sail to the magical Chrissi island where you'll feel like in the Caribbean with the turquoise waters. Don't leave without visiting one of the oldest European cities, dating from the Bronze Age, built by the Minoans – the Knossos Palace near Heraklion.
Choose to stay in Elounda – a small coquette town with lots of luxury accommodation options. You could see Spinalonga island and fortress right from your room with an infinity pool.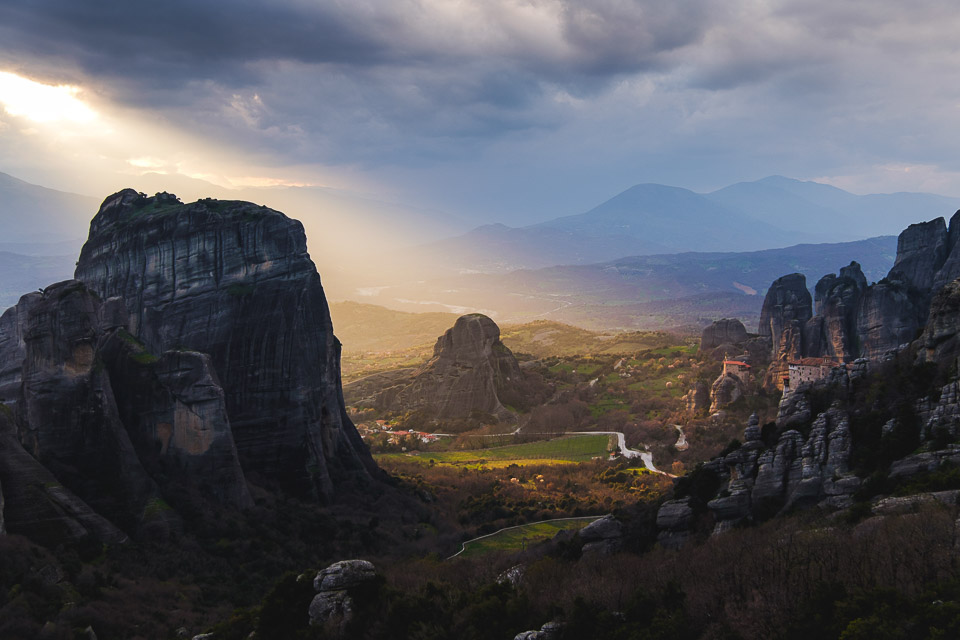 Zagoria
Abuzz as an emerging center of eco tourism in Greece, Zagoria is most famous for the Vikos Gorge, known to be the second deepest gorge in the world next to Grand Canyon in USA. Zagoria is a mountneous village with craggy hilltops housing picturesque villages, like Papigo, Vitsa, and Monodendri etc. There are myriad walking and hiking trails to take you around rock pools, open air museums, old stone bridges and the beautiful river, Voidomatis.
Knossos: the Oldest City in Europe
While Crete is world famous for historic anecdotes and gourmet culture, we loved this specific place known as Knossos in Crete. Dedicate some time to explore the old Royal Minoan Palace at Knossos and pay attention to the myriad frescos or whatever remains of it from the olden days. everything tells stories from yesteryears.
Lemnos: For Volcano and Desert at the heart of Greece!
Home to one of the oldest chapels in the region, which also rewards visitors with prized view after a short hike, Panagia Kakaviotissa, Lemnos features both otherworldly landscapes and rich history. Believe this or not, Lemnos houses the only desert in the entire continent of Europe! The desert is decidedly small but does feature sand dunes. It extends upto the beach and renders a golden sandy beach-shore. Lemnos also houses Lake Aliki, a salt lagoon. It houses a dormant volcano as well and volcanic rocks are found aplenty.
Tinos: A jewel in the crown of Aegean sea
The tiny Greek island of Tinos houses the most important religious monument for the Greek Orthodox Christians known as Church of Panagia Evangelistria. The church is open for visitors irrespective of religion. Located close to the town is a tiny village named Volax, with myriad landscape. The village also produces beautiful hand-weaved baskets, a cultural identity of Volax. Do not miss the numerous dovecotes lurking behind the vast meadows of Tinos, often hailed as the landmark of this beautiful greek island. If all these activities and day trips wear you out, consider dipping your feet at one of the many beaches of Tinos. Agios Fokas and Agios Markos are some of the most famous and public beaches of Tinos.
Lefkada
Contributed by sustainable travel bloggers Oksana & Max from Drink Tea & Travel. Follow their adventures around the world on Facebook.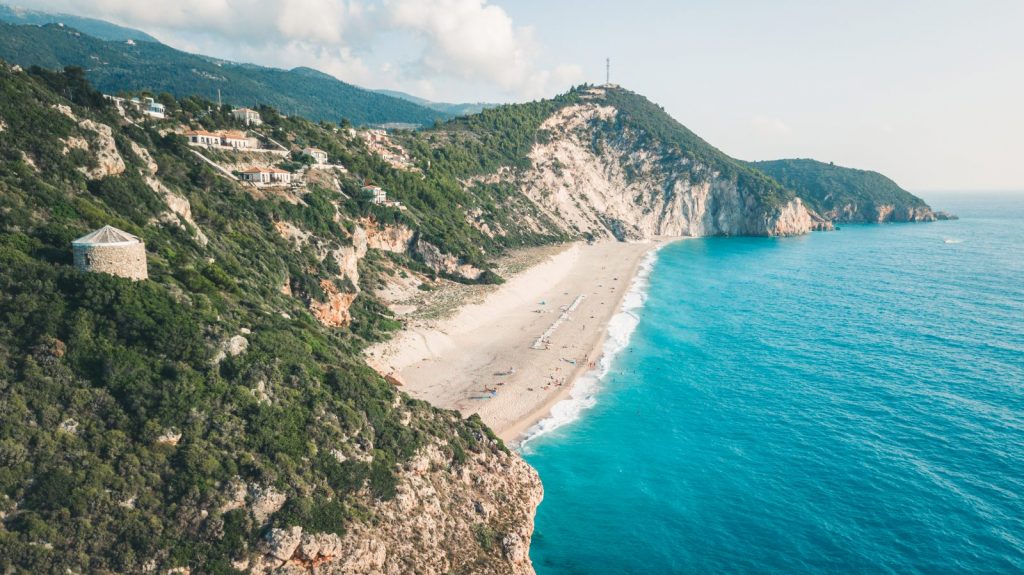 Lefkada is located off the Eastern coast of Greece in the Ionian Sea. It is one of Greece's smaller islands but it's beaches and plethora of activities make it a worthwhile place to visit. We couldn't get enough of the white bleached cliffs and turquoise waters of Lefkada beaches.
Unlike most islands in Greece, you can reach Lefkada by driving from the mainland. There is a bridge which connects the two land masses and it takes about 5 hours by car to reach Lefkada from Athens.
Once there, don't miss visiting Milos Beach. This gorgeous stretch of sand was our favourite! There is very little infrastructure on the beach so bring snacks and water. The lack of facilities is part of it's charm.
Another great Lefkada beach is Vassiliki. It is known as one of the best windsurfing destinations in Europe but there is also a section of the beach suitable for swimming and sunbathing. The beach is backed by the bustling town so restaurants and other facilities are never too far away.
If you would like to get even further off the beaten path consider taking a trip to one of the islands just off of Lefkada. Meganisi, Skorpio, and Kalamos Island can be explored with tours leaving the Lefkada. They include lots of swimming, exploring, and sunbathing along the way.
Pin it for later!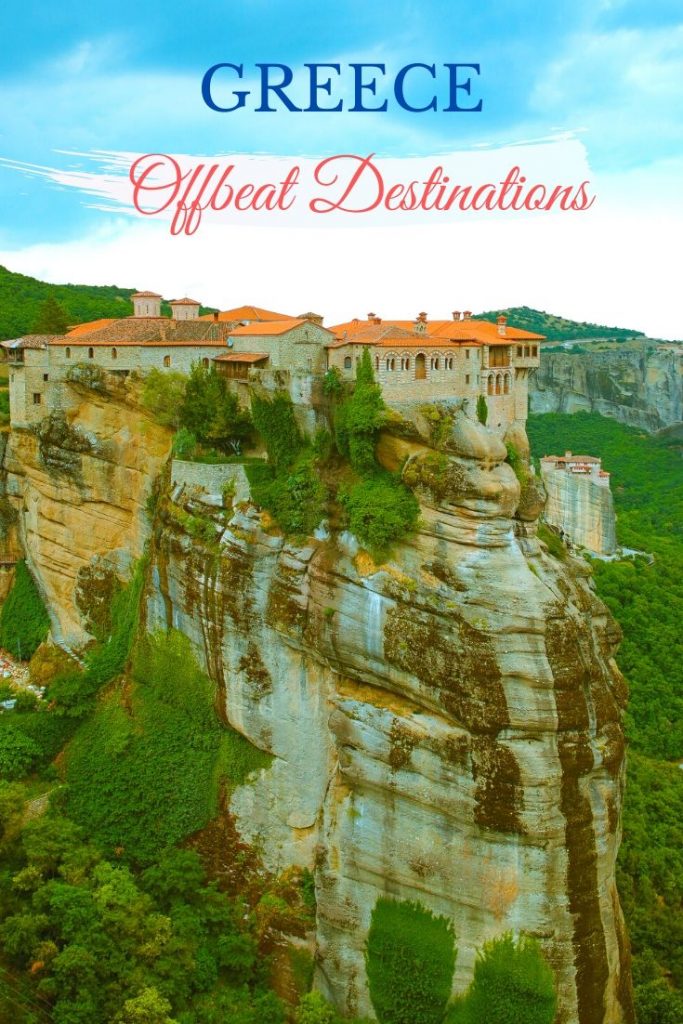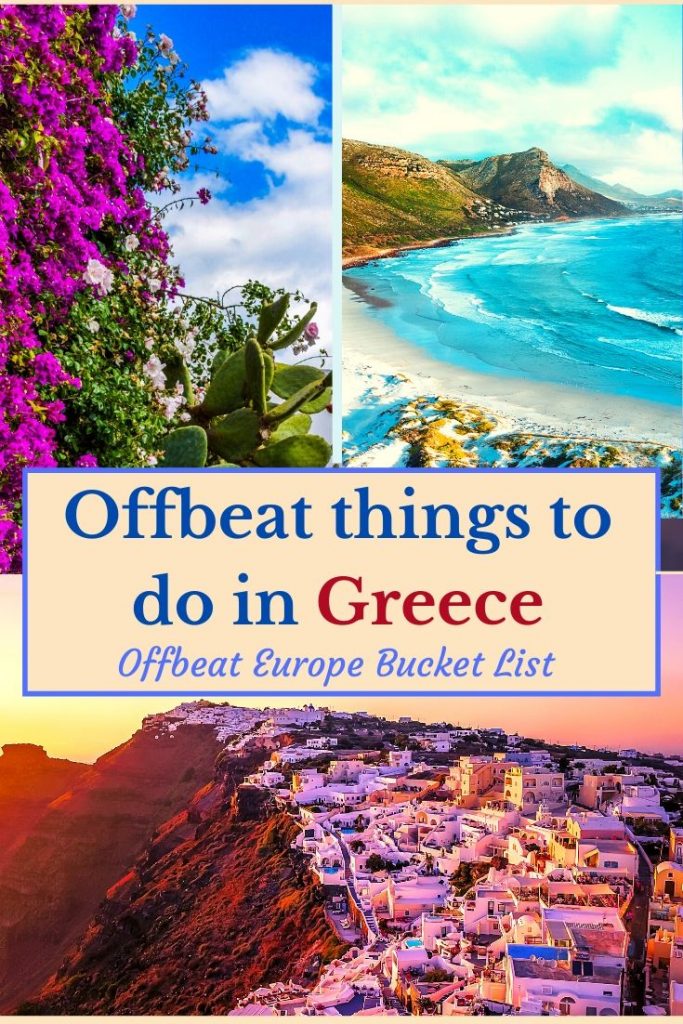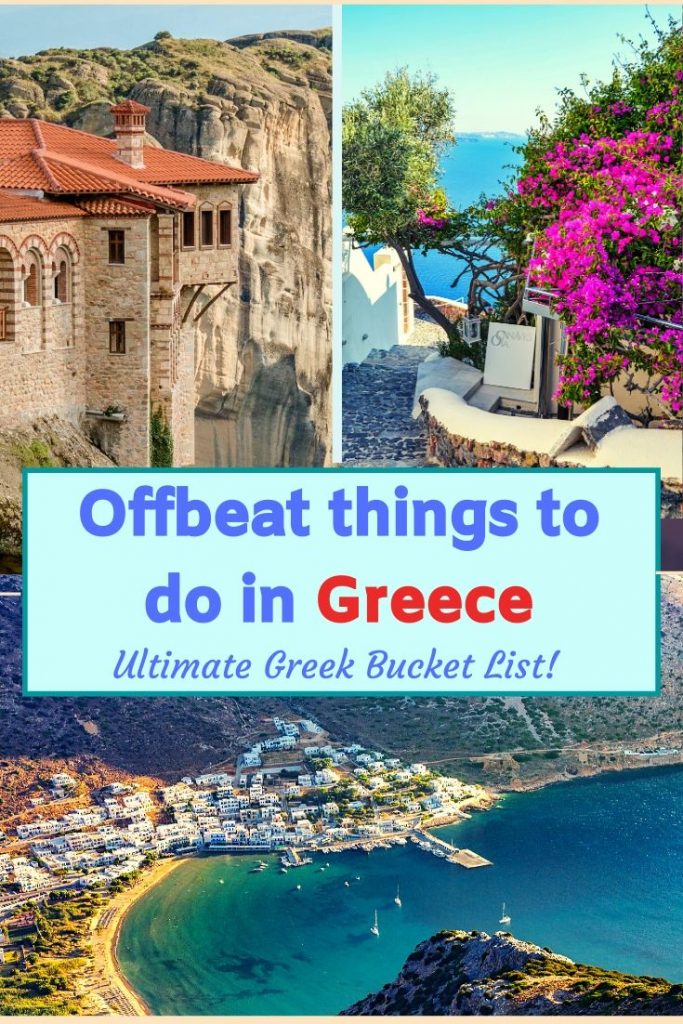 Let's stay connected in Facebook, Instagram, Twitter!
This post may contain affiliate links. Please read the disclosure post. If you have liked the article, you may support it by buying using these links without any extra cost to you.