About this blog: A handful of community tourism experience which stems out of beautiful and immersive local culture of Europe's oft-overlooked provinces. If you are looking for meaningful, sustainable travel experiences in Europe, they must make it to your list.
With Europe gradually opening doors to tourists and the world seemingly having learnt the necessary lesson of slowing down, it is time to look and put more emphasis on the unique and meaningful local attractions of a specific destination. Think a quaint little shoemakers' town, where wooden shoes are still in vogue. Think the highest village of Europe perched atop the Caucasus mountain ranges of Azerbaijan. A unique hostel dedicated to the pilgrims. A village stay with the Chechen community whose repute is often masked thanks to world politics. Read on and find your joy!
Pin it for later
Puglia, Italy
By Maria & Katerina of It's All Trip To Me. Follow them on Instagram here.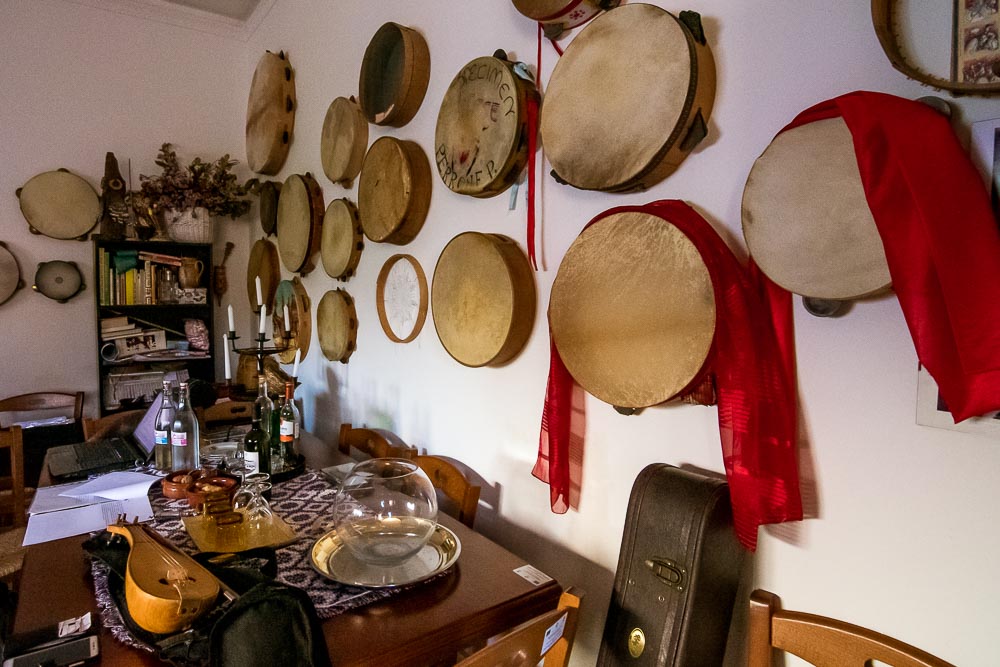 Puglia is one of the most laid-back regions in Southern Italy. Salento, in particular, the sun-kissed heel of the boot-shaped country, is the region's most authentic part with a fascinating history and unique traditions that go back many centuries.
Ancient Greeks founded important colonies in Southern Italy and this is why there are still eleven Greek-speaking towns in Salento. The dialect spoken there is a mixture of Greek and Italian which, sadly, is in danger of being lost for ever. Luckily, the people of Salento are doing their best to preserve their traditions and make their unique culture known to the rest of the world.
A bright example of these efforts is the Centre of Popular Culture which is based in the gorgeous town of Melpignano. The main focus of this cultural centre in the very heart of Salento is the preservation of the area's folk music and how the latter can be the means to preserve Salento's special character as a whole.
The cultural centre houses a small museum of tambourines and other musical instruments from all over the world. However, it's not just about the music there. The passionate locals who run the cultural centre organise cooking classes, guided walks around Melpignano, trips to other Salento towns and pizzica (local dance) lessons as well. There are both free and paid activities available. What matters the most, though, is that all activities are geared towards safeguarding Salento's century-old traditions that wouldn't have survived otherwise.
Also read: Best destination in Italy for a discerning traveler.
Wine Tasting in Portugal
By Stephanie from Poppin' Smoke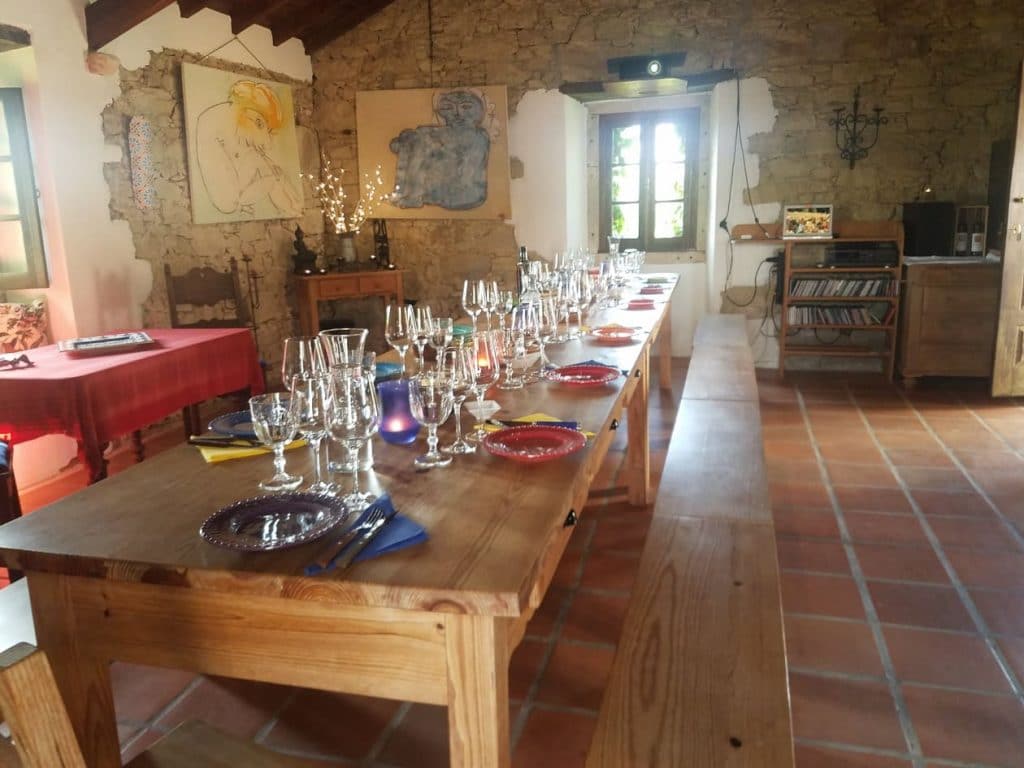 By far, one of our most memorable experiences after spending more than 2 months in Portugal was our afternoon at Vinhos Cortém, a small organic winery near Caldhas de Rainha. We knew we were going there for a wine tasting, but we had no idea how unique and wonderful the day would be.
Vinhos Cortém is owned by a couple, neither of whom had any previous experience making wine when they first purchased the property. An Englishman and his German wife, Christopher Price and Helga Wagner began making wine for fun in 2004, but their business has expanded to a full-time occupation for both of them.
The couple's love and passion for wine extended to the intimate tasting experience they offered. It began with a short tour of the winery, including its history and an intro to the winemaking process. The best part was sitting around the beautifully-set table in their dining room, tasting 10 Cortém wines while enjoying delicious homemade appetizers prepared by Helga. All the while, Christopher entertained the group with details about each wine and stories of the winery. After more than 3 hours, which seemed to pass by in a flash, it felt as though we and the other participants were old friends.
Each year during the fall grape-picking season, Cortém invites volunteers to help with the task. The reward for a day's work is lunch prepared by Helga and a free bottle of wine to take home. We hope to make our way back to Portugal to join the fun one of these years, and if we can't come during harvest season, we will definitely join another wine tasting!
Also read: A weekend at the Taj Madikeri, India's only rainforest resort!
Isle of Gigha, Scotland
By Kathi from Watch Me See. Kathi is an award-winning travel blogger at Watch Me See, an in-depth resource for inspiration and advice for all things Scotland. Follow her on Instagram.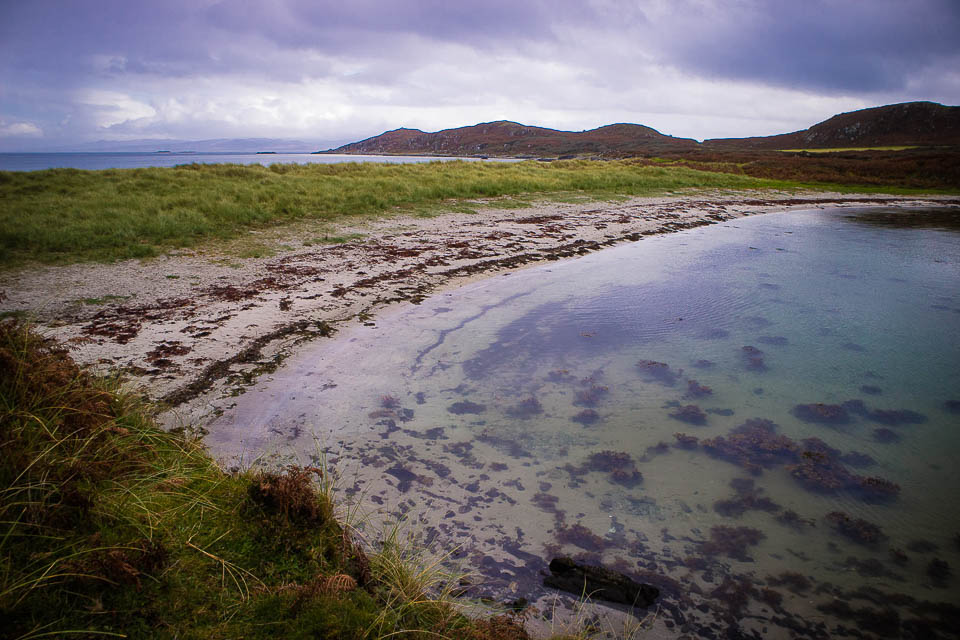 Even though there are no official figures, it is estimated that 50% of rural land in Scotland is owned by fewer than 400 landowners. In a country of 5m+ people that means that a very small fraction of people own the vast majority of the land and decide what's done with it.
Not the Isle of Gigha though. This little island off the west coast of Scotland was bought by the local community in 2002 and has since transformed into a thriving place to live and visit. The island is owned and managed by a heritage trust who plans and develops the island in collaboration with the population.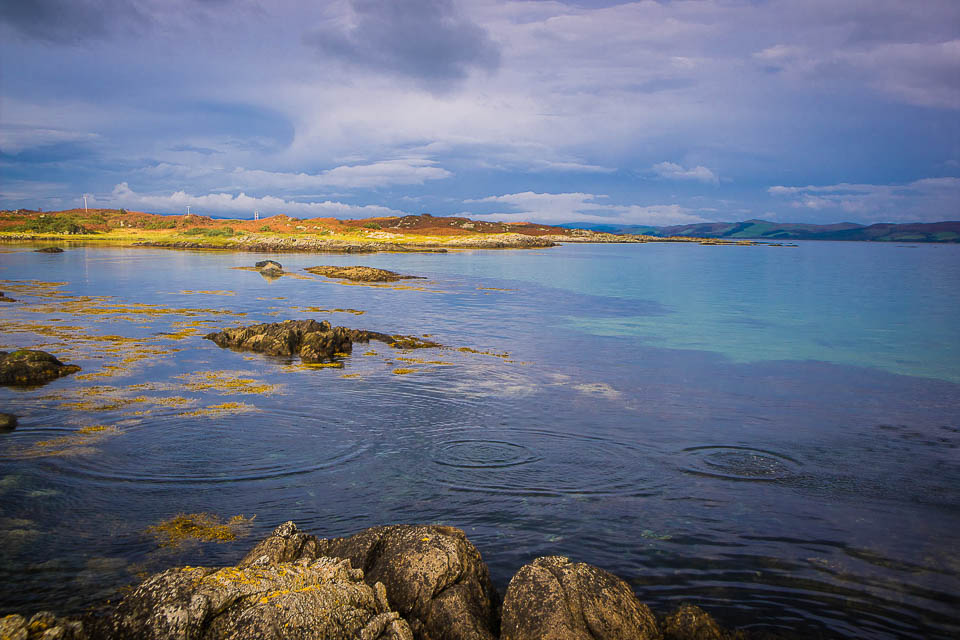 Community initiatives have supported new commercial activities whose profits flow back to the community. There are wind turbines that produce more energy than the island requires (the rest is sold), tourism attractions and businesses and even an initiative that offers immersive Gaelic-learning weekends to protect the local language.
Gigha is an easy day trip if you are on holiday on the Kintyre peninsula – it is just a short ferry journey from Tayinloan. Bring the car or hire bikes on arrival. However, there are also many accommodation providers on the island, including vegan-friendly B&Bs and a lovely, traditional hotel.
The island is known for its stunning beaches, the surprisingly lush vegetation at Achamore Gardens and historic sites incl. standing stones. All in all, Gigha is an incredibly welcoming island with lots to offer which makes it one of my favourite Scottish isles to visit.
Wooden Shoe Factory, Marken- Netherlands
By Umang Trivedi from Travel Max. Follow him on Instagram here.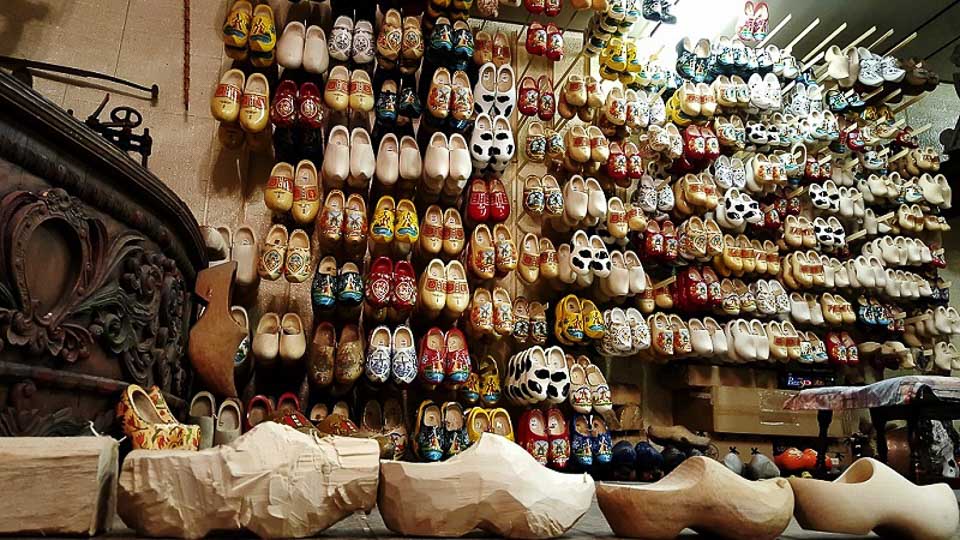 Located at a distance of 25 Km from Amsterdam city, Marken is a perfect little hamlet tucked near the ocean. The fishing town is home to a peaceful vibe and some stunning hikes in wilderness.
But, one of the highlights of my Marken visit was the Wooden Shoe Factory. Popularly known as Clogs, these wooden shoes date back to the 13th century and were widely worn by folks. Even today, some people take pride in wearing wooden shoes fashioned based on these yesteryear footwear. Of course, they are styled to fit the contemporary fashion scene.
There are many livelihoods depending on these wooden shoe factories. The one in Marken gives you a demo of how these Clogs are made. The age-old manual manufacturing process is not replaced by high tech machines, but the process of making Clogs is still an art which represents the culture & heritage of these villages.
This Wooden shoe factory in Marken & Volendam (Neighbouring village) are definitely hit due to Covid. The shoes are more useful to impress tourists as they make good souvenirs. These days, survival might be challenging for these local.
Xinaliq, Azerbaijan
By Ellis from Backpack Adventures. Ellis is a cultural anthropologist from the Netherlands who has travelled for more than 20 years to over 50 countries along the ancient Silk Road with a special love for India and Nepal. This geeky and introverted travel blogger is a lover of good food, mountains, nature, wildlife and everything that lightens up the night sky.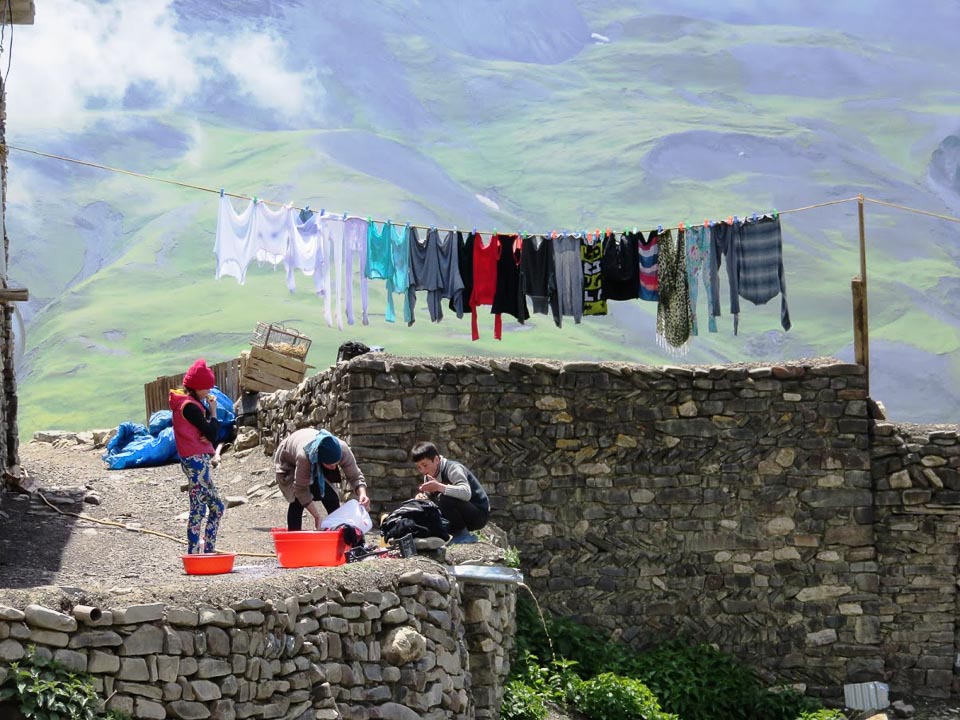 Xinaliq is the highest village in Europe, high up in the caucasus mountains of Azerbaijan. It is home to the Xinaliq people with their unique culture and language. Their life is dominated by the harsh mountain climate with long and cold winters.
The main source of income in Xinaliq is from herding sheeps in the green mountain pastures. It provides the bare minimum that these people need to survive and therefore tourism is a welcome additional way of making money for the people in Xinaliq.
It's only been a couple of years that Azerbaijan is welcoming foreigners with an easy to get online visa. Soon people found their way to Xinaliq. Although it's possible to get there by bus and taxi on your own, you can now also book organized tours from the capital of Baku.
It's a scenic journey through winding mountain roads as you approach Xinaliq. It is one of the last villages before the border with Dagestan in Russia. Therefore the road stops at Xinaliq giving you the feeling you reached the end of the world.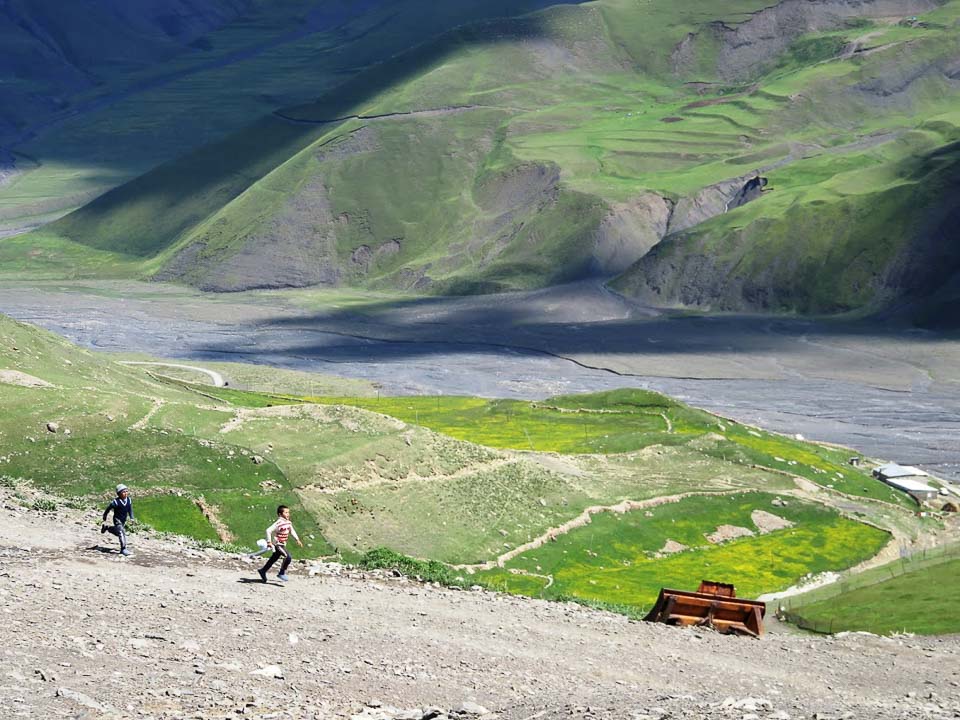 Although day trips are possible I can recommend to stay at least one night at one of the homestays. Not only will this help the local community, you will also be immersed in the unique culture of the xinaliq people. It's a unique experience to see the sheep herding in action or to help the ladies make bread in the kitchen.
Also read: Offbeat and Unique experiences in Goa beyond the beaches.
Albergue Guemes, Spain
Campbell & Alya are the adventurous couple behind Stingy Nomads. They love hiking, diving, camping, and exploring. Follow them on Youtube here.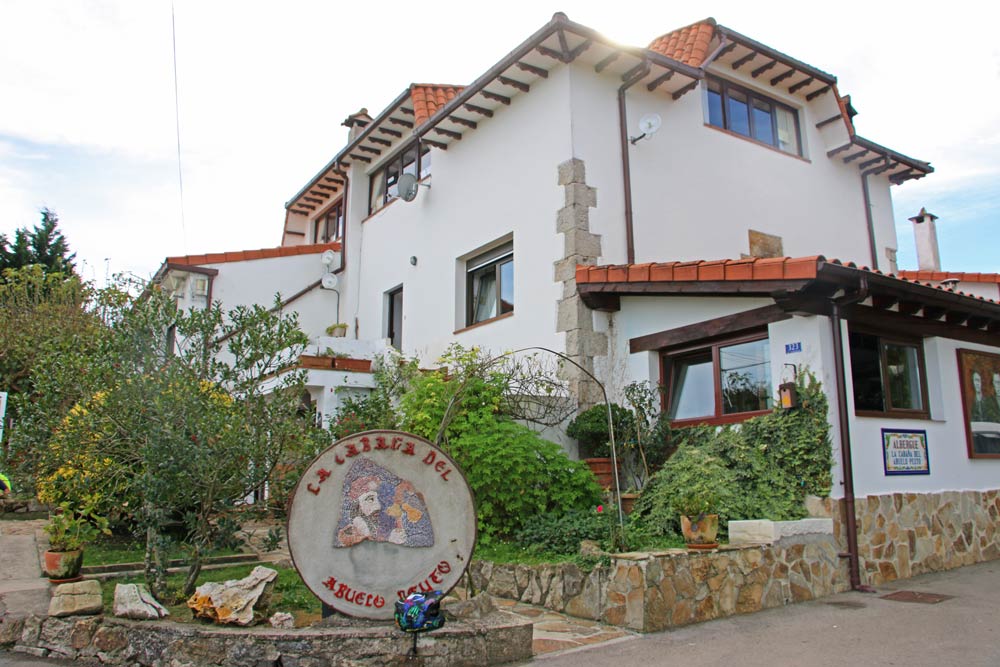 Out of many amazing travel experiences we've acquired on our trips staying in an albergue (a hostel for pilgrims) in Guemes is one of the most memorable. Guemes is a small village in Northern Spain 35km from Santander. Albergue La Cabaña del Abuelo Peuto is the name of the place. It's a must-stop place on the Camino del Norte, the Northern Way of the Camino de Santiago pilgrimage route network.
The albergue is not only a place to overnight for pilgrims, it's involved in several other projects that are financed by the money that pilgrims leave as a donation for accommodation and food. The place is run by volunteers. Sometimes they recruit ex-prisoners who were convicted of petty crimes. Being part of the team helps these people to integrate back into society and to learn new skills. Many local people are involved in the projects, they come here to help on weekends with their families. In summer the Albergue runs a camp for children, mostly locals. During the camp, there are workshops and educational activities. The intent of the camp is to promote values, coexistence, and love of nature.
The person behind the project is Padre Ernesto, a Spanish priest that spent many years serving in some of the remote corners of the world. The albergue occupies his family house that was built by his grandfather more than 100 years ago. People who come to the albergue get to meet Padre Ernesto. Every evening he holds a talk where he tells about his life, the albergues, and all the projects. Being in this place is an enriching experience regardless if you're a pilgrim, a volunteer, or just a visitor here.
Also read: Historic Mosques in Europe that testify Europe's Cultural Diversity
Pankisi Valley Tourism and Development Association, Georgia
By Emily, Wander-Lush. Follow her on Facebook.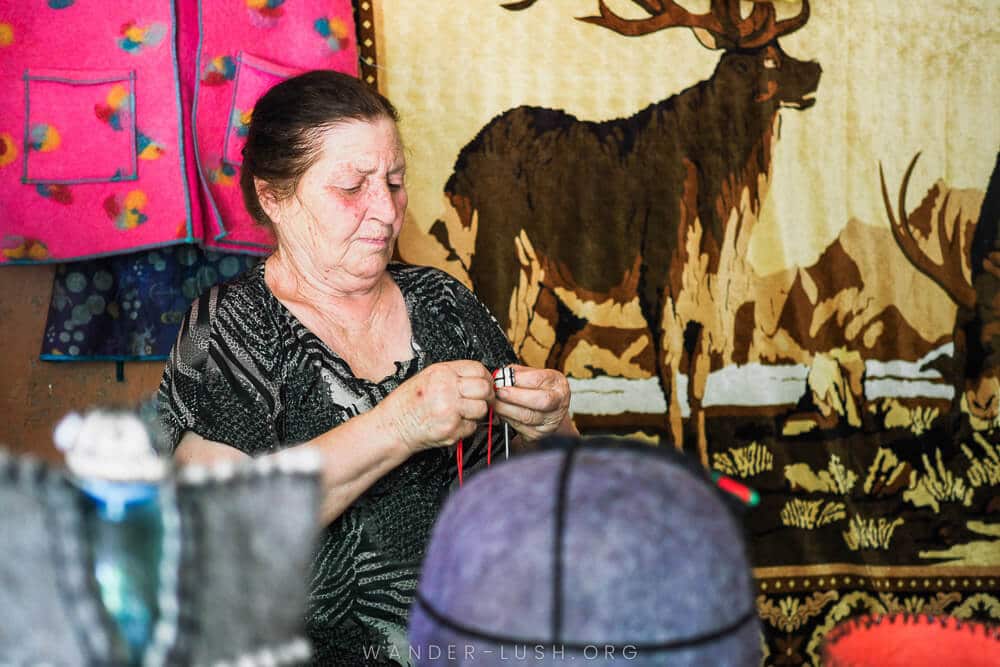 Community based tourism is becoming a more popular model in the Caucasus region, including in the Republic of Georgia. One of the country's leading projects is located in Pankisi Valley in eastern Kakheti region.
The Pankisi Valley Tourism and Development Association is an award-winning initiative that's been recognised for its contribution to the local economy and culture. It was spearheaded by one woman who wanted to bring local and foreign tourists to her area to improve livelihoods and change the way the Chechen community is perceived by outsiders. The families that live in the small towns along the valley have their own unique language, culture, religion and cuisine – all of which they generously share with visitors.
Homestays and small guesthouses are predominantly run by women. The project also employs local guides and drivers, and hires horses from families in the valley to take guests on mountain expeditions. As part of a cultural tour, guests can see the local ethnography museum, attend cooking classes, and visit craft workshops where women practice traditional felting and knitting.
Apart from creating a vital source of income for locals, the project is helping to transform the community. Many young people have been inspired to pursue a career in tourism and stay in Pankisi rather than moving to the city. Tourism has spurred on many other initiatives, including community clean ups and marking hiking trails to improve access to the surrounding nature.
Also read: The Abode of Bodo Tribes at the Manas national Park, Assam where one horned rhino thrived.
Quinta do Mocho in Lisbon, Portugal
Contributed by Wendy Werneth of The Nomadic Vegan. Wendy Werneth is the creator of The Nomadic Vegan, where she uncovers vegan treasures around the world and shows you how you can be vegan anywhere. Follow her on Instagram here.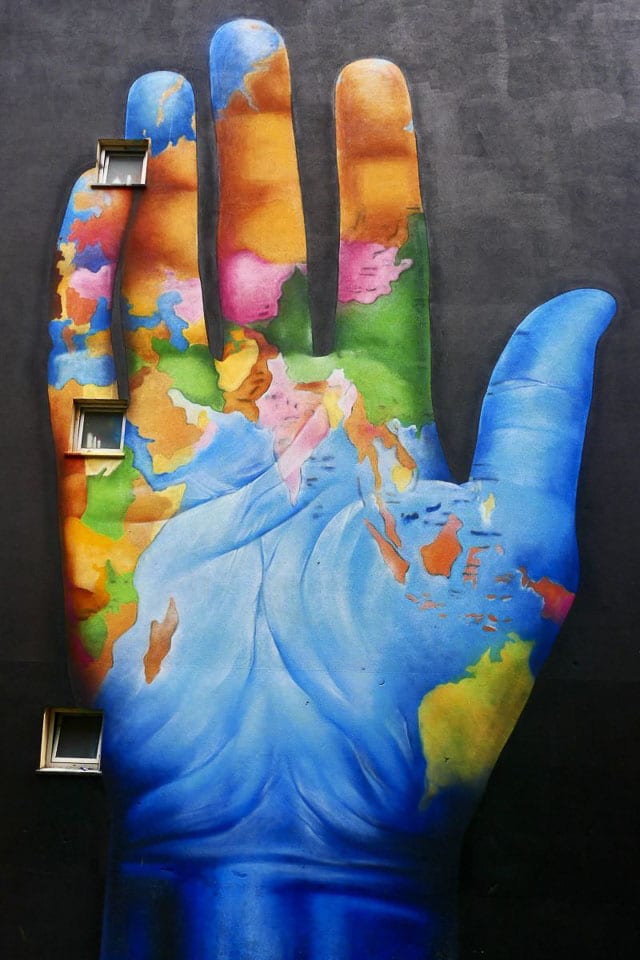 Located on the outskirts of Lisbon, Portugal is a low-income social housing project called Quinta do Mocho. For many years, these high-rise blocks had a terrible reputation as a dangerous neighborhood. No one from outside the community dared to visit, and even the local bus companies refused to put a bus stop there. And then, in 2014 the local government hired both Portuguese and international street artists to cover the buildings with giant murals. And that's when everything started to change.
A place that was once infamous for all the wrong reasons has now become famous as the largest open-air art gallery in Europe. Local residents lead visitors on guided tours, explaining the history of their neighborhood and the symbolism behind the different paintings. School groups, foreign dignitaries and even the president of Portugal come to see the incredible artwork. And while life is still difficult for Quinta do Mocho's underprivileged residents, the transformation of their neighborhood has given them hope and dignity. The streets are much safer, and supermarkets and other facilities have moved in nearby. Tours can be booked via the Guias do Mocho Facebook page and cost 10 euros per person. Currently, there are 111 murals at Quinta do Mocho, and new ones are added every year.
Also read: The most beautiful train journey in Europe!
Walking Tours in Girona Spain
By Brenda from Traveleira. Brenda is a travel blogger born and raised in Puerto Rico, who is now based in her island. Follow her on Instagram.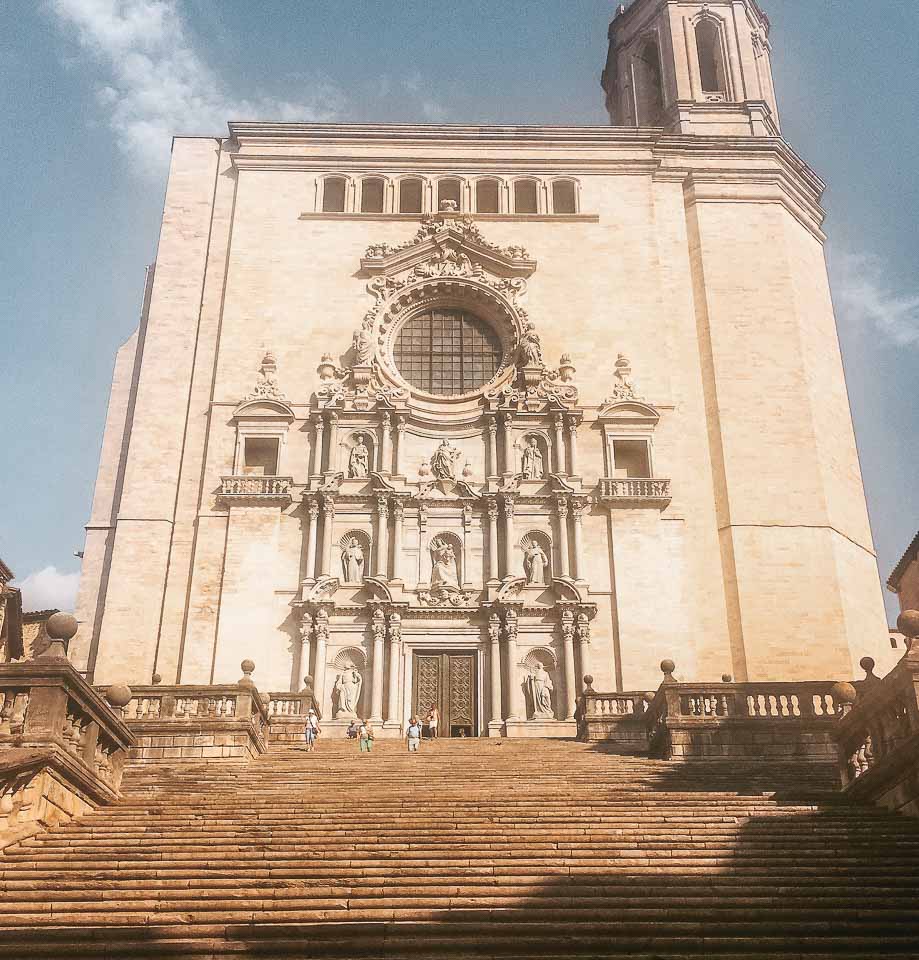 Being one of those little cities filled with magic and history in almost every corner, Girona has made their part on promoting community-based tourism among national territory and Europe.
There are two things that have helped Girona achieve its actual place (pre-COVID 19). One was being the city where the 6th Season of Games of Thrones was filmed, and since then a new type of niche tourism has arrived in the city willing to know the locations of the series. This also has generated some local tours based on these locations.
The other thing that has always made Girona an authentic location is its gastronomy. Girona is known for El Celler de Can Roca, which is a restaurant with three Michelin stars. This fact brings people to the city and different food tours have been rising up, thanks also to the efforts of the Tourism Faculty at the University of Girona.
One of the most popular ones is the Flavours of Girona Tour. This tour includes some of the history of the city combined with a visit of the central food market, a ham carving demonstration and tasting, some hints of the Mediterranean diet and it ends up with some Artisan Gourmet ice cream at world-famous Gelateria Rocambolesc, which is owned by the youngest of the Roca Brothers (Yeah, the ones from Celler de Can Roca), Jordi Roca.
Considering the fact that Girona has taken those notorious opportunities to make the most out of them local tourism-wise, we can believe that after COVID 19, the community tourism might take a stronger position now that the European tourism is about to arrive after the emergency. This city already knows its strength when it comes to history and what to offer to their tourists and definitely, community-based tourism will have an essential role as it has always been.
---
This post may contain affiliate links. Please read the disclosure post. If you have liked the article, you may support it by buying using these links without any extra cost to you.
Let's stay connected on Facebook, Instagram, Twitter! You may also consider joining my mailing list. I send travel and photography related emails only once a month!