Upon reaching Nairobi, we were taken to the office of Kenya Walking Survivors Safaris before reaching the Eka Hotel Nairobi, where we were staying for a few days. The company, Kenya Walking Survivors safari specialises in East Africa safaris (which means Gorilla trekking in Uganda too!) and was meant to host us during the stay at Nairobi (please note, it was NOT a sponsored stay, we paid for the trip, entirely). If I start to write my experience of travelling with them, it will be one of those "unputdownable" articles full of human emotion. However, it suffices to say, I will return to travel Africa with OT's (OT is the owner of Kenya Walking Survivors Safaris) team again.
Enlarge this map to view Nextgen mall next to Eka hotel for budget dining option too!
To stay at the hotel or to go out in Nairobi? A dilemma.
Coming to the objective of this post though, our stay in Nairobi was a myriad experience. I asked OT, "What to do at Nairobi in the evening?" while the fantastic skyline of Nairobi was peeping through his office window from afar! Following conversation took place:
OT- Do not go out in the city after dark…
Me- why? It is beautiful out there and we thought of having food at the Carnivore…
OT- So, there are many hookers on the road..
Me- Why? what will hookers do to me? (That and I have already been to Pattaya..)
OT: Do not. Just do not!
So I shut up! And in my mind, I know I will go. It is just 2 pm and the entire evening is to last before we head out to see Amboseli National park at the next dusk. Our discussion gets over and we head out for the property.
At the first glance, Eka Hotel Nairobi may look like a small boutique property. All you see from the outside is one tall storey with the hotel logo "E" in orange background. It will start playing its charm as you pass the rigorous entry point (scanning bag, camera, cab etc). Soon you know this extensive security check is a norm in Kenya, almost everywhere.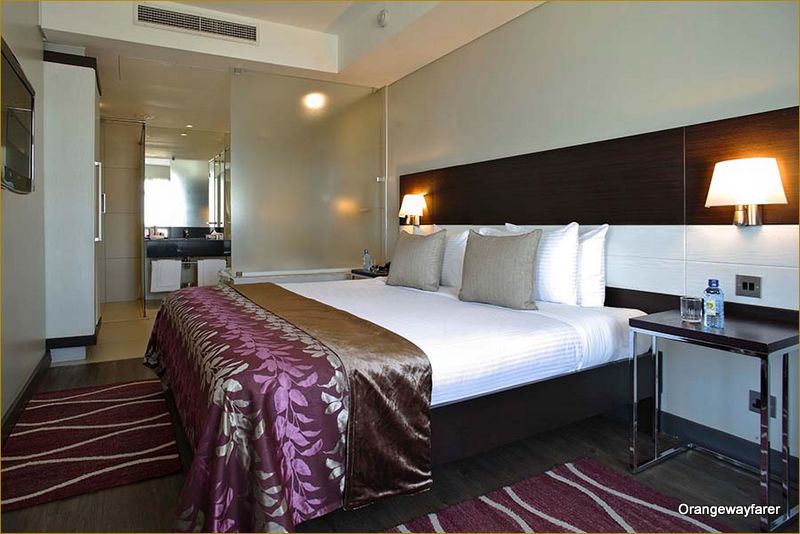 Also read: A Masaimara Resort by the Talek River at Mara, Azure Mara Haven!
Eka has a decent spread of rooms at the back, not visible from outside. The interior of the hotel is done with taste! Check-in is fast and human!
We were allocated a room on the ground floor on the initial day (we stayed here twice, before and after the Masaimara safari). It was away from the hustle of the highway. Eka is situated on Mombasa highway that connects downtown Nairobi with the international airport. You may be triggered by looking at the traffic from time to time!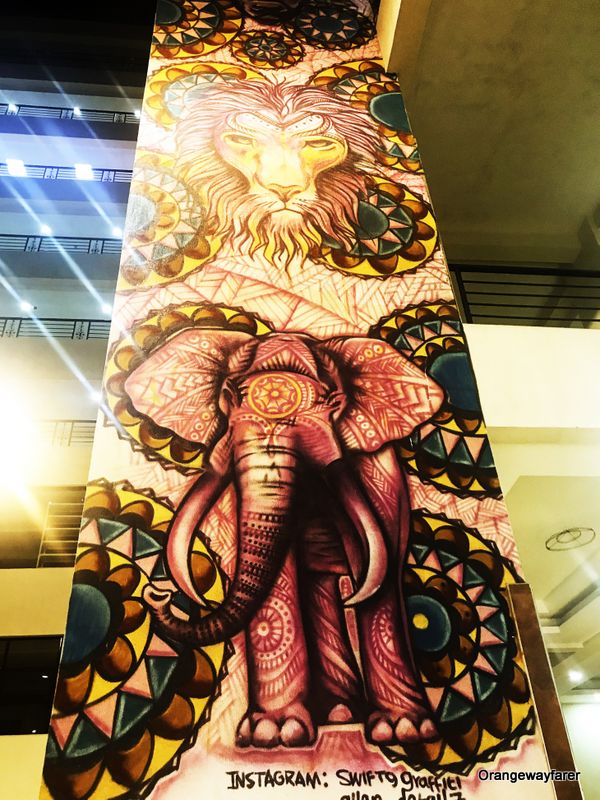 Choose a stay with a Mall by the side in Nairobi!
Eka also has a mall by its side. I understood, going to a mall is a way of hanging out for the locals here. The Nextgen mall had a Dominos (which i will not recommend) , a burger king (which can help if you want to stick to the safe side of food), a supermarket (super handy before you go for the safaris) and a food court (which needs a dedicated blog post of it's own!). So, even if we were cut out from the downtown, we could live off the Nextgen Mall next to Eka. Little did I know our movements in Nairobi will be restricted to the mall from the hotel room and back!
I must mention the humble street vendor who was selling beef sausage and boiled eggs with Peli peli. We could hardly communicate but he did give us 30 shilling discount upon buying ten boiled eggs. Little acts of kindness…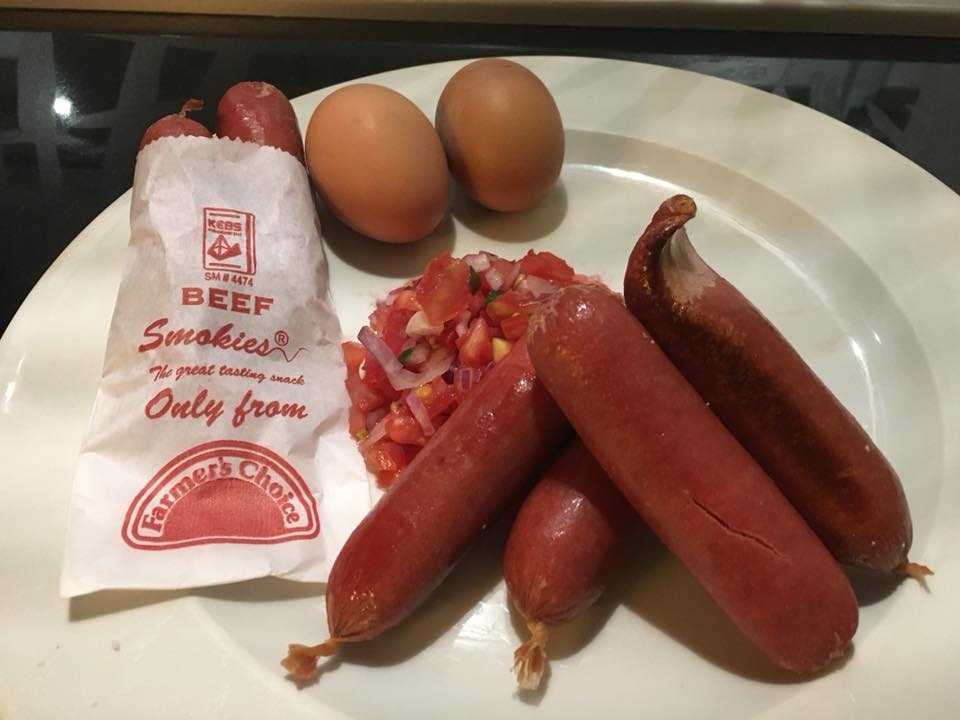 The Rooms at Eka Hotel and other Wonders!
The rooms were quite specious with all the modern arrangements. Beds are soft, clean. the room slept of fresh jasmine. Not a trace of dust anywhere. Well kept and cared for property it was. Only the washroom was strangely small.
The bathroom was halved into two parts, with the commode being present on one side and the other had a shower. Eka provided shower gel, conditioner and shampoo (and not toothpaste and toothbrush, thankfully. Imagine how much plastic waste generated will be reduced every year if all the travellers will carry their toothbrush?).
The huge LED TV hung on a wall played different channels, some of them are international. English is widely spoken and understood in Kenya, at least with people related to travel industry. It was a surprise when I found those Hindi serials playing on a role. Unlike South East Asia, they were not even dubbed!
Later I learnt about the huge number of Indians who came to Africa with the British as skilled labours and participated in the trans-African railway. The railway is one Midas touch that bestowed gently everywhere the British went, it seems.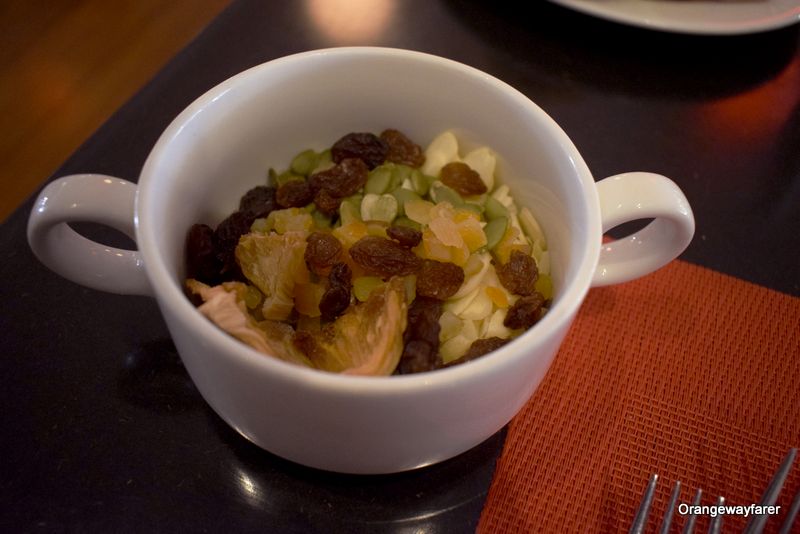 In the hotel compound, Eka has super fast internet running. So a live session on Instagram or a quick upload of the huge breakfast spread on Twitter was no big deal!
Talking about Breakfast, Eka serves a regal spread from 6:30 in the morning! I have no inhibition to call a place home which serves an amazing spread of breakfast. Breadbaskets were full of baguette, Danish and croissant. The small platter of cheese plate contained 4/5 varieties. I could spot the blue cheese and herb-coated goat cheese and the fresh mozzarella. Fresh fruits, nuts and cereals came in plenty.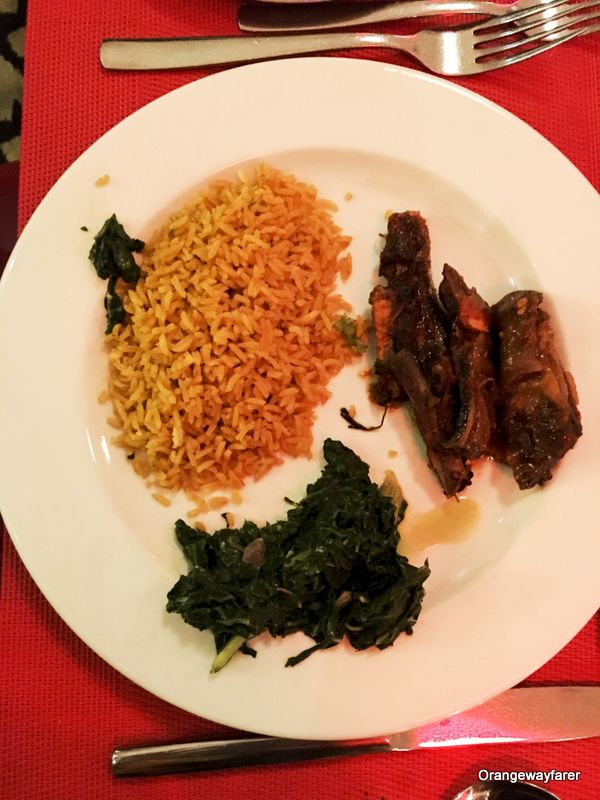 You cannot miss the local touch that is live cooked and served alongside a continental breakfast at Eka hotel, Nairobi. steamed Ugali comes as a snowy cloud on your plate, perfectly complemented by a stew made with beef intestines. I highly recommend ending your meal with a choice of greek yoghurt, especially the one with blueberry.
The Swimming Pool at Eka Hotel!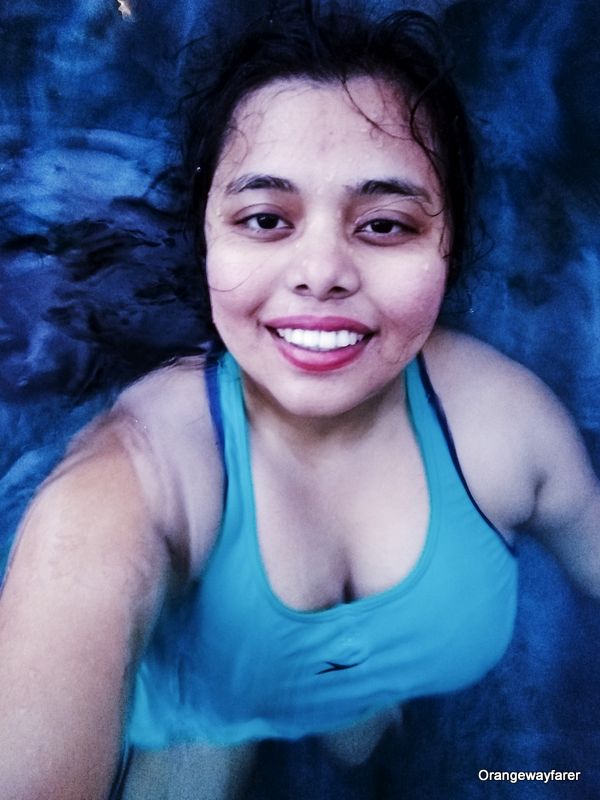 Eka Hotel, among other things, pioneers in the pool experience. Though the evenings at Nairobi tend to get chilly during August, and Eka had no provision of hitting the water, you will love the blue hues of the almost eternity pool. There is no shallow place for children to keep an eye on your child in the water.
The Dinner Spread at Eka Hotel, Nairobi
the day we returned from Amboseli National Park, exhausted, we chose to dine with Eka at night! It was an amazing experience, to say the least. the dinner buffet is huge and serves amazing food. Though priced a bit on the higher side, Eka does not leave a leaf unturned to conjure an appealing spread. From Tipalia to goat chops to Pulao and pork shoulder, you name it and get it at Eka! the dinner at Eka remains one of the most filling and surprisingly delightful experiences from entire Africa trip!
At Kenya, most of the hotels serve a couple of basic Indian dish. Eka was no exception. they had a Daal on the menu which needs special mention.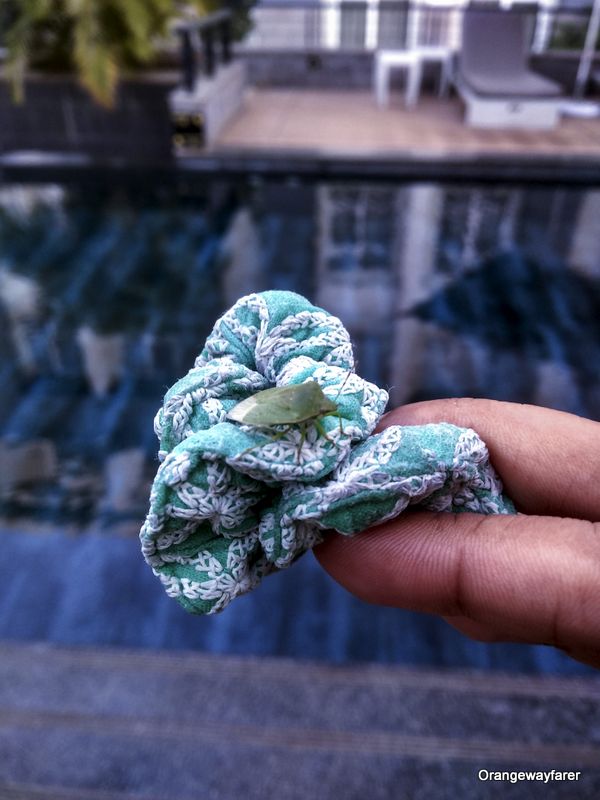 Besides all these amazing facilities, Eka Hotel Nairobi provides two amazing add-ons:
A locker in the room to safe-keep all the expensive stuff
A smartphone with a local sim (where you can install MPesa for all your transactions)!
Is Nairobi safe?
Eka had strict surveillance system everytime you come in and go out from the property. Not for a moment, we felt unsafe at the hotel. In fact, we left for Masai Mara and left lion's share of luggage at the hotel for ease of movement. We came back and found them to be intact.
Better be safe than sorry!
But the real issue was the big bad city of Nairobi outside! No matter how much the pink painted sunset of Nairobi will lure you to step out of the hotel, we were told to stay inside unless a registered cab is taking us! A long ensuing fight in the neighbouring country of Somalia and increasing crime rate at Nairobi have created a mesh of threats for the tourists in the country. Kidnapping, mugging is regular, though our stay at Nairobi was rocked by the news of a hippo chewing up a Chinese tourist at Naivasha!
Hakuna Matata!
Nairobi is the capital city and a hub of many conservation efforts demands at least one day of your stay. We dedicated that towards the end of our holiday and did not regret at all. But that story can wait…
Let's stay connected in Facebook, Instagram, Twitter!
This post may contain affiliate links. Please read 
the disclosure post. If you have liked the article, you may support it by buying using these links without any extra cost to you


Want to book a stay for the next vacay