Goa Cuisine has intense influence of 450 years of Portuguese rule. Add to that, the local produce of bountiful coconut groves, kokum, tamarind, red rice and more. Goa emerges as one of the leading destination for food-lovers.
Beef and pork are part of traditional food spread of Goa. Add to that, fresh sea food, from kingfish to squid and everything else.
Try the iconic Goan food:
Cafreal, Rechado, Vindaloo, Ambotik (types of curry and grills)
Konkani Thali
Rawa fried King fish
Best Cafe/Restaurants in Goa
Thallassa
Sai Cantin
Starlight
Viva Panjim
Venite
Awadh House
Coastal shacks
La plage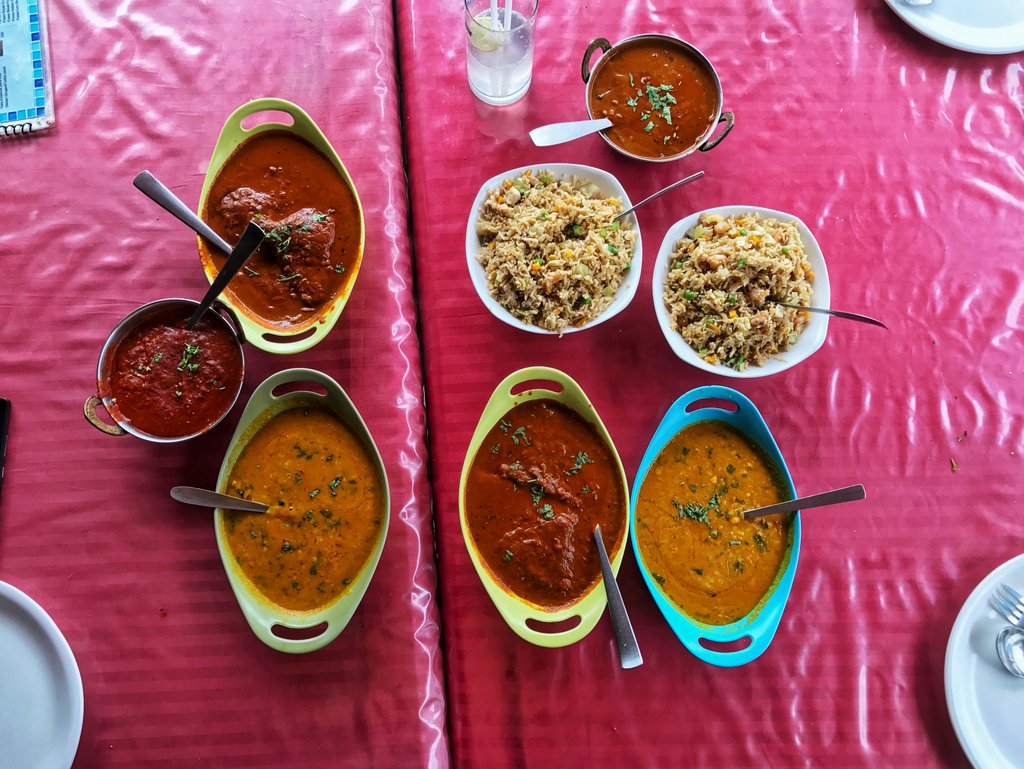 For more tips and articles on traveling in Goa, read here.
Let's stay connected on Facebook, Instagram, Twitter!