"Oh rascal children of Gaza. You who constantly disturbed me with your screams under my window. You who filled every morning with rush and chaos. You who broke my vase and stole the lonely flower on my balcony. Come back, and scream as you want and break all the vases. Steal all the flowers. Come back..Just come back.."
Khaled Juma
This poignant poem has had me haunted for long. I am an empty Nester by choice but had the good fortune to mother a tiny brother. Those little fingers and soulful 'welcome home' smiles are assets for this life. How could I ever ignore the overpowering connection during my first solo trip to Hampi, a place that house ruins of an old city?
Hampi had reached the zenith of prowess during 14th century. Long back, yes. But the glorious past was short lived with multiple attacks from Moghul emperor from Northern India reducing magnificent temples to dust and the sprawling  cityscape to crumbling ruins. However spirit of Hampi lives on the banks of Tungabhadra river en masse.
This is my small tribute to the amazing people I met there. before I could write anything about the city and the trip and the food I ate, I think an ode to the sapiens species is only just. True the autowalas had lied to me left and right, and wolf whistles were blown when I walked alone on the forlorn highway.  But I bring back these smiles too.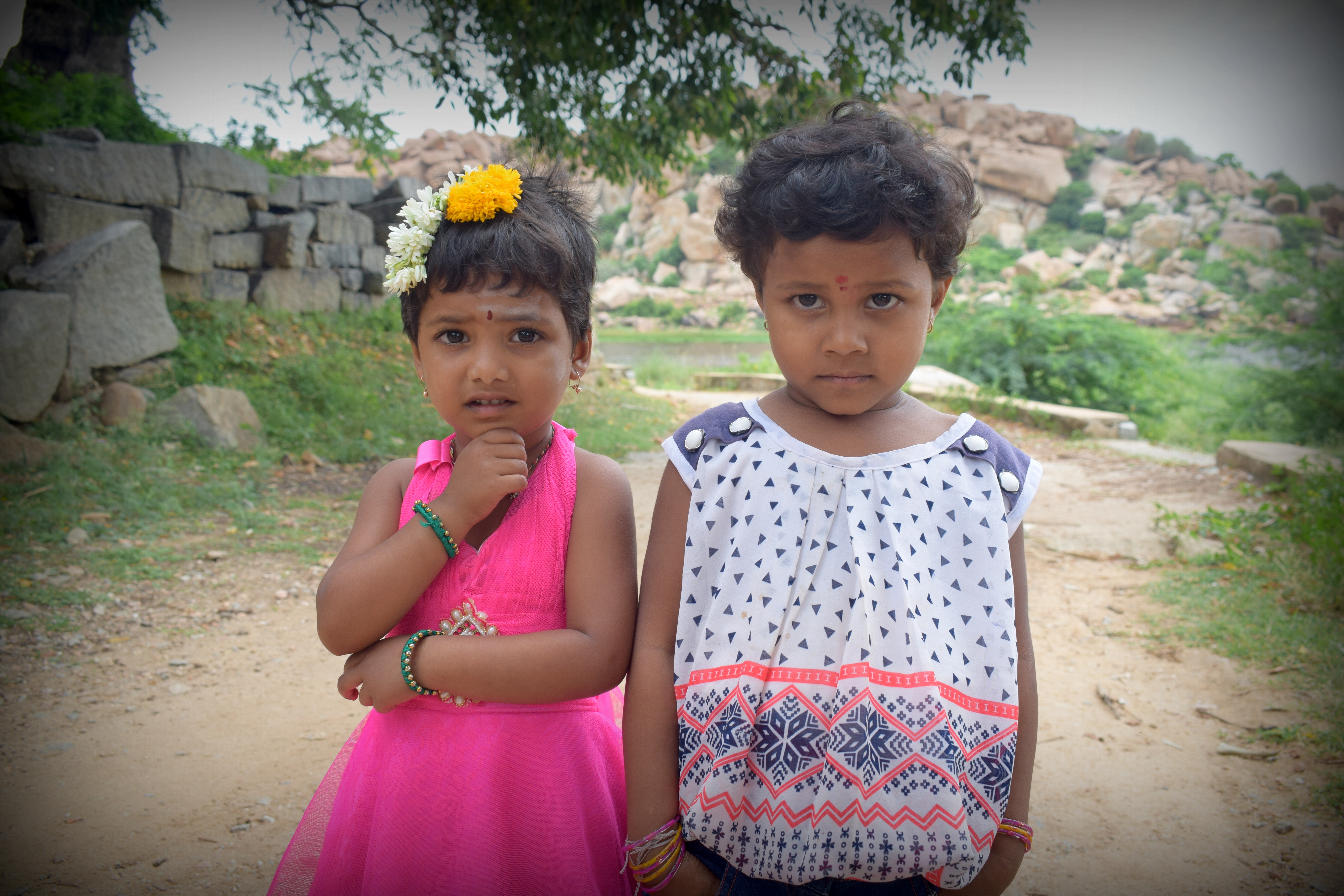 People at hampi live by the river Tungabhadra
I wanted to visit the river Tungavadra before heading to the ruins. The beautiful serpentine river, whose Ramayana name was Pampa, knows all the history. It is dotted with the remains of empirical pillars sparsely standing tall. I met these young ladies at one spot like that.
Mansa's mother wanted me to come with them to the other side of the  river, to have lunch with them. "Chapati?" She asks me, for she knows no more of my language, neither do I.
Read this for an updated an comprehensive Travel Guide to Hampi. I wrote more than 10,000 words to help you plan your trip to Hampi!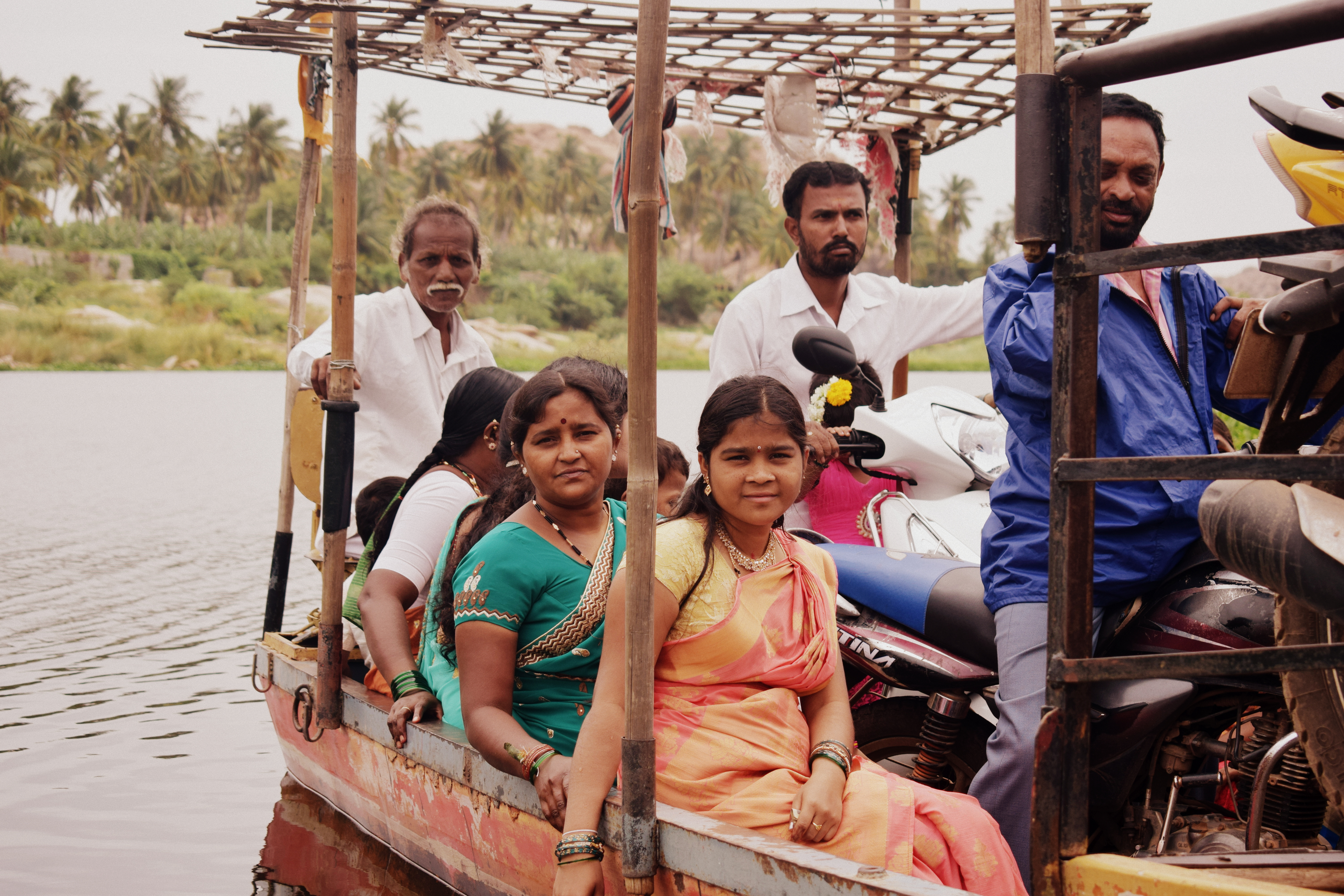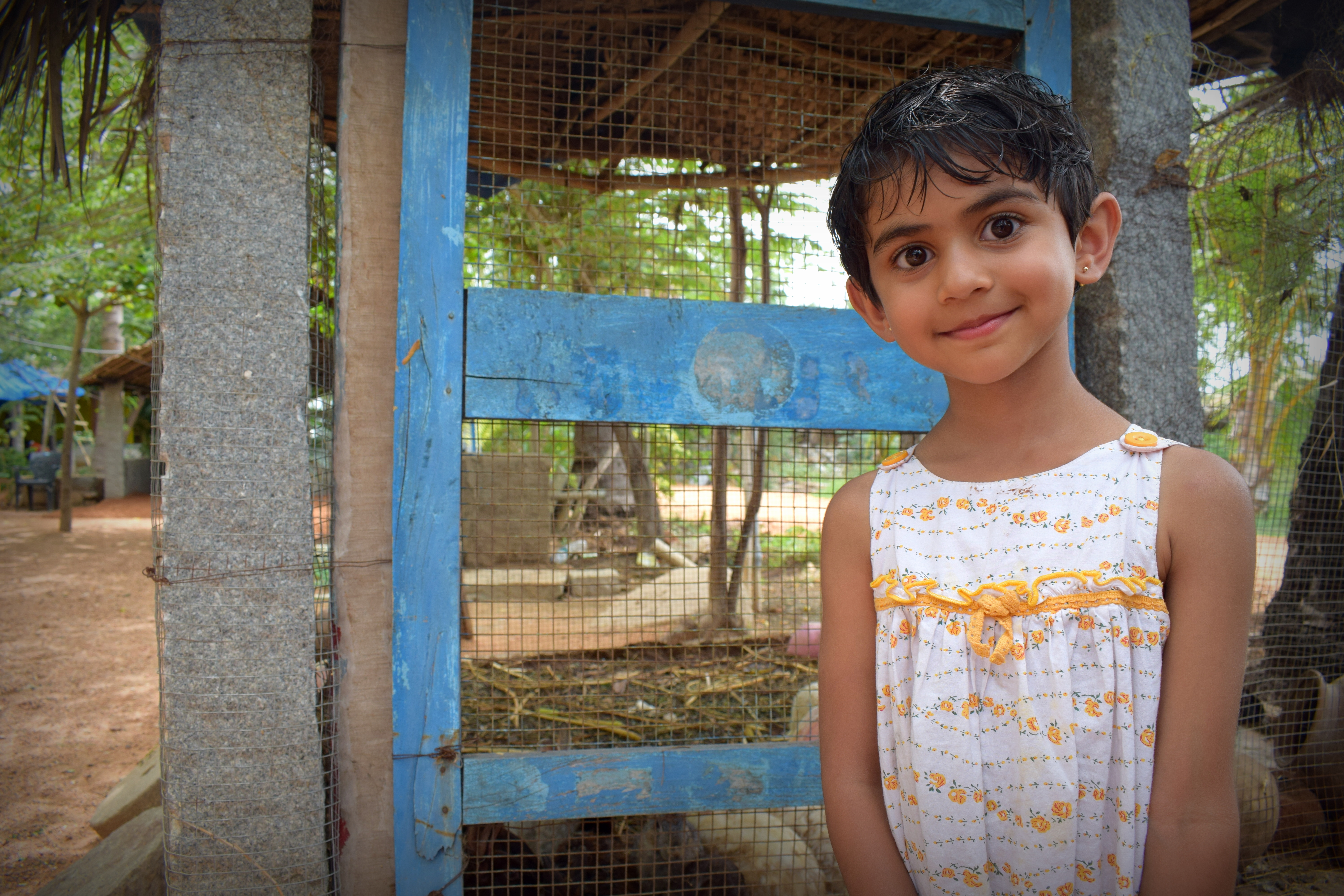 When at Hampi, gorge on delicious vegetarian meals
For lunch, my auto driver, Mutthuswami took me to a nature-cafe. There are rabbits and peacocks, he tried to allure me. Now that I eat everything, I was of course excited at the possibility of tasting rabbit meat for the first time. Peacocks is India are notorious for tears. You better keep safe distance from them. "Akeli ladki, khuli tijori" (a solo women is an open box of treasure)!
It turns out the restaurant is a vegetarian, or should I mention egg-etarian friendly one. Peacocks and rabbits are kept as pets. There I met Meera. we were feeding the rabbits with grass and chatting. Meera told, "I was in USA until last month, then I came to Bangalore. Of course I like it more over here." Sigh! Children know nothing of the ordeals of Visa procedure.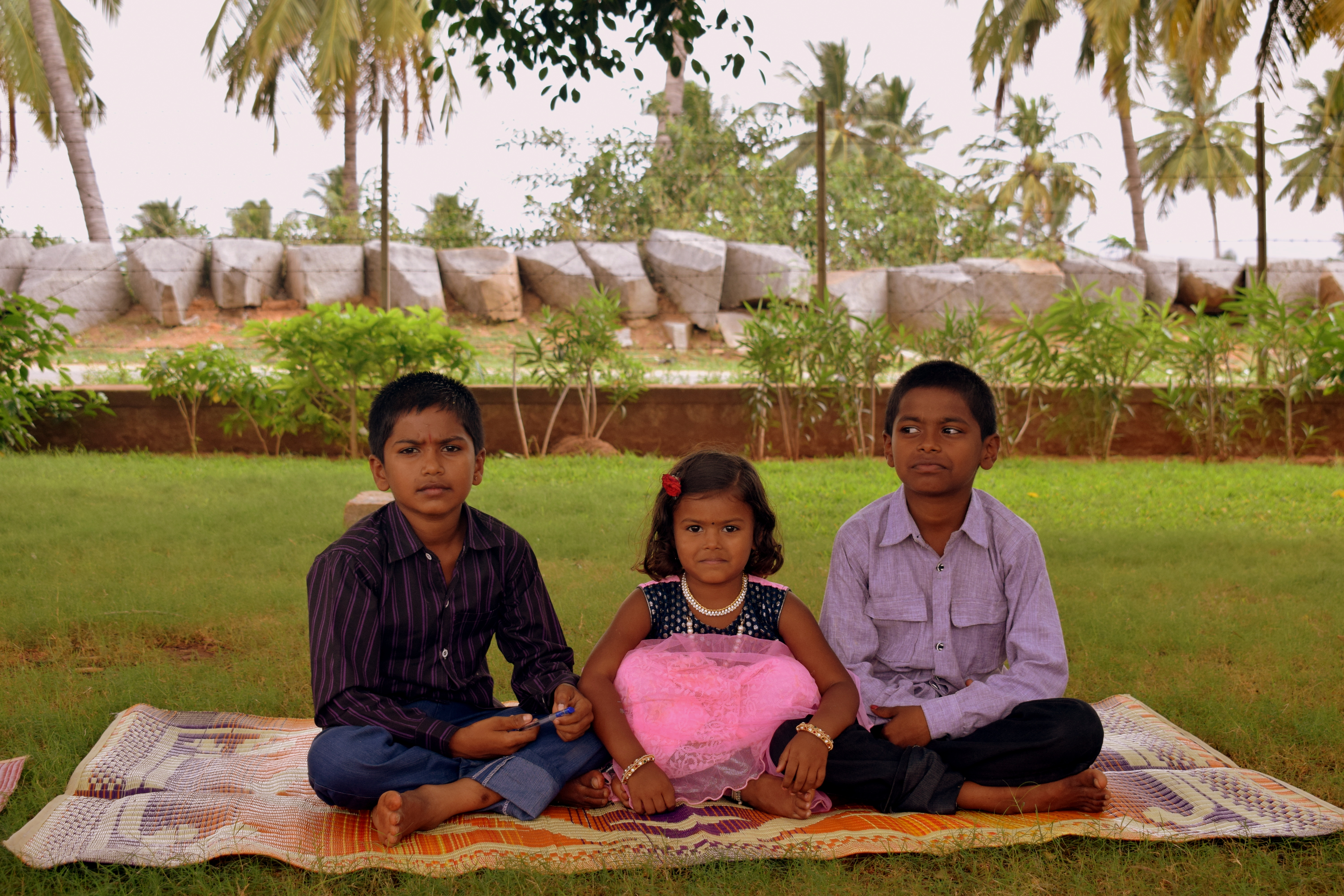 Making friends while temple hopping at Hampi
I made a friend while visiting the Vittalaswami complex. The boulders and a strategically located photo does not seem to be easily attainable in Hampi. I wounded my knee and the salwar was torn. With nonchalance, I was roaming around with that, for I knew a whole day awaits and it is for good I should not panic.
A woman in saree approached me with a safety pin. She also gave me address of a shop at the market where i could find replacement. "We both are same, so is our Izzat" She told me. She speaks fluent English.
I meet her again at the queen's bath place. Queen has died and the bath place is dried. The woman with her family sits under a tree. She smiles from a distance. These smiles are infectious and soon i find myself sitting beside her. Gangabati is the village they are from. She is visiting Hampi with the mother in law, sister in law and many children. Kiran is his son. She wants me to click Kiran a nice picture. Kiran, clearly is disinterested in solo portrait and calls for his cousins group. Of course I lunched with them with sumptuous Sambar and lemon rice. The lime fragrance felt more refreshing with the genial companions.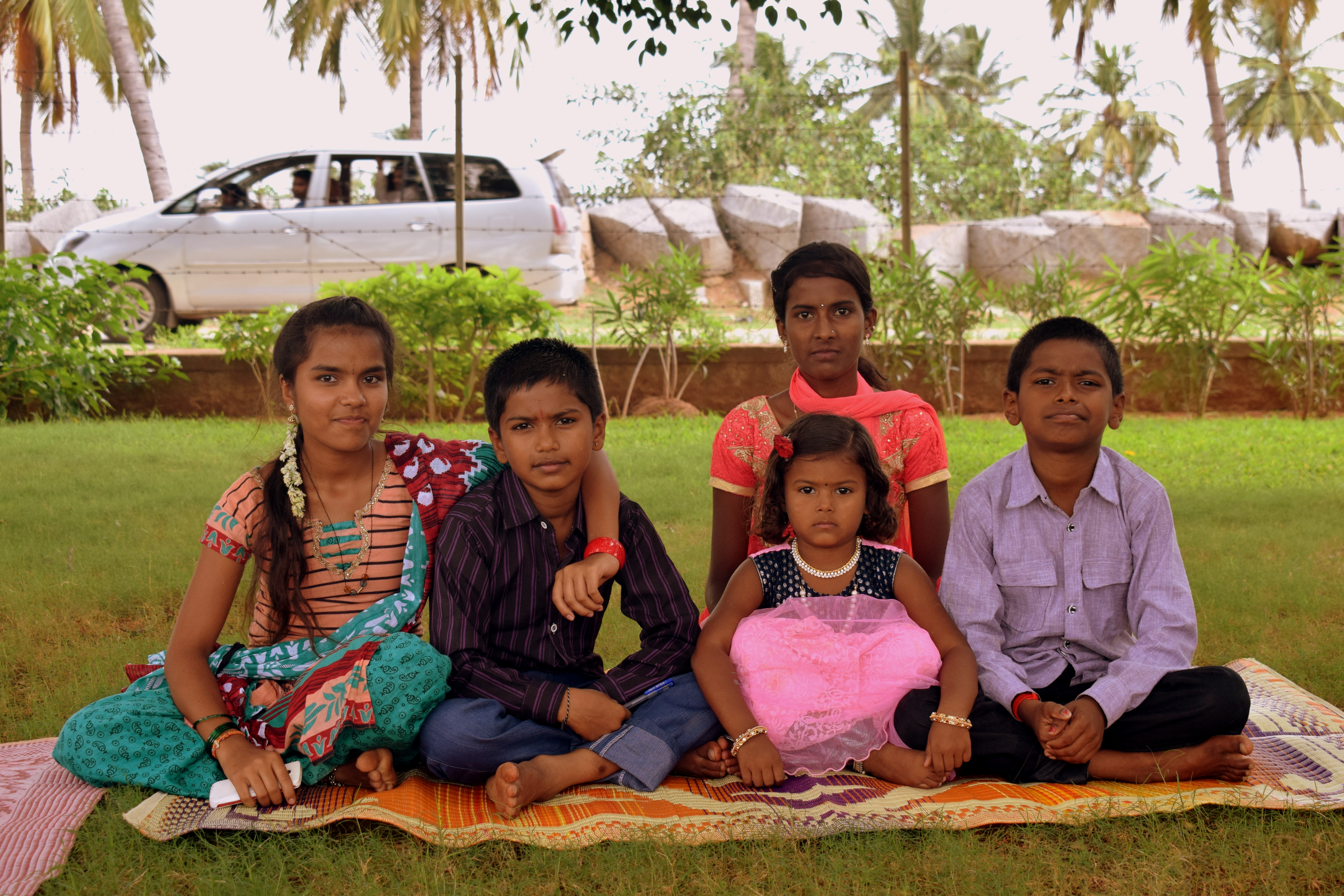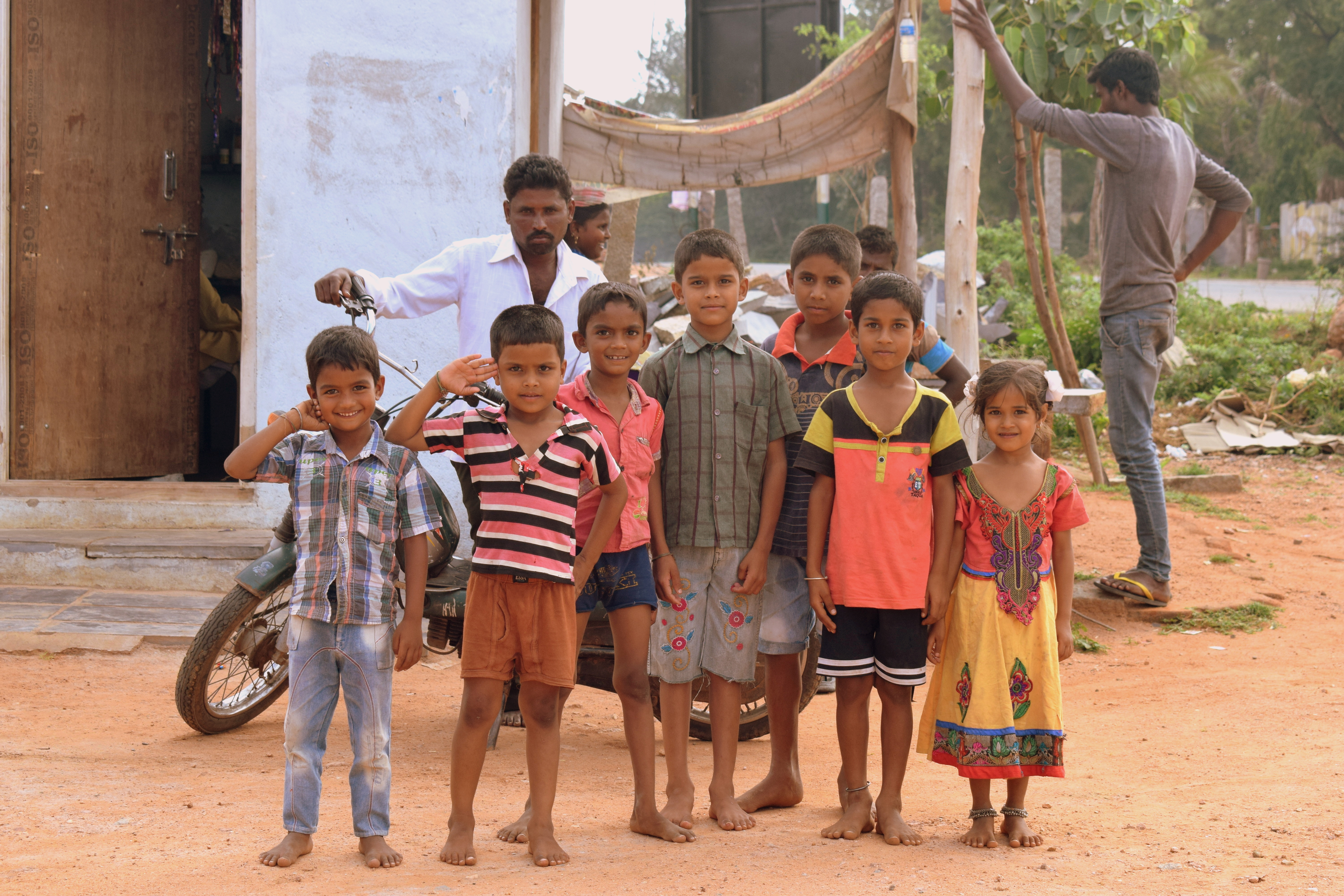 Actually I was standing there to navigate google map to find a route to the secluded water-body. I knew there were a bunch of children at a distance, playing around a tree and a huge swing. The man in white shirt wanted me to click a photo with the faithful Boxer bike. Boxer bikes with extended mileage is a favorite choice of the villagers here. By the time I could set up the camera, I found myself amid these playful faces. "Which country" the boy in blue shirt asks! I say, "Kolkata". They asks for pen, says thank you multiple times and just wants to see there photo once, not to possess it. I wonder what will happen once they will have necessary means to transfer photos.
I loved the youngest lady of the lot. Her hair, her smile and earring. beauty personified!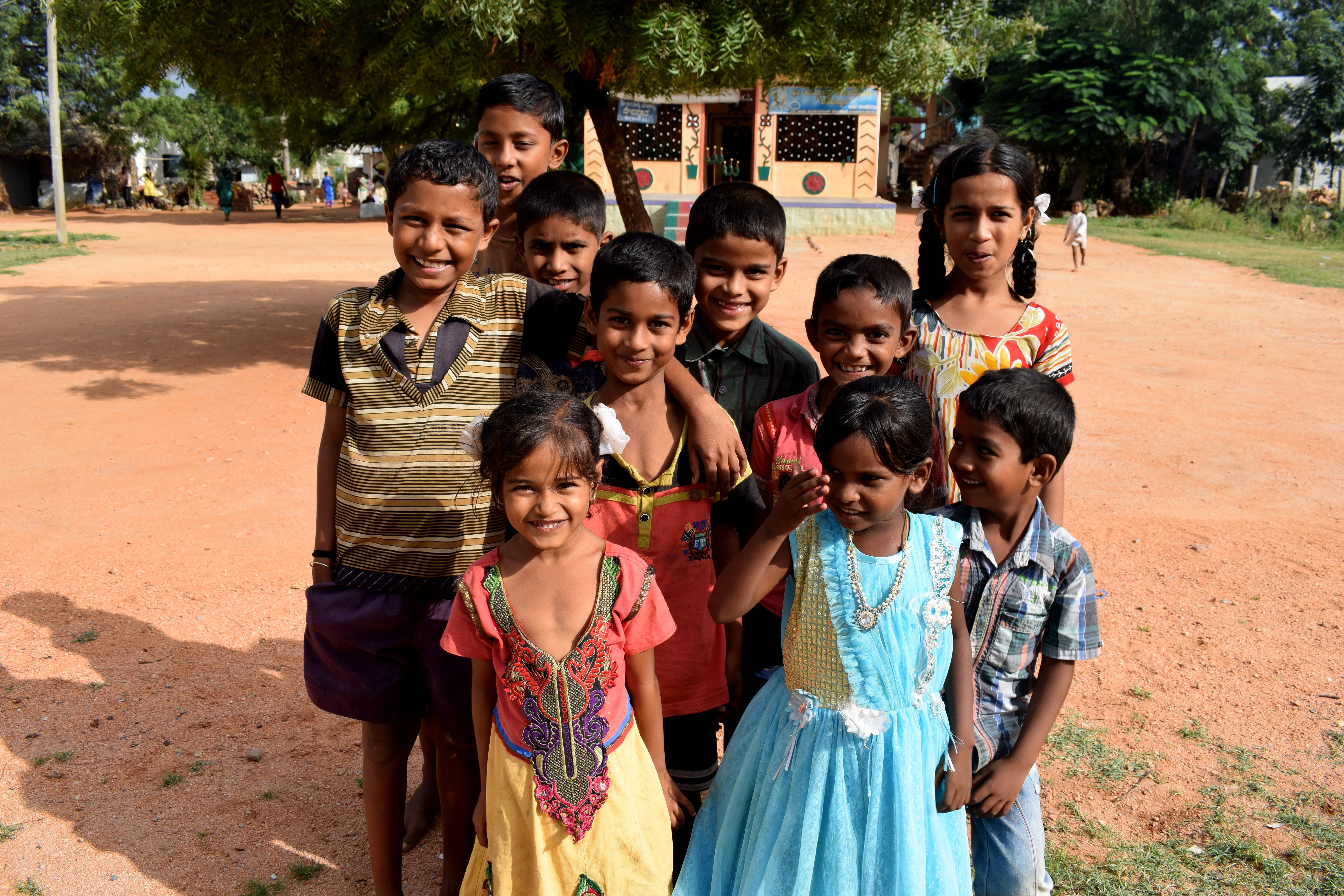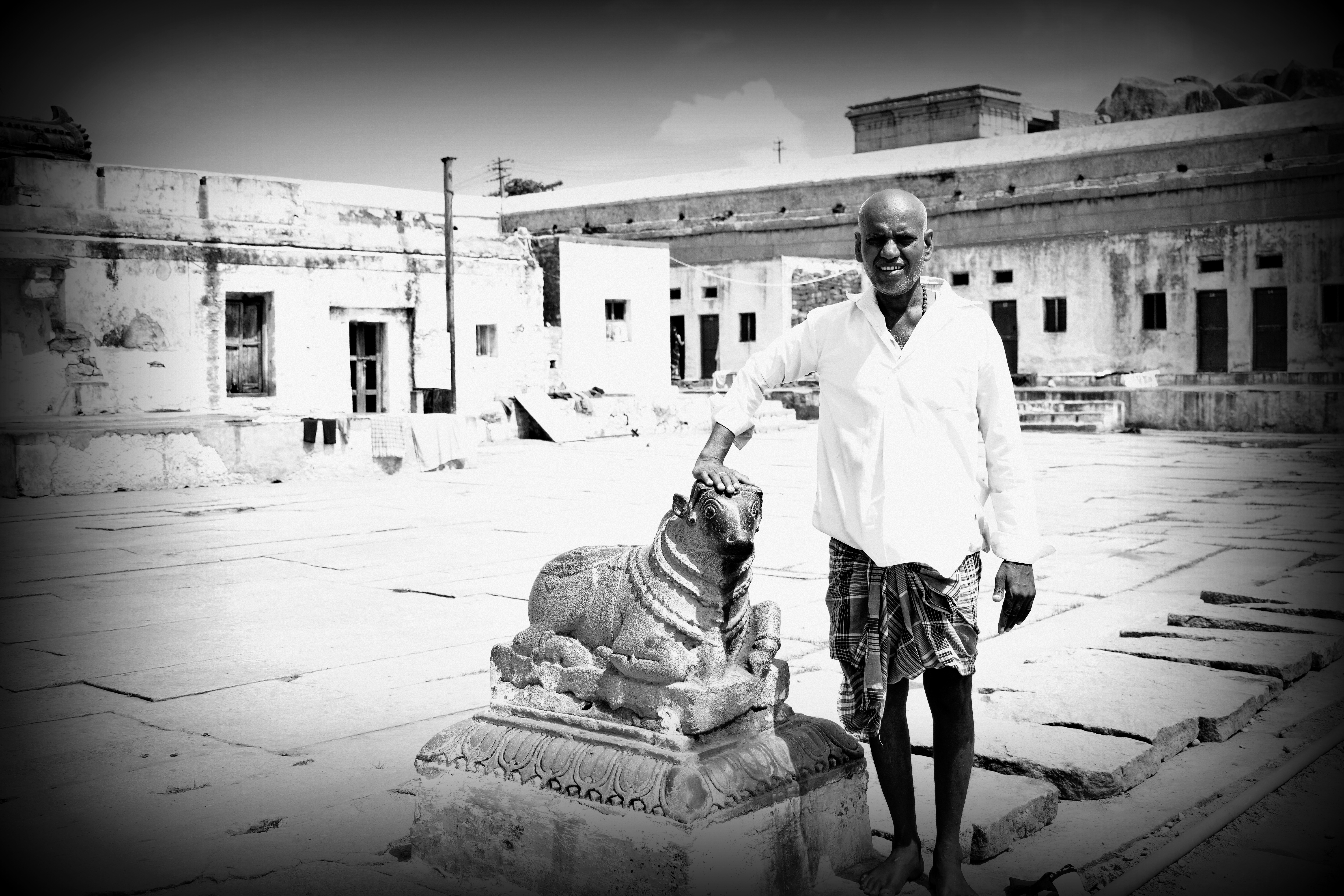 I could not enter Virupakhsha temple. I needed to remove my shoes and walk on the scorching stone. This temple is the only remaining of multiple institutes from Vijayanagara with regular worship.
I am not a believer. However it fascinates me to witness devotees to bow down to a faith they perceive in their mind or feel through a stone sculpture. I found this man to worship Shiva's bull for good five minutes. I wonder what he must have done inside the temple!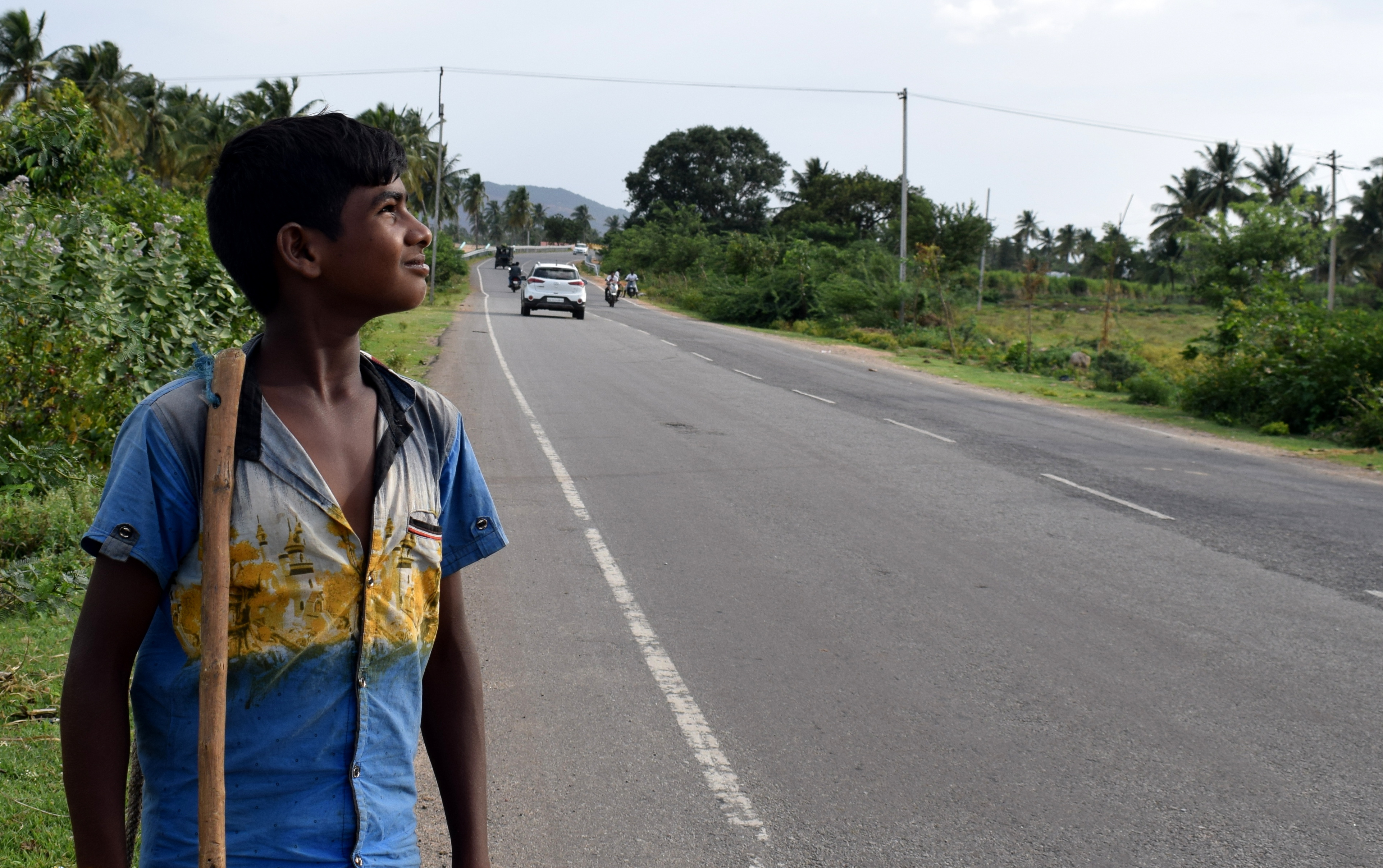 He came to me when i was walking past an empty road and multiple bikers wistled past. he asked me "where to?" I pointed to the water-body. Now this boy must have been ten years younger than me, and we do not even speak same language. But he came, concerned and helpful. I fell in love with Hampi again!
"I remember you with my soul clenched,
In that sadness of mind that you know."
[So I have recently been travelling a lot! Hampi, Goa, and now preparing for Kolkata Durgapuja and also juggling time balance with office and new You tube project. Result? Painful absence from my blog. I am yet to finish about Thailand, Pattaya and Thai food accounts in details. Hampi trip needs to be written in detail for the fascinating history of the land commands. And of course, the monsoon in Goa! That too with my best friend's infant son!And of course with the best friend too! It is kind of re writing the to do lst. My walls, my office desk, pot it notes, google docs and now they have crawled into the blog page too. So much to do, so little time!
Anyway, where I was? The Youtube channel! Yes. The vlog is coming! Finalizing on background music and voice-overs now. It is a darling one for me, for it is my first one. I hope to get more feedback from you all. Till then, goodbye! And and and, please feed me back on the post above. Share any details and any post related to Hampi if you have. I would love to read more.]
Update Guys! Here is my brand new YouTube Video channel. In case you have liked my blog post, do go and check out the YouTube movie as well!
Want to get real time updates of my travels?
Get updates and read additional stories on the Orange Wayfarer Facebook page.
Follow Orange Wayfarer on Instagram.
Follow Orange Wayfarer on Twitter.
You may also subscribe to my weekly newsletter!