My eyes rolled on the model of an enthralled owlet with the first morsel of sticky rice and mango slice served on AirAsia flight. Oh my good lord, where have I reached? The following days I danced on the flavors of Thai food, to say the least. My undergraduate study was based on food production for hospitality industry, with an obvious career graph of a chef. I say this to give you all a rough idea for my enchanted state.
Further visits to the country was more motivated for the simple wish to gorge on a basket of grilled prawn by river Chao Phraya and less on basking on picturesque beaches. Here goes my endeavor to present the best of food clicks I could manage with phone camera, point and shoot camera or DSLR. Meanwhile I am preparing a composite blog detailing intricate food habit of the waterborne civilization.
As I heard a Thai government official stating once, Thai people do not like to eat the same kind of food multiple time for consecutive days. Variety allures their pallet, resulting in relatively smaller portion size as well. The message here is loud and clear. When in the land of free, savor delicacies in free style!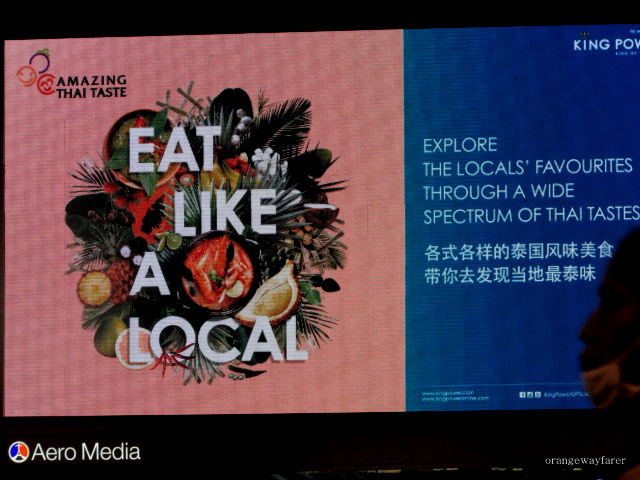 If one thing took my mind away, it will be the lobsters! What presentation of the jewels from the sea! Here shown from the lane of Phuket, ready to be chosen by a guest and cooked to his taste!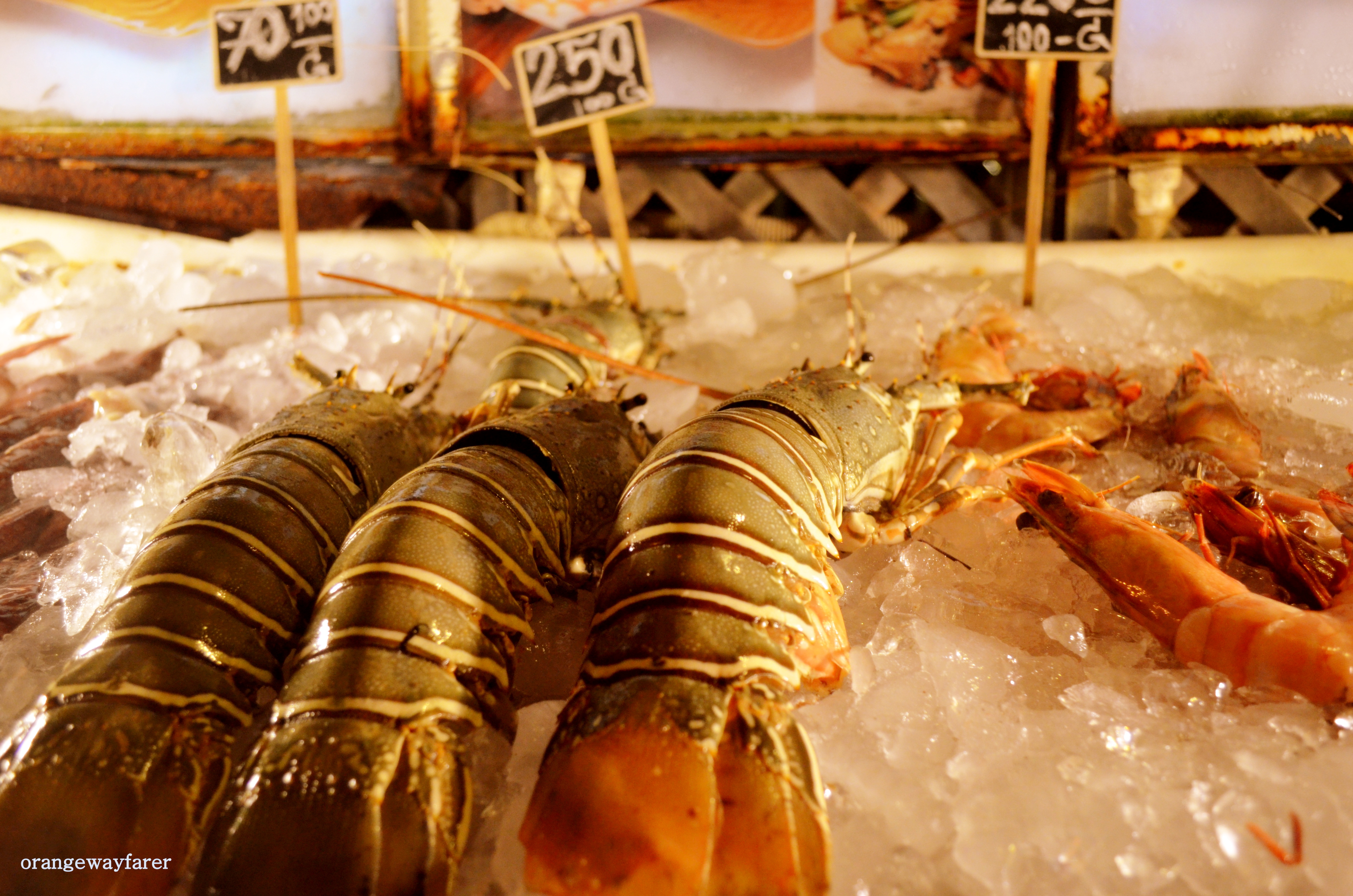 Thais surely know how to decorate melons daintily. It was from the streets of Bangkok as celebration of Chinese new year galored in the city!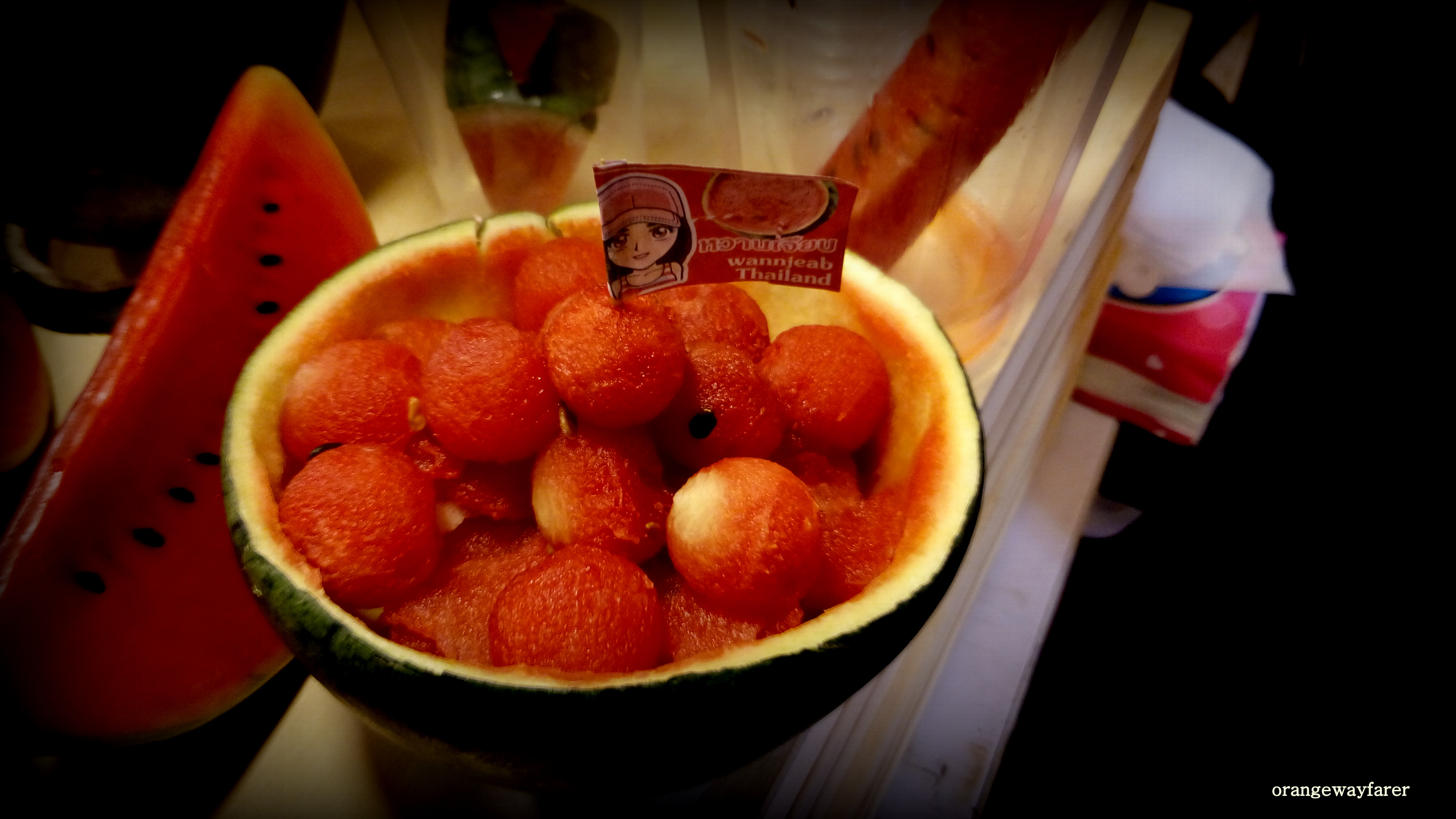 Quintessential best art of the day! Before you are ready to hike up, up and up, fuel up! My breakfast plate from the Railay beach!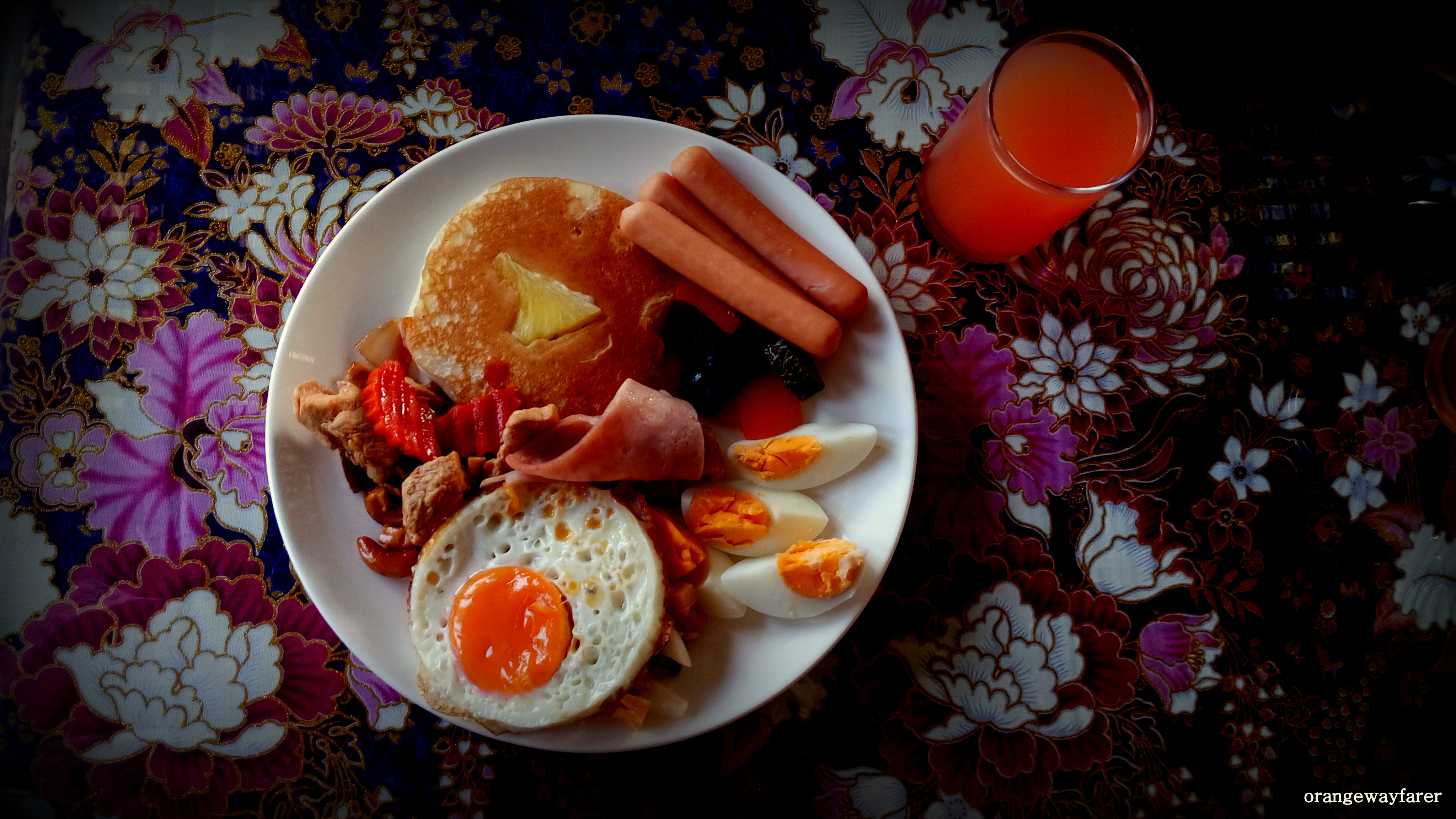 When in Bangkok, spend a lunch at the floating market. With the makeshift haven on the canal and a rail track over your head, observe the locals grill your food on charcoal by water.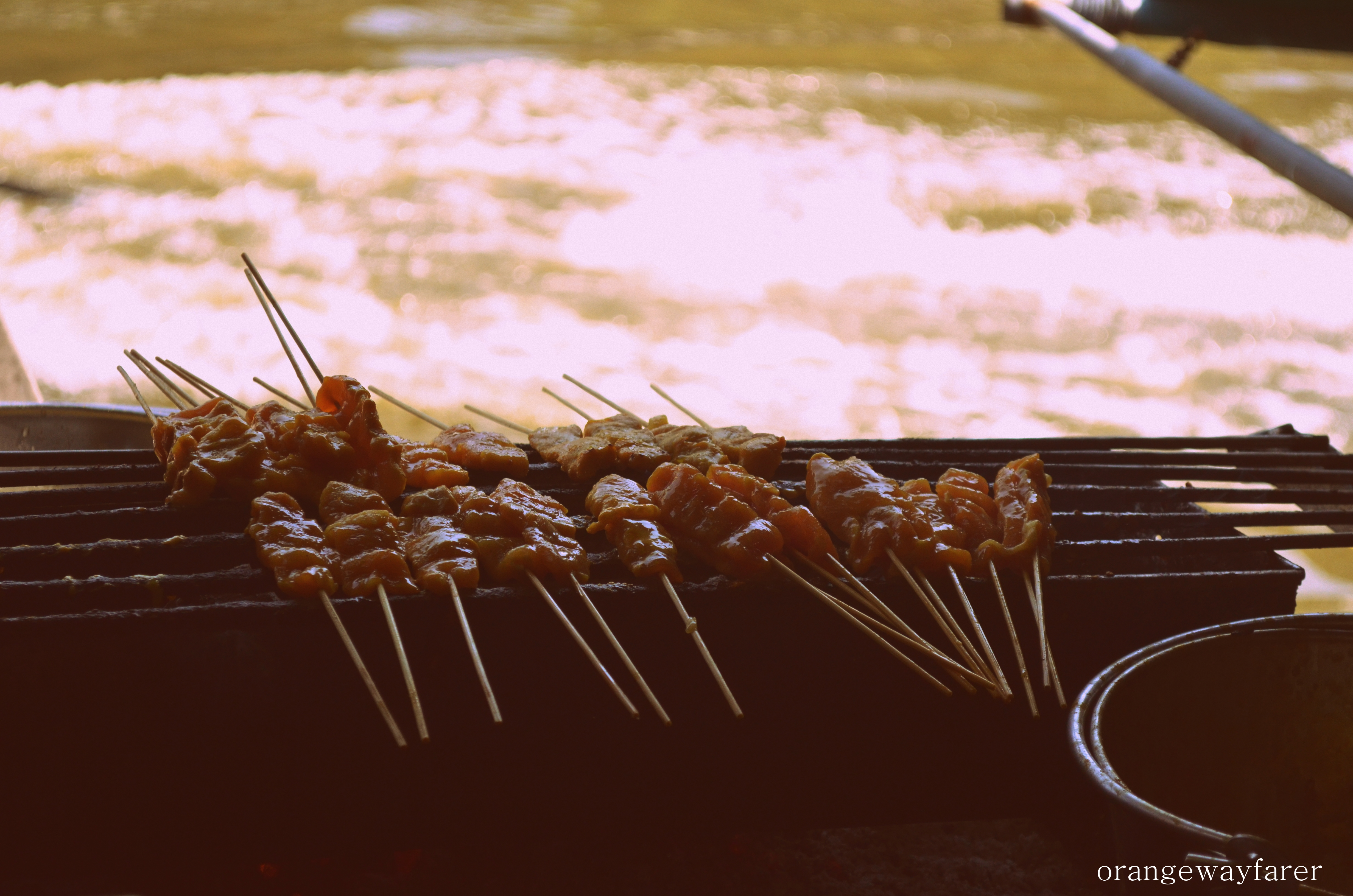 To cool down a thirsty soul, at a floating market.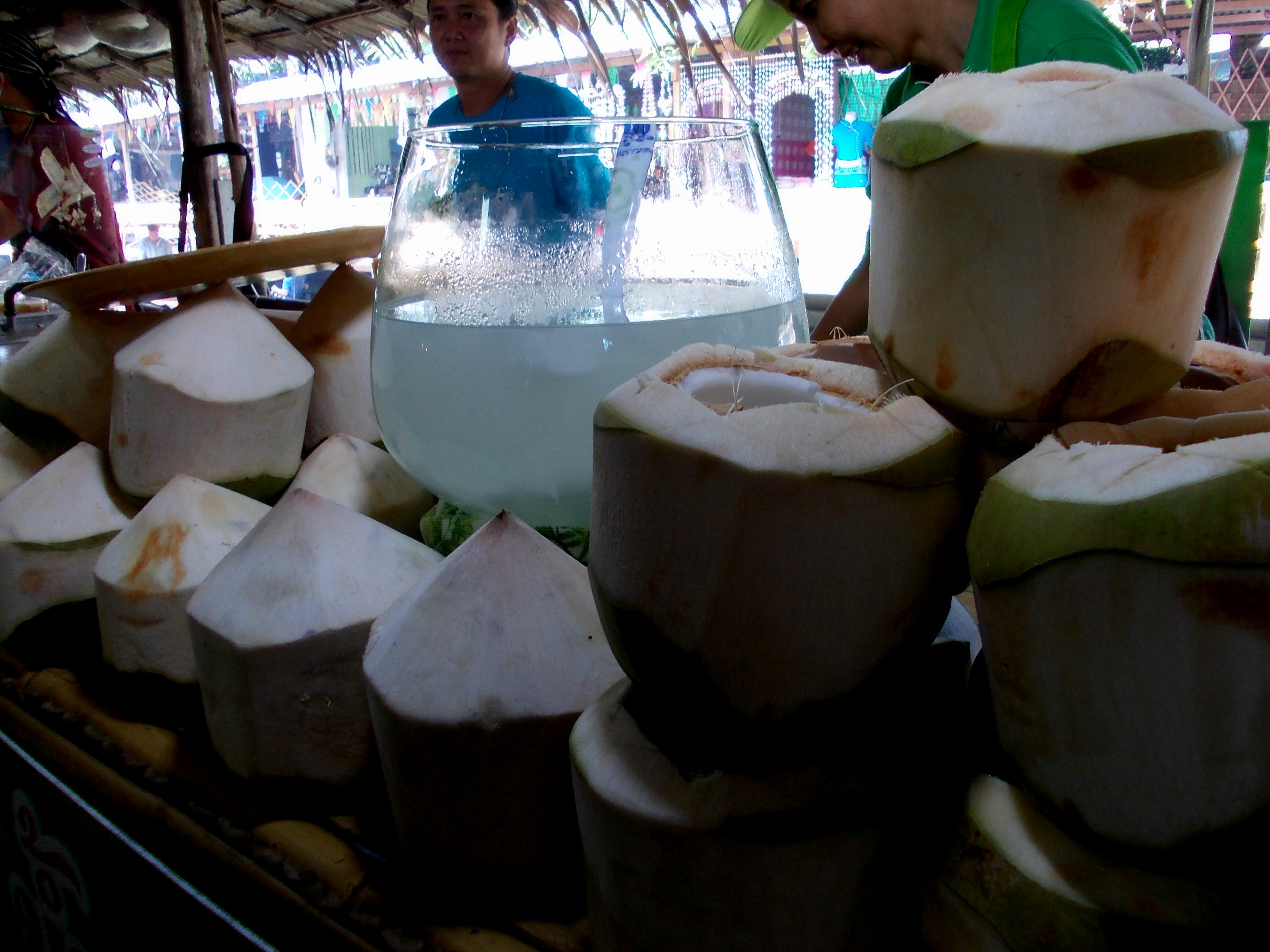 And you thought you know how to dress? A Thai lady in her traditional attire from the village 🙂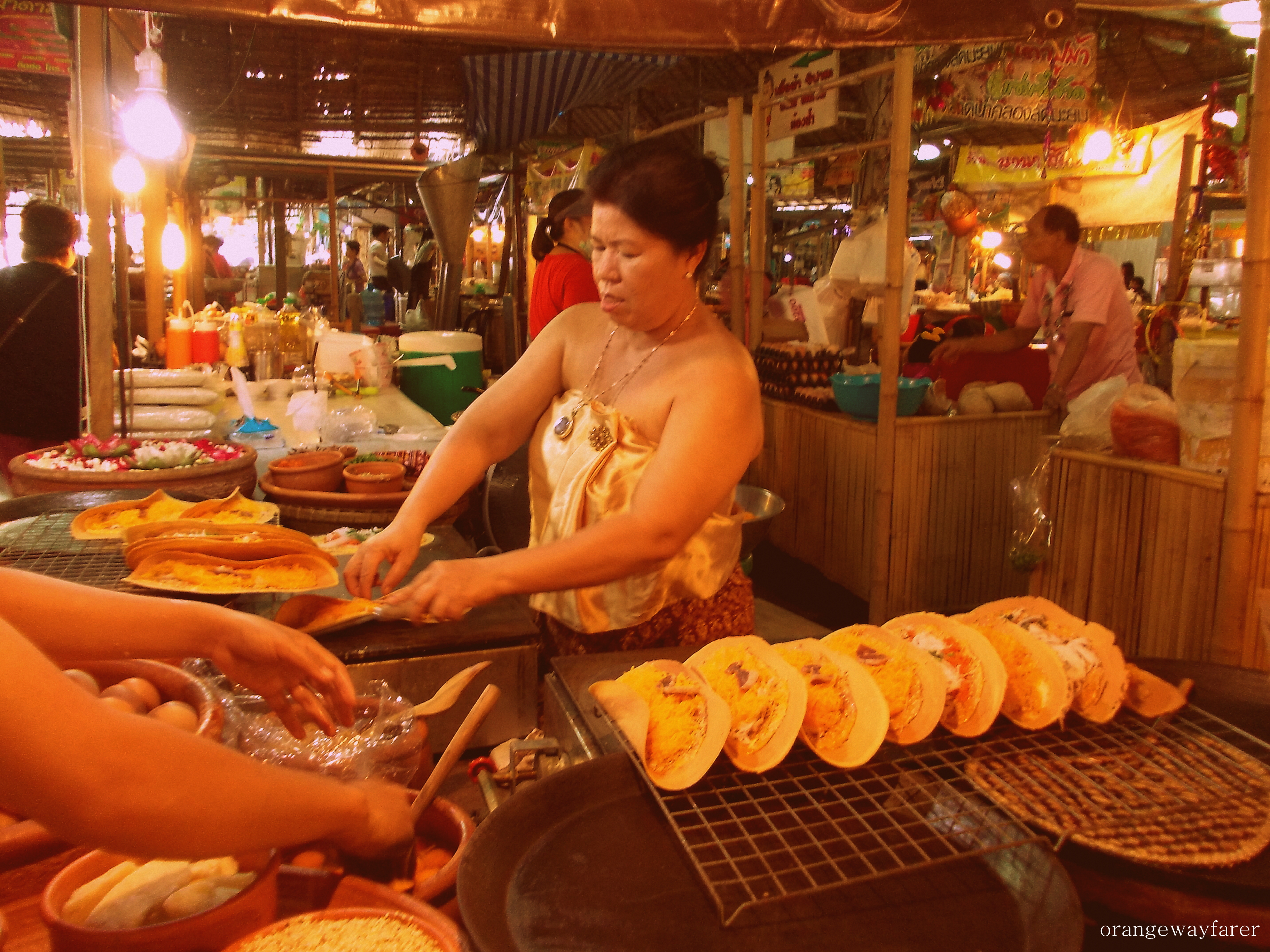 Dried fish on a stick. In my country, in India, we call it Shutki. At the Jomtien beach Pattaya! I would say only good memory from the place.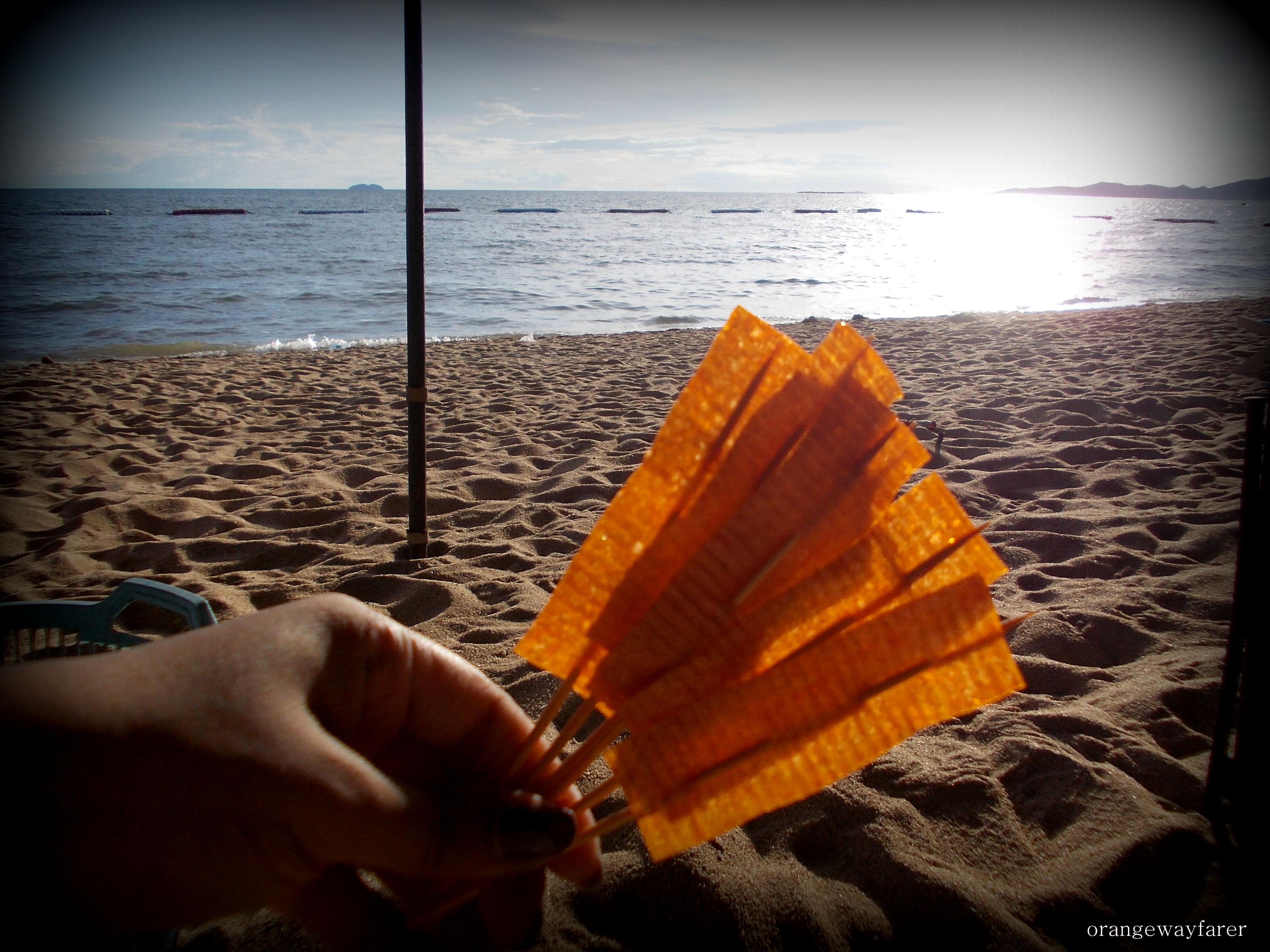 How to strategically hang a grilled duck?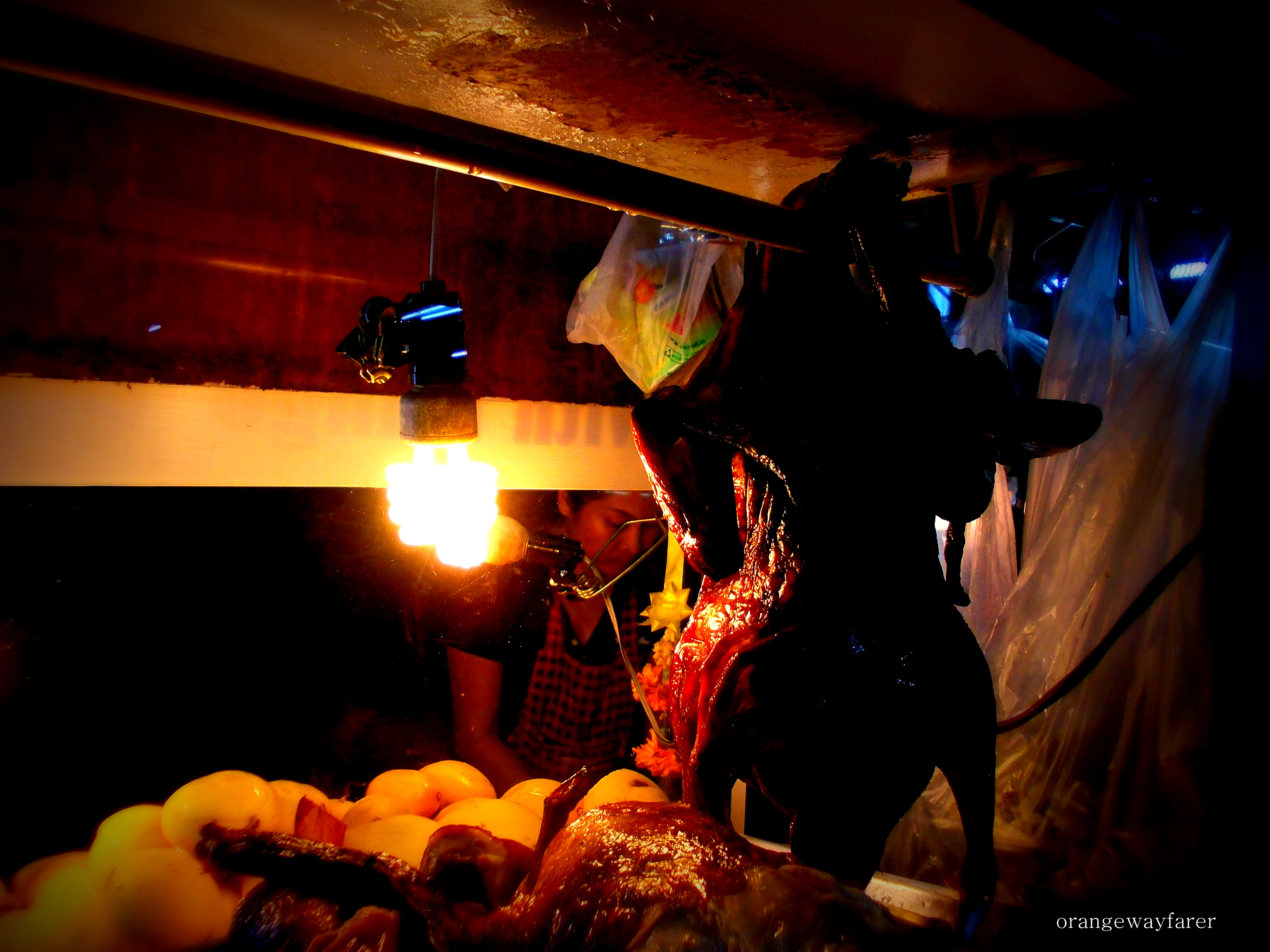 The much-coveted Fish cakes from China town of Bangkok!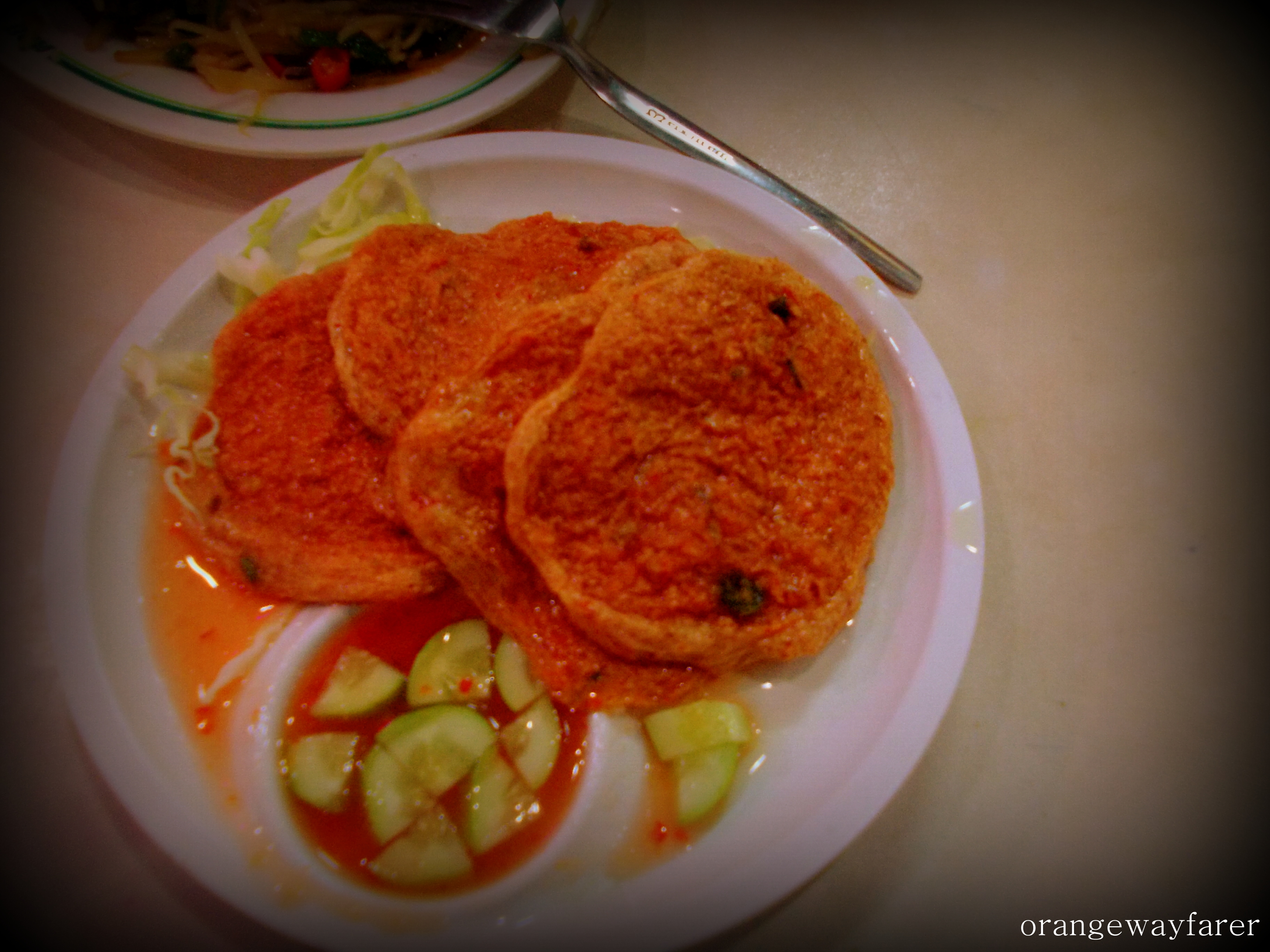 the most authentic glass noodle from China town, referred to me by a British expat living there for 7 years. His Thai wife had placed the order for me 🙂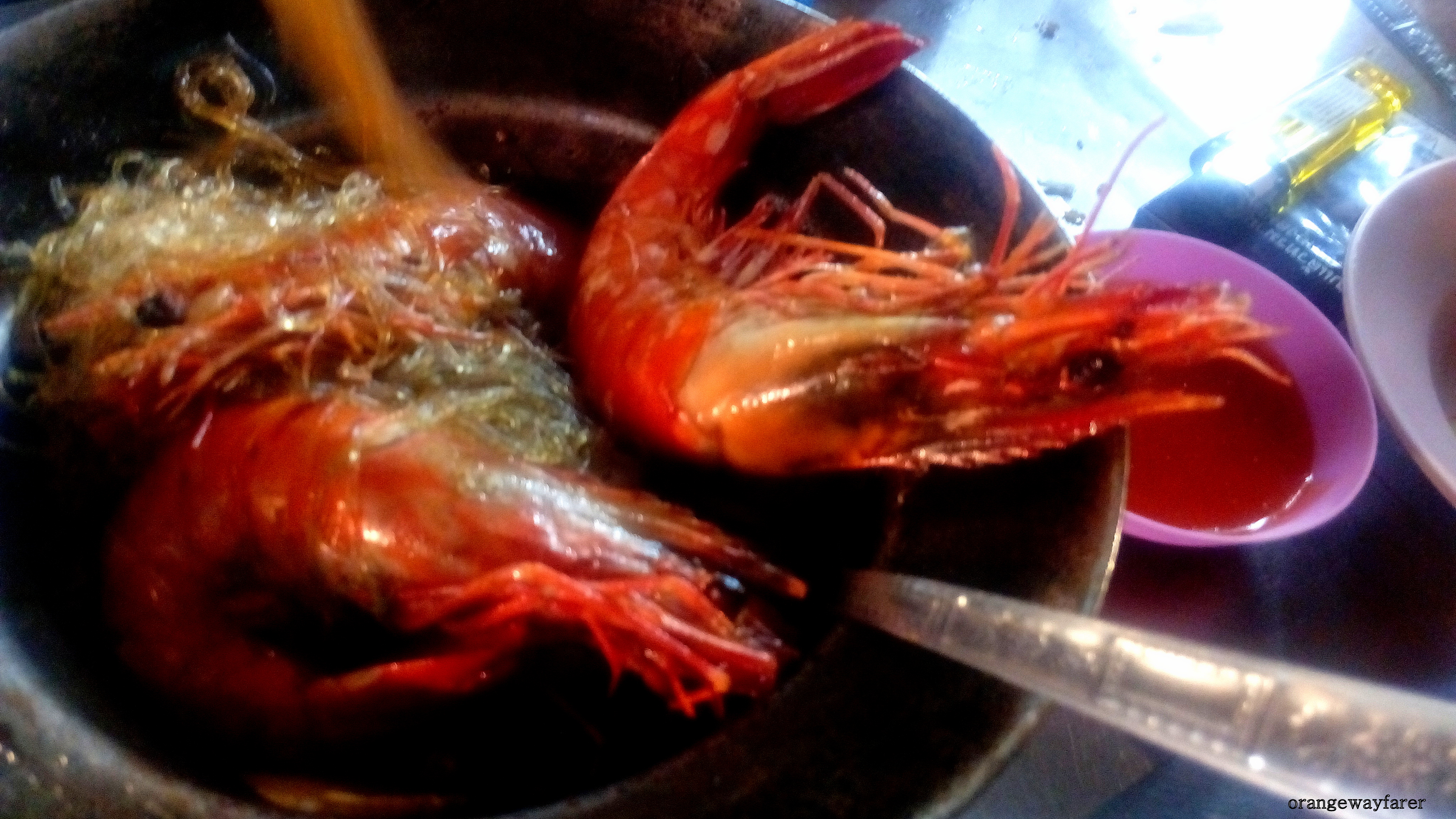 Mussels and how to eat them!
The famed Bird's nest soup, made from the saliva of a bird. Royal delicacy of the land. It is suggested you consume it with warm milk.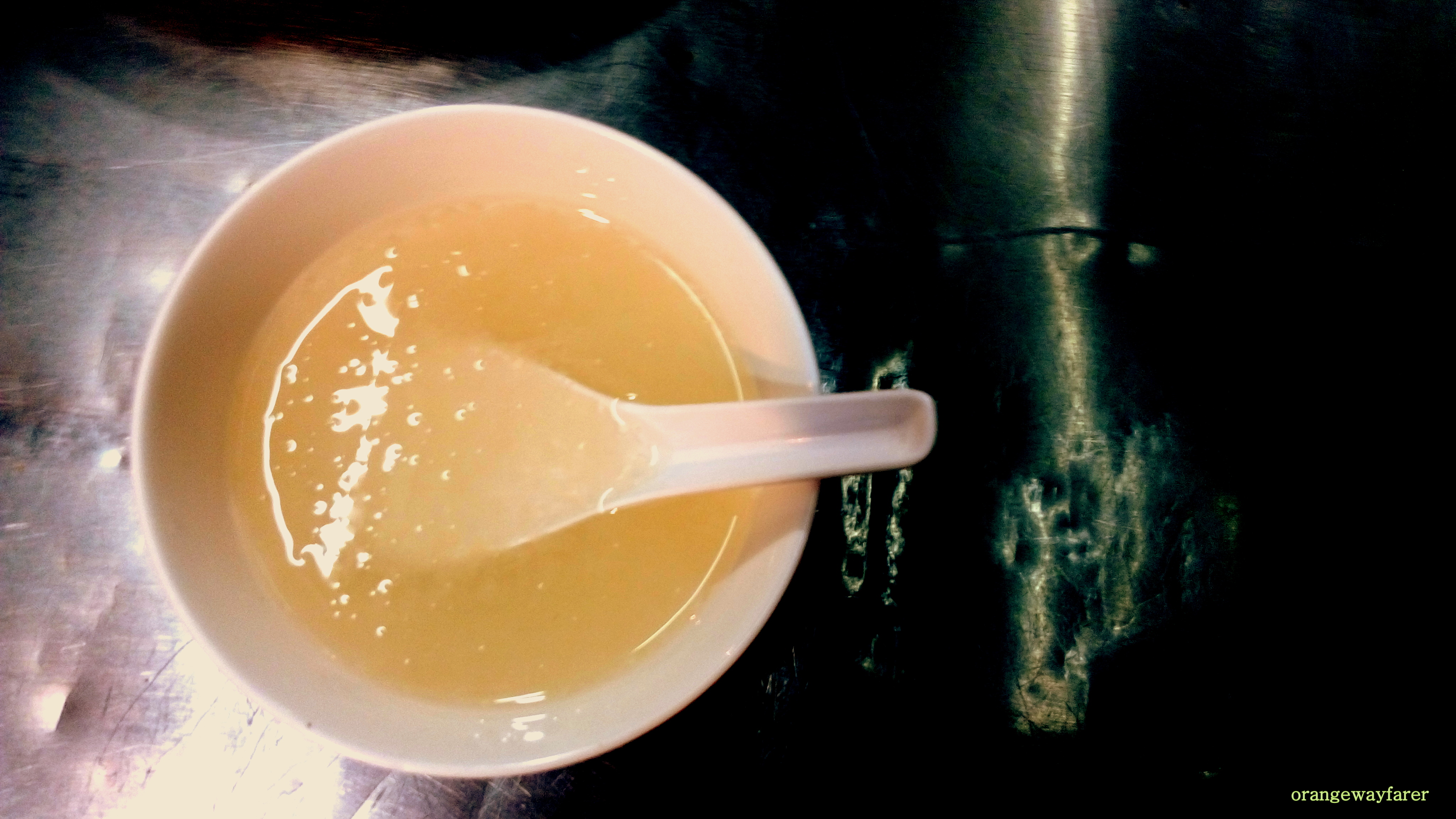 [Watch out this place for I am not done ranting about my love for Thai food! I will mention the highlights from Bangkok, the floating market experience as well as best of the seafood I gulped down ever. I solemnly take an oath not to misguide you when it comes to embarking a journey of exotics. Till then, goodbye!]
Want to get real time updates of my travels?
Get updates and read additional stories on the Orange Wayfarer Facebook page.
Follow Orange Wayfarer on Instagram.
Follow Orange Wayfarer on Twitter.
You may also subscribe to my weekly newsletter!