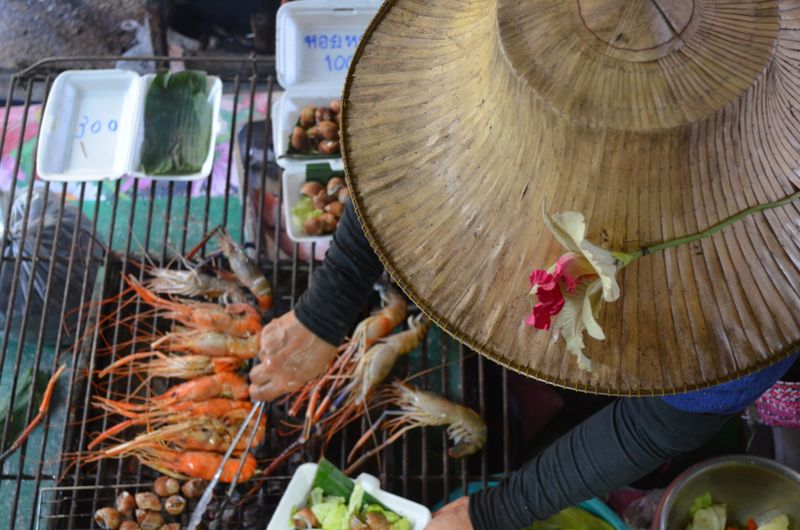 Southeast Asia is known for having the best beaches and islands and it is where you should go if you are a backpacker on a budget. However, there is more to the region than what has already been shared by many travellers. The entire Southeast Asian region is rich in history and culture, and it is also the best place to discover the best that nature has to offer. If you are planning a trip to any of the Southeast Asian countries, here are some of the things that you can do.
Try the local street food
Everyone needs to eat, so what better way to spend your time in Southeast Asia than to try the local cuisines? Everyone knows that the most authentic cuisine you can get when you are in Southeast Asia is street food, so go ahead and try all the interesting food that you can find while on your trip. You can also get some tips from the locals to find the best food stalls and restaurants in the area, or search online for some listings and reviews.
Southeast Asian cuisine is known to be flavourful because they do not skip on the seasoning and the food will always be filling. You can find almost any type of cuisine for any tastebuds when you are in the region so there will always be something that suits you. Even if you have a dietary restriction, you can still find something to eat; however, if you are concerned about the ingredients in the dish you want to try, it is best to ask before you consume.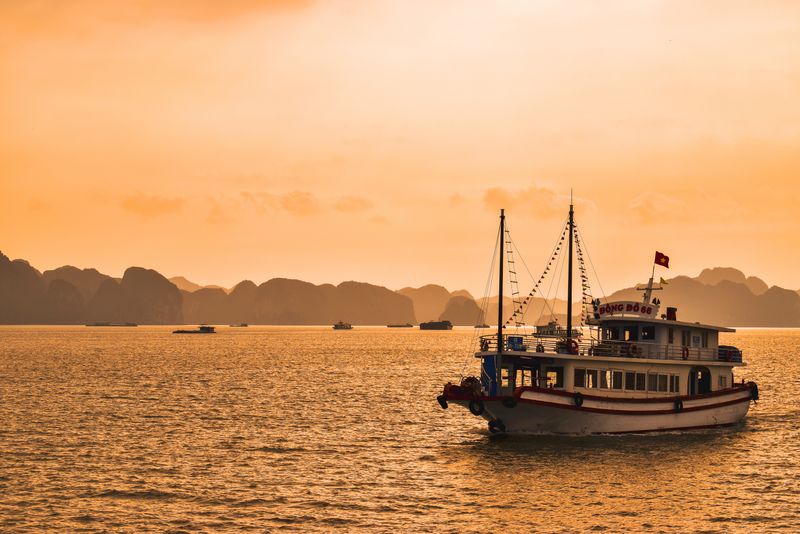 Southeast Asia may have some amazing hotels and luxurious resorts, but if you want to try something new, you can try going camping for a night or two. Many Southeast Asian countries like Thailand have incredible beaches that you can camp on, and some national forest parks even have designated campgrounds for those trekking through the woods. You can even camp in caves like in the Son Doong cave in Vietnam but that will require a booking in advance because it is a multiple-day expedition.
If you plan on camping while in are in any Southeast Asian country, it is ideal that you do some research before your trip. Not all places allow for camping and some might require a booking or deposit before you set up for your tent. Therefore, it's better to research the place before you make any plans to camp there. Once you have all the information necessary, you can begin packing for your camping trip. However, if you find yourself missing a few camping supplies on the day of, there is nothing to worry about because many of the beaches and local campgrounds are very accommodating to beginners and they have supplies like air beds and tents in stock for you to rent or buy.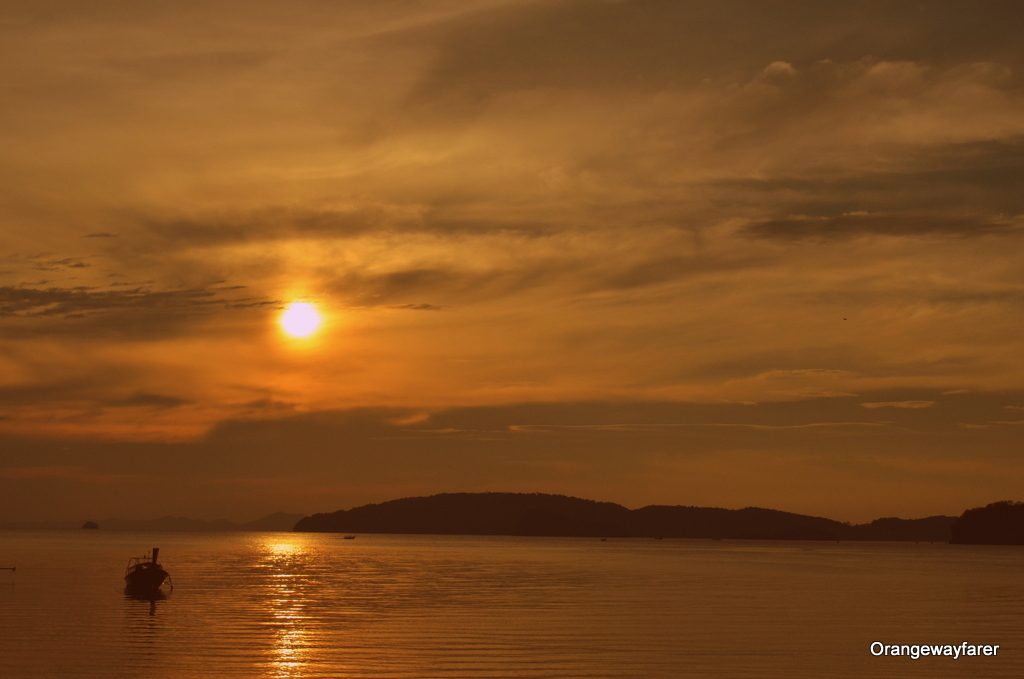 Go shopping for traditional and handmade crafts
All the countries in the Southeast Asian region have their own form of handicraft, which has been passed down through generations through the use of traditional tools and skills. To many Southeast Asians, these crafts are very important to their culture and tradition because it the proof of skills and knowledge that has been passed down from generation to generation. As a way to preserve this part of the local heritage and a way to help the economy grow, many Southeast Asian countries promote the sales of these traditional crafts to both locals and tourists alike.
Buying local handmade crafts is a much better way to support the economy and you can also get to keep a piece of the culture when you return to your home country. Many of these traditional handicrafts are skilfully made by hand, so they are much nicer than a magnet or a keychain. You can visit locally-owned clothing stores to purchase traditional garments, like a baju kebaya from Malaysia or ao dai from Vietnam, another great way to keep a memory of your trip.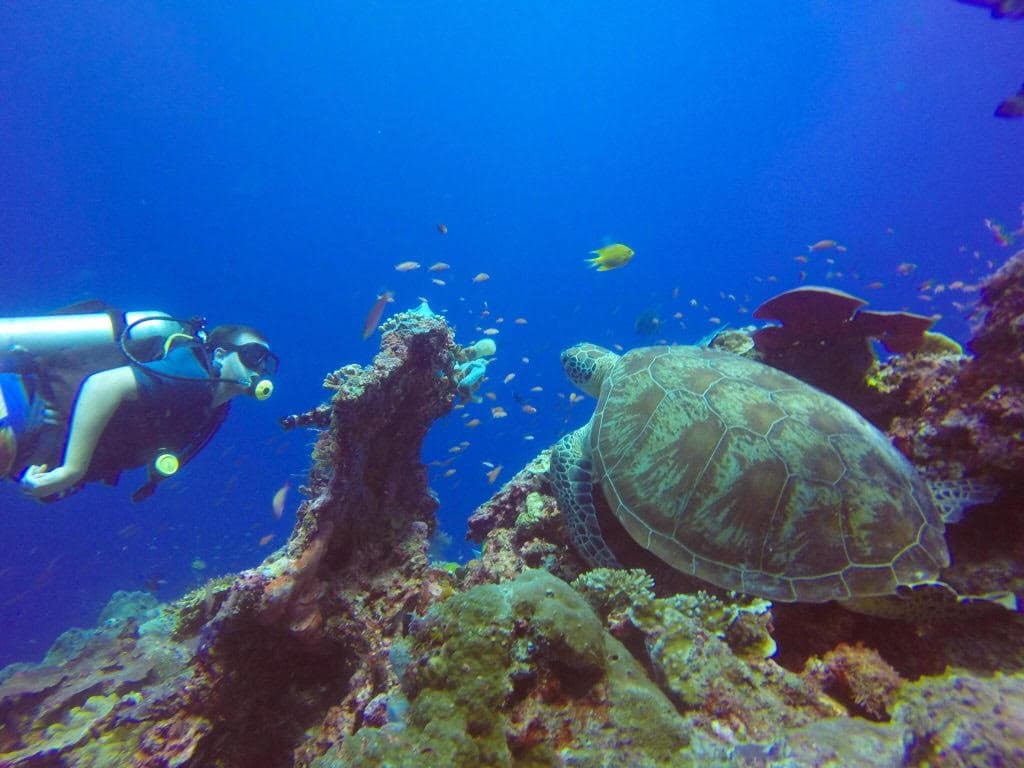 Go diving or snorkelling in the ocean
If you enjoy swimming deep in the ocean to see the thriving marine life, you can always try diving or snorkelling during your Southeast Asian trip. Almost all of the region's beach and island destinations offer diving or snorkelling sessions, and some are even free (except for the equipment). If you choose a pre-planned trip through a travel agency, you can also request that diving or snorkelling be included in your itinerary.
Since there are so many amazing diving spots in the region, it can be difficult to choose but the top 3 diving spots in Southeast Asia, according to avid divers and enthusiasts, are the Sipadan Islands in Malaysia, Raja Ampat in Indonesia, and the Mergui Archipelago in Myanmar. Some of these diving spots can be tough for beginners, but there are professional diving instructors to guide you through your journey. The best time to visit these locations will vary, so do your research before booking your plane ticket to make the most of your trip.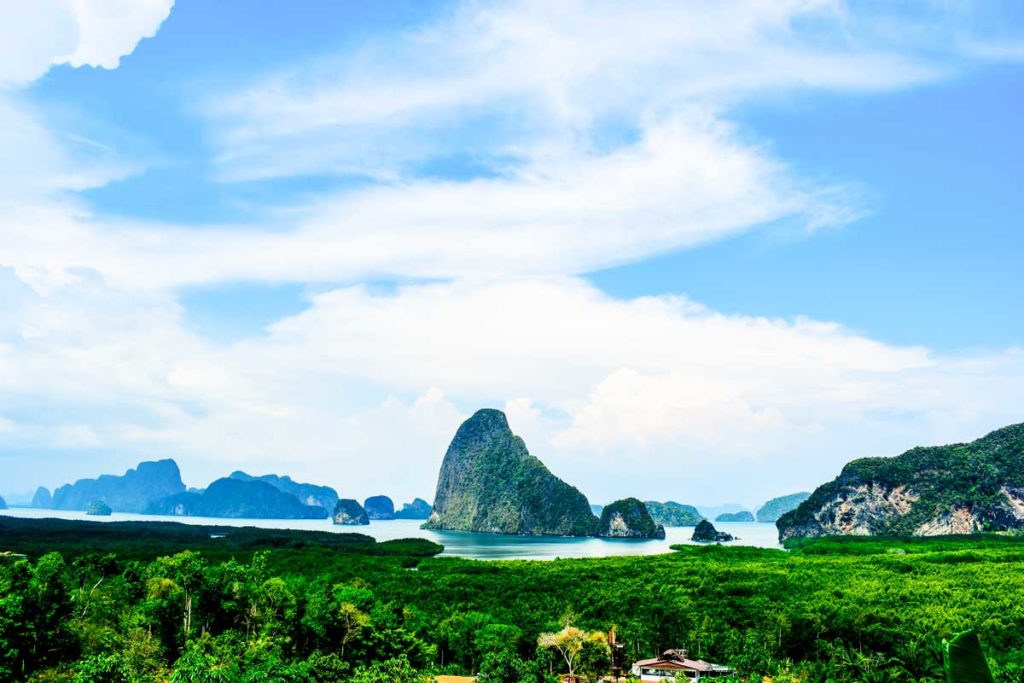 Go hiking and trekking
If the sea and ocean are not your style, maybe you would prefer the lush forest and breath-taking hills and mountains. Southeast Asia has some amazing flora and fauna that rest in the many national parks and mountains, going hiking and trekking would be one of the best ways to discover the natural beauty of the region. You can easily look up forest trails that you can complete on your own, or if you are feeling a little more adventurous, you can sign up for group expeditions for mountain climbing.
Most of these trails will require some sort of fee or a booking before you begin your journey so be prepared by doing your research. For example, in Malaysia, there are several spots that are not widely known to people, so, if you want the visit the greatest trails and treks, you will have to dig deeper when researching. Make sure the equipment you bring along and the apparel your wear can handle the trees and rocks, as some of these trails and treks can get a bit rough. There are several sports brands of items, like Puma bags and Patagonia jackets, make great options for this type of activity because of their durability.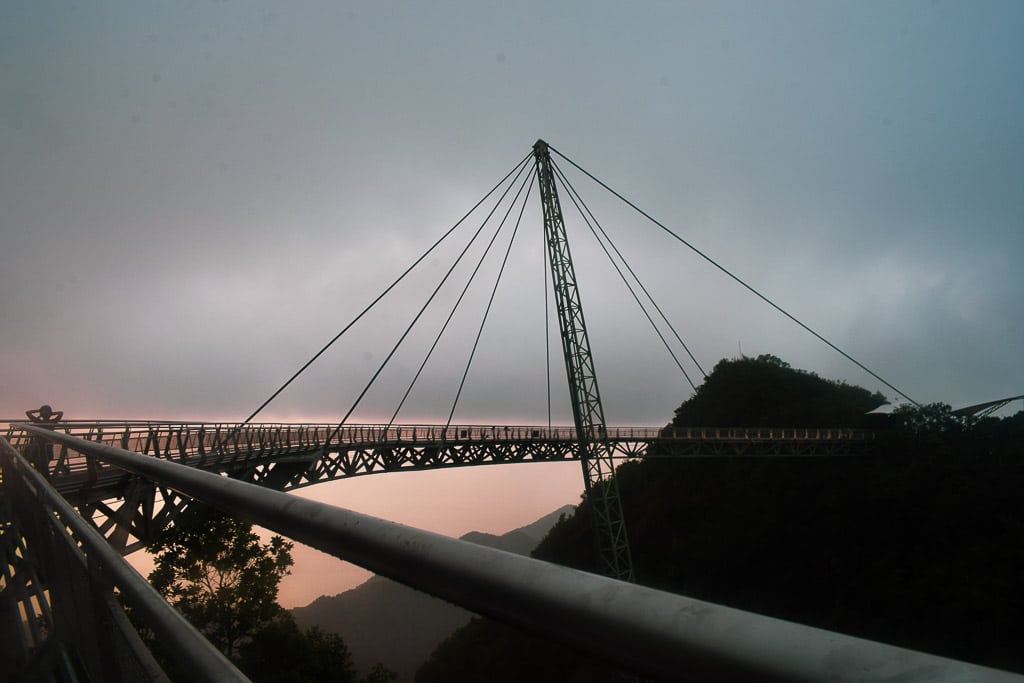 Visit historical buildings and cultural landmarks
Not all trips require adventure or skilful movement, but rather than sitting around in your Not all trips require adventure or skilful movement, but rather than sitting around in your accommodation, you can try visiting the many historical and cultural landmarks that are in the area. Southeast Asia is a region with rich history and culture and since many of us might not know about the country we visited, you can take this time to learn more about the region and country we are in. Every country will have a museum that you can visit for a few hours so it is a great opportunity to learn the history of the country and the people and expand your knowledge of this part of the world.
You will be able to learn more about the histories of the countries by visiting their local buildings and landmarks, which usually have a lot of meaningful stories behind them. Cultural tours are also offered by each country's local tourism board and are frequently available every day, so feel free to participate whenever the opportunity arises. These tours will take you to various cultural sites and events, as well as opportunities to try your hand at traditional arts and crafts.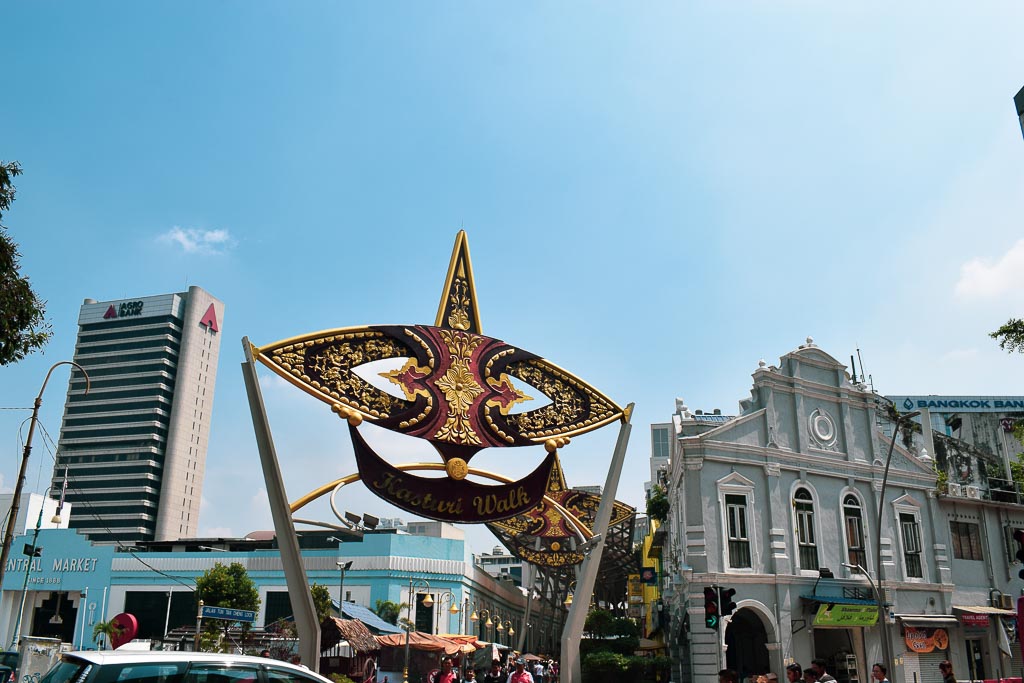 Visit the places of worship for different religions
You can also pay a visit to the local places of worship, which are an important part of the country's culture. Malaysia and Singapore are melting pots of culture and religion, so there are numerous places of worship throughout the country. Many of these places of worship are built in a specific way for a reason, so visiting them will allow you to learn about how religion and architecture are intertwined.
Even if it is not a place of worship for your own religion, it can be a great way to learn more about the similarities and differences between the various religions. This will also allow you to learn more about the region because religion has heavily influenced the culture and history of many Southeast Asian countries such as Thailand and the Philippines, which is why visiting these places of worship can help you learn more about their countries.