Travel writers come together to pick and choose their favorite offbeat destinations in Malaysia, ranging from chasing down world's largest flower Rafflesia to following the trail of the Man of the Forest, Orangutan. This blog post is a must read if you are curious to explore Malaysia beyond Kuala Lumpur and the usual gateways from KL!
Talk about Malaysia, most of the tourists limit their sojourn within the overtly popular Malay peninsula. It is just not to be able to ignore the bedazzling beauty of Kuala Lumpur, one of the most bustling metropolitan areas of the entire Southeast Asia. Endless spree of shopping, numerous eating joints and historic gateways to nearby seashores, often historic ones like the Georgetown of Penang and olden straight Malacca, or pristine beaches of Langkawi await you near KL with a plethora of touristy trails. I understand when you can say it is hard to look beyond the obvious Malaysia itinerary. 
But hold on before calling it a day in Malaysia! What if I told you the country is home to some of the exclusive wonders of the world, yet to be included in the popular touristy trail? The solitary great apes Orangutans, the last living great apes in the entire Asian consistent reign of the ancient rain-forest of Malaysia.  Shrouded with timeless mystery, the ancient rain-forests of Borneo dates back to antiquity. There is so much to be experienced in the rain-forest of Malaysia, some part of it so dense that even the sun rays can not penetrate the canopy, that one lifetime is not enough! 
"The mountain is stocked with a phenomenal amount of different plants. The summit is an area of such splendour that we stayed there as long as we could. Borneo lay spread beneath us."

Sir David Attenborough, The World's Wild Places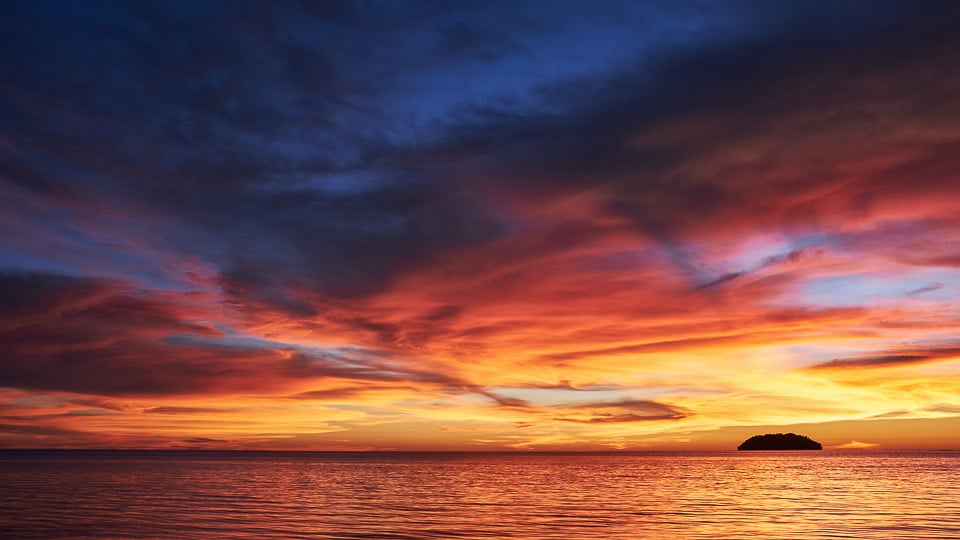 Read all my blog posts on Malaysia!
Sipidan Island: one of the most offbeat diving spots in Malaysia
Written by Jordan from Inspired By Maps which is based on inspiration city breaks and offbeat destinations.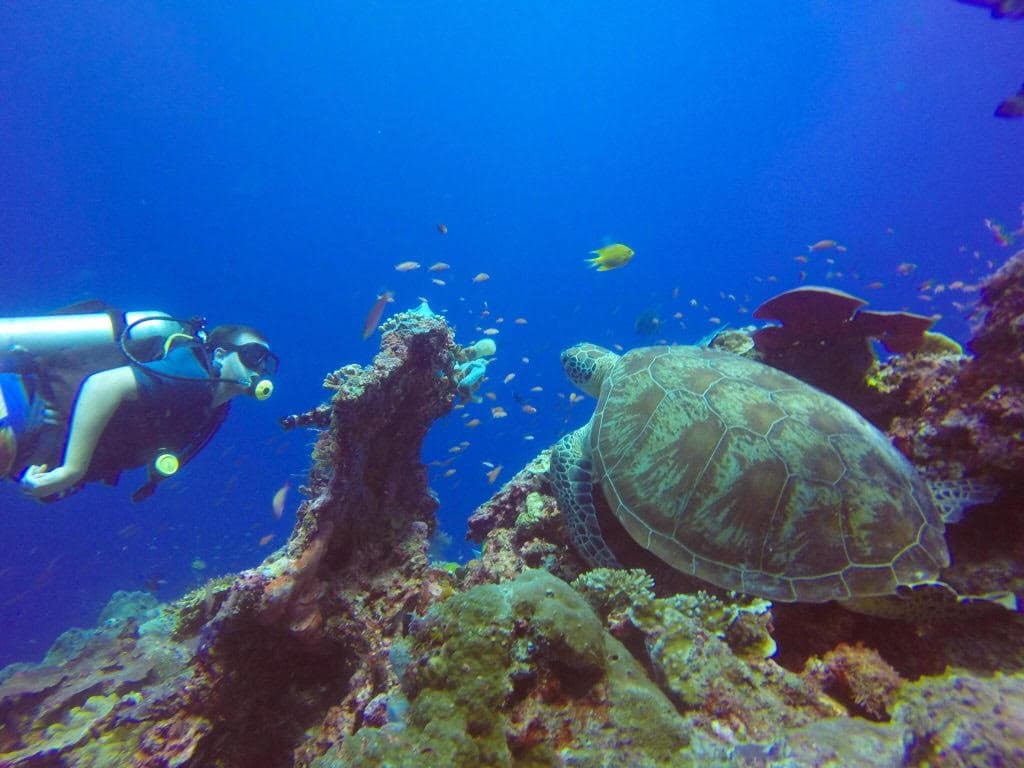 The incredible diving paradise of Sipidan has to be considered one of the most unusual and offbeat destinations, not only in Malaysia but also in the entire world! Sipadan is the sole oceanic island in Malaysia, uprising an incredible 600 meters from the vast seabed of the Sulawesi Sea (off the east coast of the Malaysian state of Sabah). 
Once an active volcano, it has since been built upon by living corals, which have grown on top of each other for thousands of years. Today this unique habitat is home to an incredibly rich marine ecosystem of pelagic species. And some of the best scuba diving anywhere in the world.
Lying just five degrees north of the equator, this tropical destination is home to more than 2000 species of fish and hundreds of colorful coral species. It is famed for its hawksbill turtles, parrotfish, and schooling barracuda.  Manta rays, eagle rays, hammerhead sharks, and whale sharks are also frequent visitors. 
While in other parts of the world, you might see one turtle on a dive, on Sipidan, you can often spot more than twenty. There are 12 popular dive sites, with the most famous being Turtle Cavern, Barracuda Point, and the Hanging Gardens. 
Sipadan Island is now legally protected, and visitors can no longer stay on the island. Instead, they must stay on the nearby Mabul Island and source a permit from a local dive operator but issued by the Sabah Government. Around 179 permits are given each day, and frequently book out months in advance. So, if you want to visit this unusual destination, you should plan ahead.
Also read: A curious traveler's guide to offbeat destinations in Goa!
Redang Island: Unexplored Malaysia!
Written by Rai of A Rai of Light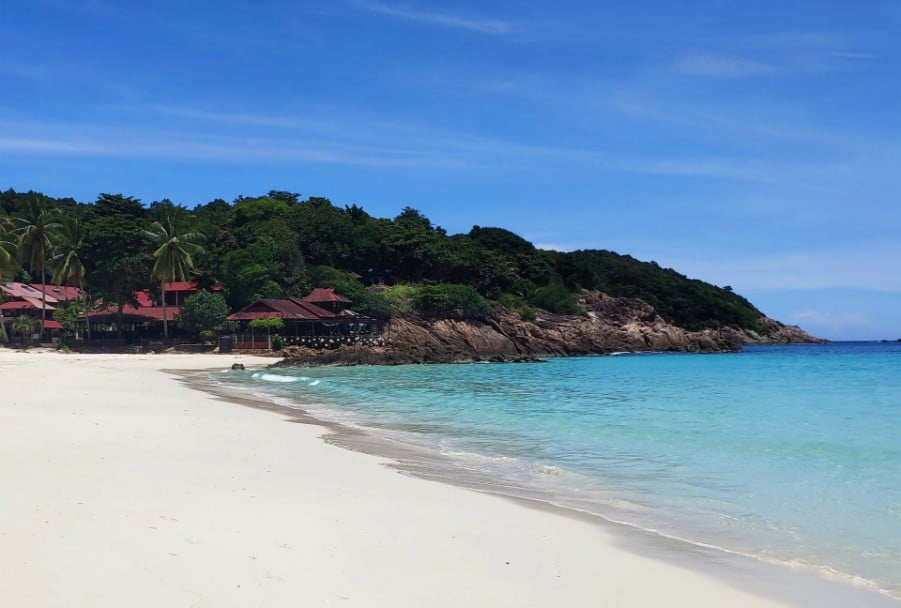 Crystal clear waters, abundant marine life and white sand beaches, makes Redang Island, one of the largest Islands off the Malaysian peninsula, a great place to visit. Located on a remote bay along the west coast, it is a haven for those in need of an isolated getaway in a natural, undisturbed surrounding.
Fortunately, it also offers an affordable tropical vacation for those in need of an isolated getaway in a natural, undisturbed surrounding. While many travel here with an easy beach holiday in mind, the island also has plenty of activities to enjoy.
There is the opportunity to snorkel and to scuba dive here as it boasts beautiful hard and soft coral gardens, sandy bottom sites as well as muck diving. In addition to your typical tropical marine life, expect a diversity of tropical reef life as well as an abundance of sea life. You will also find a calm lagoon lined with mangroves behind the shore that offers seclusion, resulting in very little current flow and a safe place to swim.
The beaches on the island are some of the best in this region and the rainforests that cover much of the interior is home to a number of waterfalls, and fauna that include monkeys, lizards, and butterflies. No visit to Malaysia is complete without a stop in the beautiful Redang Island that has something to offer for every visitor.
Also read: Most beautiful destinations in Vietnam!
Bako National Park: Offbeat destination in Malaysian Borneo
Written by Beth from Frugal Female Abroad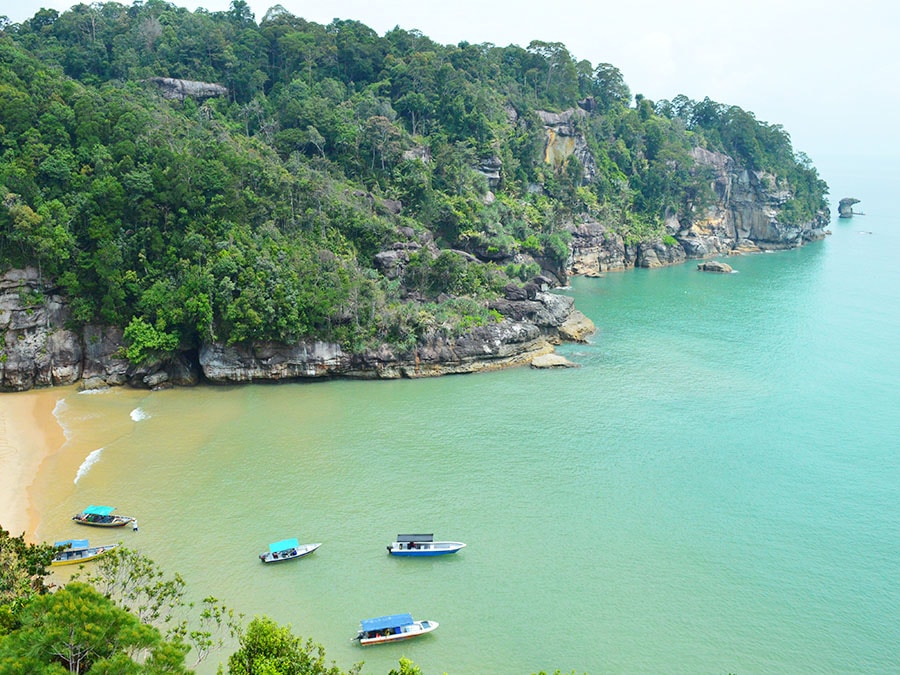 Bako National Park is in the Sarawak region of Borneo, Malaysia. If you are wanting to see amazing natural environments, then look no further than Bako National Park.
This national park is in the coastal area and it requires a boat ride to arrive at the entrance of the park. The closest city is Kuching and it is an easy bus ride from the city as there's a bus that travels there directly. Look for the number one red public bus that departs from the Kuching waterfront area.
The wildlife is amazing at Bako National Park. You will see a lot of cheeky macaque monkeys. These will try and steal your food, so make sure you are on the lookout! If you are lucky, you might see the rare proboscis monkeys. You'll also see many wild boars scrounging for food on the beach.
Not only are there amazing animals to look out for, there are some hiking trails to test your fitness on. There are full-day or shorter hikes. While the environment is beautiful, make sure you take plenty of water because it is quite humid in this area.
Depending on the hike you choose, you may be fortunate to have to take a boat back to the entrance. If this is the case, you will be able to sail past Serpent Rock which is an amazing rock formation.
After a gruelling day of hiking and nature spotting, refuel in Kuching. The food is amazing! 
Also read: 20 beautiful destinations in India for the first time traveler!
Pangkor Island: Offbeat Destination in Malaysia close to Kuala Lumpur
Written by Cecilie from Worldwide Walkers. Follow her on Youtube.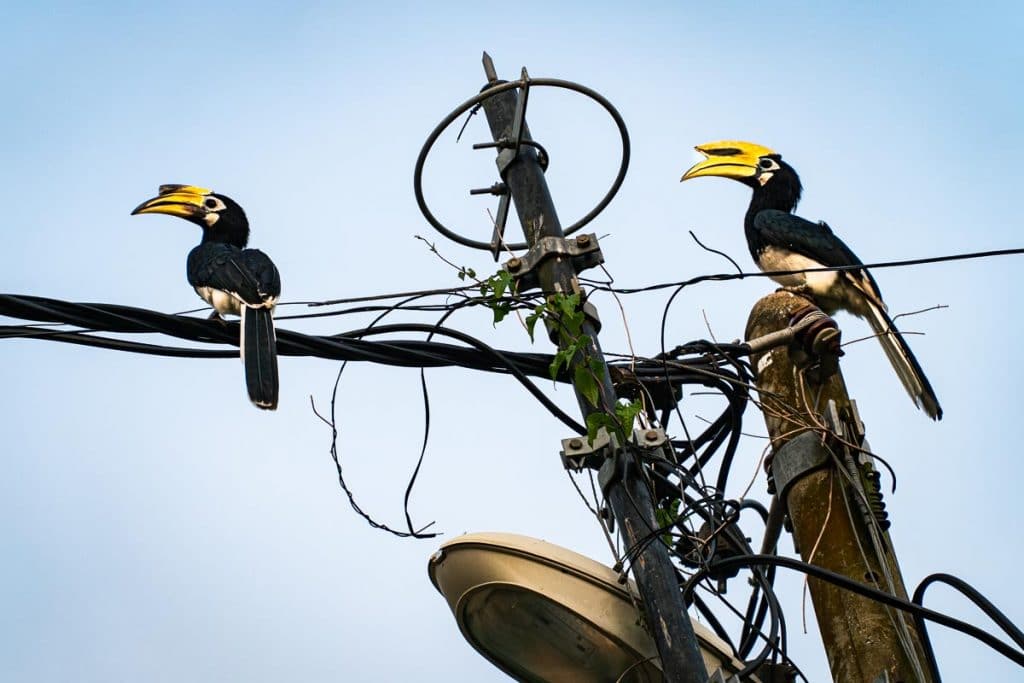 Pangkor island is often overlooked for the more popular Perhentian islands or Langkawi, which means that you won't find Pangkor on Malaysia's regular tourist trail. Pangkor island is a perfect off the beaten path destination with only a handful of tourists and plenty of things to do.
It's easy to get there. From Kuala Lumpur you can take a 3-hour bus to Lumut, which is where you find the ferry to Pangkor island. Once you arrive at Pangkor, you have to take one of the pink taxis to your hotel. It's best to stay on the West side of the island since it has the best beaches and restaurants. The East side of the island is where you will find the local community.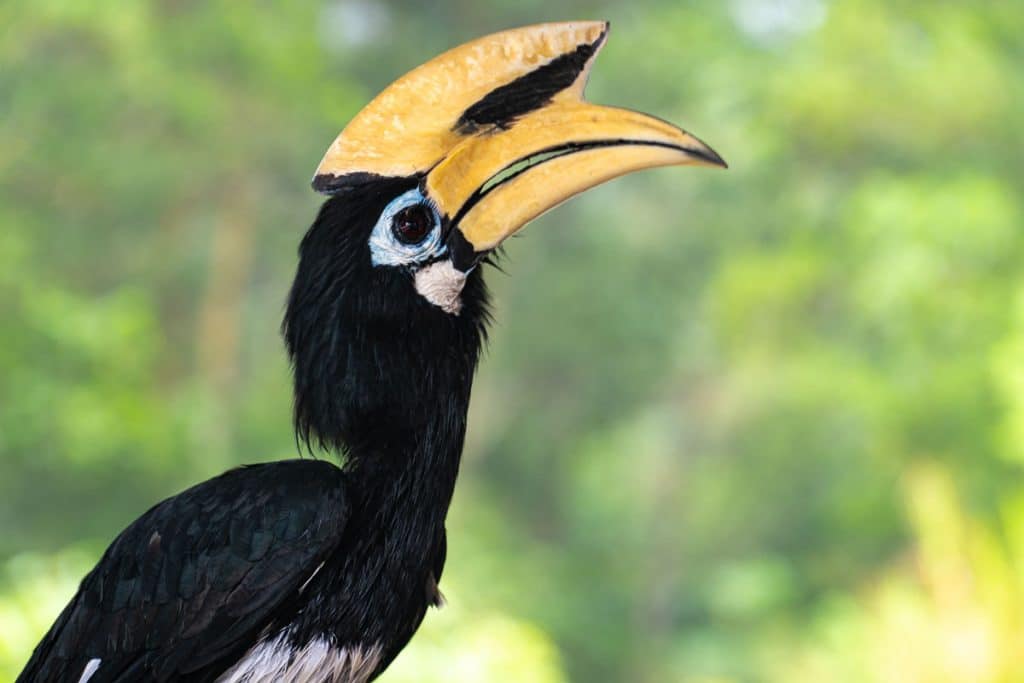 There are many things to do on the island. Most of Pangkor island is still covered in jungle so you can expect a lot of wildlife here. Pangkor is home to many Oriental Pied-Hornbills. You can quickly spot them with their fascinating big yellow beak. It's also pretty common to see monkeys. Apart from spotting wildlife, you can go jungle trekking, kayaking, snorkeling, relaxing on the beach or go visit the beautiful mosque on the ocean.
The best time to visit Pangkor island is during the weekdays since the island can get crowded with Malay tourists during the weekends. Also, make sure to avoid a visit to Pangkor during the Malay holidays if you want to beat the crowds.
Also read: A complete travel guide to Hampi, a UNESCO world heritage site in India.
The Danum Valley: Unique places to visit in Malaysia for Nature lovers!
Written by James Ian from Travel Collecting which is based on experiential travel. Follow him on Pinterest.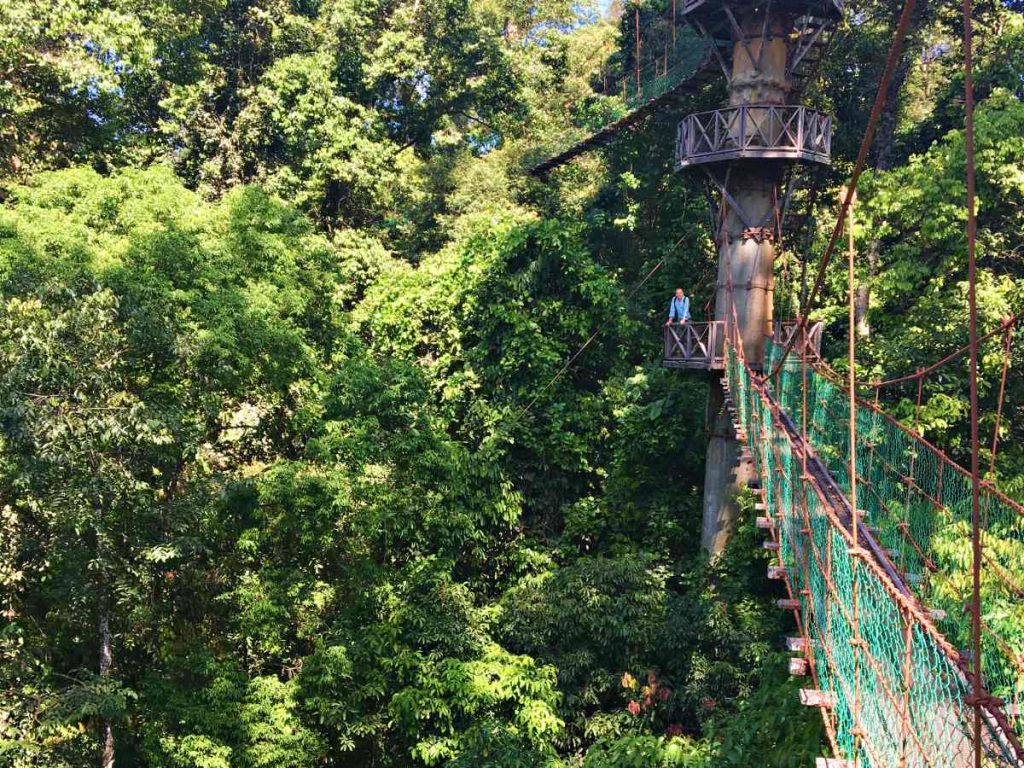 The Danum Valley Conservation Area is one of the few remaining pockets of primeval rainforest in Borneo and is one of the best places on the island to see orangutans in the wild. The only way to visit Danum Valley is to stay overnight and the only place to stay actually inside the conservation area is Borneo Rainforest Lodge. The lodge is an all-inclusive luxury lodge that has a strong commitment to the conservation of the area. It is a 2-hour drive on dirt roads from the nearest town, Lahad Datu, to get there.
The price includes guided hikes, a canopy walkway and a night drive in the back of a truck with a powerful spotlight for spotting nocturnal wildlife. Popular hikes include to the top of the escarpment with stunning views over the jungle below; to a waterfall where you can cool off from the steamy jungle air; and to a bend in the river where tiny fish come and nibble your feet. The canopy walkway is an easy walk high in the tops of trees, giving you better chances of seeing orangutans, red leaf monkeys and hornbills. Night activities give you good chances of seeing flying frogs, lemurs, tarsiers, giant flying squirrels and even the elusive cloud leopard.
Two other cheaper accommodations options, both just outside the Conservation Area, are the Danum Valley Field Center, which is mostly a research center but there are also basic rooms where travellers can stay, and the fairly new Kawag Nature Lodge. Wherever you stay, Danum Valley is not to be missed.
Also read: Offbeat destinations in Greece for the curious explorer!
The Old Town of Raub, Pahang: Offbeat destinations in Malaysia
Written by Dave of Silverbackpacker.com. Follow him on Instagram!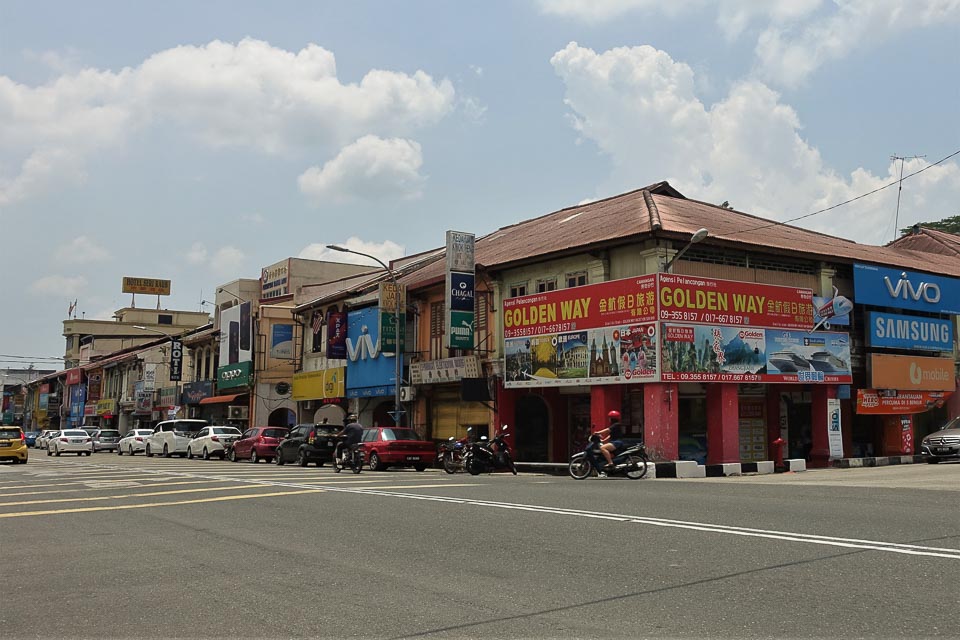 Raub is a town in Pahang, Malaysia 110 km from Kuala Lumpur. Raub, easily reached as a day trip, is one of the oldest towns in Pahang and is known as an Heritage Town.
There are a lot of British style buildings in Raub, found mainly in the center of town.. Most of these buildings were built during the pre-World War II era and their external look has not changed much over the years.
The Raub Police Station is one of the oldest buildings, it was built in 1905.
For heritage lovers, one building to check out has to be the Resthouse located in the center of town on a low hill. The Resthouse is now disused and the original look of the lobby has been lost due to over-renovation but there are a few old photos on the walls and the building still has character.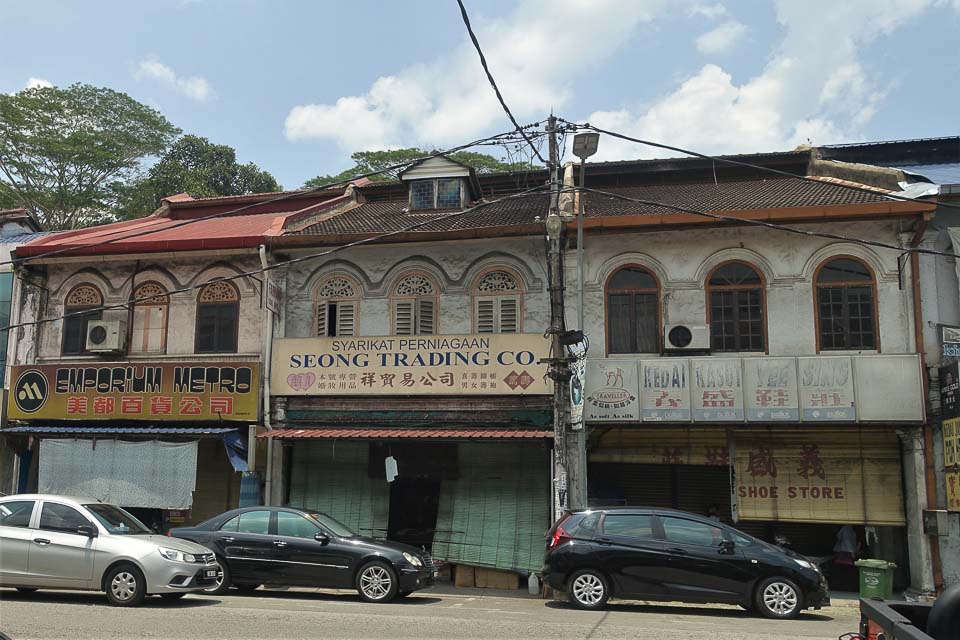 Raub became famous in the early 20th century for its gold mining.
The old heart of the town consists of just two parallel streets of traditional shop-houses surrounded by a few colonial-era buildings but the historic centre is still fairly well preserved.

Take time to wander slowly around, calling in at Tong Nam Bee Kopitiam, one of the oldest coffee houses in the country. The old-world style interior and furnishings will transport you back in time.Try their Classic Hainanese Breakfast of coffee, poached eggs, and toast.
If you feel hungry later on Ratha Restaurant is famed for its fish head curry and chicken curry. Just out of town along Jalan Lipis different faiths of the world come together in a peaceful co-existence.
The Sri Subramaniar Alayam Hindu Temple, a Chinese Temple, a Chinese Methodist Church and the Gurdwara Sahib Sikh Temple.
Also read: complete guide to heritage Cabin restaurants of Kolkata.
Kayaking to Pulau Tikus, a small island near George Town
Written by Iris Veldwijk from Mind of a Hitchhiker—a hitchhiker and kayaker who decided to stay in Malaysia during the 2020 Coronavirus outbreak. Find her on Facebook.
If you find yourself in Penang on the beach and see a rocky outcrop that doesn't look too far away, you might be staring at Pulau Tikus – or 'Rat Island'. But don't fret, there aren't any rats on this small island. There's just a humble shrine of a Muslim saint, a lighthouse, views of George Town plus the Strait of Malacca, and many birds.
Very few people make the journey, which takes some planning with regards to the weather and the tide. To get to Pulau Tikus, rent a kayak at Tanjung Bungah beach. The only other way to get to the island is by asking someone with a fishing boat – in Malay – to take you across and wait for you in exchange for payment. Once on the island, you can truly feel remote yet in the middle of a metropolitan city in one of the busiest shipping lanes in the world.
Kayaking to Pulau Tikus and back is a nice half-day trip full of water sports, nature, and culture. This route will give you the best views of Penang's Floating Mosque. You can follow up on this kayak trip with some more mainstream activities in George Town, such as visiting Penang Hill and photographing the city's street art.
Also read: A guide to explore the Old Town Phuket, Thailand!
Gunung Mulu National Park: the unexplored parts of Malaysia
Contributed by sustainable travel bloggers Oksana & Max from Drink Tea & Travel. Follow their adventures around the world on Instagram.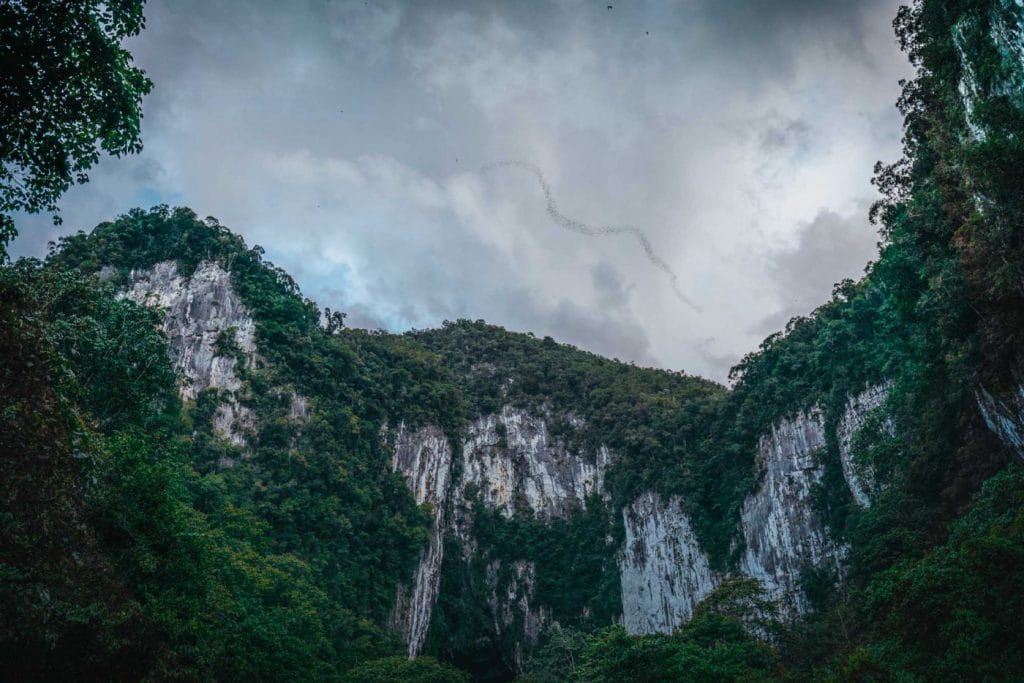 Gunung Mulu National Park is an off the beaten path destination in Malaysia that deserves a visit. It is a UNESCO World Heritage Site with two main attractions. The Mulu Pinnacles and the Mulu Cave system.
The Mulu Pinnacles are one of the park's most remote attractions. It takes about 3 days hiking to reach the pinnacles, which are jagged limestone formations that look like something from another world. The hike is definitely challenging but can be achieved by most people in good shape.
The Mulu Cave system is the longest in the world by surface area and has been intensely studied by scientists. Some of the most interesting caves to visit are Lang Cave, Deer Cave, Clearwater Cave, Wind Cave and Lady Cave. Each one is a world of its own with interesting stalactites, stalagmites, coral structures and more.
Deer Cave is perhaps the most well known for the bat exodus which takes place every day. The bats leave the caves at dusk in mass numbers to search for food in the evening. There is a viewing platform where visitors can take in the 45 minutes show.
Mulu National Park was one of the most incredible parks we have visited in Asia. If you want to visit yourself there is an airport just outside the park with daily flights from destinations within Malaysia.
Also read: A trip to explore the amazing rain-forest of Amazon!
In search of the primates at the Malaysian Borneo!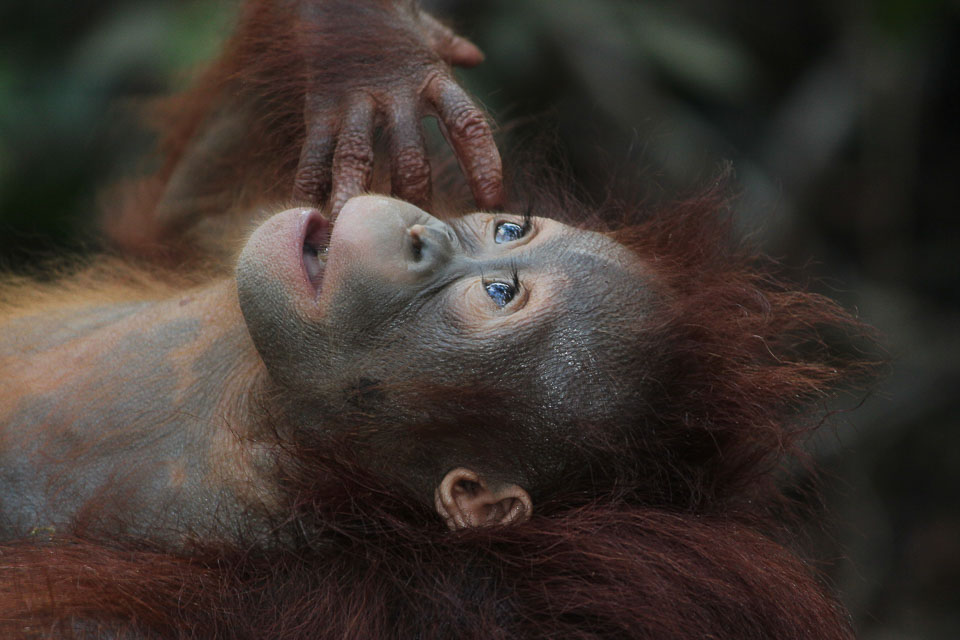 In the dense rain-forest of Malaysian Borneo, you will come across a magnitude of precious wildlife that includes Asian elephants. However, the most special of the family is obviously the Orangutans, the last surviving great ape of Asia. You may also spot one or two long nosed proboscis monkeys as well. 
To see these animals, your best option is to venture into the jungle with an organised tour and take part in  a multi-day trek. With increased demand for palm oil, the natural habitat of Orangutans have been under constant threat. Remember the viral video in which an Orangutan was fighting with cranes and bulldozers to save its habitat? The population of this great ape species has dwindled down to a mere thousand something. Odds of spotting an Orangutan in the wild is rare but indeed a cherished experience. 
Proboscis monkeys are found at the coastal swamps of Sabah. See them swimming in the dense mangroves which is quite a sight!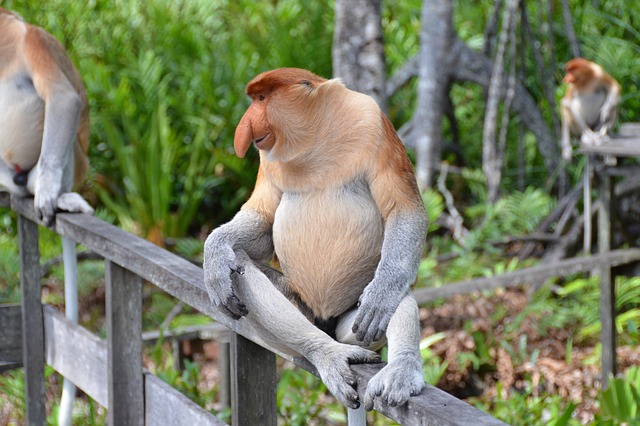 Pin it for later!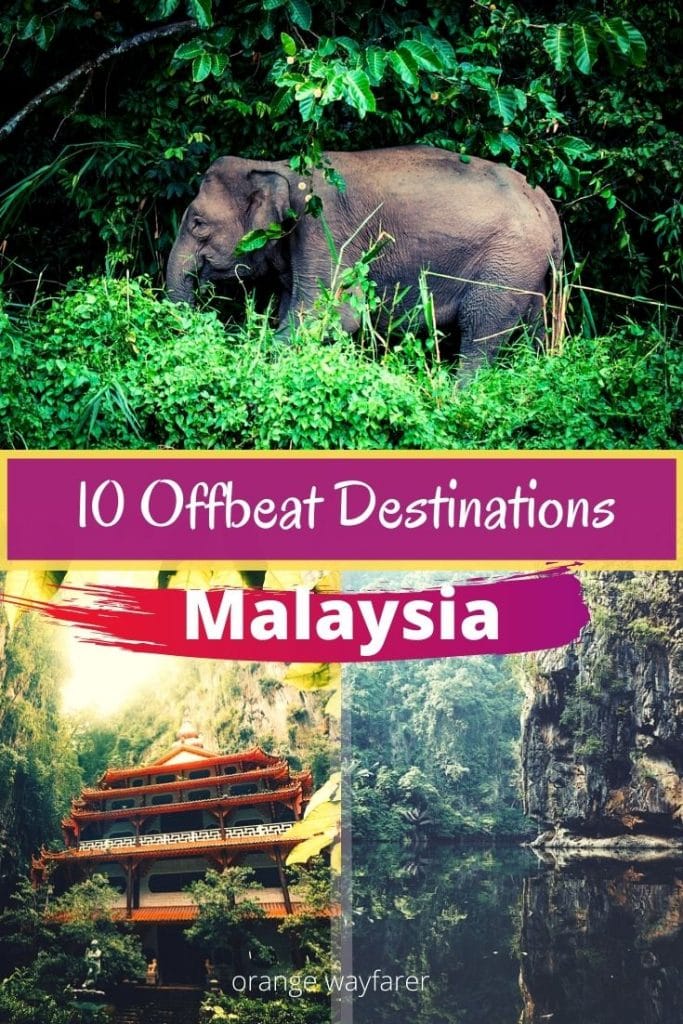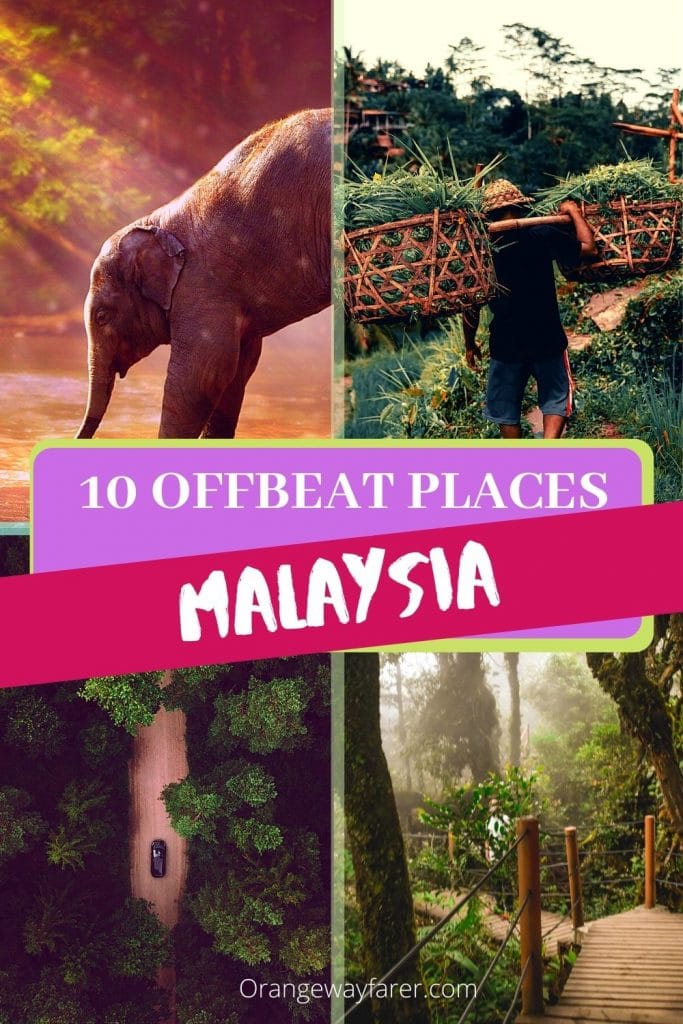 ---
This post may contain affiliate links. Please read the disclosure post. If you have liked the article, you may support it by buying using these links without any extra cost to you.
Let's stay connected on Youtube, Facebook, Instagram, Twitter! You may also consider joining my mailing list. I send travel and photography related emails only once a month!