"People will travel anywhere for good food. It is crazy."
Rene Redzepi
Nestled between the mighty mountains of Western Ghats and sparkles of Arabian Sea waves, the land of Kerala will entice you with abundance of blended food culture from ancient Syrian Christians, Muslim traders from Arabian Peninsula and indigenous Hindu heritage. The haven for one and all, Kerala flourished an exceptional realm of liberty, peace and plenty to be experienced till date.
For a Malyali homemaker, collectibles for a wholesome meal are scattered across 600KM coast line, apart from the grandeur of spices, gentle banana leaves, spikes of curry leaves and creamy coconuts from the backyard. An astounding dexterity is what with which she will prepare the food, which even the restaurants these days have learnt to ape well, for our good fortune.
Be prepared for the extravaganza
Coconut oil is used in abundance for all preparation, Biryani being only exception.
Don't expect to taste the glory with spoons for the food here expects you to touch her supple skin of drumstick or roasted meal or the fine style of de-shelling from seafood while morsels tell you the historical trail of its being.
The state generously serves beef, pork, mutton, squids, fishes of coastal origin, crabs, even rabbit along with poultry and duck. Vegetarians, don't be disheartened since Brahmins eschew most of the meaty stuff only to indulge in Rasam, Dhosa, Idli and Vegetable curries. I loved their drumsticks, personally, even though they do get carried away with the same.
Malabar Cuisine
The Malabar Coast with settlers from Arabian trade following spice route is often full of the aroma of a close cousin of Yemeni Mandi, infused with generous mix of condiments, known as Malabar Biryani from Mapilla homes, later popular as Thalasserry Biryani, a ubiquitous rice dish across the state as well as the southern part of India. Served with date pickle, raita and coconut chutney, again a fusion of West Asia and Kerala, coastal influence ensures the Biryani to contain prawns and fish as well, unlike the traditional northern counterpart, full of meaty affair.
The best Biryani I had at Kozhikode, at the Malabar Biryani House.
Don't forget a cup of warm Sulaymani in any tea shop, a sweet black tea with lemon. The name is believed to have been attributed  to this simple drink by the Sulaymani Bohras, a community from Saudi Arabia and Yemen.
Syrian Christians' Egg Roast and other delicacies
The Syrian Christians are among the world's oldest Christians (legend tells St Thomas, the Doubting Thomas of the Bible, had inspired the religious sense for them). So there were Christians in Kerala while in Europe many were still living on trees. Syrian Christian cuisine is rich and varied and uses pork, beef and other ingredients you don't always find in other Indian cuisines.
The best legacy of Christian cuisine in my opinion is Egg Roast. While roasting is a common practice for all meat choices, Egg Roast stands apart for the love-story it plays with caramelized onions and spikes of curry leaves.
Rapsy restaurant in Munnar had served me this dish, enthralling my Munnar nights.
Fort Kochi is another wonderful destination for Syrian influenced coastal food.
Do pay a visit to the Ginger house for a breakfast of Appam and meen molee.
Another must mention is the appam and beef Estew, almost playing the role of a comfort food.
PS: I know few people who live on a comfort food diet of coconut oil and rice.
Onam
Plan a trip to Kerala in august-September if Onam, the grand harvest festival is in your mind, when the apparition of king Mahabali rises from the deepest of blue to visit his beloved subject rejoicing the spirit with the quintessentially grandest feast of the world, Onasadya (Sadhya is the platter served on banana leaves, a traditional Hindu practice). My choice from a Sadhya spread is the quirky dessert of Daal Payasam, sensuous bonding of milk and lentil.
Our Place and other wonders of the hills
Legacy of British colonial rule remains in the food of hills decked up with coffee and spice plantation, serving as quick summer escapades. The hills have called back expats and chefs, one of them being the owner of Our Place, the best cafe in Thekkady. The Irish chef only cooks food basis on prior reservation while his Bengali wife will play the role of an amazing host.
Opposite to that is a restaurant, blame my poor memory that I forgot the name, that serves the best Karimeen in the entire Kerala. They marinade the fish in fiery red sauce and steam it in banana leaf.
Must try coastal delicacies
Anything with Seer fish, it has an exquisite flavor
Squid masala
All roast items, specially the rabbit curry and beef keema. (Roasts are best served in Tody shops)
Meen Molee with Appam
Karimeen steamed in Banana leaves
Pomphret and squids
Nothing is more pleasurable in the whole world than eating good food followed with talking about it. Whet up and follow this ready reckoner as you have already got a snippet of what Kerala treasures for you.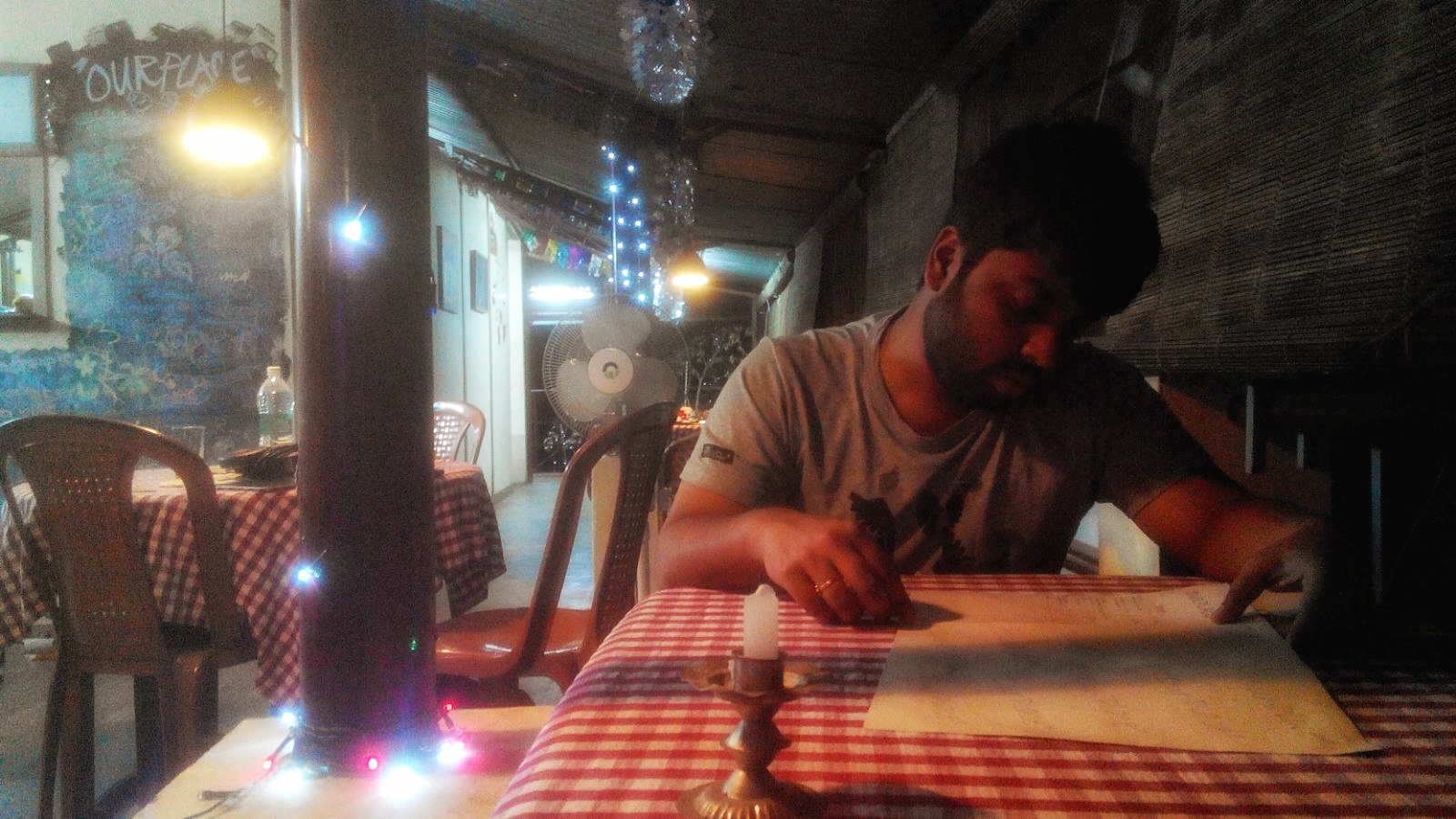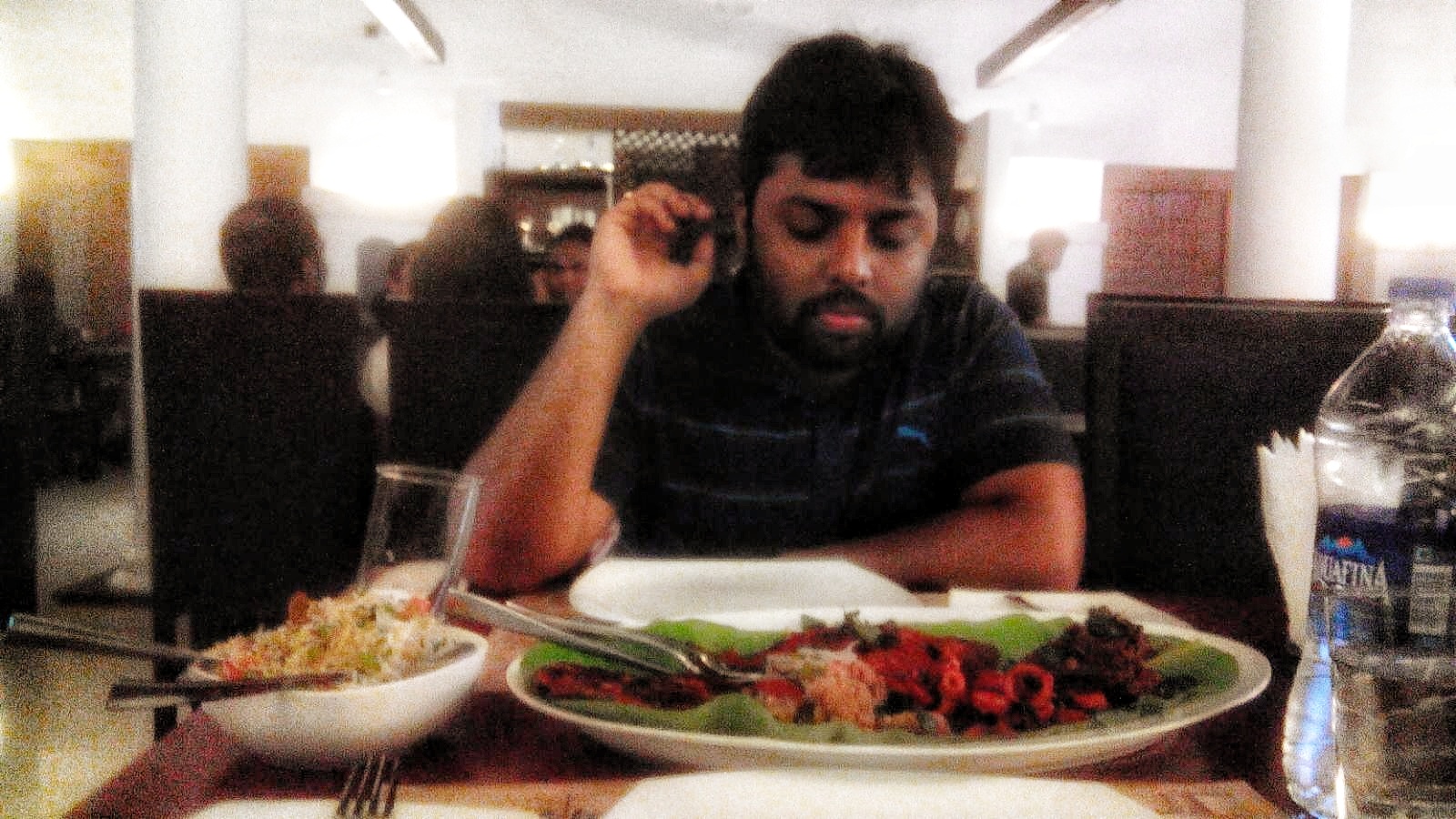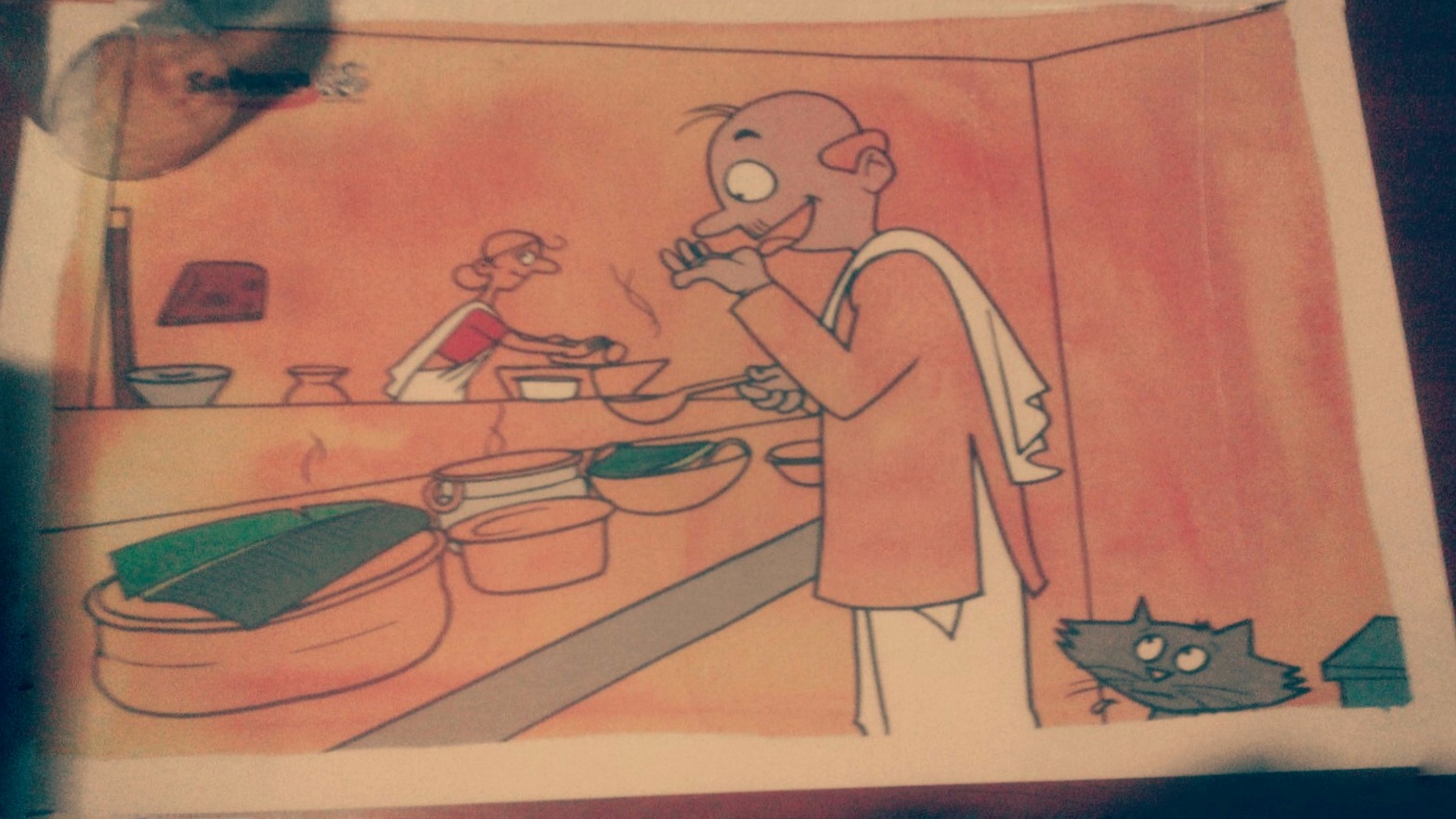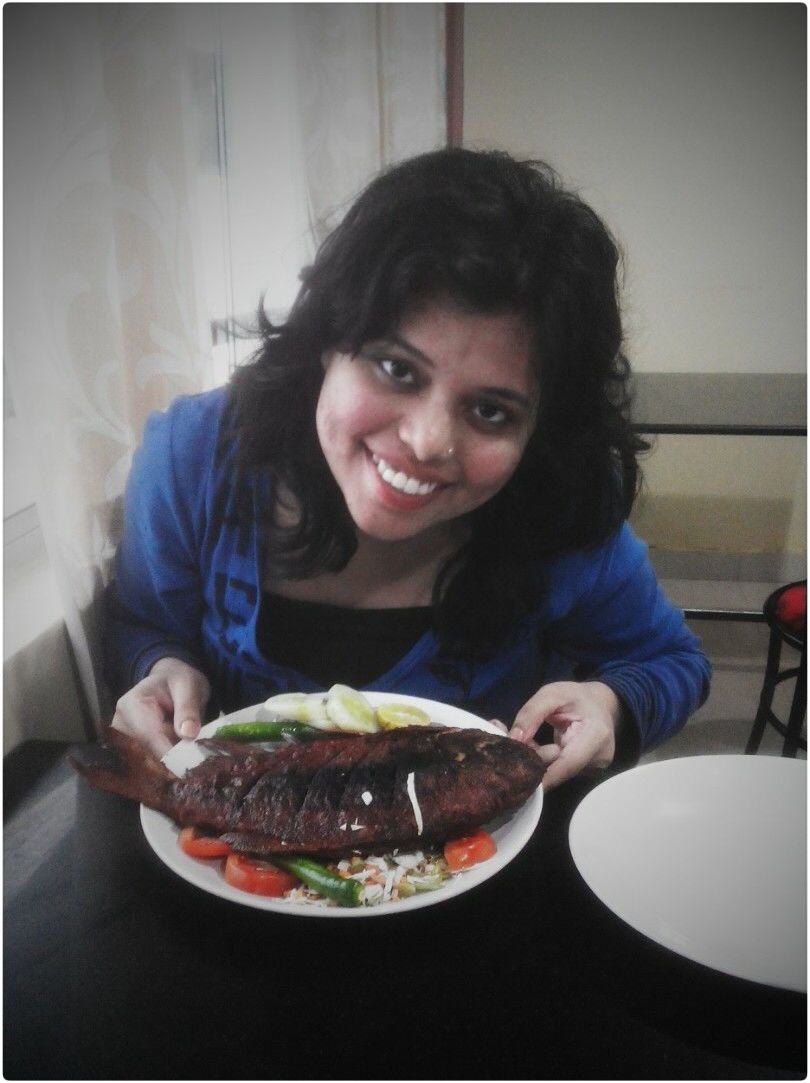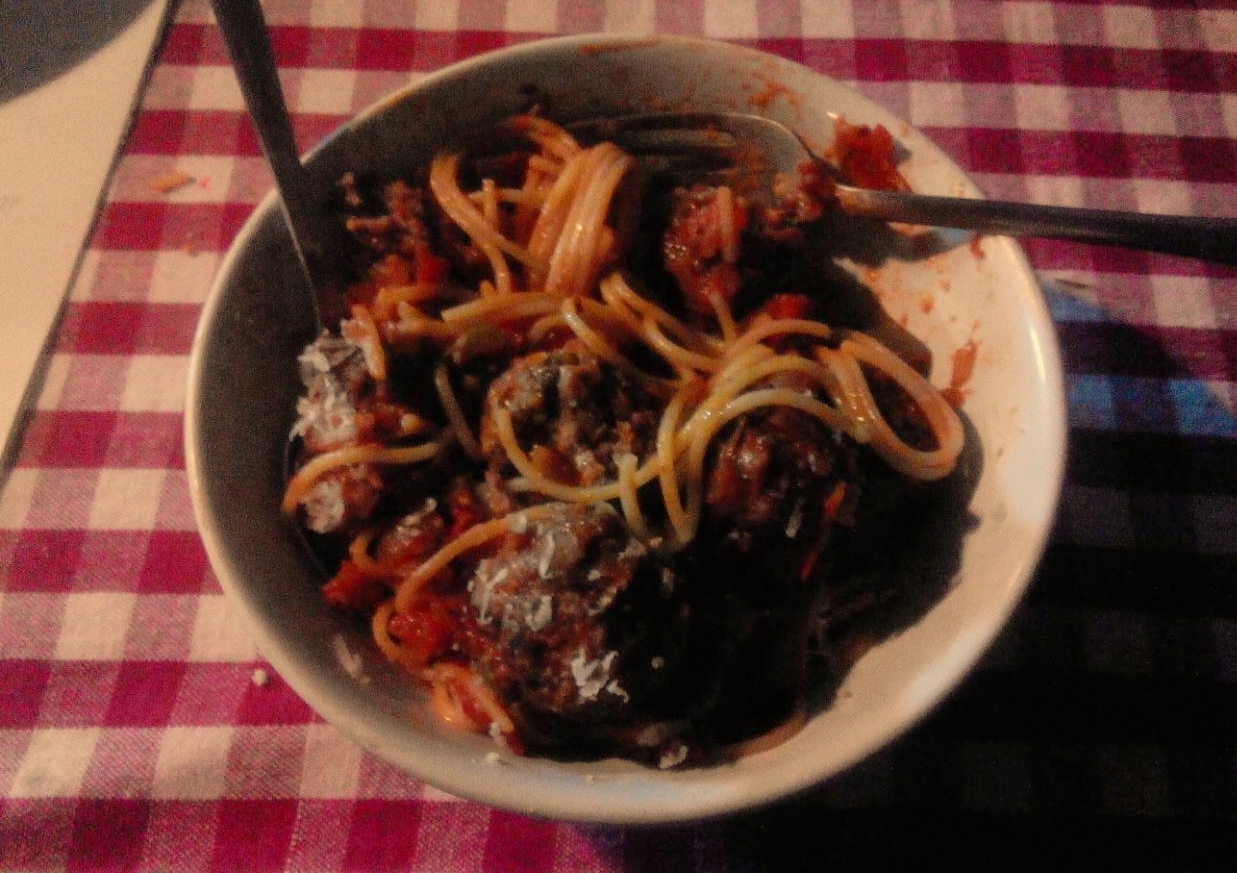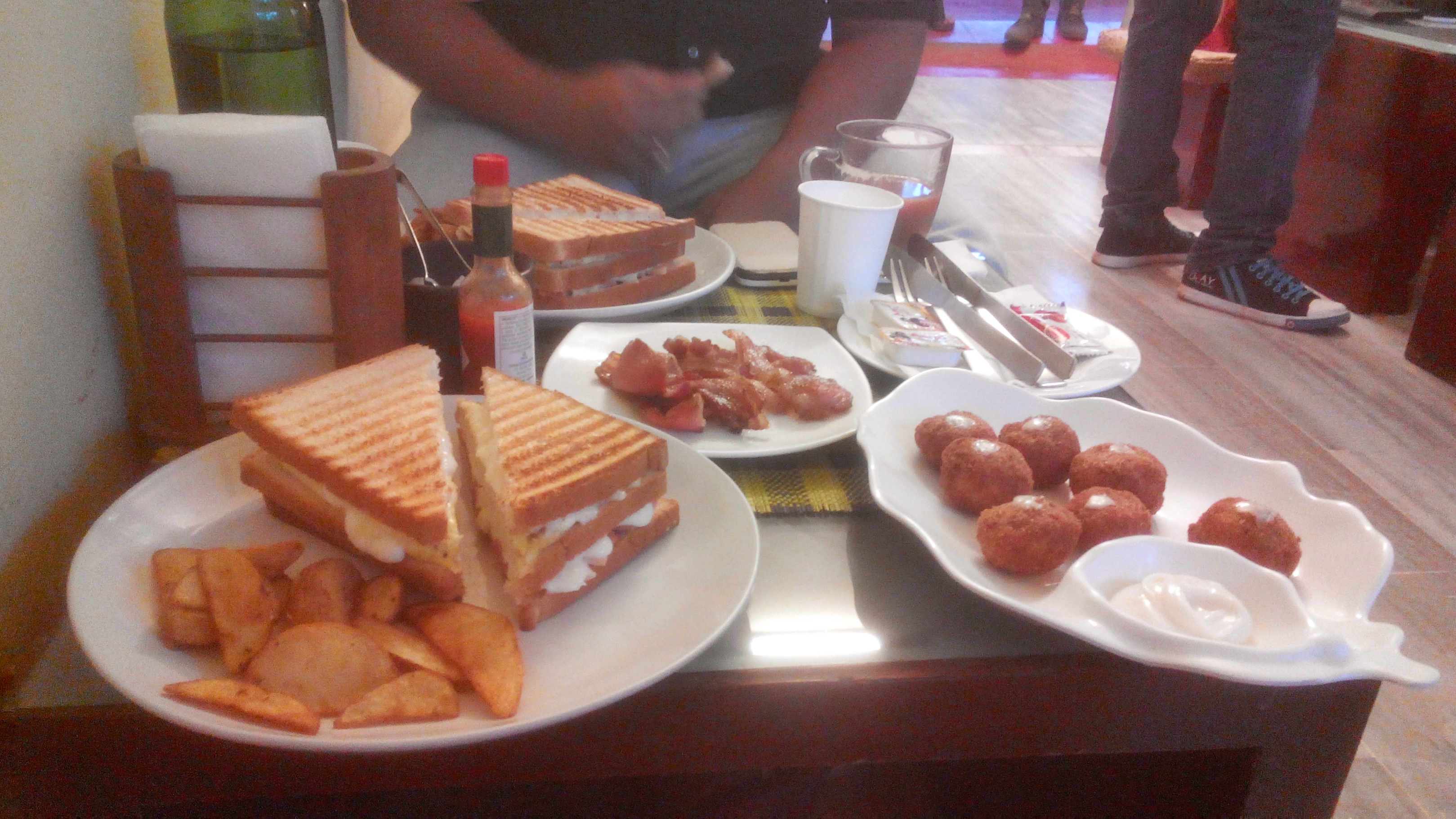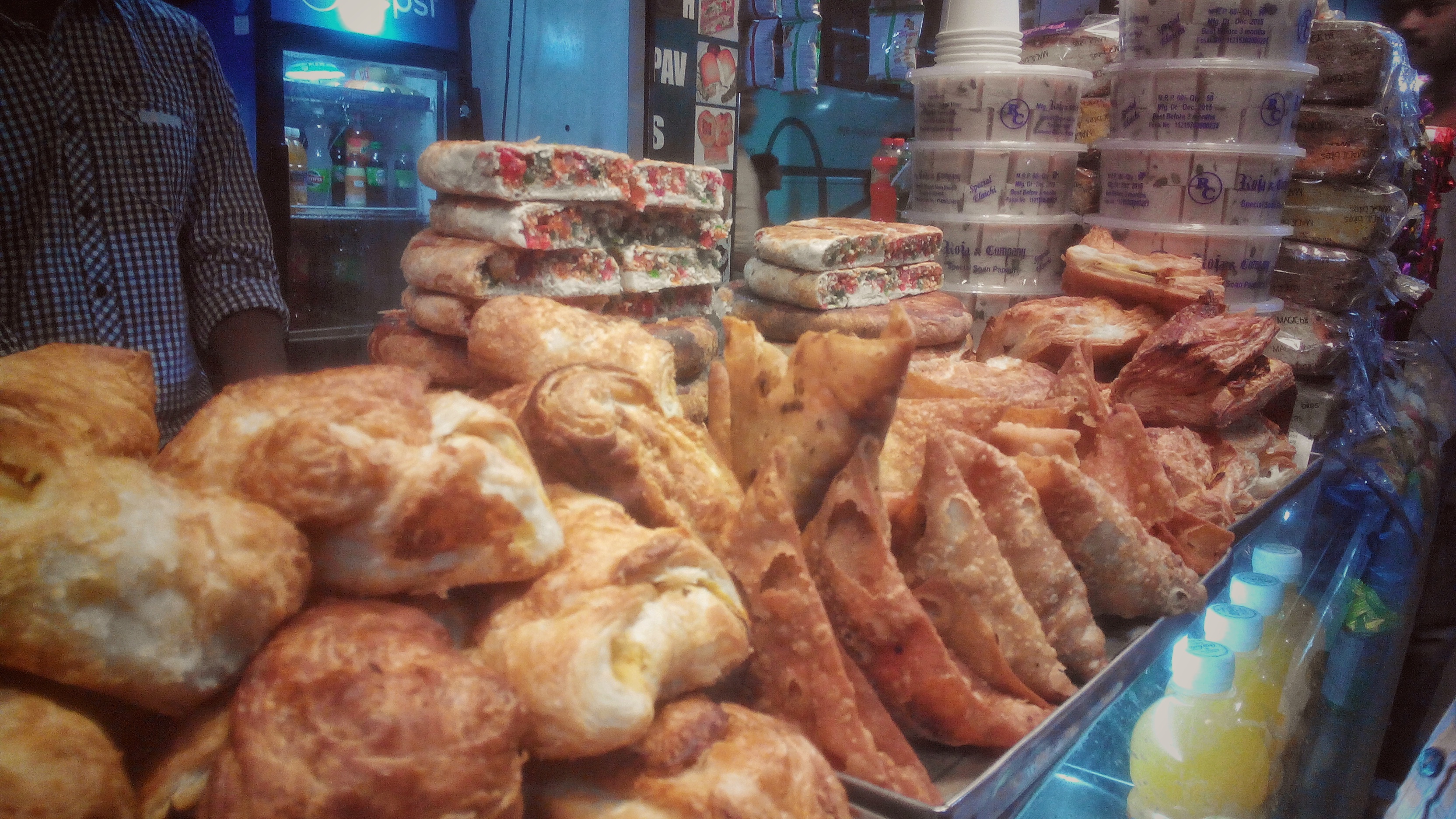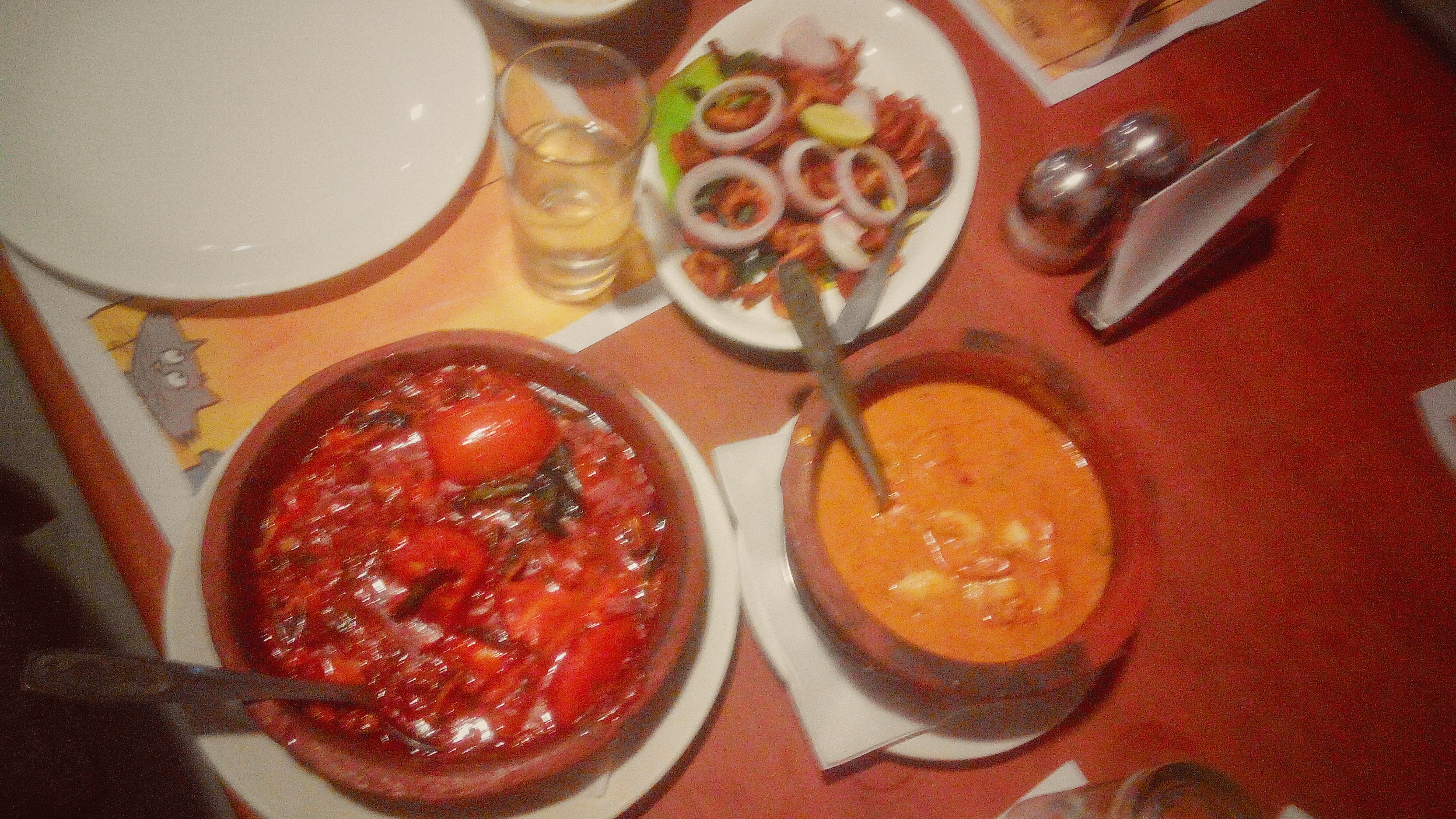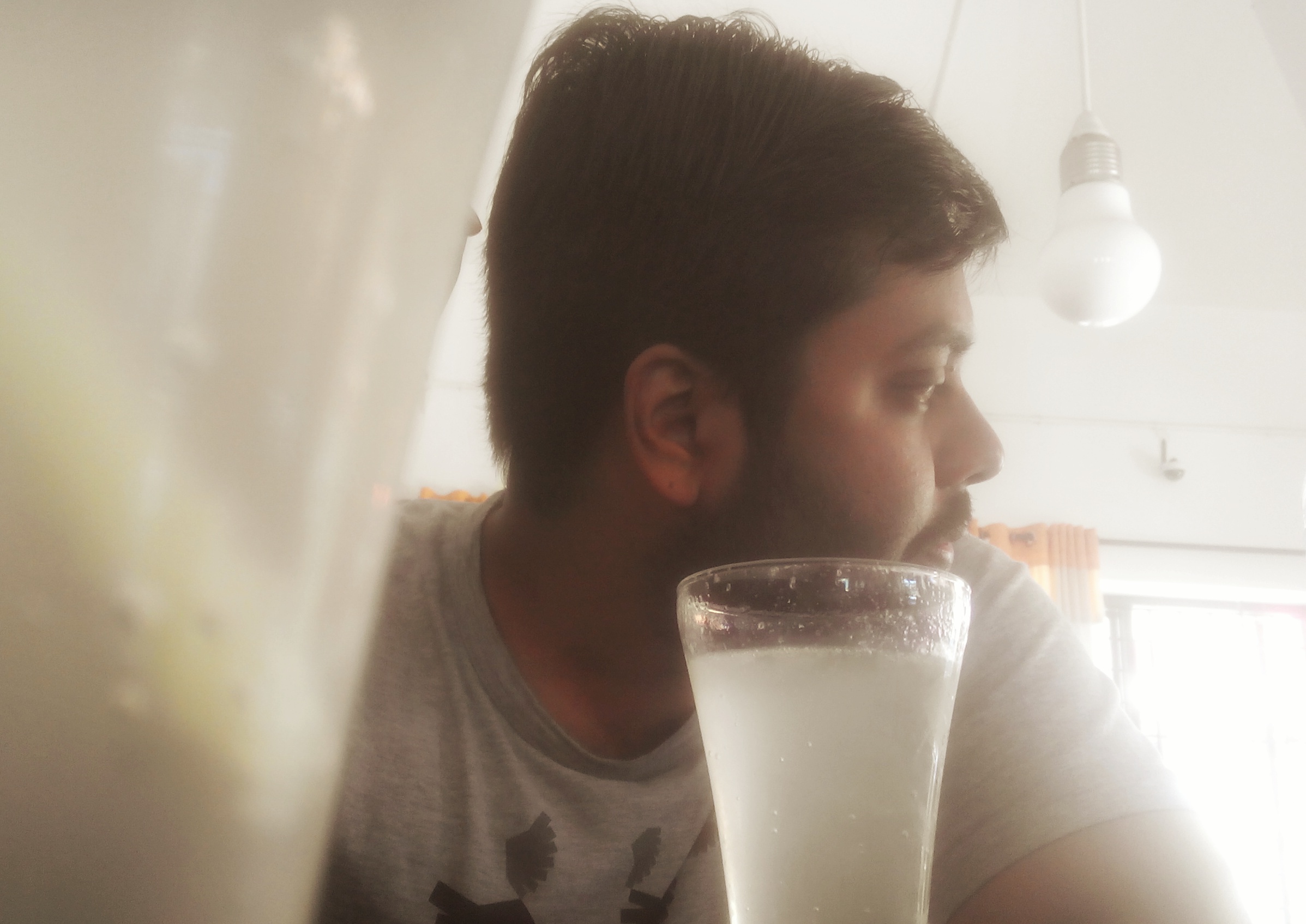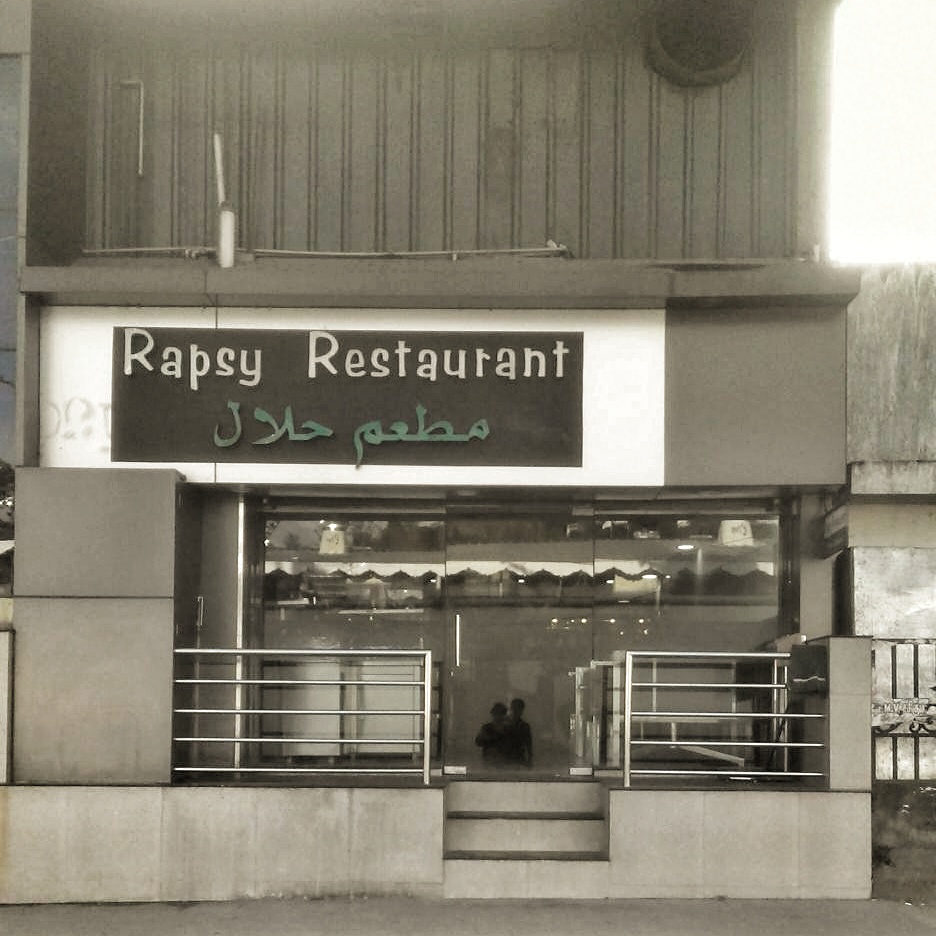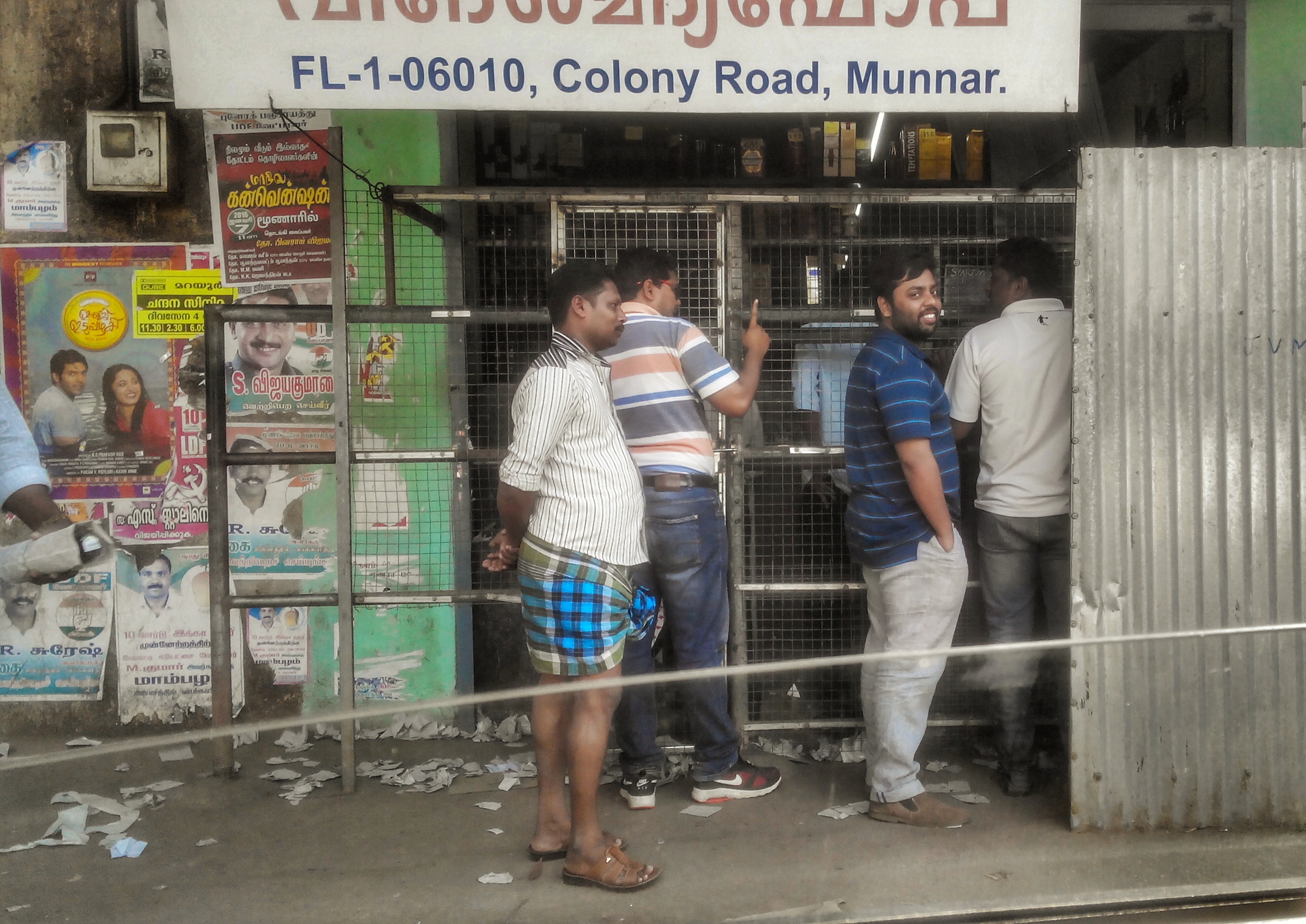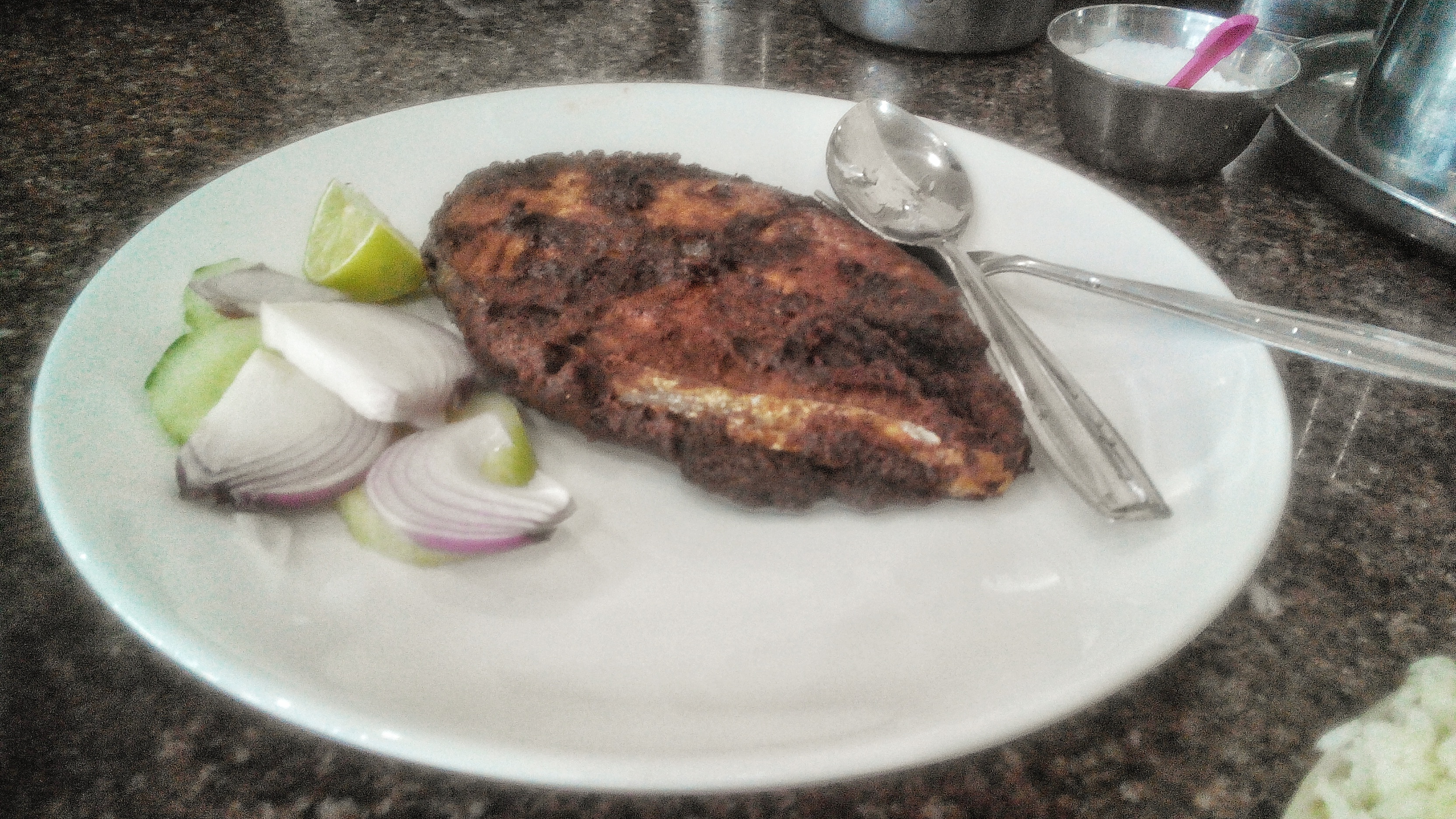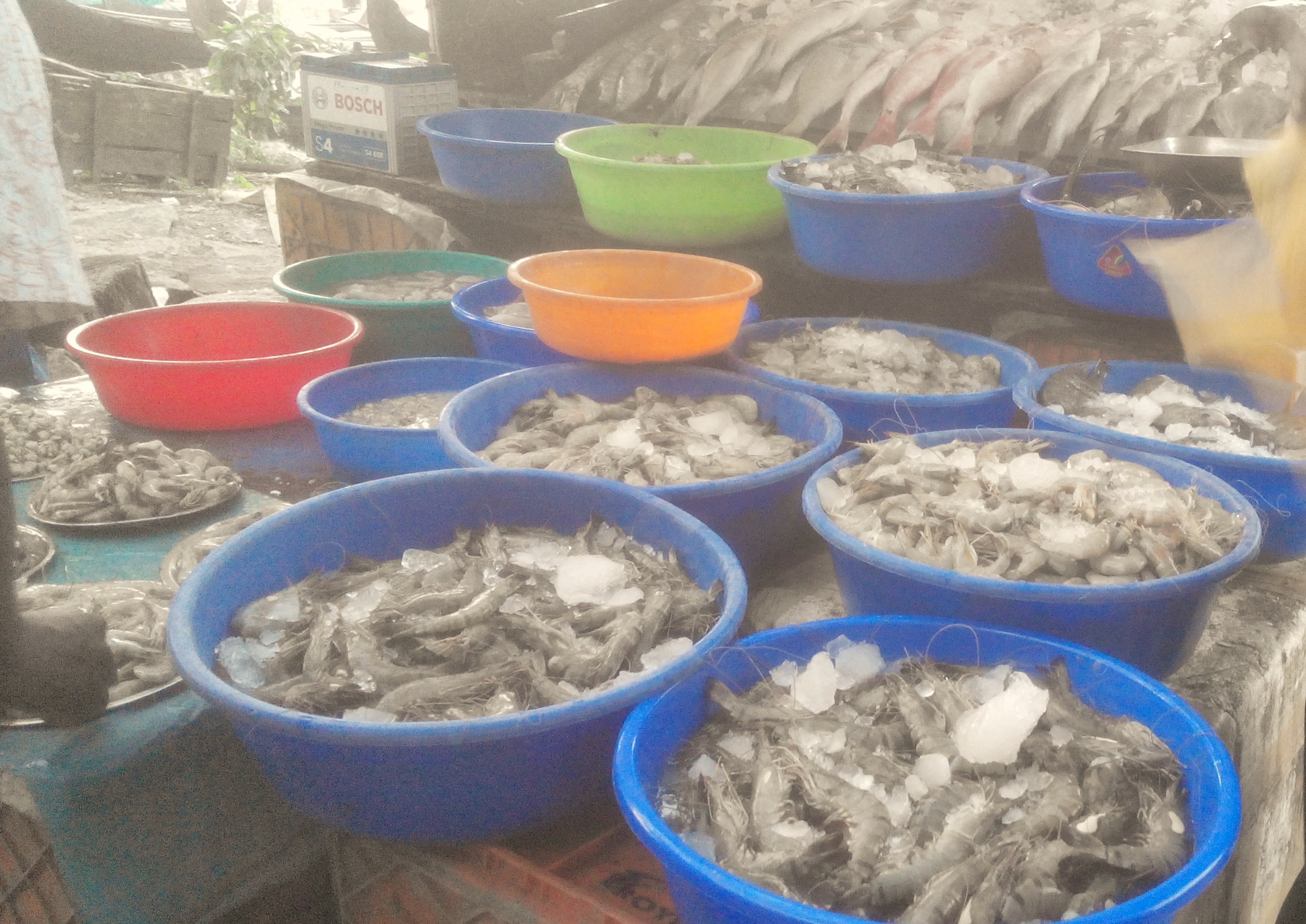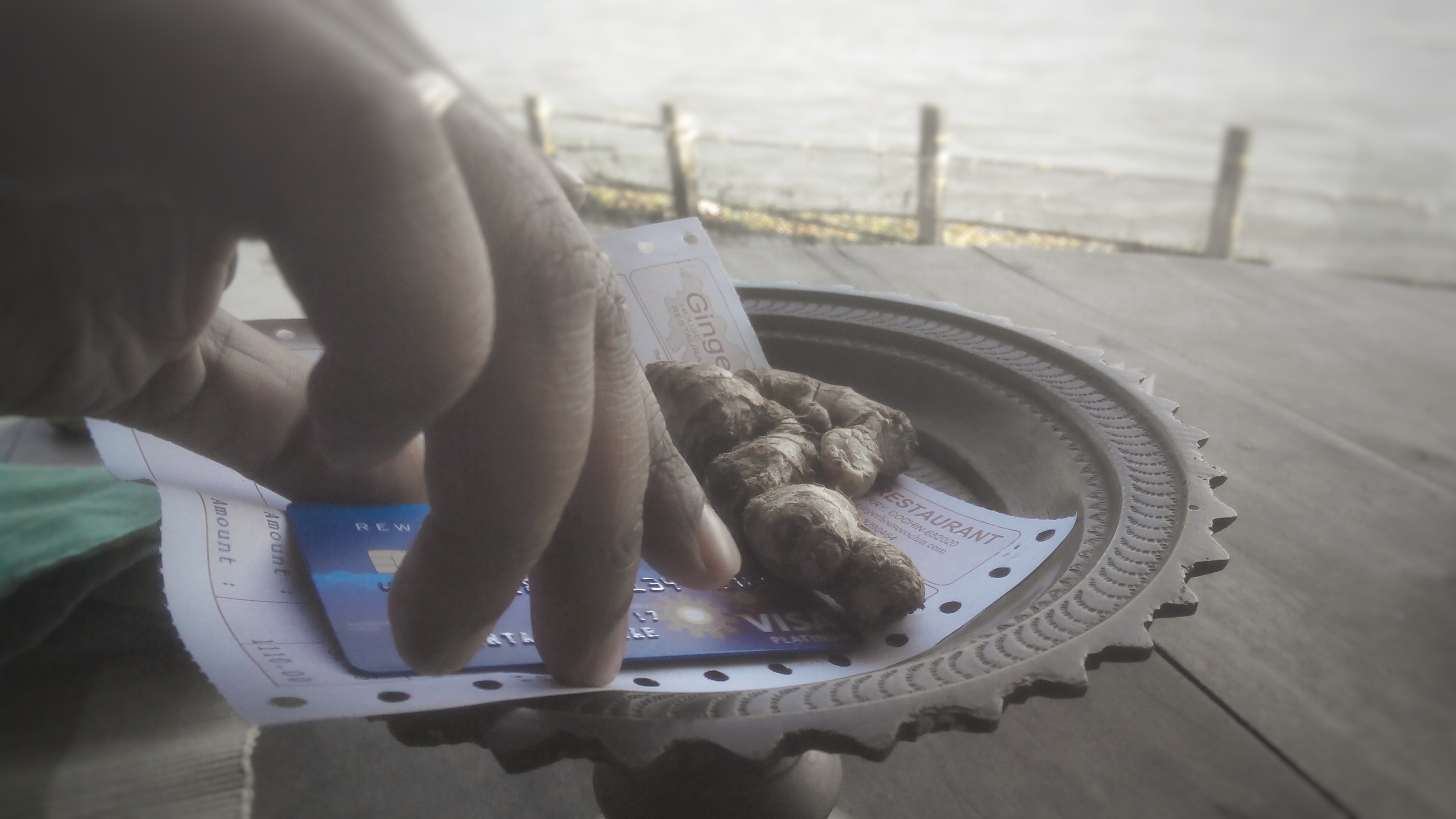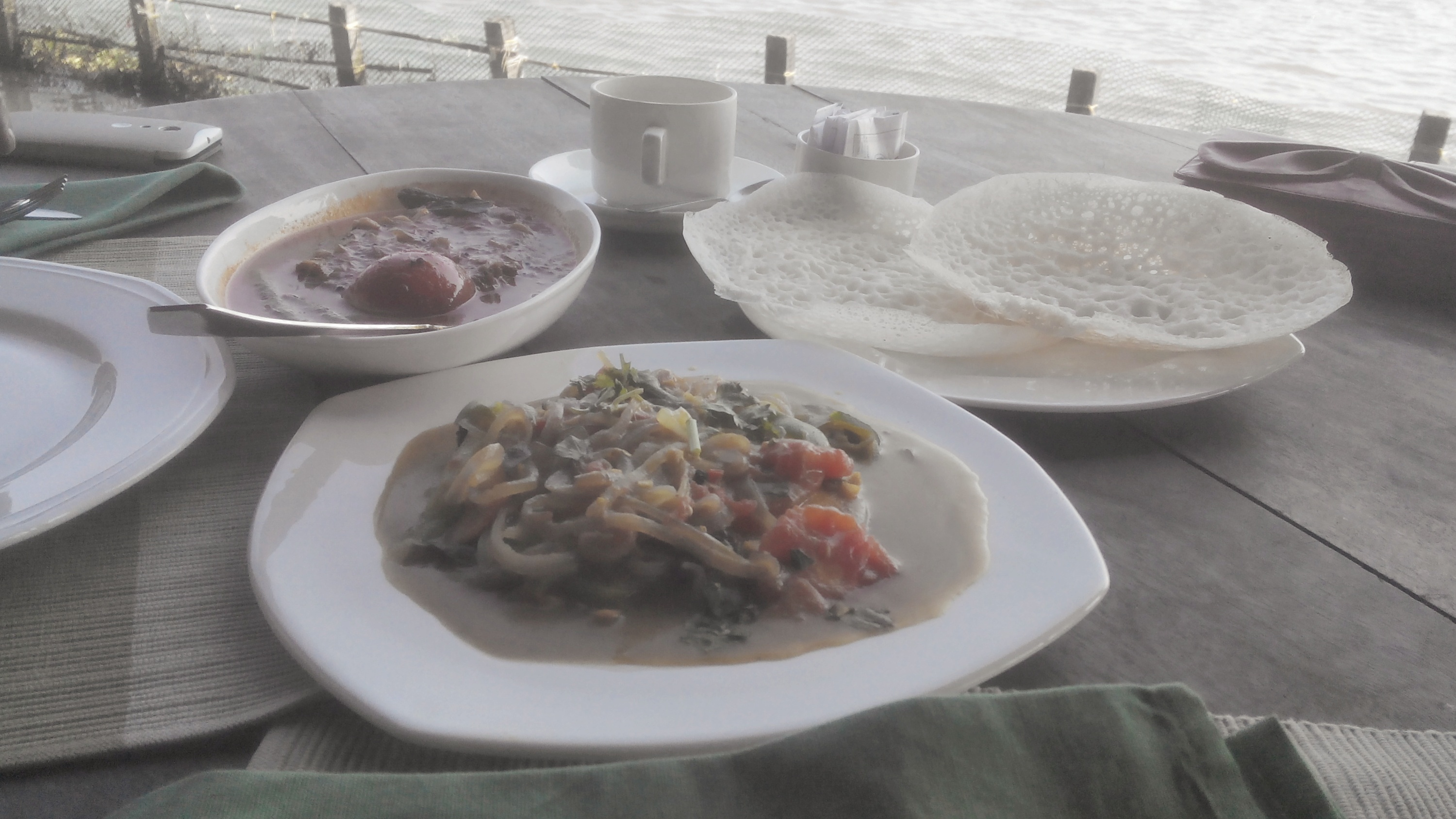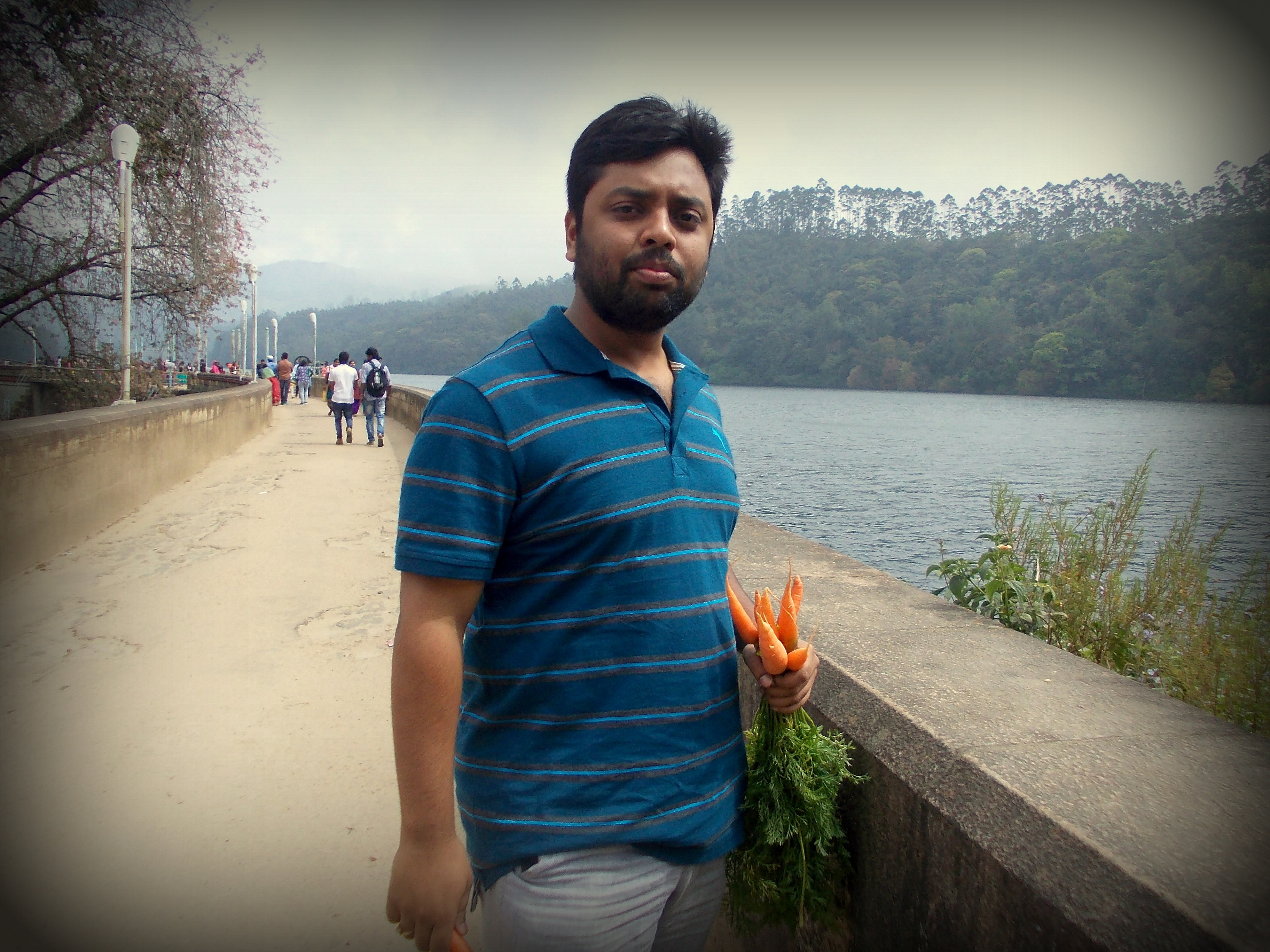 Are you planning a long vacation In Kerala? Confused about the places to visit? Have a sneak-peek to my itinerary here.