Making love with Goan food is easier compared to putting effort into blossoming a full fledged romance with a human love interest, in my opinion. I have made merry by the Konkan coastline in bright sunny wintry days as well as sultry monsoon evenings. Here is a fond ode to the esoteric food scene of the bohemian state.
Political history of Goa traces its roots back almost 500 years. With Portuguese, Arabs, and oriental flavors, a complicated cuisine evolved with time that offers a burst of sensory feel in your mouth. No doubt there is no dearth of offbeat and fun things to do in Goa beyond the beaches!
I found my temporary abode in Casa Cubo by the beach in Baga. Certain place takes a place in your heart in the most unexpected way. So did Casa Cubo. An old catholic couple stayed in the bungalow. Their children have traded comfort of home for better career path and has set sail to explore abroad. The husband however passed away recently. The lady survived and has found home in the solitary solace. The initial few days were a bit skeptical however pretty soon we started to talk, interact. The ice broke when one of us slipped from the staircase and asked for an ointment.
Not only she provided us the medicine, she made sure we are well fed for the night. With her i first got a glimpse of the Goan kitchen. A coconut in the Konkan coast may not surprise me. I took particular interest in the Kokum though. A direct crop of the swaying palm trees, it renders the tangy taste in The Goan Xacutti dishes.
The lady is a Catholic believer. Her kitchen is neat and dainty and an air of fresh fragrant spices limns inside. She prepared a sausage meal with us and told us the stories of youth. "Russians used to live in the shacks, all day and night."When we pointed out at the hotel nearby that flaunted the name written in Russian. "We used to visit Mandovi river for the evening strolls. At times we will seat on the boat." All her heart sings for the deceased husband. She likes the fact there is a construction going on to bridge the banks of the river. "My son can reach home faster now"she says. She fondly remembers her husband who loved fishing, would get the best of Caju Fenny from the jungle distilleries as well.
I told her about my grandmother, who was a school teacher and a refugee from Bangladesh, erstwhile Pakistan. I told her how she would tactfully use the "Boteen"to behead Tengda fish with ample usage of ash. Her astonishment knew no bound!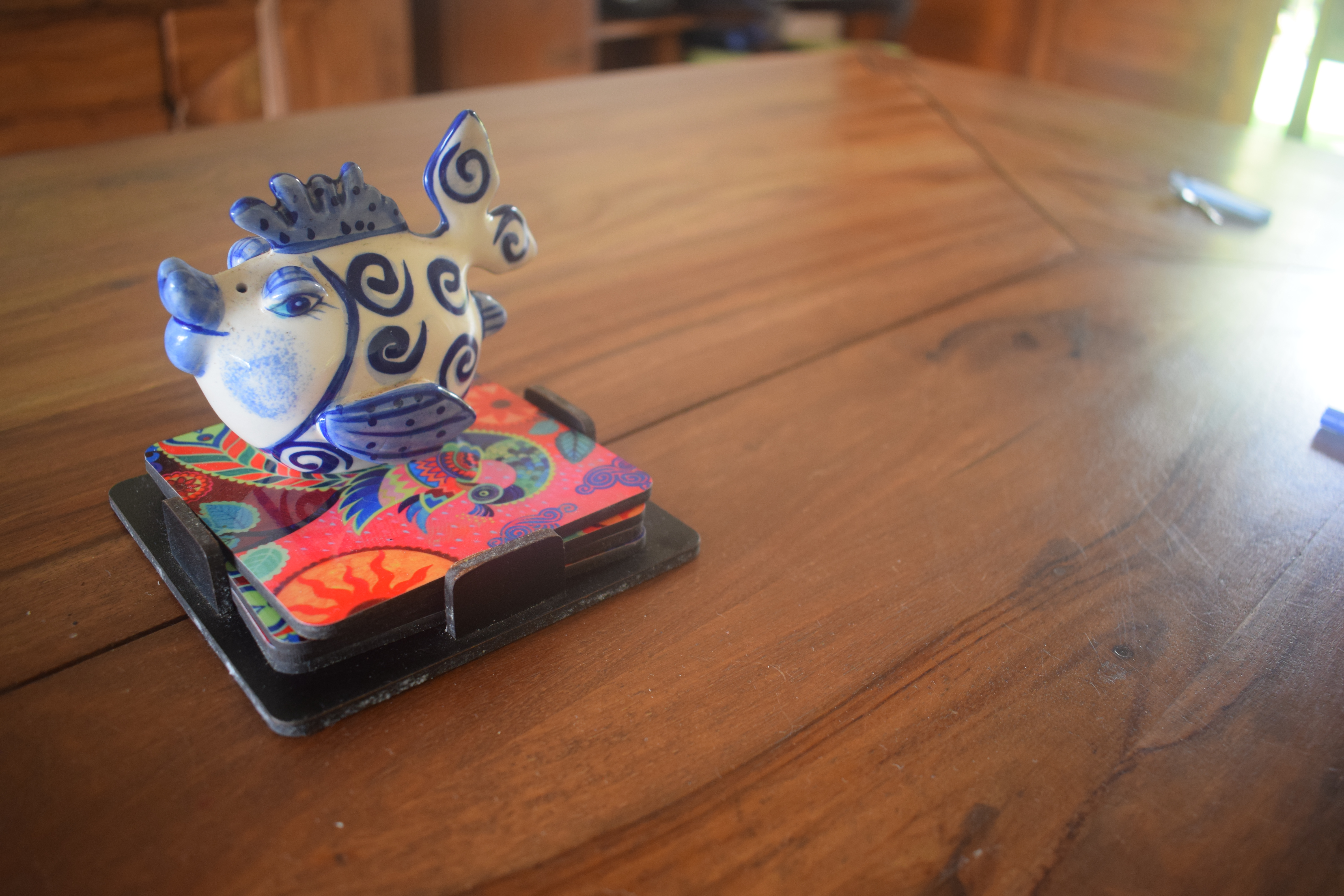 When in Goa, shacks are the way to roll it. Of course it has cheap beer and decently priced prawns. There are Bollywood numbers to lift up the mood of fellow sun bather.
Beware of the fact it will be a challenge to find the shacks during monsoon. Only the Southern end of Baga, near Calangute has few shacks open. What a sight it was to to witness a blazing sizzler pot hovering over the dark, reach a hungry tourists' table in haste!
I love the shacks for they protect my gear while i can indulge in frolics with the waves. They will toast your bun just the way you want, serve a pint of chilled beer and spice up fish fingers in right balance too. While visiting Candolim, do go to the Beer Opener. The owner is a gentle soul and the chef is a Bengali from Midnapur. He cooked till midnight for us while rest of the shacks had shut the door on our face. One who gives food to a hungry soul paves his way to heaven in gold, indeed!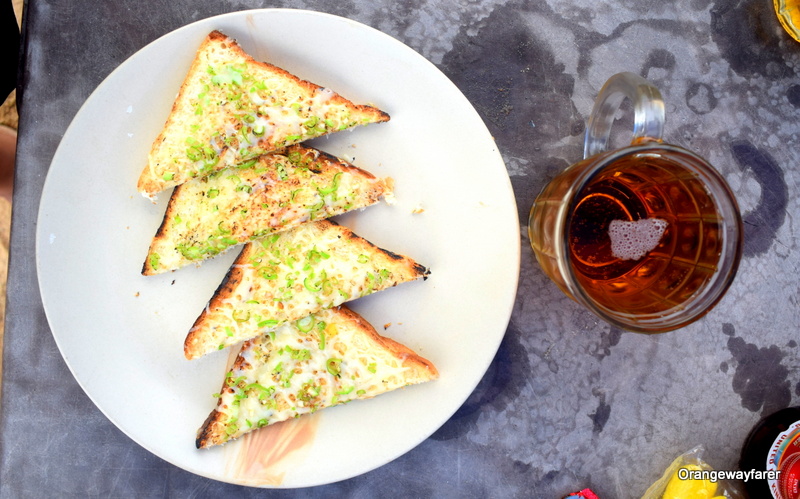 For Dinners, we chose many places tucked away from the main market place. These places are small and cheap and cook fresh produce.
One of them will be German Bakery. There platter of Sardines fried with local spices is a treat in itself. I took a liking for their fried rice as well. Later the service man told us the cook is from Bengal. Yes, of course! may be Tyangra trained, I guessed.
On the main road we took a chance with the hotel Royal Punjab. A rather unappealing name, the small eatery surprised us with apt service and a huge platter of sea food. My most value for money meal in Goa till date.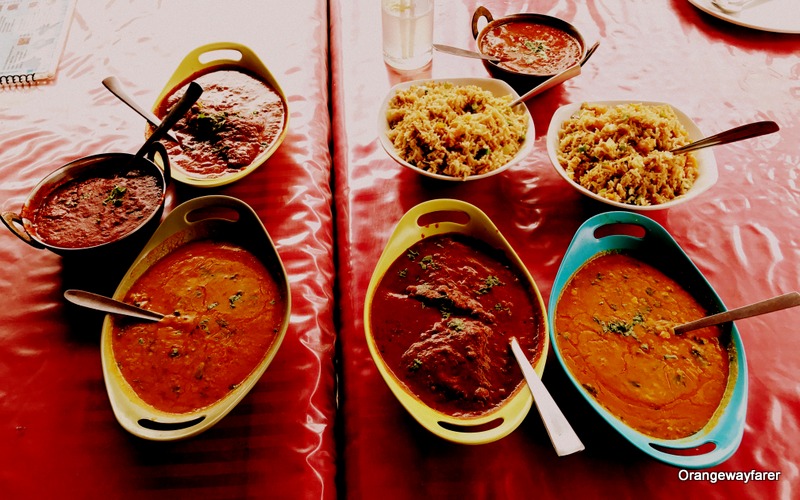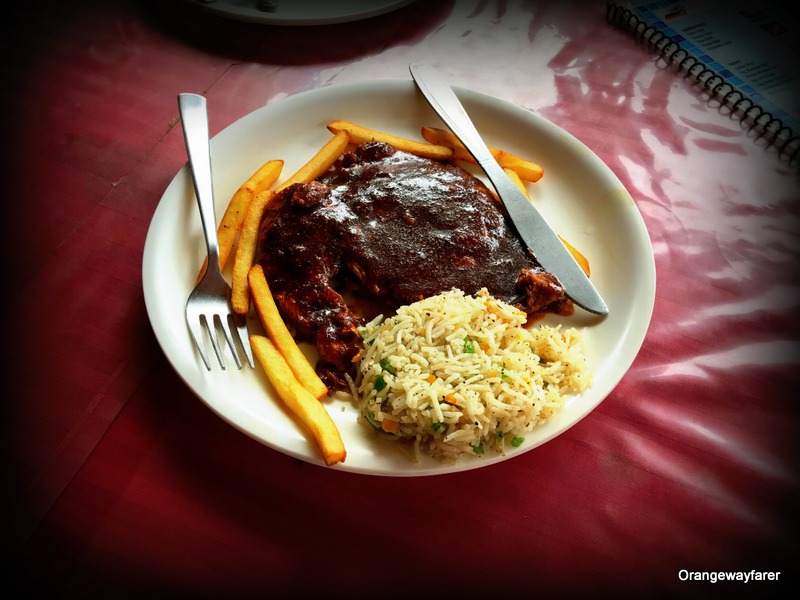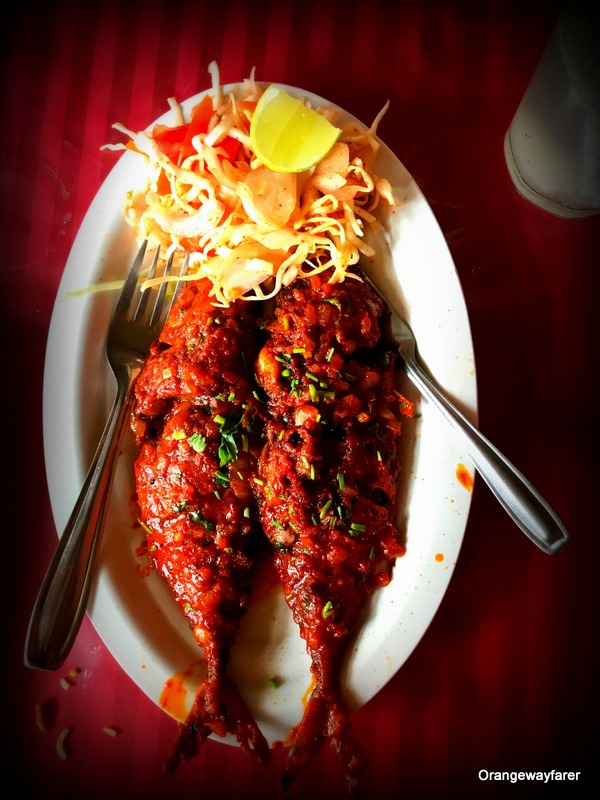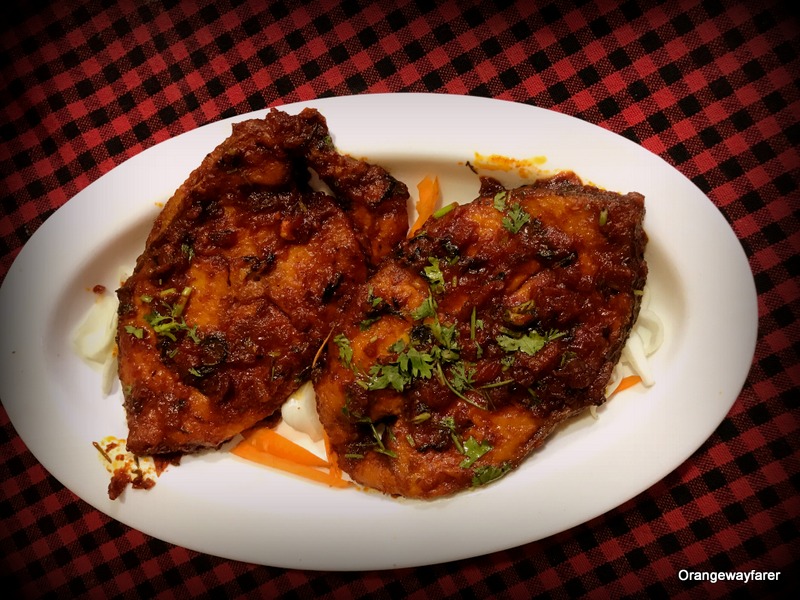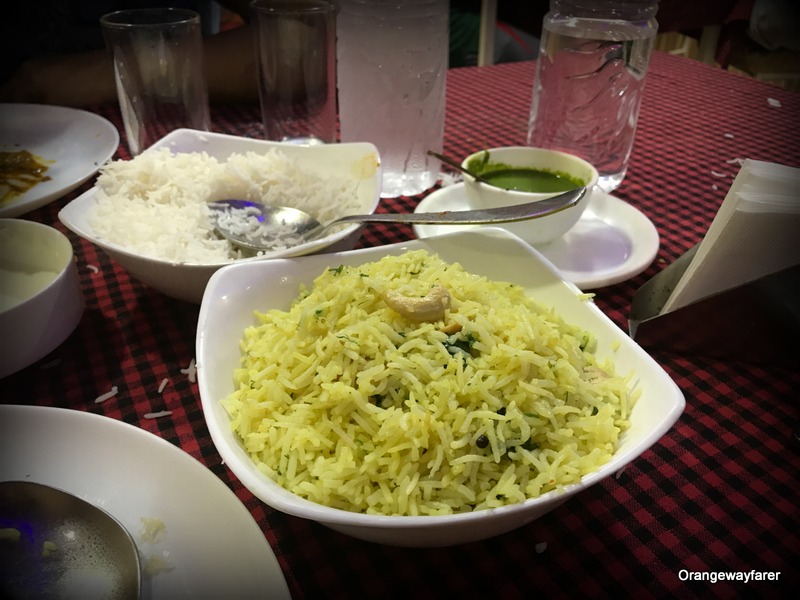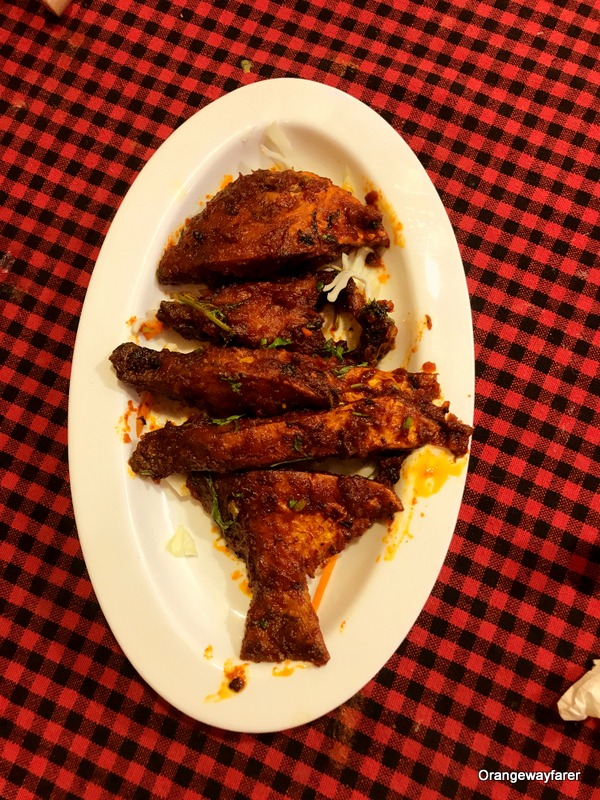 The chocolate room
This place can astound you with an array of chocolate and sundaes and brownies.With that it is home to a couple of kittens!
Here is a YouTube video of the things we ate. Hope you enjoy it!
Hotel Babumoshai
We were traveling with a group of friend. All Bengalis. All Bengalis living away from Kolkata. There is this thing about bengalis, whenever they meet at a gathering they start slandering the community. Ï just cant stand the idea of traveling with tour groups and pining for bhaat -daal – maacher jhol
(rice, lentil soup, fish curry). Destiny smiled at us. Then we reached the beach of Colva, an ethereal beach at south Goa. We walked towards "Babumoshai" like a magnet attracts iron. Destiny, I am sure, laughed at us.
However I strongly recommend this eatery for those who seek a taste different than usual. their Thalis are good. better is the Crab. If you do not mind the spice, do opt for Pabda fish cooked with Mustard curry.
The Fancy Dinners
Of course, the Goan nights are bright in neon color, accompanied with great beer and dance parties. The restaurants by the Baga main road play with traditional Konkan cuisine infused predominantly with coconut flavour and imported continental acquired taste with elan. While visiting couple of them, I tried to weigh the pros and cons and here goes my evaluation.
Ratnasagar Hotel
Situated by the Baga beach,
Pro: Karaoke nights, can supply ice upon paying little extra cash, fries fishes in rawa really well. Serves Hukkah too.
Cons: Extremely crowded.
Must eat: umm… may be the king fish fry or golden fried squids!
Cost: INR 4000 for 6 people, only starters
Suza Lobo
Situated by the Baga beach,
Pro: the decor, the servicemen
Cons: The shark ambotik did not live upto the hype
Must eat: Baked crabs, it is heaven on your plate indeed
Cost: pricey, INR 7000 for 4 people, 3 course meal with alcohol
The Capricorn

Situated on the Baga main road
Pro: The servicemen, best food I ate in the trip
Cons: Extremely crowded, like any other good restaurant
Must eat: The butter garlic prawns and prawn cocktails
Cost: pricey, INR 5000 for 6 people, 3 course meal with alcohol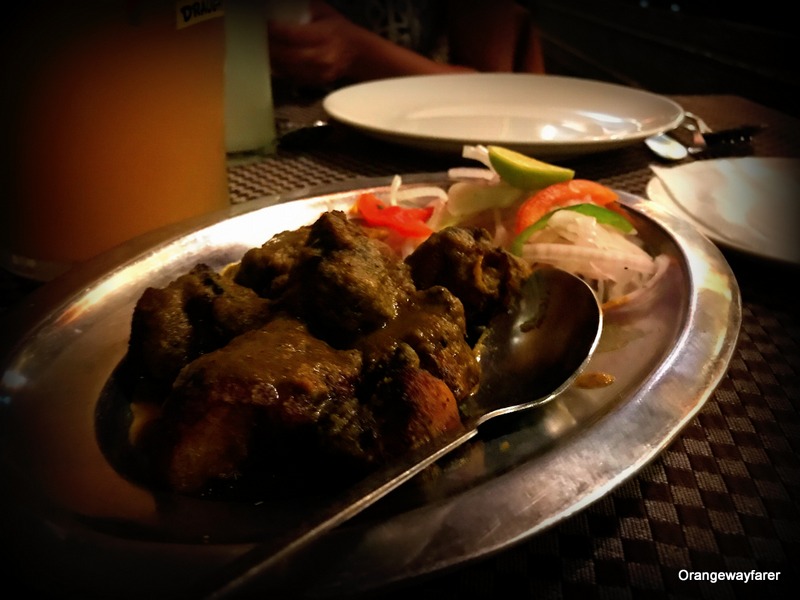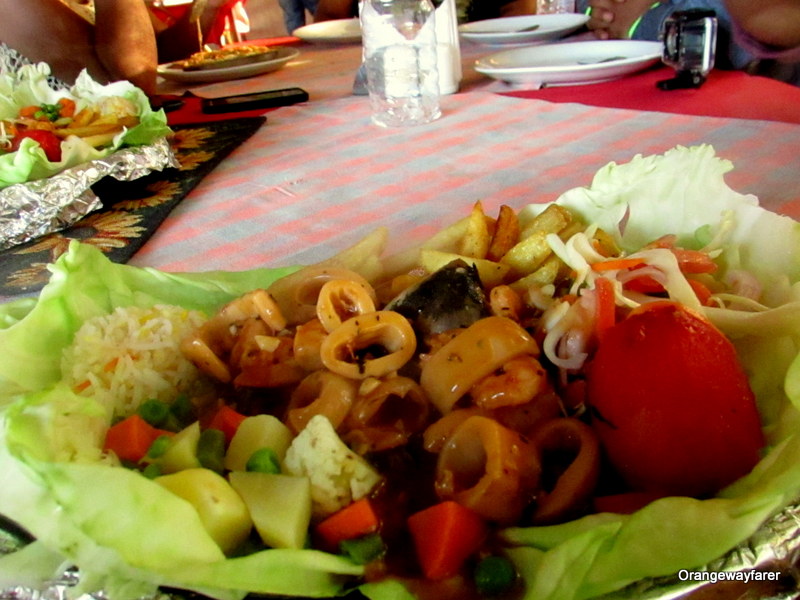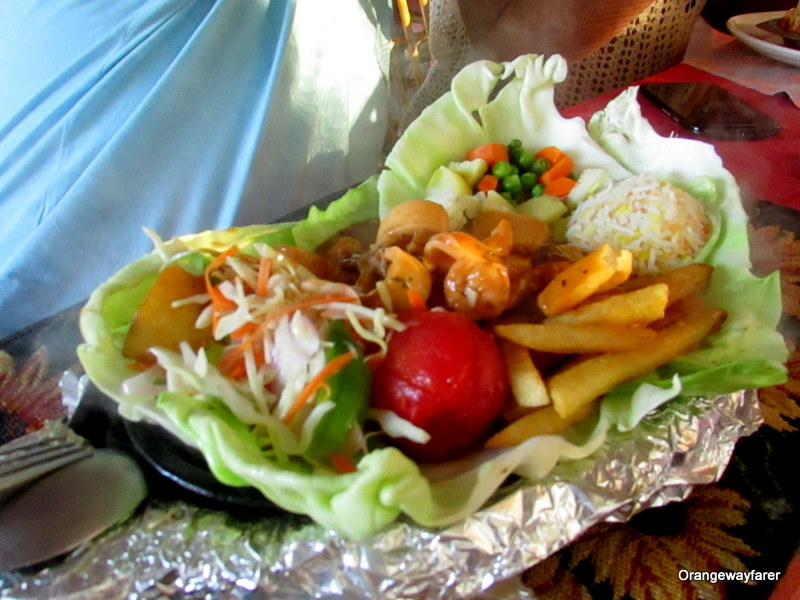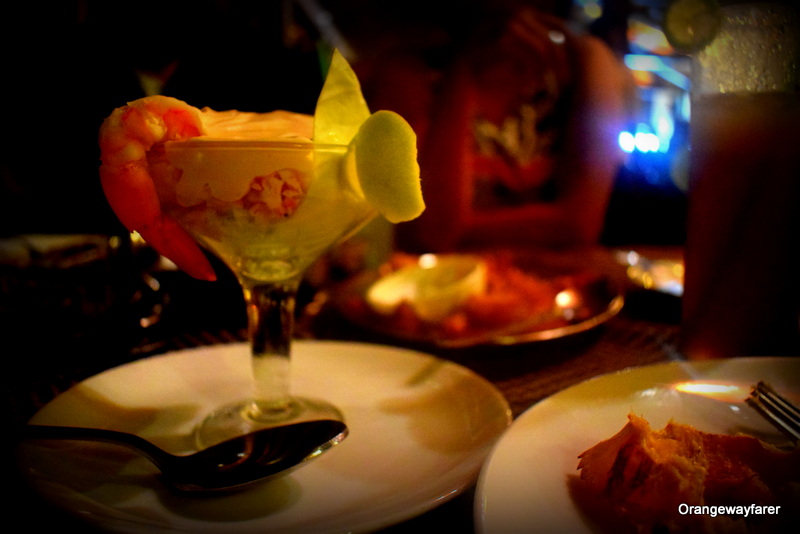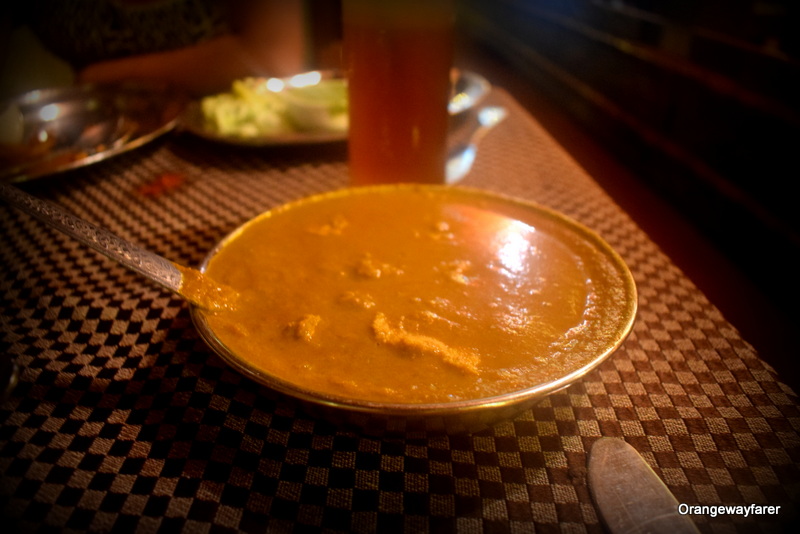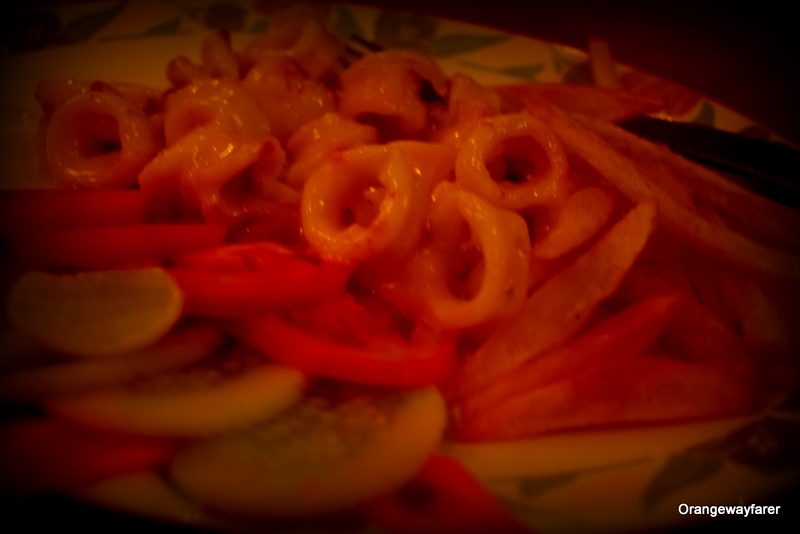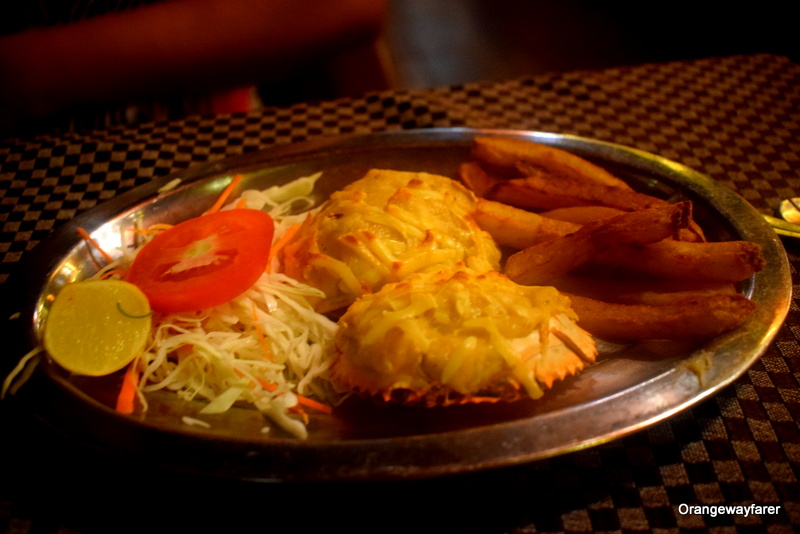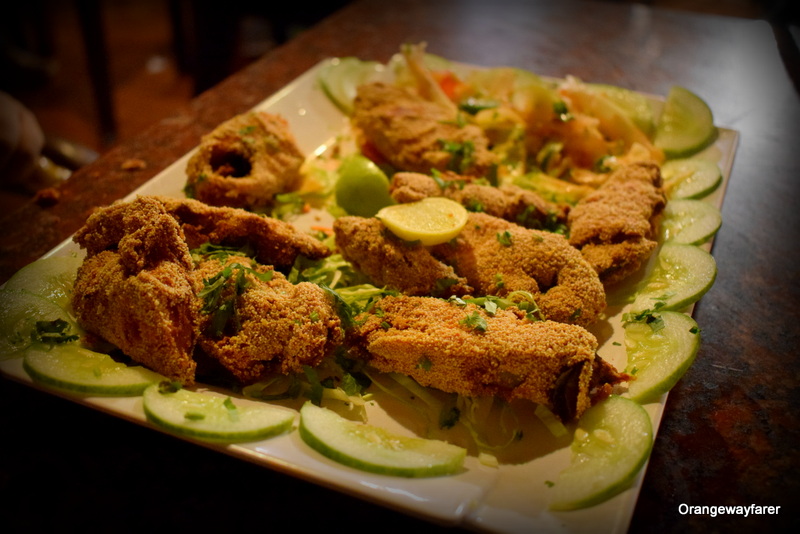 Much have been talked about Bibinka the sweet of Goa. However my taste-buds refute to love it.
At the end, while returning to Bangalore, we stopped by the rail station Londa. North Karnataka, close to Konkan. a short walk inside the village will let you take a peek a boo into the tranquil village life. In an hour's time, we could only venture to buy a handful of Red hot chilies. So long Portuguese legacy!
And you? What do you bring back as a souvenir as such from the places you visit?
Want to get real time updates of my travels?
Get updates and read additional stories on the Orange Wayfarer Facebook page.
Follow Orange Wayfarer on Instagram.
Follow Orange Wayfarer on Twitter.
You may also subscribe to my weekly newsletter!