About this blog: A curated list of some of my favorite travel content creator whom I consider to be among India's best travel bloggers, especially in the travel niche. Help me discover more, tell me who is your favorite!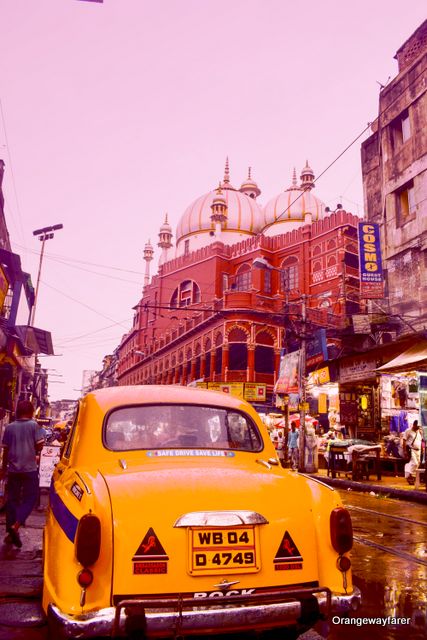 Three years back, when I hesitantly stepped into the field of travel blogging, I recall Googling frequently with search query related to India's best travel bloggers. I knew about Shivya, Anuradha, Lakshmi Sharath, Siddhartha Joshi and their writing by heart. With time, I had the chance to explore more, gained more experience as a travel writer and content creator, learnt on the job (in my case, that is travel), and discovered a plethora of Indian voices that enchanted me with unique writing and documentation of travel experiences!
Difference is of the essence of humanity. Difference is an accident of birth and it should therefore never be the source of hatred or conflict. The answer to difference is to respect it. Therein lies a most fundamental principle of peace: respect for diversity

John Hume
The massive world experience that travel is, it bestows on us a chance to indulge in everything and more at one go! Do you want to jump off that cliff or sit by the cliff and paint a sunset? Either of them is a great travel experience and can be practiced without taking away from anything from another! With consecutive travels as a lifestyle, I have realized I want to discover the world through her unending cultural built up, through gastronomic quirk and cacophony of a dish market; by the colonizer's door art and natural fiber painted manuscripts, safeguarding sand-wheel of time from countless invasion. The mass migration that started at the advent of humanoids.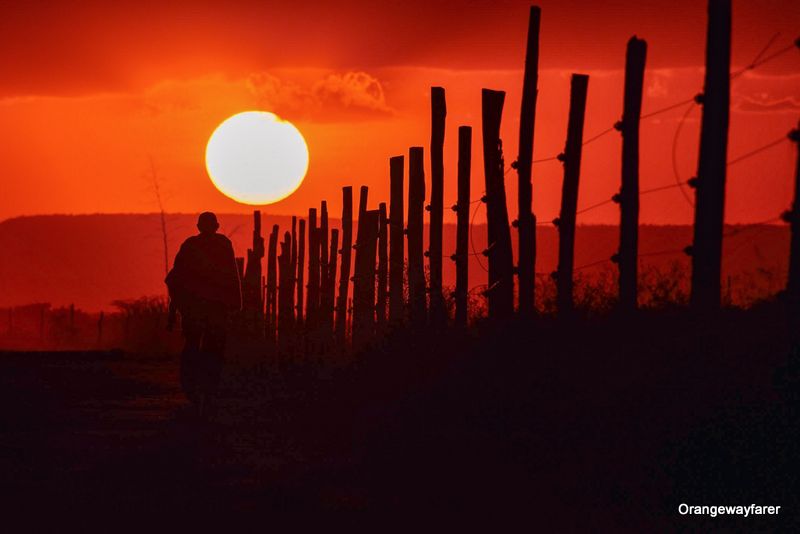 This blogpost is an ode to that honest effort of highlighting bloggers who bring stories from far off corners of India (as well as the world), to tap into this great country's soul and emphasize the thin thread that ties a billion and some more people to one. I also seriously love Alex of Lost with Purpose. I have a few other names in my mind when it comes to cultural travel across the world but this blog post is particularly dedicated to Indian travel bloggers in the Cultural niche.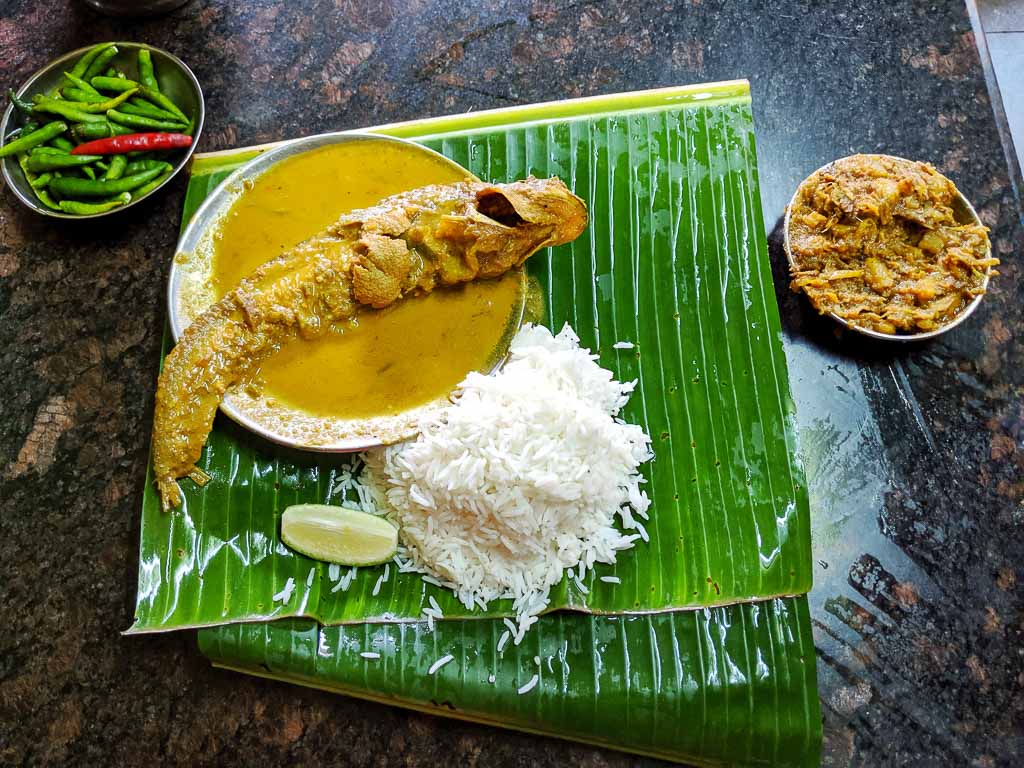 Hi, this is me. Full disclosure. I consider myself a cultural content creator in the travel sphere.
From highlighting the terracotta horses of Bankura to making sense of the wave inscriptions adoring Zanzibari doors, and highlighting the century old cabin restaurants of old Kolkata where national movement brought surge of free thinking under British Raj, I try to find human stories in each of my travels. For me, walking at the Danakil desert in Ethiopia is an ethereal experience, because Afar region has so far produced the maximum number of hominid remains to trace back history of human evolution. I get intrigued by the Newari culture of Bhaktapur, Nepal, once a thriving stop along the silk route. I write relentlessly against labelling of a destination. Egypt is not unsafe. Myanmar needs outside tourists. A solo woman can travel in Uttar Pradesh for a prolonged period of time and it is safe (well, largely).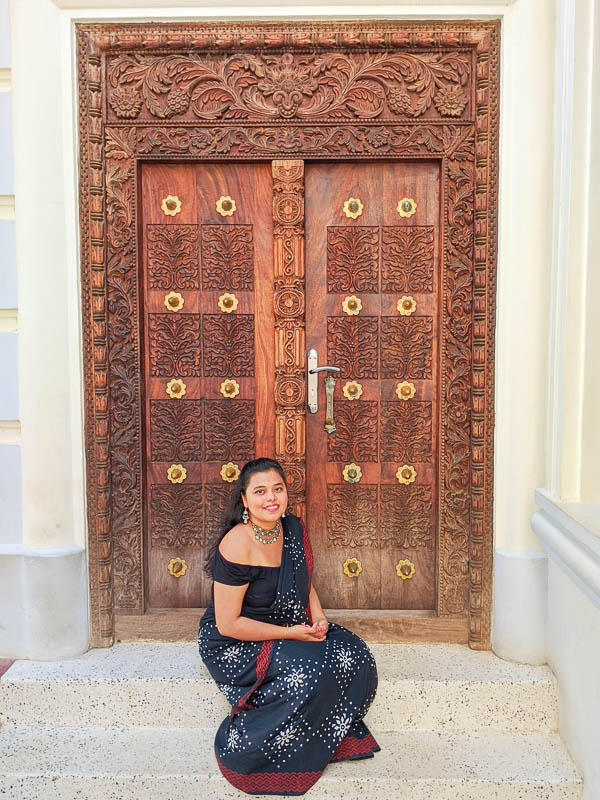 And I write about a country my forefathers had leave behind during the fateful days of Indian partition. The food heritage they could bring along, the sole surviving reminder of a distinct country and culture. In my cookbook section. My food memories are not just recipes, they are an ode to a couple of elderly men and women in their 90s who could never make it back to their home.
I think it is Kolkata that imbibed an intense sense of cultural awareness in my mind. The decaying heritage buildings of the north of the city and extra ordinary culinary heritage, resultant to many cultural crossroads, are some of the primary factors that build the city as is, coupled with a prolonged period of Communism inspired political ideology. Once I left home, I realized I am to never find a place like that again, and the beauty of each destination is revealed only when I have somewhat scratched the cultural context of it.
"To merely observe your culture without contributing to it seems very close to existing as a ghost."

Chuck Palahniuk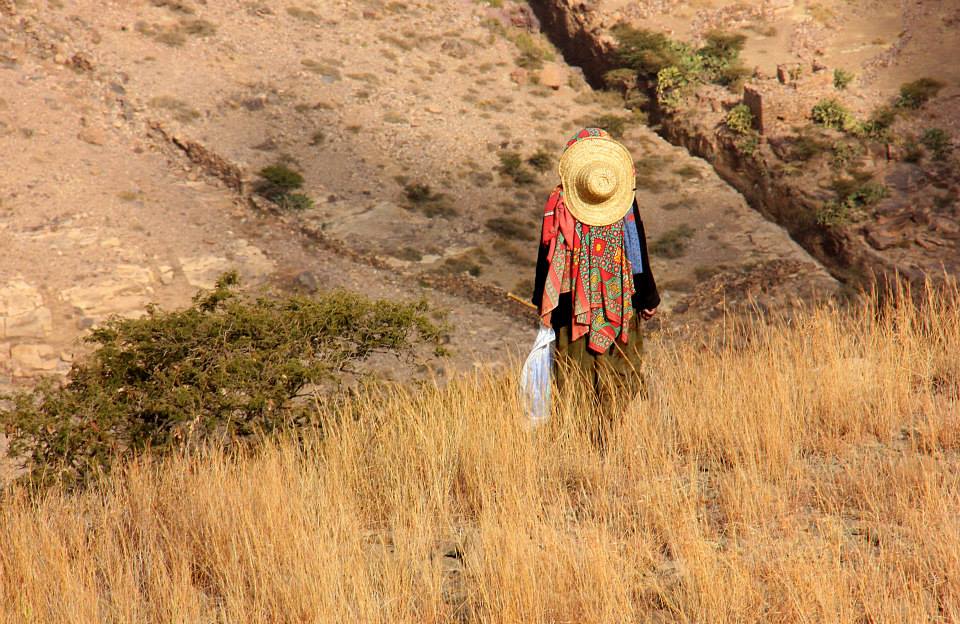 I have been traveling since I was three months old! my entire family are professionally in the travel industry. Culture not only speaks about the art of the place, but of its history, human emotions and other socio anthropological factors. She finds it interesting to find out how culturally all humans share the same emotions, certain heritage, and needs.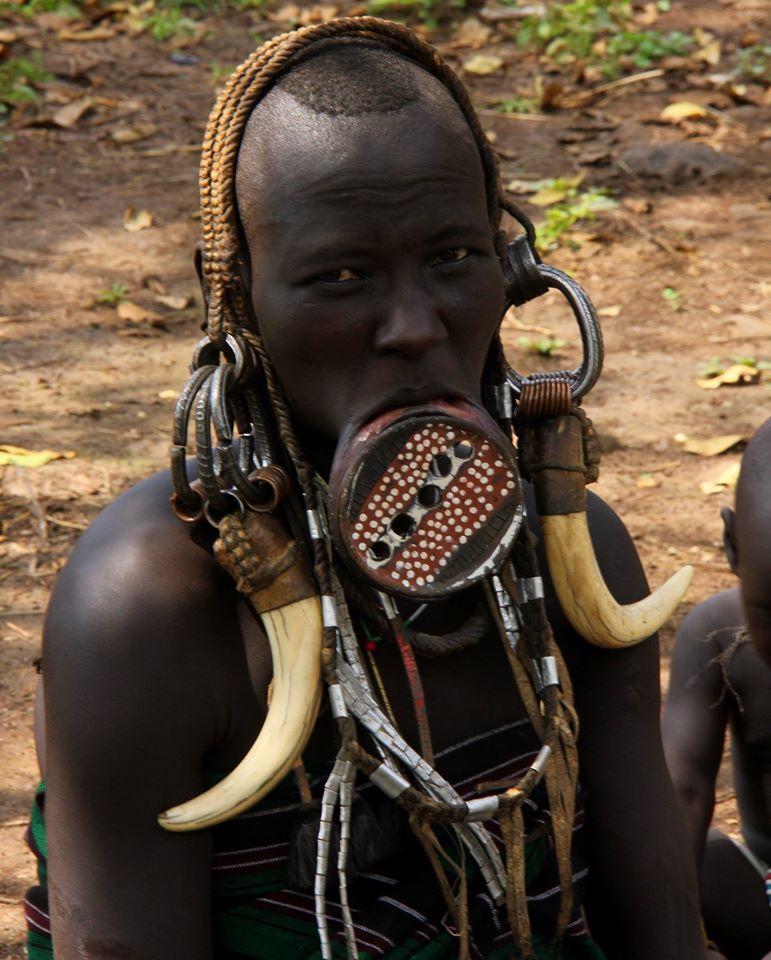 Svetlana emphasizes on key responsible travel practices, like supporting local businesses , sustainable responsible tourism, restricted visa/tourist footprint, and buying from origin.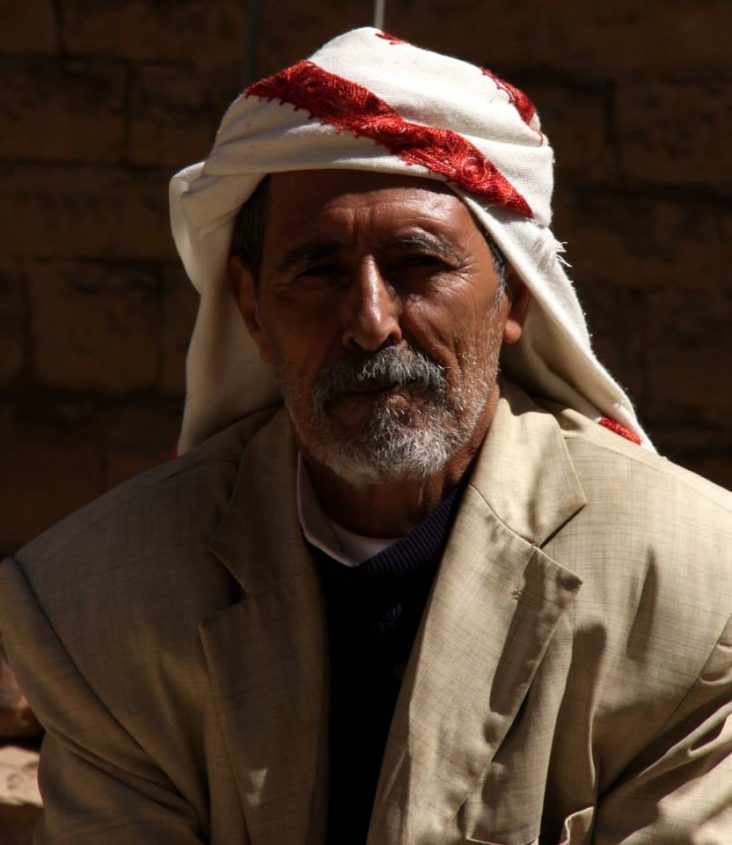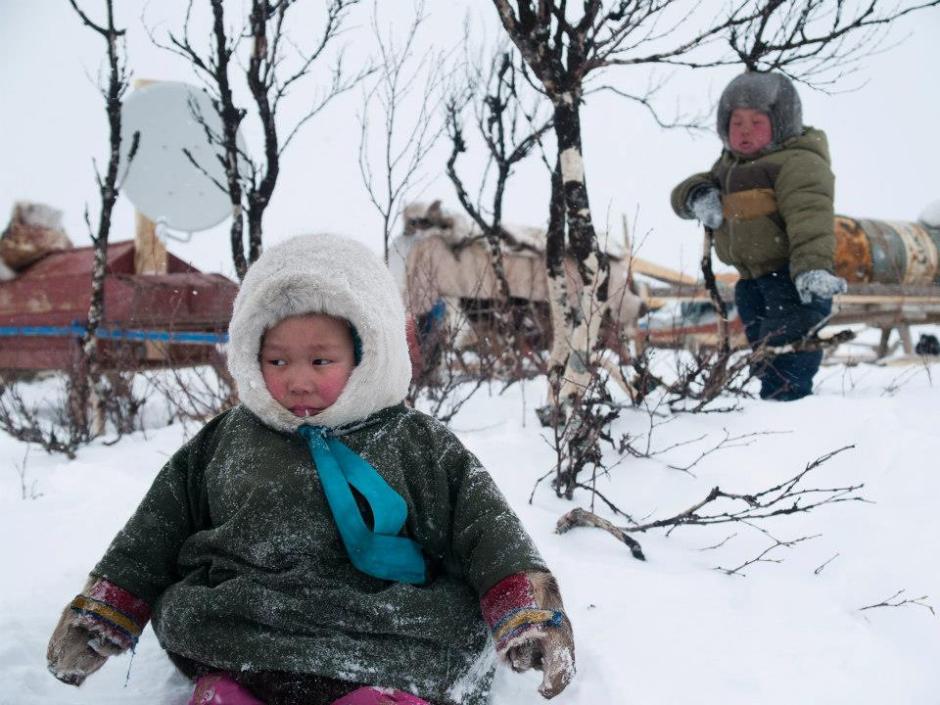 I have vivid memories of travelling in the sleeper compartment of Indian Railways since I was a toddler to visit my grandmother's house. Train connections from Gujarat (where I live) to Karnataka (my grandmother's house) was not frequent and I remember my parents struggling to carry all the luggage, manage 2 toddlers and still trying to make the train connections changing platforms.
As I grew up, I travelled with my classmates for week-long nature camps arranged by my school and later university. That is when the concept of being environment friendly stuck with me – no electricity, washing utensils with mud and learning about the ecosystem. I took up solo travel during my university days in Pune where I would explore and trek in the nearby places over weekends.
The blogging bug bit me while I started my work as Environmental Educationalist in an NGO and I had to travel across the lengths and breaths of India. I would spark my wanderlust in the evening post-work or early morning and try to visit the places of interest. I decided to share my knowledge about sustainable and ethical travel which is possible even in the most tourist places in the world.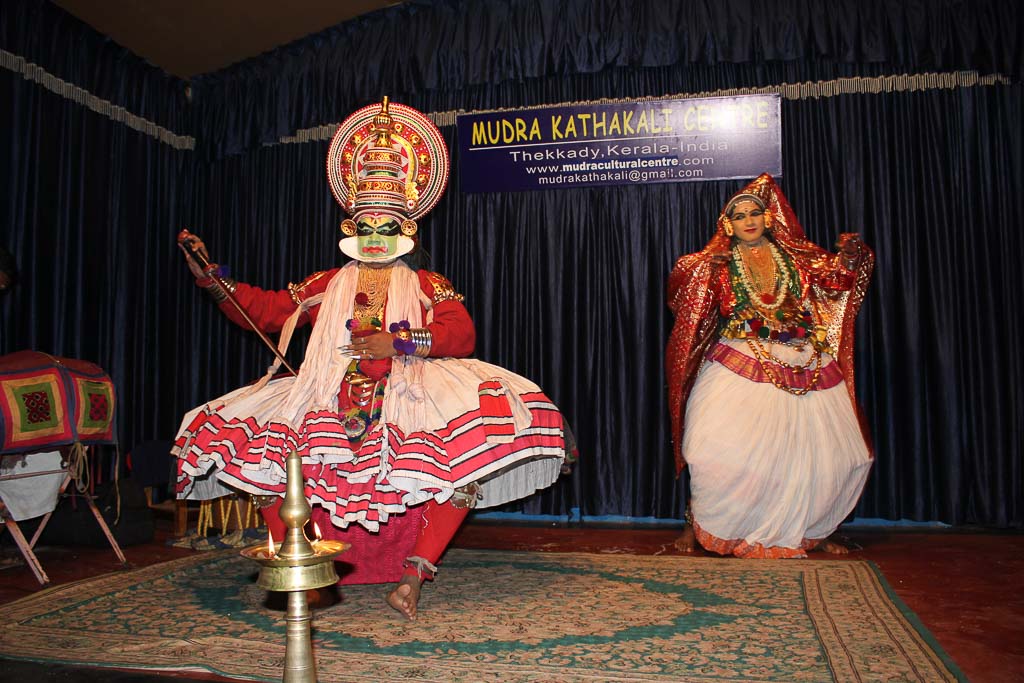 On what motivates her to explore cultural wealth of a destination
Culture of different states in India or countries other than India fascinates me. There is always something to learn and yet something which makes you feel at home. I have noticed so many cultural similarities in the South Asian countries and it feels we are all part of the same place. And yet there are so many differences between the two neighboring states which feel we are so different.
When I am travelling I make sure to capture the culture of the place and document the following:
Festivals: Bihu of Assam, Ganesh Chaturthi of Maharastra, Durga Puja of West Bengal,  Songkran Festival of Thailand, Easter or Christmas in Europe are worth travelling for.
Food: Local vegetarian food is a delicacy and trying to find that, especially in a South Asian country is a challenge. But I find them to share with my readers.
Local garments: Whether it is the Pheran of Kashmir, Chaniya Choli of Gujarat, Ao Dai of Vietnam, Kimono of Japan, photographing local men and women wearing the local dress is a charm in itself.
Local wildlife and nature: Wildlife and nature are equally a part of the local culture as it is the food, garments and festivals. After all, everything is inspired by nature.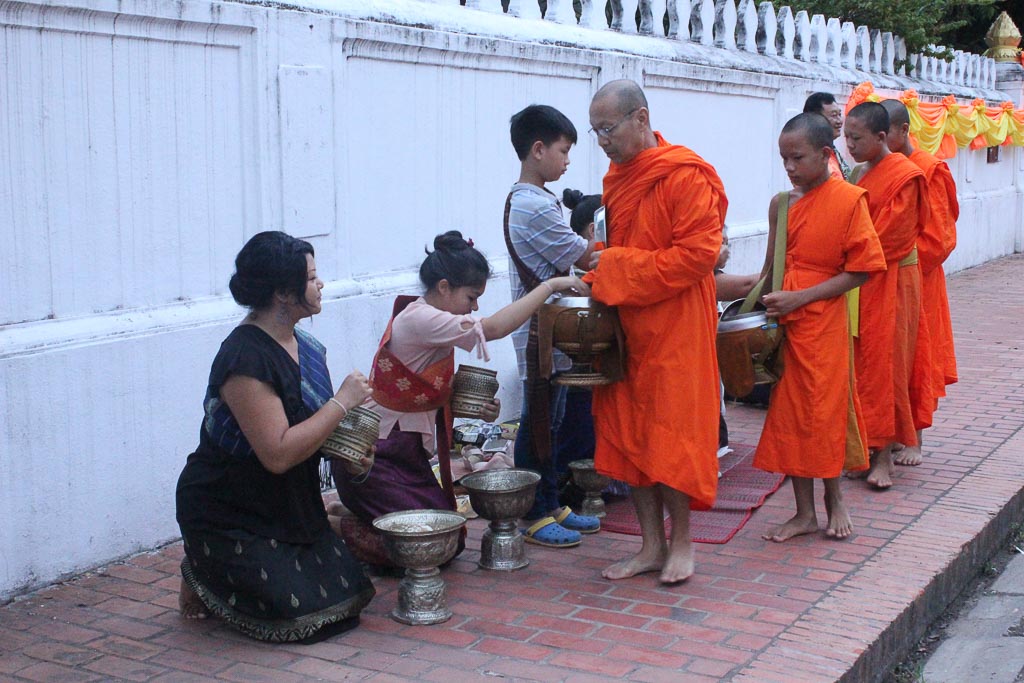 On sustainable culture travel, especially in post-Covid world. 
 I feel Post COVID-19, the world would be the best for sustainable culture travel. People will travel slow and to nearby destinations, mainly to experience festivals, nature and homestays. It will be an era of regional and domestic land travel. The concept of staycations also will flourish in India as people will start appreciating their own city and what it has to offer.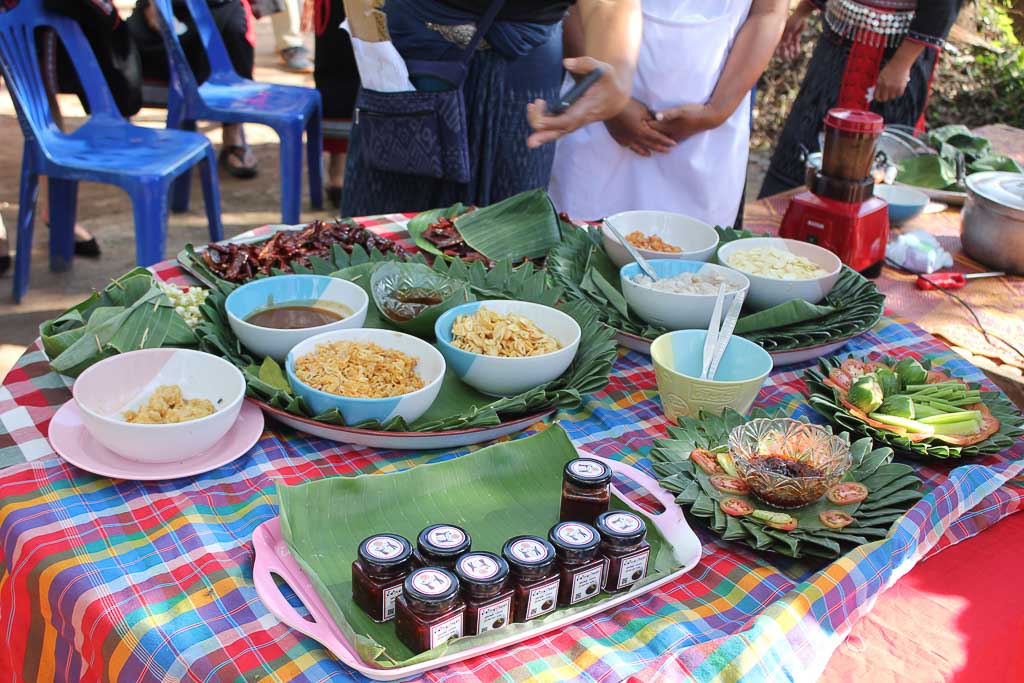 My goal at the starting of the year 2020 was to explore offbeat destinations, wildlife parks and write more about community tourism and homestays. While I started doing that, the COVID news broke. I will certainly continue going on that path once the lockdown is lifted. I want everyone to the offbeat and relaxing side of India through slow and sustainable travel.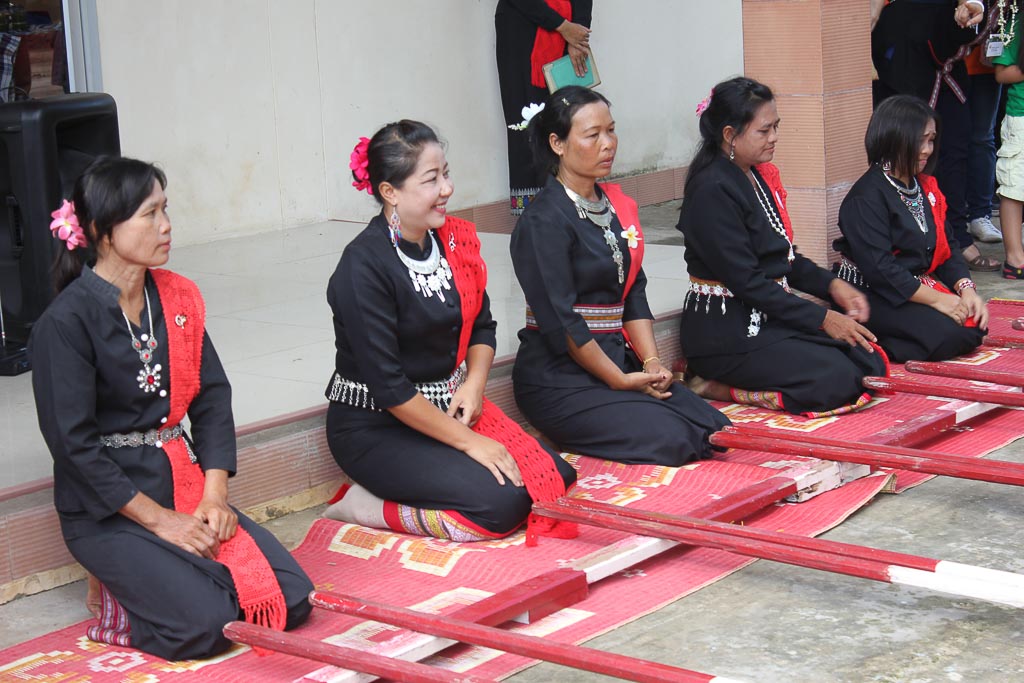 We've been travelling together since 2017. Before that, we travelled solo or with our families. 
"We advocate travelling as a way to see that we may eat differently, worship differently, even look different but we are the same species, the same skin, bones, organ."
When we are travelling, we meet with locals, hear their stories, eat their food. It reminds us how similar we are despite our differences and that is something we want to write about as well. There is so much spotlight on "differences" right now, so much hate-mongering stemming from fear of the unknown. We advocate travelling as a way to see that we may eat differently, worship differently, even look different but we are the same species, the same skin, bones, organ. The stories of struggling to live a happy life, eat good food, and share time with families are the same no matter where we go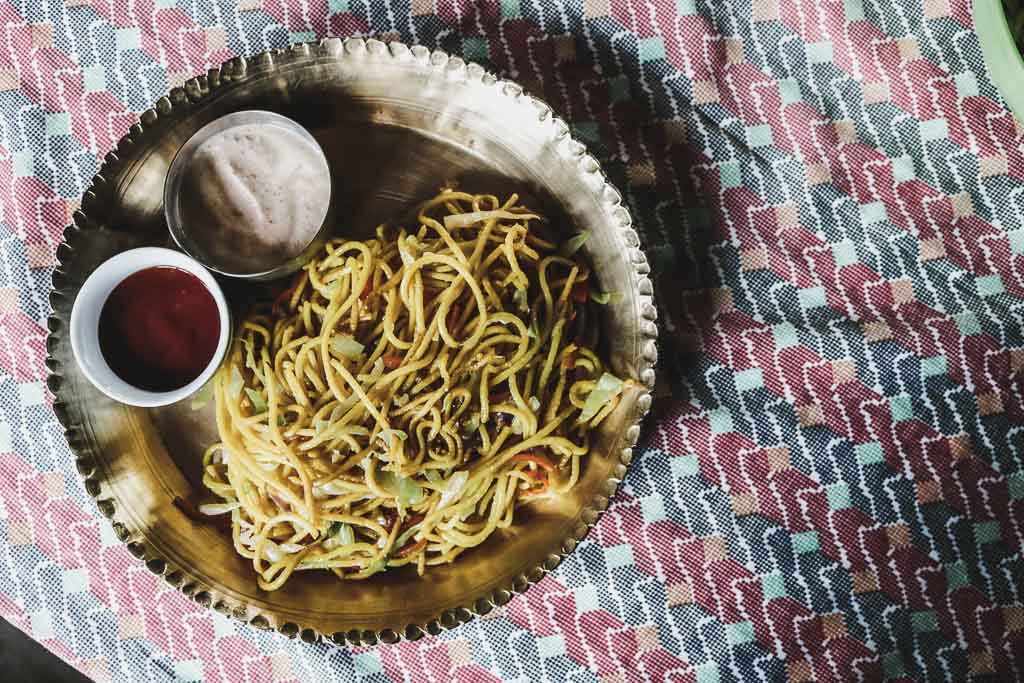 We write a lot about food. One thing that never fails to amaze us is to see familiar ingredients being prepared in not-so-familiar ways. The rice we eat as bhaat and payesh becomes idli and appam in South India, becomes noodles in Southeast Asia. The nasturtium that grows wild in Sikkim, even in our aunt's place in North Bengal, becomes a foraged delicacy in fine dining restaurants.
We spend hours lingering in markets, looking at the fresh catch and fresh produce, trying to find out more about ingredients we are unable to recognise. We ate at street food stalls, sometimes ordering what the locals do and no matter where we are, in which part of the world, the joy of sharing food and drinking together is the same. Wonder is an emotion that is different to write about and wonder, wide-eyed wonder, is what we experience in these markets, at these stalls, at homestays, and pretty much everywhere we are offered a morsel.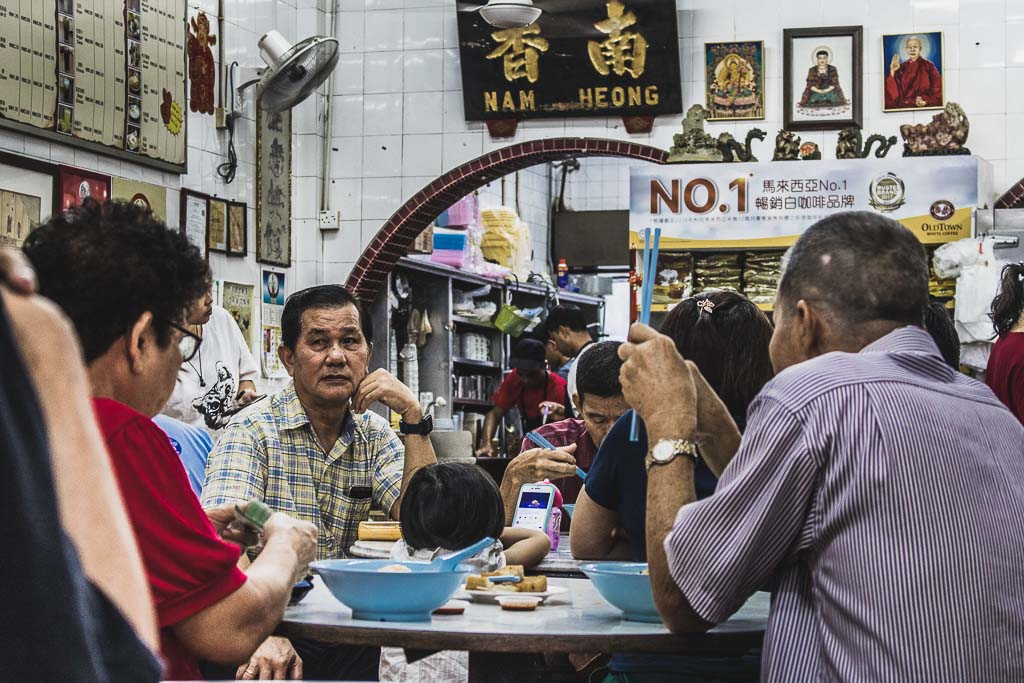 A pressing need to draw attention to local problems, be it socio-political or environment, is another reason why we write about culture. In the "Field Notes" section on our blog, we write about stories and feeling, about conversations we have on the road, things that worry us or make us happy.
We spent a weekend during nothing but listening to local stories, eating and wandering aimlessly, in Lepchajagat and realized that there the locals have forsaken the food of their ancestors for preparations that please tourist palates. The younger generation has grown up knowing Bengali staples like dim kosha and murgir jhol as their own. We do not aim to met out prescriptive advice; what we aim to do is shine some light on local problems and hope that we, travellers and seekers of knowledge, can do something about it.
Our primary focus is food as of now but we plan to write more about handicrafts and art in the future. We are also interested in folklore.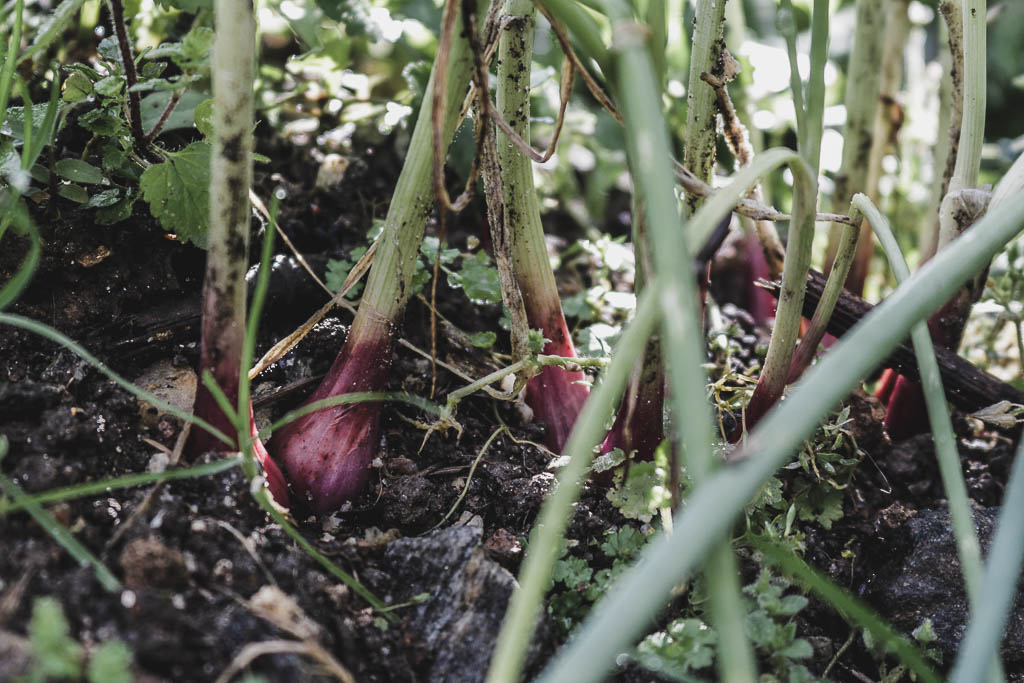 Homestays in Sikkim: Most Sikkimese homestays will feed you produce grown in their own farms, and sometimes these farms are just a plot of land surrounding the house. At Darap, we found lovingly nurtured plots of tomatoes and mustard, greens and onions, potatoes and peas. I find the concept of subsistence farming interesting. These people are basically farming small amounts of seasonal produce, not for selling, but for feeding the household and being a guest, you are part of the household.
Foraging, that has recently become "chic" in the world of western gastronomy, has always been a way of life here. In these homestays, you can try fiddlehead ferns and nettle soup, all made from foraged ingredients. (The plate of noodles in the photo are homemade. The vegetables were all grown on plots around the homestay. The second photo is of onions growing in the vegetable plot.)
On sustainable culture travel, especially in post covid world
Small, local and family-owned businesses have taken a hit during the pandemic. We'd encourage travelling with companies that employ locals and give back to the community. Before booking, ask about their mission. How do they help the local economy? Stay at local homestays and buy from small local stores and artisans. Think about the choices you are making, for example, when you pay at a local store, that money goes into benefiting the family directly.
With air pollution down and the earth healing, the question is how can we not go back to square one in the post-covid world. We plan to cut our plane journeys, even if that means travelling to fewer destinations, and travel by overnight trains instead. In India, and in Europe and in parts of Southeast Asia, overnight trains are an option that we need to start reconsidering.
For those like us who work full-term jobs, slow travel isn't always an option but we can still make a difference by choosing to travel by public transport, to stay at sustainable accommodations, to eat seasonal and locally farmed produce, to buy meat and seafood from local vendors, to support local artists and businesses and so much more.
Also,  explore your own city, your own backyard. There's always some pleasant surprise waiting for you!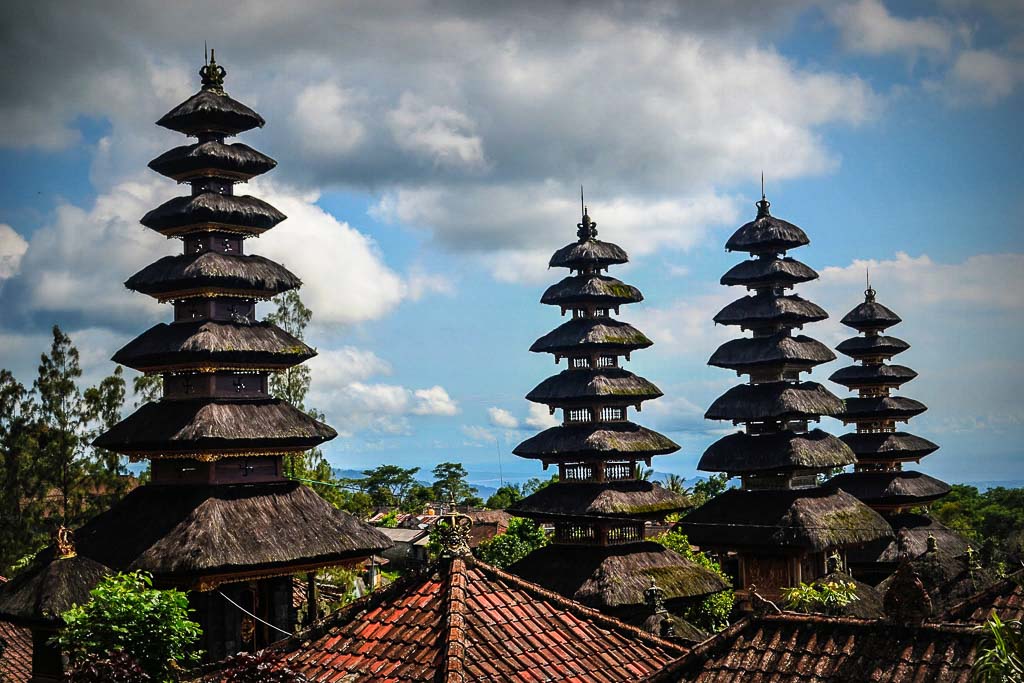 I have been traveling for the past 11 years now. Ever since I got a job and got married. 
My husband played a crucial role in introducing me to the concept of investing in travel. As a typical Indian girl who had done her engineering and MBA, I was not aware of that. Now that I am, there has been no looking back. We try to get on the road as much as possible with our 7-year-old. 
On what motivates her to explore cultural wealth of a destination
I am always drawn to people, their lives, eating habits, and everything about how they live. History, dance, art – everything about culture fascinates me. I am thrilled whenever I chance upon a new cuisine or a remote group of people. Be it in a book, a magazine, or on my actual travels! Culture never bores me. 
Well, there's also a story behind it. Funny but fascinating, at least to me. 🙂
I have always had a dream. Even as a kid. Of having family around the world. You know, being a descendant from someone in Central Asia or the mountains of Peru. Or somewhere even more remote. And one day, I would go looking for my ancestors and discover their lost culture!
When I was in the USA, I went ahead and got my ancestry test done. The results were anything but dramatic. Quite predictable, in fact. Turns out my genes are an equal mix of North and South Indian. But wait, I have a 5th cousin in Iran and a 6th cousin in China. Can you imagine how excited I am? 
Cultural travel is my way of reliving that feeling. The feeling of belonging everywhere. And experiencing everywhere for myself. 

I try and capture culture every time I am traveling. Culture for me thrives in people, food, history, and art. And in the mundane that makes up their daily lives. Here are a few pictures from my travels across the world that will tell you exactly what I am talking about.
A few years ago when I traveled to Bali, I was struck by its natural beauty. Bali is a wonderful beach destination after all. But what fascinated me the most were the multiple expressions of Hinduism on the island. Hinduism had traveled to Bali from India in the 1st century AD. While the basic tenets still remain the same, the expressions have undergone a sea of changes.
Take the case of Balinese temples and their multi-tiered pagodas. Or the Kecak Fire Danc which depicts Ramayana yet is beautifully interwoven with local folklore. Stories like these enthrall me. 
Last year, I traveled to the tiny country of Portugal in Europe. And here, I was dumbstruck by the art of Azulejos, a Portuguese glazed tile. You can find azulejos literally everywhere in Portugal – churches, homes, offices, and streets. Even train stations! It is strange because these tiles were never Portuguese, to begin with. They have a Moorish origin and entered Portugal via Spain. Yet, Azulejos have become synonymous with Portuguese identity today. 
More recently, I was invited to explore a much lesser-known part of India in the state of Assam – Bodoland. This was pure heaven for me, a slice of land unexplored and untouched. I got a chance to experience local culture in a Bodo village. Amidst all that great food, dancing, and rejoicing I noticed the important roles that women played in Bodo homes. From cooking to fishing to weaving to being constantly afoot, a Bodo woman was literally the Bodo pillar of success. Not something people would acknowledge on a daily basis.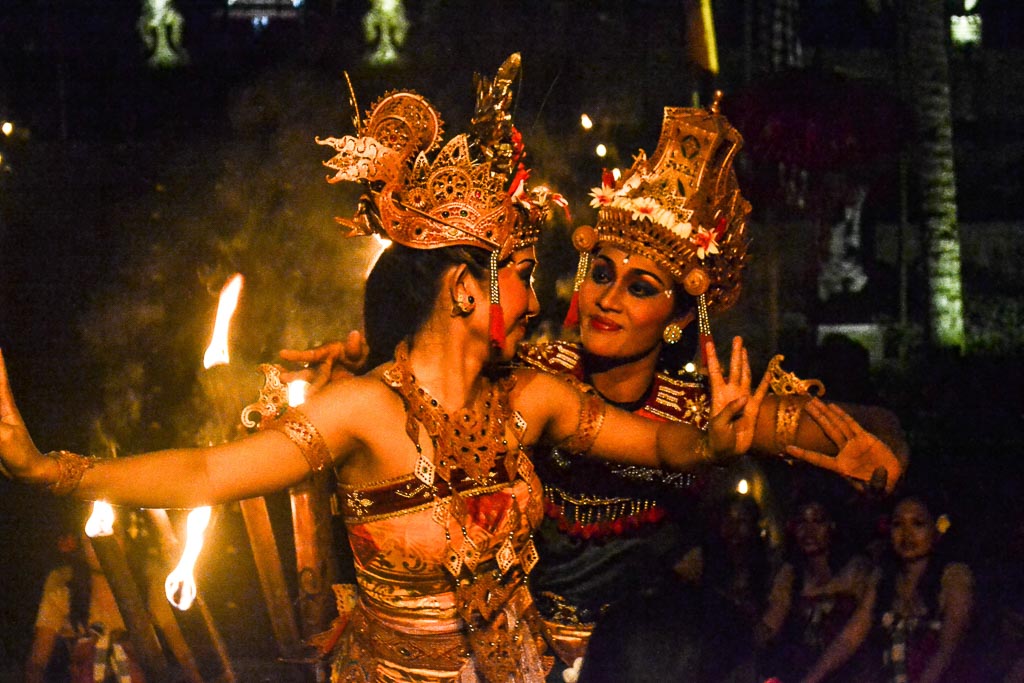 On sustainable culture travel, especially in the post-Covid world
I am really keen to find how the world looks at travel and tourism post-COVID. While I think hyper tourism may take a back seat for some time, sustainable and immersive travel will continue to grow. And it need not include long-distance flights or getting into jampacked museums.
A great way to start off would be exploring one's own backyard in a more immersive manner. 
Talking to people, learning about local cultures, trying local food, and reading books (something that a lot of us are already doing right now) that help us understand the evolution of a particular space are great ways to get started. Even if it is about a community that lives right next door.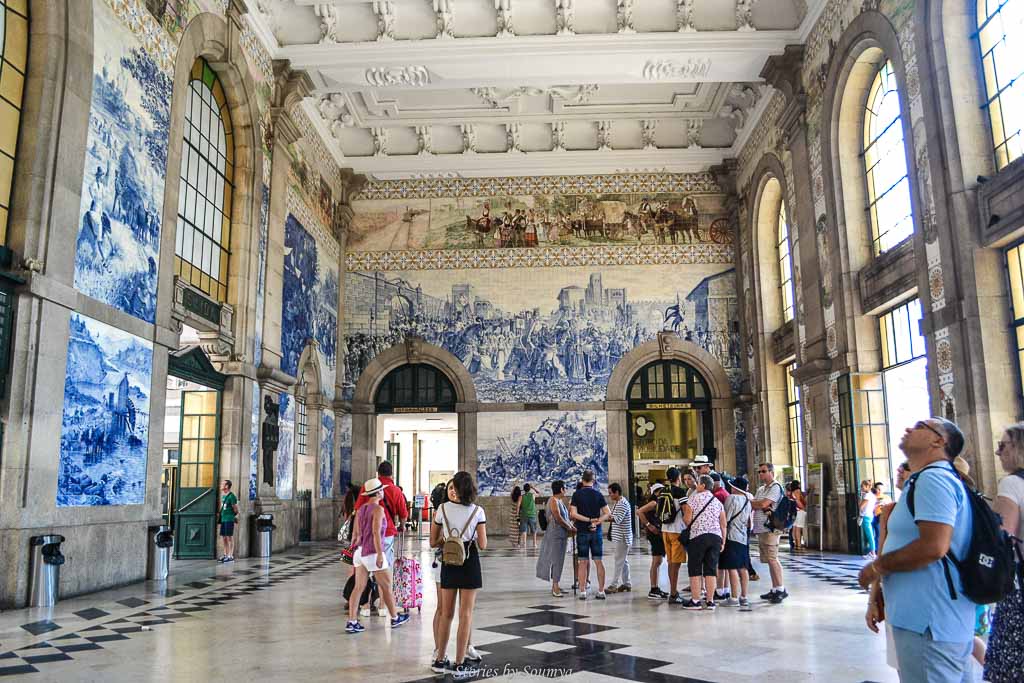 Let's understand this with an example. I live in Mumbai and I think that I have seen everything that needs to be seen here. However, a little research taught me about the Jewish community of Bombay. How much do I know about them? Or the fact that they built some of the most beautiful synagogues in the world? Close to nothing!
Or take the case of Art Deco buildings in Mumbai, a subject I have recently forayed into. Mumbai is one of the largest treasure houses of art deco architecture in the world, second only to Miami. Again, how much do I know about it? Not much! 

I believe local (and I mean really local) and immersive travel will be the best way to start out after COVID. It will involve more traveling with our minds and less with our bodies. But it will give more meaning to our trips. Instead of just helping us tick off bucket lists!
We have been travelling together for the last 15 years. We were college classmates when we started travelling together. We never looked back since then.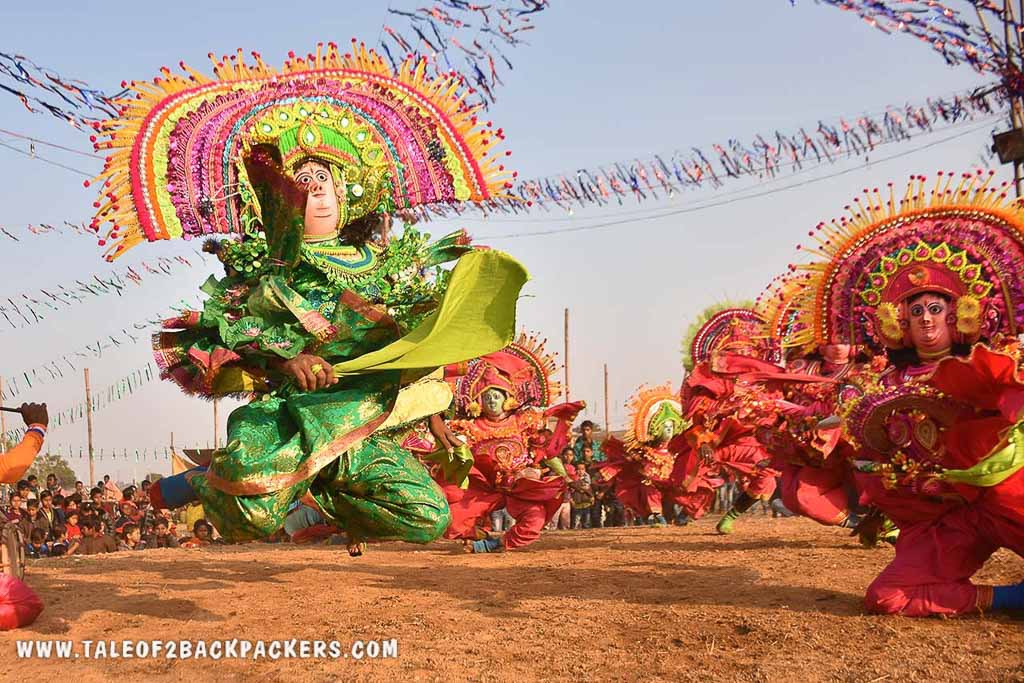 On what motivates them to explore the cultural nuances of a destination
To be honest, during the first few years of travel, we did not really think much about people and cultures. I think our fondness for culture shifted after an incident on Amarnath Yatra. We were stuck at a communal riot at Ramban in Jammu while on our way to Pahalgam. It was there we first noticed the inherent goodness in humans.
People, irrespective of religion helped each other in every way possible during the time of crisis. That incident made me realize that a place is beautiful because of its people. If I did not experience the hospitality and warmth of the local Kashmiris that fateful day, I might not have returned back to Jammu & Kashmir again.
That was the starting point of our interest in people. And what is a man without his culture? Gradually, our interest grew in culture and traditions and we found this aspect of travel quite fascinating.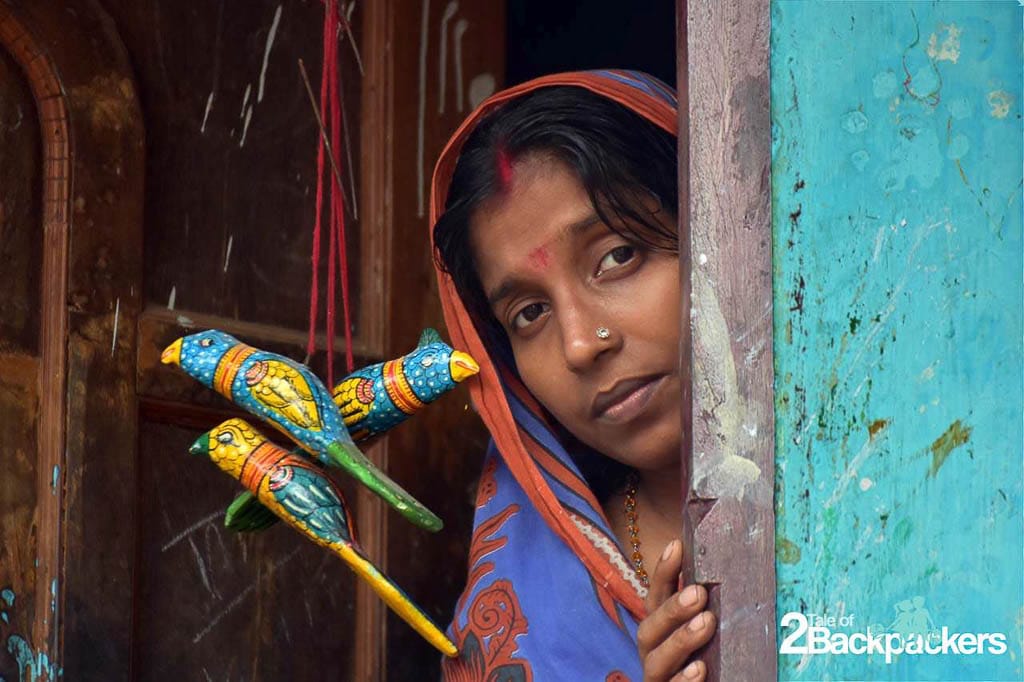 In November 2017, we had gone for a trip to Shillong. There we came to know about Wangala Festival celebrated in the Garo Hills. We heard that in the festival, the Garo tribes play 100 drums together along with 300 others dancing to the rhythm. That was enough to make us leave everything in Shillong and travel to Tura. After our visit to Wangala Festival, our interest in local festivals grew. After all, festivals are an integral part of culture.
While travelling and documenting these festivals and cultural traditions, we found that most of the age-old traditions are dying, mostly because of modernity and lack of time. A handful of locals try to keep these traditions alive. Our main objective is to let the world know about these lesser known and vanishing traditions, art and culture and even festivals through our blog.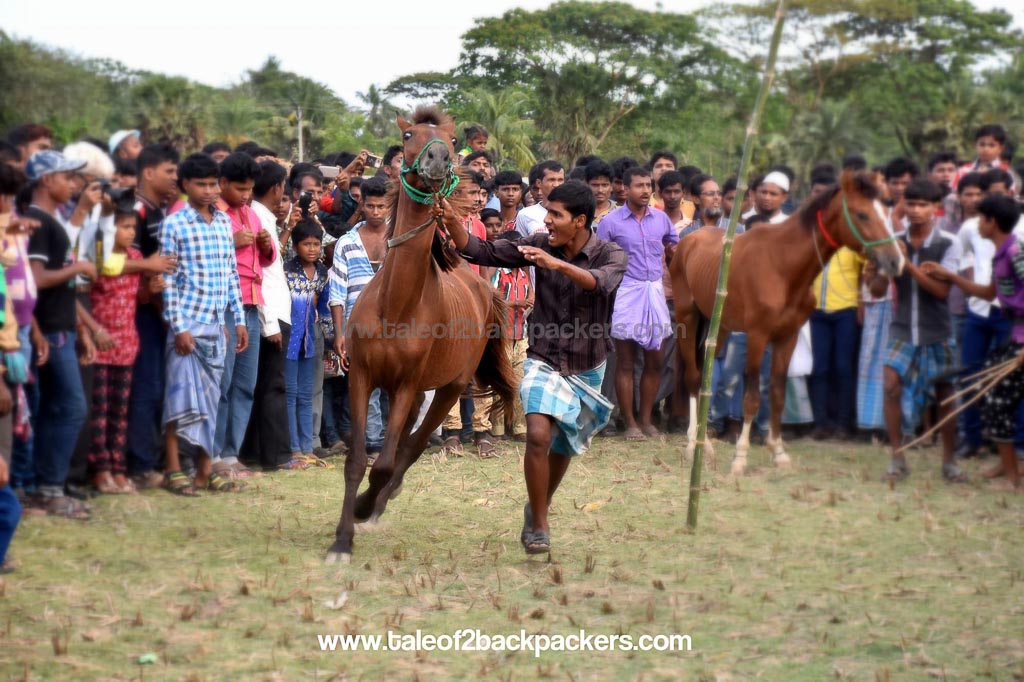 On sustainable culture travel, especially in the post-Covid world
We believe that cultural tourism is more about the people than the places.
Sustainable cultural tourism is the means for a destination to strengthen its cultural identity as well as reestablishing its vanishing culture and art forms. On the other hand, it is also the way to make the visitors learn about fascinating facts about the place beyond the popular landmarks.
The post covid world is again more about the people. We think the stress should be more on exploring the cultural aspects of our own city and state, rather going beyond the boundaries. We wish to promote our hometown, city and country more. Having said that, we believe cultural tourism should not be restrictive, but also not so pushy to upset the balance of the local people.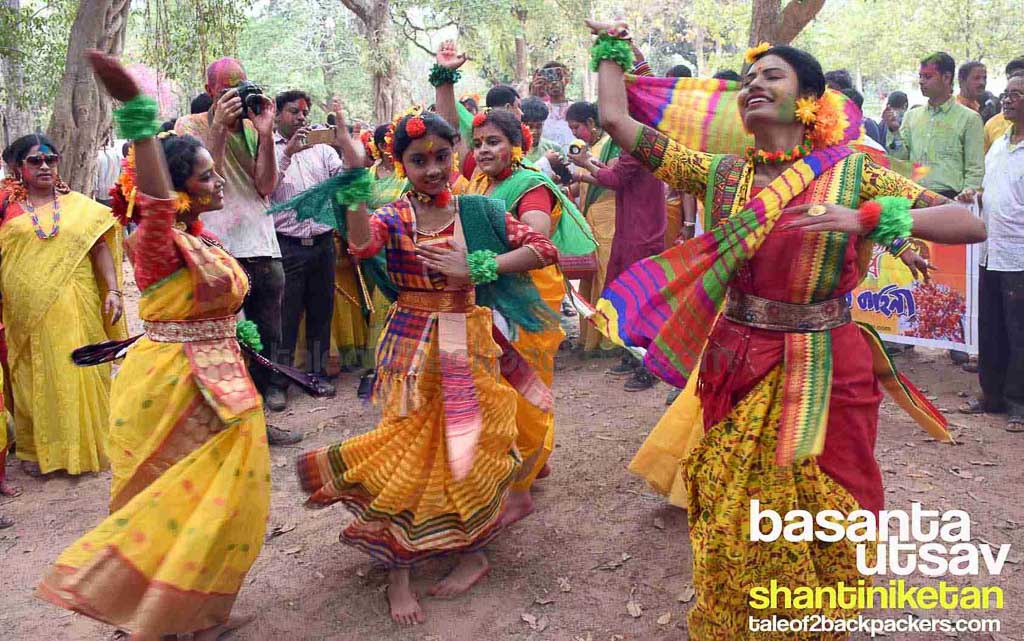 When travel resumes, we would explore the lesser known heritage monuments in the country (there are many incredible ancient monuments that the not UNESCO Heritage sites). These monuments need to be known to the people. This had always been our motto to explore and document about lesser known destinations, culture and art.
Finally, the usual precautions are to be taken for post covid travel like safety and hygiene. Also buy more from the locals to support the local economy.
I have been travelling from the days I had begun to remember things. Being a probasi Bangali (living outside native state of West Bengal) almost every vacation was for travelling. And most of the travels were with a lot of break journeys as we called it then.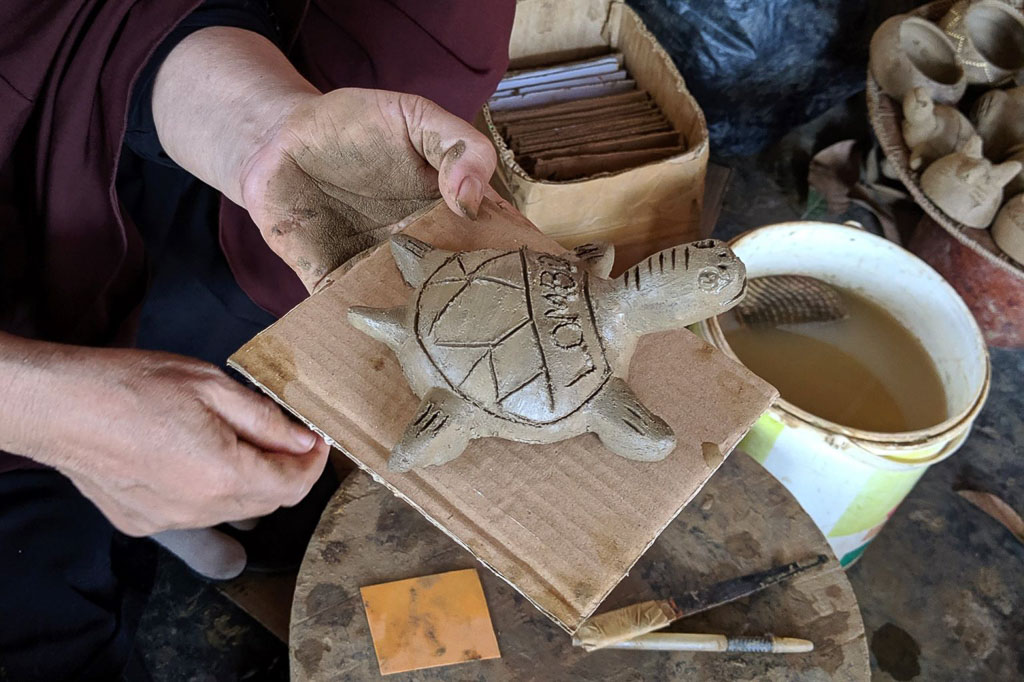 Among friends it was like – who has been to most states of India and I used to be proud to top the list always. Somewhere along the journey of life it is now – who has travelled most countries in the world! With 22 countries crossed out I am nowhere near top yet.
On what motivates her to travel
Understanding and if possible absorbing the culture of a place is something I look forward to whenever I visit a place. Be it food, art and craft, traditions, any related stuffs, I take the extra effort to witness and if possible participate. Souvenirs are one of the means I try to bring back the culture of a foreign place to home.
My most memorable interaction with locals was trying to do a couple of dance steps with the local tribe of Sundarbans in West Bengal.
On sustainable culture travel, especially in the post-Covid world
It is a sad reality that the lives of cultural people have been hit the most due to COVID restrictions. While it has saved many lives from the disease itself many are severely hit by the repercussions of lock down.
Detailed profiling of the various cultural workers needs to be done. Information has to be spread about the various skills they possess. Their art and skill has to be highlighted. In today's world of high tech gadgets it is just a matter of time when they can be accessed with few clicks.
---
This post may contain affiliate links. Please read the disclosure post. If you have liked the article, you may support it by buying using these links without any extra cost to you.
Let's stay connected on Facebook, Instagram, Twitter! You may also consider joining my mailing list. I send travel and photography related emails only once a month!