There are census reports capping Indian Christians community at a minuscule percentage of 2.3 %. And then there is an ancient nation with billion people laughing at that report and brings out faithful from every nook and corner of the Indian subcontinent, especially during Christmas! Indian Christmas is unique in homegrown traditions and customs, vividly coloured with nuances of local culture, moreover, pleasantly warm in weather, barring the foothills of Himalaya.
The coastal towns of modern-day Kerala in Indian peninsula came into contact with Christian evangelists as early as 4th century. St. Thomas Syro-Malabar Catholic Church at Palayur, Thrissur, Kerala, claimed to be the first church in India, was established around 52 AD.
Pin it for a later read on intriguing Indian Christmas celebration!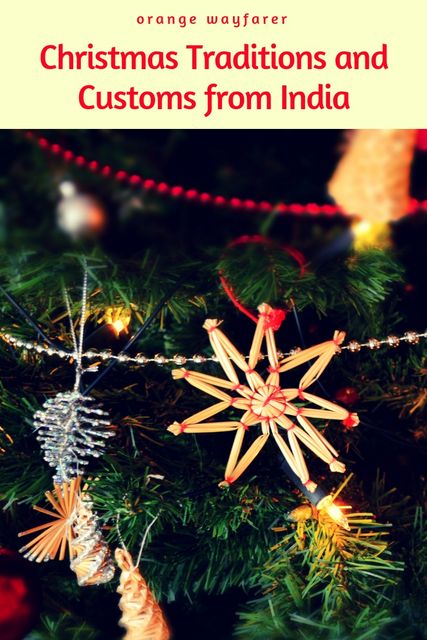 It was living at a guest house run by Malayali nuns (Anugraha Paying Guest House for women in Koramangala) and studying at Christ University in Bangalore that opened the door for me to take a sneak peek at the unique local customs and traditions of Indian Christmas. It differed at large from the Christmas customs in Kolkata or North East India. The latter was influenced with Christian colonial masters, missionaries and their respective culture from British in the most parts, Portuguese and French in a few port towns.
If Christmas be the plum pudding in these parts of the country, local elements were sparingly added as brown sugar! And we loved it nonetheless!
Long before the shopping malls started discounted Christmassy deals, the bars invited mass with "Drinking December Challenge" and force-feed rum cakes or even western countries like the Deutschland or USA were practising Christianity, Kerala was celebrating Christimas with essential Indian elements. I have nothing against a "Globalised" (read Western) and "trendy" Christmas celebration. However, I am more keen on finding India's own Christmas, traditional and ancient, with the oil lamps at churches, traditional music, drum and names like "Borodin" (the Bengali name of Christmas) etc.
By virtue of spending at least 25 Christmas in India, I sat through to list down 17 places in India I have to been during Christmas, seen faithful praying at the midnight mass, observed distinctive local customs, and ate great food! Christmas feasting in India is best enjoyed when shared with family and friends. Its inclusive nature helps transcend religious barriers.
1. Kolkata, West Bengal
In Sahitya Akademi award-winning author Amit Chaudhuri's words, the Christmas celebration in Kolkata is "the best Christmas – better than even the London Christmas".
And I cannot agree more!
Since I am a Kolkata girl, the Christmas celebration at Park Street is deeply imprinted in my mind.
The long stretch of road will be decked up in lights. Red stars and "tuni" (tiny neon bulbs) bulbs will adorn the old heritage buildings painted blood red.
In British India, Park Street was the residential place of many Britons, most officials of the government. The old spirits still linger on the roads.
The road will illuminate a neverland, filled with the aroma of freshly baked fruit cake and cookies. Pretty women in bright woollen cardigans will come with the lover by side and walk those roads. Laughing, teasing and rejoicing life.
Kolkata sun will be usually gentle and usher soothing warmth, making winter the best season to visit Kolkata. A few office-going men in iconic monkey caps shall make quick stops by the old Jewish cake shop named Nahoum at iconic New Market and buy the famous fruit cake for home. Nahoum's fruit cakes are a quintessential highlight for a Bengali's Christmas celebration. Those who lived away from Kolkata but wanted to taste the goodness of "rich fruit cake" would buy an oven and a Beladi's Cookbook!
Ideally, a Kolkata Christmas calls for a day out with family. Flurys will greet you with a sumptuous breakfast spread after which you can visit the old school wonders like Indian Museum, Birla Planetarium, Saint Pauls Cathedral Church. Queue up in front of ivory white Victoria Memorial, an institution which was made to welcome the erstwhile queen. Make a quick stop at Maidan, Gorer Math for a picnic lunch. Alternatively, you can head to Park street for other-worldly food!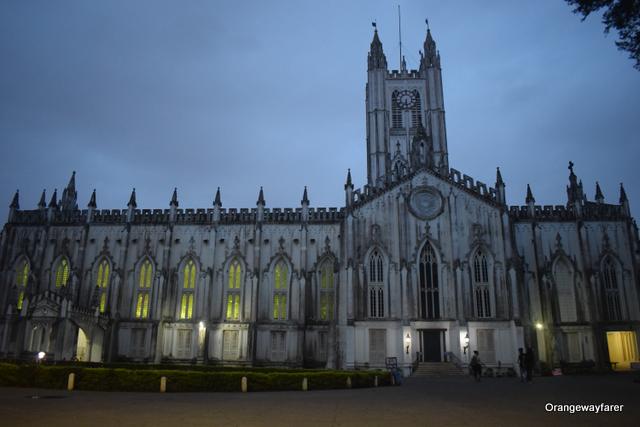 Many heritage eateries in Park Street, Trincas, Peter Cat, Mocambo, Bar-B-Q and Moulin Rouge and likes, retain the charm of old world haute cuisine. So, fish florentine and Chicken Sicilian can be your luncheon while the rest of the world munches on burgers and likes. *smirks*

If you love good music, head towards Someplace Else. Roxy and Trincas are some of the great bars in Park Street where locals love to spend the evenings. It is nothing short of a carnival, as big as Durgapuja, with plenty of laughter, food, new clothes and a beaming melting pot of culture!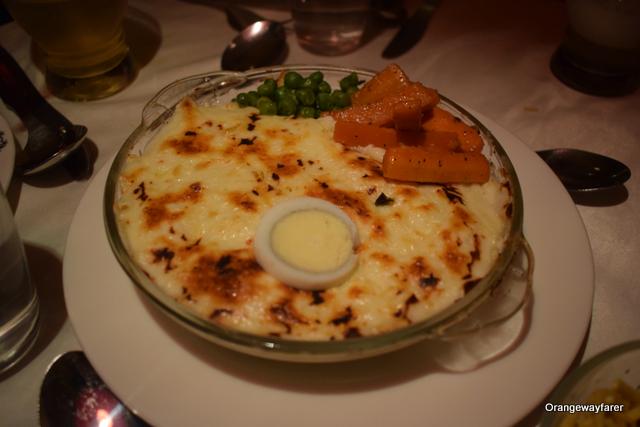 While Park street leaves no stones unturned and can easily be termed as the "best Christmas celebration in the country", to feel the charm of the old world, walk towards Central Kolkata, Borobazar area where Armenian church is situated. The oldest church in Kolkata, Armenian church (established: 1724, almost three centuries old) celebrates Christmas on 6th of January staying true to the customs and is a quiet abode of peace during the Christmas week.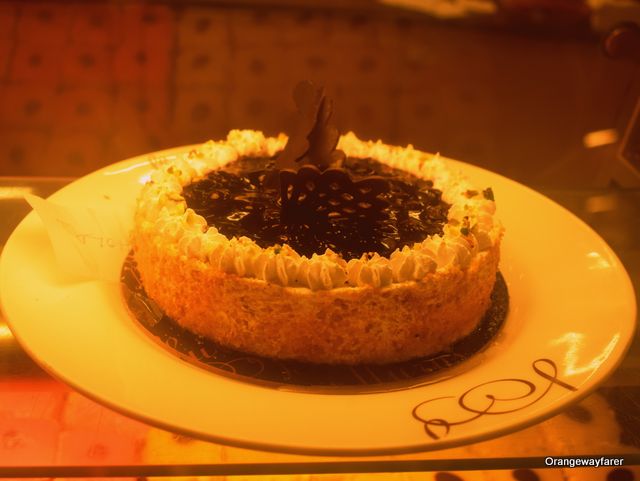 Bow barracks is the last remaining residential area of dwindling Anglo Indians community in Kolkata. Originally made to house the American soldiers during world war 2, Bow Barracks stages a festival during Christmas. Heavily romanticised in Bengali art movies, Bow Barracks' red colonial buildings remit an aroma of pot roasted meat and other goodness of a Christmas dinner. Reindeers forgot the way hence Bengali Santa arrives here on a humble rickshaw and gifts candies to children!
Insider's tip: Do buy a bottle of homemade wine from Bow Barracks during Christmas.
2. Palamu Forest, Betla and Netarhat, Jharkhand
If the maddening crowd of the city tires you, leave the whirlpool of the crowd and head straight for the sprawling plains of Chotonagpur Plateau. A pristine land taking up red hue from the riches of iron ore hidden beneath the earth, Chotonagpur plateau spans across 3 states of India, namely Bihar, Jharkhand, Chattishgarh. Winter is a pleasant time in the vistas by the famous elephant corridor of the Tribal heartland of India.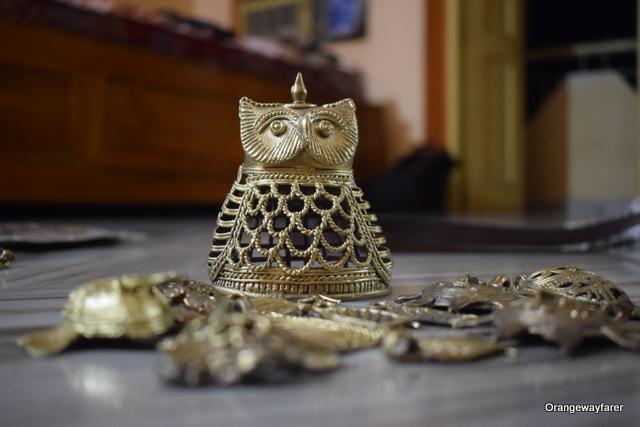 Once a favourite destination for "hawa bodol" (weather change), an epitome of slow travel to regain health by Bengali middle-class Bhadroloks, these tourist spots slowly got erased from tourist trails as violent Maoist and government conflict erupted. If you have read Bibhutibhshan's Aranyak, you know how the virgin forest land of Shinbhum can moonstruck one and all!
However, a number of tourists are returning these days as a vigilant government force performs lofty peacekeeping duties. We suggest keeping a check on the political condition before you plan a trip.
National Highway 19 paved the way to the interiors of the forest from Kolkata. There are frequent pit stops en-route. You may wonder on the reasons to visit these places on Christmas, leaving behind the glamour of Christmas that sweeps Kolkata of her feet!
Villages at Chotonagpur regions have their own style of Christmas celebration. With the advent of Western trade ships, came along many Missionaries. They penetrated the uneven terrains of tribal areas of the Indian subcontinent with a Bible in a hand. If you observe well, you will find many Pagan elements seamlessly blending in Christian rituals of the region. (Refernce: Red Sun: Travels in Naxalite Country, a Book by Sudeep Chakravarti).
Ranchi, Netarhat and Betla forest is the favored tourist route to gain a well rounded experience of culture, nature and heritage.
Early morning mass at 108-year-old St.Mary's Cathedral at Ranchi evokes sheer nostalgia. School children toil for days and create a garden of Eden as a handicraft project in the churches. Families bring out treasured authentic recipes and create magic in delicious cinnamon cakes and sugar-frosted the Dundy cakes.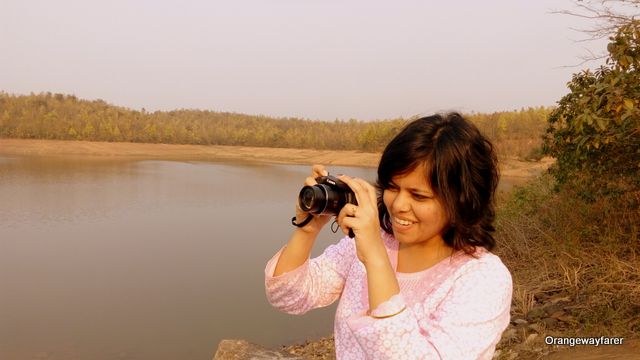 From Ranchi, you can drive further and visit the quaint hill station named Netarhat, often referred to as the "Queen of Chotanagpur". The ancient tribal community Asur lives here in small village huts. Watching the women in community perform household chores, following the young shepherd with his herd of goats by the sand-banks of Koyel river, venturing into the dense forest where sixteenth-century fort ruins still clinge to Earthy wall… Netarhat has a plethora of experiences awaiting you, if you know how to find. It is a wild world, largely untouched by tourist trails and presents an opportunity to be a true explorer!
However, the crown jewel of Netarhat specific attractions remains watching a stunning sunrise over the rippling mystic hills at the wee hours. The Magnolia sunrise point also has an intriguing story of a Memsahib (a British lady) committing suicide after being heartbroken.
3. McCluskieganj, Jharkhand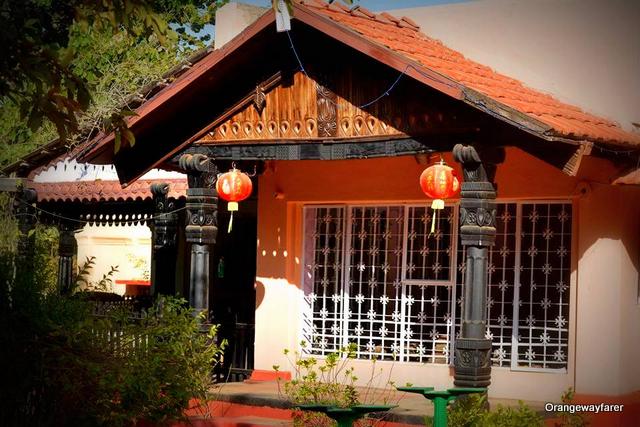 How about spending Christmas in a land erstwhile known to be the Mini London of India?? As the plight of leaving India began among the Britishers at the advent of independence in the Indian subcontinent, a minority community of Anglo-Indians, off-springs of marriage between Indians, and English, found it difficult to find a "Homeland".
Neither a part of mainstream Indian "Samaj" society nor an integral part of British community (in fact, there was marked discrimination), Anglo Indians leased a land from the tribal kings and shifted to McCluskieganj, a sprawling area near Ranchi, built beautiful bungalows and hoped to have a happily ever after.
Destiny had different plans. The initiative fell flat due to the lack of infrastructure and marked indifference from then governance. Eventually, many left for a better future in Canada or Australia. Those who remained are fighting hard to safeguard a few dilapidated but intricately detailed dainty English Bungalows, a gifted accent, and remnants of family heritage.
The traditional Christmas celebration at McCluskieganj would entail a sumptuous dinner with family gathered from around the globe. Yellow rice, accompanied by spiced curries and desserts like kheer and halwa apart from traditional turkey and cakes, jalfrezi, strews and roast would make it to the dinner table. A local church (which also houses a mosque by the side) holds the midnight mass. Traces of those rubicund faces are rare now, with local chapati and daal replacing the traditional liestyle. We strongly recommend visiting McCluskieganj before it all gets over!
Aparna Sen and Buddhadeb Guha, the artistic stalwatrs of Bengal's literary spectre had country houses at McCluskieganj. Uttam Kumar came here to shoot the movie Shiuli Bari. It is a remarkably eminent place among Bengalis and there are tour groups who conduct bespoke trips to McCluskieganj. You can also read Malcolm Hourigan's blog on McCluskieganj which opens up a new world in many ways.
4. Darjeeling, West Bengal
An Edenic Christmas beckons in Darjeeling as the bells ring in the prayer hall of Saint Andrew's Church.
The British made tea estate nestled on the craggy hills of Shivalik ranges of Himalaya brings in Christmas in Victorian style. Come winter, the steaming Toy Train will bear a pile of plainland crowd from Ghum, a misty train station.
Lt. General Lloyd, believed to be the 'Discoverer' of Darjeeling', probably chuckles at the plight!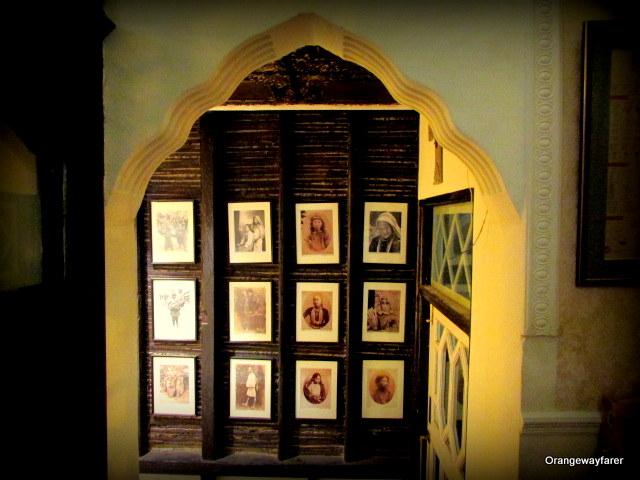 A steaming hot cup of Darjeeling tea, known to be the finest variety of the drink and "Champagne of Tea", at Glenaries should be your ideal opening for the day! The heritage cafes in Darjeeling serves a traditional Christmas breakfast. My recommendation? Of course, Keventers where the iconic pork platter is served. The Roly-Poly Pudding, pie with Ham, stuffed turkey and goose will fill you up by the fireplace in old British bungalows, now converted into hotels!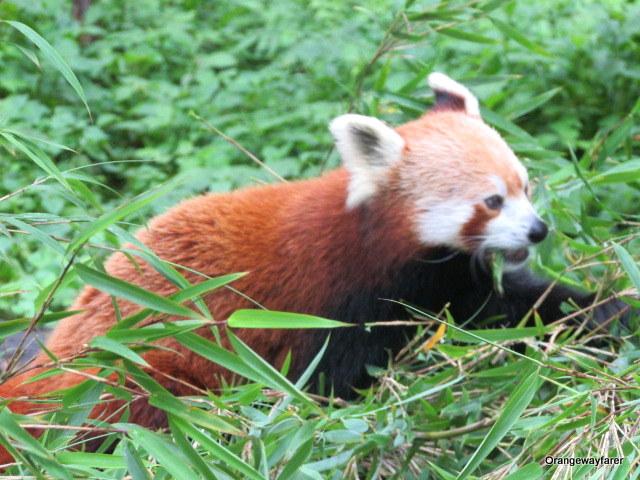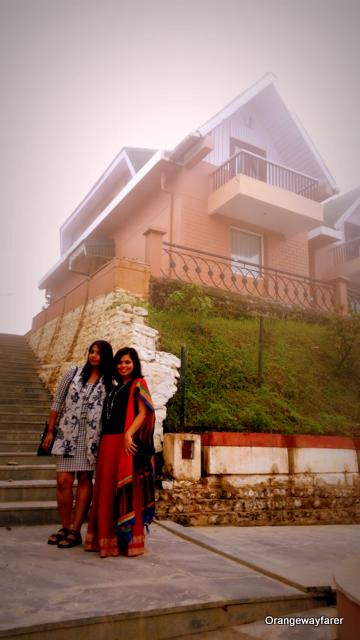 Also read, a guide to explore Darjeeling!
Winter is biting cold in the high mountains. Hymn of Christmas Carol sung at the profound hall of St Andrew's church resonates even at the famed Darjeeling Mall. Sudden snows paint the town white! Join the Christmas march at Chowrasta and walk along the band into misty mountains.
My friend studied at a convent school in Darjeeling. She recalls her days with glee, how they would deck up the Christmas tree with north stars, fake snow made with cotton, practice choir, seat by the bonfire in shorts. She hated the cold! She went to the Mall with the teacher and got lost once. She along with a friend wanted to run away for home… She recalls all these now sitting from a faraway land in the Mediterranean.
5. Gangtok, Sikkim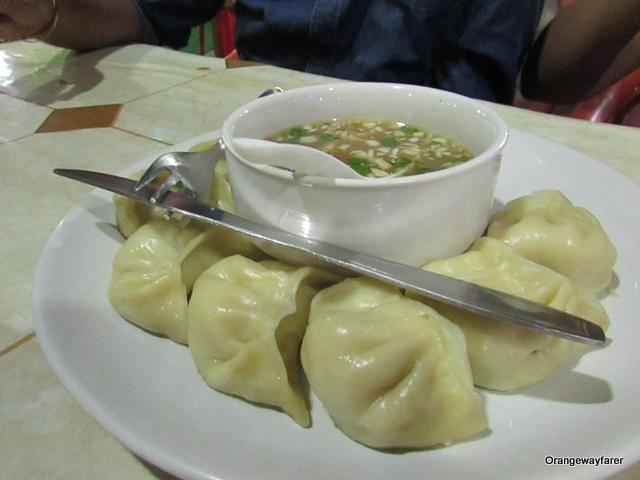 Talisman of Christmas festivity touch this beautiful mountain town of Northeast India and how!
The small state nestles on the high altitude Himalayas and majorly Hindu in religious identity does not shy away from taking part in the holiday festivity. The famous MG Marg is well lit with bright lights, the Christmas tree and north stars. Shops are heaped with Cakes and goodies.
St. Thomas the Apostle Church, House of Grace Church and Bethlehem Fellowship Church chime in Christmas Carol in unison during Midnight Mass. Faithfuls attend that and other indulge in jaywalking on the streets til late at night. Food carnivals take place with the road filled up with an aroma of butter, plum cakes and cookies! Momos are not left behind either.
It is a mini wonderland where frozen lakes lie in the outskirt.
Gangtok Winter Festival is a festival spread across the month of December and spilling over the joyous December.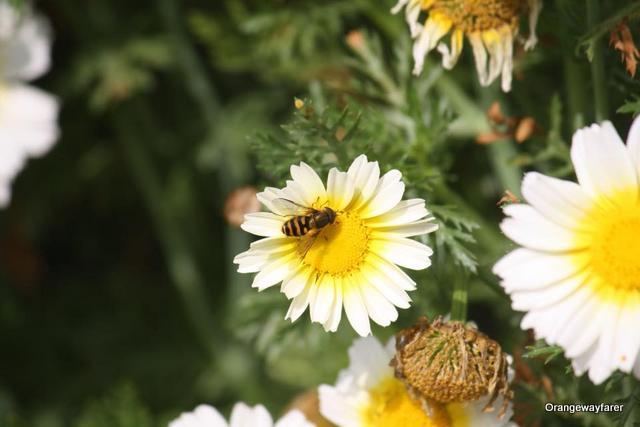 6. Shillong, Meghalaya
Meghalaya is the only Indian state with a higher number of Christian population than other religions. It is of little wonder that Christmas will be spectacular here!
The hill station often termed as the Scotland of the East is a perfect melange of stunning nature alongside heritage from the days of the yore.
Nestled in the valley of Khasi and Jaintia hill, this beautiful town from Northeast India has an extraordinary cultural amalgamation to showcase. The culture of indigenous people is not only preserved but celebrated with pride alongside the rituals and influence Christian missionaries had brought in.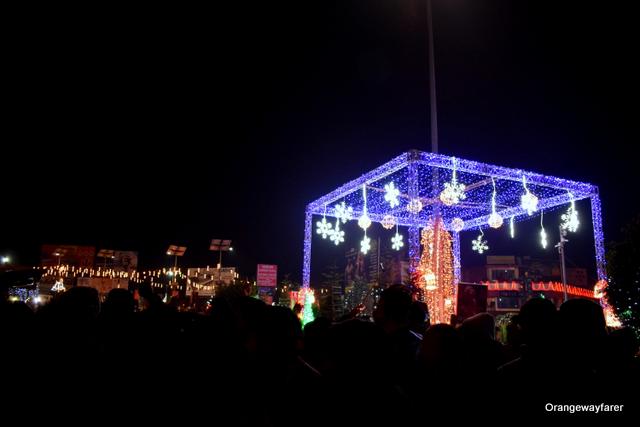 There are numerous churches and beautiful wooden houses with paisley intricate work done on ivory colours grills in the balcony. Neon bulbs provide them warmth at the chilly nights. Beautiful ward lake is dotted with trees blossoming in pink. Yes, you can actually see cherry blossom in Shillong during Christmas! A picnic by the Umiam lake on the day next to Christmas is a family tradition for many families in Shillong. Locals also pay a visit to the less privileged at orphanage, destitute homes and old age homes with gifts and cakes as a part of the celebration.
The Music Capital of India, Shillong's locals come to the street with the guitar when it comes to grooving feet on catchy tracks. Another interesting tradition is to visit places like an orphanage, old age houses, underprivileged school and even jails with food and gifts on Christmas eve.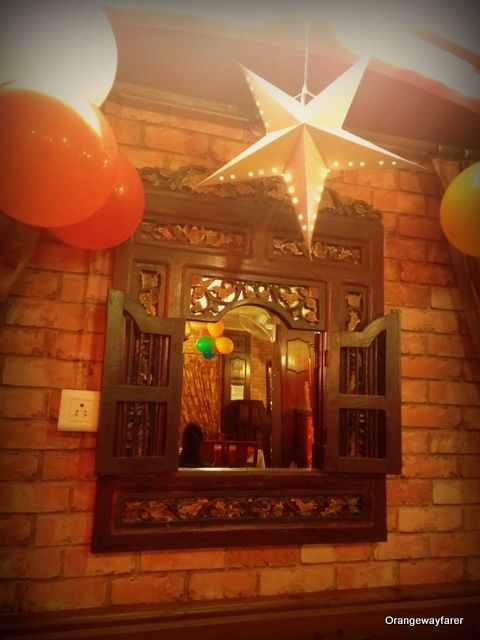 I loved taking a stroll around the downtown Police Bazar area in Shillong. It is a bustling market where everything is the world gets traded for. Buy a Tamboul, a local speciality of Beetel leaves that helps the human body fight the bitter cold and walk with the million who hustle through the street. Cakes sold at Legacy bakery was unique. And the famous pork dishes of Meghalaya is served best at Lamee and Jeeva Sizzler, Police Bazar. It serves Chinese and sizzlers and I cannot recommend the latter enough!
If you are spending your Christmas Holidays in Shillong, head out for day trip to either Smit Valley or to Dawki river.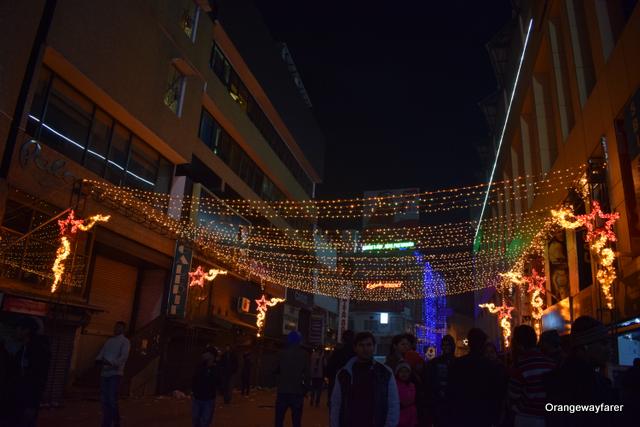 Also read, A week in Shillong, Meghalaya
Smit valley is placed at Laitlum. Once a sprawling farming land, and now fallen as a victim of Jhum farming (burning the land after each crop cycle hence not sustainable), Smit valley is a barren land with sparse green. However, the top of it allows you to view valleys in all the grandeur. A music festival is held here annually. Otherwise, the place does not call for much footfall. The best part of the small quaint villages en route. The cross of the church and the wooded slope of the Khasi villages huts make their presence felt from afar.
The best gateway from Shillong is the Dawki river without an iota of doubt. The Umgnot river runs through the gorge with crystal clear flow before entering the Bangladeshi plain land. You can camp by the river or just take a quick boat ride and come back. A boat ride will take you near Bangladesh border where a few Jhalmuriwala will come and feed you snacks. Bangladeshi Jhalmuris are made with chicken gravy, just a reminder if you are a vegetarian.
7. Kohima, Nagaland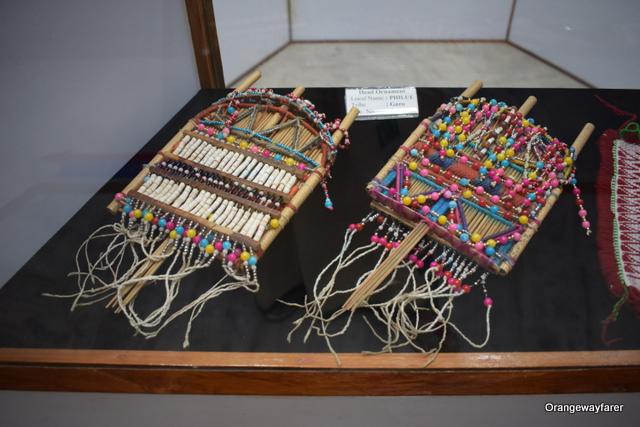 The iconic Hornbill festival of Nagaland takes place just a few days before Christmas hence the yearend month is all about joy and frolic in Nagaland. Misoc and dance are the integral parts of the culture of the Naga hill tribes and Christmas is no exception. A traditional game they play during Christmas is climbing a bamboo poles which has meat and money on top! The pole is greased with pork fat and the winner wins it all!
With brightly lit stars at the entrance of each house and unique customs of each tribe, Nagaland holds a spectacular Christmas show! There will be mid night mass and prayers and cakes as usual. But beyond that, each commune shall get busy preparing their unique dish. For example, The Sumi tribe prepares dishes based on fermented soya beans. The Angami tribe loves dishes like Moudi and Gahlo and Lotha tribe chooses to make pork dishes with bamboo shoots. Most Naga villagers prepare a dish named Sümi sho (a rice bread).
8. Bombay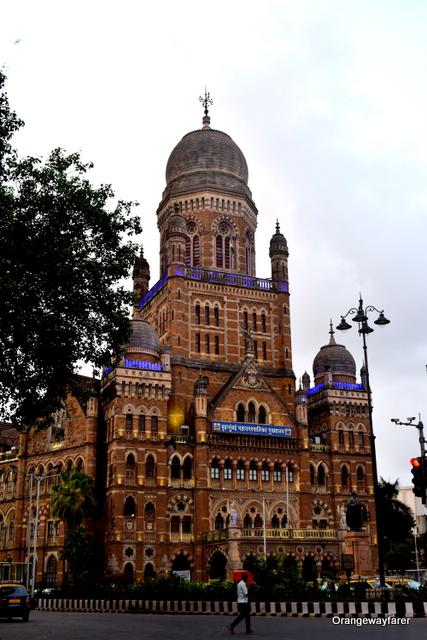 If it is difficult for you to stay away from a metropolis during Christmas eve, Bombay is your baby! Take a walk in the old Bombay, the lanes dotted with colossal heritage buildings on both the sides and relive the past. Be it Unesco heritage site, Chatrapati Shivaji Station bringing in a maddening crowd of people from all sources of life or be it the Queen's necklace Marine Drive, a pave way for the finest cars racing up the modern game, Bombay shall get you the most unexpectedly! Is it the sea? Or the people?
I know, Mumbai is the name but I cannot train my mind get over the charm and emotion of the name Bombay.
Since the city houses churches, some as old as 450 years old, it is of little doubt that Christmas will be a colourful event! Typical Christian neighbourhoods at Bandra's Hill Road, Malad's Orlem and Borivali's IC Colony are heaped with Christmassy stalls. I choose the Marzipans from them!
Attend a midnight mass at one of the famous churches of Bombay, Mount Mary's Basilica in Bandra, Holy Name Cathedral in Colaba, Gloria Church in Byculla and Our Lady of Perpetual Succour in Chembur. Bombay's churches are exquisite, to say the least. The Victorian architecture set against the panoramic Arabian sea and are a serene retreat in the hedonist environment of Bombay that runs 24/7. Head out for a traditional brunch at The Bombay Bronx (TBB) or Bombay Canteen!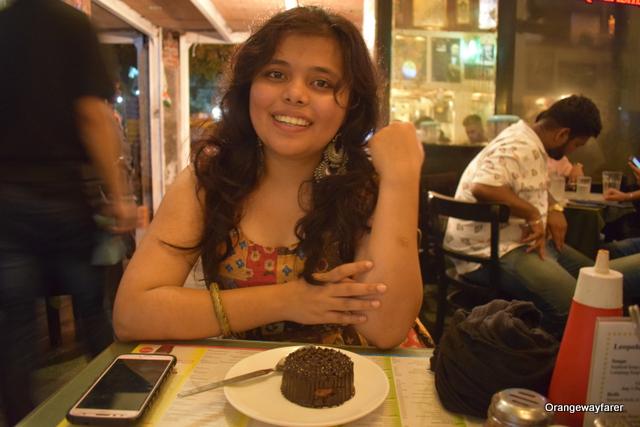 The heritage gymkhanas ( the Catholic Gymkhana on Marine Drive, Willingdon Catholic Gymkhana in Santacruz or the Bandra Gym) brings in Christmas with bingo nights, makeshift festive bazaars, cosy parties, and plenty of dances. Santa to much of your surprise may grace the events! But you need a membership or a "member" friend to get an entry!
If you have a day for leisure, I suggest take a quick ferry ride from India gate to Elephanta Caves. You can also visit the remnants of many old forts that dot the Mumbai coastline, Vasai fort being one of them. However, do know that it is difficult to commute in Bombay traffic. I suggest abstaining from deviating further from the train line.
Mumbai's iconic Parsi cafes will serve you a sumpteous dinner.
Colaba Causeway is likely to be jam-packed with rejoicing crowd. It is your best bait if you love celebrations. Make a pit stop at Nariman Point for snacks. Bare mia cooks the best Chicken Tandoori in entire Bombay if not India. Do not miss that for anything!
The East Indian Community and their distinctive Christmas celebration in Bombay
However, deep within the layers of modern Christmas, lies the East Indian Community, the native Christians of Mumbai. Their customs were heavily influenced by Portuguese, thanks to colonial days and dialect, custom, food differ at large with the same of ongoings in Bombay. Christmas is an act of Koswad (sharing) among the community. Long cherished recipes to develop distinct sweets and sharing them among neighbours and family on a glass dish with carvings or paintings and covered with a lace scarf is still in use. Houses are scented with the aroma of Pork sorpotel being cooked in Bottle masala. Bottle Masala is family heritage, often consisting of 33 or more varieties of spices, cleaned, sun-dried, roasted, pounded and then stored in empty beer bottles.
East Indians apparently derive the name by the virtue of working closely with British East India Company. However small the community number is, their huge spread of Christmas feast is impressive.
Some of the Christmas special delicacies from east India households are Christmas rice, made with brown rice, decked with hard-boiled eggs, barista and a generous amount of dry fruit, a Portuguese cake named bolde-coque, and thali sweet (suji, coconut, sugar, eggs baked together in a thali). Date rolls, kulkuls, Cordial (made with coconut), boros (biscuits), neuris (like the karanji, but with lots of layers and stuffed with mawa).
9. Goa
Goa is the crown jewel of Konkan Coast. It is beautiful beyond words, especially in the winters. The sea breeze brings the scent of distant land as the sun sets on the horizon.
While the rest of the country was under British rule, Goa was under Portuguese government. The remnants of a different colonial master are felt at every street of Goa, also referred to as Gomantak in Sanskrit (probably that explains the numerous number of cows who seem to sunbath at Goa beaches?)
Unbound nature, great food and sprawling golden sand beaches are the main attraction of Goa. For Christmas, specifically, make sure to attend a mass at one of Goa's numerous heritage churches. My recommendation would be Basilica of Bom Jesus, a UNESCO heritage site at old Goa. The body of father St. Francis Xavier is preserved in the golden case and on display for visitors. The air is filled with firecrackers, "Merry Christmas" in English, Konkani or local language. people are more than welcoming during Christmas.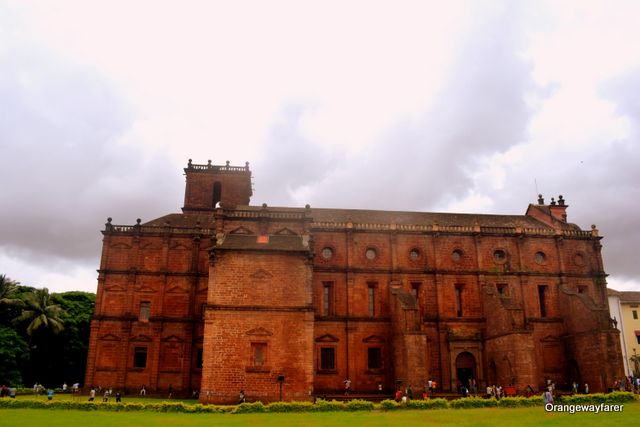 Also read, a guide to eat great food in Goa.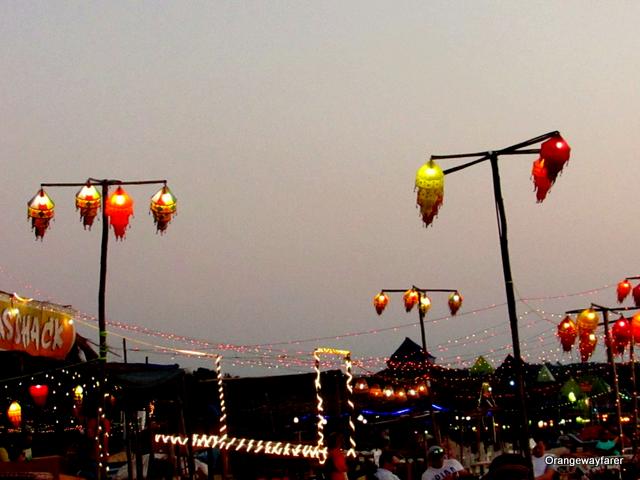 The clay made statues at nativity scenes are built for days and kept at every household. Paper lanterns in star shapes and colours are abundant on the roads. 'consuada', a custom of sharing sweets among friends and family and the lesser privilege is practised. Remembering the wise magi who visited Jesus and epiphany is a part of Goan Christmas too.
The Baga beach (Goa's longest beach) tend to receive the maximum number of footfall and gets pain-strickenly noisy. If you want to escape the surge of human crowd, head towards the quaint beaches of South Goa. Price is not as steep and you will be welcomed by the nameless lagoons and backwaters in this part of the world.
To observe the locals in Goa soak in the festive fervour, you must visit the Latin quarter of Panjim, Goa. the quaint little restaurant named Venite is the local's favourite where a table on Christmas eve is a prized possession.
The words "Hi Mhoji Kudd", which in Konkani means "This is my Body", from the Institution Narrative adorns the alter table used for Holy Mass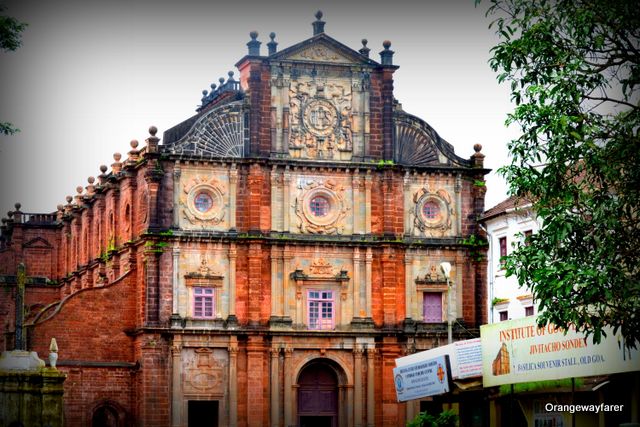 When in Goa during Christmas, I recommend tasting the wide range of festive food prepared. Most of them are prepared at home. If you have a friend in Goa, you are good to go! Otherwise, the roadside stalls will be your best help!
Neureos (small pastries which are stuffed with dry fruit and coconut and fried)
dodol (like toffee that has coconut and cashew in it
Goan Nueris/ Karanjis and Kulkuls
For a very earthy feel, we suggest visiting Panjim's Latin quarter where old buildings in pastel hues adorn the road where a troubadour (mostly the teenage son in the family) plays the favourite Christmas carol with his guitar by the gate!
10. Gokarna
Those who get scared away from goa's never-ending tourist crowd, can drive further down and find solace in the sleepy beach town named Gokarna. Rocky beach, old churches named as our lady of the sea, Malabari seafood dishes infused with the goodness of coconut chutney will soothe your mind.
In fact, the serene beaches of Coastal Karnataka is unheard off, lies far off the tourist trails and yet allows one wayfaring through charming coconut grove vistas. Take for example Udupi, Manipal or Malpe beach, where at least public transport will take you.
A friend of mine studied at Manipal and met her Beau there. On a bike, they will explore the nascent lagoons and butterfly beaches and even make love on the shore. Not a soul would know!
11. Udupi
The Catholic community in Mangalore and Udupi district of coastal Karnataka are distinctive in Christmas festivities. Once a sleepy town hidden behind the coconut grooves, Udupi is slowly paving the way to the weekending crowd of Bangalore.
Famous churches of Mangalore included St. Sabastian Church Bendoor, Rosario Church, Derebail Church, St. Joseph's Seminary in Jeppu, Milagres Church, Urva Church and many Churches, Lady Hill convent in Lady Hil.
The local name of Christmas feast is Nathaleche Festh where customs points towards an ancient root to the Catholic faith.
Traditional houses of Mangalore are a beauty to behold. You can easily set up the nativity scene, a crib in case of India and deck it up as far as your imagination stretches in house gardens. 'Nektr' (star) or 'Guddeep' (lantern) are made at home. Kunwar or a plate full of sweets are distributed among neighbours. The feast includes Murukku, mutton chop, Pork Vindaloo, Chicken fry, Chicken masala, Duck roast, Appam, Stew, Cutlets, Salads, Rose cookies etc.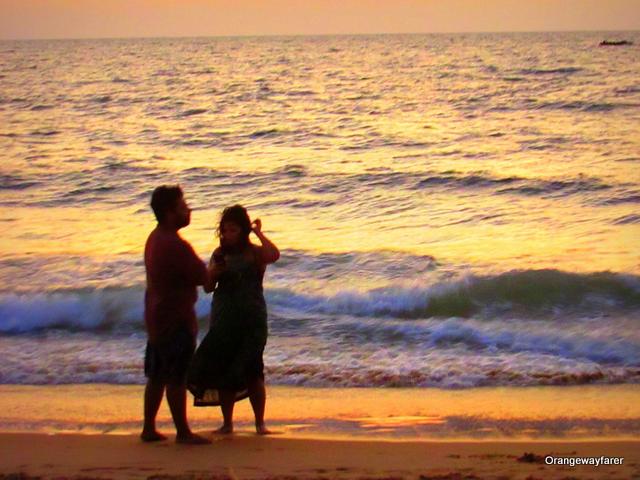 12. Bangalore
It is in Bangalore where I first tasted a "homemade Christmas meal". It was Bangalore where the festivity first touched a chord in my heart.
The campus of Christ university would be all decked up before the holiday beckons. Christ university would never allow its students to take holidays on a whim but Christmas was a time to make merry, unabashed! We would deck up classrooms, play secret Santa games, prepare for a carnival (a college fest). The stars made with papers and sparkles would glitter on top of the crib.
Churches (Holy Trinity, St. Francis Xavier's Cathedral, St Mary's Basilica, East parade Church etc) are all decked up with colours and flowers, and a crib.
The cafes and fine dining restaurants would start with their Christmas special menu. MG road is your go-to place indulge in good times! I love Koshy's and the Only place the most. For a great meal with steak, try the Portland steakhouse.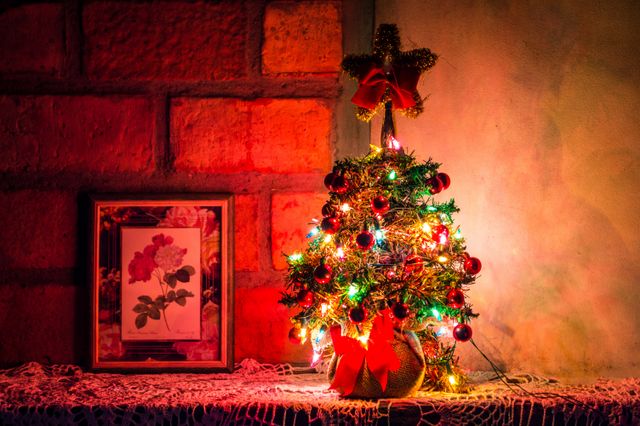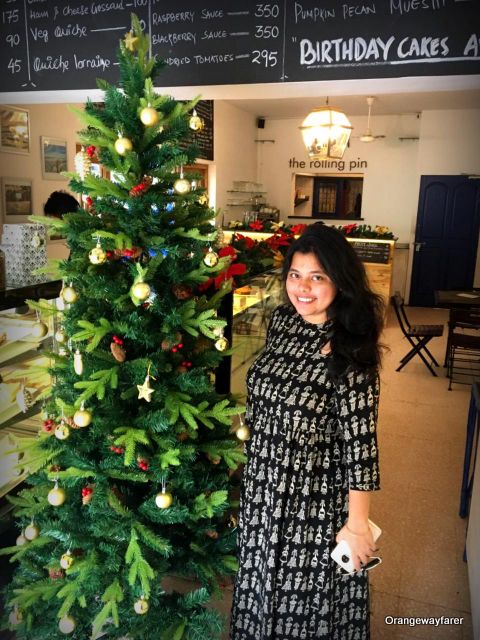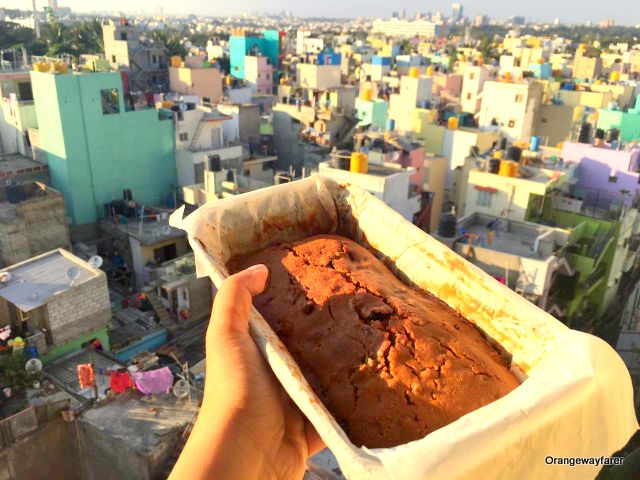 12. Coorg
Bangalore becomes repetitive after a while. for a quick gateway, head out for Coorg. The misty mountain town has plenty of homestays tucked inside the coffee plantation where you can spend a perfect Christmas holiday with coffee wine and coogi pork pickle.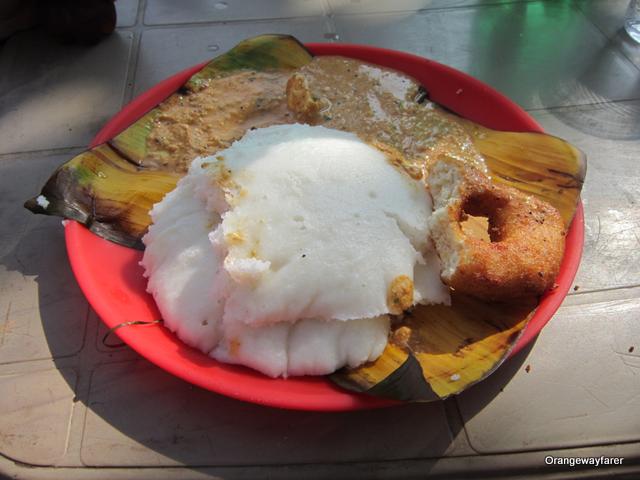 13. Pondicherry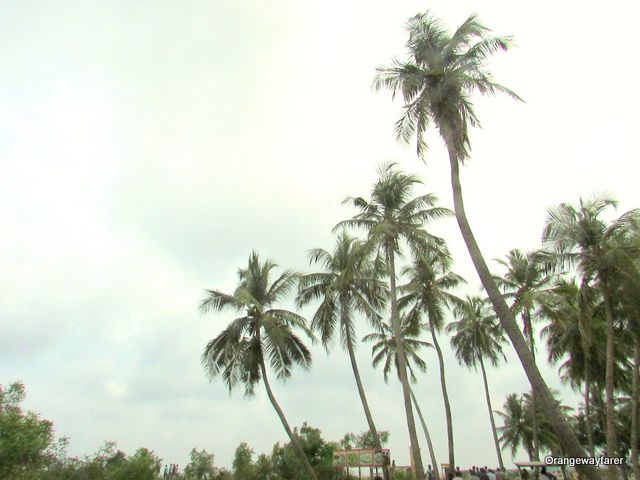 I cannot express in words how much I love Pondicherry, the erstwhile French town lying sluggishly by the Tamil Nadu Border. The Bay of Bengal lingers at the Promenade beach as locals get busy with cake mixing 45 days prior to the advent of Christmas. Every house in the yellow painted town brings some delicacies like figs, raisins, candied apricots and cherry, orange peel, dates, prunes, cashew nuts, pistachios, pecans, pine nuts, hazelnuts and almonds and put them in a warm glass jar, filled with spiced mull wine! Rum and brandy occasionally make their way into the coveted glass jar too!
Pondi's famous churches are all lit up on the Christmas eve. Basilica of the Sacred Heart of Jesus, Eglise de Notre Dame des Anges (The Church of Our Lady of Angels), The Cathedral of Our Lady of the Immaculate Conception, Church of the Assumption, The Church of Our Lady of Lourdes, and Church of Our Lady of Good Health are the famous churches in Pondicherry. All of them house French artefacts from past, beautifully illuminated gardens, Nativity scenes. Missing snowman is made out of cotton balls and adorned with bright red dresses!
Locally known as 'Samba Kovil', the 300-year-old Immaculate Conception Cathedral is a prime place of worship among the local dwellers.
However, I prefer to stroll around the French town of Pondicherry more. Once a residential place inspired by the 18th century private mansions of France, the hospitality industry has slowly but surely taken an aggressive move towards owning these beautiful buildings. Painted in yellow ocher and grey walls, with the multi-panelled windows, white stucco exteriors, the polished wooden doors in arched doorways, the high ornate gates flanked by bright bougainvillaeas and the wrought iron lamp-posts, the French quarters of Pondicherry reminded me of Hoi An, Vietnam!
The houses now converted into fine French restaurants serve amazing food! My favourite would be Le Dupleix and Bon Sejour since they are the oldest in business. However, to be honest with you, I have walked into many cafes in a whim only to be pleasantly surprised!
These are the places which celebrate Christmas till the wee hours of the night. DJ, firecrackers, live music and every other trend of new age party are immaculately followed.
When in Pondicherry, do not forget to take a stroll around the famous beaches of Promenade, or set sail on a ferry ride to the heavenly Paradise island. Pay a visit to the iconic Auroville, Sri Aurobindo Ashram. The iconic Pondi made chocolates by Mason & Co are a must buy souvenirs for the family back home!
Near to Pondi, lies a forgotten Danish settlement at Tharangambadi (remnants of old Danish colony of Tranquebar). Drive for two hours and catch a glimpse of the New Jerusalem Church at the coastal town. The Royal Danish monogram in red and gold is intact on the ivory white institute. A fort is in close vicinity as well.
Another stunning institute named Basilica of Our Lady of Good Health is located at the small town of Velankanni near Pondicherry. It is well illuminated on the eve of Christmas with lights and showcases a stunning ivory white chapel by the sea-front.
14. Kerala
Kerala, "God's own country", retains an undisputed reputation of harmony among different faiths. Christmas is a prime festival here and has it's very own customs. Christianity in Kerala dates back to ancient time and has little influence from any foreign country. It is evident in the ways Mango tree leaves replace Christmas tree or Diyas and candles are lit at houses. Faithfuls fast 1st to 24th of December, until the midnight service. Unlike other places, Christmas in Kerala has a very unique religious feel of its own.
A traditional Christmas brunch consists of Appam and Beef stew. Semiya Payasam, coconut cake and Kerala Christmas cake are made at home and shared with neighbours as a part of the festivity.
At Cochin (Kochi), Christmas coincides with Cochin Festival, a long festival that lasts till the new year.
Buring of Santa Clause is a common practice in Kerala. The custom is also observed in Goa.
Burning an edify of Santa Clause (also referred to as the burning of Old Man) at the New Year Eve is believed to ward off the evil eye and bring in prosperity for the new year!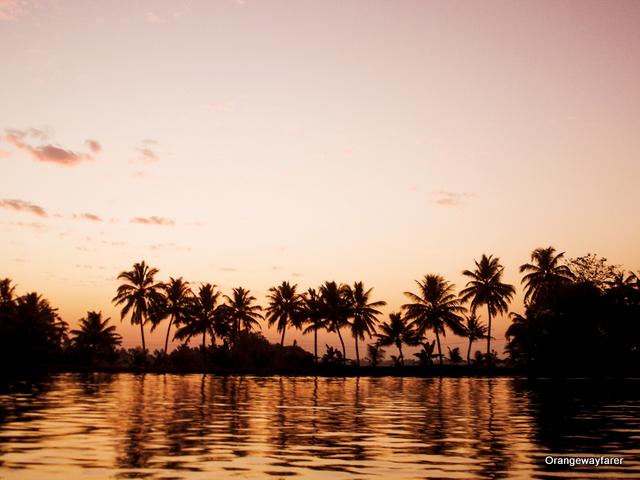 Kochi is a dainty town by the Arabian sea. I instantly fell in love with the old warm charm of the pretty little houses, perfectly blending in with the well designed gardens in front. The town is beyond beautiful. There are estuaries crisscrossing roads, roads are stretched under the canopy of coconut groves, iconic fish nets brought of China are operative at the dawn of the day. The walls had posters of Dulquer Salmaan movies (I am still crushing on him).
At Cochin, make sure to visit Fort Kochi, a heritage hotel by the Arabian sea and have a memorable dinner. You may also visit Ginger House in morning for a hearty brunch.
Kerala coastline is dotted with pristine beaches. The lighthouse of Kovalam, rocky seashore of Varkala or the ancient ruined forts of Bekal (the Tu Hi Re song famed) is to name a few. You may also choose to visit the Nilgiri mountains. I suggest, spend a few days at Thekkady rather than Munnar. the latter is way too touristy.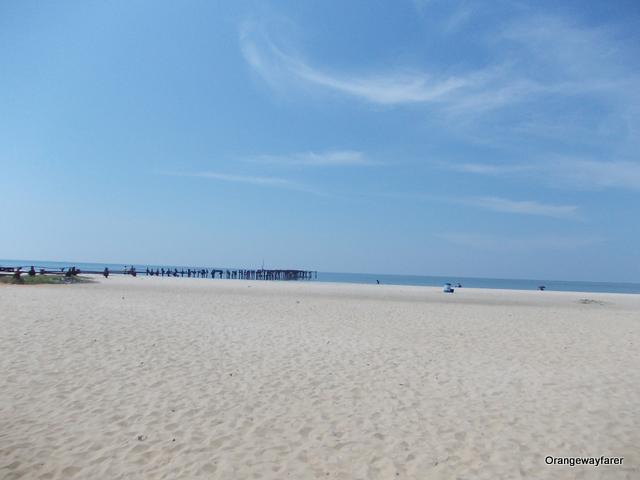 15. Delhi
The bitter cold and foggy weather in Delhi can be combatted with a family picnic spread out in front of the sprawling garden at India Gate. I spent two Christmas eves in Delhi. The warm and short-lived glorious winter mornings are essential highlights of Delhi! I found many tourist buses full of travellers across the globe being churned out at every monument and hurrying up for the quintessential "Dilli darshan"!
Lutyen's New Delhi is a treat to the eyes. Her stretched highways, candid urban plan, profound buildings and the looming presence of Sarkar of world's largest democracy is an experience of its own. Unless you are going out for the frequent road trips from Delhi, India's capital city will treat you with countless thrills, ranging from old world marvels like Bawli, Lal Killa (Red Fort), Jama Mosque to Haz Khas and swanky malls of Saket.
The fine dining restaurants at Connaught Place serving roast turkeys are eager to host you for dinner. The palatial colonial buildings are beaming in old glory and colourful lights.
The embassy houses arrange for unique Christmas markets. I love the food stalls they set up. From German meat loaves to Goulash, you name it and you get it!
Of course, almost every house in Delhi arranges for their own style of Christmas party. Drinks and good times galore at the bars and pubs. Apparently, the short-lived British empire in Delhi could not leave behind unique Christmas legacy.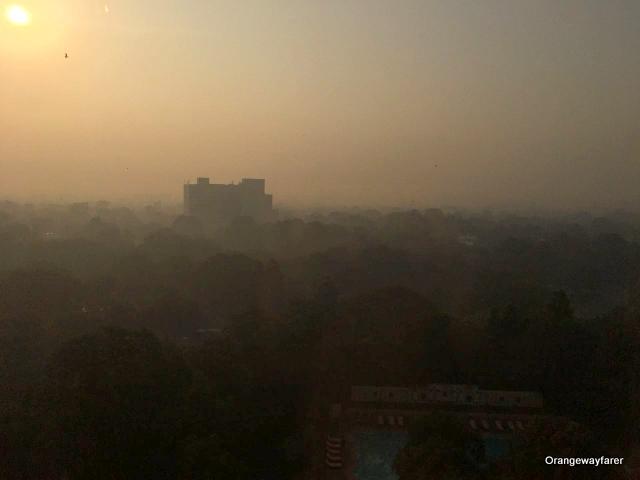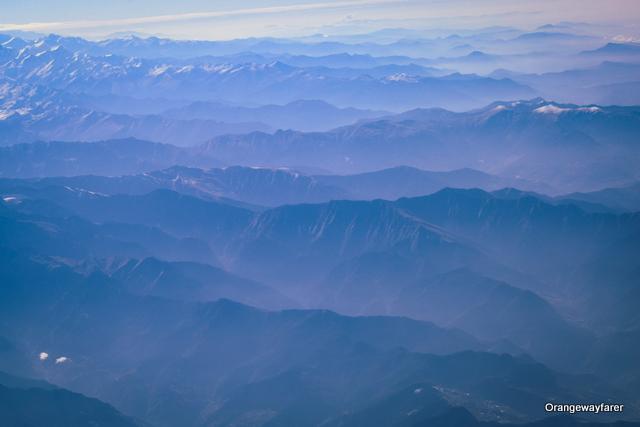 16. Himalaya
Unlike the rest of Indian plains, Himalaya is probably the only place in the country where Christmas is "White". Snowflakes do not need to be made out of cotton balls. SNowman is real!
The upper altitude destinations you hike, you trade for a better view, stunning scenery, frozen lakes, serene river gorges and sprawling valleys. Not a soul anywhere around.
However, the lopsided win of a slice of paradise in Himalaya also has downsides like water crisis, terrible road condition and health hazards (AMS). Plan your trip keeping them in mind.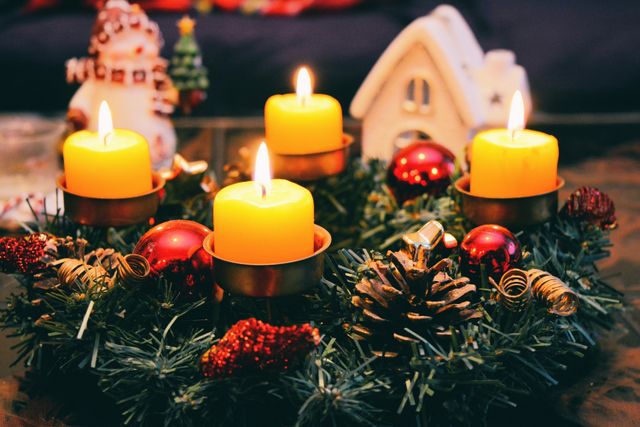 I did not find any deep-rooted Christian custom or culture in Northern Himalayan ranges, namely Pir Panjal or Dhaula Dhar. Apart from touristed Shimla and Manali where British ventured in and a few more spots in the mountains where Army camped, Buddhist monasteries, maroon-robed monks, and the prolific Hindu Dhams (Kedarnath, yes) are main attractions here.
But Christmas, as seen in Western films, books, and culture as a whole, can only be found in Himalaya in India. The snow blanket covers the region. The stone houses and wood castles stand tall amidst the vastness. It snows frequently. Honeymooners will not want to leave this dramatic landscape, it is a given!
The old town of Manali remains under 14 inches thick snow. Hotels will keep no stone unturned to bring in Christmas in the Himalayas in style. there will be lights and fun and frolic. For a perfect Christmas brunch, my recommendation is cafe 1947, Drifters and Martin's (Himalayan Sports Club).
At the outskirts of Manali, head out to the valleys to indulge in snow activities. I hear snow tubing is a thing here! Skiing takes place here too!
The Khyber in Gulmarg, Kashmir is the best skiing resort in India though.
Shimla is the destination where I first fell in love with the mountains. My dad planned a trip back in the 90s. We would stay only at the Himachal government cottages. We would travel with a driver who will keep his calm even when the tier gets punctured. We would know what is Rohtang pass and instead call it Orang Otang (major facepalm, I know). We were walking in the premises of a Kipling novel in Shimla.
I hear there have been many drastic changes in the city. Christmas in Shimla is celebrated in a flimsy way with winter carnivals, live snowmen (is that a thing?), toy train etc. If your budget permits, secure a stay at the Wildflower Hall, the regal experience of Shimla holiday. Kurfi, Narkanda should be in your list of day trips.
If you are looking for calm and quiet in the snow-covered peaks of Himalaya, consider visiting the upcoming destinations of the interior of Himalayan villages. Chail, Kasol, Barot, hiking to Prashor lake, Chamba, Tirthan valley, Jibhee are just a few names. Though the usual festivals of Christmas are low key to invisible in these regions, you are likely to find your Santa amidst the Deodar tree forest in the valley,"Tree of the Gods". The charming town of Landsdown sits in tranquillity amidst the Garhwal Himalayan range. Visit there if you are looking for remnants of colonial building and legends of the army camp, the Garhwal Rifles.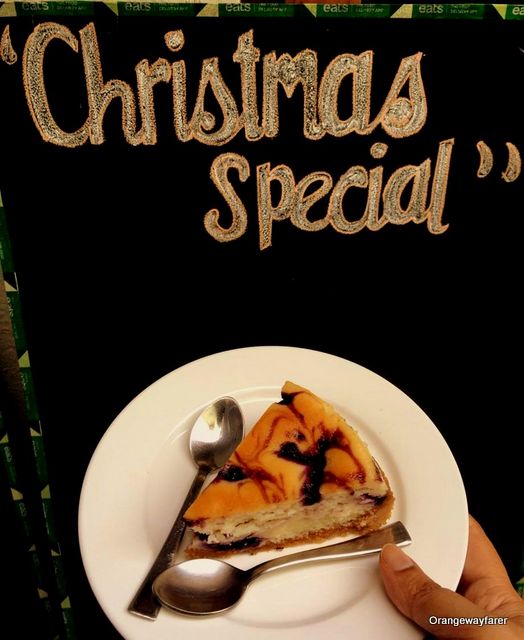 Bilingual names in the community, traditions in semblance with nature and heritage, locally sourced sumptuous ous Christmas special meals and warmth are distinctive features of Christmas in India. It is rapidly getting commercialised (yes, I am talking about the malls decking up with Christmas trees) yet deeply rooted in traditional practices in the faithful houses in distant parts of India. It is time we take pride in and celebrate what is our own! After all, what is in a festival if it is not a medley of human emotions?
Pin it for later!
Pictures in use: Rajdeep, Deep and Raktima