"I could live in a sari; I was born to wear a sari."
Vidya Balan, Bollywood actor
My love for Sarees knows no bound. I have seen my mother, aunts, grandmother wear nothing but a piece of Saree and trek the Himalayas or swim in the Bay of Bengal. The seemingly meek confrontation of fellow schoolmates uttering "I cant do this.. I cant do that.. wearing a saree" never sounded convincing to me thanks to the amazing ladies I have known from my family. here is an ode to them….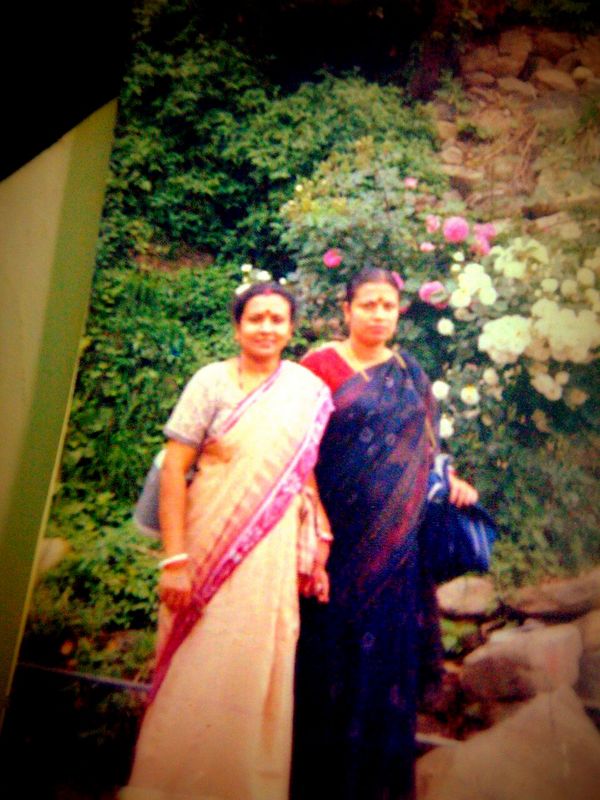 I am a travel blogger and wish to remain so for the next course as my blog grows. However I must establish the fact Sarees are an essential part of my backpack! I embark on my journeys mostly with the least of frills and can only make exception in case of a saree!
So when Goa happened, amid the monsoon cloud, I had to carefully pick one 6 yard of wonder to suit the mood. Here goes the saree that my mother owned as the first one in her wardrobe!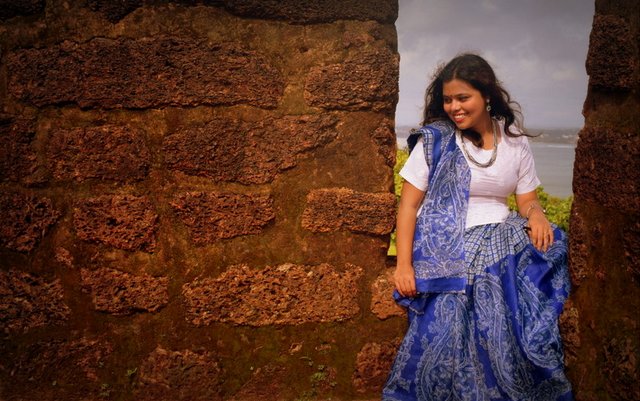 My saree musing are for days sunny and bright indeed. For a perfect sunbath I needed something comfortable and easy to slip in! So here comes my black little dress! I just love it! And it oozes out vibrancy only with a touch of cherry red lips!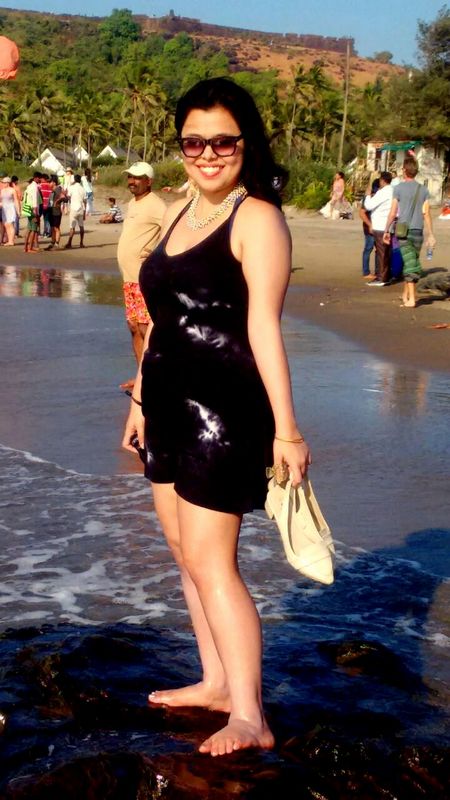 There is a certain amount of nonchalance in lovers' continuous meets! This is me meeting the Baga beach for second time! My attire is direct from the malls of Bangkok!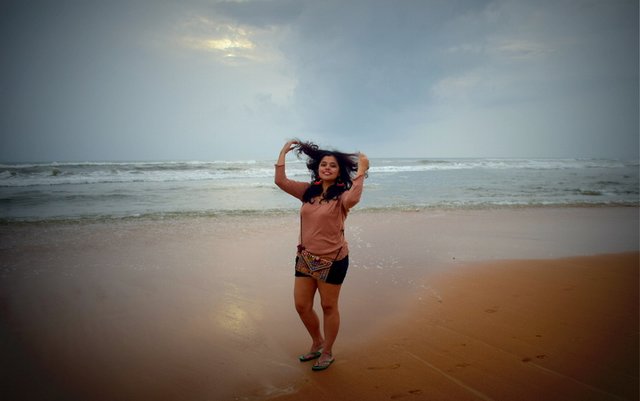 This headband is one I shopped from Hampi! You do find this quirks of beauty from the vast wilderness Hampi is.
Let me quickly head back to the beauty of cotton. The cotton kalamkari wrap on, I collected from an exhibition in Bangalore, is styled on sea-green base and a detail band with red stripe is woven at the end. I love to wear it as a skirt, sometime I use it as a beach cover up. The romance is apt for Goa beaches!
And you? what is your favourite style in Goa? Let me know in the comment section so that I can find some inspirations!
Want to get real time updates of my travels?
Get updates and read additional stories on the Orange Wayfarer Facebook page.
Follow Orange Wayfarer on Instagram.
Follow Orange Wayfarer on Twitter.
You may also subscribe to my weekly newsletter!