Ready for an obscure adventure from the depth of Arctic land? Nynavut is Canada's sprawling northerly land where humans lived since 4500 years! Mikaela from Voyageur Tripper writes about this enthralling snow-land, its culture, way of life and other tourist attractions!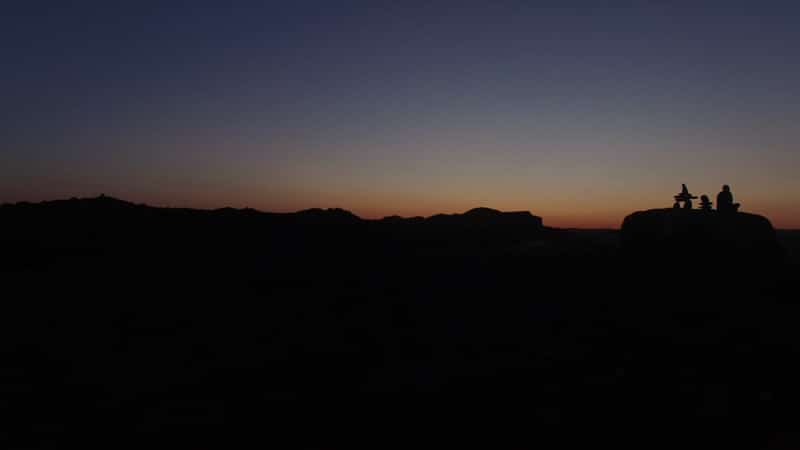 Few Canadians, let alone international travelers, could pinpoint Iqaluit, Nunavut on the map. As the capital city of Canada's largest territory, Iqaluit is a gateway into the Eastern Arctic – a land of sprawling tundra, abundant wildlife and icebergs calving off ancient glaciers and floating by in the arctic ocean. For thousands of years this harsh environment has been home to Inuit, and their predecessors, the Thule and Dorset.
While a trip to the far reaches of the north tends to be prohibitively expensive, the adventurous soul will find plenty of cultural things to do in Iqaluit  – without breaking the bank.
I spent a season leading hiking trips and supporting town tours in Iqaluit, and have guided travelers on all the activities listed below. I've since returned as a tourist myself. Once you're ready to plan your trip, head over to my Ultimate Nunavut Travel Guide for tips on landing cheap flights, where to stay, additional things to do and more.
Also read: Planning a trip to Alaska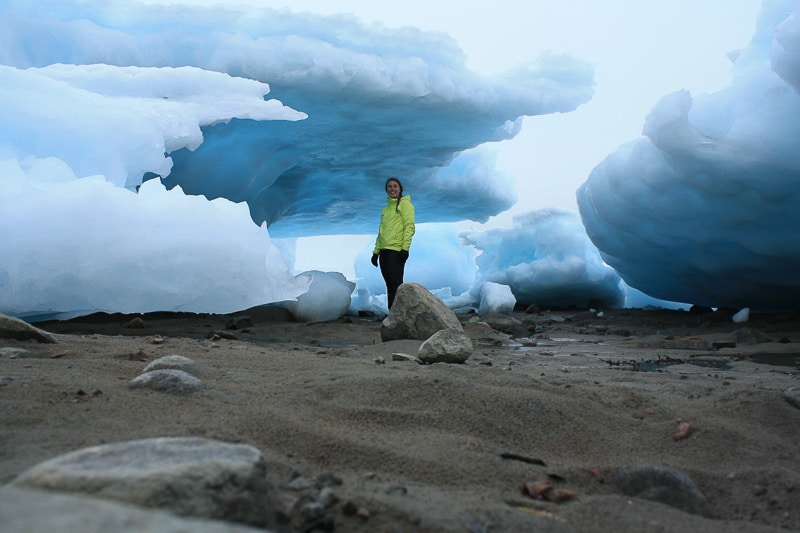 Experienced Untouched Cultural Gems of Iqaluit
Unikkaarvik Visitor Centre
Start your trip at the Unikkaarvik Visitor Centre for a self-guided orientation of Nunavut. Here you'll find information on the geography, the wildlife, and the people of Nunavut. The employees at the visitor centre are always incredibly friendly, so don't hesitate to ask them questions.

Nunatta Sunakkutaangit Museum
Located right next to the Visitor Centre lies Nunatta Sunakkutaangit Museum, the only museum in Nunavut. The museum features exhibits promoting local culture, history and artists. In the room on the right, there are beautiful photos on the walls depicting Inuit life on the land. In the room on the left, you can see traditional hunting gear and winter clothing, and watch videos made by students from the smaller and remote communities.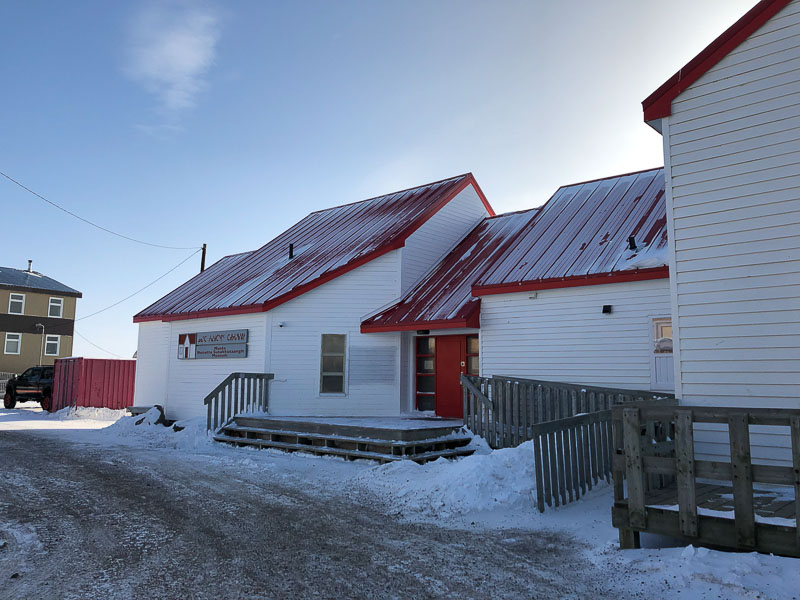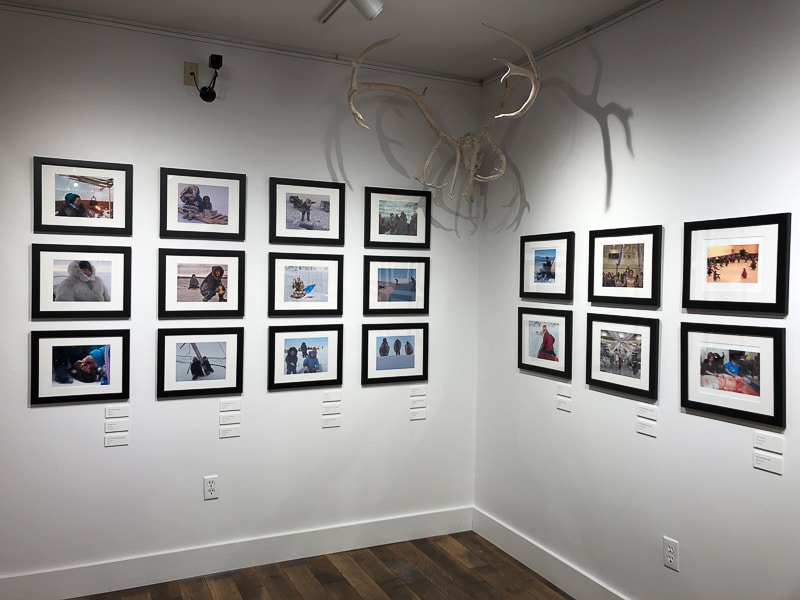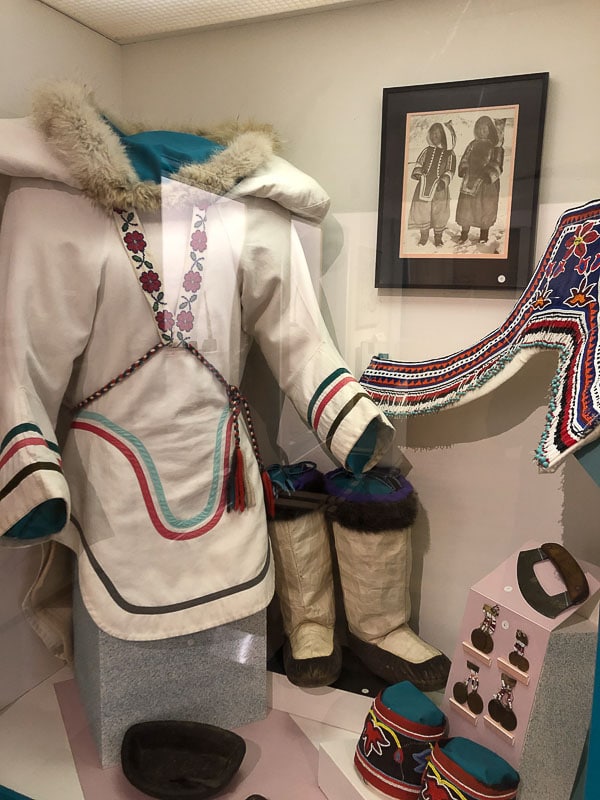 Distant Early Warning Line
Following WWII, Iqaluit served as a site for a US military base. The Distant Early Warning Line (also known as the DEW Line) was constructed in the 1950s during the cold war. This radar system stretched north across the Canadian Arctic intended to detect a Russian air attack. While the system is no longer in use, you can still drive up to the radar structure and look around. On the drive up and at the top, you'll also get a great view of Frobisher Bay and the town.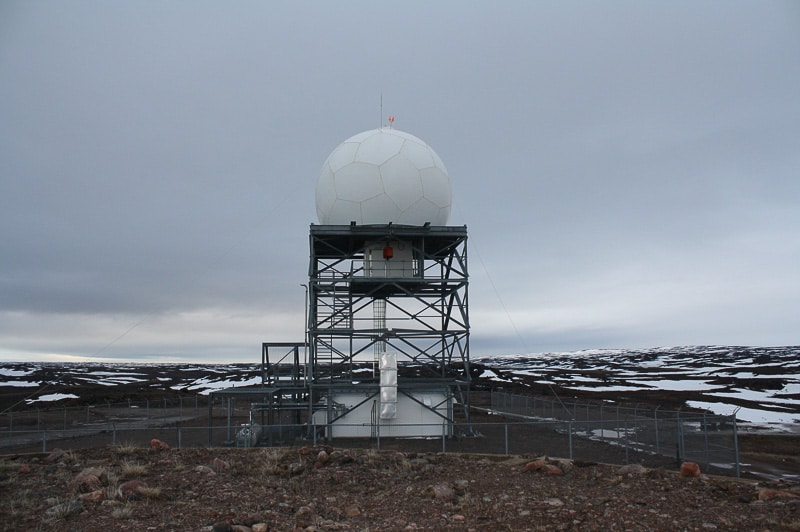 Hudson Bay Company Post buildings
In Apex, the town just 10 minutes outside of Iqaluit, you will find buildings from the Hudson Bay Company Post. Between 1914 and 1943, the post would move several times before settling in Apex. Although boarded up and privately owned now, you can visit the buildings and see them for yourself.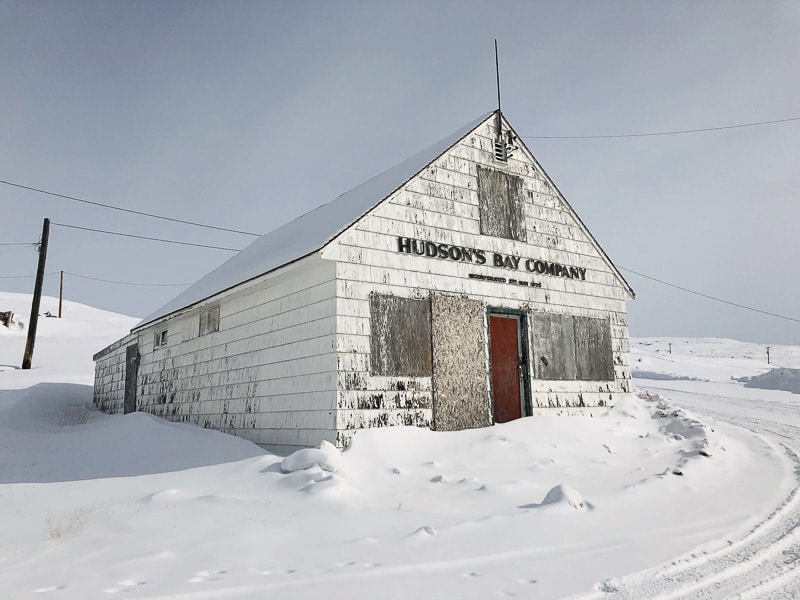 Legislative Assembly of Nunavut
Prior to 1999, Nunavut was part of The Northwest Territories. However, the people of what is now Nunavut desired their own territory – to govern themselves in a way more closely tied to their culture, including the use of Inuktitut as an official government language. After three decades of work Nunavut became a territory, and Iqaluit its capital city. You'll learn all this and more on a free tour of the Legislative Assembly (call ahead to schedule a tour).
Take a Town Tour
The easiest way to see all of the above is to take a town tour with Inukpak Outfitters. Not only will this provide easy transportation, but your guide will be able to provide you with rich context behind what it is you're seeing.
Cultural Events
Throughout the year there are a few cultural events you may be interested in. National Indigenous Peoples Day is June 21 and there is a celebration open to everyone. Alianait is a music festival in June each year with artists coming to perform from across the north. Toonik Tyme occurs in April and is an annual 10-day celebration of Inuit culture and the welcoming of spring.
Also read: The story of Bodo tribesmen who brought back the population of one-horned rhino from the brink of extinction.
The land in Iqaluit, Nunavut itself has a story to tell.
No trip to Nunavut is complete without time spent on the tundra or on the arctic ocean. For the three activities listed below, you'll want to contact an outfitter ahead of time to schedule.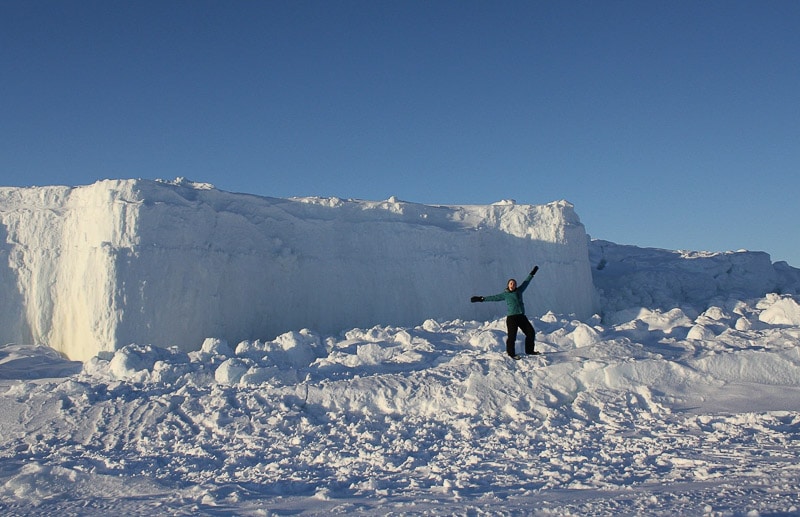 Snowmobiling
Perhaps my favourite activity in Iqaluit, a snowmobile ride on the frozen arctic ocean is unlike any other experience. Iqaluit lies on the coast of Frobisher Bay, which is home to the second highest tides in the world. When the tide comes out, all of the ice lowers (like an exhaling chest). Ice in contact with the land, however, remains in place causing ice cliffs to form along the shoreline.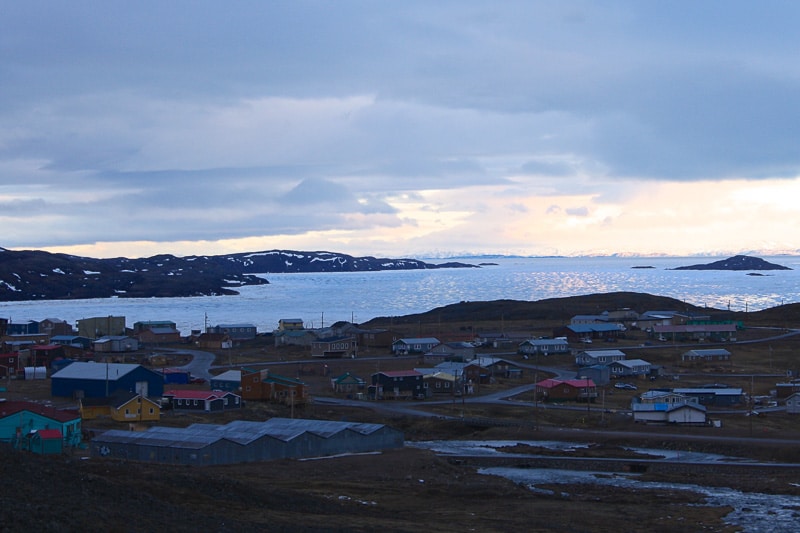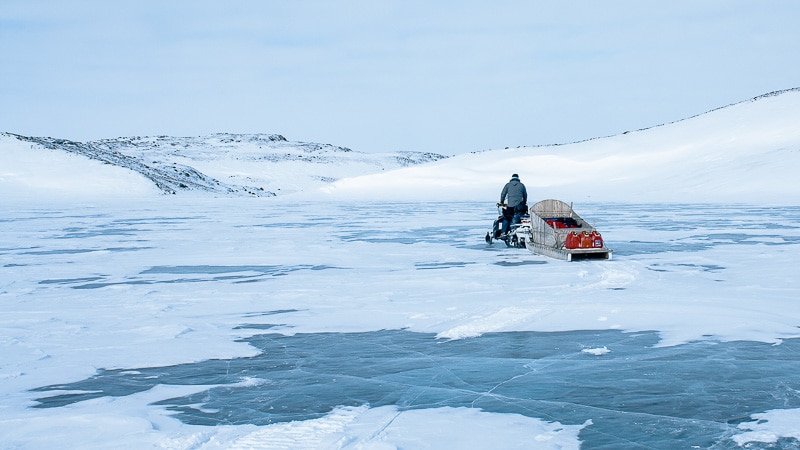 Dog Sledding
Inuit traditionally traveled by dog sled. Although very few still use dogs as their primary means of travel, there are outfitters who can take you out on the land with a dog sled team. Although slower than a snowmobile, this mode of transportation howls and likes its ears pet.
Hiking on the Tundra
Walk along the rocks of the Precambrian Shield, some of the oldest rocks in the world. In fact, the oldest fossil scientists have uncovered (a species of red algae) was found on Baffin Island (the land upon which Iqaluit rests). Lace up your hiking boots and walk along the Apex trail, which traces the coastline from Iqaluit to the nearby town of Apex, or head to Sylvia Grinnell Territorial Park and walk beside the bright blue, glacially-fed, river.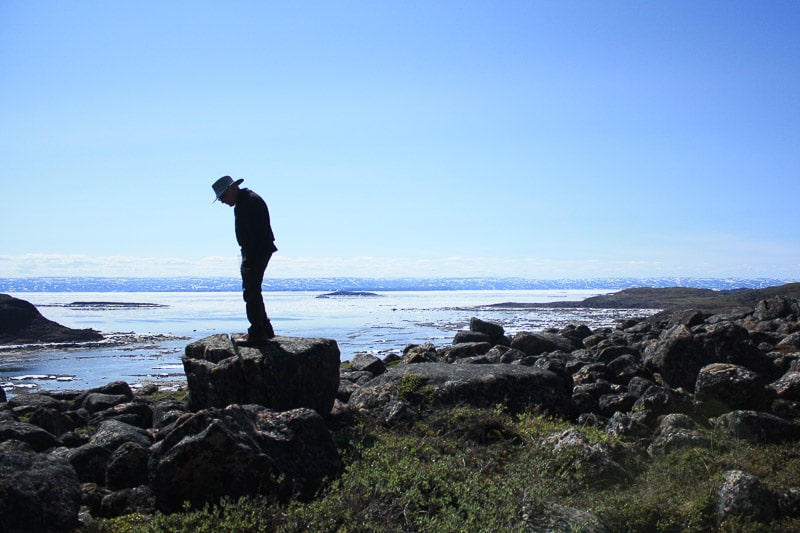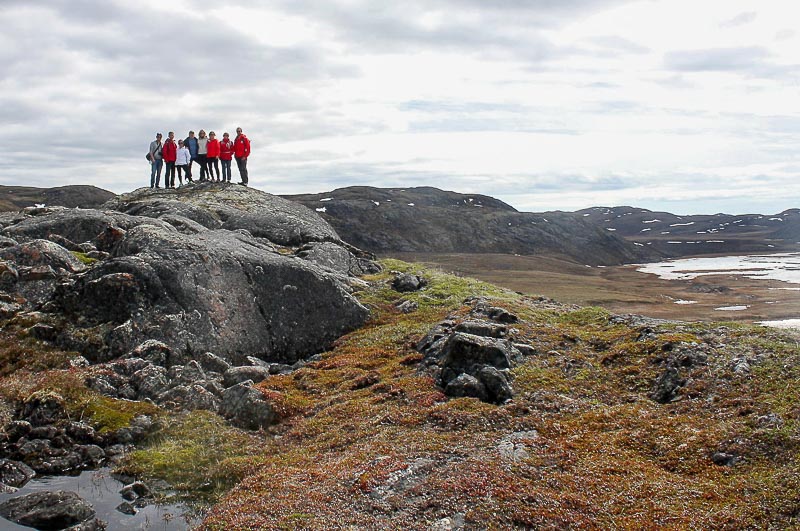 Also read: My intense journey through the Amazon forest!
Indigenous art is world renowned and there is no better place to buy some than in Nunavut itself. Here are a few places you can go to buy Indigenous art in Iqaluit.
The art museum has some beautiful pieces for sale. You'll find wildlife carvings, jewelry, wall hangings and more. I purchased this felt polar bear wall hanging from the museum. The arctic ocean, tundra and an Innunguat stitched onto the belly.
Here is where you'll find the most beautiful clothing and accessories, like coats and mittens made of sealskin, mittens from beaver fur, and fabric designs hand sewn. I purchased the mittens below from here; they're made of beaver fur and incredibly warm.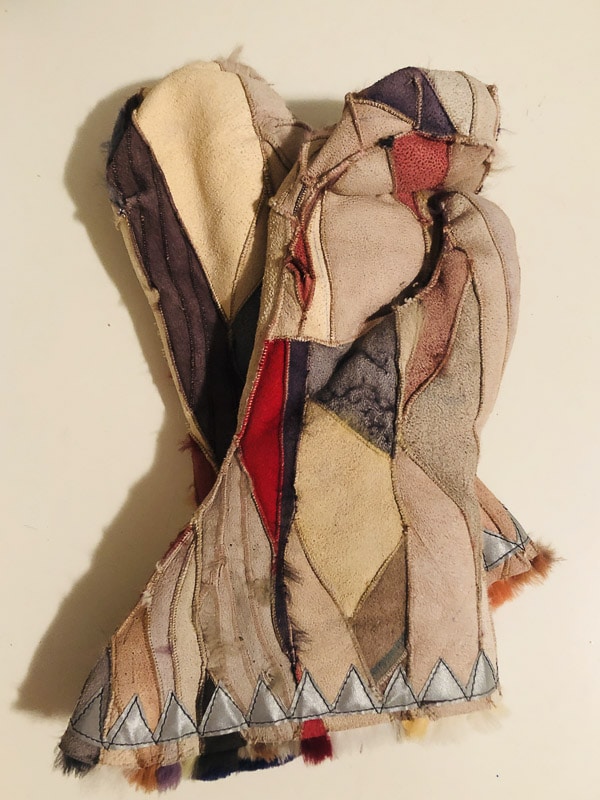 Sometimes artists will come through with their art for sale. You'll often get a better price with the artist directly than if you buy from a store or museum.
Northern Collectables
The art store downtown has a wide selection of art created by artists across the territory. The pieces are absolutely beautiful, but I've never purchased art from here myself because it is so much more expensive than buying from an artist directly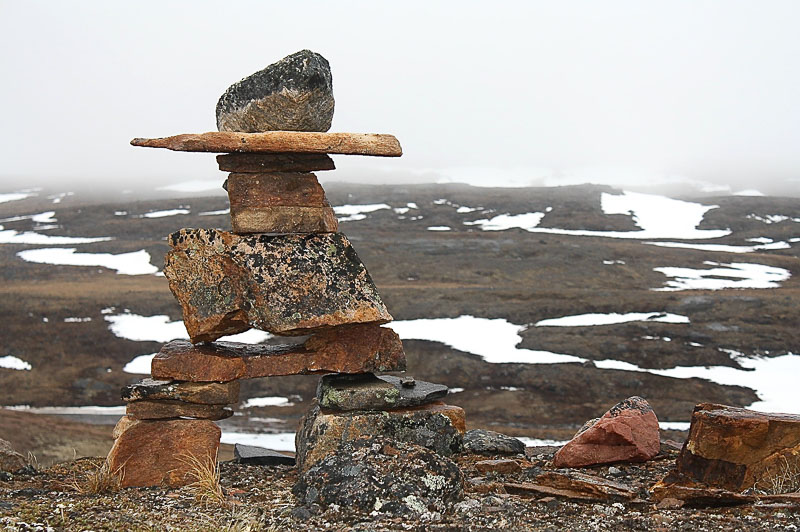 Also read: The Terracotta Horses of Bankura, a unique souvenir to buy when in India!
Experience the liveliness of Iqaluit's community by visiting some of its newest food joints. Residents in Iqaluit are friendly and community-oriented, so don't hesitate to strike up a conversation with the person next to you!
This fun cafe has the best breakfast sandwiches and the prettiest lattes. Come here for a coffee before starting your day or stop by for lunch in between activities.
Who knew you could have a brewery in the middle of the arctic? The most northerly brewery in Canada, NuBrew features several of its own beers and offers live music / events. Check out their Facebook page for what's going on!
I hope this has inspired you to consider Iqaluit, Nunavut as your next travel destination. If you have any questions, please reach out to me!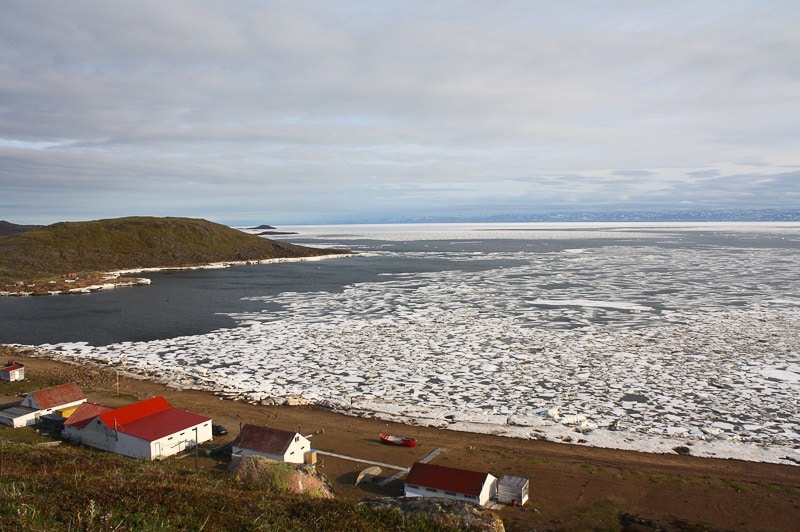 Meet Mikaela, Author of this blogpost
Mikaela is the voice behind Voyageur Tripper, an outdoor adventure blog dedicated to canoeing, camping and arctic travel. She spent a season working in Iqaluit, Nunavut as a wilderness guide and completely fell in love with the arctic. On her blog you'll find dozens of resources for planning a trip to Nunavut. Feel free to reach out to her on Instagram if you have any questions about planning a trip to the north.
Pin it for later!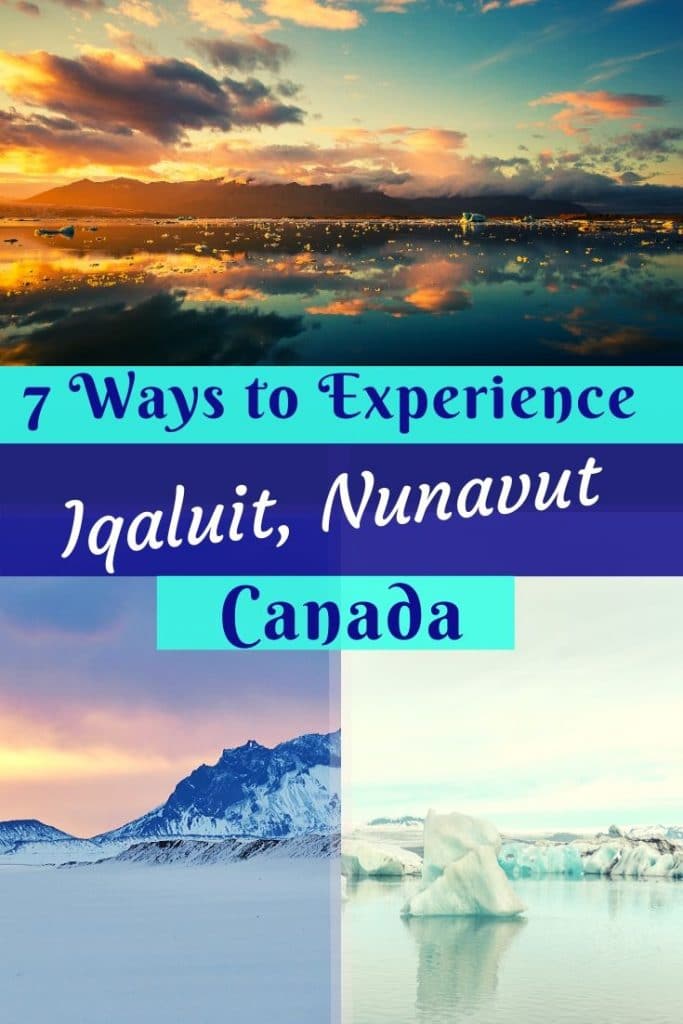 This post may contain affiliate links. Please read the disclosure post. If you have liked the article, you may support it by buying using these links without any extra cost to you.
Let's stay connected on Facebook, Instagram, Twitter! You may also consider joining my mailing list. I send travel and photography related emails only once a month!