About the blog: The old narrow lanes of Varanasi and her houses are fascinating. I chance encountered an opportunity to photograph them. It was an extremely rewarding experience as I discovered a new depth of Indian culture! This photo blog on Varanasi lists some 80 odd pictures of Varanasi's old houses.
This blog is first of the series of Varanasi blogs. This one features only the doors! Heritage doors are truly a way to a cultural traveler's heart, as well as to an immersive experience!
Pin it for later!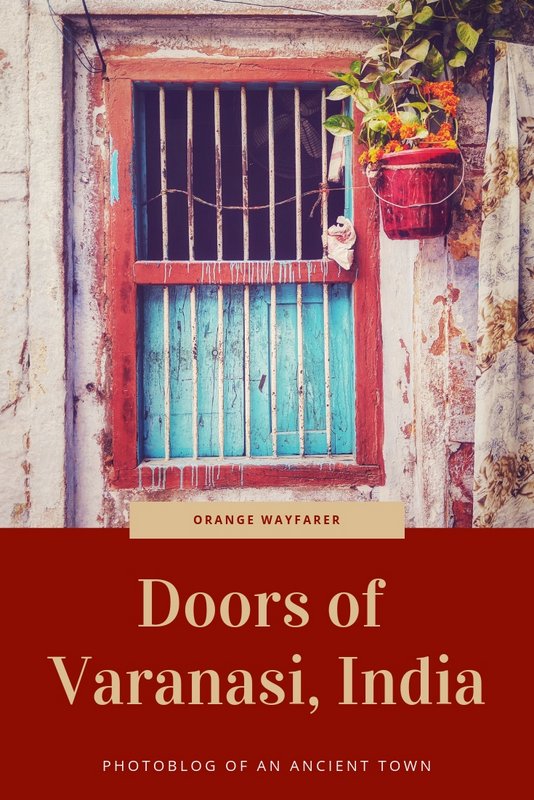 Varanasi, Benaras, Kashi: the holiest and the oldest city of India has many names. Some are endeared, some are contested. But names and human language seemed to be transient (and political too, hence short-lived in the grand scheme of world affairs) in front of the great grandmother like Charisma that Varanasi oozes.
Now that I have walked down the dingy lanes of Varanasi for days and sat by the nameless ghats of Ganga and shed tears at the Manikarnika cremation ghat as flying ash made easy way to my waterline (not crying but very very disturbed), I know why Mark Twain, the bewildered western visitor from early twentieth century wrote, "Banares is older than history".
Falling in love with Varanasi! The first condition of this photo-blog!
From Assighat to Panchganga, I walked in search of an elusive faith, an urge to put my mind in Bhakti (still not attained, haaye).
But I found love. The unadulterated emotion surging in my mind, making me chock, leaving overwhelmed as I found the precious! To my pleasant surprise, I found what I generally find in Old Lanes of North Kolkata, on the streets of Varanasi, at the doorsteps of its old houses.
If you love an old city, love people watching and prize street photography, Varanasi is your place. Start at wee hours of the day, sun-rays will guide your shutter.
A Bengali in Varanasi: As Fate Would Have it!
It is difficult to assign an age to the houses of Varanasi. There are Mohallas (specific localities divided by religion, caste etc), Tolas (oh my "Kashir Bangali Tola", I love thy!) etc. Most of them sprang up at the advent of different migrant communities.
As a Bengali, I grew up with literature suggesting a strong bond of Bengali middle class with Varanasi. Apu's father breathed his last at Manikarnika. Binodini left behind worldly pleasures and sailed to Varanasi with a group of widows. Even if I leave aside all the heavyweights of literary romance, I can not forget the evil laugh of Maganlal Meghraj, can I?
I looked for them. Varanasi smiled and transported me to a different world where Maganlal, Binodini and Apu are juxtaposed with myriad regional Indian culture. I did not grow up with them but I knew the soul of it lies somewhere distant in this country. Sitting by Dashashwamedh ghat, I could see women clad in Kanjeebharam taking a bath and a woman clad in Fulia Tant walking with the elderly mother in law by her side.
The new order of beautification of Varanasi and its impact on the old houses!
Change is the only constant. In line with that, the riverside promenade is being redesigned with swank road connecting the Sri Kashi Bishwanath temple complex with Dashashwamedh Ghat. "Ek saal mein iye jaga naya ban jayega" (this place will have a face lift in a year) told me a grocery shop owner.
Around 300 of old houses are being deconstructed to debris. The pleasure of jaywalking in the old lanes of Varanasi may be short lived. Realizing this, I jumped at the chance of photographing the remaining old houses.
Here is the first of the series of photography blogs from Varanasi with 50 odd exquisite door pictures!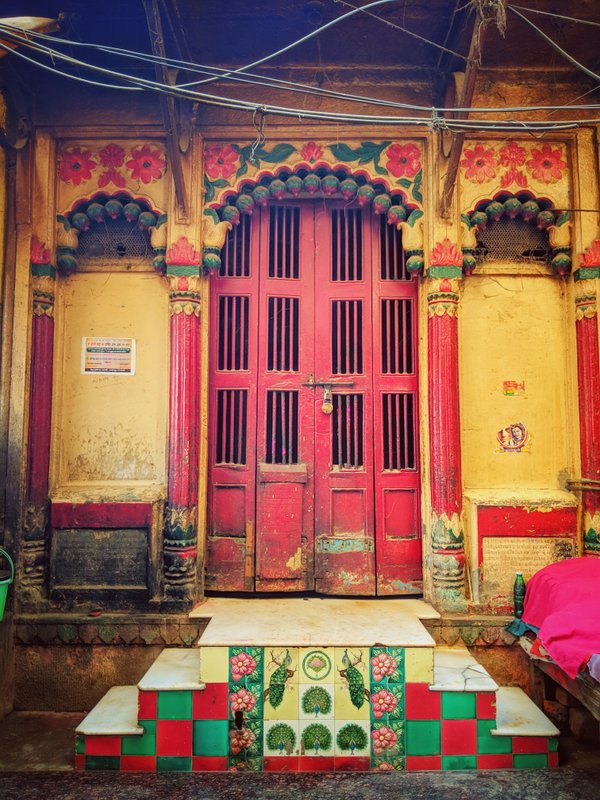 As Feluda said, Varanasi has around 33 crores temples! I did not even try counting. This one is the picture is a temple of Goddess, Debi temple and privately owned. Note the worn out sticker with Shib's face, the tiles with peacocks and electric wares.
Also read: Seven things to do in Rameswaram, Tamil Nadu that will yield fantastic photographs!
Entrance to houses: Some are permanently closed, some are "bhejano", as if someone is going to open it, as you knock on the door.
Also, check out this blog by Pixpa throwing light on how travel photography can offer you every bit of joy and learning experience that you want both from travelling the world and from the career of photography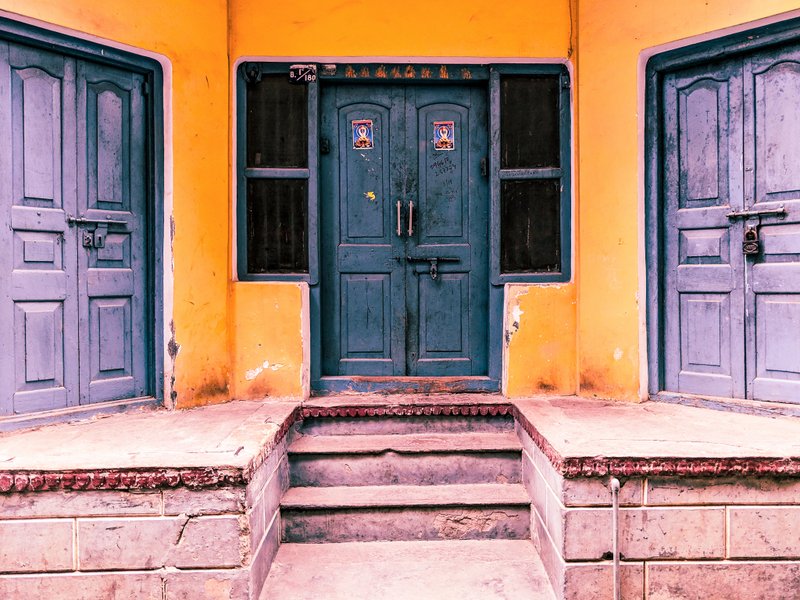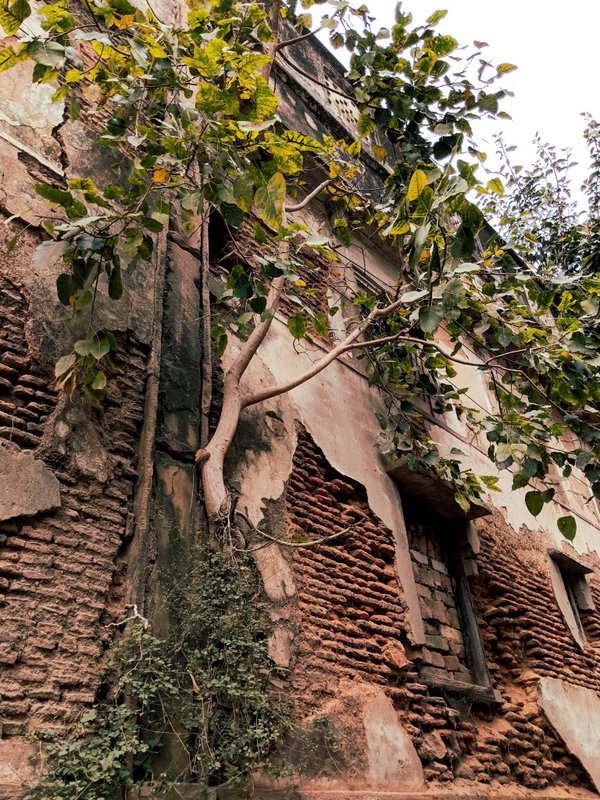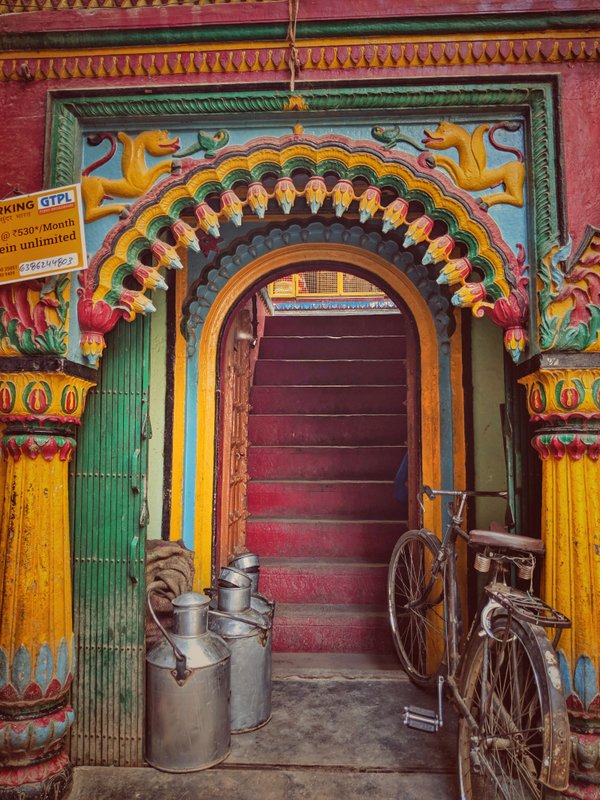 If only I could make love to a door!
Note the Pokkhiraj Horses (our mythical horses can fly! They don't flaunt a horn) chasing the parrots. The lotus buds. The milk cans. Oh, why did life change that I need to buy tetra pack milk from big basket? The cycle, which is mostly used to get Kancha Bazar (wet market gigs) done!
If you have been to the old lanes of North Kolkata, you will find the red walls of the similar style. The picture of the right hand shows a partial brush of fresh paint on one floor. A sudden fortune shower or an insurance money?
Also read- 50 pictures from the streets of Old Kolkata- A Photoblog!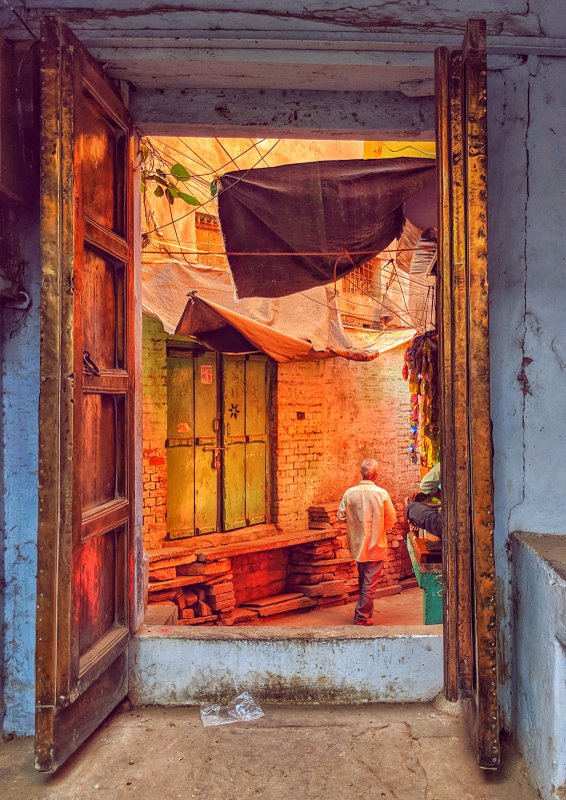 Life finds a way!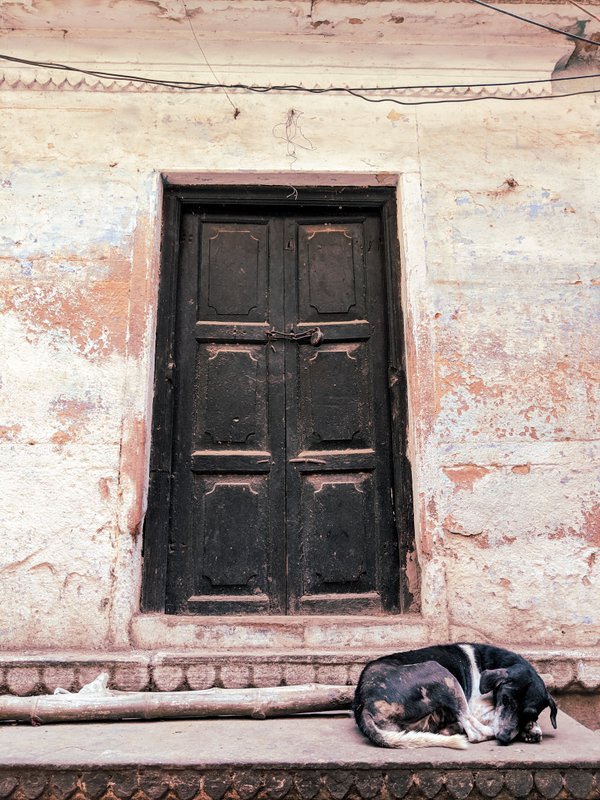 Doggo taking a quick afternoon nap. Varanasi allows her residents to take power nap every now and then! No big deal. She has a tender slow rhythm, which reassures that life is not all about hustling!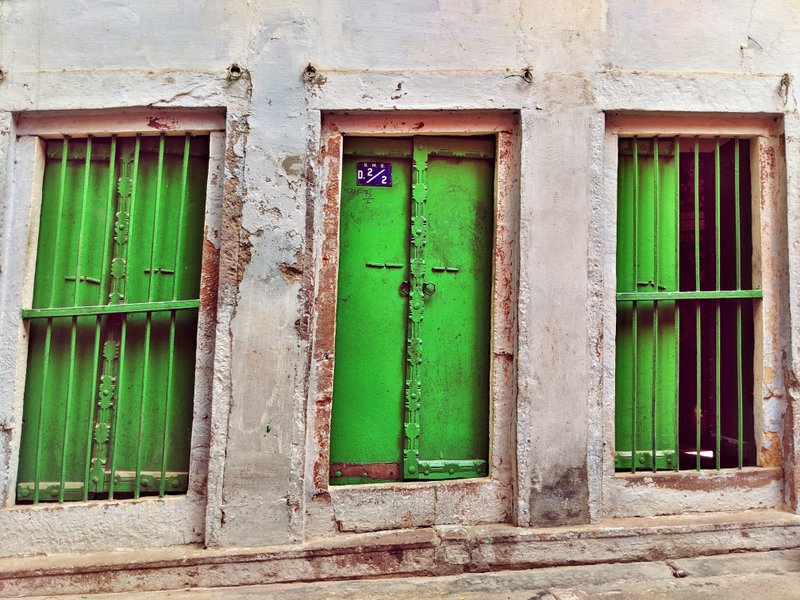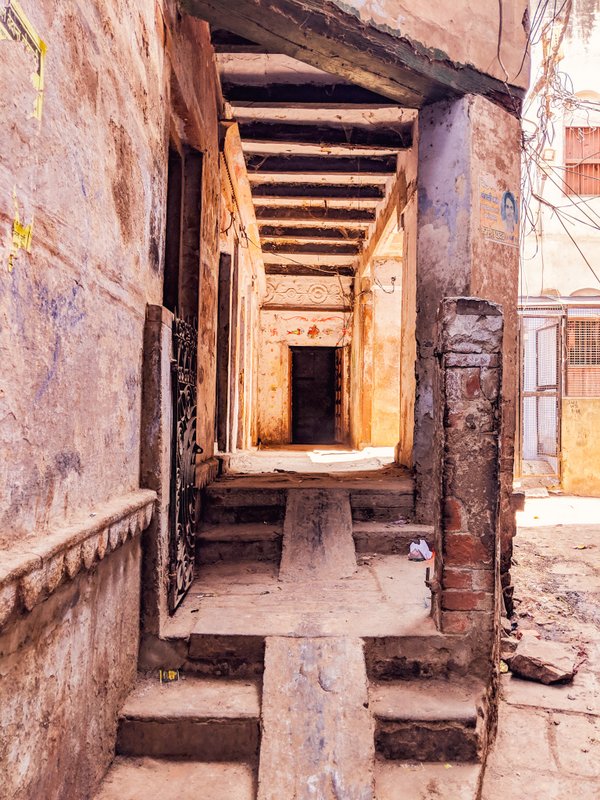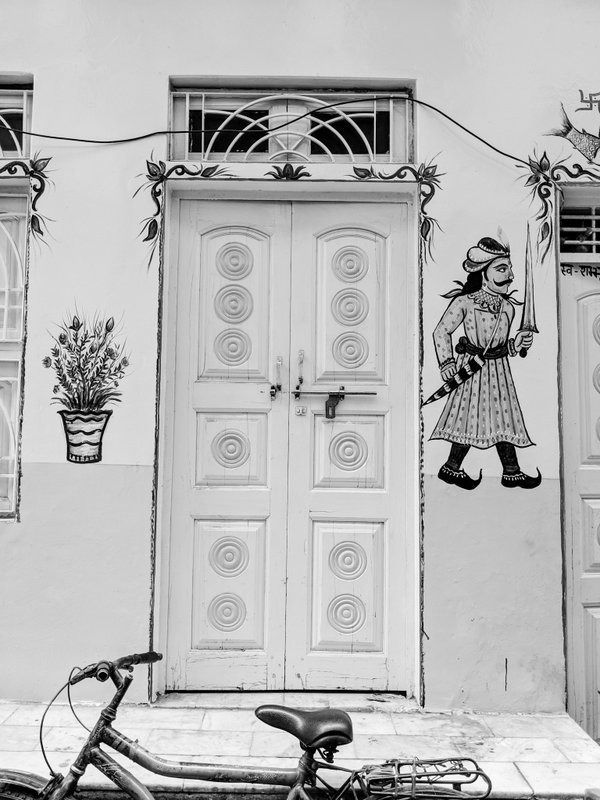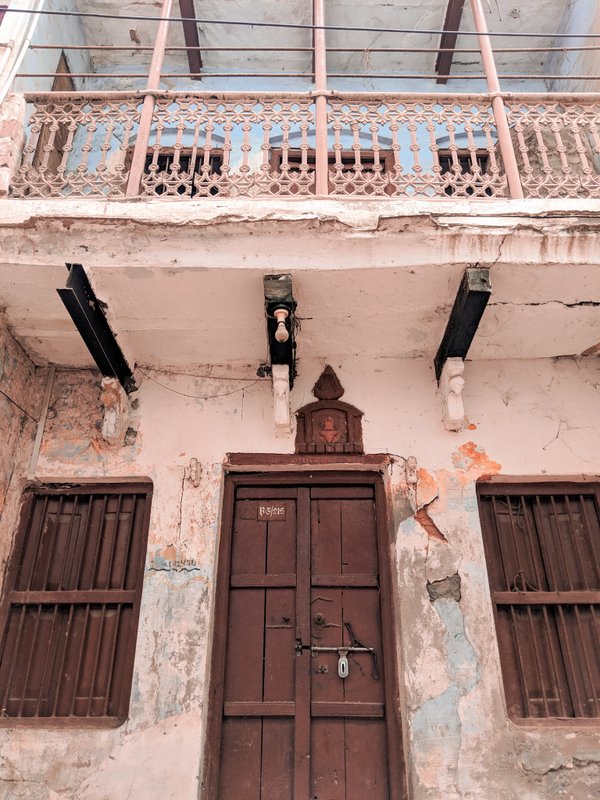 A splash of color on the balcony!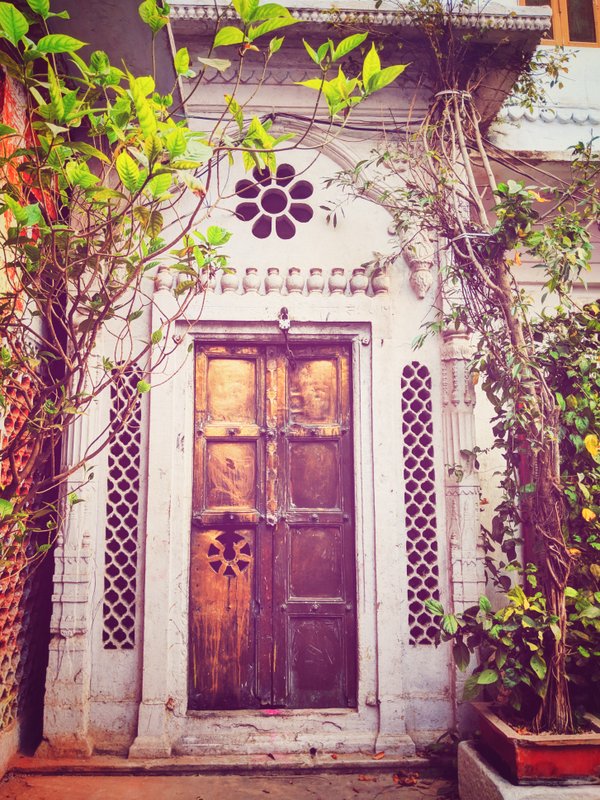 Also read: Dhanushkodi, the ghost town of India!
Then there are Mohallas in Varanasi where Hindu and Muslims coexist, side by side, in peace, for millennia.
Also read: Offbeat things to do in Goa for the cultural travelers!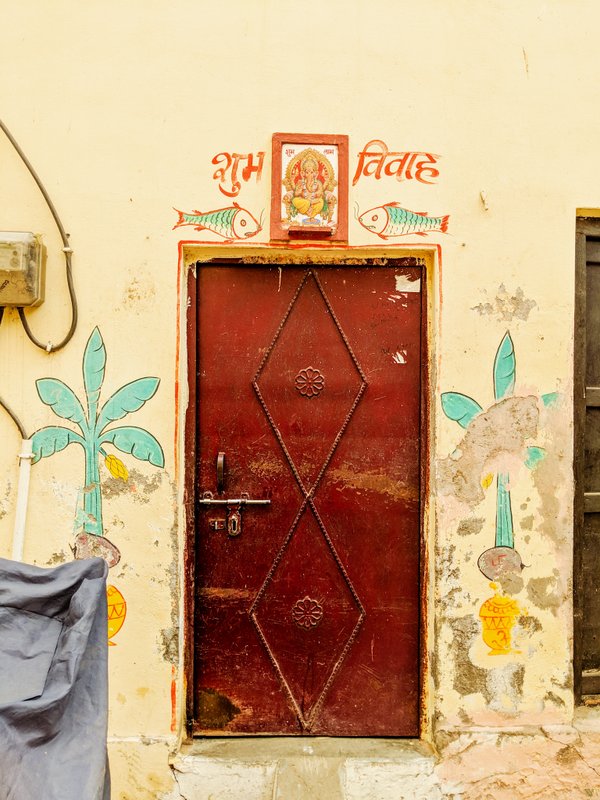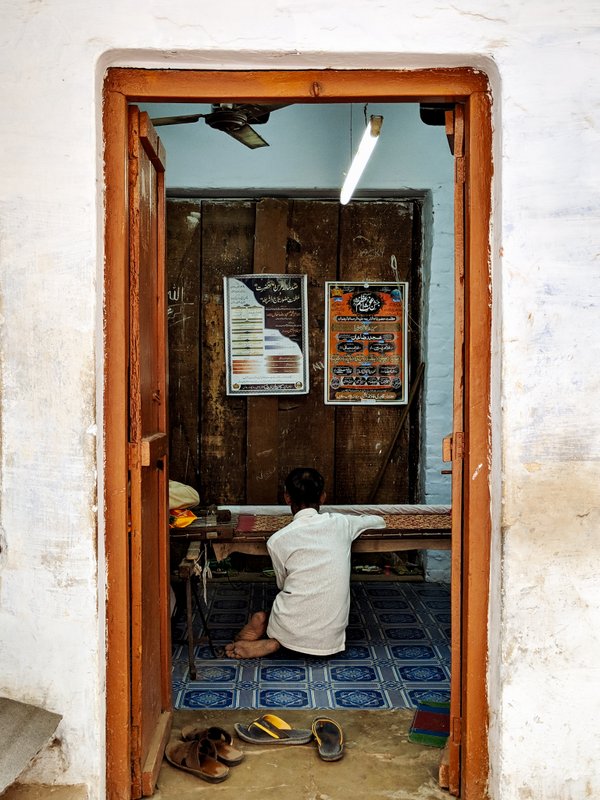 Read about various weaves of India that form the prized sarees!
The Chota Shahi Mosque on the left side!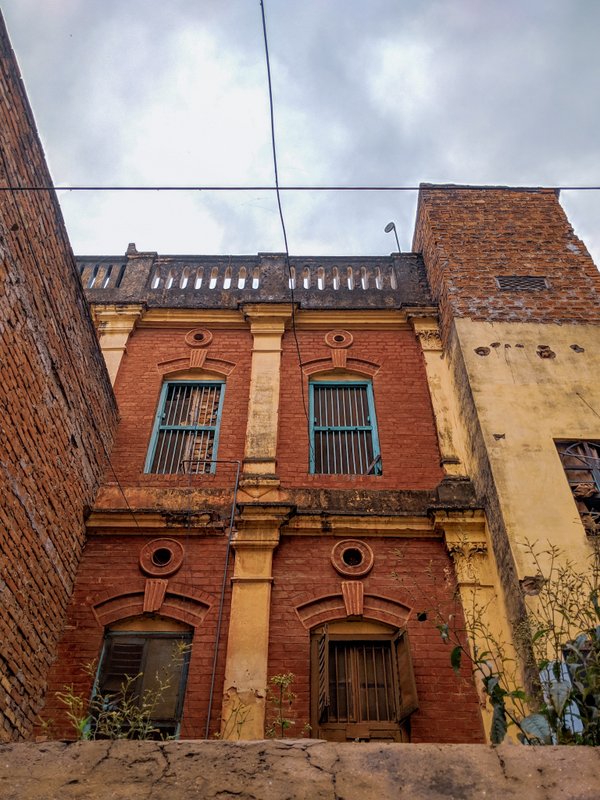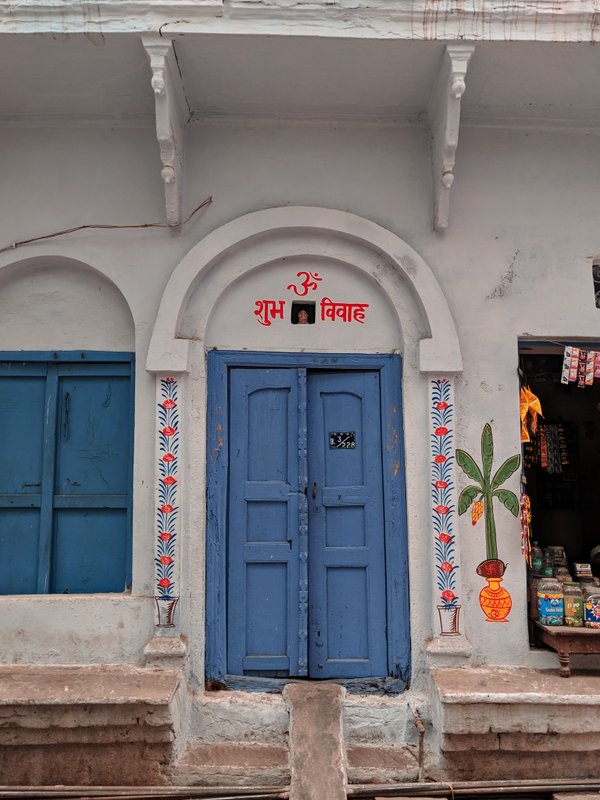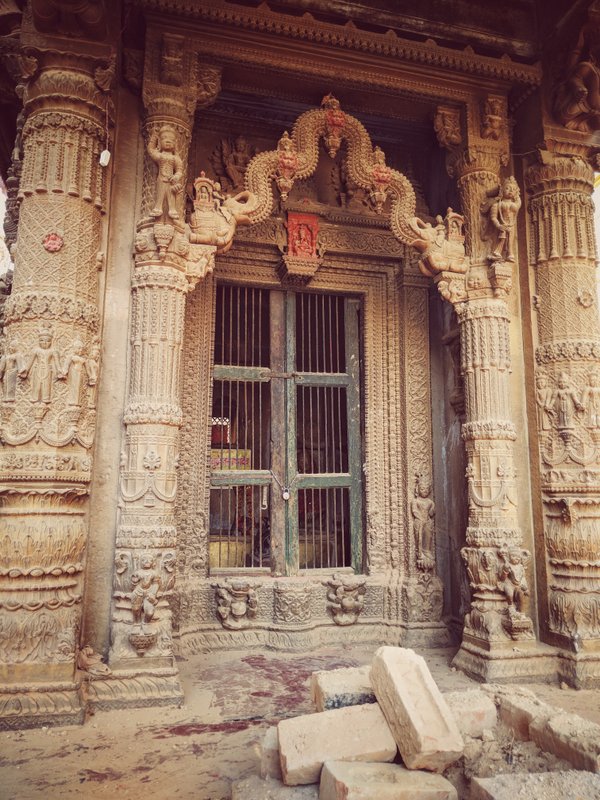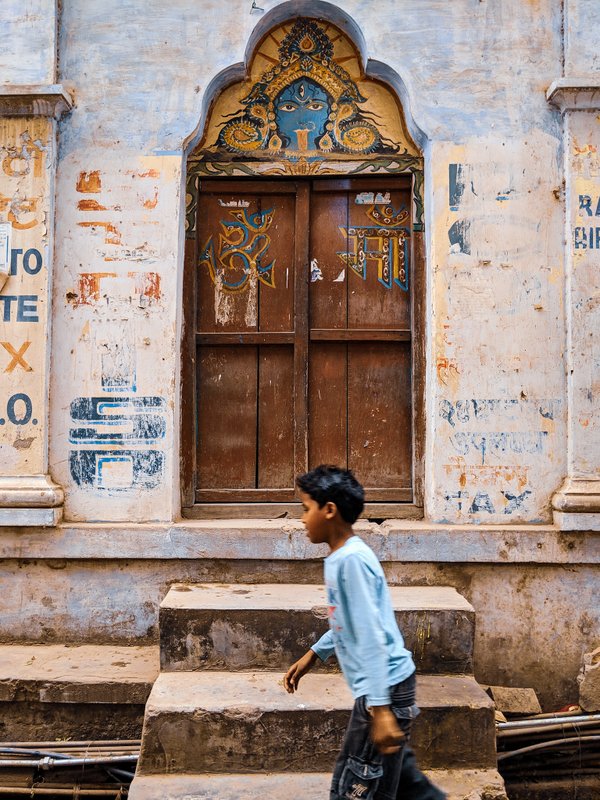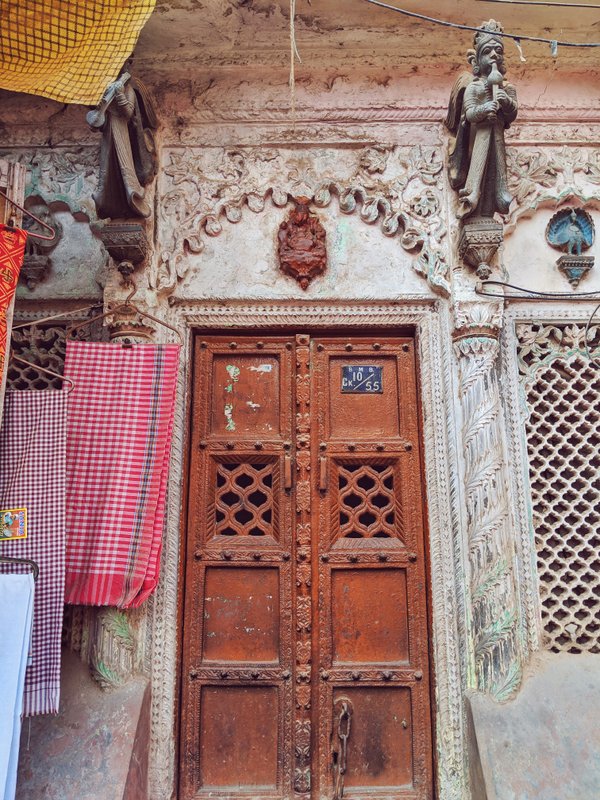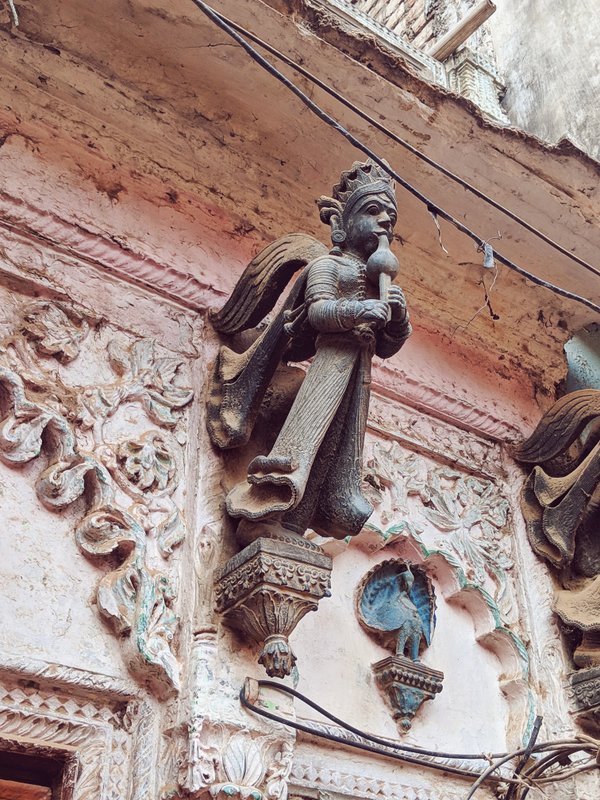 If interested, you may try to find the house of Ustad Bismillah Khan, the pioneer of Shehnai/Shanai. No Bengali wedding ever took place without the melancholy of Ustad's art. Click here to listen to the magic of Ustad Bismillah Khan!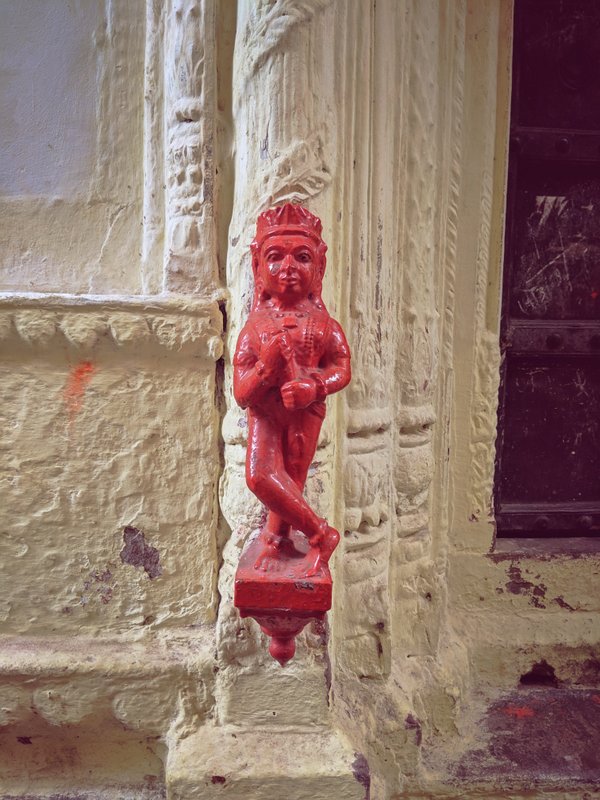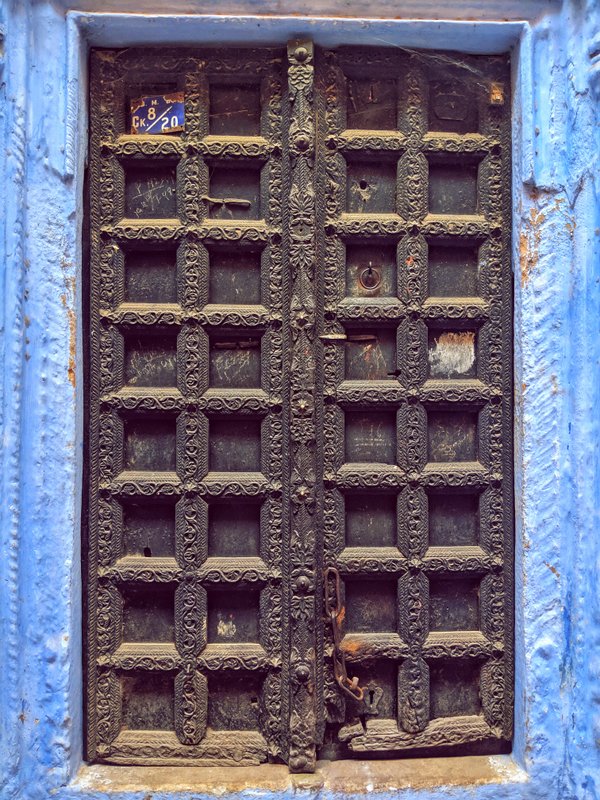 Invites!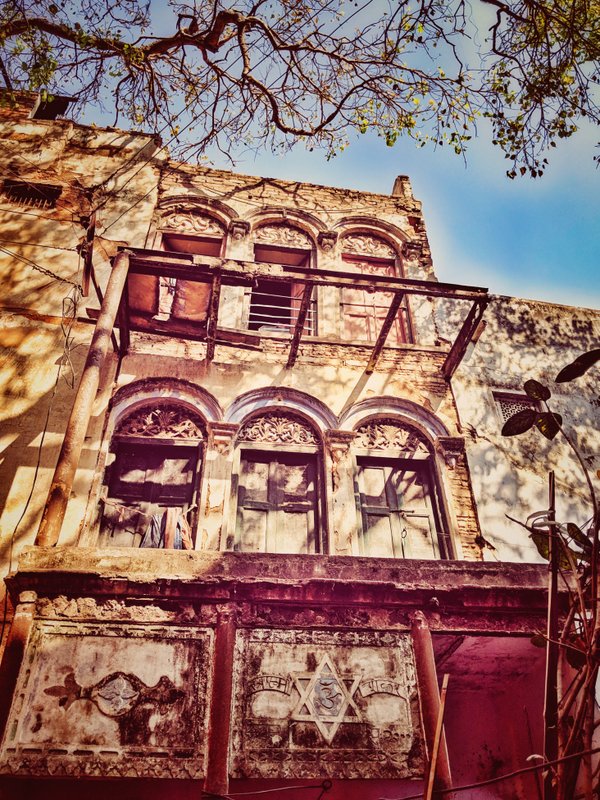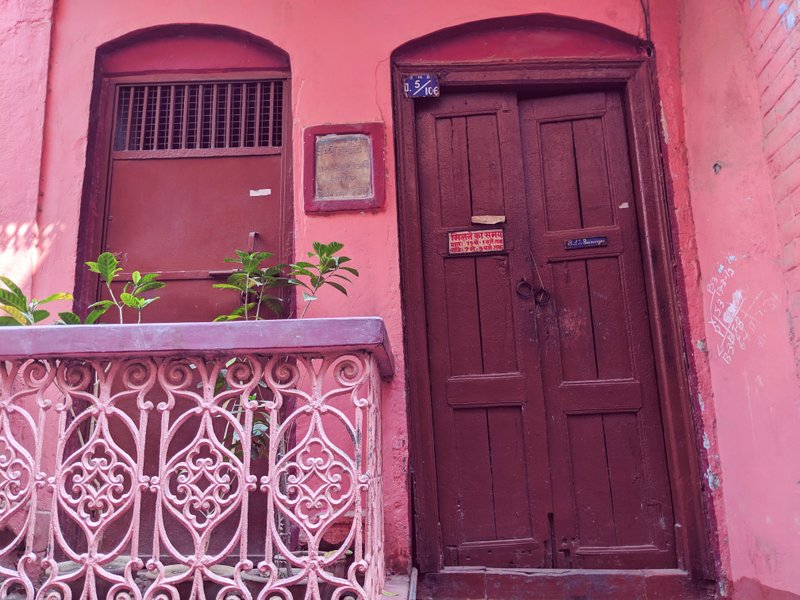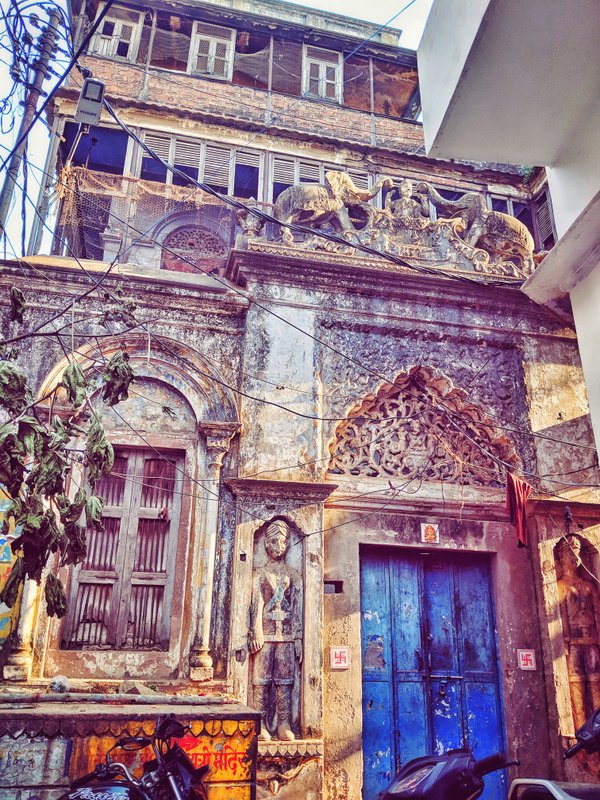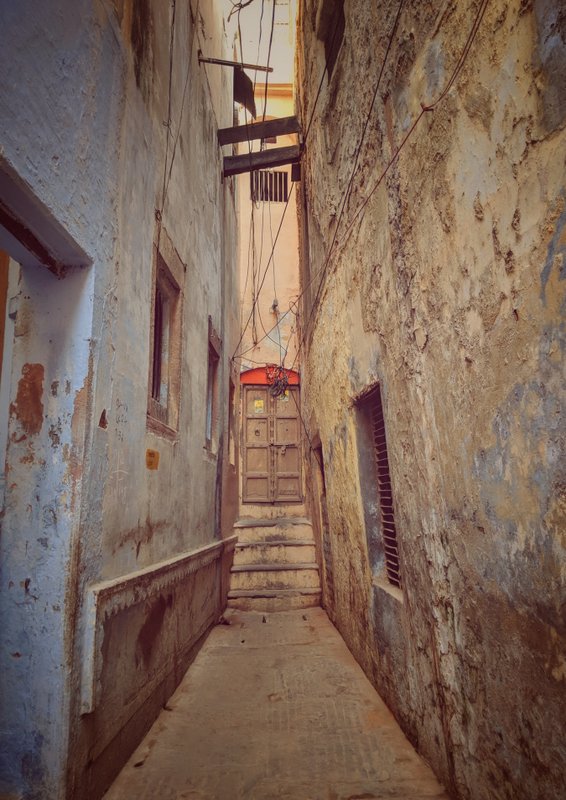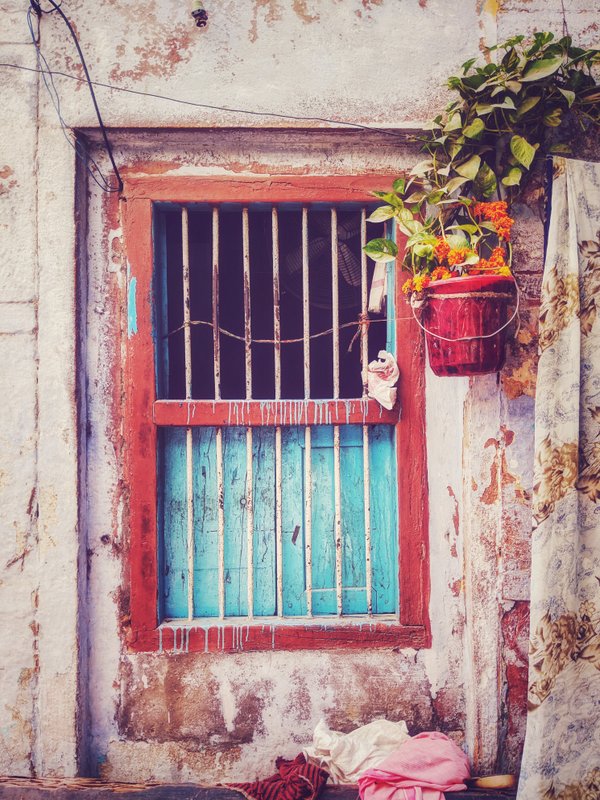 Also read: For the love of the lonely mountains of India's North east Frontier: Read about Tawang!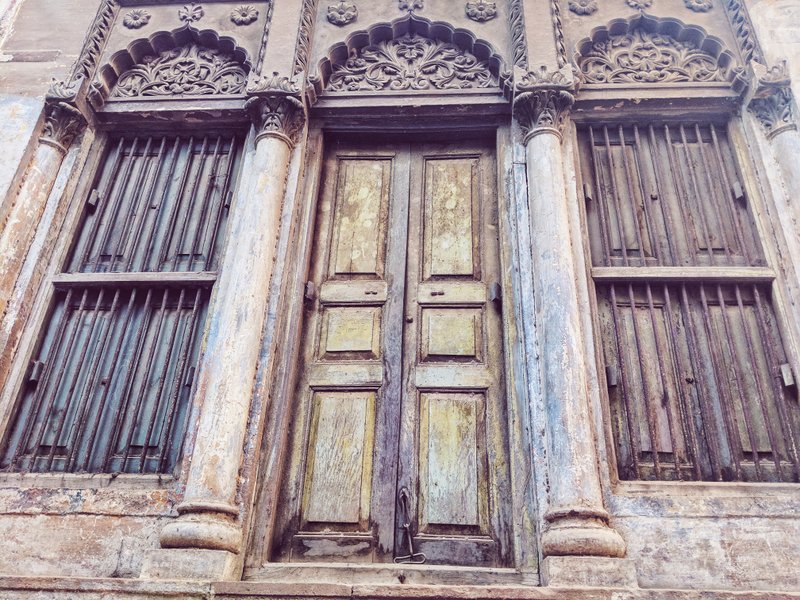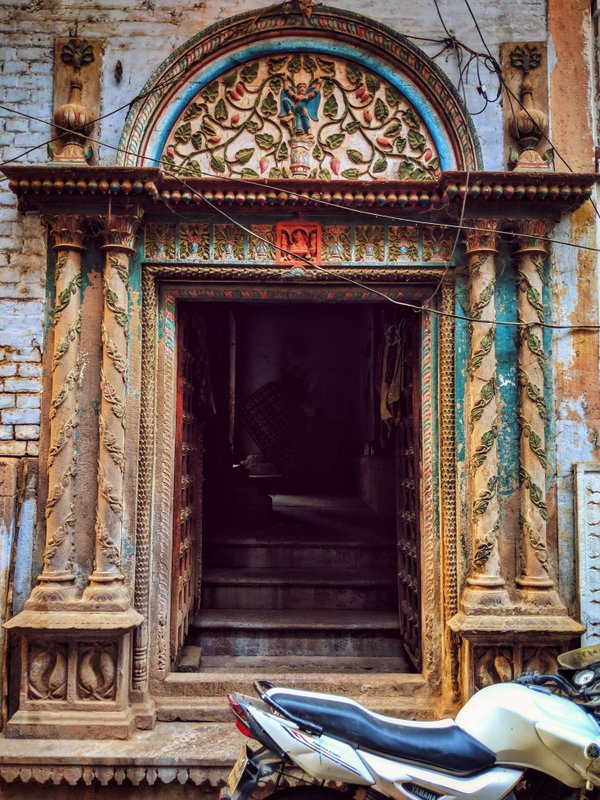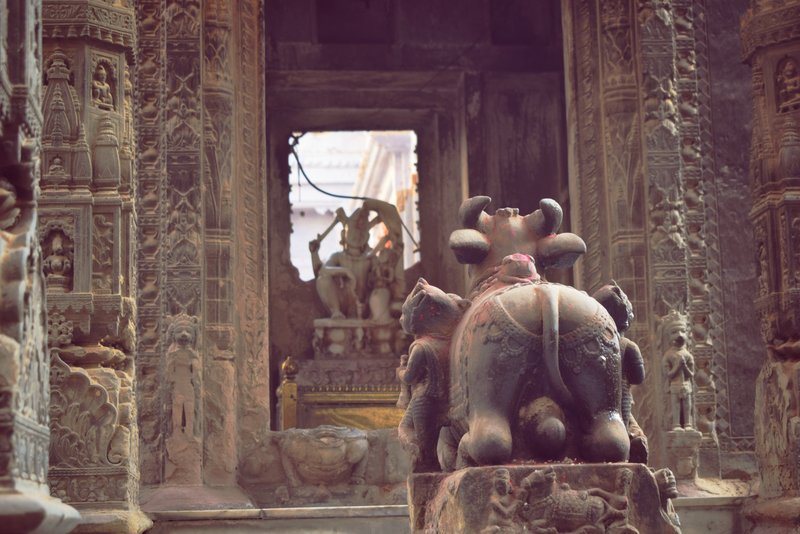 Want to participate in the greatest festival of India: Here is a complete guide to celebrate Durgapuja!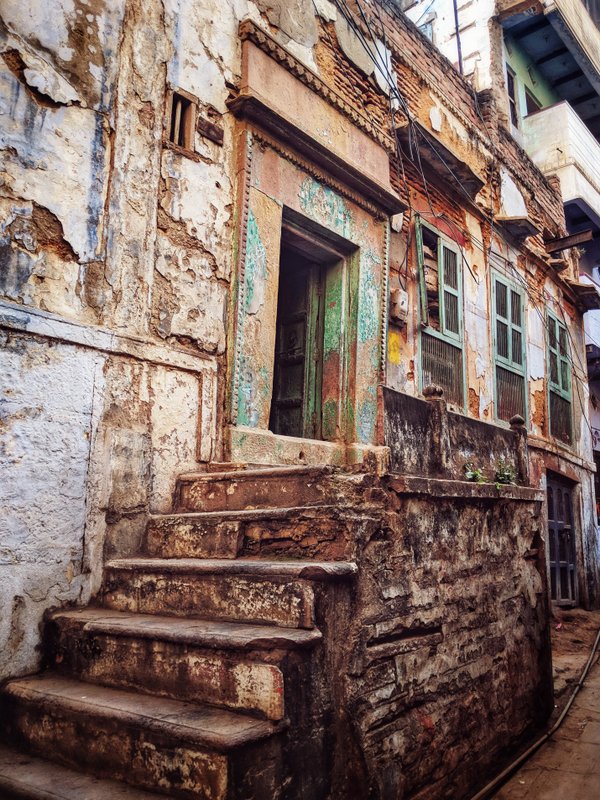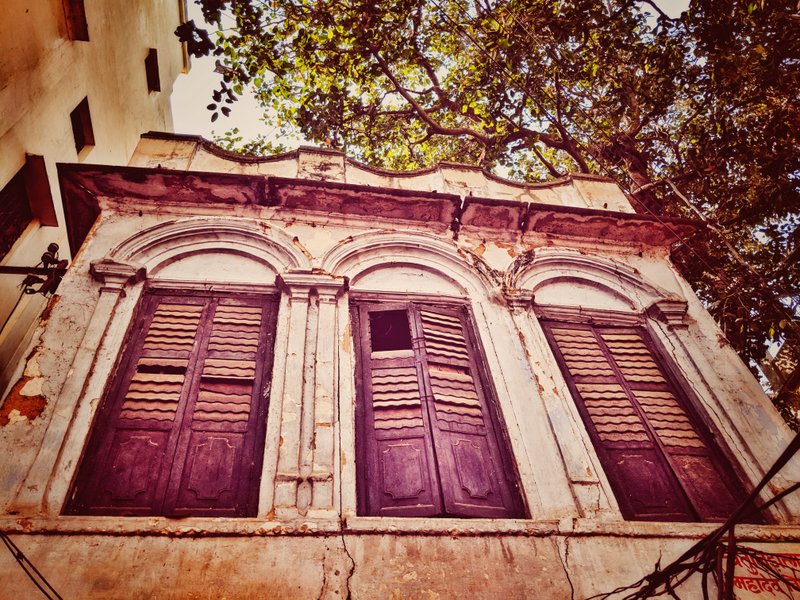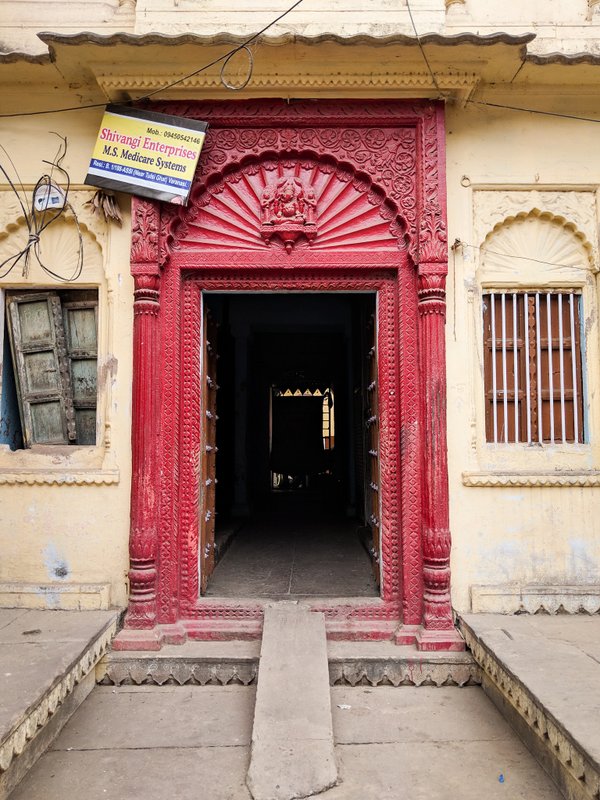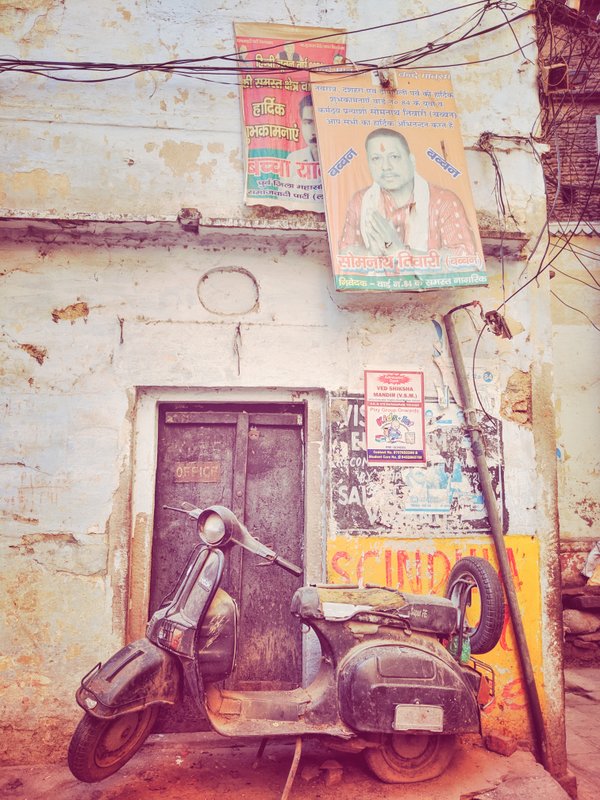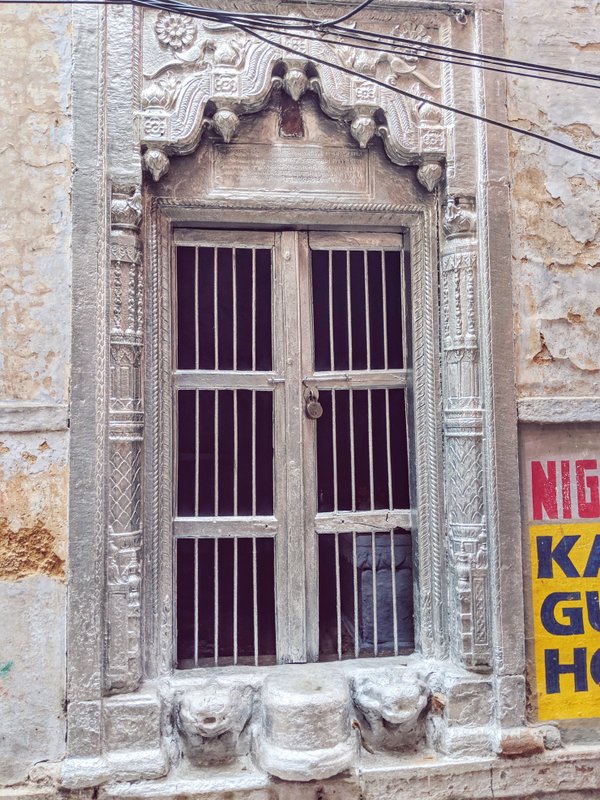 More of travel experiences from Varanasi are on their way, stay tuned!
Pin it for later!
Let's stay connected on Facebook, Instagram, Twitter!
This post may contain affiliate links. Please read the disclosure post. If you have liked the article, you may support it by buying using these links without any extra cost to you.