The otherwise nerdy town of Bangalore, thrilling newcomers with the advent of a posh pub every other weekend, celebrates Ramadam in unique style though. While I hail from Kolkata, feasting on iftari was strictly restricted to friends at office and neighbors. "Have you been to the Mosque road?"or "Let us plan Mosque road this weekend" entered my dictionary after I started living in Bangalore.
I intend to write about the visceral road of Kormangala housing Mc D, Truffels, Tibet Mall (all of them near and dear ones to a Christite) that connects 80 Ft road to Sony Signal. For a month it will host the Iftar party every year, before Eid beckons. For the ones who love food, it is a place of absolute ecstasy.
Best alternate: Mosque road, for obvious reasons. I will be visiting the place this weekend and stay tuned for my mosque road blog. I have been there, religiously for past couple of years, and it is bigger and better.
Update: Follow my Mosque road ordeals.
Kormangala became a treasure trove of Muslim food lovers from 2015, as city administration wanted to by-focus stress Mosque road was facing alone.
Take these precautions:
My thakuma says this often,"Prothome teeta, tarpore meetha", meaning shout out the problems first, then do the sweet talk.
Be prepared for crowd, extreme crowd in case you are visiting India from outside. Yes, we manage amidst that. Pretty well, if I may add.
Certain dishes may get too hot for your pallet.
Carry enough water.
They mostly accept cash, PayTM has invaded certain stalls these days, so even if you are running short of cash flow, your expedition will not be hampered.
There is no place to sit, you are supposed to order in front of a stall, eat and move on to the next.
Do not venture these places with your own car, be prepared to walk for long.
Be careful with cash, purse, mobile and other expensive stuff, just like the way you will be vigilant before visiting any place with a whirl of people.
Cost
Ideally 500-700 INR for one person will leave you too full, you might as well end up packing some for home.
I carried a 2000 INR print and the lose cash that came back with me was INR 200. We were 3 in headcount and had packed our dinner for good.
Also read: The great Iftari spread at the Frazer town, Mosque Road, Bangalore during Ramadan!
What I appreciate:
The street comes alive. You see people with bright smile, exploring, wondering, marveling. Food is what brings all of us close, makes us laugh, love. That, IMO, is the best part of Kormangala iftar experience.
All the kebab spread are cooked in front of you. While they may not maintain the hygiene you practice at home, they do try their best to serve you good food.
A spread of meat, one gets to gape for all the correct reasons. Mutton, chicken, beef (even in this turbulent time), tittr ( a small bird for the starters), camel, seafood- you name it and get it. Rev up! Inch closer before your meat gets cold.
Also read: Ramadan food Fest in Bangalore: the fuming streets ar Mosque Road and Kormangala
What I recommend to carry:
Water, and more water
a carry bag to bring excess food home
My top 5 picks from the fest:
Paya Soup
Believe it or not, they have a real quirk way to cook a stew with a whole lamb leg. The fragrance, memory of it, makes me smile.
Price: INR 80/120
Patthar ka ghost
Marinated succulent pieces of meat slices, placed of red hot rock, cooked till perfection.
Price: INR 140 for 150 GM ( 2 Pieces approx.)
Haleem
A thick lentil based wholesome meal, blended with meat minced and mixed to the core of the juice, garnished with a gentle serving of barista and assorted nuts.
Price: INR 100 for 200 gm from Paradise stall, with mutton
Biryani
I am a loyal consumer of Kolkata Biryani, with Aloo. You might happen to be one with a choice for the Hyderabadi style? Paradise will treat your taste-buds.
Mutton Chops
The very idea of having these chops makes my mouth water. Enough said. I will let the pictures do the rest of the talking.
Price: INR 140 for 150 GM ( 2 Pieces approx.)
Also, read Zakaria Street Kolkata, everything you should eat at the streets of this 400-year-old neighbourhood in Calcutta, especially during Ramadan!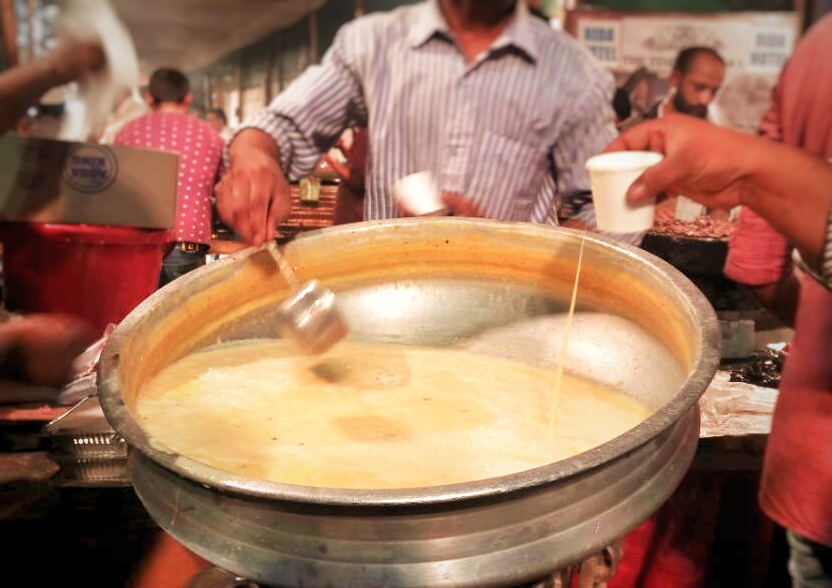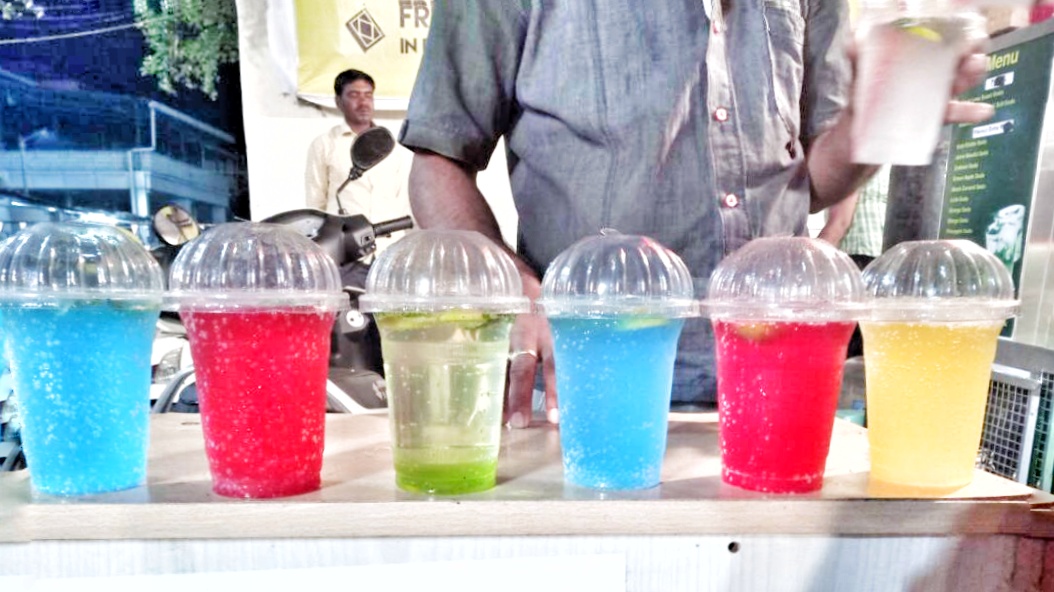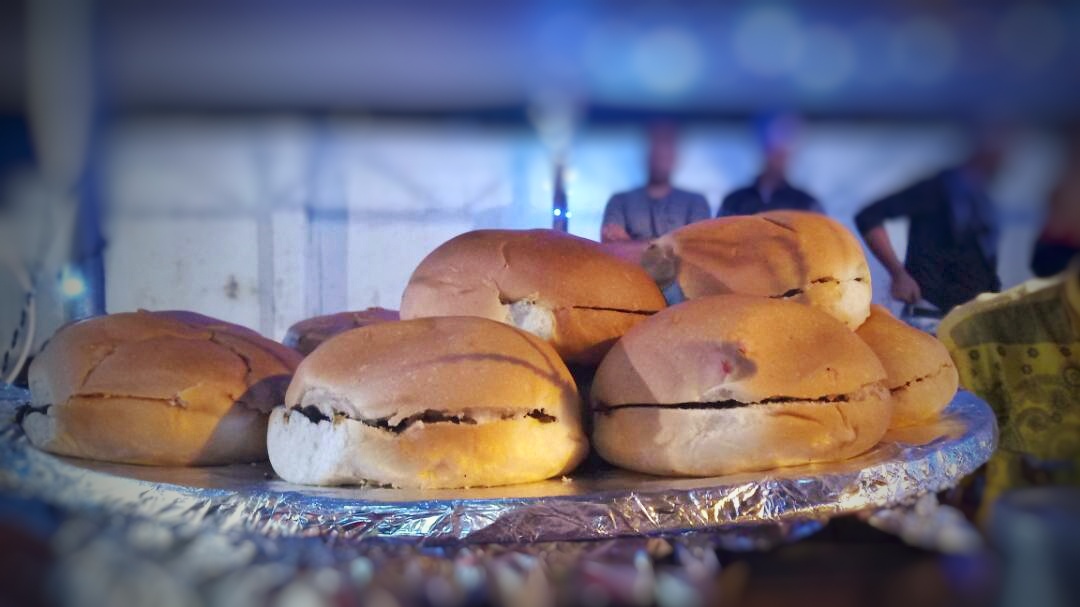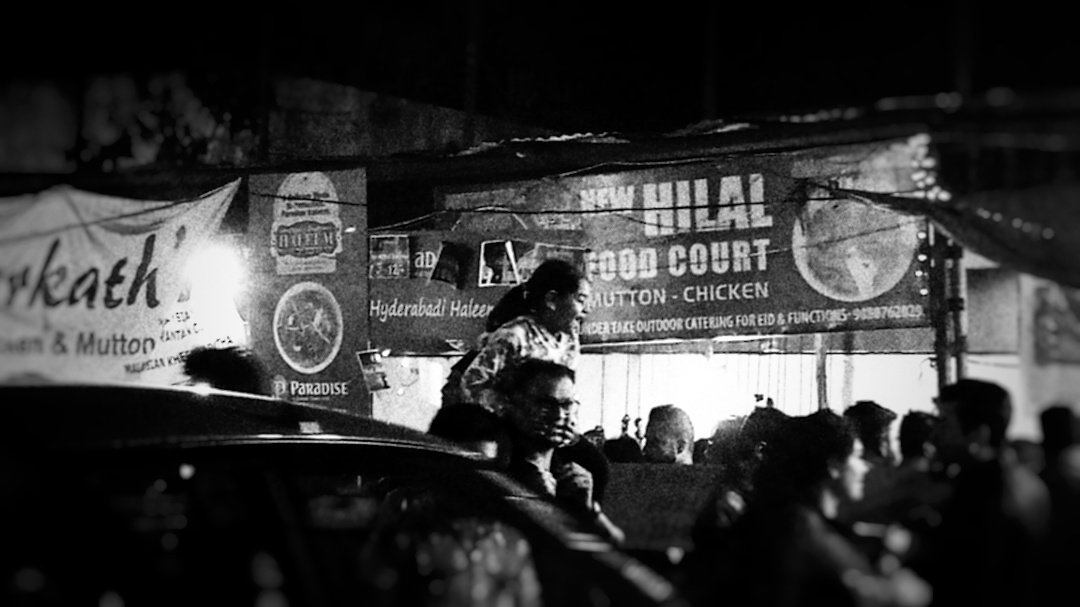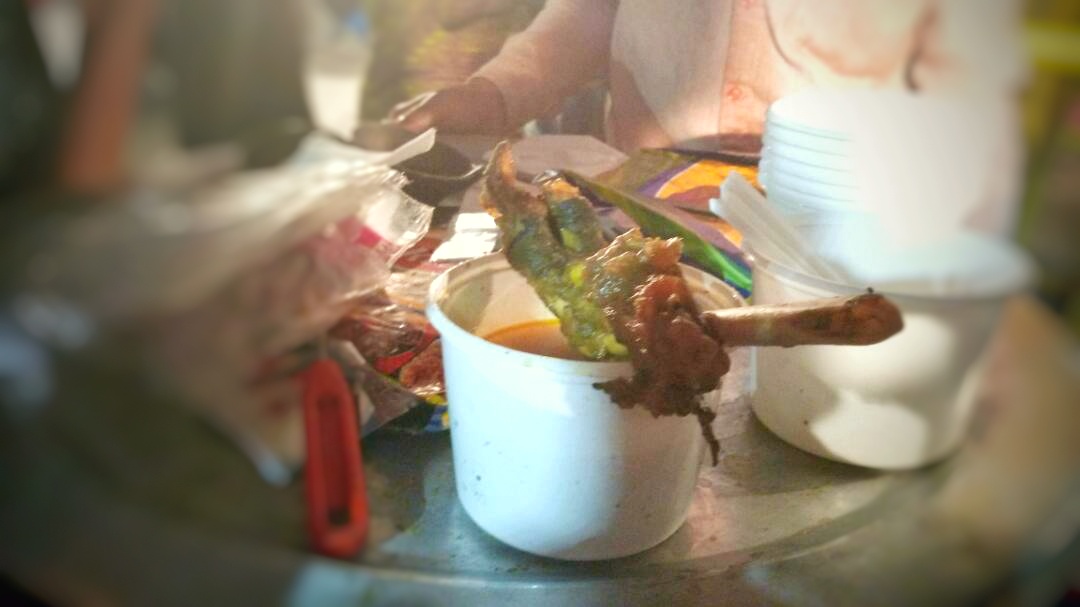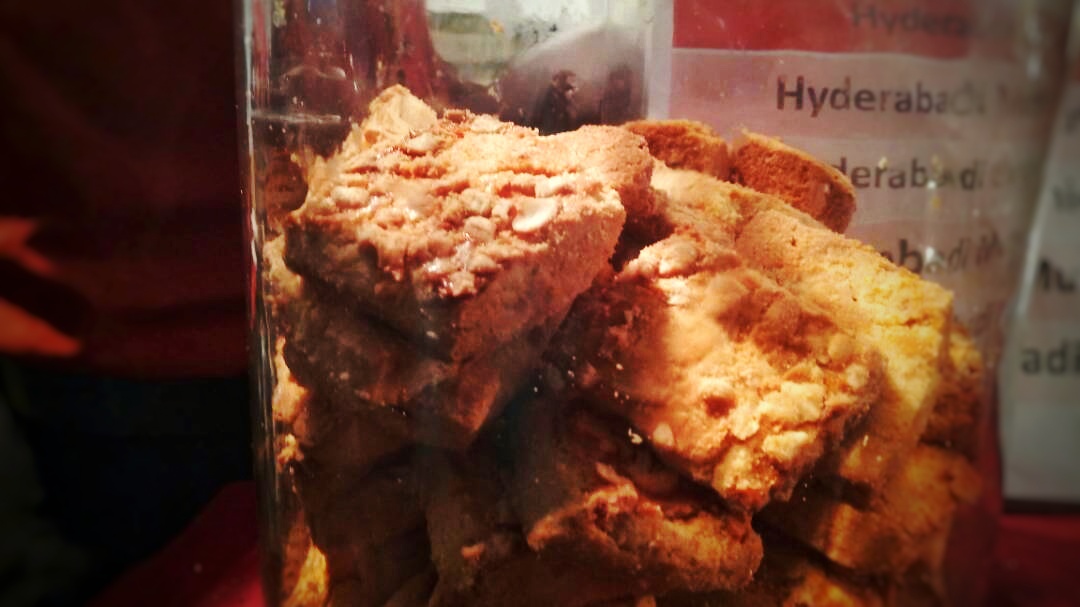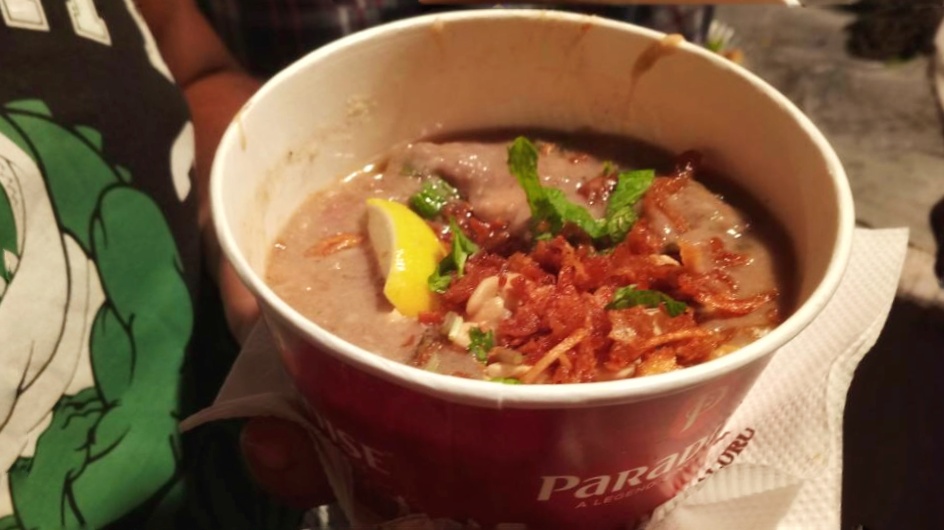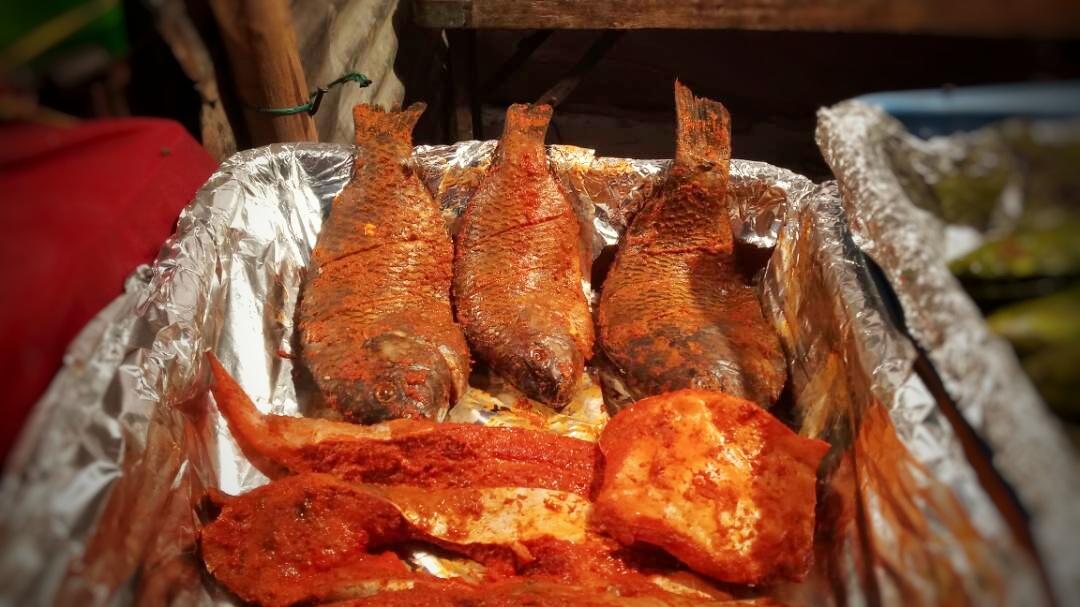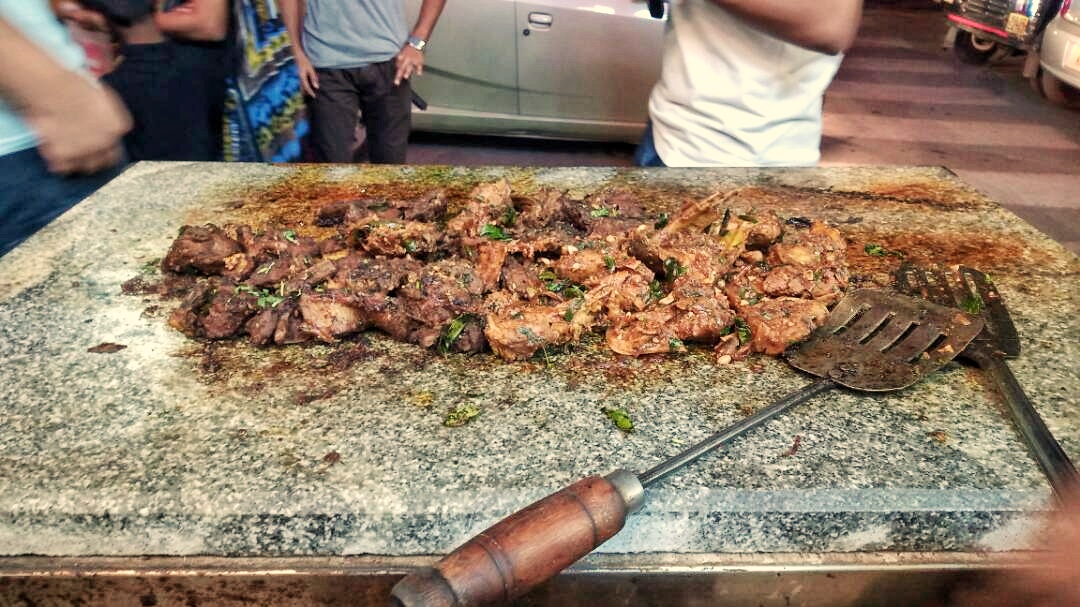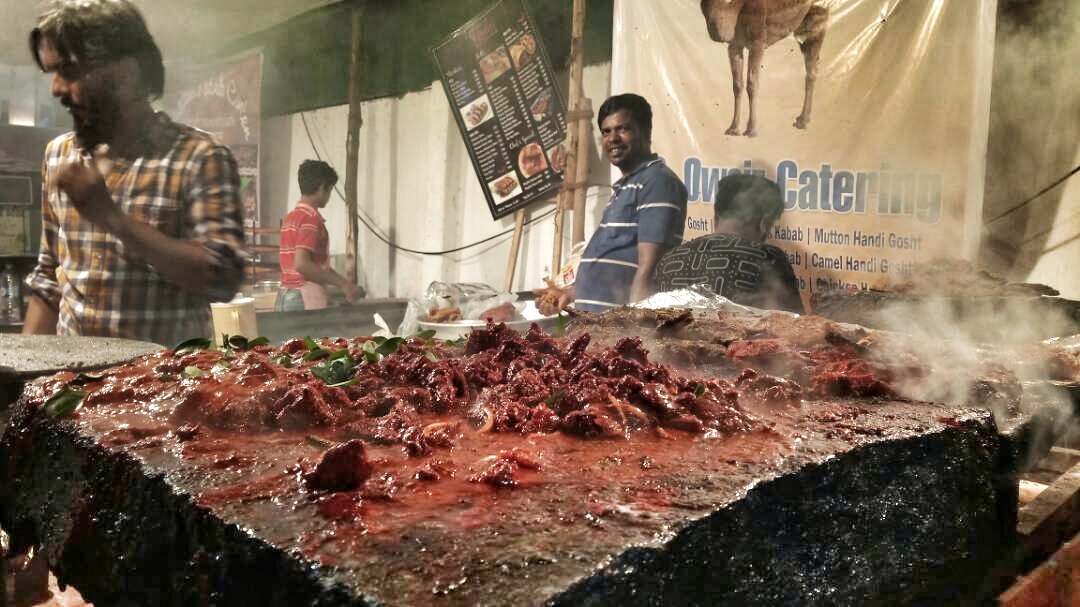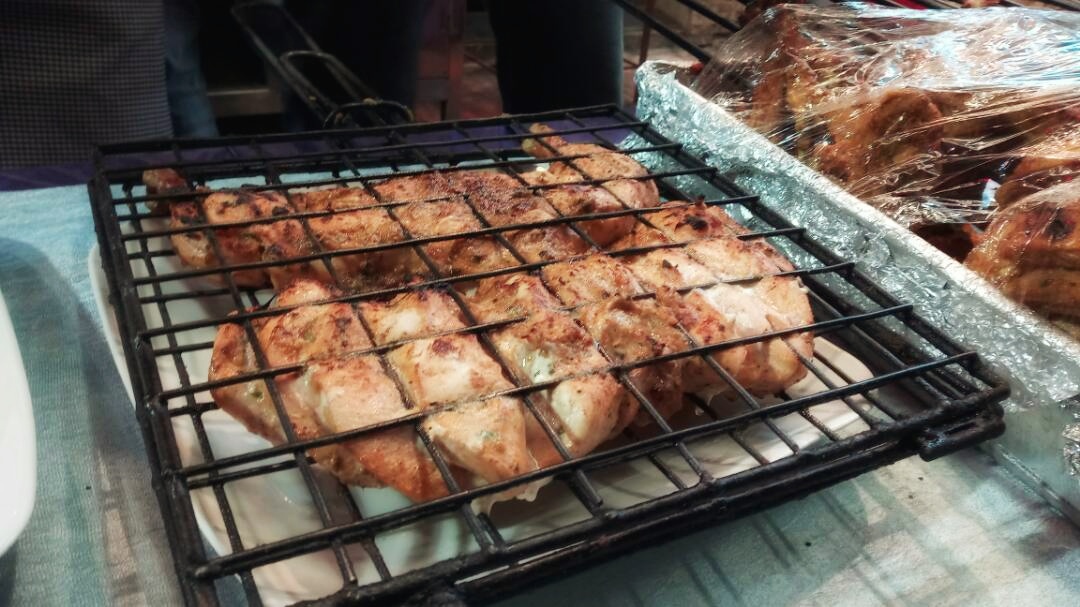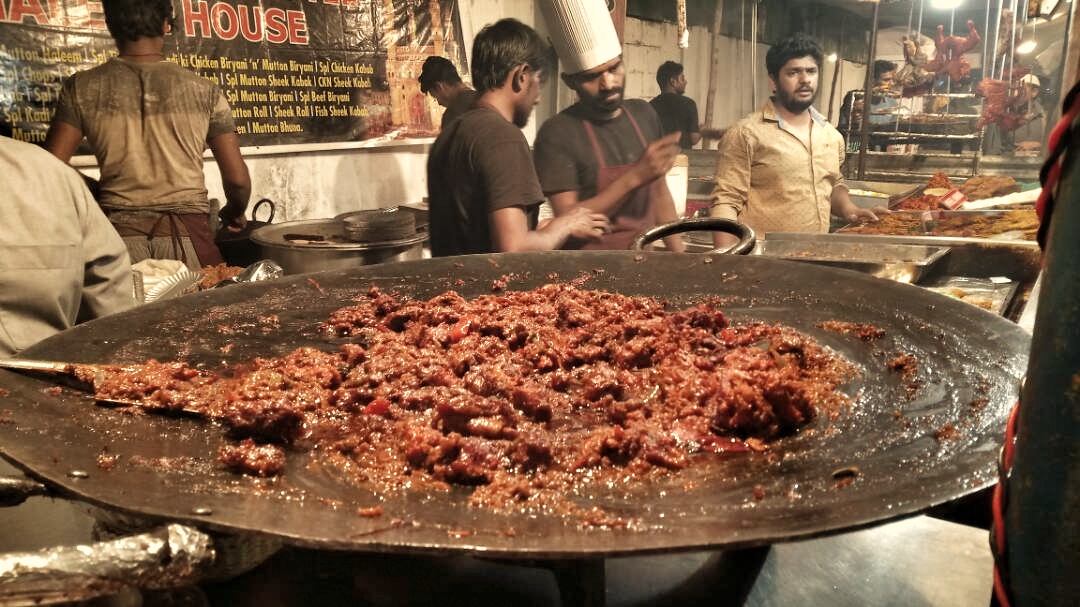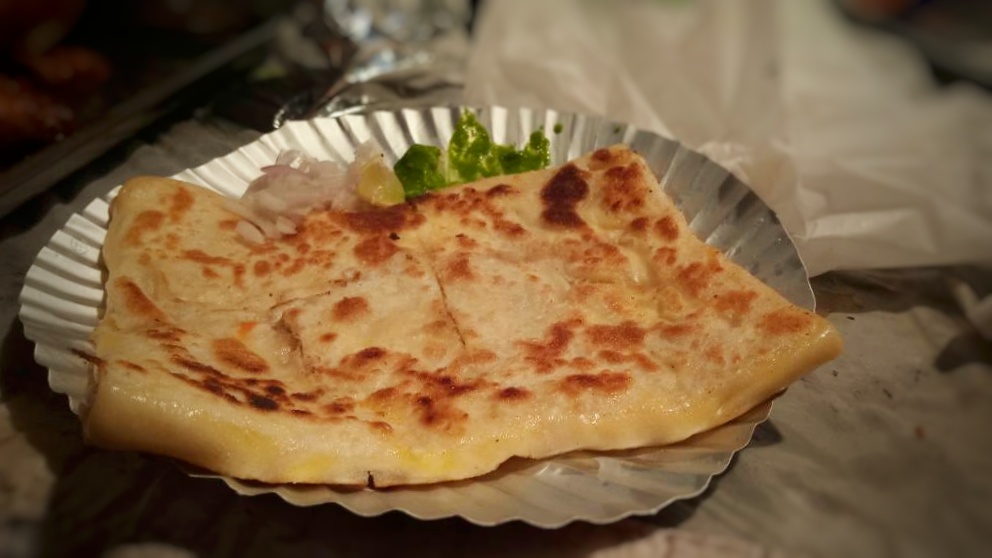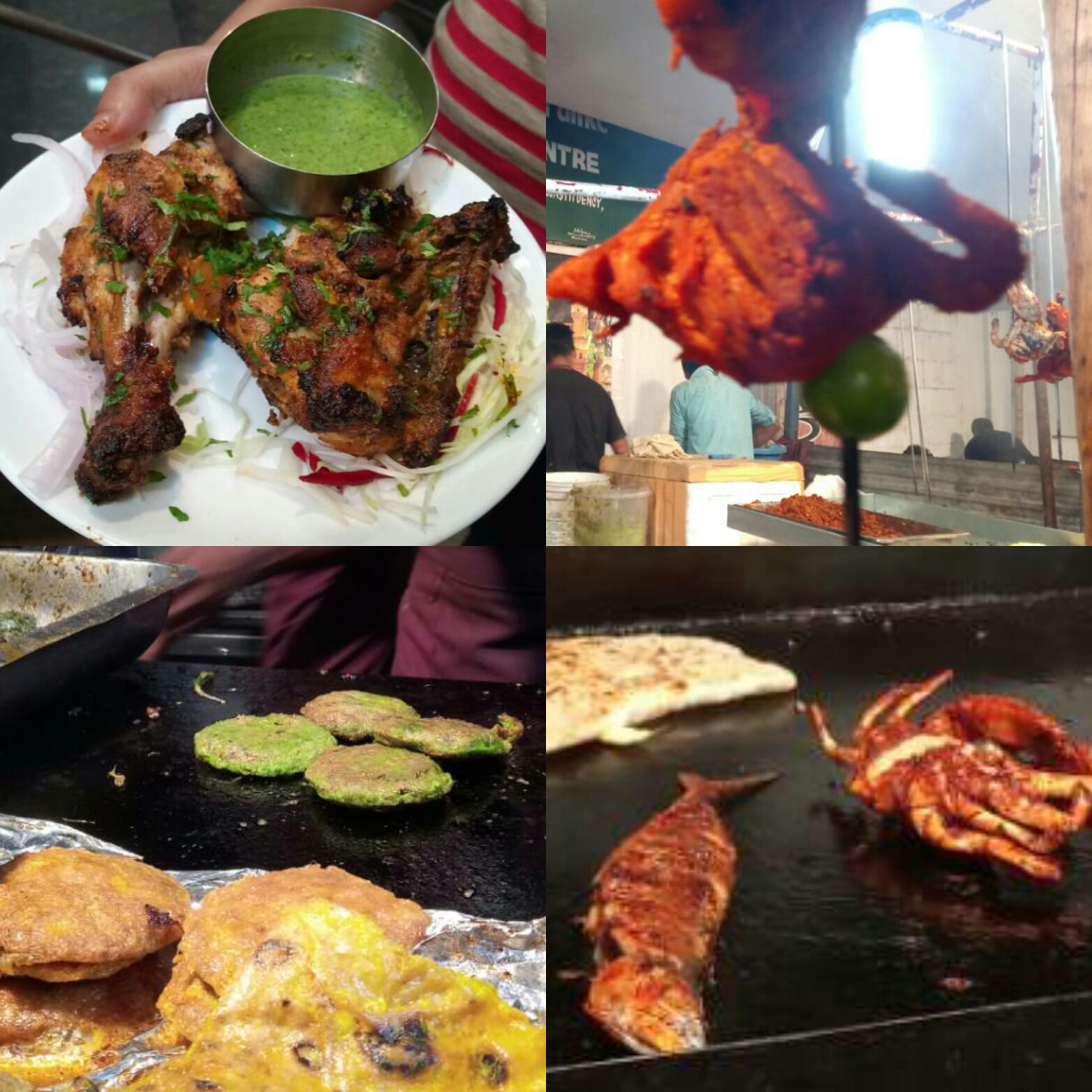 Also, read about these heritage Cabin restaurants in Kolkata where East met West in humble Chop-Cutlets!
[Probably the last time I am relishing red-meat like the way I am doing now. Blame goes to Uric acid et al. Must say, for all those in Bangalore don't miss on the feast, it is a sin to do so. Reserve a evening for the coming weekend, remember it will only last till the Moon takes her Eid shape.]
Want to get real time updates of my travels?
Get updates and read additional stories on the Orange Wayfarer Facebook page.
Follow Orange Wayfarer on Instagram.
Follow Orange Wayfarer on Twitter.
You may also subscribe to my weekly newsletter!