About the blog: I visited in old magazine house for a couple of nights and absolutely loved it! While Dandeli has plethora of activities on offer, Old Magazine house is the perfect old school jungle bungalow to slow down and soak in the glory of nature.
This blog is the second in Dandeli series.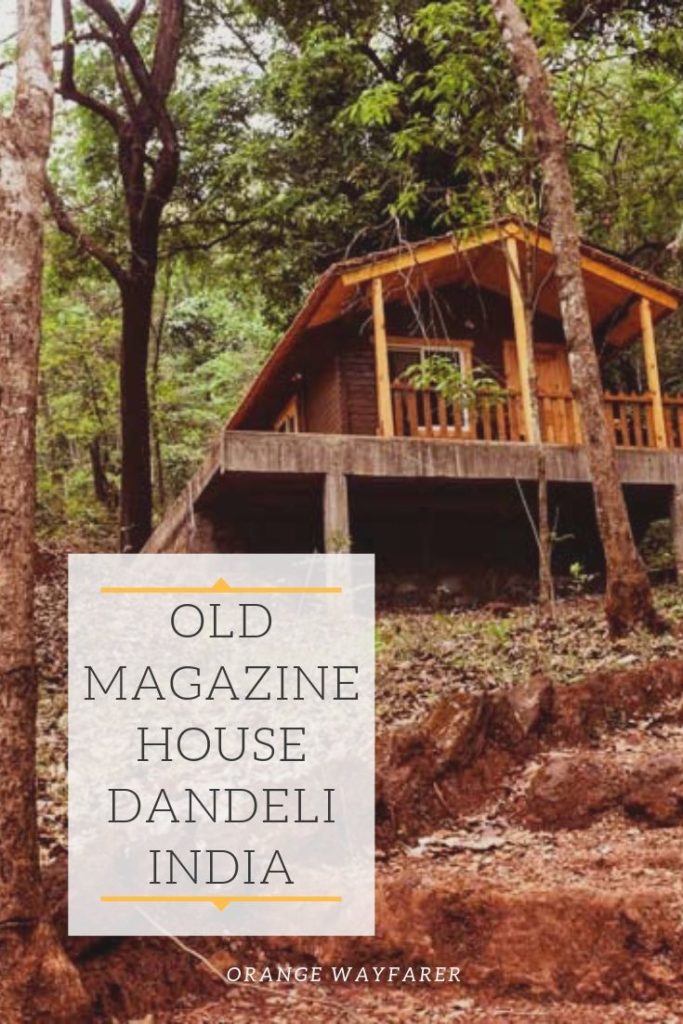 Are you a birding enthusiast living in the urban jungles of Karnataka? Head to this forest Bungalow of Old Magazine House at Dandeli now, to see riot of colors from avian friends!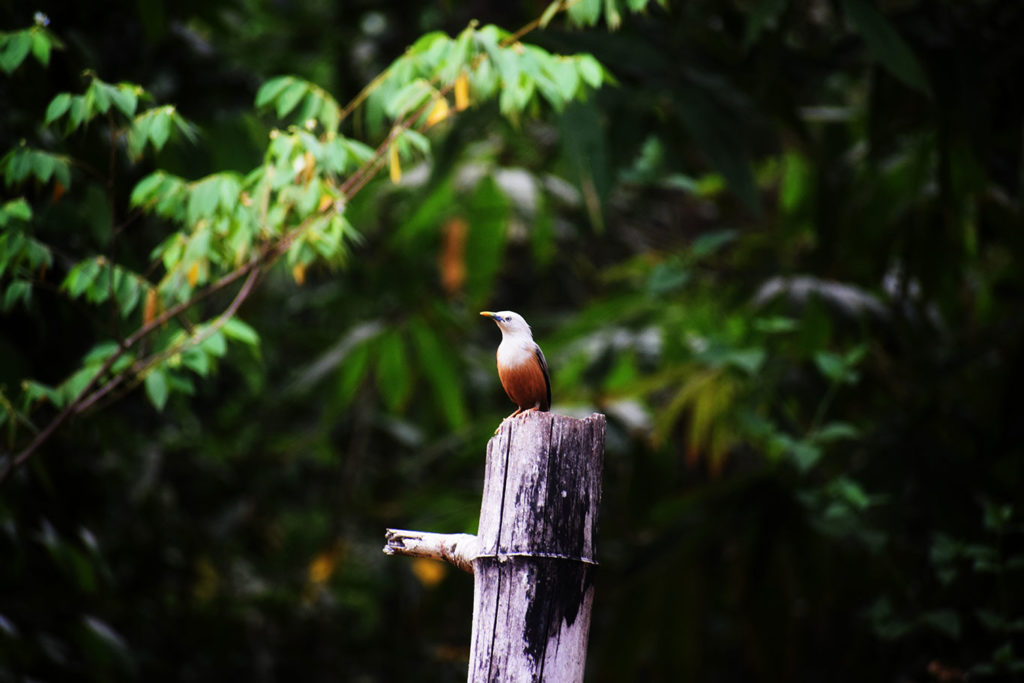 The first time I gave up seeking thrill in the Dandeli jungle as the car drove from the quaint little town towards Ganeshgudi. The jungle has plenty of villages inside, a few school and a humongous dam, the Supa, a beloved to the sons of the soils. "Animals do not come to say hello even if you enter the jungle, and it is dense, deep, dark inside. What will you see?" the driver suggested as we sped past acres of land where tall trunks are standing, not a green leaf to be seen.
I was heading towards the Old Magazine House, one of the much talked about properties from the forest, a Karnataka Government initiatives. It is situated at the heart of the Jungle, barring free will to roam around beyond the main gate! What will I do? I murmur to myself, as I stepped inside the courtyard.
Also read, why you should plan a trip to India's Northeast soon!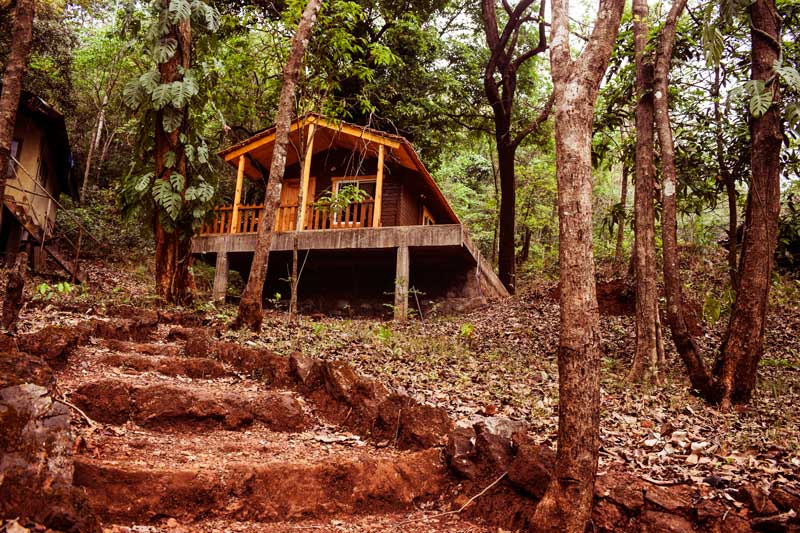 Also read, an account of timeless stay at Sofitel Luang Prabang!
A couple of naturalists, who also happen to be the service stuff of the property, came smiling. Conversation progresses and I come to learn Old Magazine House is famed as a birding spot in Indian peninsula. Birding is an interest I never explored and wondered how it will be!
I try to deviate from the topic and ask about river cruise, safari. The men comes back circling to praise birding! My encounter to birding was always a few elderly birders sharing stories in Facebook. I gulp thinking how the day shall unfold.
Also read: 20+ Offbeat and fun things to do in Goa!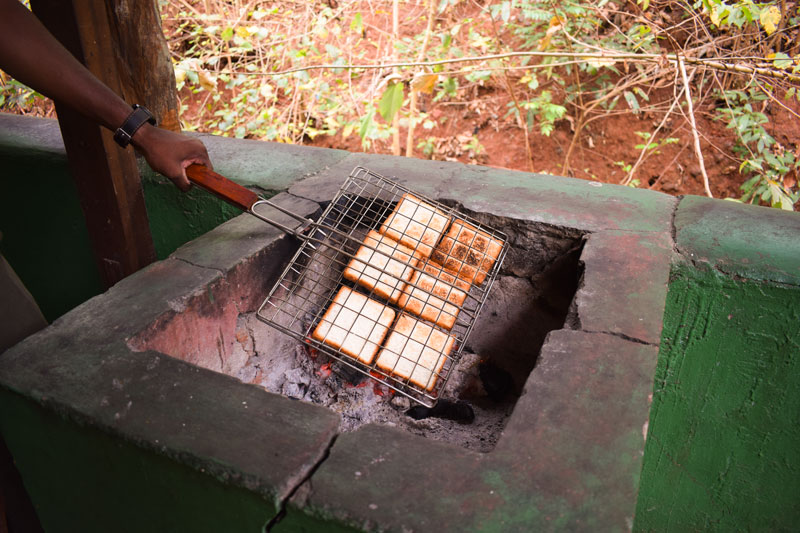 A quick breakfast and freshening up followed and I see the stage is set! A few people (obviously birders, the huge camera lens they carry) are hiding behind the green cover and waiting patiently for the birds to come and take bath.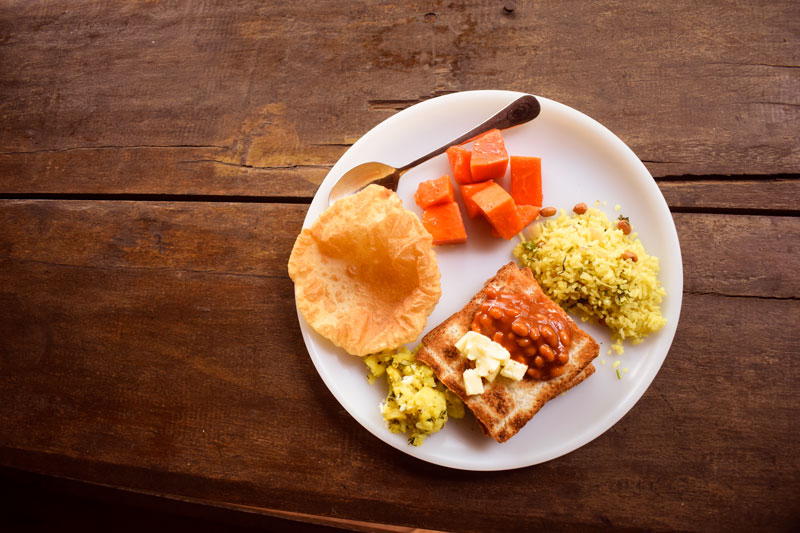 Also read, Heritage Bagan Hotel: the best place to stay at Bagan, Myanmar?
The urban soul I am, reared in constant flow of incidents (no matter how insignificant they are) started to feel frustrated. I am devoid of a friend, a book, a net connection and waiting under a big banyan tree for a few birds? Is this how existential crisis sets in?
And then they come!
A tiny creature, chirping in merry and making our hearts melt! It was a small blue bird (pardon I am not very savvy with bird names). It leisurely flew in, sat on a branch, looked at the crowd of four or five people, swinged for a while and flew back to the forest.
And I felt all the dopamine hitting hard my Brain's left lobe. I was falling in love with Dandeli, Old Magazine House in particular!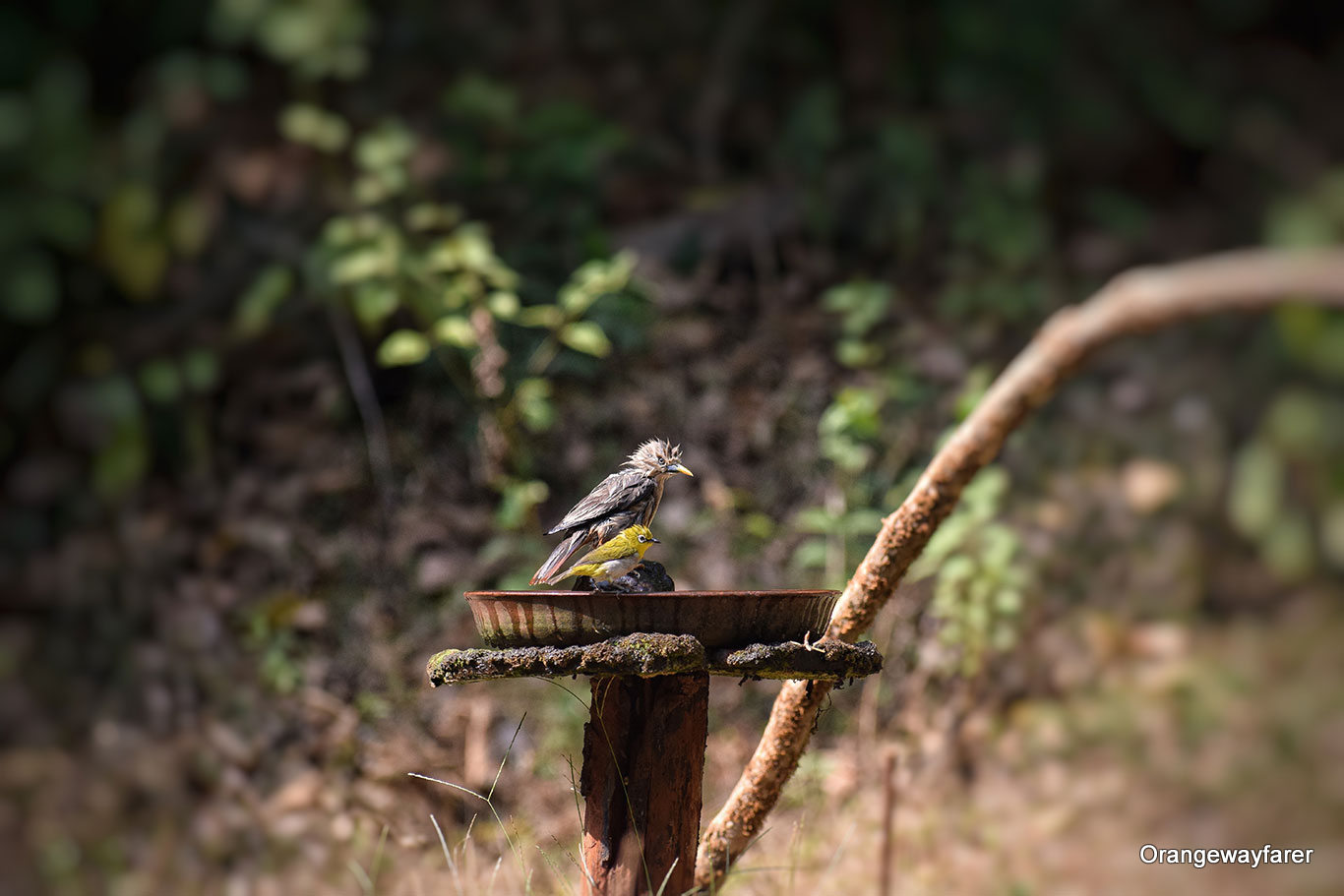 For the rest of the day, many birds like him came. The hotel stuff are kind-hearted and arranged for birdbath in small bowls. In brutalist summer of Indian peninsula, they often find respite in the water.
With merry, they come to bath there, often drink, look at us as the cameras are set into action and shutters make incessant shooting sound. But, I don't mind. Is not that is how real women shoot birds? Well, men too!
Also read, Everything you should know to plan a trip to Masaimara, Africa!
History of Old magazine House, Dandeli
Old magazine House, as the name suggests, shares a eventful past as the storage center of explosives during the independence era of India. As the dam was being built, and plenty of engineering methods were put to use, men needed tons of dynamites and more to burst the existing nature and give it a lift.
Cannot disagree that the Supa dam is the main source of water for the adjoining villages. It has not rained for past several years in Dandeli. Even if it did, it did not quench thirst well. Indian villages thrive majorly on agrarian culture and the dam became a saviour, I learn as the guard tells all these during a sundown by the Kali river backwaters.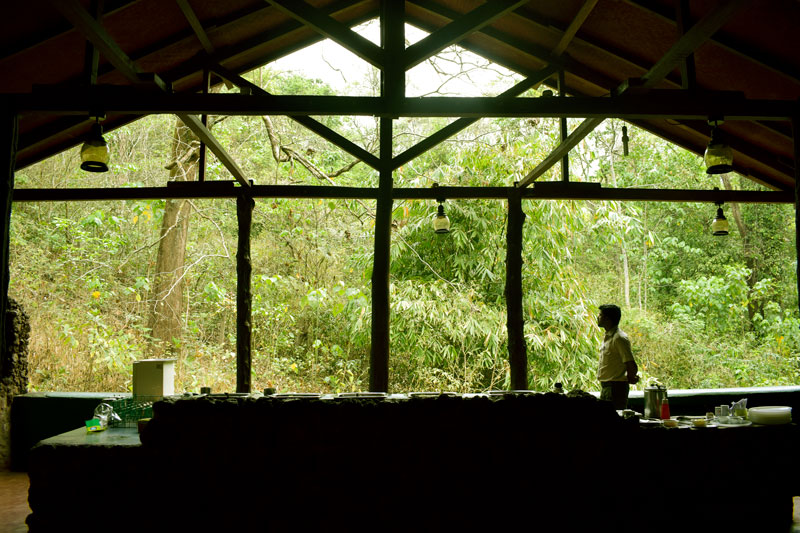 How to reach Old Magazine House, Dandeli and secure a stay at this peaceful abode?
By train: Nearest rail station is Dharwad. You can also take those overnight buses plying to Dandeli from Bangalore or Mumbai. Take a taxi from the town and reach Old Magazine House, situated around 20 KM away, in the deep of the forest.
Those with a preference of slow travel, Old Magazine House makes the perfect spot with a sprawling jungle-garden and old cabin styled bungalows. Need less to say, myriad species of birds will come and greet you often. Their genteel chirp will make for your wake up call.
The best experiences of living in Old Magazine House!
The sumptuous food at the Old magazine House!
More than the taste of food, you need to dine in Old Magazine House because it is an honor to seat in an arrangement which is grand and majestic. Endless green greets your eye as you look up from your plate has the best of red beans and toast in the morning, rasam and idli along with green mango chutney for lunch and fresh river fish and daal and rice for dinner!
Also read: Want to explore Dandeli in a few day's time? Here is all that you should know.
The birds: who took my heart away! My first and very memorable birding experience!
And as you dine, a Malabar pike or grey hornbill may decide to sit somewhere close by and observe you. As if it is checking on Old Magazine House's hospitality standard. "Is Dandeli treating you right mate?" it shall ask. Crickets will celebrate their mating call all throughout the night.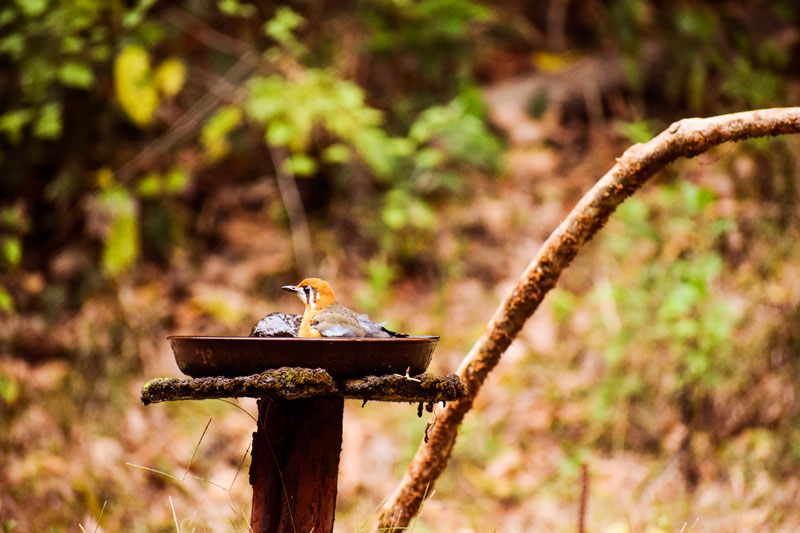 Pro tip for birding: Stay vigilant post 3 pm because most of the birds are active at that time. Before heading for the nest, they want to freshen up and particularly enjoy the bath!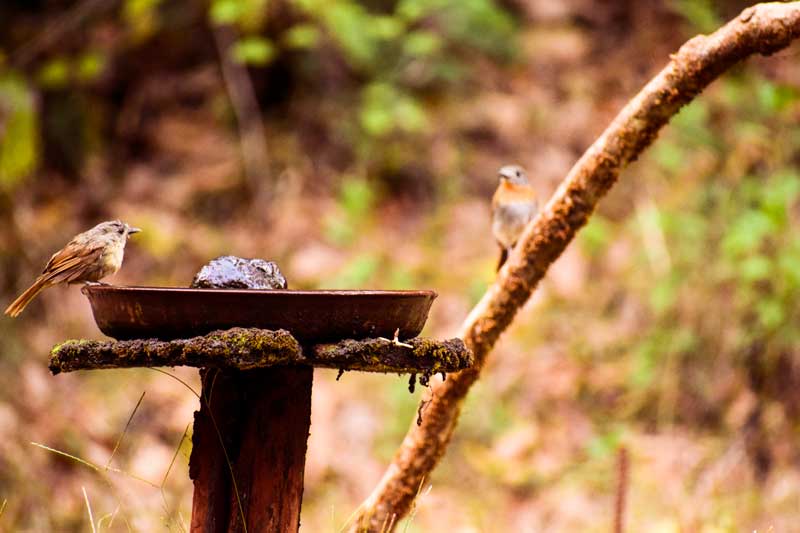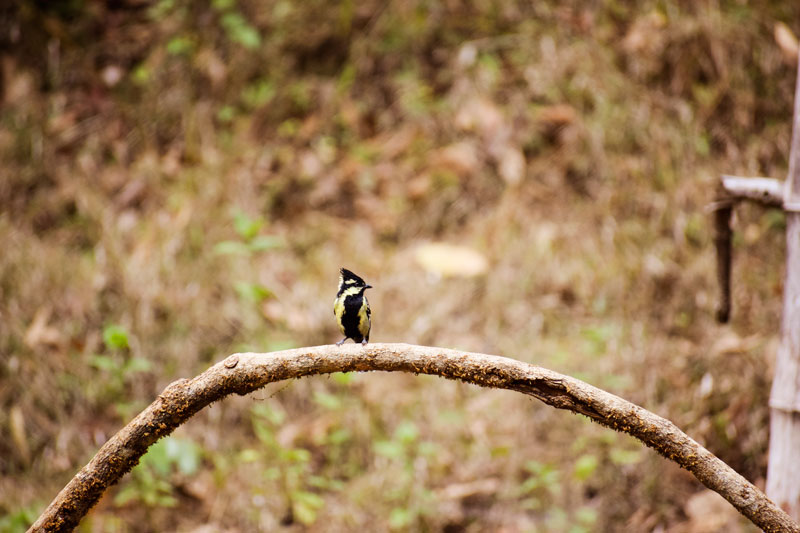 Also read: The community tourism initiative that is saving the rhinos at Manas National Park, Assam!
Is it safe to live in Old Magazine House?
Every-time I tried to step towards the main gate, the guard warned me not to step out. Once he told me how a leopard was strolling at the beginning of dusk. Once he told me of the menacing scorpions. Honestly, I did not trust him first and said to myself, he is trying to scare me. I am an Indian female traveling alone… And then I meet the tiny monitor in front of the office where wifi access is abundance. I gasp in awe and amazement. It is not a snake, but looks like a snake, with four crawlers! The skin is silky smooth, the tail is glistening in sun rays!
Also read, stunning sunsets from Africa: a photo-blog!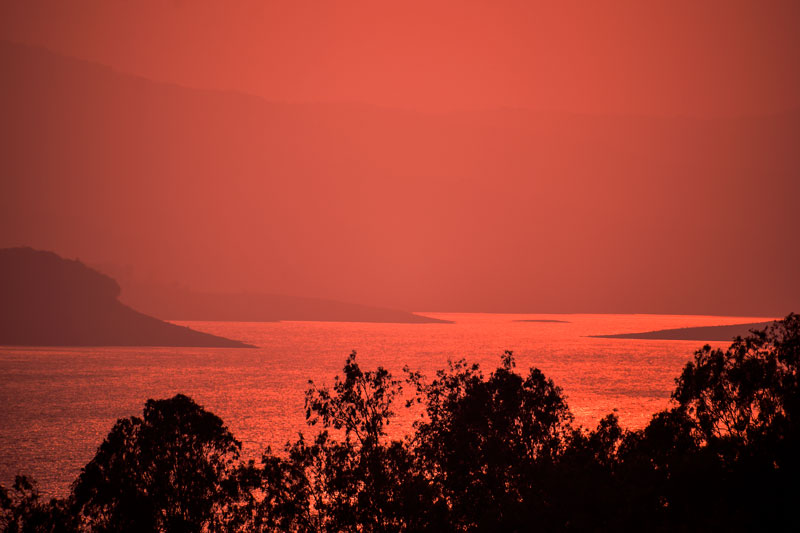 Also read: Living in the jungles of Dandeli at the Dandeli Jungle Camp!
Also read: The most Instagrammable Homestays in South India!
Be a responsible birder
Of everything in the world, kindly do not mimic the birds. They have had enough of human stupidity. This one they can pass.
The bird watching stage has been conceived with care and experience. If you make noise, birds will not come close by. Maintain sobriety of the place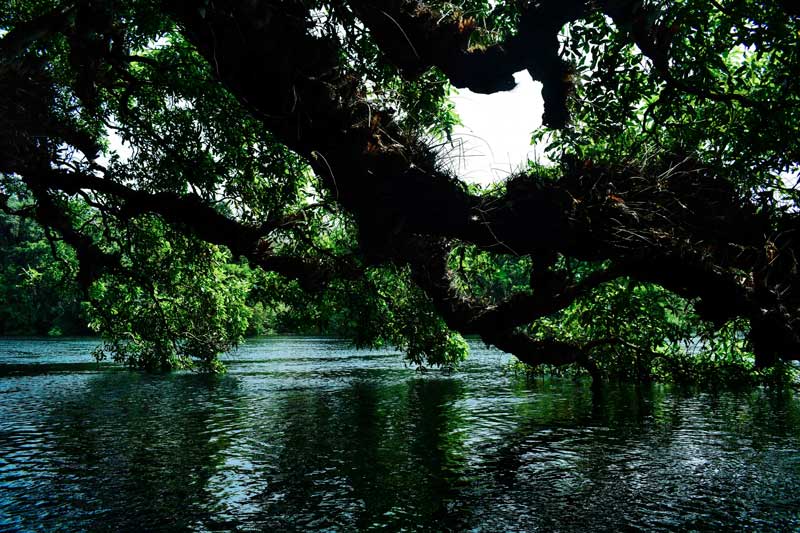 Know the People who runs the Old Magazine House of Dandeli
You cannot love the place until you have loved its people, can you? I remember every servicemen from Old Magazine House with tender heart. They are eager to help you, share their indigenous knowledge, treat their birds as their treasures and happy to cater every needs of a guest, from waking you up early morning for breakfast to guide you about jungle safari. Old Magazine House excelled in service culture, which is instrumental in the resort's rustic and authentic feel.
Also read, a photoblog on Varanasi: the doors of this ancient city!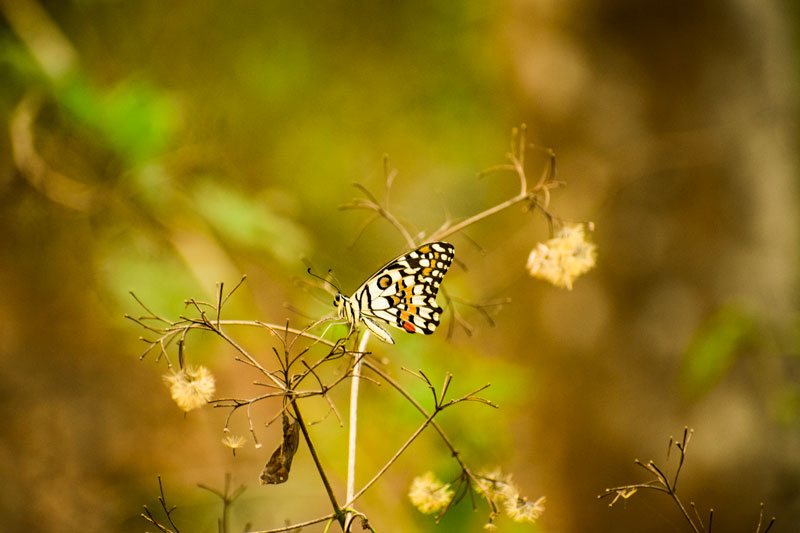 (I would never have found myself in this primordial wilderness were it not the www.Dandeli.Com , the renowned Official Travel Organizers from Dandeli had invited me and treated me with gentle hospitality!)
Want to get real time updates of my travels?
Get updates and read additional stories on the Orange Wayfarer Facebook page.
Follow Orange Wayfarer on Instagram.
Follow Orange Wayfarer on Twitter.
You may also subscribe to my weekly newsletter!