Traveling to Muang Ngoi from Nong Khiaw is a lot like reaching out for the last bit of human civilization. Beyond Muang Ngoi, hidden is the strange wilderness, scary and benevolent at the same time. Located close to the Border of North Laos, the region is connected with the nearest town with a fading trail of a dirt road. Needless to say, you need to hop on to one of the skinny boats (krea as the locals call it in Laos), and hope to survive river Nam Ou's gentle waves before reaching the shore of the village.
Read all my travel blogs on Laos PDR!
Assuming you have reached Nong Khiaw, looked at the bridge, shot the sunsets, hiked the view points, lazed with a chilled Beer lao on hand and spent he night at Coco Home, you are likely to aim to find even more remote parts tucked carefully in this corner of the world. You have likely seen all the profound dams that welcome you on the way from Luang Prabang to Nong Khiaw, menacing showing off the might of what steel and concrete can do to an ancient river.
River Nam Ou is beautiful. She flows in a bright orange hue, a lot like that of Mekong and gently touches life on her shore. Children in all nakedness jump into the water, swim, smile, and dive again, all the while giggling illegible words. The sun shines bright behind the craggy limestone monoliths.
You can not visit Nong Khiaw and not romance the river Nam Ou. She moves like a living being, a family to the locals. Set sail on Nam Ou, on one of the local boats and head towards Muang Ngoi to spend the rest of your vacation if you are truly seeking unscathed nature's bounty. I am talking about guest houses that runs of partial electric supply on a day! Not a single motor road. It took me ages to find a place as beautiful as Muang Ngoi in Southeast Asia.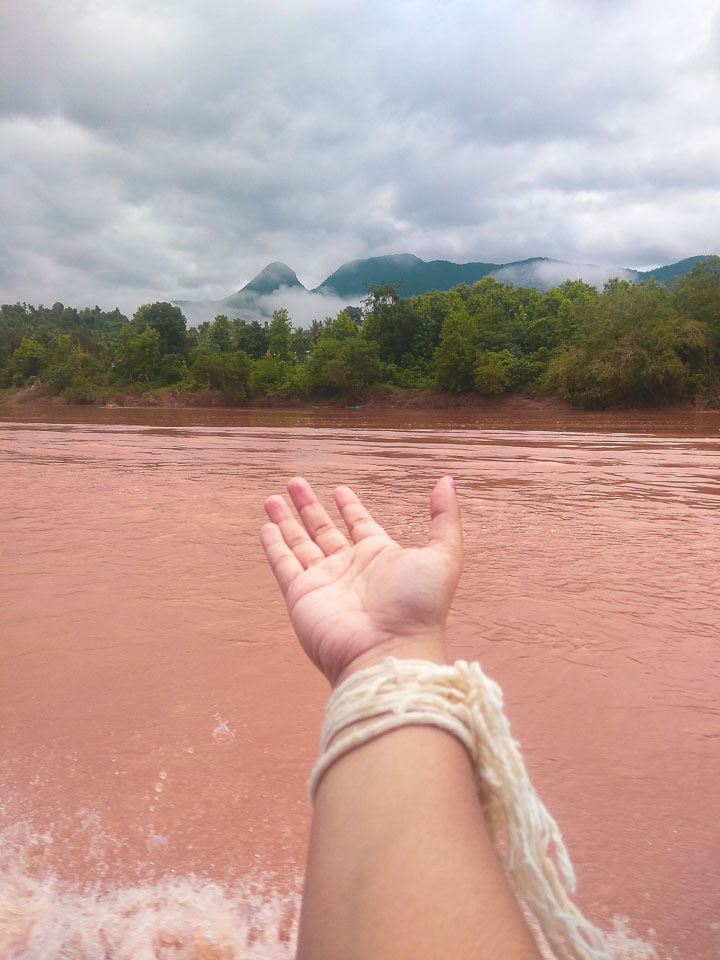 Also read: Complete Travel guide to Luang Prabang, Laos!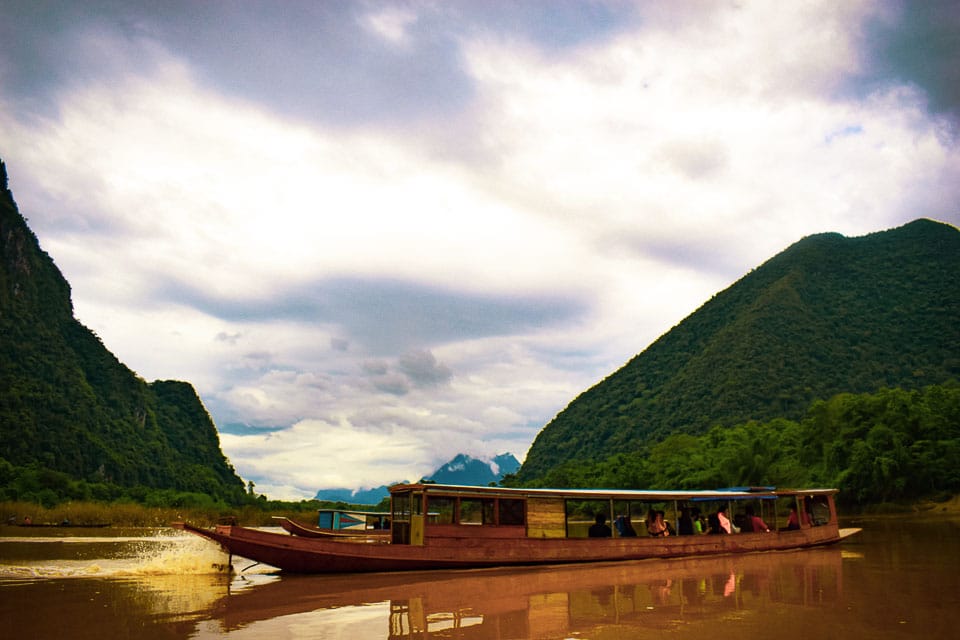 Also read: 3 days suggested itinerary in Luang Prabang, Laos!
How to reach Muang Ngoi from Nong Khiaw
Muang Ngoi is located north of Nong Khiaw. the village is accessible only by boat. You can not cycle. You can not take a bike or a car. (Unless the government has built a new road already).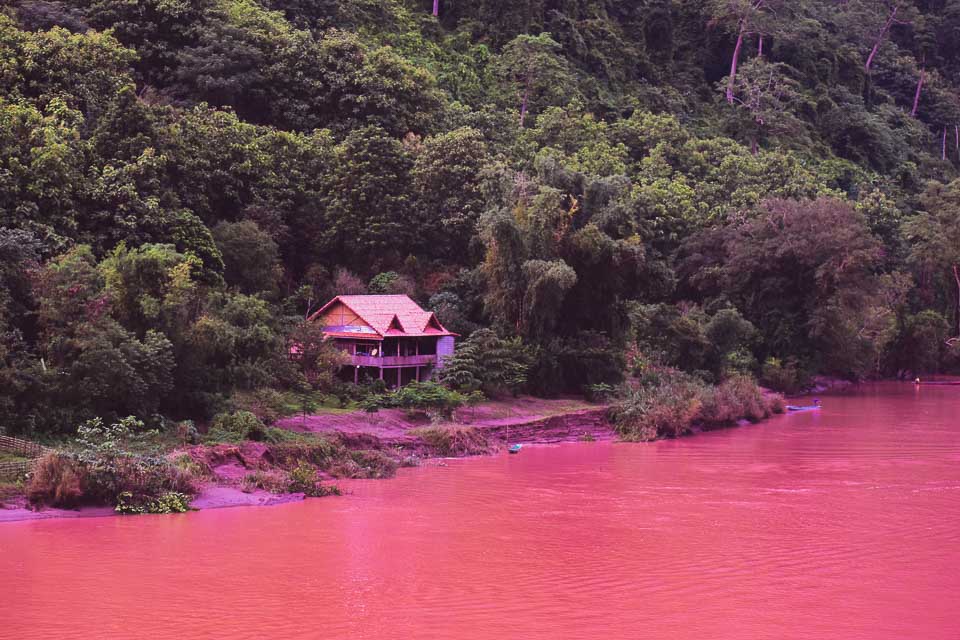 Also read: Nong Khiaw travel guide!
To take a Public Boat or a Private Boat for Muang Ngoi from Nong Khiaw
There is one pier at Nong Khiaw. It is known as the Nong Khiaw pier. There is an "office" where the ticket seller sits on a plastic chair and issues ticket for the public ferry.
Twice in a day, public ferries leave Nong Khiaw and leave for Muang Ngoi. The public boat for Muang Ngoi leaves at 10:30am and 1:30pm every day.
Taking a public boat will significantly reduce the cost of travel to Muang Ngoi. Ticket cost by public boat is capped at 25,000kip (about $3 USD).
There is no assurance that the second boat will leave on the day. Chances are the boatman will ask you to coon a private trip, and you have no other option but to agree. Just when the boat starts, a few locals will come out and join. Should this happens, be clear about the price you need to pay.
For a solo traveler, tarveling in a public boat is a freat deal. please note the boatman will want to fill as many humans as possible on the boat. Try to sit at the front row.
If you want to travel at your own pace, book a boat trip for yourself on a private boat transfer.
Private boats charge you 200,000kip ($23 USD) one way. This will be a skinny canoe with a motor fitted at the back. this boat can carry 3 to 4 people.
For a larger group and more comfortable journey, ask for a boat that of a same size of a public boat. Expet to pay close to 400,000 kip ($46 USD) for this service.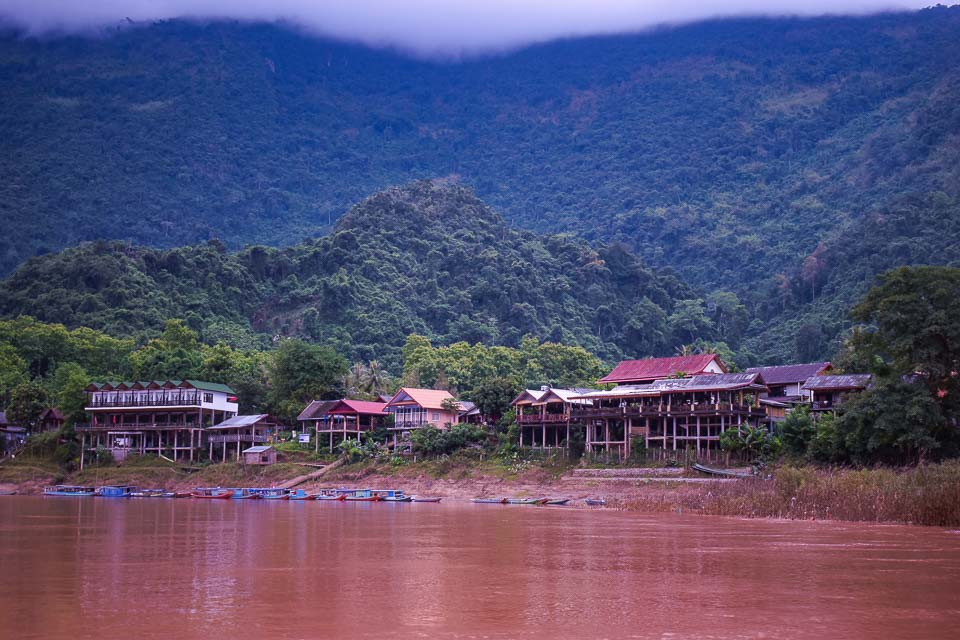 Also read: Celebrate a Baci ceremony with the locals of Laos!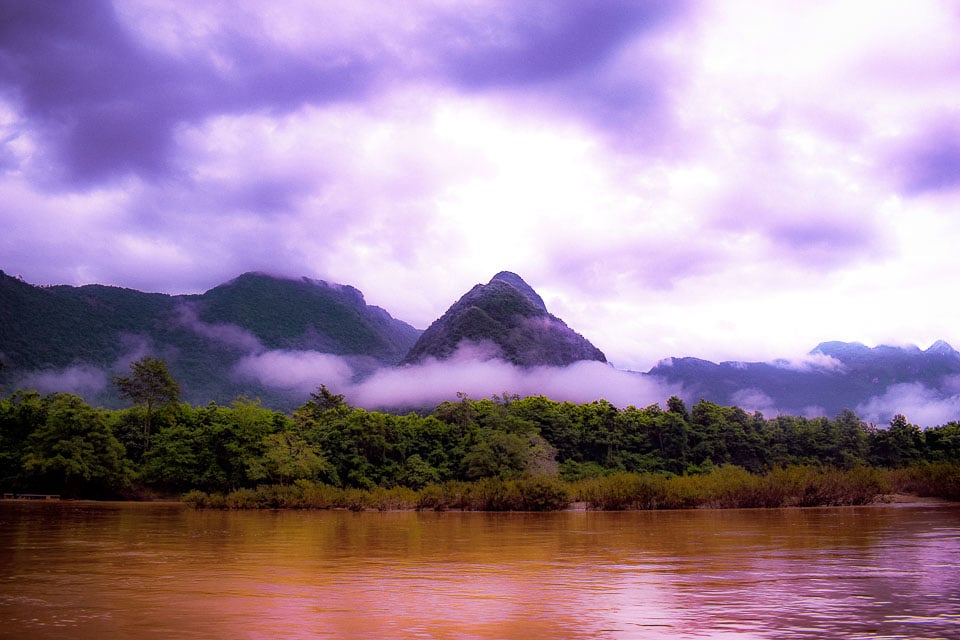 Also read: 11 alternate cultural experiences in Luang Prabang, Laos!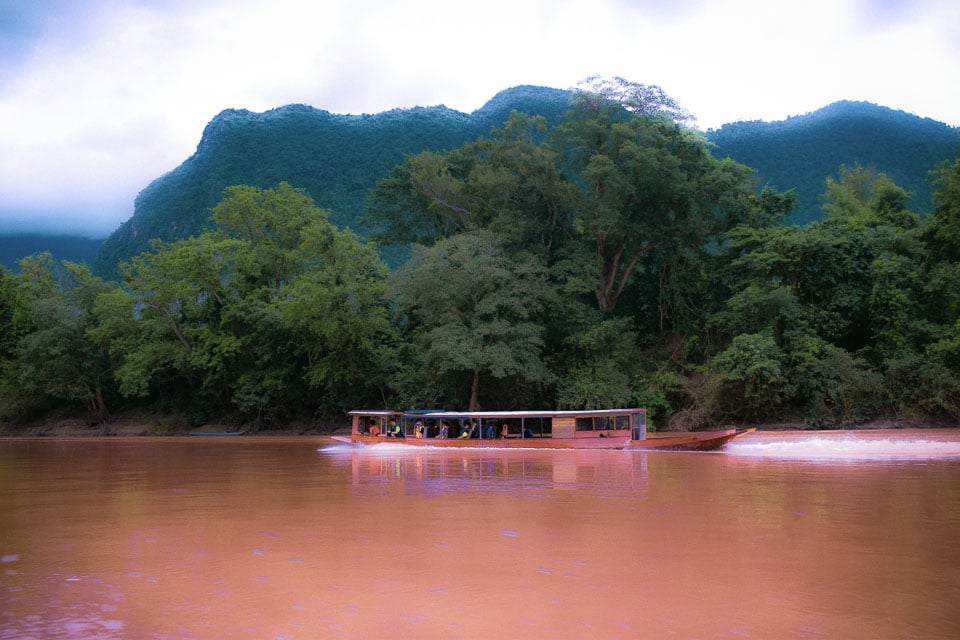 The boat ride from Nong Khiaw to Muang Ngoi takes upto 90 minutes upstream and is very scenic. Time may vary depending on the river flow. It can be done as a day trip from Nong Khiaw but you have to arrange for a return trip. Public boat service often do not stop if there is not enough number of riders.
Also read: Handmade souvenirs to buy from Luang Prabang, Laos!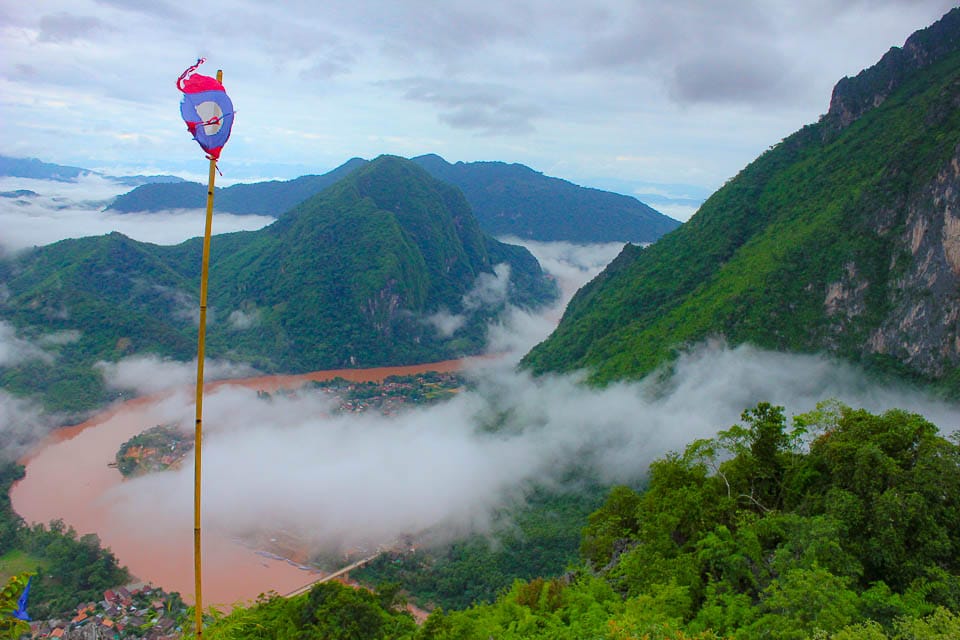 Also read: The night market of Luang Prabang, Laos!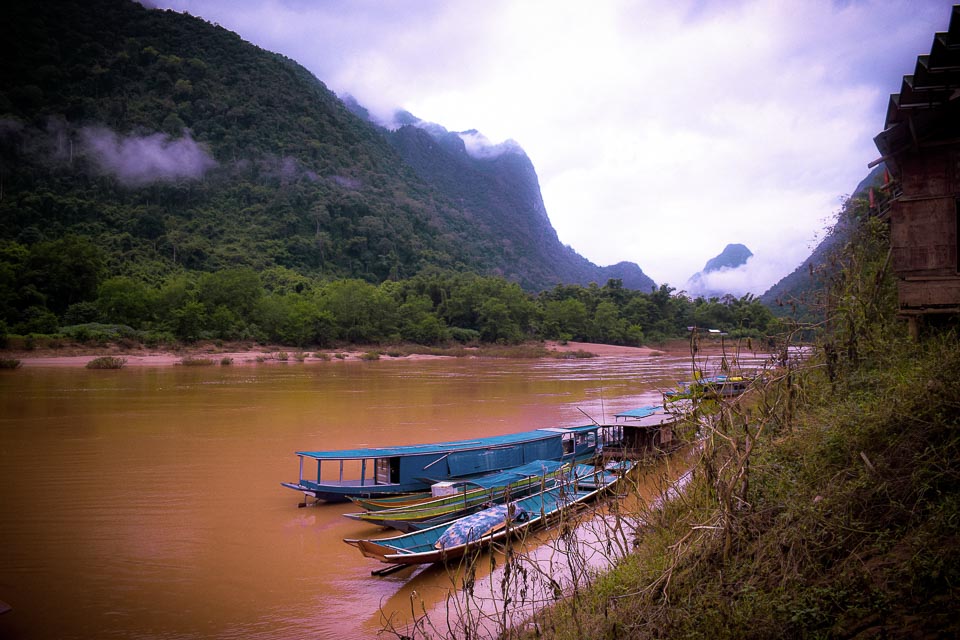 Also read: Day trip to the Kuang Si Fall, Luang Prabang, Laos!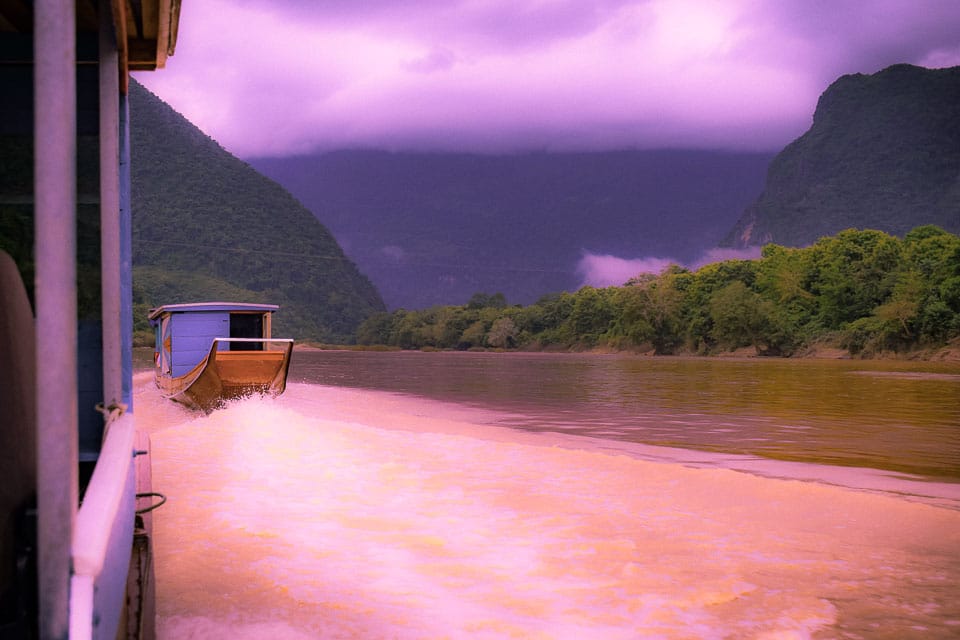 The boat ride upstream of Nam Ou river to reach Muang Ngoi is thrilling in short. There are rapids, cascades, plenty of mangroves and all the while clouds hover around the peaks.
Best time to visit Muang Ngoi is often sited as the dry season of October to March. In reality, I visited Nong Khiaw in July, just the day when rain arrived to the land. The river was rising and voluminous in parts. But we sailed nonetheless. A lot depends on the captain of the boat and his skill to meander through undercurrent. Usually, boats do not capsize but you should avoid sailing on a day of incessant rains.
I have seen local children swimming in the water. You may too but beware of the undercurrent. You can definitely go kayaking on the river.
Also read: A photo blog on Luang Prabang, Laos!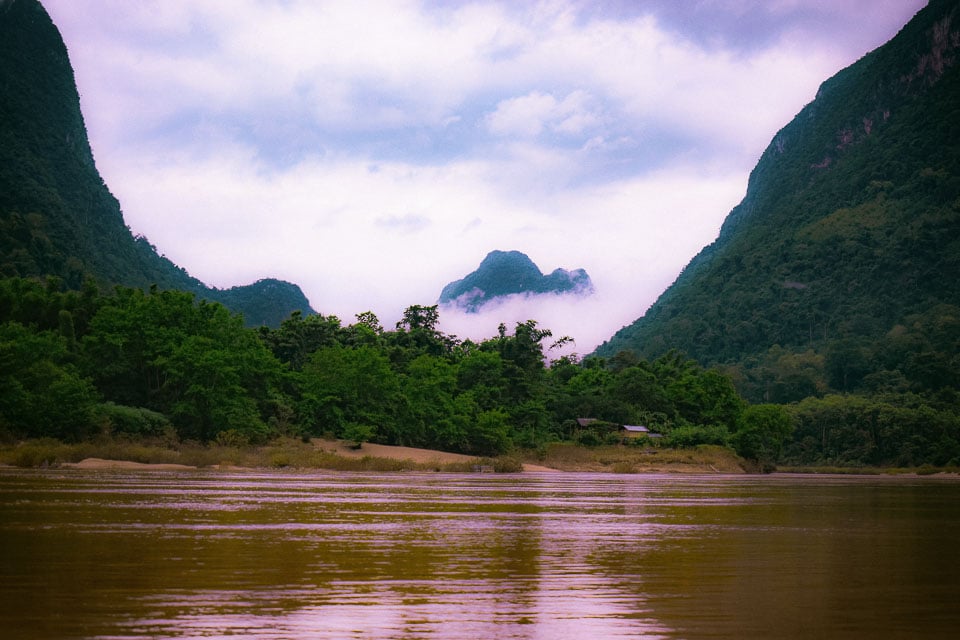 Also read: Reasons to visit Luang Prabang, Laos!
Please bring an ear plug if you happen to sit close to the motor at the back of the boat.
If the sun shines bright, ring enough sun shied to protect your skin.
Things to do at Muang Ngoi
Muang Ngoi is actually known as Muang Ngoi Neua to the locals. It is a peaceful idyllic village. Nightlife is non-existent here.
A few caves are near by. The viewpoint of Muang Ngoi attracts savvy hikers. A few local tribal villages are nearby. Visit there to find astounding weaving work. Bana, Huay Bo, and Huay Sen, Ban Sopjam weaving village are some of the local villages around Muang Ngoi.
Muang Ngoi had a lot of essential services on offer, like laundry, hair cut and herbal massage. A few UXO bombs are showcased in front of the restaurants. There are a few restaurants in the area.
You can book a stay with a handful of guest houses here and stay for a few days, doing nothing much. You can kayak upstream. Swim in the river during dry season when sandbanks arise. Please bring insect repellent if you are planning for a night stay at Muang Ngoi. This ialleg is a stop along the way to Muang Khua from Luang Prabang.
Earlier, the boat service from Nong Khiaw to Muang Ngoi was actually extended upto Luang Prabang. However with the construction of the dam on the river Nam Ou, that route has been disrupted. You may take the boat journey to reach villages up north, namely Huay Bo. These are more remote corners of Laos and often overlooked by the banana pancake trails.
---
This post may contain affiliate links. Please read the disclosure post. If you have liked the article, you may support it by buying using these links without any extra cost to you.
Let's stay connected on Facebook, Instagram, Twitter! You may also consider joining my mailing list. I send travel and photography related emails only once a month!