About this blog: I had 8 hours to spend at Suvarnabhumi airport before flying off to Laos, a different country. During the transit I did not have a Thailand Visa. It was during the night. What did I do at the Suvarnabhumi airport? A personal account of spending a night at the Suvarnabhumi airport.
I spent a night at the Suvarnabhumi Airport, Bangkok. It is an international airport. Most tourists visit Thailand through the Suvarnabhumi airport in Bangkok. More number of tourists transit through Bangkok Suvarnabhumi airport for more destinations in Thailand (read Phuket or Chiang Mai) or the rest of Southeast Asia. 
I was transiting through Bangkok and heading towards Luang Prabang in Laos. 
I was to stay at Luang Prabang for a week and explore surrounding areas like Nong Khiaw and Kuang Si falls. Bangkok was just a pit stop for a few hours before I boarded the morning plane to LPQ.  
I wanted to spend the night at the Suvarnabhumi airport. Visa on Arrival in Thailand for Indians was not free at that point of time. I did not want to spend INR 2000 extra (back then Thailand visa fee for Indians was 1000 Baht per person.
I wanted to know if I could spend the night at the Suvarnabhumi airport and not spend money for a visa and then board the morning flight.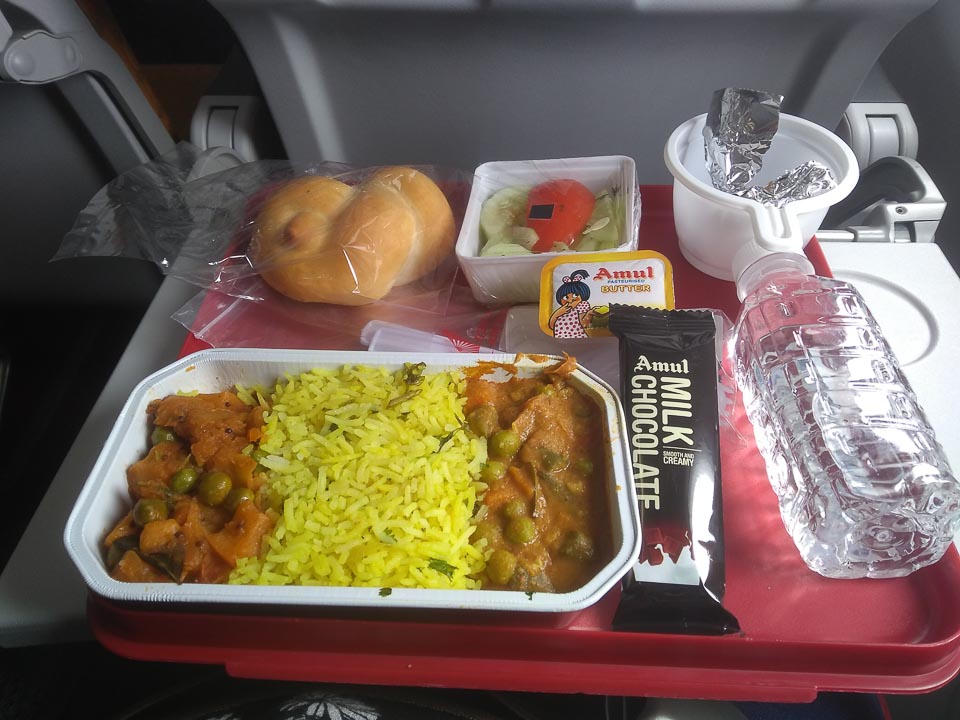 But I was tired with all the journey I made to reach Bangkok Suvarnabhumi airport. I flew from Bangalore to Bhubaneswar with Air India. From Bhubaneswar airport I took the next flight with Air India to reach Suvarnabhumi. Bhubaneswar airport had a tiny international exit lounge with only a handful of snacking joints, which looked more like local shops. Cream rolls and a large sandwich with morbid lettuce peeked through. I banked on the meal they would be serving me at the Air India flight. 
Air India did not disappoint. Of other things, Air India serves great meals on board. On the international flights, they serve it with a dash of alcohol. I picked my bottles of sparkling. 
Upon reaching Suvarnabhumi, I felt like taking a leap from the pond to the sea!
The Suvarnabhumi International airport is huge. Larger are the shopping areas. Each floor is studded with dazzling shops, savvy attendants fluent in English, signboards, washrooms (with faucets). I saw some women even shampooing their hair!
My worry was if I am to pass immigration to collect my luggage. Lest that happen, I carried only hand luggage. One backpack with a laptop and a carry-on suitcase. I am the queen of light packing.
As expected, I did not have to cross immigration.
There are plenty of 'Ask me" kiosks at the airport. I asked them what is the best case scenario if I am to spend the night at the airport, and board the flight next morning. I was clear about the fact that I did not want to spend the visa fee just for a couple of hours.
She pointed me at the airport hotel.
Suvarnabhumi has a beautiful airport hotel but that is an expensive choice if you make that choice. It was INR 4000 for 4 hours if I recall correctly. 
I decided to walk and explore the airport and eat my way through it. While doing so, I realised and cursed visa privilege of the west.
At this moment, I must include, many airports do not let you enter the lounge or finish check in before a certain number of hours. Take for example Chhatrapati Shivaji Airport in Mumbai. I was on my way back from Mauritius and about to board the flight for Bangalore. I had 7 hours and a huge luggage (my bad) and did not want to lug around the Marina sea-front in that humid weather. I was denied entry. 
It was morning and waiting at a cafe was the most plausible alternative. 
You can alternatively visit an Airport Lounge to spend the time. Any lounge pass or a credit card that gives you international lounge entry is a good deal.
I learnt it on that trip to Luang Prabang. I used lounge access on credit card profusely on my later travels mostly around Africa and in Malaysia as well. However, you can access lounges only after check in process is complete. Most airports do not start the check in process before 2 to 3 hours. All this wisdom came to me through that one night at the Suvarnabhumi airport. 
Suvarnabhumi airport is a multi storied airport. Each floor here caters to different airlines. Almost each floor has a shopping section. From iPhone to retail packets of ready to cook Tom Yum soup and Jim Thompson's impeccable silk fabric, you get to shop for everything. 
I reached Suvarnabhumi at 11 pm. My flight was at 7:30 am. I had more than 8 hours at the airport.
Of that 8 hours, I could spend only 2 hours at the lounge. I was flying with Bangkok Airways to Luang Prabang. I was allowed a complimentary access to the lounge.
I was left with 6 hours after completing other chores.
I thought I could explore the airport at peace and look at every product on sale for that 6 hours but turned out that could be done in a couple of hours only. And travel fatigue wears you down.
When I was tired, I decided to eat. From Burger king to sushi and Mc D, there was everything but I wanted to taste Bangkok's Chinatown. I was lucky to find a replica of Bangkok's Chinatown at one corner of level 3. 
I ordered fish ball soup, Thousand island eggs with Congee and pan fried duck. As usual, Thai food is ethereal.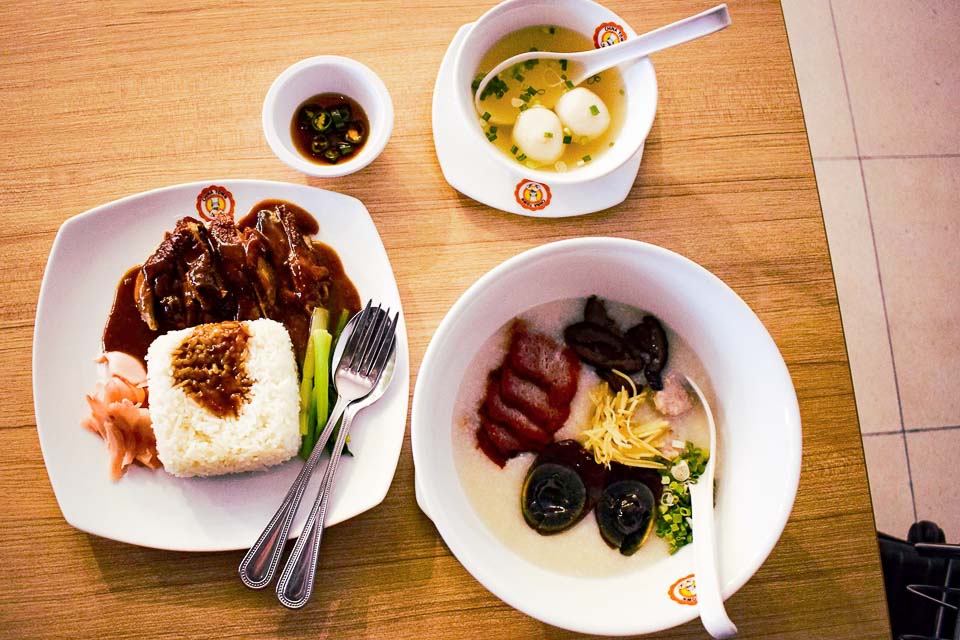 Thousand island eggs are preserved egg kept under a cover of salt. the pink eggs on sale are Thousand island eggs. You find them everywhere in Southeast Asia with the distinct pink shell. I spotted them at the Luang Prabang night market at later date. they have a strong pungent aroma, like ammonia but the egg melts in mouth in a way that creamiest of cream fails!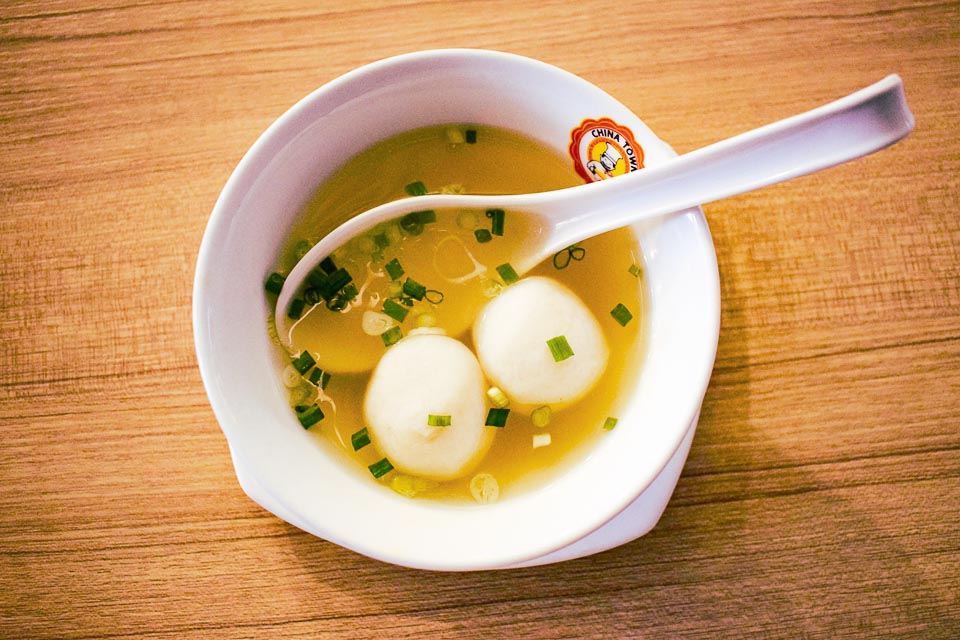 During my later travels, I had discovered another place at the Suvarnabhumi airport where locals eat. It is a very affordable and hygienic place. This is where all the airport stuff ate and a few discerning tourists came too. 
The food section is located in the basement of Suvarnabhumi airport. You can access this place only after you have crossed immigration. This is the best kept secret of Suvarnabhumi airport.
Upon completing dinner at around 2 am, I felt the rush at the airport was sort of dying down. By 3 am, there was only a whirring sound of cleaners working with large machines.
I thought I was the only one who was spending the night at the Suvarnabhumi airport for transit but turned out plenty of young westerners chose the same way. A few couples had makeshift beds with a blanket and slept in each other's arms. I chuckled remembering a similar scene from Howrah station back home.
With empty sofa couches lying around, I chose a prime seat, and rested with closed eyes for a while. Did not sleep just rested. From 3 am to 5 am, there was peace at the airport. Barring Addis Ababa, which also serves as a huge nod of African airlines and preferred transit point, I had never seen an airport as big as Suvarnabhumi. 
With faint light appearing at the daybreak at the eastern front the airport jolted out of the deep slumber. Soon, a slew of tourist groups and business travelers swarm in. Those who were sleeping woke up.
I was allowed check in for the Bangkok Airways and met other friends who were to join the trip to Luang Ptabang. I was a guest of the Laos Tourism Board.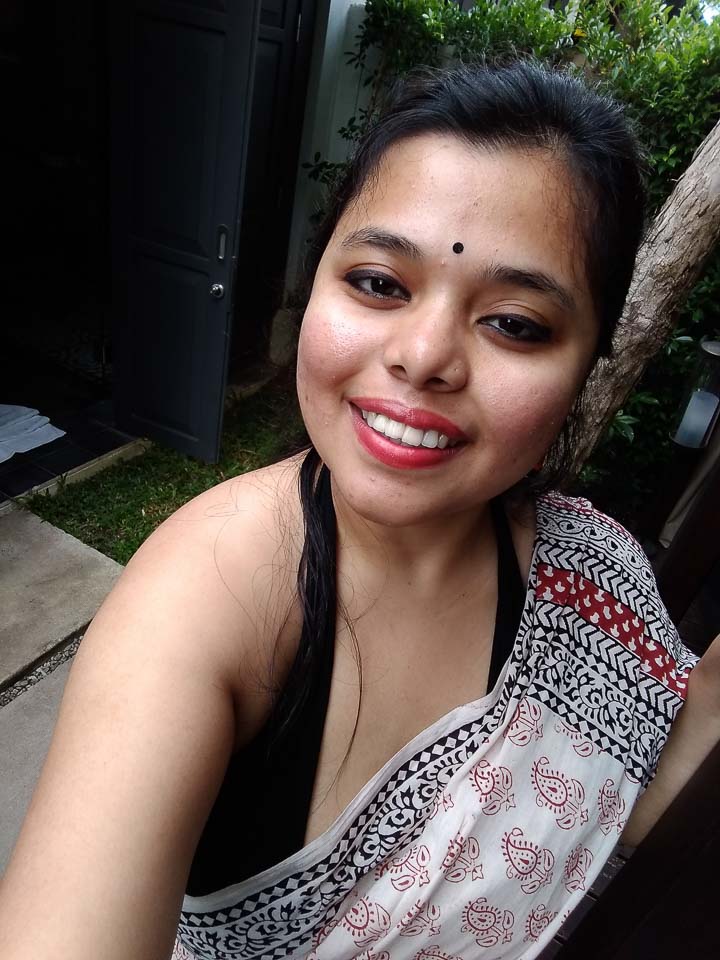 That one night at the Suvarnabhumi Airport helped me mature as a savvy traveler in one night. I was to sleep at some of the finest hotels of Luang Prabang for the next few days, but that night at the Suvarnabhumi airport is very much a part of my travel experiences. The hesitation, the tight budget, the reluctance of bureaucracy and kindness of humans will forever be etched in my memory! 
---
This post may contain affiliate links. Please read the disclosure post. If you have liked the article, you may support it by buying using these links without any extra cost to you.
Let's stay connected on Facebook, Instagram, Twitter! You may also consider joining my mailing list. I send travel and photography related emails only once a month!